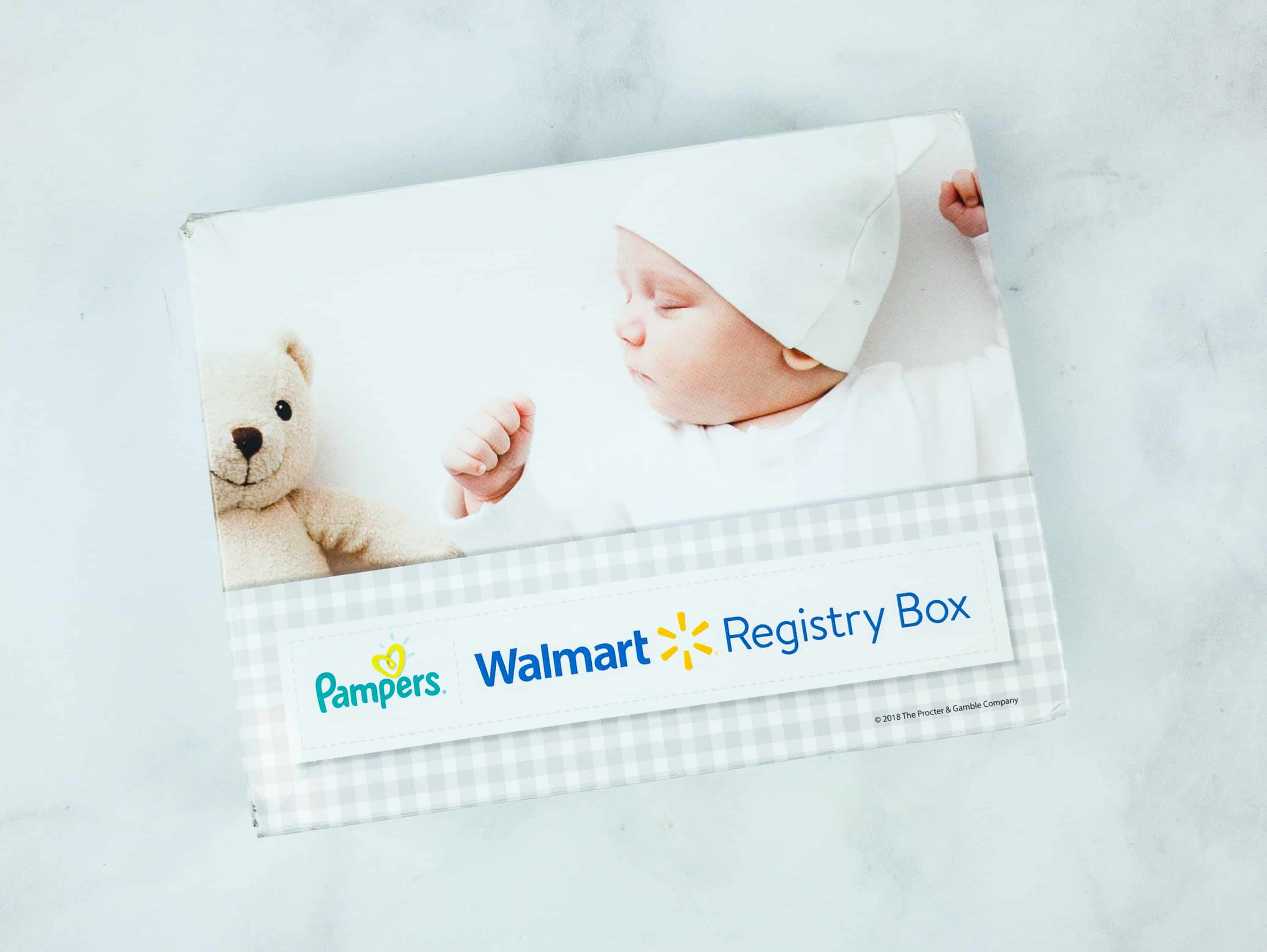 The Walmart Baby Registry Welcome Box is an box that offers surprises for both mom and baby that you get free when you sign up for Walmart's Baby Registry! Through this box, you'll be able to prepare for your little bundle of joy's arrival. The samples vary from box to box, but you can expect items like a small bottle of lotion, a pacifier, a sample diaper, coupons, and more. This is different from the Walmart Baby Box, which has a $5 shipping charge.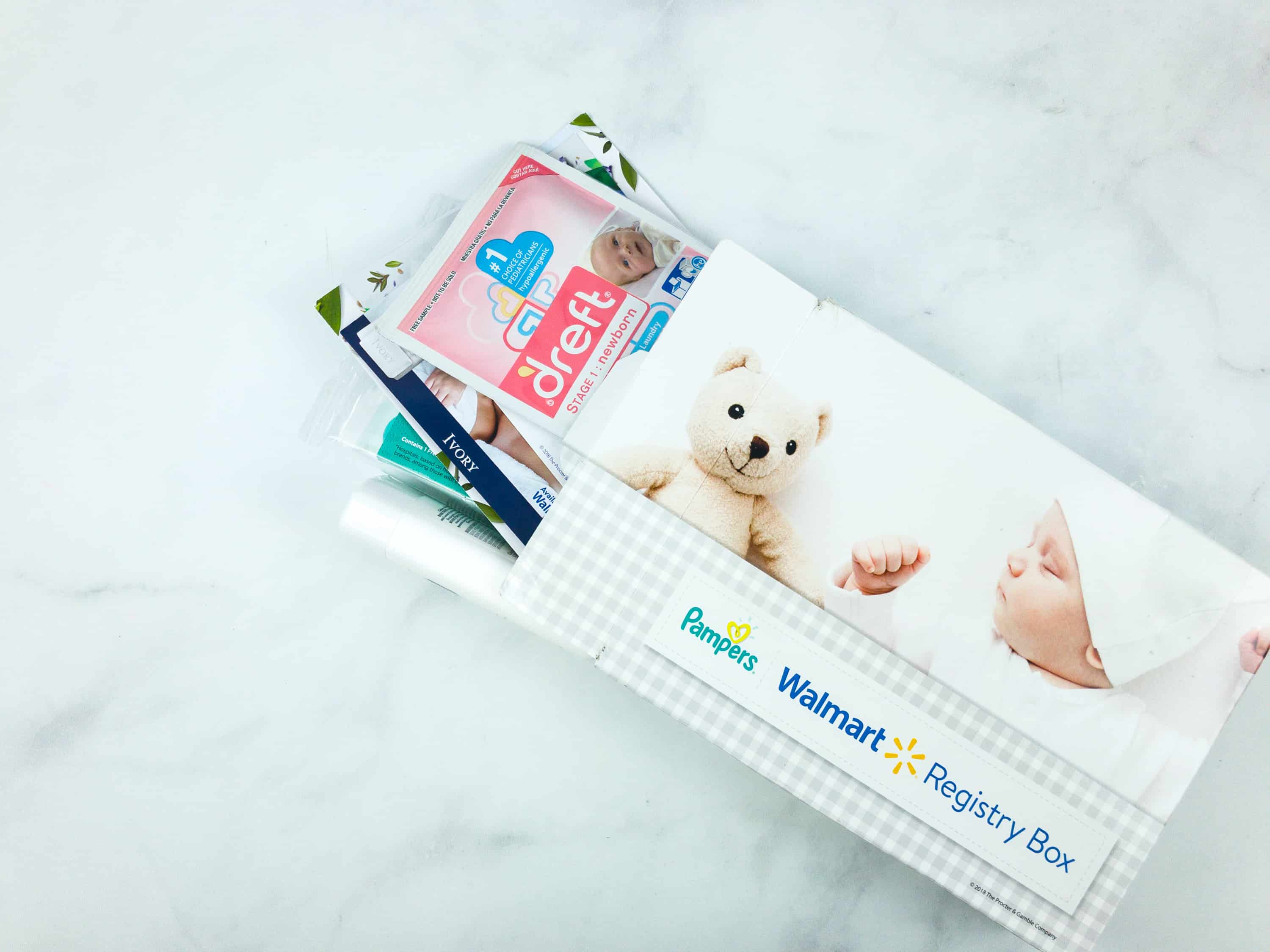 It comes in a cute package. All the goods are stored nicely inside the box.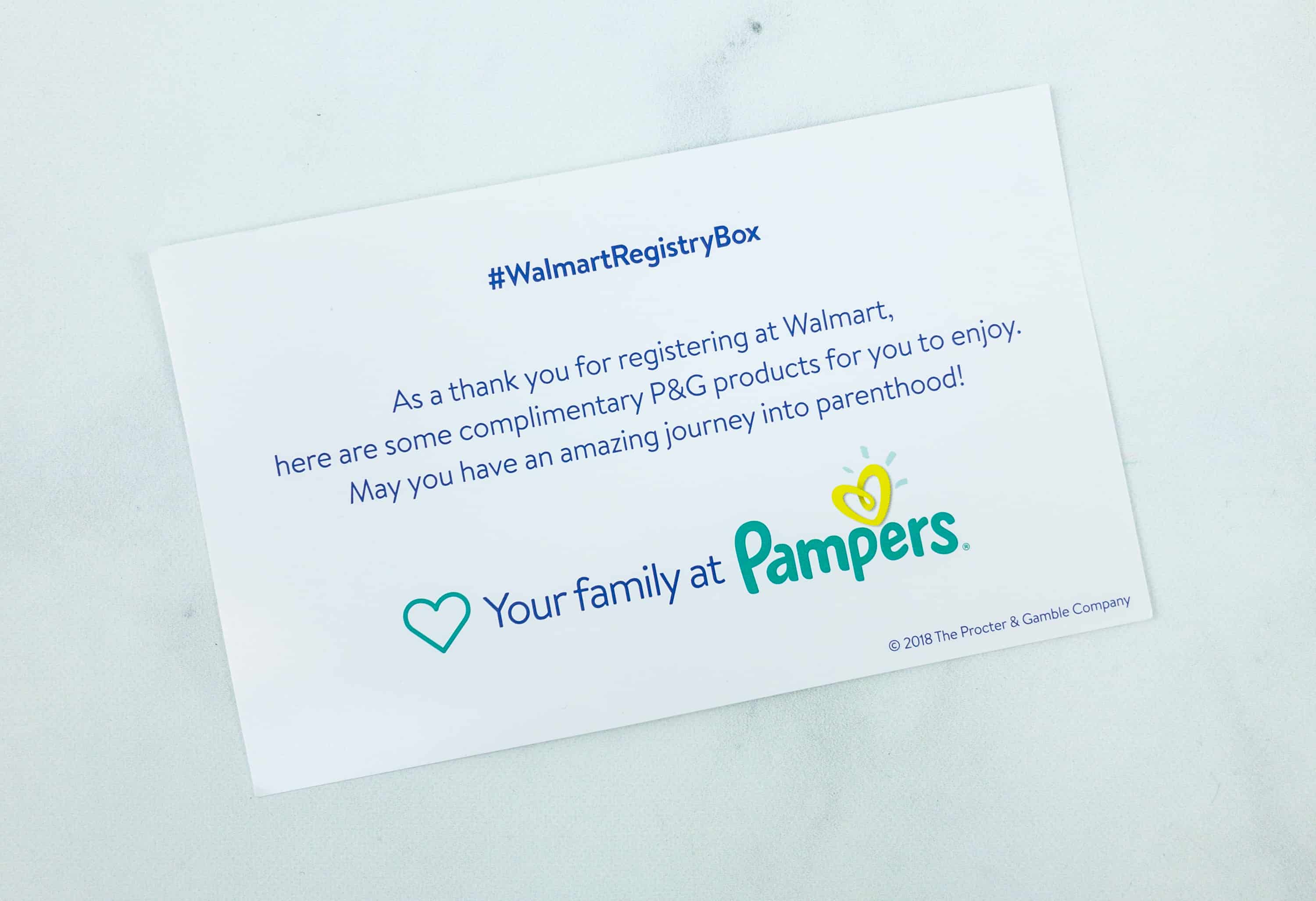 There's a note from Pampers saying that they included complimentary products in the box.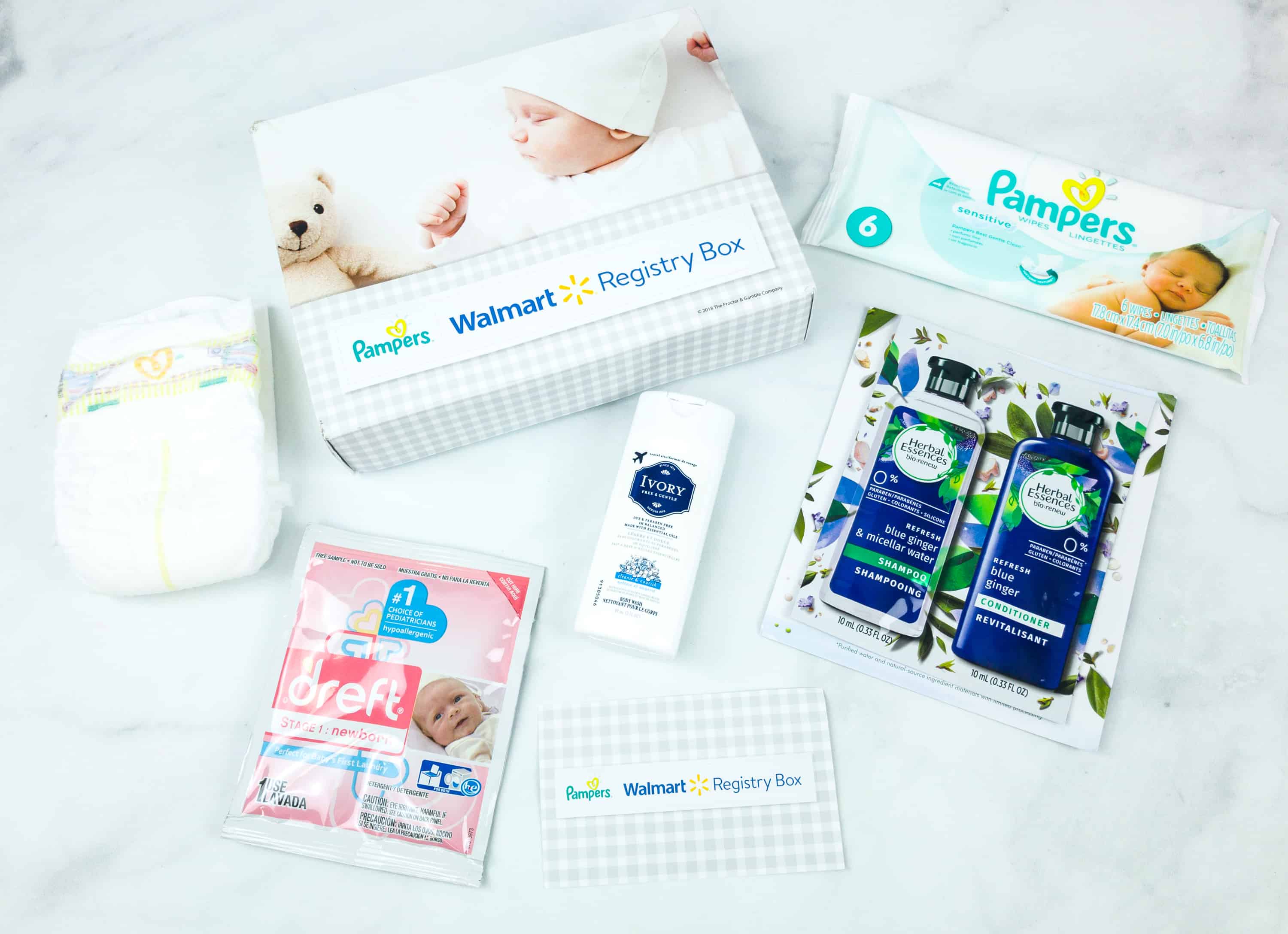 Everything in my box!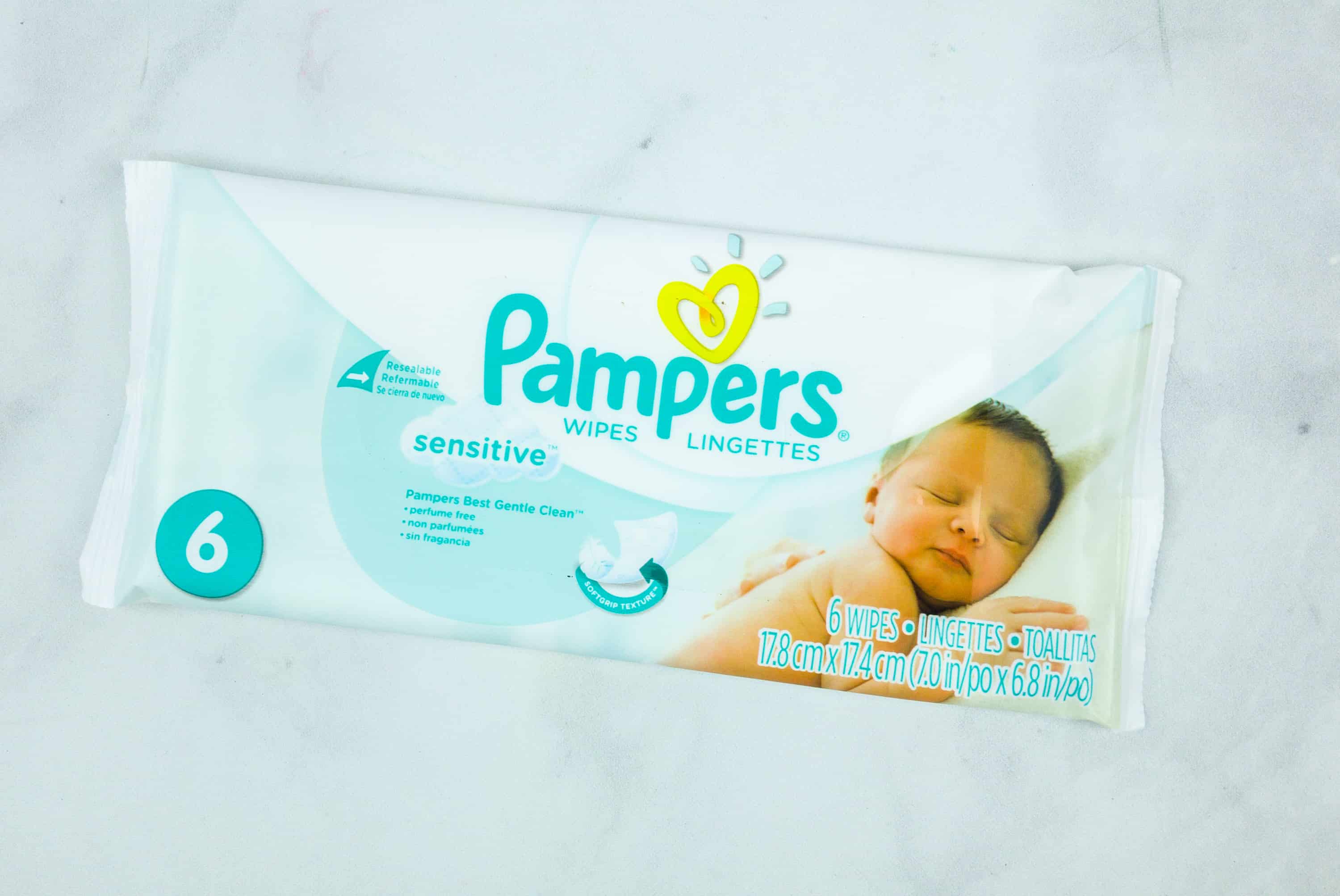 Pampers Wipes ($0.24) These wipes are useful for cleaning up my baby safely and easily.  They are made without harsh chemicals, fragrances, and alcohols. There are six wipes in one pack. I like that it comes in a travel-friendly packaging so I can easily slip it into my purse or bag to use when we're out and about. (My husband stole these for his back pocket, he's been dying for some!)
Dreft Stage 1 Newborn Laundry Detergent ($0.31) It's a hypoallergenic laundry detergent, which promises to be tough on stains but not on baby's skin. It's ideal to use for both high efficiency (HE) and standard washers.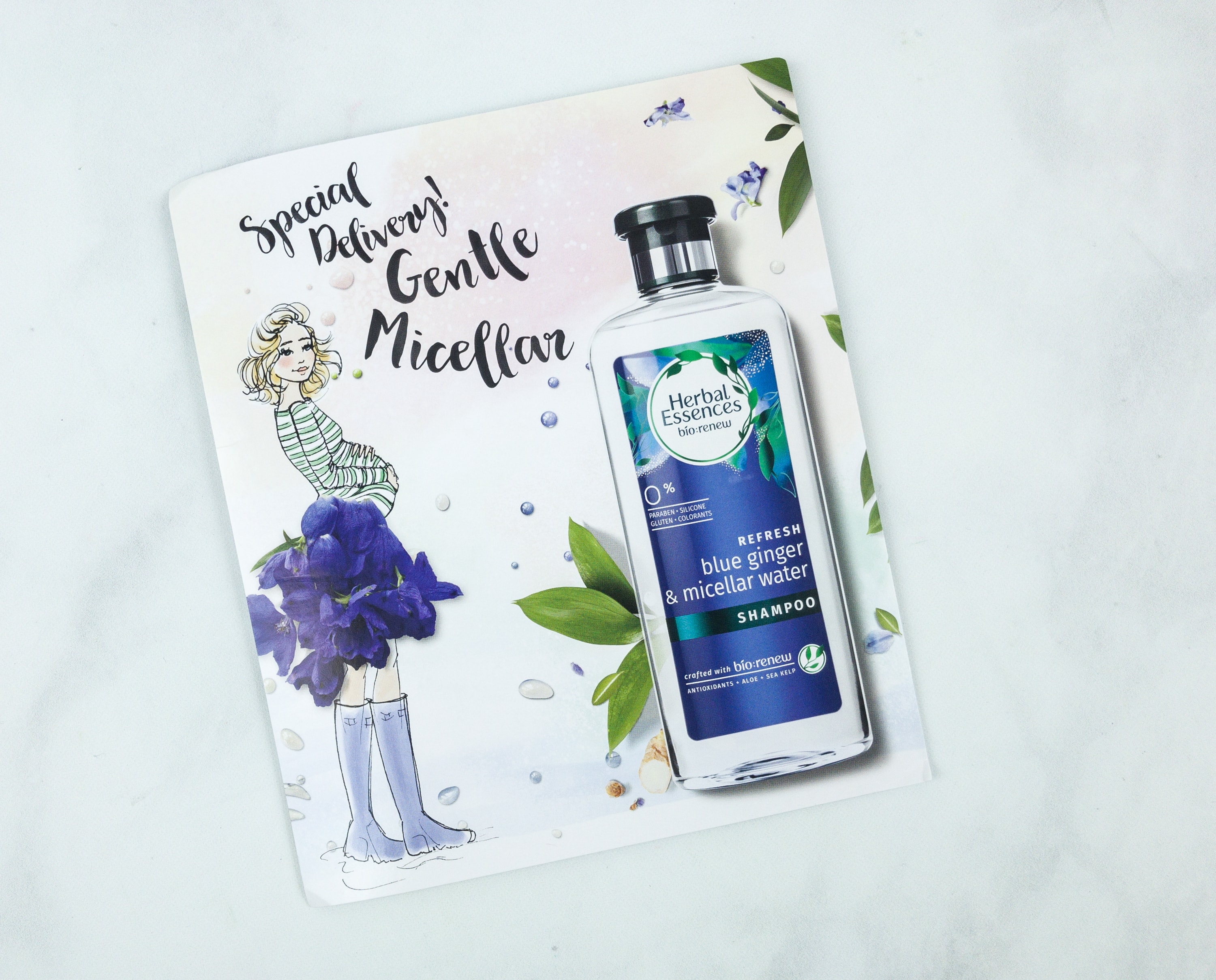 Herbal Essences Refresh Blue Ginger & Micellar Water Shampoo ($0.15) This shampoo is for the moms! It's made with a blend of aloe, antioxidants, and sea kelp which hydrates and nourishes the hair and scalp. The formula is ideal for flat and limp hair. It also has notes of fresh ginger blossom, floral bouquets, and clean musk.
Herbal Essences Refresh Blue Ginger Conditioner ($0.15) There's also a conditioner from the same brand. It has the same volumizing effect, plus it is free from parabens and other harsh chemicals too.
I'm happy to get these samples. They both smell refreshing!
Pamper's Swaddlers ($0.30) Designed to absorb wetness, these soft swaddlers don't stick to your baby's skin. It has color-changing wetness indicators too, which lets you know when it needs to be changed.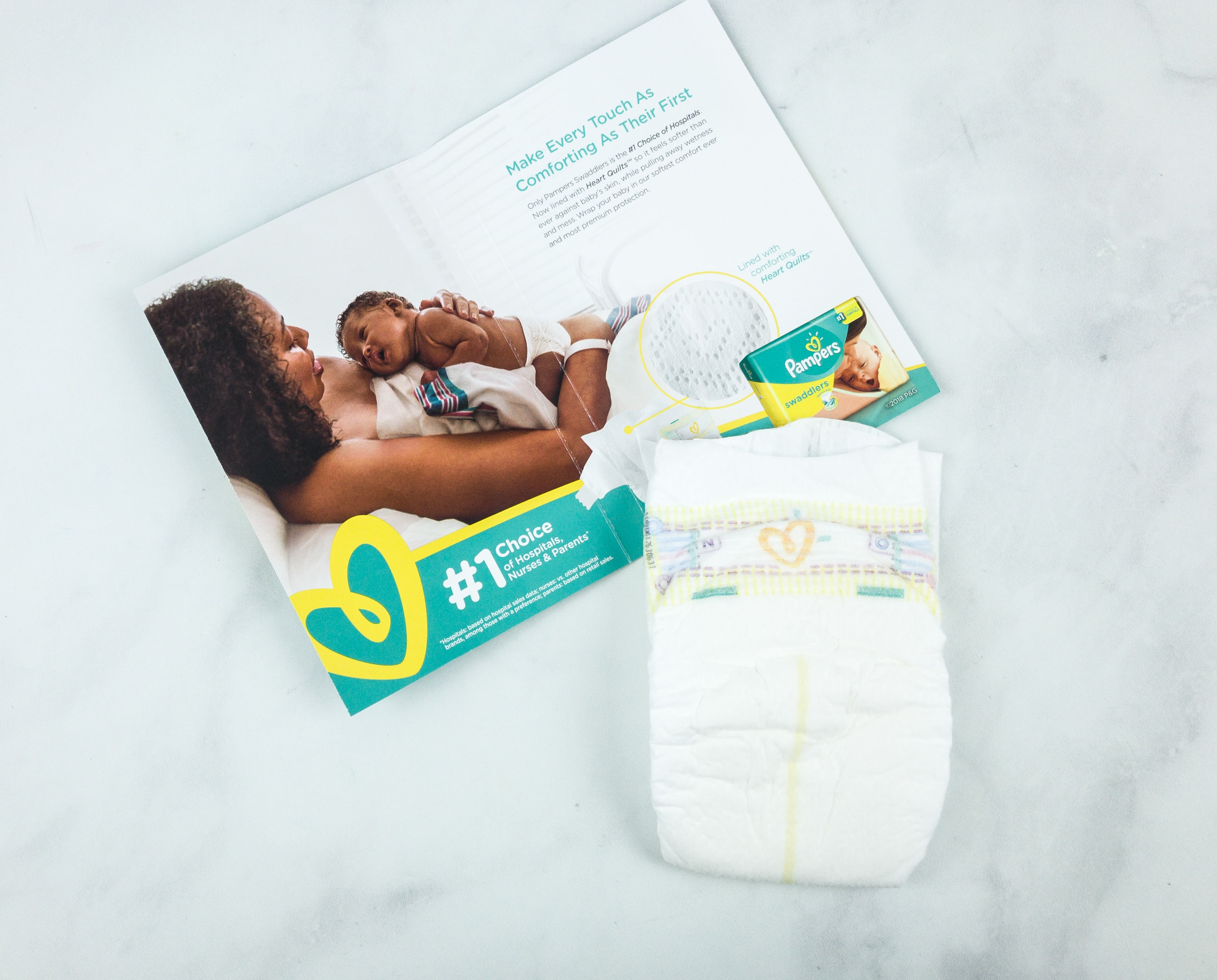 It came with an info card from Pampers.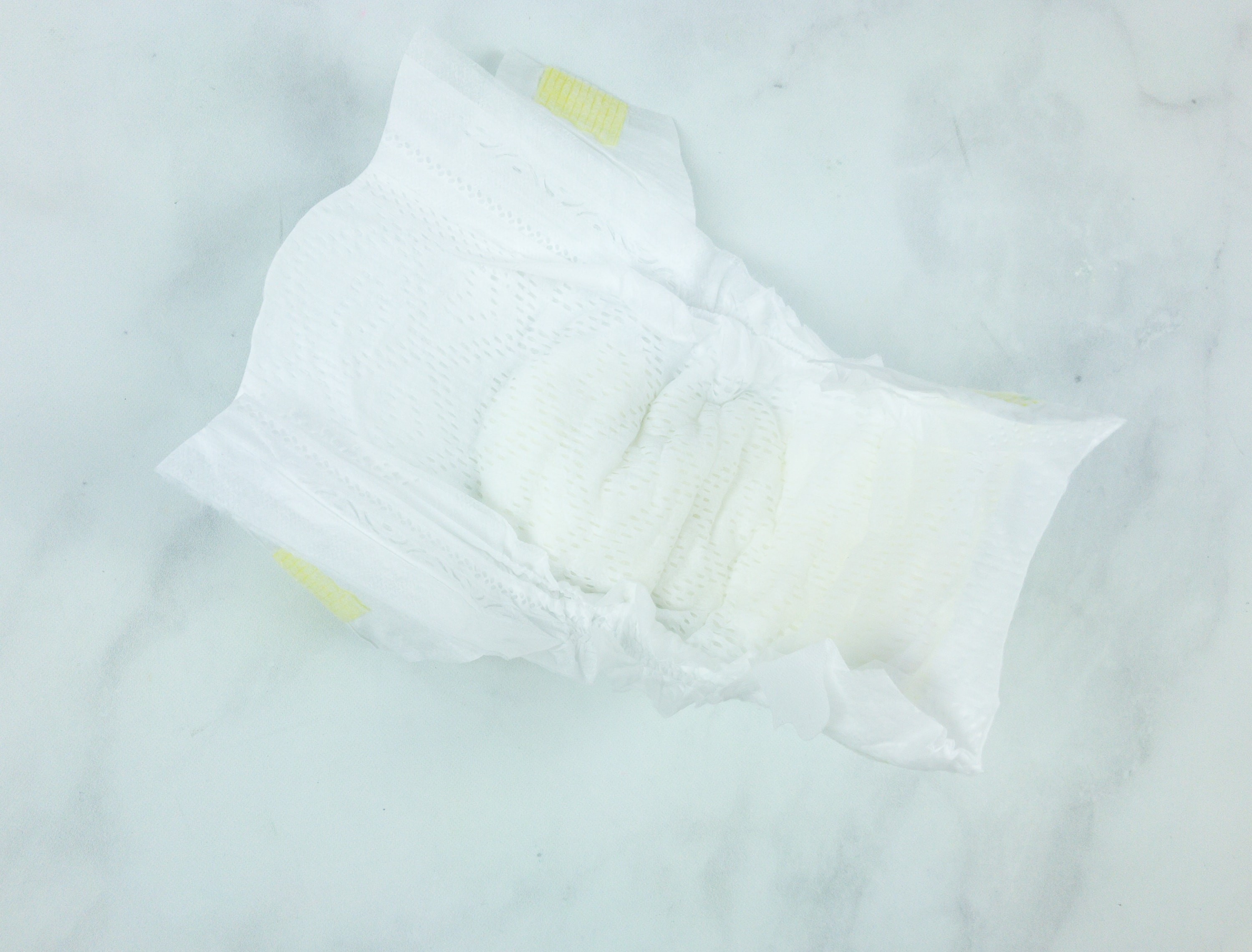 It's soft, breathable, and comfortable. The sides are stretchy too and it has an umbilical cord notch which protects a baby's belly with its contoured fit. Are you like me and stuff your going home bag with Pampers before leaving the hospital? YESS these are the best with the little wetness indicator! (FYI If you are a FTM you clear out that hospital room before leaving!!!)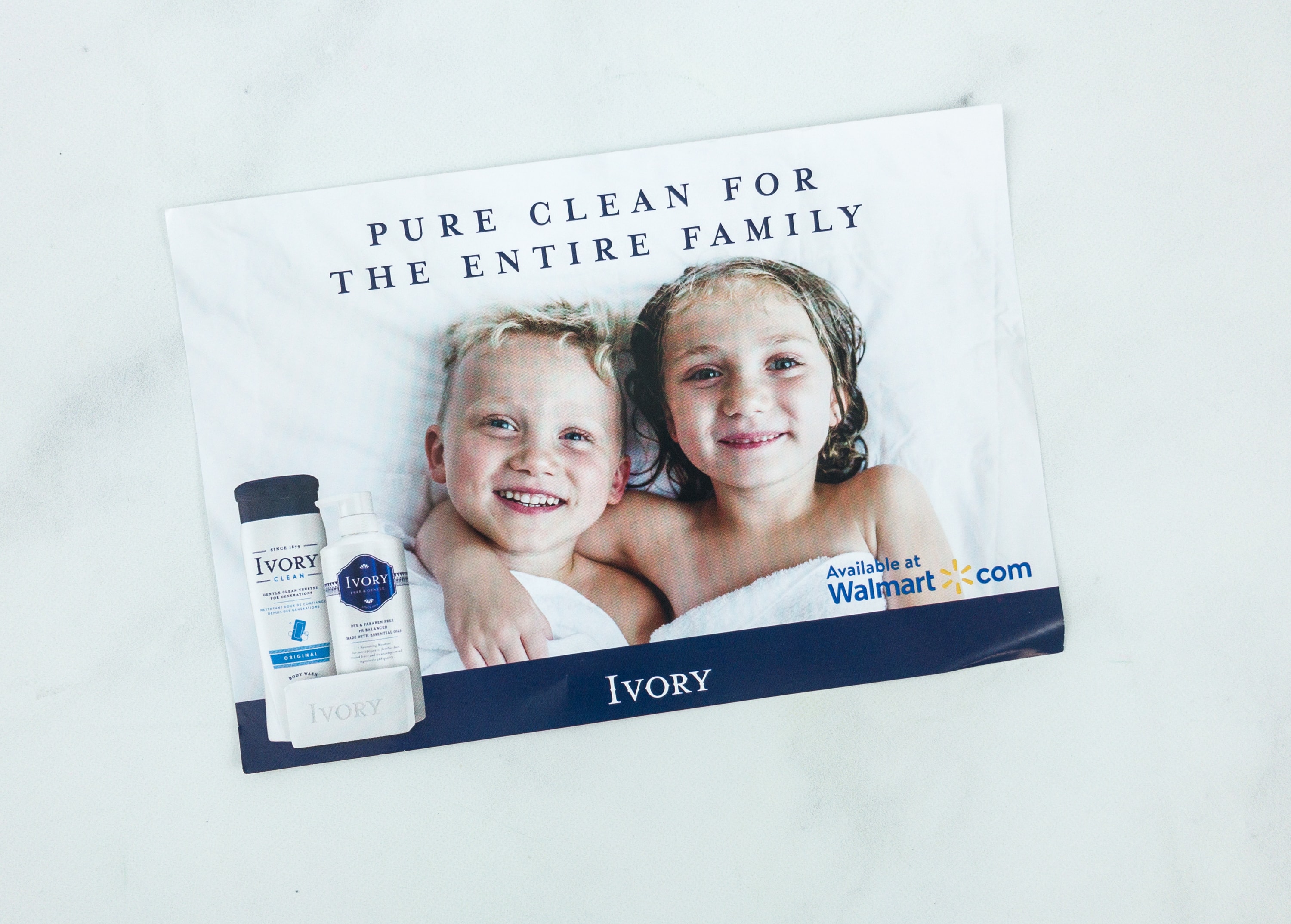 Here's an information card from Ivory.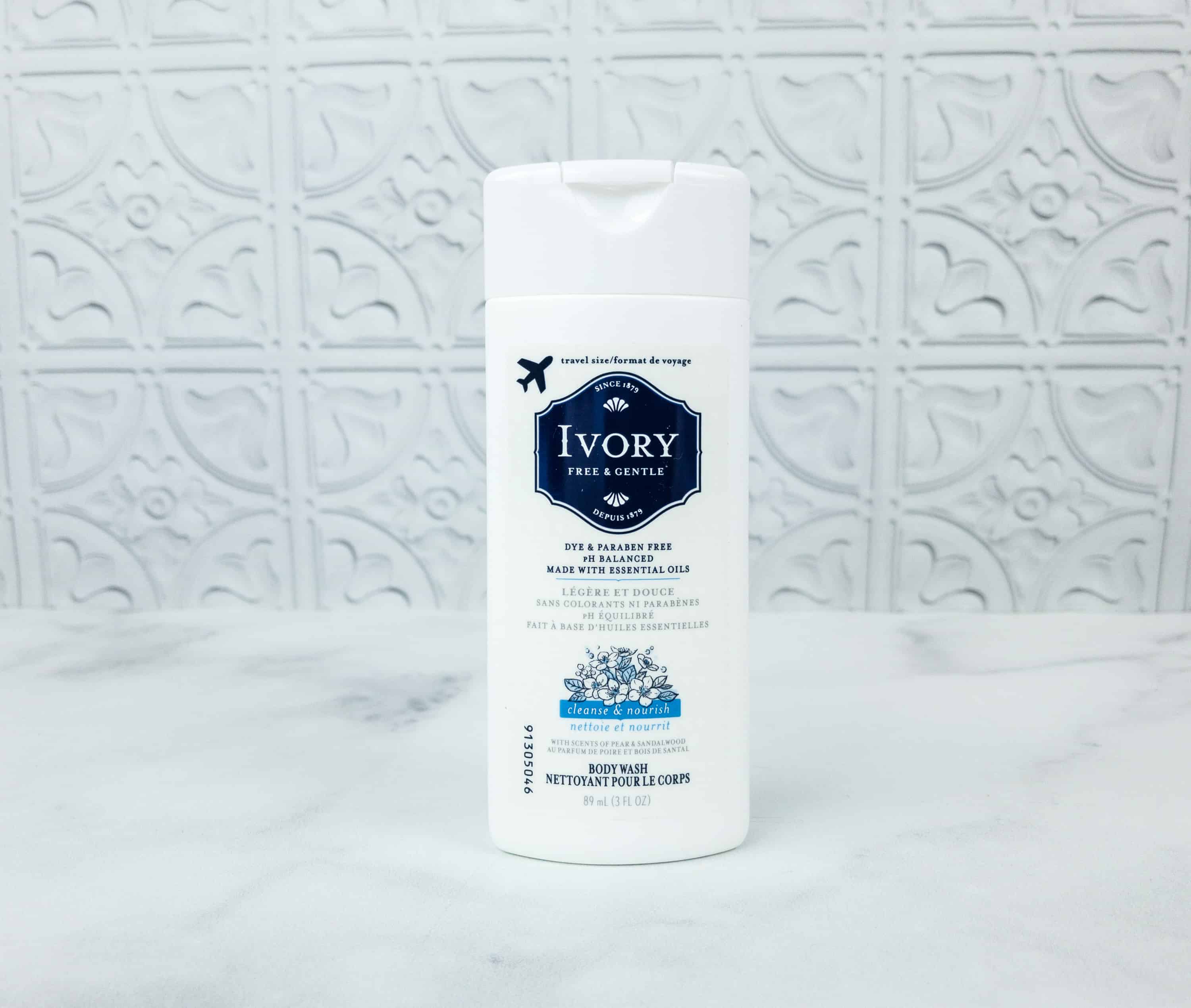 Ivory Free & Gentle Body Wash ($1.32) Packed with the essence of chamomile, this gentle body wash provides soothing moisture to your skin. It smells amazing and it lathers up really well. The best thing is that it doesn't contain dyes or parabens.
The box contains essential items for both moms and babies, and the sample sizes were enough for us to test the products and know if they're good so we can purchase more of them. Walmart Baby Registry Welcome Box is indeed a nice treat for soon to be mothers!
What do you think of the Walmart Baby Registry Box?
Visit Walmart Baby Registry Welcome Box to subscribe or find out more!