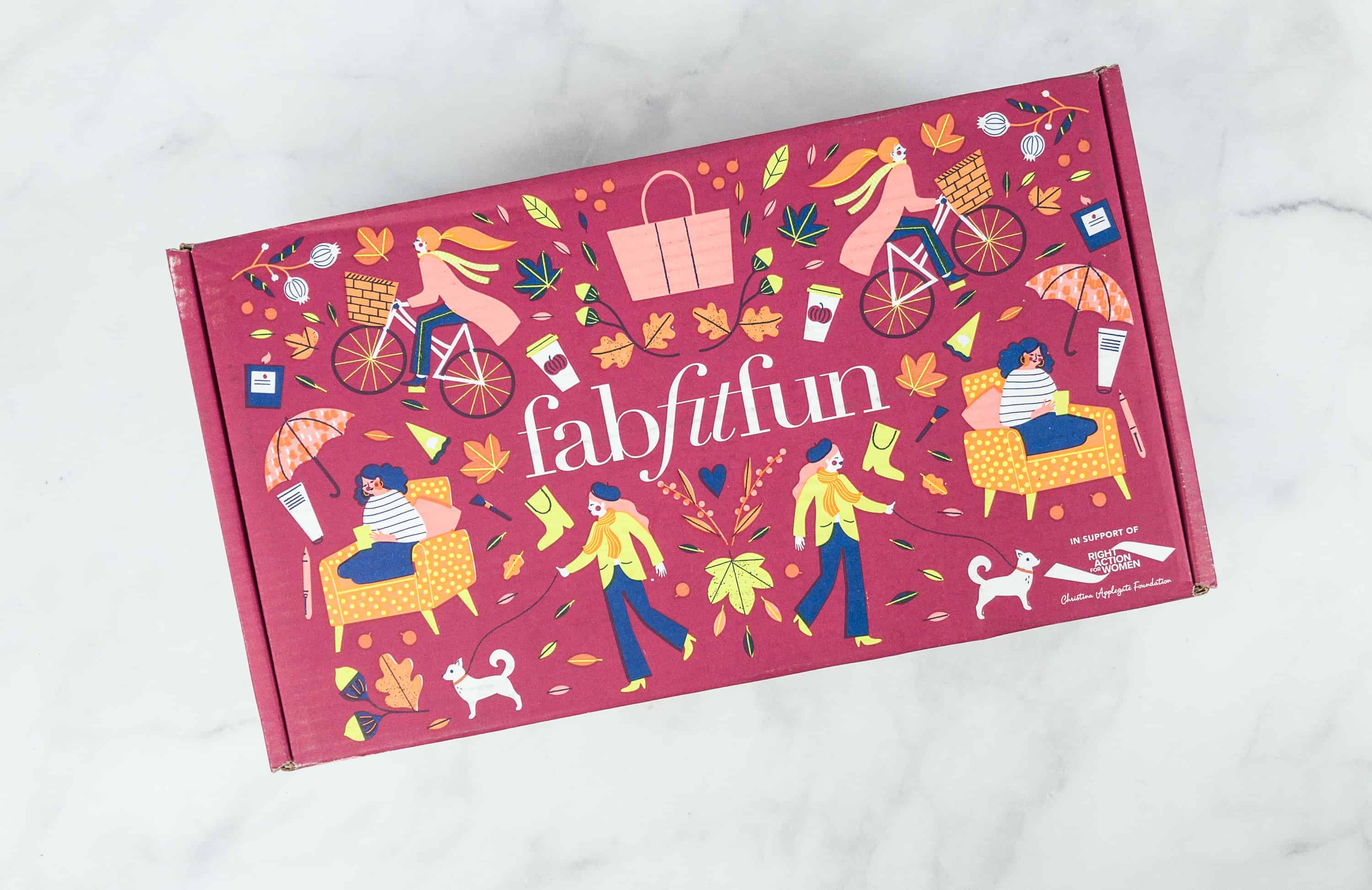 FabFitFun Box is a quarterly women's subscription box that promises fabulous beauty, fashion, and fitness items every quarter.
This box is currently still available!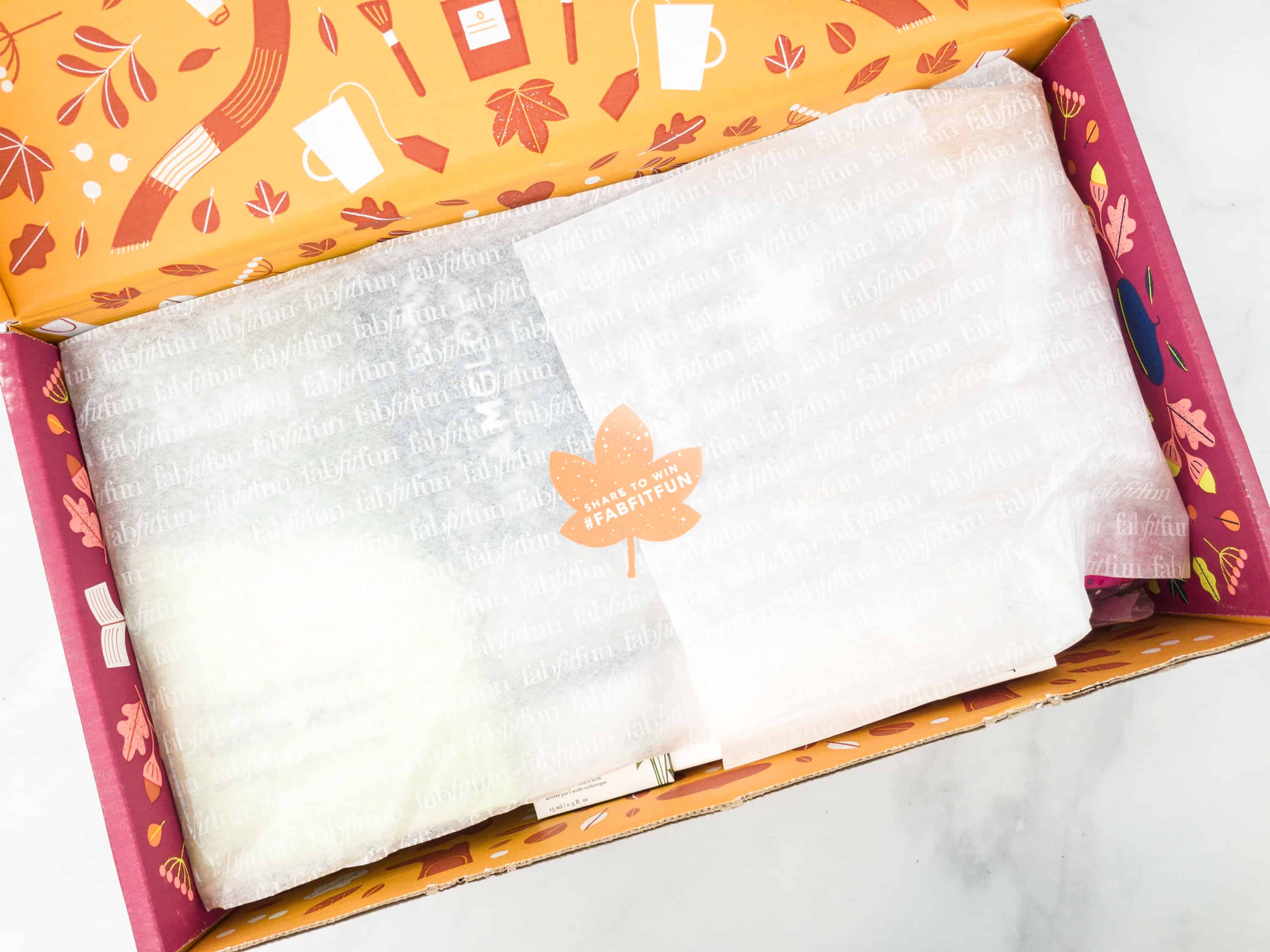 The outside box has a fun and pretty design – they're different every quarter!
DEAL: You can use coupon code FAB10 to save $10 on your first box. This box is still available!
This box is packed full of goodies, as it is every season.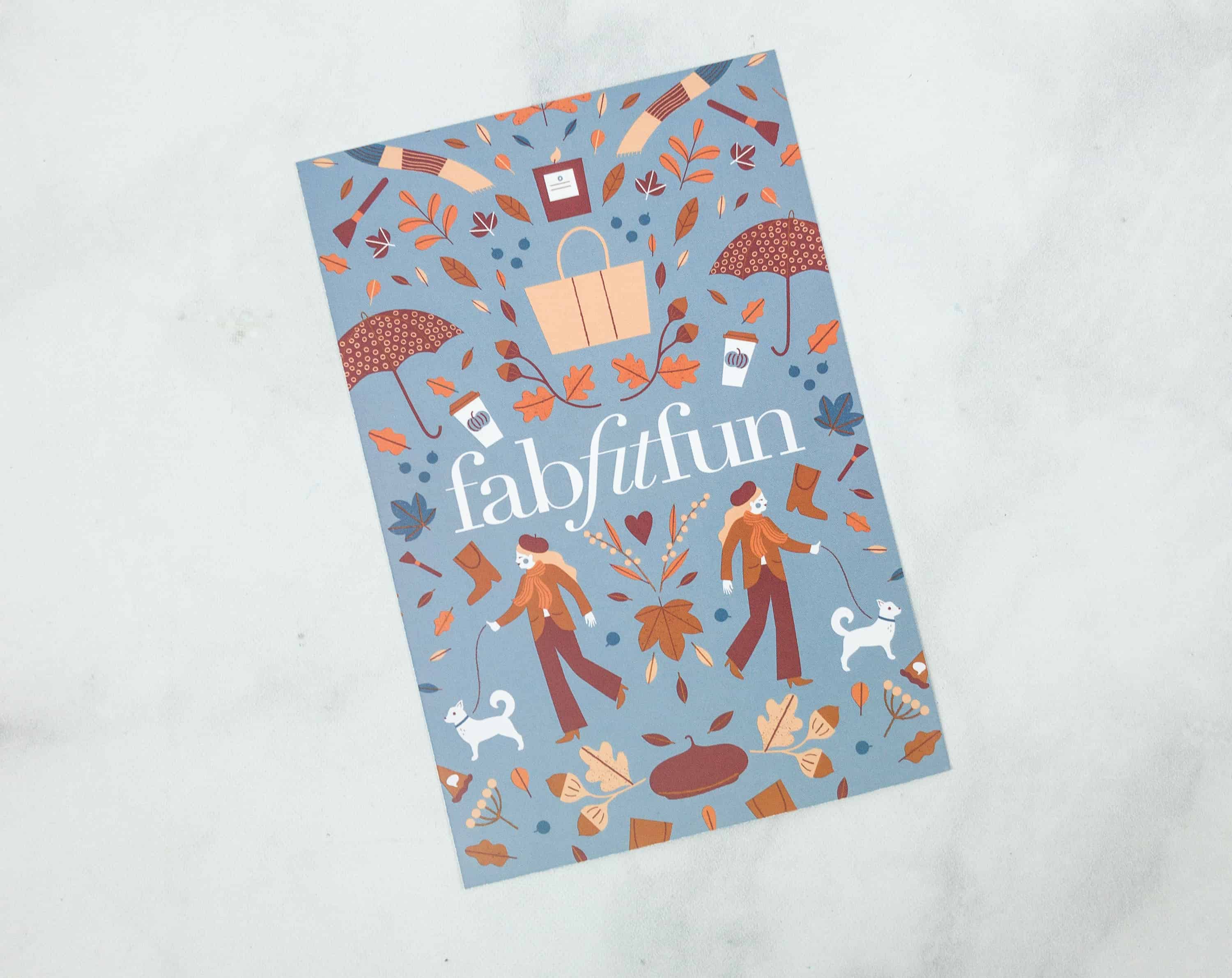 And you can pass it on to others!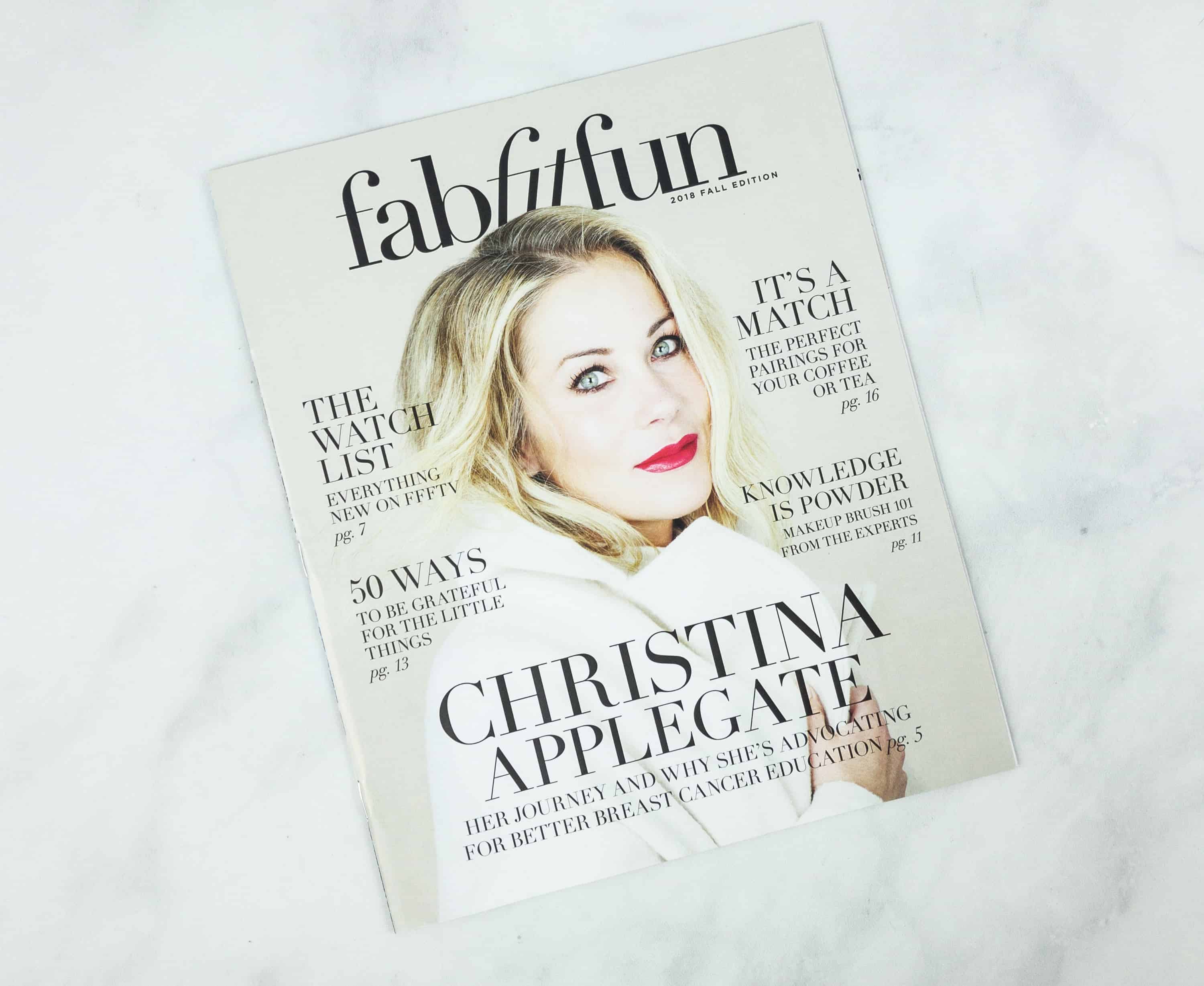 A large format mini-magazine comes in the box.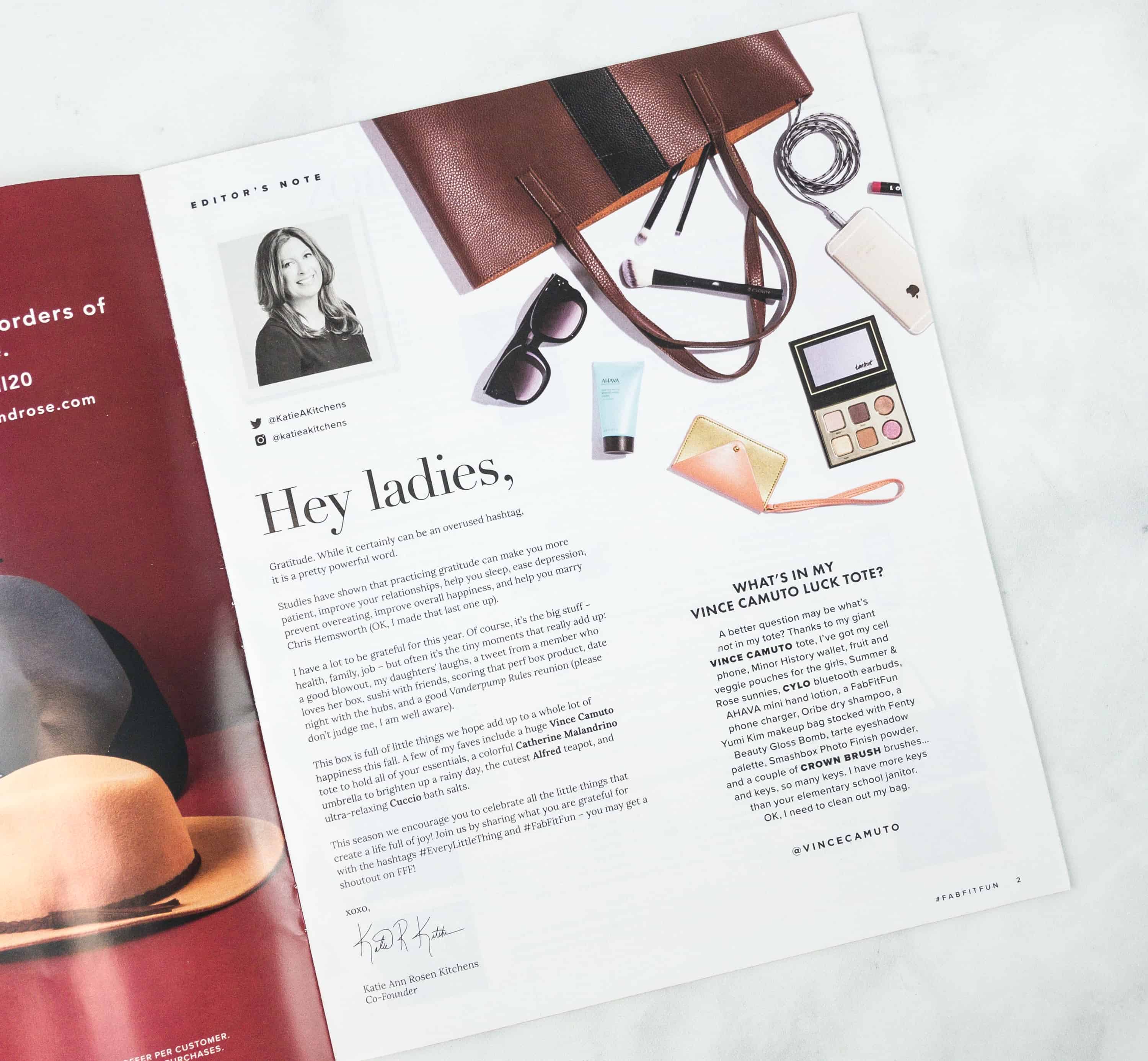 It provides all the details on the products, plus fun lifestyle articles too!
Variations of these can be in your box but not all of them.
A full page gives details on every item in the box.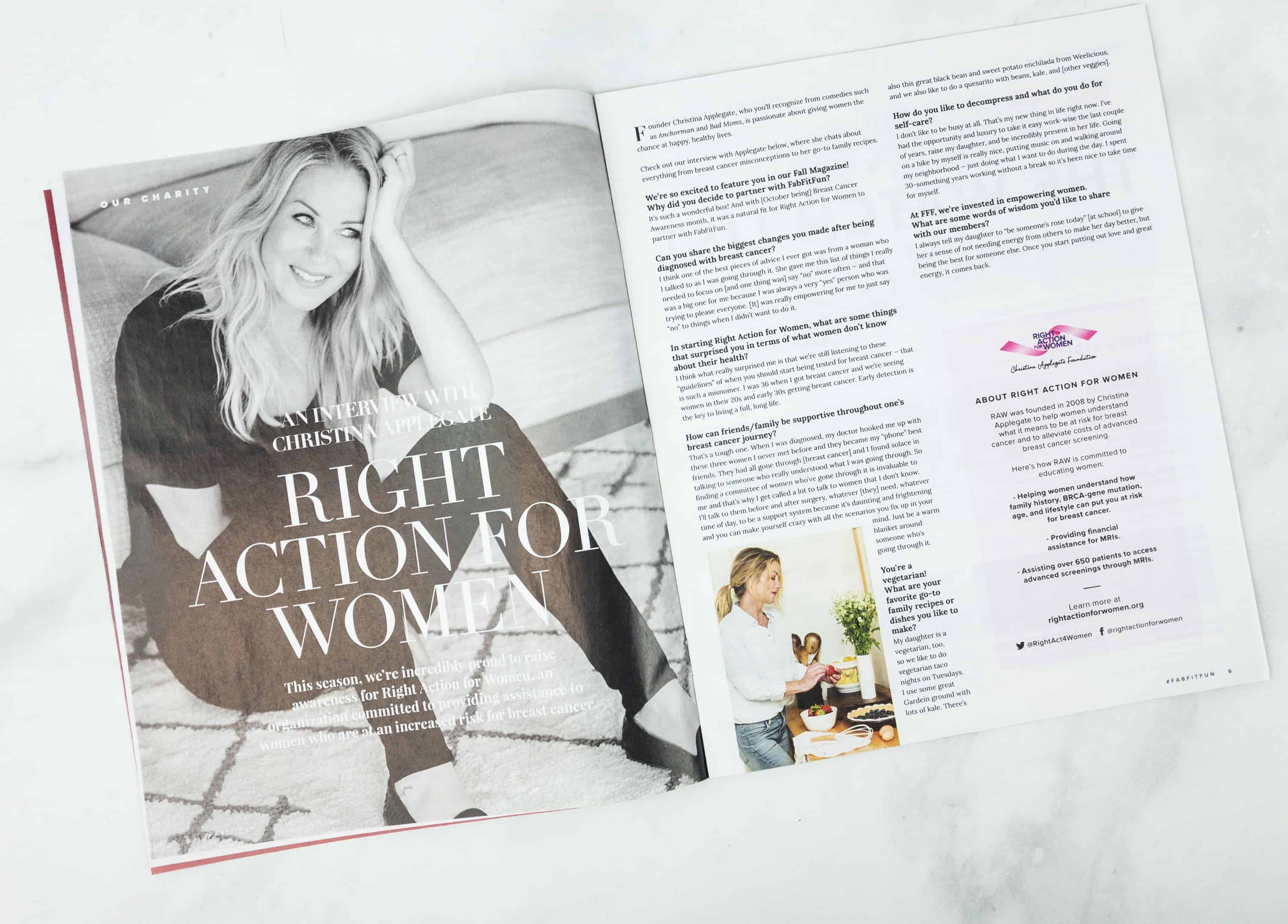 There is also an article about right action for women…
…and gives a watch list of useful fitness and cooking videos!
Share your Fall box and have a chance to win a trip to Marigot Bay Resort!
Everything in the FabFitFun VIP Box for Fall 2018! There are a few item variations that are detailed below.
I have an annual subscription so I was able to make a few extra choices. Do note that the selection period is now closed, so if you sign up now with an annual subscription, you won't get to make selections – your first choice period will be for the next box.
Everyone Gets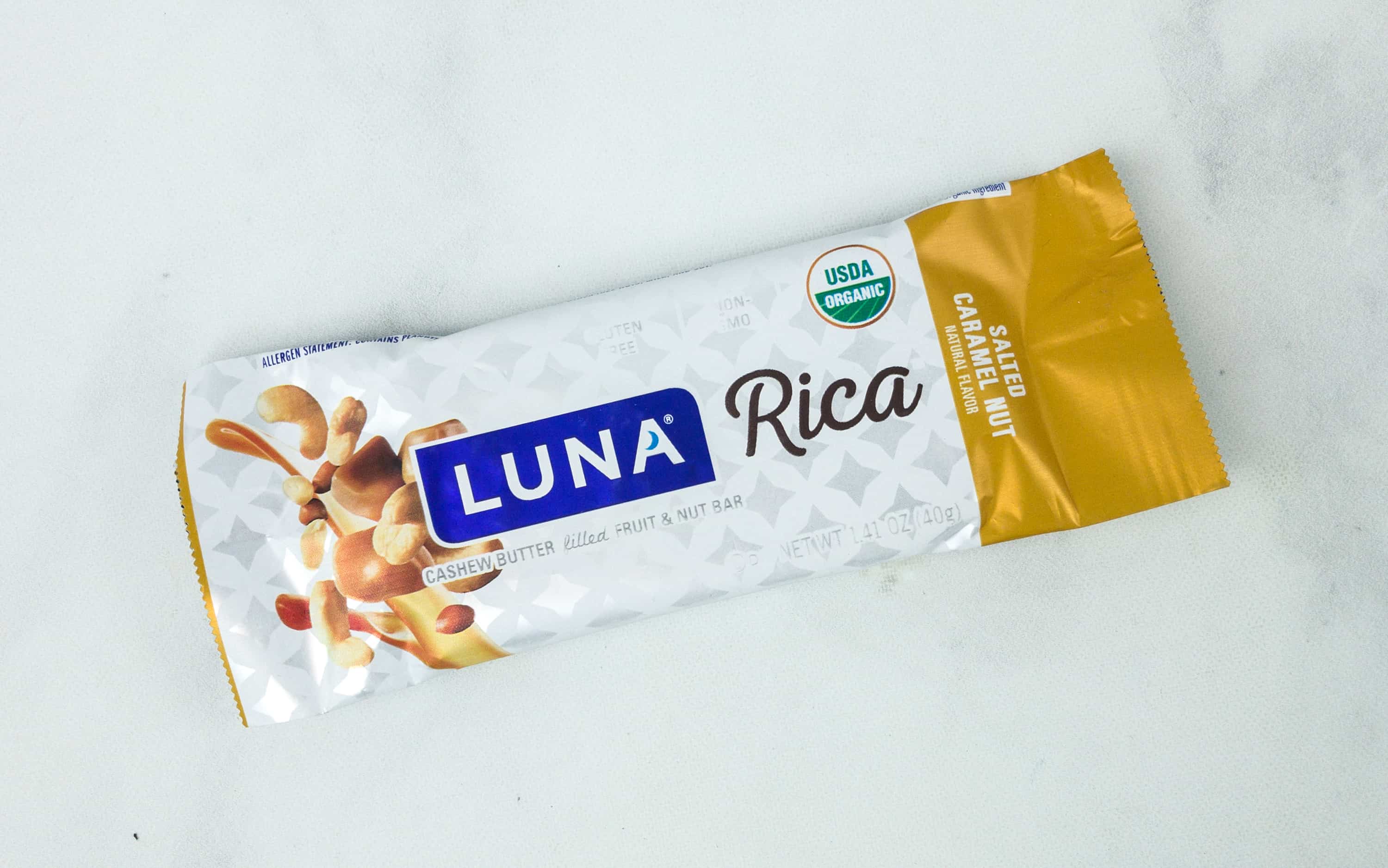 Luna Rica Bar Salted Caramel Nut ($1.39) The caramel and nuts in this bar go well together, and it also has a good amount of cashew butter filling. It's pretty sweet and it's also organic and gluten-free. The bar itself is a little sticky and is segmented so you can tear off a bite at a time!
It also comes with a card showing the other flavors of the fruit and nut bar.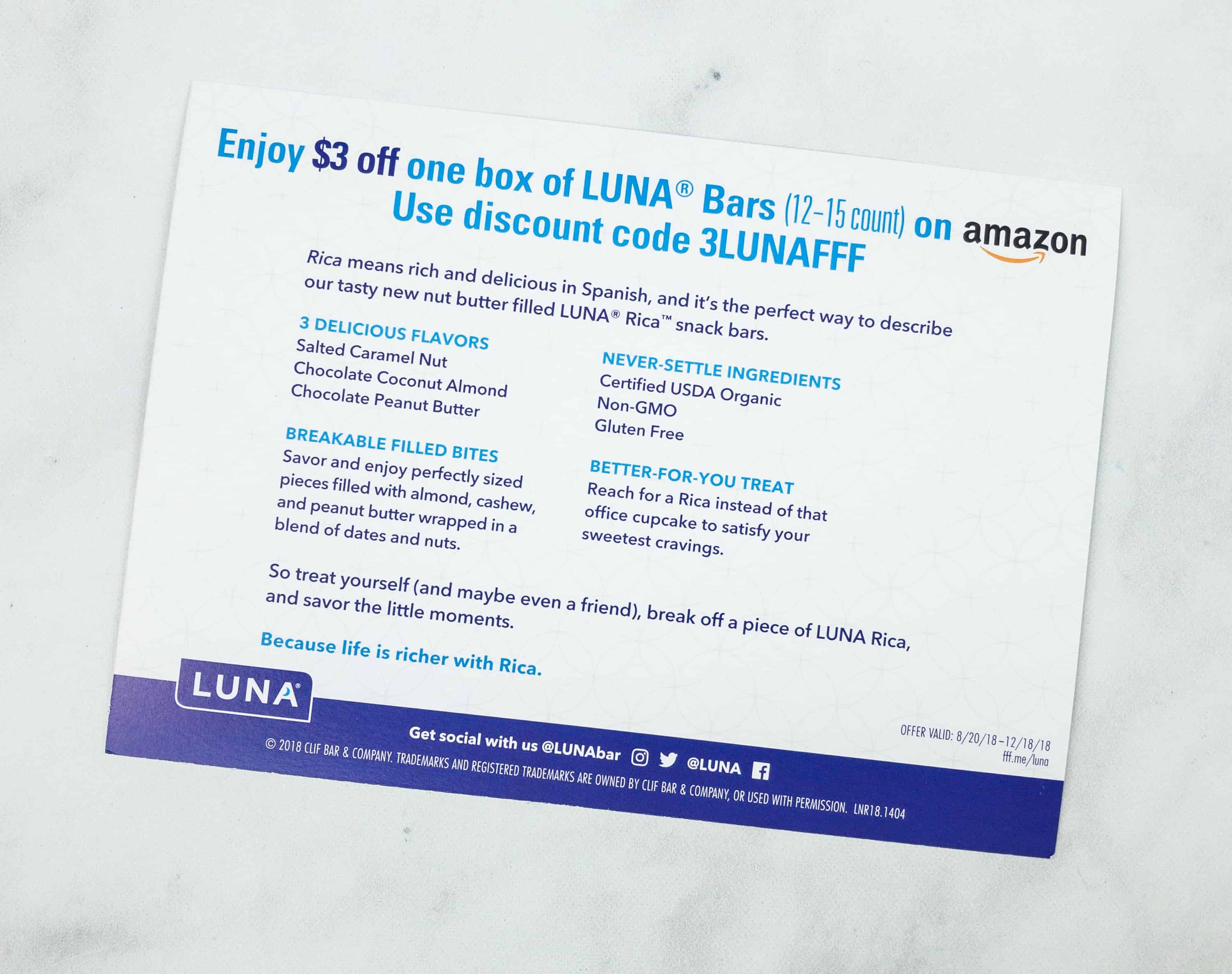 At the back is a code to enjoy $3 off one box of these bars on Amazon.
GlamGlow Bubblesheet Oxygenating Deep Cleanse Mask 2-Pack ($18) This mask works to reveal glowing skin, as it effectively removes dirt, oil, and makeup buildup that usually blocks your pores, causing unwanted blemishes. It has Green Tea Teaoxi technology and the essential amino acid l-arginine that makes the skin radiant. It's great for all types of skin as well. I think I prefer a bubble pack in a bottle, but this was still really fun, and perfect for removing heavy duty makeup, like after a special event.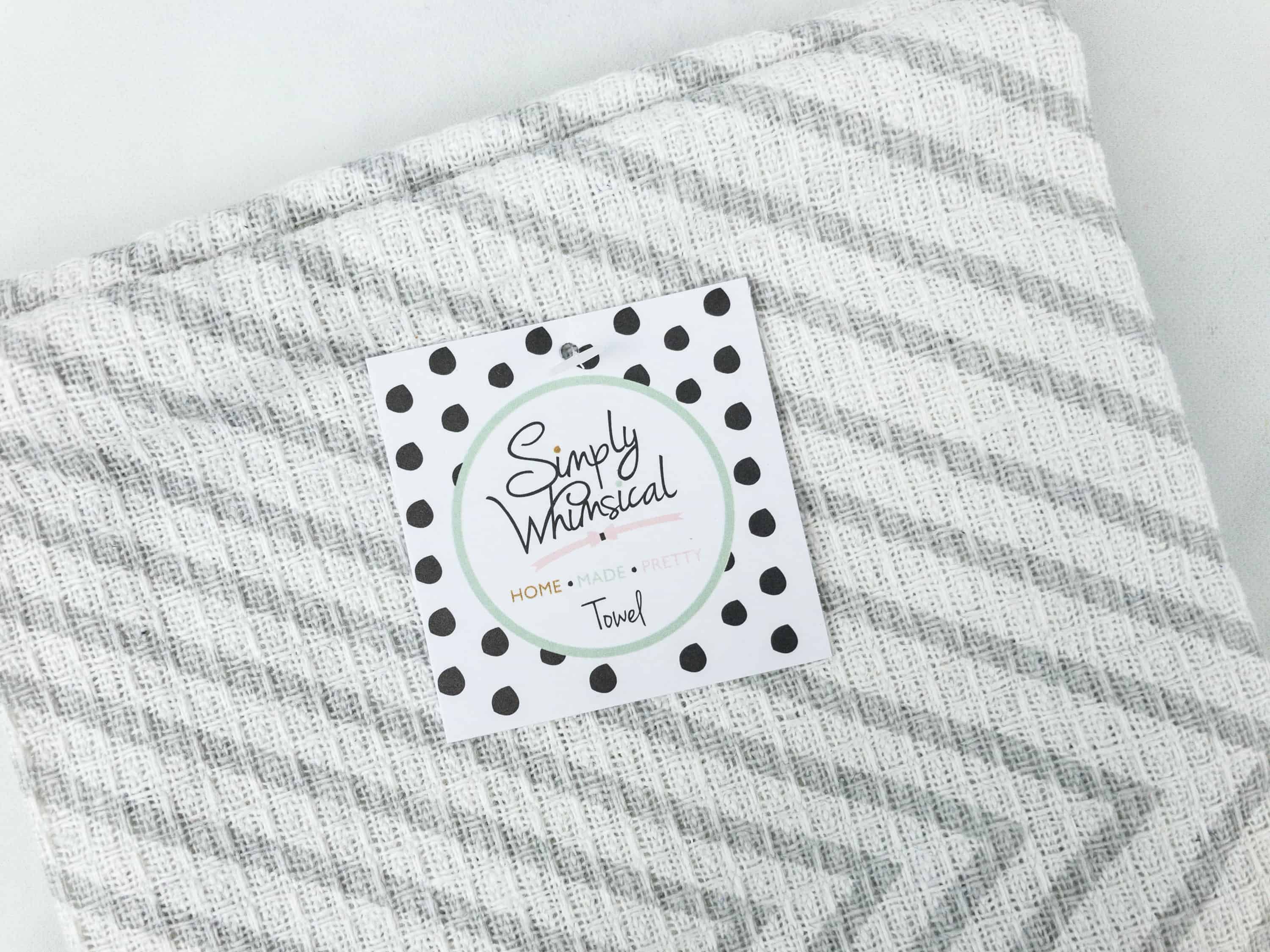 Simply Whimsical Tea Towels ($14.99) The pattern on these towels are great! They are neutrally designed with grey and white, so it can go well with any theme.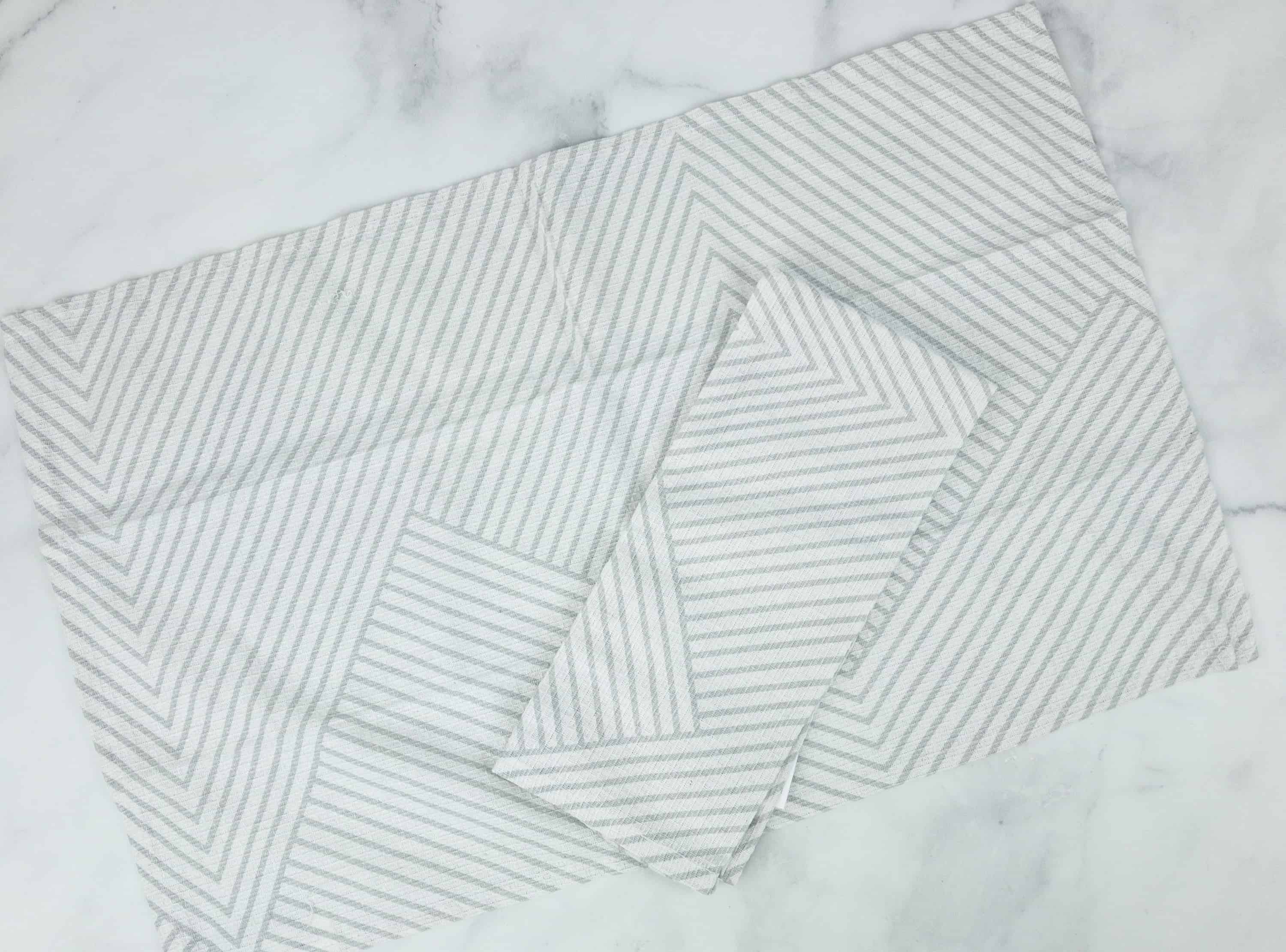 The towels also have hanging loops so I can just hang it anywhere in the kitchen, and have my hands and dishes easily dried up.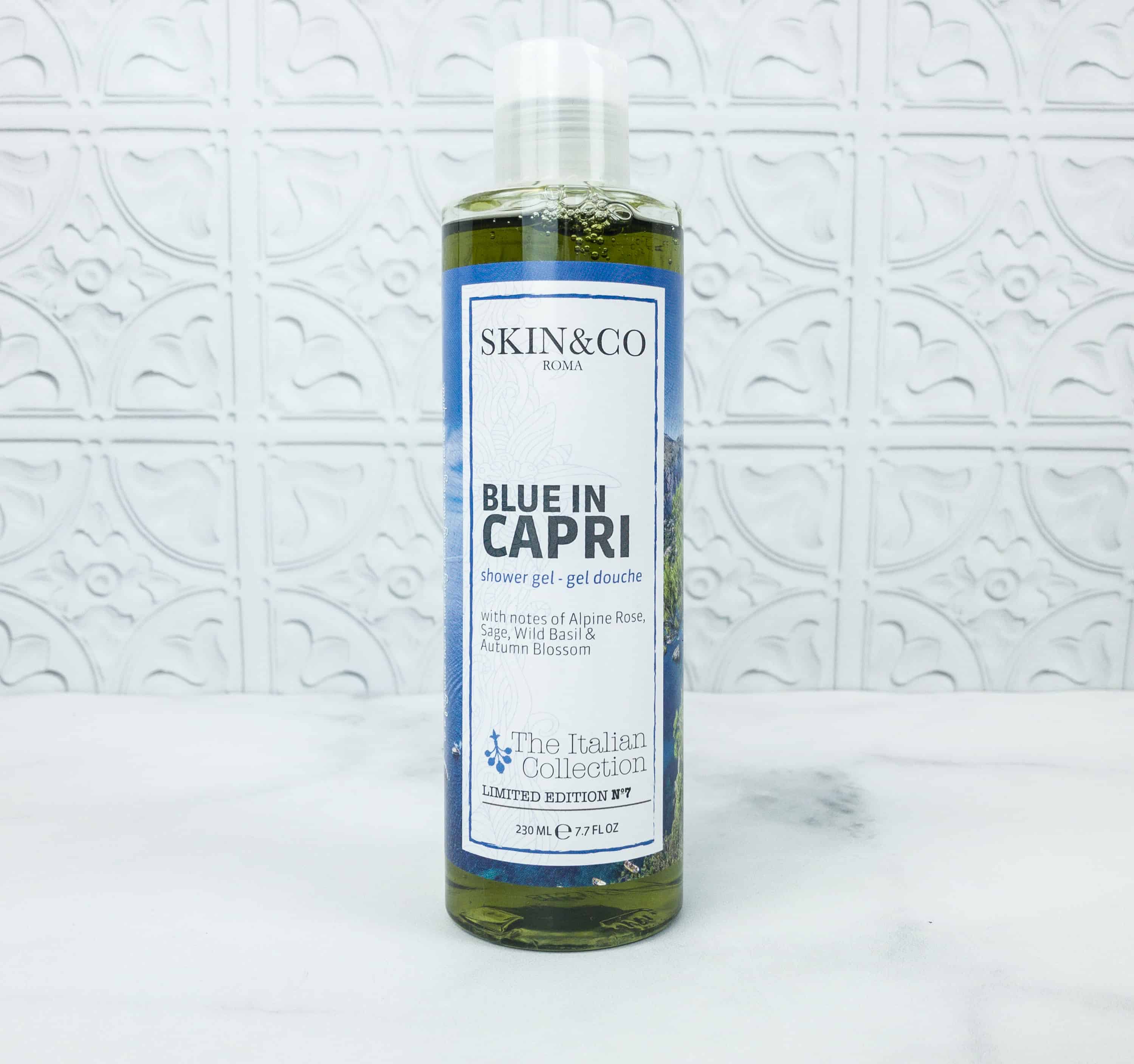 Skin & Co Roma Blue In Capri ($22) This body wash gently cleanses and hydrates the skin. It has notes of alpine rose, sage, wild basil, and autumn blossom, leaving a fresh and fragrant smell.
It lathers well and it's really enjoyable to use during shower time, as it leaves everything inside the bathroom smelling great. If you have a tub and want a relaxing bath, you can use this too as a bubble bath!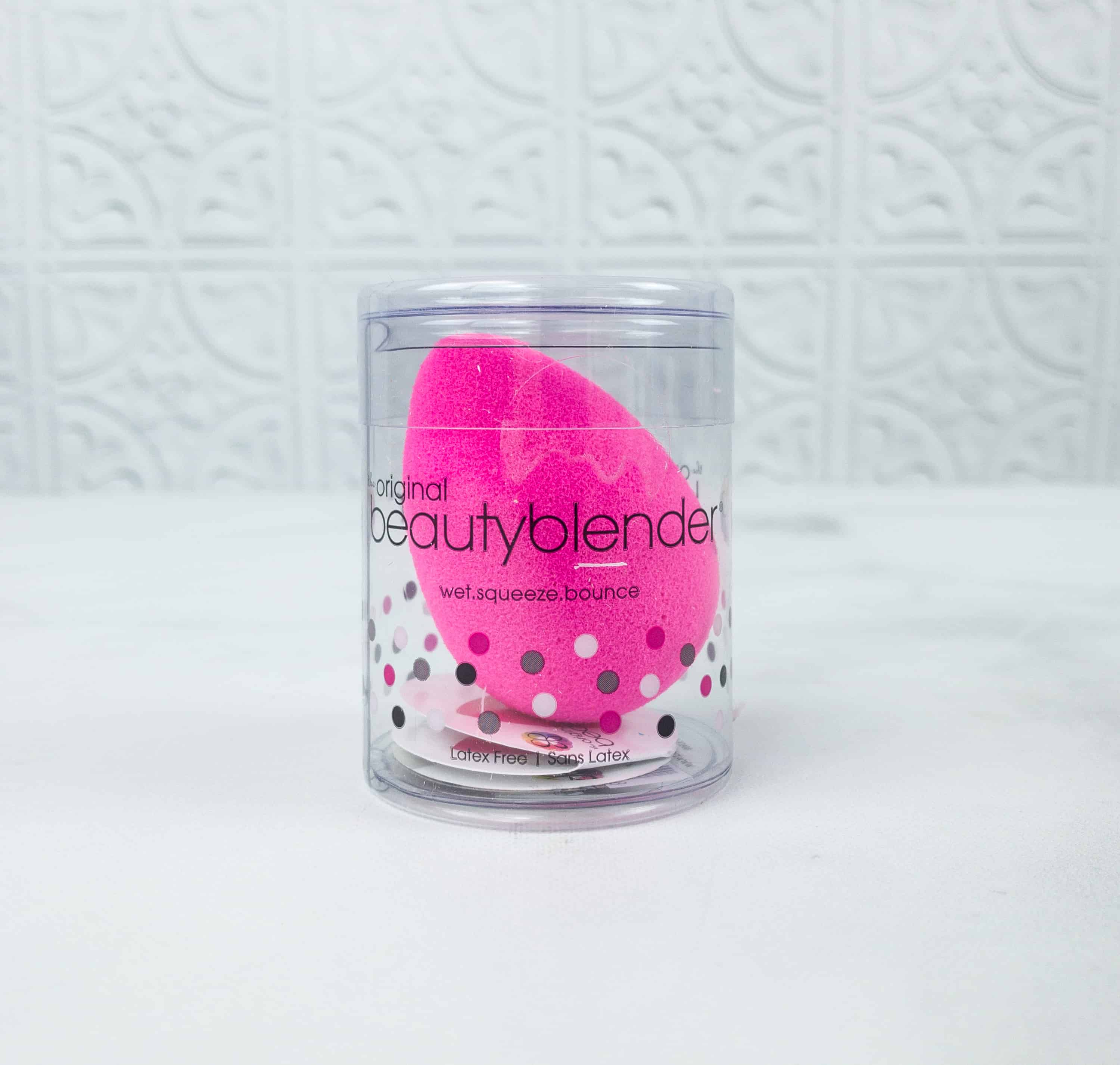 Beauty Blender ($20) A Beauty blender is a must-have in any beauty kit. This blender is latex-free too!
This is great for liquid foundations, as it blends it evenly. It works impressively well, and you can use it for dry products too. Totally a classic.
Choice Item Variations (All Subscribers Choose Variations)
Subscribers will get to choose between:
Decisions, decisions! Get a gorgeous umbrella that auto-opens, or jam out to some tunes on these Bluetooth wireless earbuds. Choose another color or item for an additional $10 each, all while supplies last. (Earbuds not available in ORM-D zones.)
I picked the headphones!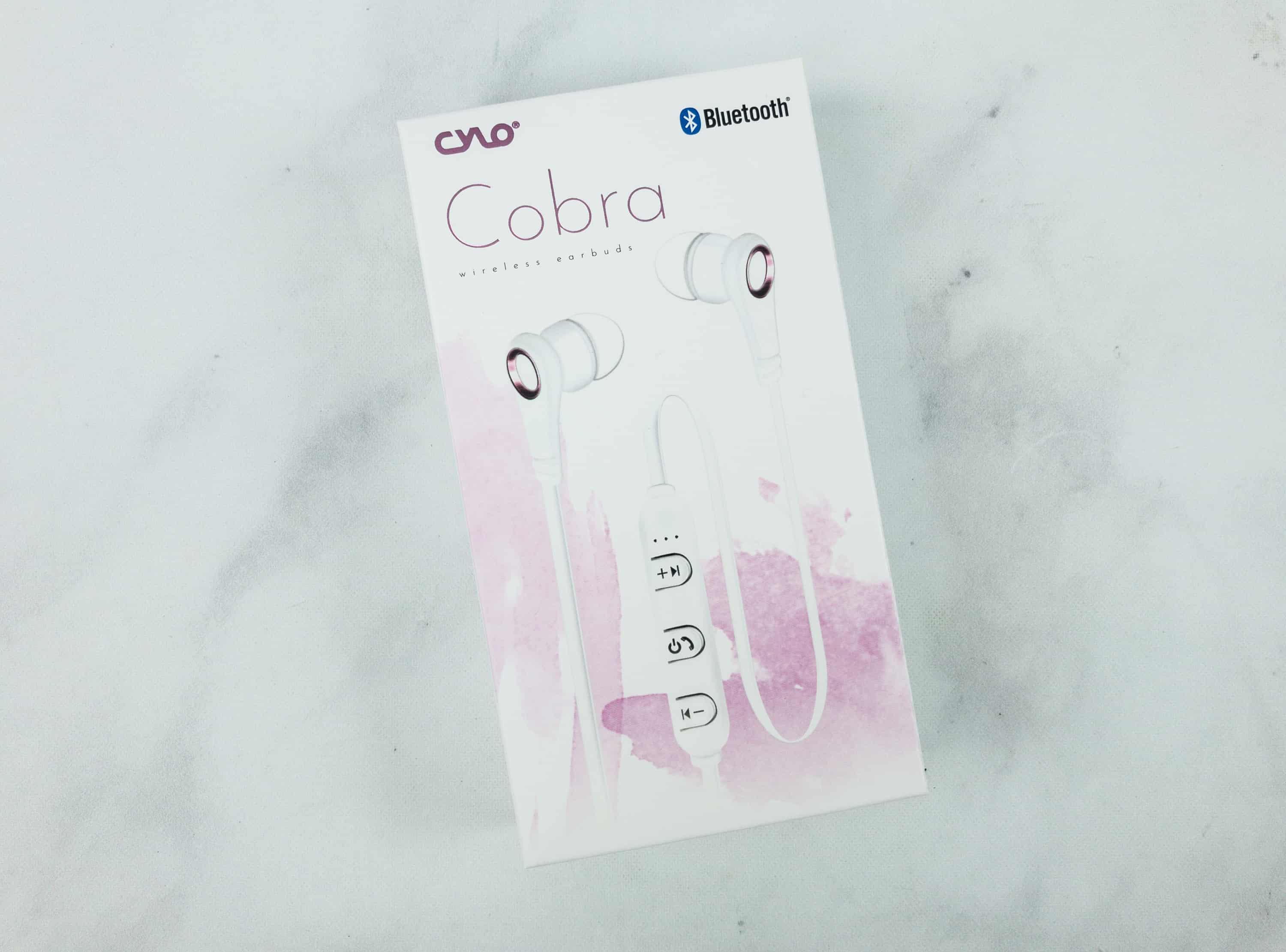 Cylo Cobra Bluetooth Wireless Earbuds ($40) Instead of an umbrella, I opted for this Bluetooth wireless earbuds, because… Why not? I got in white with a touch of pink!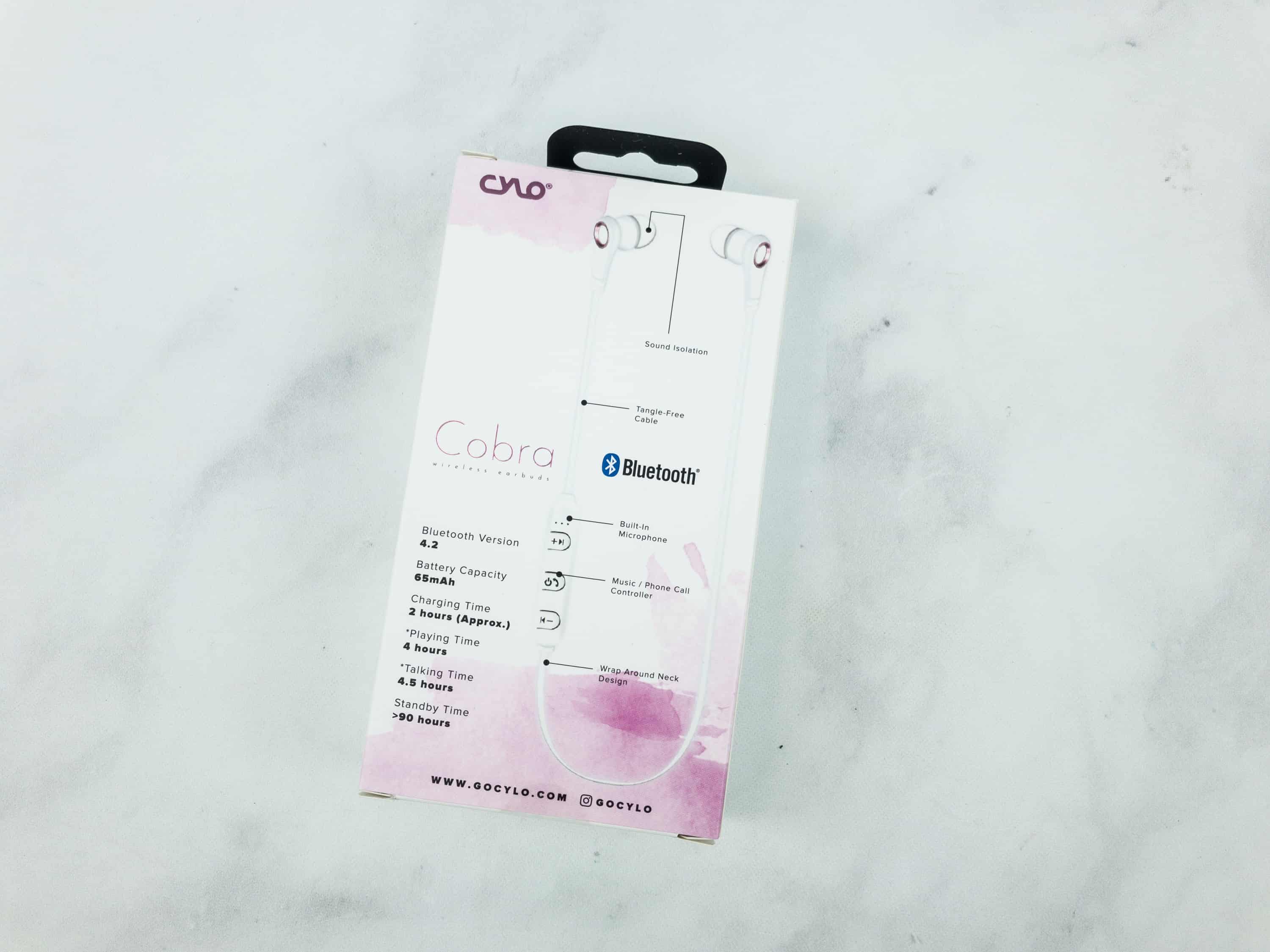 Its sound quality is really good, and talk and music time reaches up to 4 hours!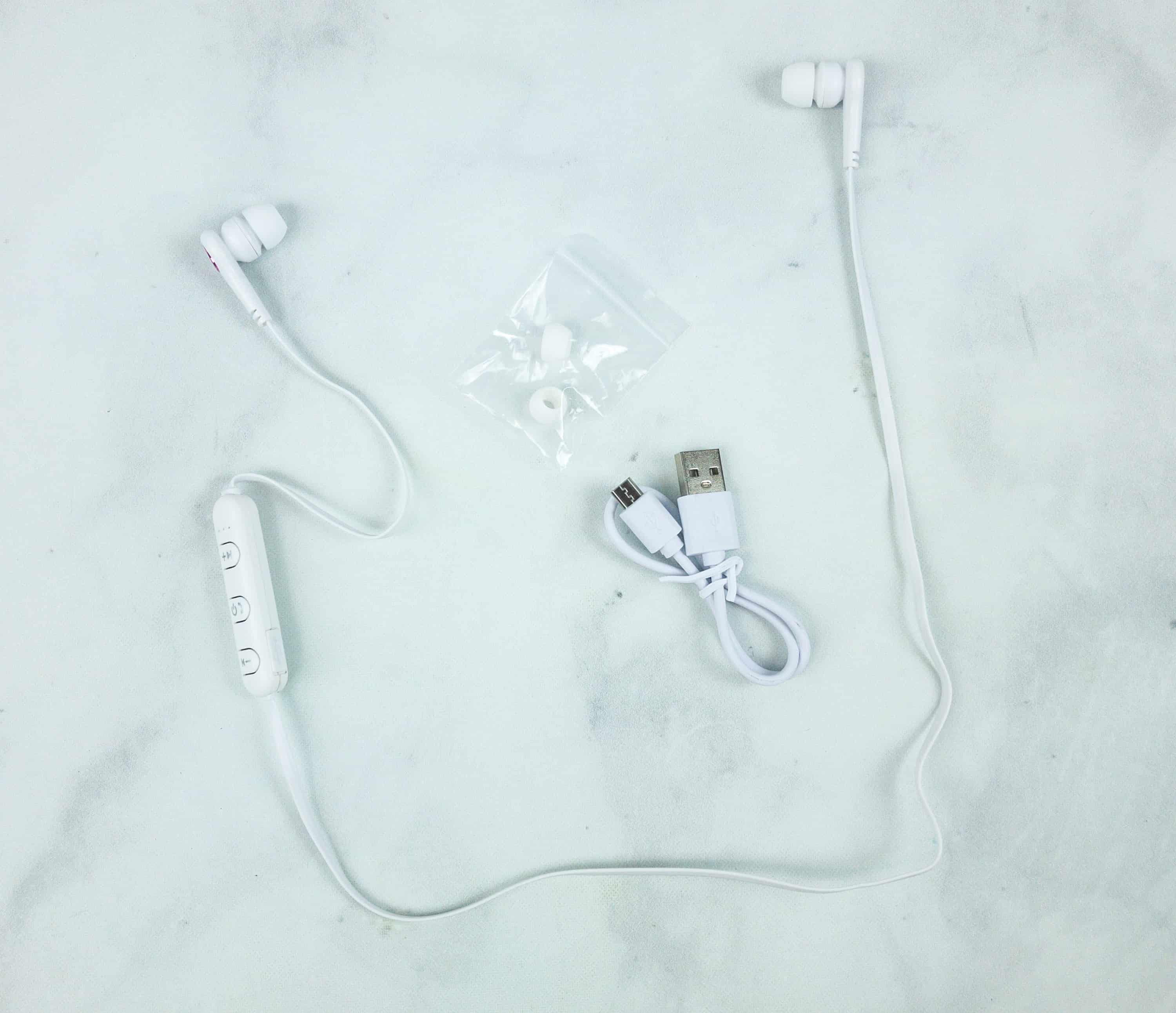 The earbuds come with a USB cable and have 2 different silicone ear tip sizes for a comfortable fit.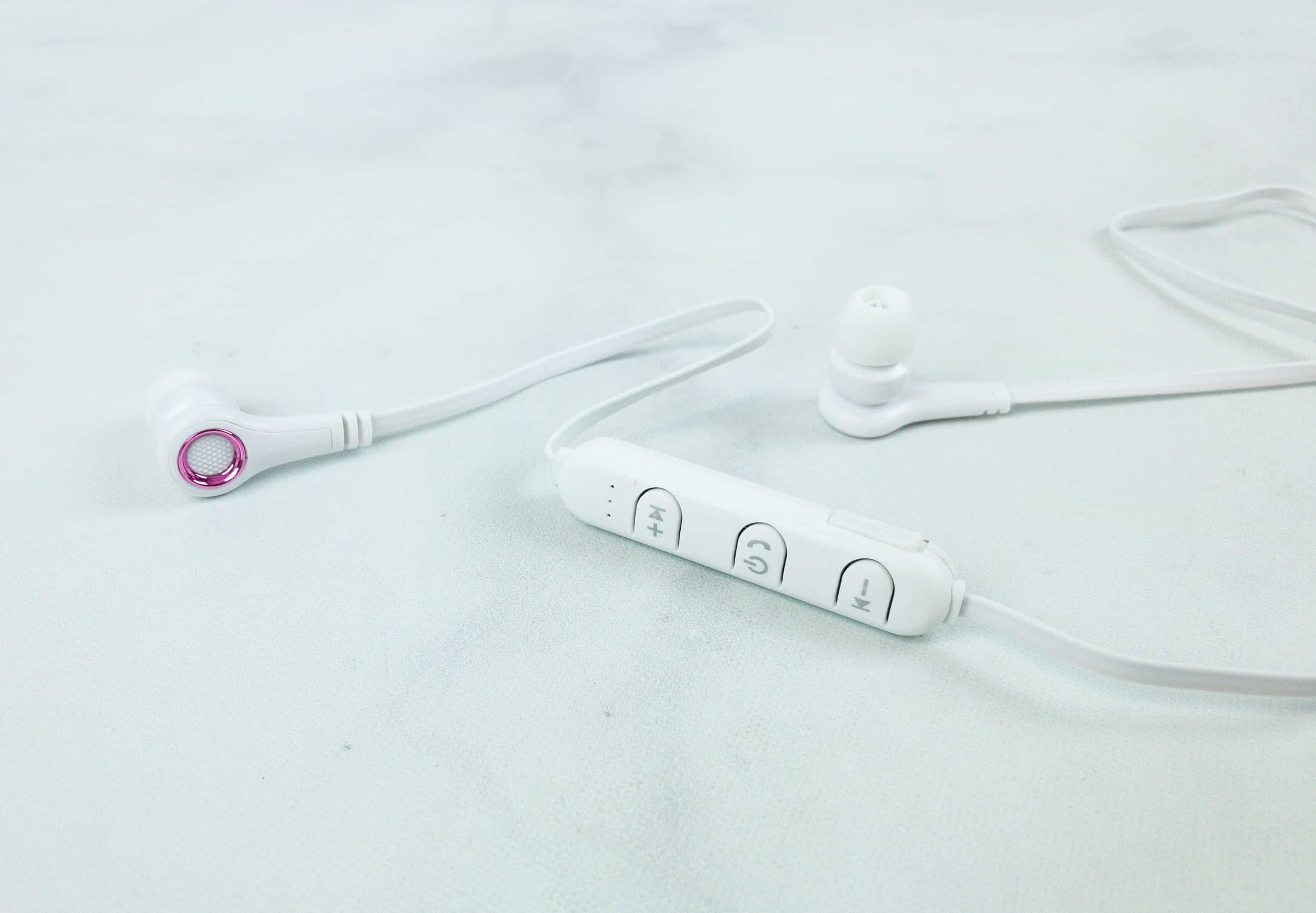 There's also a built-in microphone so you can use it for calls! And there are the control buttons too. These work great and are perfect for air travel. Win!
Subscribers will get to choose between:
Recharge with a cup of coffee or relax with a cup of tea. Either way, Alfred has got you covered. Can't decide? Choose both for just an additional $10. But hurry, it's all while supplies last.
Alfred French Press ($22) I also chose this beautiful french press instead of the teapot. Both are good but this one has appealed more to me because my husband will like it – I drink neither coffee nor tea personally, so either item wasn't useful for me.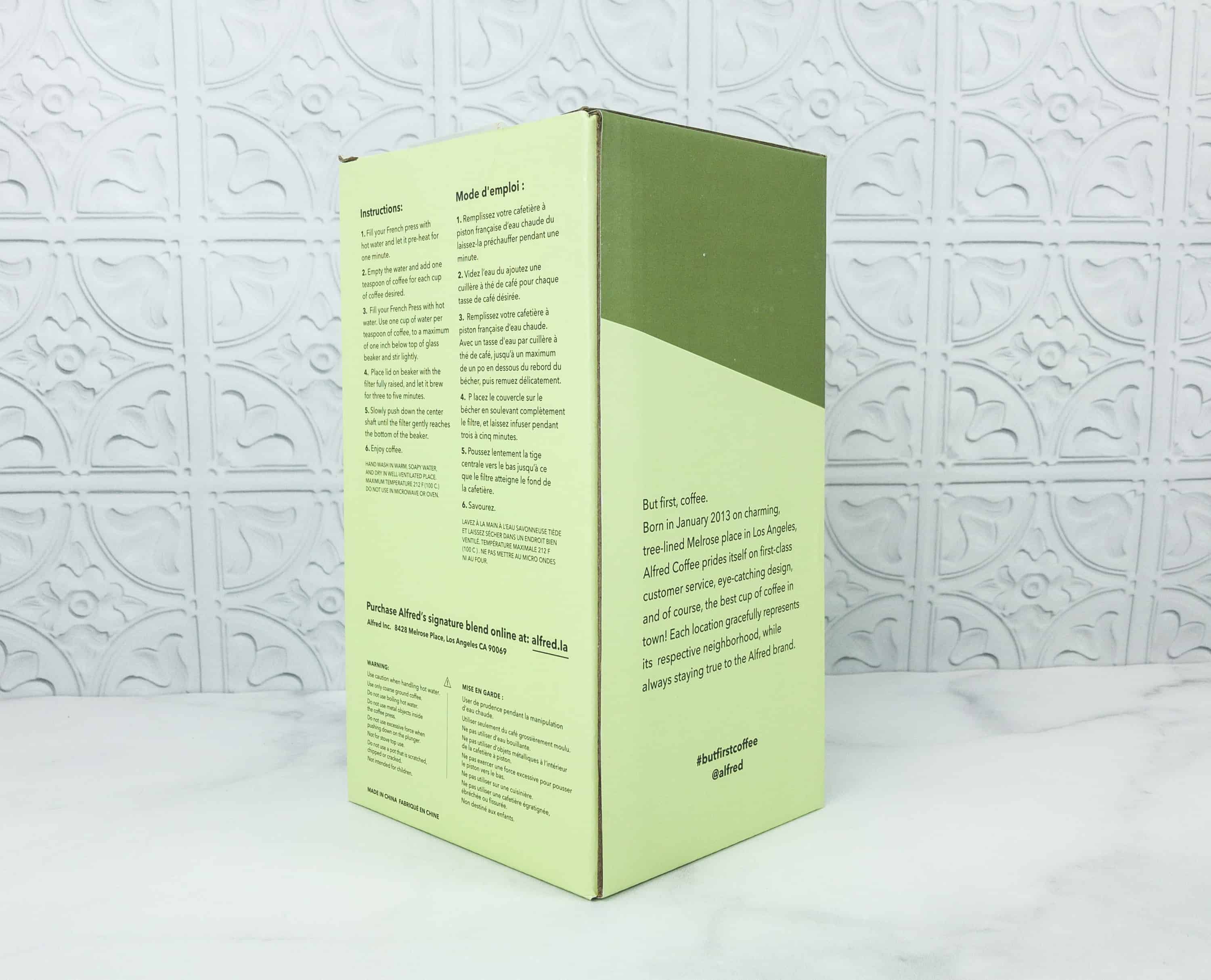 The box has some easy to follow instructions and information about the product.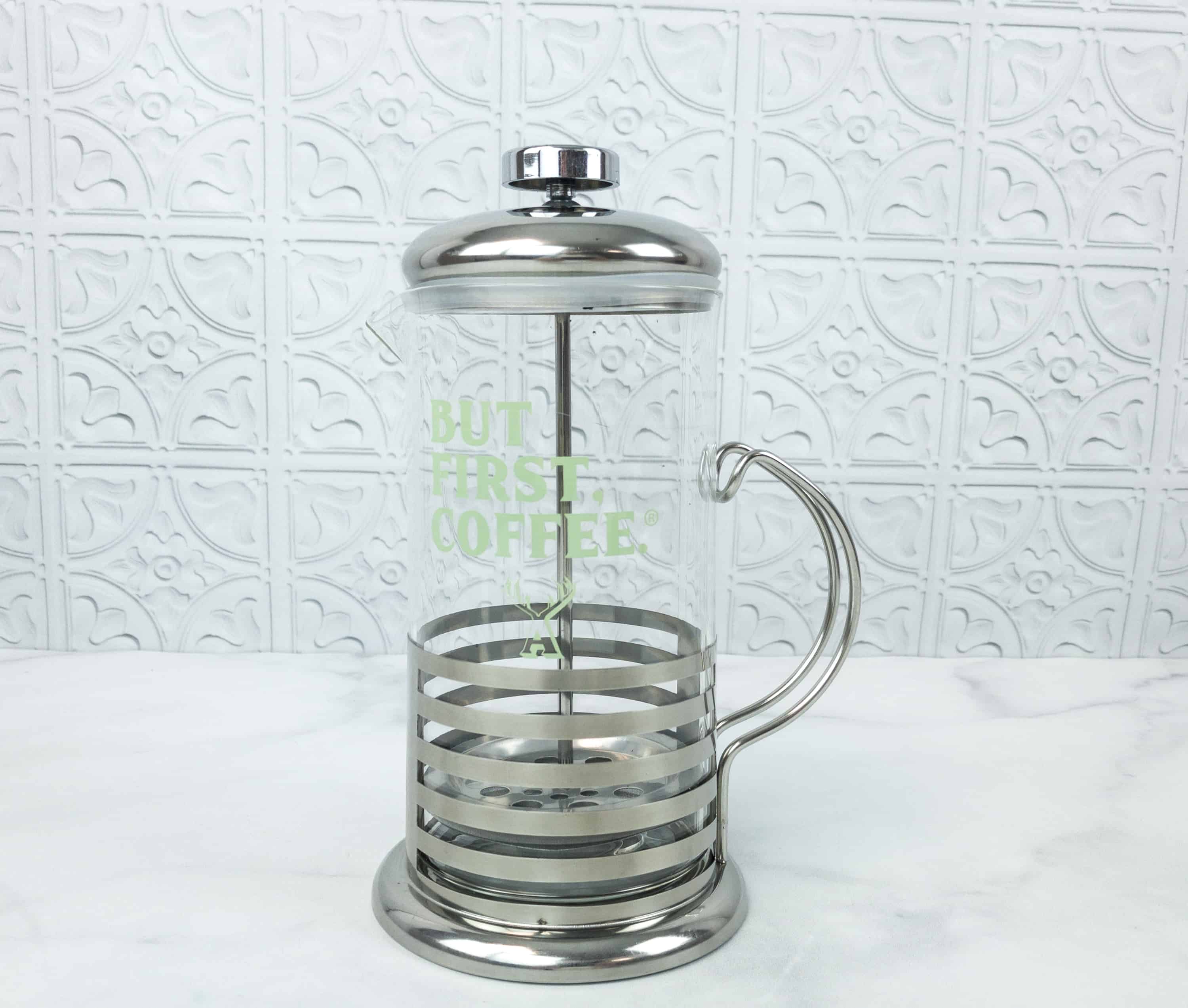 The press has a capacity of 20 ounces!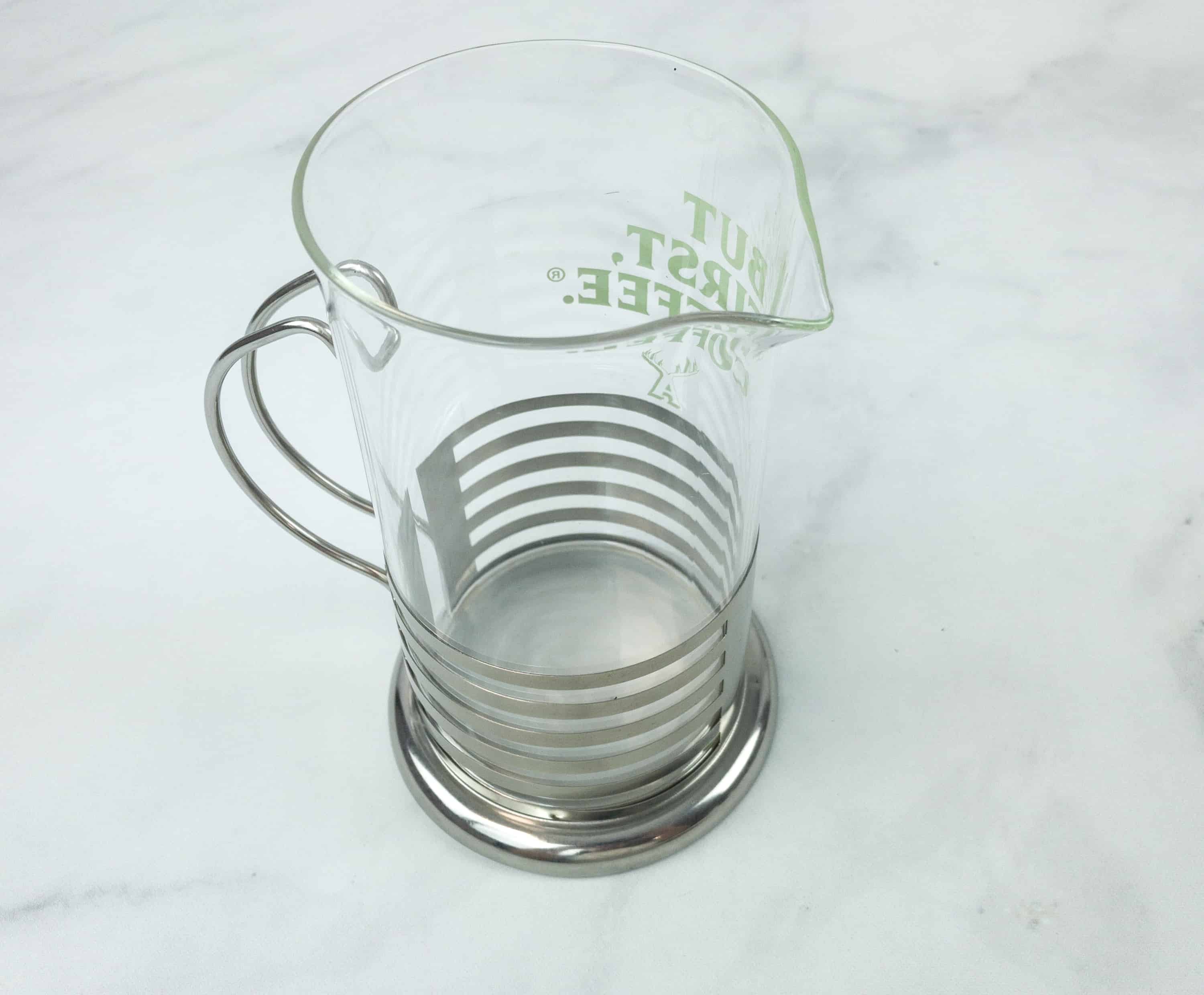 It is made of borosilicate glass with a metal base that connects to a handle.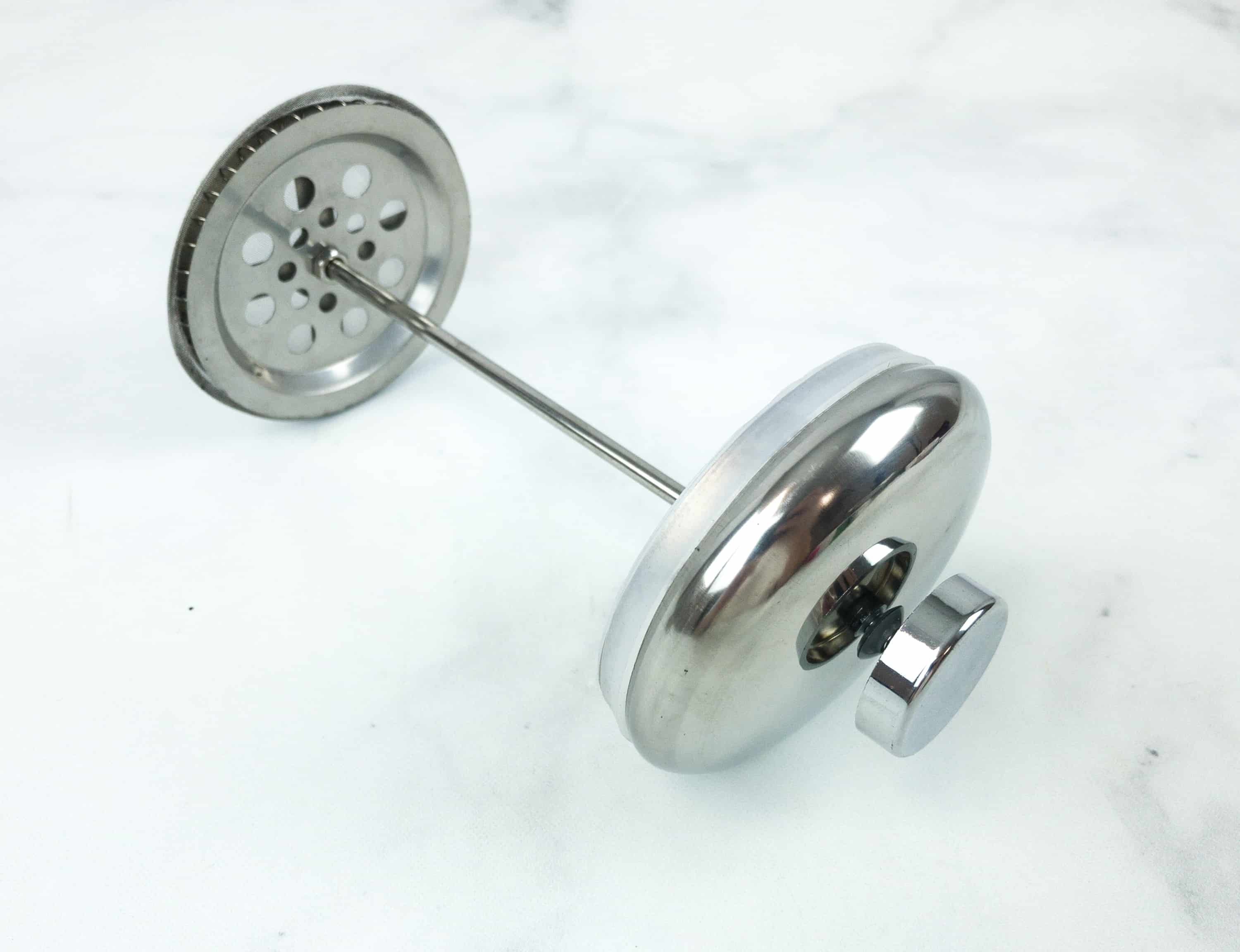 It also comes with a stainless steel frame.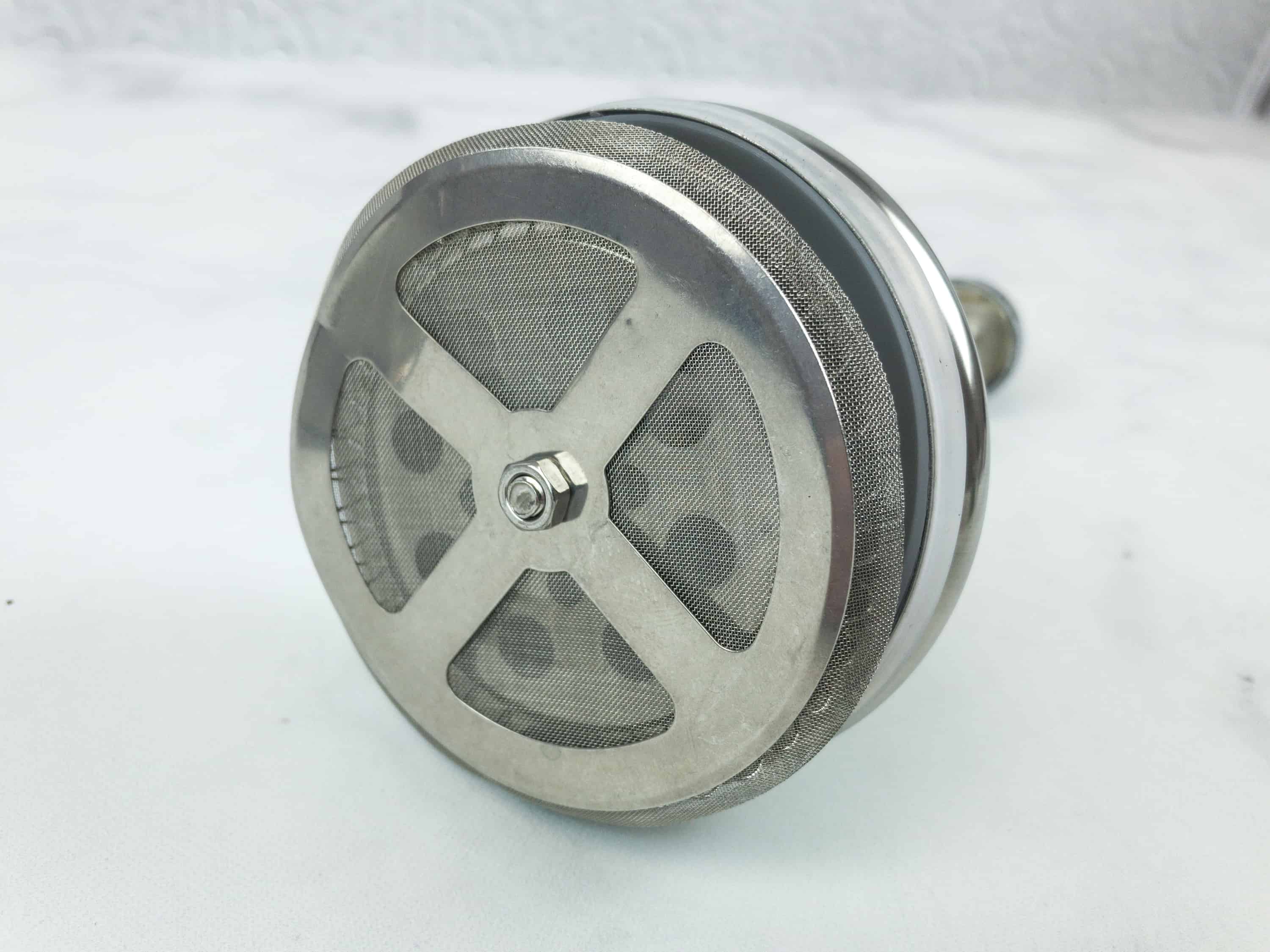 The filter and press are made of stainless steel too. My husband will enjoy this as a backup. For now I've been using it as a handy flower watering device.
Subscribers will get to choose between:
Are you totes excited and brushing to pick your favorite customization? OK, OK we're done with the puns — happy choosing!  Can't decide? Choose another color or item for just an additional $10 each. But hurry, like all good things, it's while supplies last.
Vince Camuto Luck Tote ($128 value)
OR Crown Brush 6 Piece Brush Set ($75 value)
Vince Camuto Luck Tote ($128) It's a beautiful black tote. You can also get the other color which is red desert, or a set of Crown brushes!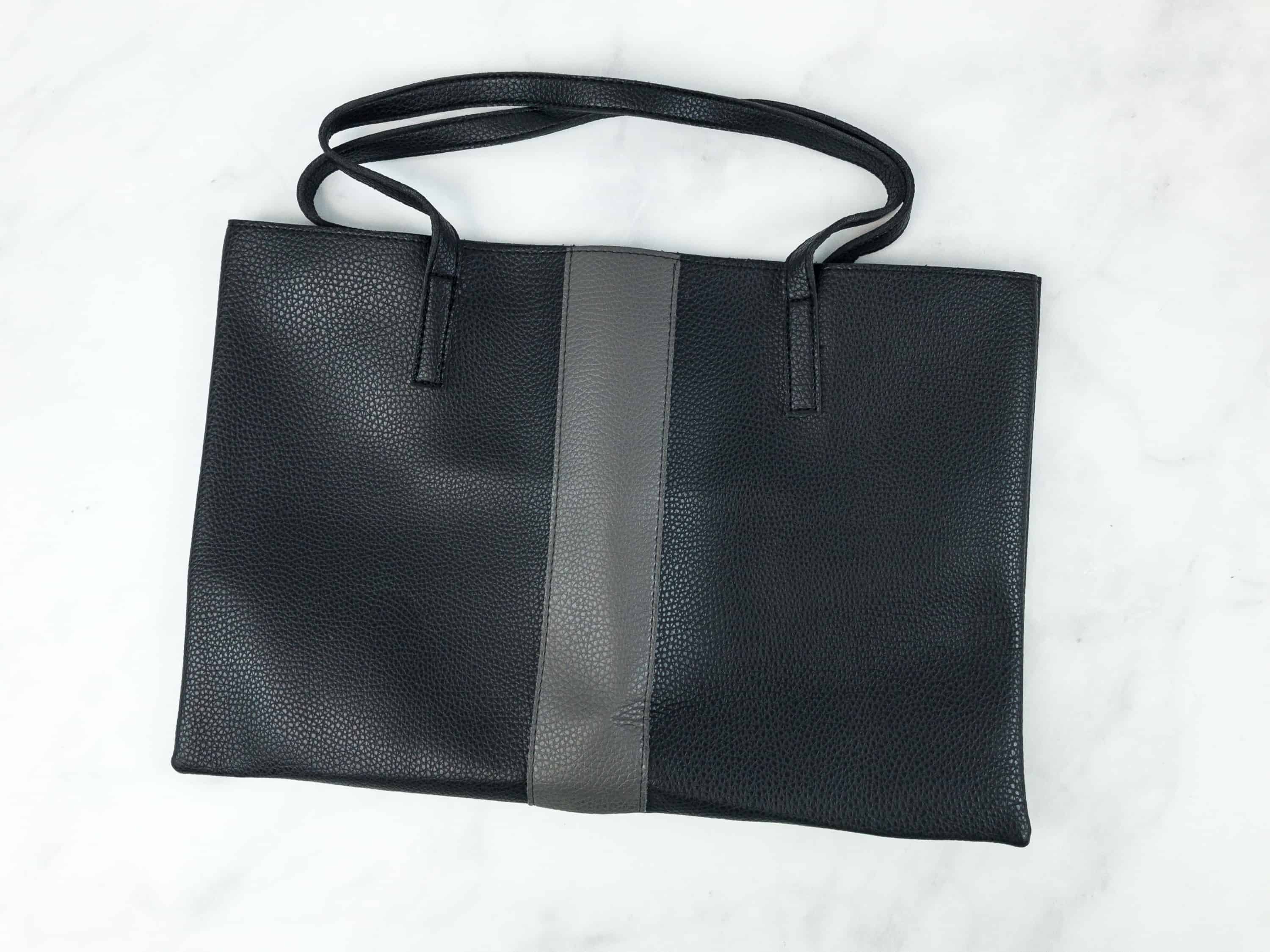 The tote is made of pebbled faux leather and measures 17.5″ x 12″.
It may not look like it but it's sturdy enough for plenty of goodies.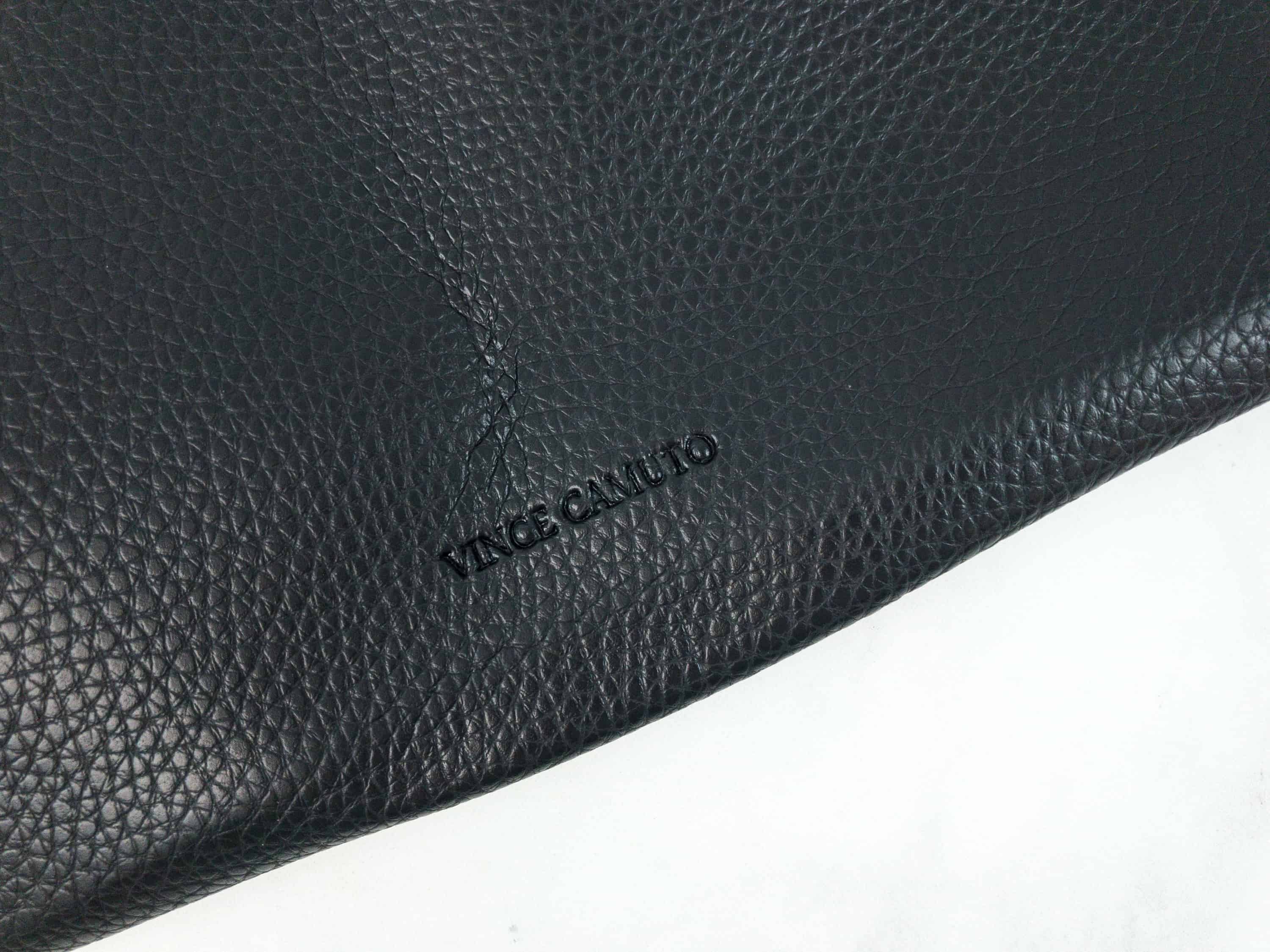 The brand is embossed at the bottom of the tote.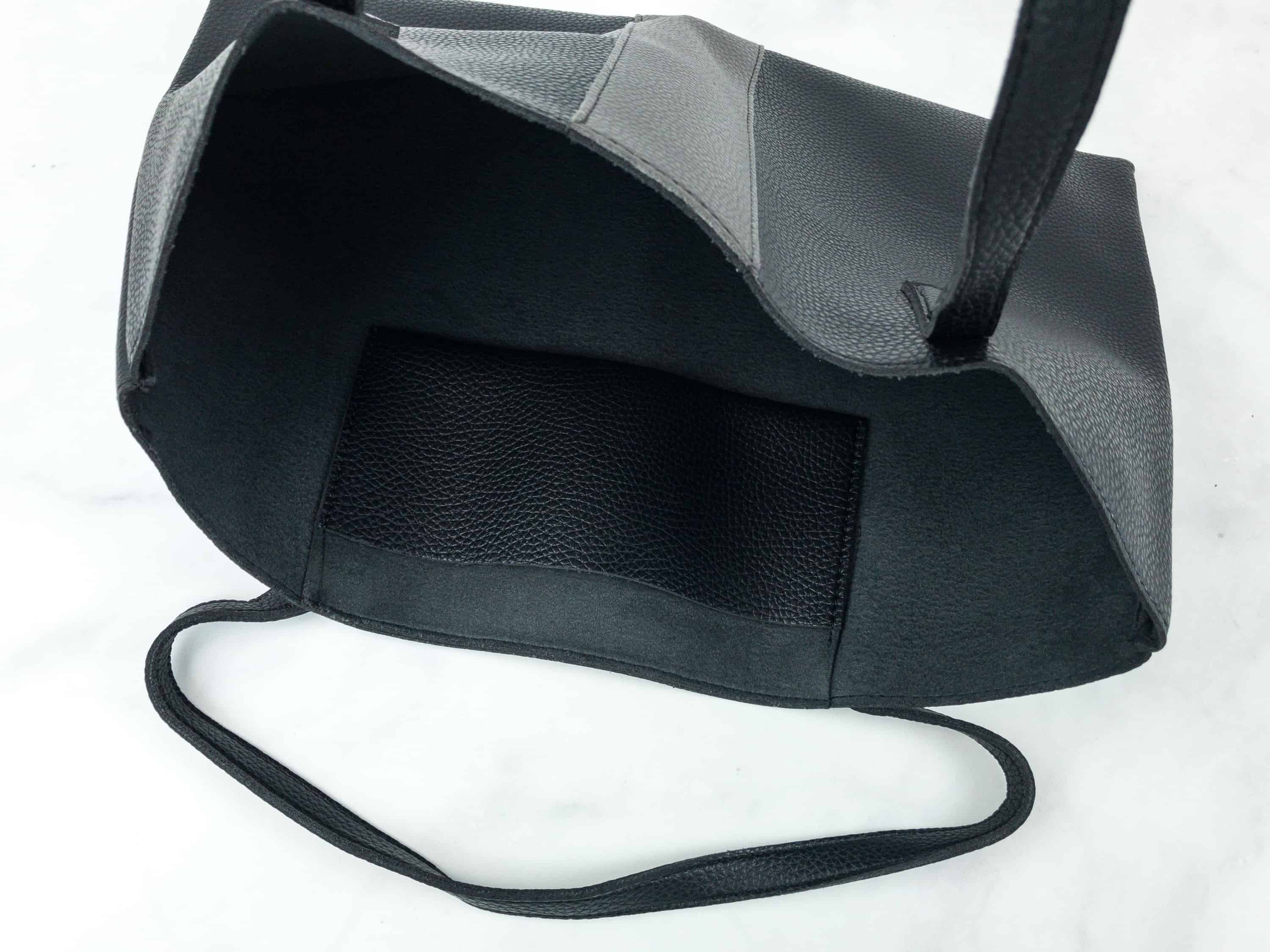 It's really spacious and even comes with an inside pocket for more storage! I wasn't wowed by this spoiler, but I find this personally useful for my oversized laptop. It was a win for me once I had it in hand and realized how useful it is, but it wasn't my favorite hero item from FFF. It's a slim unobtrusive option for either your electronics or paper equivalents, and I think useful for a lot of people, so I'm happy with it.
Everyone Gets – but Select (Annual) Members Choose Variations
Annual Subscribers will get to choose between: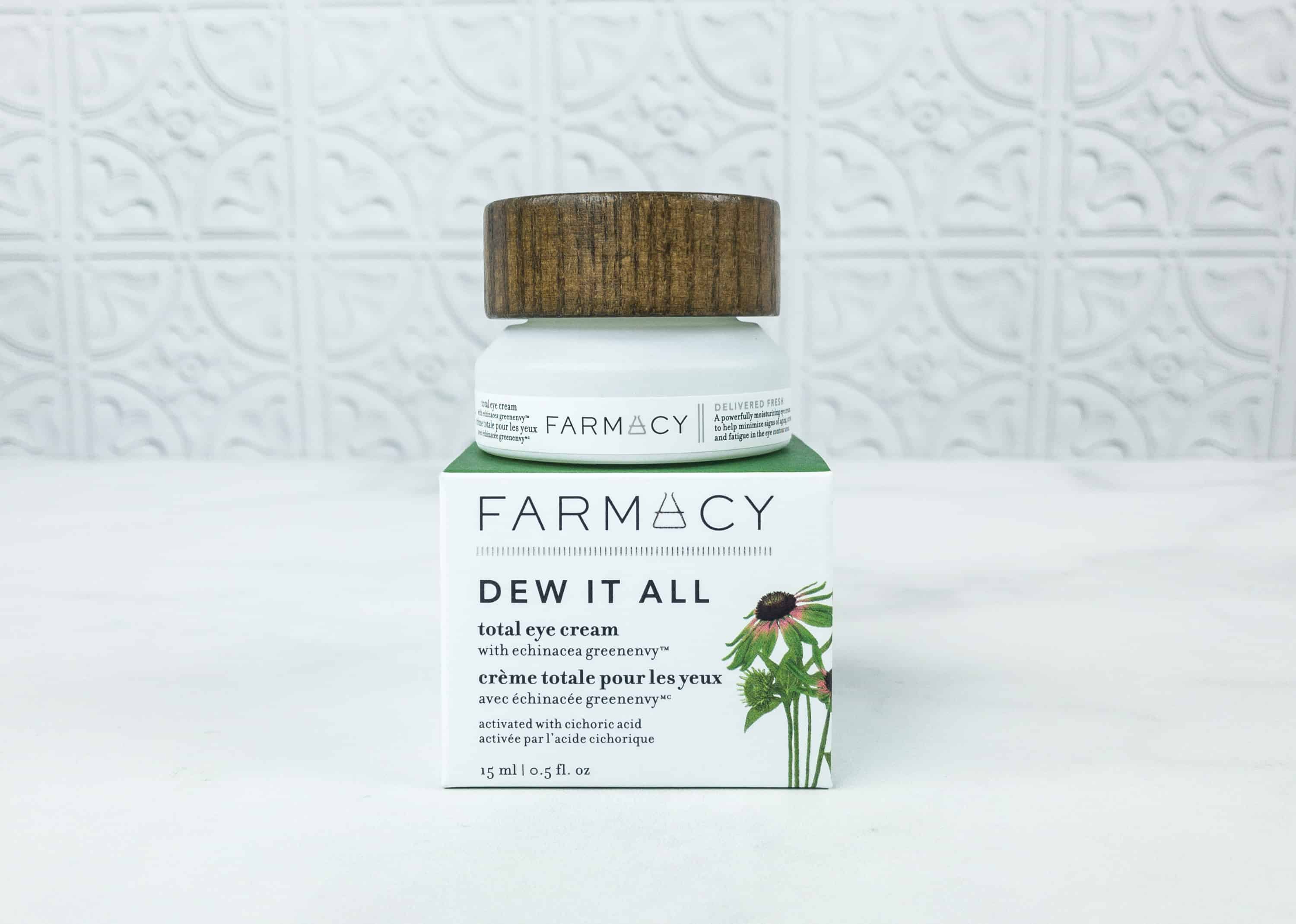 Farmacy Dew It All Total Eye Cream ($38) You can choose from this eye cream, a lipstick duo, or a bath salt. I went with the eye cream and I'm thrilled.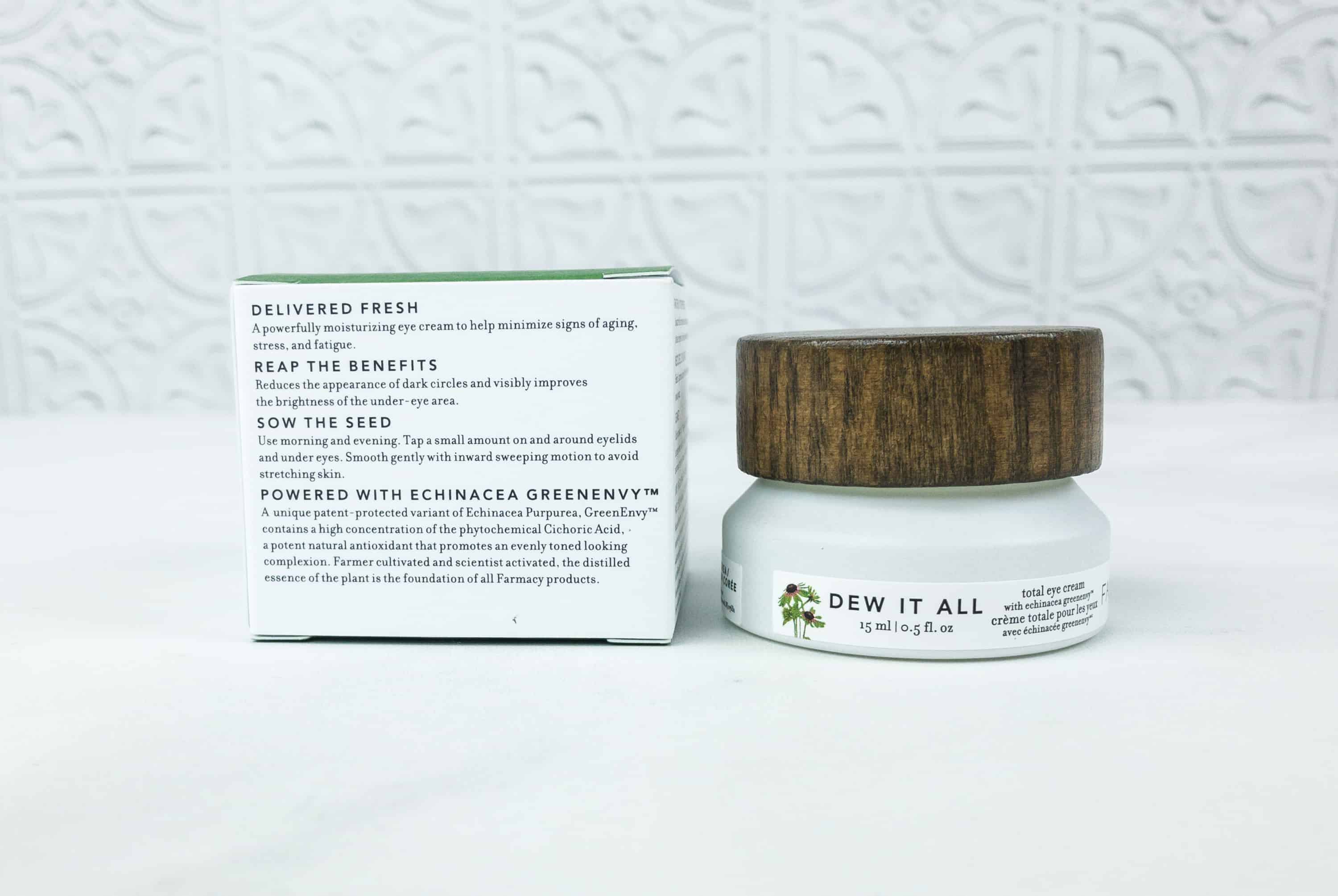 The eye cream contains echinacea greenenvy, activated with cichoric acid. It helps in minimizing signs of stress, fatigue, and aging, as it reduces the appearance of dark circles and improves the appearance of the undereye area.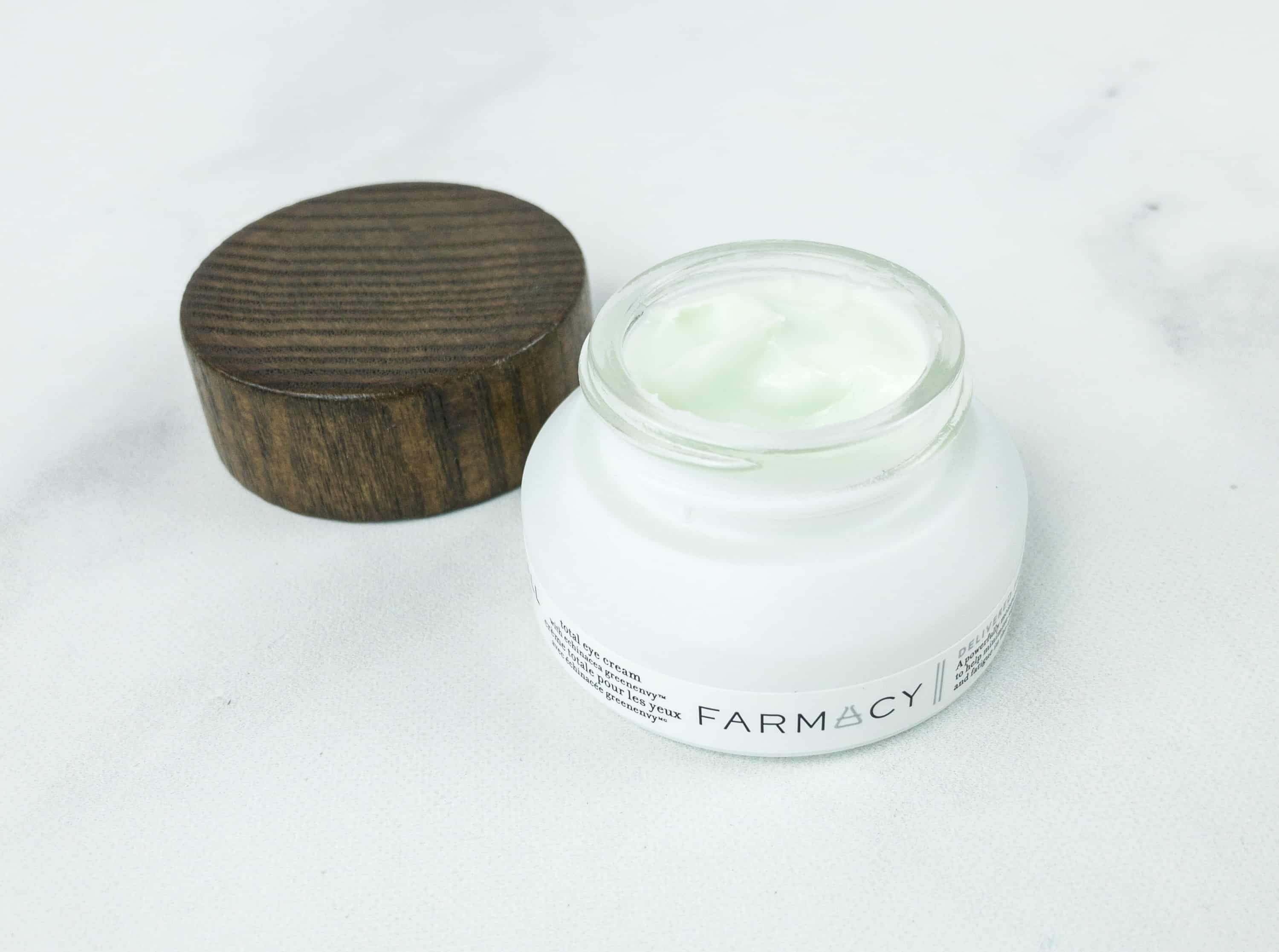 You can use it in the morning or even at evening. Just tap a small amount on and around the eyelids and the undereye, then smooth gently with an inward sweeping motion to avoid stretching skin. The Touch in Sol is pretty too, all the options are fab.
Grown Alchemist Polishing Facial Exfoliant in Pink Grapefruit & Glucomannan Extract ($54.50; $67 on the card) From Grown Alchemist, annual subscribers could choose from the facial exfoliant, a hydra-repair day cream, or hydra-restore cream cleanser. I got this facial exfoliant in pink grapefruit and glucomannan extract, but whatever you received you couldn't go wrong!
It is a gentle exfoliant which gets rid of dry skin and dead skin cells as it detoxes and calms the skin, preparing it for further treatments.
FabFitFun's Fall curation is truly fantastic! The box is full of great quality stuff, and it's so worth the wait. Retail value is at $371.38. I also love the fact that you can customize your box, and you have lots of choices to choose from! I was surprised how much I liked the faux leather tote because it fits even my giant laptop! I am also happy to get the Bluetooth earbuds as they deliver great quality sound, and they fit comfortably too. Everything else is really fab, like the eye cream, shower gel, mask, and everything that was included for my skin care routine! This box always gets me really excited every quarter, and who wouldn't with all those wonderful offerings they have! Even if you missed the selection period you really can't go wrong with any of the variations. It's definitely a quarterly must have box for me!
What do you think of the Fall FabFitFun VIP Box?