Disney Treasures is a bi-monthly official Disney collectible box produced by Funko in partnership with Disney. Disney Treasures features the most memorable Disney movie and parks moments and every box is filled with 100% exclusive Disney collectibles and accessories created by Funko for Disney fans and collectors. It's the Happiest Box on Earth! Disney Treasures is now a one-time-only box for $32.90 + $4.99 shipping, and their new retail partner is Hot Topic! You can also have the box sent to your local Hot Topic for FREE.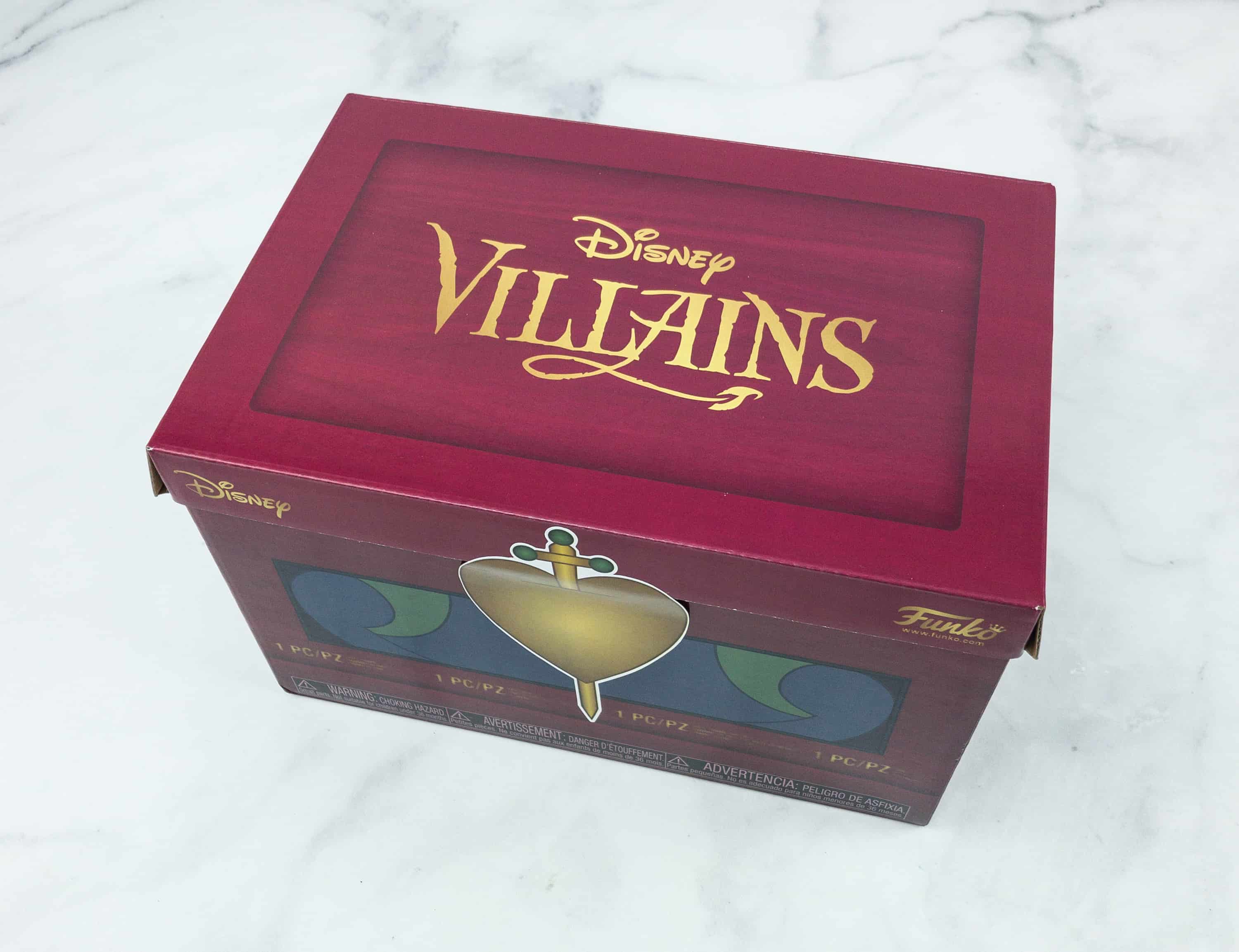 The box is substantially more compact than the previous boxes (but a whole new design for every theme!). It's definitely designed for retail (this box was sold in stores and online).
And because we bought ours online, it arrived in an outer cardboard box for shipping. There's no info card in the box anymore, which is a bummer because it was so beautifully done with information from the Disney archives.
The box chest is full of treasures, that's for sure! This was an adorable upgrade.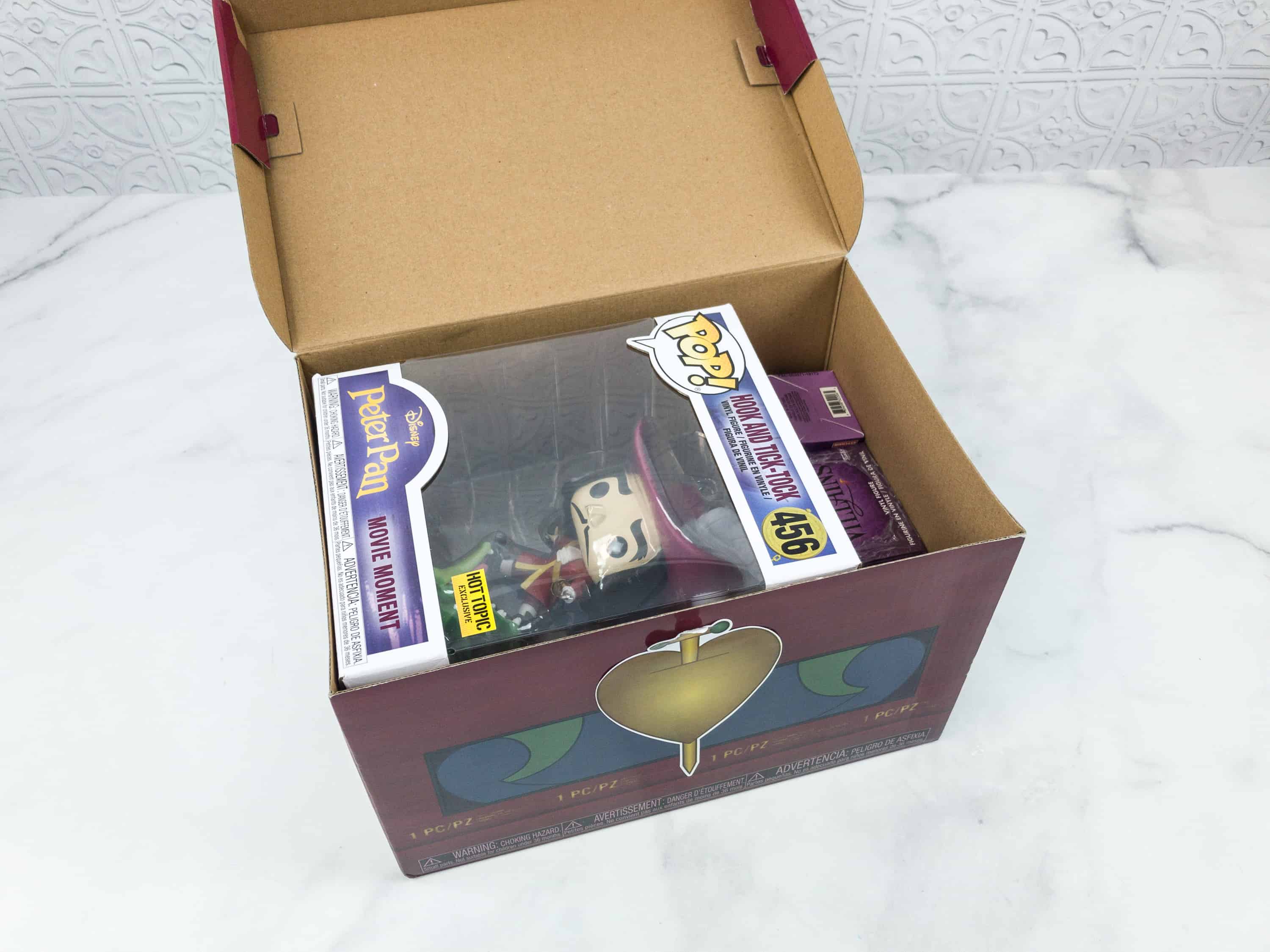 Looks promising!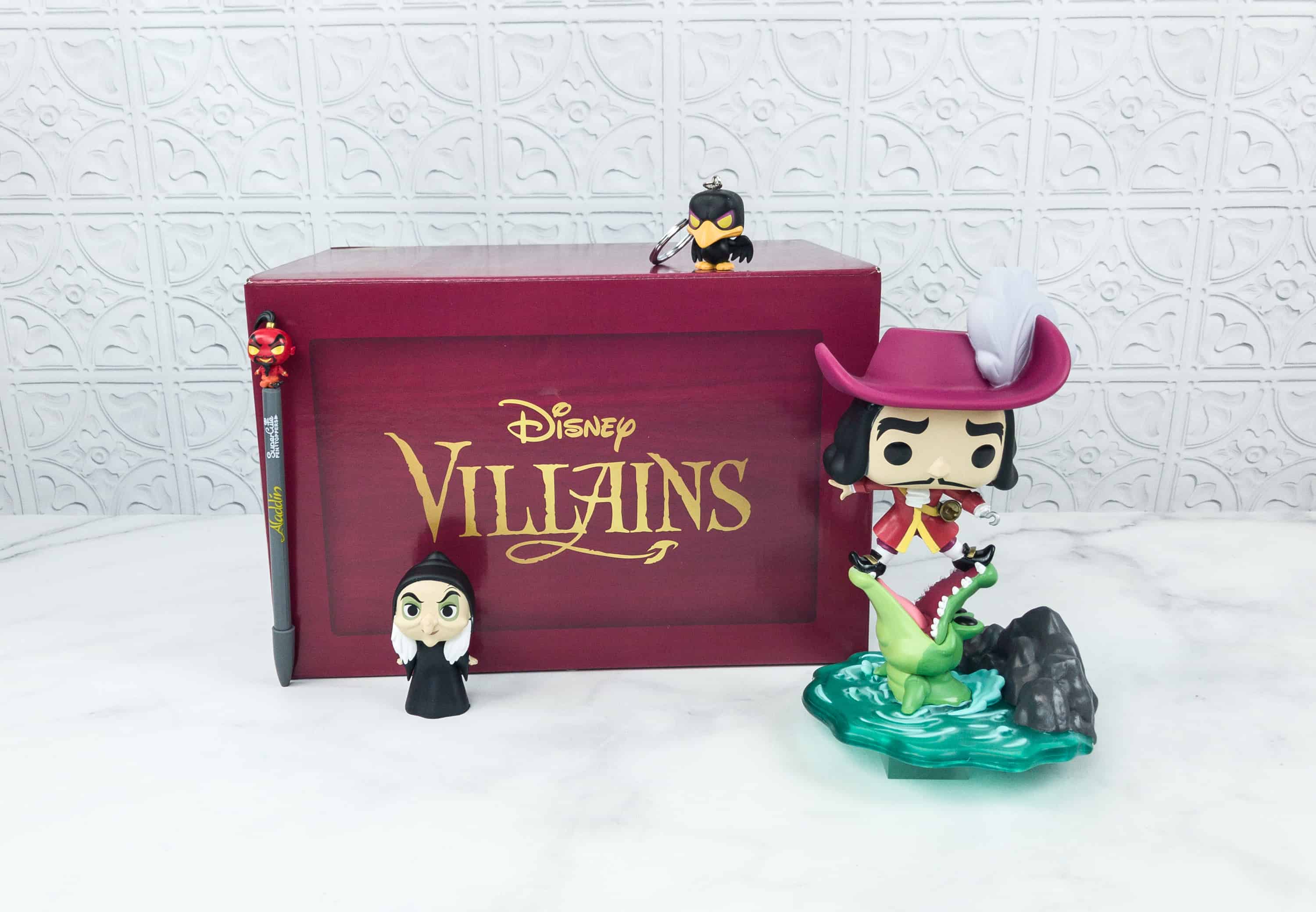 Everything in my box!
Aladdin Jafar Pencil. It's a cute pencil with Jafar the Genie on the top. You won't miss it because the Jafar toy really captures his likeness in genie form.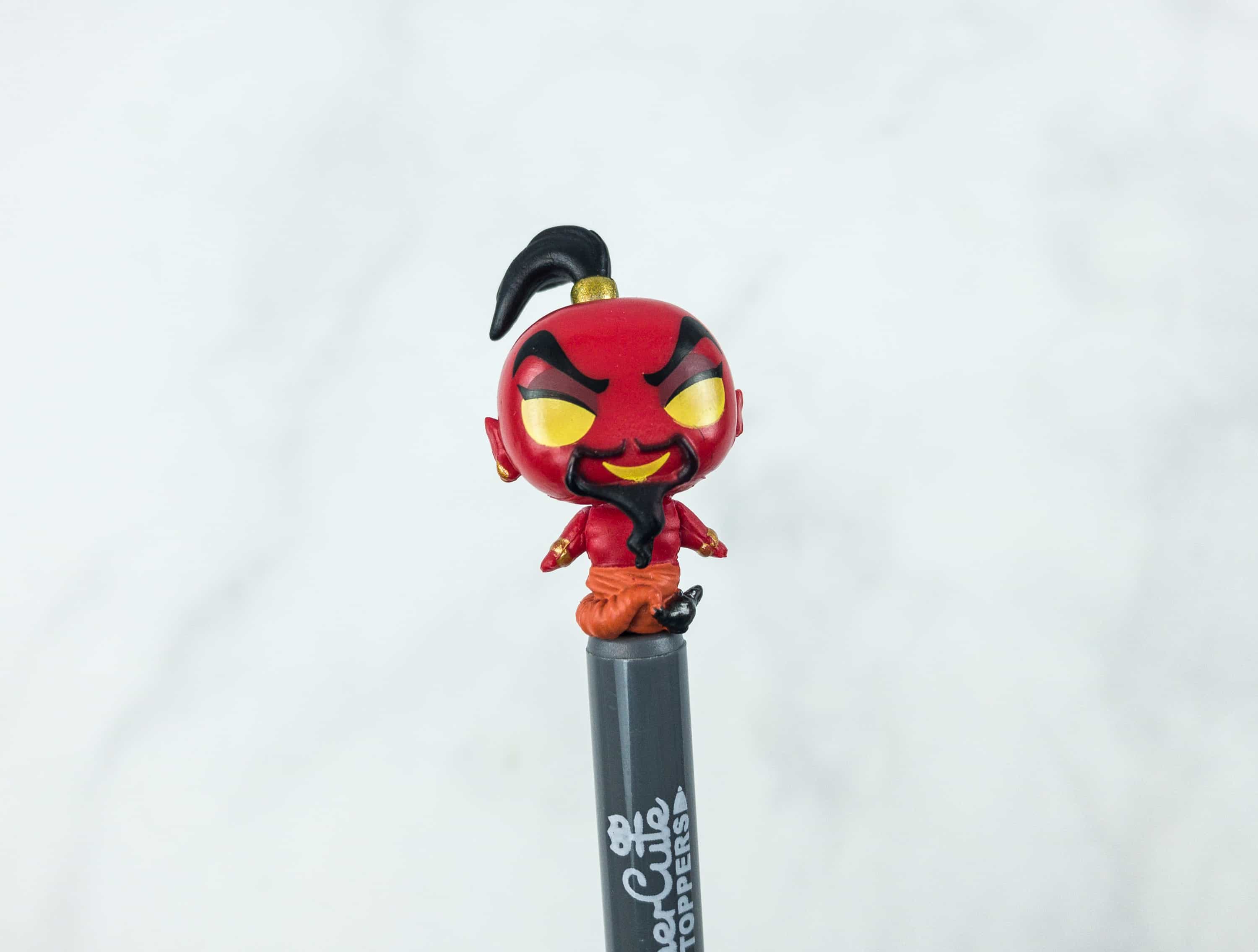 It doesn't matter whether you are looking at it from the front or from behind, this pencil topper looks great! Even the hair is spot on!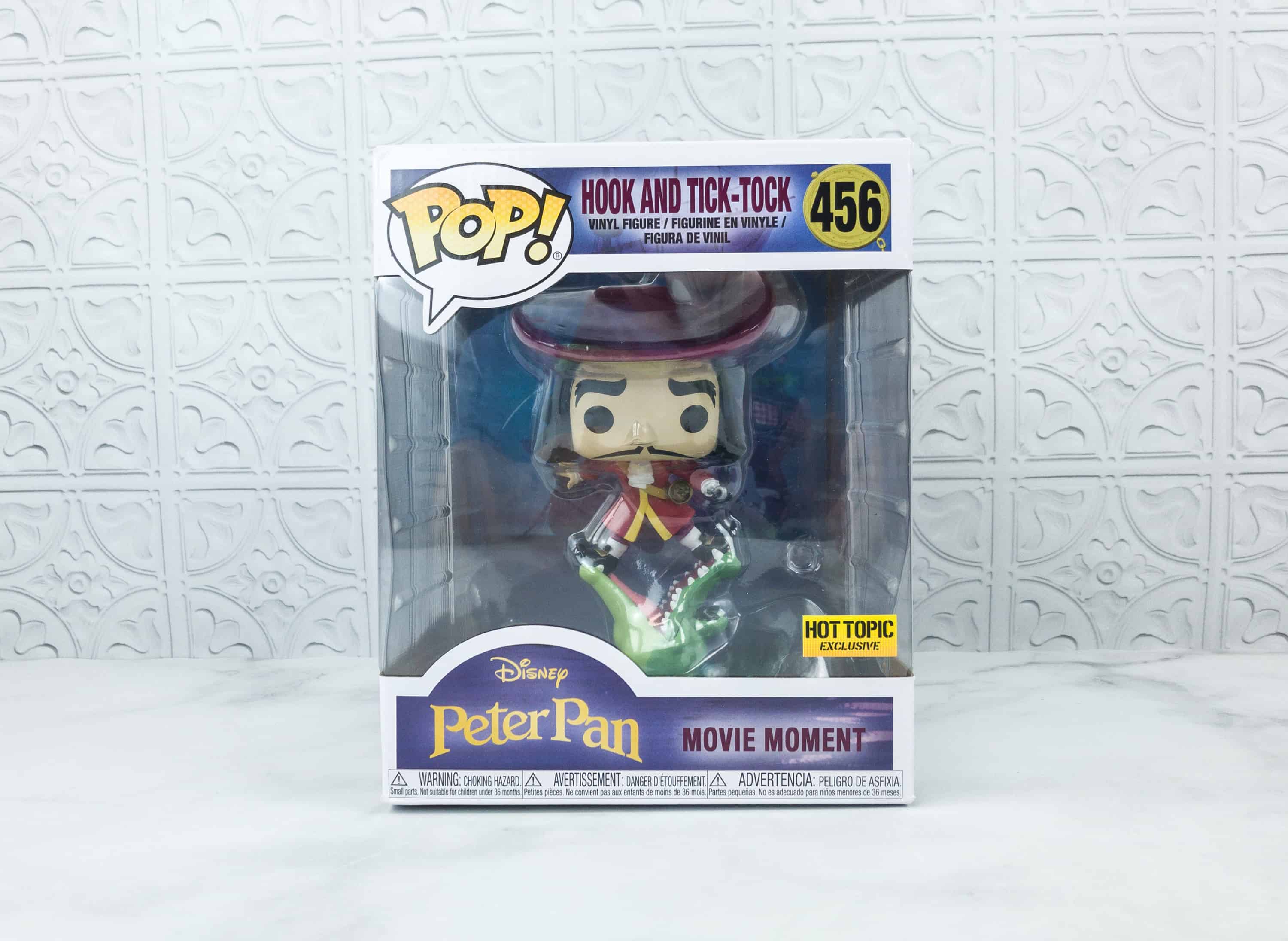 Movie Moments Peter Pan Hook and Tick-Tock. This is a Funko collectible of Peter Pan's nemesis, Hook. The figure also includes his fearsome adversary, Tick-Tock. Funko did a good job on this one!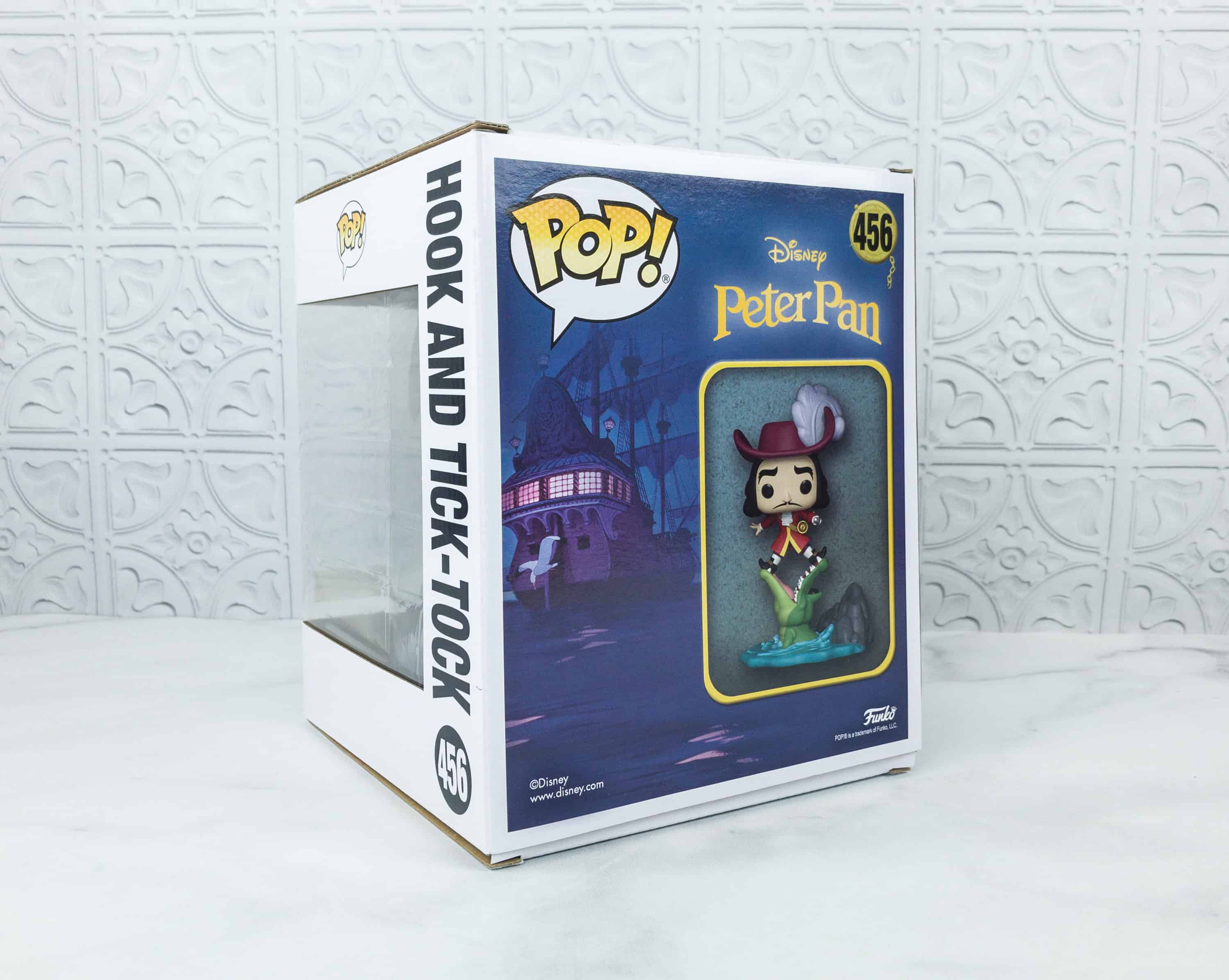 Even the box is sturdy. At the back is a photo of the actual figure you're getting. Well, Hook doesn't seem too happy in his predicament as is evidenced by his face!
Isn't this adorable? This design captured Hook's desperate attempt to not be eaten by Tick-Tock.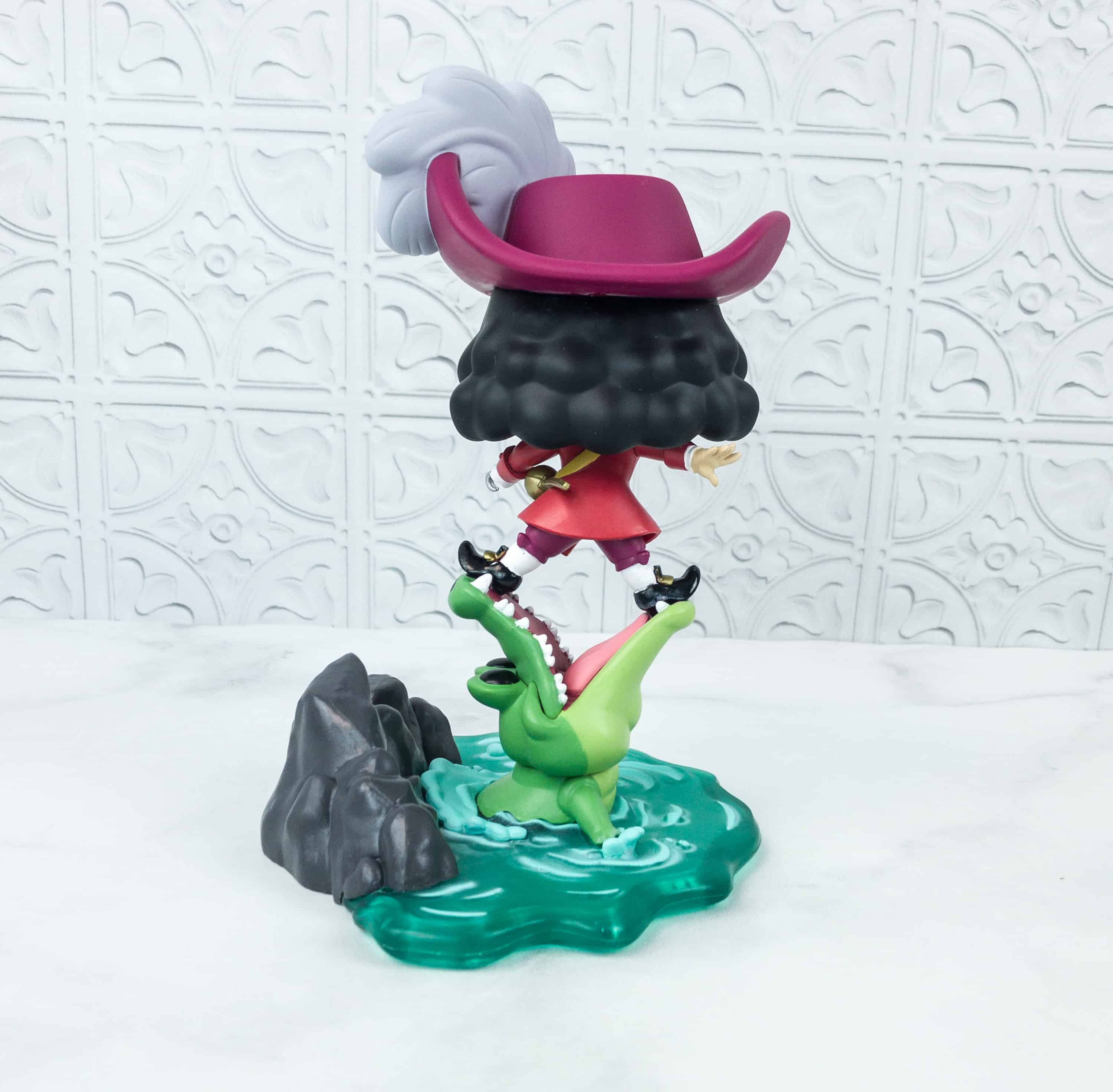 If you've seen the cartoons, you'll immediately know where this iconic shot was taken from. Funko executed it perfectly!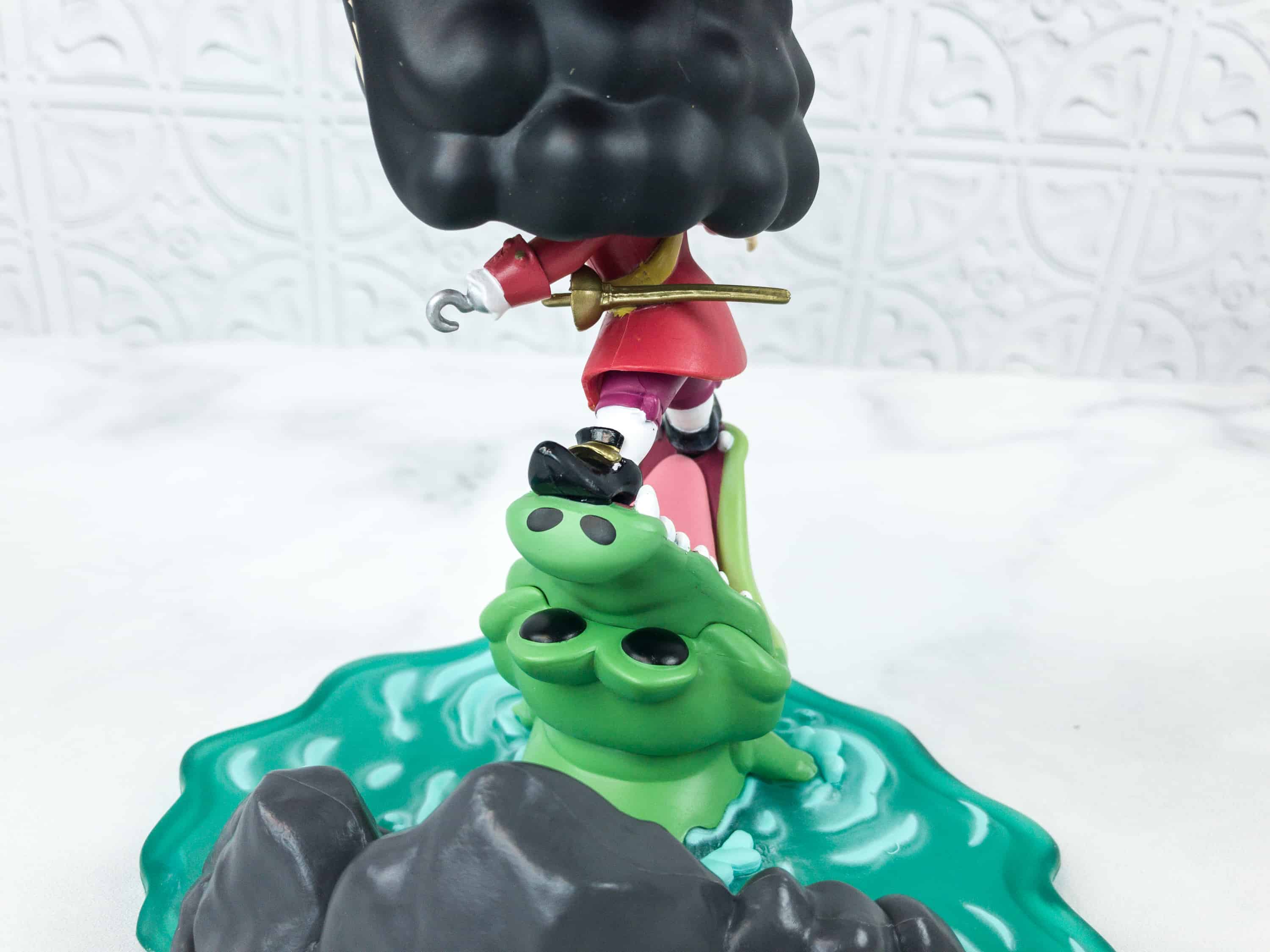 Tick-Tock seems to be having a good time trying to fit in Hook in his gaping mouth. The water and rocks made this whole scene more realistic.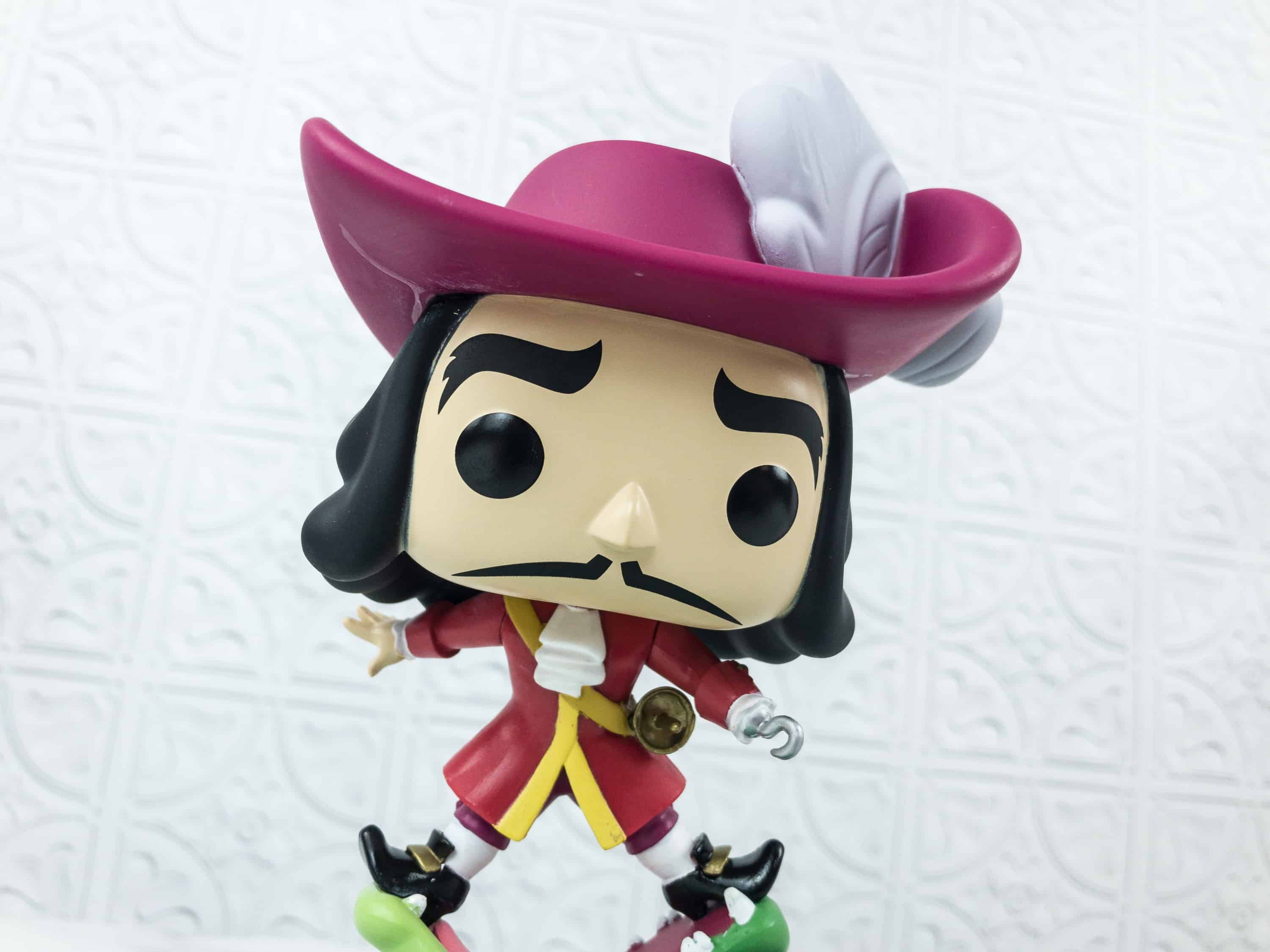 I am impressed that Funko has captured Captain Hook's essence from his hat, to his mustache, to his clothing, all the way to his boots. He is going to have a hard time balancing on Tick-Tock's mouth for sure!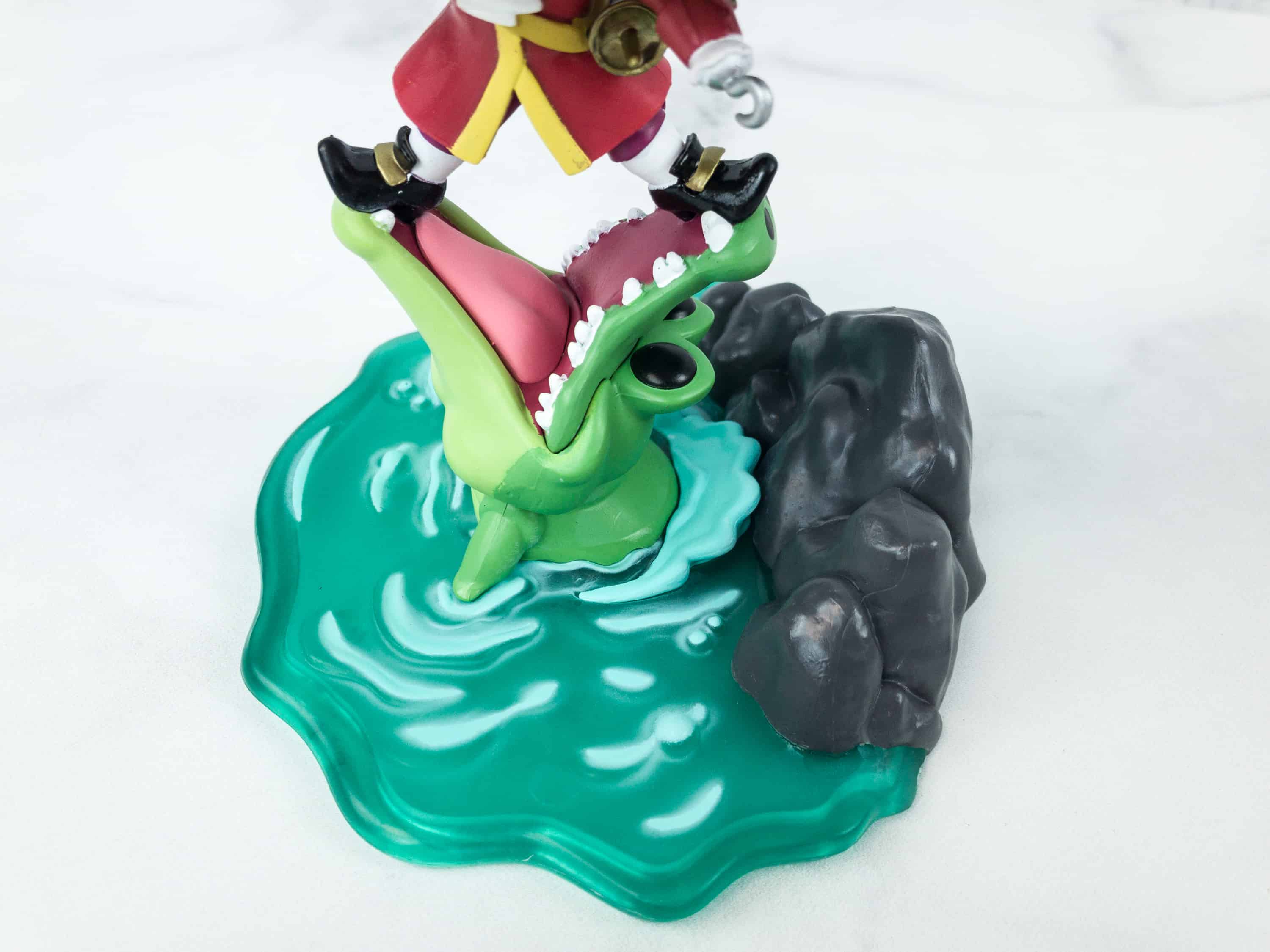 This crocodile can't wait to devour Captain Hook whole! It's so realistic!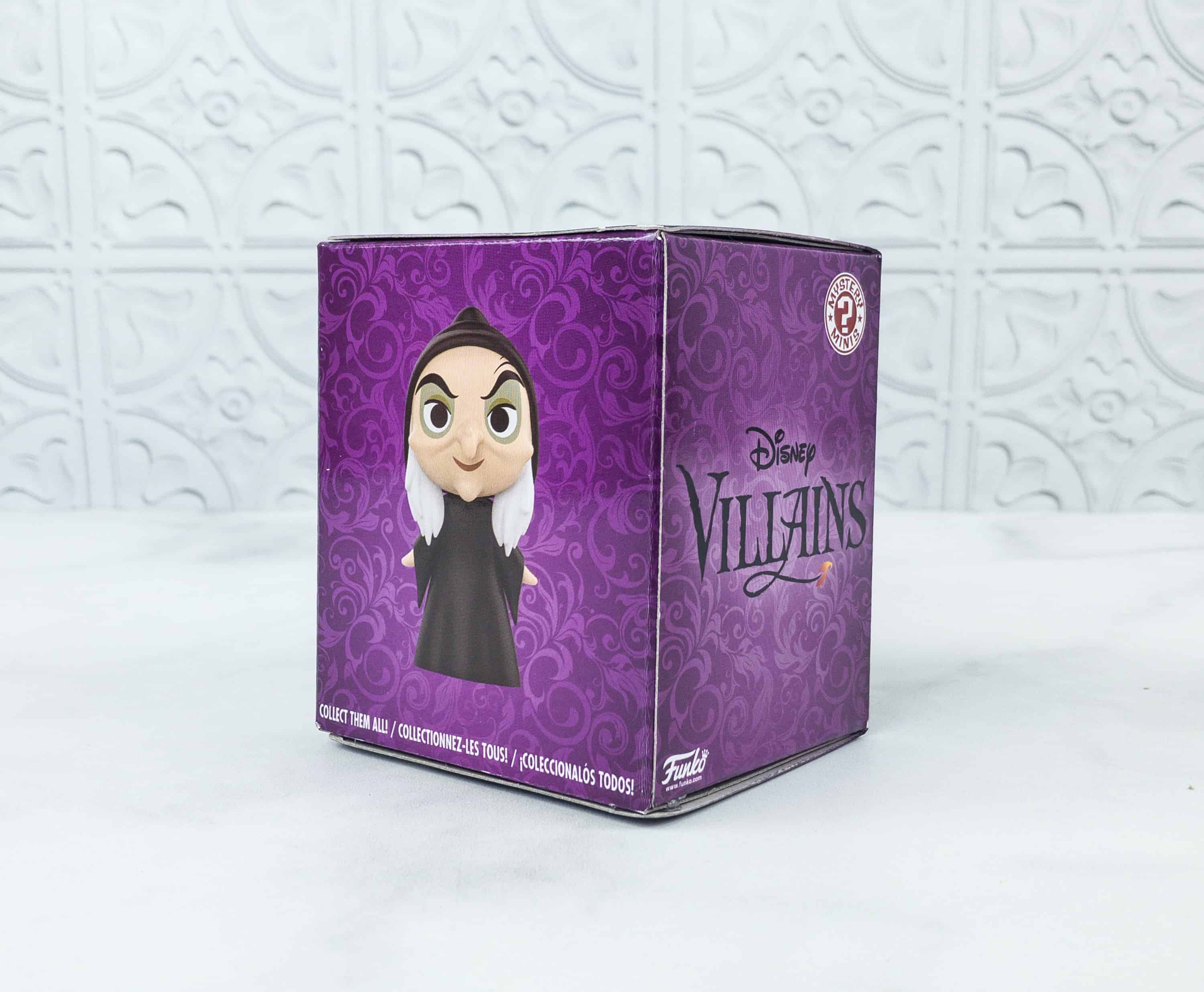 Mystery Minis Snow White Evil Queen as Witch. The second figure for this month is a mini figure of the Evil Queen from Snow White!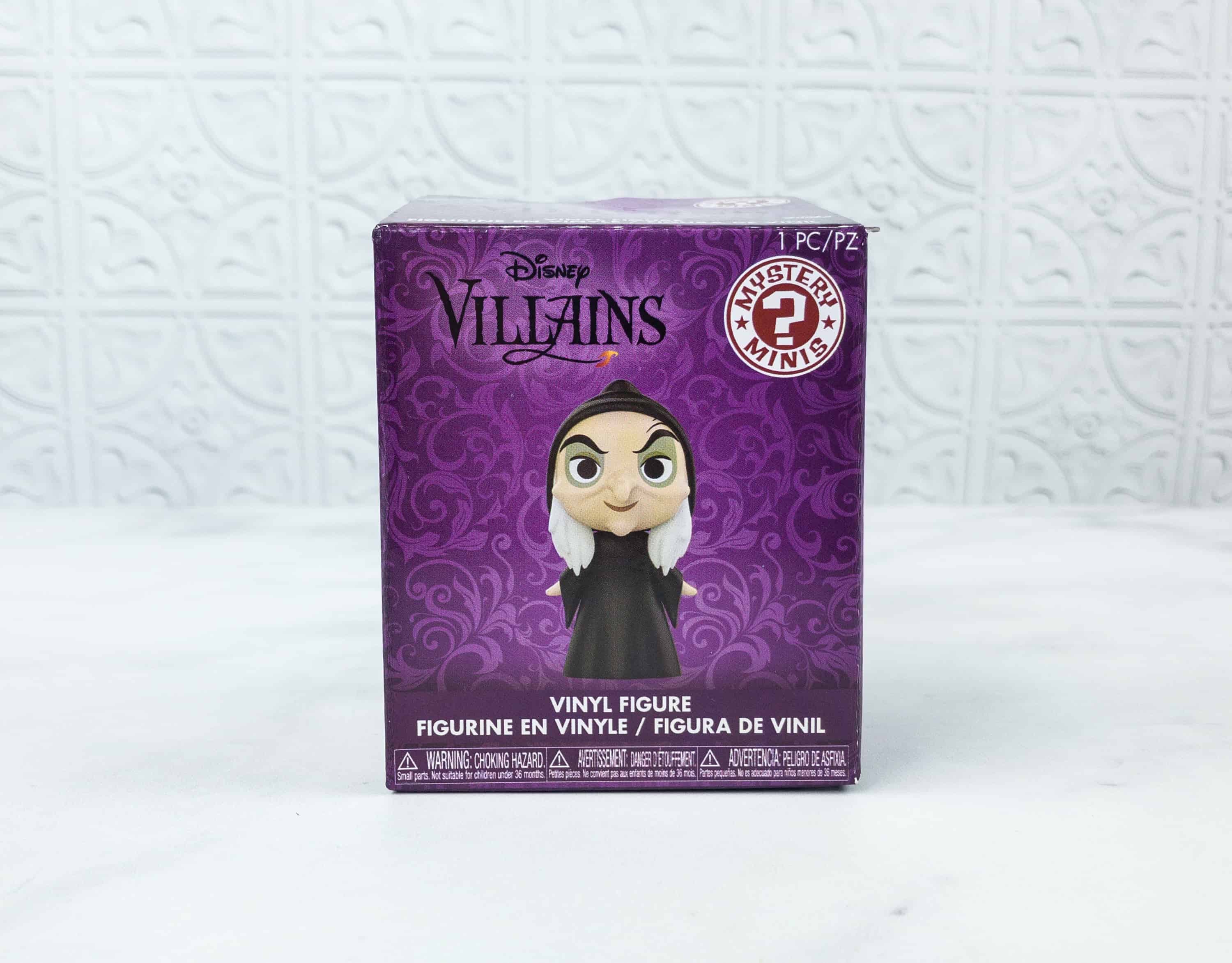 The box features a photo of the actual vinyl figure.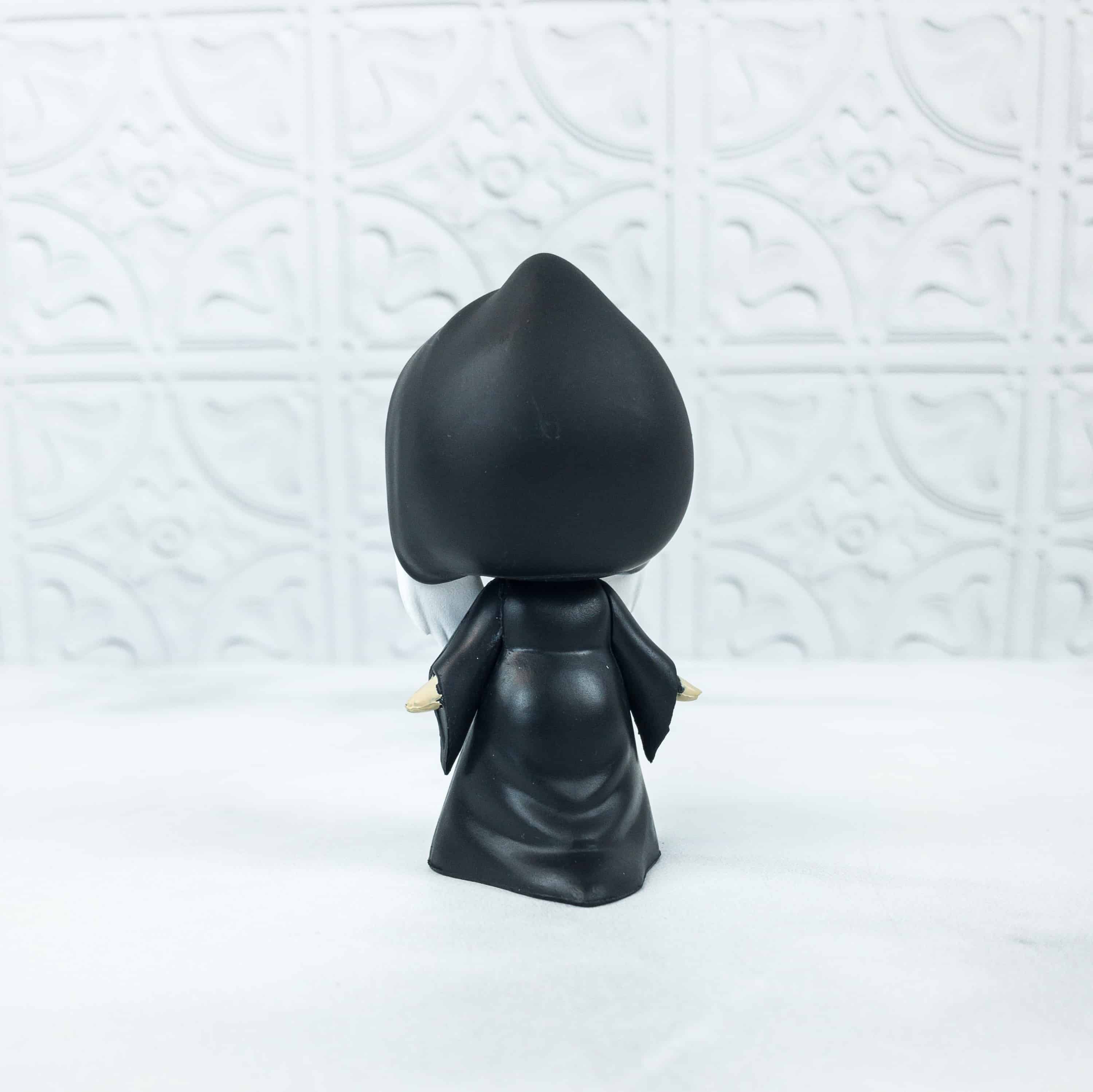 This version of the Evil Queen is represented well. Even from the back, you can see how the robes draped around the witch.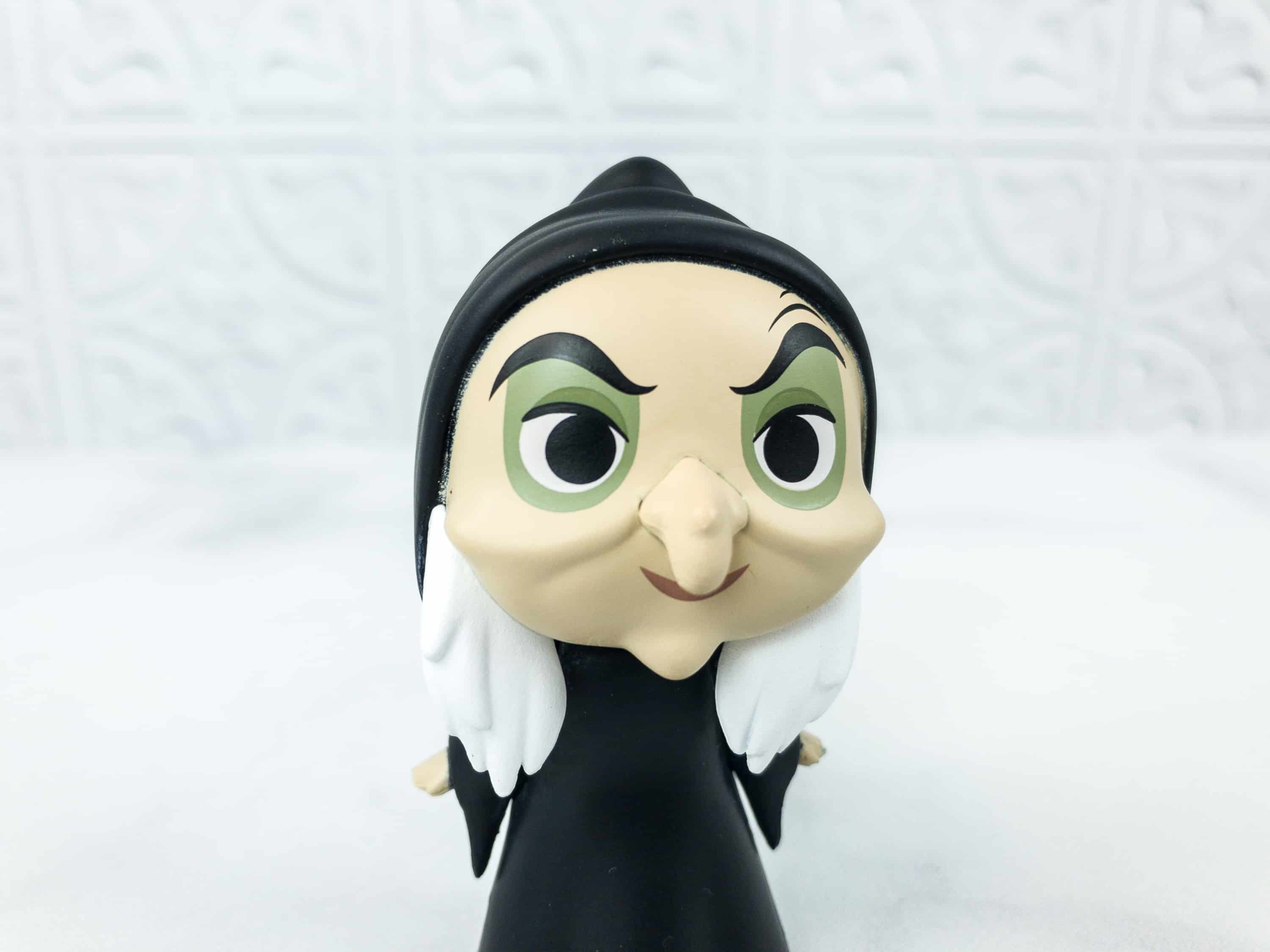 Her face looks like she is up to something, don't you think? Oh, wait! She is up to something! I wonder if she already gave Snow White that shiny apple.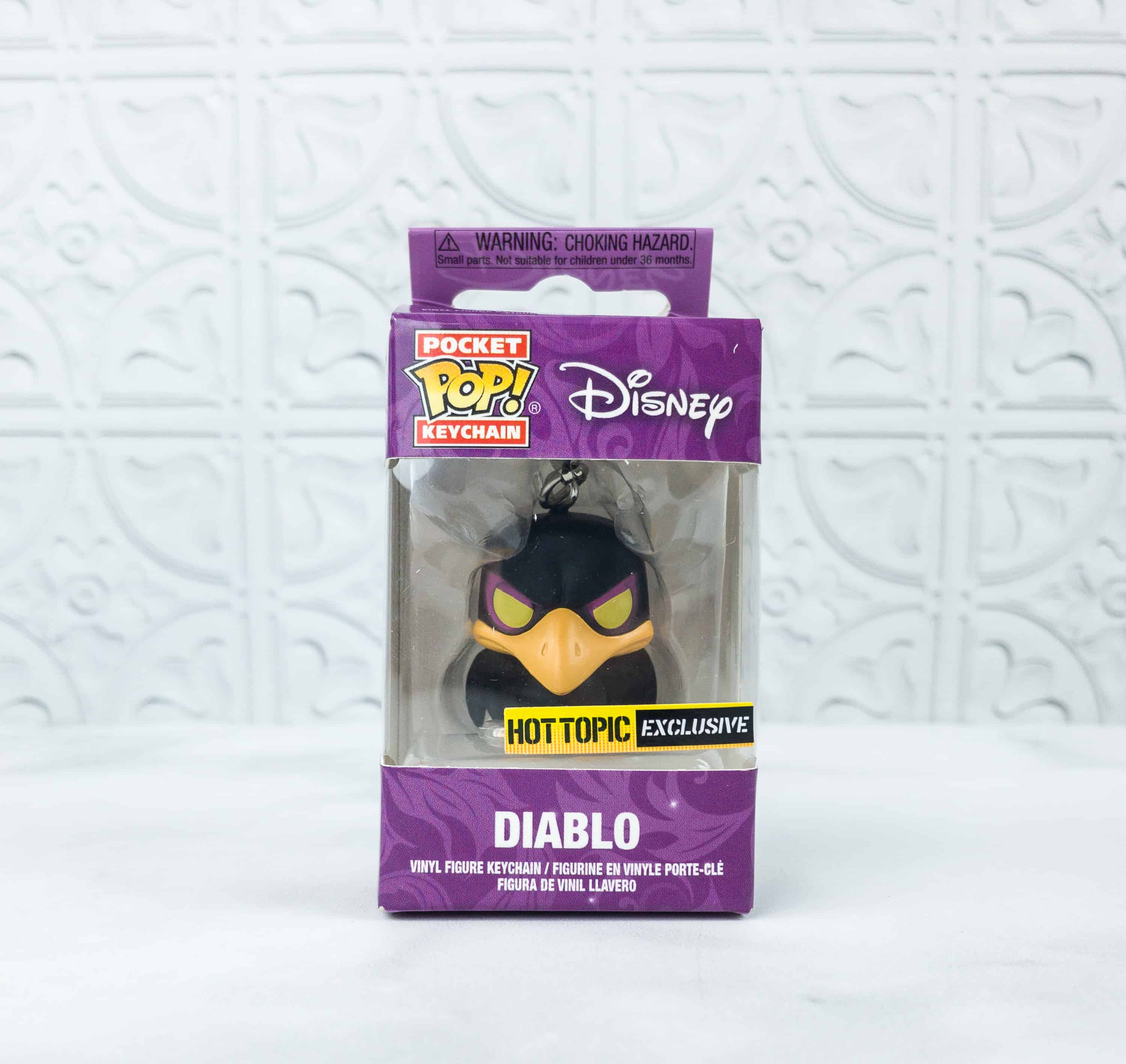 Pocket Pop! Keychain Sleeping Beauty Diablo. Lastly, we got a keychain featuring Diablo, Maleficent's pet raven.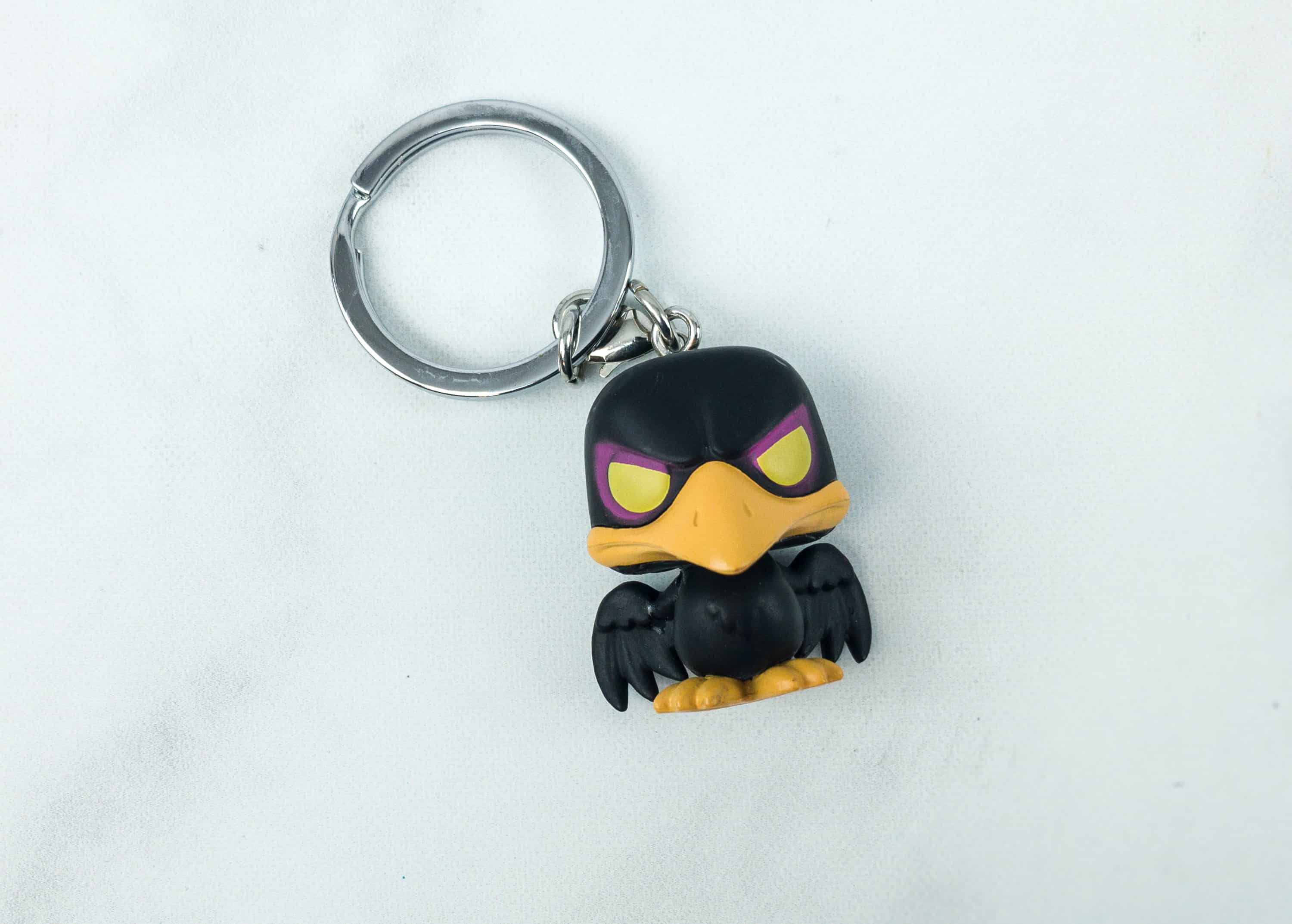 The details are great, from the daunting face down to the jet-black feathers.
It's easy to attach to a bag, a purse, or even your luggage!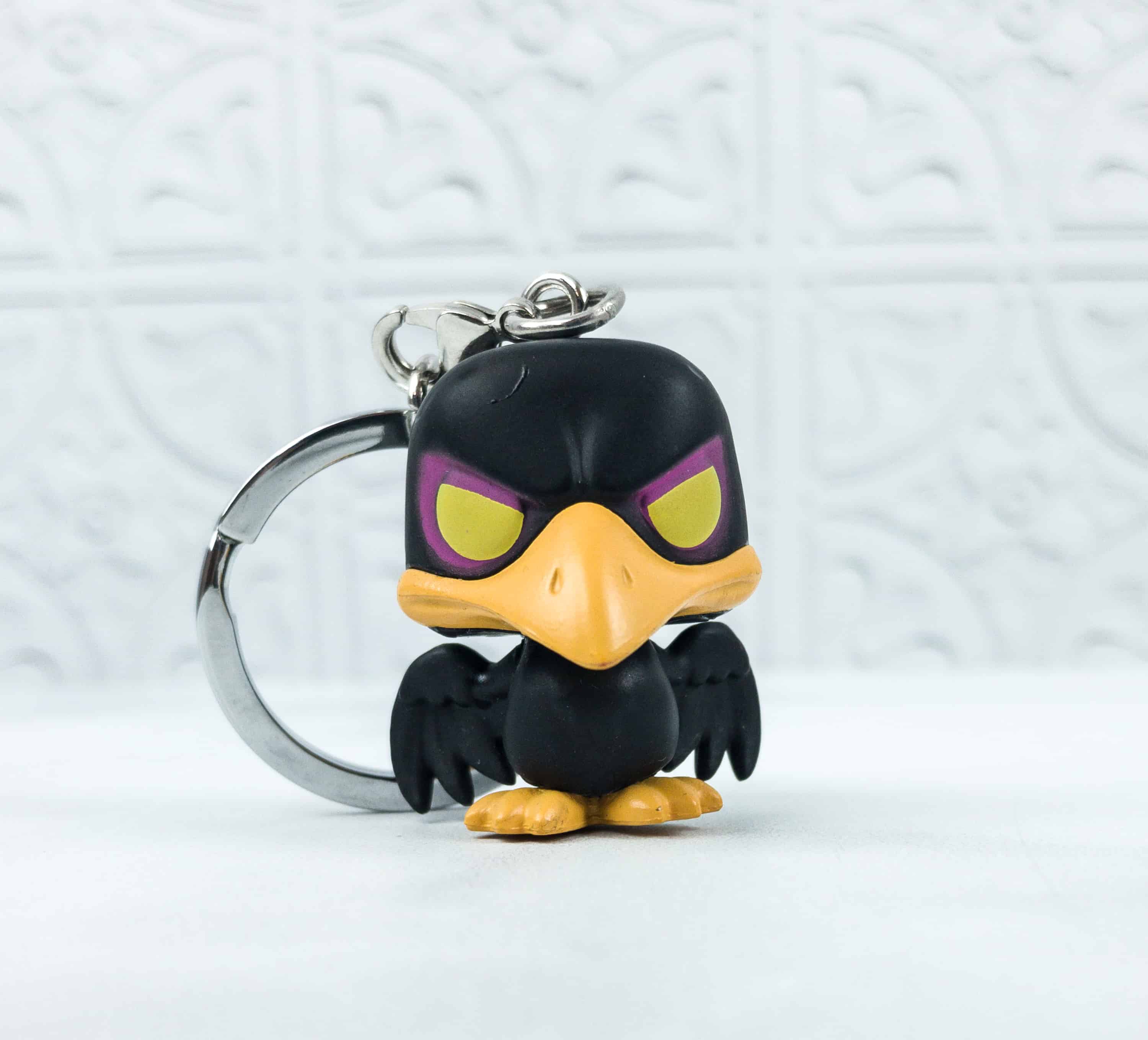 This sinister looking bird is really well made!
Disney Treasures gave me several unique items that are focused on the villains. You can say what you like about the villains but I think they are represented well here. I love Captain Hook, Tick-Tock, and Diablo too! Overall, I am happy with my Disney loot for this month but hoping that Hot Topic doesn't get into a rut with the assortment!
The other thing that's not clear yet is the timing! This box was launched about 6 weeks after the previous (as far as the official street date went) but they did make it available for online preorders in advance. They don't attach a month to it, so it's unclear whether or not we'll get a September or October box next!
What did you think of this month's Disney Treasures box?