DegustaBox is a monthly subscription box that brings your favorite food and snacks to your doorstep. The subscription costs $19.99 per month in the US and you'll get a box filled with 10-15 products and goodies!
DEAL: For a limited time get your first box for $7 off – just $12.99! Use code HELLOSUBSCRIPTION7. You'll also get free shipping and a free bonus gift!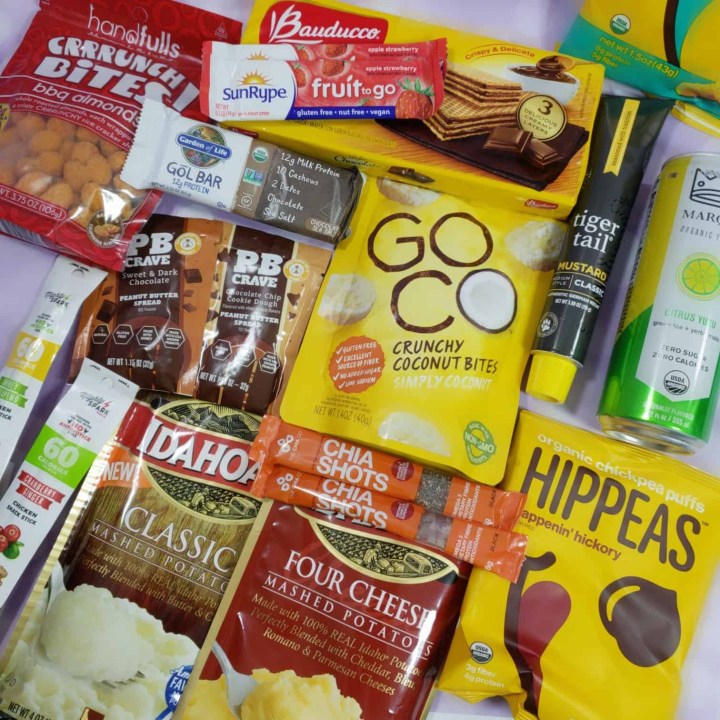 Everything in my September box!
My box was packed full again this month. DegustaBox does a great job of wrapping the glass jars in bubble wrap and keeping things from getting broken and there are so many full-size items in the box everything is all packed in and good for shipping.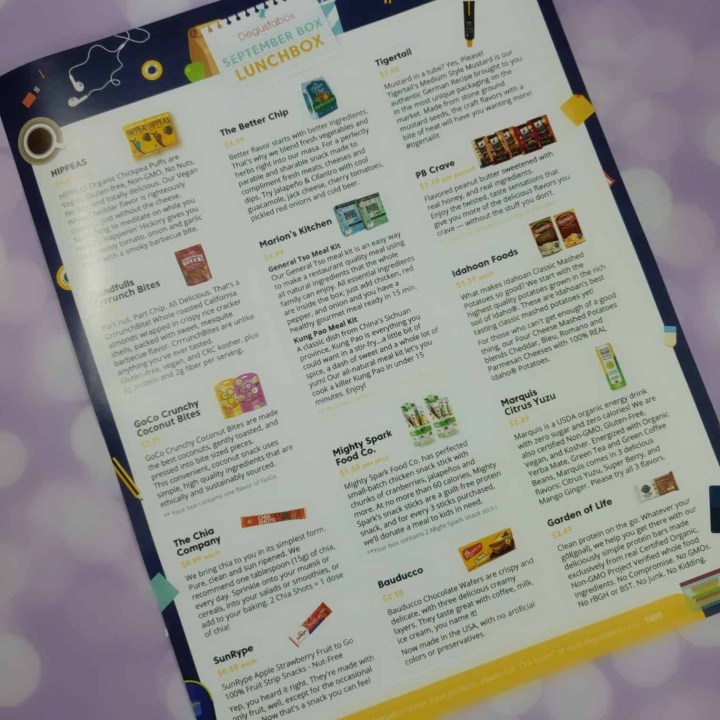 The information sheets are always great and full of information on the included items.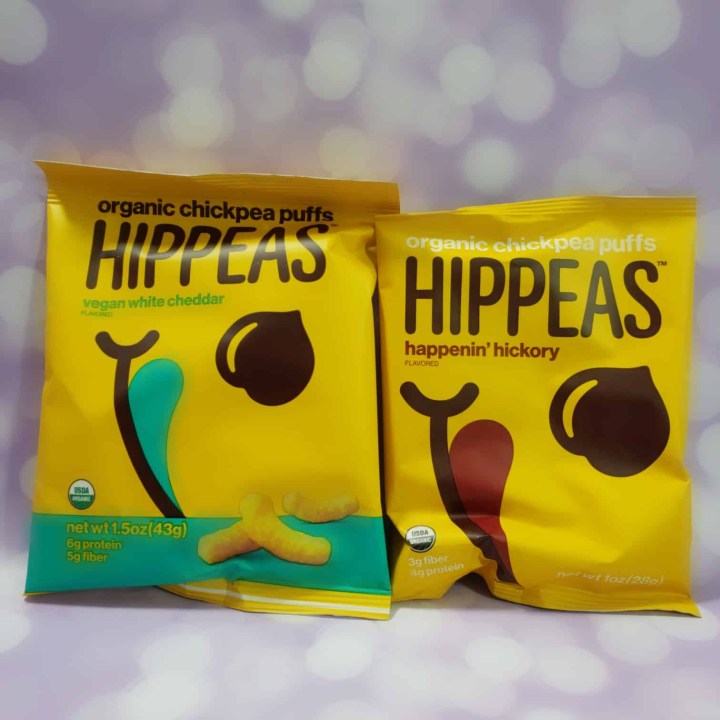 Hippeas – I'm already a fan of Hippeas so we are very happy to get these in our box. They are an organic chickpea, vegan, gluten-free, non-GMO, no nuts, no soy snack. They remind me of flavored Cheetos and since I'm a Cheetos fan having a healthier version is perfection.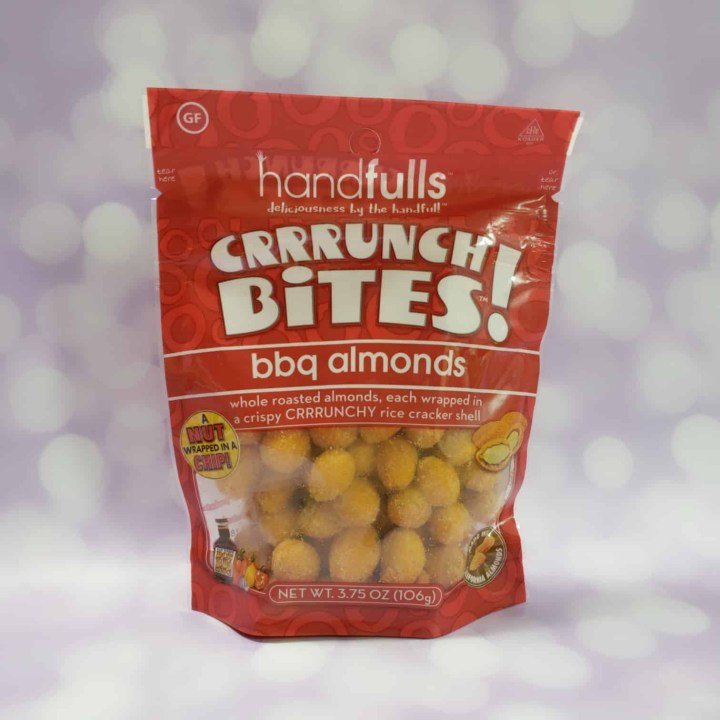 Handfuls Crrrunch Bites – A part nit and part chip in every bite. These gluten-free, vegan, CRC kosher snacks offer 3g protein and 2 g fiber per serving. They are whole roasted California almonds wrapped in crispy rice cracker shells, packed with sweet, mesquite BBQ flavor. You can really eat these by the handful!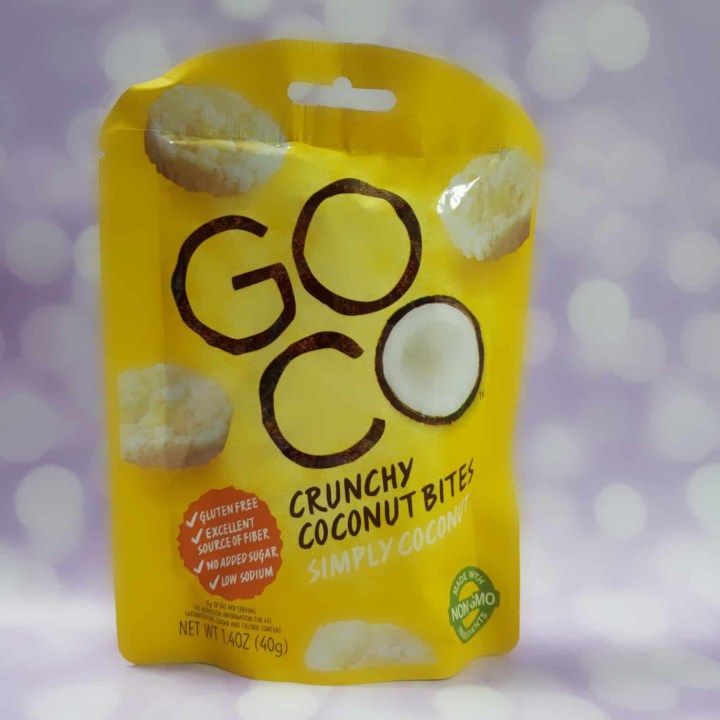 GoCo Crunchy Coconut Bites – A quick and easy snack to take on the go. The GoCos are made with the best coconuts, gently toasted and pressed into bite-size pieces.
Chia Shots – The Chia Company recommends one tablespoon of chia every day. You can sprinkle these into your cereal, onto a salad, into a smoothie or add to your baking. These are an easy way to get your chia on the go.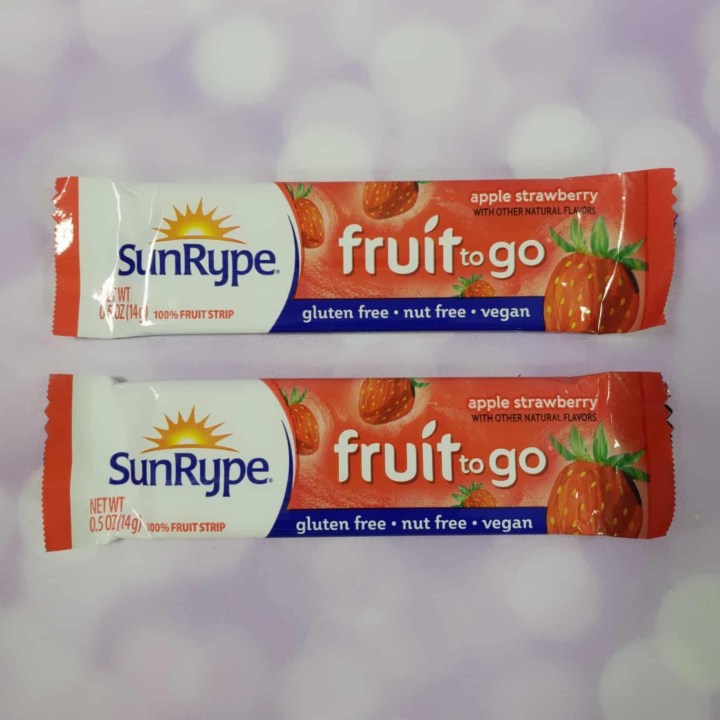 SunRype fruit to go – Fruit snacks are basically a food group in our house. These are a healthier version made with just fruit and an occasional veggie.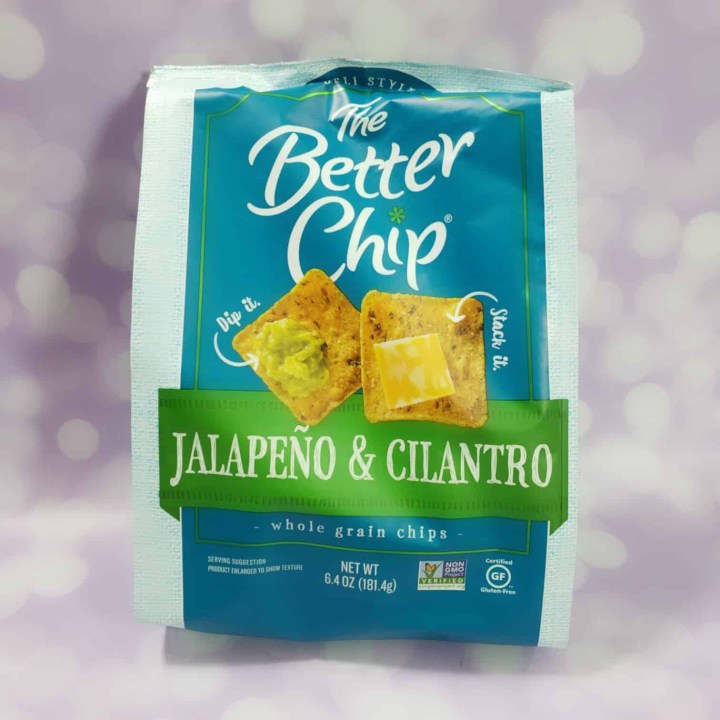 The Better Chip – These are delicious. I dipped them in some queso and salsa during the hurricane and WOW they are going to be on my grocery list again. They blend fresh vegetables right into their masa when making the chips and it really brings the flavor to life.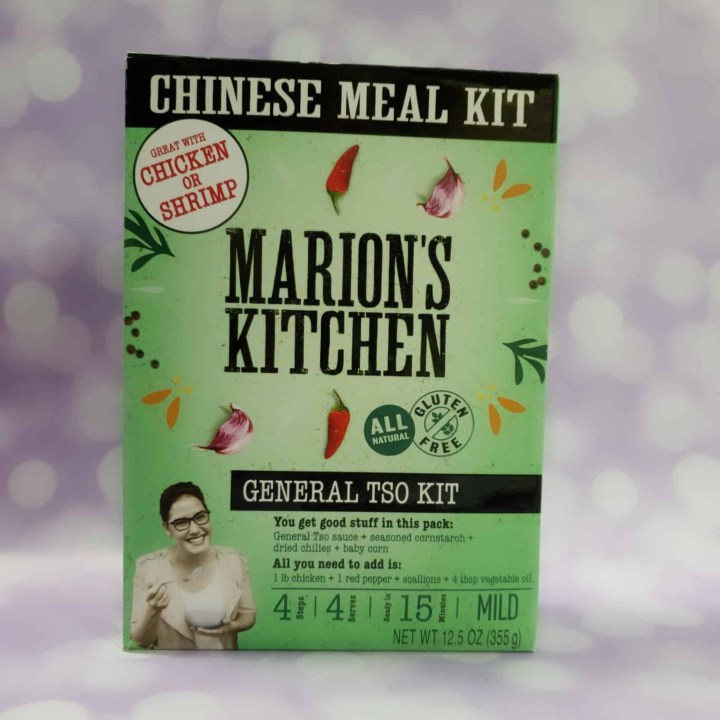 General Tso Kit by Marion's Kitchen – All natural ingredients right in the box. All that you need to add is the chicken, red pepper and onion. Cook it all and you'll be ready to eat in 15 minutes.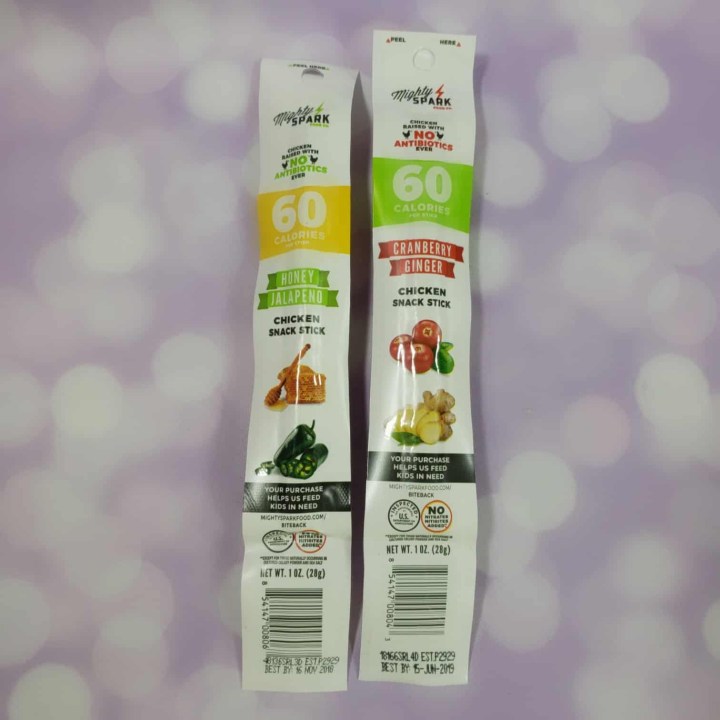 Mighty Spark Snack Stick – Small batch chicken snack sticks with chunks of cranberries, jalapenos and so much more. They are also no more then 60 calories and a great guilt-free protein snack. Might Spark Food company also donates a meal to kids in need for every 3 sticks purchased.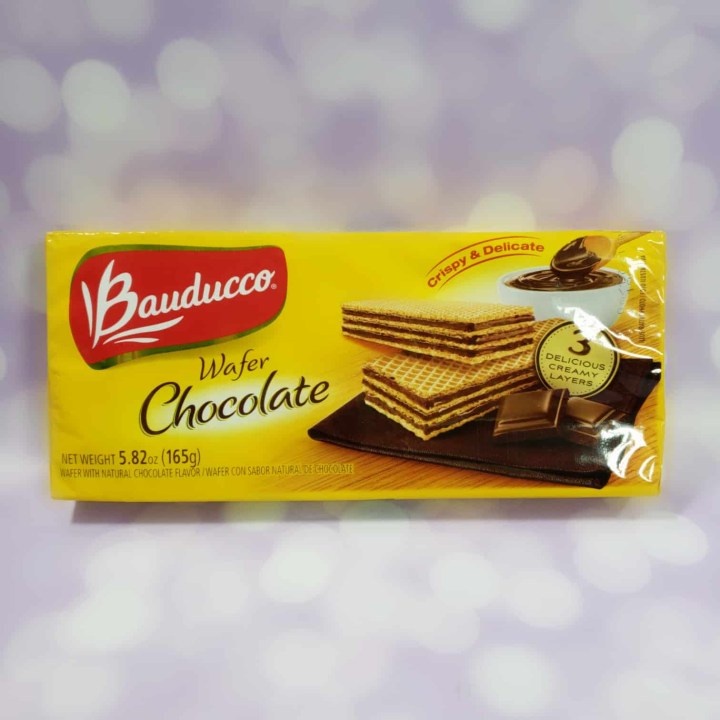 Bauducco Wafer Cookies – I'm a huge wafer cookie fan and these are delicious in their three layers. They are made in the USA with no artificial colors or preservatives.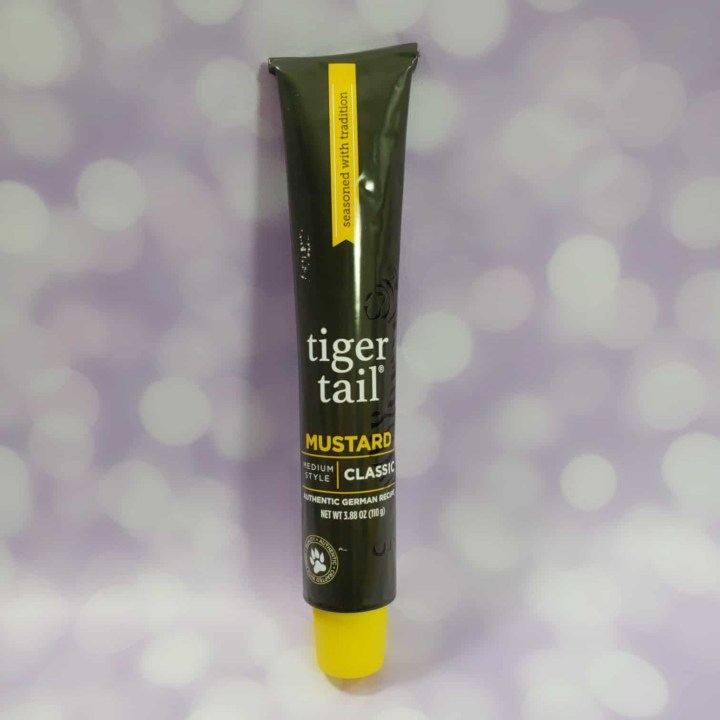 Tiger Tail Mustard – I have never had mustard in a tube before but I'm all into this one. I LOVE mustard. Tigertail is made from stone ground mustard seeds with their authentic German recipe. This will be great on my hot pretzels which are some of my boys favorite snacks.
PB Crave Peanut Butter – I am not a huge peanut butter eater. It's not that I don't like it I'm just not that into having a full sandwich of it. When I do want it I just grab a spoon and dig in for a spoonful. These packets are the perfect size for me and the extra flavors are so fun. They are sweetened with real honey and real ingredients.
Idahoan Foods Potatoes – When I'm not making fresh mashed potatoes I already reach for the Idahoan. They are delicious and so easy to make and use. I normally do the red skinned so these are both new flavors to me and I'll be cooking them up soon. Maybe today as we toss some steaks on the grill.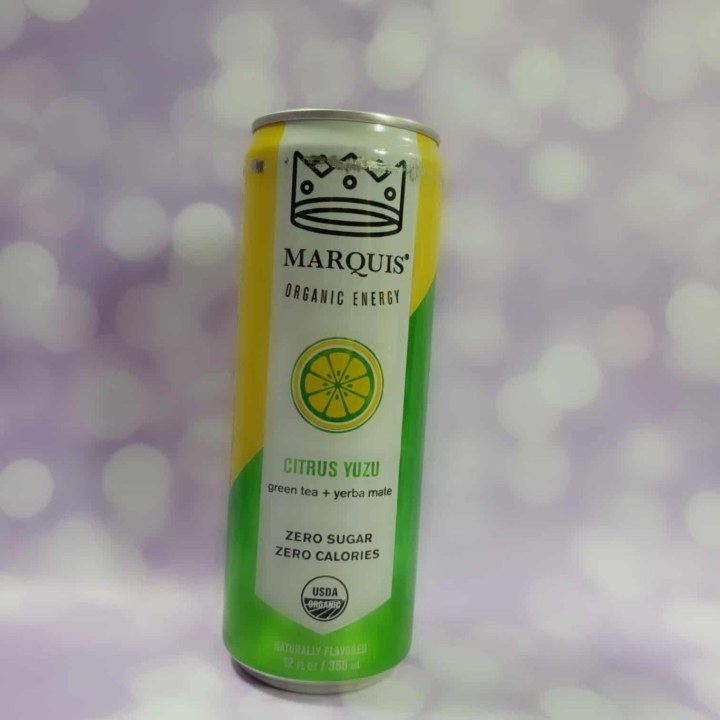 Marquis Citrus Yuzu – An energy drink with zero sugar and zero calorie. They are a certified non-GMO, gluten-free, vegan, and kosher. The drink is made with yerba mate, green tea and green coffee beans. They come in there flavors: Citrus Yuzu, Super Berry, and Mango Ginger.
Garden of Life Bar – Since I'm on the go more and more now having a quick protein snack to take with me is a must. These are good and some I'd get for myself. They are certified organic and non-GMO.
DegustaBox sent a lunchbox snack type box this month and we are happily munching along. Some products we already like just in new flavors and others that we have never heard of before. Degusta always sends so many great new products for us to try and we find new favorites every month. I can't wait to try out mustard in a tube. It is just so fun and different. Not something I would ever think about but something I'm pretty sure I need to have in my life.
Have you tried DegustaBox? Did you have a favorite this month?