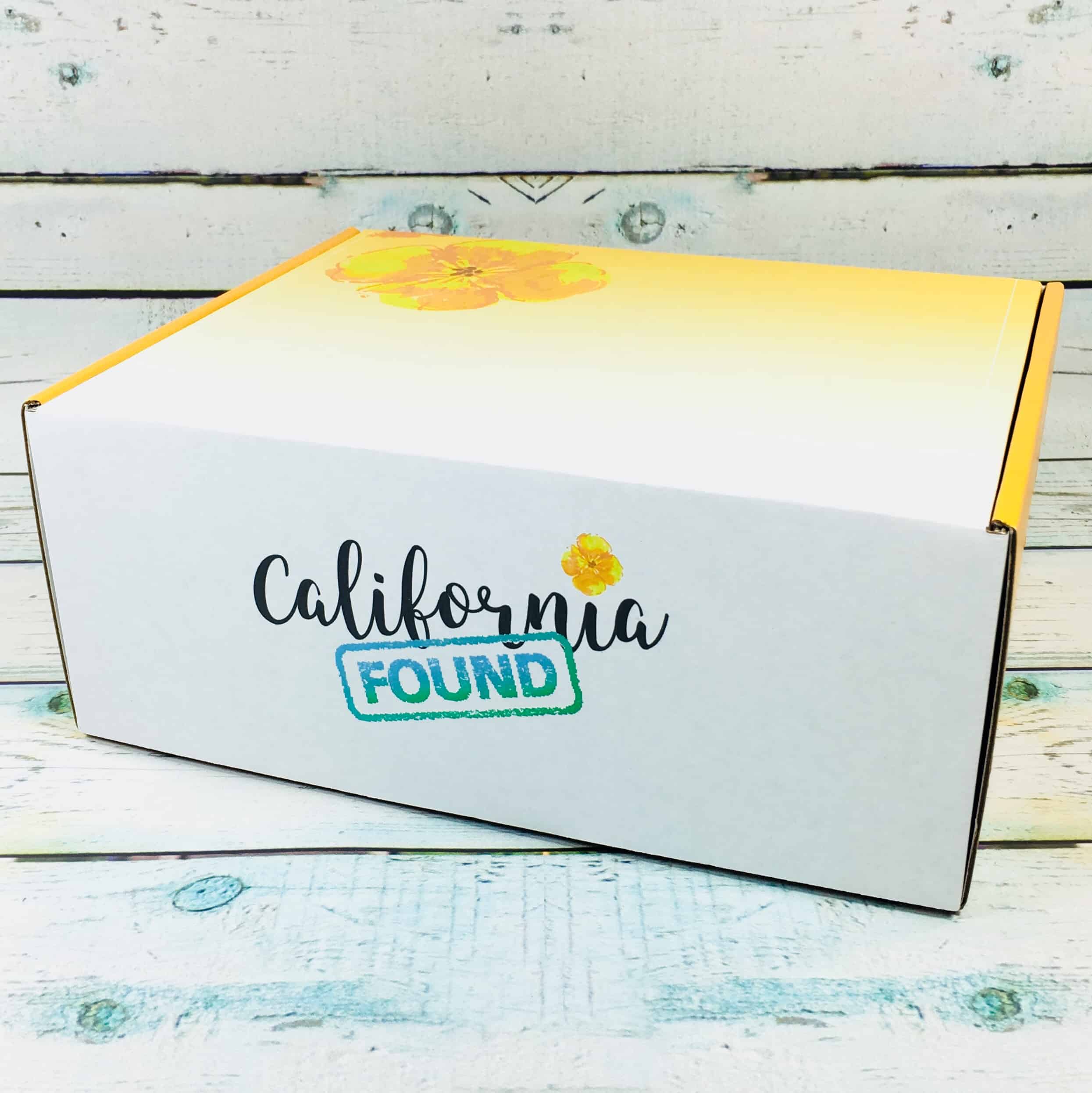 We have another spoiler for the September 2018 California Found box. California Found is an awesome monthly subscription box that delivers the best of The Golden State, directly to your mailbox!
DEAL:Save 20% off your first box with coupon code HSGET20.
Each box includes:
Every September California Found collection includes two products by Crunchy Beauty, a California beauty brand committed to bringing you truly natural skin care products with no synthetic ingredients or preservatives.

Each box will contain Crunchy Beauty's The Underarm Clay Mask (MSRP $15.00). This unique mask is designed to be blended with apple cider vinegar and is formulated to help thoroughly cleanse the underarm area so that anyone can start using natural deodorant effectively. September subscribers will also receive Crunchy Beauty's Liquid Deodorant in their signature Geranium/Lemongrass scent (MSRP $15.00). Unique in that it is baking soda free, has a magnesium base, and uses organic essential oils, the deodorant will not stain your clothes or clog your pores – and it smells like nature, not like chemicals.
Every September California Found collection includes the K. Leone Designs  "LYNZIE" necklace in Pearl/Silver (shown),  Lapis/Silver or Black Spinel/Silver (MSRP $40.00). So sweet and dainty on its own and lovely to layer, this piece is the perfect gift, but we bet you'll want to keep it for yourself!  Kristine Leone produces each gorgeous piece individually in her Los Angeles studio. Yours will be one of a kind, made with love and the utmost attention to craftsmanship.
Every September California Found box includes a "I Need Vitamin Sea" or "Sunshine and Saltwater" custom "surf shack" style wall hanging from The Salty Life Co. We love this as an endless summer reminder for your office, kid's room, dorm room, family room or bath. Each piece is hand selected, cut, sanded, stained and hand-painted, thus no two are exactly alike and there may be wood grain variations and knots in your piece! So surfy and cool! Approximately 5.5″ x 5.5″, Grey wood stain with white, yellow and turquoise paint. MSRP $18.00
What do you think of California Found?