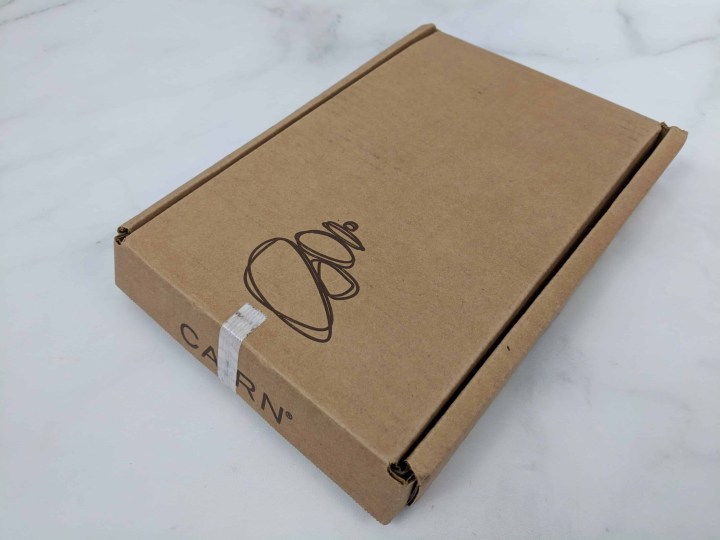 Cairn is a monthly subscription box for those who love spending time in the outdoors. Each month, you can expect to receive 3-6 cool products that will help you enjoy your time in the outdoors even more. Subscriptions cost $29.99 each month, but the cost goes down with longer subscriptions. Shipping is free for US subscribers and $5 to Canada.
Cairn promises that the total retail value of the items in each box will exceed $50, with a mix of gear, apparel, food, skin care, and emergency tools. If you complete the subscriber profile, the box will be curated to best match your outdoor lifestyle. As such, most months will see a variation of boxes, while there may be some months when everyone will get the same thing.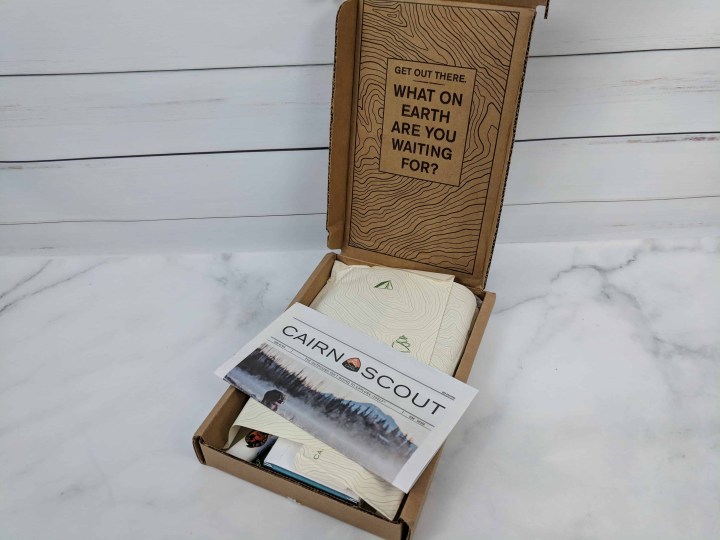 DEAL: Use code HAMMOCK to get the Hammock Collection Box as your first month! See the review of the Hammock Box!
OR Use code TRAILHEAD to get the Trailhead welcome box your first month!  See the review of the Trailhead Box!
Every month, you receive a newsletter with some information and discount codes to the products included in this month's collection.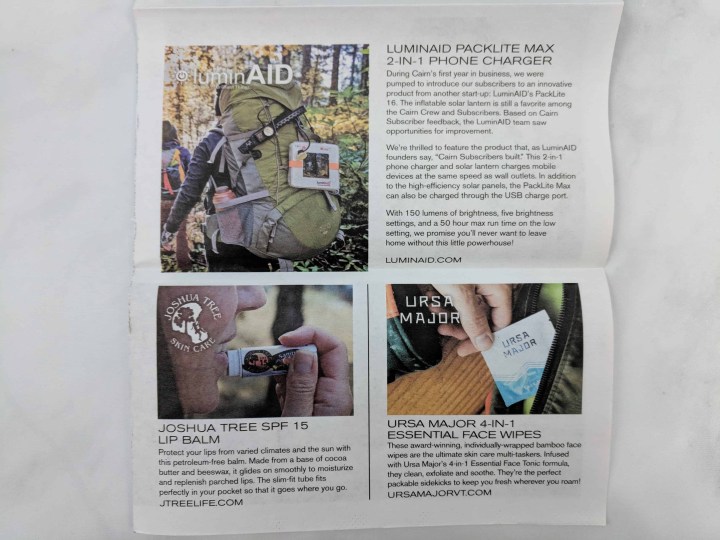 We get full information about the items included in the box.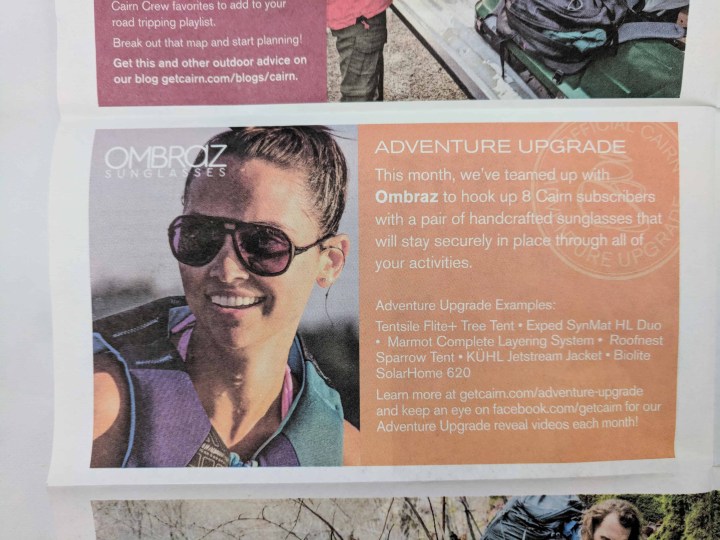 Every month, two lucky subscribers get a little something special in their box. All you need to do is to be an active subscriber to the monthly box, nothing else!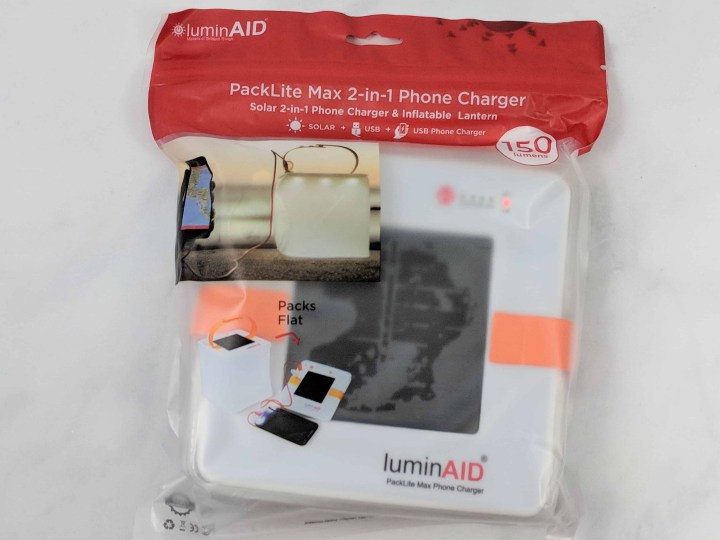 LuminAID Packlite Max 2-in-1 Phone Charger. A phone charger that can also be used as a floating lantern (or a simple lantern), that recharge through a solar panel or simply through USB.
It is waterproof and the straps can be used as a handle or to attach the lantern on a backpack to charge while hiking. It's super lightweight!
It's easy to inflate and has five brightness settings.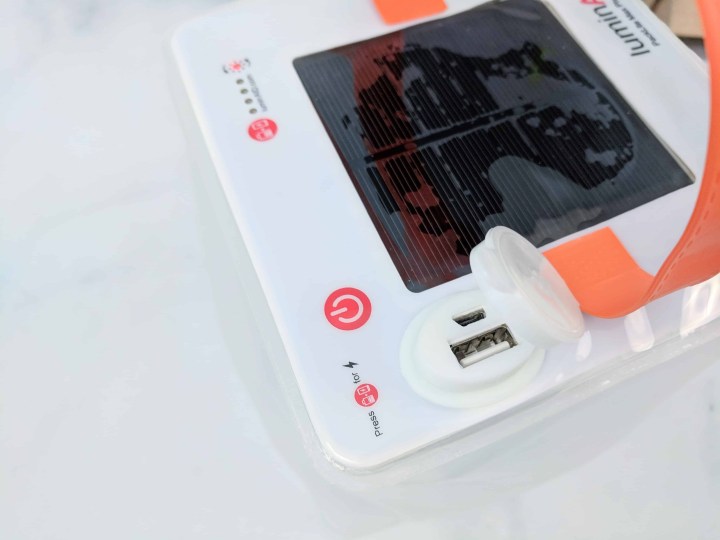 The USB port is protected behind a waterproof cover for easy access.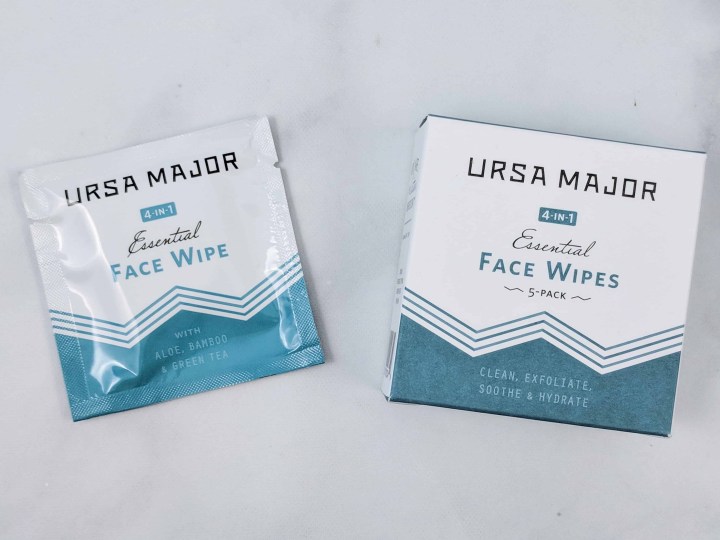 Ursa Major 4-in-1 Essential Face Wipes. Face wipes are a must for me, and I'm always happy to get them in a convenient package for my on the go needs. These are made with bamboo and infused with aloe and green tea to clean, exfoliate, sooth, and hydrate. They are biodegradable and compostable. They also contain Birch Sap, which I'm strongly allergic to.
Joshua Tree SPF 15 Lip Balm. Made with cocoa butter and beeswax, this lip balm has SPF 15 to help protect your lips in any climate. And it tastes good!
I really liked this month's box! The lantern is quite neat and I will use it next summer for an evening party by the swimming pool! You can also never have too many face wipes when you are always on your way to somewhere, or when you sweat a lot! The lip balm will be quite useful for when the dry cold winter will kick in!
What did you think of this month's Cairn box?