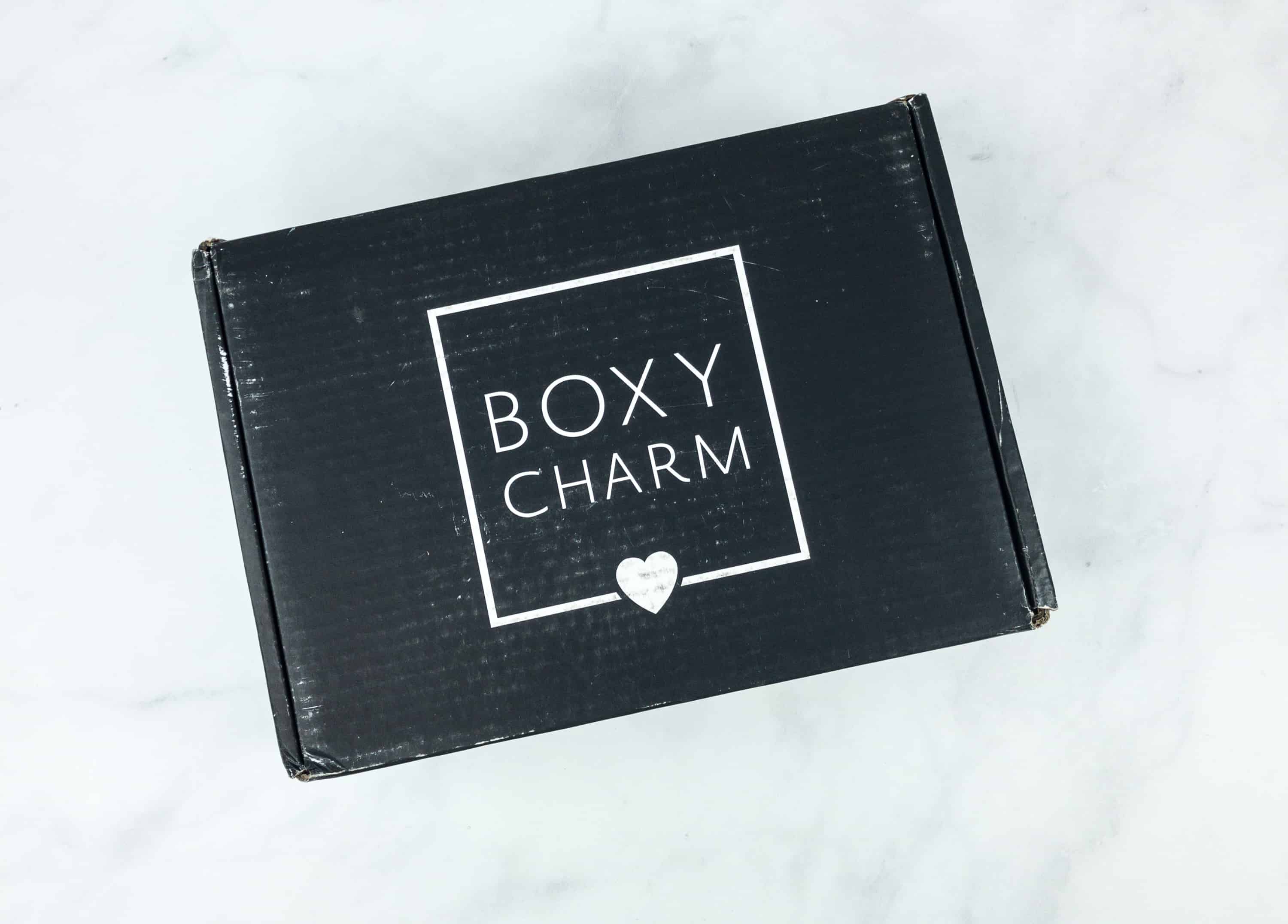 BOXYCHARM is a makeup and beauty subscription box that sends out 4-5 deluxe and full-size samples every month. In the past, the items have been mostly full-size products and the boxes have been able to maintain an amazingly high value.
There is NO waitlist for BOXYCHARM right now – if you like this subscription, go for it, because the no-waitlist situation may not happen again anytime soon!
However, do NOTE: This is a review of the upgraded quarterly BoxyLuxe subscription.  You can see the full spoilers for the regular September 2018 BOXYCHARM boxes here. BoxyLuxe contains all the items from one of the variations except for one, and adds additional luxury items in a quarterly upgrade for an upcharge of $28.99 on your existing box once per quarter. You can find more info on BoxyLuxe here.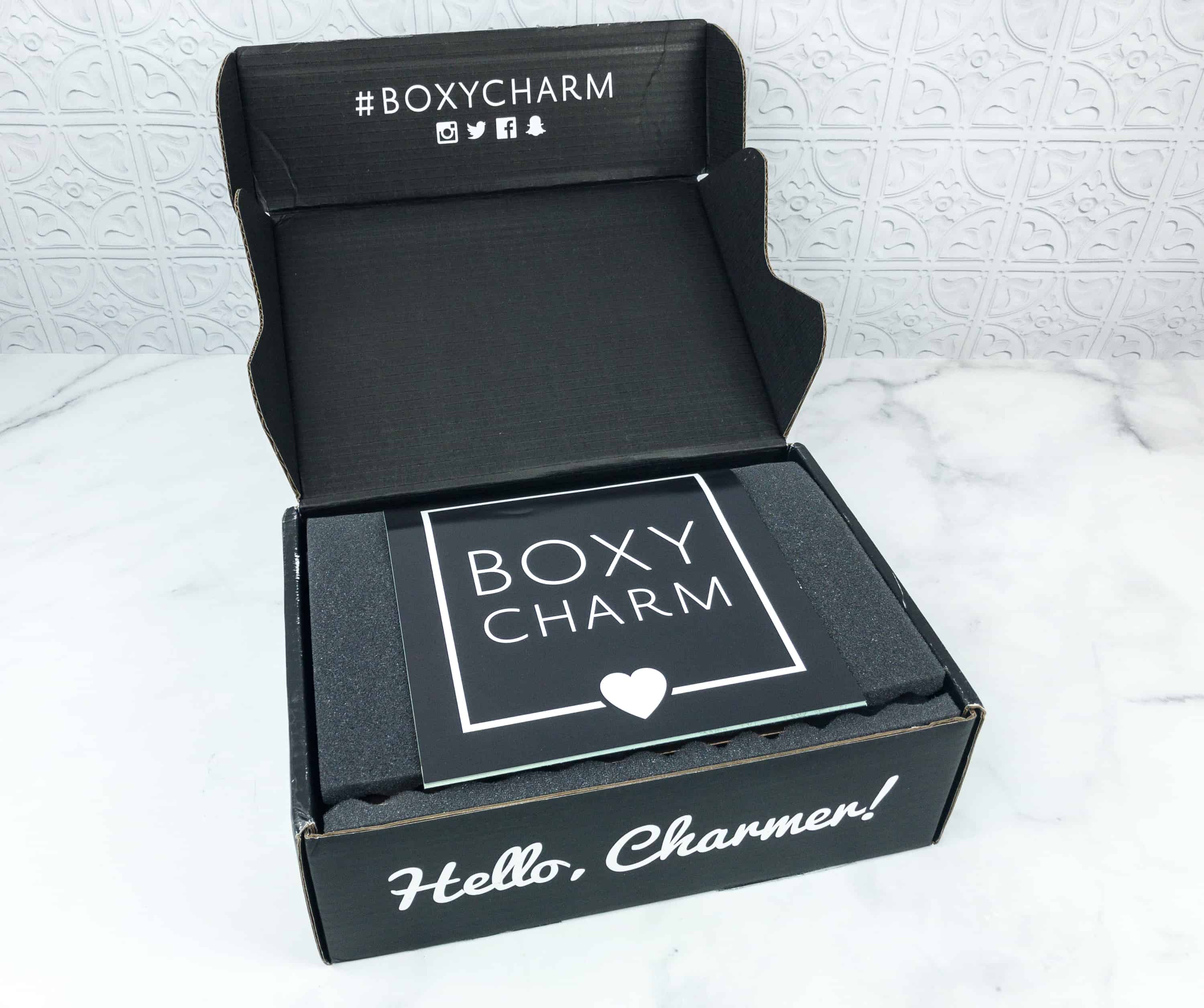 The items are neatly packaged.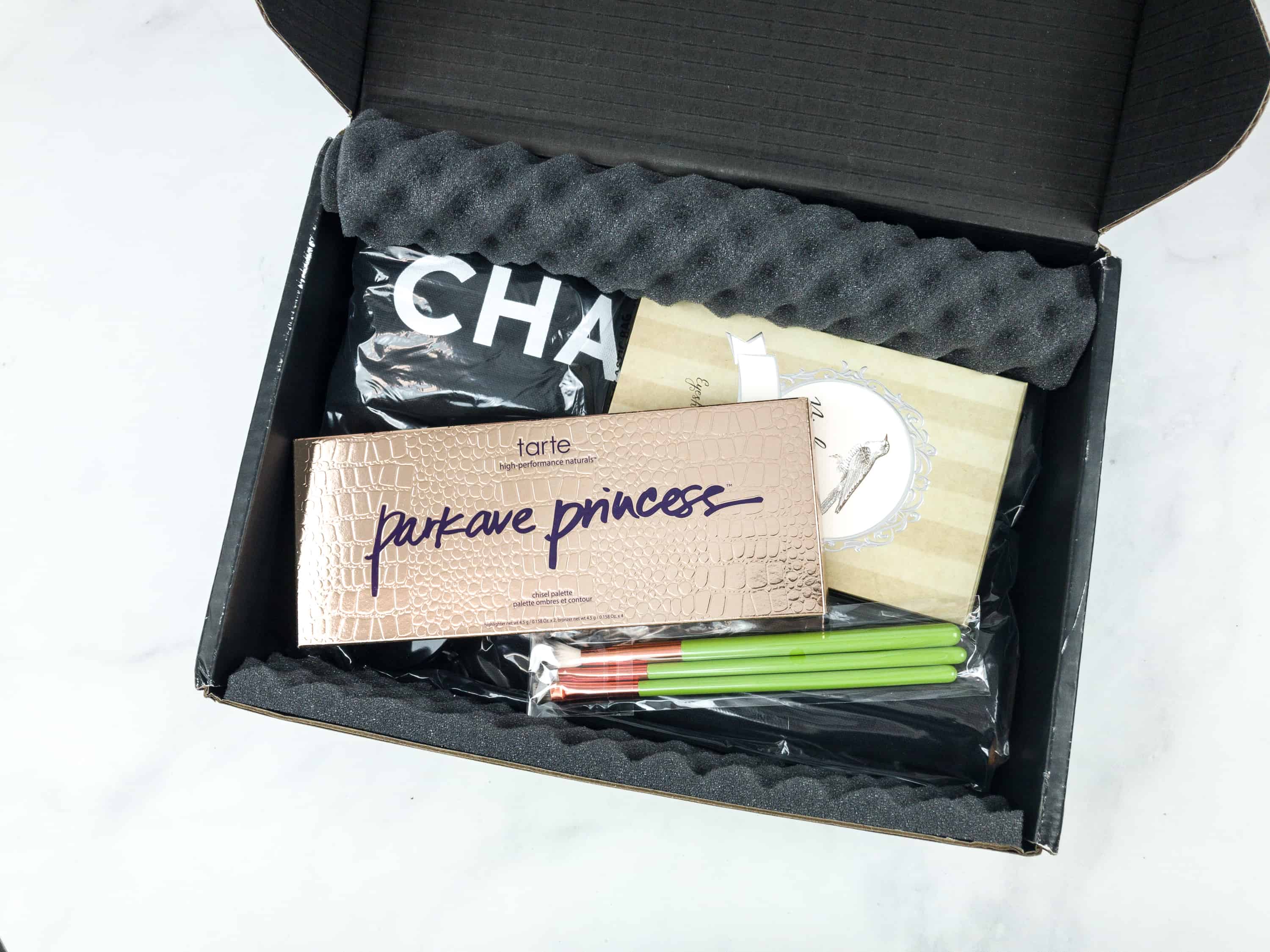 The box is full of beauty essentials!
There's another card…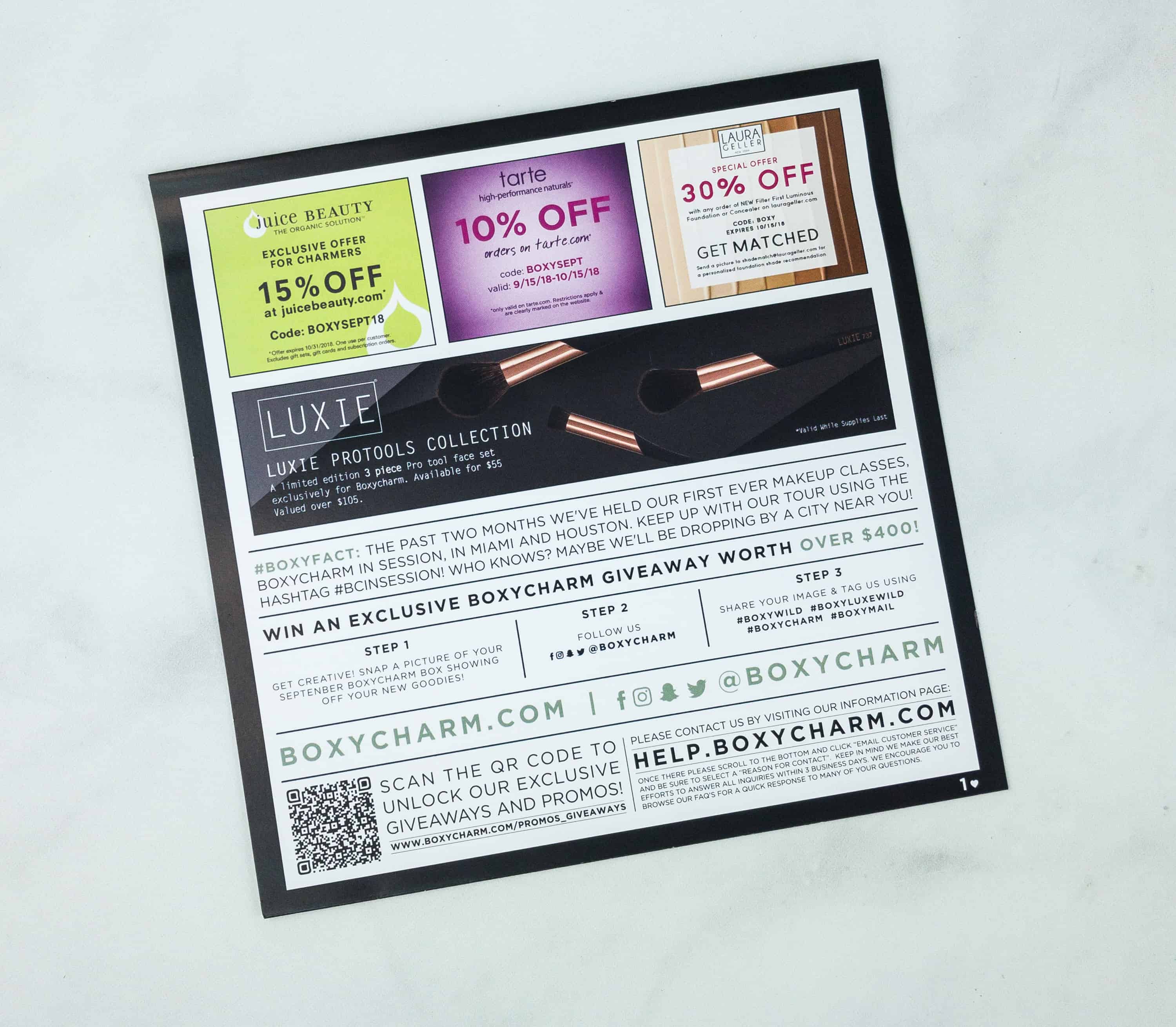 …and it contains info about promos, giveaways, and the links to their social media accounts.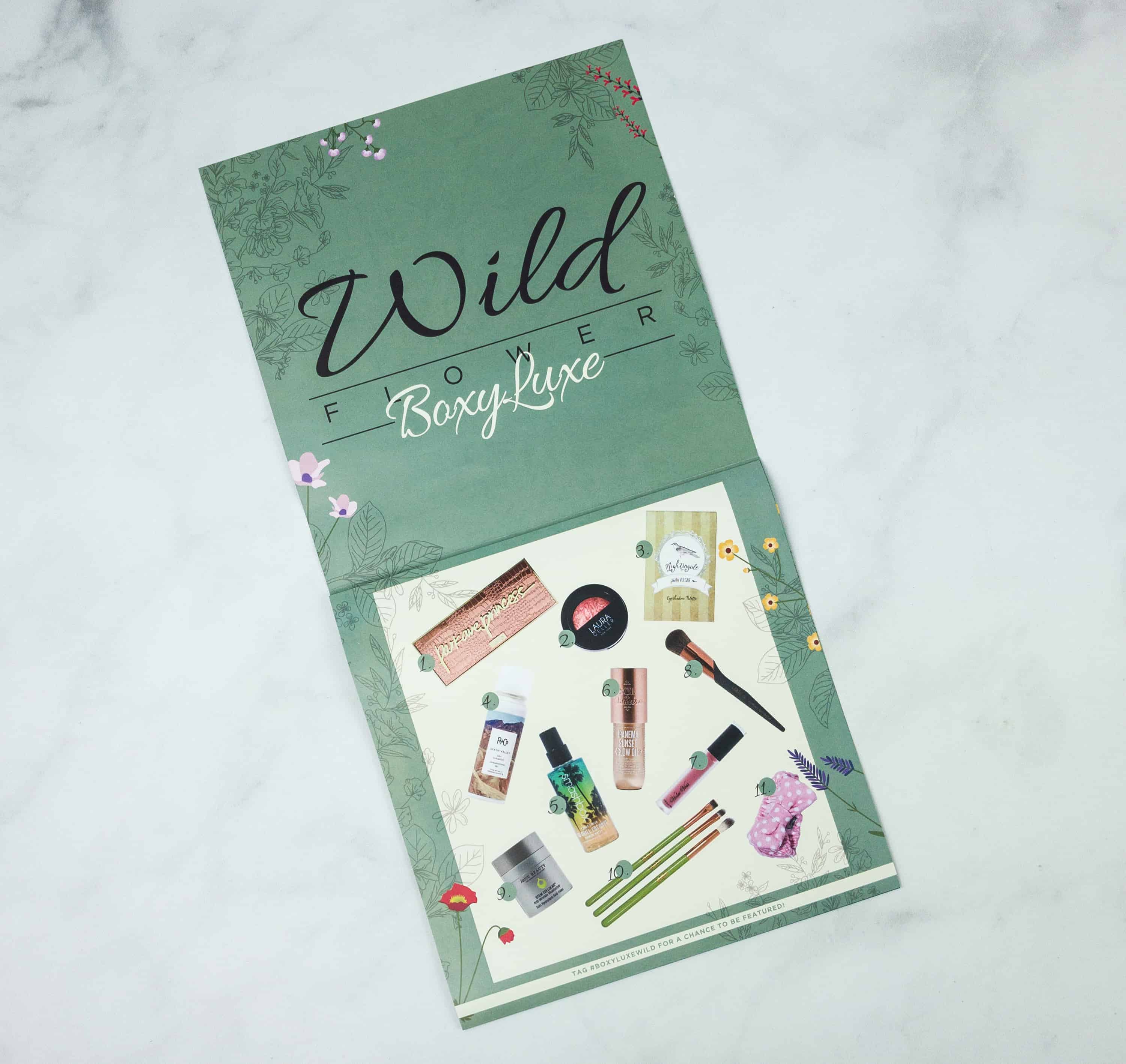 The September 2018 theme is WILD FLOWER!
The information card lists all the products in the box, together with a brief description.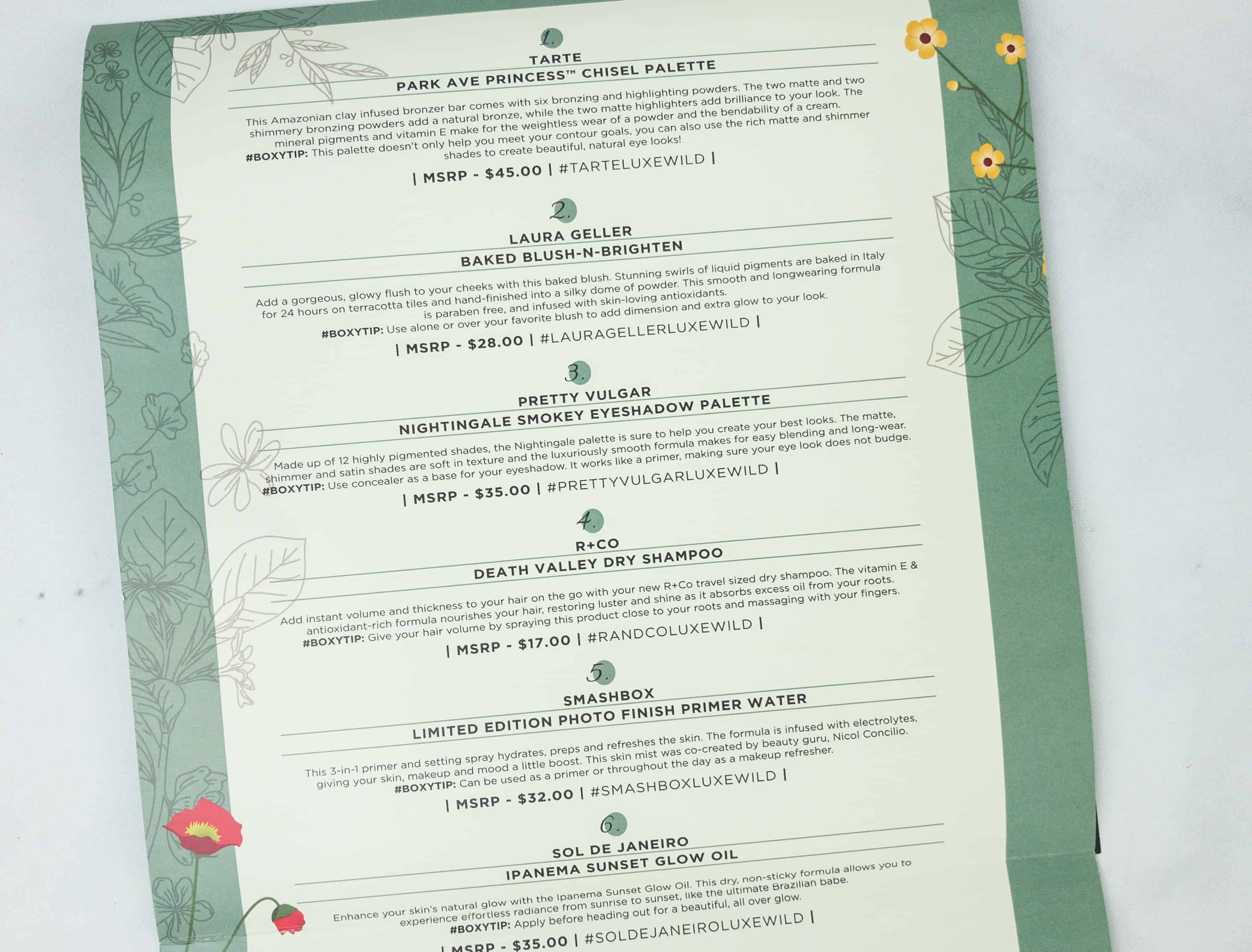 Here's the list and their brief description including their prices.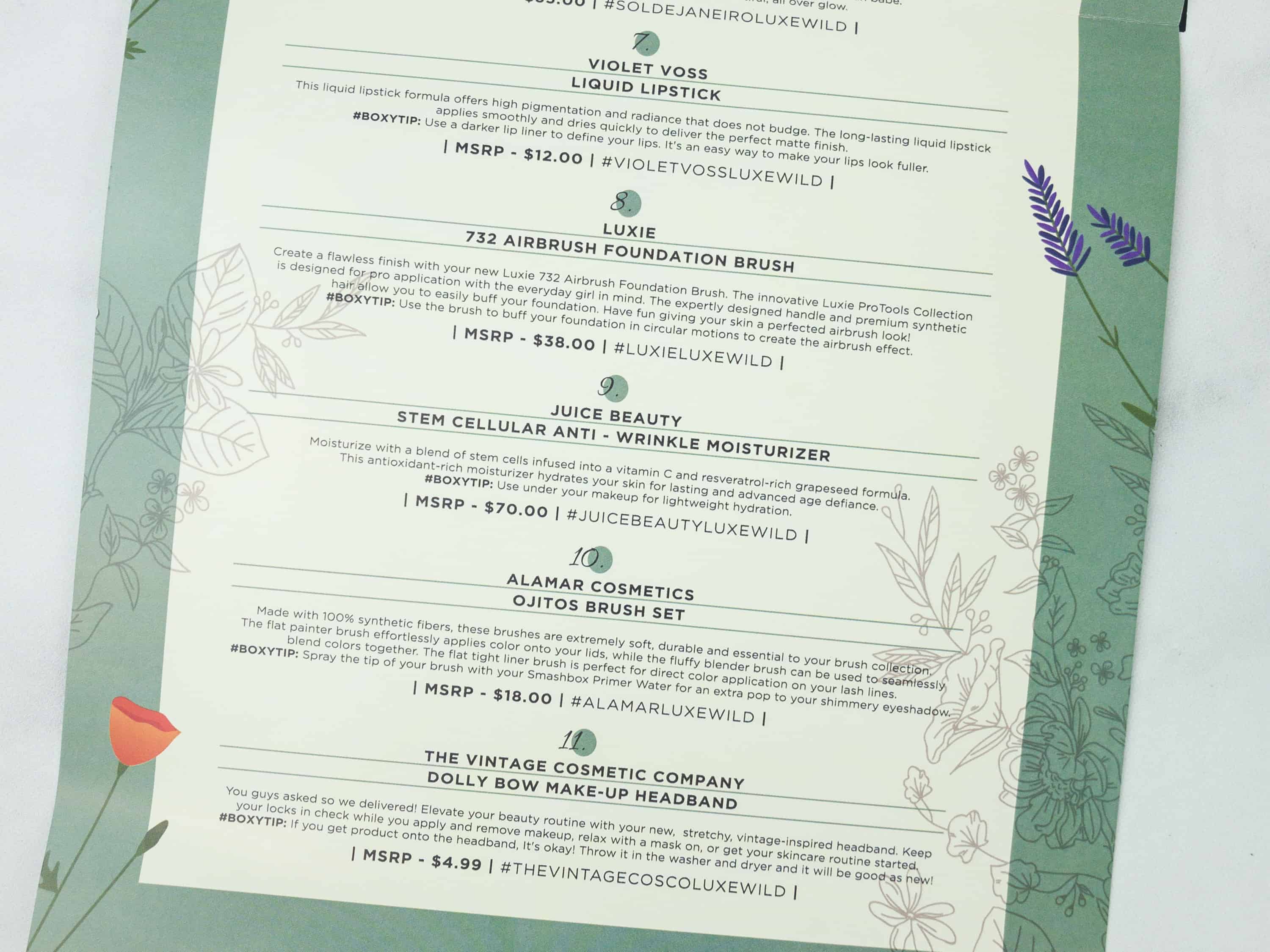 I like how they listed the products in this card because it's neat and easy on the eyes.
Everything in my September 2018 BOXYCHARM! You can see the full spoilers for the regular September 2018 BOXYCHARM boxes here.
Once again, This is a BoxyLuxe review. Up first, BoxyLuxe Items!
They included this Totes a Charmer tote bag in this month's box which comes in handy as an extra storage when I go out or toting all my new goodies. It's just a basic tote!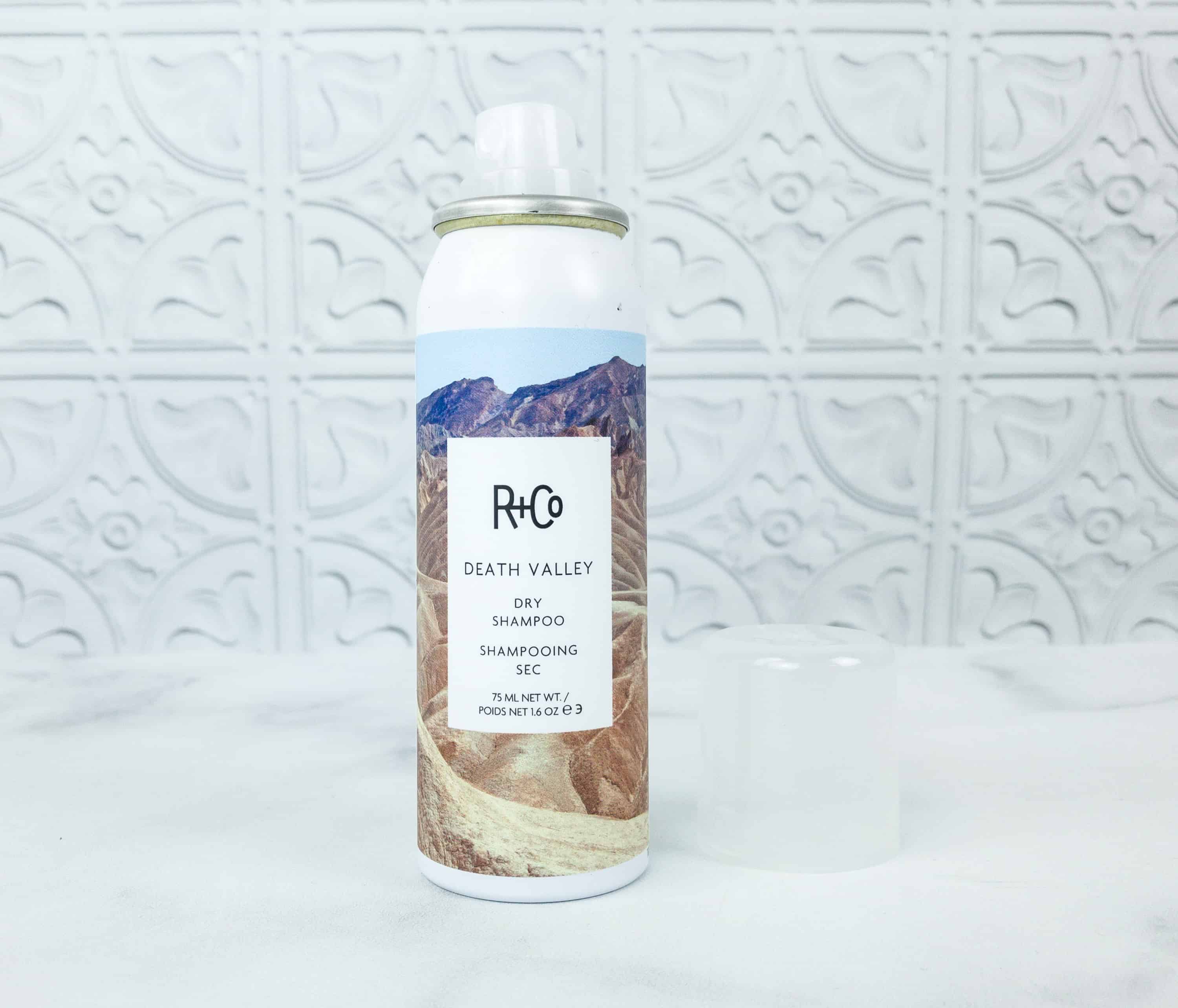 R+Co Death Valley Dry Shampoo ($17) This dry shampoo formula helps keep your blow out until the next day. It absorbs and removes excess oil, while building volume and texture. The dry shampoo smells nice too. One of its main ingredients is rice protein sourced from Brazil, which moisturizes and improves hair's elasticity.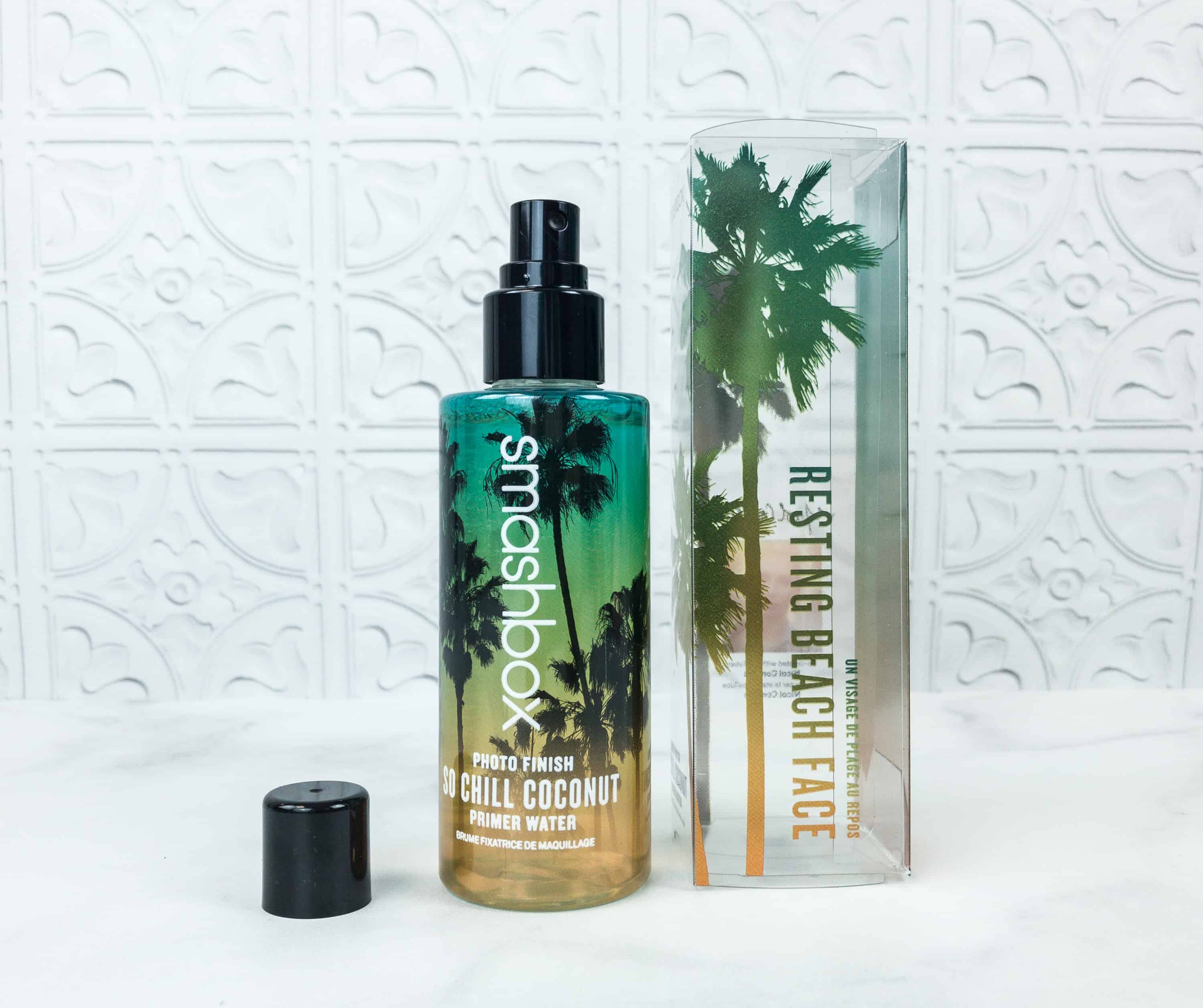 Smashbox Photo Finish So Chill Coconut Primer Water ($32) This is an amazing product as it works as a face primer and setting spray in one. The formula has electrolytes, making it really hydrating, plus a limited edition scent composed of coconut and vanilla. Ideal for all skin types, it soothes skin instantly and adds radiance too. The best thing is the scent, plus it's non-acnegenic!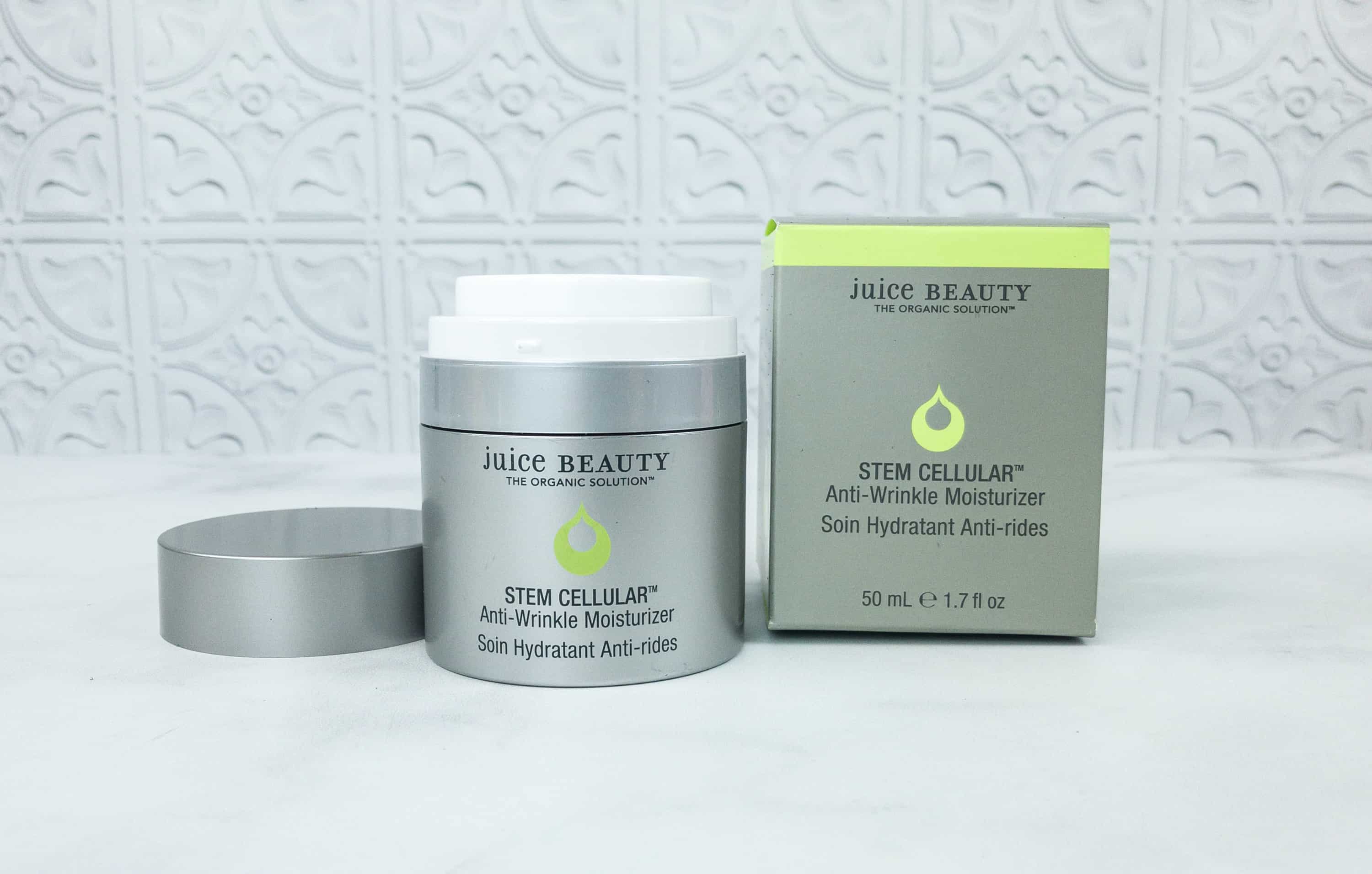 Juice Beauty Stem Cellular Anti-Wrinkle Moisturizer ($70) Formulated to protect your skin against signs of aging, this moisturizer is packed with resveratrol which is known for its ability to reduce fine lines and wrinkles on the skin. It's also certified organic and antioxidant-rich.
It's creamy but lightweight and easily gets absorbed by the skin. It doesn't leave a greasy feeling either! I opened the jar so you could see the cream – but this uses a press-top pump to dispense – no mess and no contamination.
Luxie 732 Airbrush Foundation Brush ($38) This brush allows smooth application of foundation. For best results, use it in circular motions!
The bristles are soft and fine! Since foundation brushes can really harbor germs, I was pumped to get this luxe brush to replace my old one!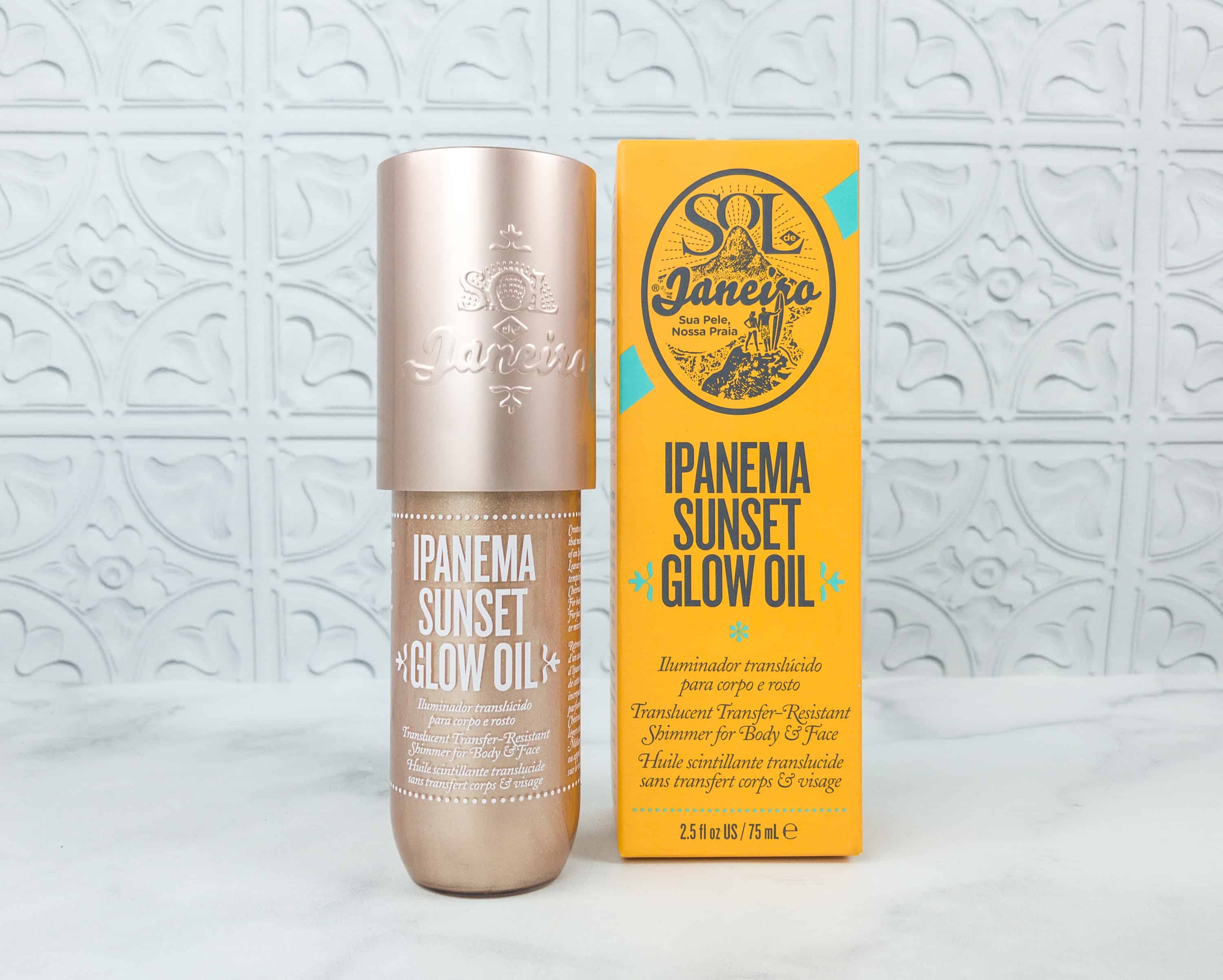 SOL Janeiro Ipanema Sunset Glow Oil ($35) If you want to have that natural glow to your skin, this oil is for you. It's a skin-softening oil that comes with a nice shimmer. The formula is lightweight, so it gets absorbed by the skin easily for that dewy finish. And it. smells. so. good. SO GOOD! The scent is their new Cheirosa '77 fragrance with notes of pomelo, wild fig and Brazilian gardenia.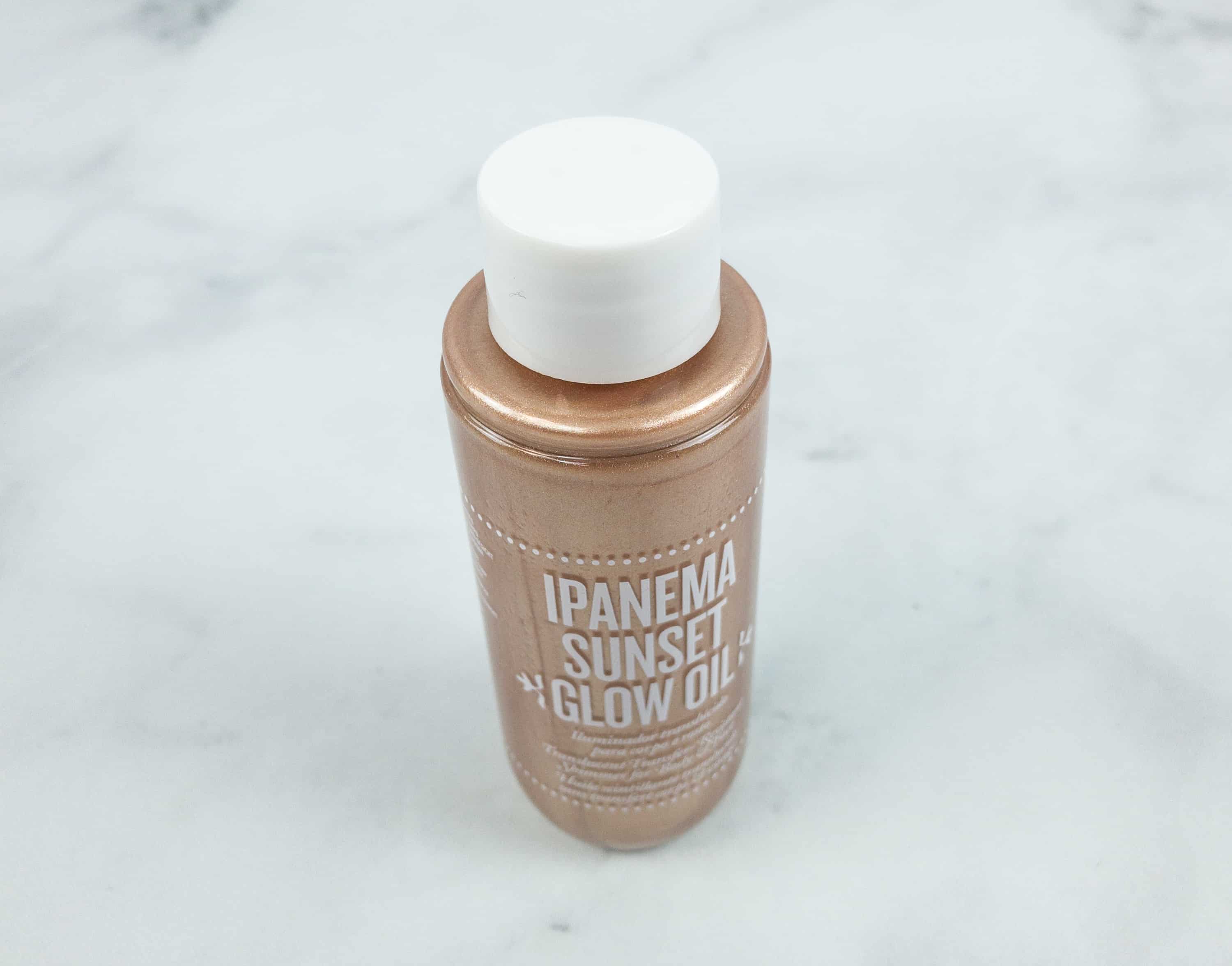 It comes in decent-sized bottle that will last me for months! I love that it has a screw cap instead of the pump type. A swatch for this is below!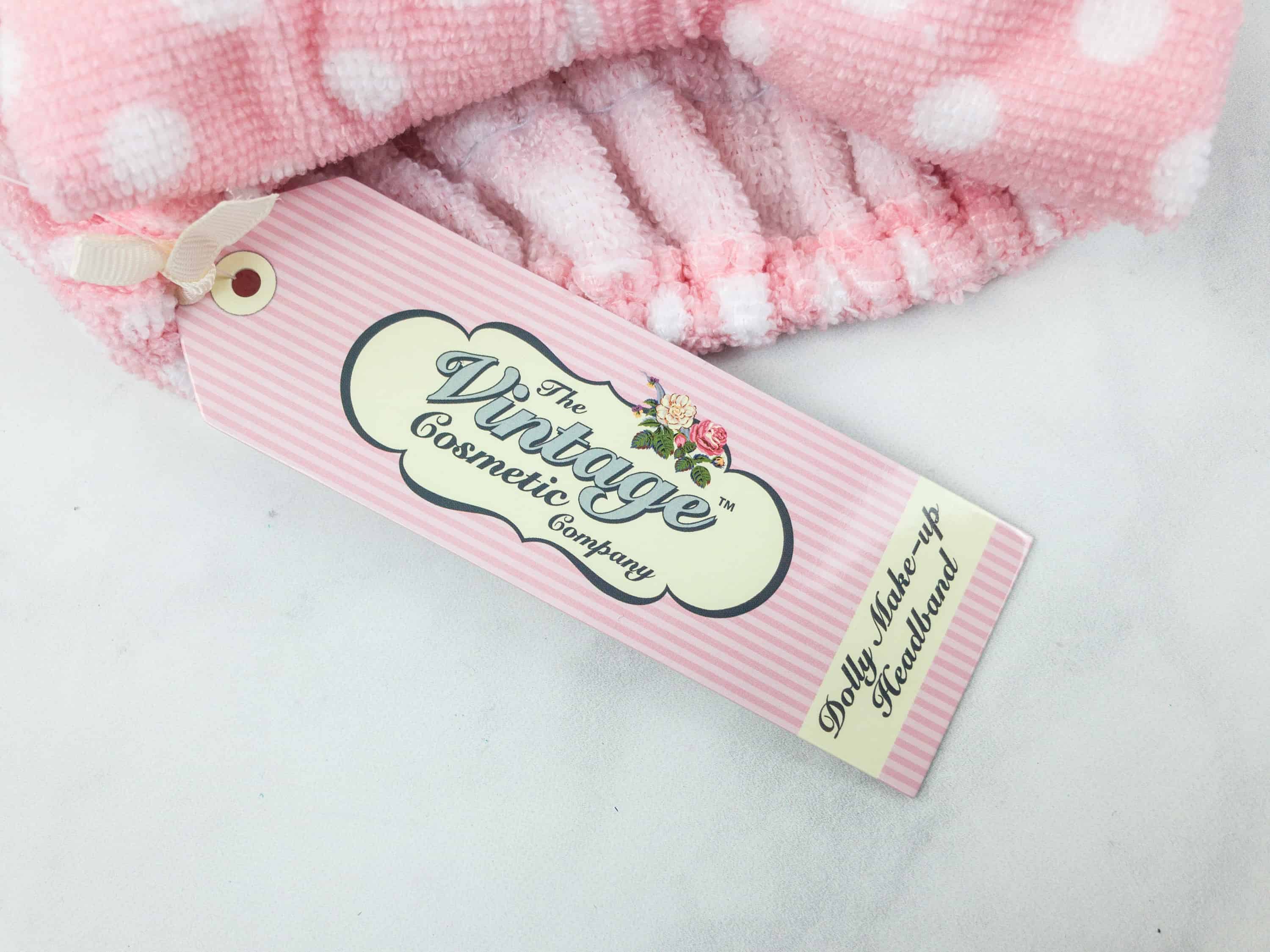 The Vintage Cosmetic Company Dolly Make-Up Headband ($4.99) This stretchy headband is useful for keeping your hair away from your face when doing makeup or your skin care routine.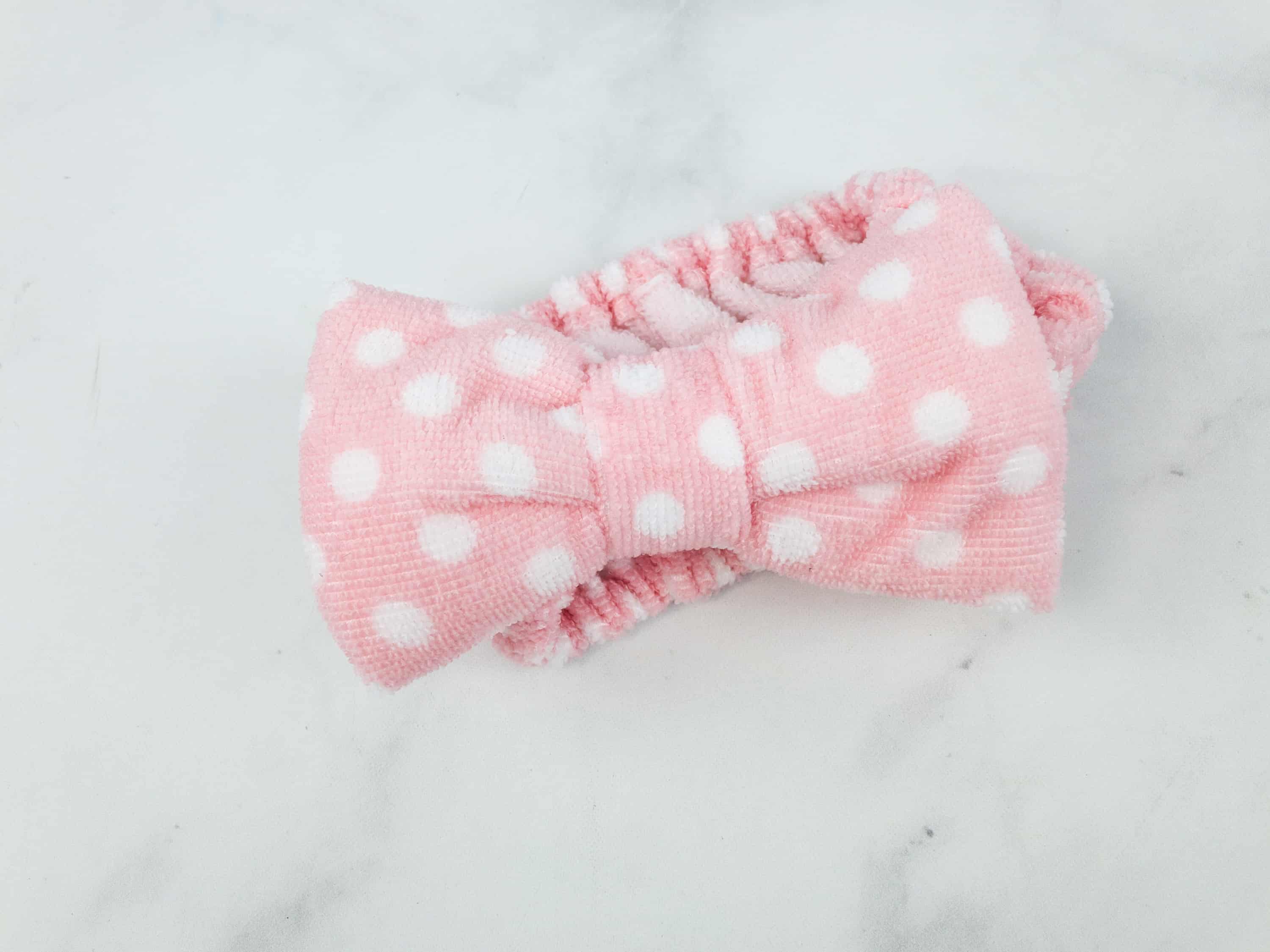 The polka dot design and the ribbon in front is really cute!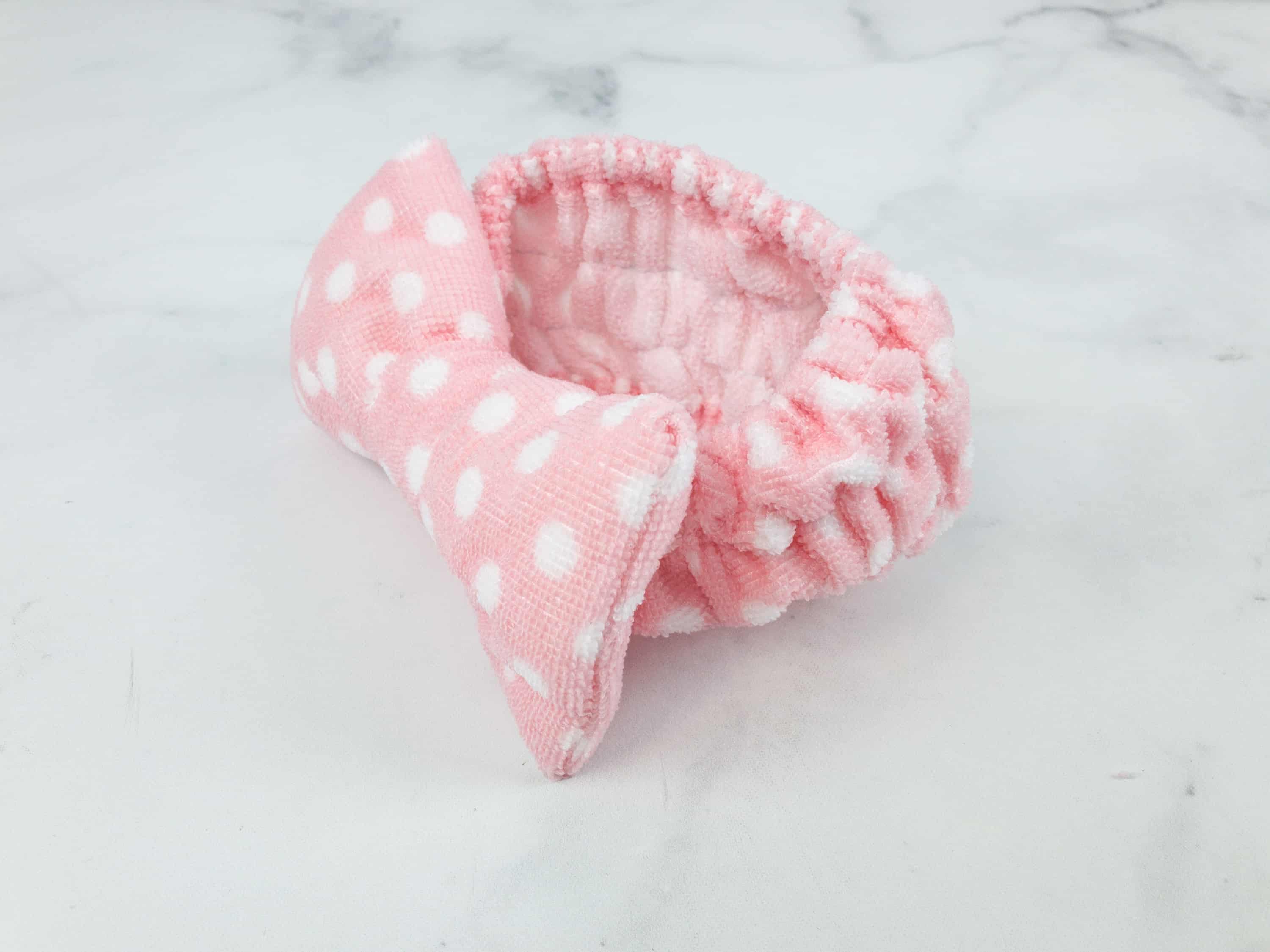 I like how soft it is! Is it super luxe? Not really, but it's useful and more luxe than a simple hair band.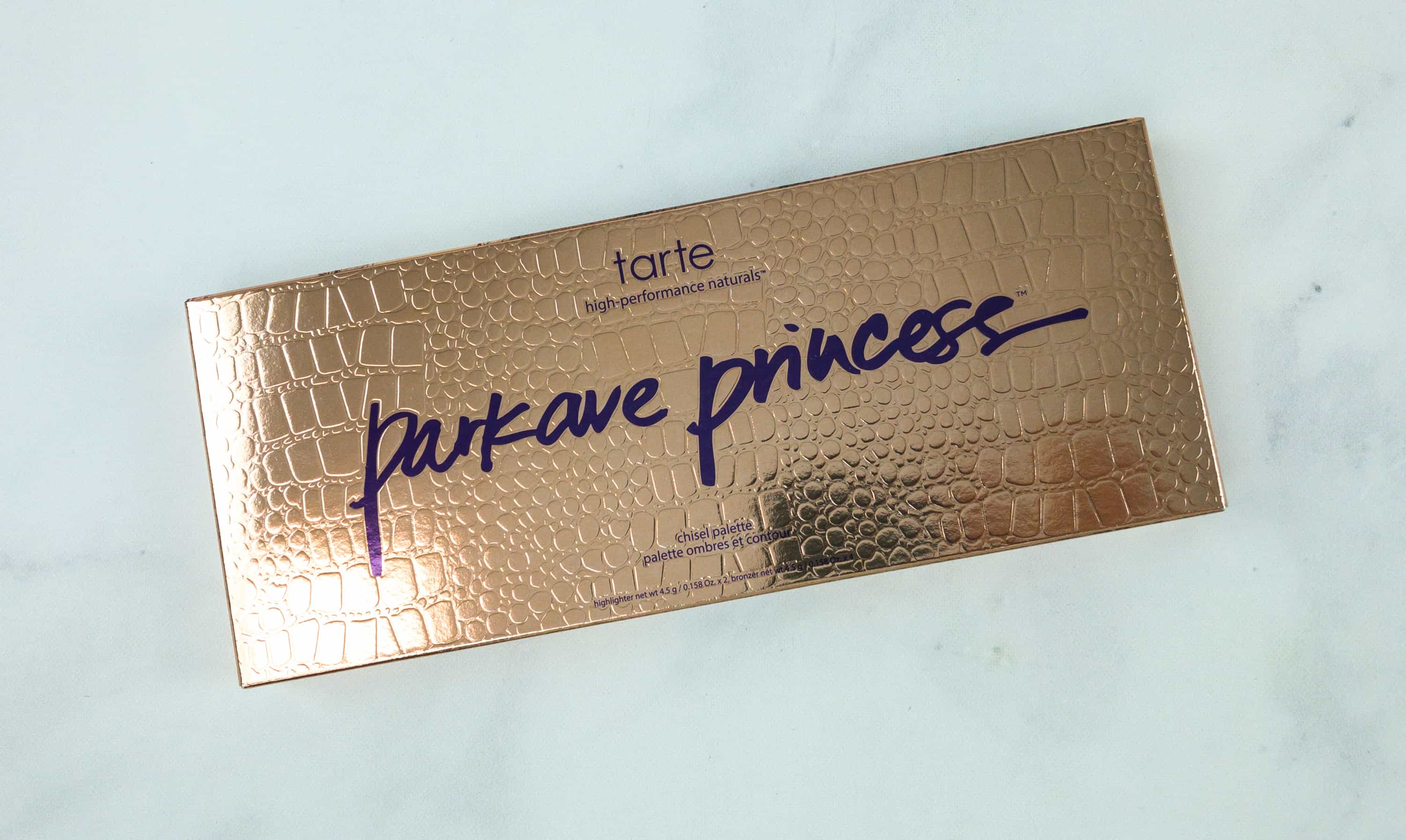 Tarte Cosmetics Parkave Princess ($45) Well, this really caught my eye because of its rose gold colored cover!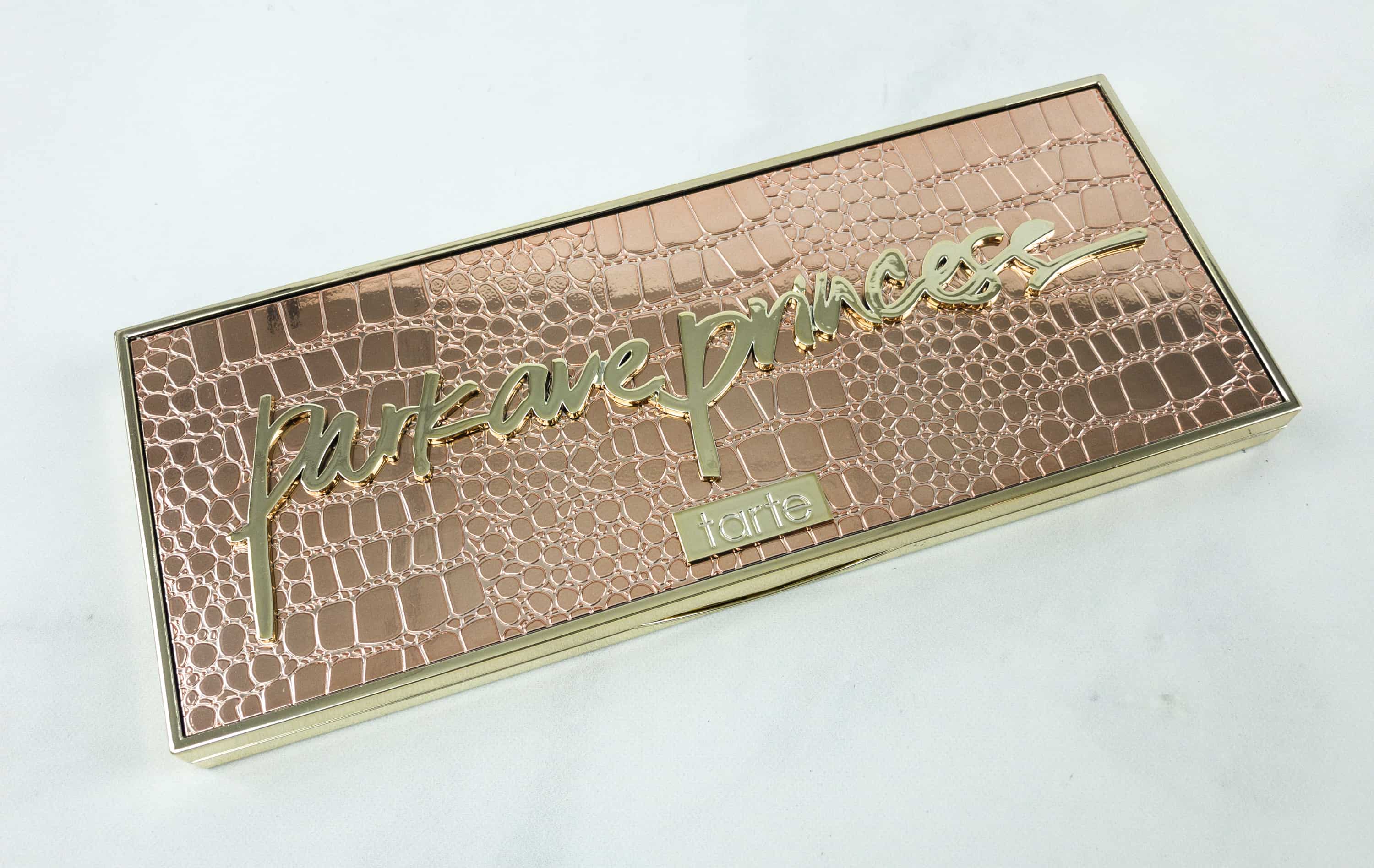 It looks pretty luxurious!
The palette has 4 universal bronzing powders and 2 matte highlighters that are placed in removable pans. It has its own mirror too so you can apply them wherever you may be.
It made with Amazonian clay, mineral pigments, and vitamin E. The bronzers and highlighters are all blendable. They apply smoothly without any streaks too.
According to Tarte, "enhance" can be used to cover up darkness under the eyes while "halo" works effectively has a matte highlighter. The bronzers work well whether used on their own or blended together. Swatches are below.
Now for the goodies in the Regular BOXYCHARM!
For everyone keeping track, the one item that wasn't in the Luxe box was:
ONE of the following 3 items:
I actually thought this was a bit of a bummer, because the items looked really nice!
Ok, on to what was actually in the Luxe box: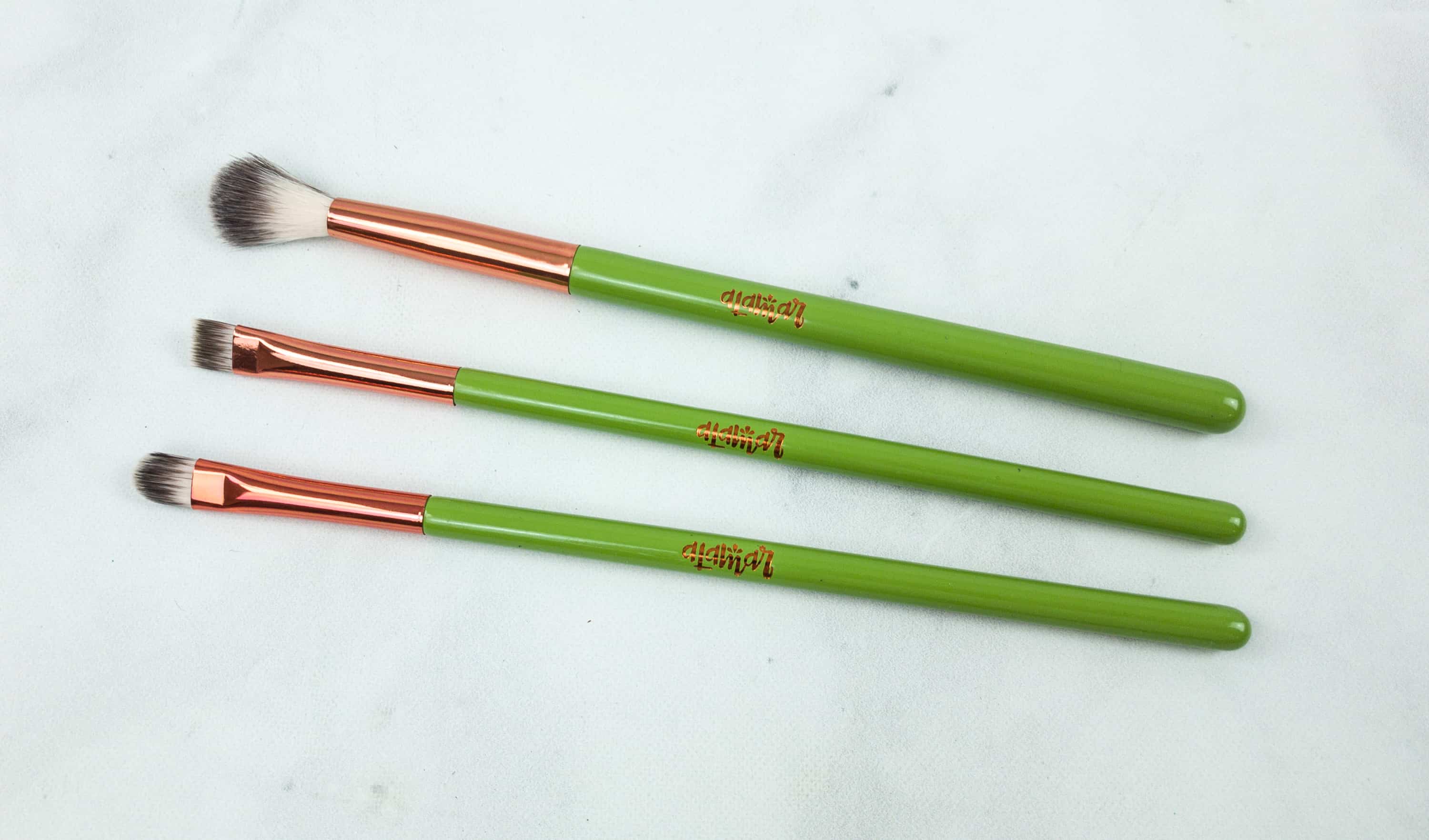 Alamar Cosmetics The Ojitos Brush Trio ($18) Designed specifically for the Reina Caribe palette, this brush set was made from 100% synthetic fibers that are soft, durable, and necessary for your makeup routine. I love that they come in different sizes too.
There is the flat painter brush that can help you apply those metallic shades easily onto your lids and removing crease with your concealer. The fluffy blender, on the other hand, can help create a seamless look especially when you are blending colors, while the flat tight liner brush is designed for applying shades to your lower lash line to create that smoky effect.
Laura Geller Baked Blush-n-Brighten In Tropic Hues ($28) It's a baked blush that creates a nice flush of color on the cheeks. It leaves a smooth and long-lasting finish too!
It's paraben-free and contains anti-oxidants too.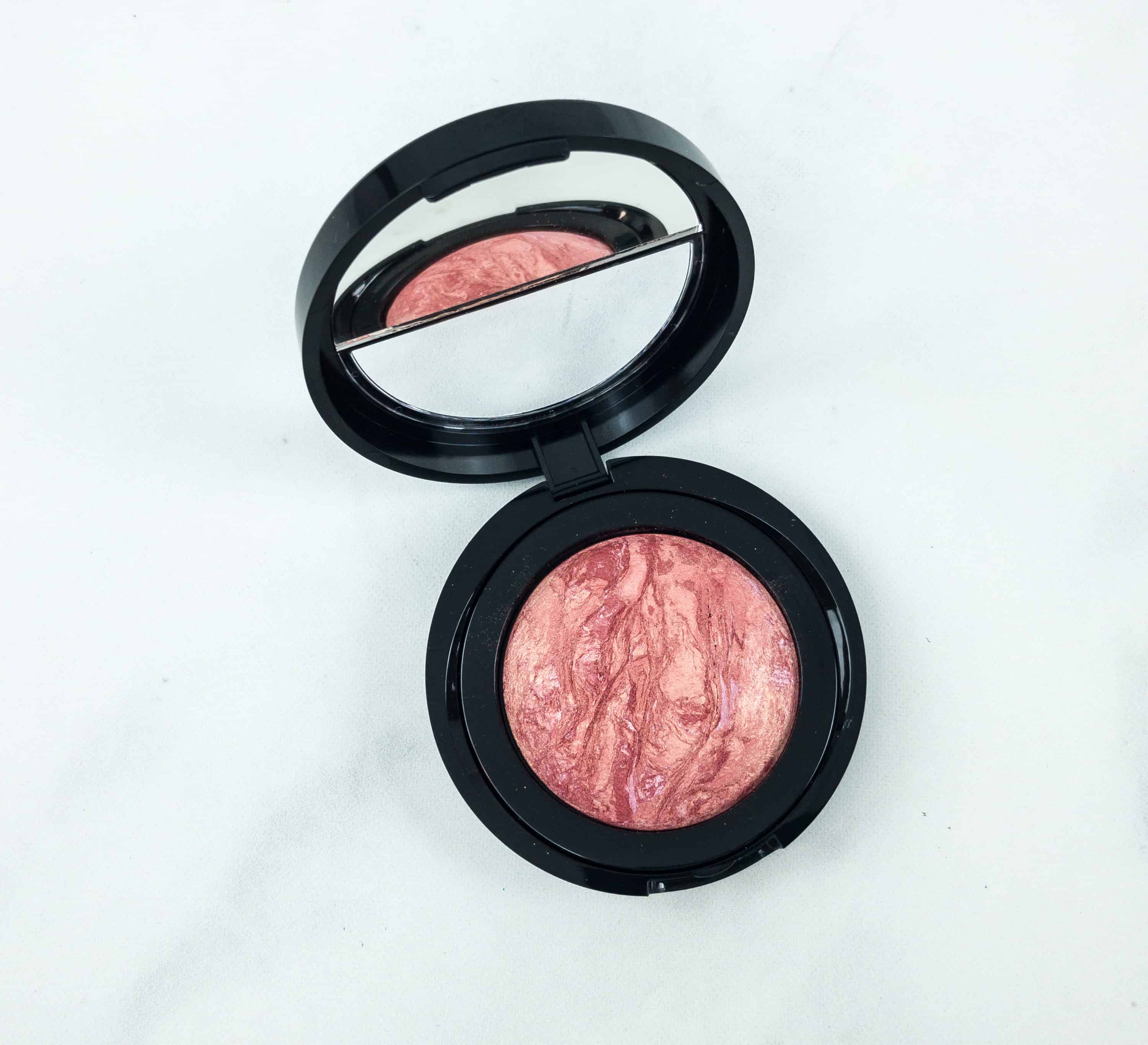 It comes with its own mirror, making it ideal for on-the-go touch-ups. I love the texture of the Laura Geller products and this one will last forever!
Violet Voss Cosmetics Liquid Lipstick In Wasted ($12) I got the liquid lipstick in Wasted, which is such an eye-catcher with its terra cotta color. It's lightweight and has a matte finish that can last for a long time. I love that it has a quick-drying formula for that beautiful and kissable lips.
It comes with a doe foot applicator that applies smoothly.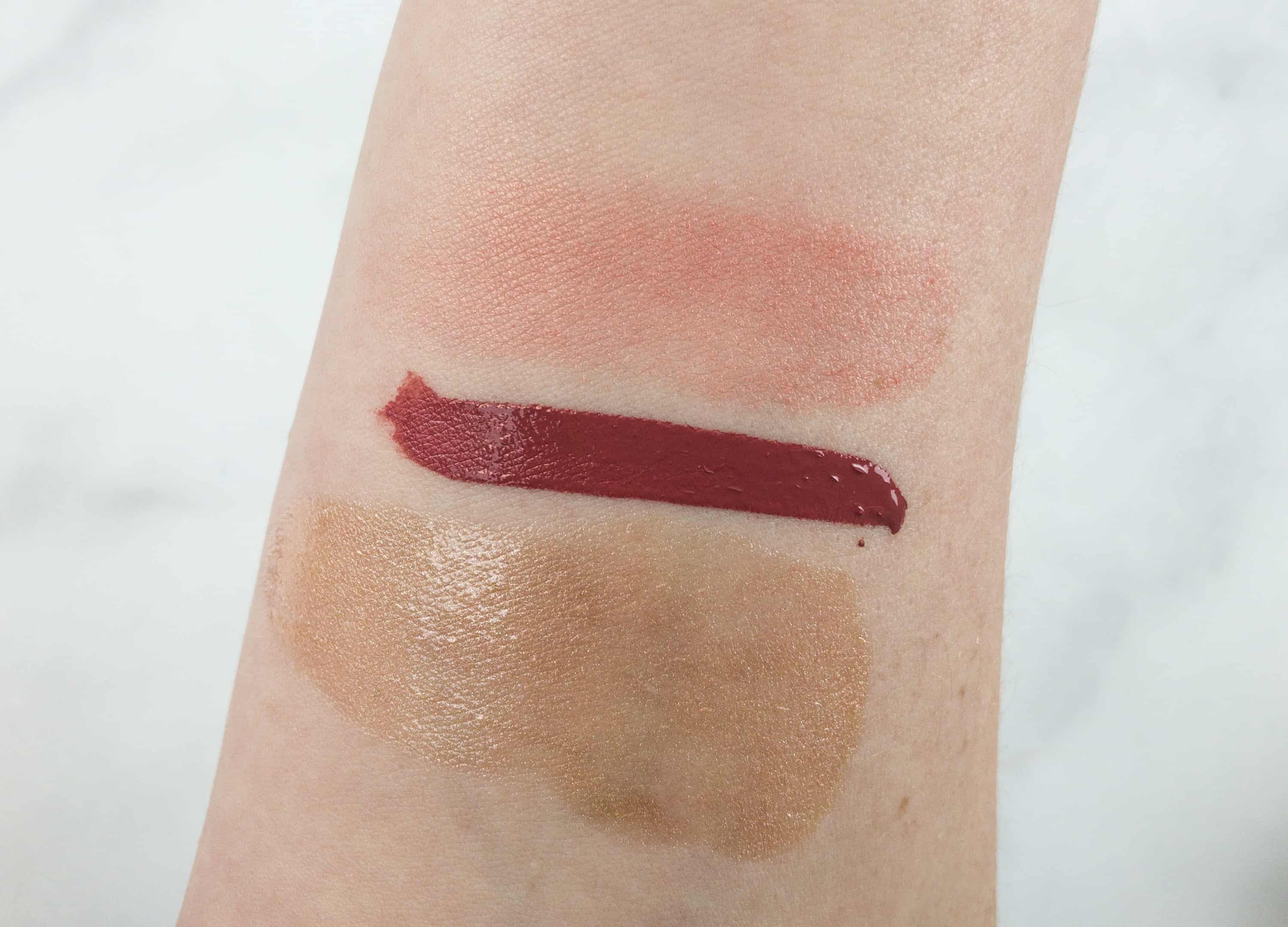 Here are the swatches! On top is the blush, followed by the liquid lipstick and oil.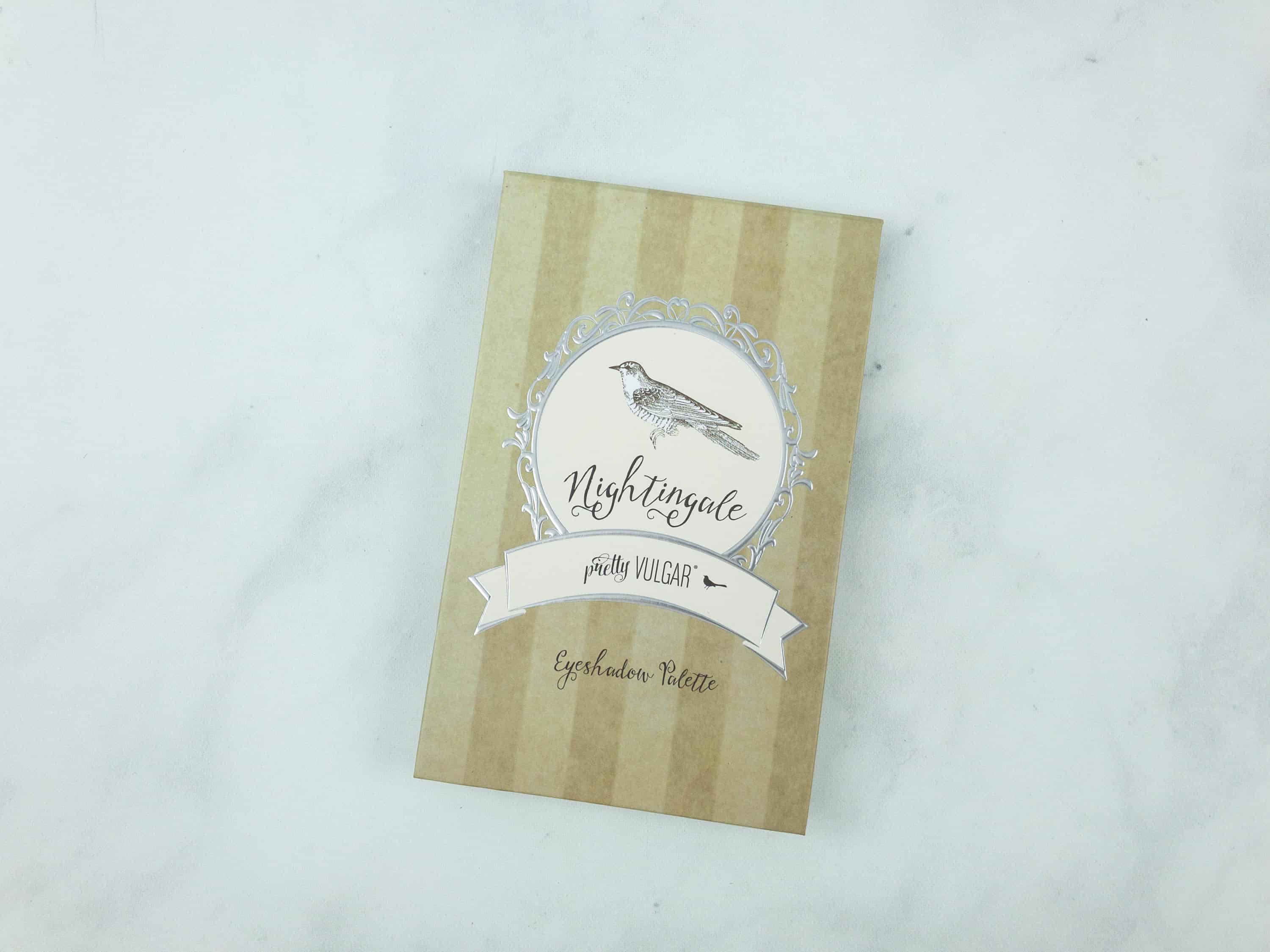 Pretty Vulgar Nightingale Smokey Eyeshadow Palette ($35) The palette contains 12 eyeshadow shades which are ideal for creating a smoky eye look.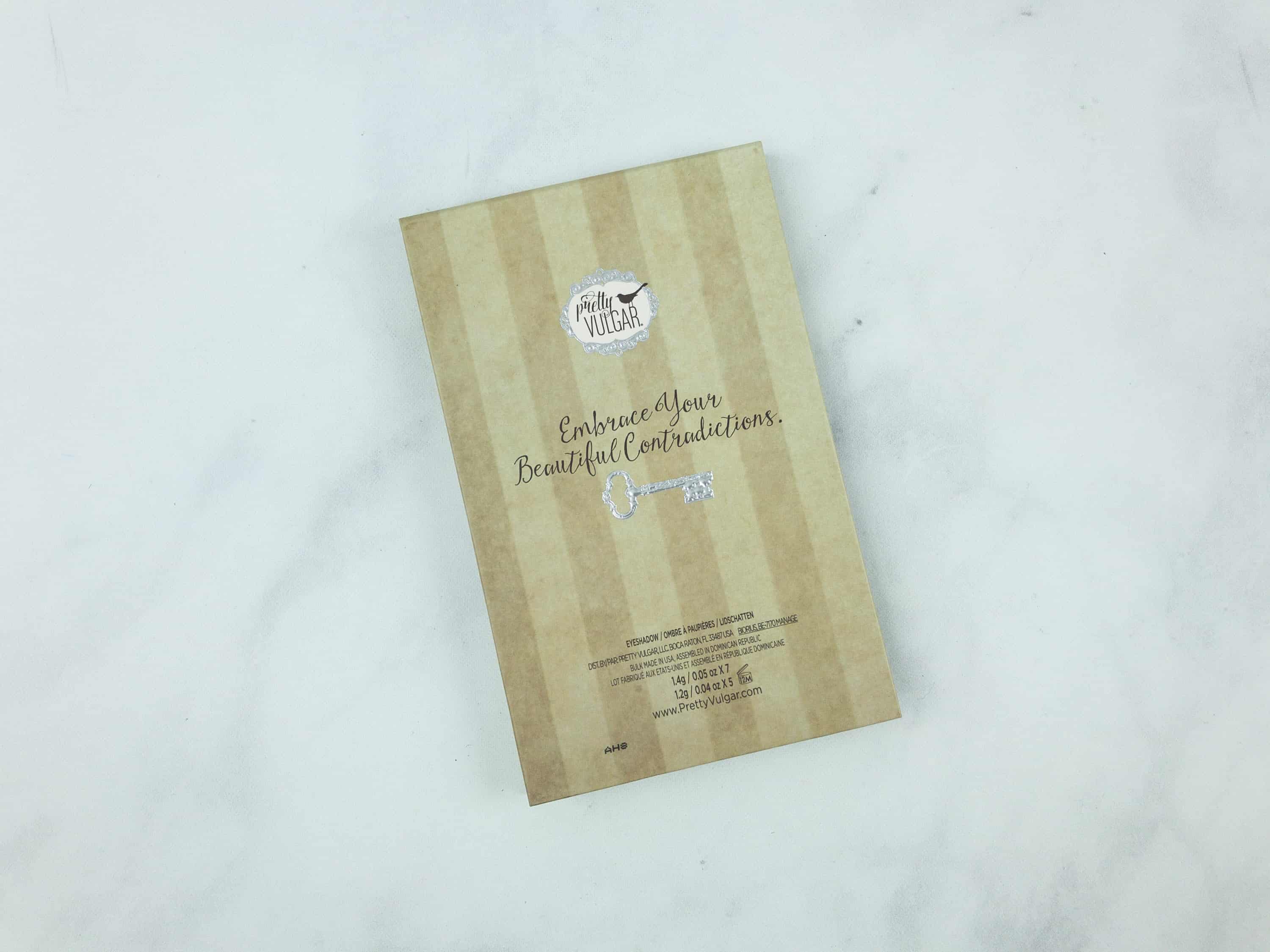 Embrace Your Beautiful Contradictions!
There are matte, satin deep, shimmer, as well as sultry eyeshadows to choose from. I love the combination!
Everything applies fairly smoothly although the metallics worked better for me! They eyeshadows are easily blendable and they stay for quite long too.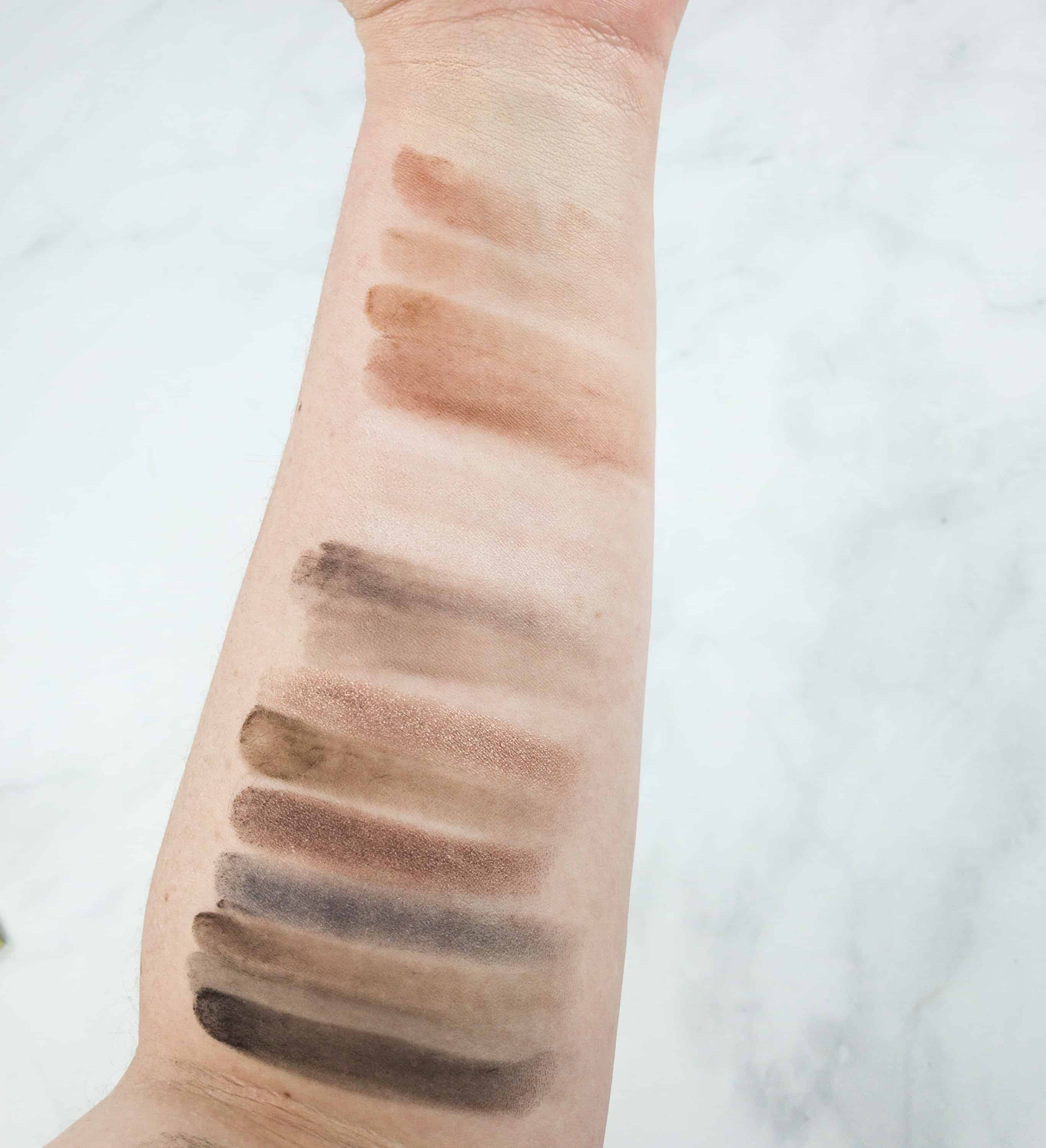 Here are the bronzer and the eyeshadow swatches!
BOXYCHARM has impressed me with this month's regular curation and with the new BoxyLuxe upgrade! I love that they made sure that everything is covered from the blush, foundation, eyeshadow, hair, and even my skin too. What stood out for me was the Sunset Glow Oil because it was an unusual item, but high quality, and deliciously scented. The rest is definitely useful! Everything totaled to $335 so BoxyLuxe is really a big win for the minimal quarterly upgrade price. The signup process was really messy – BOXYCHARM keeps underestimating demand – but the waitlist is open for signups and everyone who upgrades now should be getting the December upgrades, which is a nice holiday bonus for yourself 🙂
What did you think of the new BoxyLuxe from BOXYCHARM?