Box of Happies sends a box of handmade products from different artists throughout the US. The contents vary every month but may include handmade jewelry, accessories, candles, soaps, home decor, bath & body, or more!
Discover new artists each month
Retail value ALWAYS surpasses the price you paid for your Box of Happies
At least 1 or more signature handmade jewelry pieces each month
Uniquely curated in a reusable craft box
Guaranteed to put a smile on your face!
There are two levels to choose from: The Box of Happies Mini includes 2-3 items and is $17.99 a month. The Box of Happies includes 4-6 items and is $29.99 a month. I am reviewing the original Box of Happies and it was wrapped really well in bubble wrap!
Four to six items are included in each box, but you can also customize and add another bar of soap, candle, or piece of jewelry. Or, you can treat yourself to a little grab bag for just $15!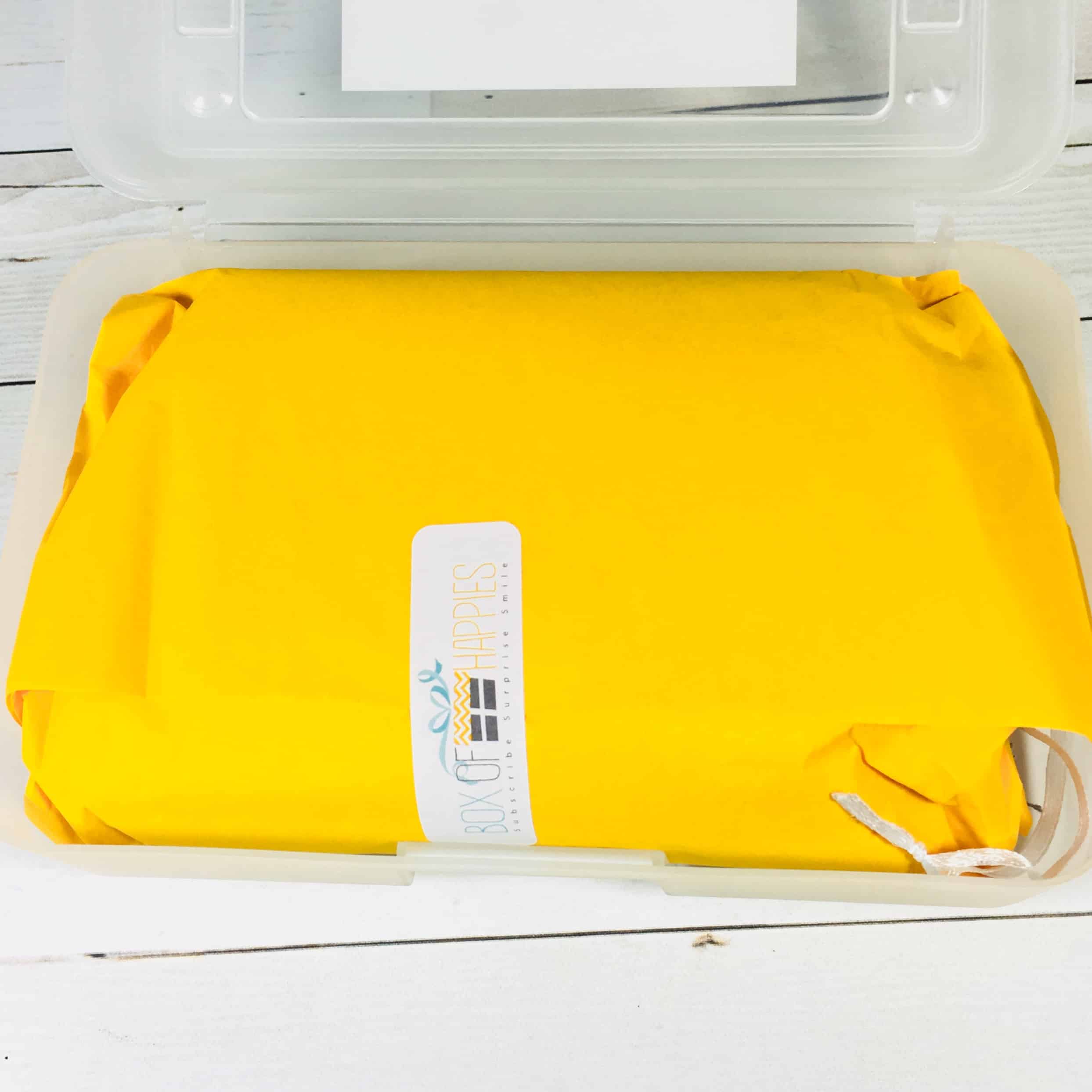 One thing I noticed is that there are no recurring subscription charges. You pay in full, whether that's for 1 box or 12.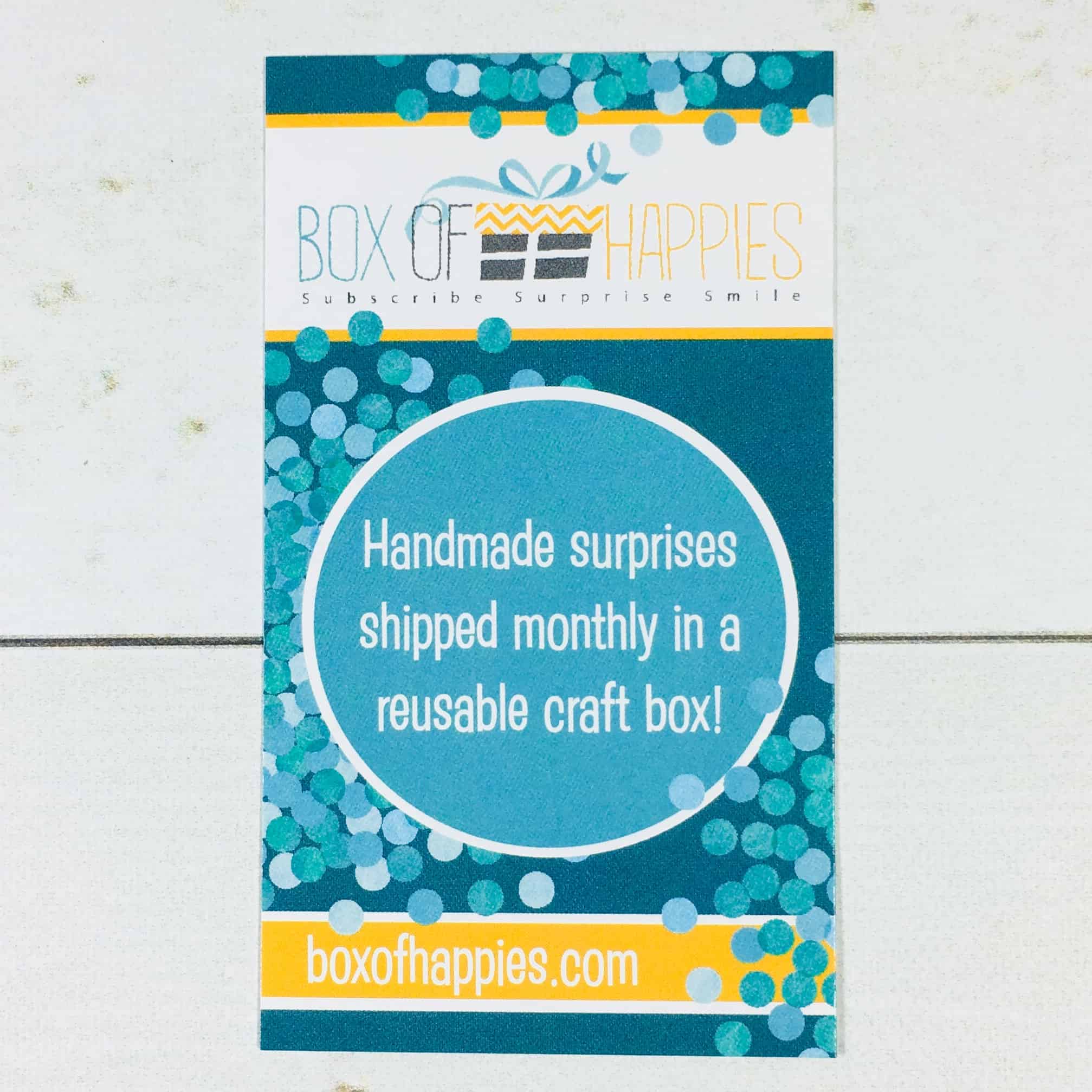 DEAL: Receive a free handmade necklace with your first Box of Happies purchase. Use coupon code HAPPIES.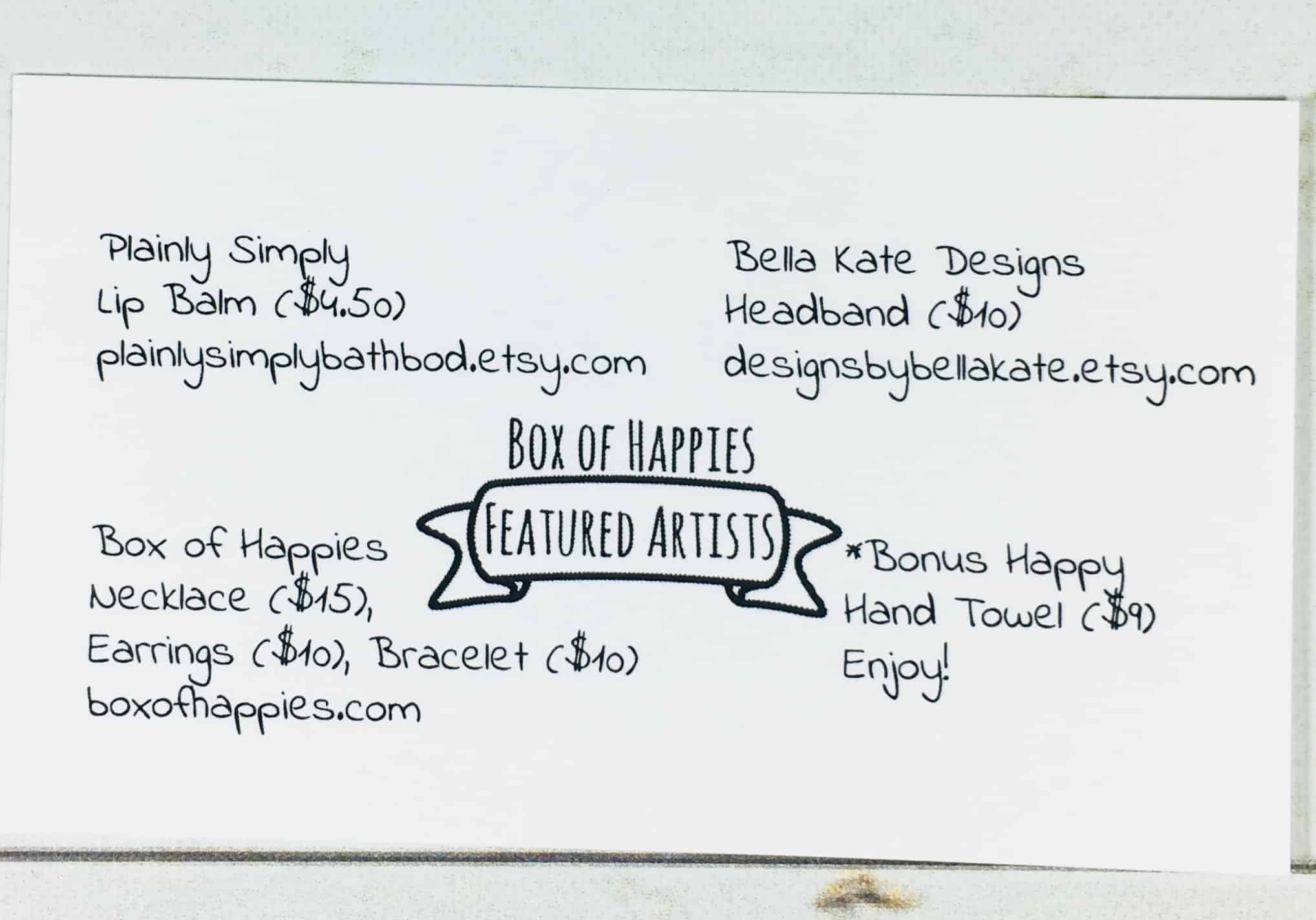 Each box contains an information card with prices and vendors for each item.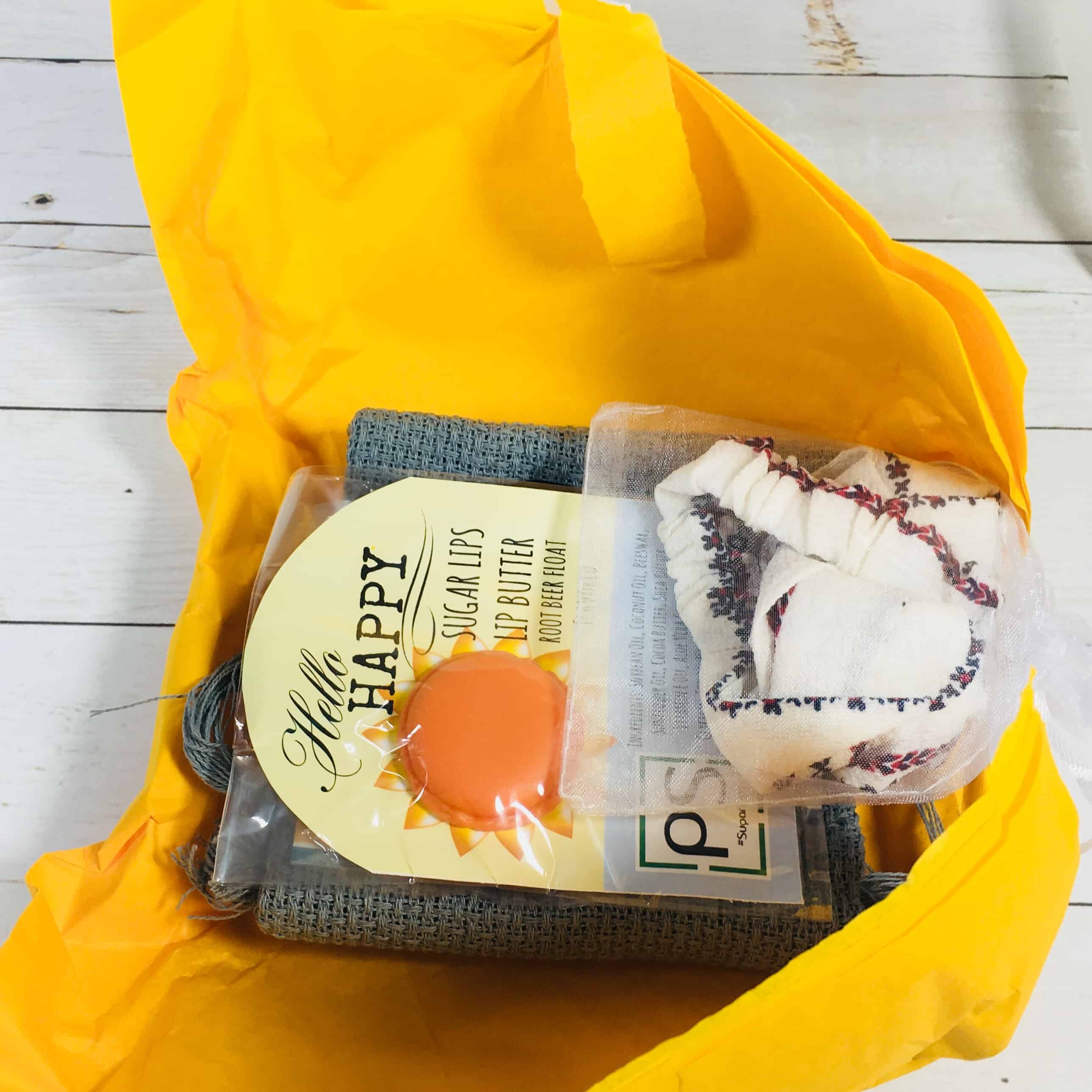 Unlike other subscription boxes, Box of Happies comes in a plastic reusable crafts box and all the items are wrapped in cheery tissue paper and sealed with a sticker.
Everything in my Box of Happies!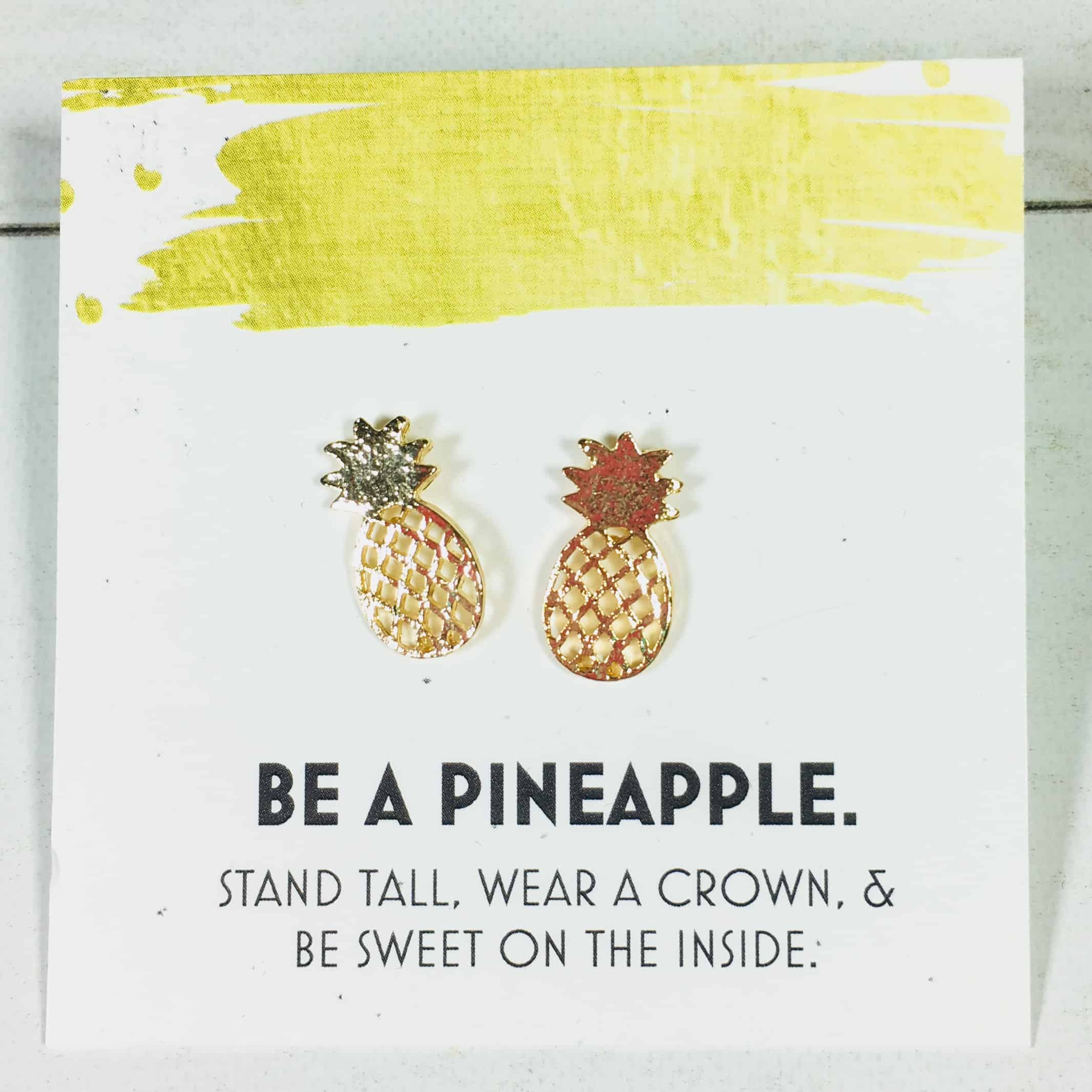 Box Of Happies Earrings (Find similar item here, $8.50) Pineapples are perfect for summer, or really any time now that I think about it.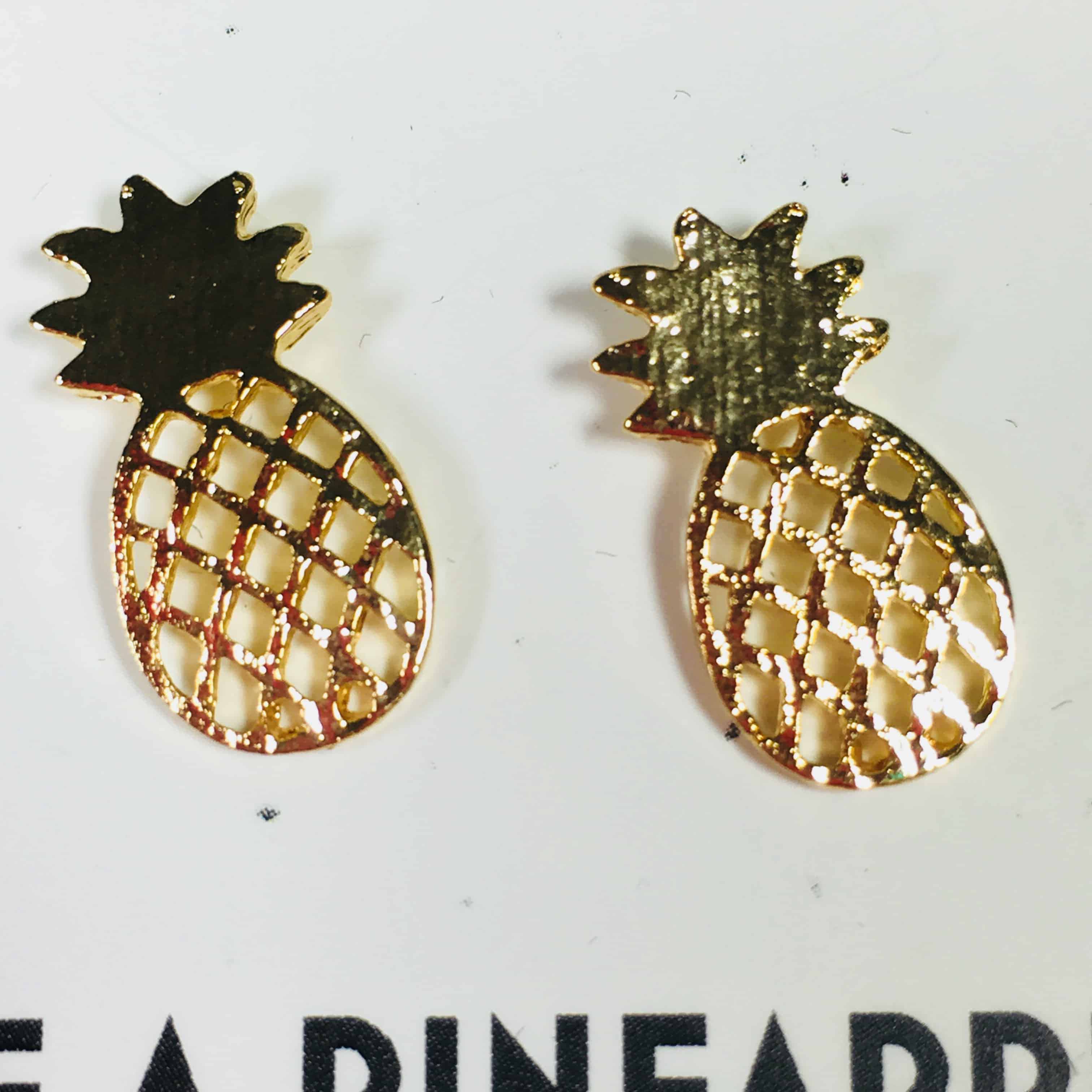 Classic pierced earrings for a sweet vibe anytime.
Happy Hand Towel ($9) is a basic hand towel with fringe on the ends.
There are no tags but I am going to assume it is made of 100% cotton. It is a nice basic in an unexpected color.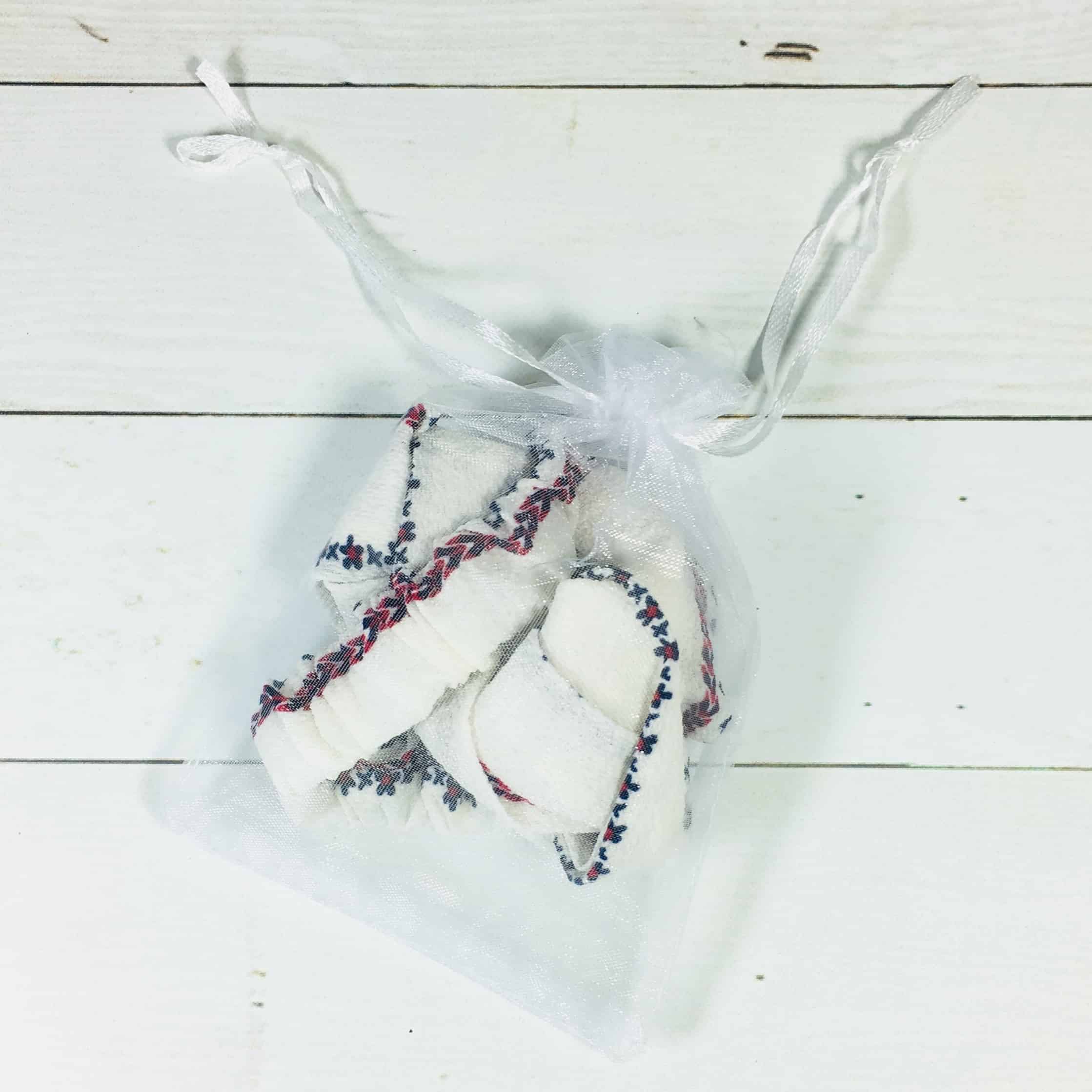 Some of the items come in drawstring bags.
Bella Kate Designs Headband ($10) It looks like this Etsy shop is on a break. My daughter loved the boho look of this stretchy headband. So cute!
The next item was in a velvet bag.
Box Of Happies Bracelet ($10) appears to be made of elastic hairband material attached to a golden hoop. It was way too tight for my plus-sized wrists but fit my daughter perfectly.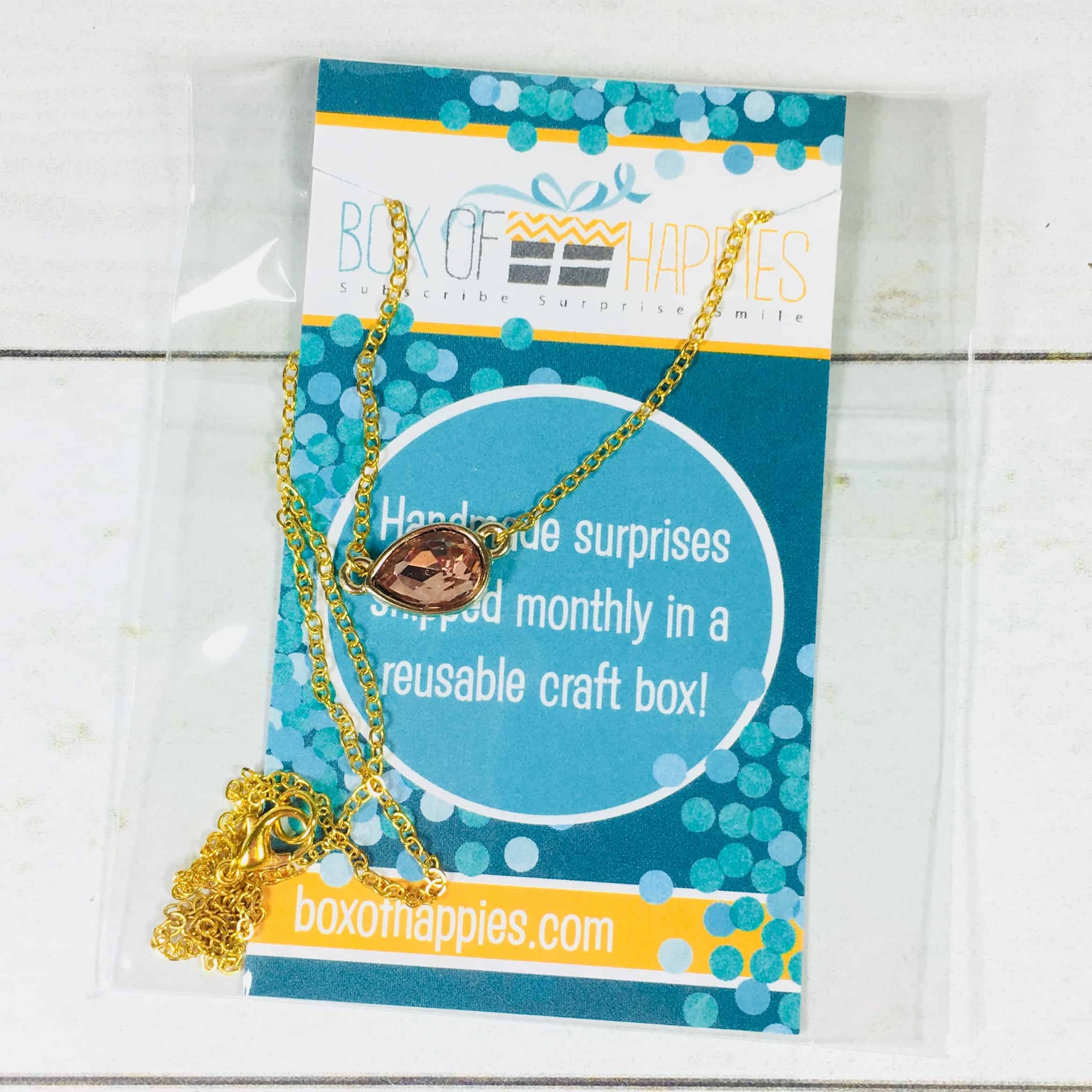 Box Of Happies Necklace ($15) I had a hard time finding a lot of the items online this month.
This necklace has a pear-shaped jewel with a bright yellow/gold-tone chain.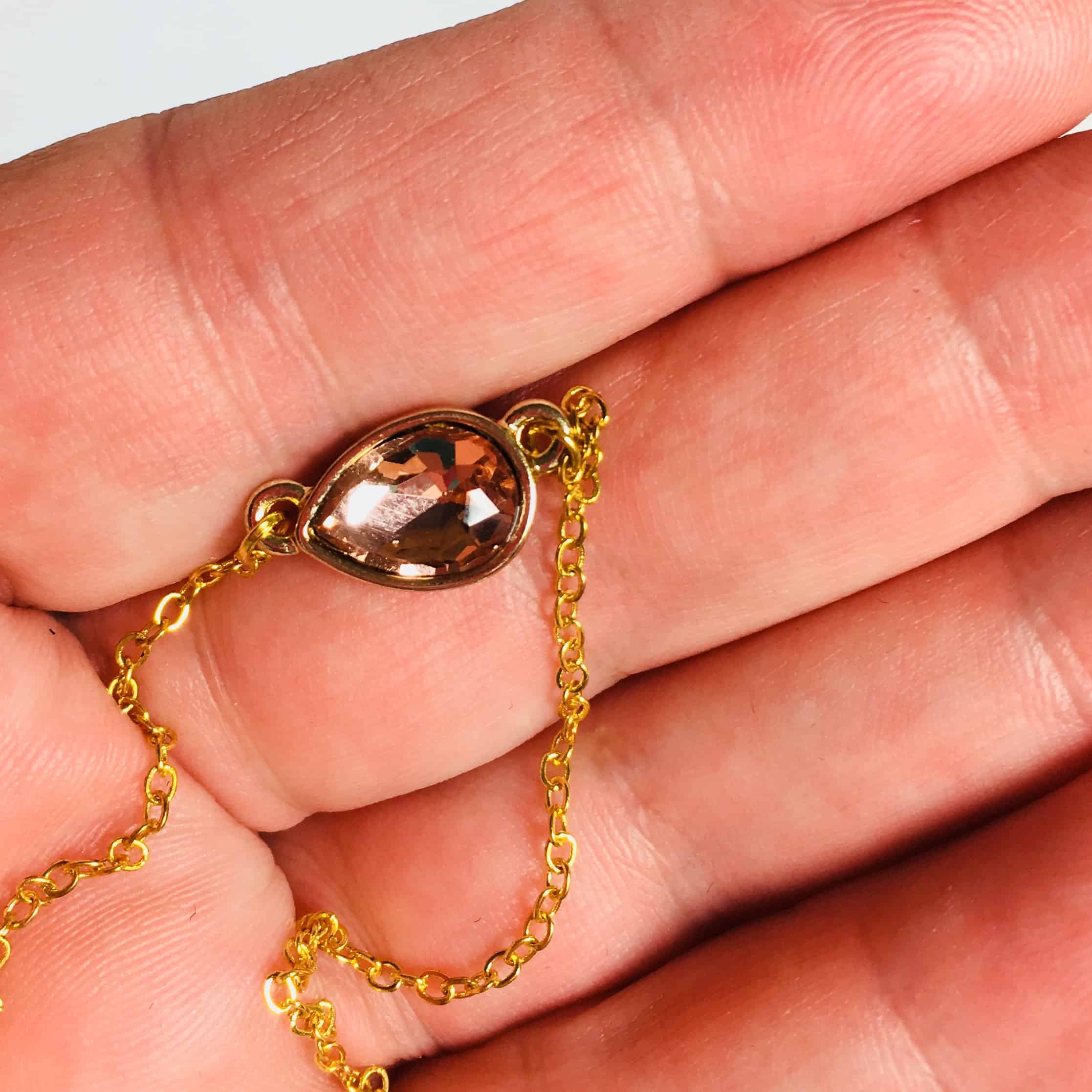 I failed to find the significance of wearing the pear sideways but then I found similar necklaces (made of real gems) going for several hundred dollars! Maybe some people prefer the jewel to be fixed in place rather than moving around.
Plain Simply Lip Balm ($4.50) I couldn't find this product on the Etsy site but I found a ton of bath bombs and similar items.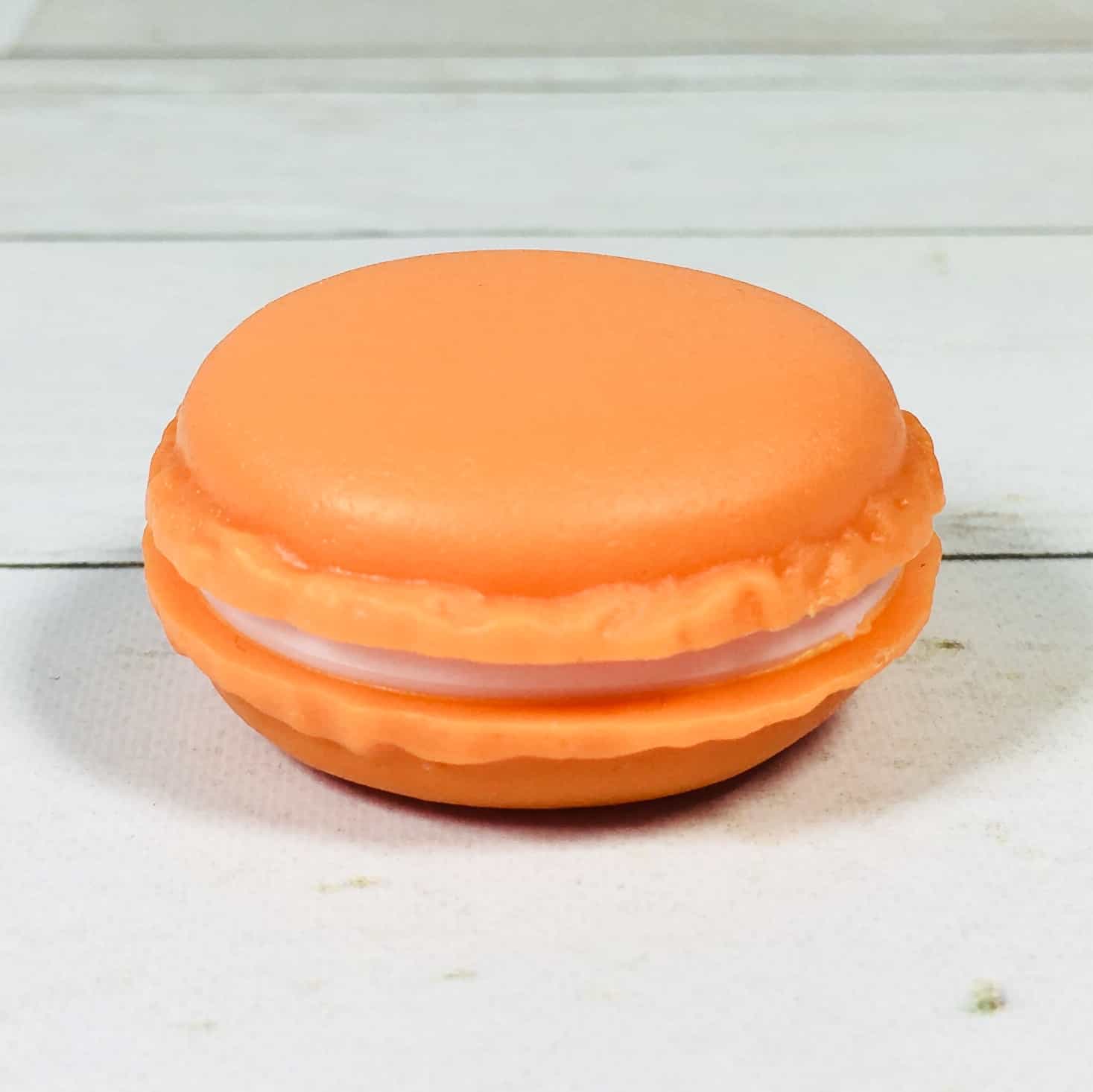 It looks like a French macaron!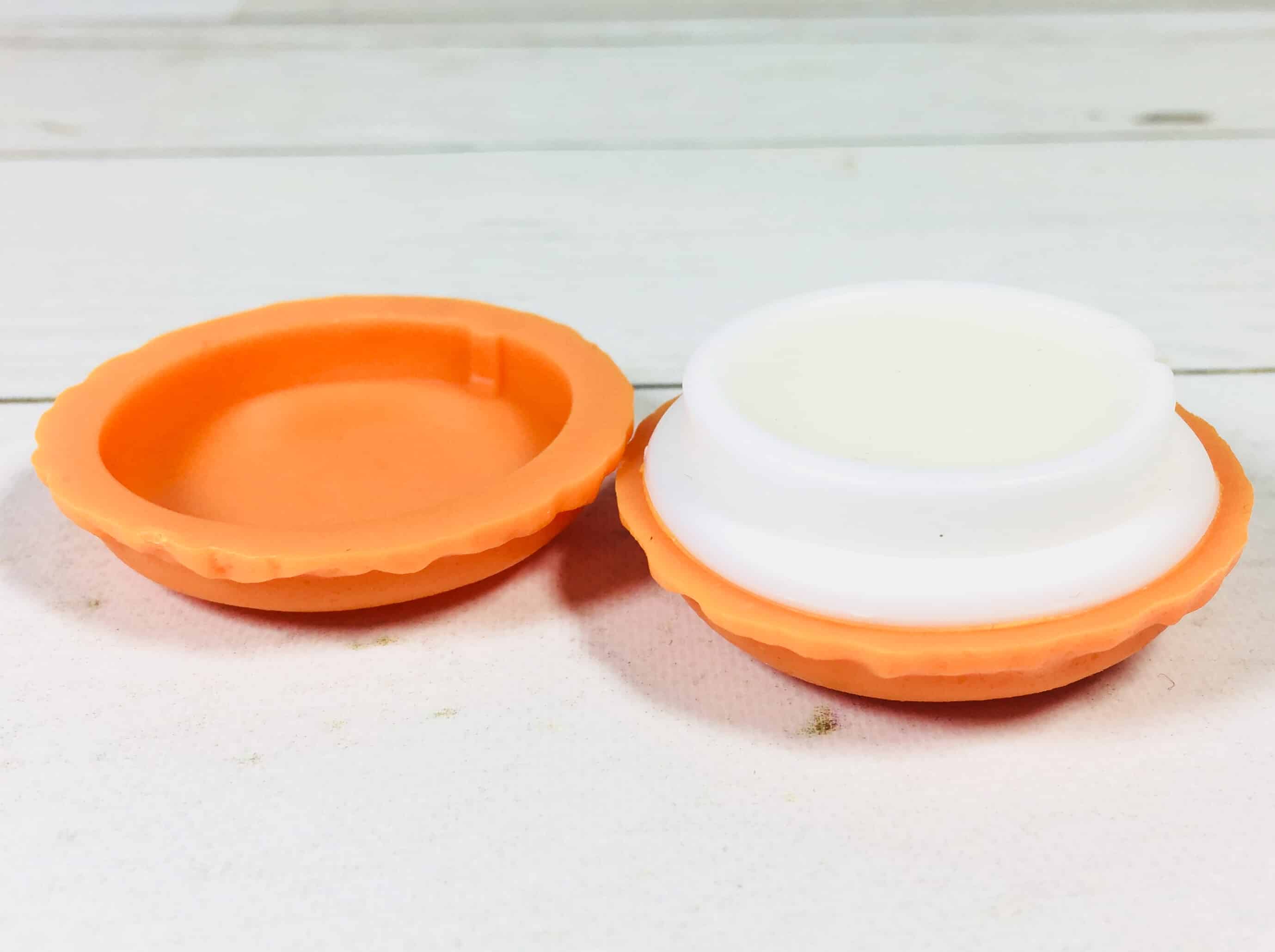 I opened it up to find root beer scented lip balm. My daughter loves root beer and this is a cute lip balm to carry around.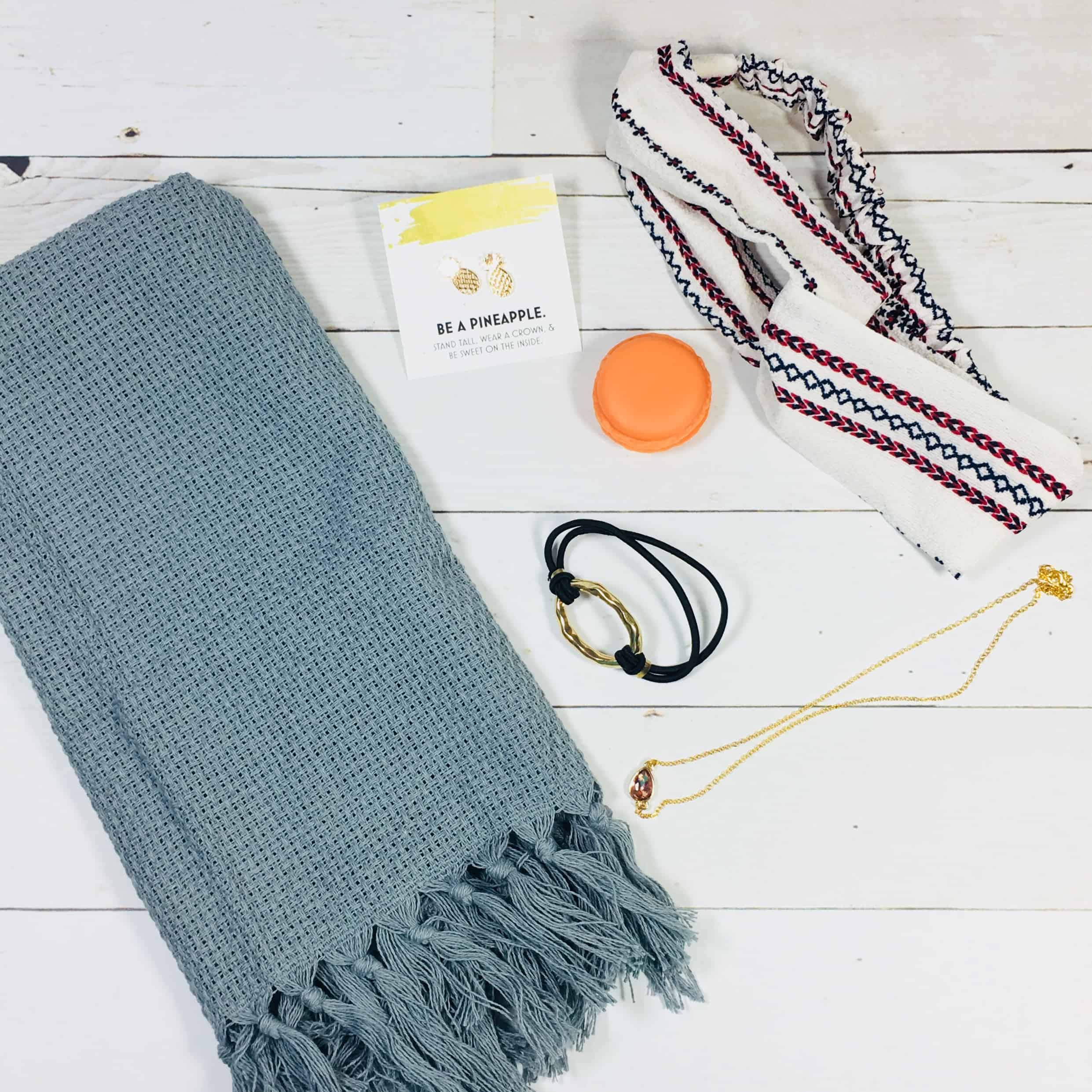 I think the items that Box of Happies sends are cute and novel. My daughters get the bulk of the items so I think it trends toward teenagers or young adults. Some of the items look classic, others are sort of trendy, but they are always of good quality. Just like a box of chocolates, you never know what you're going to get, but a necklace and a pair of earrings are in every box, as far as I can tell. All of the values, with the exception of the earrings, are taken from the product card.
What do you think of this month's Box of Happies?