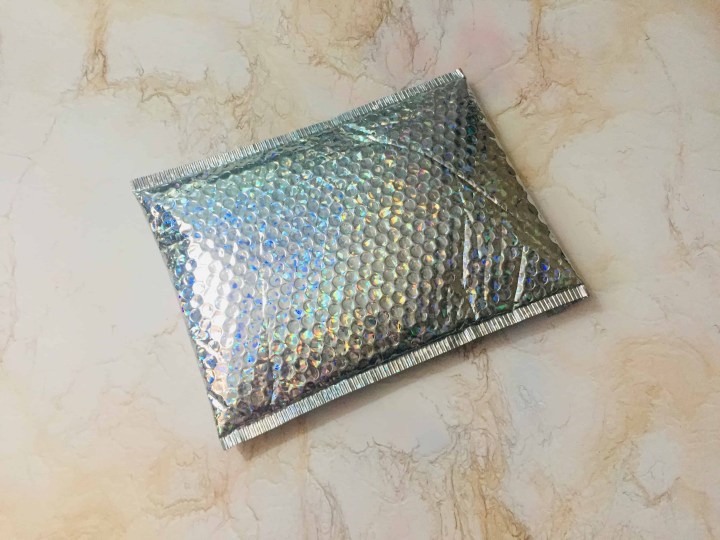 Beauteque offers two ways to get your fill of (mostly) Korean beauty products each month: BB Bag contains 6-8 full-sized products such as makeup, skin care, body care, and more for $24 per month; Mask Maven brings you 9 different masks for $15. Both subscriptions are offered in 1, 3, 6, or 12-month terms that will automatically renew until canceled. This month the masks came in a pretty holo rainbow mailer instead of the box.
DEAL: Save 10% on the BB bag or Mask Maven with coupon code CRATEJOY10.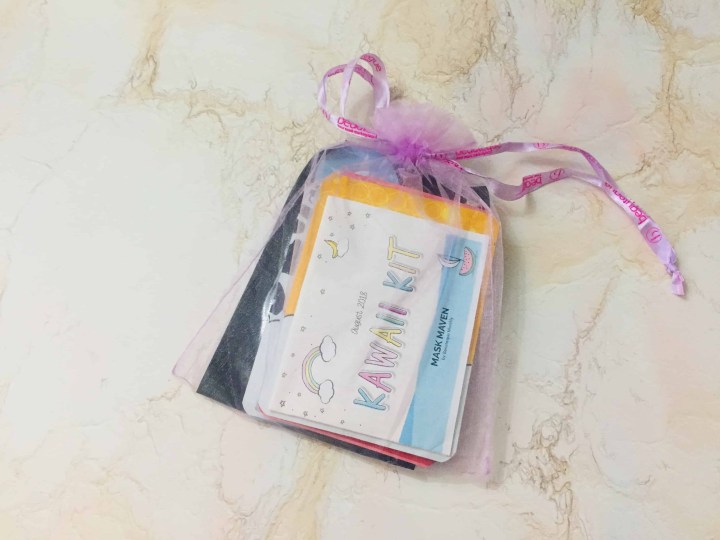 The masks are once again packaged in a pretty organza bag!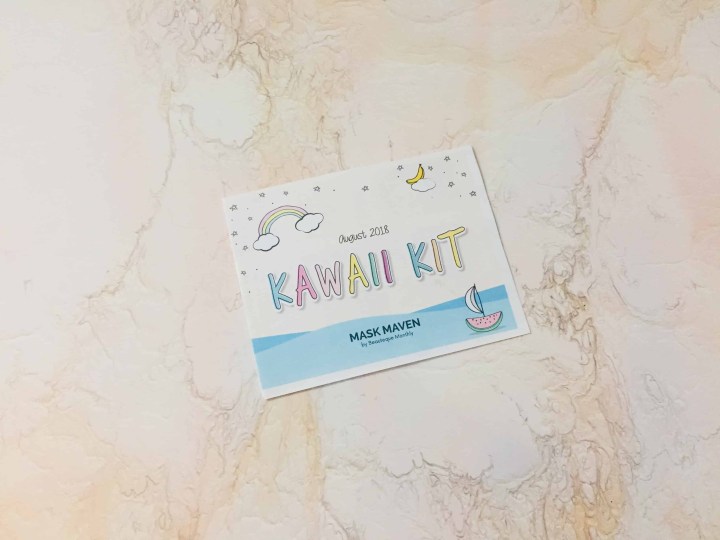 The theme is Kawaii Kit!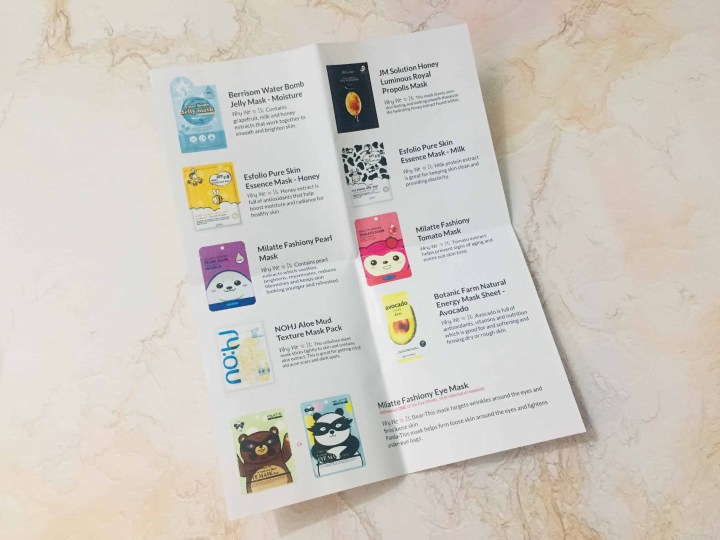 The information sheet has information about all the masks included.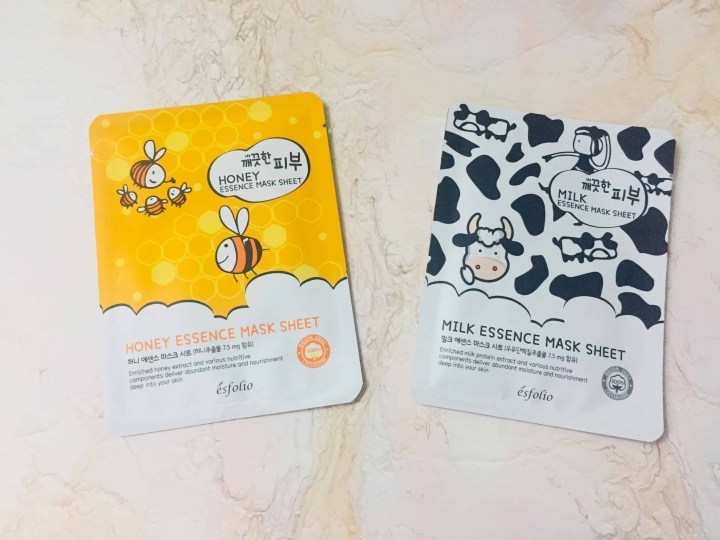 Esfolio Honey Mask – Esfolio masks are some of my favourites, and we were sent two this month! Honey is a popular ingredient in Korean beauty, for its healing and antibacterial properties.
Esfolio Milk Mask – I believe we were previously sent this mask in another box, so I'm happy to see it again. Milk is very soothing and also has lactic acid in it, a gentle exfoliant to brighten skin.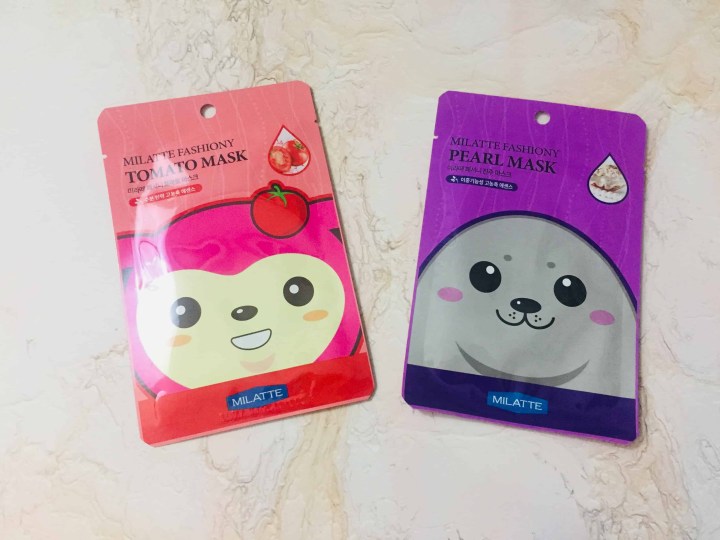 Tomato Mask – How cute is this packaging? Milatte is a new brand for me. Tomatoes help firm and tighten pores and help with controlling oil.
Pearl Mask – I love pearl masks, anything to brighten and give me that glow!
Botanic Farm Avocado Mask — I love eating avocados and they're great for your skin! Full of vitamins and nutrients, they are very healing and hydrating.
Berrisom Jelly Masks — The benefit of jelly type masks is that the essence is a jelly and doesn't run down your face like liquid does. I find the texture can be a bit weird sometimes but I'll try this one for sure as I like Berrisom masks a lot. It has milk and honey to hydrate dry skin.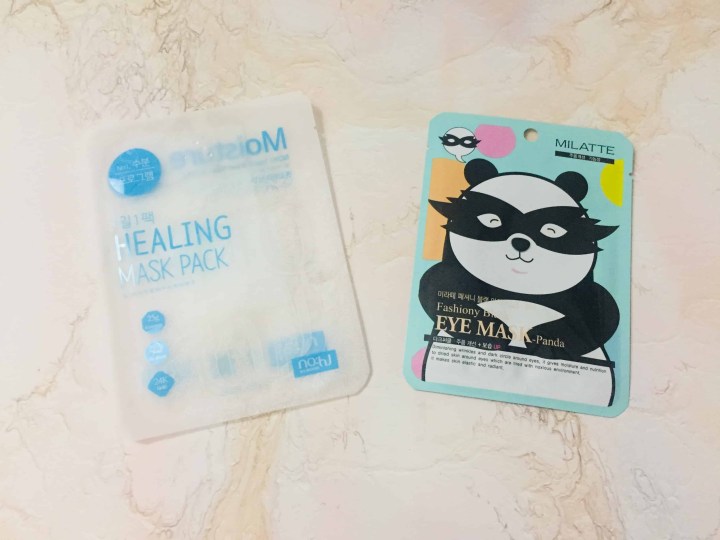 Nohj Healing Mask Pack – Nohj is a brand I got into from this subscription, their masks are high quality, comfortable to wear, and fit my round face well. This healing type mask has aloe which is soothing to reddened skin or acne troubled skin.
Eye Mask – Another Milatte mask, this time with a cute eye mask design. It has niacinamide, a brightening ingredient that is wonderful for those dark circles and puffy eyes!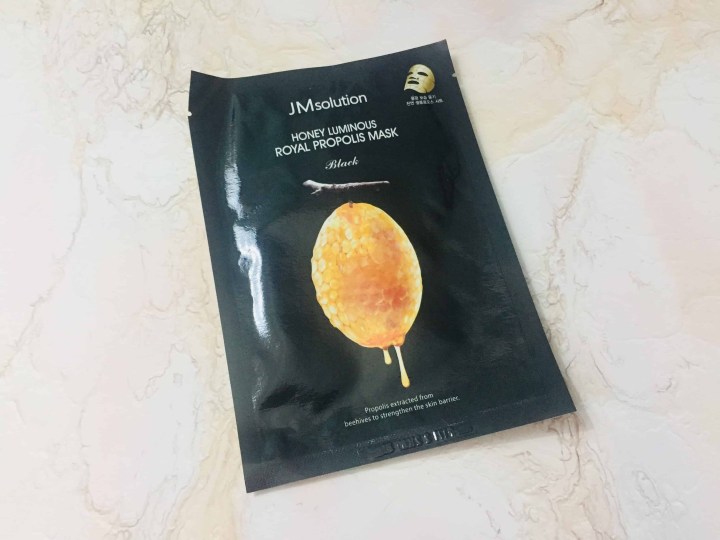 JM Solutions Honey Propolis Mask – I really like the JM Solutions products, they are really nice and feel very luxe. Honey and propolis are both healing and antibacterial, as well as moisturizing. I really like these ingredients in my masks!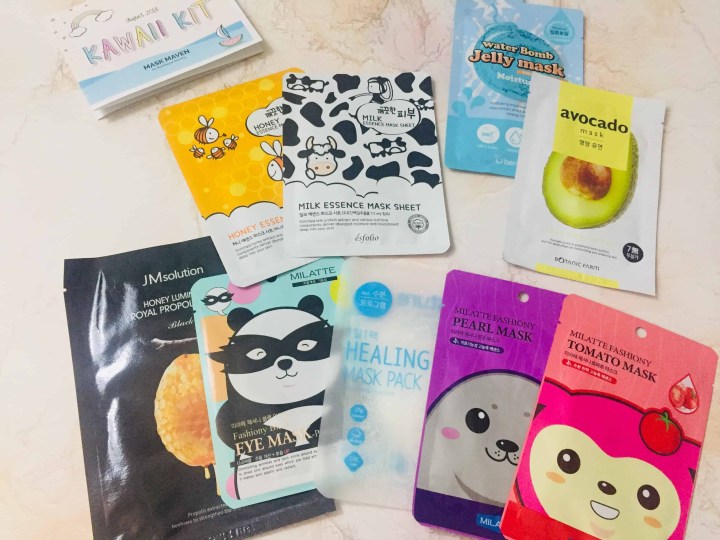 Mask Maven put together a great set for their Kawaii theme. The cute art on the packaging makes it a fun box to open and look through.
What did you think about this month's Mask Maven?