Stitch Fix is a personal styling service. Your stylist will send you 5 pieces based on your profile for you to try on at home and hopefully fall in love with. There are no coupons for Stitch Fix but if you hit the jackpot and keep everything, you save 25% on your whole fix (read below for details).
Your return mailer is tucked right into the box. The styling fee for each box is $20, and shipping is free both ways. I put my return items out with the rest of my outgoing mail – couldn't be easier.
Here's how Stitch Fix works: fill out your style profile! This includes style, budget, what you're looking for, and you can get as detailed as you want with the notes to your stylist. It really really does help to provide notes to what you're seeking, and a Pinterest board if you have one!
You will also receive a separate paper with a list of your items. You'll be charged a $20 styling fee and shipped five items to try on at home. If you keep anything your styling fee will be applied to your order, but if you don't, you will pay the $20 fee.
Every box includes a set of styling cards with suggestions on how to wear the particular item. The styling cards have changed a bit – before they showed a dressier and less dressy version, now they're featuring multiple sets of accessories to pair with the garment, or 2 entirely different looks, but not necessarily dressed up and dressed down.
I find the styling cards very helpful. I am not a naturally good-at-fashion person and these help a LOT. Even if I don't keep the pieces I use them as inspiration – like my own personal fashion editor!
Items are always well-packaged!
The styling fee is so worth it – I never go clothes shopping anymore. I just wait for my fix! If you keep everything you get a 25% discount, so it pays off to be specific on your style profile. You will check out and get charged to your Stitch Fix account. Return the pieces you don't want in the prepaid mailer (free shipping!).
Everything in my August 2018 fix.
Rebecca Minkoff Bree Top Zip Satchel. It's a top zip satchel in red! The bag is classy and handy, plus it's ideal whether for work or for casual occasions!
Made from red pebbled leather, you can use it either as a sling satchel or a handbag.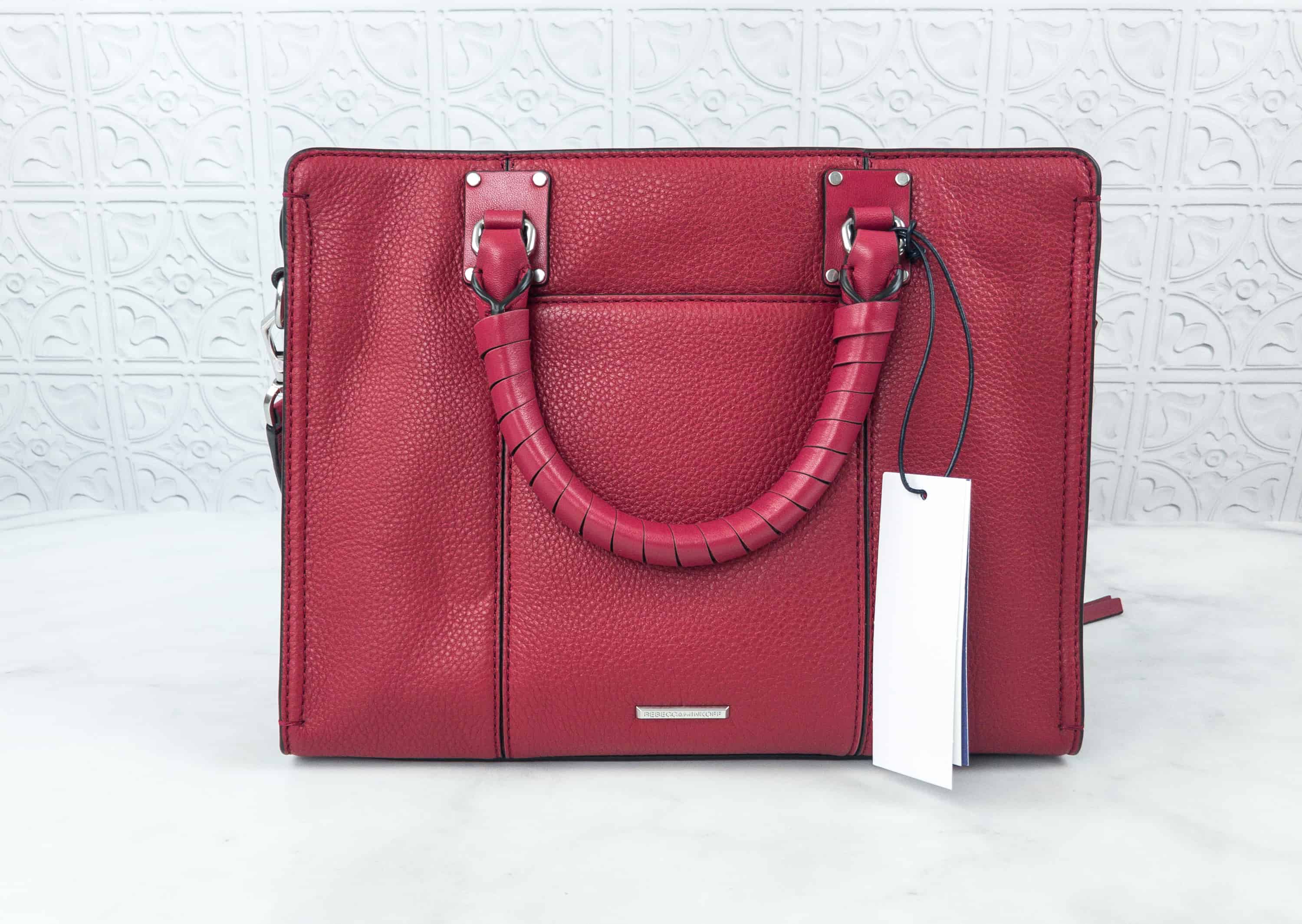 The handles were wrapped in red leather too to make it easier to grip. This bag exudes beauty at every angle!
The top zip is made from metal to ensure sturdiness, plus there is a loop where you can hook the straps so you can go hands-free.
There is a zippered compartment under the flap which can actually fool anyone who thinks that the tassel there is just for fun or design. This is a nice touch to the bag!
There are more zippered pockets inside the bag. This means that I will have more room to store my personal items in an organized fashion.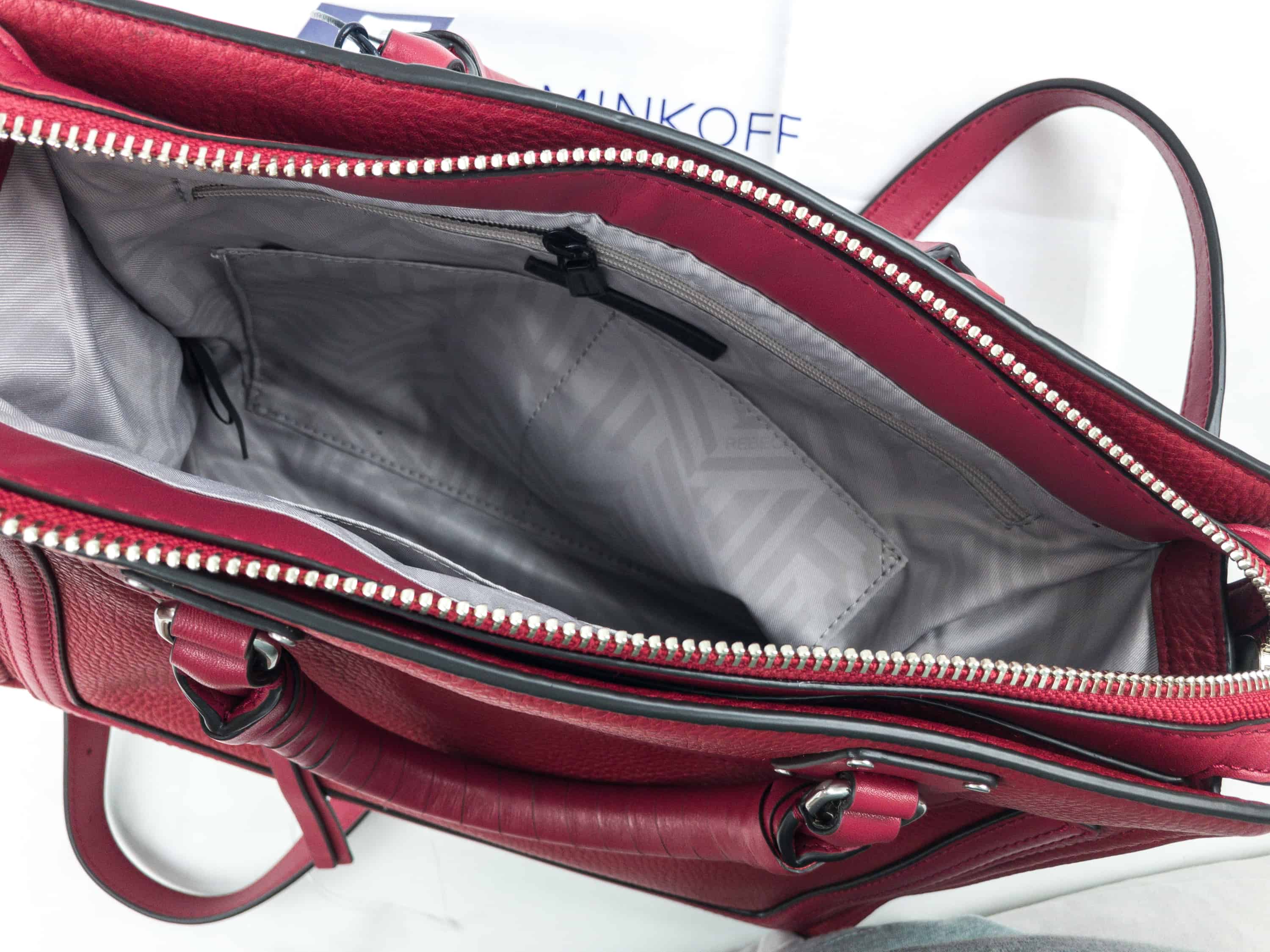 It's enough to accommodate some personal belongings. The interiors are stitched well too.
If you look at the bottom of the satchel, you will find a metal on each corner of the bag. They serve as a "feet" for the bag, so it won't topple over when you place it on any surface. Rebecca Minkoff is a personal favorite of mine, so this one was definitely a win!
Goldray Gabor Asymmetrical Detail Blouse. This black asymmetrical blouse looks pretty with its V-shaped collar and long sleeves. I love the layering on this blouse and it does look great with a light colored skirt, or even dark pants plus boots. Add a necklace and you're done!
Brina & Em Esme Button-Down Tunic Blouse. I also got this cute polka dot, button-down tunic blouse with long sleeves. The buttons are black and blend nicely with the cloth. The fabric is cool on the skin. I can pair this easily with denims and high heels.
Loveapella Gali Collared Knit Top. This collared knit top is perfectly comfy to wear for colder days as it has long sleeves that are bunched up at the wrist. I like the collar here because this gives that semi-casual vibe to it. I think this will look great with black pants or denims.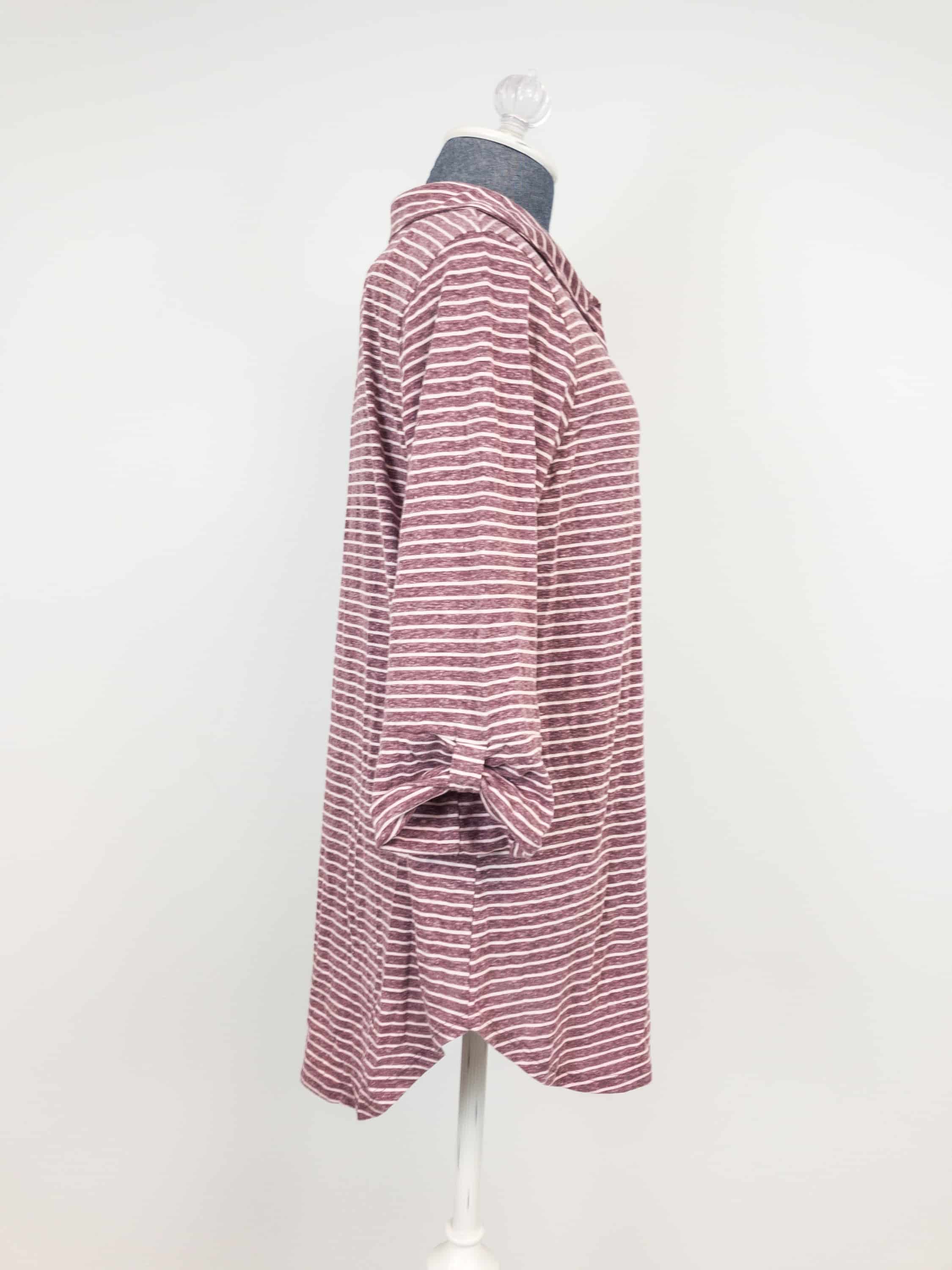 The sleeves are a bit rolled up and strapped on the inside for an added effect. The stripes are not as bold as I want them to be but they're enough. Pairing it with a single-color bottom will do the trick.
Paige Cardamom Ruffle Wrap Dress. Wrap dresses will never go out of style and this one is a sure winner for me. The floral design with ruffles at the collar adds texture to this dress and the belt can be cinched properly to complement your figure.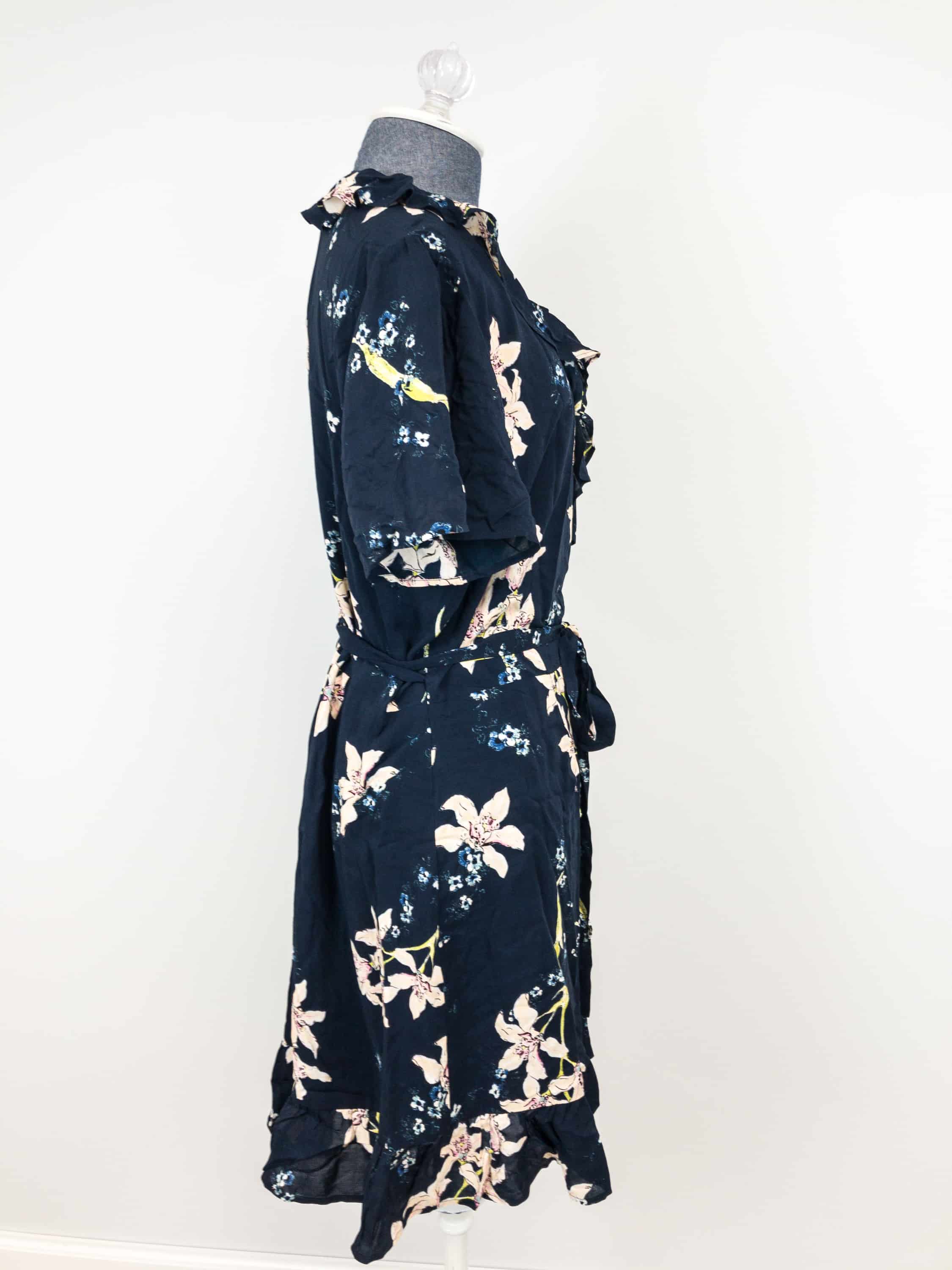 This looks like a great casual dress but the wrinkles means it's a no for my wardrobe. It only comes down just a few inches above the knee and will look absolutely amazing when you pair with strappy heels.
Stitch Fix's offering for this month is impressive on style especially with the wrap dress and the satchel but I didn't love the sameness of the pieces (multiple tunic styles!). Although I am not really a fan of the asymmetrical blouse, it does look feminine in a way and it falls really nicely. I love that this month's box contains items that are for casual and formal looks, and the best part is that I got a stunning red satchel to show off, but I don't wear too much red, so the striped shirt was a bit overkill for me (even though I wanted the stripes to be bolder!).
What did you get in your Stitch Fix this past month?