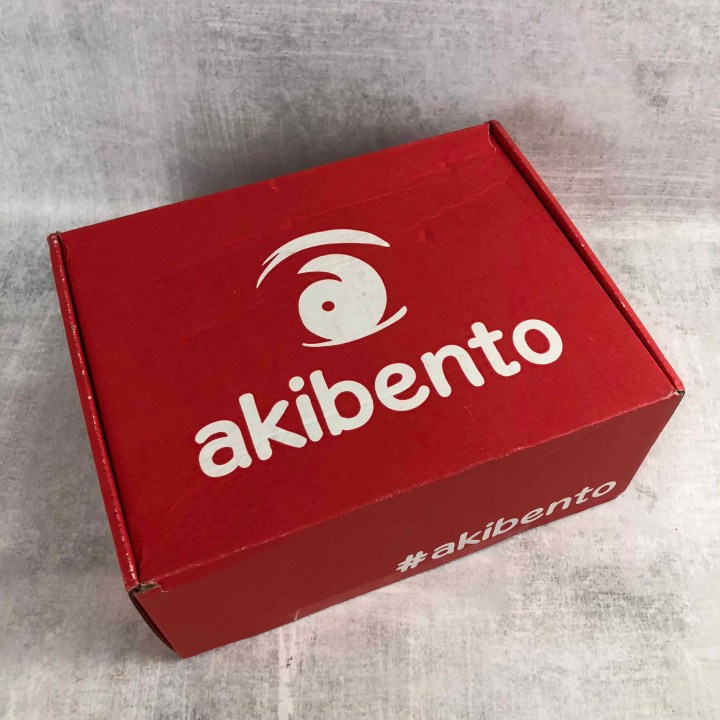 Akibento is a monthly anime subscription box that costs $29.95 per month. They promise $60 in value in each box, with a total of 6-8 items including an epic shirt. Items might include anime collectibles, figures, and more.
DEAL: Save $3 on your first month! Use coupon code ANIME.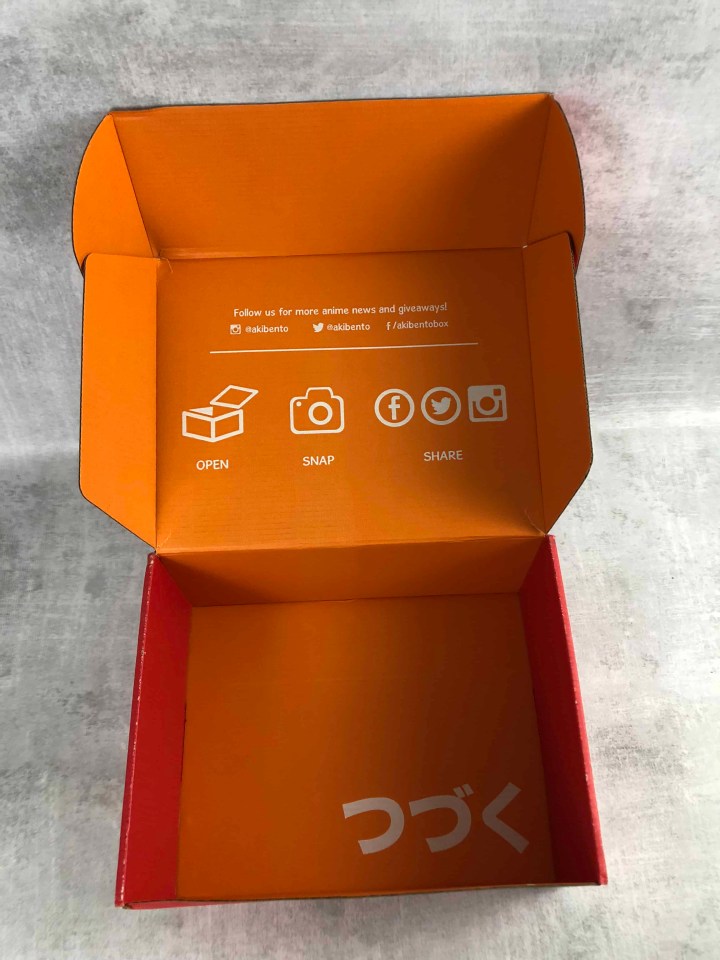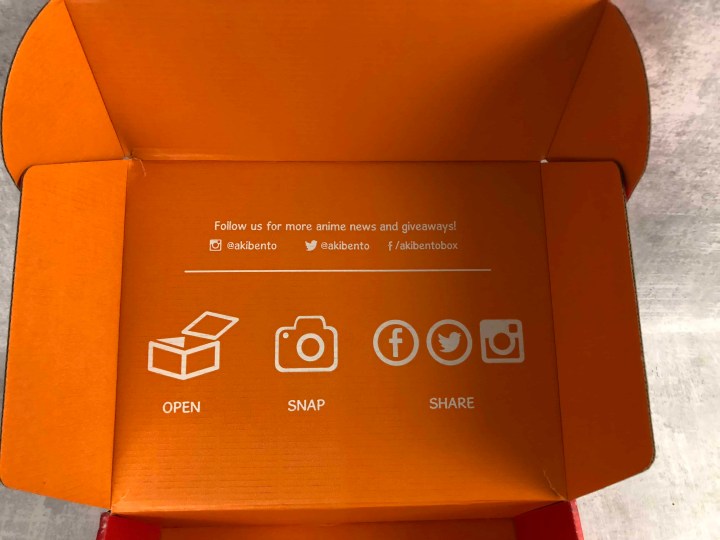 The Japanese characters at the bottom of the box reads "tsuzuku" or "To Be Continued" in English.
BRAWL is the theme for this month and the items that are in this box are wonderful representations. Let's take a look at what Akibento has chosen to represent this theme.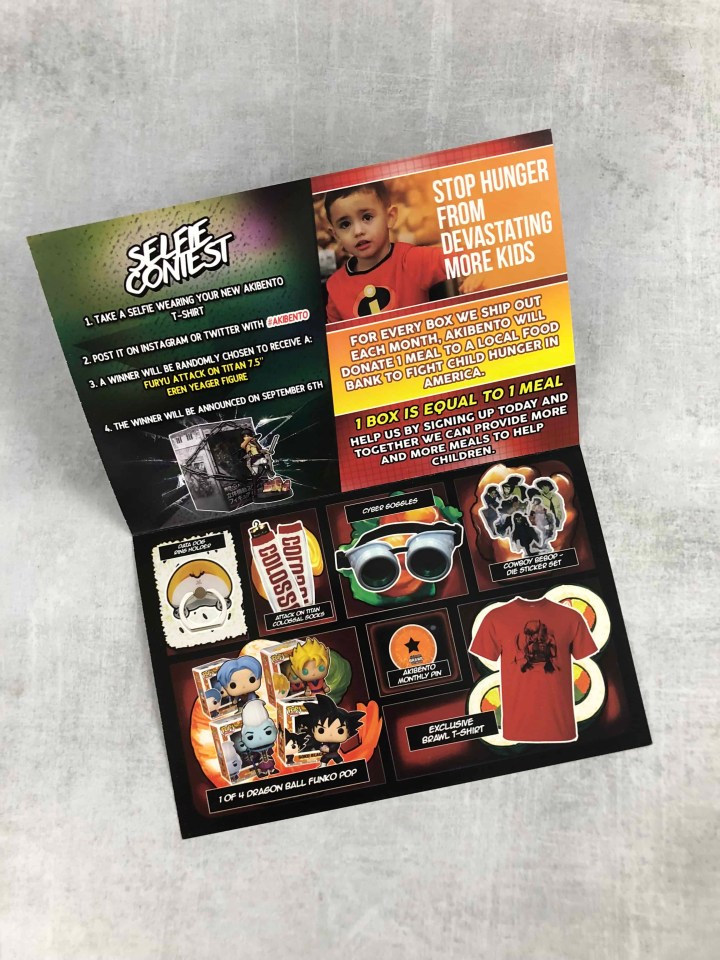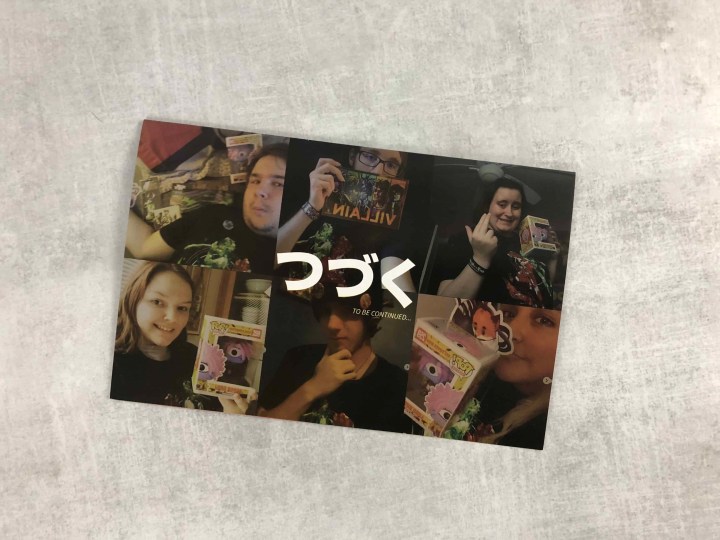 The information card lists the items in the box and their pictures. In addition, there is also a selfie contest so you can show off how awesome you look with the items in this box.
Everything in our box!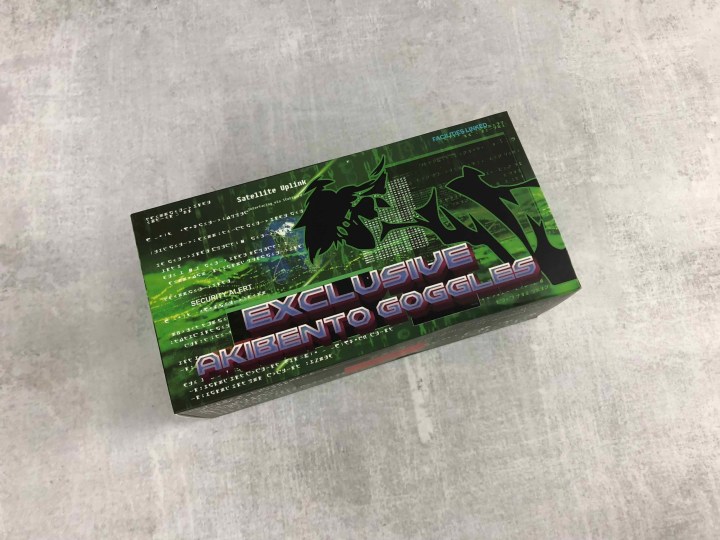 Akibento Exclusive Goggles – What a fun item!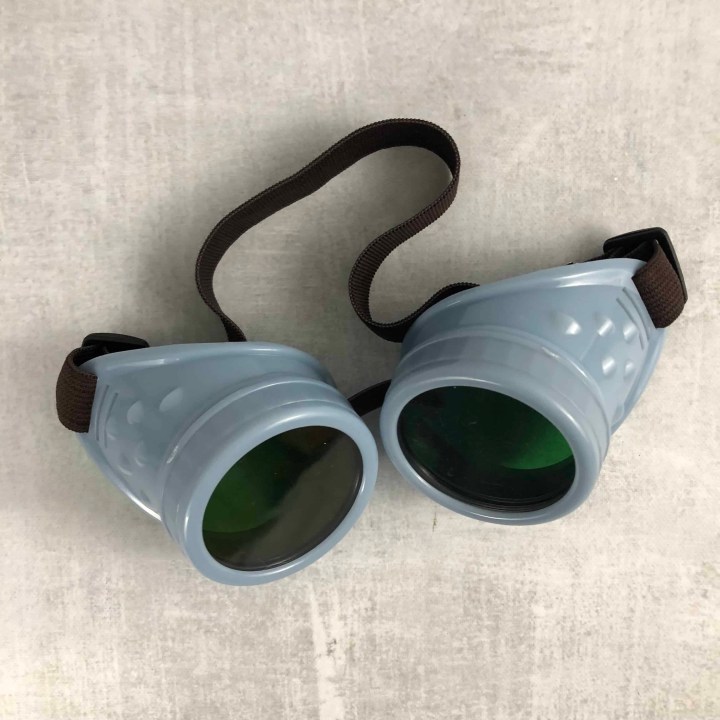 These are great for steampunk, sci-fi or even Dr. Horrible cosplay.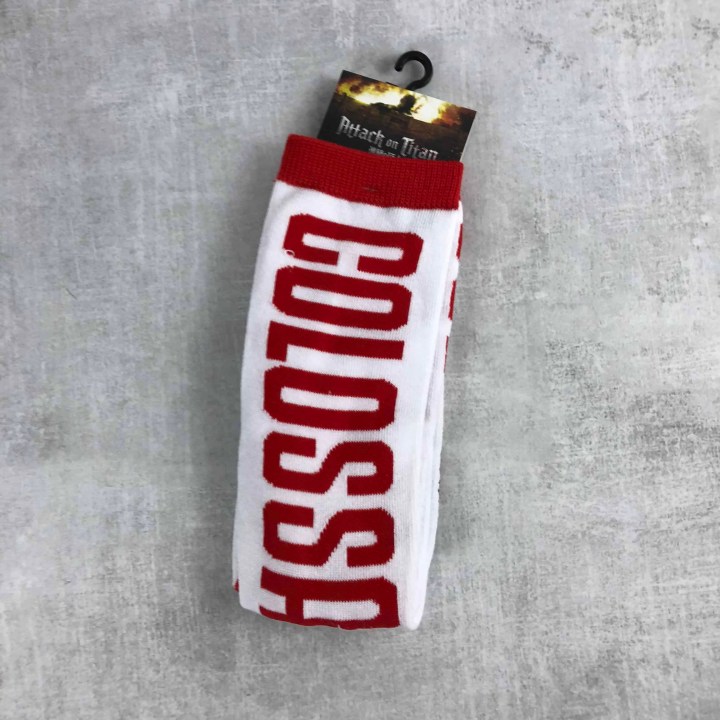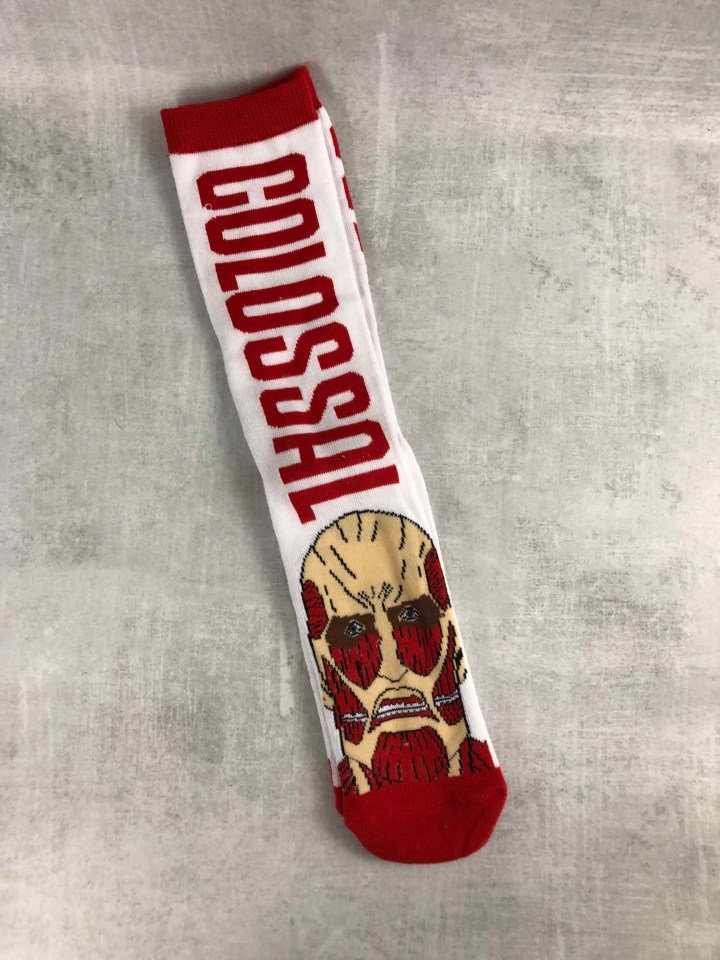 Attack on Titan Socks – These Colossal Titan socks are a lot of fun. I enjoy this anime immensely and these socks go great with the collection.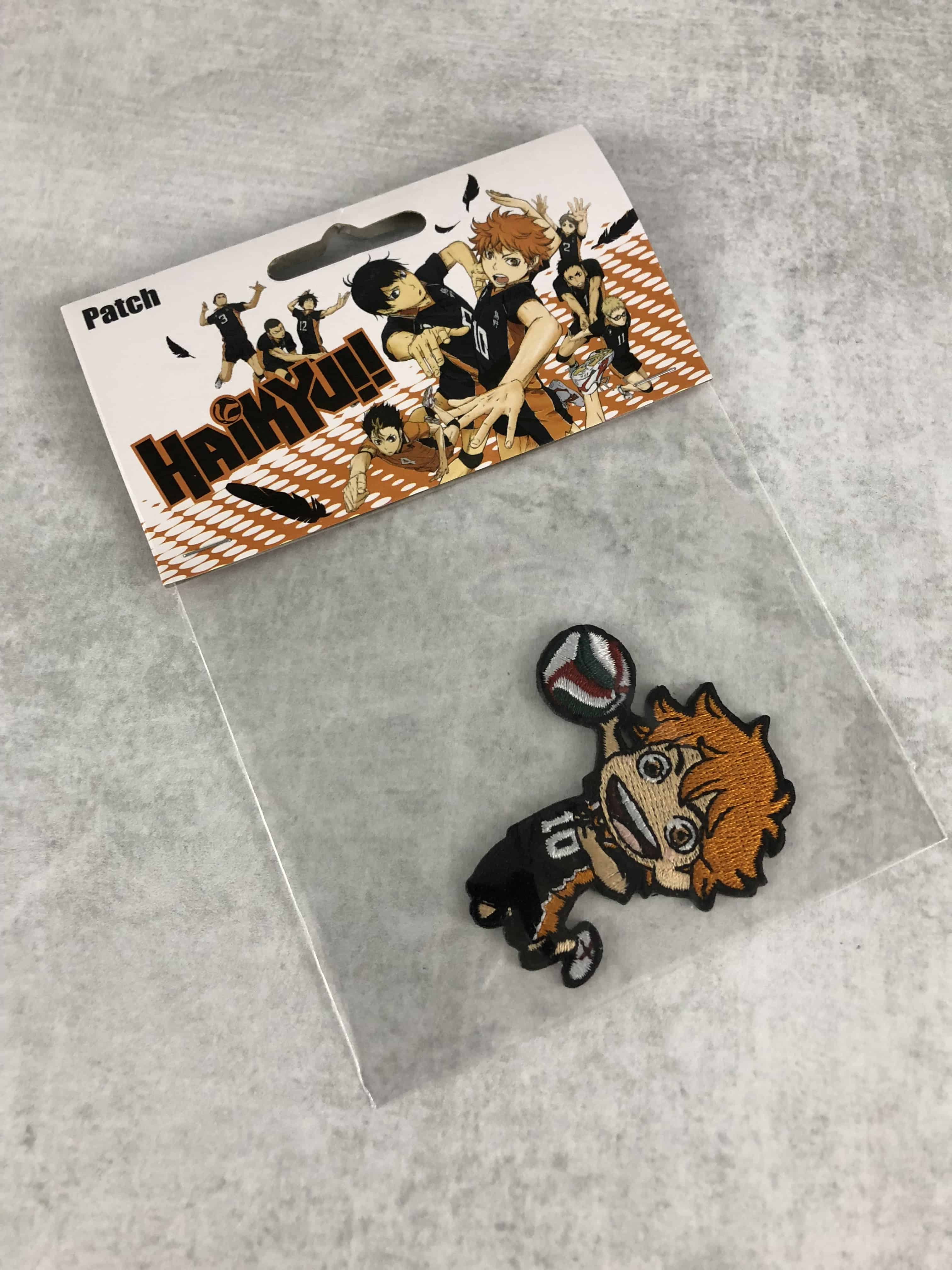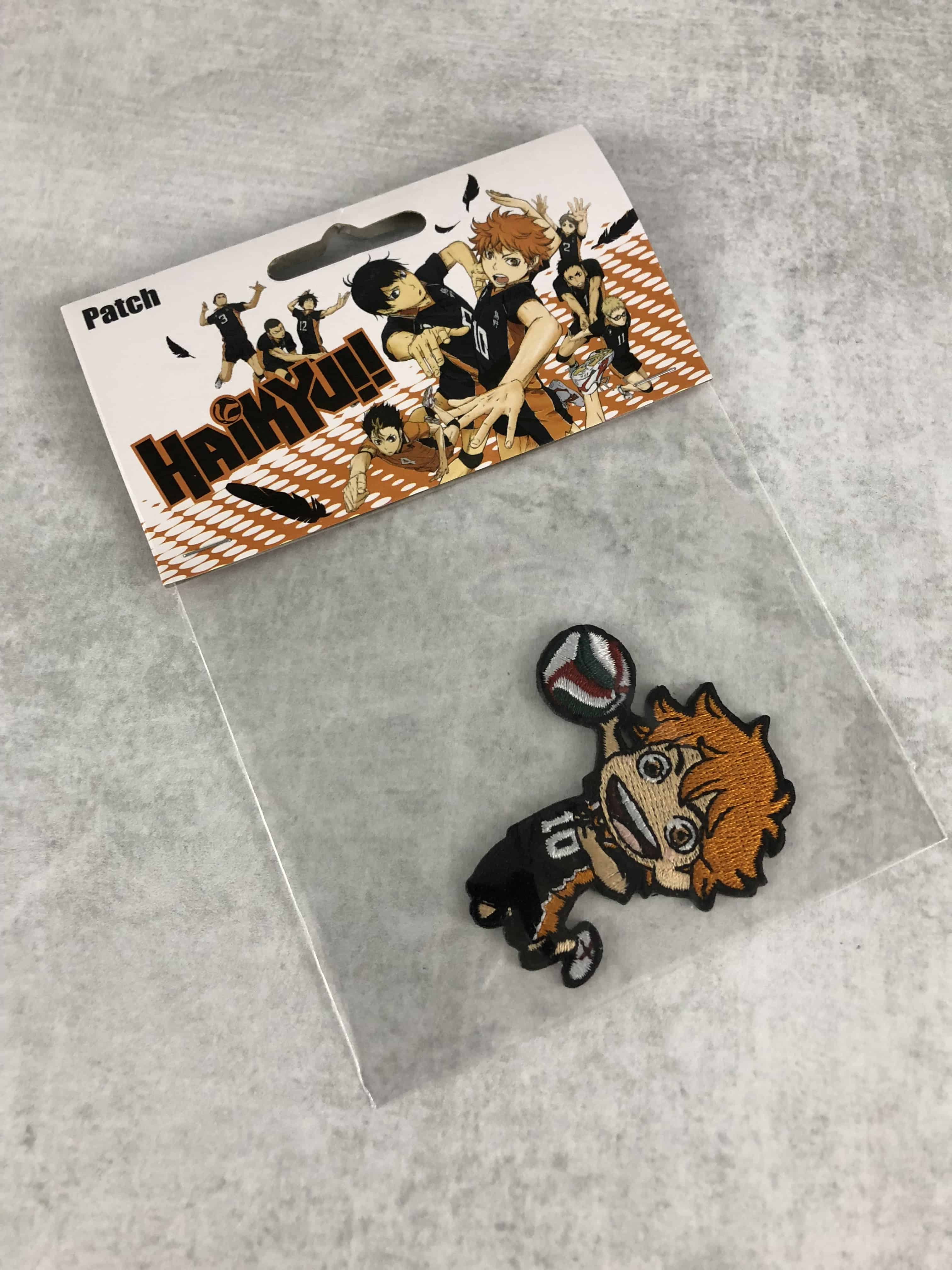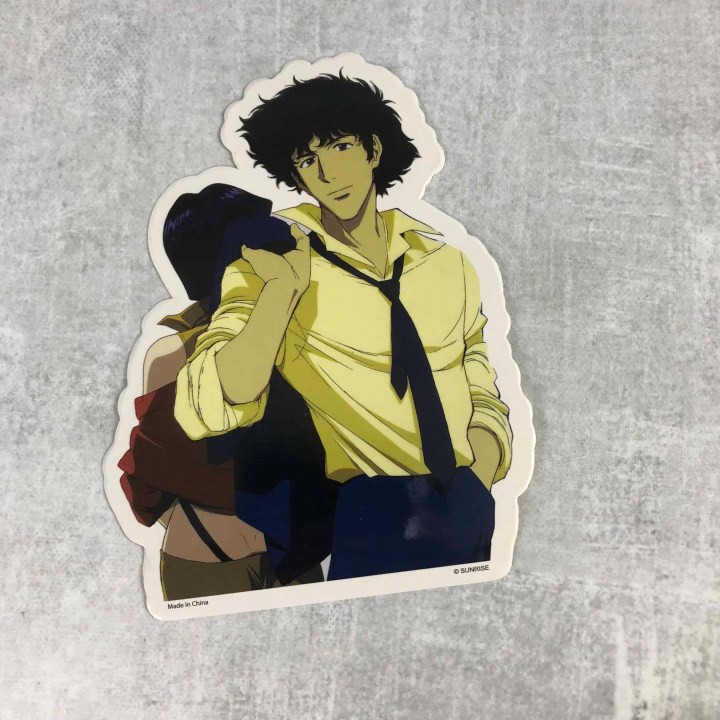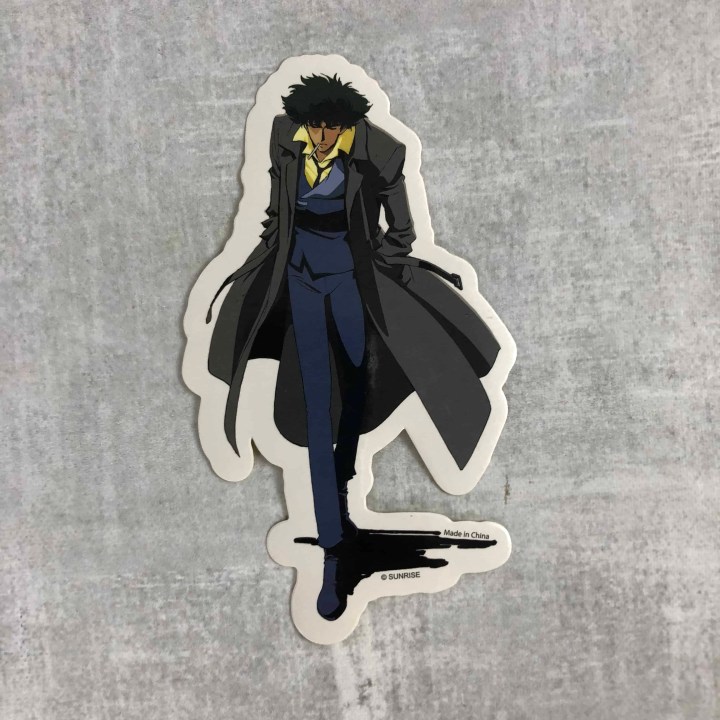 Cowboy Bebop Stickers– The stickers look incredible and are from one of the most popular animes of all time.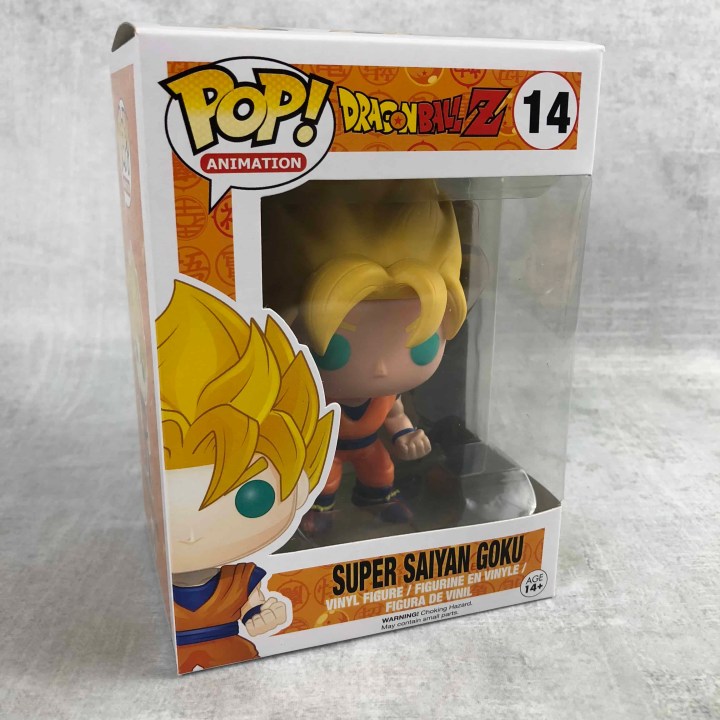 Super Saiyan Goku Funko POP! – I'm a big fan of Funko POP! figures and receiving a Dragonball Z character will look good with the rest of the collection.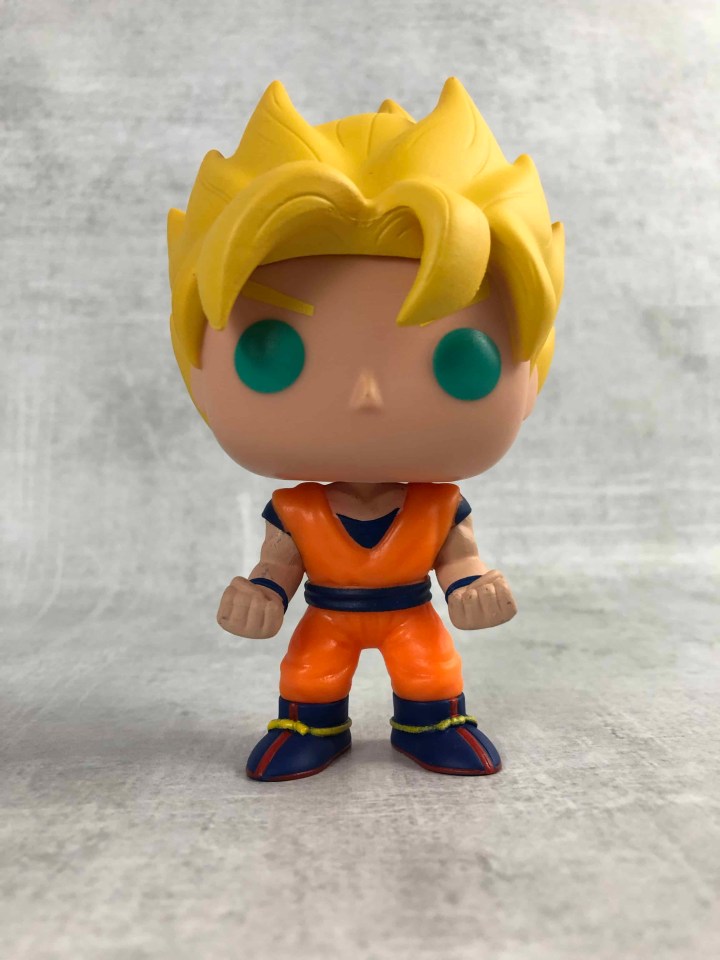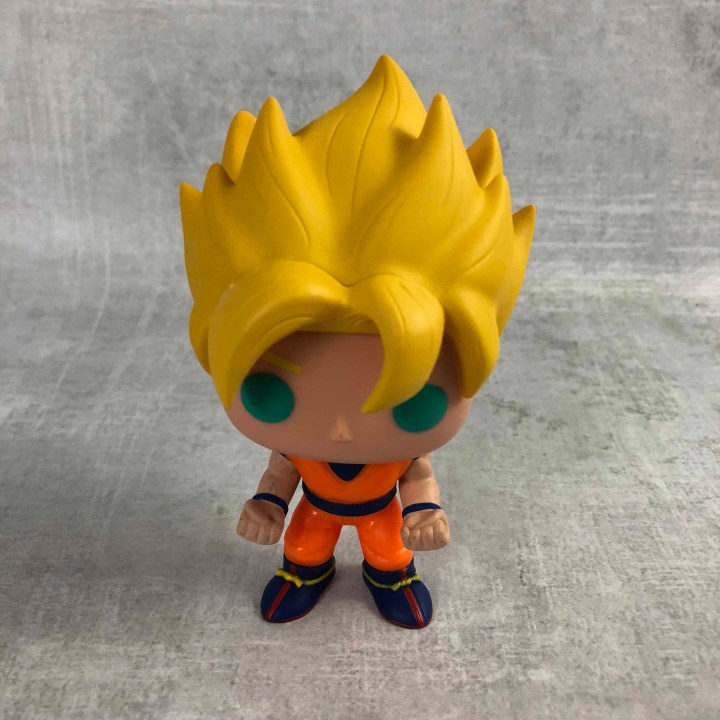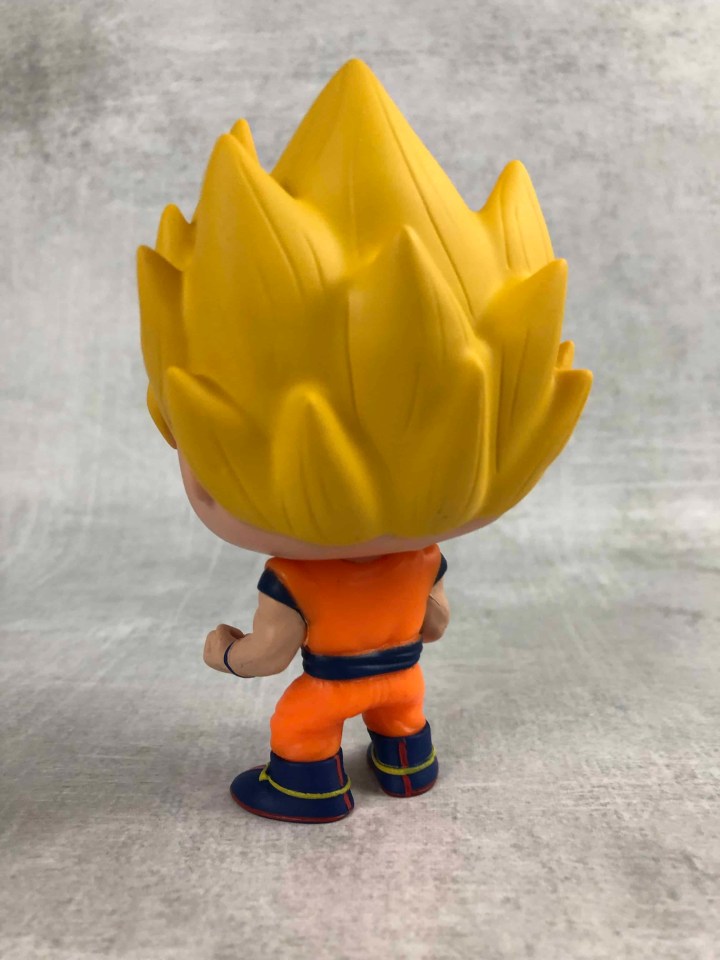 The details look wonderful.
Data Dog Ring Holder – You put this on your phone to give yourself a better grip or you can use it as a stand. It also makes the back of your phone look cool.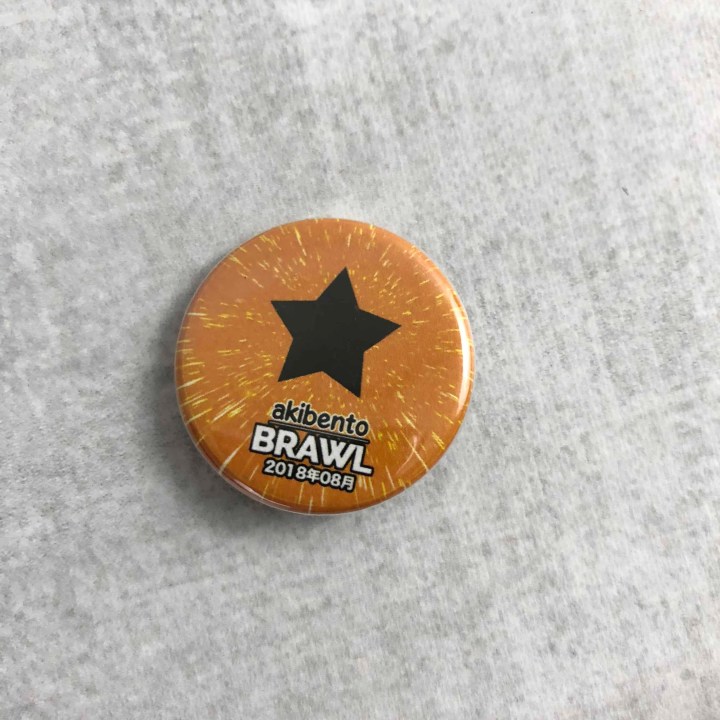 Akibento Button – I like the exclusive buttons that show what your box was all about.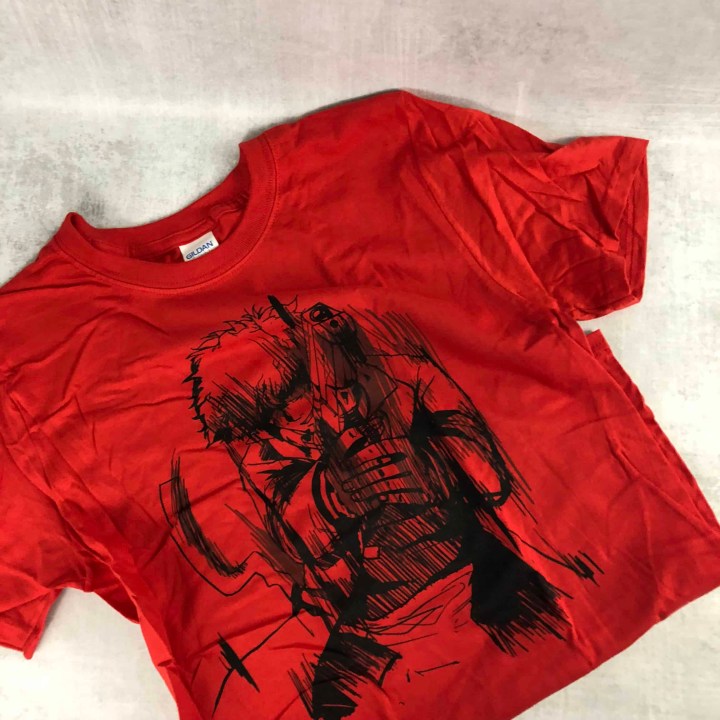 Villain T-Shirt – I like the sketched silhouette look to the t-shirt.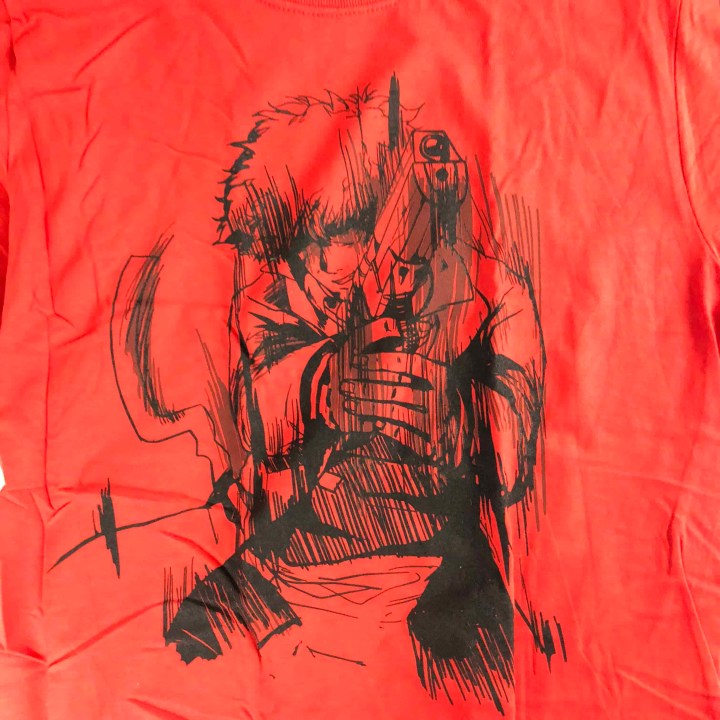 Here is a closer look at the design.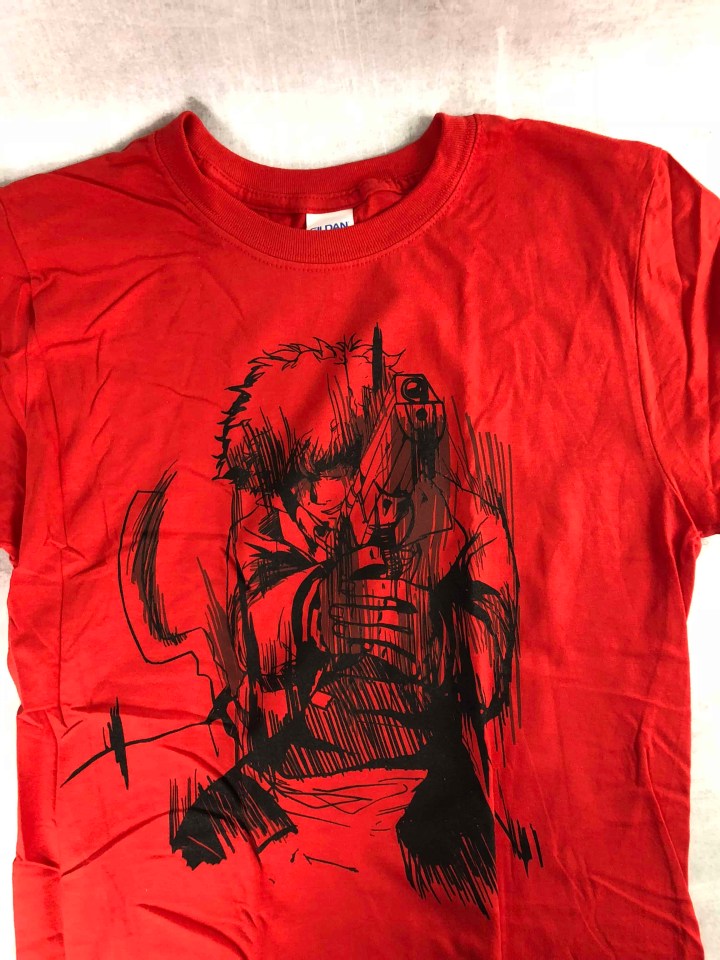 A more full look at the shirt. The material is quite comfortable.
This month had a good curation and a great theme for an anime box. I'm most happy with the wearables like the shirt and the socks. The DragonBall Funko figure is a nice addition as well. This subscription always delivers a great variety of items, so I call it a win – especially for anime fans like me!
Do you subscribe to Akibento? What did you think about this month?