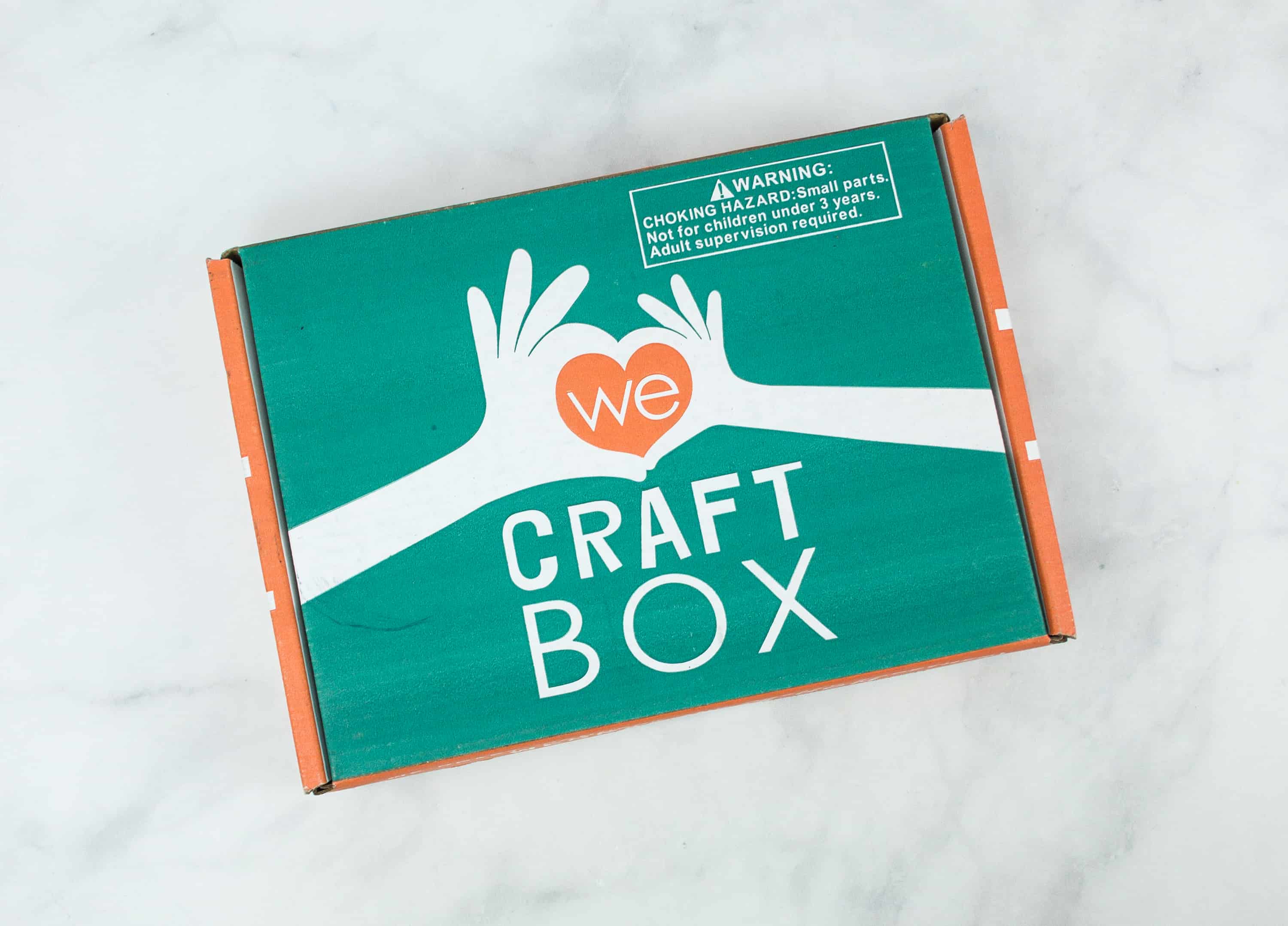 We Craft Box is a craft subscription for kids. Each box comes with a themed story to inspire your children, and 2 to 3 prepared kids crafts with multiple blanks so parents or siblings can craft along. All materials are included (with the exception of scissors).
Crafters can sign up for a month-to-month, three-month, six-month or annual subscription that automatically renews. All plans can also be sent as a gift that does not renew. A month-to-month subscription starts at $24.99 per month and includes free shipping.
DEAL: 
Get $5 off on your first box! Use coupon code HELLO5.
Get one additional box free when you subscribe to any 3 months or longer subscription! Use coupon code HELLOSPECIAL. Available while supplies last.
There is an information card that described the activity through a sill poem! This was just a super fun and engaging way to start the craft.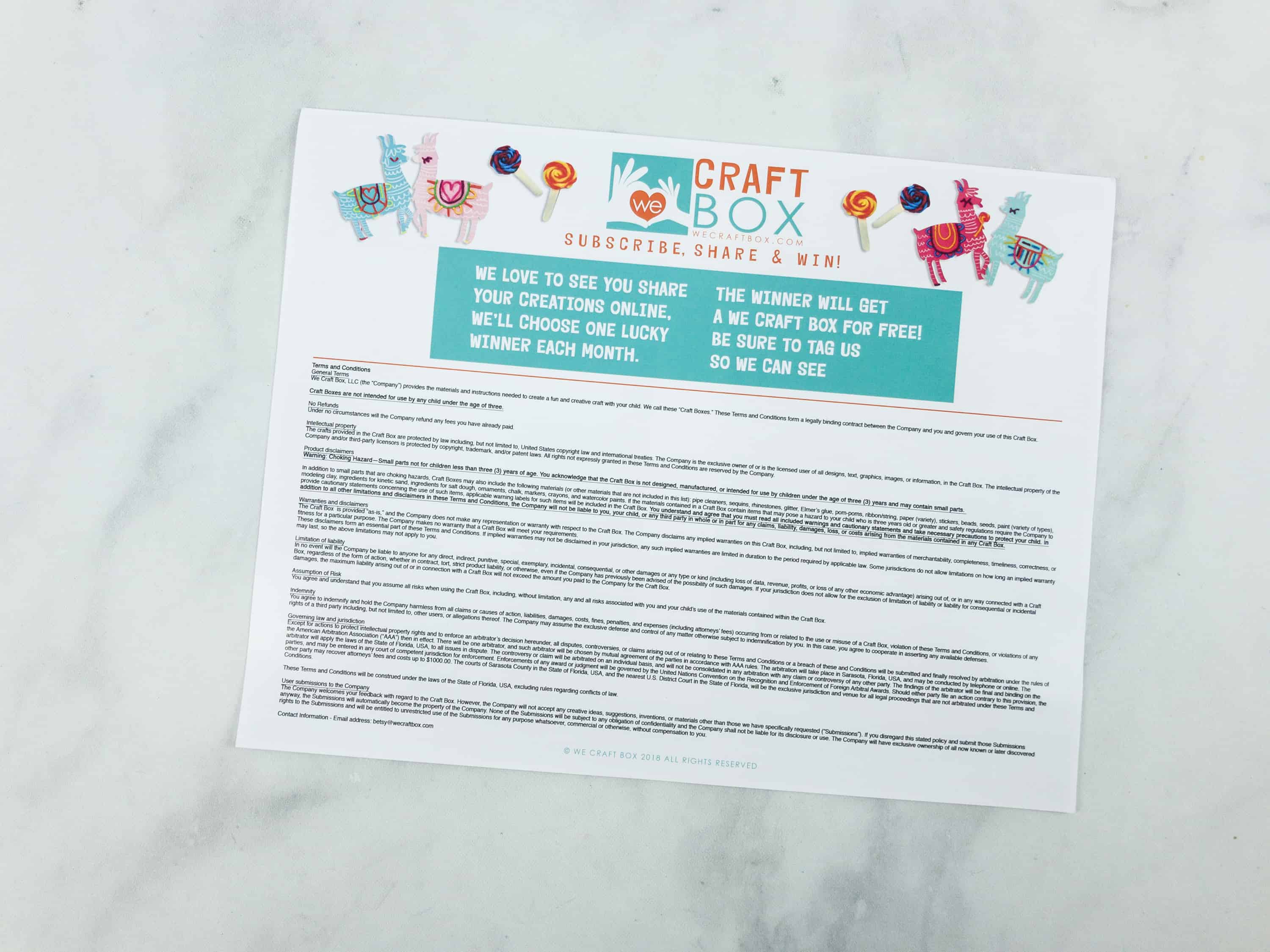 Also included is an instruction guide, supported by images of the steps. We have four activities in store for us. All the materials needed are included in the box.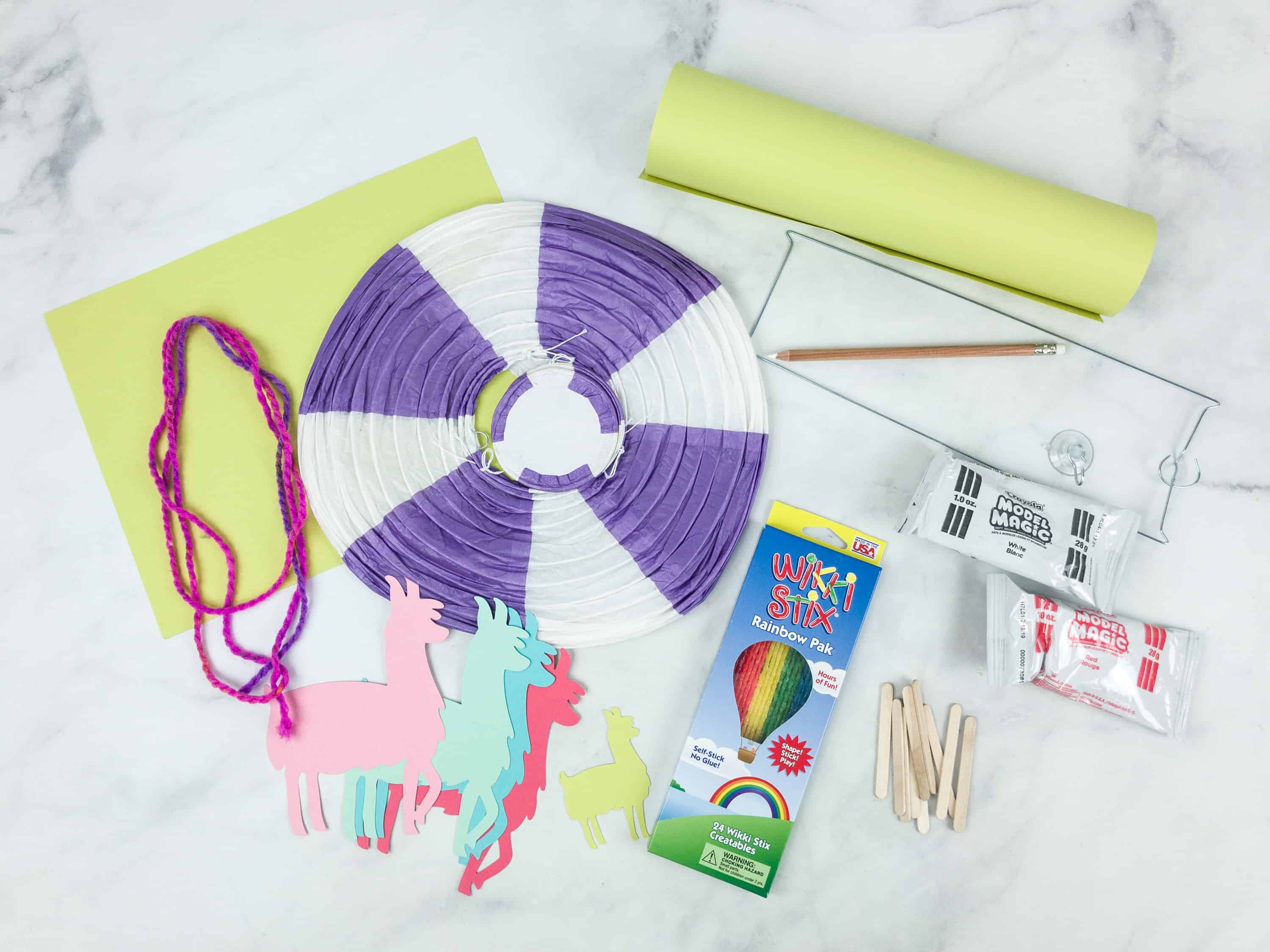 Everything you need in the box!
This box is filled with squiggles!
#1: Lovely Llamas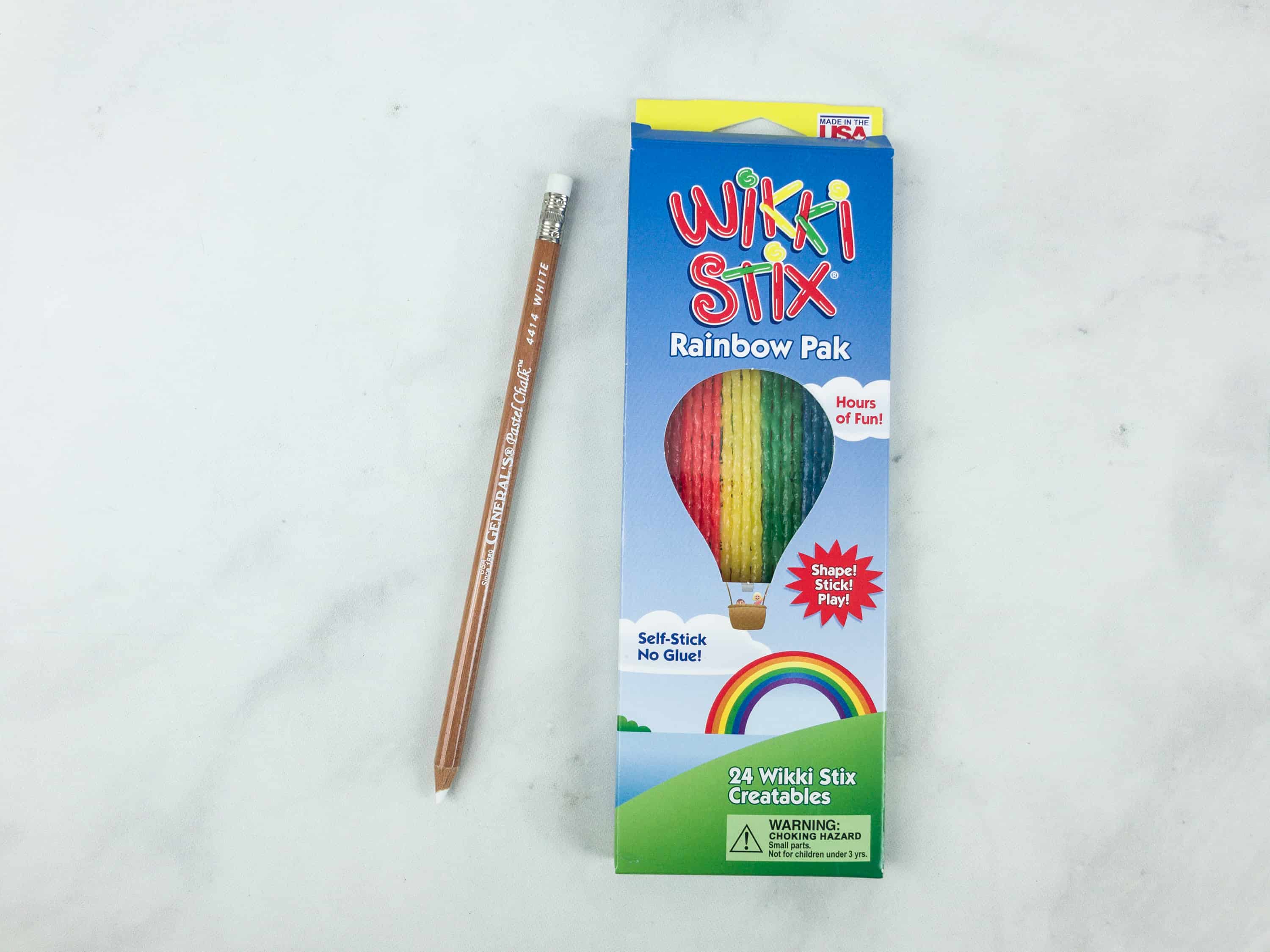 For the first activity, the kit provided a pastel chalk pencil and some Wikki Stix! The Wikki Stik are soft and pliable design materials to add accents to the llamas.
There are several llama cutouts to design using the chalk pencil and the rainbow-colored Wikki Stix.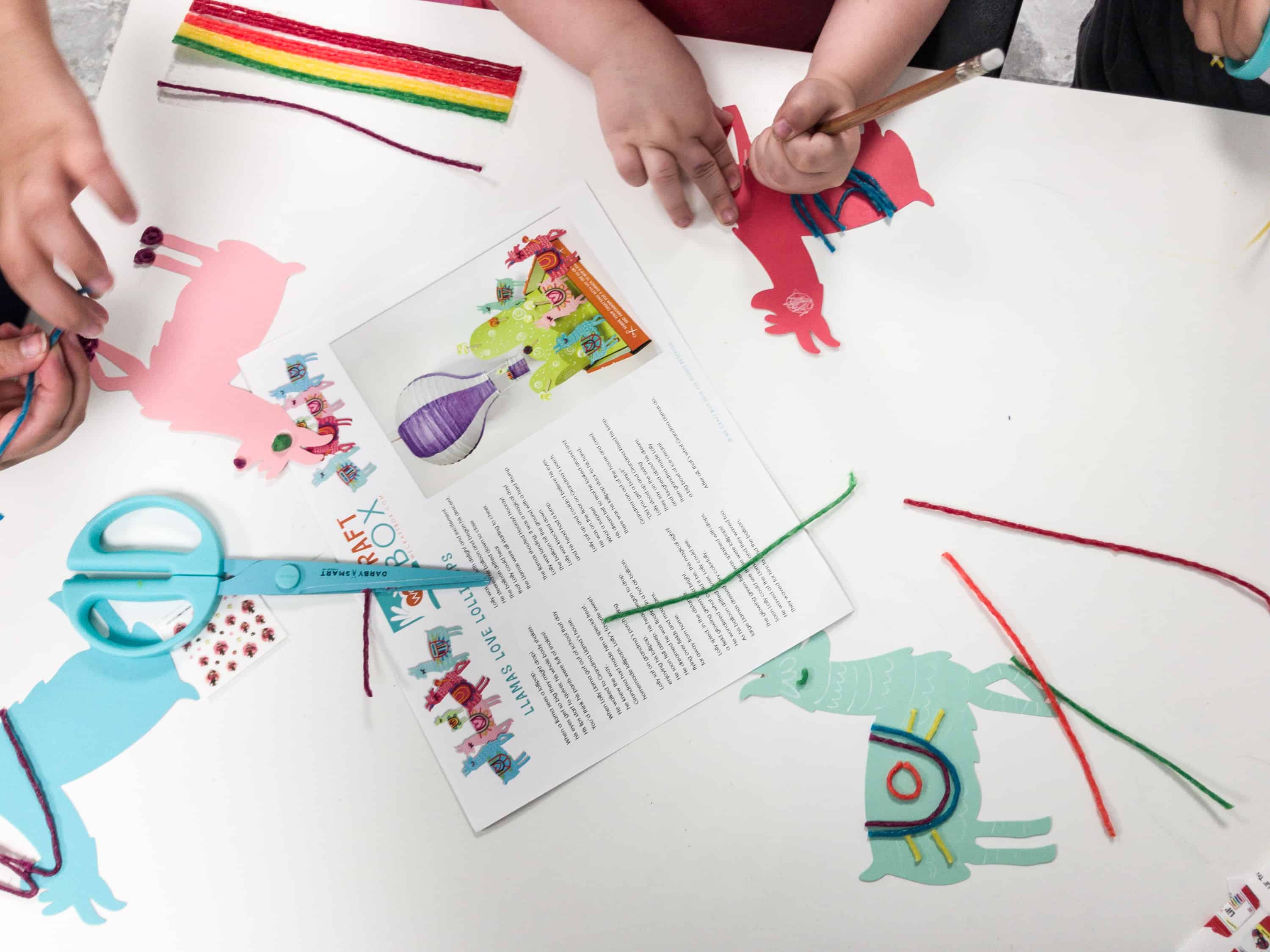 The Wikki Stix are easy to cut and add, as no glue is needed to make them stick. They're really pliable too so you can just form anything out of these cool design pieces.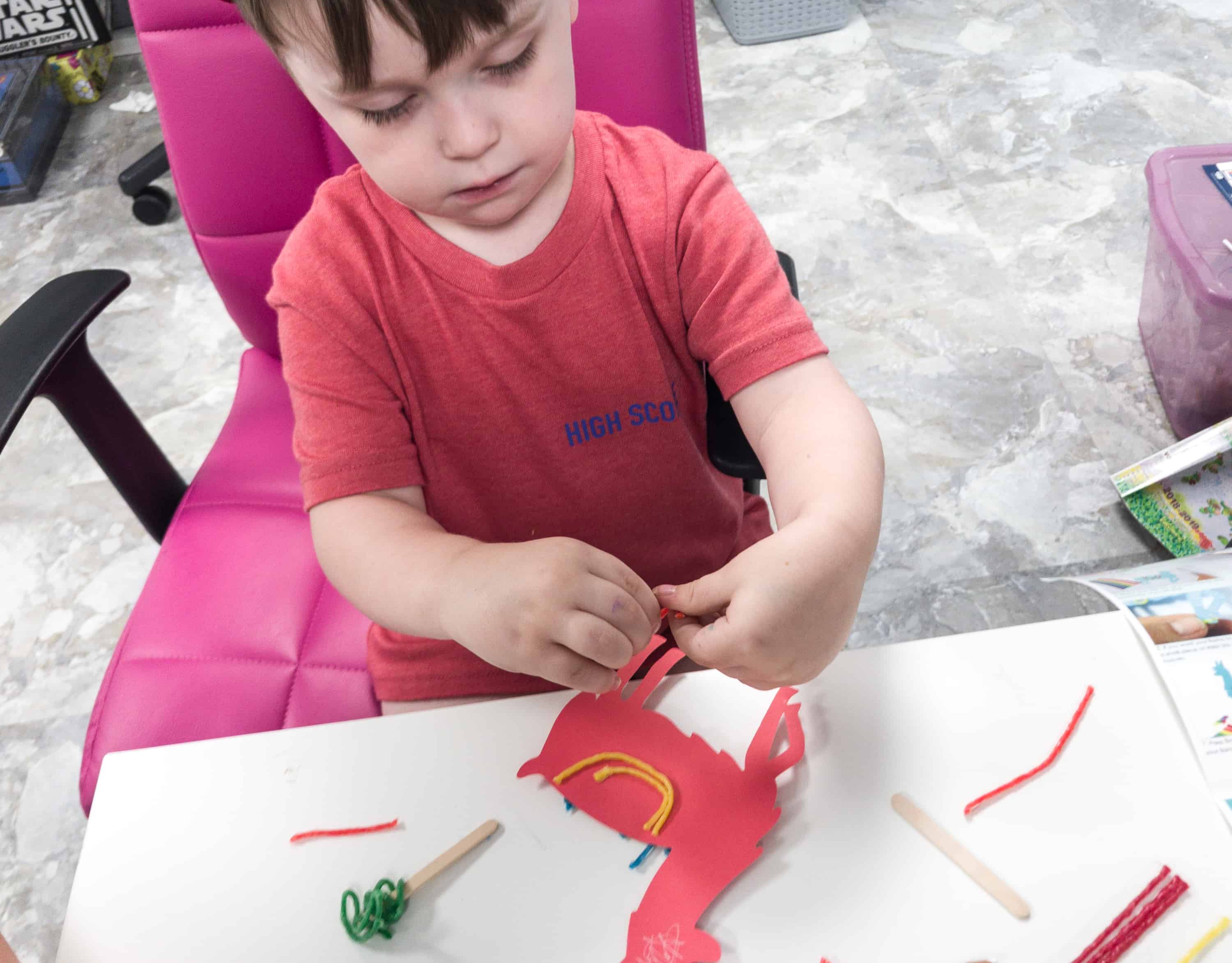 You can twist and make curves out of the stix to make it look like a saddle.
The green squiggles inside the box looked like grasses on the field where the llamas are taking a rest.
#2: Lollipops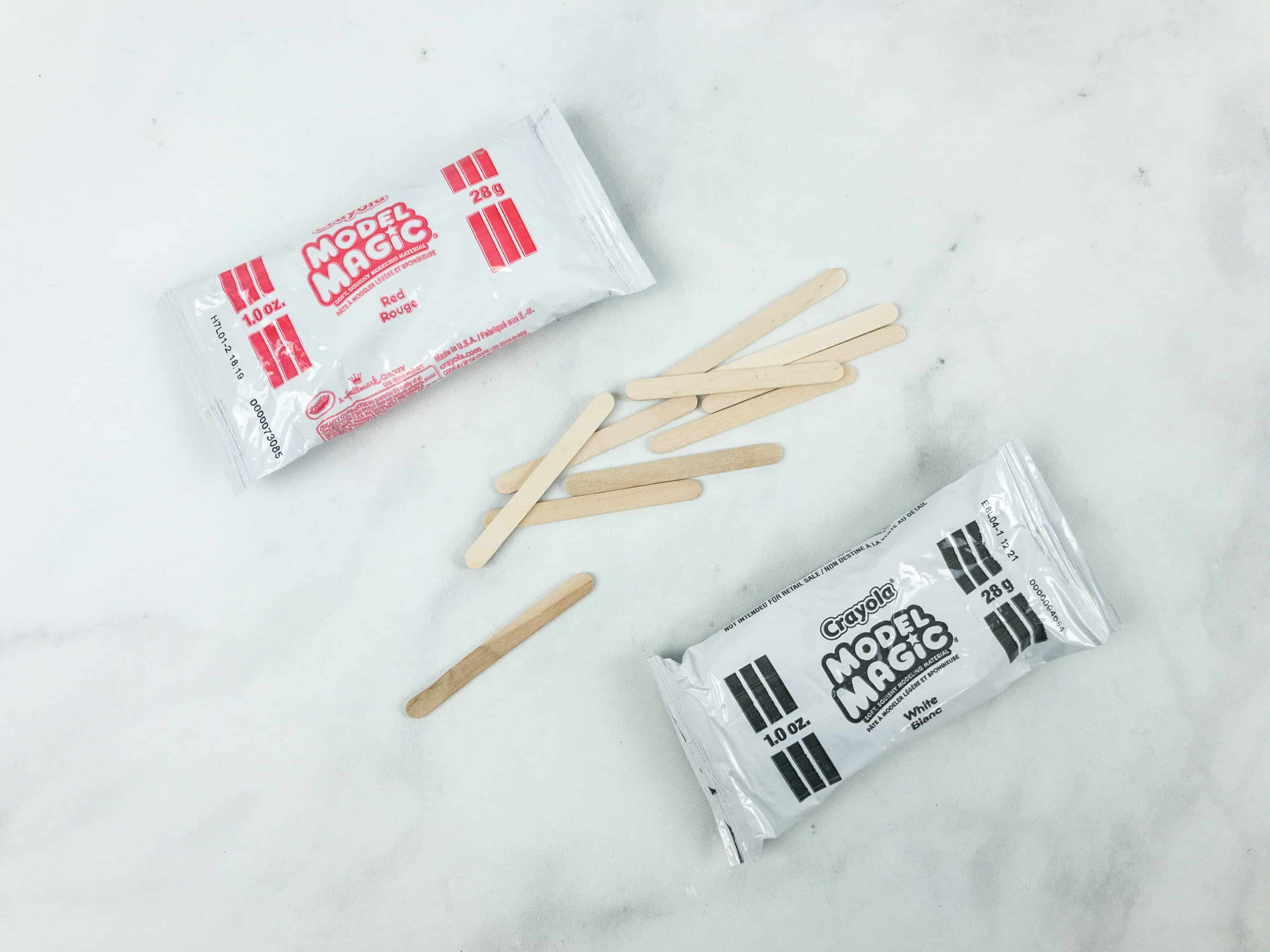 For the lollipops, we're still using the Wikki Stix and other items the kit provided like the Model Magic from Crayola and some popsicle sticks.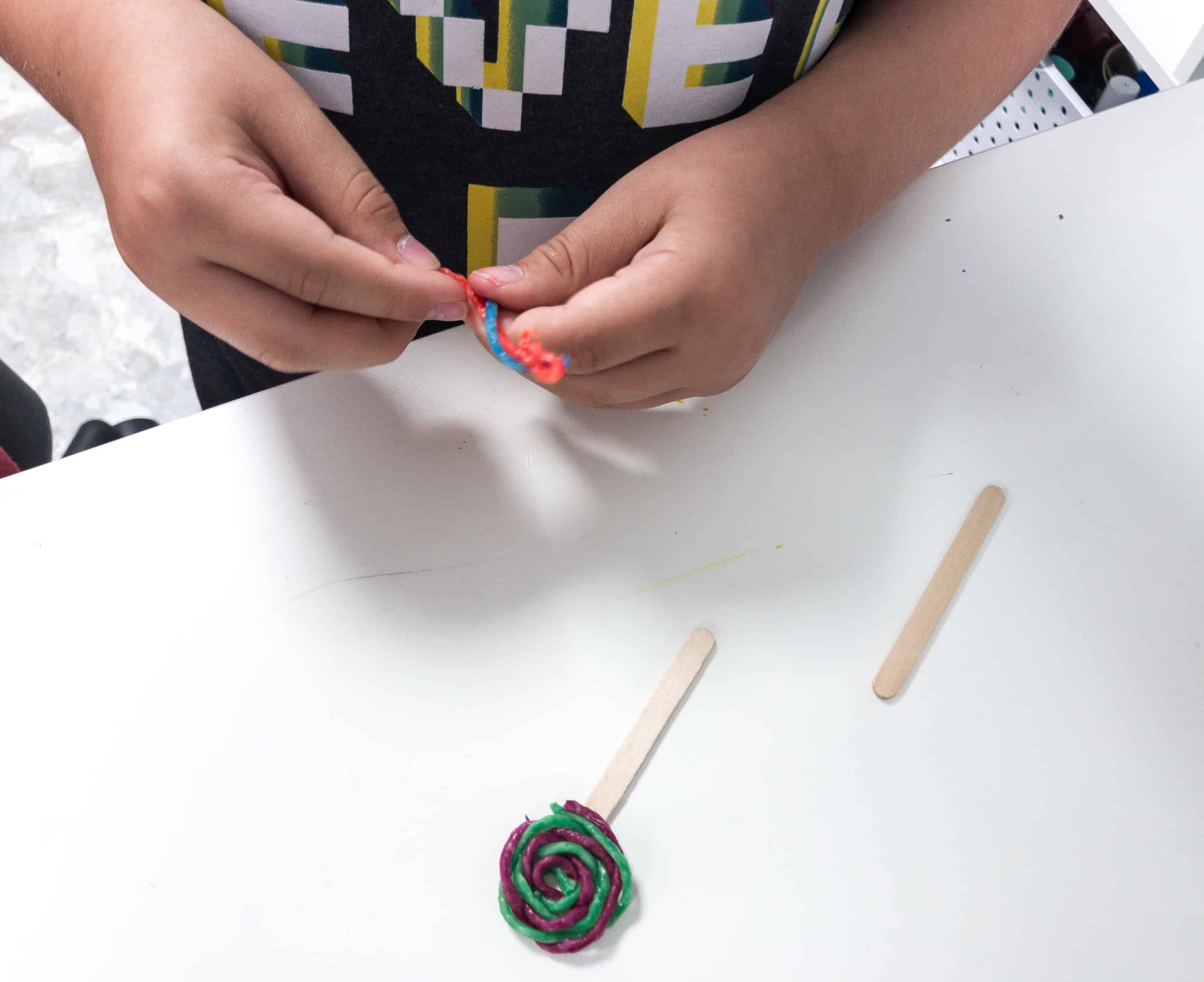 First up, the kids made some Wikki Stix lollipops by twisting and forming the thin stix into round candy-looking delights and sticking them to the popsicle sticks.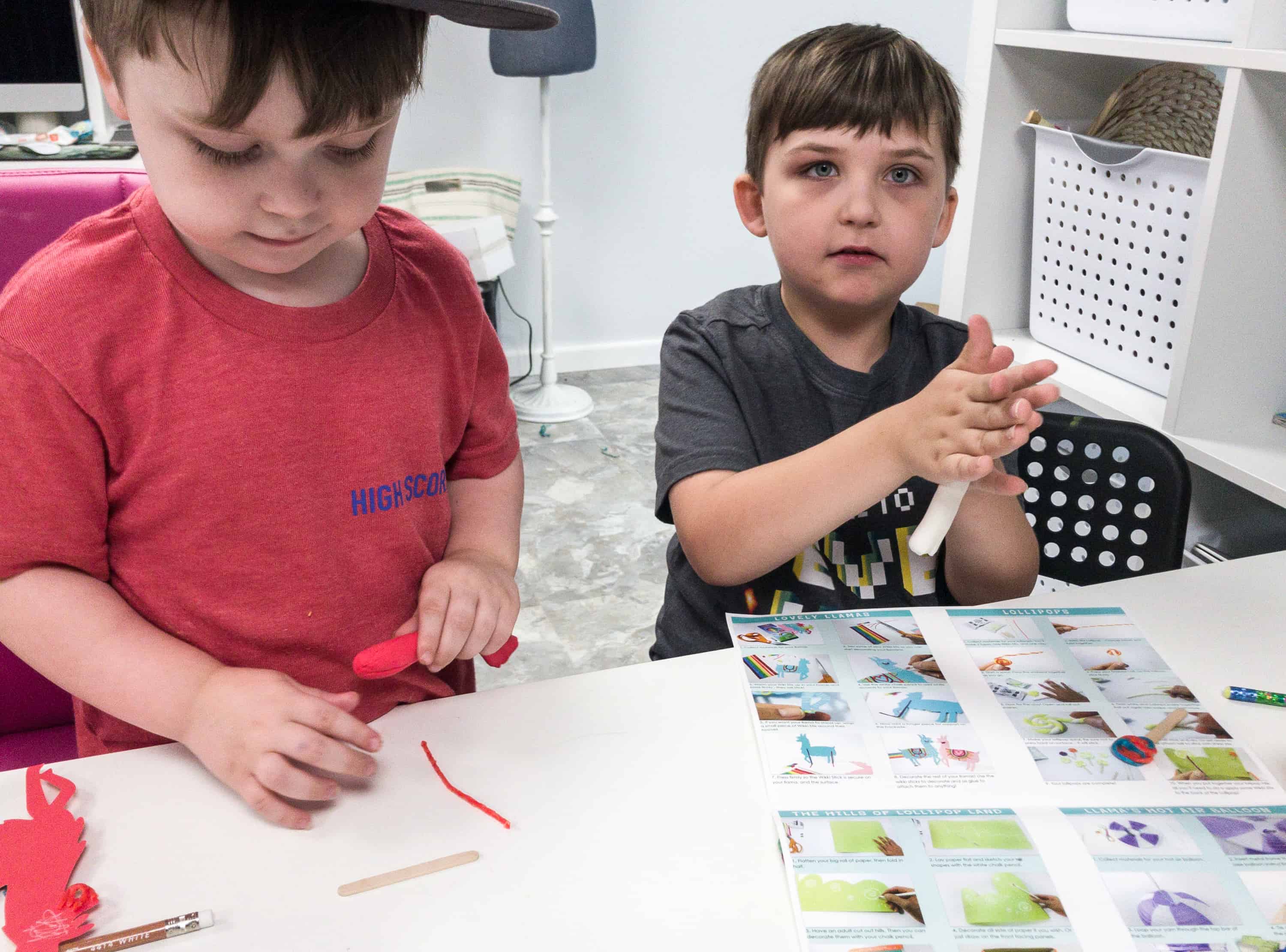 While one of my sons is making the Wikki lollipop, the other molds the clay. The colors of the Model Magic are white and red… I think I know what candy he's up to!
After some twisting, the clay lollipop looks like candy cane rolled into a round candy! Is it Christmas yet? Meanwhile, the Wikki Stix lollipop looks like a burst of citrusy candy!
#3: The Hills Of Lollipop Land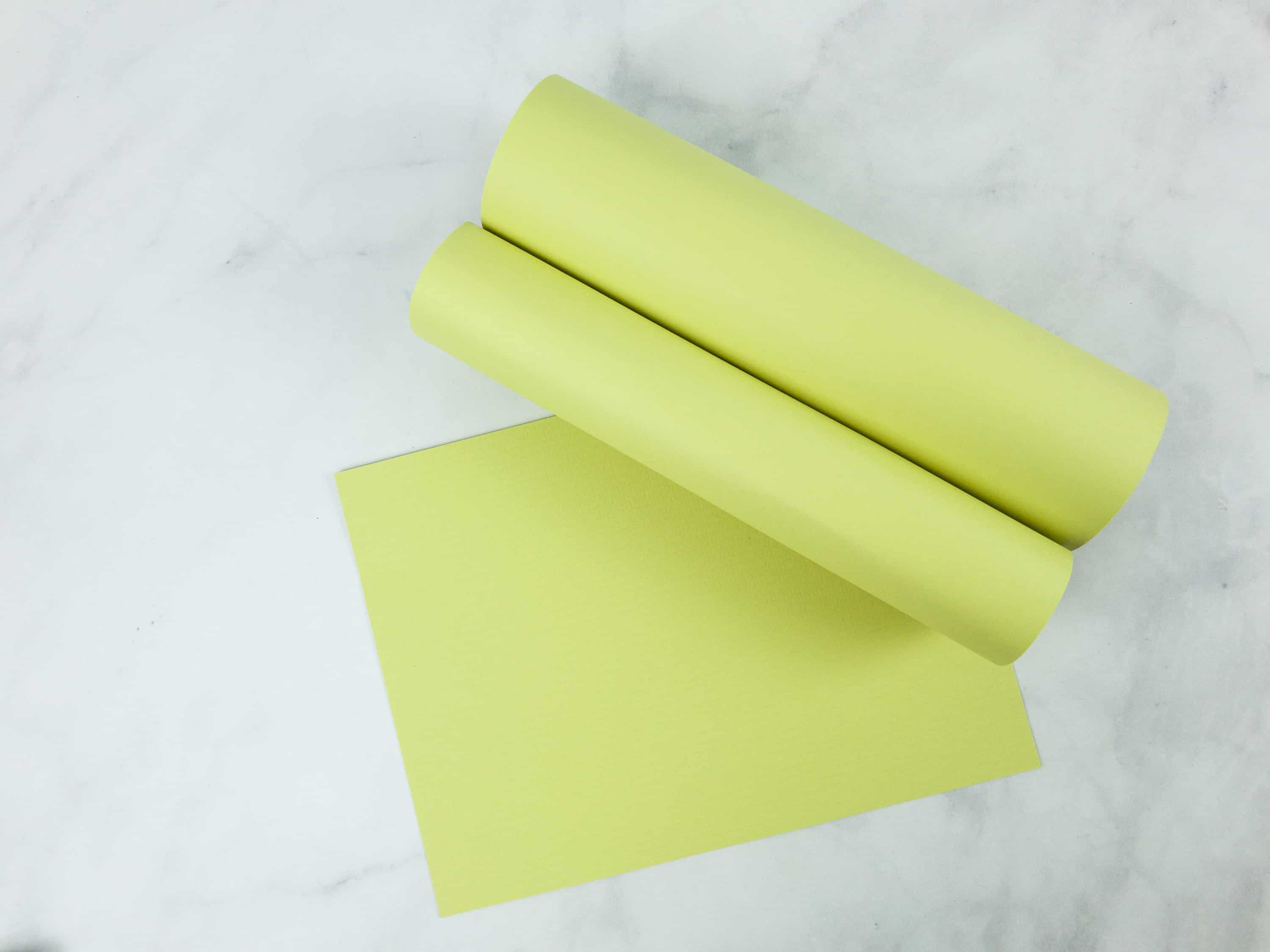 This roll of paper will be formed as the hill for the Lollipop land!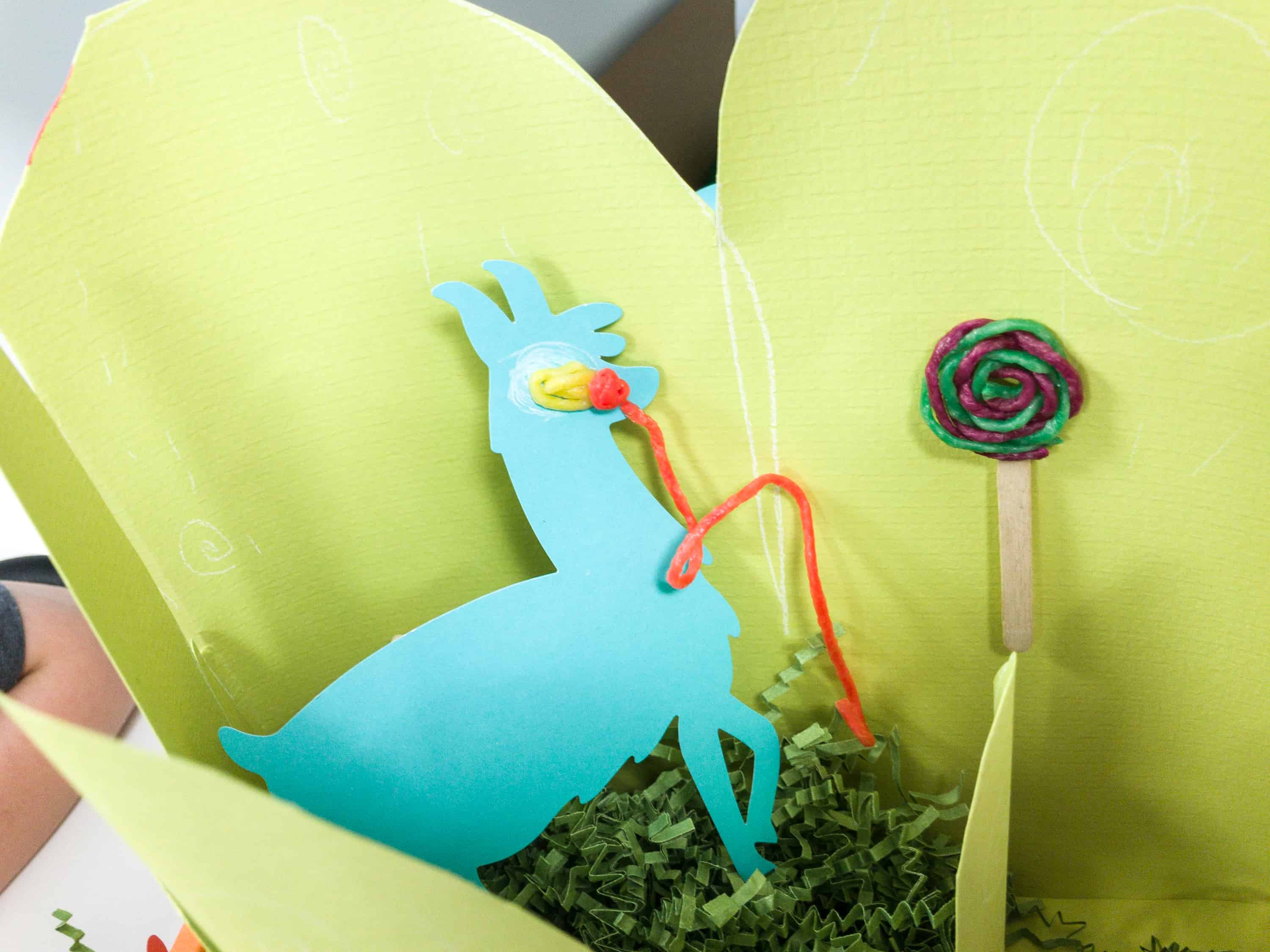 After tracing some designs and the hill itself, I let the kids cut it out (while supervising them). They let it stand on the box and added the squiggles so it'll look like a grassland.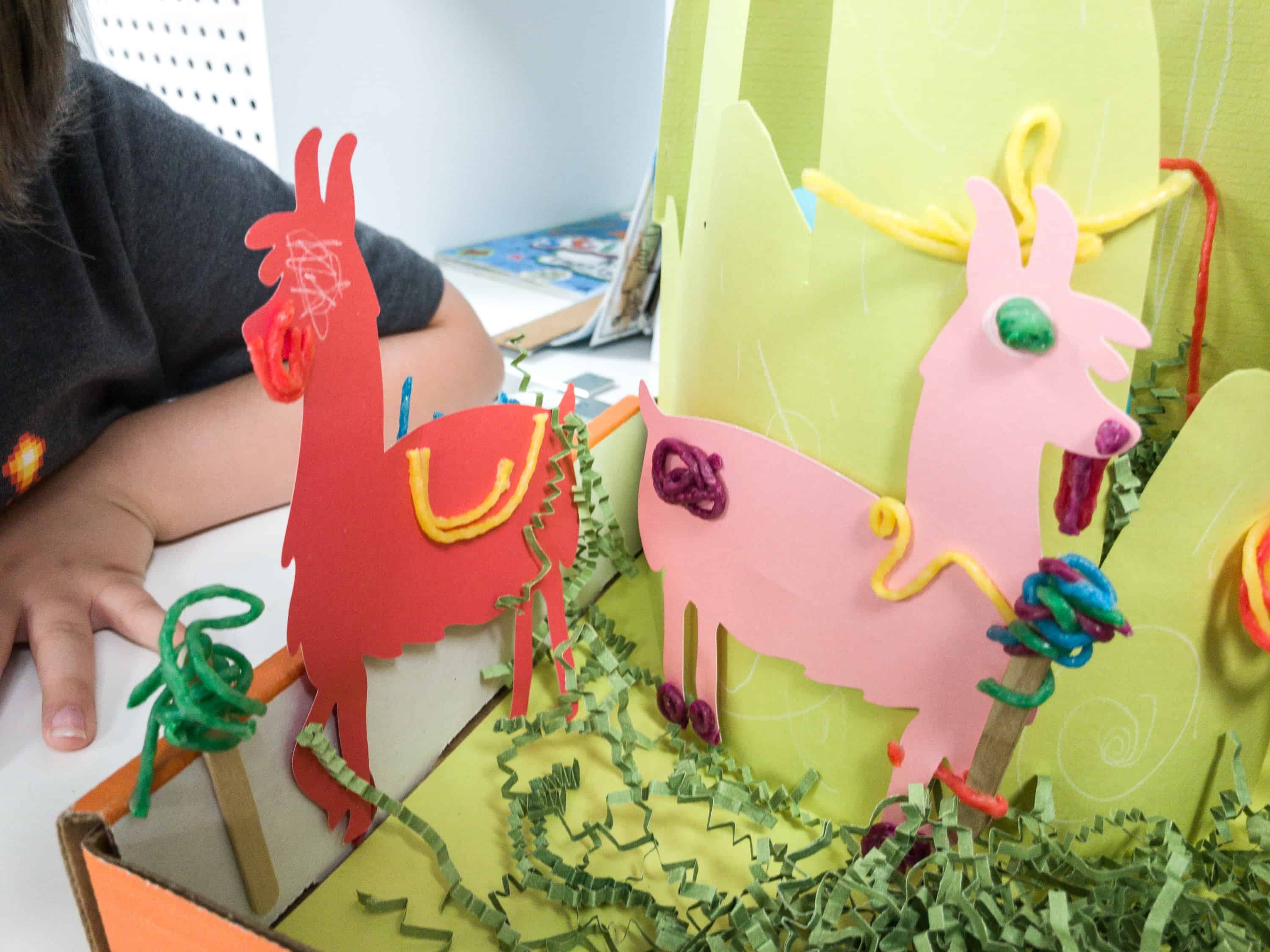 There's our colorful Lollipop land where the llamas are taking a walk!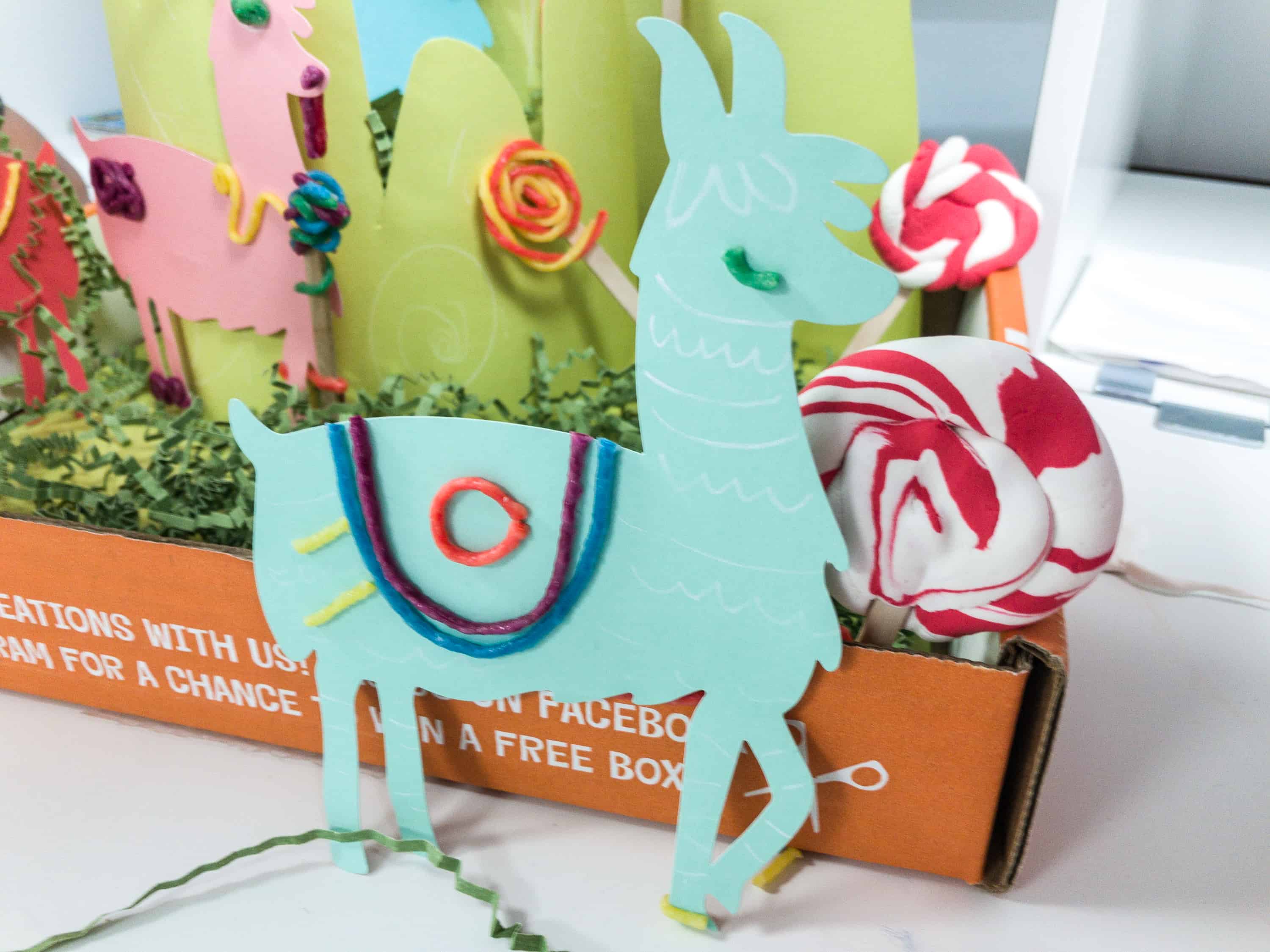 This llama wants to take a bite out of the lollipop!
My sons enjoyed designing their little Lollipop Land. The hills are definitely alive!
#4: Llama's Hot Air Balloon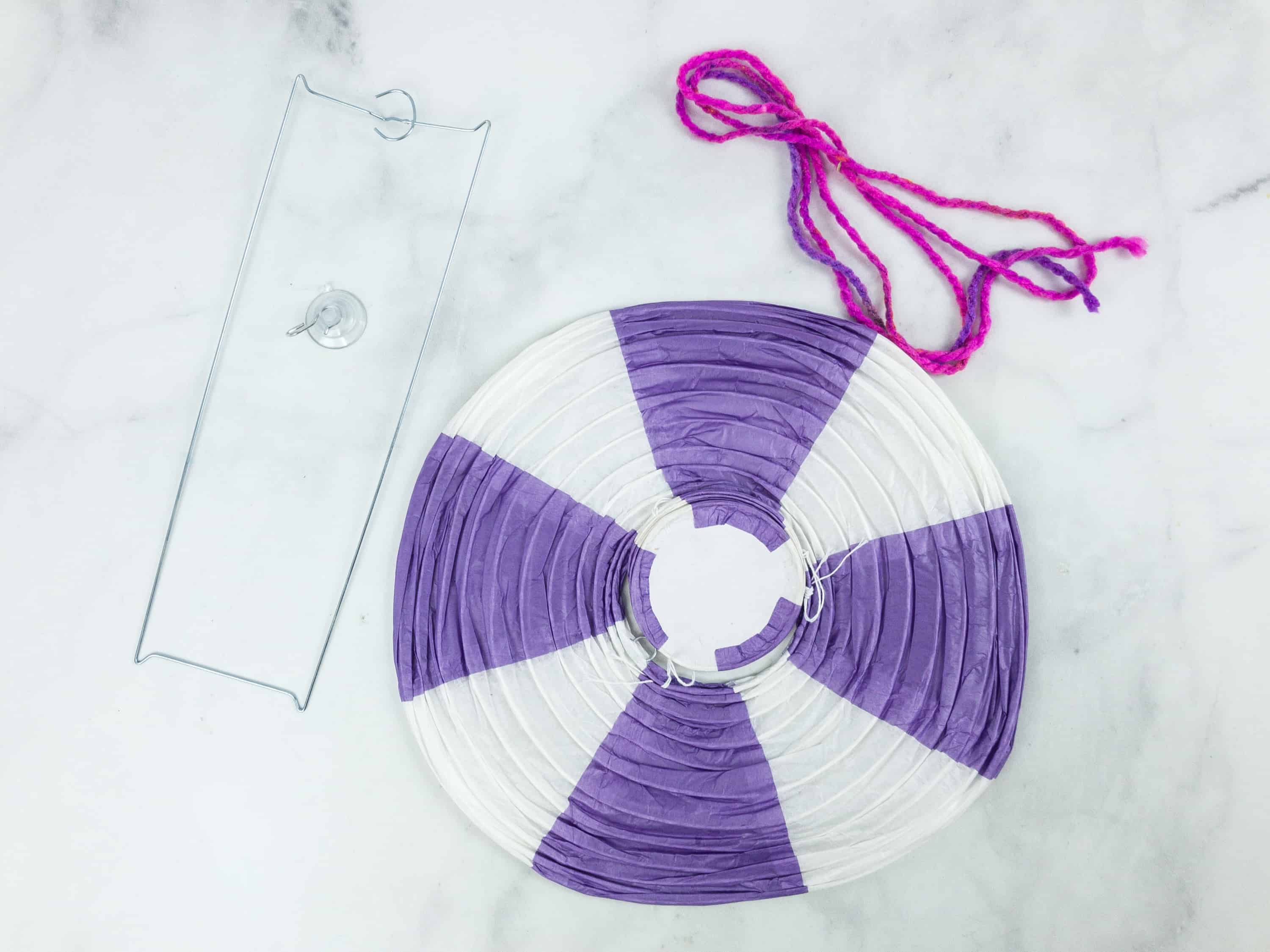 To add fun to this craft set, they added another activity that the kids can enjoy… a hot air balloon!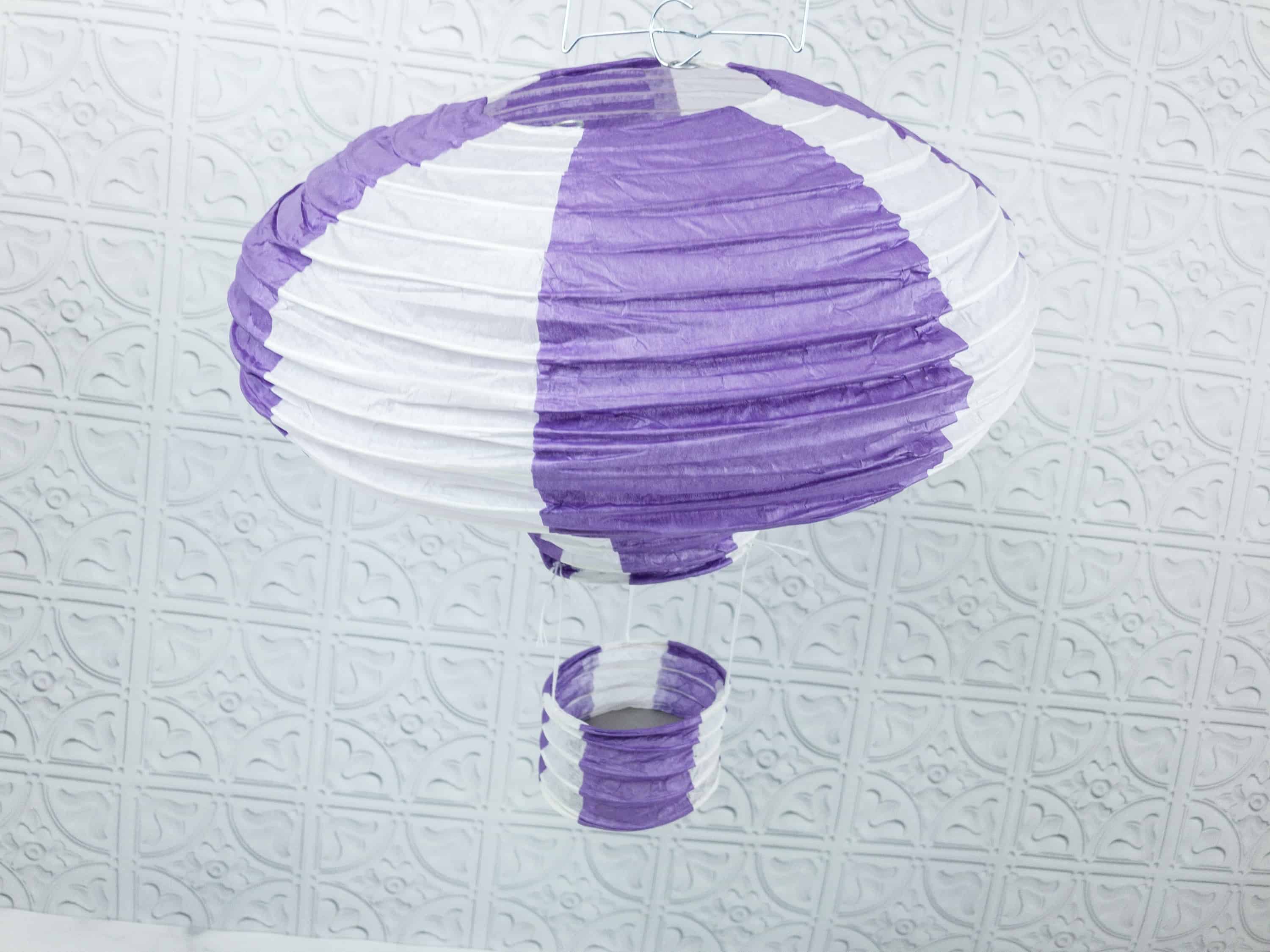 The hot air balloon looks great suspended on air!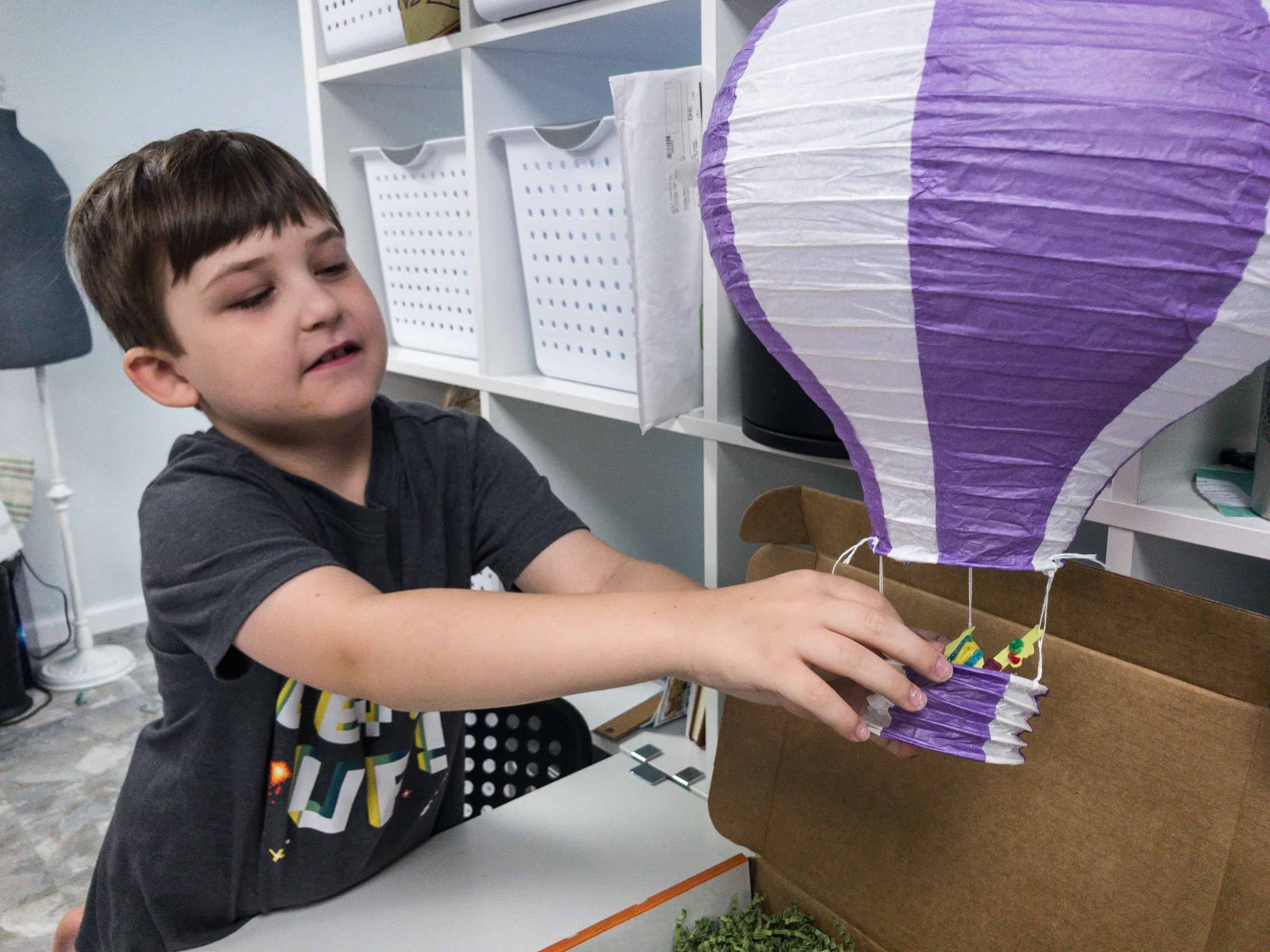 It's a Llama Hot Air Balloon so it's just right to put them in!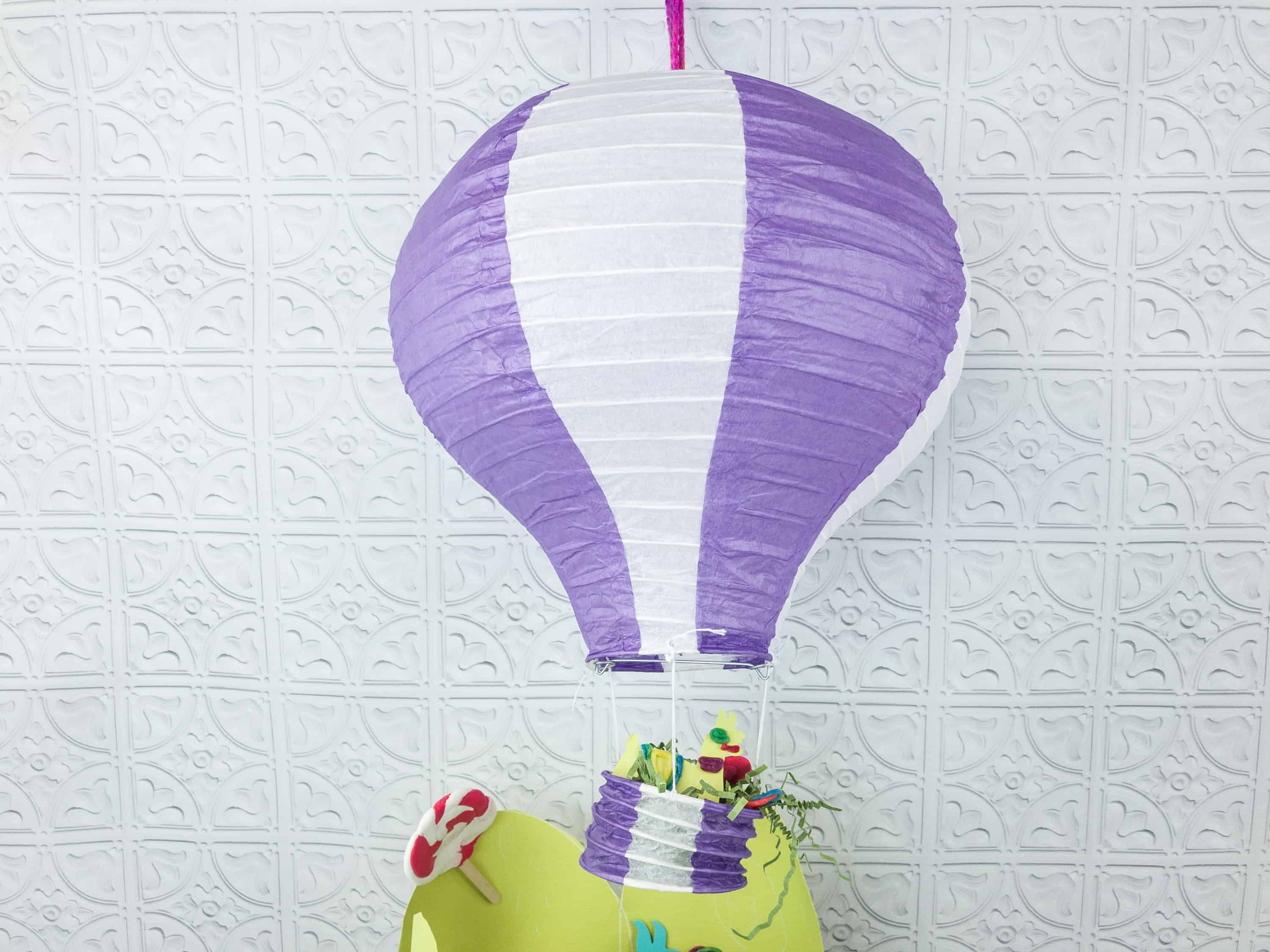 The balloon looks perfect placed just about the top of the hills.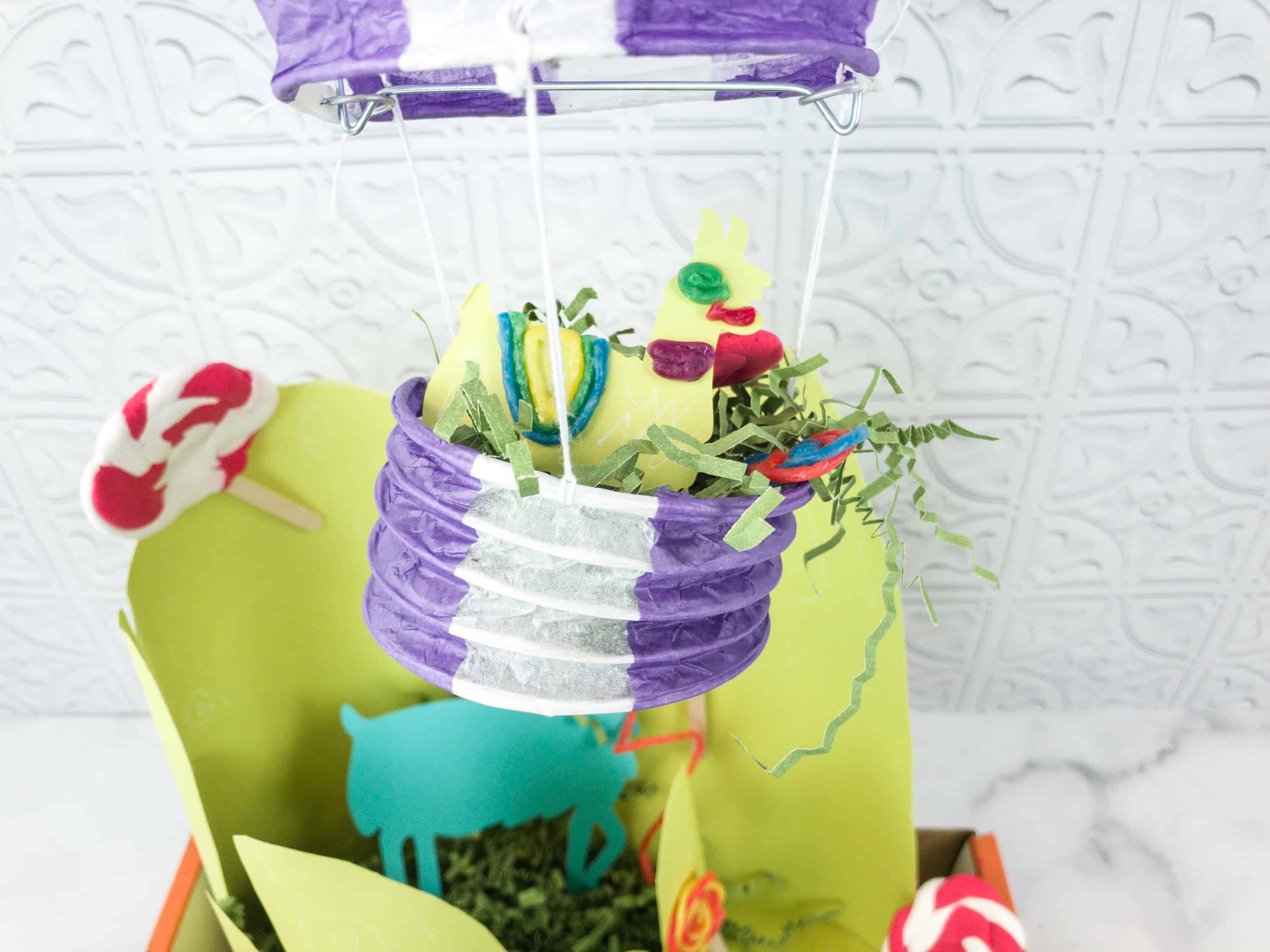 The llama took some grasses with him so he could enjoy the view while snacking!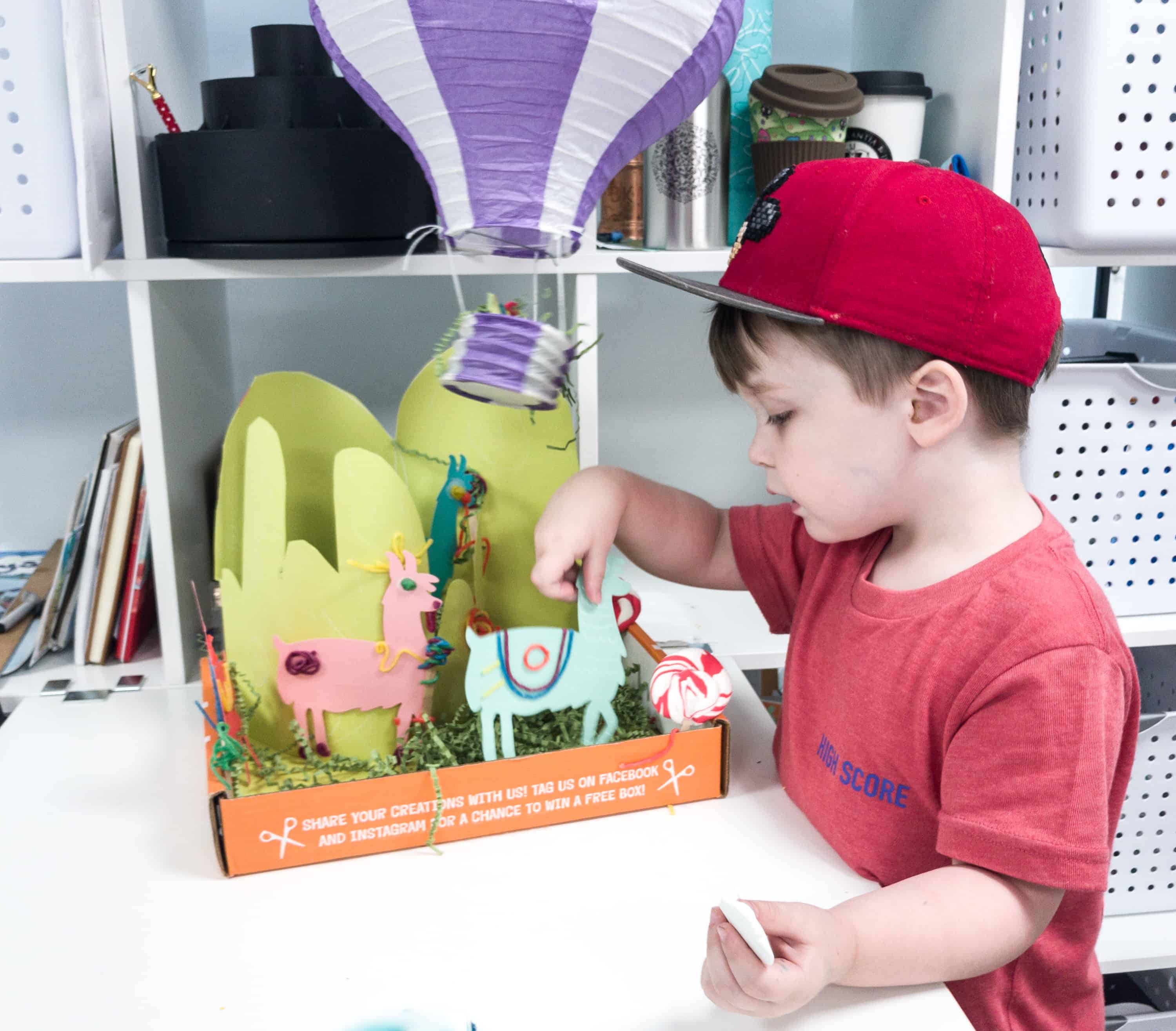 The box is a great base for everything, our little Lollipop Land looks gorgeous with all the added designs and accents.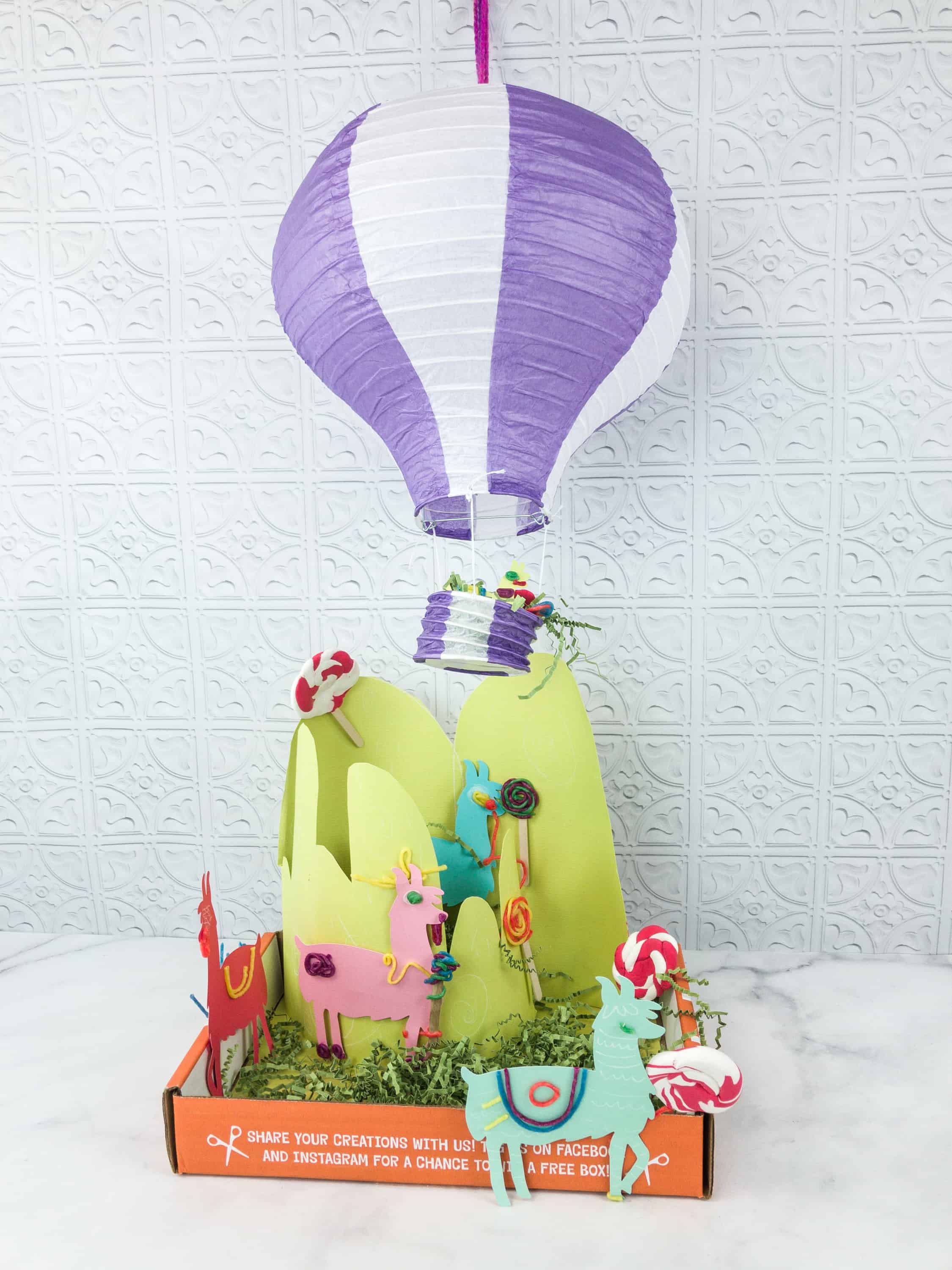 I can say that the llamas looked happy in their own paradise!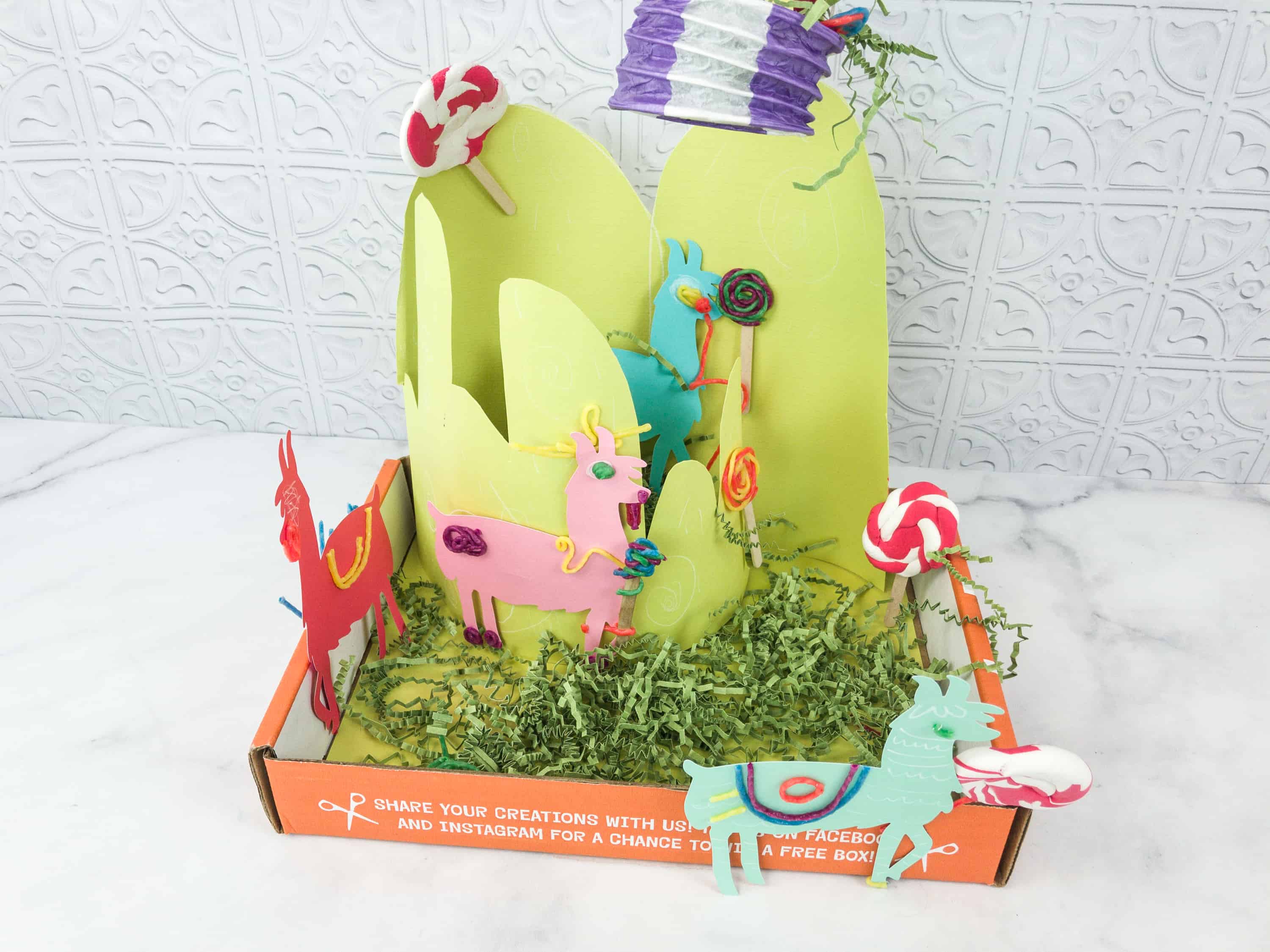 This is such a fantastic creation made mainly by the kids, and I'm really proud of how artistic they are!
We Craft Box is a great box that brought everyone together for some awesome crafting fun. Also, this is good practice for their decision making skills, since they can decide what to add and how they'll do each element of the craft. I can see that they really enjoyed each activity. As a parent, it warms my heart seeing them having fun, and at the same time, learning a lot of skills (including fine motor). The finished product also shows how imaginative the kids are! It makes me really proud looking at this whimsical creation, as it also teaches the kids that hard work in everything you do really pays off. This is a wonderful box that the whole family can work on and enjoy together and a perfect bonding activity that promises lots of fun!
What do you think of this month's box?