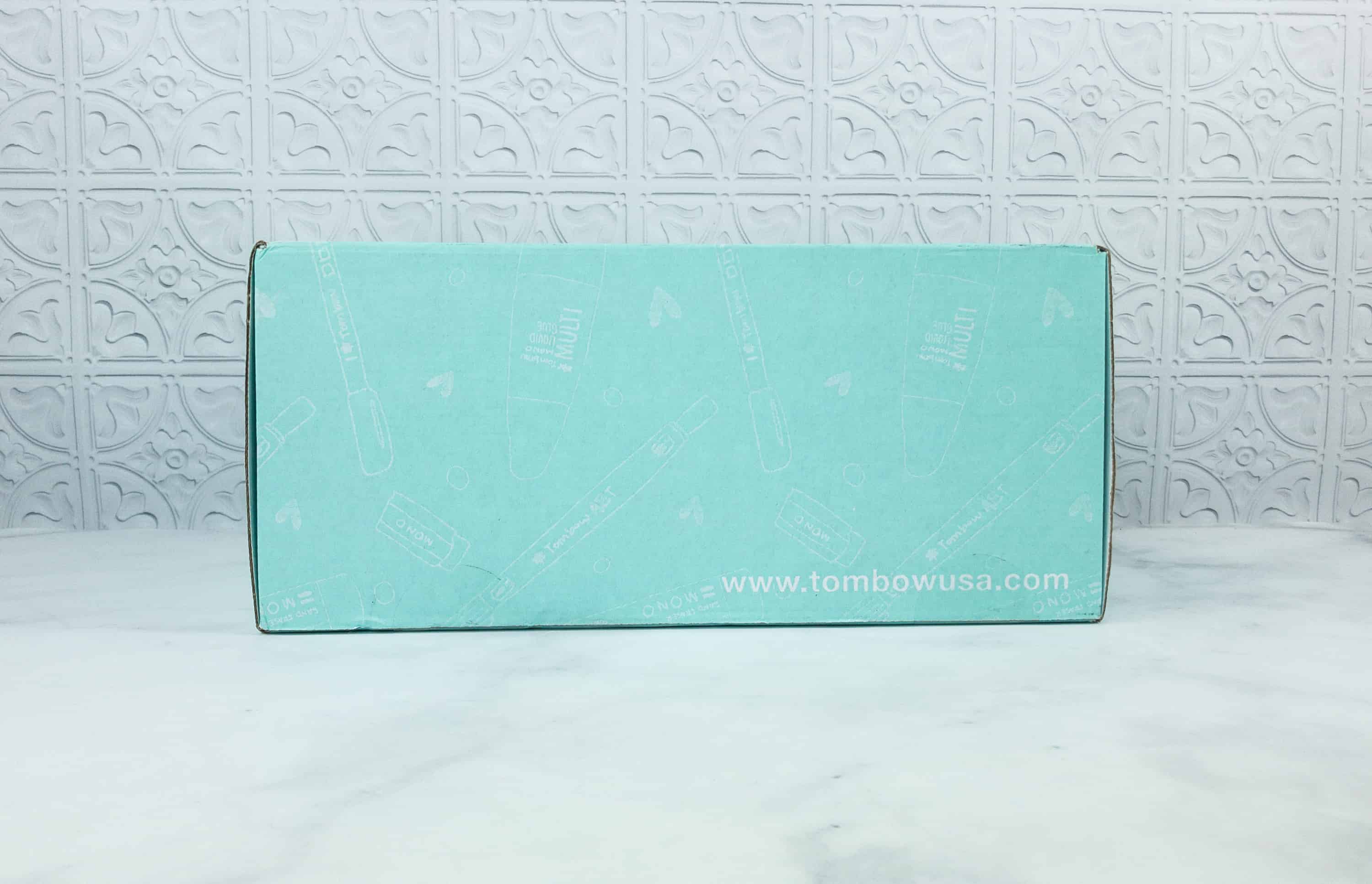 Tombow VIP Club is a one-time purchase box that features an assortment of Tombow products, including exclusive and newly released items that are not even readily available in the US or Canada. The box costs $30, and each curated box will include at least 1 exclusive item and new products.
This is a review of the July 2018 box, which is now sold out.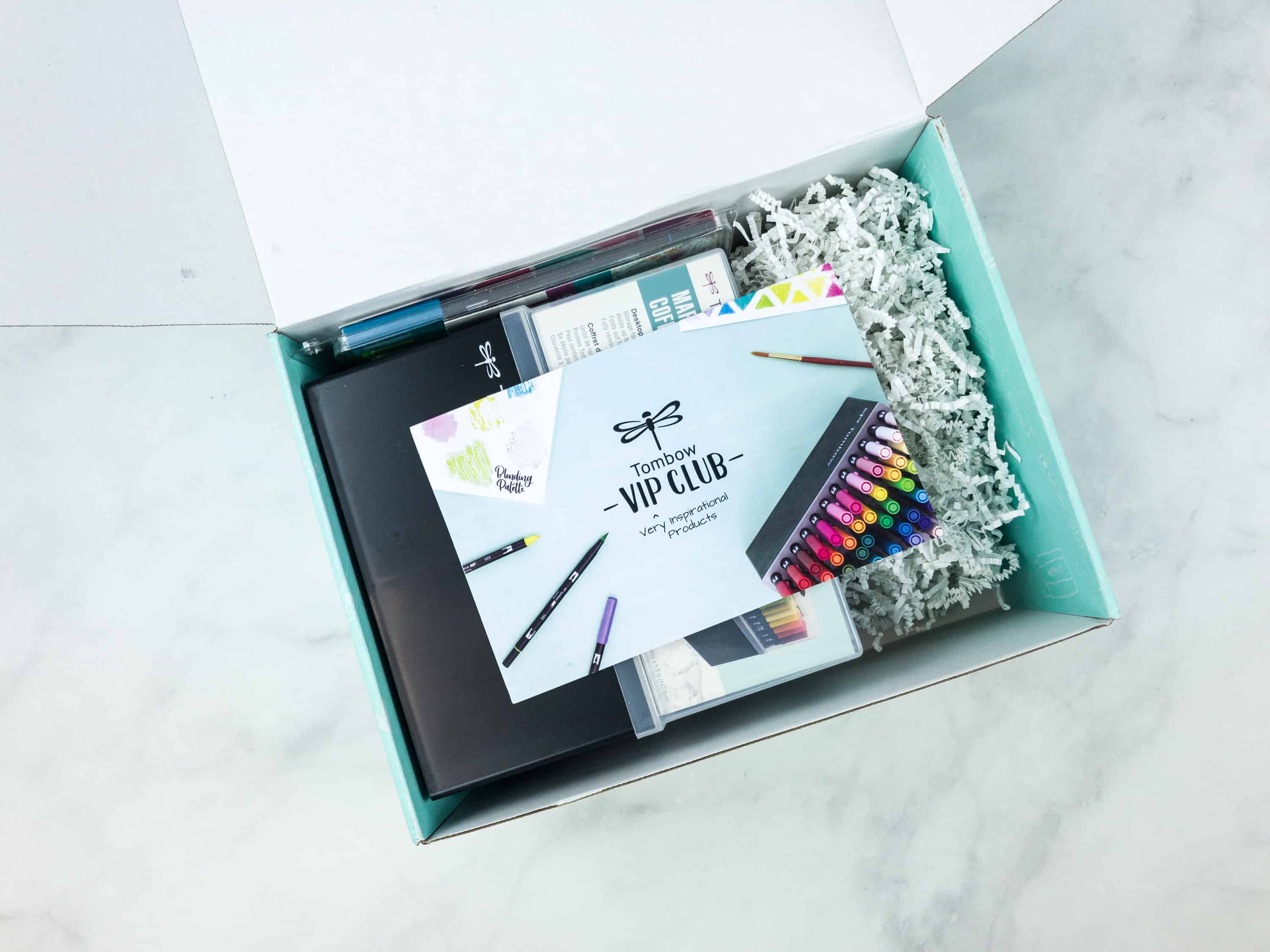 Also, before you buy it, you'll know what's in the box.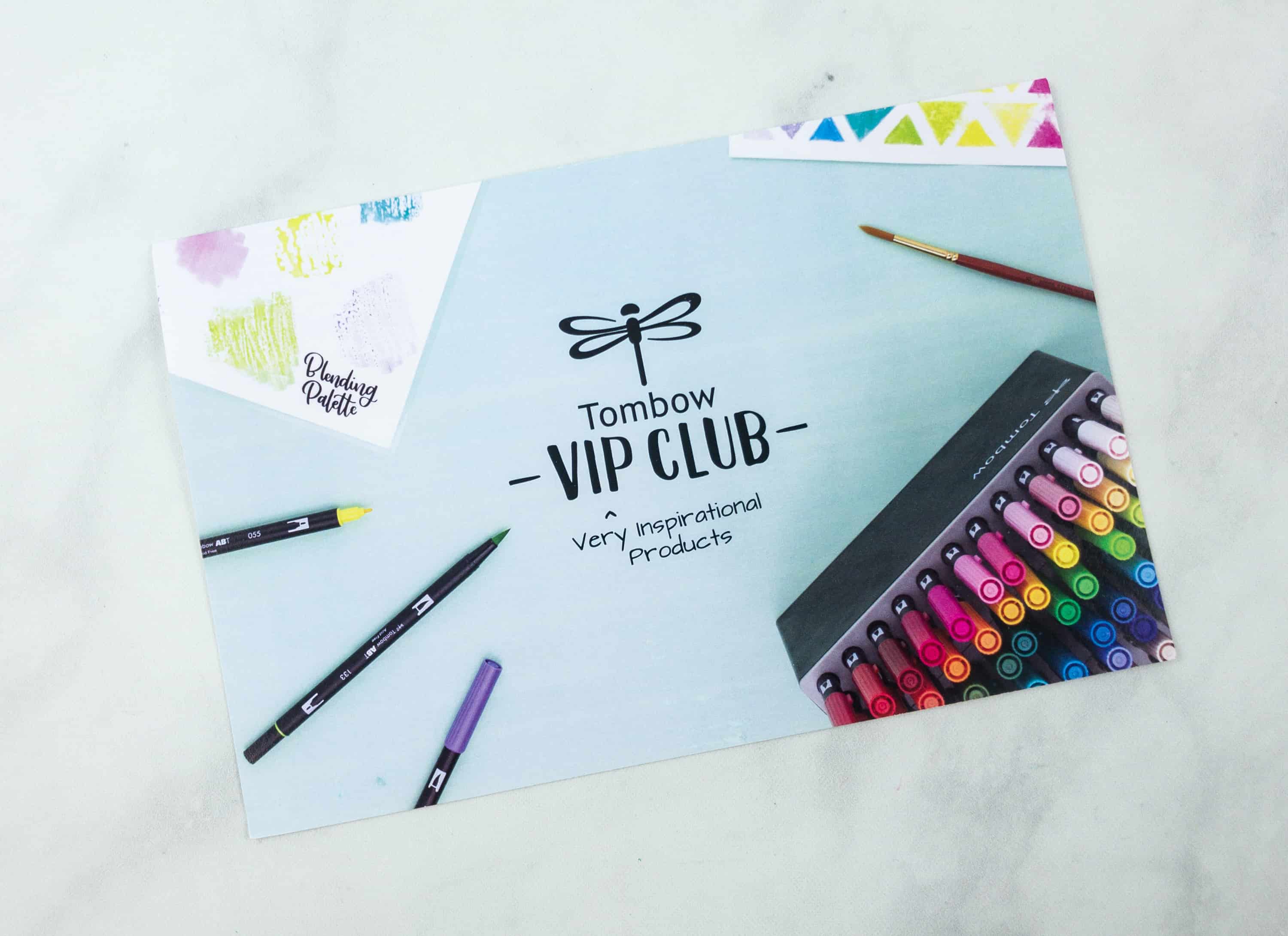 The box includes an info card that pictures the Very Inspiring Products.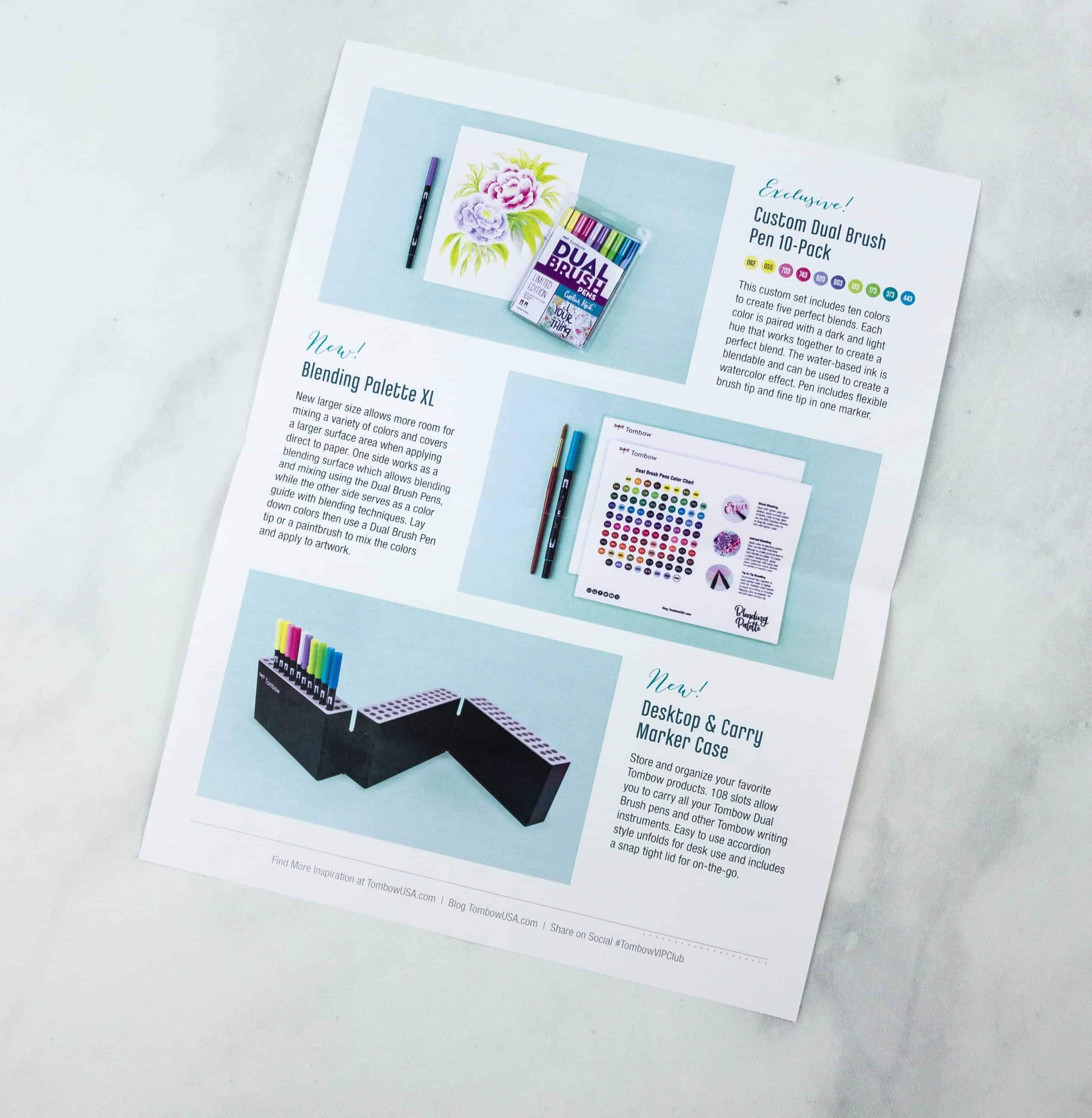 It lists all the box contents and a brief description for each item.
Everything in my Tombow VIP Club July 2018 box!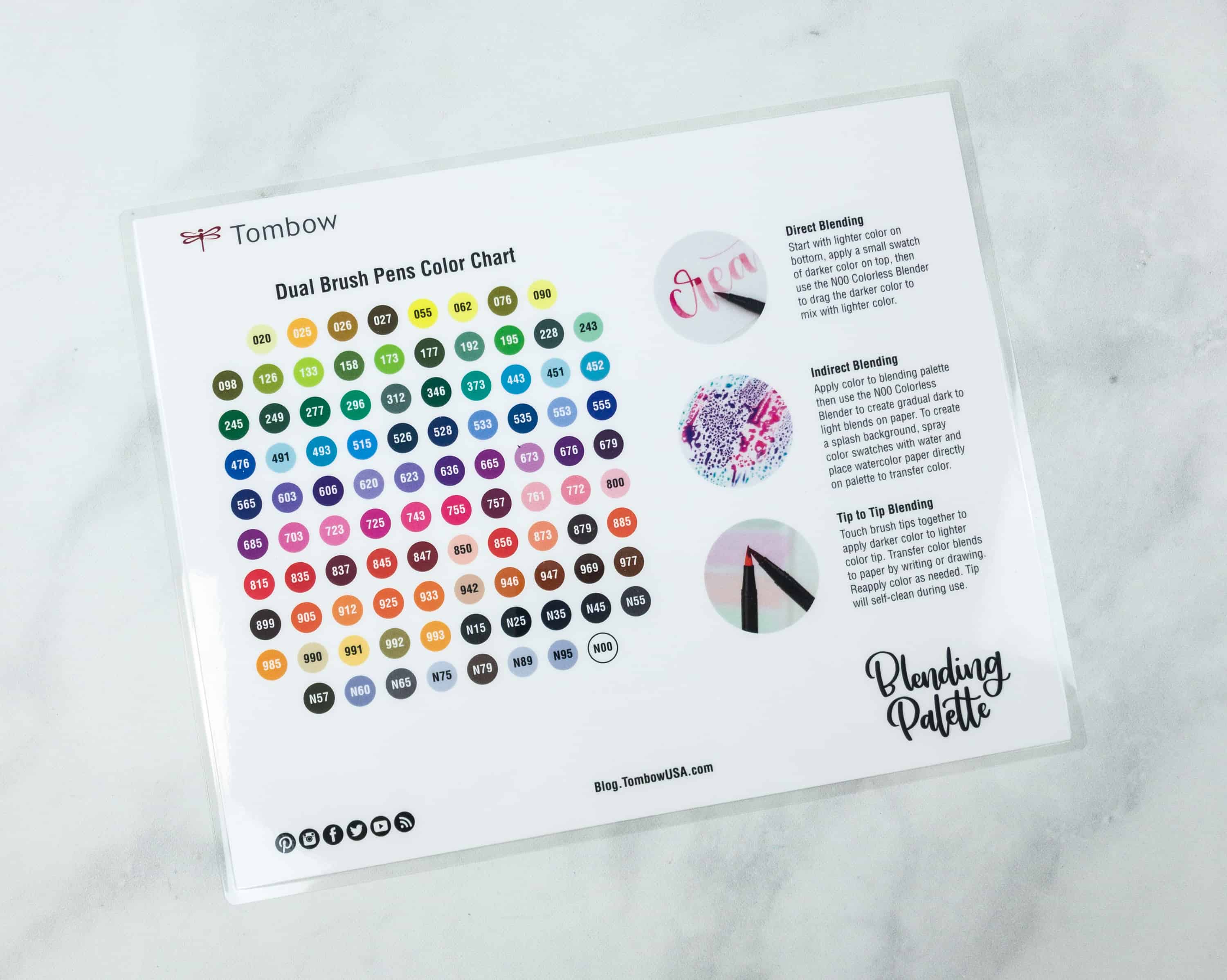 Exclusive Item: Tombow XL Blending Palette. Lay down colors, compare, and blend with this very useful art companion! This side of the palette serves as a color guide with blending techniques like direct blending, indirect blending, and tip-to-tip blending.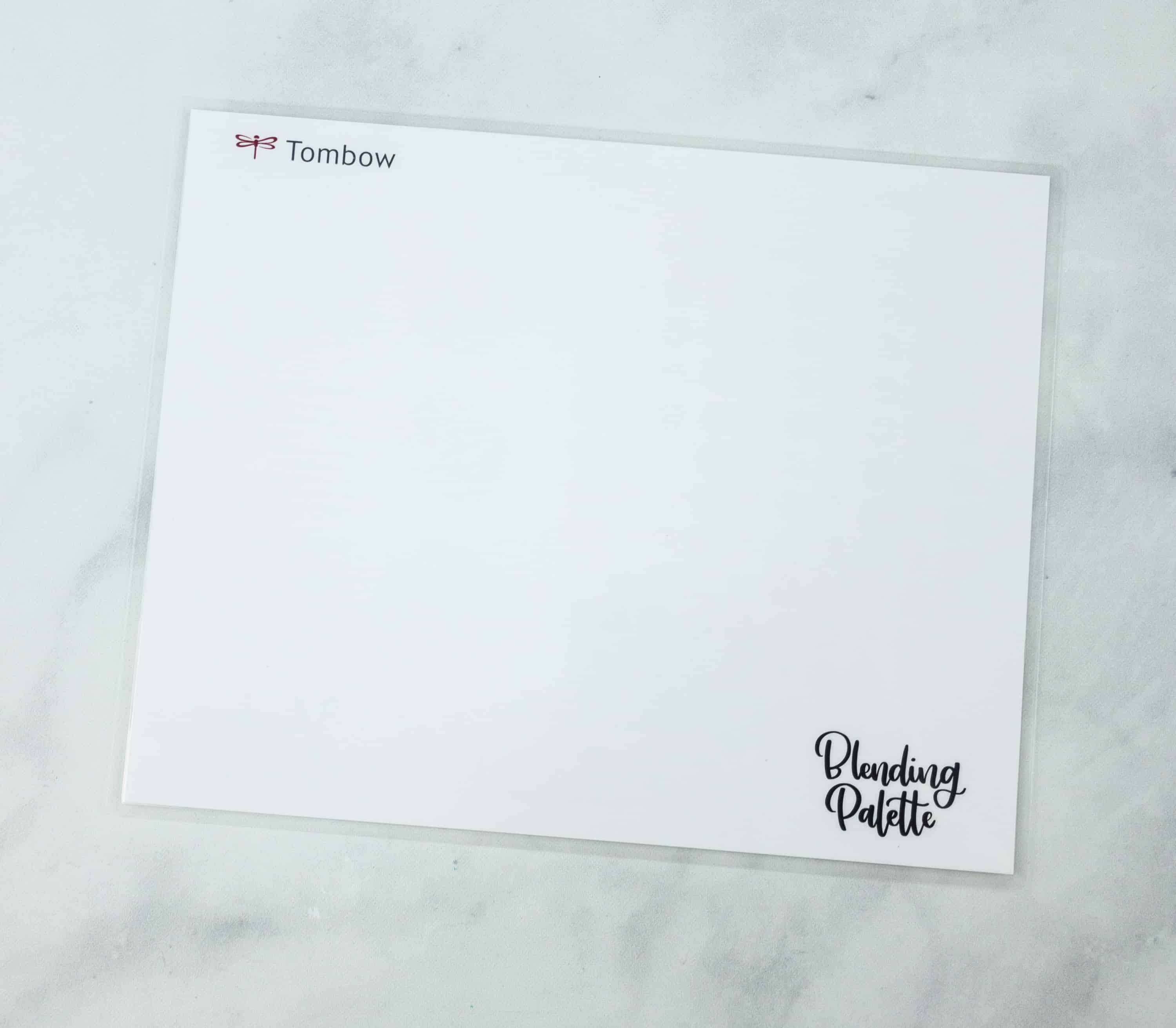 The other side is a large room for more color mixing, and also covers a larger surface area when applying direct to paper.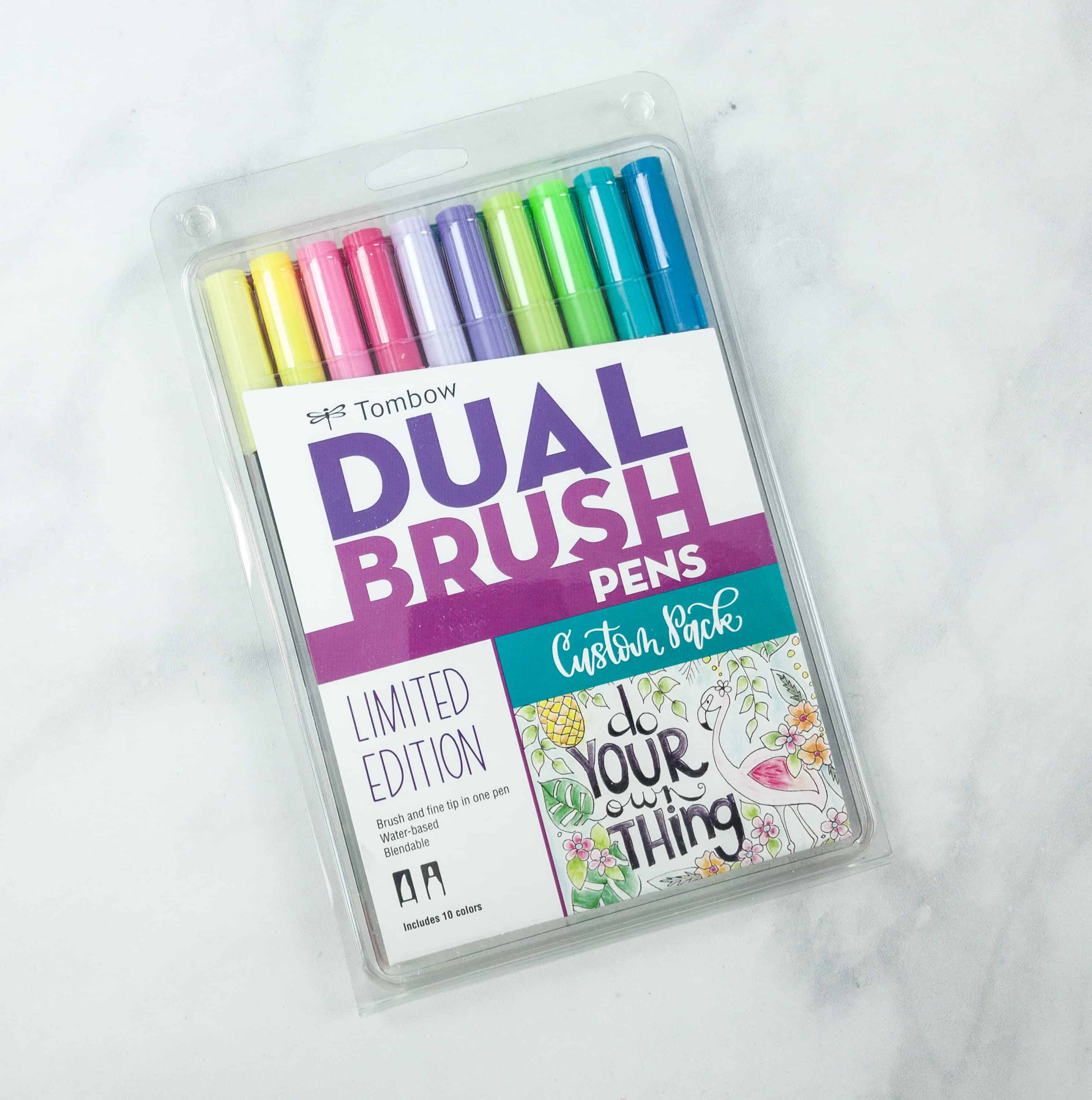 Exclusive Item: Tombow Custom Dual Brush Pen – 10pk  (link to similar – $26.99) It's a set of customized dual pens that includes ten colors you can use to create five perfect blends.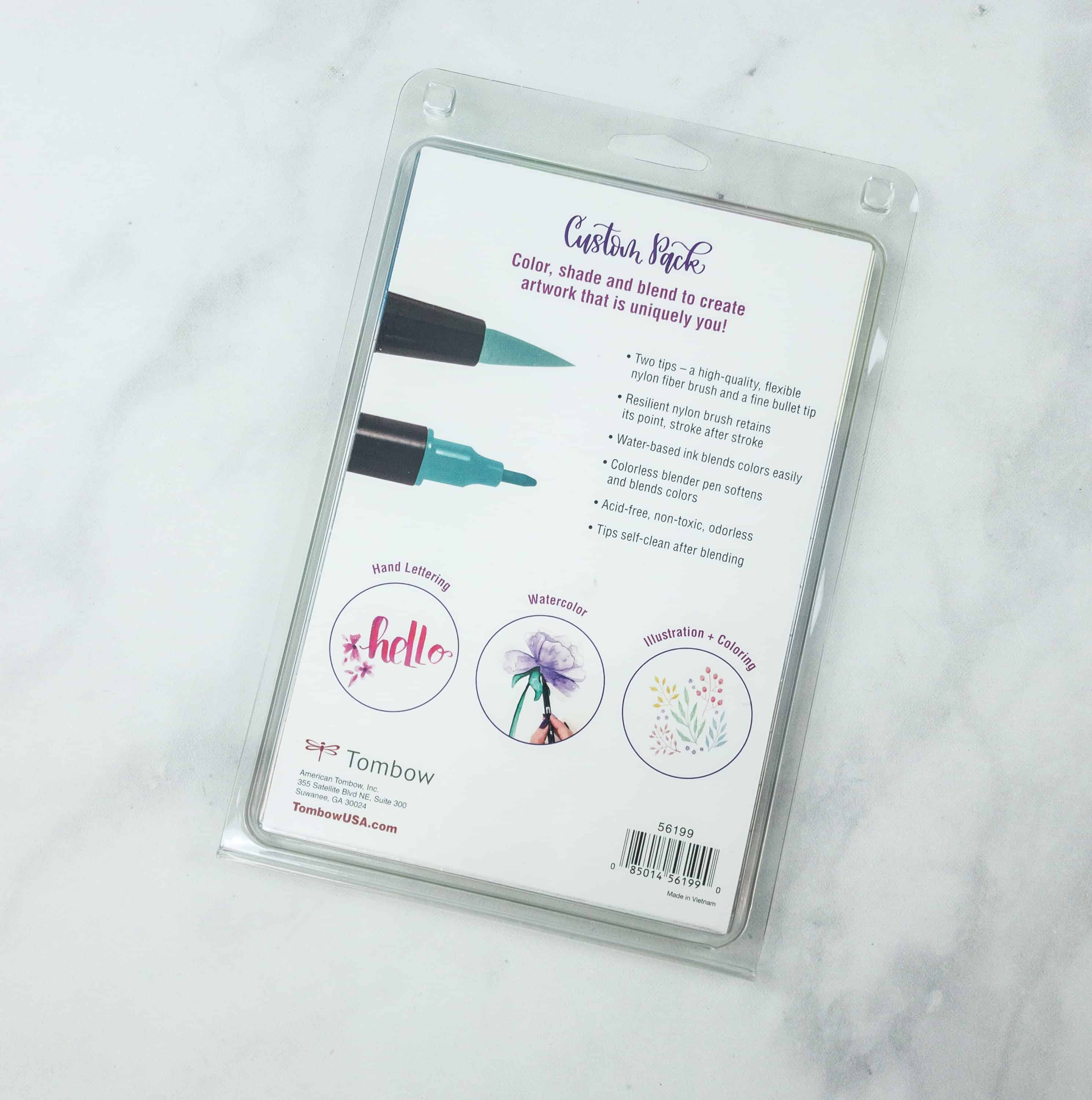 Aside from blending, you can directly use each pen to color and shade your artwork.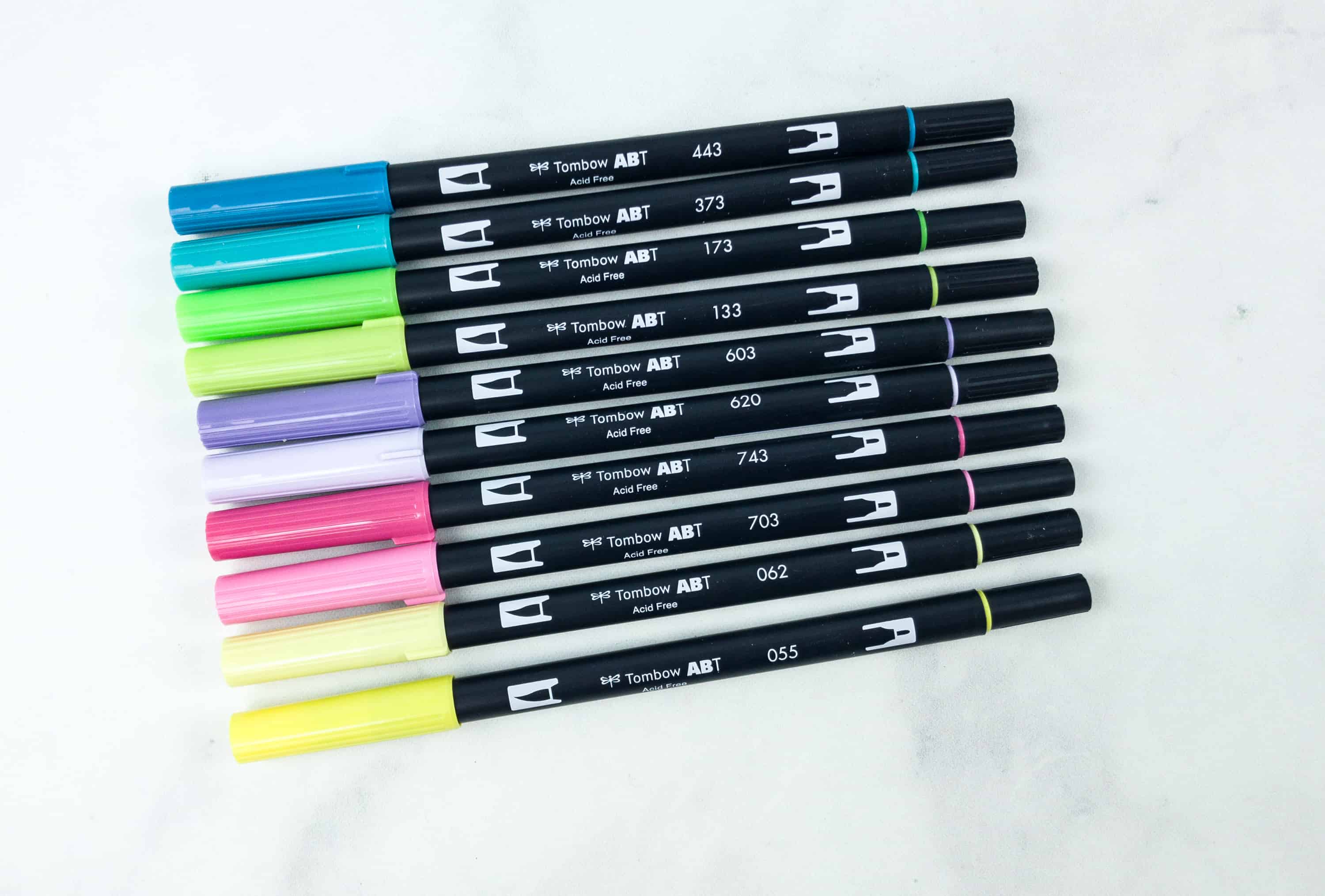 Each pen has two tips, one is a high quality, flexible nylon fiber brush, and the other is a bullet tip.
The brush tips work like paintbrushes that creates fine, medium, or bold strokes. The nylon brush is resilient that it retains its point, even after multiple strokes. Also, the tips self-clean after blending!
The inside of the packaging had an awesome example of the variegations you can achieve and all the colors in the box.
The pens have water-ink blends that color easily.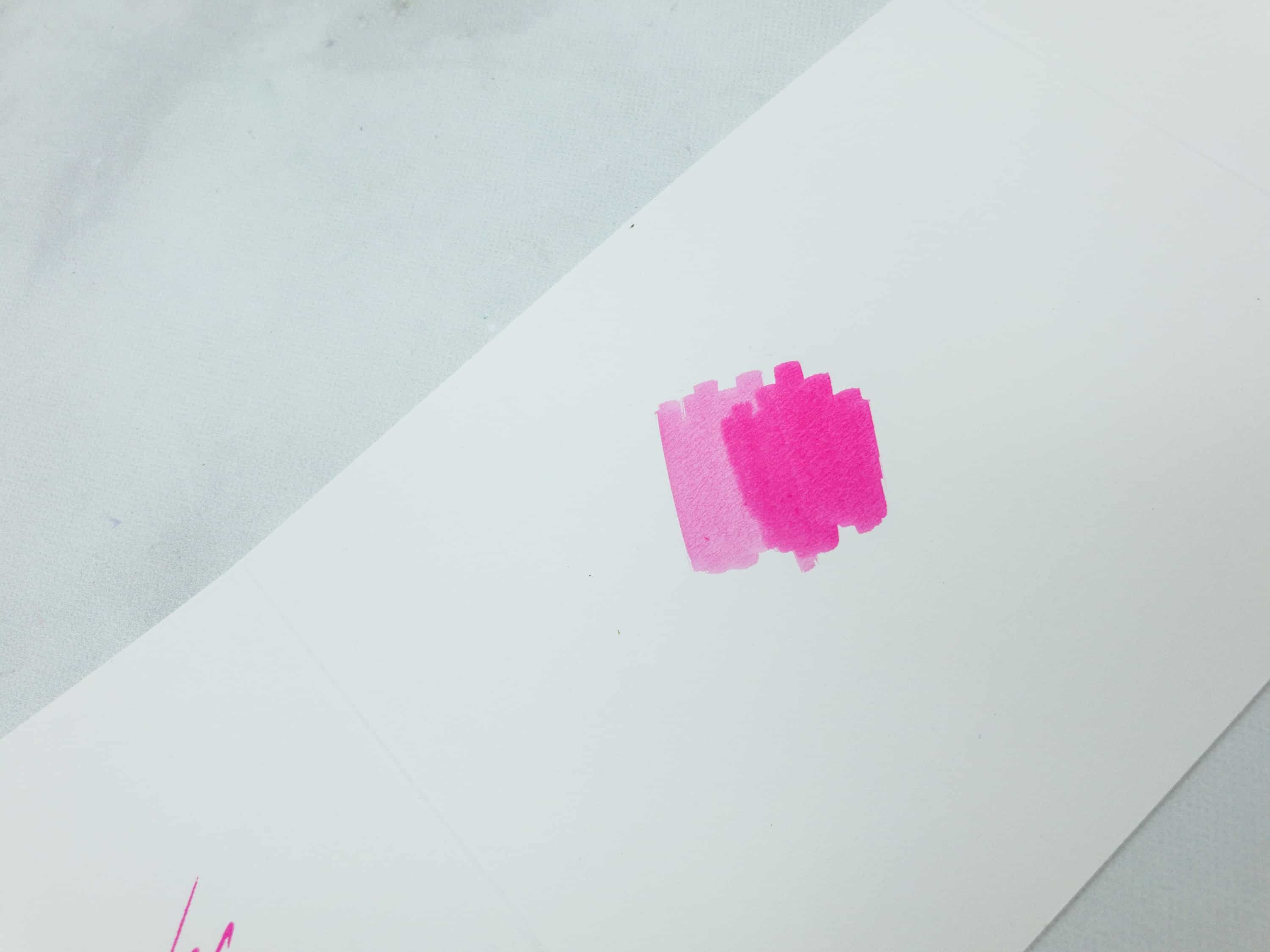 The lighter-hued pens are perfect to blend with the darker ones to create new colors. The shades were totally on point!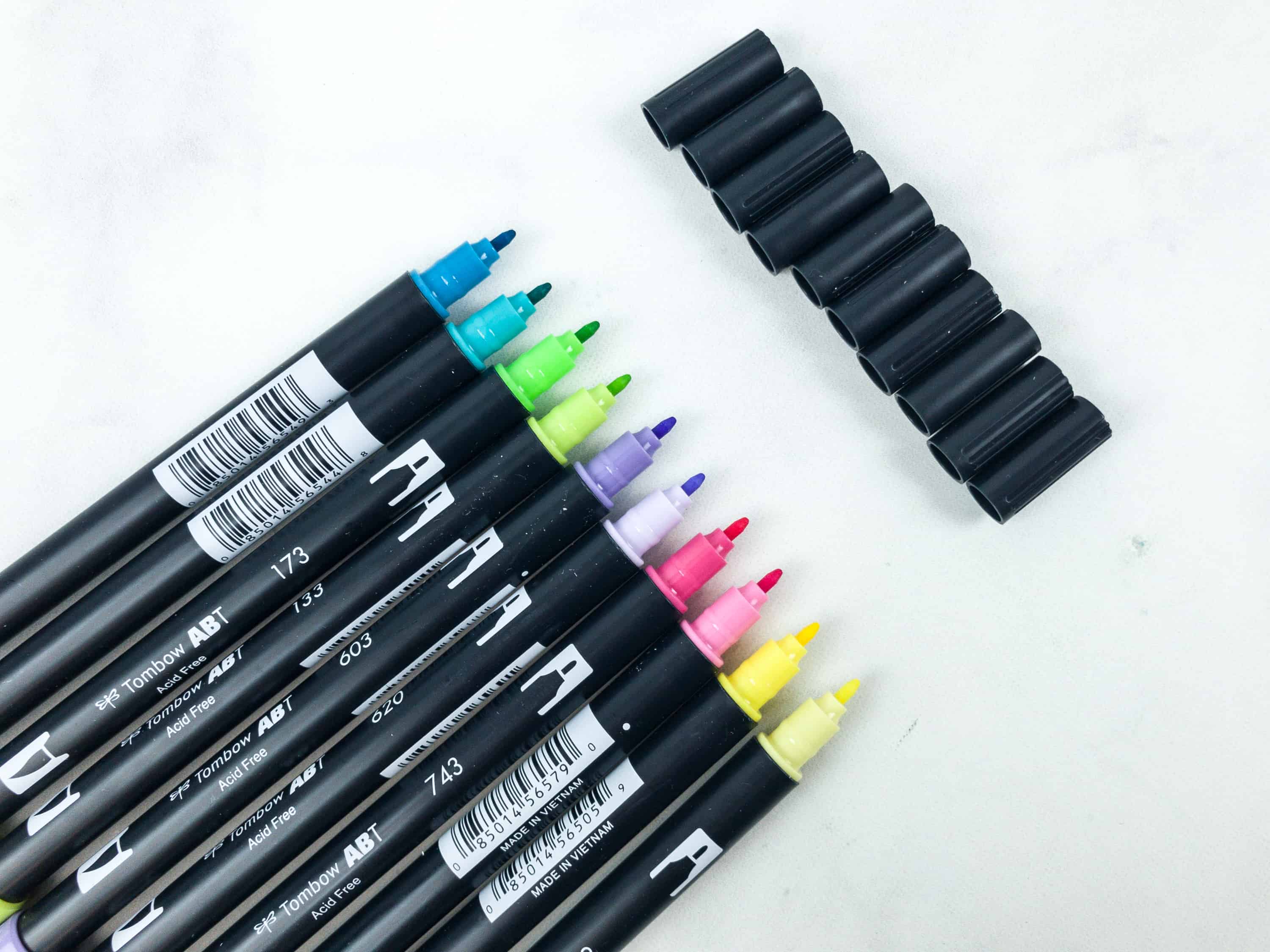 Here's the other side of the pen, the bullet/fine tips!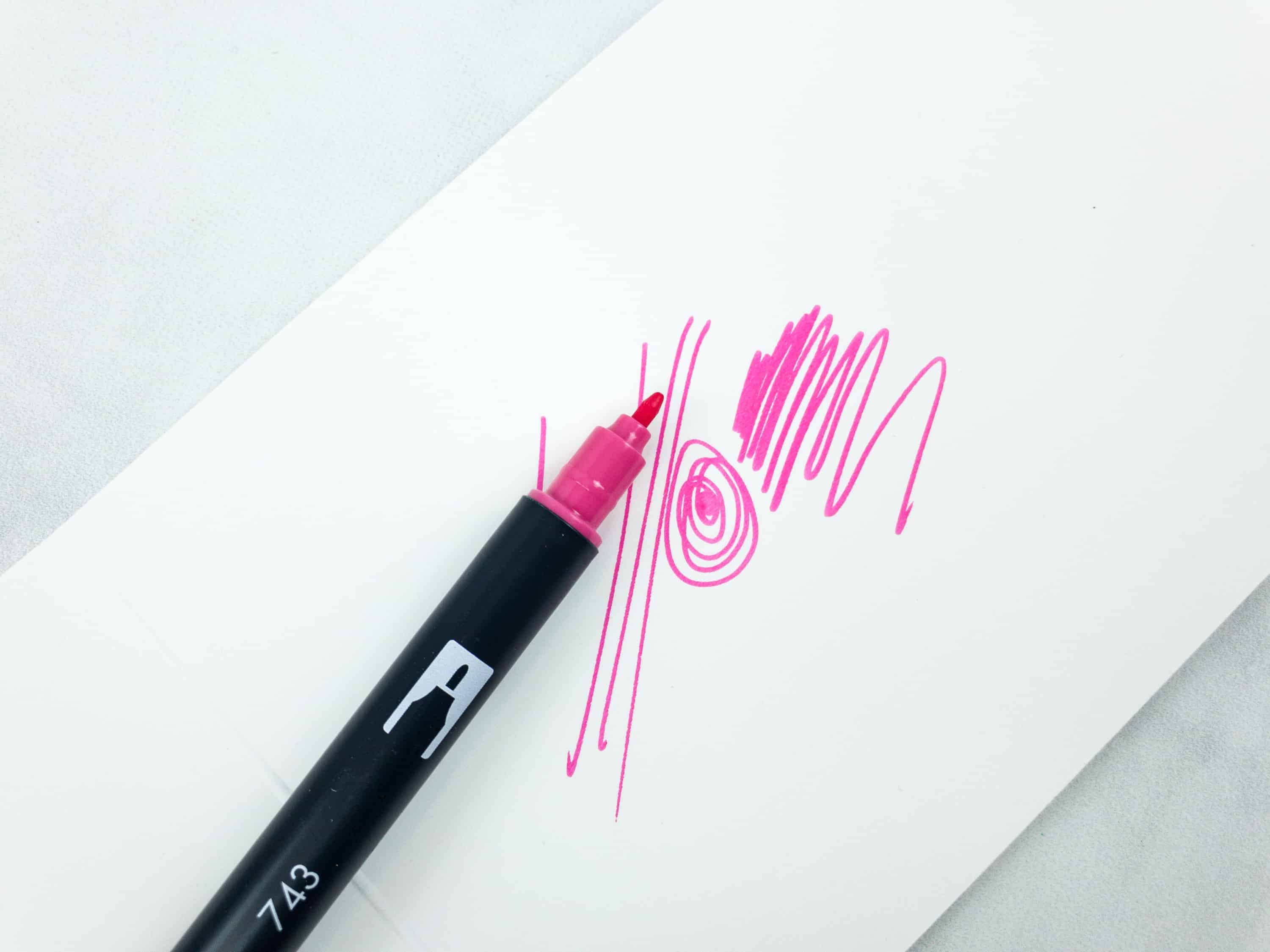 See how the fine tip gives consistent lines when used! These pens are great to use for lettering, as watercolor, or even for both illustrating and coloring.
Tombow Marker Storage Case ($30) Pens are actually easy to store, and an item that can store and organize them all is really a good deal! This covers the entire price of the box (it's not available yet on their site but will be) and everything else was just a bonus.
This storage case can store up to 108 markers allowing you to carry all your pens and instruments.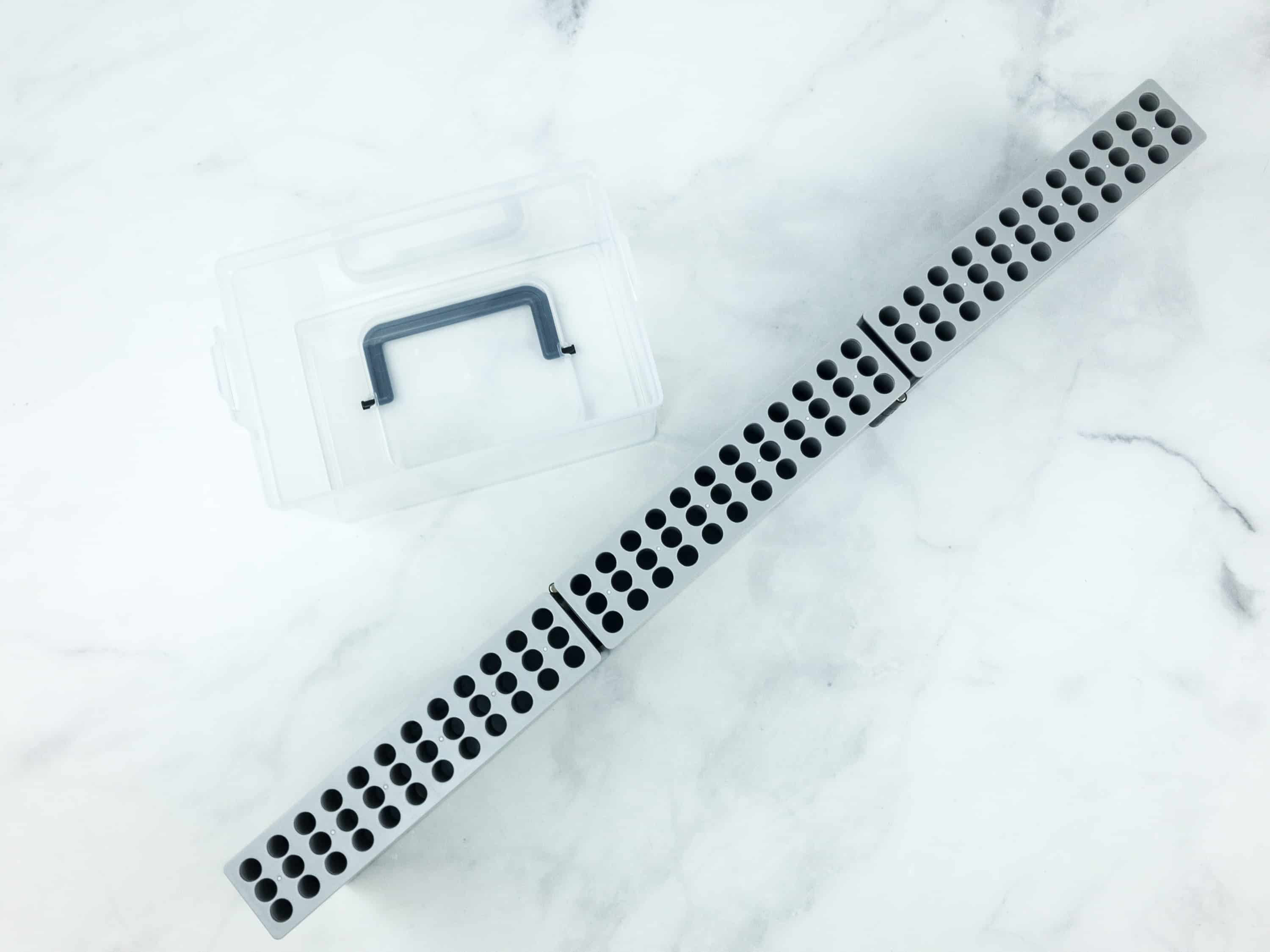 It is an easy-to-use accordion style storage that unfolds for desk use. It also includes a snap-tight lid so you can bring your instruments on-the-go.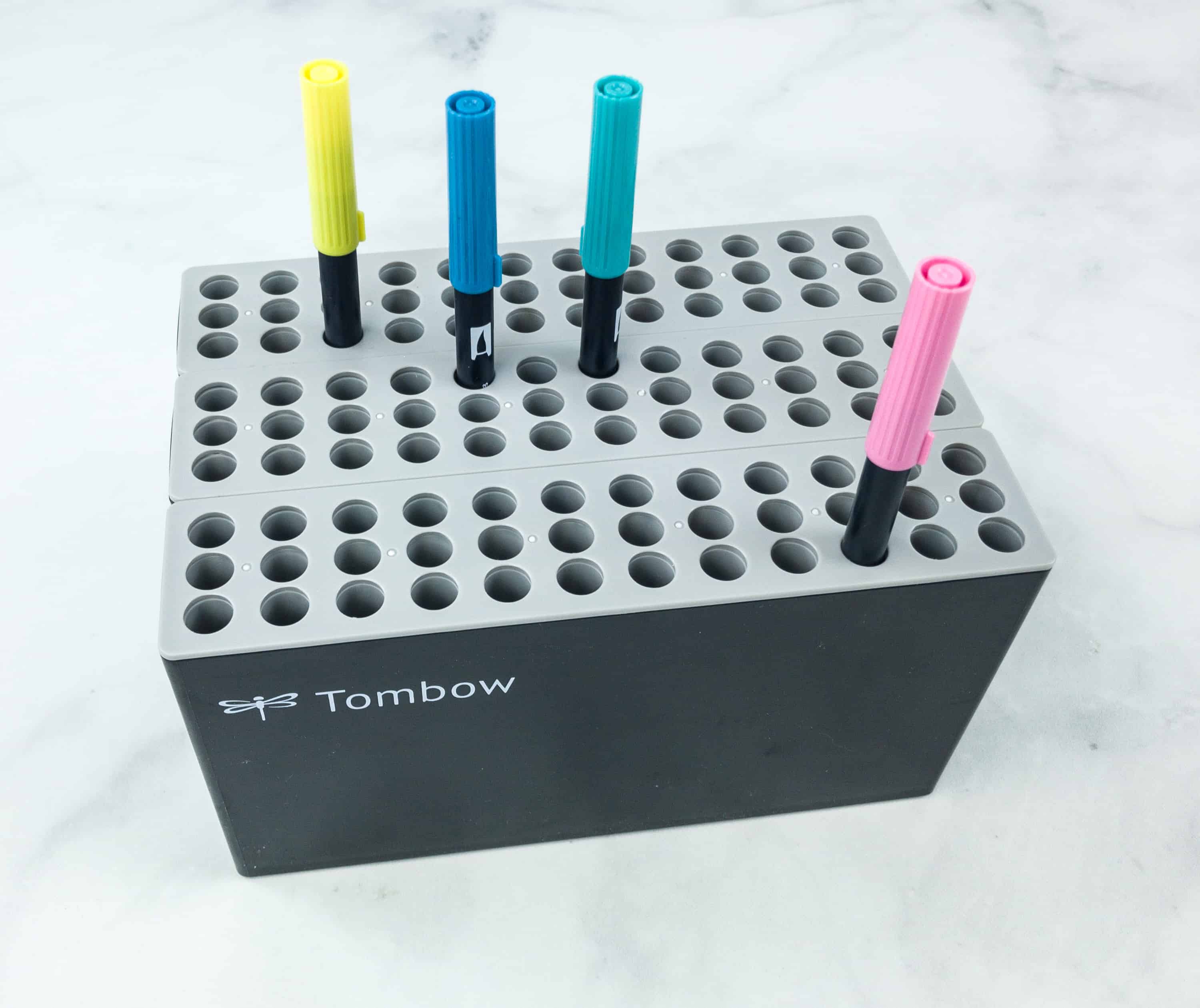 The pens fit perfectly, so you won't get worried about losing them. It also looks good when placed on your desk. The simple black outer and grayish top color will also go well if ever you have a theme for your desk decorations. This is an amazing tool and I'm so glad I bought the box for it!
Tombow VIP Club is a dream come true for artists and pen enthusiasts! They provide a collection of exclusive and new items that are even hard to find in the market. The set of dual pens is a good set that we really got excited about. You can write, draw and color with them, without even needing other instruments to complete an artwork. My daughter did most of the work on the coloring items from Owlcrate Jr this month using this set. The brush tips are good if you're practicing calligraphy as well. This is certainly a must-have box if you have undeniably artistic hands, loves collecting colorful pens, and/or wants to get your hands first on Tombow exclusives! Since I got the brushes for free after the ridiculously useful marker case purchase, I think this was an awesome deal – and it arrived lightning fast, in about 2 days time! I'd be happier if it was an actual subscription though so I don't miss out on future boxes!
What do you think of this quarter's Tombow VIP Club?