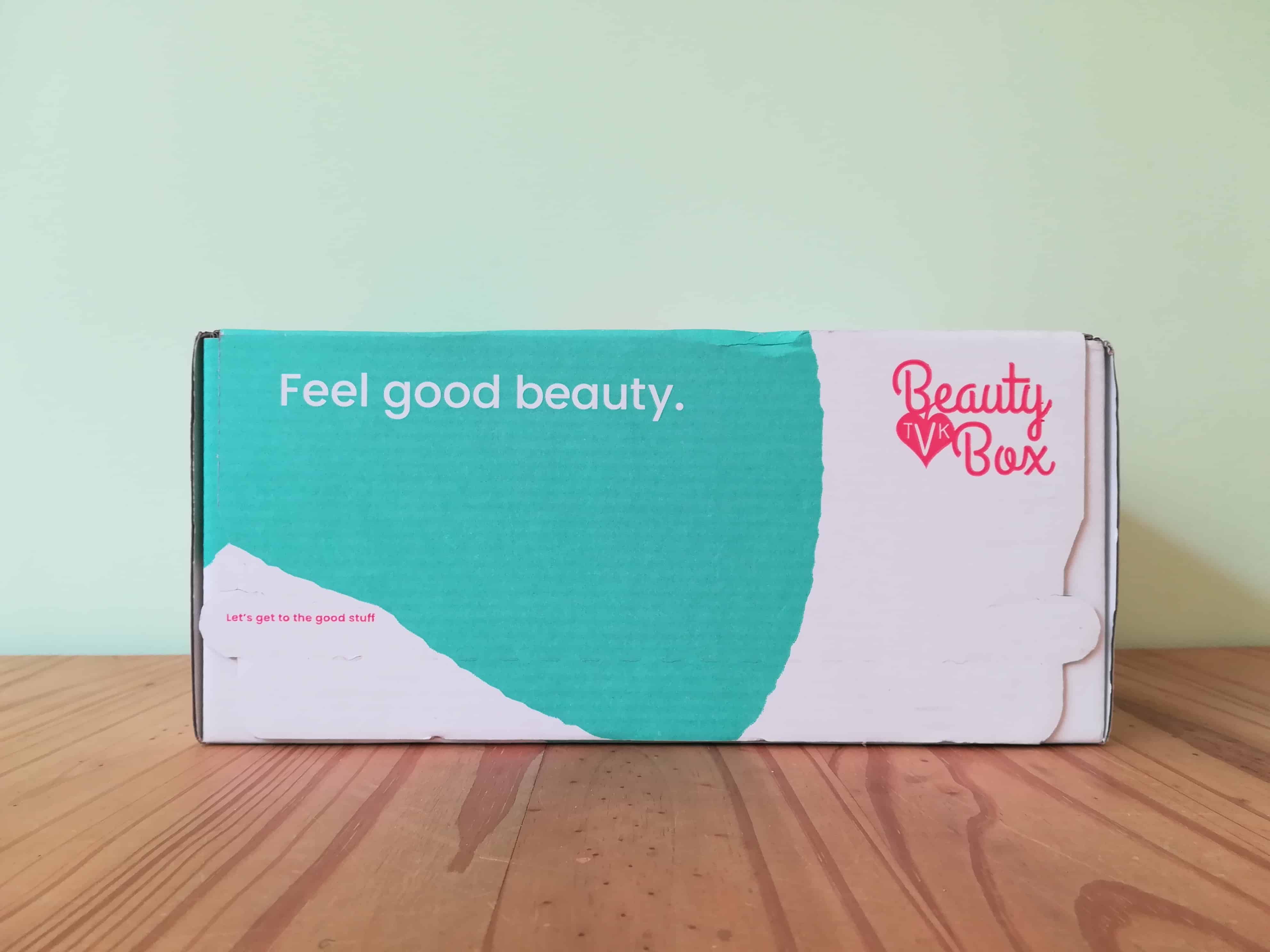 The Vegan Kind is the UK's most popular subscription boxes for vegans. The Beauty Box delivers a mix of vegan skincare, cosmetics and beauty products quarterly.
UPDATE: Since February 2018, The Vegan Kind Beauty Box is shipping bimonthly. Read more about it here.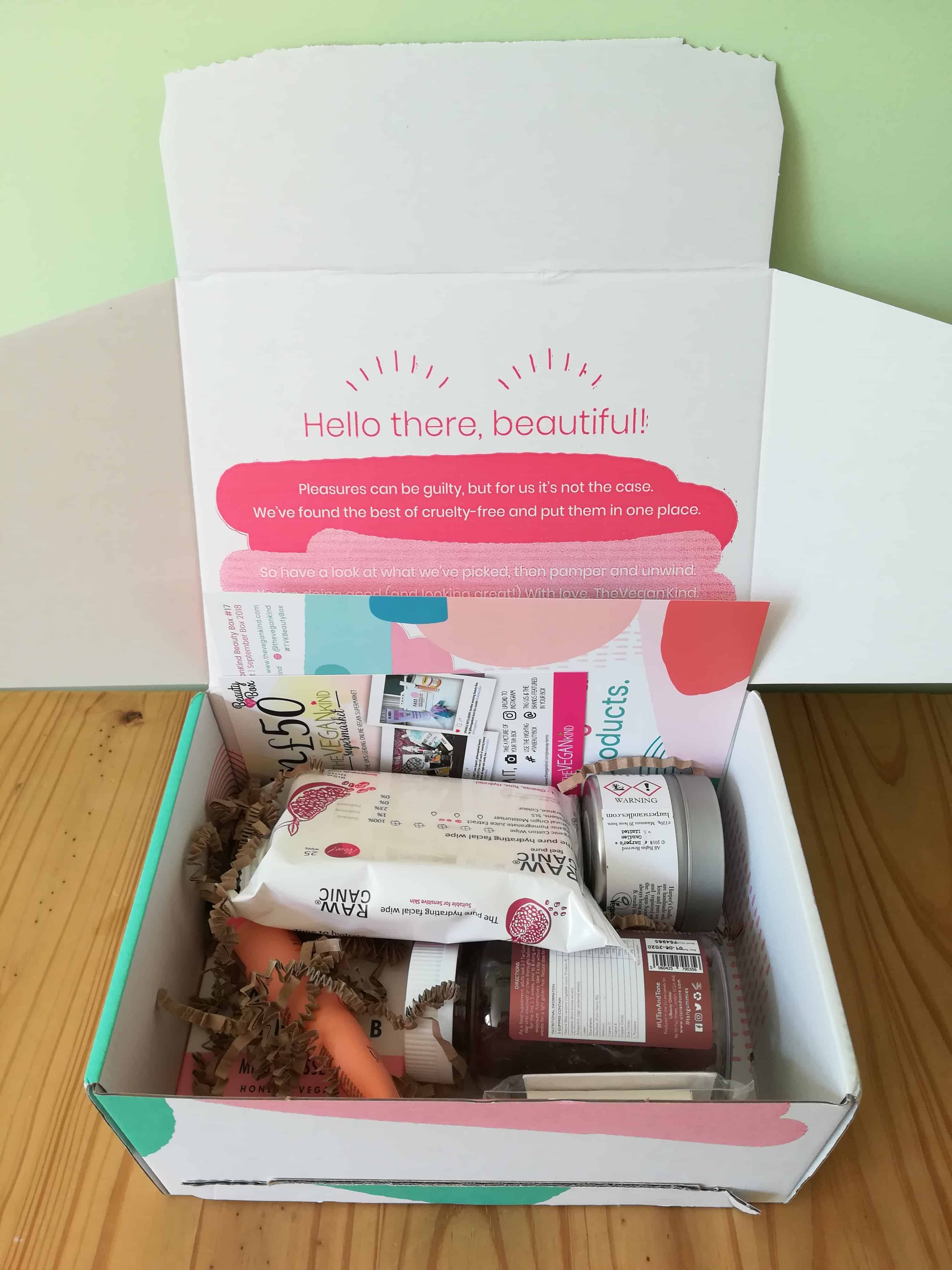 The Vegan Kind Beauty Box recently adopted a new look featuring a bright, retro-feeling pastel colour palate.  The products are still delivered in a sturdy little box packed with crinkled paper to keep everything safe.
DEAL: Get £5 off your first box! Use coupon code VEGAN.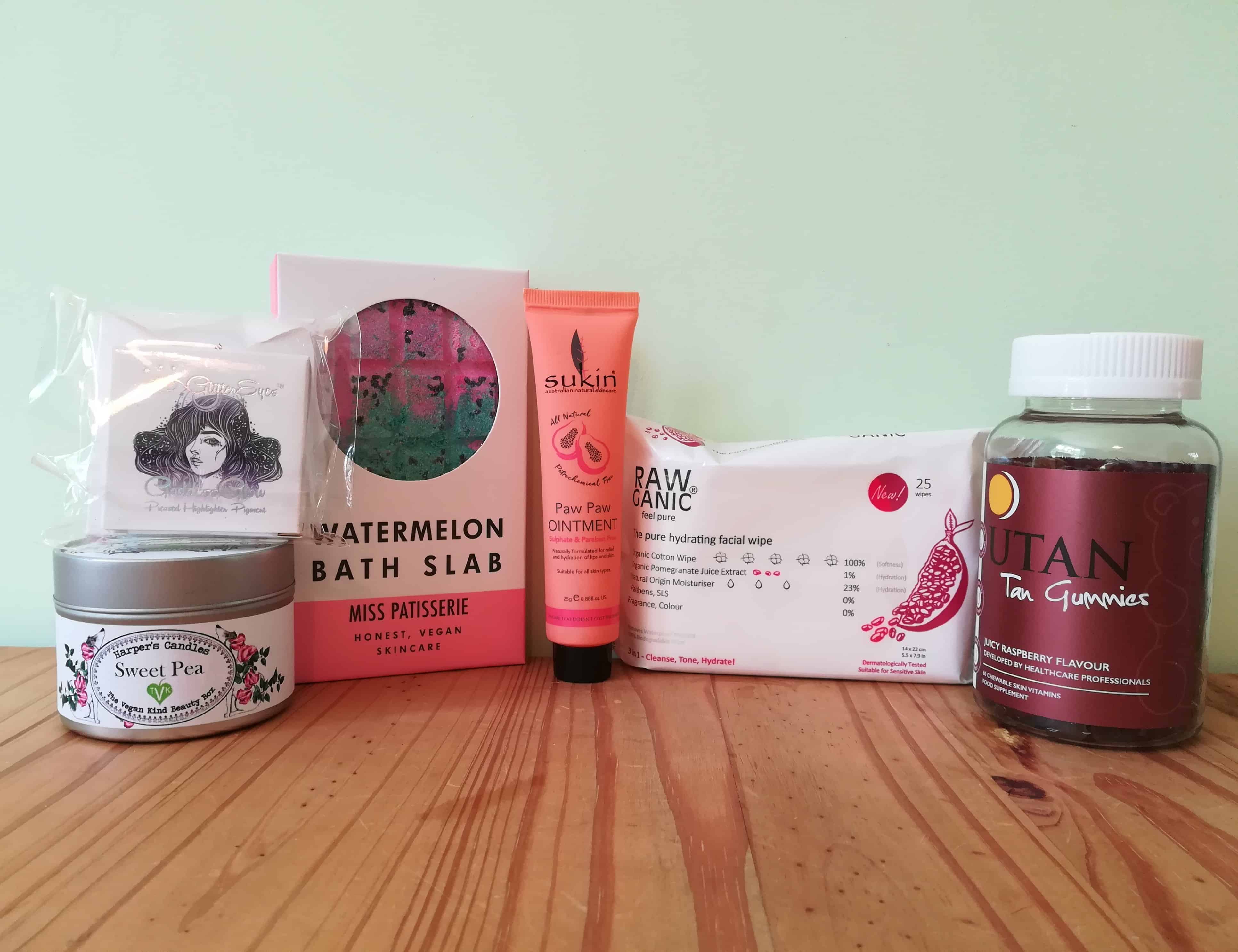 This month's box includes six items.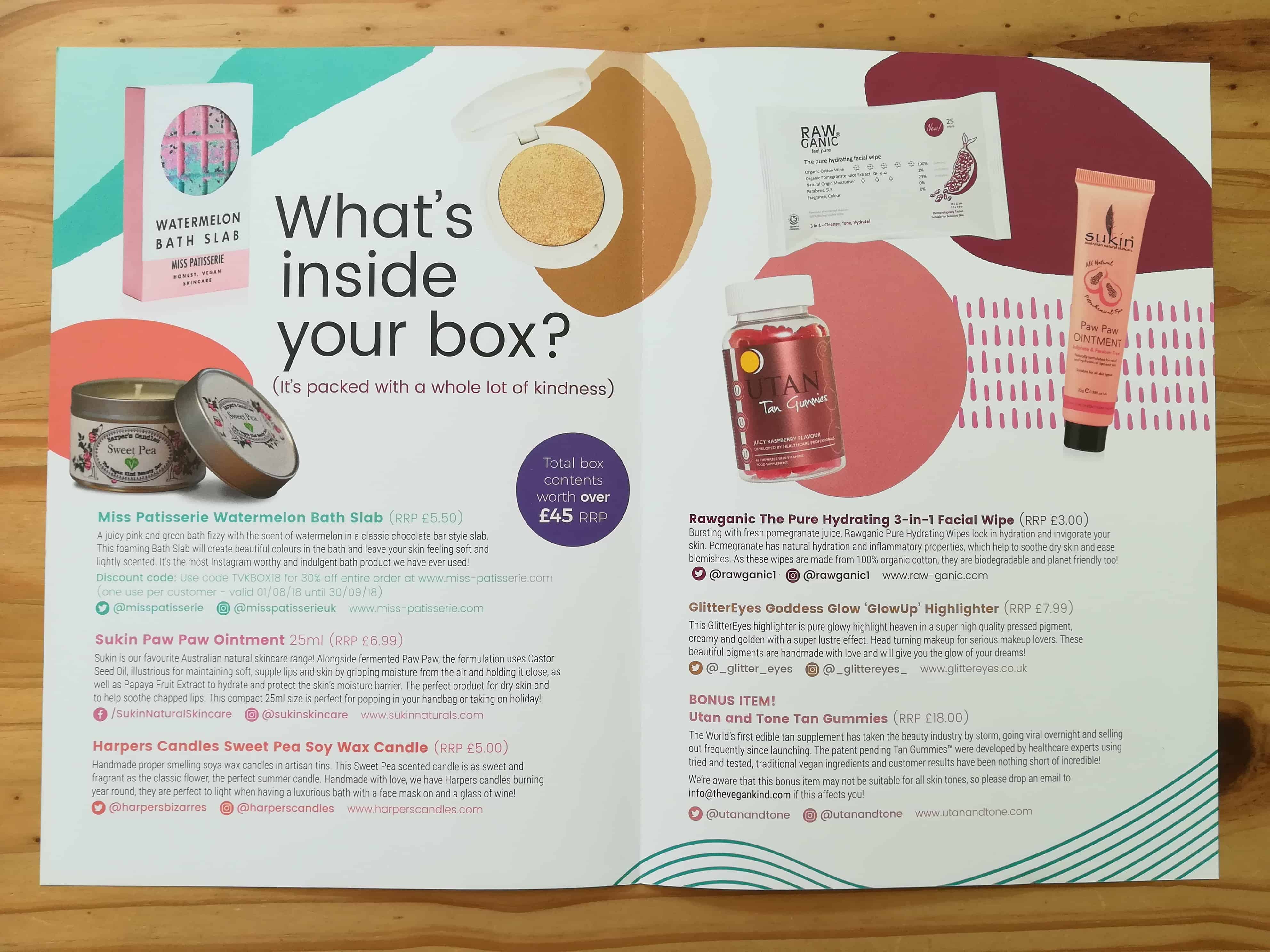 The What's Inside Your Box sheet includes details about the box contents.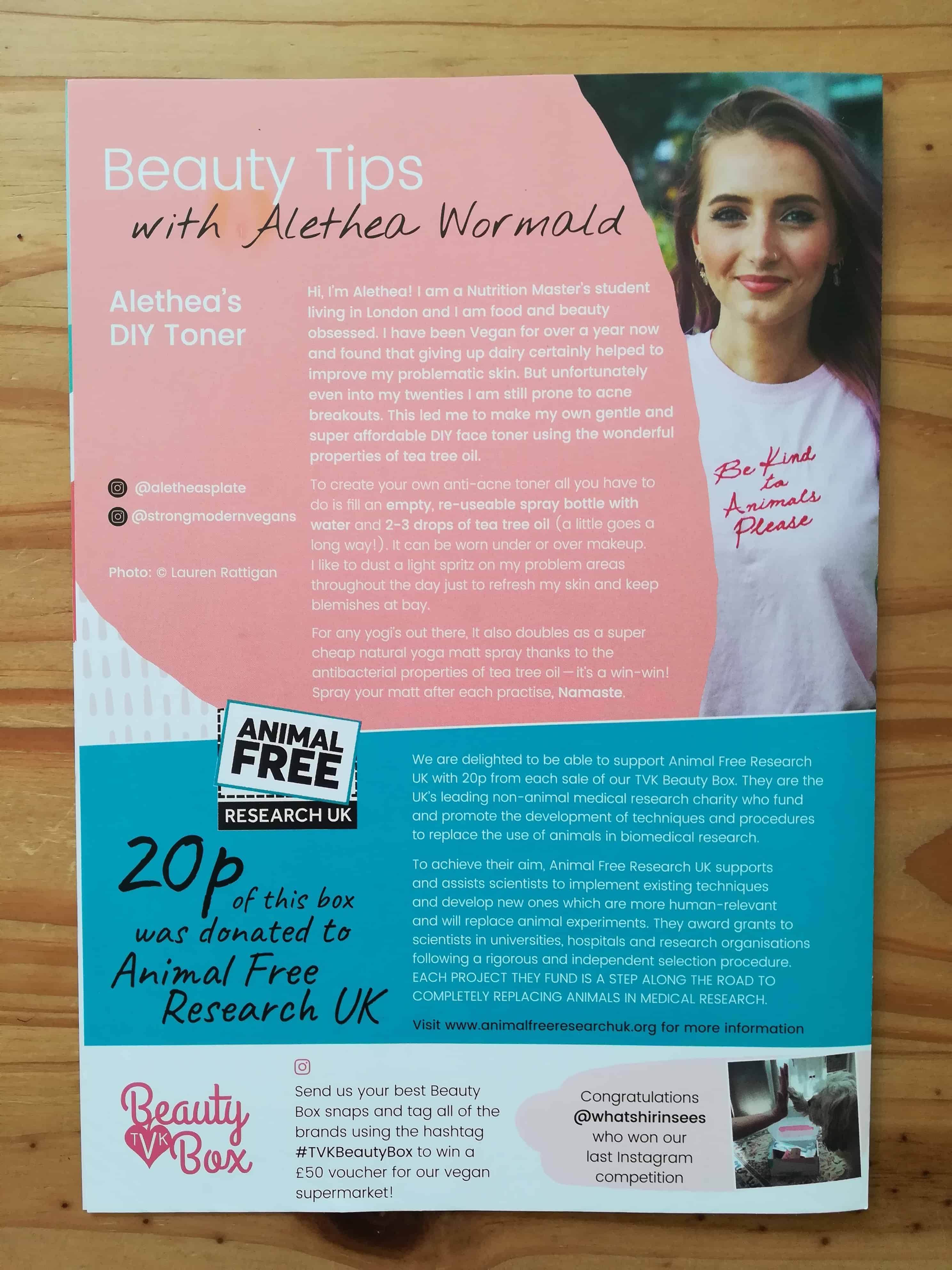 The box also contains a simple recipe for a homemade anti-acne toner by Alethea Wormald. And as always, 20p from the sale of each beauty box goes to Animal Free Research UK which supports the development of techniques and procedures to replace the use of animals in biomedical research – a worthy cause indeed!
Miss Patisserie Watermelon Bath Slab (RRP £5.50) is a foaming bath slab in pink and green with little 'seeds' – it also just so happens to perfectly match the colour palate of the TVK Beauty Box. Just break off a chunk or two of the chocolate bar style slab, add to a warm bath and you have a colourful, fizzy, watermelon scented bath. The scent is really sweet and pleasant, making this such a fun treat for relaxing.
Sukin Paw Paw Ointment 25ml (RRP £6.99) is a topical ointment for lip and skin containing a combination of natural oils and extracts including castor seed oil and papaya fruit extract. This stuff is great for healing dry and cracked skin, and unlike similar paw paw products, does not contain petroleum jelly.
Harpers Candles Sweet Pea Soy Wax Candle (RRP £5.00) is handmade in artisan tins with a minimum 20-hour burn. This candle smells so good! I absolutely love the sweet summery scent.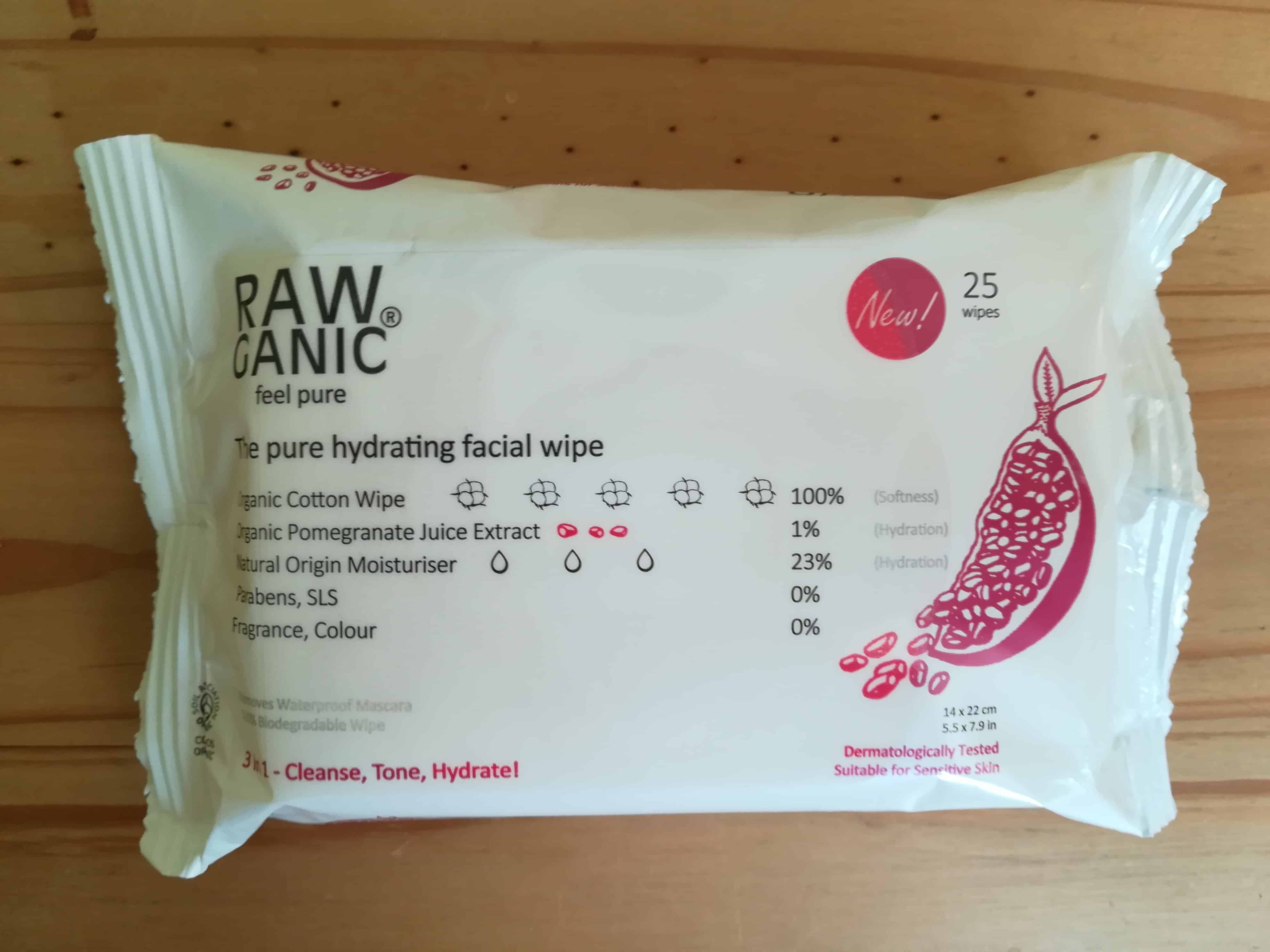 Rawganic The Pure Hydrating 3-in-1 Facial Wipe (£3.00) are 100% organic cotton, biodegradable wipes with pomegranate juice extract to help cleanse, tone and hydrate skin while removing make-up. These are gentle on sensitive skin and do a good job of removing waterproof mascara, albeit with a little bit of force. They smell absolutely amazing like fruity pomegranate.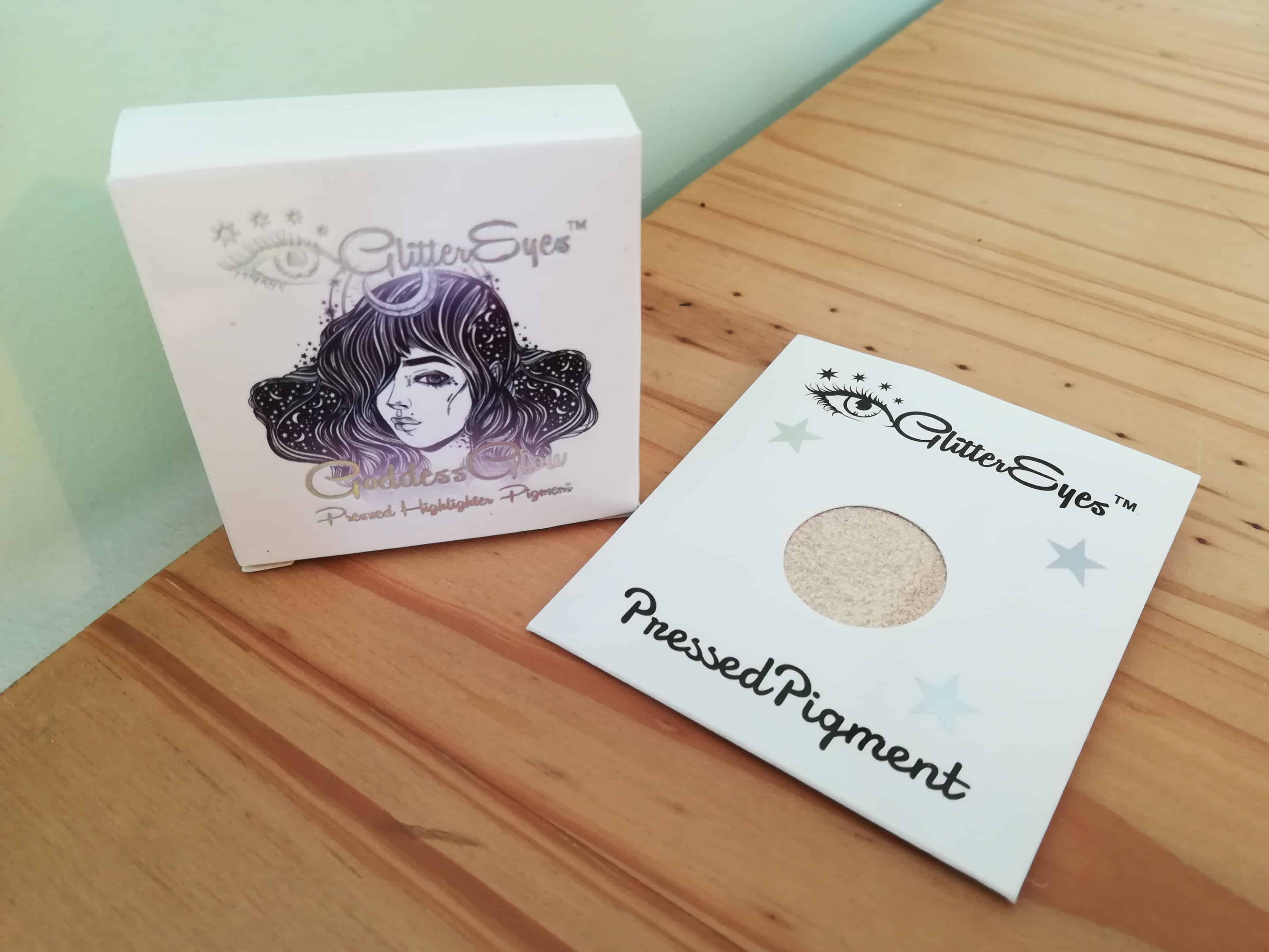 GlitterEyes Goddess Glow 'GlowUp' Highlighter (RRP £7.99) gives skin a luminous golden glow. This comes as an empty compact container and separately wrapped pressed pigment refill pan which you assemble.
This clever packaging means that the shimmer pan doesn't get knocked around and broken during shipped, which is all too common with these types of pressed compacts. The high quality pressed pigment gives an intense golden shimmer effect, which is prefect if you want a bold look.
Utan and Tone Tan Gummies (RRP £18.00) are a special bonus item in the August/September box. This edible tan supplement contains a blend of essential plant nutrients including beta-carotene, lycopene, lutein, zeaxanthin and astaxanthin which it claims will promote a light golden hue without sun and accelerate the skin's natural tanning process with UV exposure (claims not approved by the EFSA).
A vitamin supplement which gives you a tan is a novel concept to me. I'm really curious as to how well this works and what kind of hue it gives. Unfortunately, I can't test it out for myself and satisfy my curiosity because I'm unable to take supplements at this time. I was able to convince my husband to try one for me and he said they taste like cough syrup.  He refuses to take more for fear they will turn him orange.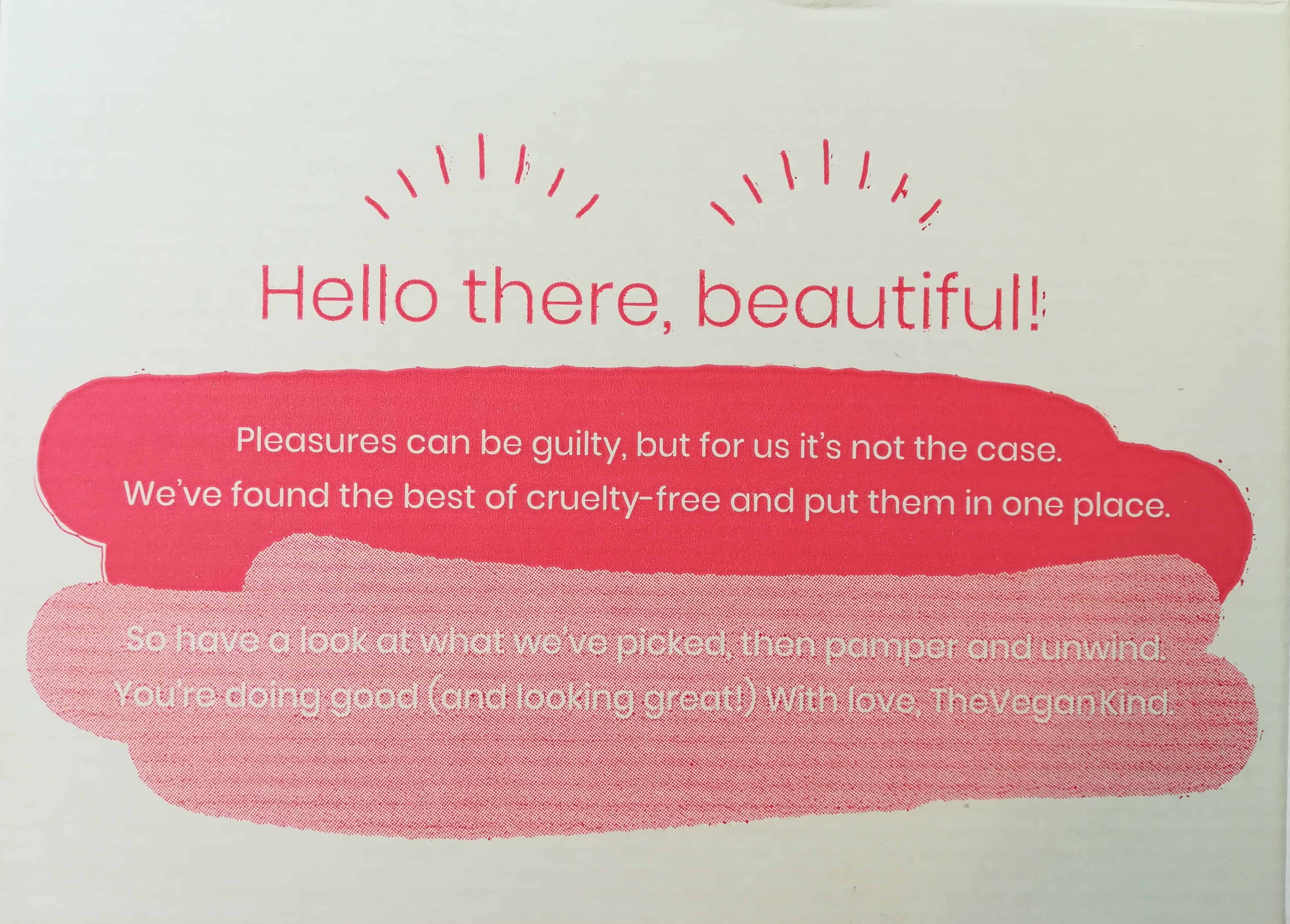 The Vegan Kind Beauty Box is at the top of my list of favourite beauty subscription boxes. There is always a nice mix of top quality products to suit all kinds of beauty routines. I think this subscription box is a great value and highly recommend it for vegans and non-vegans alike.
What do you think of this month's The Vegan Kind Beauty Box?
Visit The VeganKind Beauty Box to subscribe or find out more!