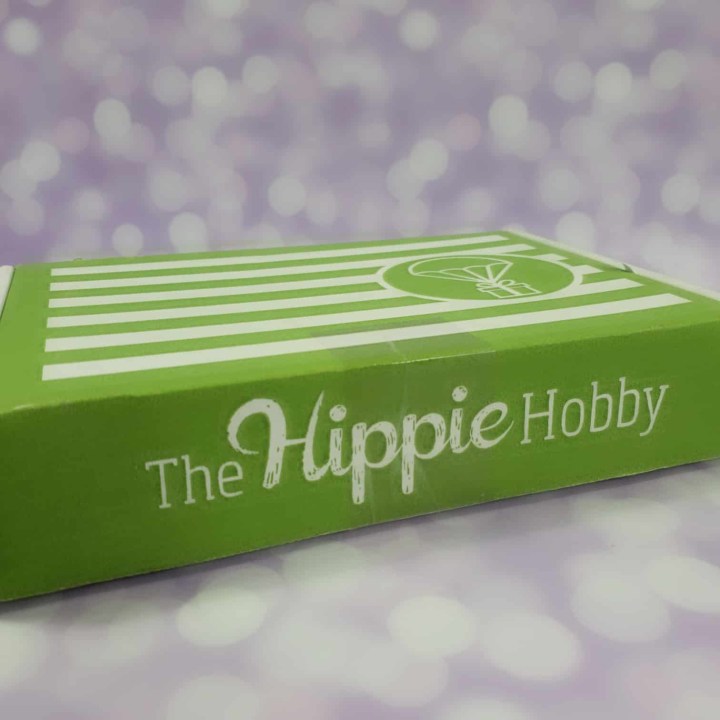 The Hippie Hobby is a bi-monthly craft subscription box. In every box, you'll receive a surprise crafting kit, which incorporates recycled, upcycled, or natural elements (the "Hippie" part!).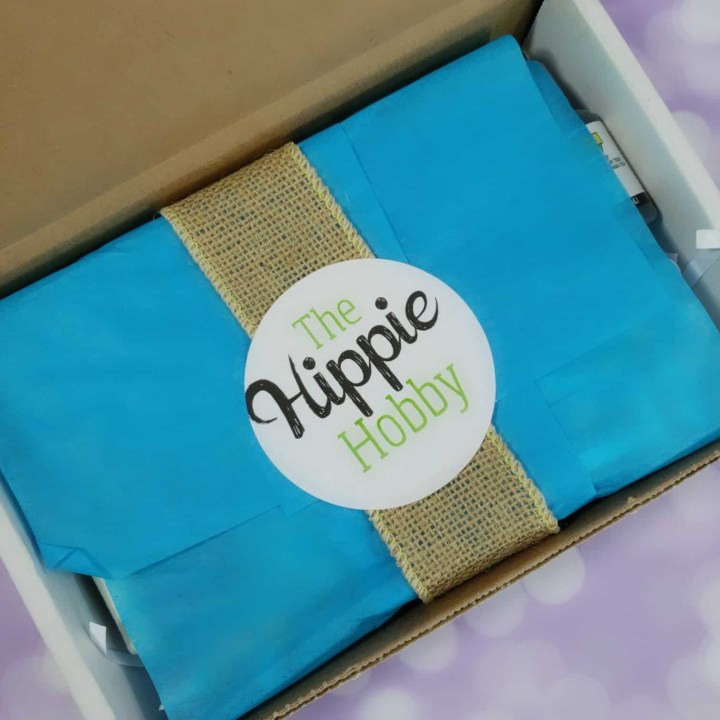 DEAL: You can save $7 on your first box with coupon code HELLO!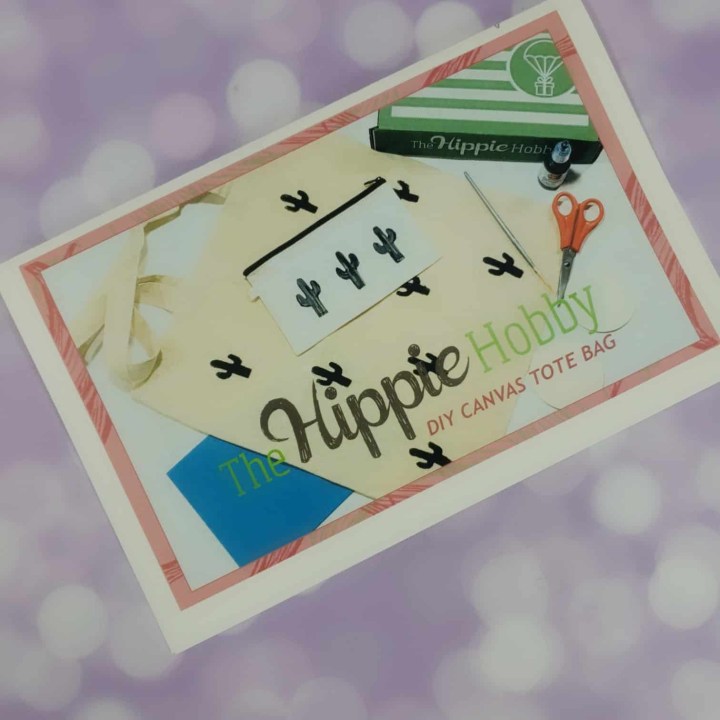 This month's craft is DIY Canvas Tote Bags!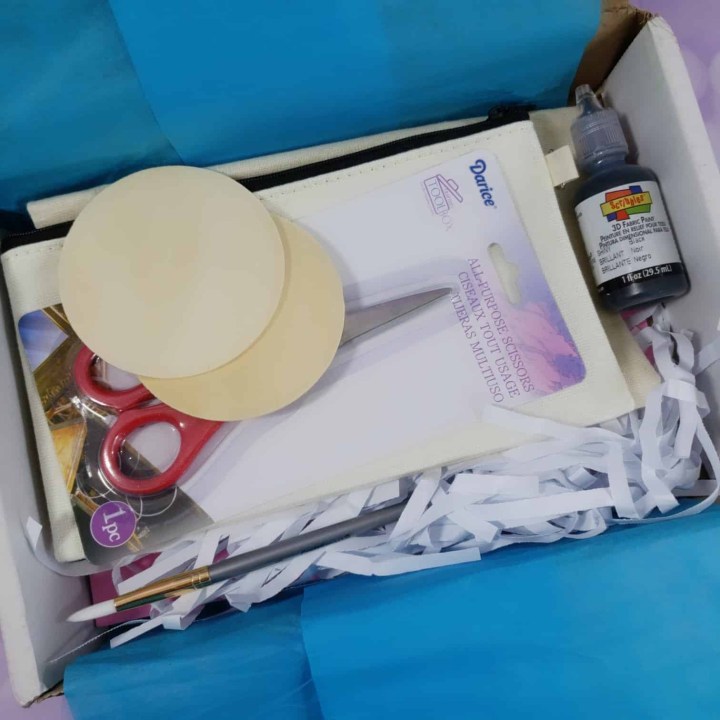 Blue tissue this month with the same upcycled squiggles to keep everything safe in transit.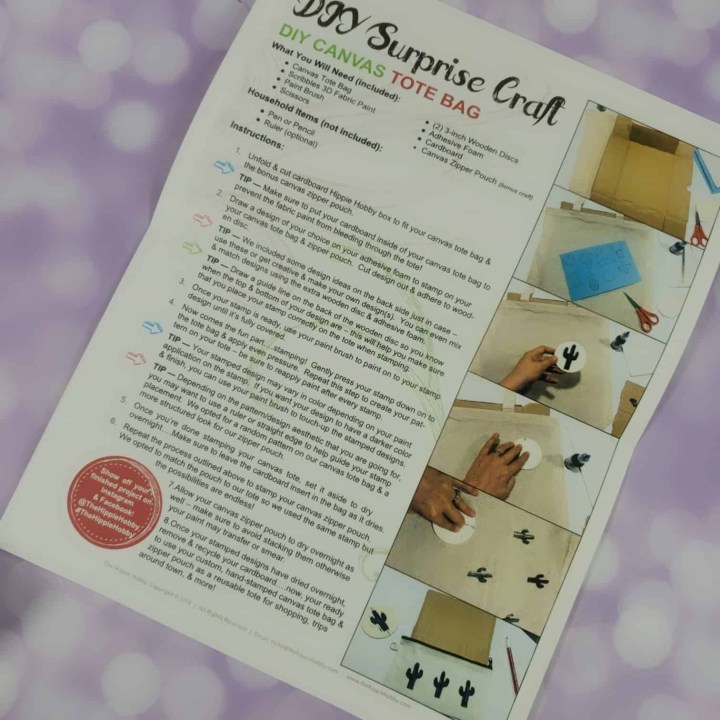 The instructions are back to being included in the box this month. I don't mind looking for them online but it is easy to take and go when they are in the box. The steps are easy to follow and the pictures go along with the steps.
With the stamping, we get some stencil options that we can go with. Lots of choices here to pick from.
We decided to go with a cactus and a heart.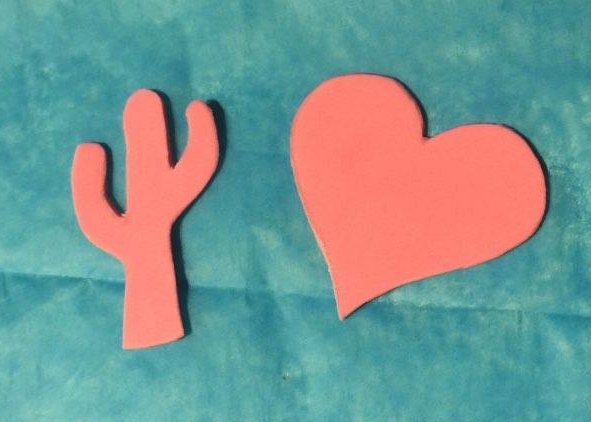 We traced them onto the foam and then cut them out.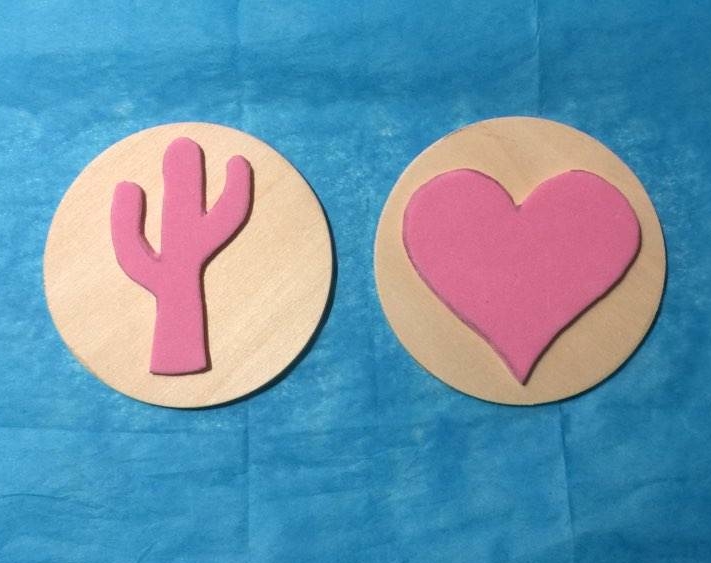 The foam stamps were mounted onto backs to create some stiffness and a hand hold to stamp from.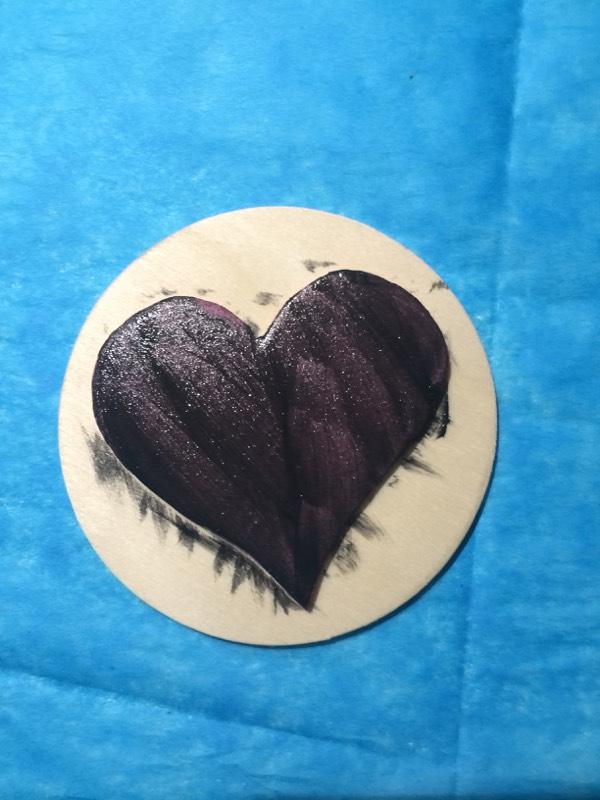 The paint goes on.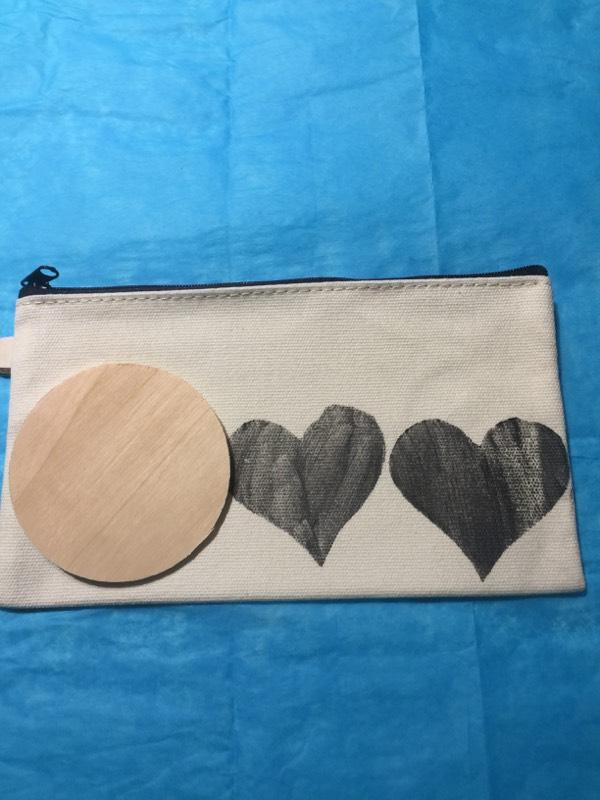 And then use firm pressure to stamp down onto the bag.
Three hearts fit perfectly on the cute little pencil bag. This is going to be a back to school bag for carrying all those extras that are needed.
Next up we decided to do the cactus for the larger tote. Once up we put the paint on the stamp. We learned that you need a good but even coat on the stamp.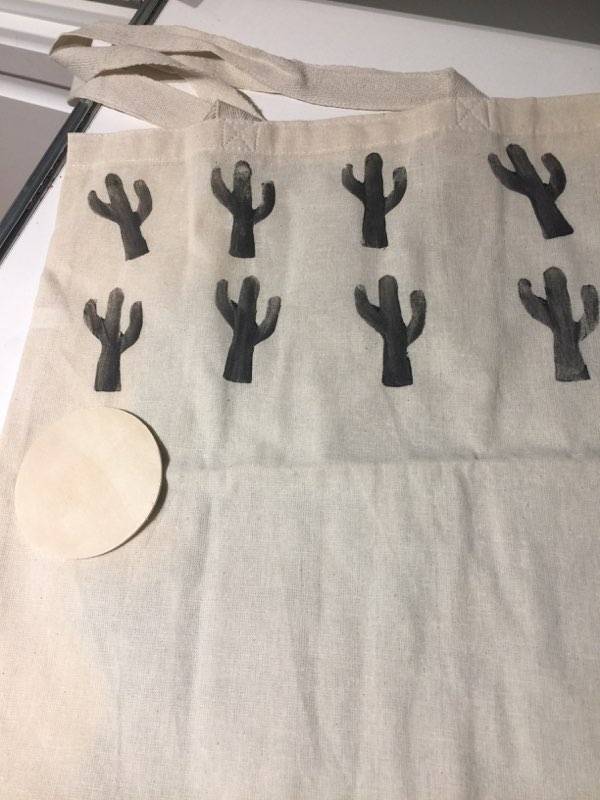 We opted for a pretty symmetrical pattern for the bag.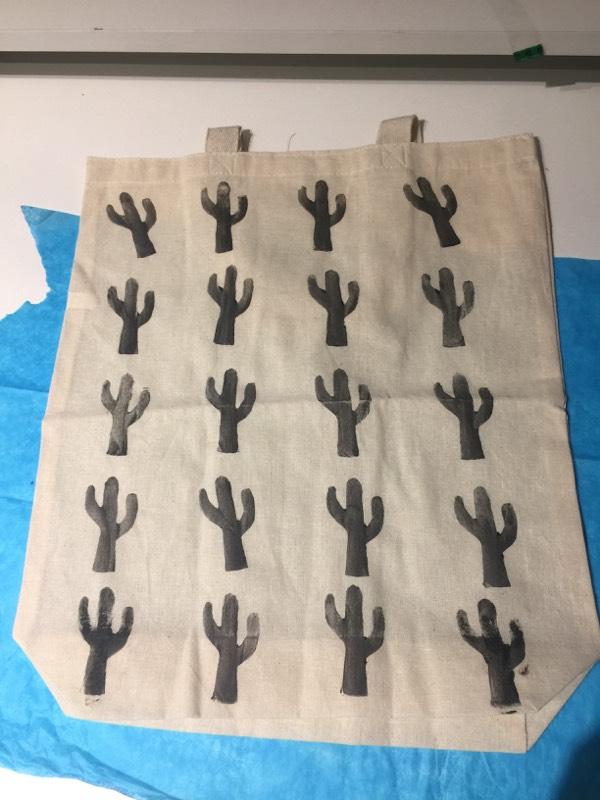 And the tote is done!  How cute is this?
Another great The Hippie Hobby box this month. I love that all the supplies needed come in the box and I can sit down and create a fun craft. This one I had help with the high school girls that are babysitting some for me this summer. They were over with my boys and we decided it was craft time. This was great and easy for me to grab it out and let them go to town. It had everything needed and instructions that were easy to follow.  Hippie Hobby does a great job with every box keeping it upcycled, fun, and stunning when done.
Do you like to craft? What do you think about this box's project?