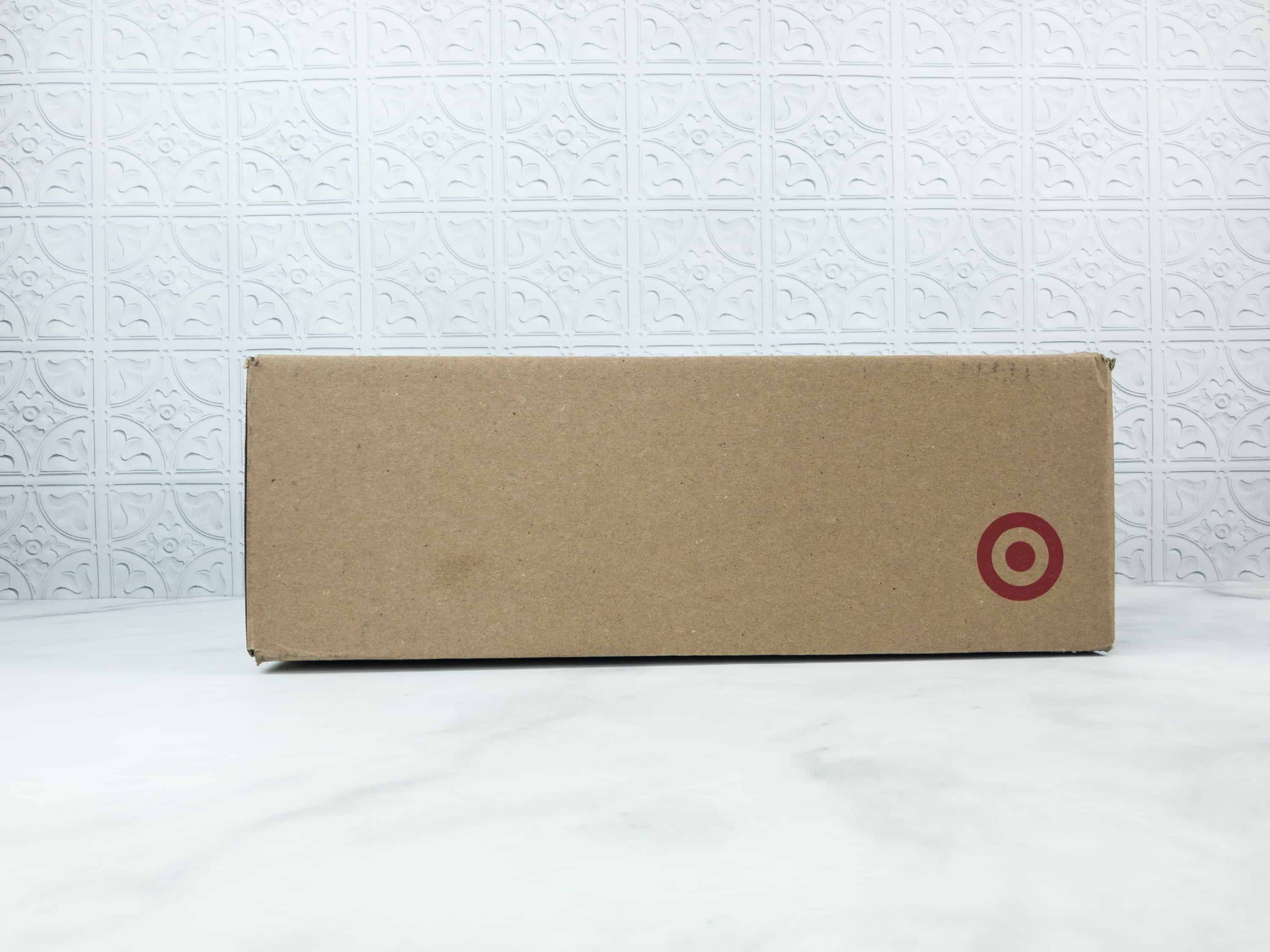 The Target Art & Craft Kit is a monthly art & craft subscription for kids ages 6-10. You'll receive a different pre-packaged crafting activity each month shipped from Target for $14.99.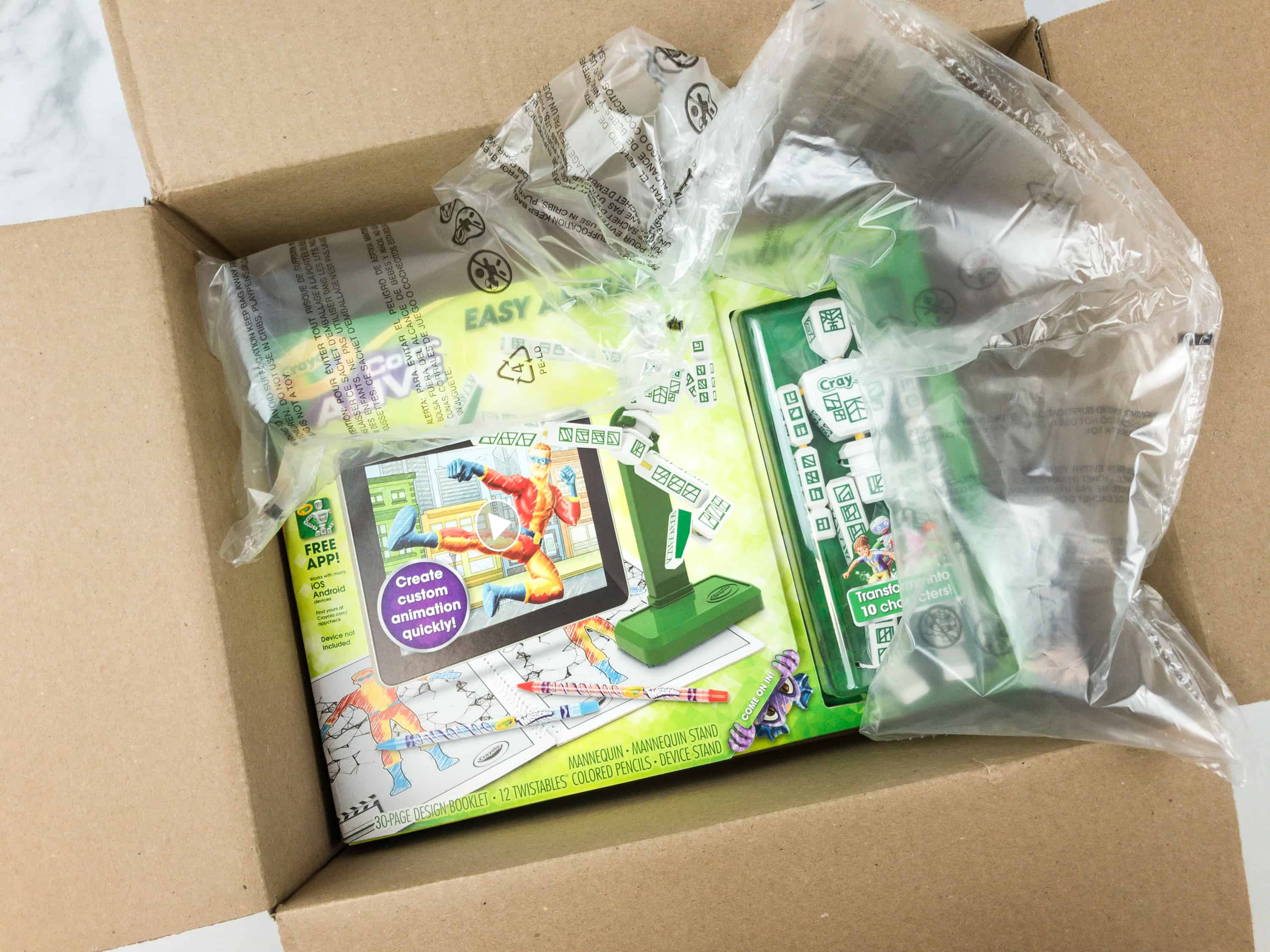 Like the previous months, we received a single commercially available craft kit. It arrived much like an Amazon package does ship in a larger cardboard box with bubble packs.
TIPS: Use your Target Red Card for a discount. Plus, be sure to subscribe to the kit for an additional 5% off!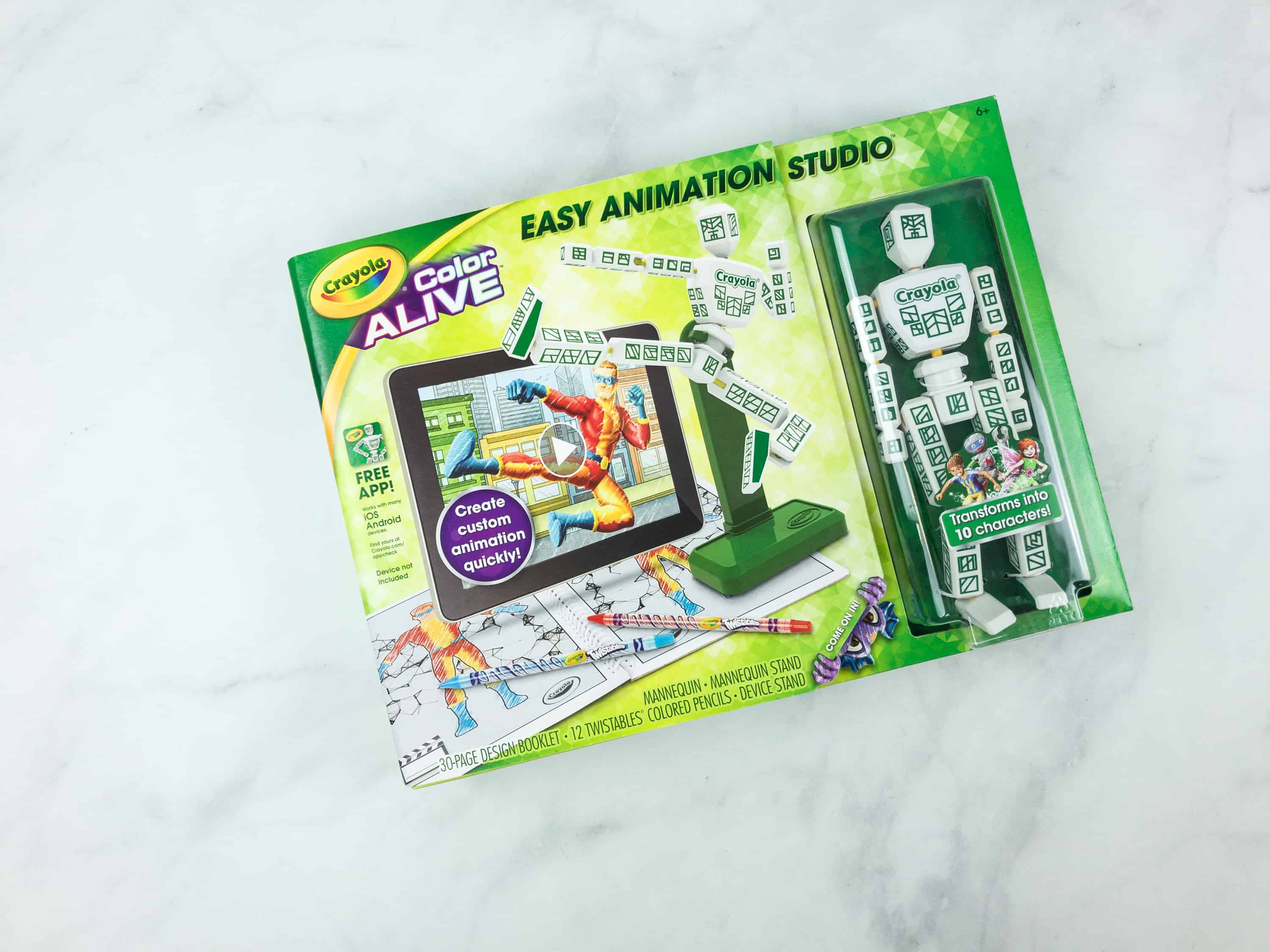 Crayola Color Alive Easy Animation Studio ($20.99) Did you dream of making comics or animation films when you were a kid? Well, Crayola gives us our very own animation studio!
The back of the box has the information about the products and the materials included like the 30-page design booklet, design stand, mannequin and stand, and 12 colored pencils. It has camera angle options and sound effects. You can even record your own voice, swap-out characters and save favorite poses.
It's a modern take on art as you can play the characters virtually using the Mannequin & stand. The sequence of actions you make the figurine do will be connected through Smoothe Action Technology creates full animation with only a few poses. To make your animations convincing, they give you a selection of 10 characters and 5 backgrounds. It is up to 12x as fast as traditional stop motion animation. The application is available in Android and Apple iOs.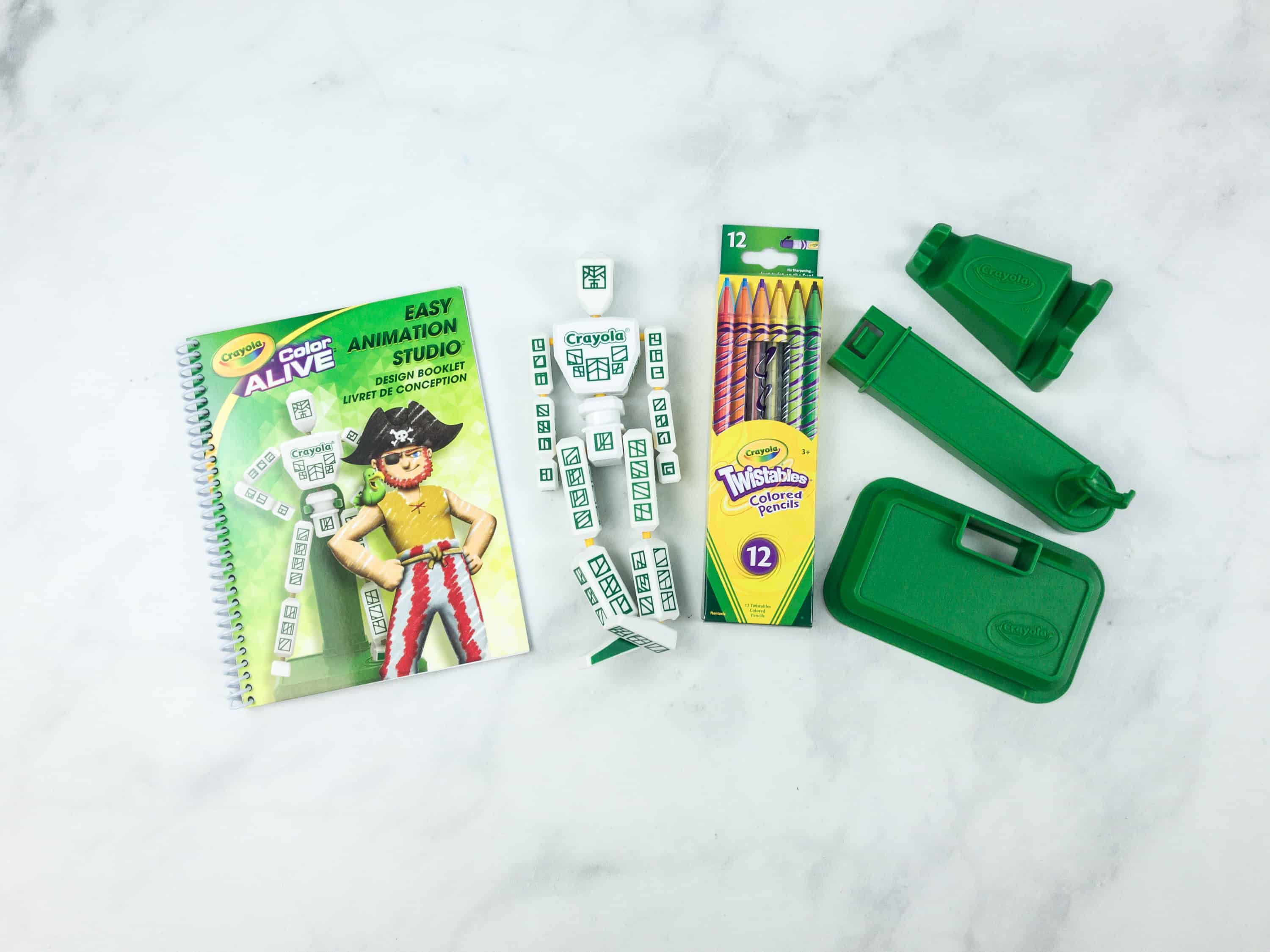 These are all the materials in the box.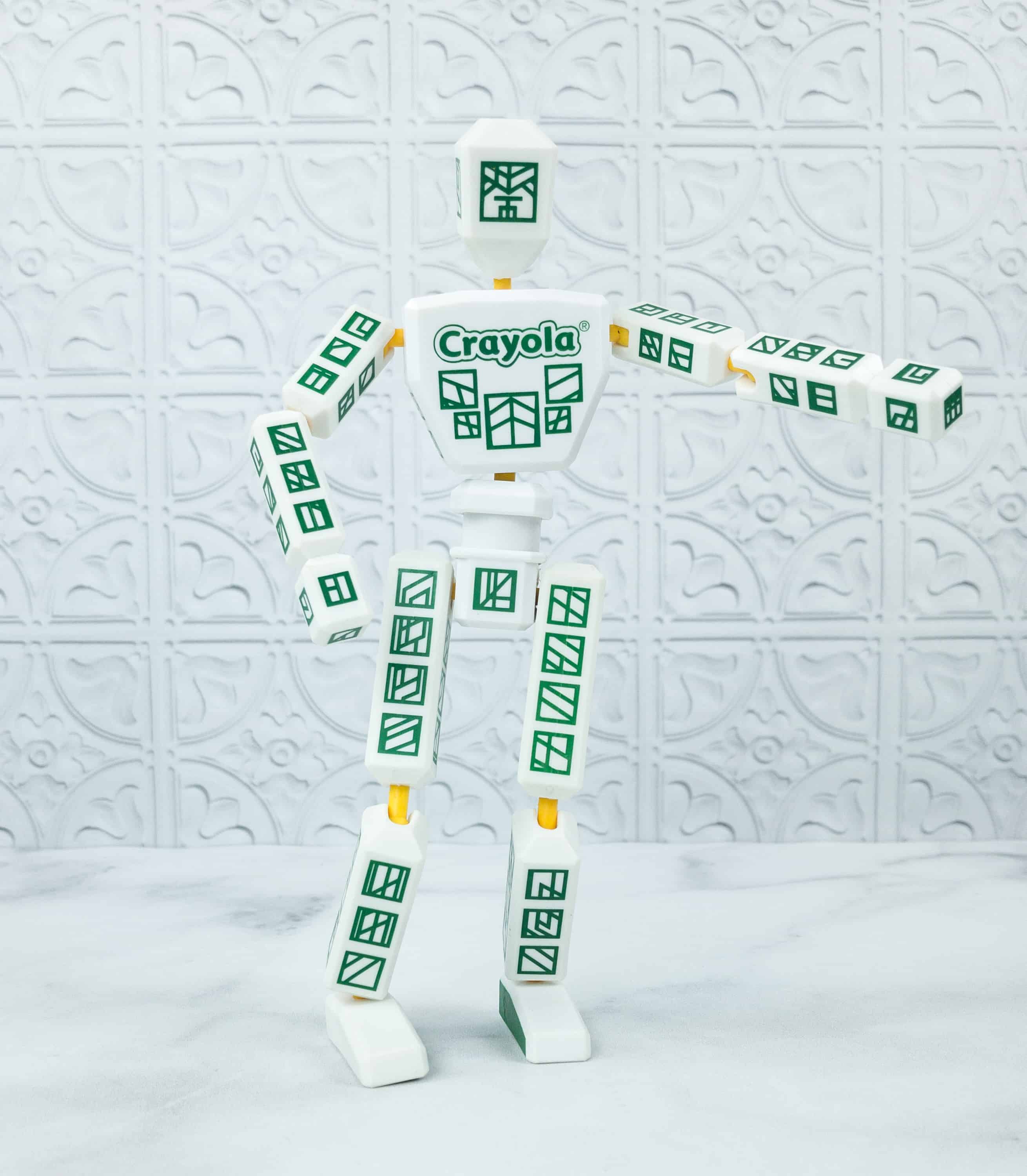 It seems dancing here. It's amazing that every limb of the body is moveable.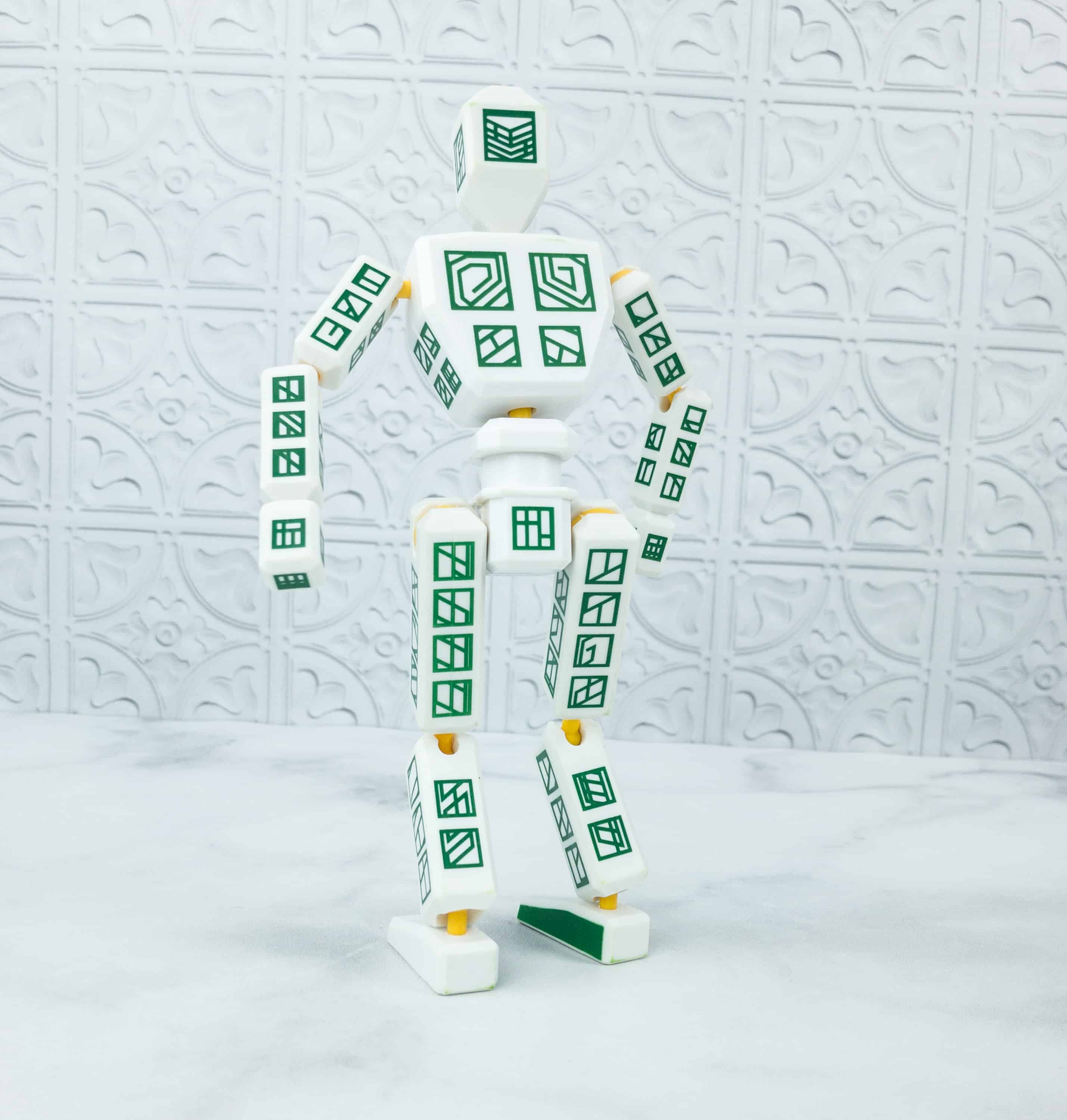 It has little green squares that covered its entire body. It is important to not put anything on the marks all over its body.
We put the mannequin on fight mode like a superhero would.
They conveniently have a stand for the tablet and the stand for the mannequin. You can fit the waist of the mannequin to the clamp of the stand.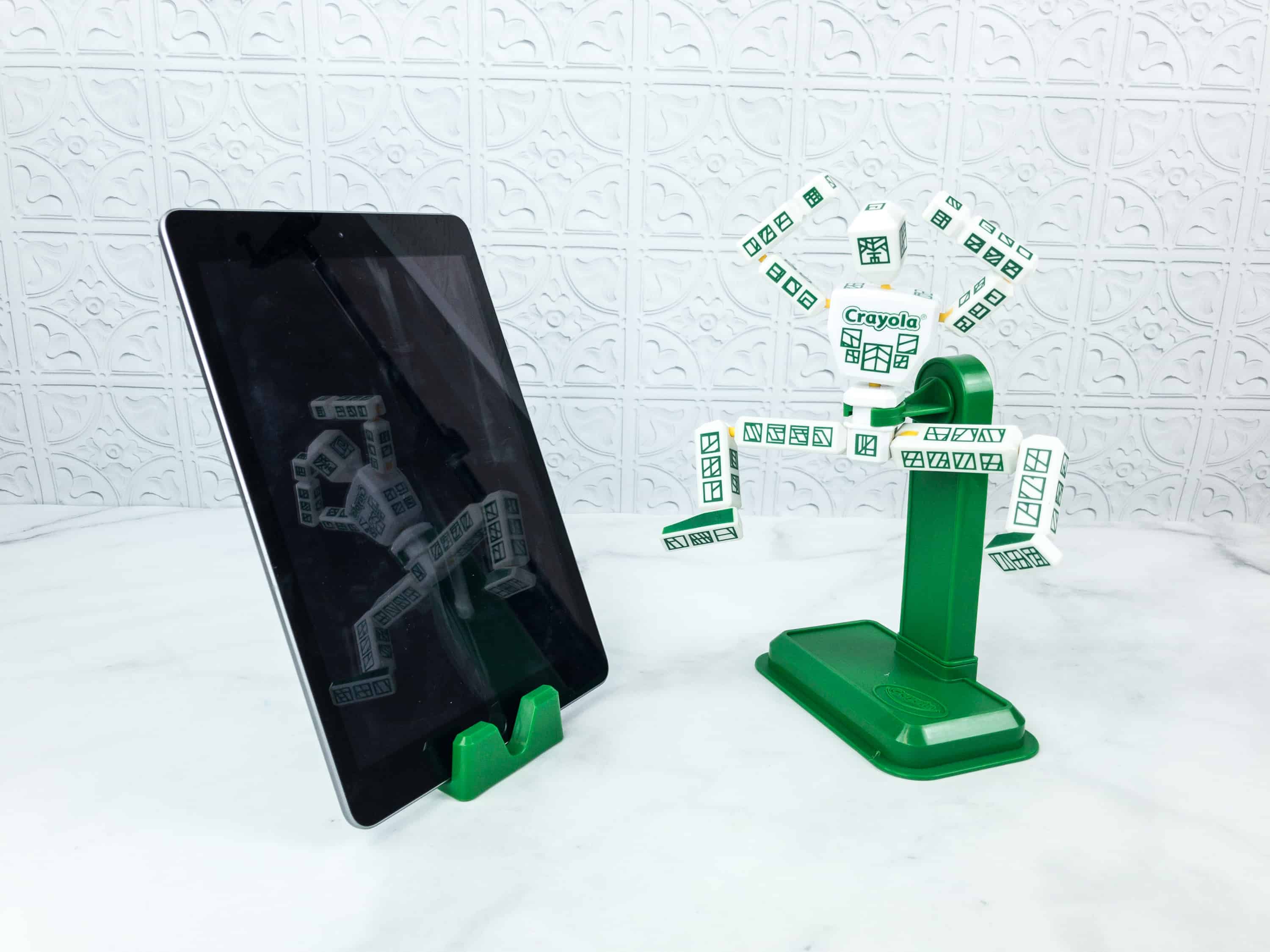 Whoops, tablet is upside down! The camera goes in the little bottom hole.
The notebook's design captures what the mannequin is all about.
All you needed to make this work is right in this book. All the precautions and directions are here supported by illustrations.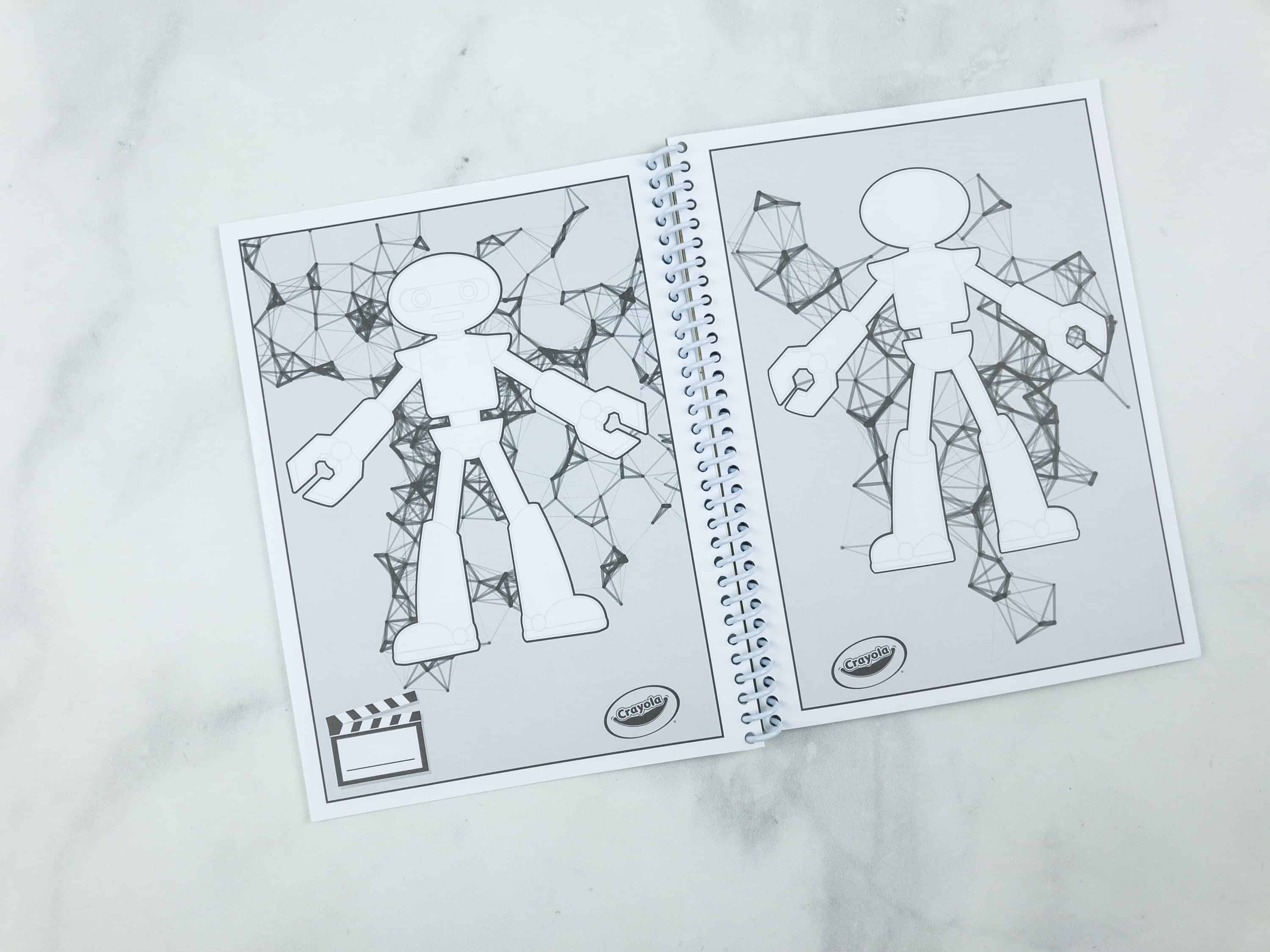 The front and back part of the character is featured in these pages.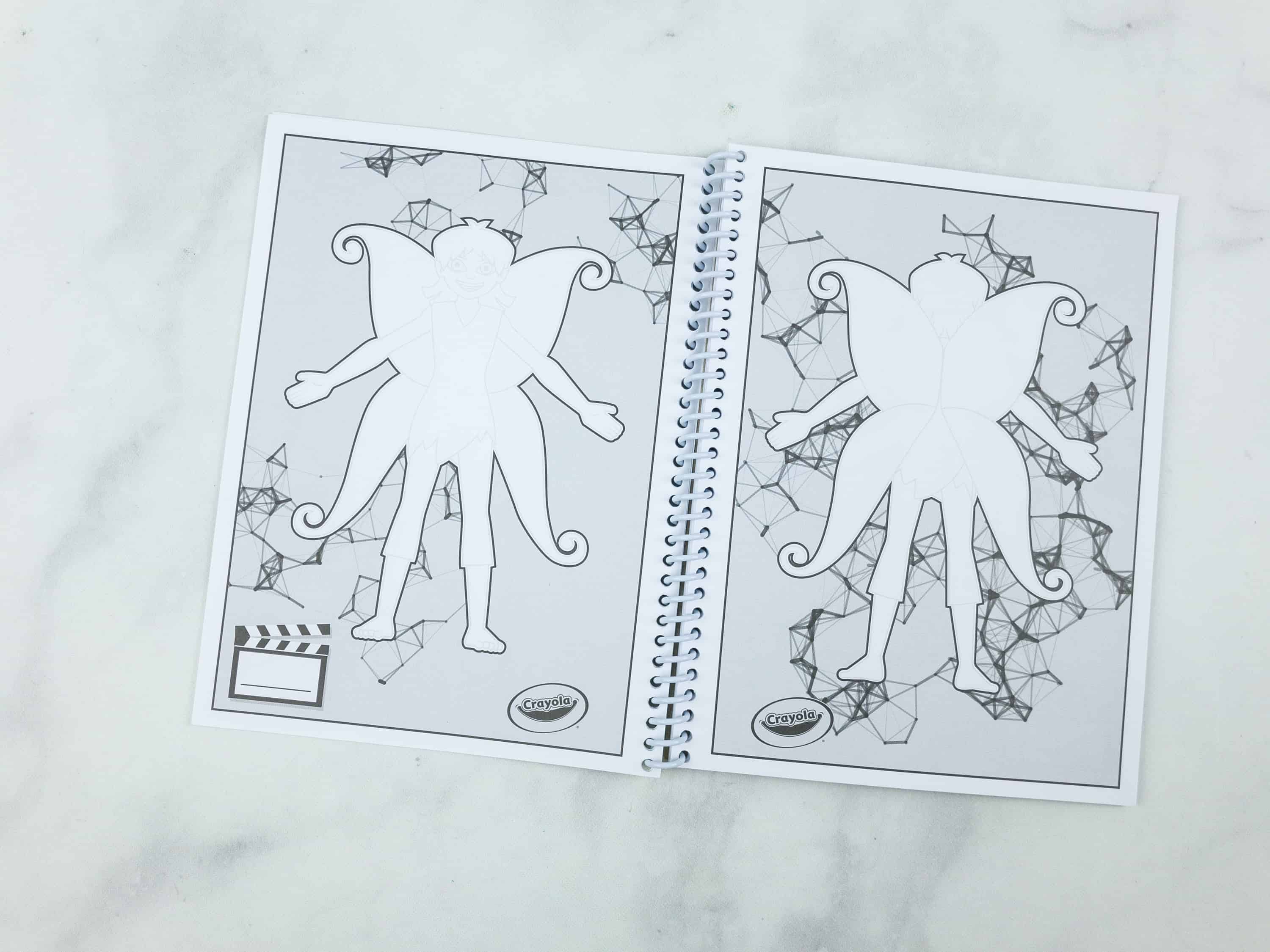 You just have to color them to your liking.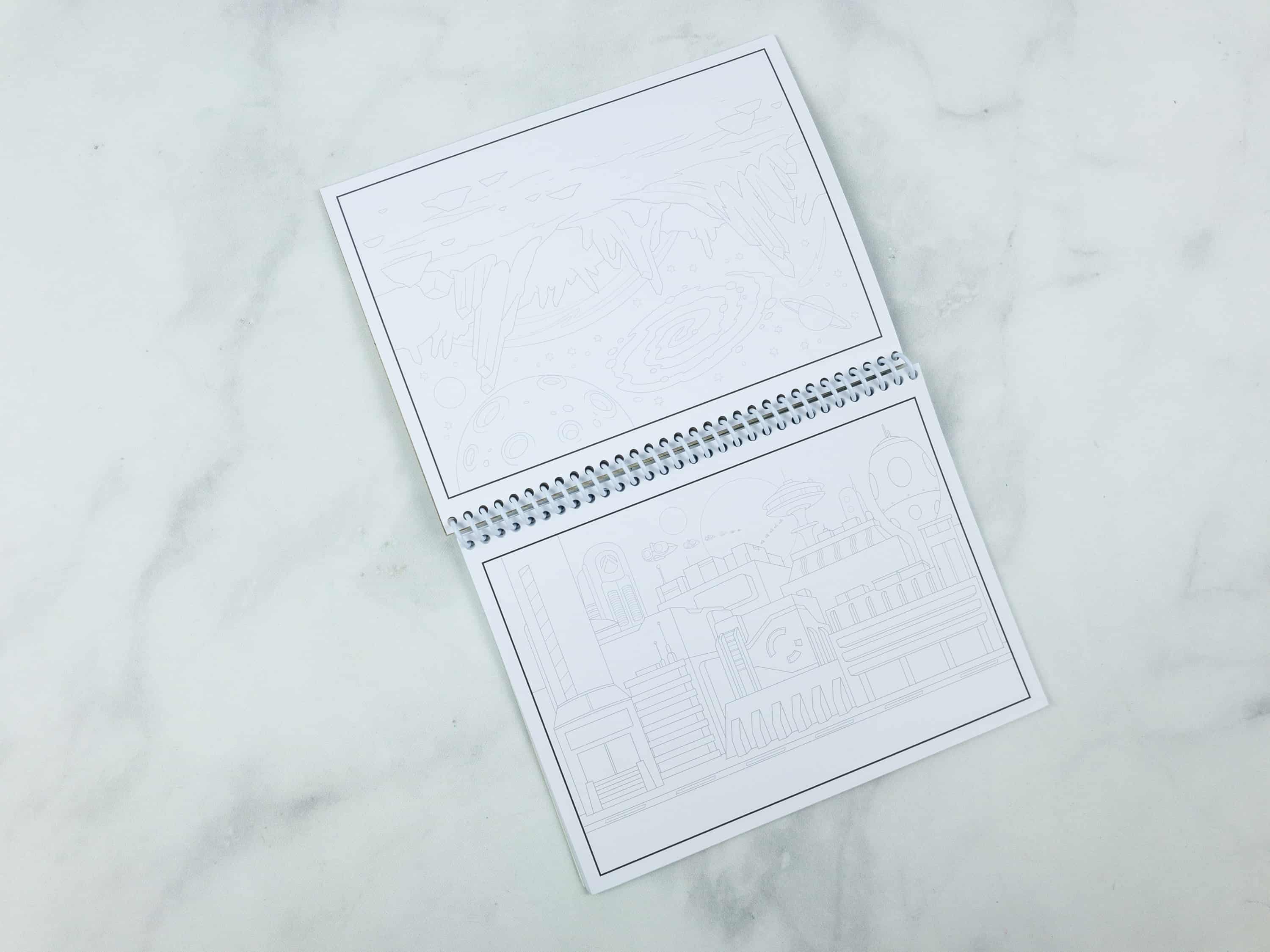 Coloring can be a good relaxing hobby. You can't see the bigger picture if it doesn't have color.
So many pages… so little time! But at least we will never run out of color.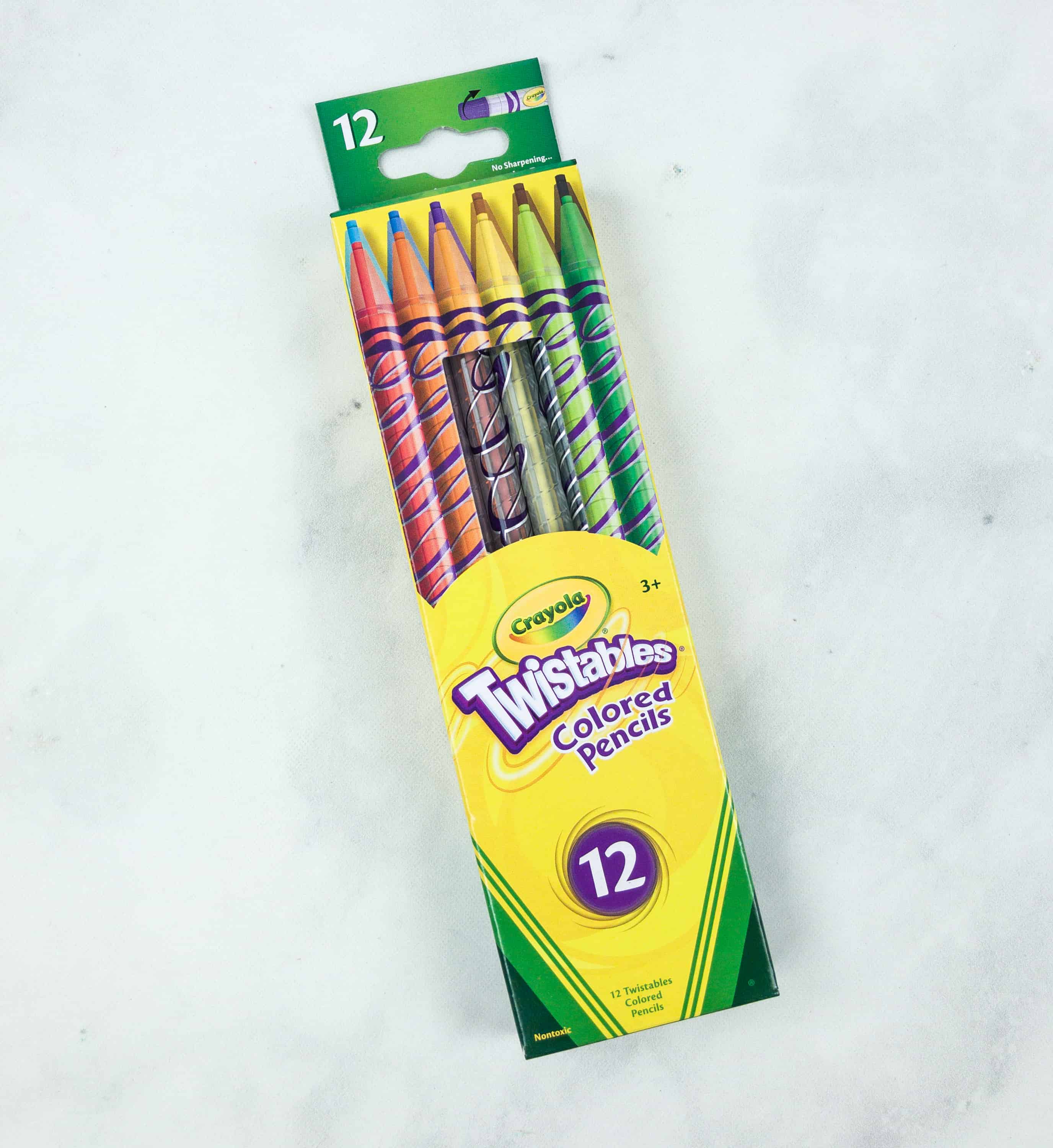 These Twistables Colored Pencils are a lifesaver! They made my daughter a little happier.
Just twist and the color pops right out!
It's sleeker than the old version of crayons. It will beneficial for those who like to focus on one spot. You have to sharpen crayons often but not these bunch.
The kids were able to animate the mannequin withn the app but when it came time to color, the screen was just black. From the Crayola site:
While the app is no longer supported and might not work on updated devices, you may still be able to enjoy it using devices with older operating systems.
My daughter was SO excited but ultimately we couldn't scan a character on any of our devices. It is super disappointing and totally lame.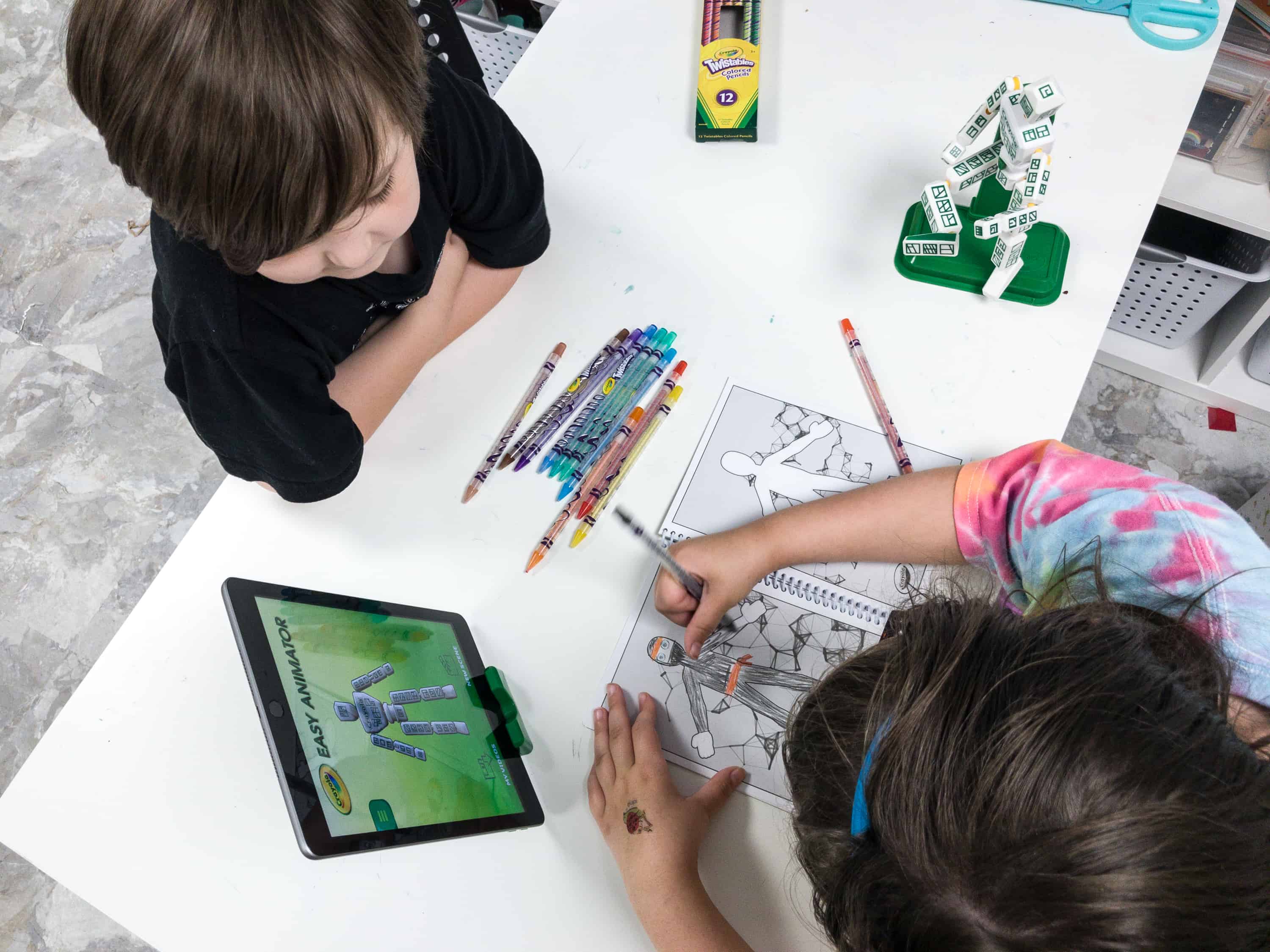 My kids were so hyped by the app and the mannequin connection that they can't help but feel disappointed.
Frankly it was unacceptable for Target to send this out as a subscription – I think it only works up to iphone 6s? We have updated iOs on everything (hello ScreenTime manager, I love you!) and weren't able to get it to work on any device. I opened a chat with Target in their app, which they closed because they were too busy to respond? Um ok. Total fail + disappointed kids.
Did you grab a Target Art & Craft Kit this month? Let me know what you thought.