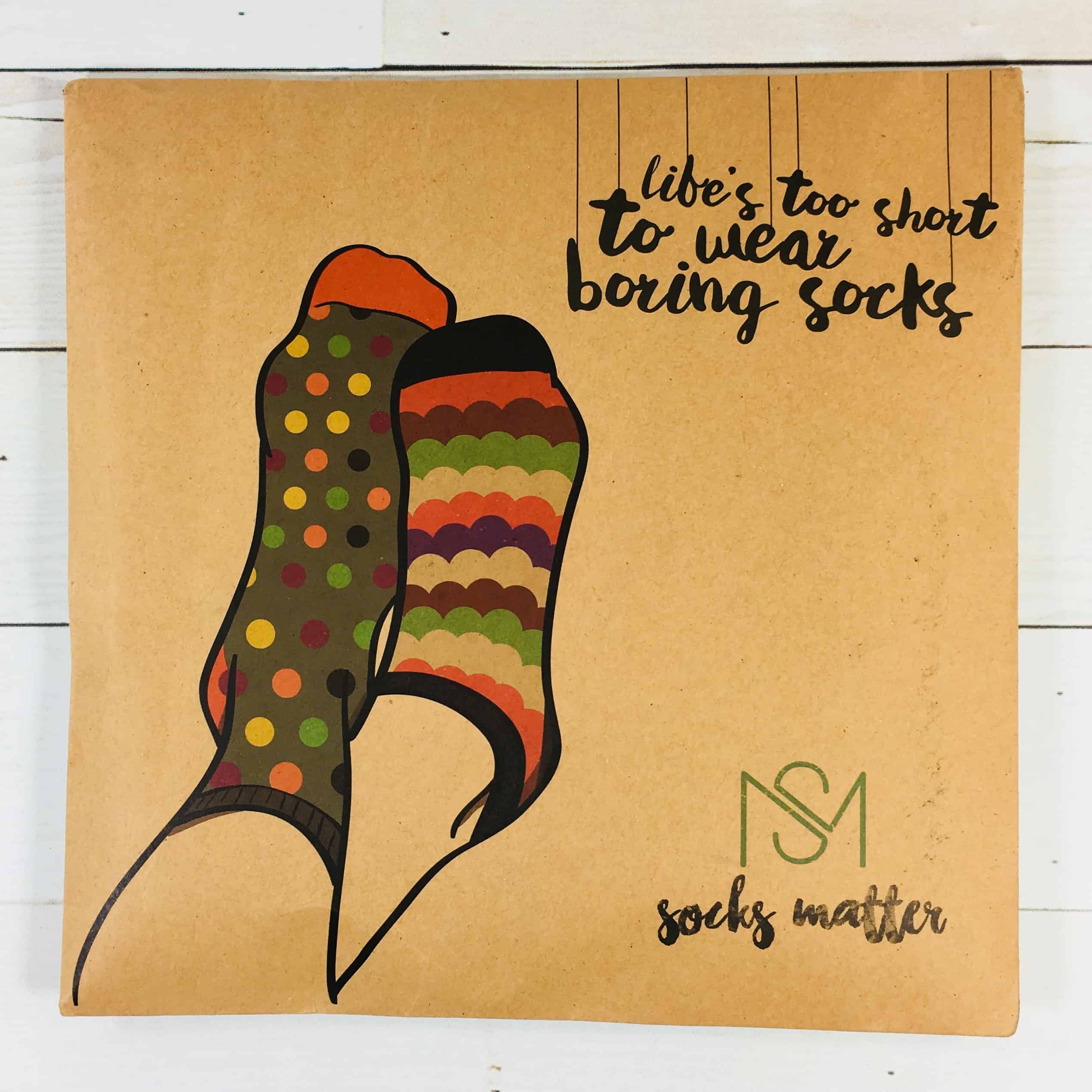 Socks Matter is a monthly sock subscription that sends 2 cool and awesome pairs of socks every month to your home. They send two different socks each time – you can pick from crew, ankle, or no-show socks. With every pair of socks you purchase, Socks Matter will donate one pair (or something of equal value) to people/organizations in need. You can sign up for 1, 3, 6, or 12 months at a time, with the price dropping a bit with the longer subscriptions.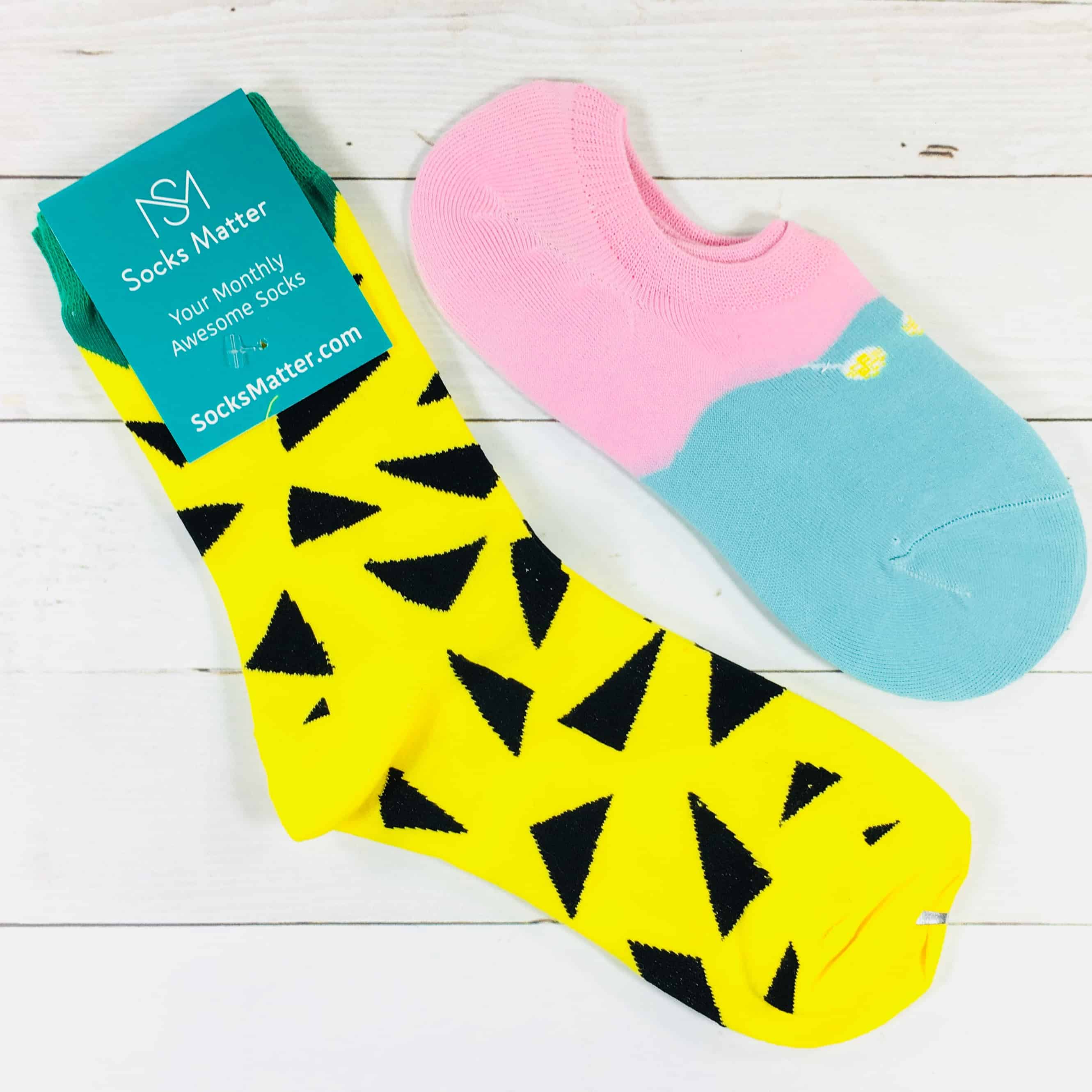 My 14-year old daughter LOVES crazy and cool socks so I knew this subscription would be perfect for her. When you sign up it does ask if the subscription is for a male or female, but I found the socks to be modeled by everyone on the Socks Matter website. Men's simply means the socks will fit shoe sizes 6-13, while women's should fit sizes 5-10.
DEAL: Get your first month free when you get 3+ month plans. Use coupon code HELLO.
There was a letter with a bit of info on how you can win free socks by sharing pictures on social media.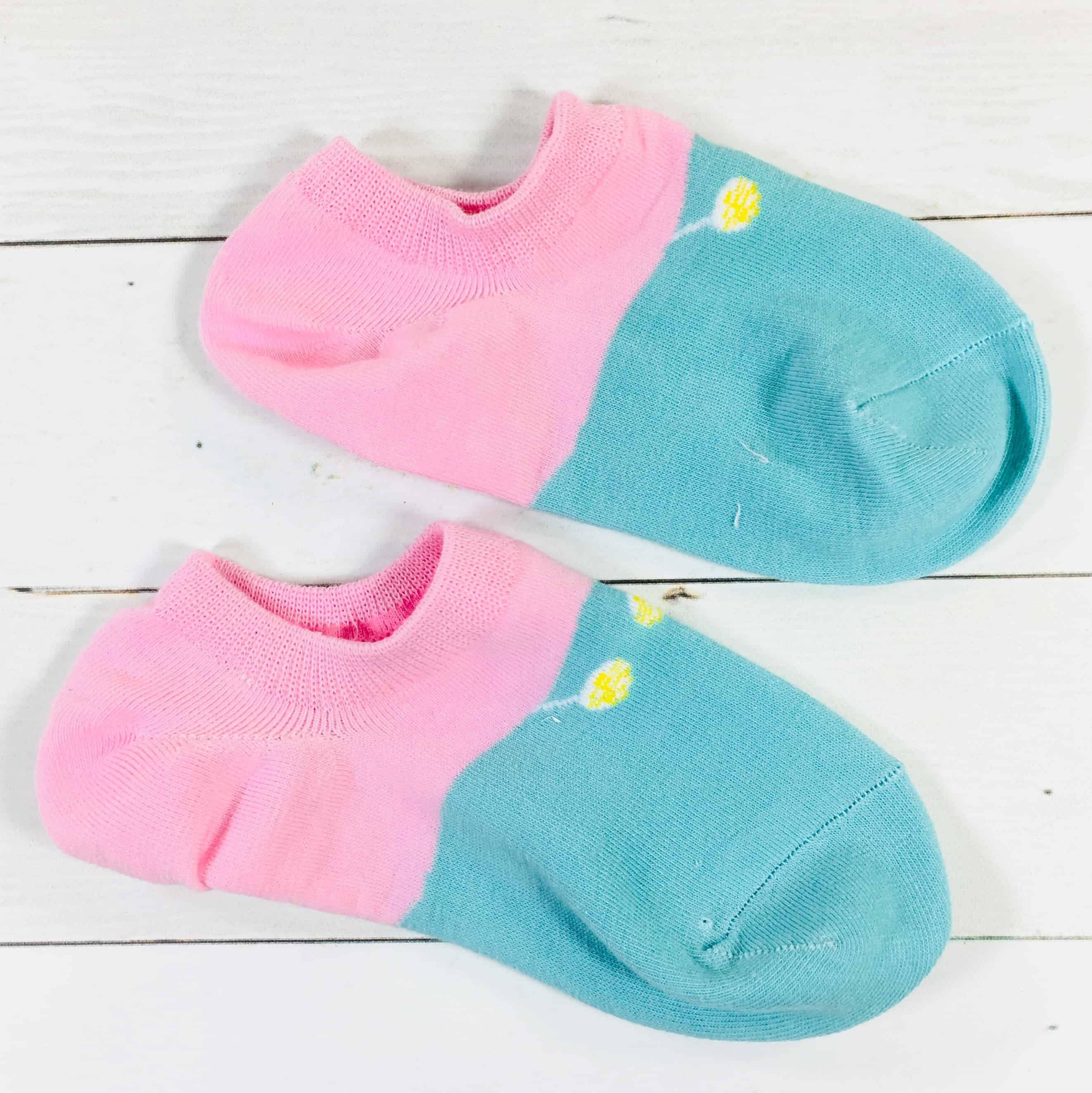 The first pair of socks are No-Show Socks. I found a card inside the socks (to help them keep their shape) and it simply said "Socks Matter", no other info on the socks was included. I'm guessing they are the standard poly/spandex/nylon blend and are in pink and blue with two yellow dots on them that remind me of eyes on stalks.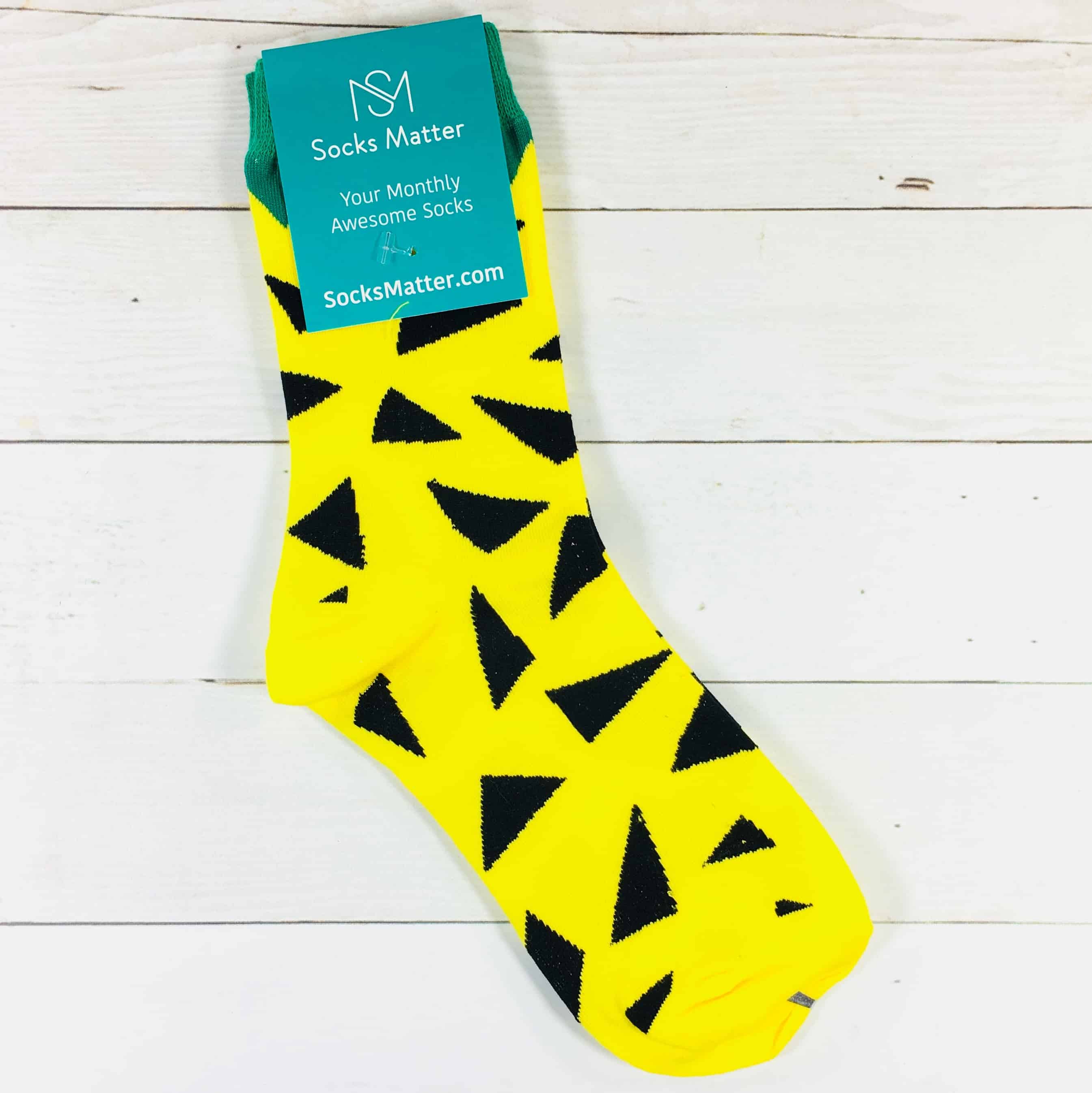 The next pair is a bright yellow pair of Crew Socks.
These are funky looking socks and have a bright yellow background, black triangles, and a green cuff.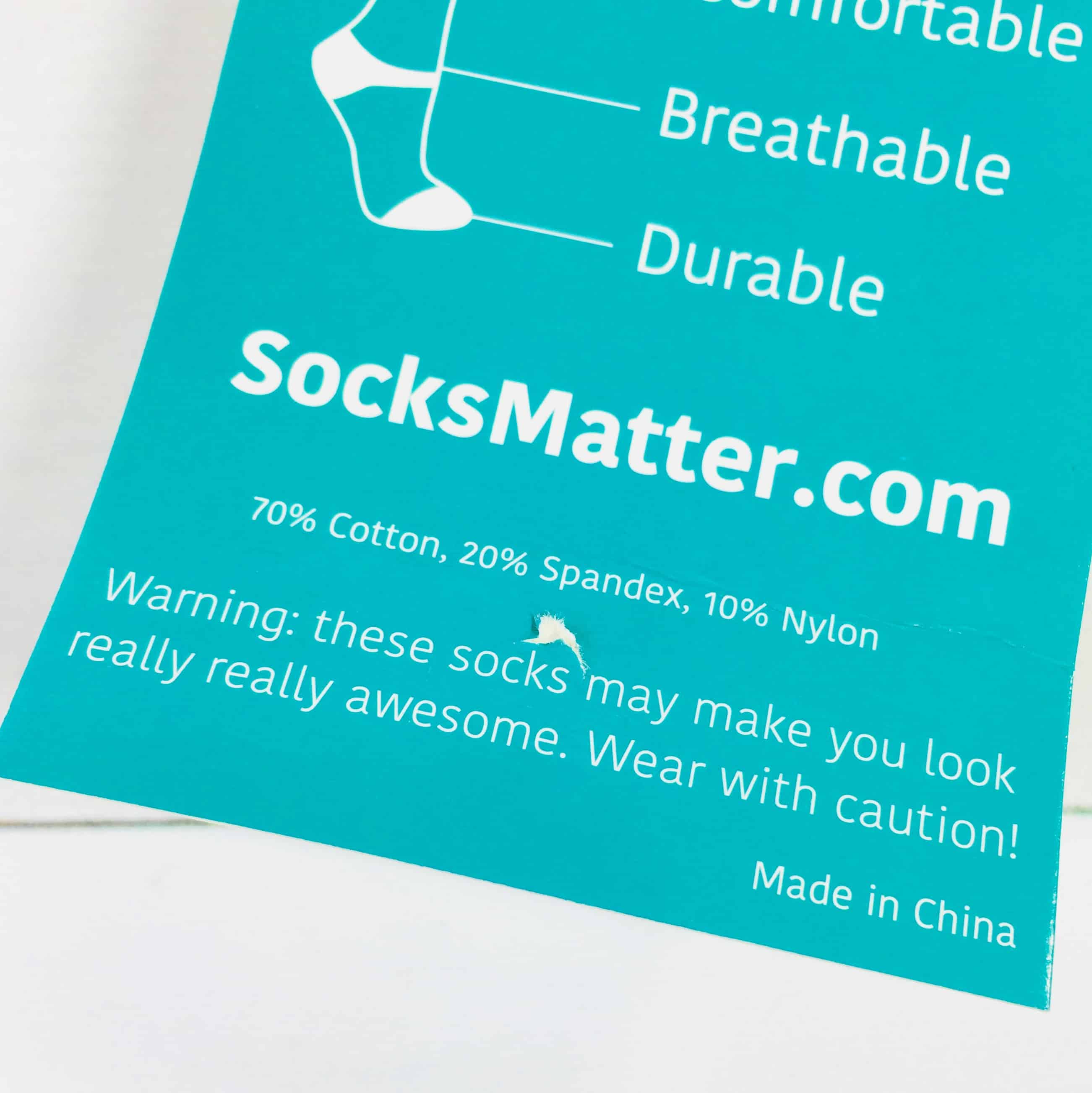 This pair had the materials listed. No washing instructions were on there but they're socks, I'm washing them like I wash all of my socks!
My only complaint about Socks Matter this month is that I think the no-show socks are too small. I haven't washed them yet but they were kind of small for my daughter's feet, and she wears a size 7 shoe. Forget it if your feet are larger than that, maybe they would work better for a child? The other pair fits fine and my daughter liked the patterns on both pairs. This was my second shipment of socks and I know the pairs that showed up last time make it into the laundry rotation frequently so maybe this was a one-time "off" pair, we'll see. It is convenient and the designs are kind of crazy, just what my teenager likes!
Did you like the Socks Matter box? Let us know what you think!