Snack Crate is a monthly subscription that provides the most interesting snacks and features new and exciting places from around the globe. They offer three sizes of the box: the $14 mini with 5 snacks, the $26 original box with 10-12 snacks, and the $49 premium box with 18-20 snacks.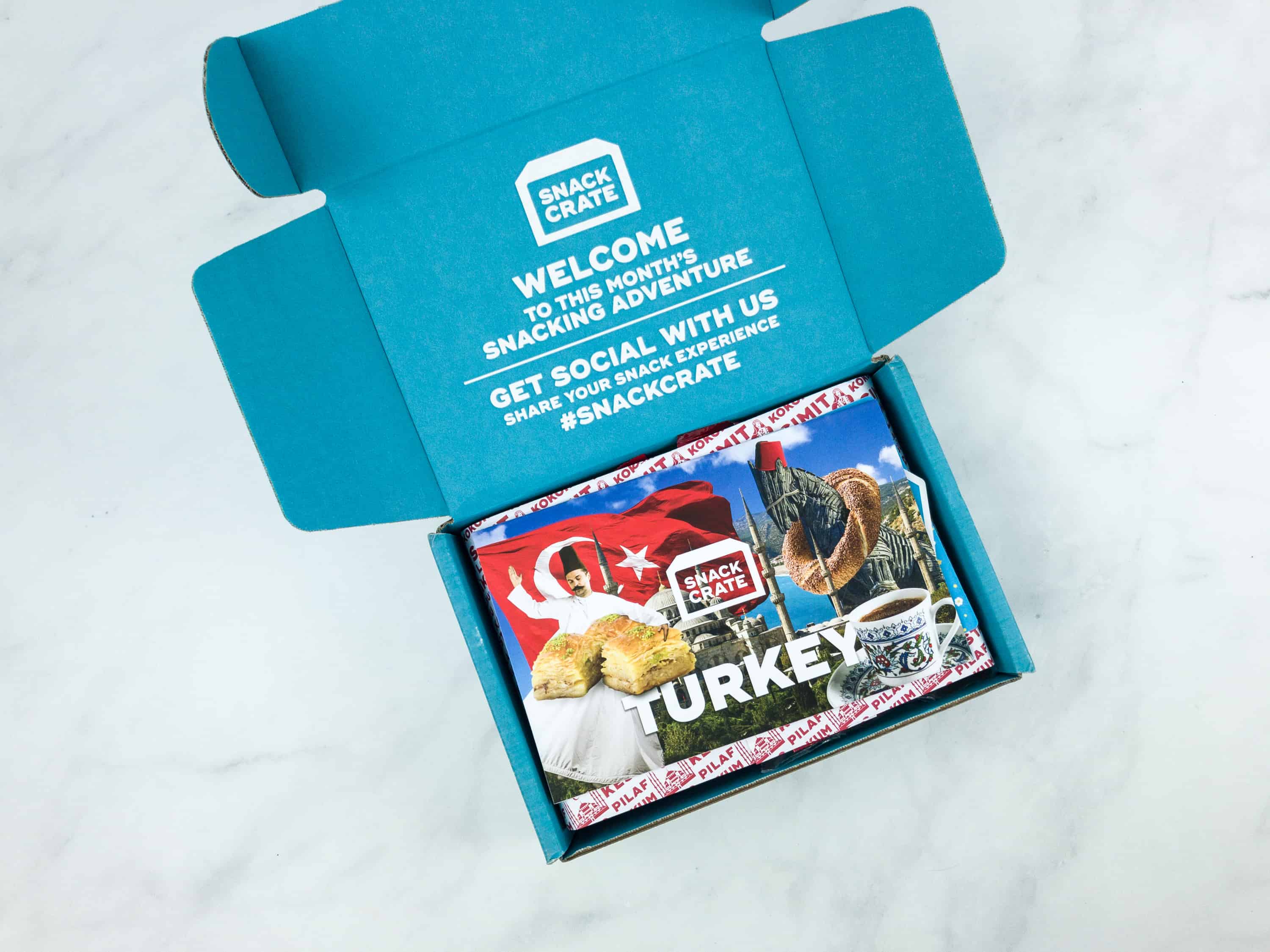 We switched our box from the crazy gigantic premium box to the original box. I admit I'm having some FOMO about it!
When you sign up, your first box will be from a country of your choice.  You have the option of adding a drink for $6, which I think is a pretty pricey option, and I passed.
The treats are covered by a printed paper sealed with Turkey flag logo.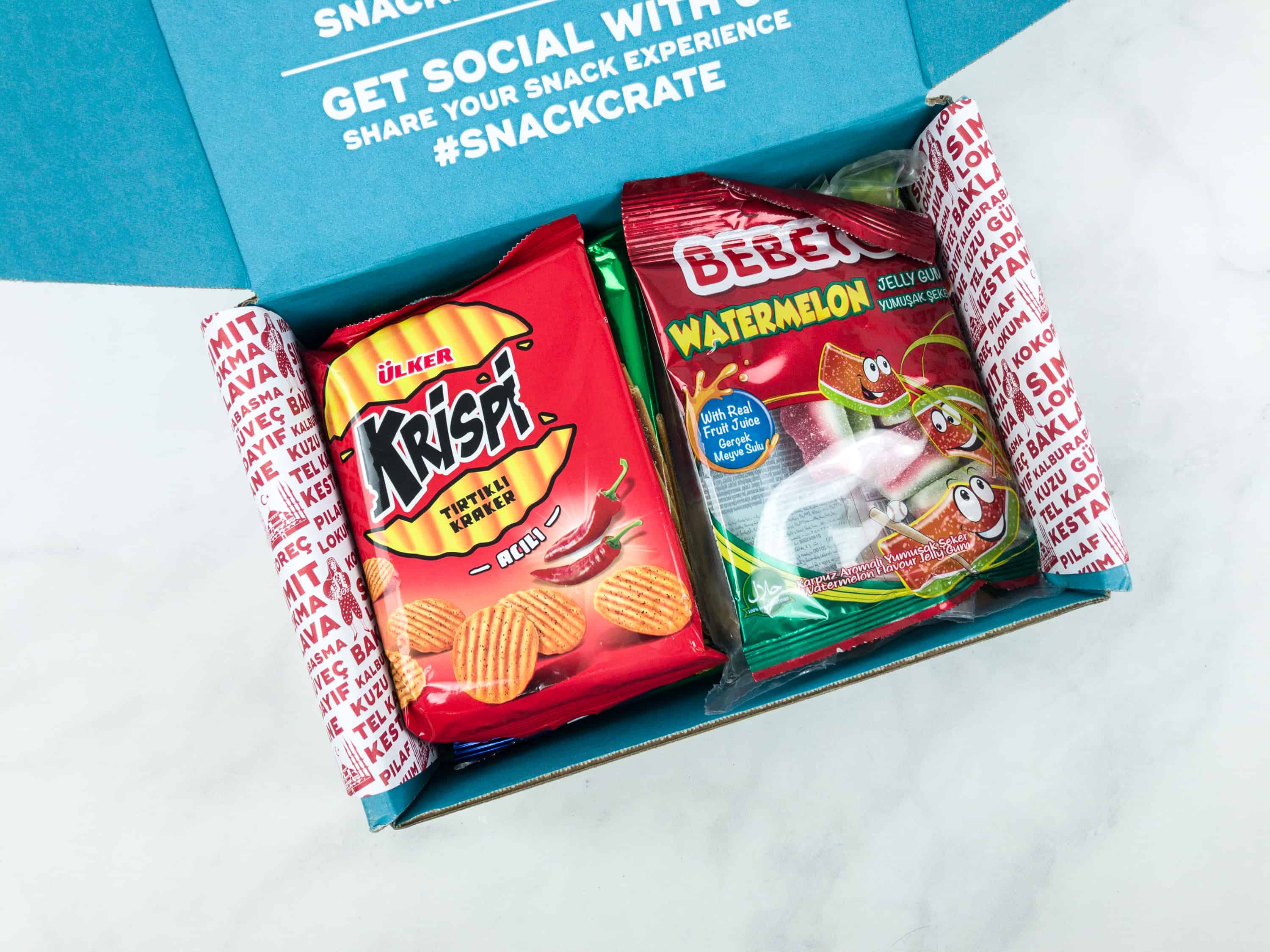 The box is full of treats!
Each month, there are also stickers that represent the featured country.
They also included a note about how you can enjoy the contents of the box better. Since heat can affect the conditions of the items, make sure that you place the contents in the fridge for 3 to 4 hours before you start enjoying them.
For July 2018, we got snacks from Turkey!
The postcard features a very beautiful scenery with the hashtag #SELAM.
The information leaflet features fun facts about Turkey.
It lists all the snack items inside the box, which are grouped into different box levels: Mini, Original, and Premium.
Aside from Premium, you'll also see some drink upgrades printed on the leaflet.
The leaflet is so detailed, providing necessary information every consumer should need to know about the treats.
All the nutritional content of each item is shown at the back of the leaflet.
It's great that the nutritional content of the products here is already listed in the leaflet. This helps you understand how much calories you're taking in with these snacks.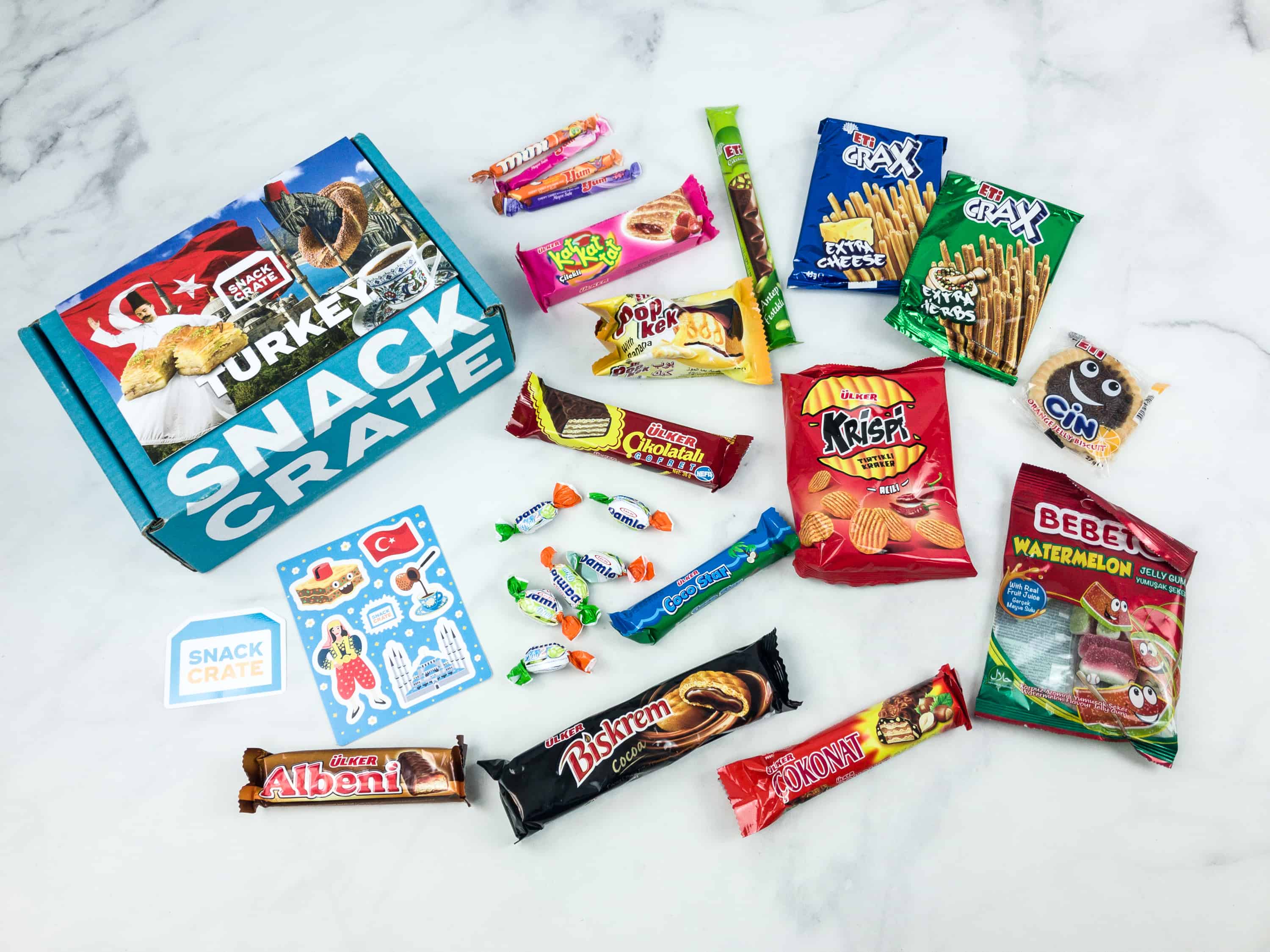 Everything in this month's box!
I'm going to just tell you right now that everything in this box was SO GOOD.
Krispi Ridged Spice Cracker. These spicy crackers are flavored with paprika and other herbs. Each piece has a ridged texture and a nice crunch. The heat is there, which goes well with a cold beverage.
Chocolate Pistachio Sticks. Creamy chocolate was combined with crushed pistachios in this delectable snack. It's sweet and salty!
Pop Kek With Banana. It's a spongy-sweet mini cake filled with creamy banana and coated with a sweet chocolate syrup. It's filling and ideally paired with hot coffee or tea.
Albeni Bar. The caramel layer made this snack bar really yummy. It also has a crunchy biscuit inside and a super sweet milk chocolate coating.
Cikolatali Gofret. This snack is made with crispy wafers sandwiched together with sweet chocolate filling. It's fully coated with milk chocolate. Yummy!
Kat Kat Tat. We also received a crispy and light puff pastry with strawberry fillings. It's sweet and tart, so addicting that I can't stop munching!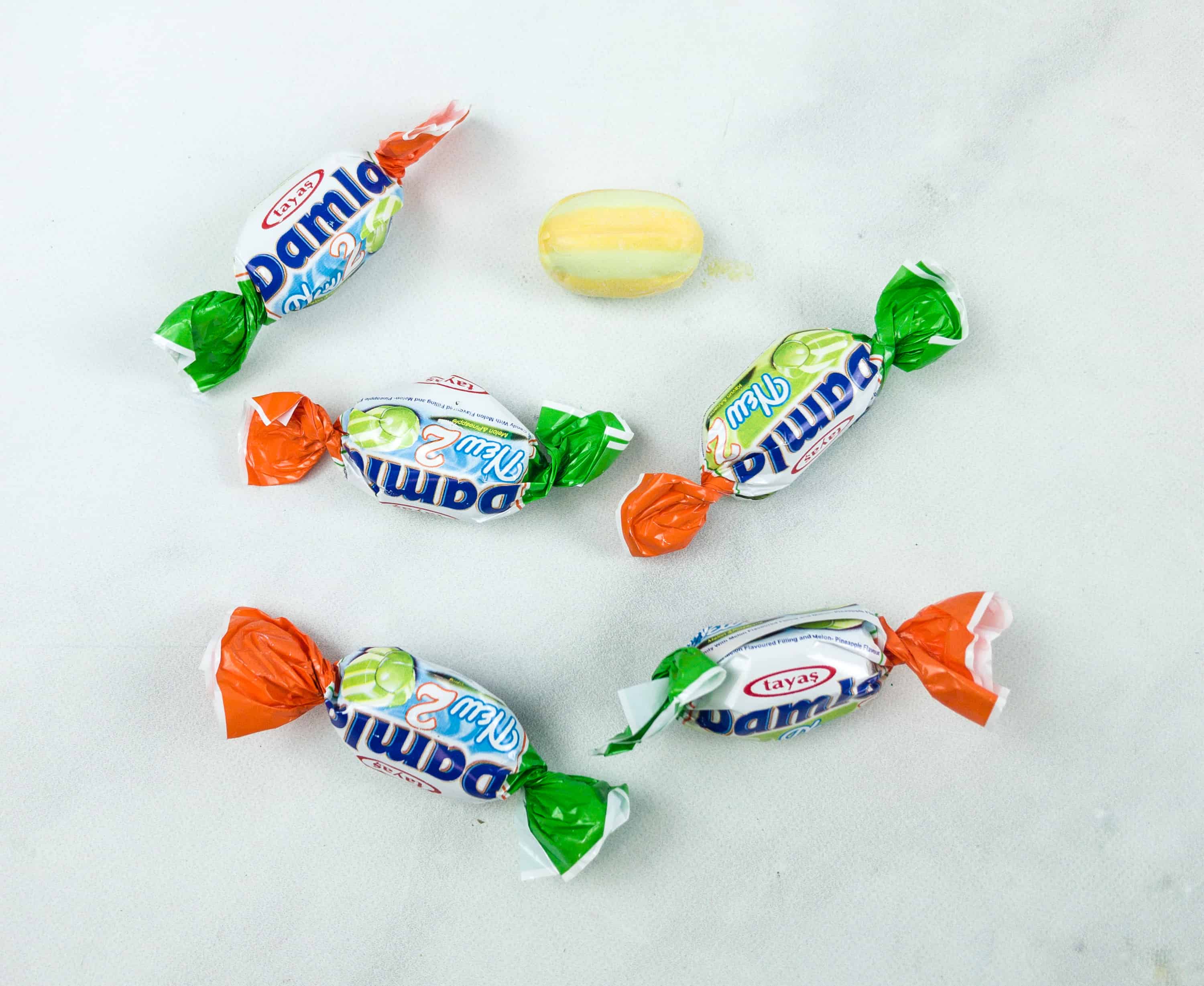 Tayas Damla. These chewy candies have a fruity filling in the center. It's super soft and sweet! There are six individually wrapped candies in the box, so I shared them with my family.
Coco Star. This coconut bar was dipped into a creamy milk chocolate to create a totally filling treat. The taste is surprisingly good!
Bebeto Watermelon. It's a bag of watermelon shaped gummies which are made from fruit juice and covered with sugar. It's yummy and chewy, definitely a hit with the kids. The watermelon flavor was super natural, too!
Biskrem Cocoa. Biskrem is one of Turkey's most popular cookies. It's crunchy and filled with rich chocolate cream inside.

Cokonat. This crispy thin wafer stick was made yummy by a rich hazelnut cream. It's also coated with delicious milk chocolate!
Cin Pie Orange. Fruity and soft, this pie is made with a biscuit tart with an orange jam at the middle. It's also topped with chocolate sprinkles. Such a great snack on-the-go!
Tayas Miniyum. These sweet chewy candy sticks are made from real fruit juices. We received two of them in orange, one in strawberry, and one in sour cherry. The kids absolutely loved it!
Crax Sticks. We've always loved pretzel sticks, and these Turkish biscuit sticks are quite similar. One pack was flavored with cheese, and the other had herbs. Both are tasty and disappeared in a flash.
There were lots of Turkish chocolate bars and sweets in this month's box and all of them tasted really awesome. Aside from chocolates, they also offered a number of treats for sharing like the Tayas Damla, Miniyum, Bebeto Watermelon and Crax sticks. What makes this subscription special is the inclusion of snacks that are hard to find in stores. As usual, Snack Crate is so jampacked from top to bottom of the box, making it a truly satisfying monthly snack subscription box! This was one of the best tasting snack boxes I've ever munched my way through!
Are you getting this month's Snack Crate?