Ribbon Lovers' Club is a monthly subscription of woven ribbons from Renaissance Ribbons. The monthly selection will alternate between a seasonal theme or a specific textile designer. As an inspiration, they offer many project ideas you can do with the selection, as well as instructions on how to make them. The subscription starts at $25, shipping is free within the US.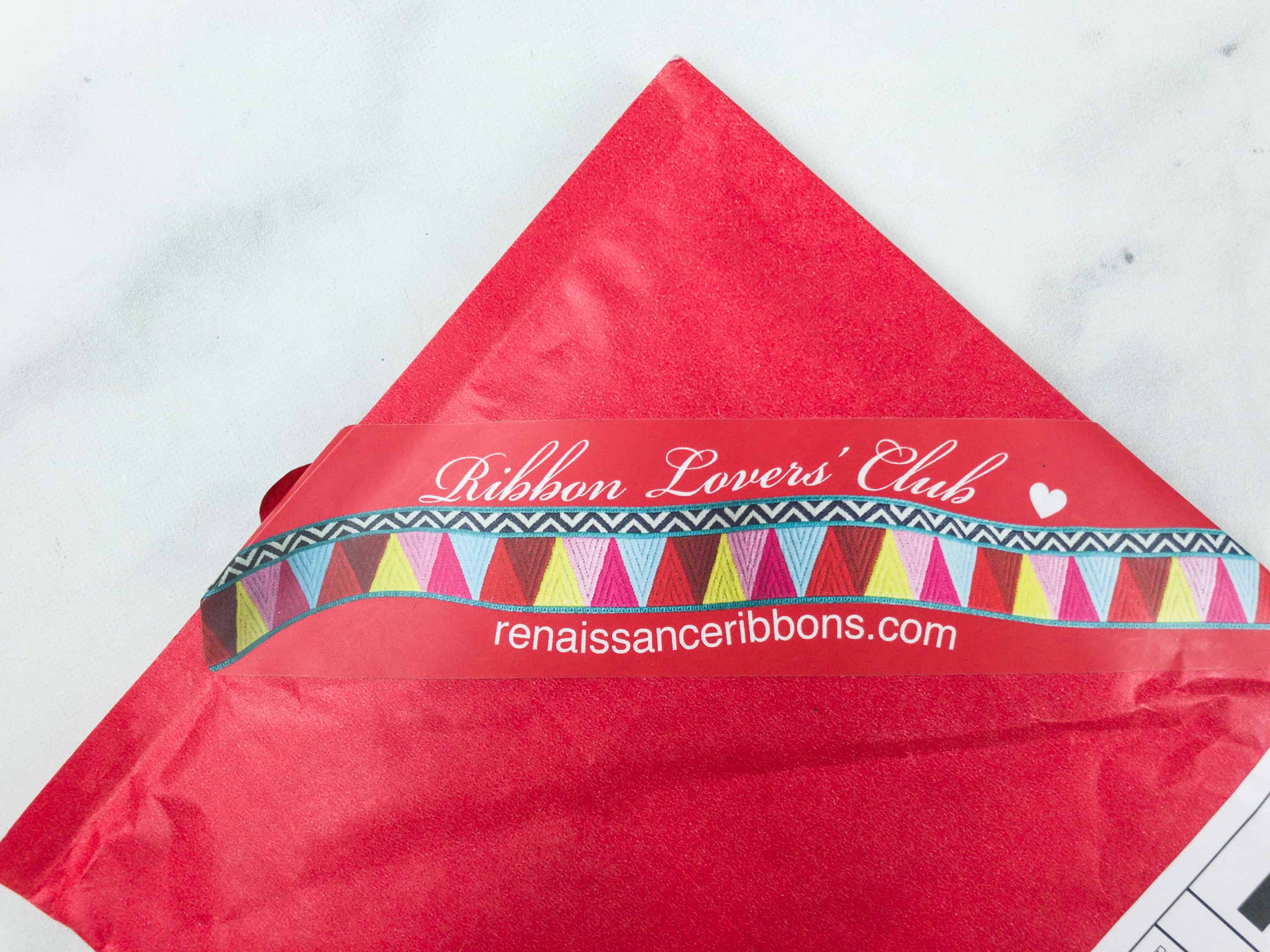 DEAL: Get 10% off storewide! Use coupon code HELLO.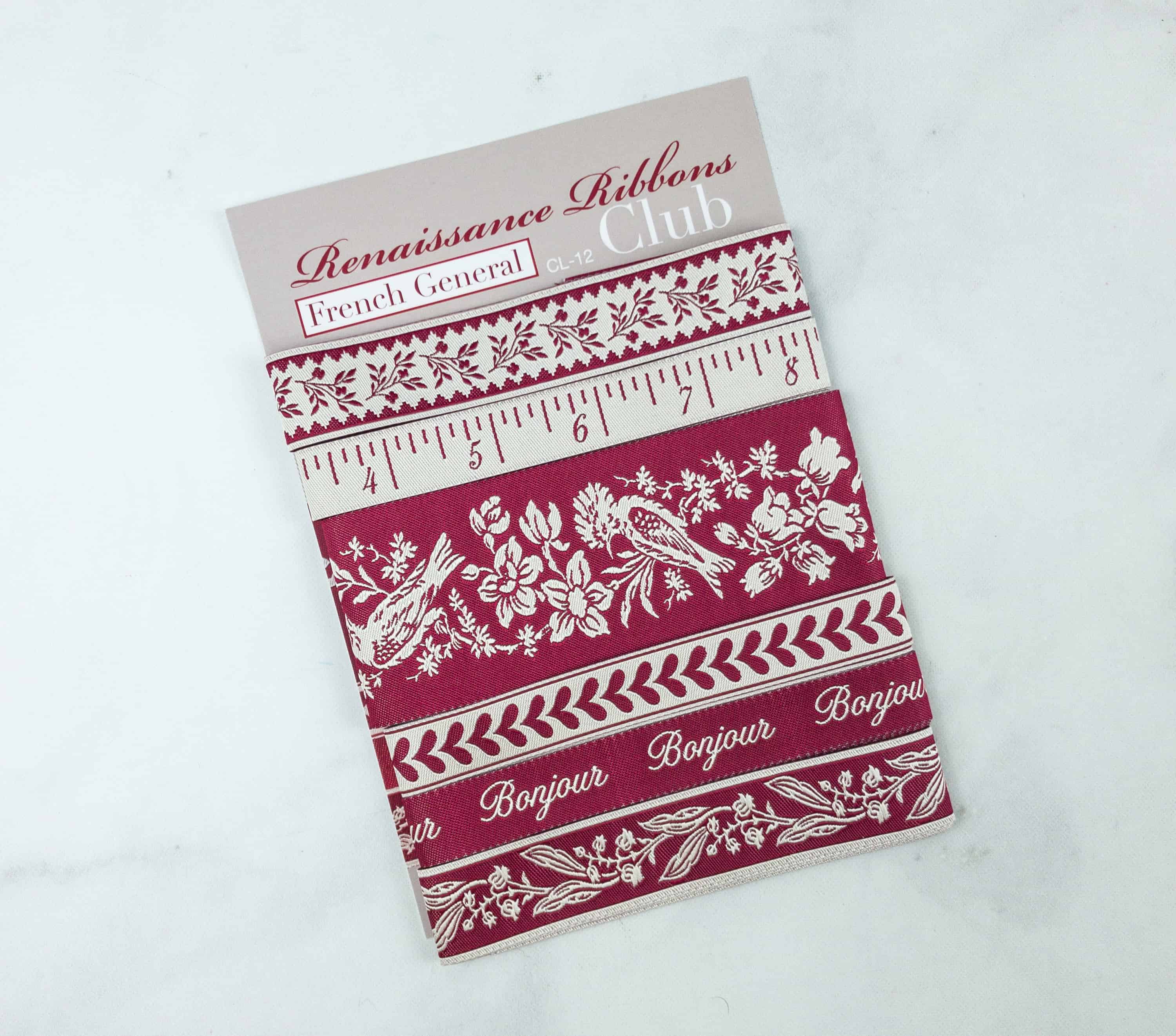 The theme for this month is FRENCH GENERAL! There are 6 colorful ribbons in the pack. They are all jacquard ribbons made of polyester. Since last month was thematic, this month is a specific designer!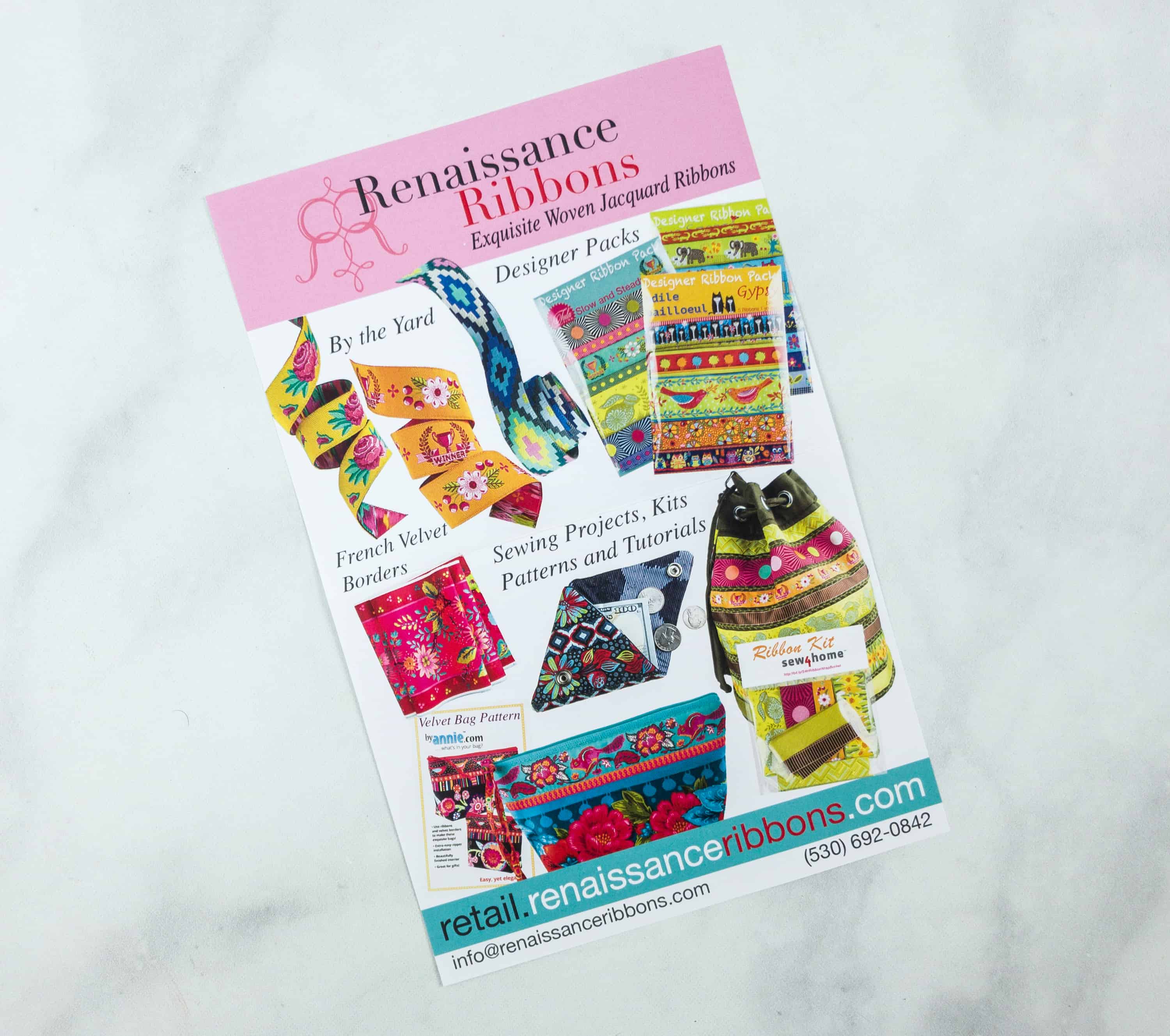 Jacquard ribbons are colorful accessories that can be used on all sorts of DIY projects such as dressing up your pillows, totes, wallets and the like. You might be surprised on how much you can do with these ribbons! You can pick up lots of ribbon-y ideas in their project gallery!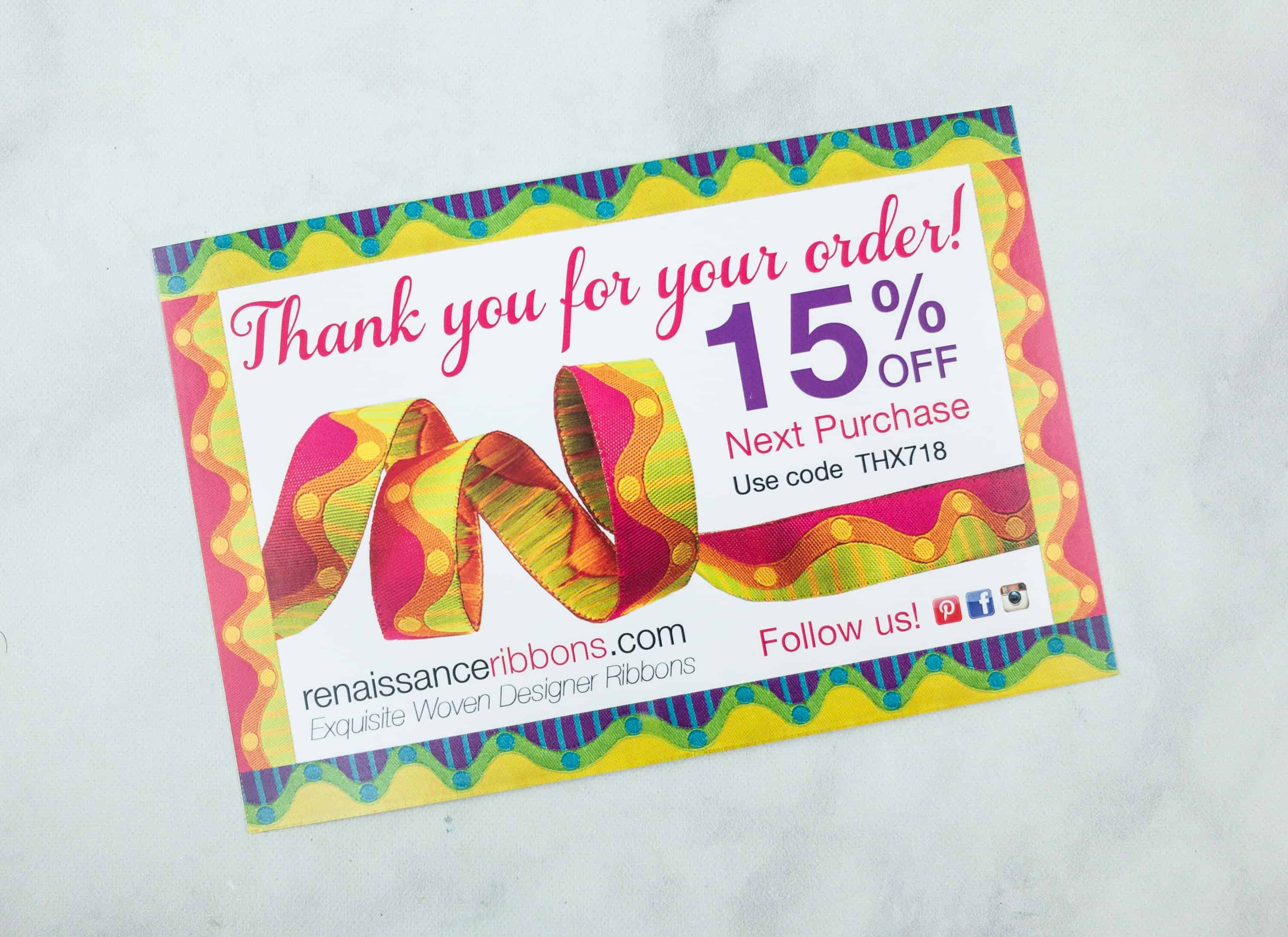 You can use these ribbons on whichever purpose you deem fit!
Rennaissance Ribbons By French General. French General's classic Hoopoe birds and flowers on a red background is a striking set of ribbons. The quality is exceptional and it looks like that you have a mini tapestry to use as you please.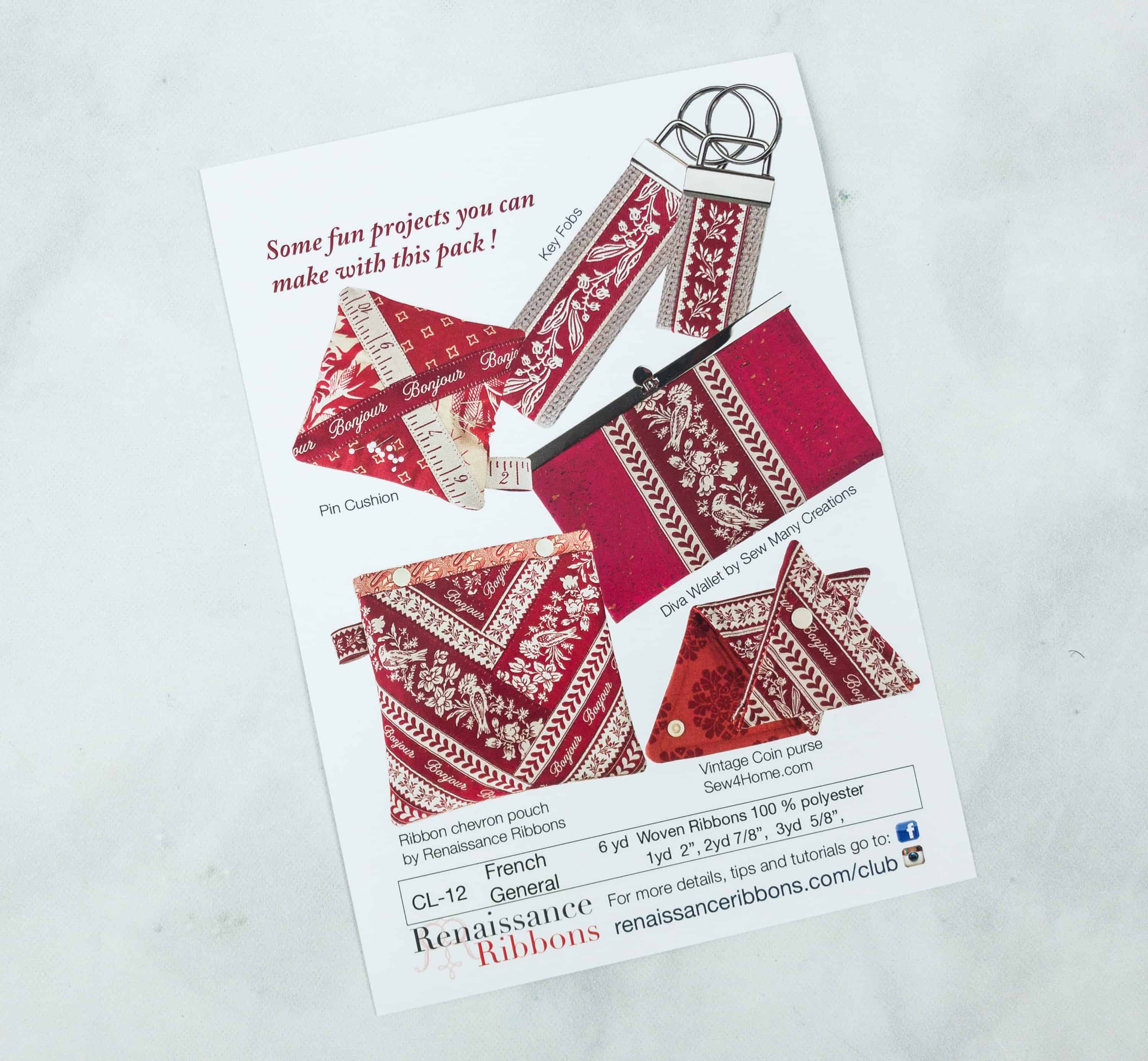 There are some sample projects featured on the card, including cushions, key fobs, wallets, pouches, and purses.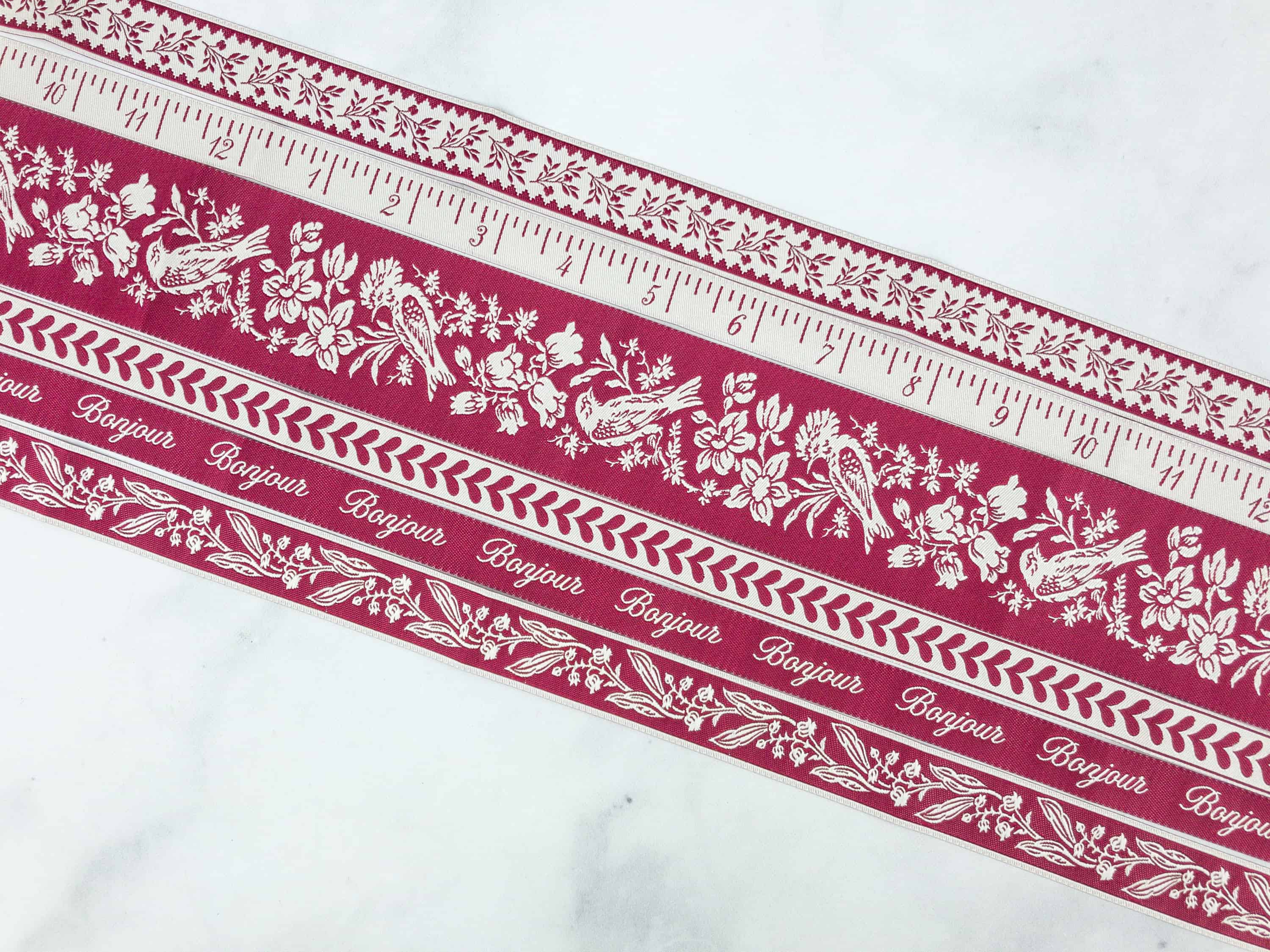 The ribbons are a nod to the French classic design of reds as well as antique naturals.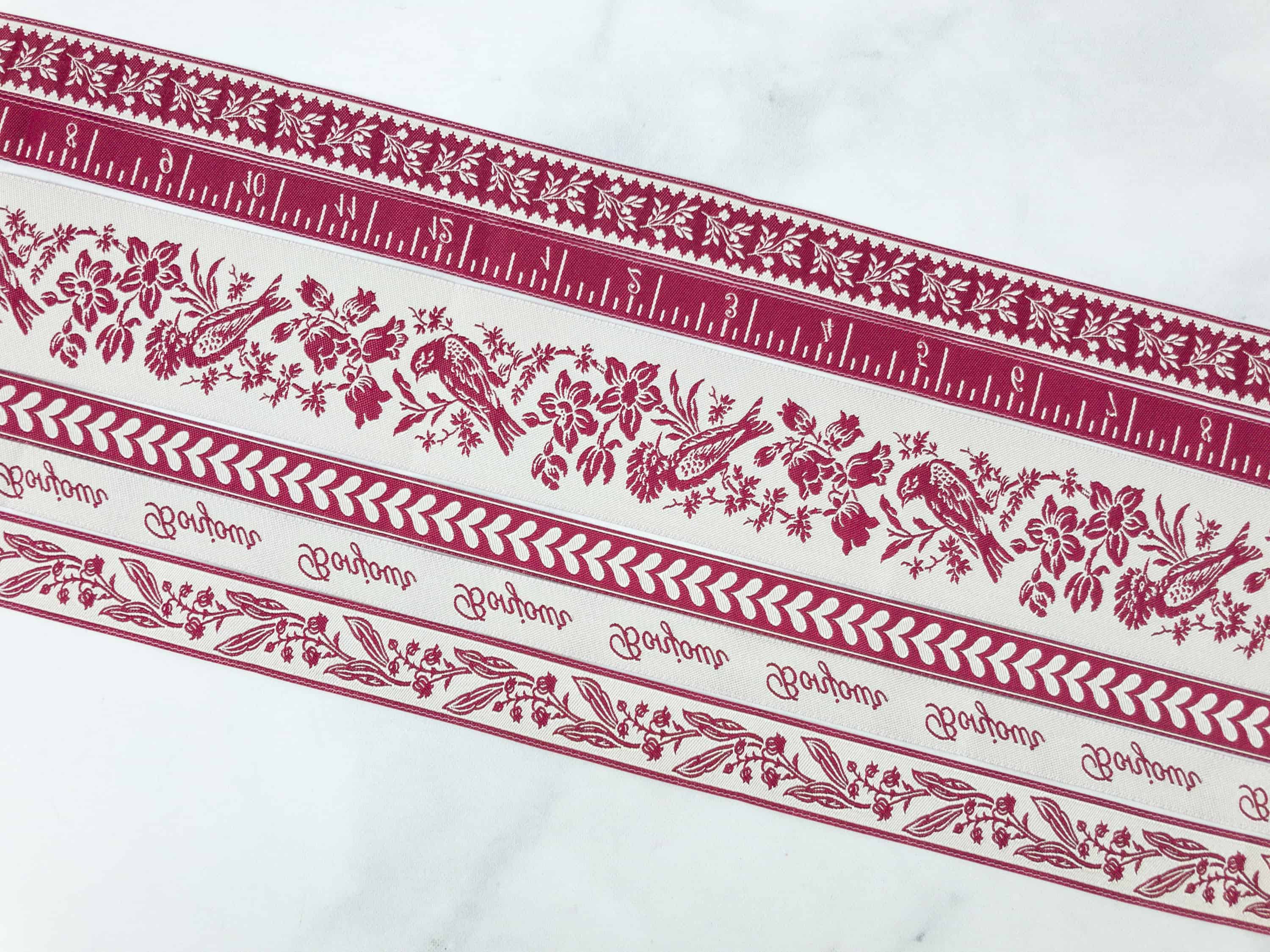 The ribbons still appear flawless even from the back.
I am quite fond of the Ribbon Lover's Club Renaissance Ribbons and this set from French General raised my ribbon standards to new heights. I love the design of the ribbon plus it is thick enough to be used on pillows, bags, and such. I can't wait to test this one out.
Renaissance Ribbons Ribbon Lover's Club has given me another beautiful set of ribbons to work with this month. The combination of pearl and red backdrop with birds as a design reminds me of classic tapestries that were quite popular in France. It will add that dramatic touch to my craft projects for sure! My aunt was visiting recently and she spied my stash of ribbons and let out this GIANT SQUEAL! If you sew, you're probably just as excited as we are over this beautiful subscription!
What do you think of this month's box?
Visit Renaissance Ribbons Ribbon Lovers' Club to subscribe or find out more!