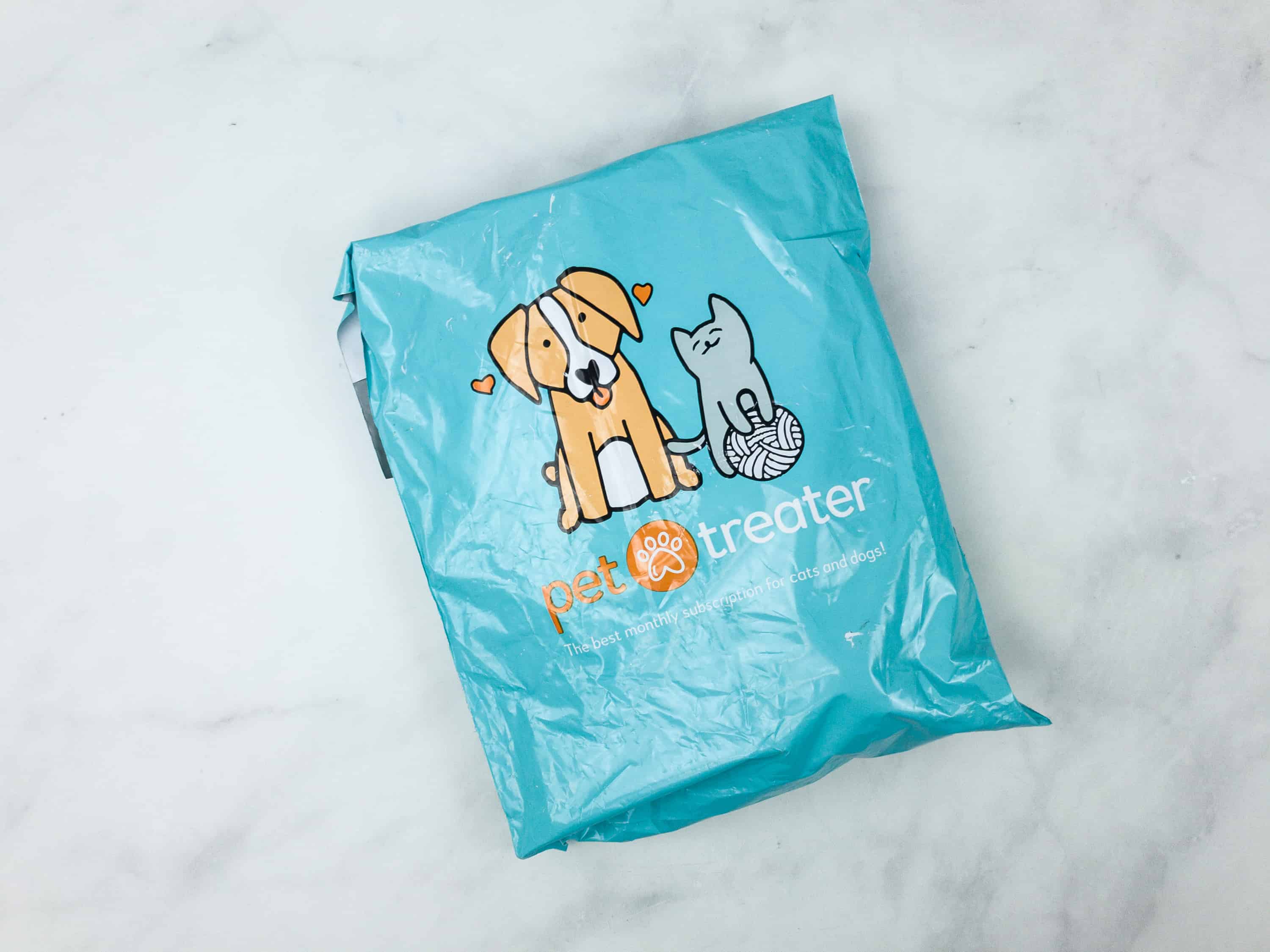 Pet Treater Dog Pack is a monthly smaller version of Pet Treater Box. You'll receive at least one bag of treats made in the USA or Canada along with one toy each month for $12.99 and free shipping. Small, medium, and large dog options are available. Subscribers have access to secret deals and add-ons. It's formerly known as Mini Monthly Mystery Box for Dogs and Pet Treater Dog Box Mini.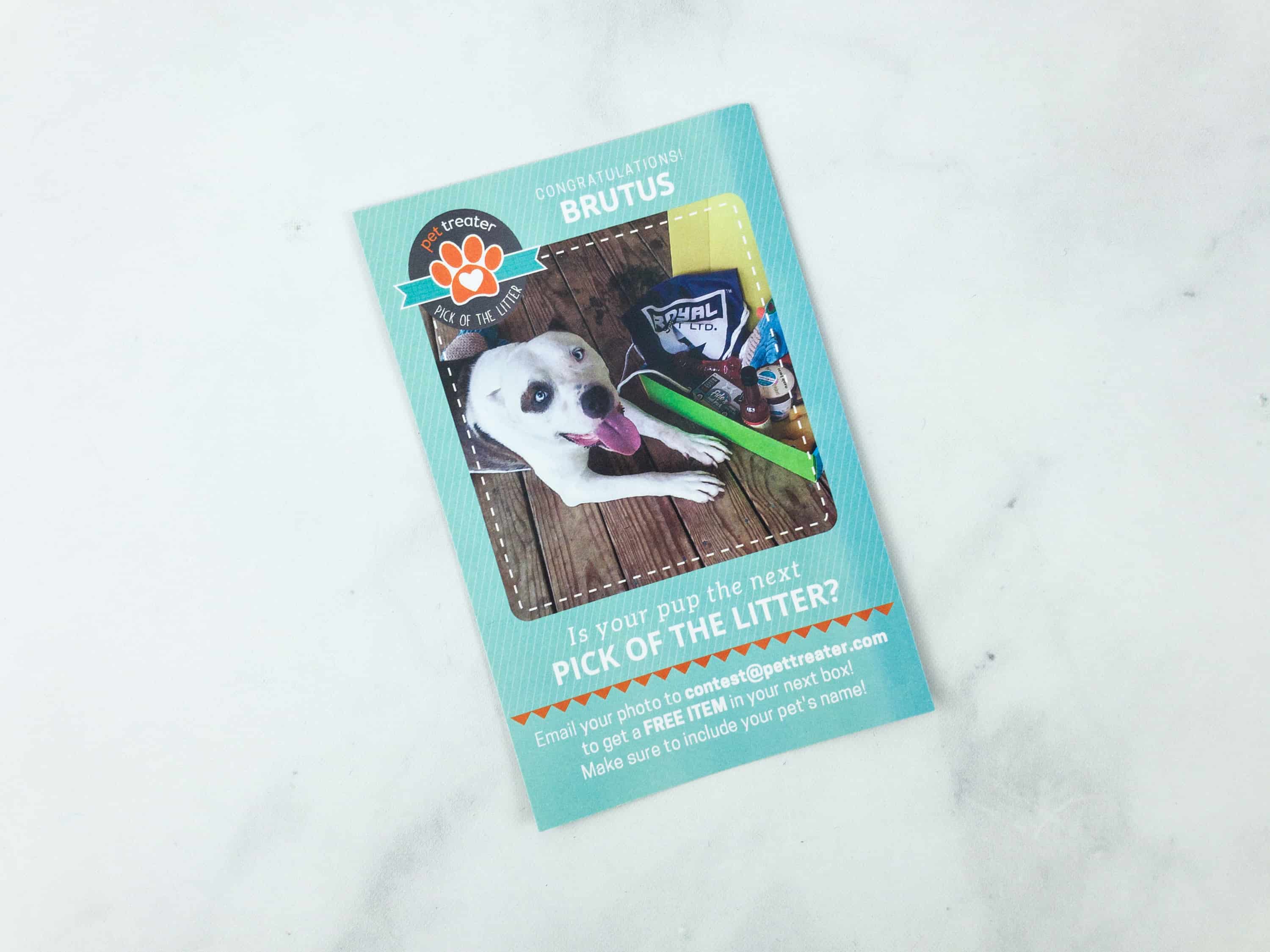 If you want to get your pup be the next Pick of the Litter, you can submit a photo and follow instructions indicated at the back of this card.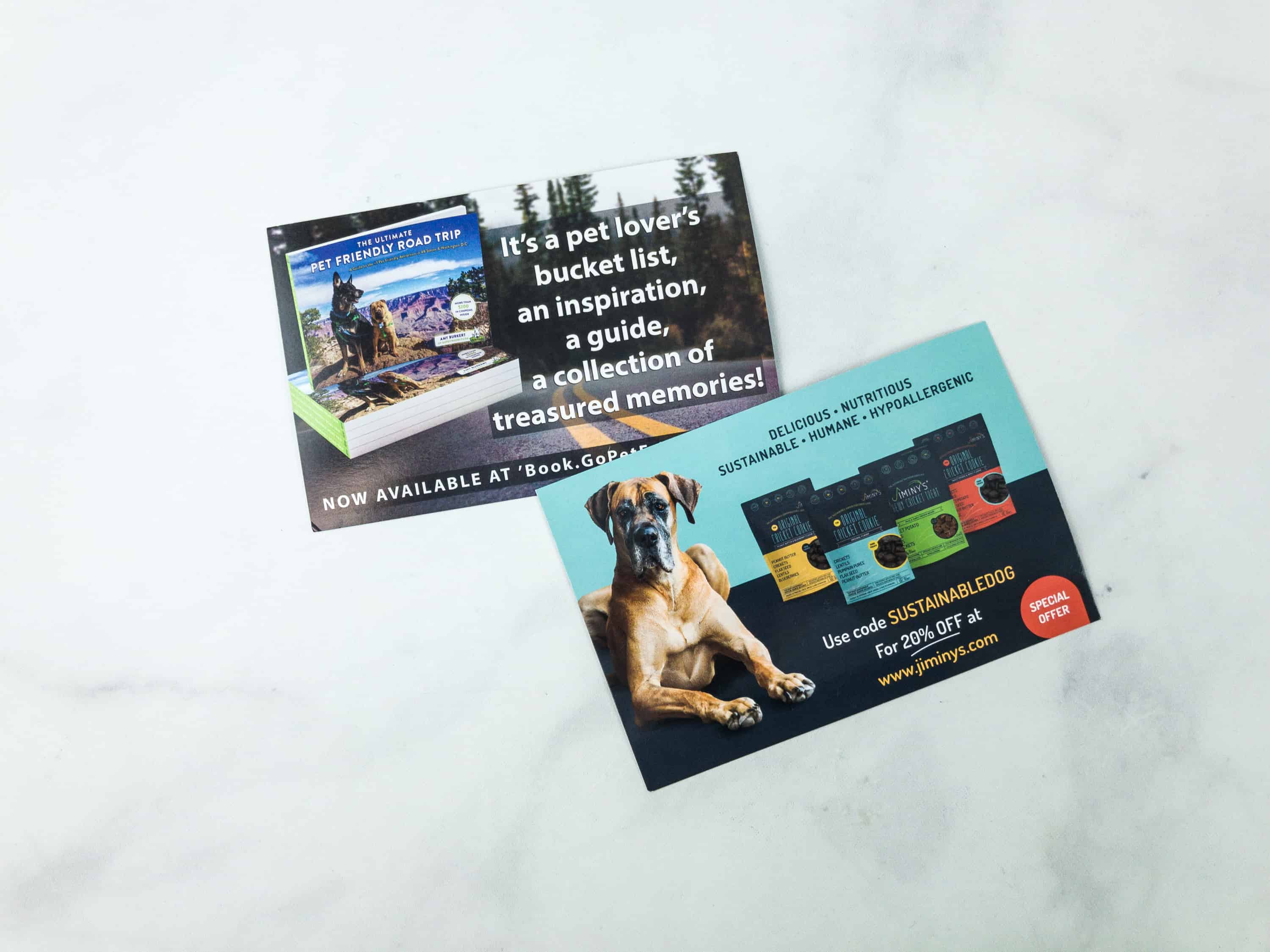 DEAL: Get 10% off your first month! Use coupon code DOGPACK10.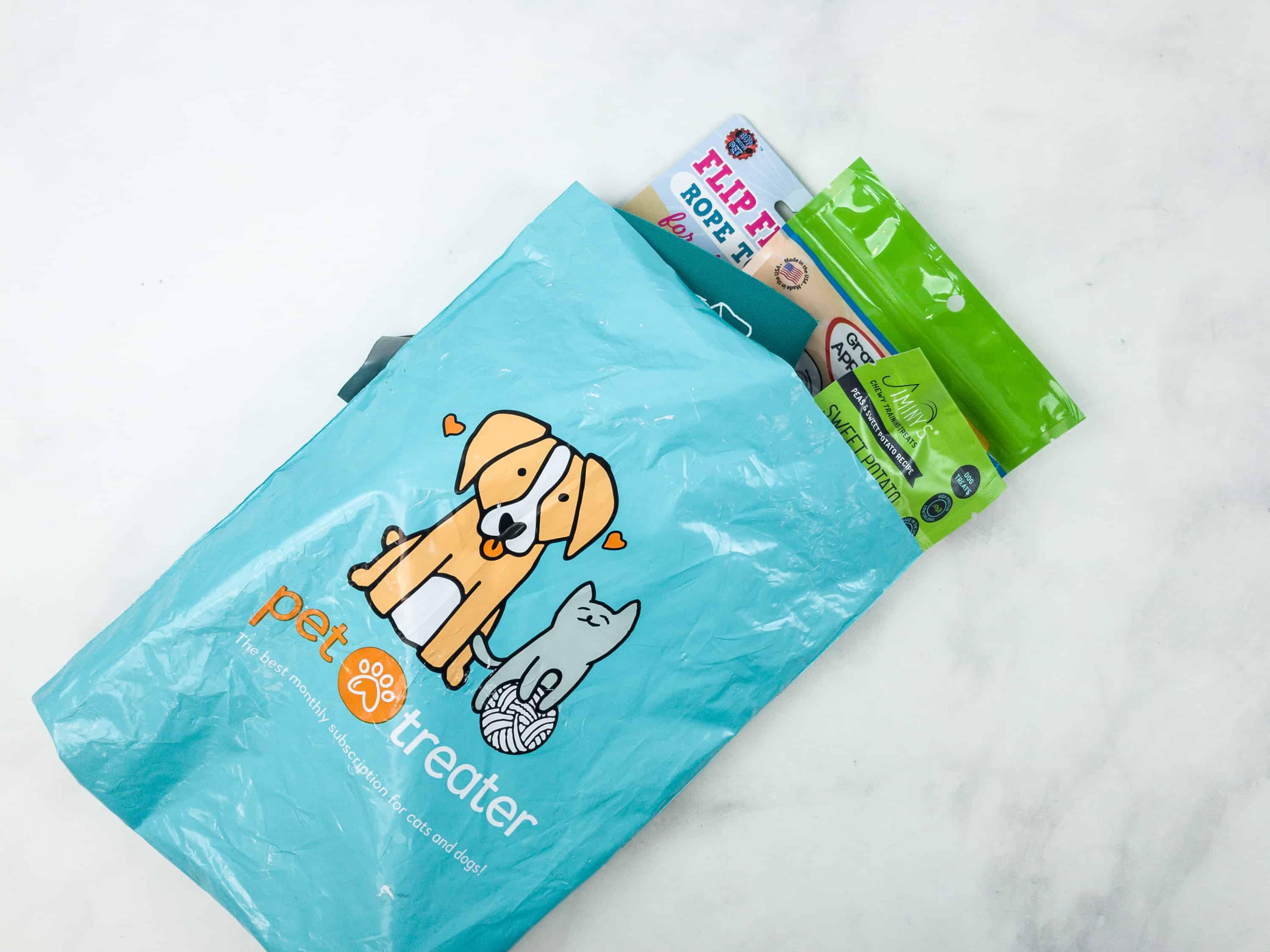 All the items are packed inside this cute pet treater plastic bag!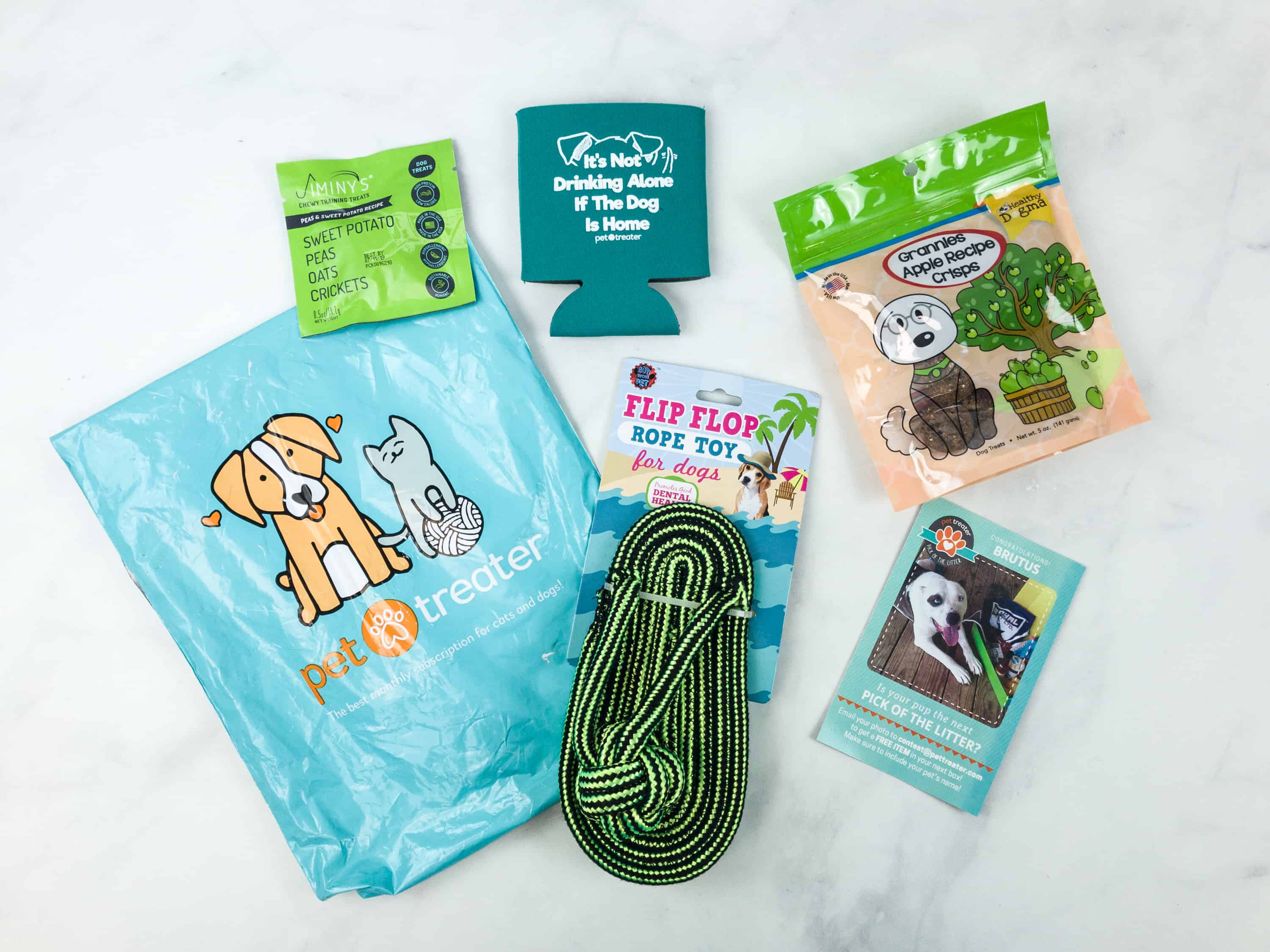 Everything in my Pet Treater Dog Box Mini August 2018! This is the box for Small Dogs.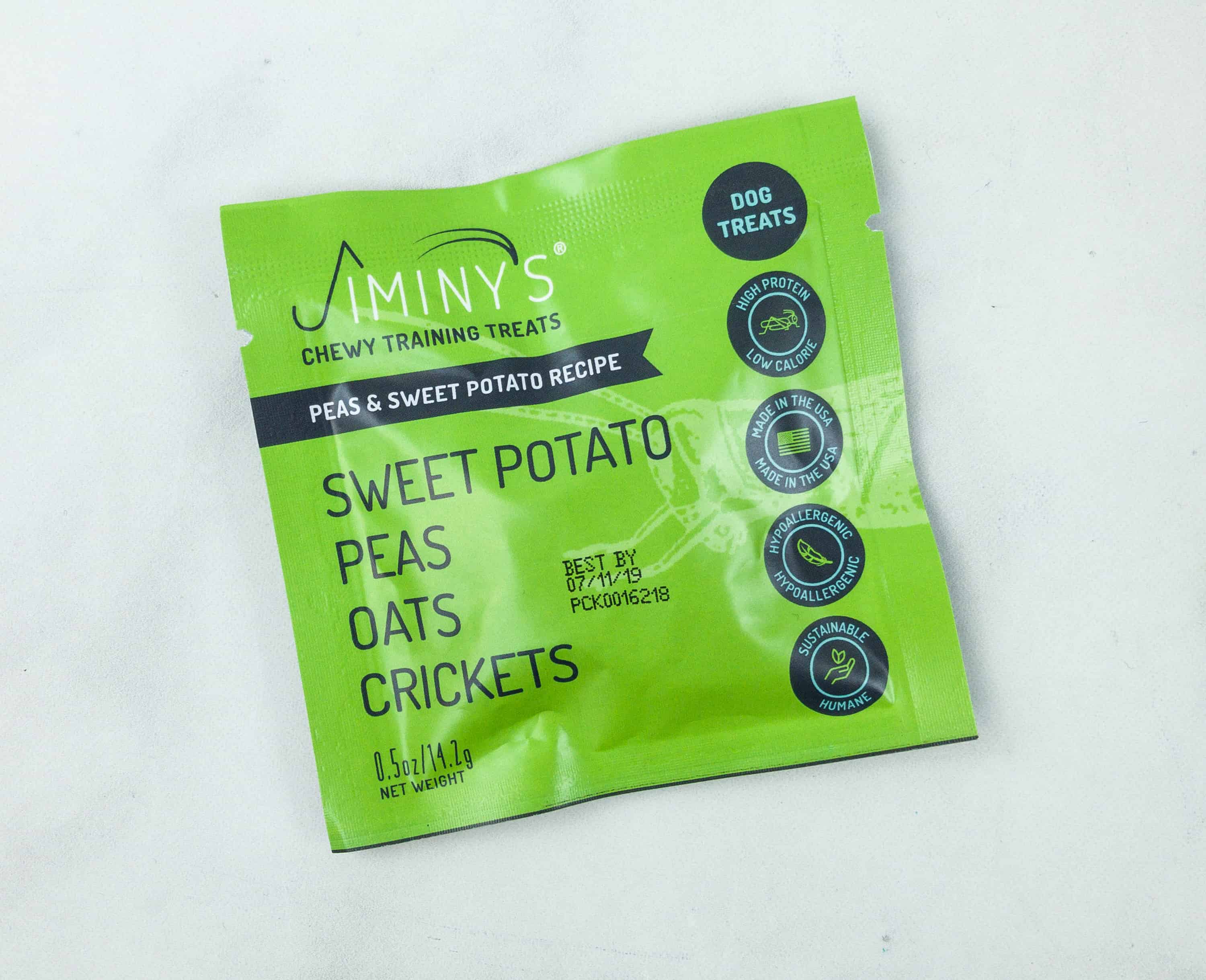 Jiminy's Chewy Training Treats In Sweet Potato Peas Oats Crickets ($2.16) This delicious dog treat is made from sweet potato, yellow pea, oats, and crickets. It's certified to be grain-free, corn-free, gluten-free, and glycerin-free. No antibiotics, artificial color, and preservatives too!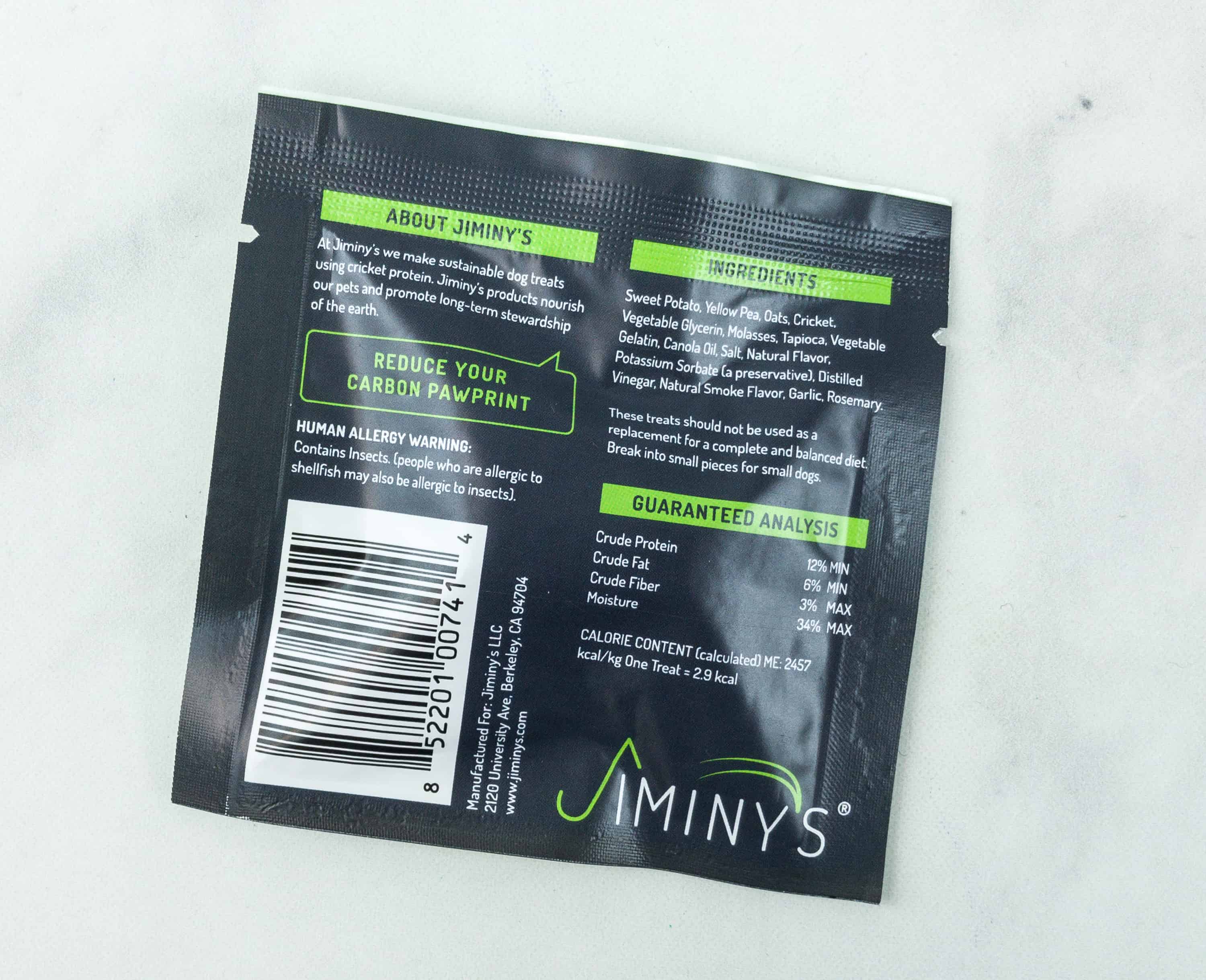 It's a great source of protein, fiber, iron, calcium, magnesium, potassium, and vitamins B2 & B12 which will enhance your dog's active performance.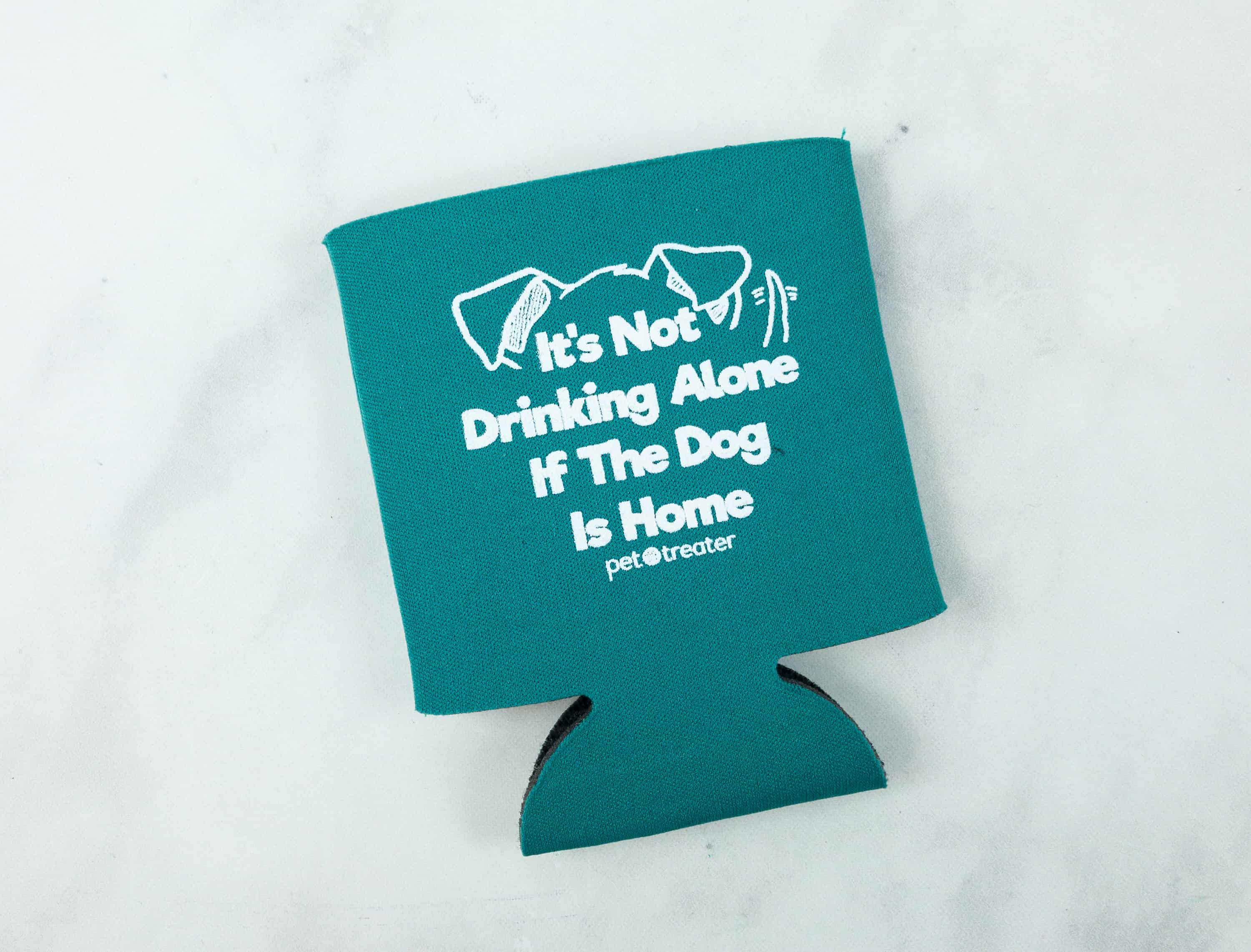 Pet Treater Bottle Holder/Warmer. It's a cute bottle holder that says "It's Not Drinking Alone If The Dog Is Home."
Bow Wow Pet Flip Flop Rope Toy For Dogs This flip-flop shaped dog toy is made from high-quality rope materials.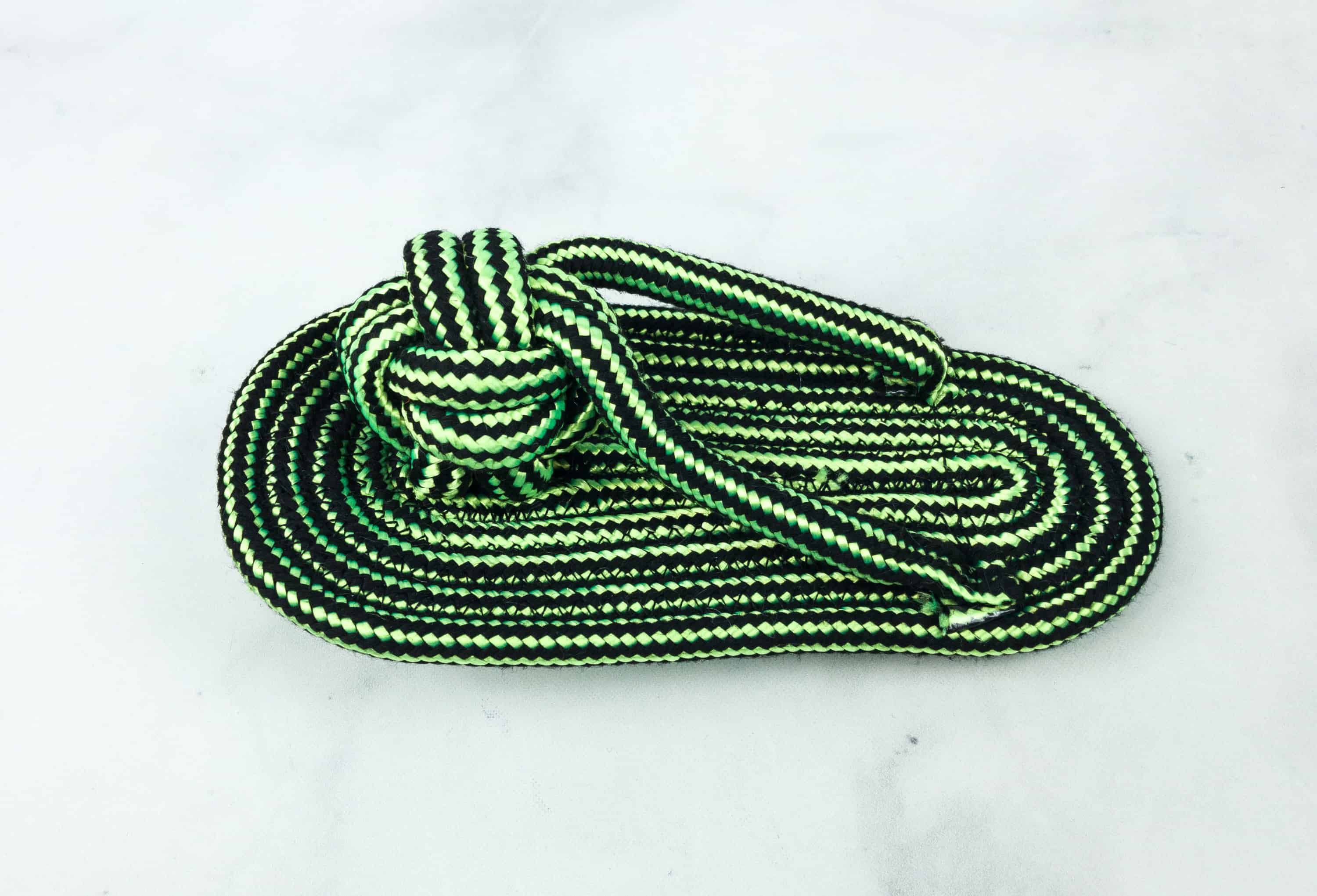 It's a superb playing toy ideal for fetching, tugging, and even chewing.
It also helps boost good dental hygiene for your pet dogs.
This toy is so durable and is designed to withstand the toughest chew your dog can ever make. I'm sure Dean will love this one!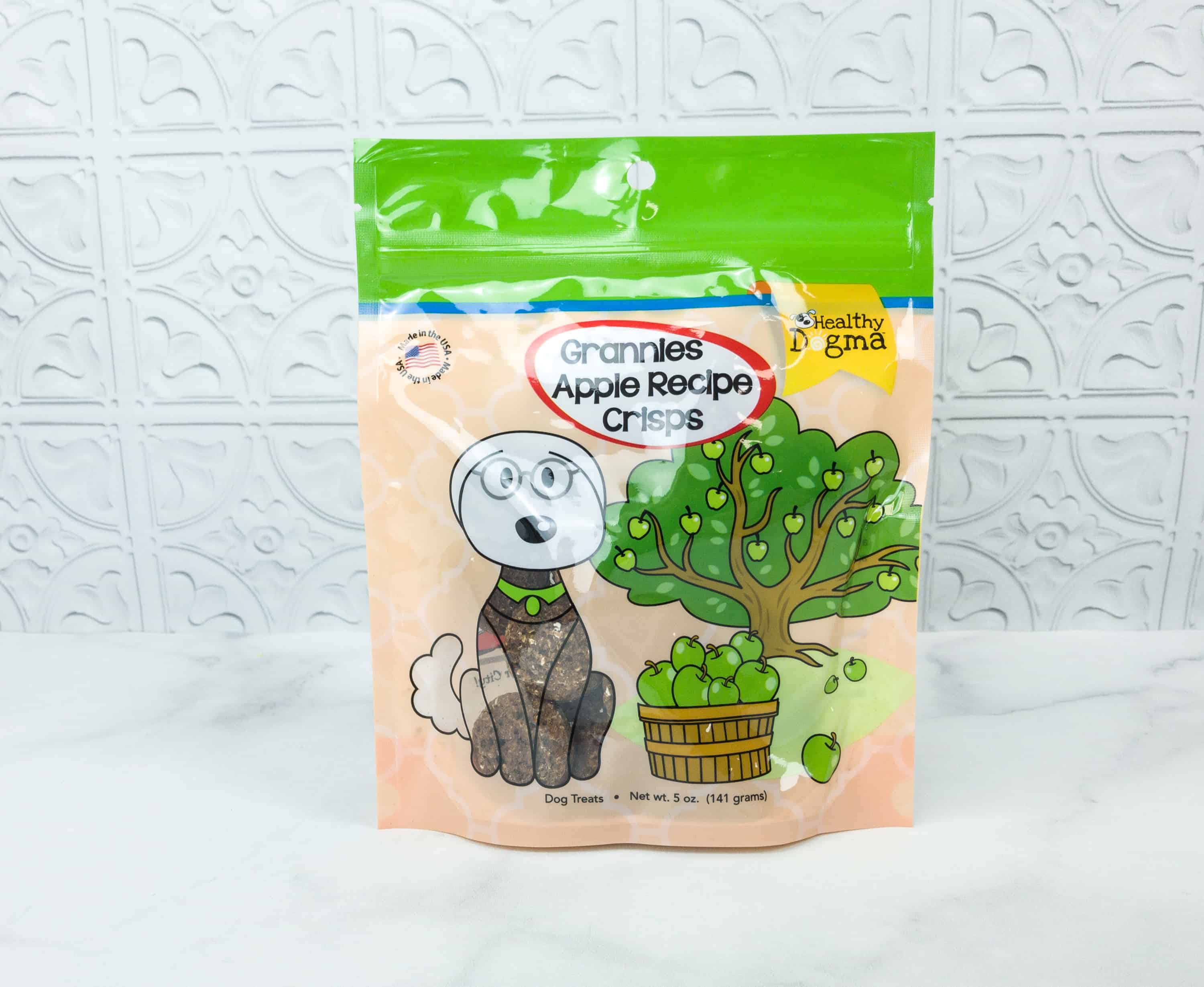 Healthy Dogma Grannies Apple Cider Recipe Crisps ($4.95) It's a pack of apple-flavored, low-calorie dog treats made from real fruit and the all-natural USA-sourced ingredients!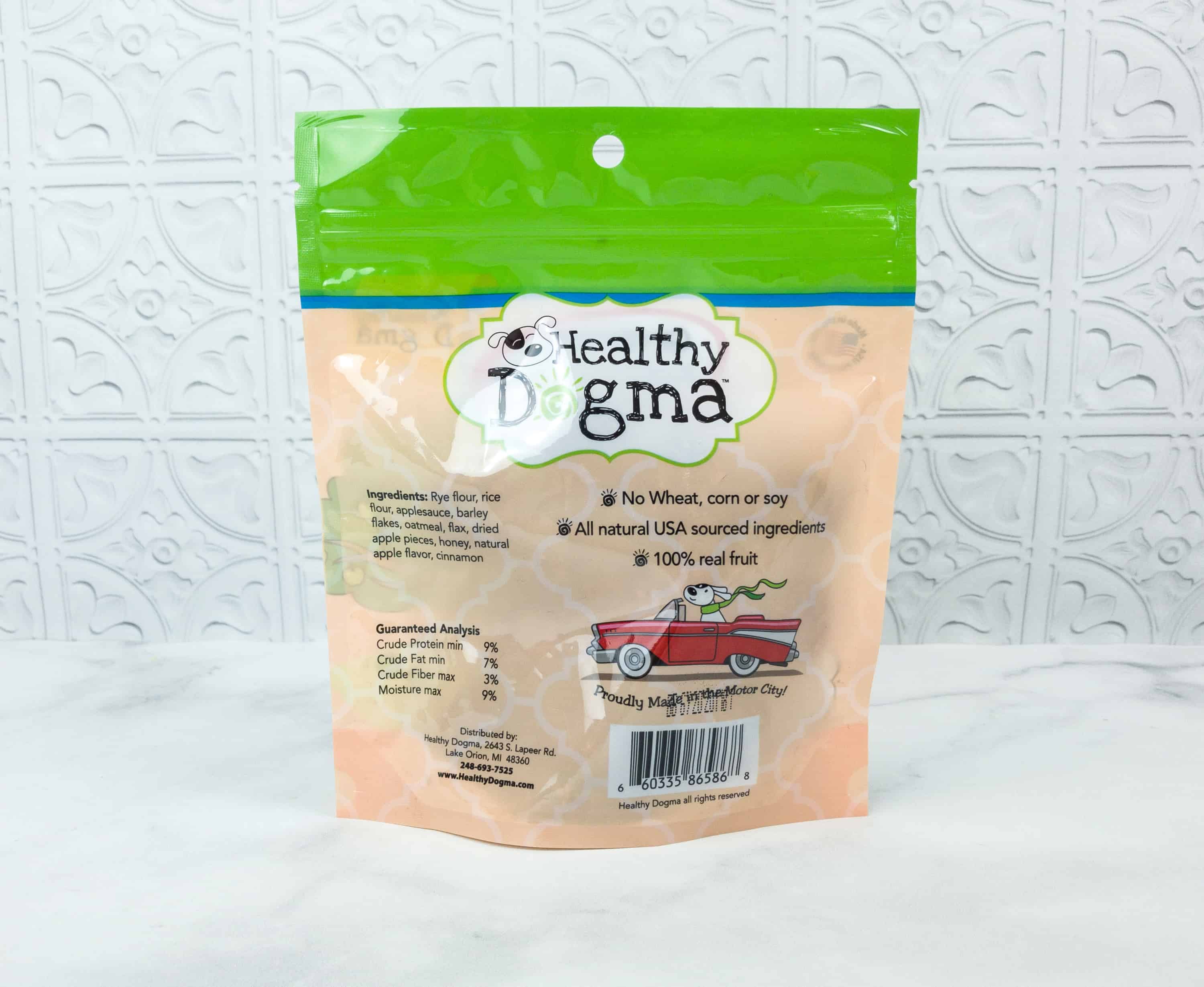 This dog treat doesn't contain wheat, corn, soy or any unwanted ingredient that may cause a harmful effect to your beloved pups.
It's a super nutritious treat with brown color, round shape, and crunchy texture. Healthy Dogma treats are a fave with my puppies!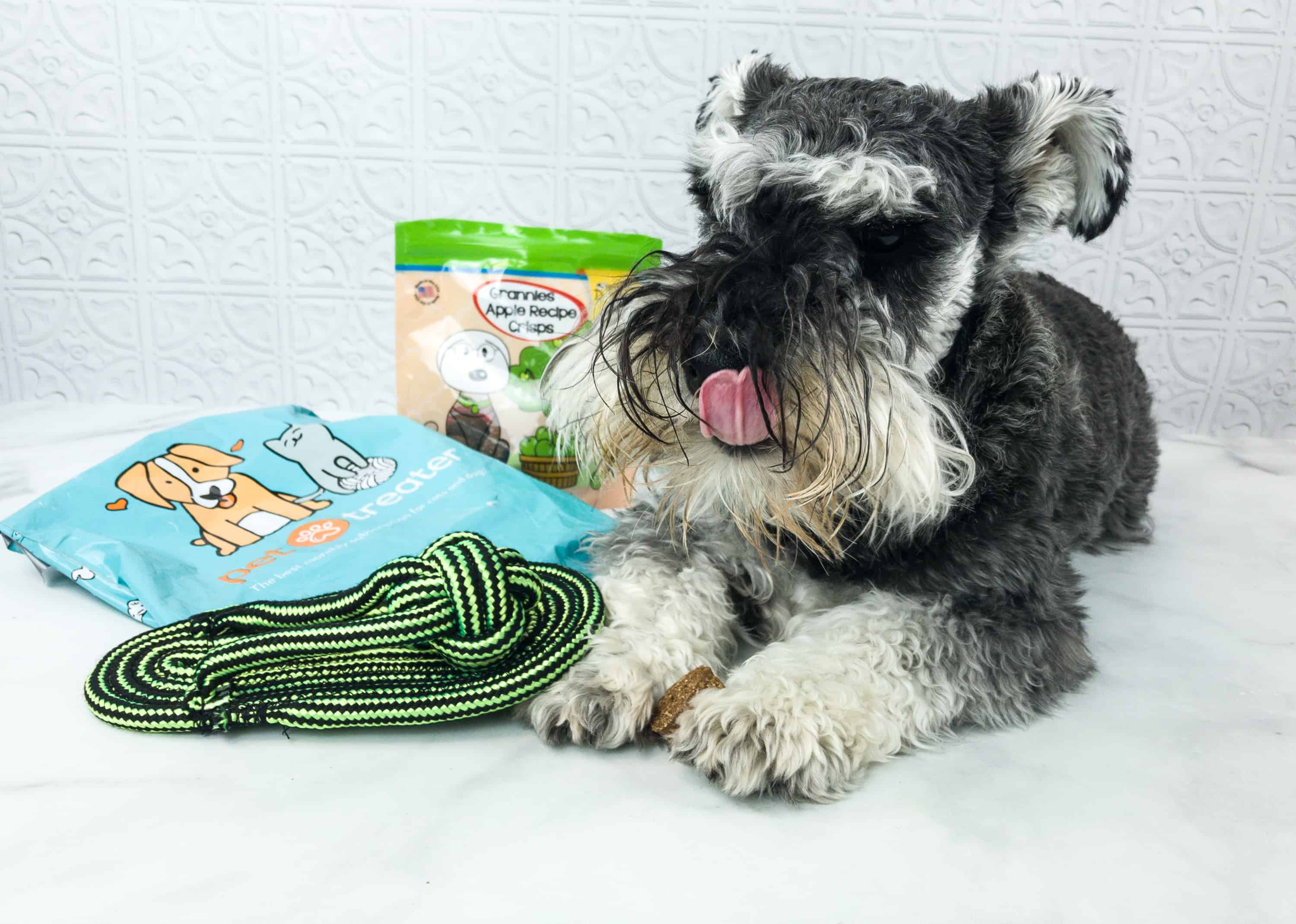 Though the delicious treat is on his paws, I can see that Dean has his eye on the Flip Flop – Rope Dog toy!
Pet Treater Dog Box Mini has been consistent in delivering premium toys and treats for my pups, which they enjoy so much. This month, we received two delicious treats, a bottle holder and of course Dean's newest favorite toy, the Flip-Flop rope.
What do you think of this month's Pet Treater Dog Box Mini?
Visit Pet Treater Dog Box Mini to subscribe or find out more!