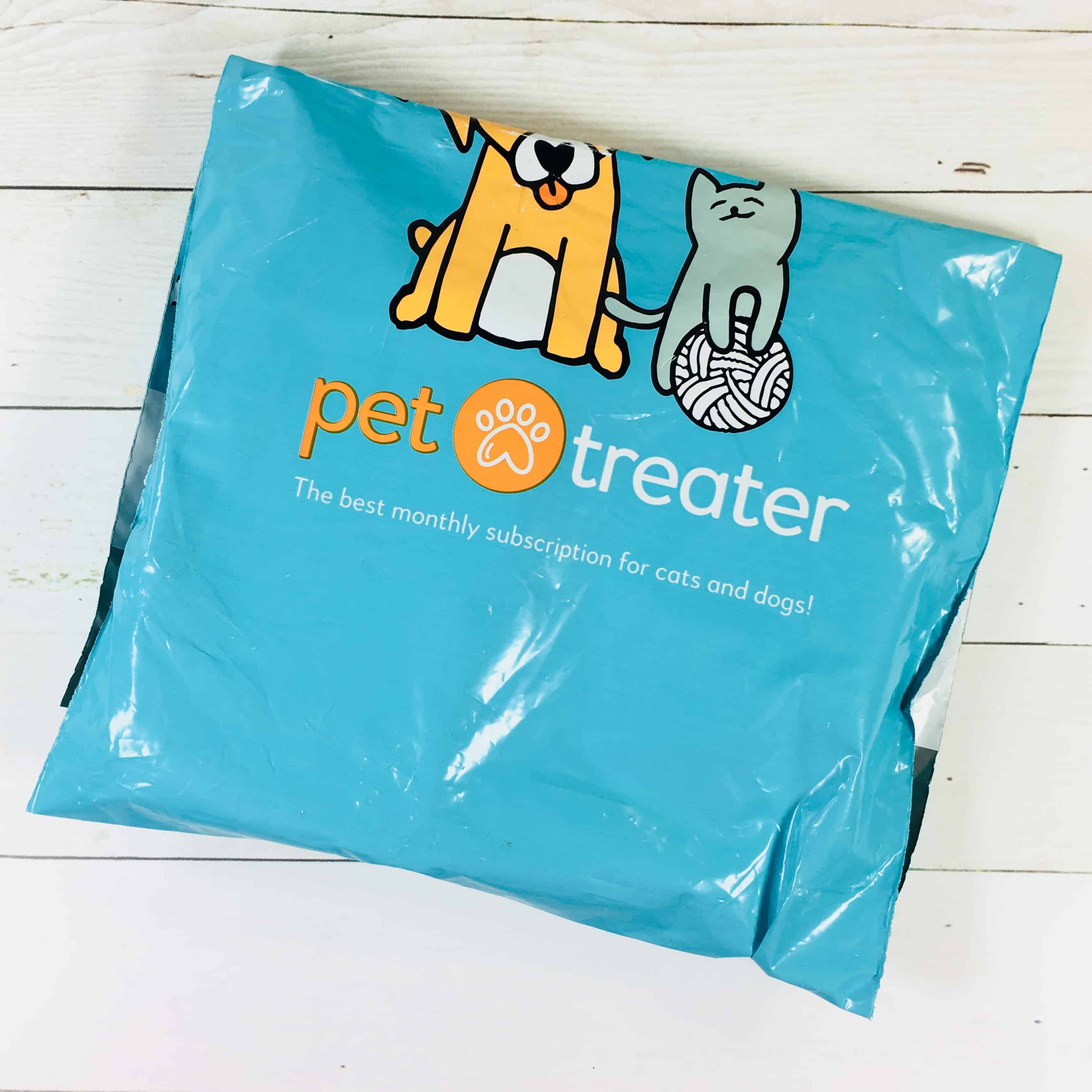 Pet Treater is a subscription program that treats your cat every month with quality items like toys and treats. The Pet Treater Cat Pack is $12.99 a month plus shipping is free. The items are sent in a plastic bag but so far all of my items have arrived in perfect condition.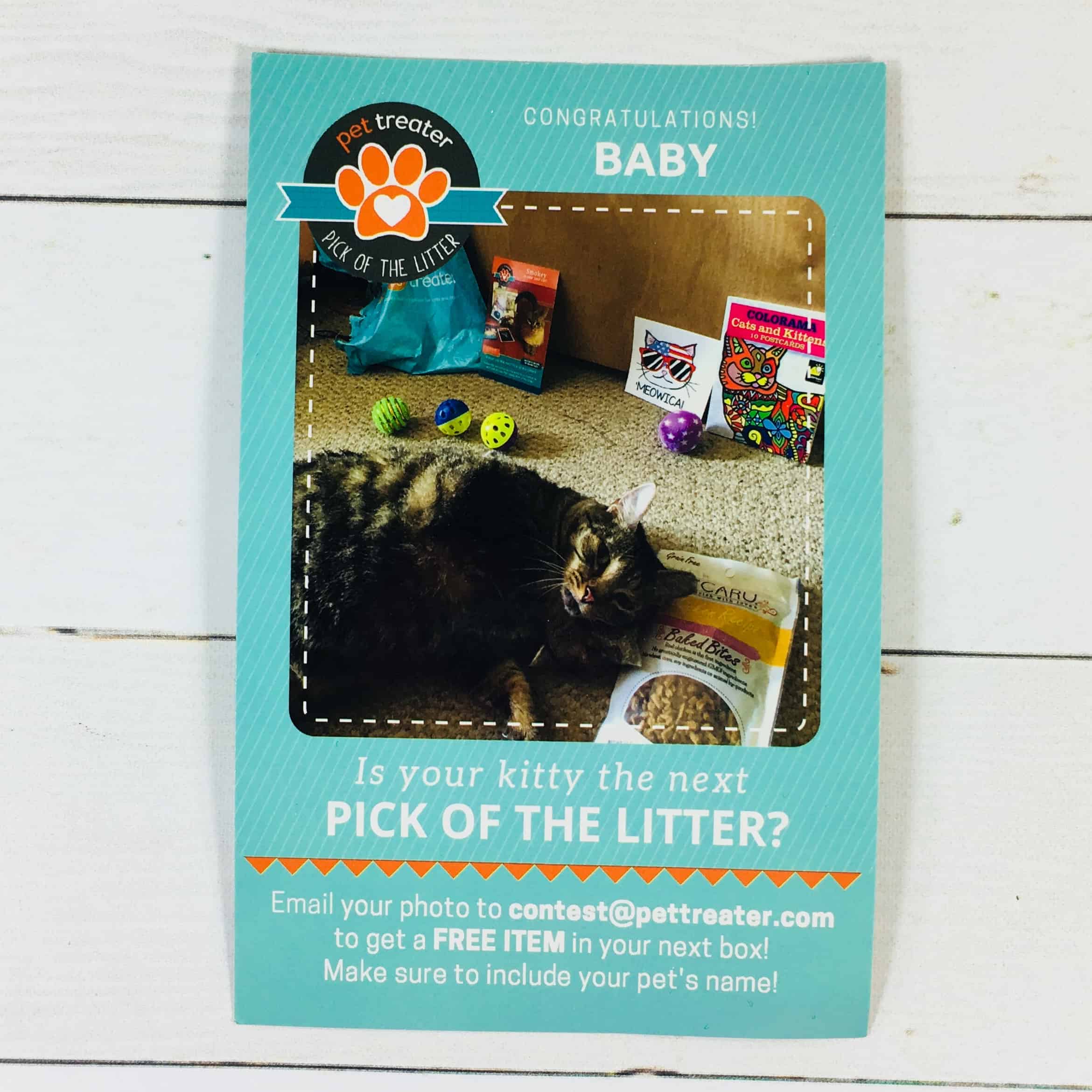 There wasn't really a product information card, but I did find a card with the monthly Pet Treater Pick of the Litter. It also gave instructions on how your cat could become next month's superstar.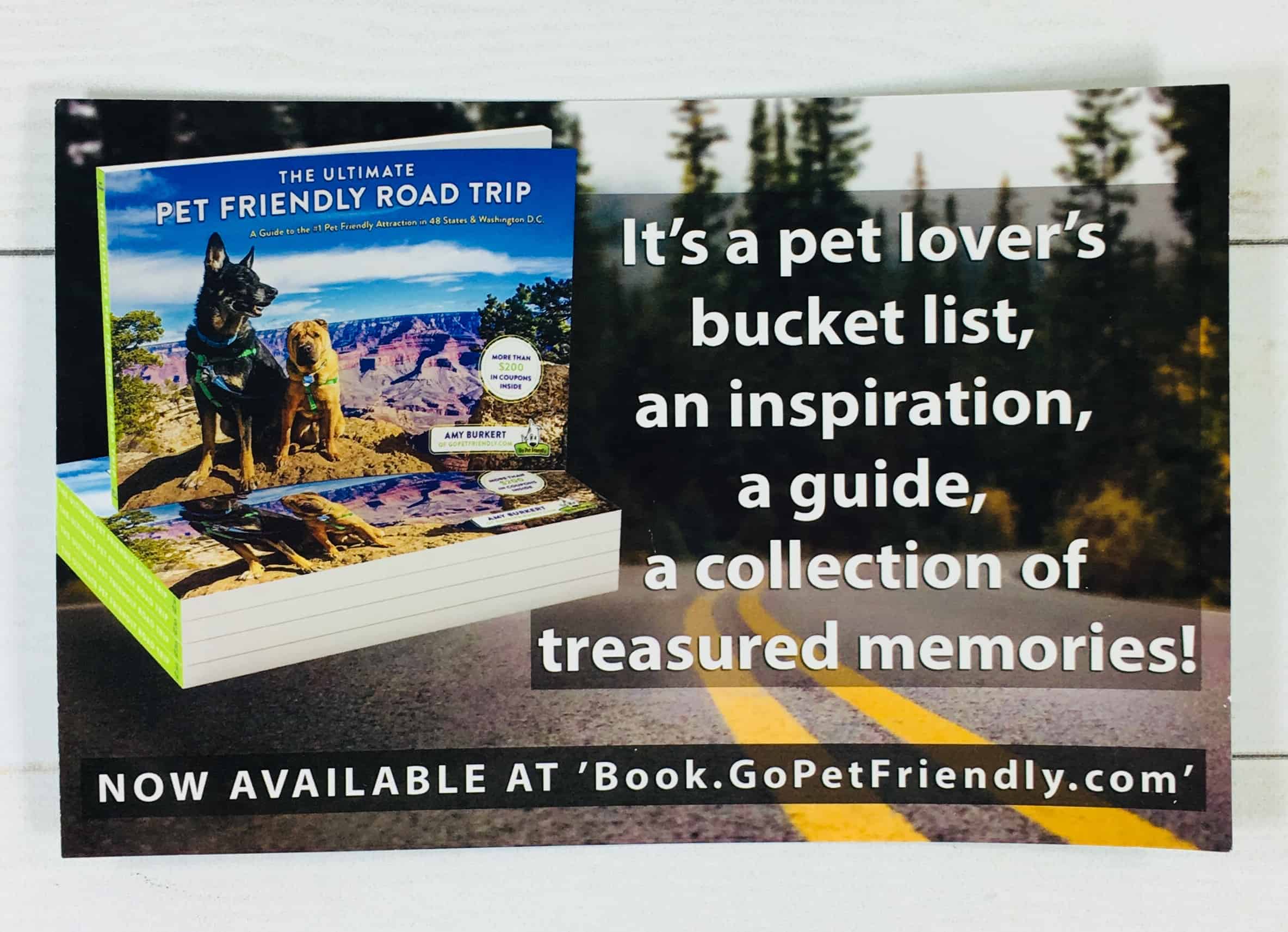 The back of the card had an ad for a book about traveling with pets.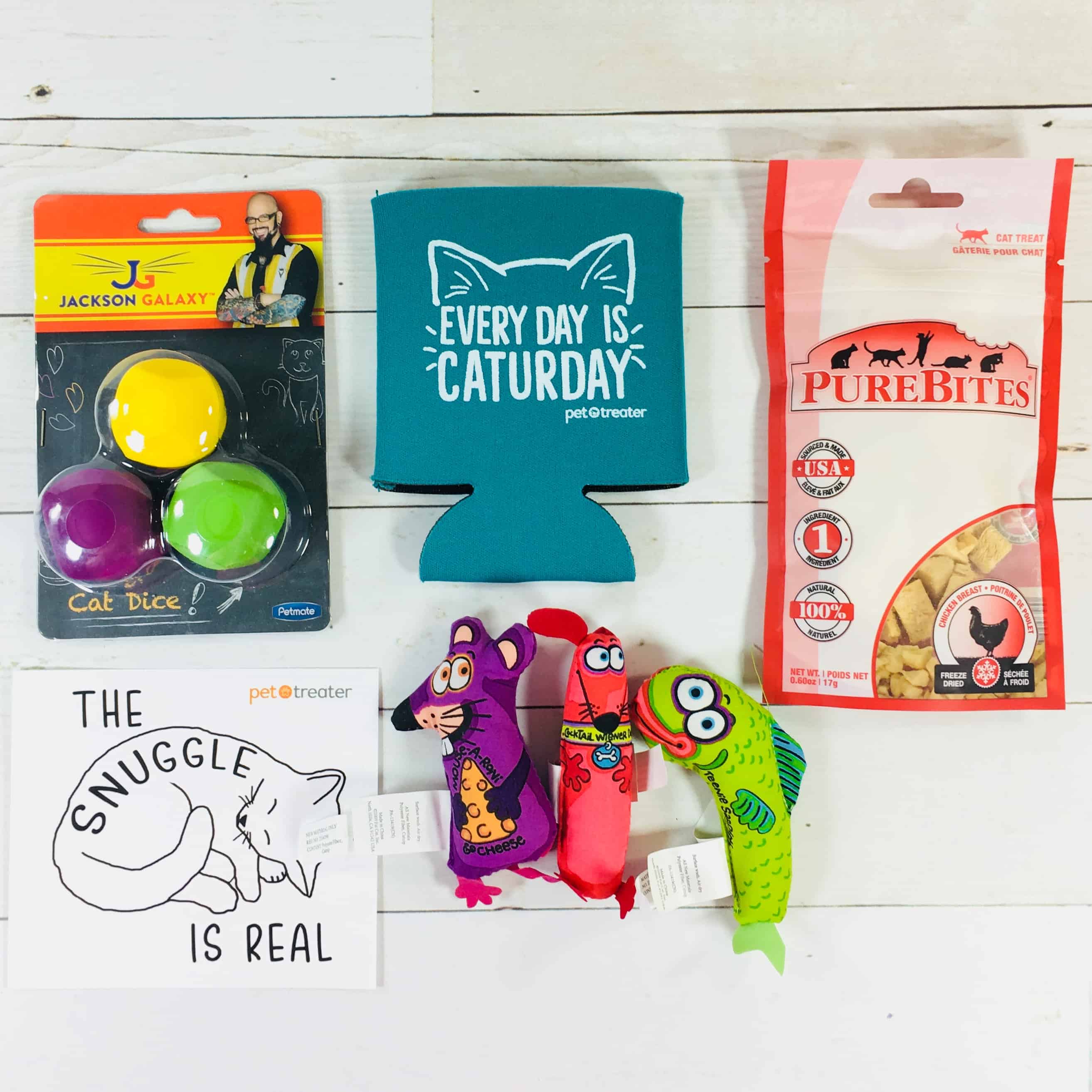 Everything in this box!
DEAL: Get 50% off your first month! Use coupon code CATPACK50.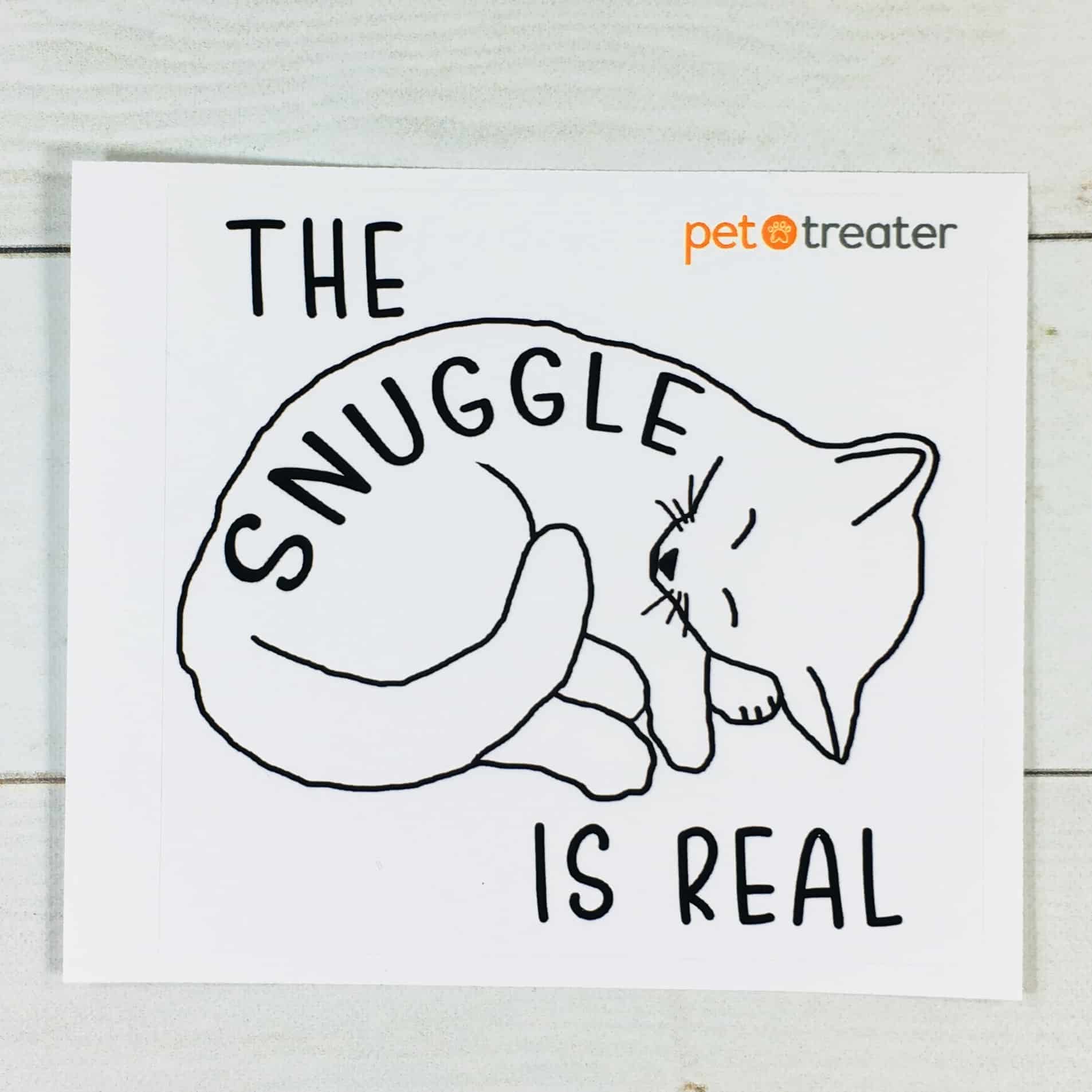 Pet Treater sends the best punny stickers!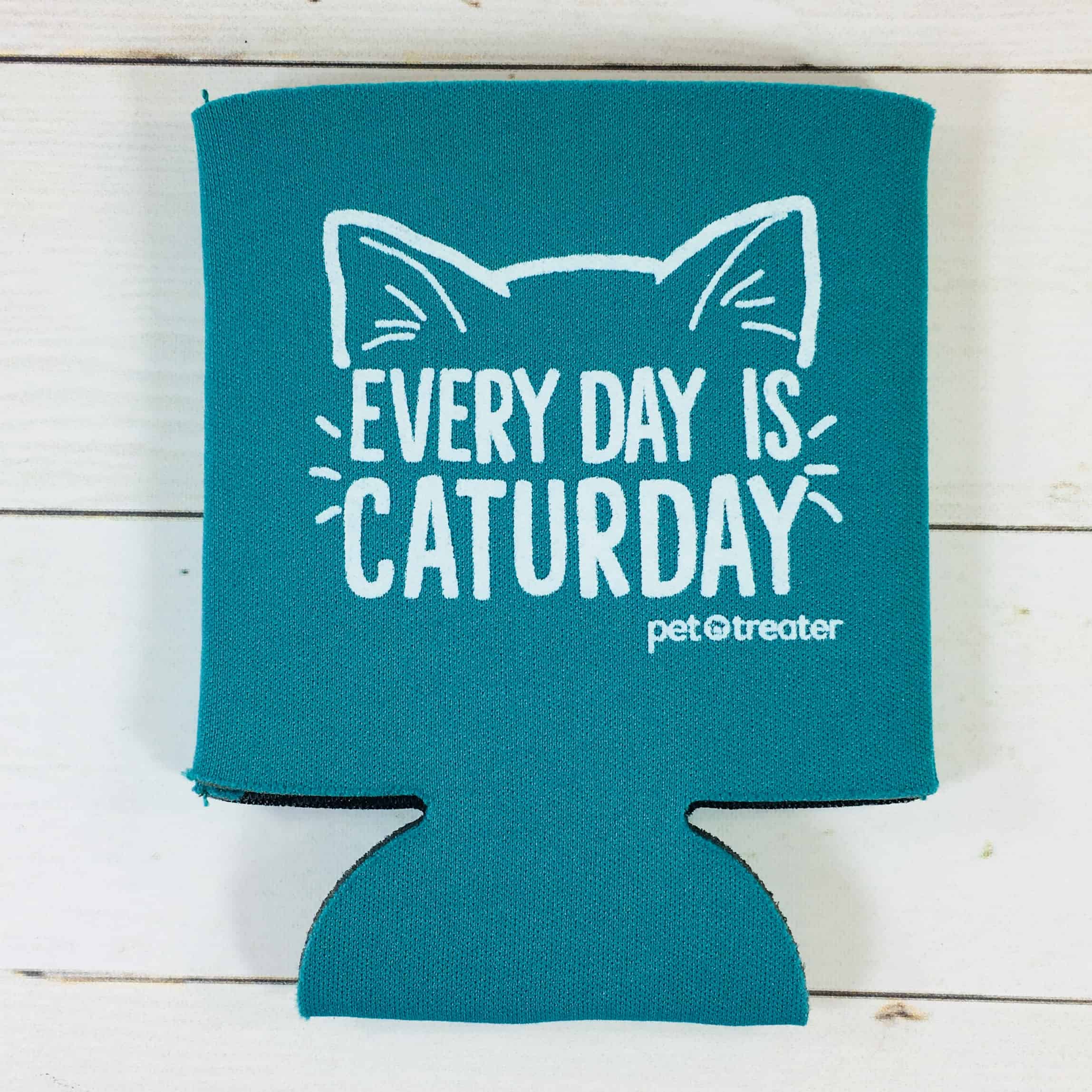 Pet Treater Can Koozie This is the second time I've received an item for humans. It is a can cooler with yet another pun!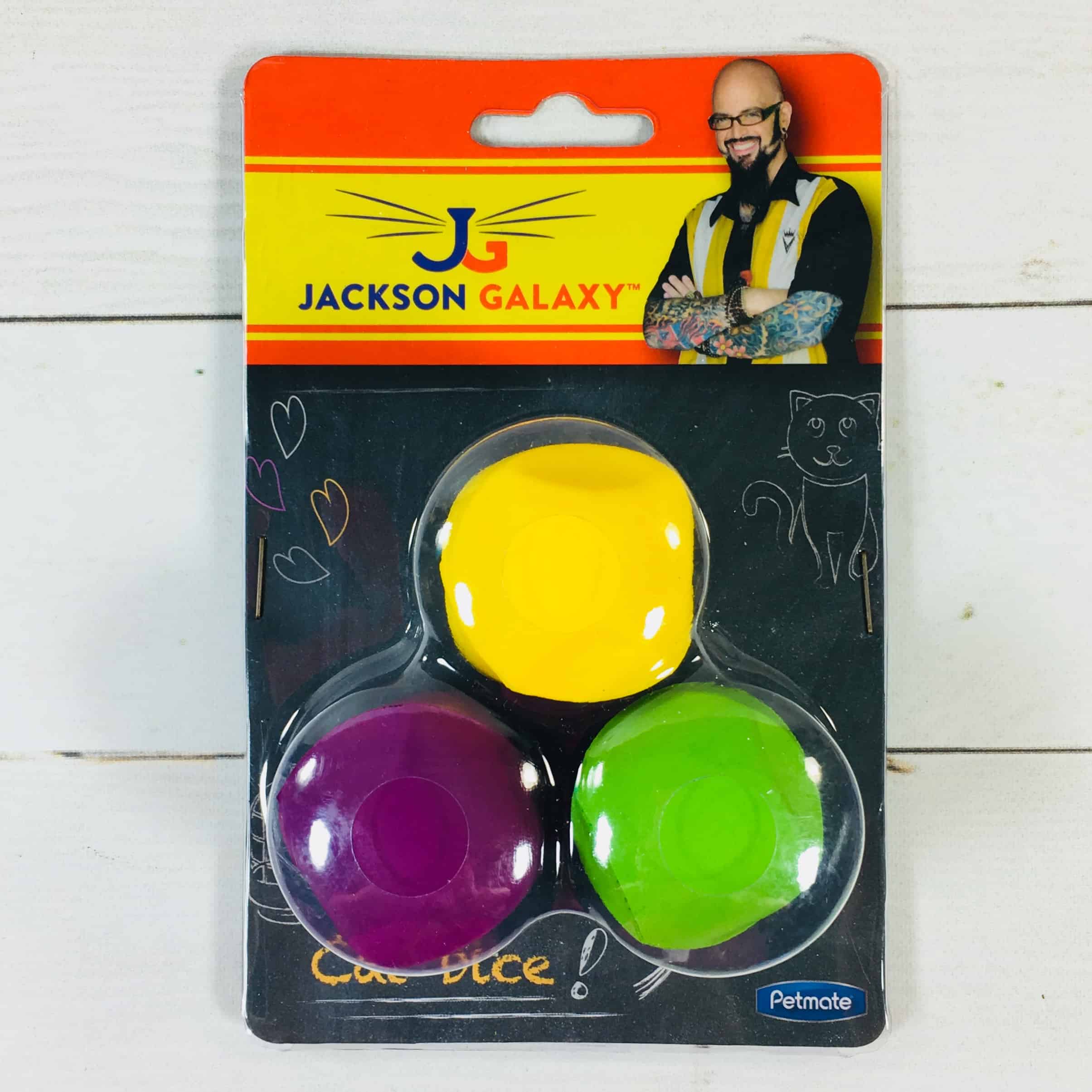 Jackson Galaxy Cat Dice ($3.95) I didn't even know that cats played dice, but then again if dogs can play poker then anything is possible!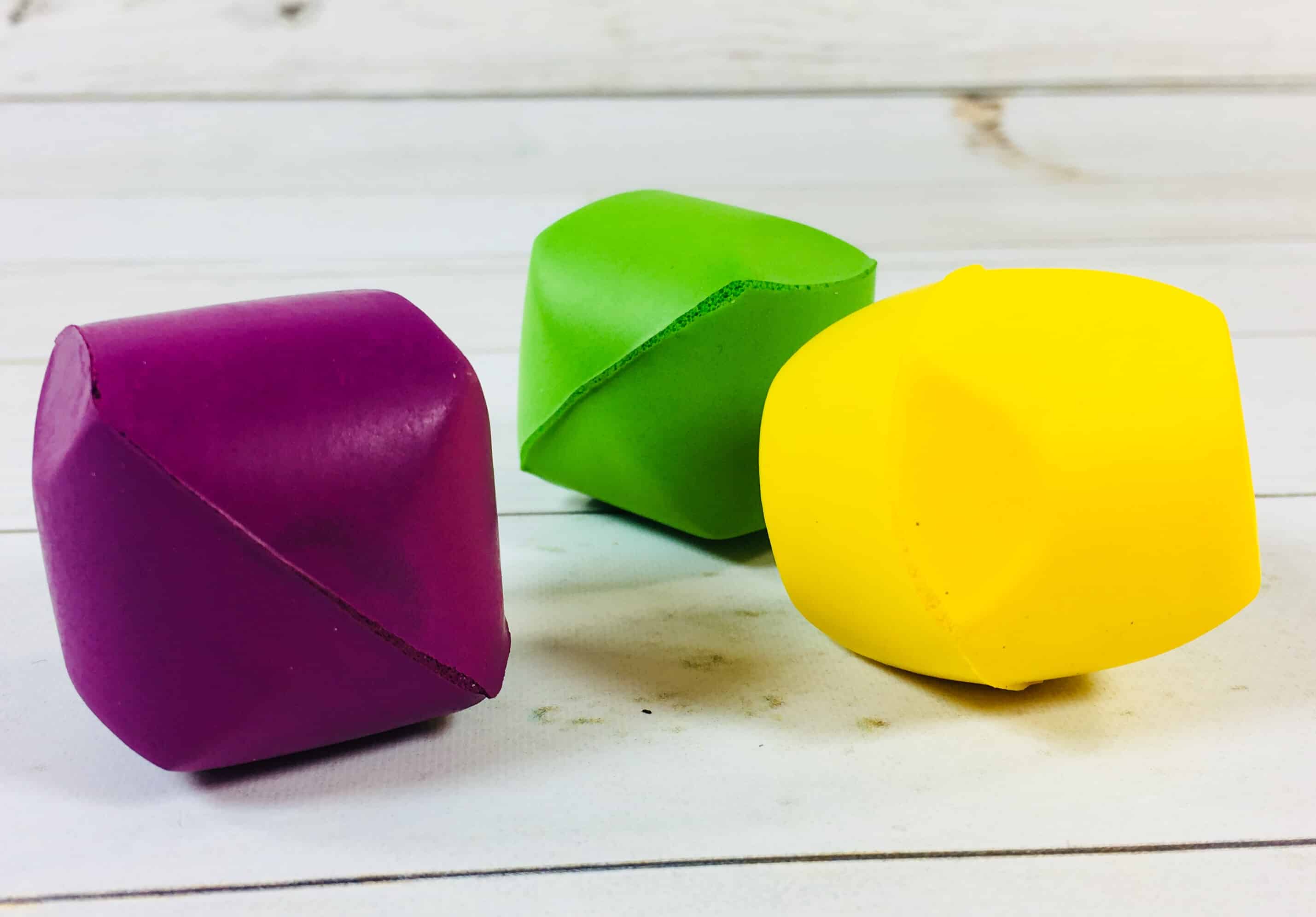 These are made of foam and felt like a Nerf ball. Their irregular shape means they bounce unpredictably when thrown on the floor.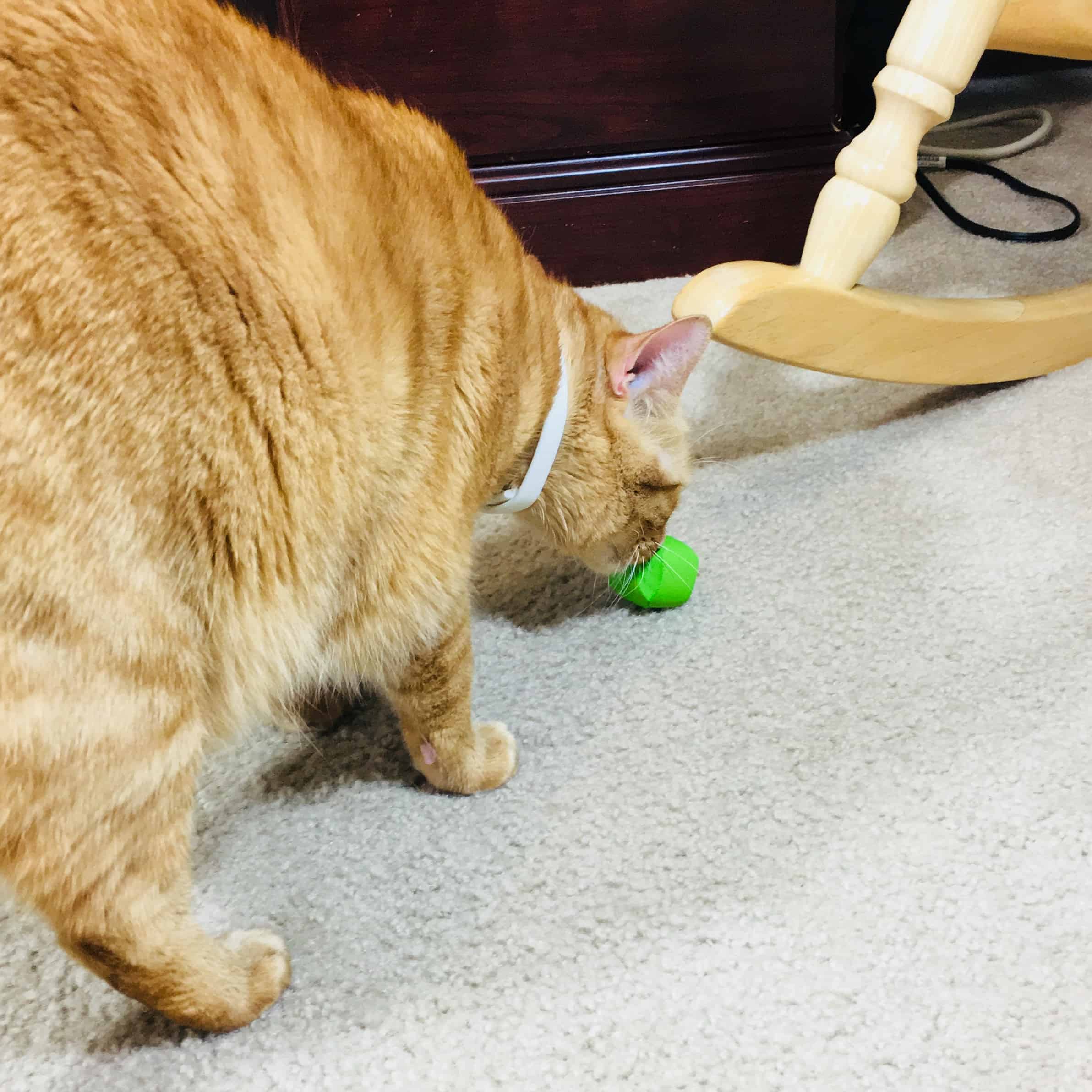 Works better on the tile but the lighting was bad there. Sunny had fun chasing after them and then pretending like she didn't care.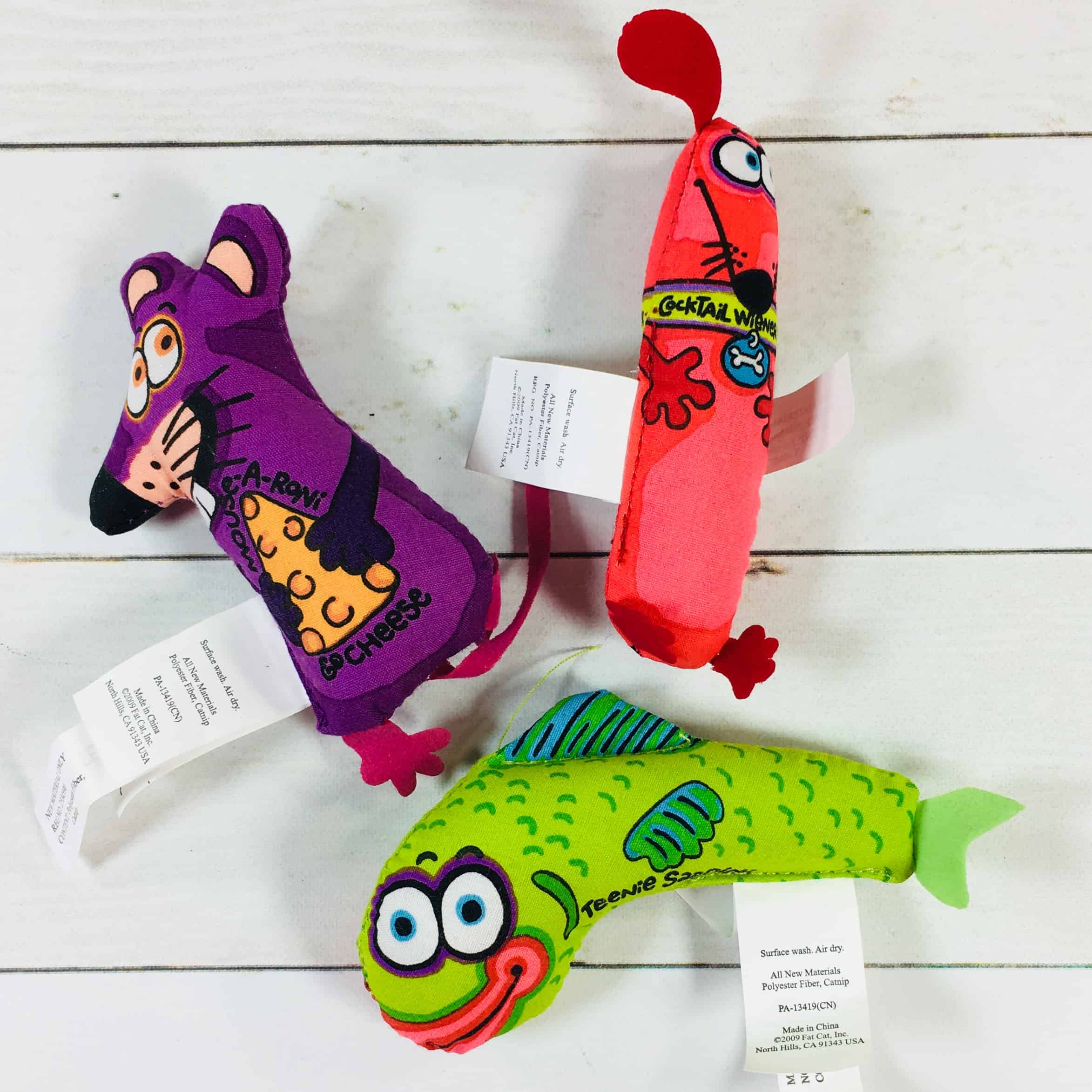 Bamboo Pet Fat Cat Classic Appeteasers ($10.41) are stuffed with organic catnip and have punny names like Mouse-A-Roni and Cheese, and Teenie Sardini. I especially like Cocktail Wiener Dog since I used to have a wiener dog! The tags are about as big as the toys so these are going to be snipped off before playtime.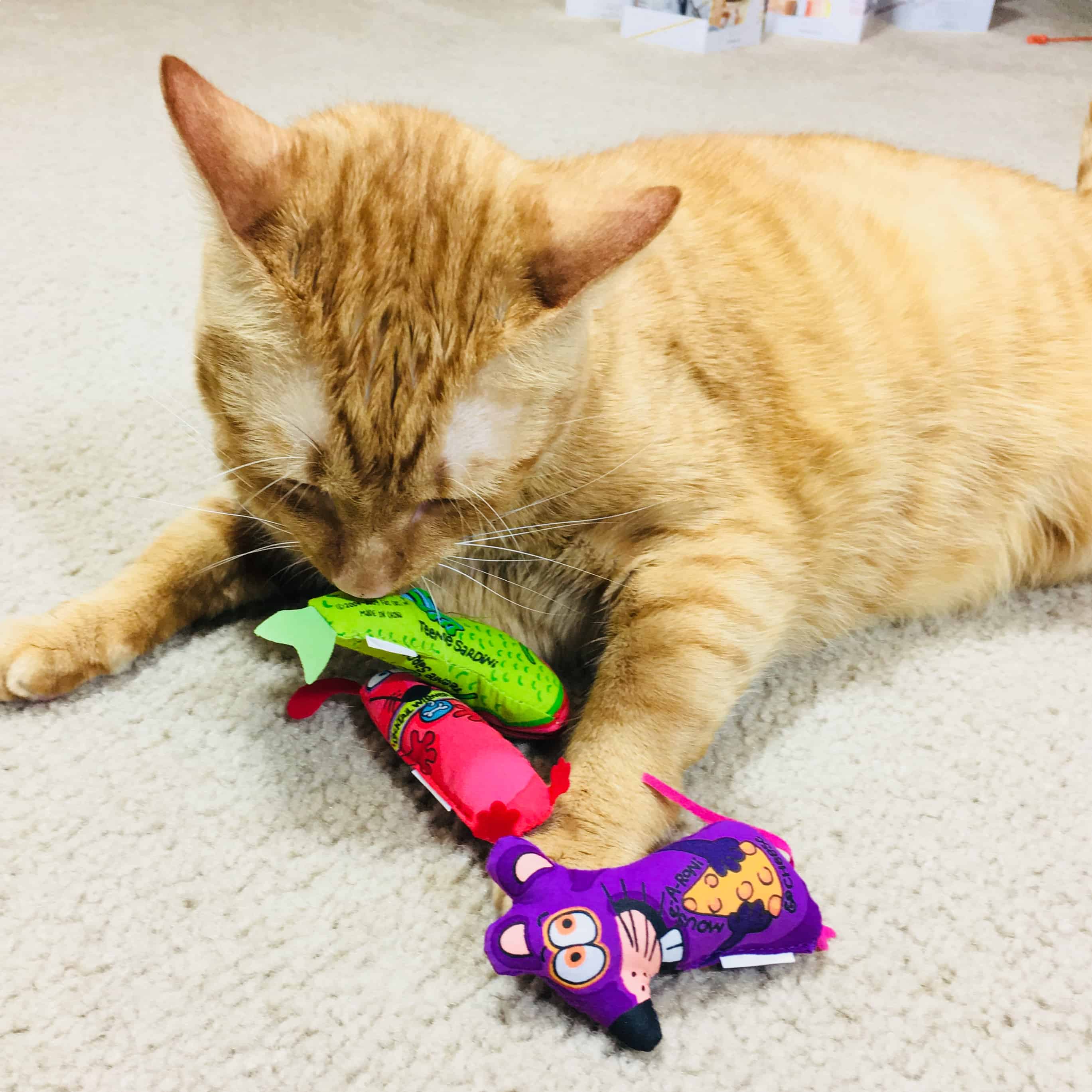 Smells good!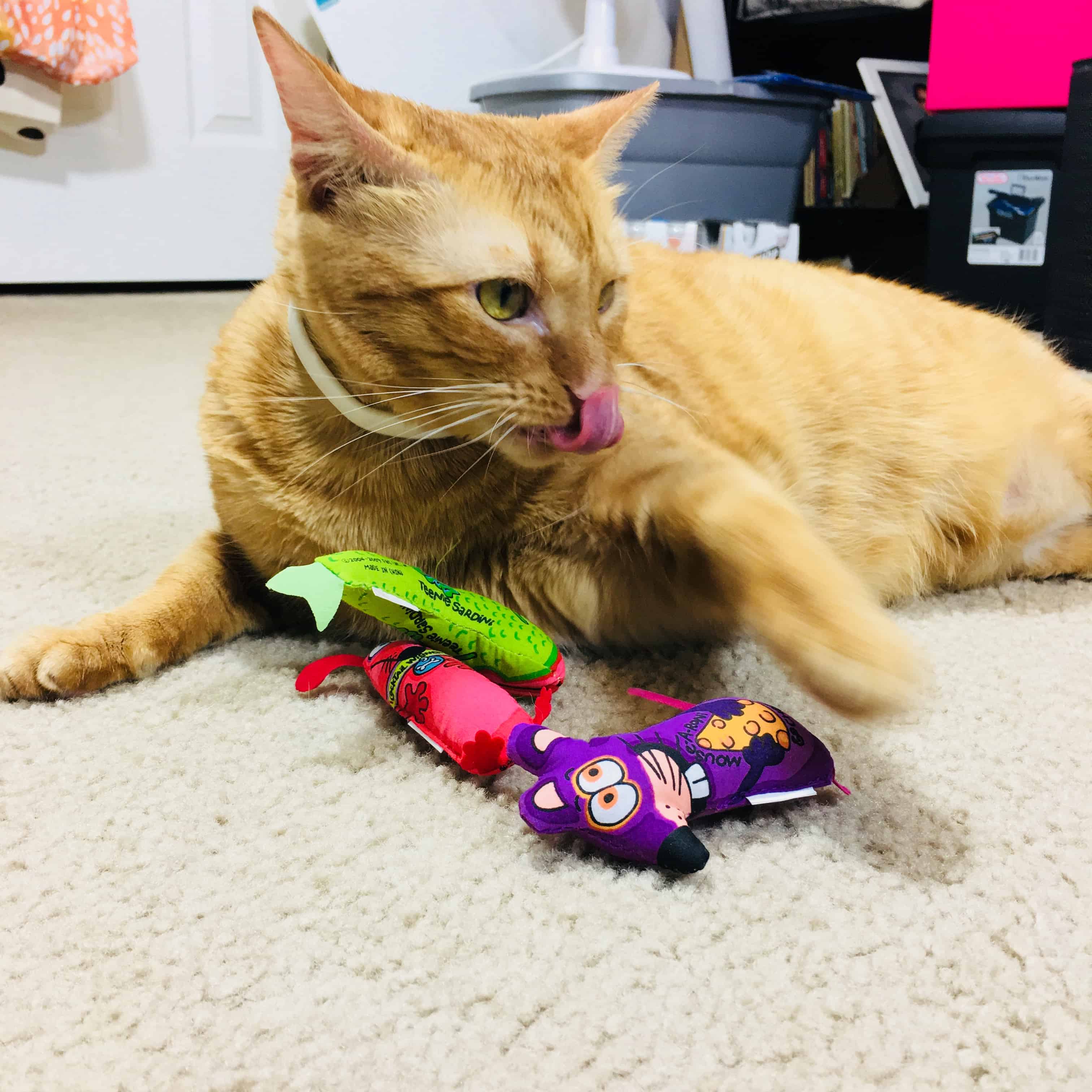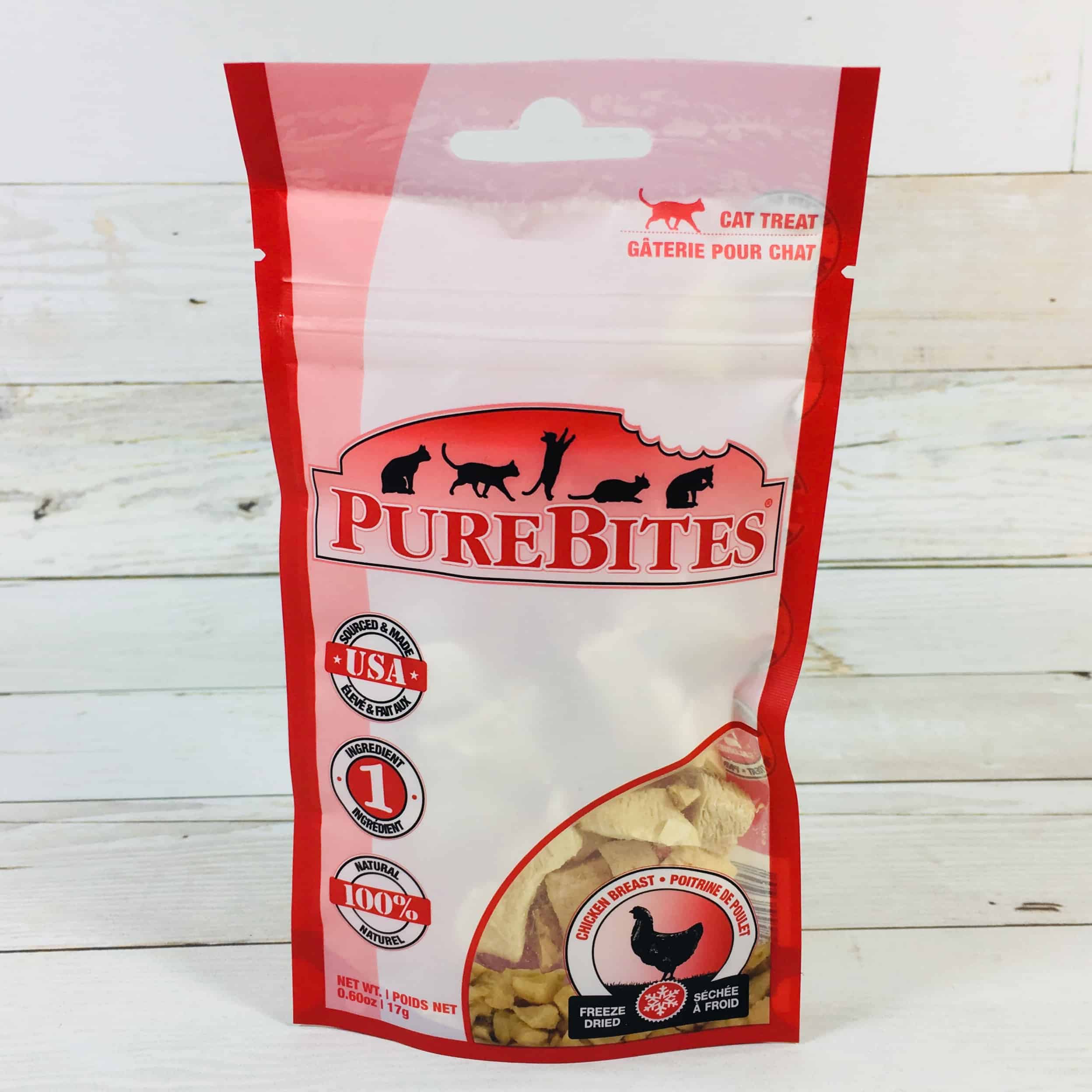 Pure Bites Cat Treats ($3.49) Only one ingredient in these treats – freeze dried chicken.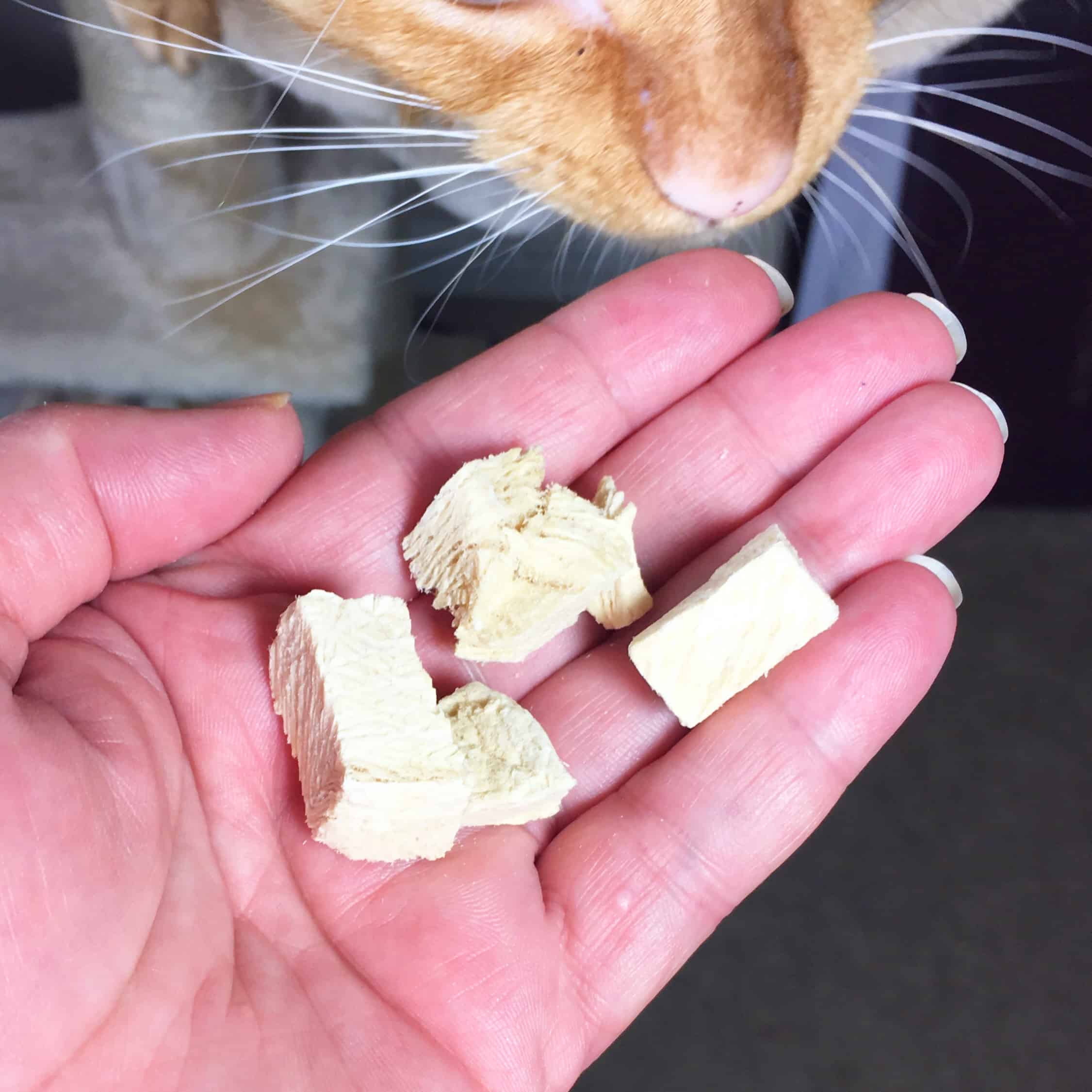 It's hard to get a good picture when your cat is going crazy trying to get to the treat!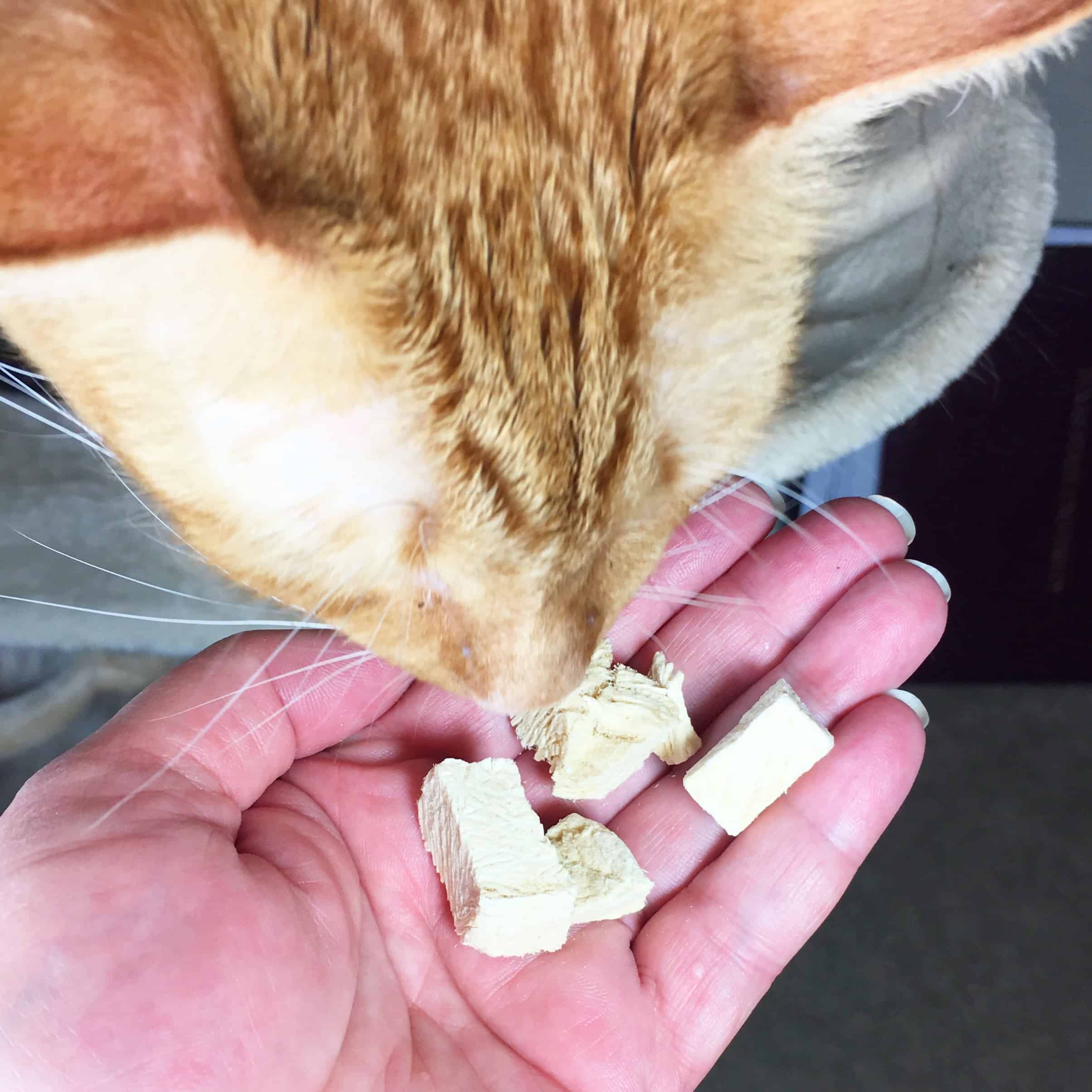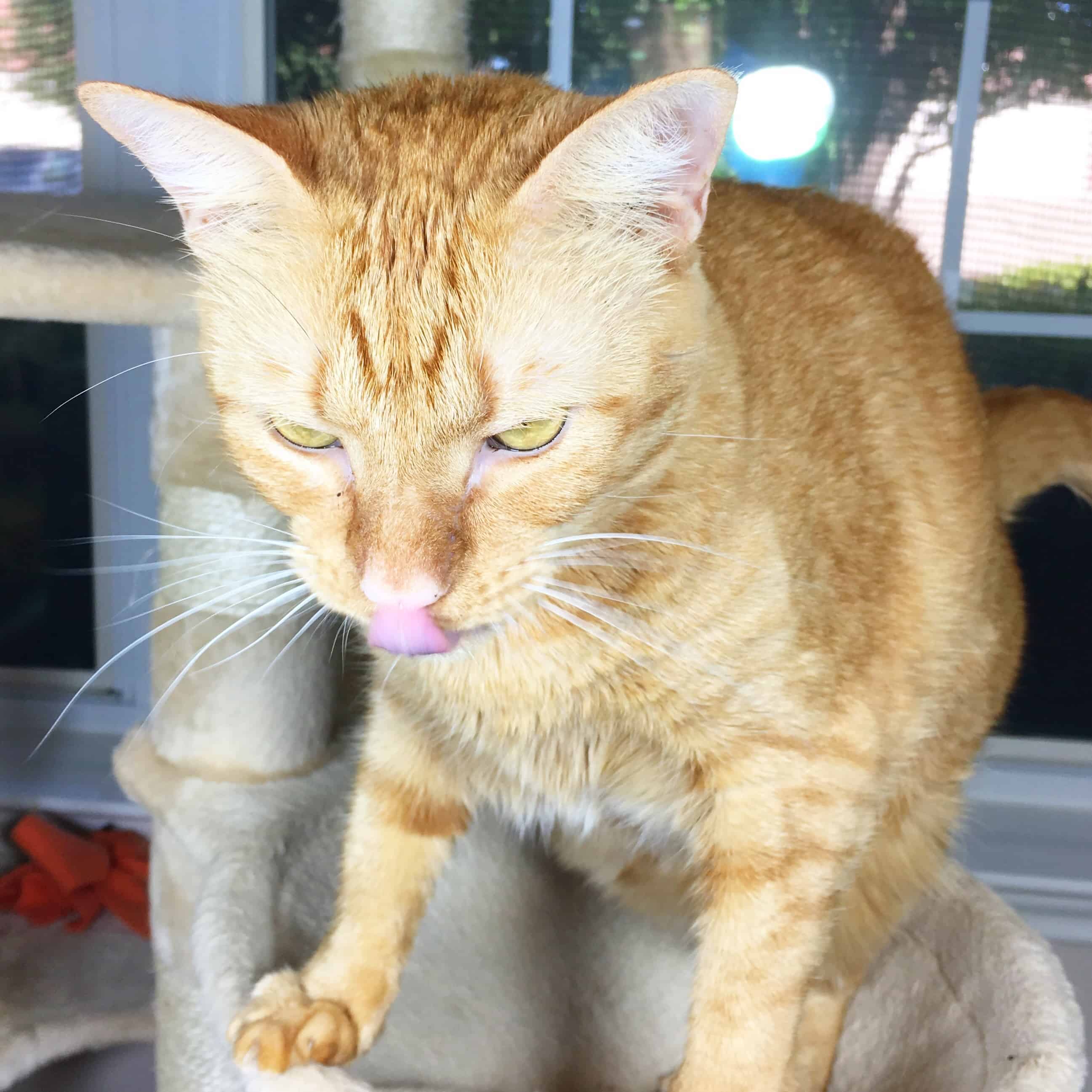 Sunny was pretty happy with the items she received in her Pet Treater Cat Pack! The first thing I do when I get this bag is give the sticker to my younger daughter, she loves those things! The dice were Sunny's favorite item this month, I've watched her playing with them around the house. She just bats at them wherever she finds them and it keeps her entertained.
Are you getting this month's Pet Treater Cat Pack?