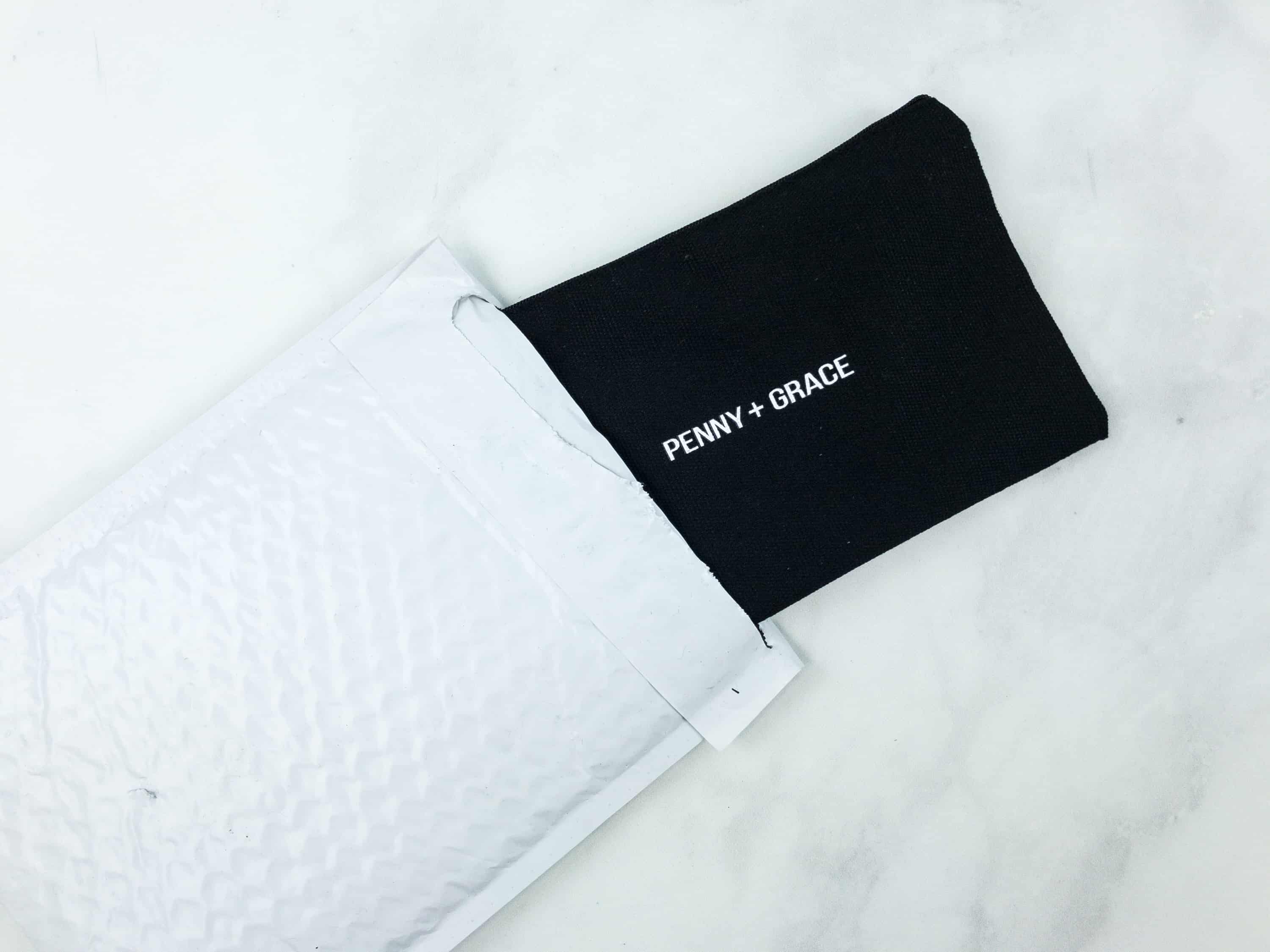 Penny + Grace delivers a trio of beautiful and delicate gold-dipped jewelry you can wear every day. You can mix and match these pieces, or layer them all you want. The subscription is $29.99 per month, with free shipping to both the US and Canada.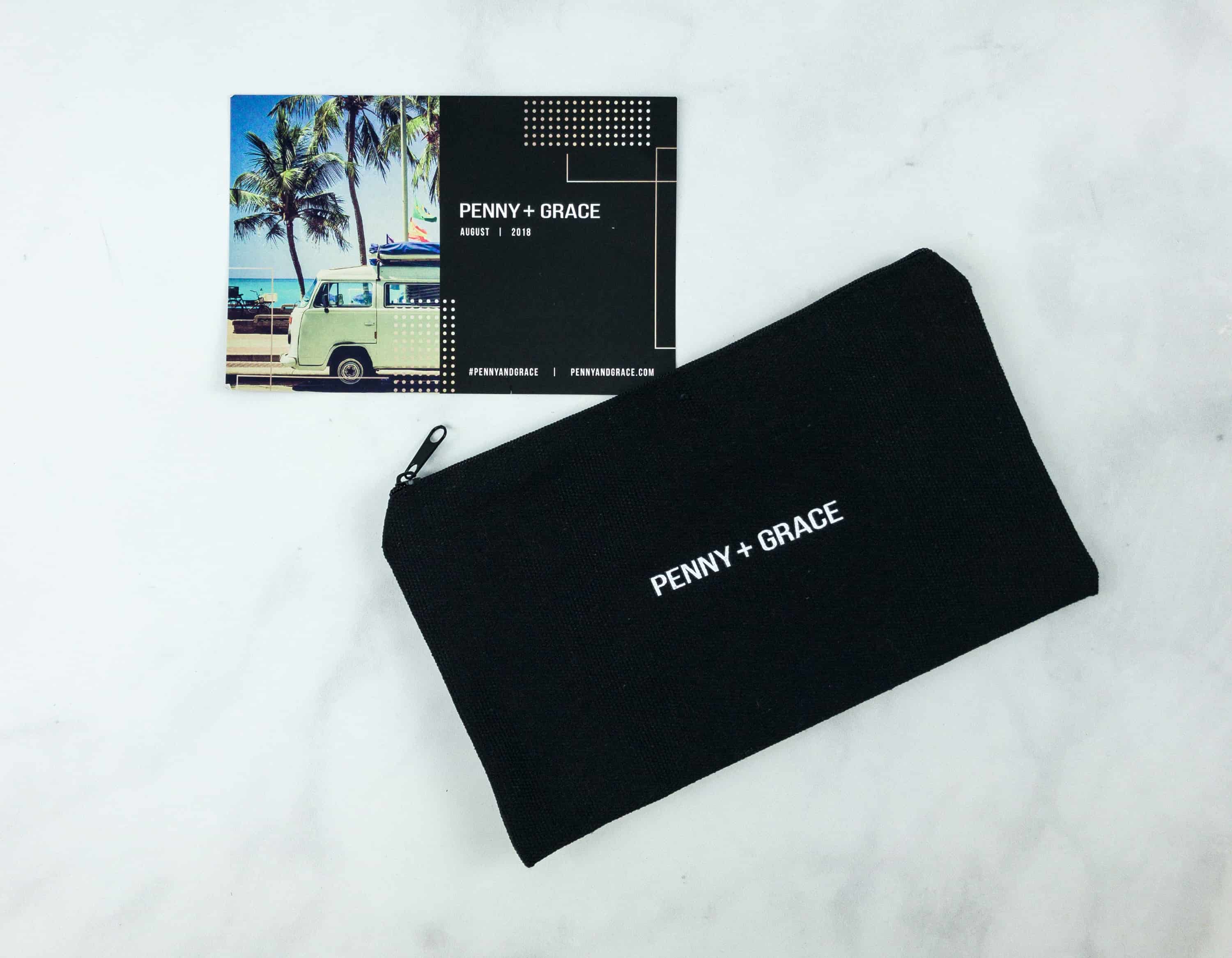 Subscriptions are available in dipped 18k Gold, Silver, and 18k Rose Gold options, which you can change any time throughout the life of your subscription. You can also select a surprise metal and opt for no earrings.
Everything in the August 2018 Penny + Grace box! Yes to separate smaller pouches! It makes accessories easier to store and also prevents them from having scratches.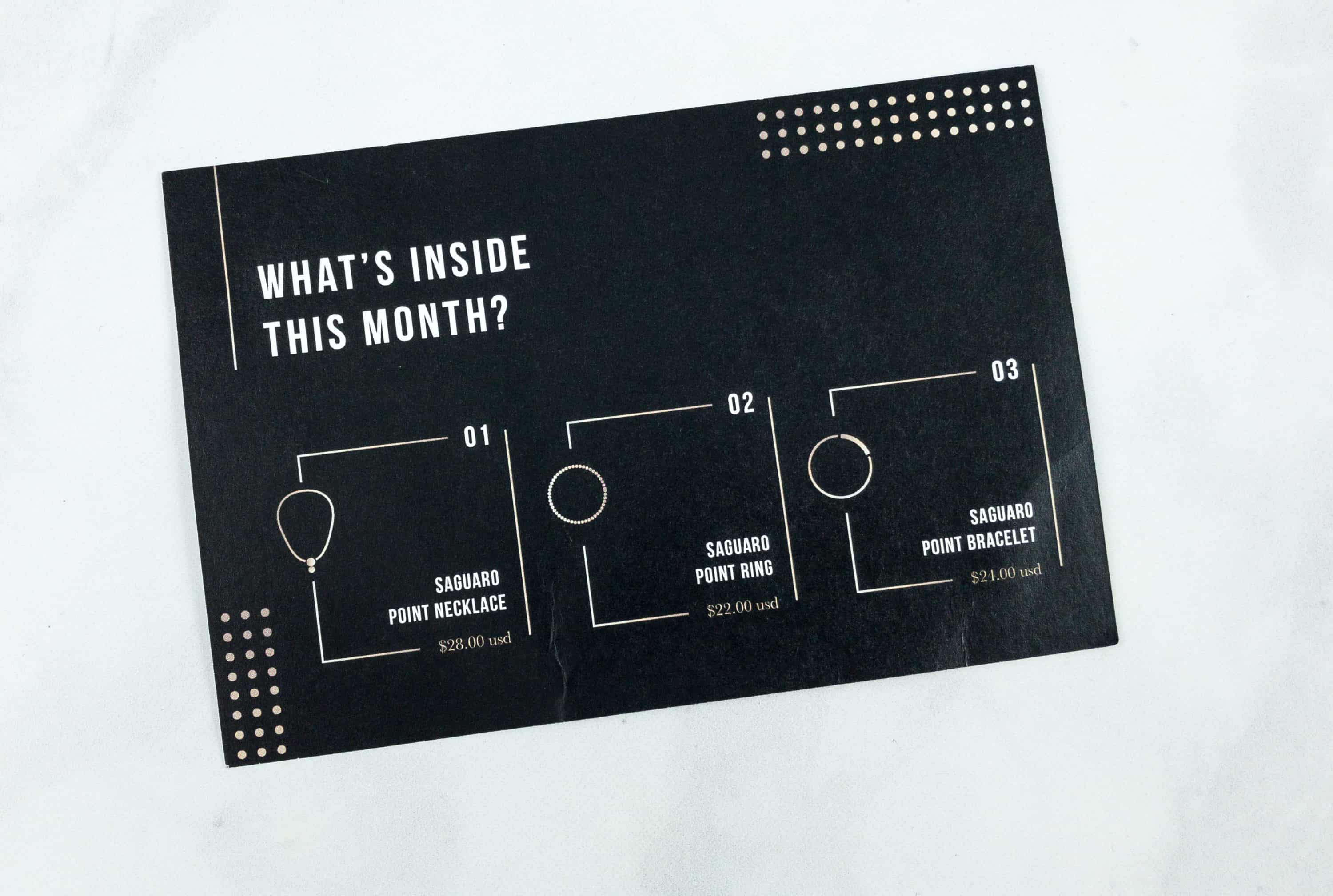 The information card provides a general representation of the TYPE of each of the accessories, plus their retail value. It's a little odd they can't just put a picture of the item on it.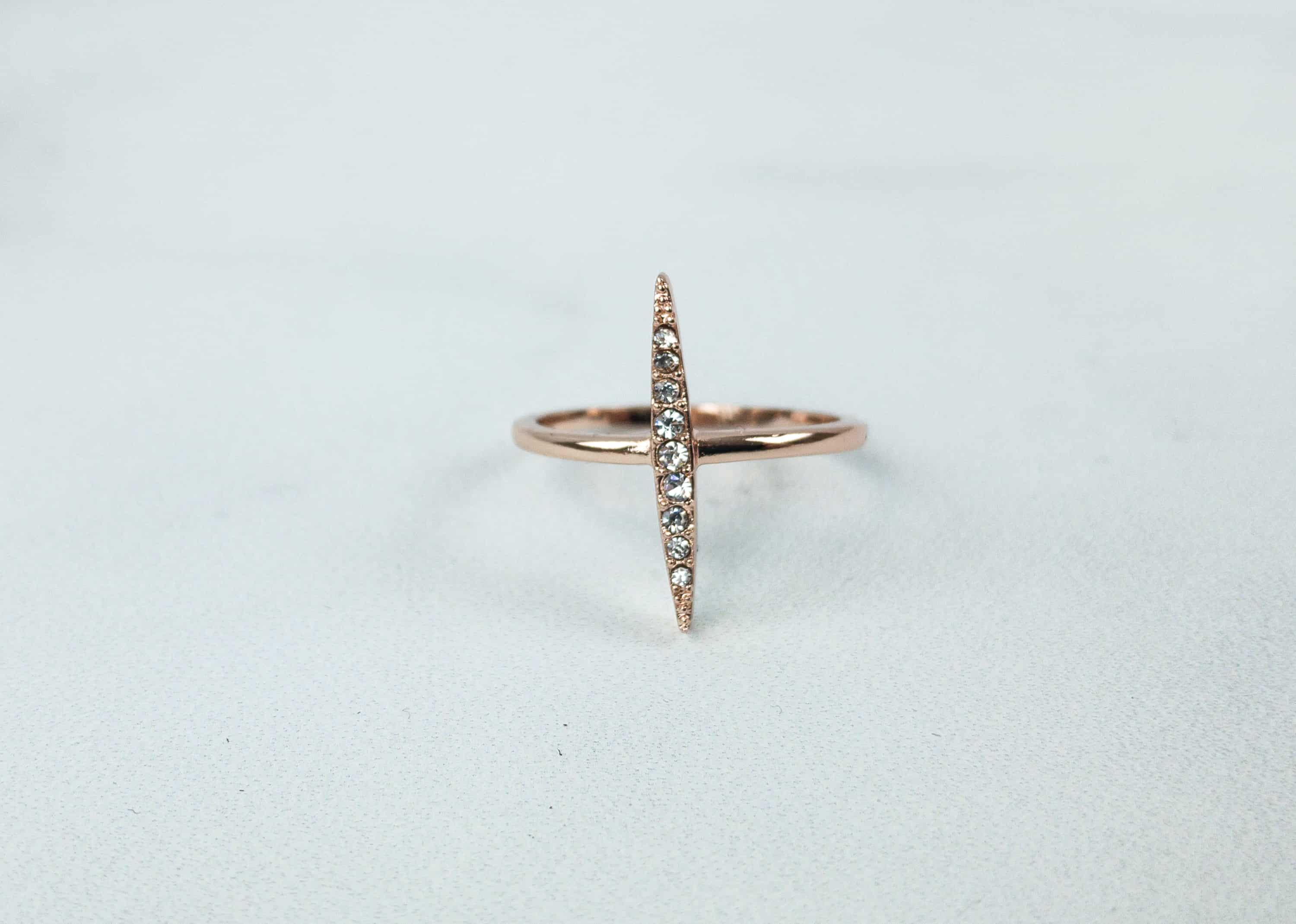 Saguaro Point Ring ($22) It's a dainty ring in rose gold where the centerpiece is a thinly stretched oval base that points forward and has sparkling jewels.
Saguaro Point Bracelet ($24) The next piece is dainty rose gold bracelet which has a charm with a similar design to the ring. It's adjustable so you can tighten it up or loosen it as you see fit.
Just like the centerpiece in the ring, there's a thin band filled with jewels. It's nice and sparkly without being overly flashy.
Saguaro Point Necklace ($28) To complete this month's set is a matching point necklace. It's also in rose gold, with a thin oblong charm filled with small jewels.
The necklace charm looks gorgeous in its simplicity. It's quite versatile too, making it great for everyday wear.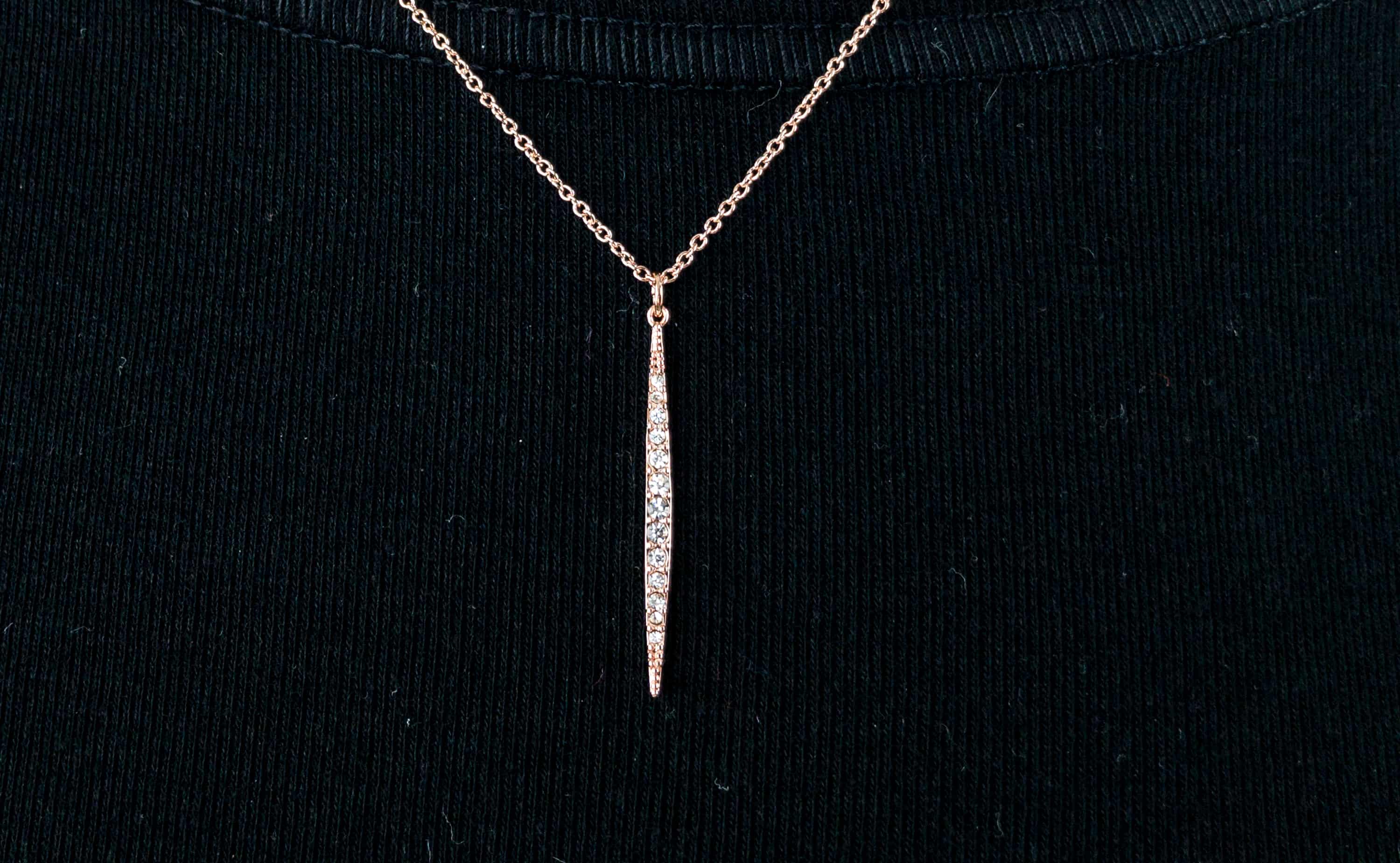 Whether you are wearing a closed neck top or not, I think this jewelry can still be a great piece to wear.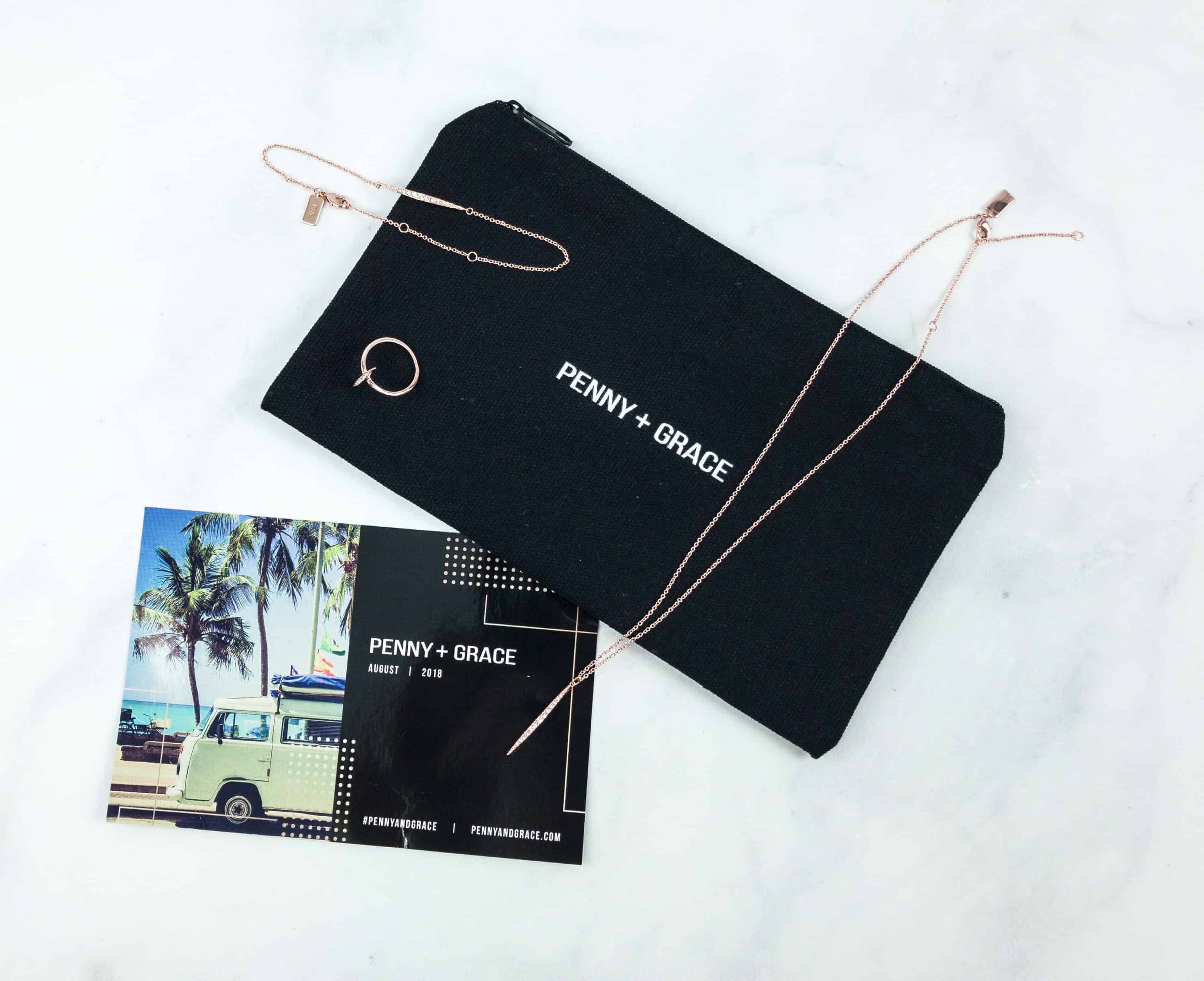 I love how pretty and feminine this month's collection is!
Penny + Grace has raised the bar once again with this rose gold jewelry trio! I love the minimalist design, it's not too plain nor too flashy. Just the right amount of sparkle to make your overall look more attractive. Another thing I love about them is that I can wear them as a set, or one by one and they'll still look just as pretty.
What do you think of Penny + Grace this month?
Visit Penny + Grace to subscribe or find out more! Sign up by the 10th for the current month's box.