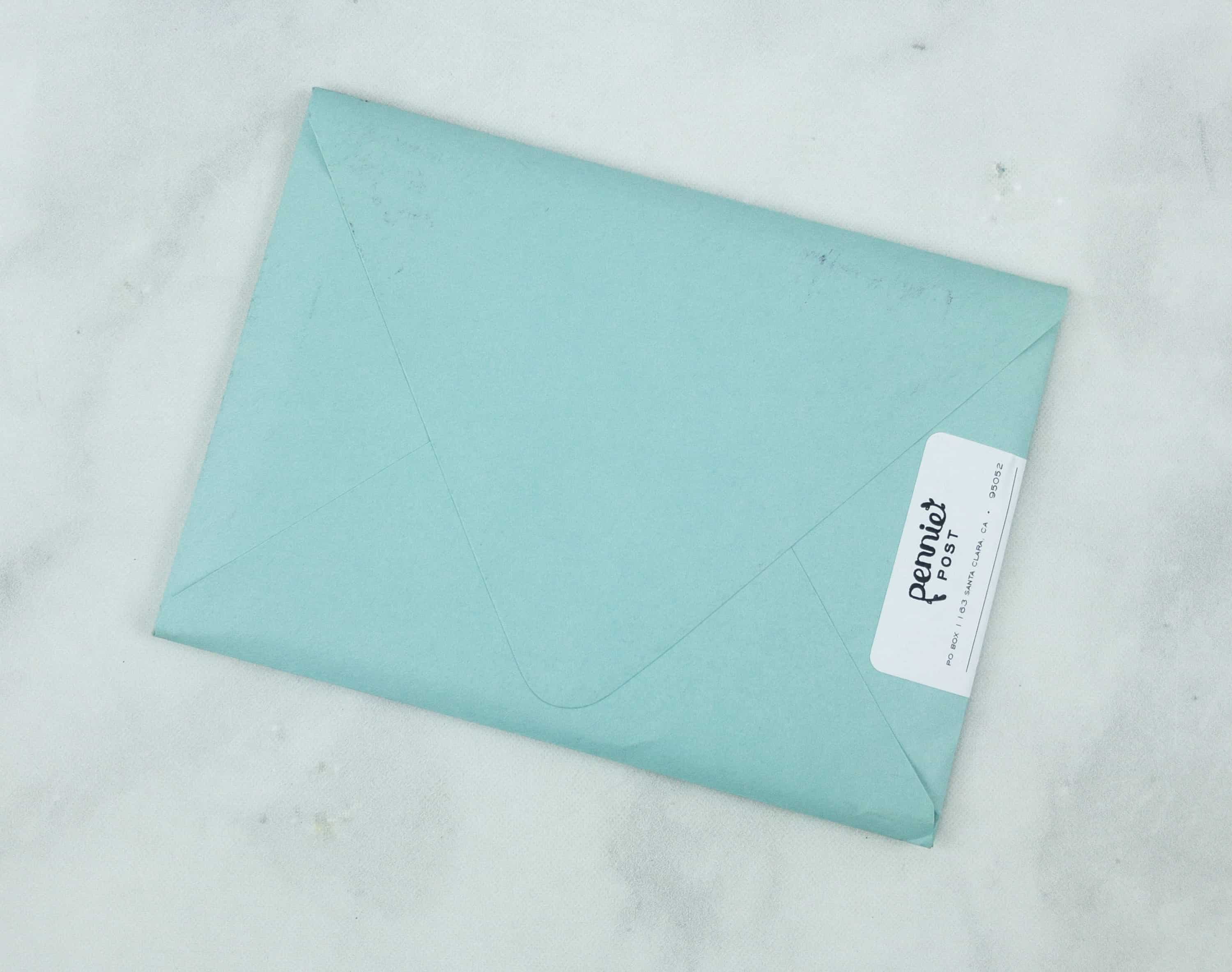 Pennie Post is a monthly stationery subscription service. Subscribers will receive three new stationery items each month, so all that's left is your thoughtful message. Items are designed exclusively for the subscription.
All the cards are secured inside a plastic sleeve so they arrive unblemished.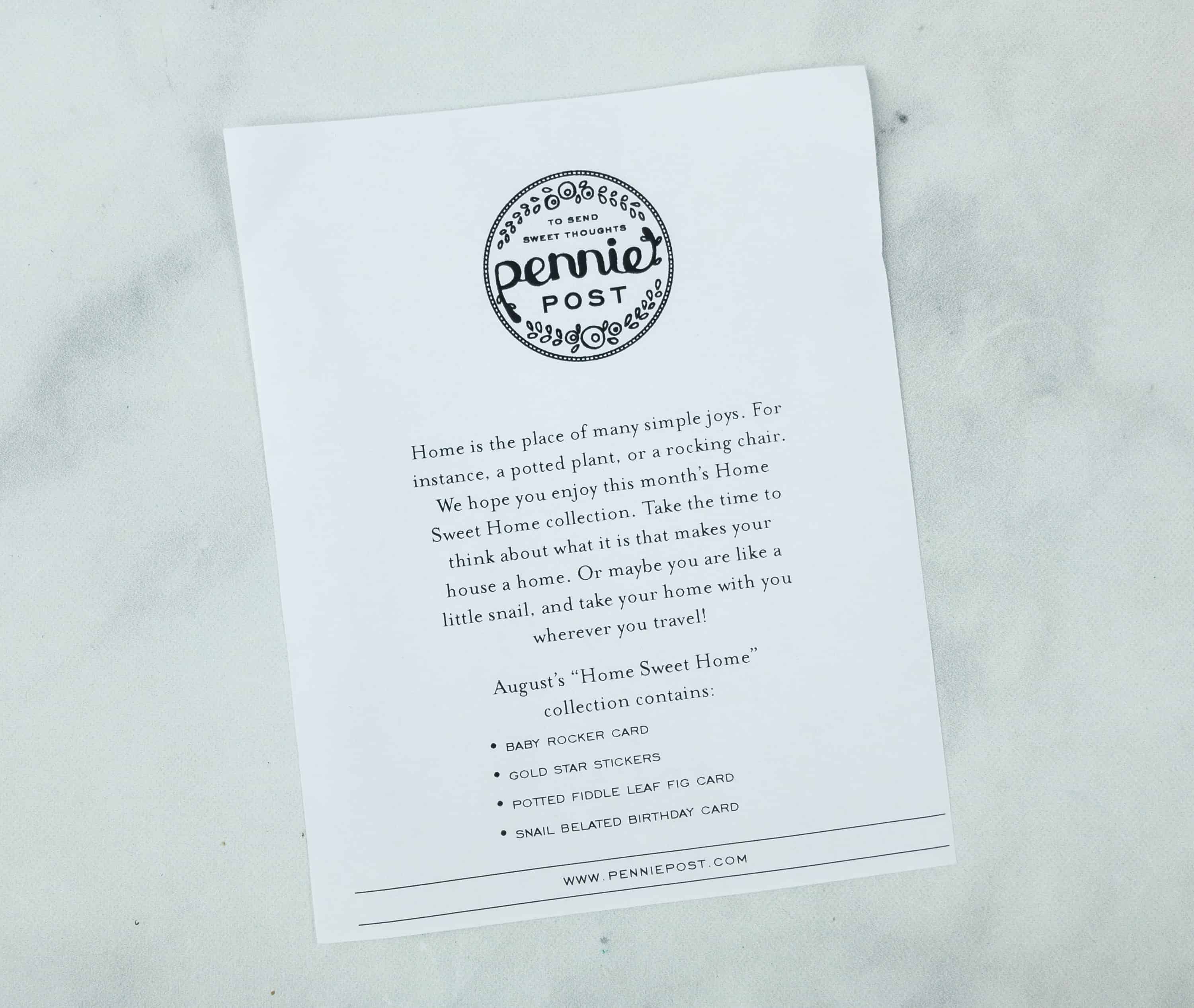 There's a welcome note from Pennie Post. All the items included in the box are listed here.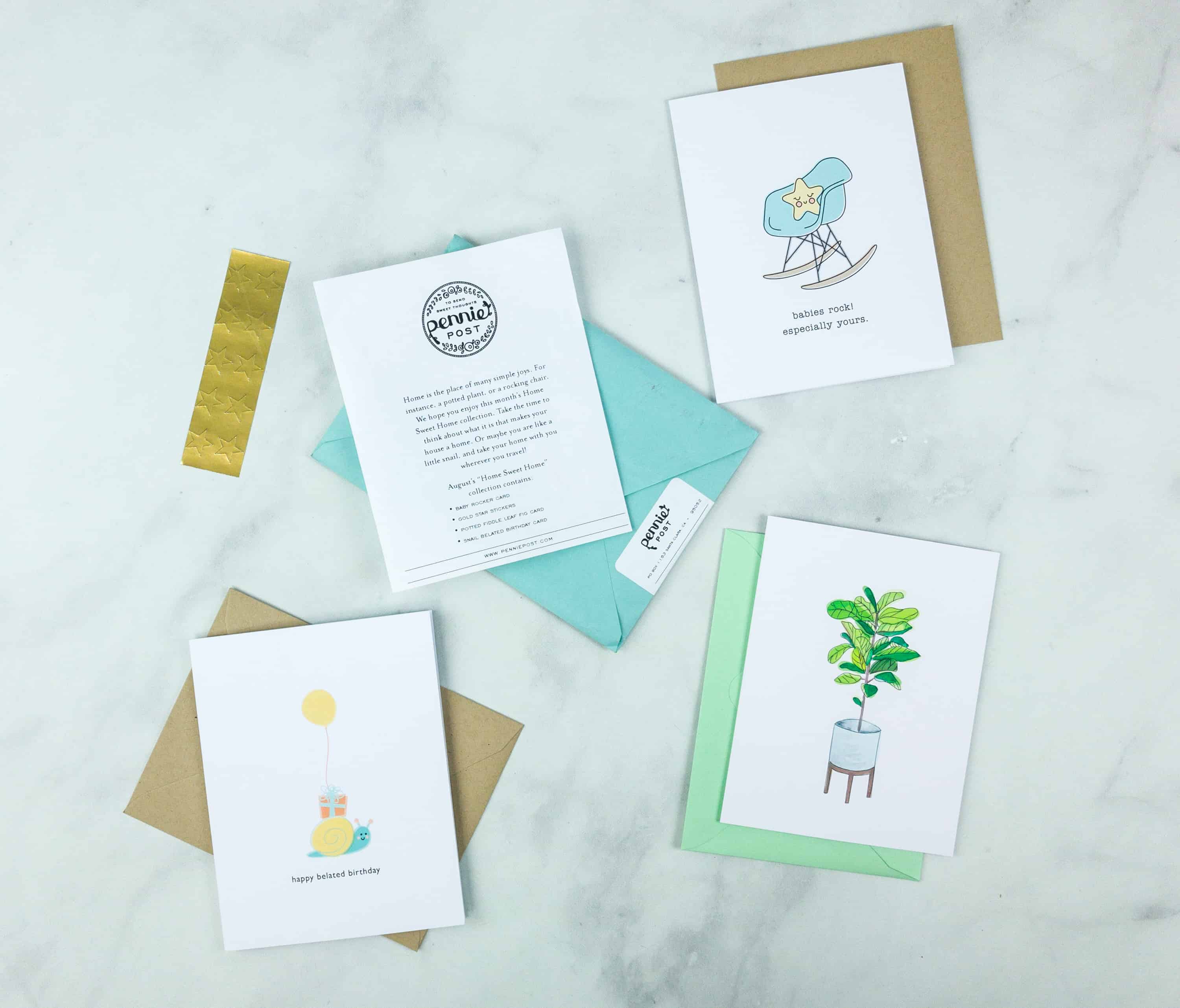 The August theme is Home Sweet Home!
Gold Star Stickers. I love these gold star stickers because they can make any card brighter! The gold foil is solid and you can see the outline of the stars on it too. Just peel them off and place wherever you want.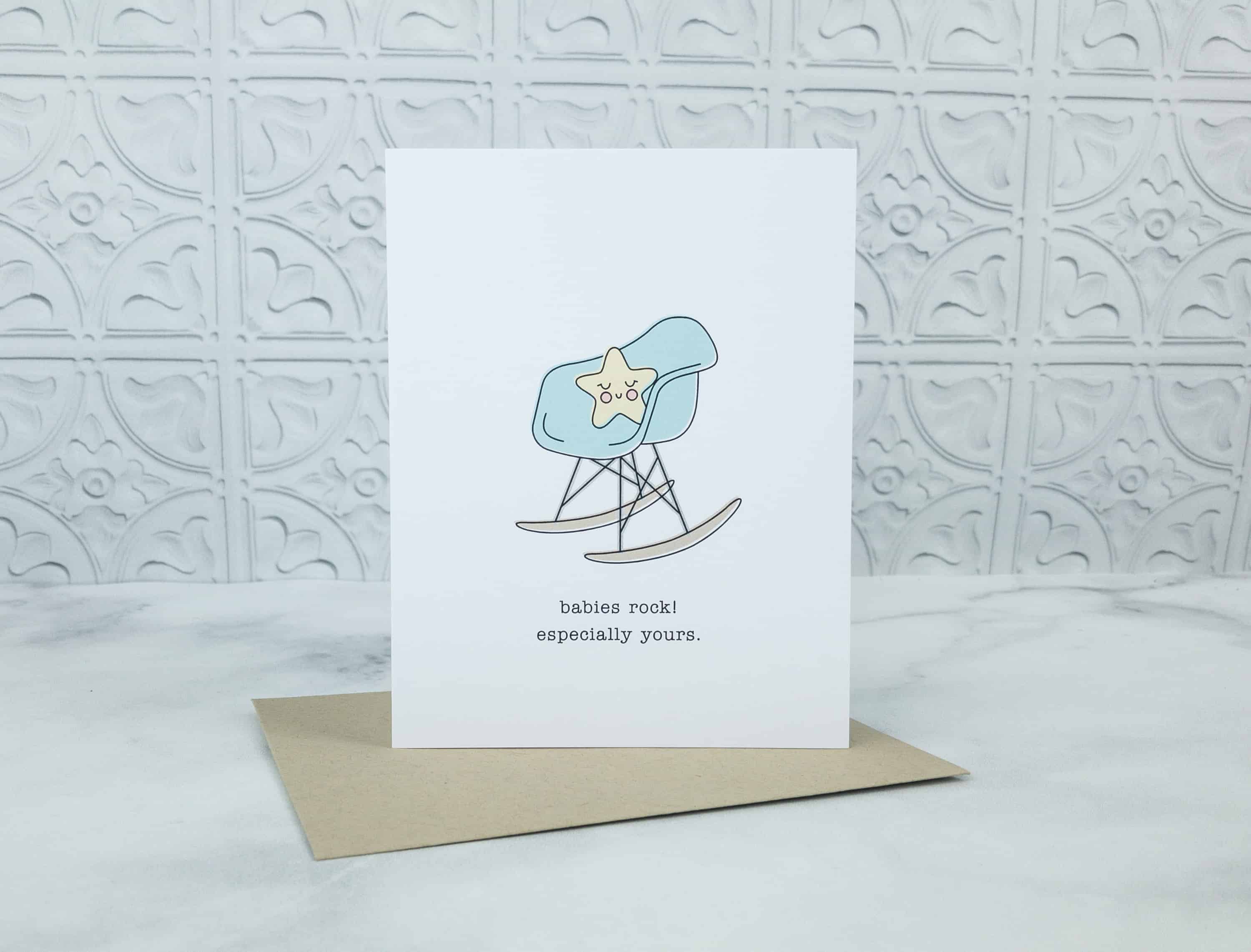 Baby Rocker Card. What better way to welcome someone's bundle of joy than this card? The rocker with a cute baby star on it says everything to the new parent. So cute! I rarely see new baby cards in these subscriptions, so I'm happy to see this one.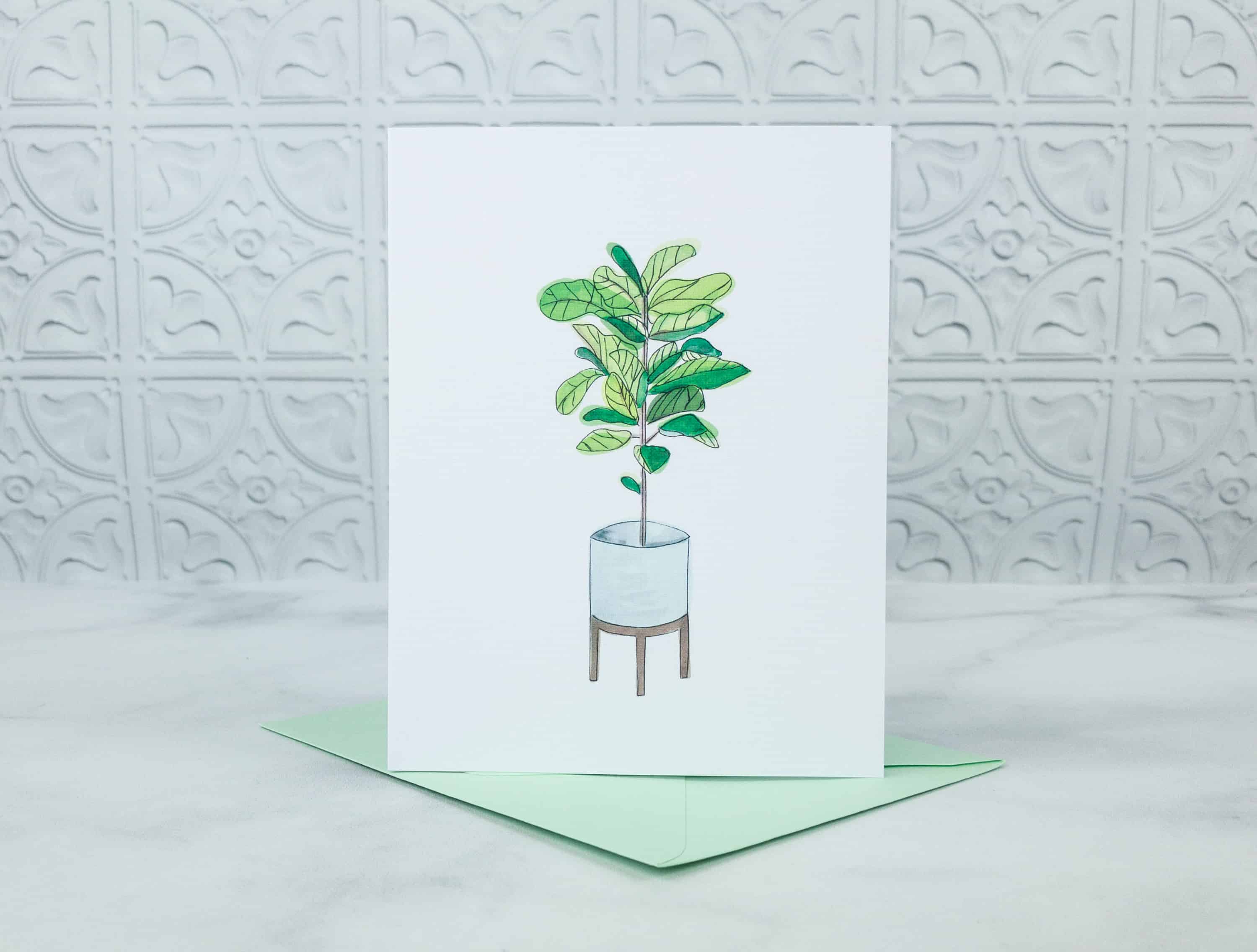 Potted Fiddle Leaf Fig Card. The plant design on the cover looks great and I think this will be a nice card to give someone who is moving to a new home.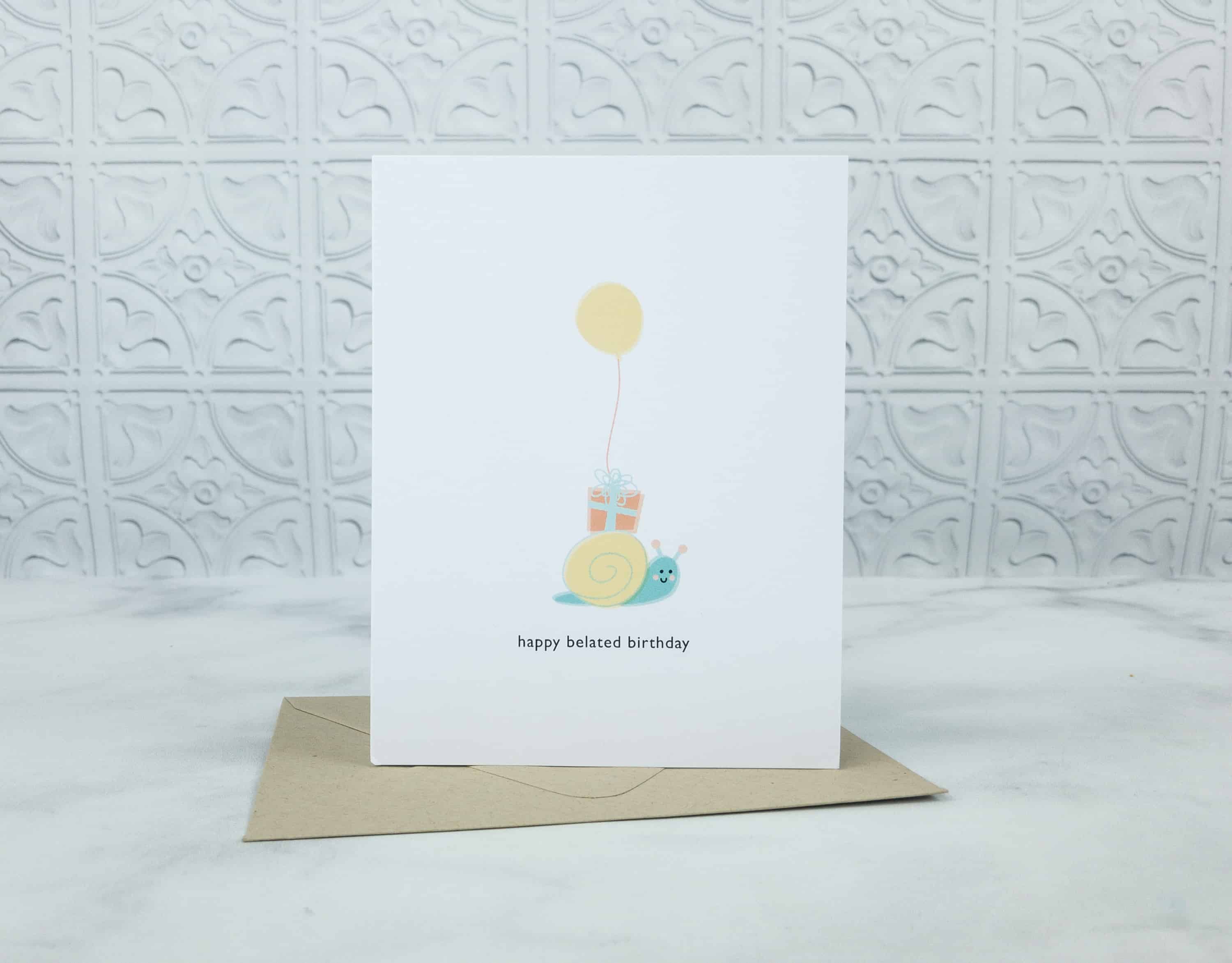 Snail Belated Birthday Card. I like the humor of this belated birthday card, which features a cute snail carrying a gift and a balloon on its back. This is totally me!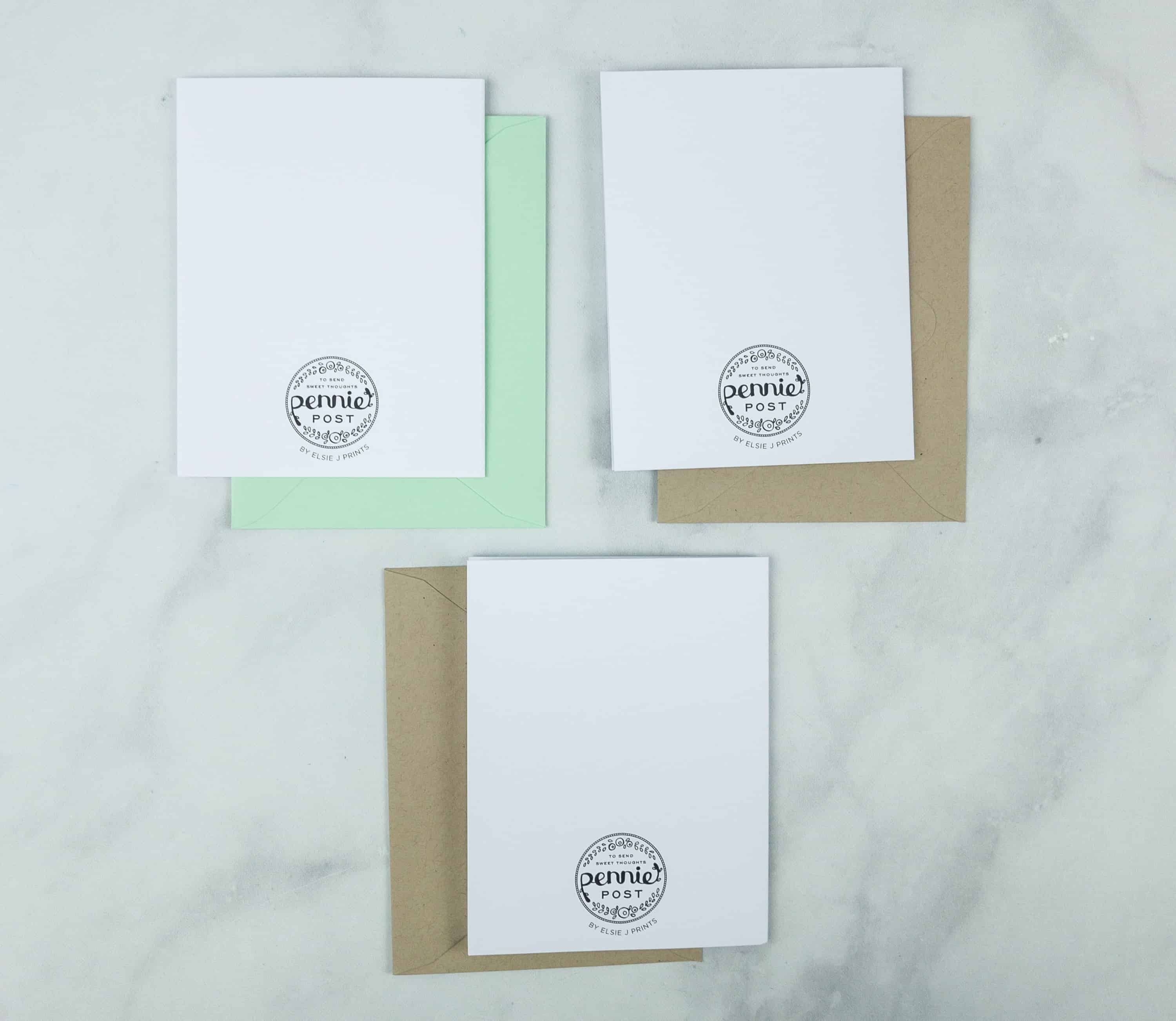 Each card features a Pennie Post logo at the back. They also come with colored envelopes.
Pennie Post never fails to send us fun and unique greeting cards. I like the variety of the cards this month, which included a birthday card, a congratulatory card for new parents, and a non-occasion card featuring a cute potted plant. I am a fan of sending cards out and this box helps me keep up the tradition! It definitely was a home-centric month!
What do you think of this stationery subscription?