Oreo lovers, the OREO Cookie Club is here! Inside every box are two deliciously different OREO experiences (a new flavor, or a familiar favorite) with fun OREO swag and a delicious recipe. It's $59.97 per quarter and ships monthly for free. Every box comes with two OREO flavors, a one-of-a-kind OREO inspired gift and a recipe card.
It has a detailed Oreo design with different shades of blue that has a keyhole illustration on it like you were opening a treasure chest.
It's OREO time!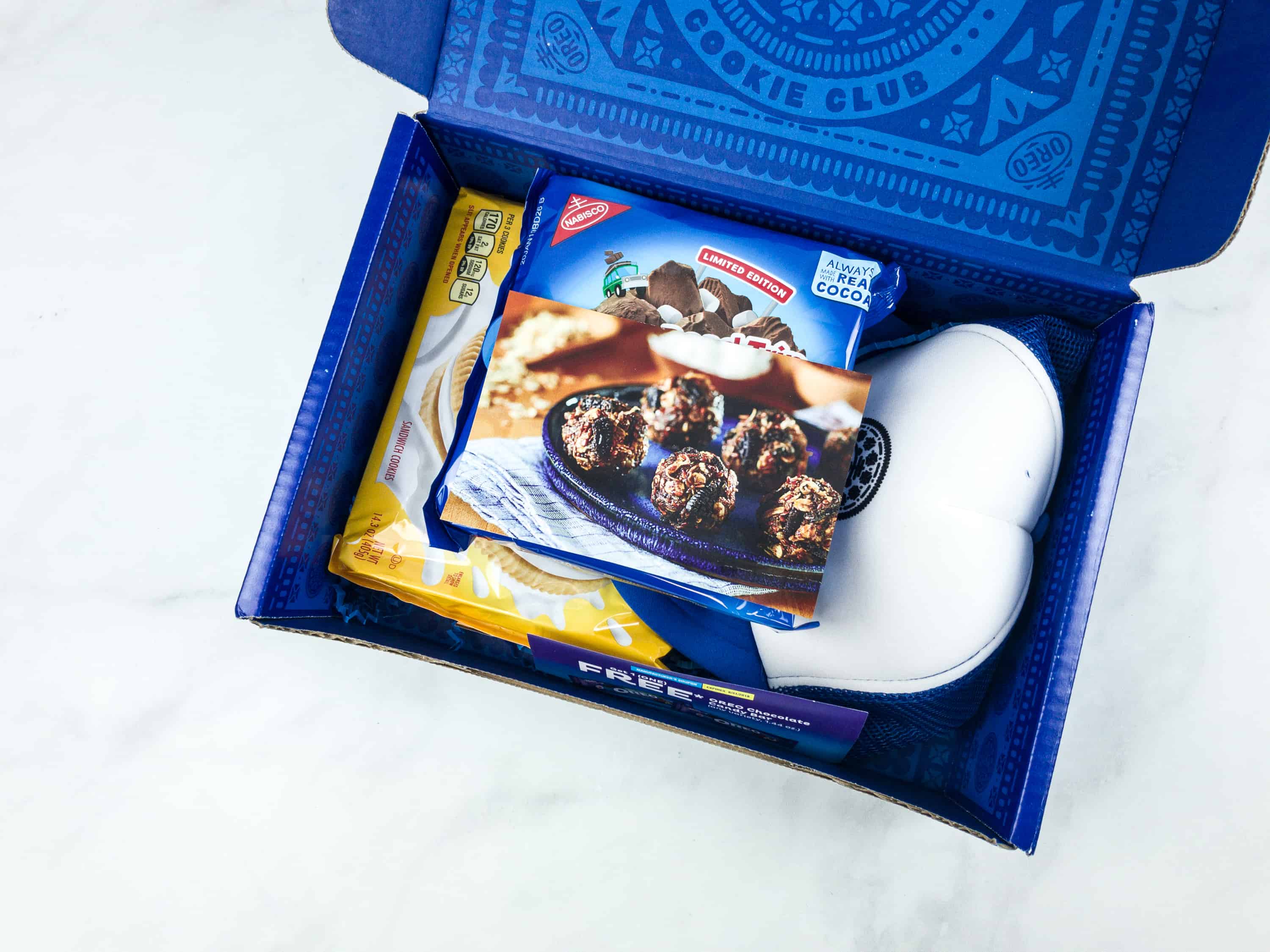 Upon opening the box we can already see all the goodies and the yummy-looking info card on top.
There is a sweet note from the Oreo Cookie Club on the bottom of the box.
Everything inside the August 2018 box!
The card features a high-quality photo of this month's featured OREO recipe.
The recipe is OREO Rocky Road Boulders. Aside from OREO cookies, you will need old-fashioned or quick-cooking oats, flaked coconuts, flax seeds, creamy peanut butter, and agave syrup.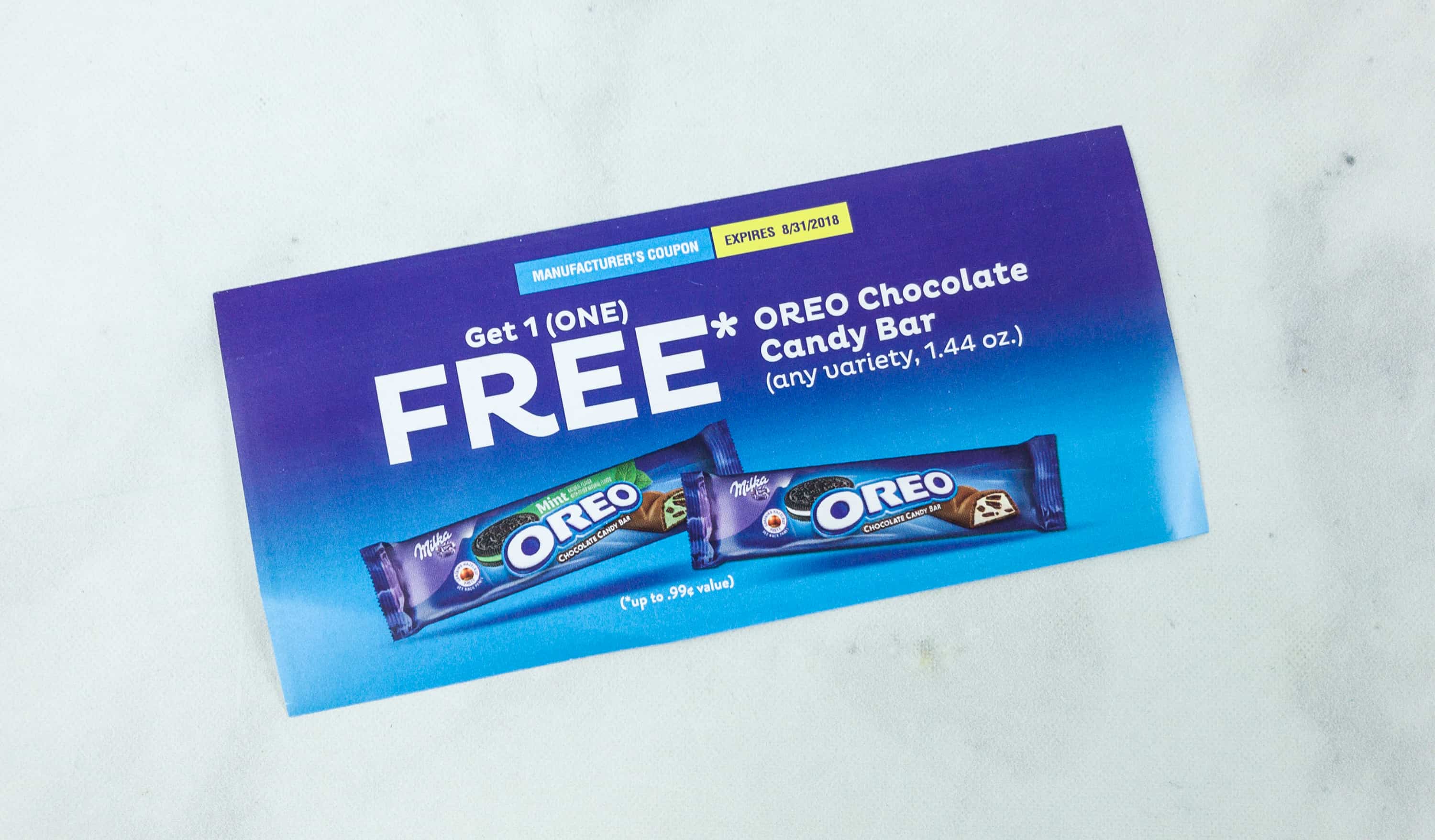 Also included in this box is a coupon for one free regular-sized OREO chocolate candy bar.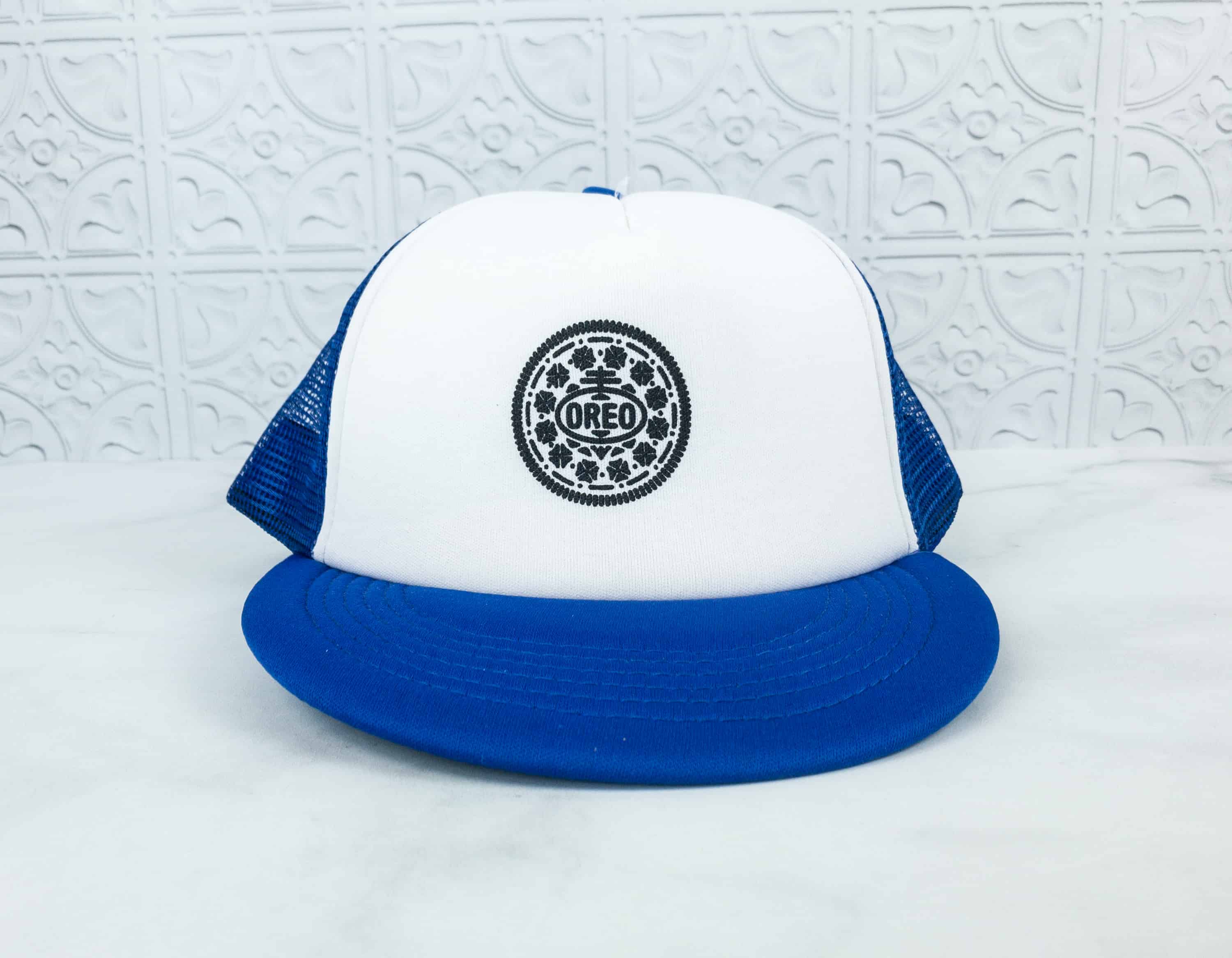 Oreo Mesh Cap. The vintage style 1980's trucker hat has a white front with royal blue mesh and brim that can fit adults and kids alike.
It's a 5-panel snapback hat with 100% polyester front and nylon mesh back with seamless foam front panel with lining.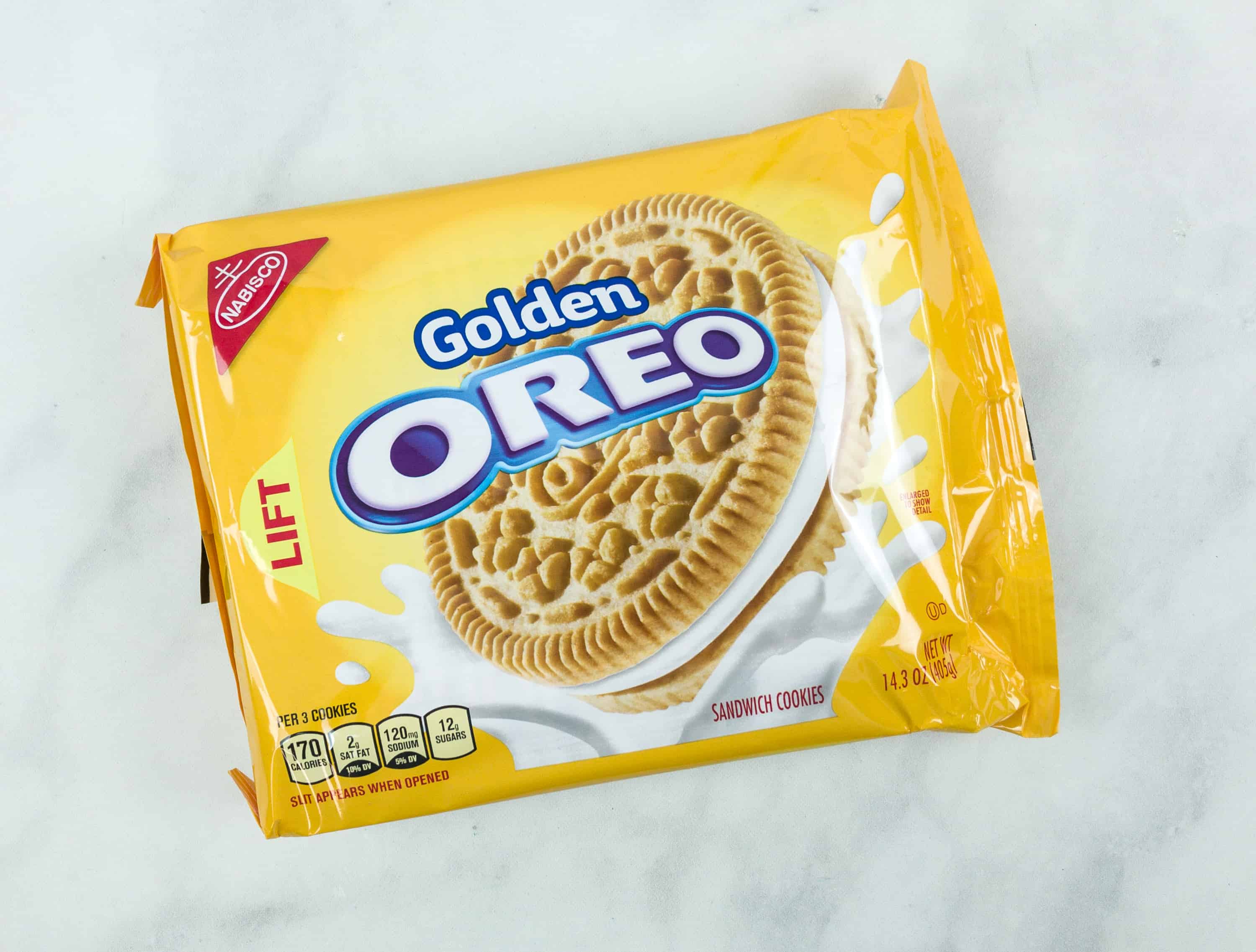 Golden Oreo Sandwich Cookies ($2.99) Golden Oreo Sandwiches are made up of two golden wafer disk cookies with a sweet cream filling.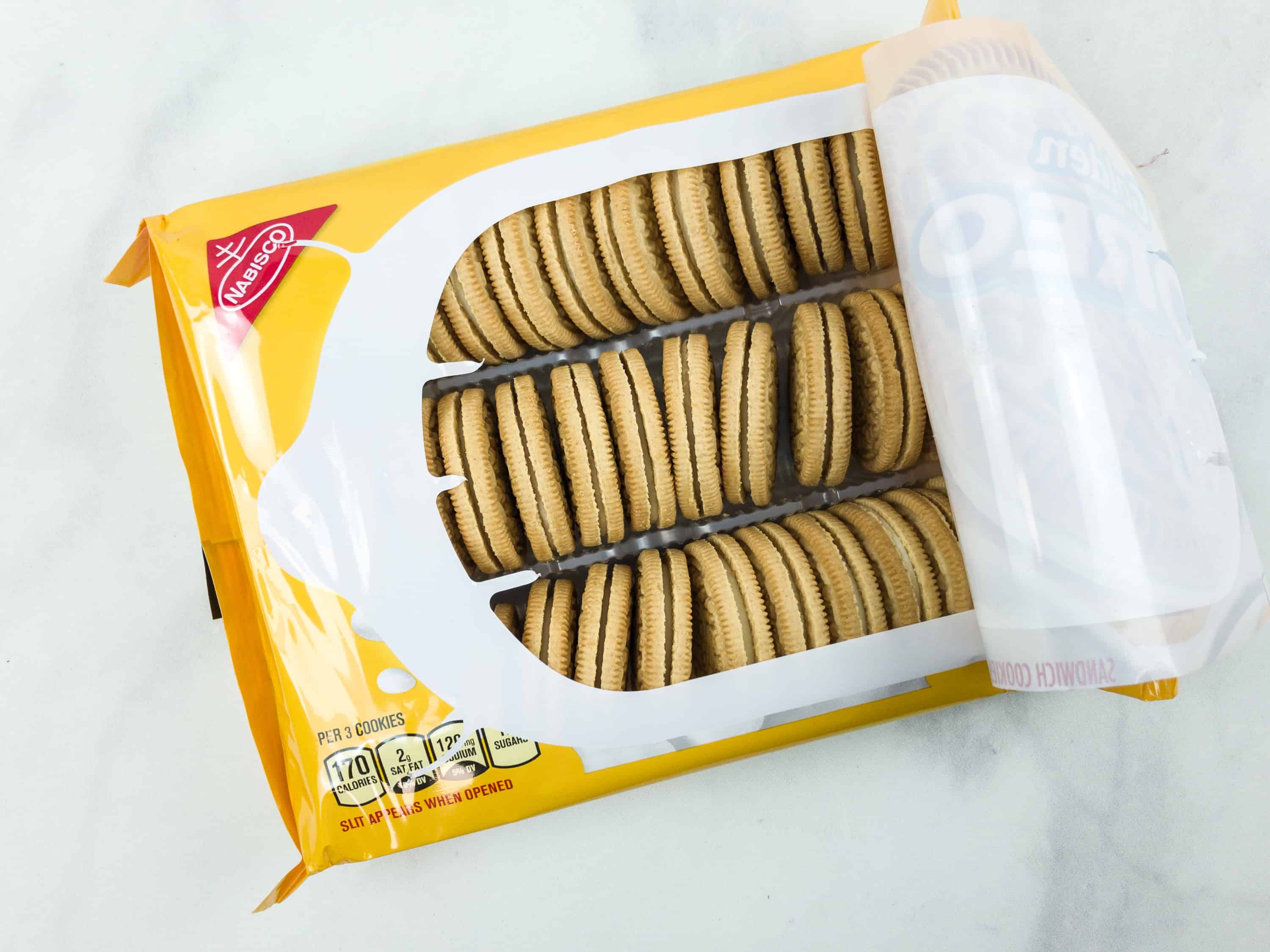 The package is a resealable one, so you can maintain its freshness if you didn't finish it all up in one sitting.
This flavor is made for people who are not fans of chocolate and yet want to enjoy the experience of dipping these golden goodies in their milk. It is a good balance of creamy vanilla and crunchy cookies. Nothing special about this flavor, it's available all the time.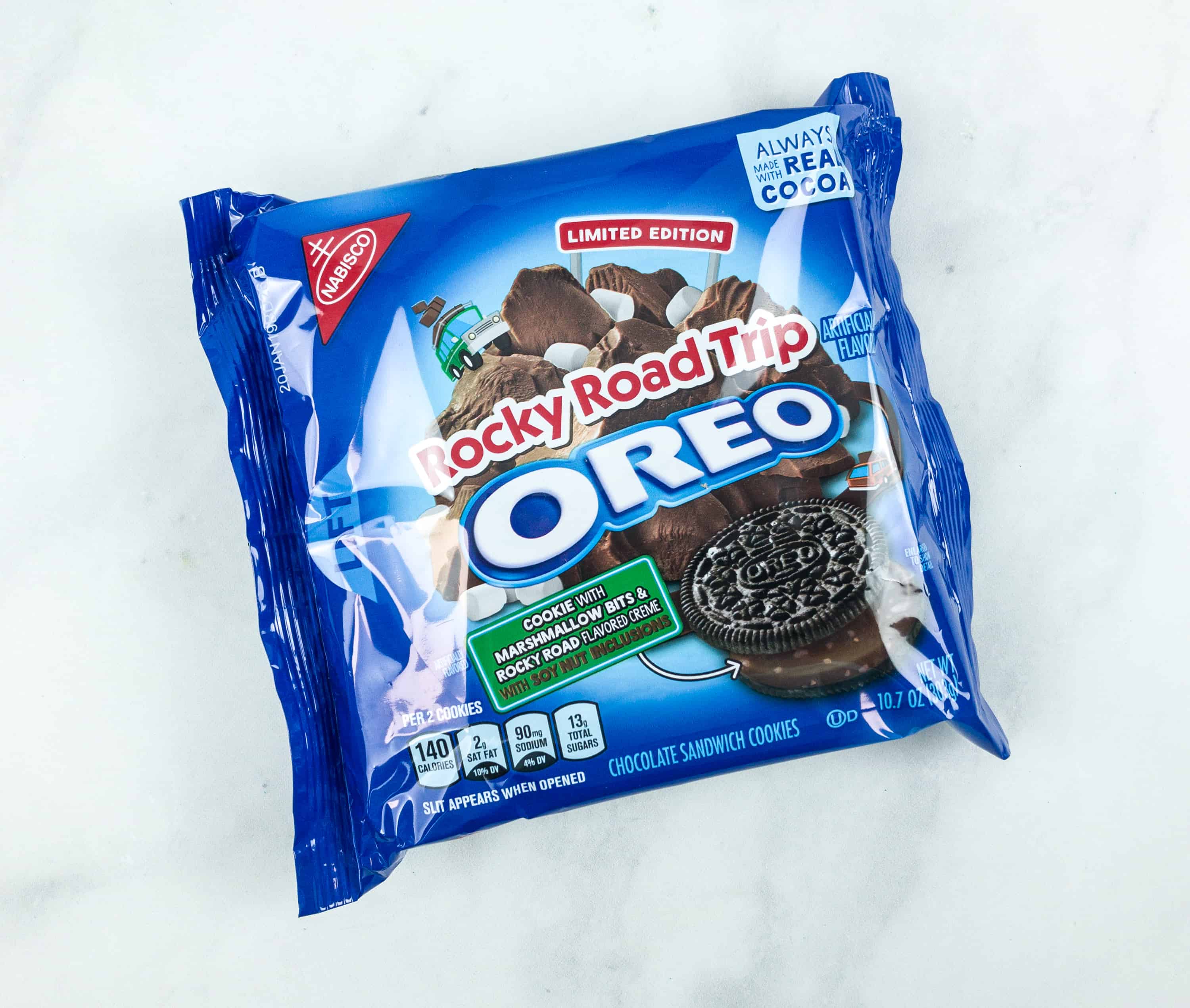 Limited Edition Rocky Road Trip Oreo Chocolate Sandwich Cookies ($2.99) It is our new limited edition addiction which is made with Oreo chocolate cookies, marshmallow bits, rocky road flavored crea, and soy nut inclusions.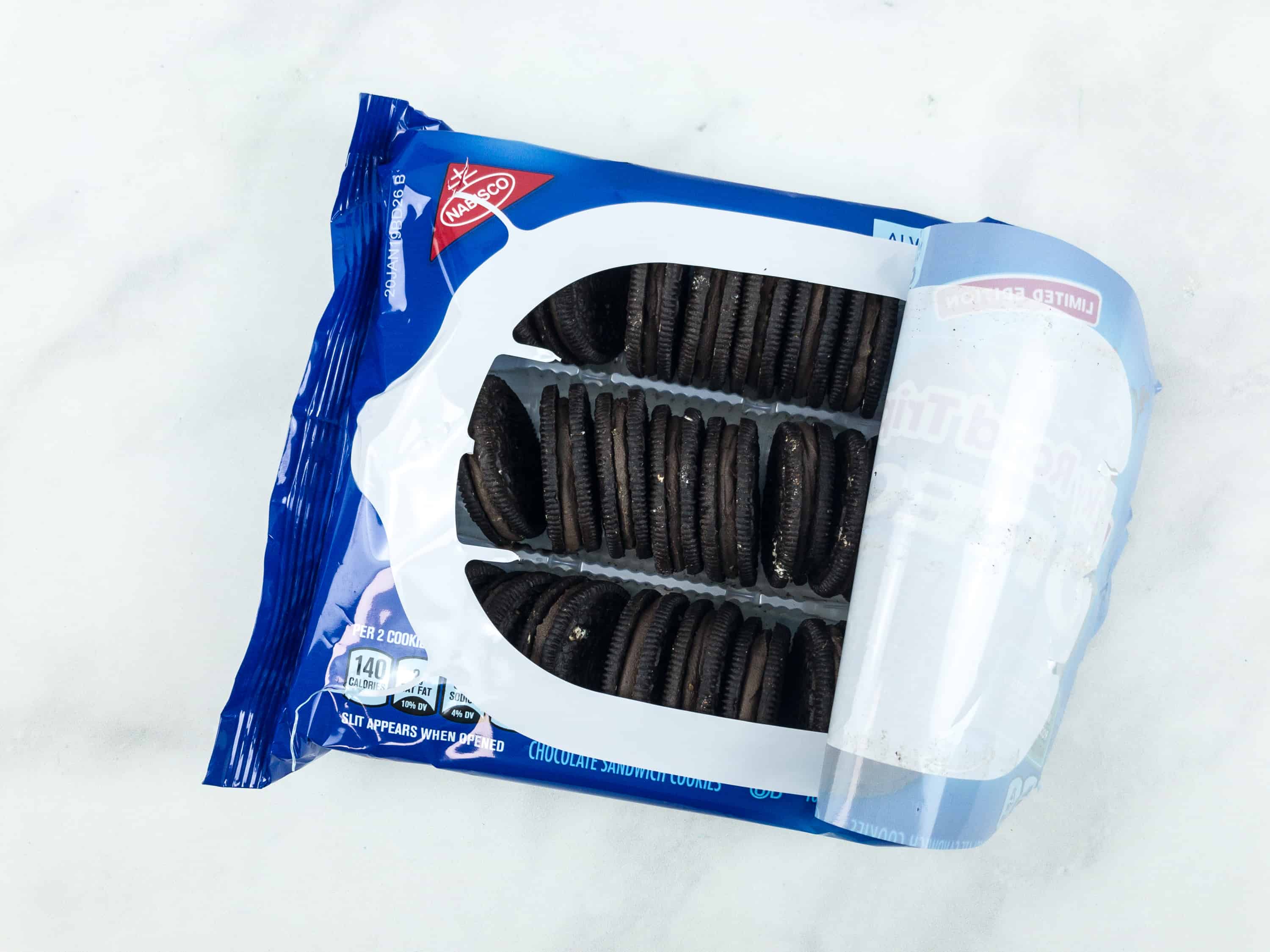 The tasty Oreos are in the practical resealable packaging. The chocolate is made with real cocoa.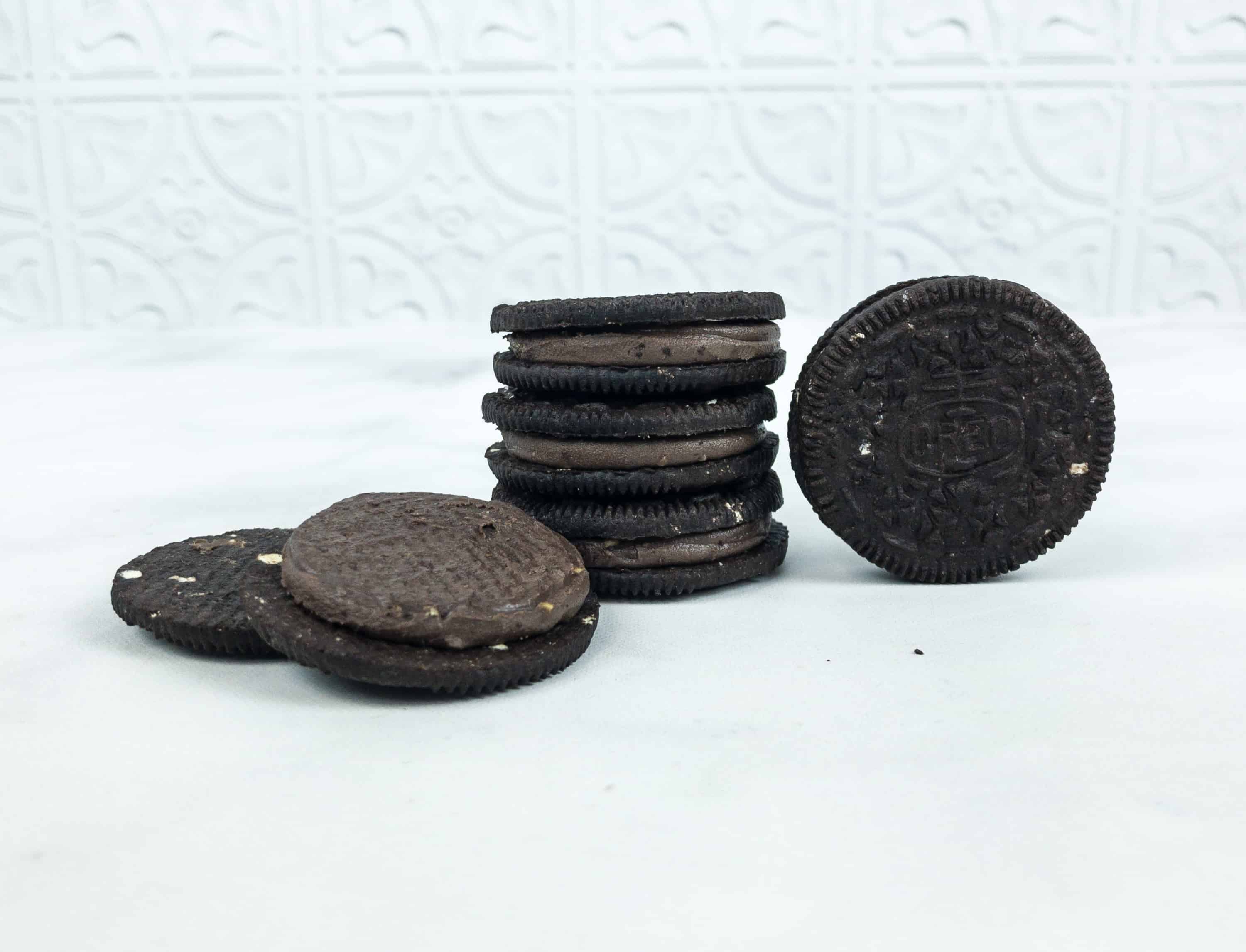 I think the sweetness of the marshmallow is the ingredient that makes the most difference out of the texture along with the soy nuts that made it crunchy and chewy at the same time. I also noticed that it is more chocolate-y and all the Oreos are evenly filled out. I think this is a solid limited edition treat for Oreo fans.
Well, they brought back the coupon and I liked the trucker hat this month, but Golden Oreos? Sort of lame! $6 worth of cookies, max $10 for the hat. With the cost of shipping factored in this really isn't too bad this month (the price for this no longer available subscription was about $60 for a 3 month subscription) but this subscription really failed to deliver on excitement and exclusive items and I'm not suprised that it seems to be shut down. Having a subscription can really elevate a brand experience and make interactions for fans super exciting, but if it's not executed properly it can just be a disappointment, which is the best way to describe this subscription!
What do you think of the OREO Cookie Club Subscription Box?