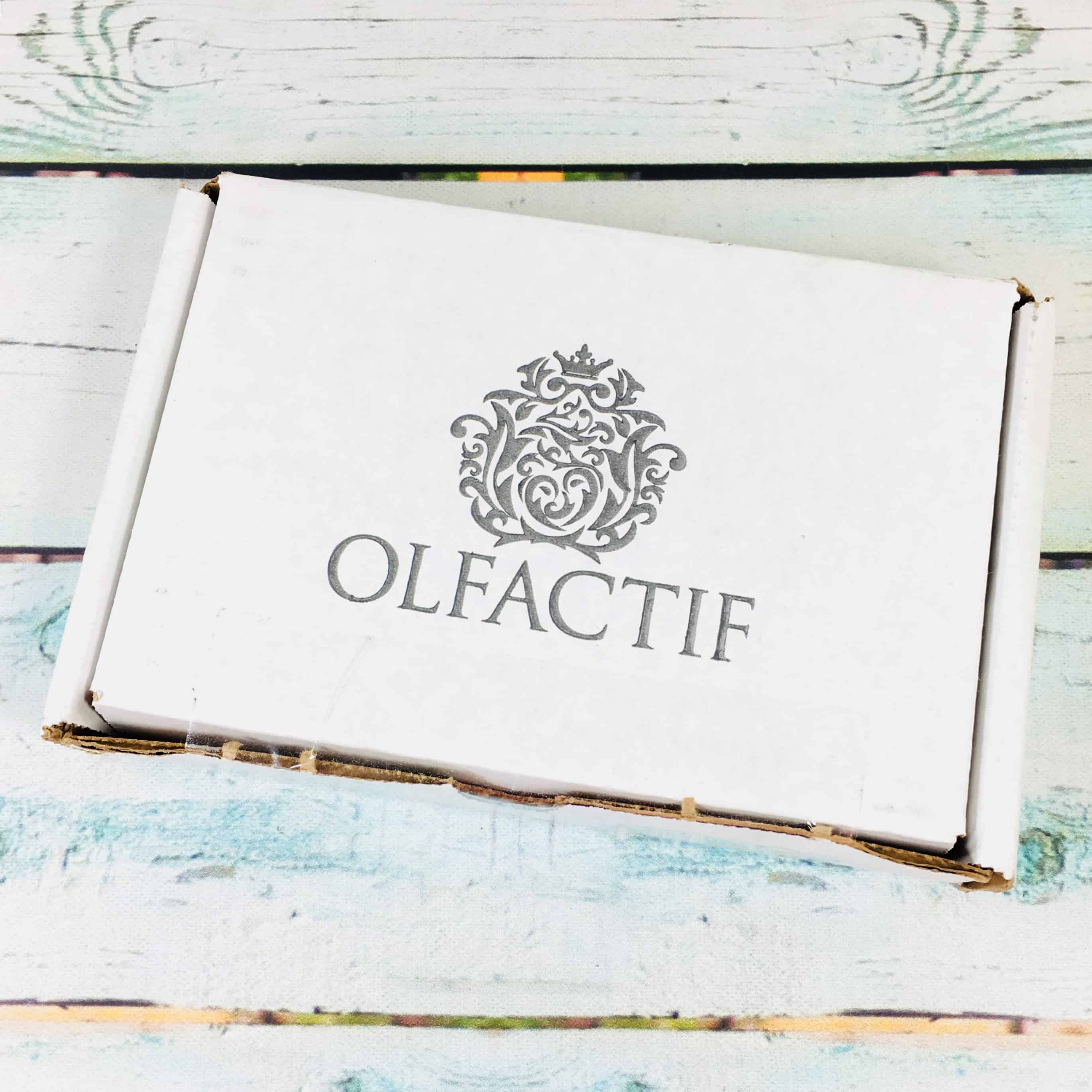 Olfactif is a monthly fragrance sampler subscription box that sends hard-to-find niche perfumes. Every month you'll receive 3 samples, each of which contains 2.5ml and gives around 40 applications of an independently designed perfume. Olfactif is $20 a month, or sign up for a longer subscription for a discount – prepay for a year and the price drops to $15 a box!
In addition to receiving a curated collection of 3 premium fragrances from around the world, members also receive: 20% off full bottles of every featured scent, 10% off all other full bottles, 10% off all à la carte samples, and earn free stuff with rewards points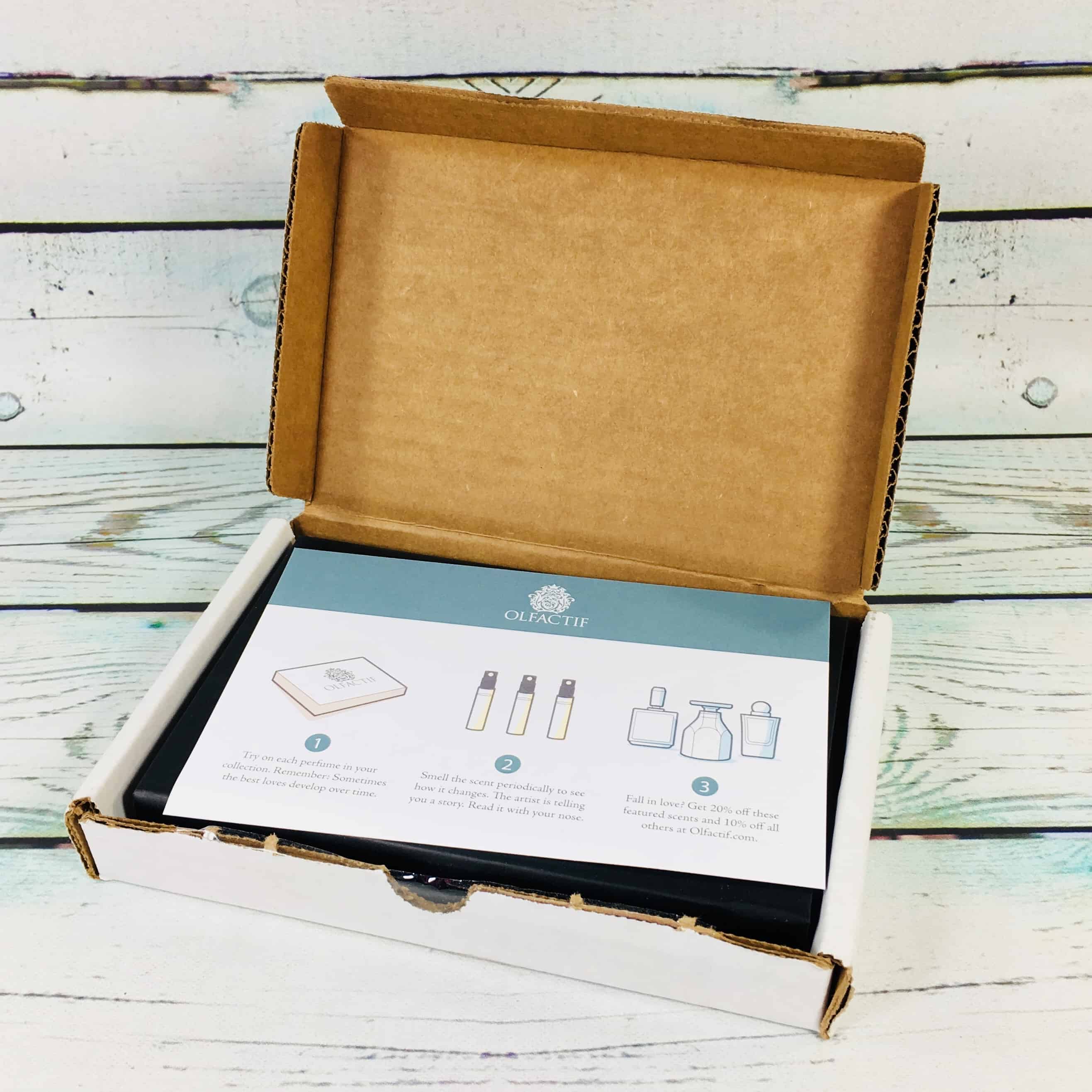 First look!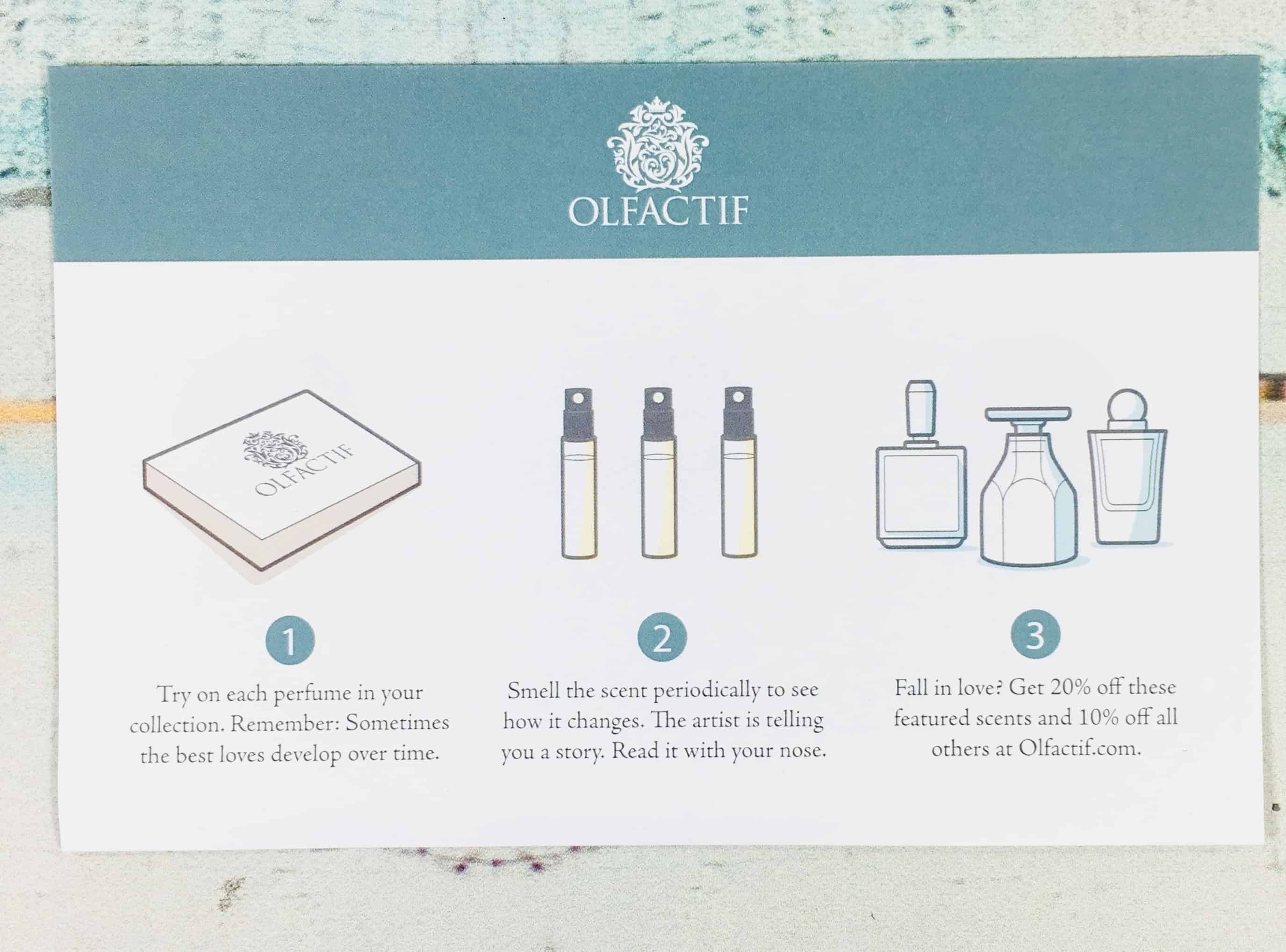 There was a card with a little info on the subscription.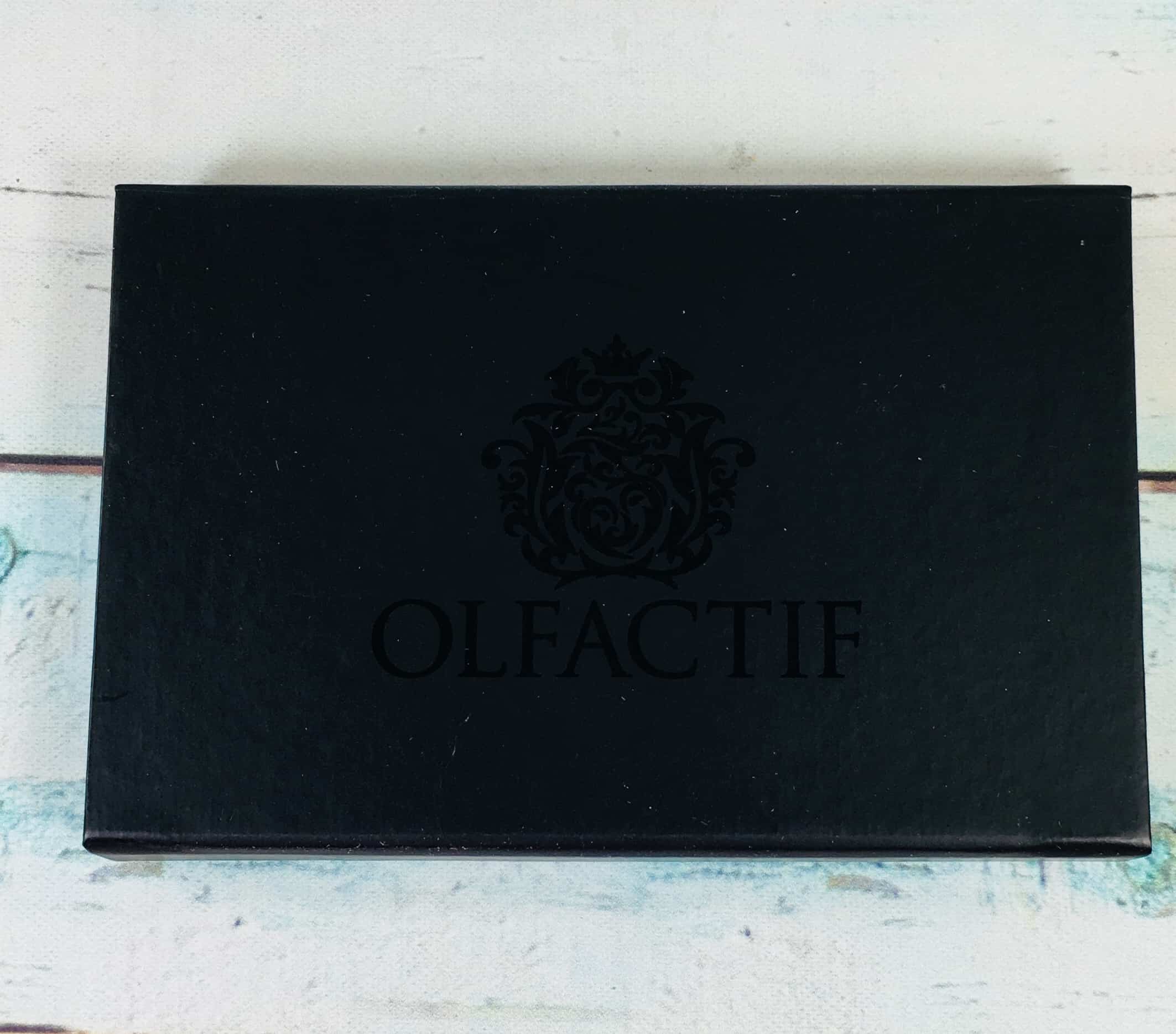 Olfactif focuses on niche fragrances – unique scents produced with higher quality and harder-to-find ingredients than you would encounter in a department store. When you subscribe you can choose from the Women's or Men's box. You can check out our reviews of Olfactif Men here.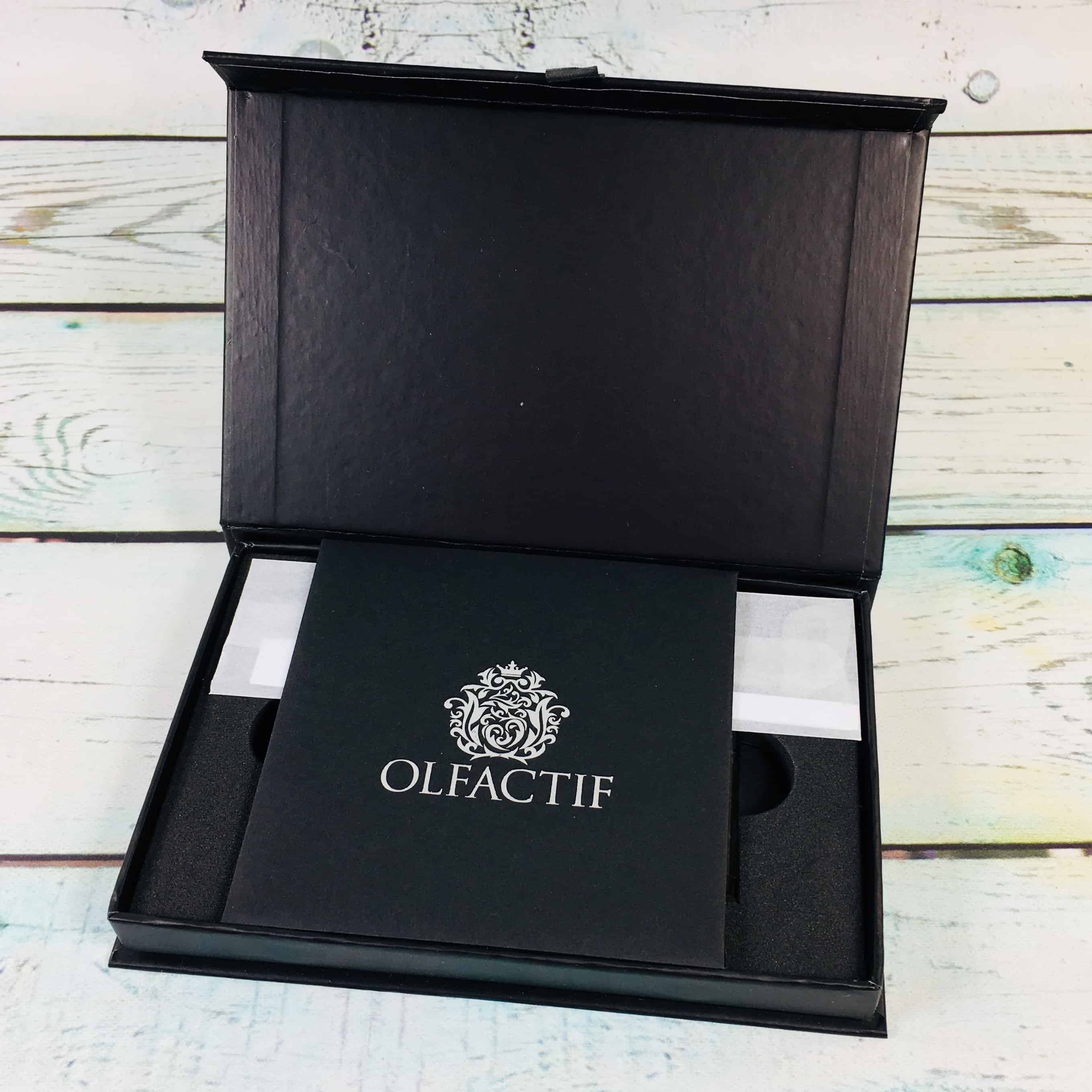 Olfactif sends their scents in a black box with a magnetic closure. Very classy. It's like the little black dress of the fragrance world.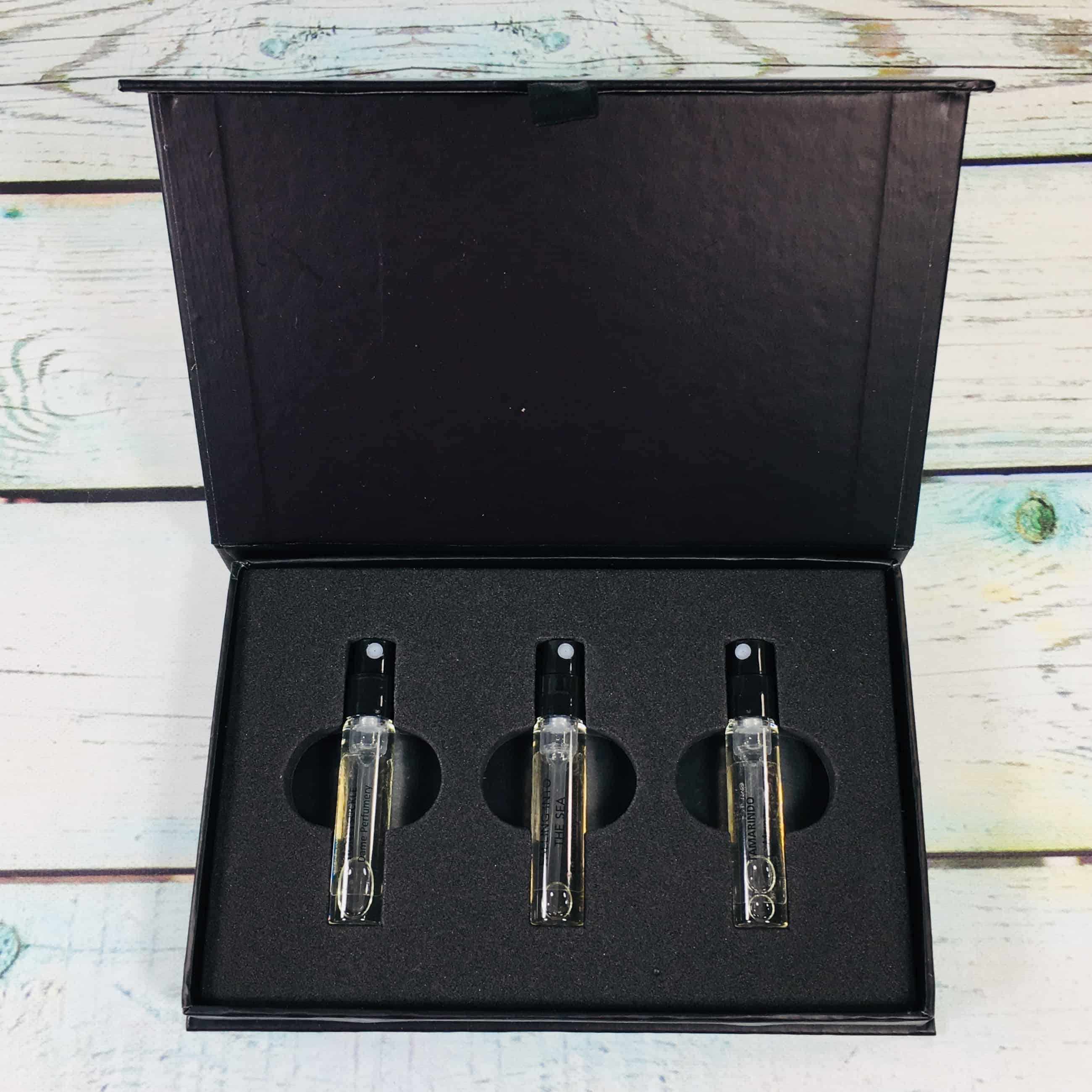 Opening my Olfactif box is like opening a special present: the presentation is simple and elegant. Members save 20% off of a full-sized monthly featured fragrance, 10% off all other full-sized fragrances, and 10% off all samples. Olfactif has also introduced a rewards program so you can earn points when you review your scents, refer a friend, or make a purchase.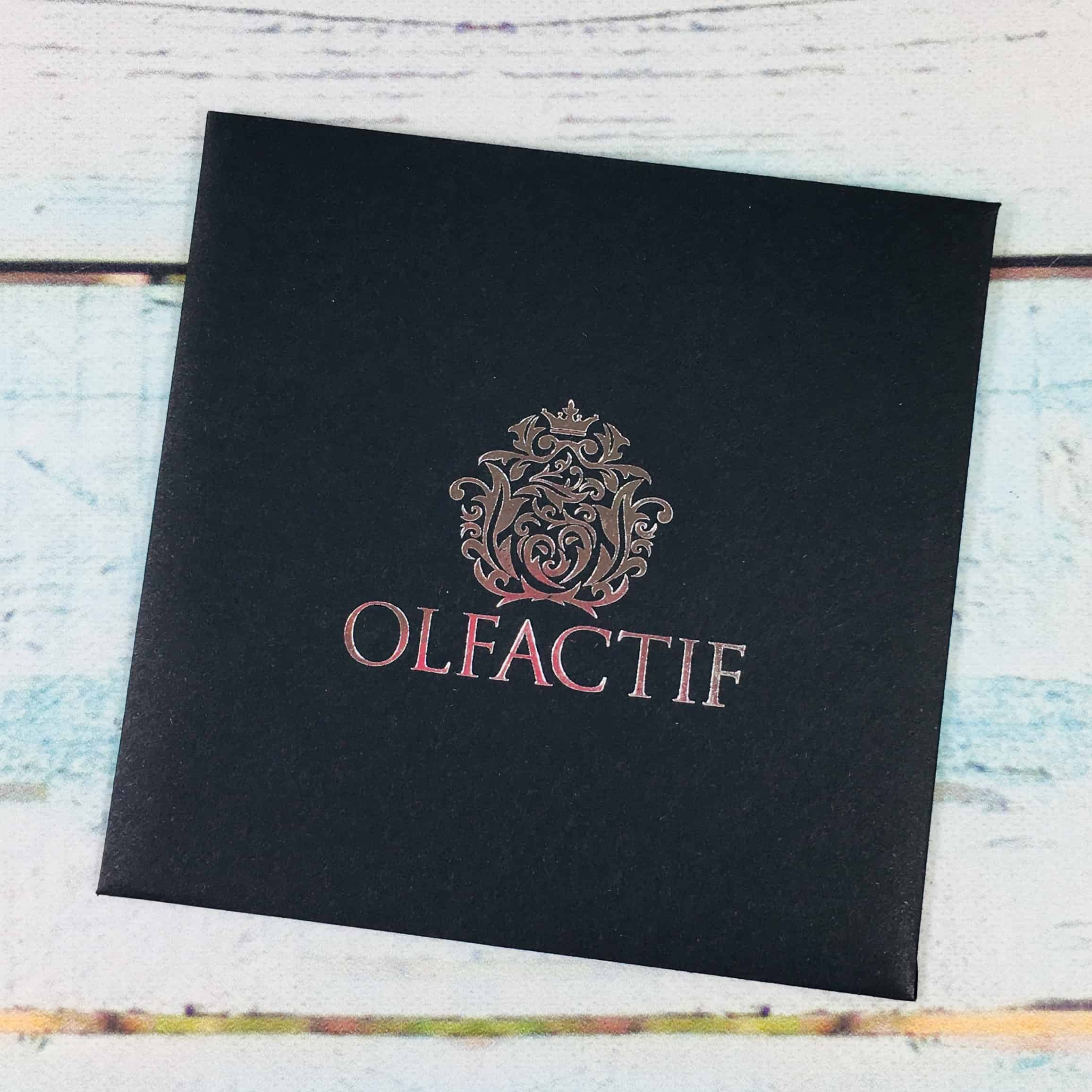 Olfactif now offers atomizers with samples, similar to other to-go fragrance subscriptions out there, but with a limited selection of niche fragrances, most of which are not available in other subscriptions. Prices vary depending on the scent chosen and you can choose from two colors of case – either Rosé or Stone. Each of those samples are 5ml.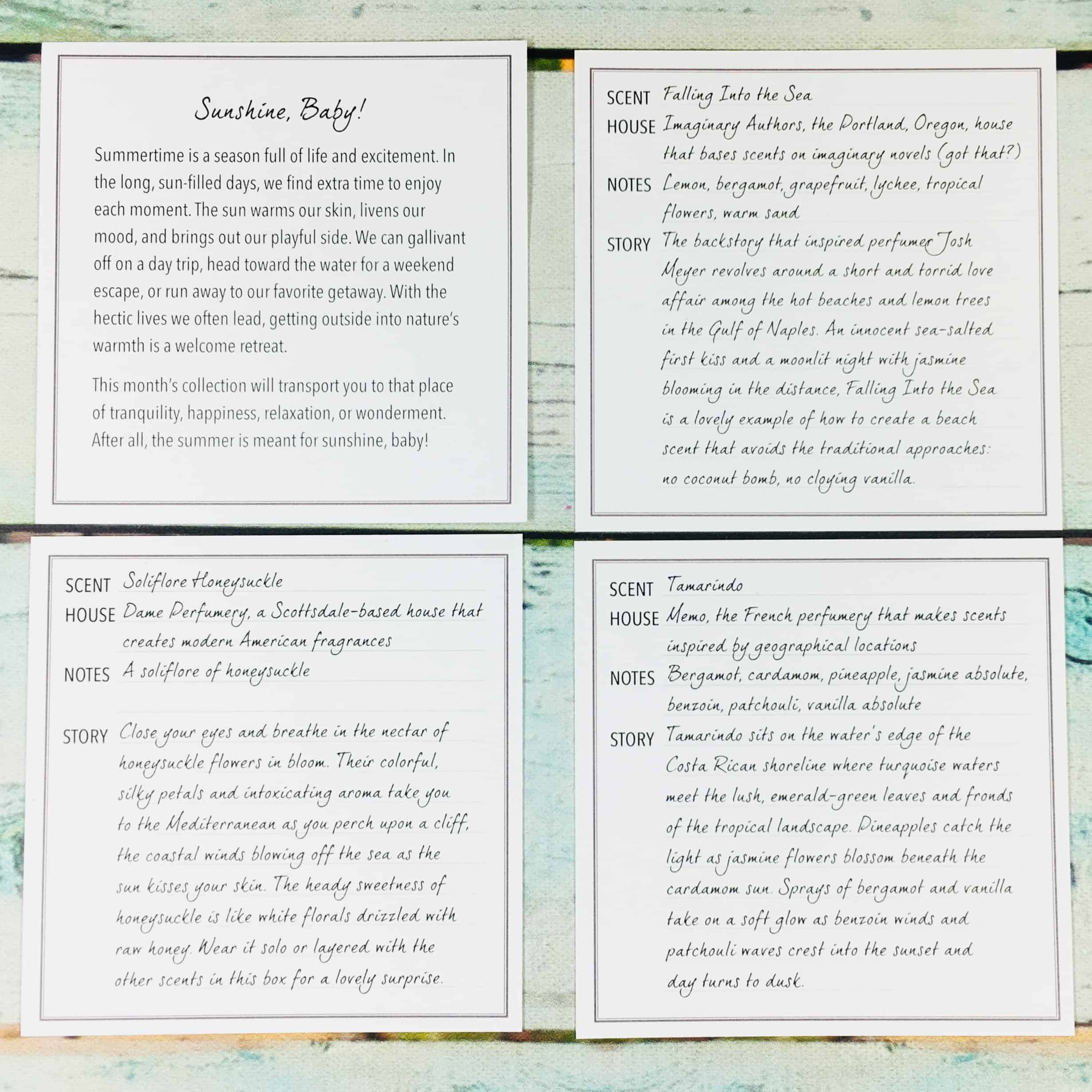 I received four cards in a black envelope.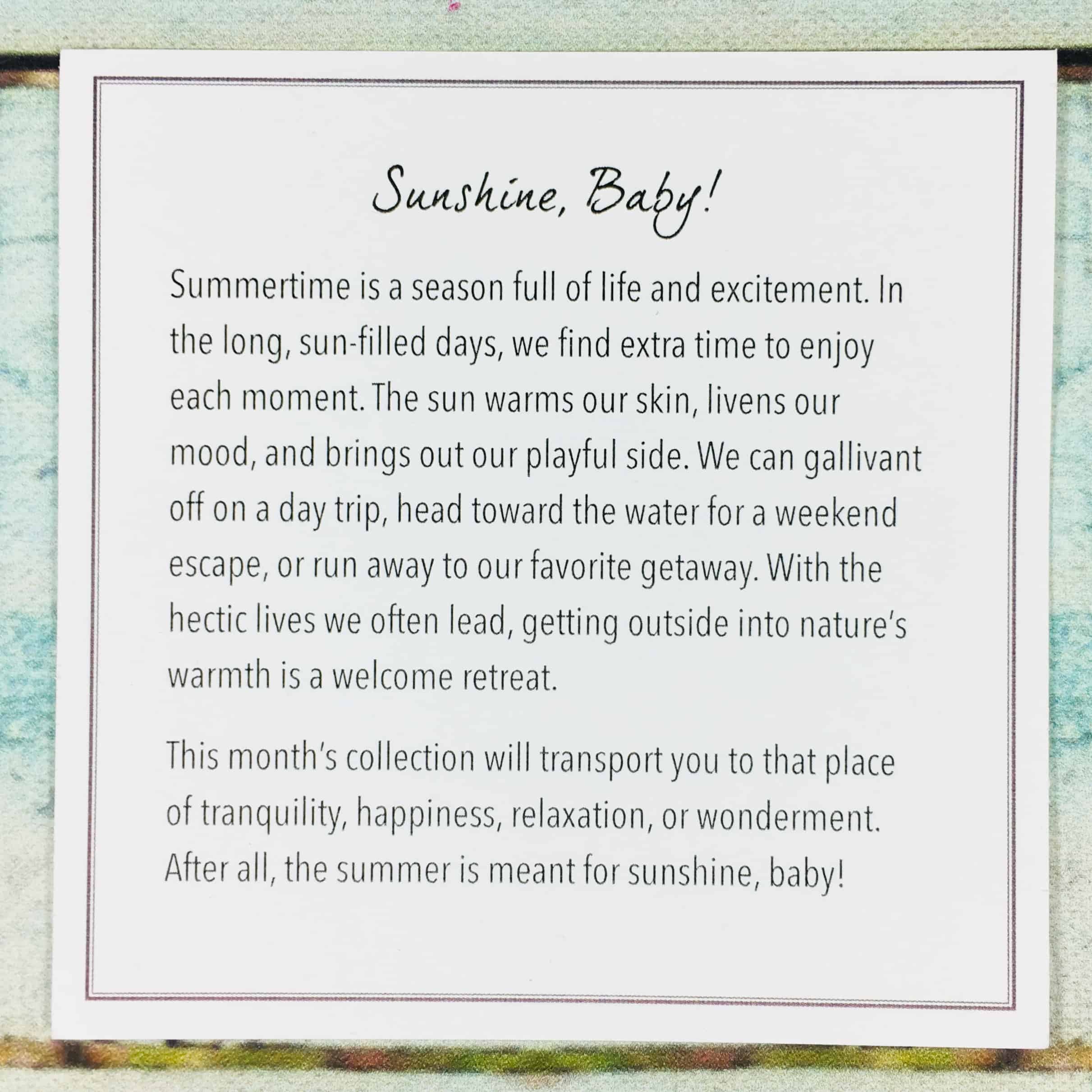 The theme for July's box is Sunshine, Baby! One of the cards described what Olfactif had in mind when choosing this month's scents.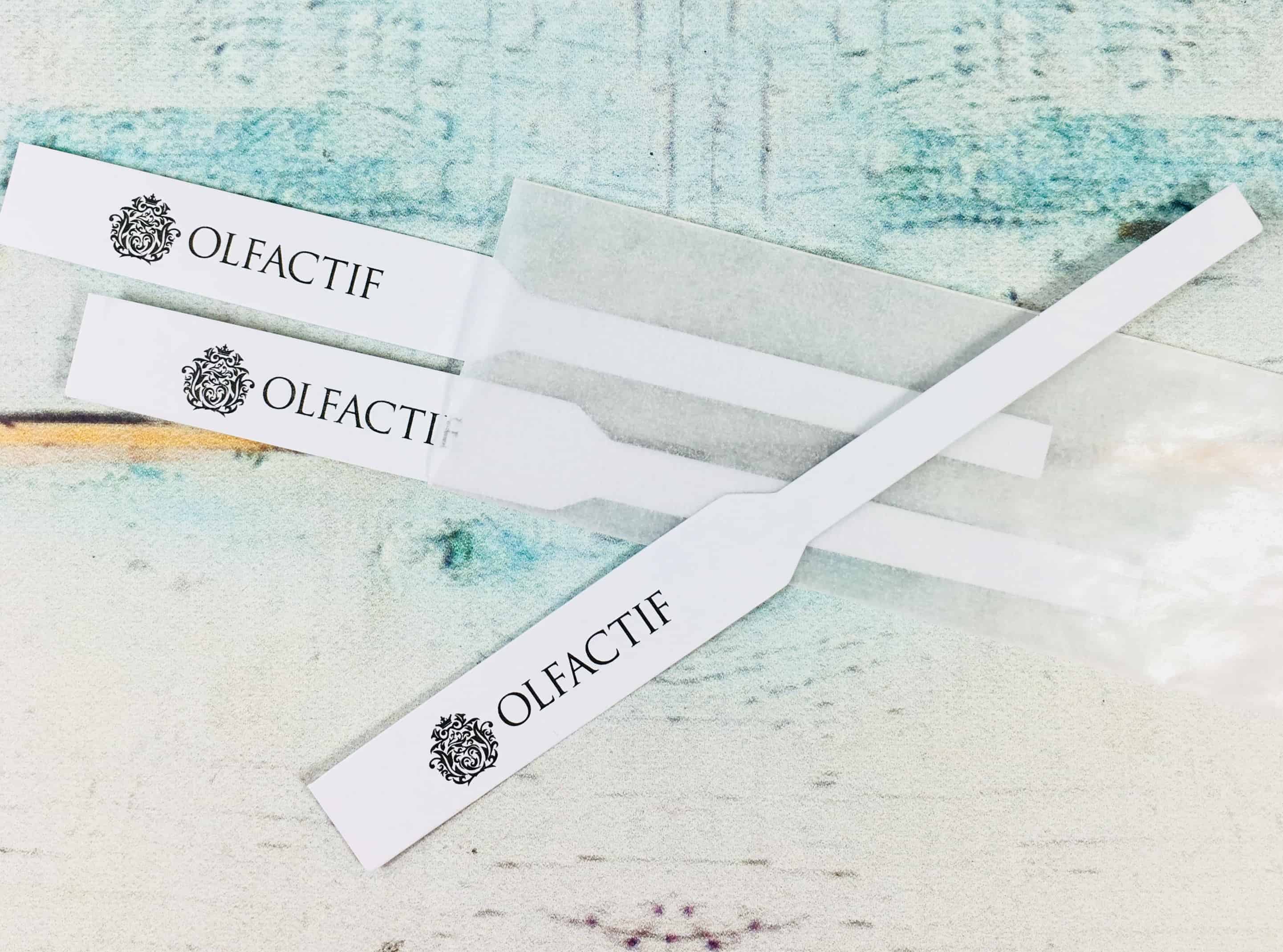 I received three testers so I could spray the scent and get a feel for it, however, the scents almost always smell radically different on my skin than they do on paper!
Falling Into The Sea ($95 Full-Size 50mL) is considered a floral aquatic scent and aquatic scents are perfect for summer. I thought I caught a whiff of mint upon that first spray but it isn't one of the scent notes listed. What is listed is lemon, grapefruit, tropical flowers, and warm sand. It also lists lychee but I'm not sure what that fruit smells like so I can't really say. It's definitely not the usual "beach" scent, no traces of coconut or sunscreen that usually invokes a day by the ocean. It also doesn't smell like the other aquatic scents I've tried, and I'm actually happy about that. Fresh, citrusy but not overly so, and not overwhelming. It doesn't last all day, and in the sweltering heat and humidity I am grateful for that!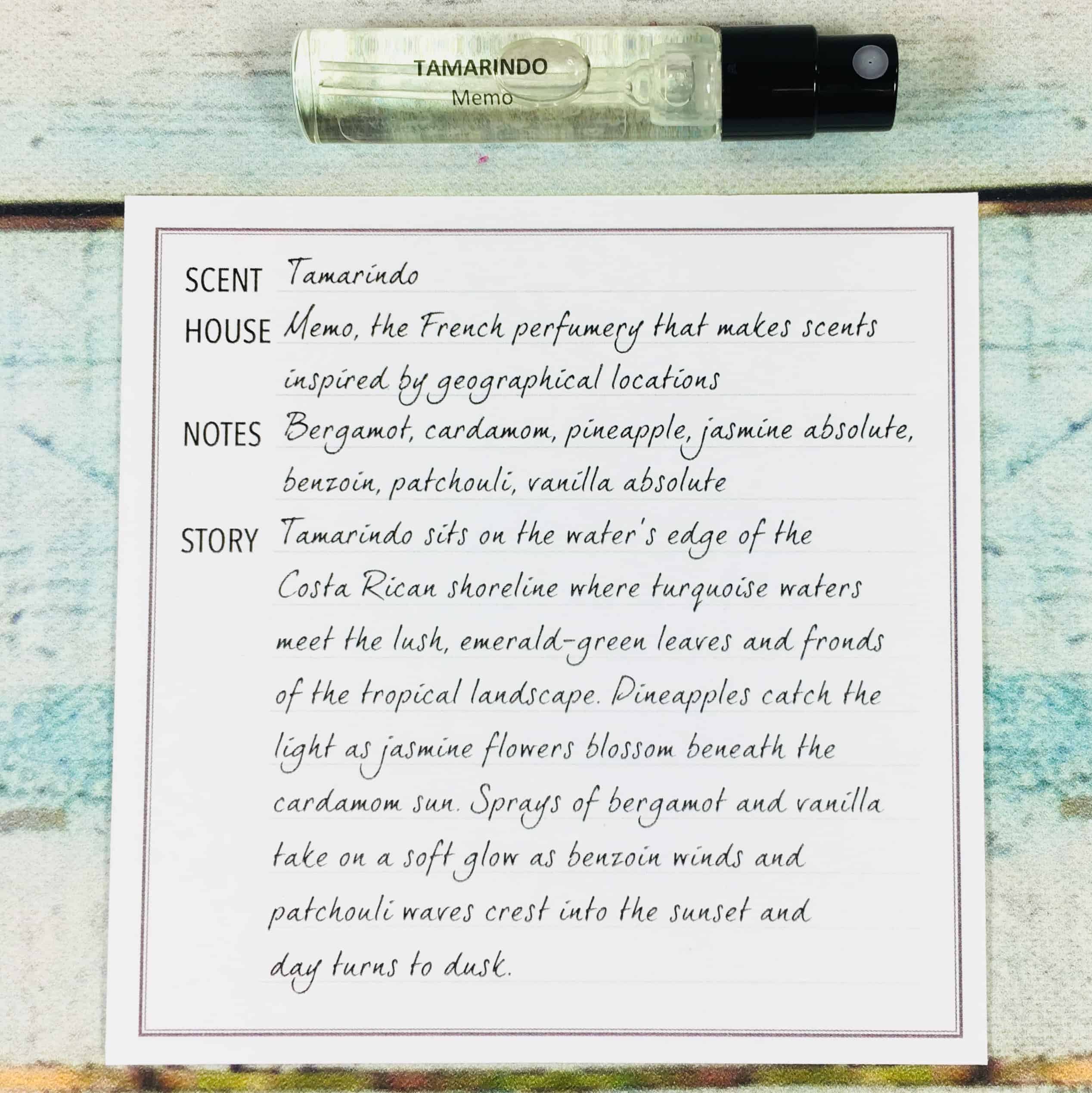 Tamarindo ($295 Full-Size 75mL) is an Oriental spicy fragrance that is almost a gourmand. Scent notes include bergamot, cardamom, pineapple, and patchouli. As big of a fan as I am of all those notes, I can't pick any of them out in this scent. Instead, they combine and become sweet, a touch spicy, warm, and somewhat floral. Vanilla and jasmine are also mentioned, but again, they are all so well-blended that I wouldn't have known they were in here. Like the perfume above, it isn't too heavy and wears off after a couple of hours so an afternoon spritz makes for a nice pick-me-up.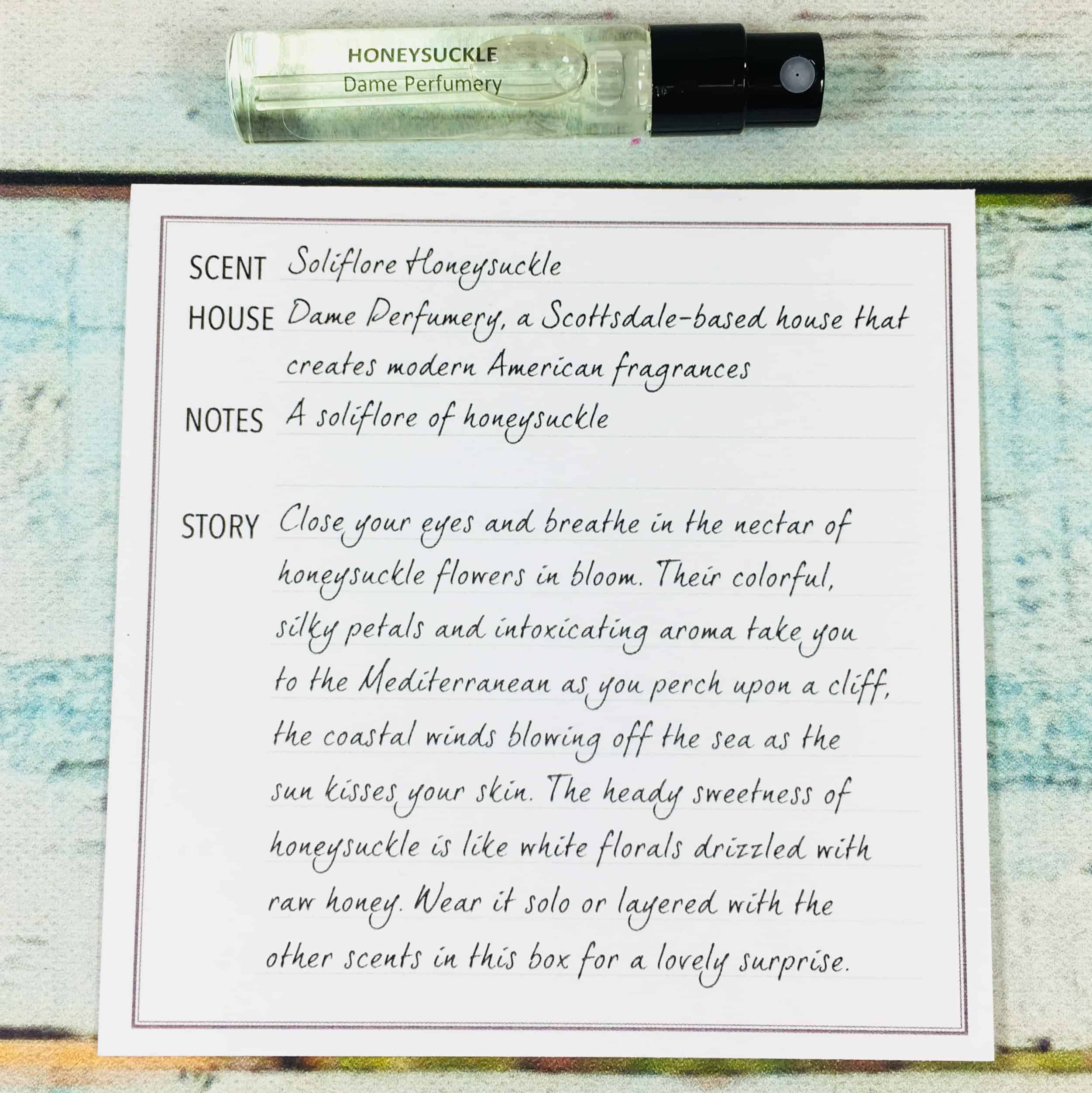 Soliflore Honeysuckle ($65 Full-Size 100mL) A soliflore is just what the name suggests, an interpretation of a single flower. In this case, it is sweet, innocent honeysuckle. I know the card says it may take you to the Mediterranean, but it takes me back to elementary school, where I would pass honeysuckle bushes on the way too and from school, sometimes stopping to pull the stamen from the bottom of a blossom to pull the "honey" out before licking it off. The scent is a sweet white floral, and I just don't think anything could replicate the actual bush, but it comes pretty close. This would make a lovely scent for a young person who is just starting to wear perfume. It also was the strongest and longest wearing of the three scents this month.
I LOVE my Olfactif subscription, especially since department store fragrances just don't do it for me. I like that the scents are unique and dynamic – most of them go through several changes before settling down. Some of the perfumes are also pricey so I appreciate getting to try them before considering paying $200+ for a bottle. I can also say that I've never encountered these brands at the mall or anywhere else for that matter. Keep in mind that scents smell different on everyone due to our unique make up and what I think a perfume smells like and what you think it smells like may be different too. But if you like unusual and amazing fragrances then please give Olfactif a try!
Have you tried Olfactif? Let me know what you think of this subscription in the comments!