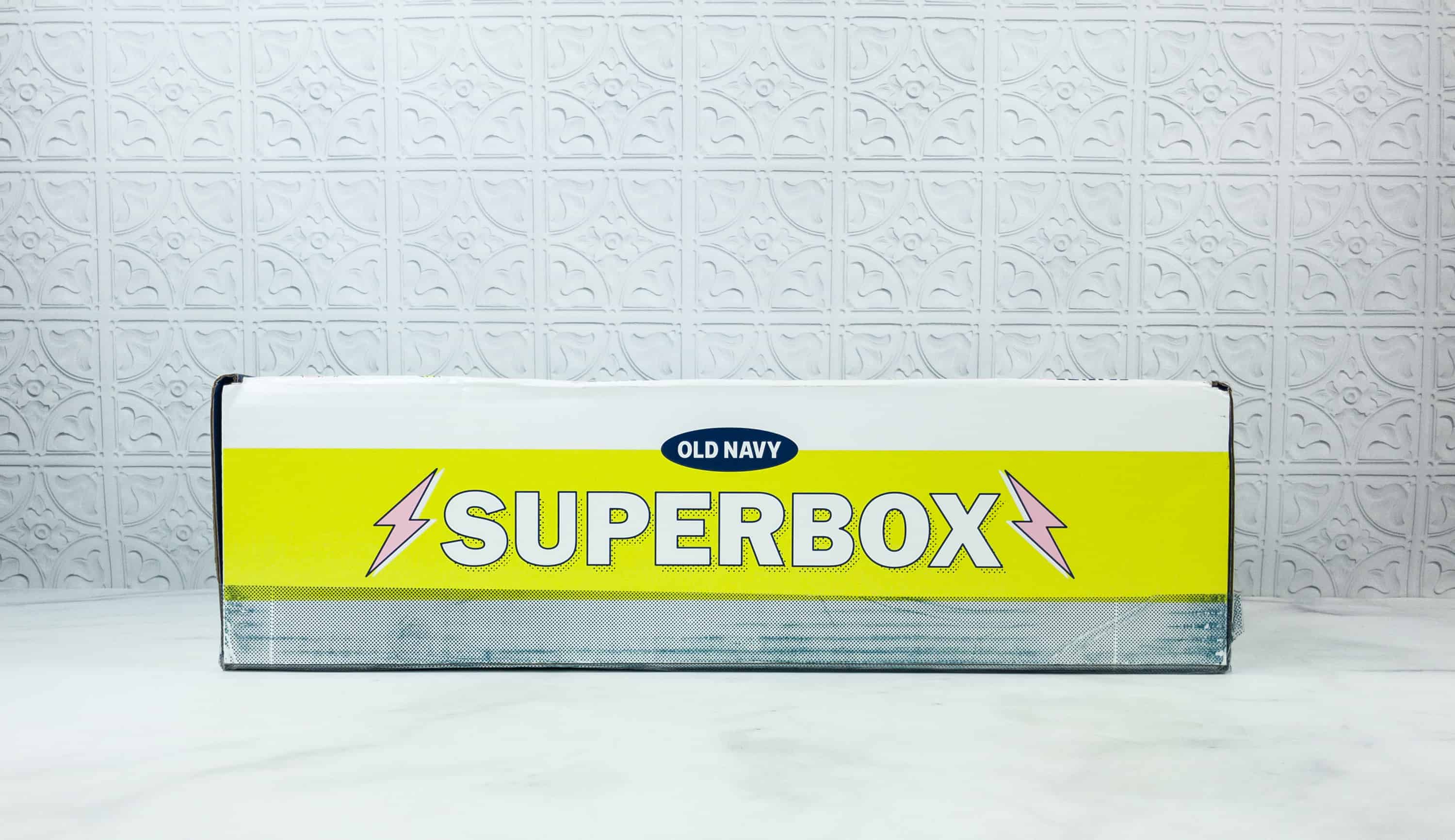 Old Navy Superbox is a subscription of fun clothing surprises for your child, delivered every 3 months. It includes 6 mix-and-match items with $100+ value for $69.99, although you can keep what you want and return the rest – free shipping! There are no styling fees for this subscription.
The box can either be for a boy or a girl between the ages of 5 and 12. All items come from the Old Navy brand.
NOTE: Old Navy has just announced that The Old Navy Superbox is shutting down. This box is the final delivery for this service. You can find similar subscriptions in the Kids Clothes & Accessories section of the directory.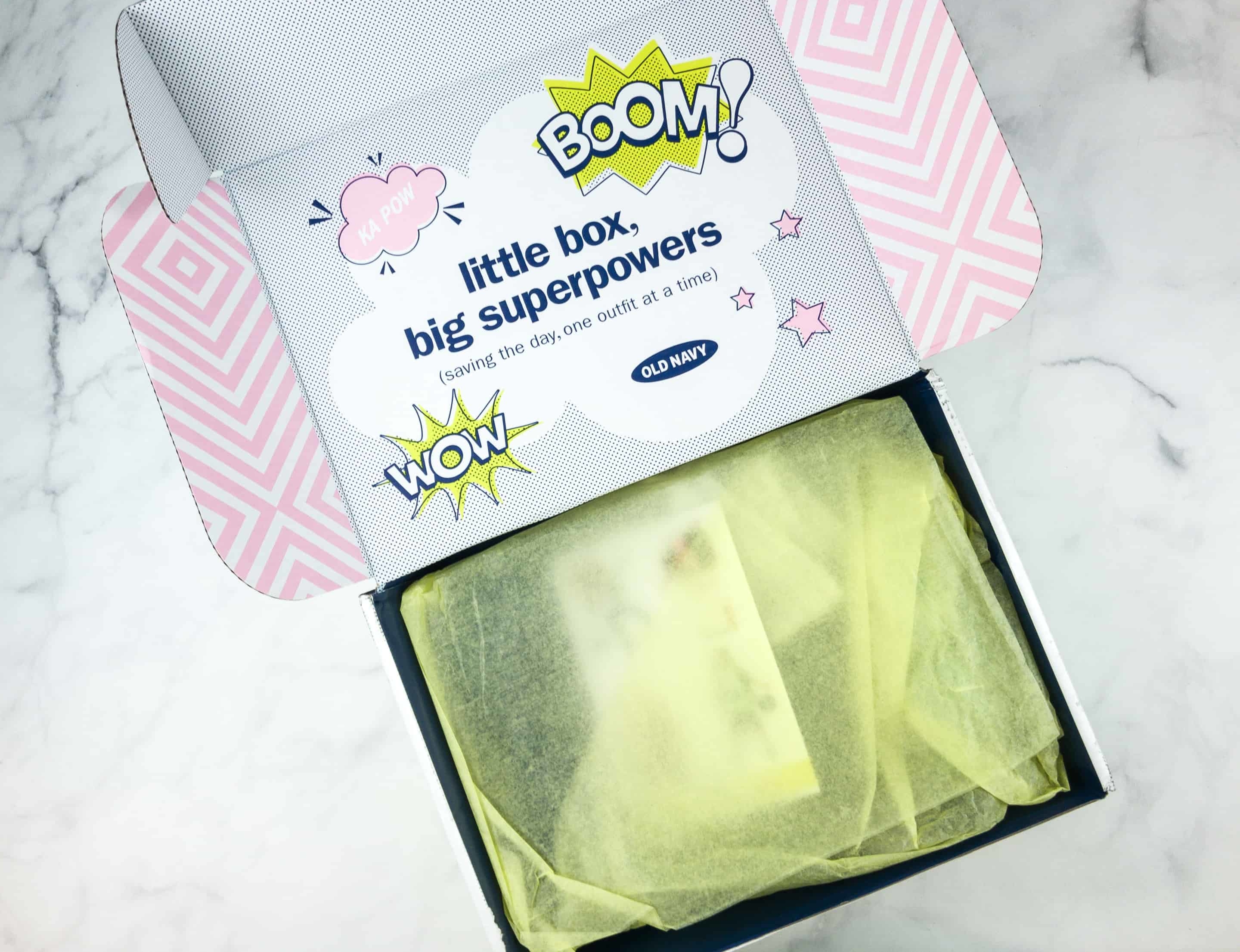 When you sign up for the subscription, you will be asked to pick the style, size, and gender.

There are several styles of trends to choose from – The Trendsetter, Sporty Superstar, Classic Fantastic, The Good Sport, Playful Prepster, and Cool as a cucumber.
The clothes are hand-picked by the Old Navy style squad so that you get only the best pieces available.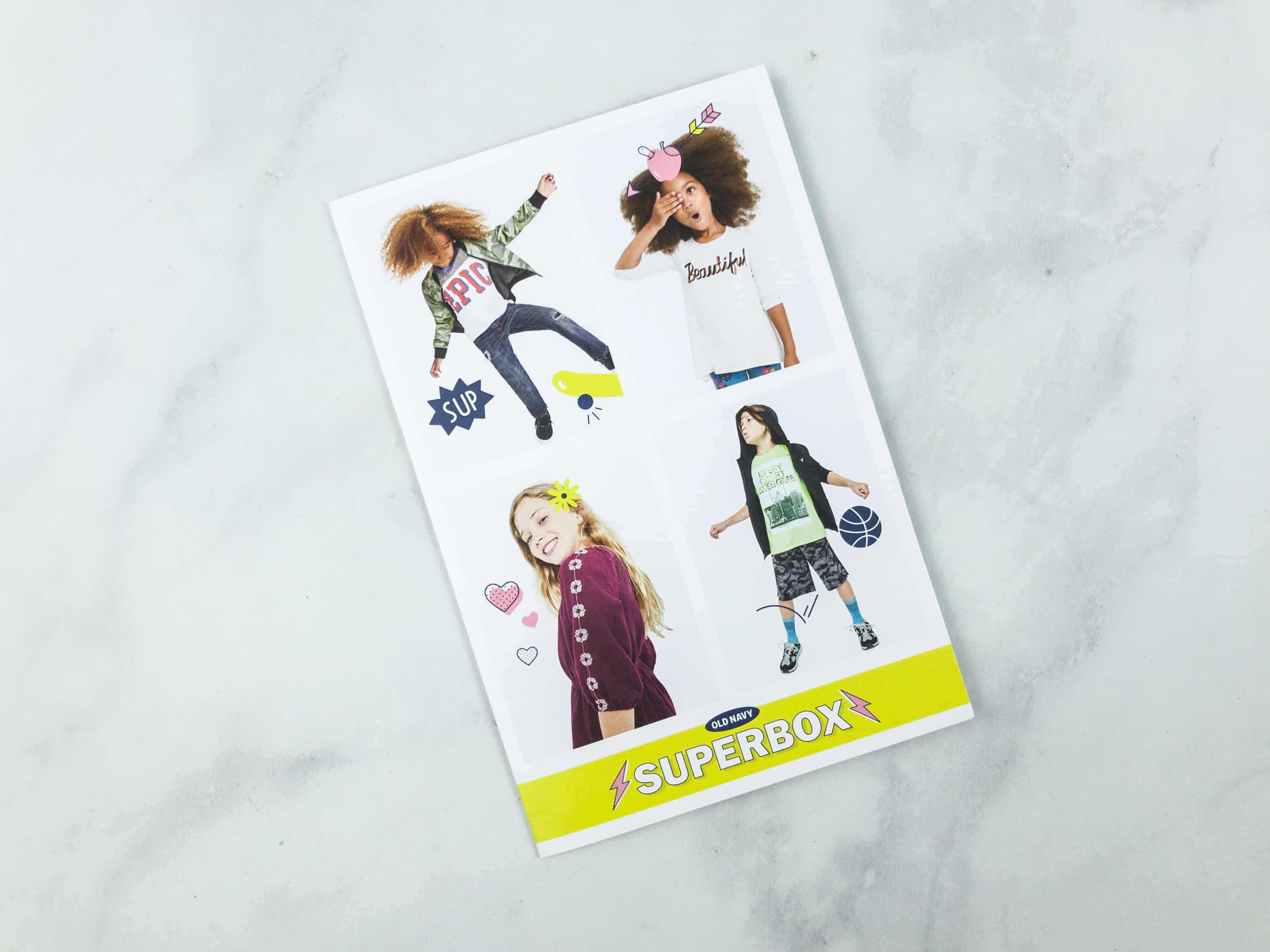 If you can't decide which style to choose, you can try out 1 style every quarter. You will have 21 days to change the style preference or cancel the subscription.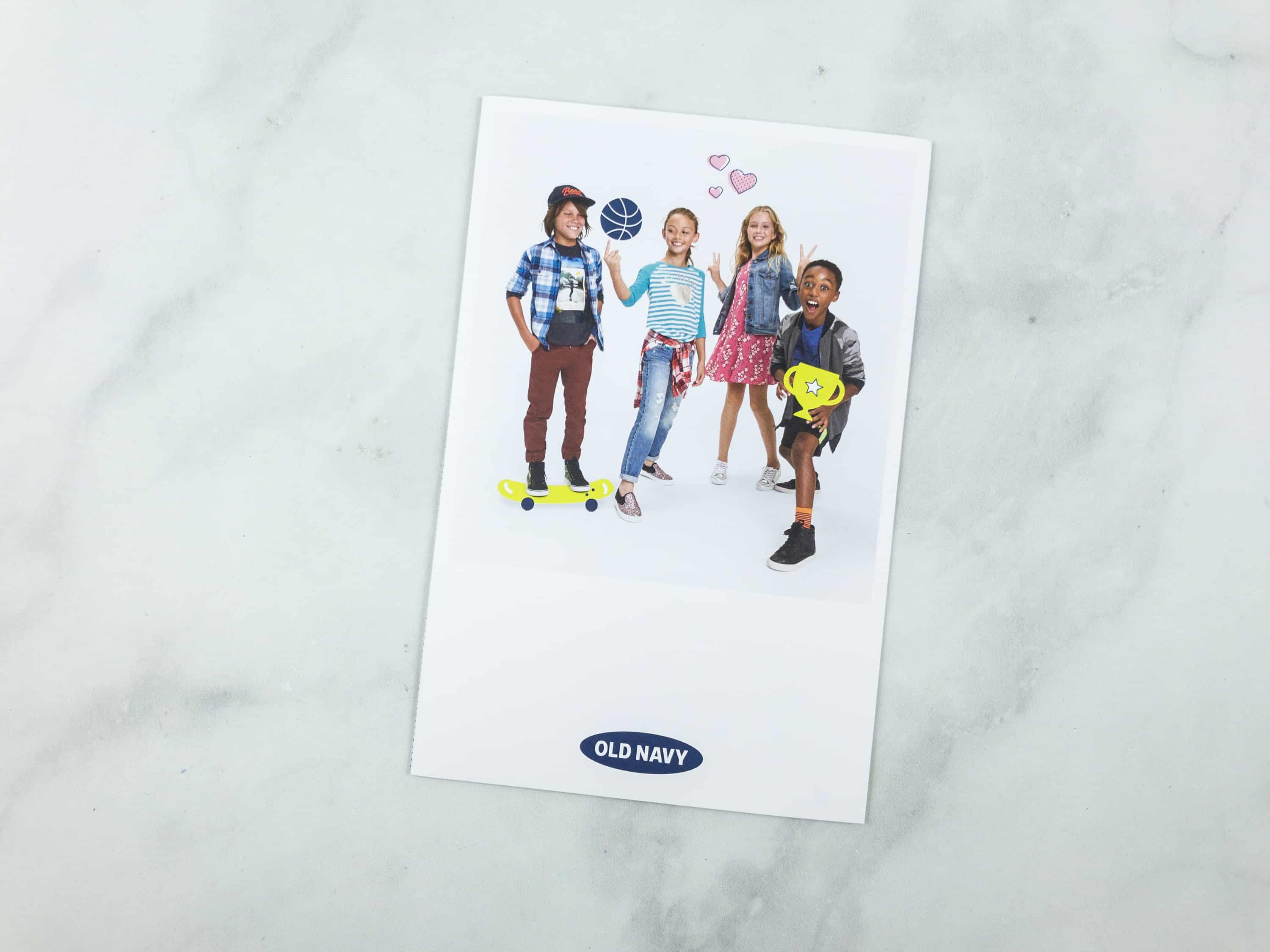 Can't wait to see all the stylish clothes in the box!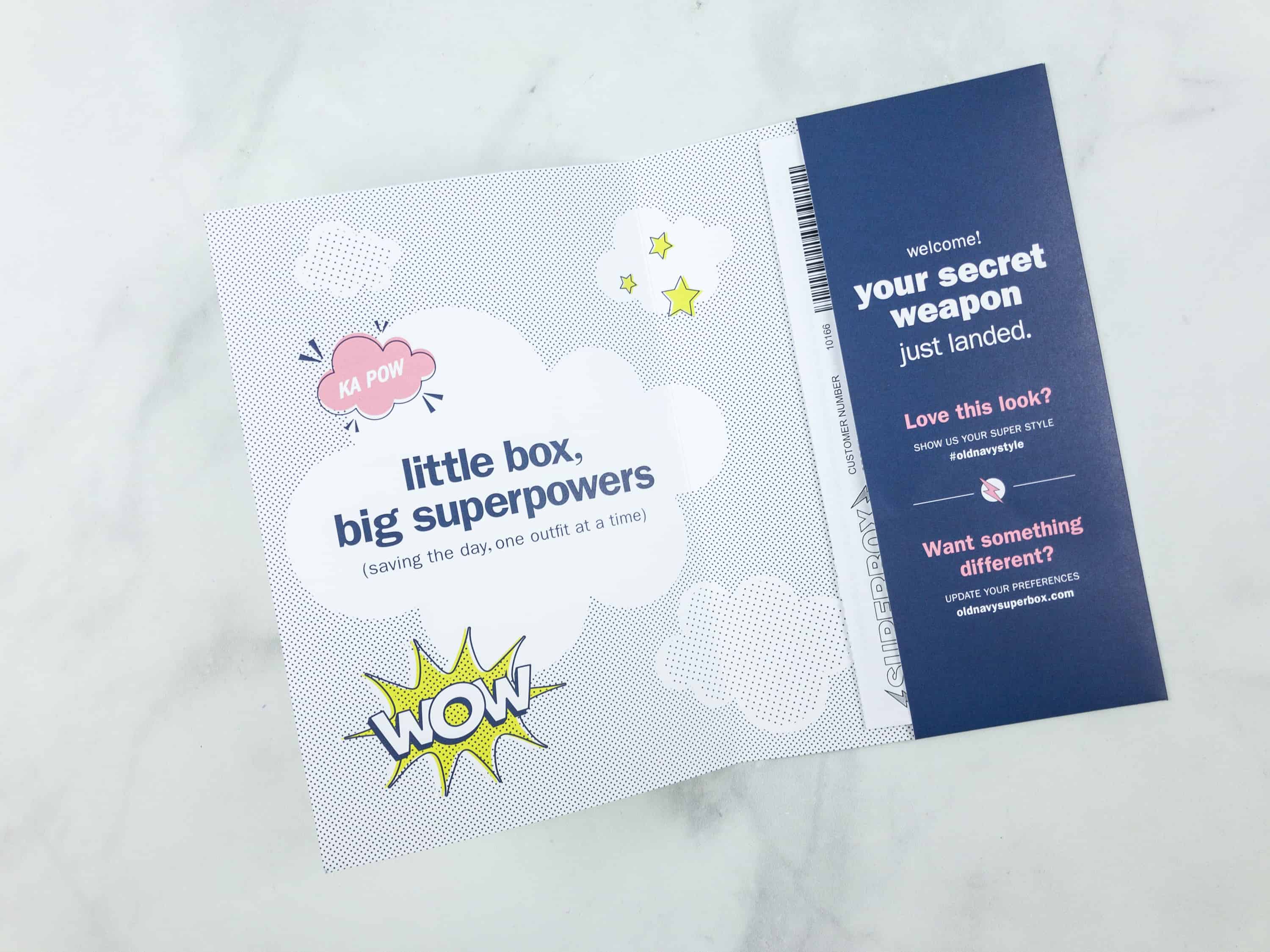 DEAL: Get an automatic $10 off your next month's box when you keep everything in this month's box. No coupon code needed, just visit and subscribe.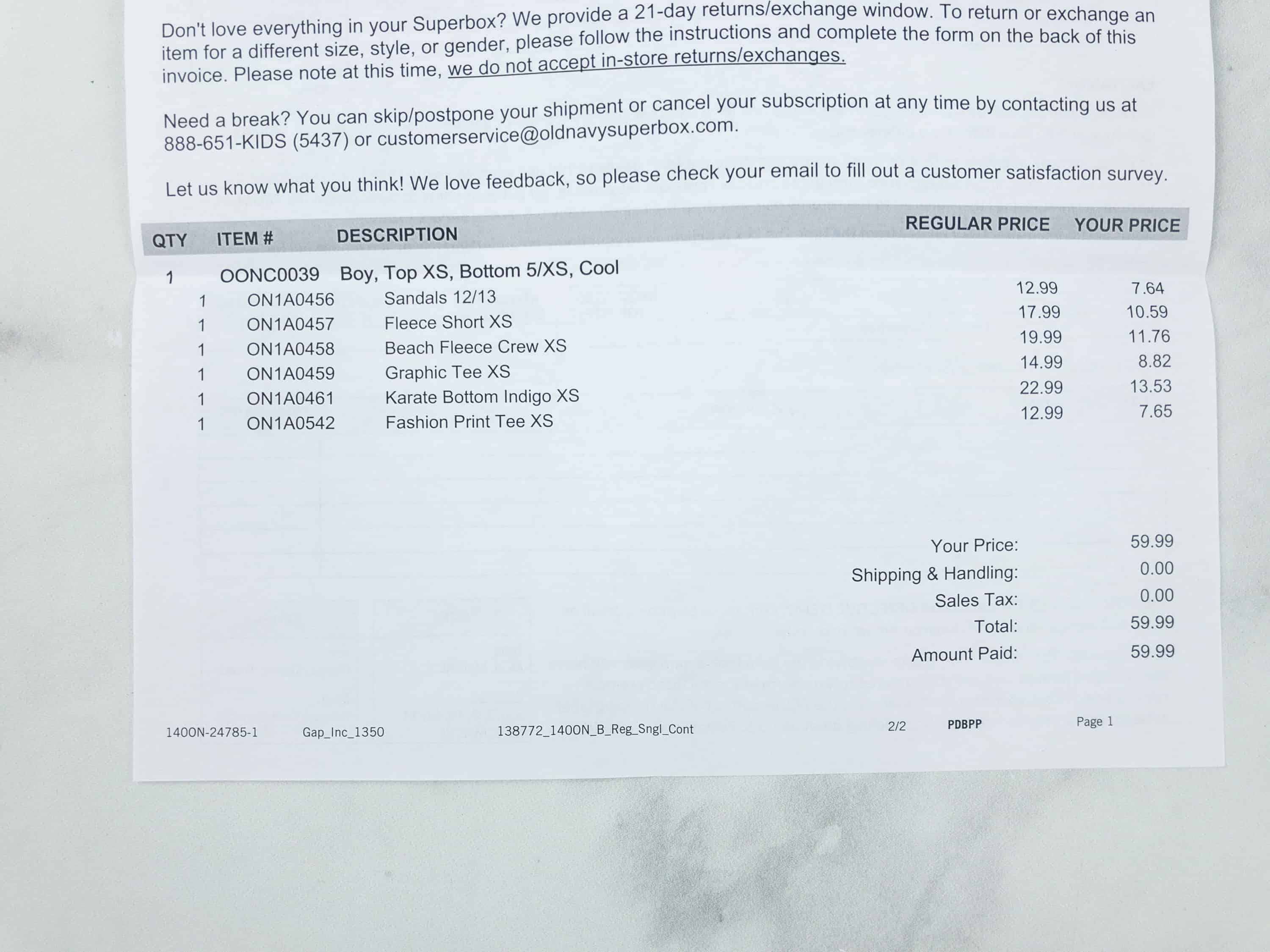 The info card has a list of items included in the box. It also shows the regular price of each item and the discounted price, if you decide to keep any of it.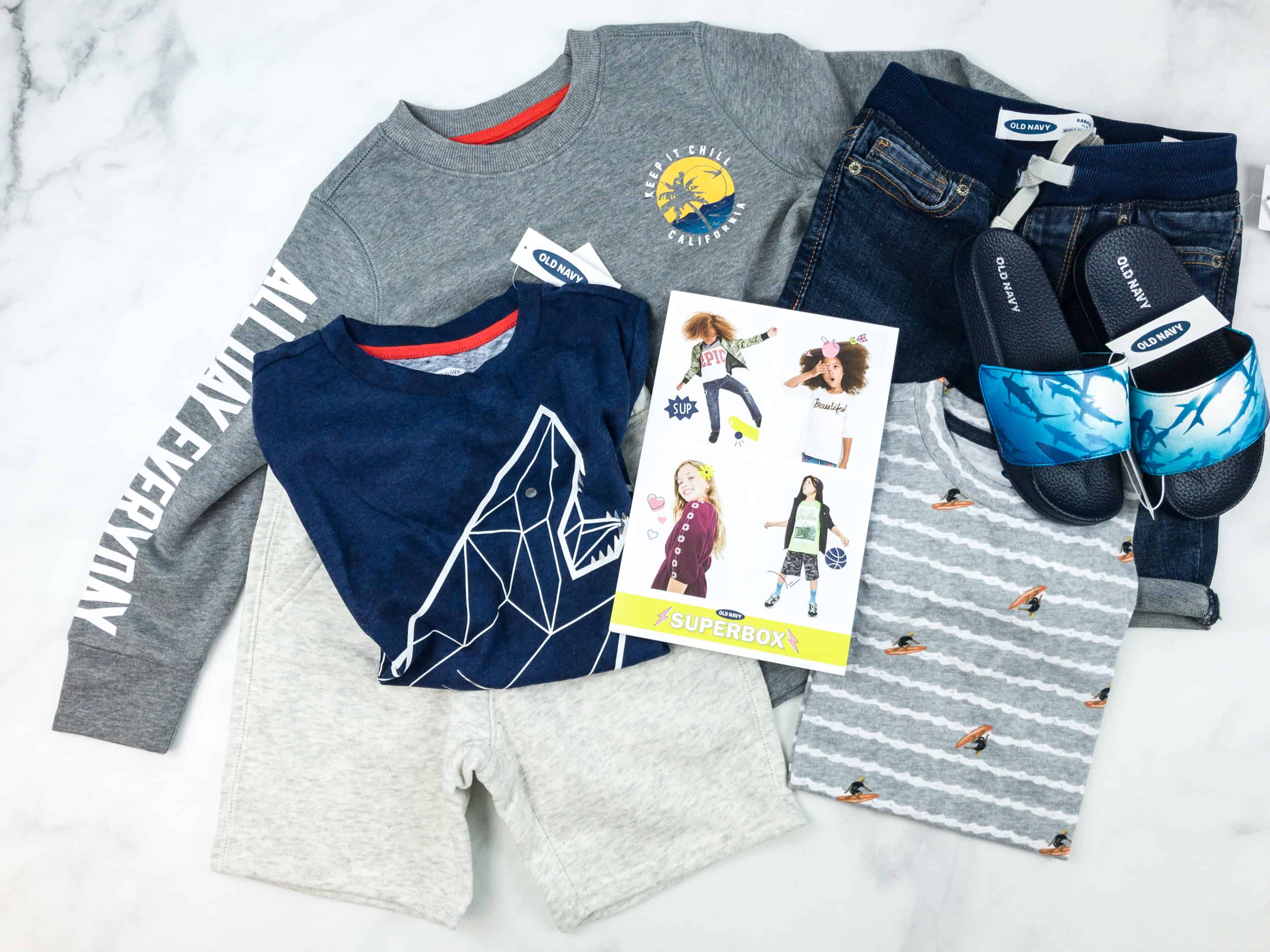 Everything in our Summer Box!
Old Navy Graphic Tee ($14.99) The gray pullover says "Keep it Chill California." It also features a California sunset cropped into a circle for that chill vibe!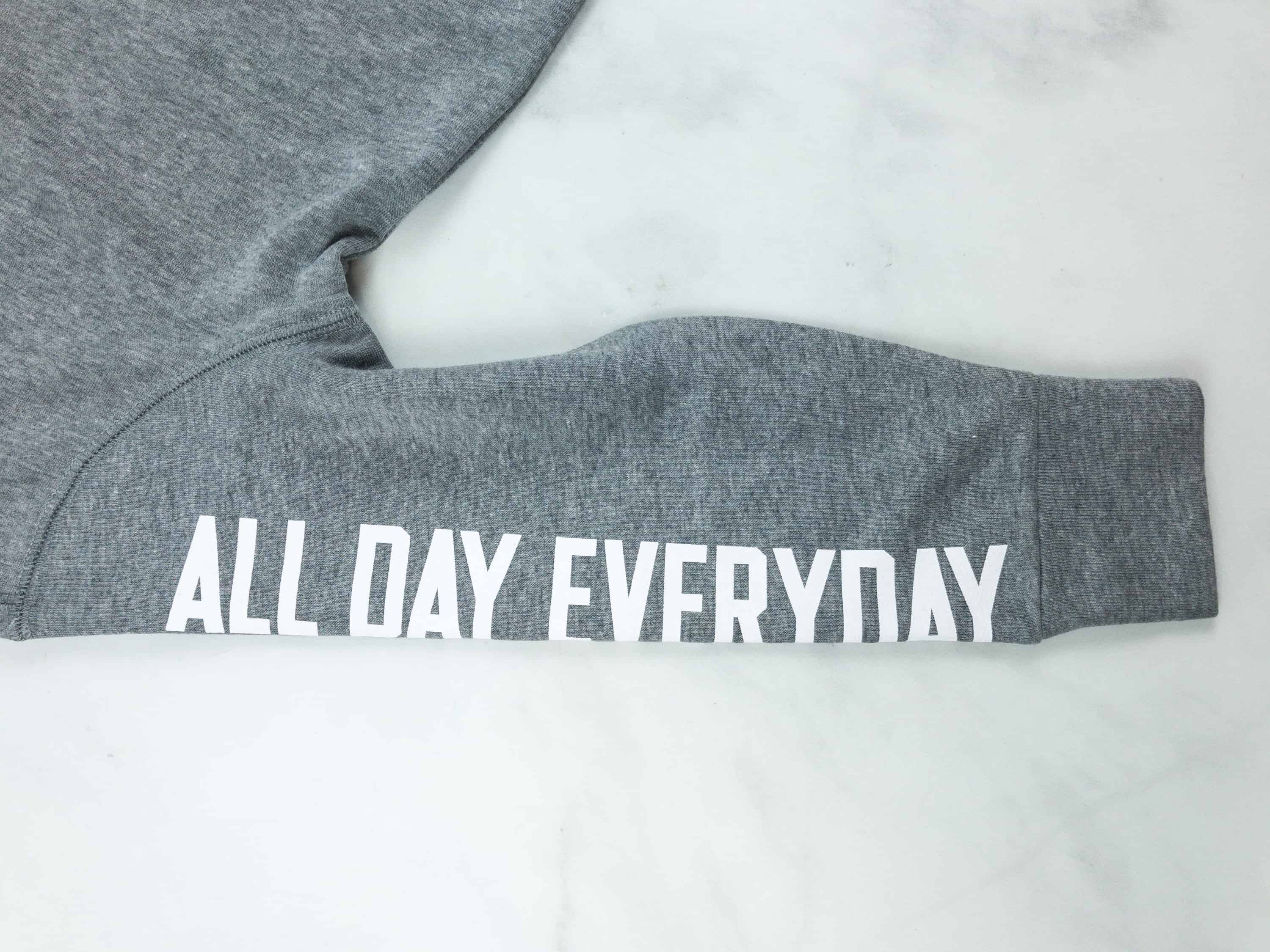 "All Day Everyday" is printed on its long sleeves.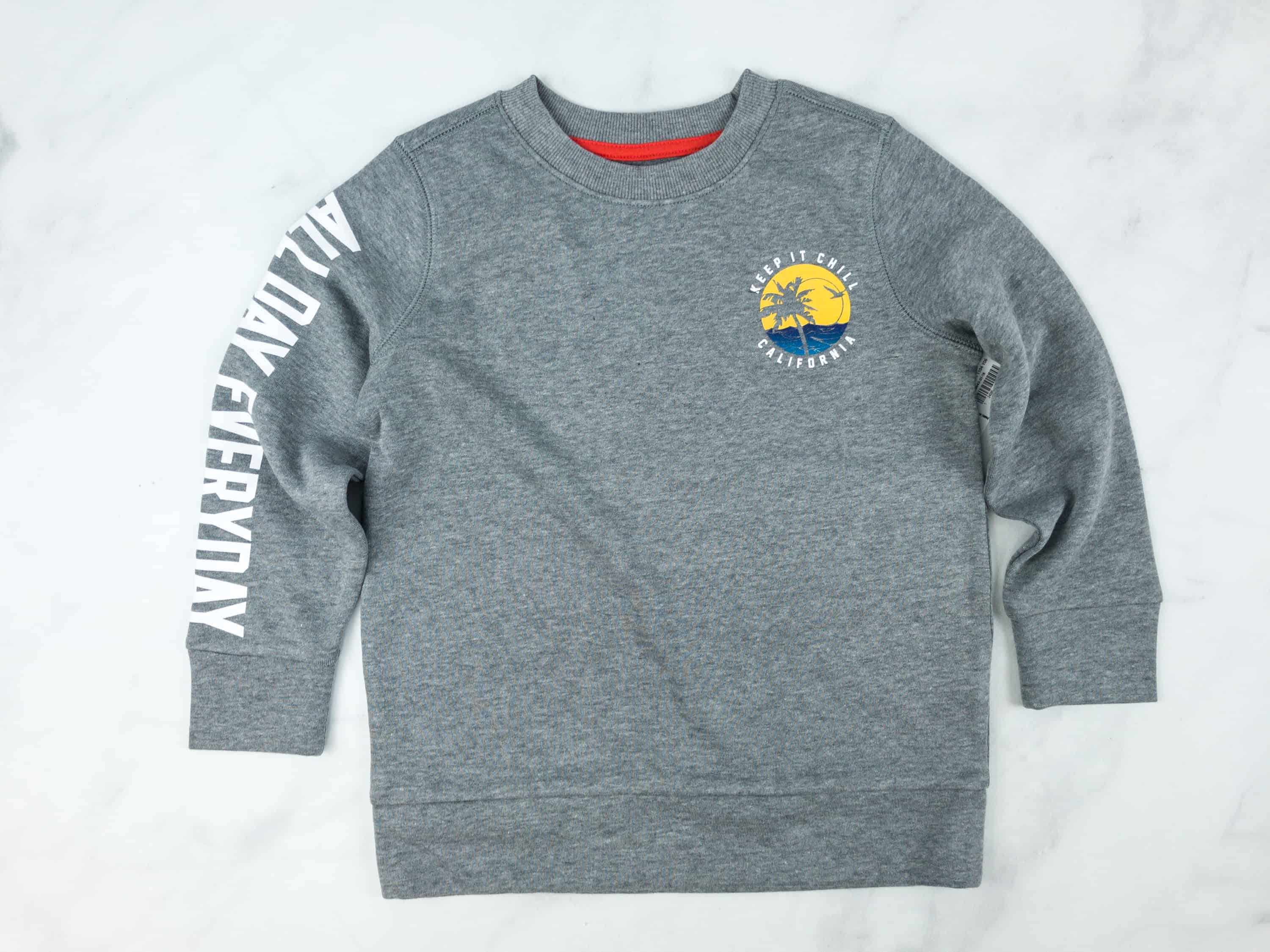 The pullover is cool and comfy, perfect to wear when the weather suddenly gets chilly.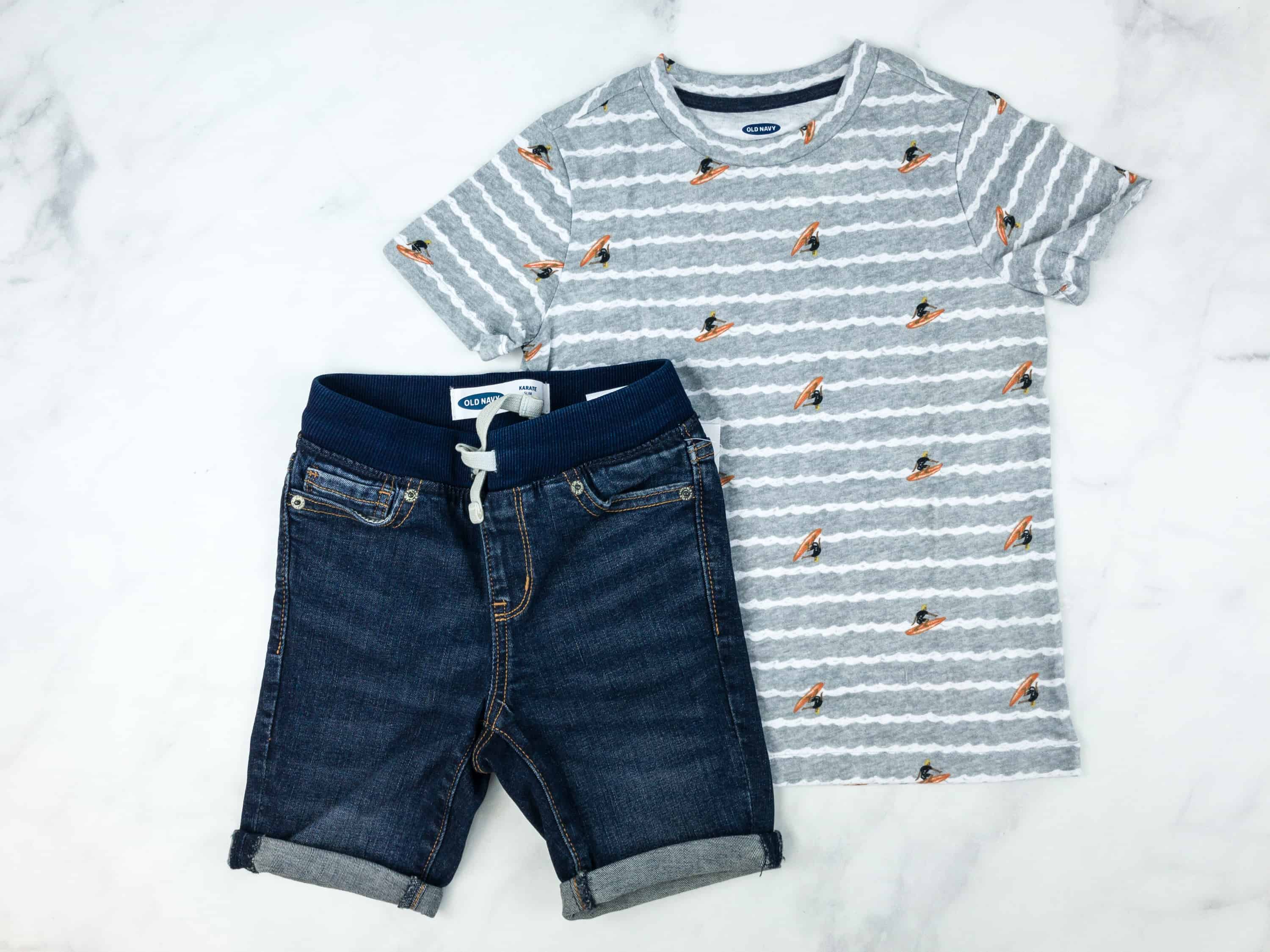 Old Navy Karate Bottom In Indigo ($22.99) The karate bottom has a drawstring waist design and folded hems. It's made with denim but looks really comfy.
Old Navy Fashion Print Tee ($12.99) To pair with the denim shirt is this cute tee featuring a surfer dude print. It's round neck and light enough to wear for hot summer days.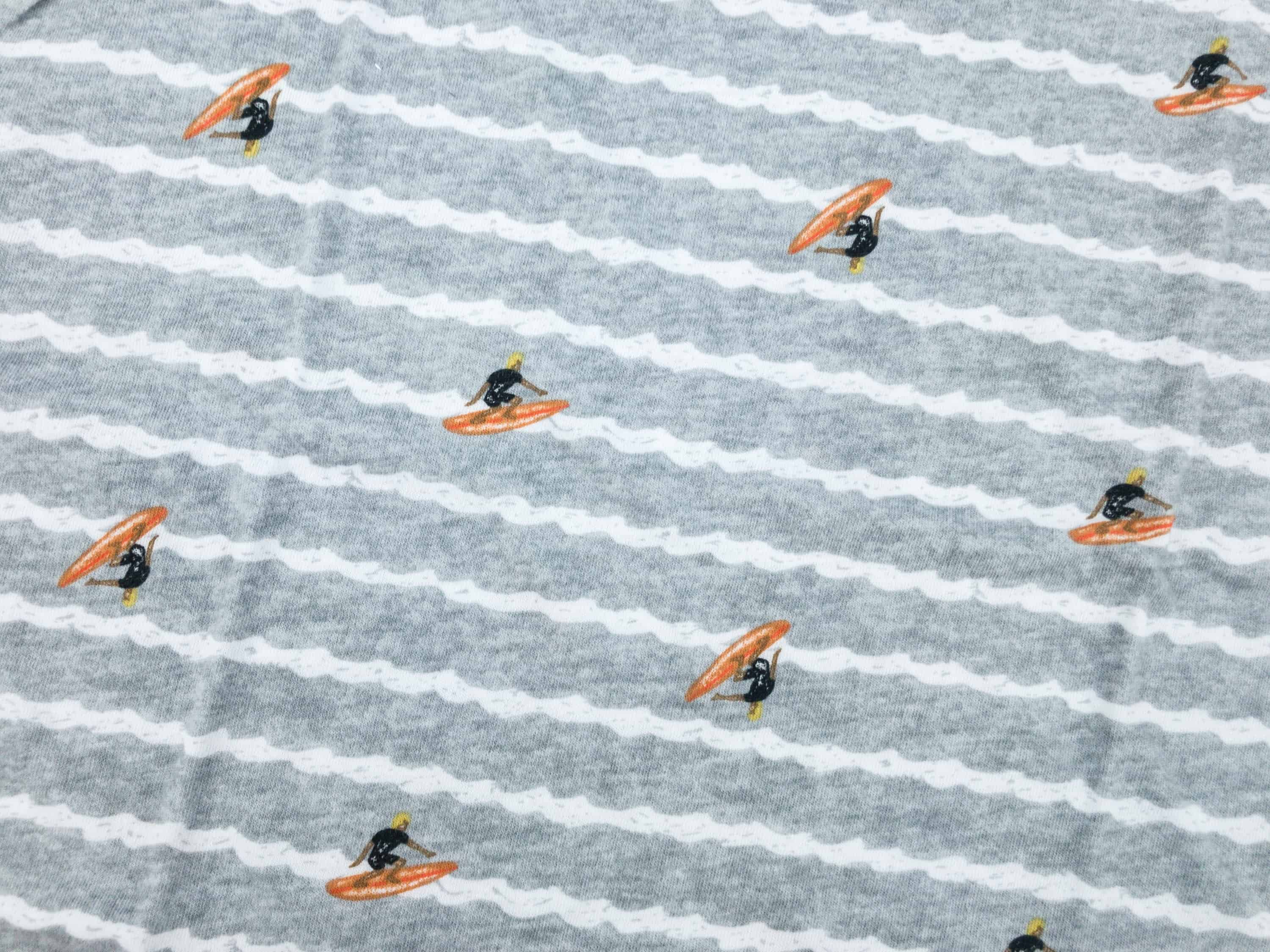 The surfer print is dispersed throughout the shirt. There are also white waves against the light gray shirt.
Who's ready to strike a pose? My son seems happy with his new outfit!
Old Navy Beach Fleece Crew ($19.99) It's an awesome fleece crew shirt with a box type drawing of a shark splashed on almost the entire front of the shirt. It looks even cooler with the shirt's deep blue color.
Old Navy Fleece Shorts ($17.99) This fleece short looks exceedingly comfortable to wear. There are no tight hems or waist. It's a free-flowing short that is perfect for all the tumbling and running and jumping my son will be doing for the rest of the summer.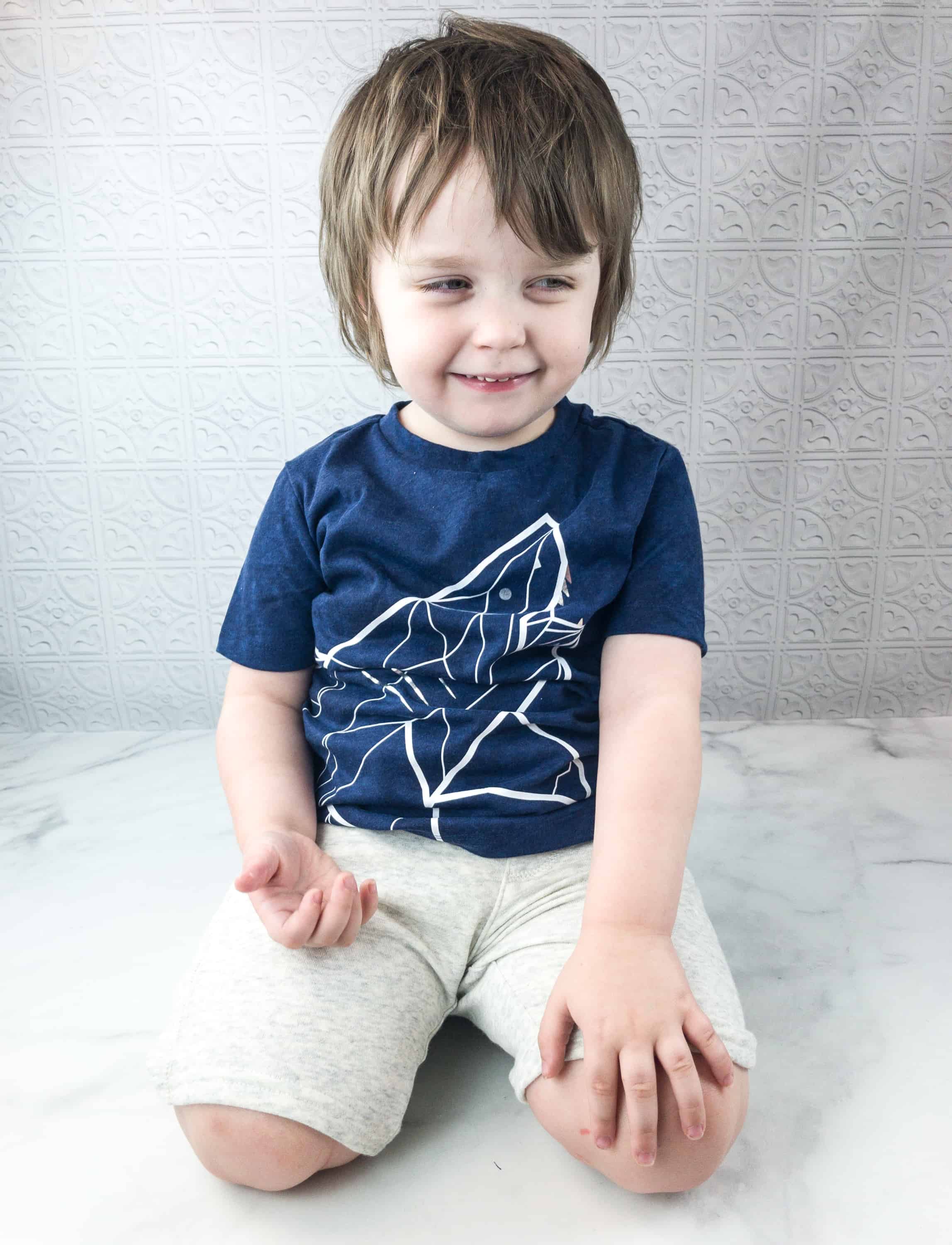 I love how this pair looks on my little guy. He seems happy to be modeling the set. The shorts complement his top and it can also work with the other tops in this collection.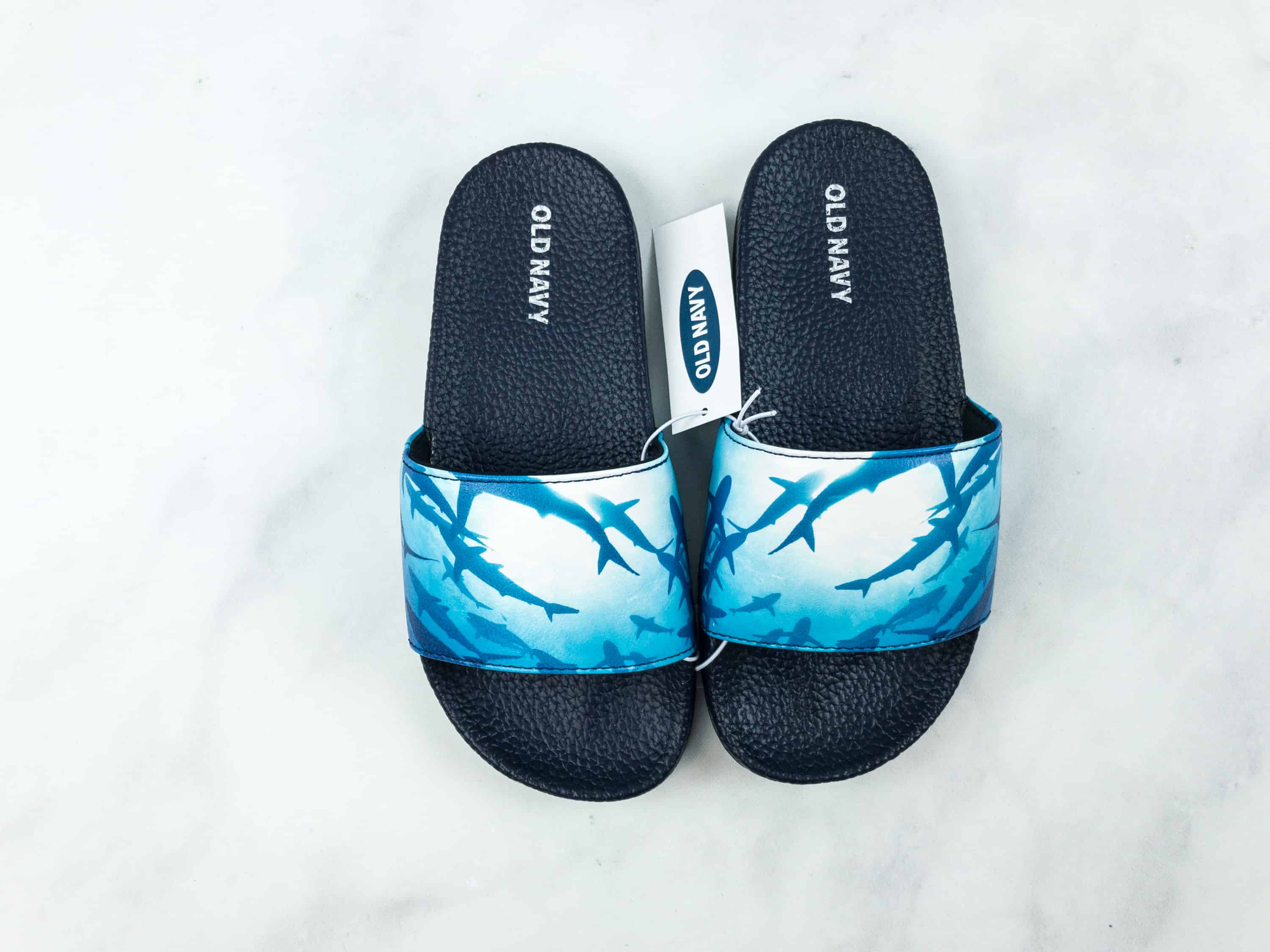 Old Navy Sandals ($12.99) This pair of sandals is a nod to sharks, the kings of the ocean!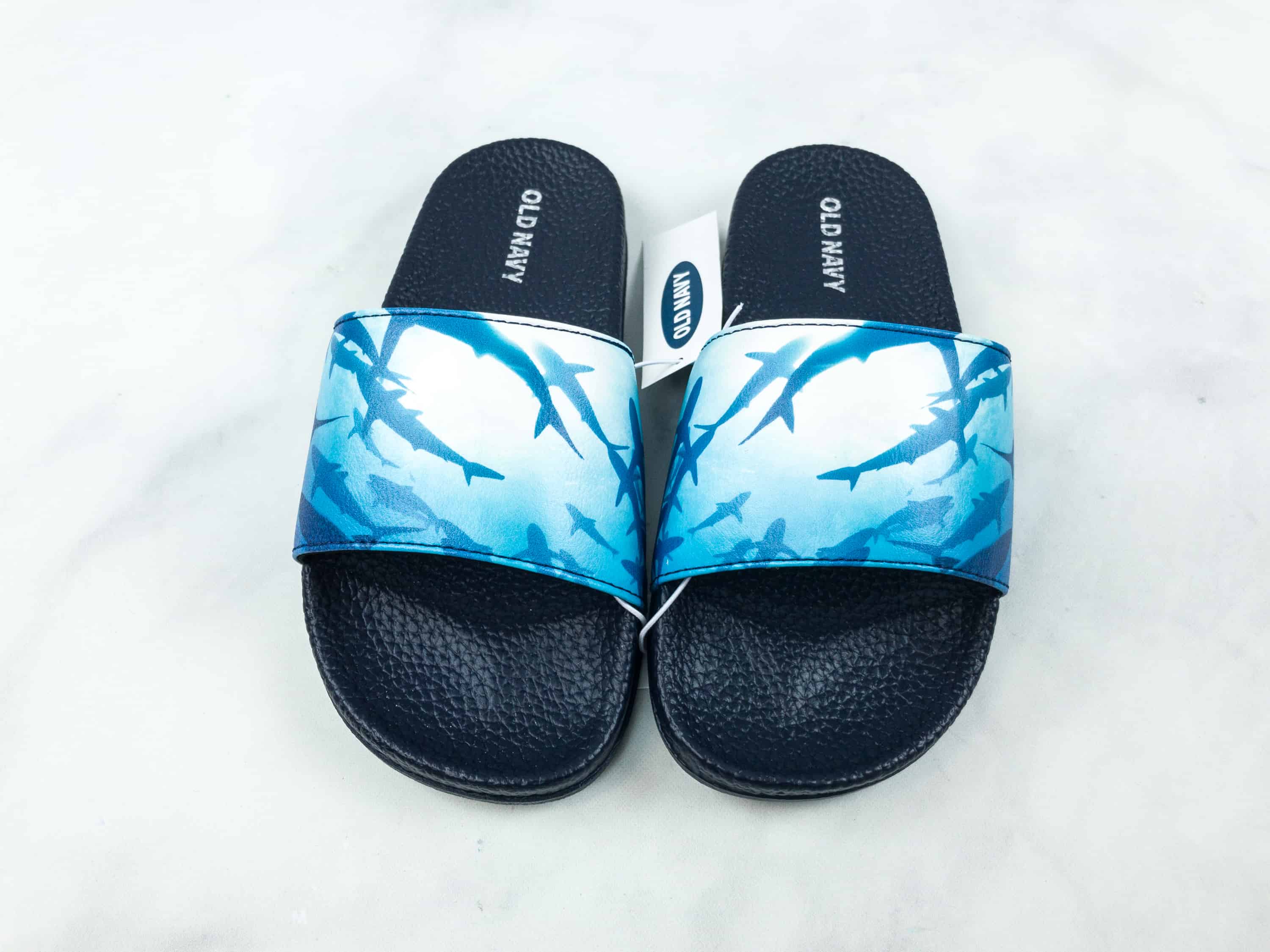 It's an open-toed sandal that can actually keep your little one's feet dry especially during the sweltering summer.
Unfortunately these are a little too big for my little guy – a bummer because he's the first little one that likes sandals out of my crew.
Old Navy's summer collection is a hit with my son. He loved all the clothes included here, especially the shark graphic tee and the shark sandals. The long-sleeved top is not exactly summer-friendly, but it's still comfy and I'm sure my son would also love to wear it when the weather gets cold. All in all, we're quite pleased with this collection but we're also sad that this will be the last box from Old Navy!
What do you think about this kid's clothing subscription?