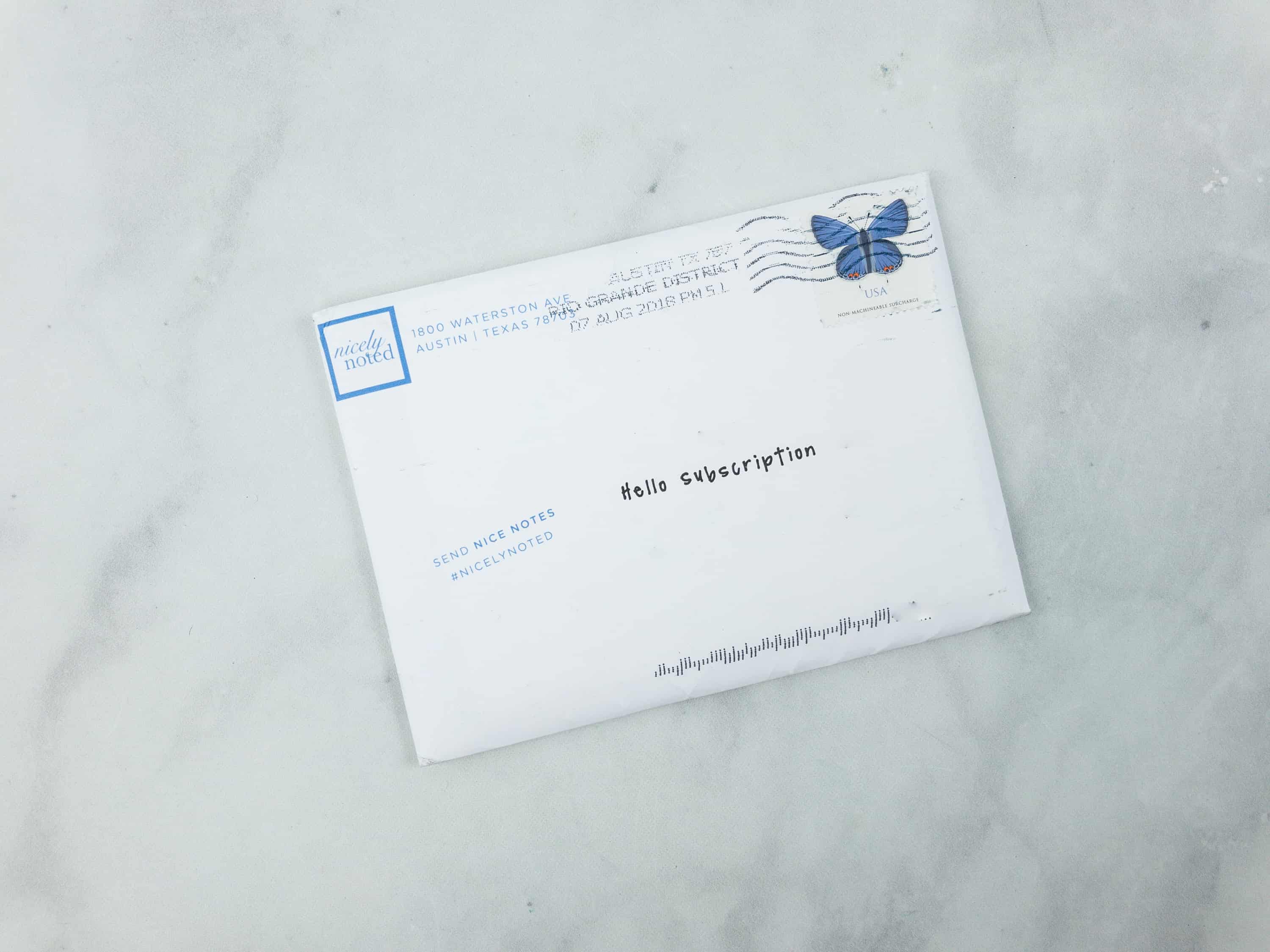 Nicely Noted is a monthly greeting card subscription. With every mailing, you'll receive a collection of handmade letterpress cards plus the stamps to send them. This is art to give away, not to keep! This subscription is absolutely perfect for anyone who wants to start (or continue) sending letters in the mail to family and friends.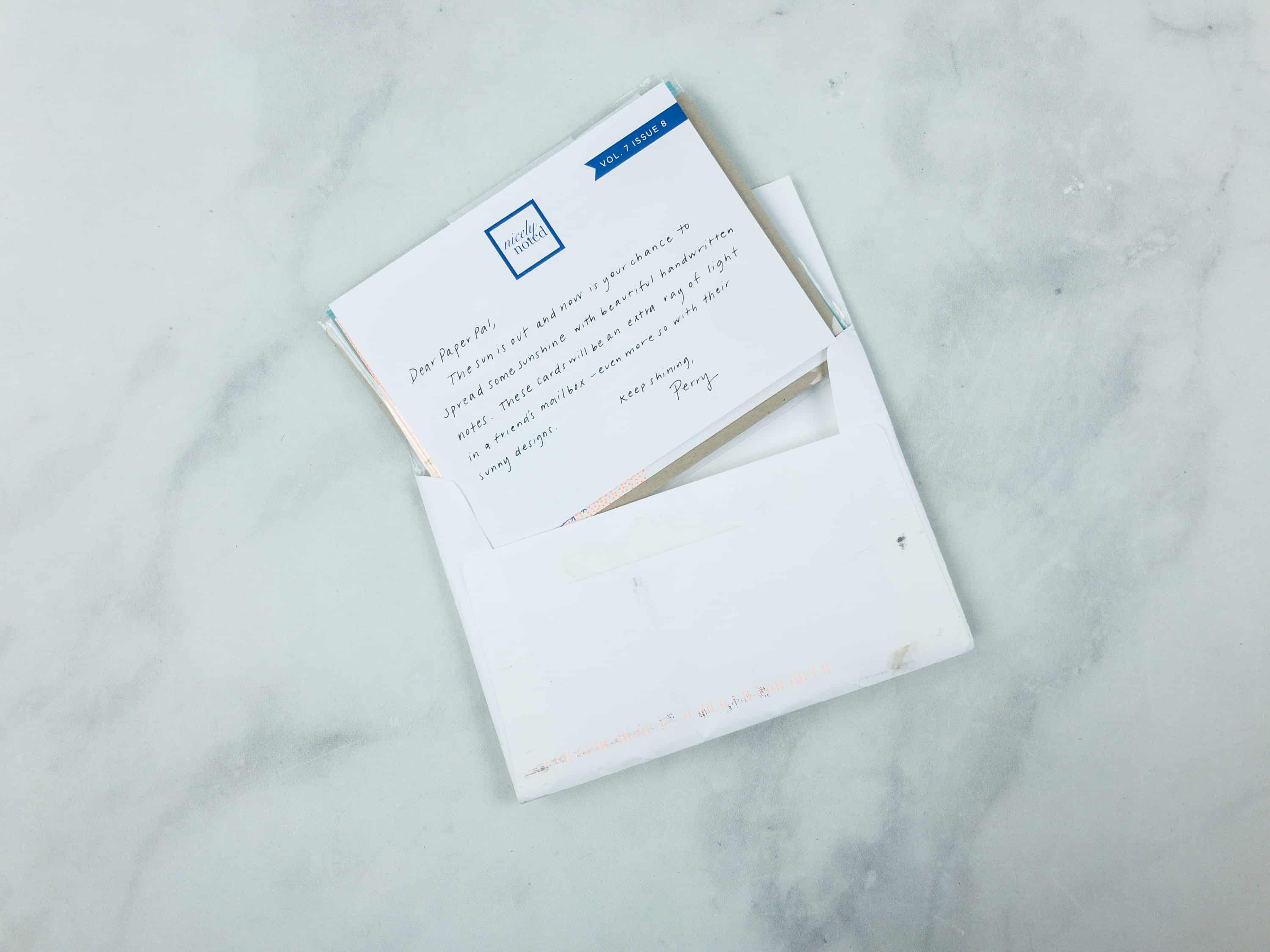 DEAL: You can get 20% off from your first box by using the code NICE20.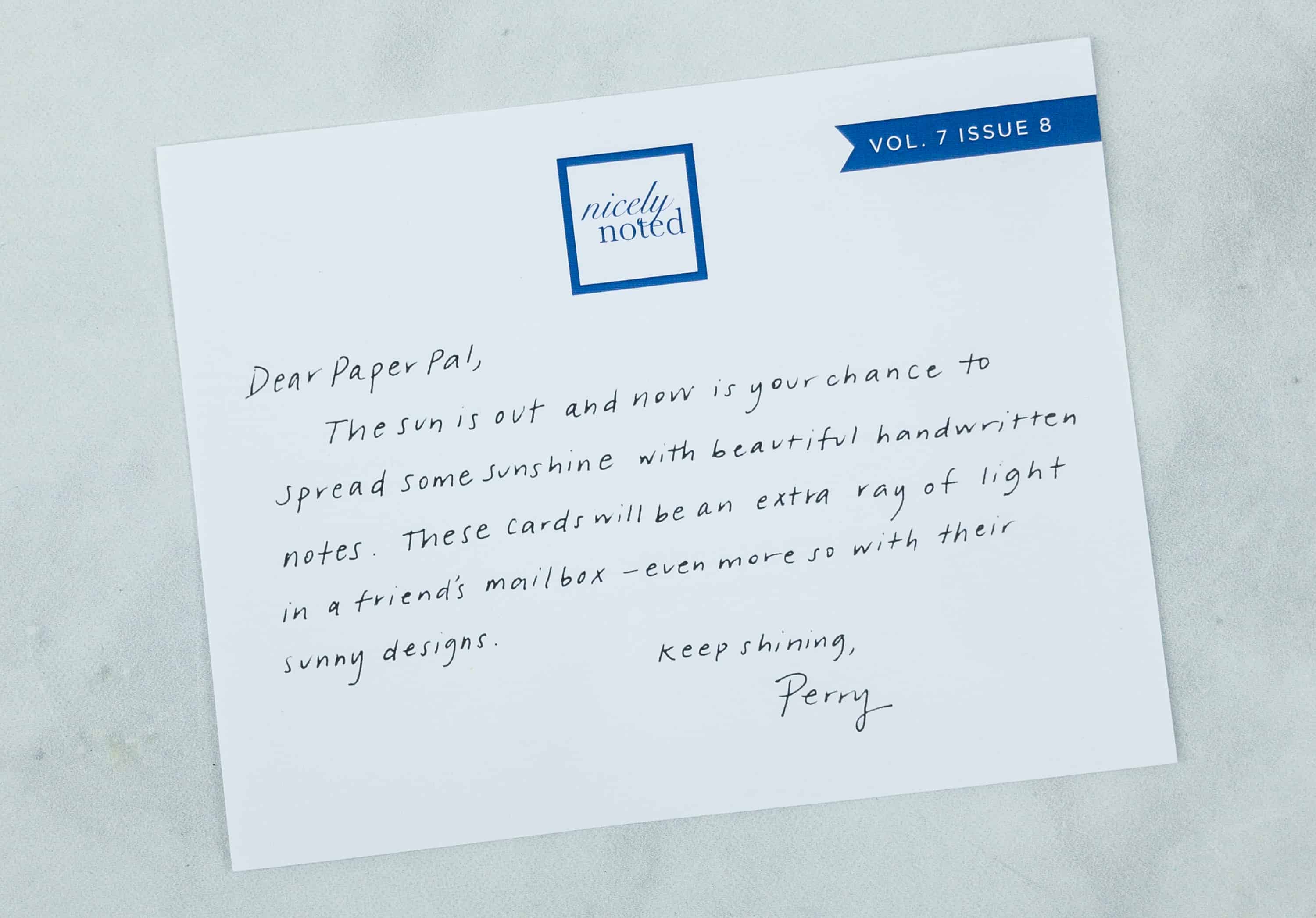 There's a letter from Perry of Nicely Noted!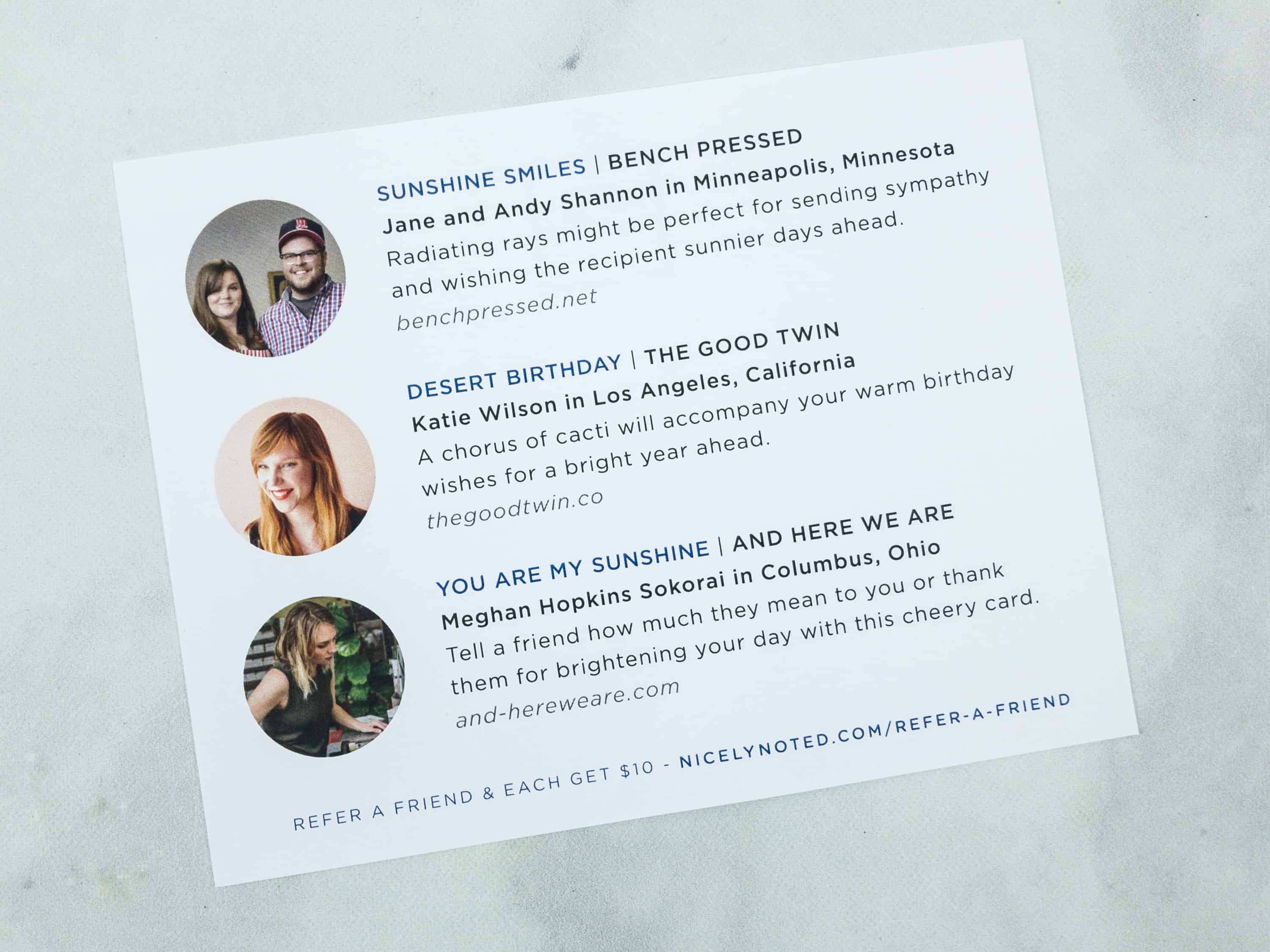 The card features artists behind this month's collection of letterpress cards. It's nice that Nicely Noted introduces their artists and the story behind them too.
Everything I received this month!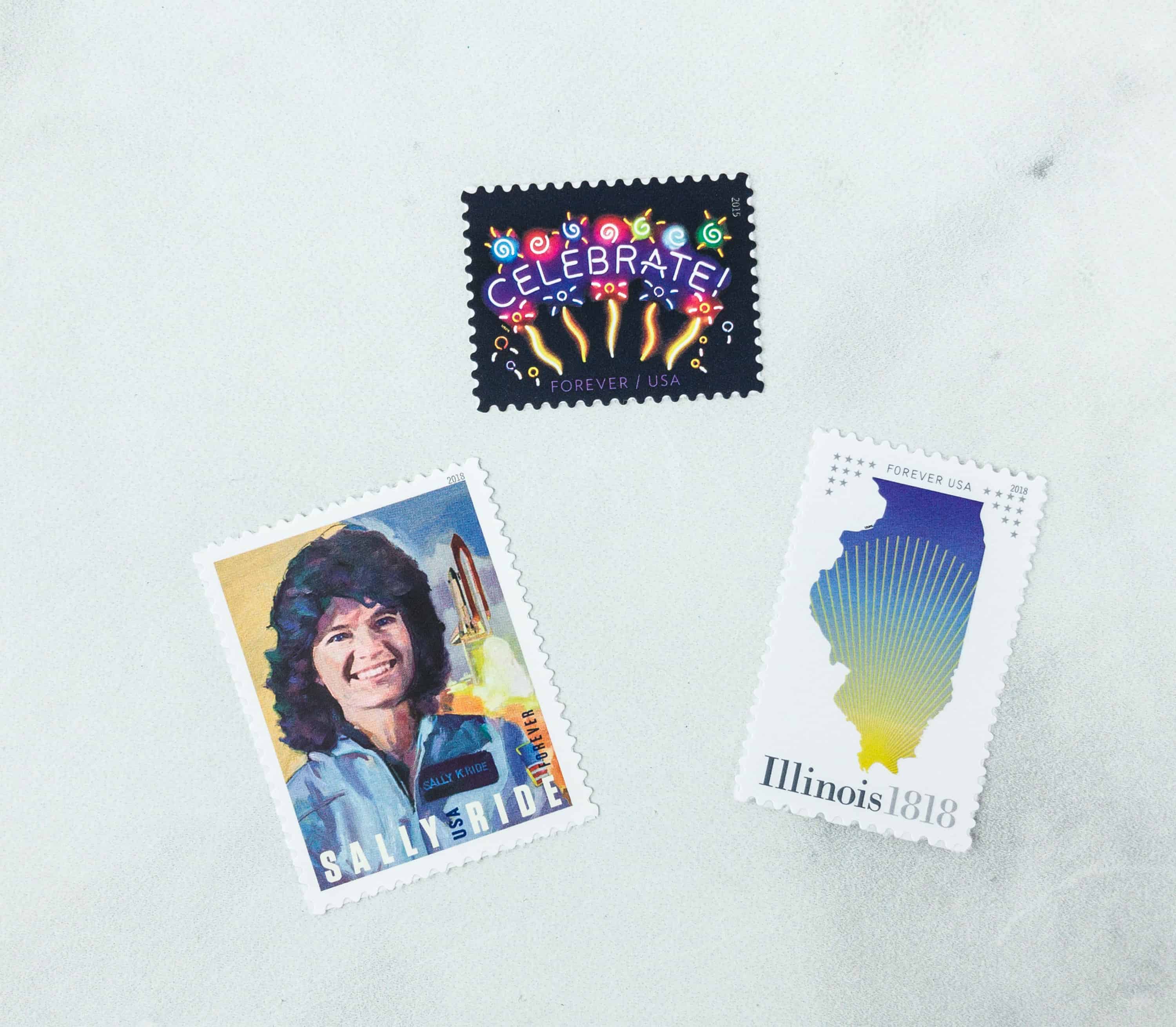 Mail Stamps. With every mailing, you will receive 3 stamps that you can mix and match with the cards.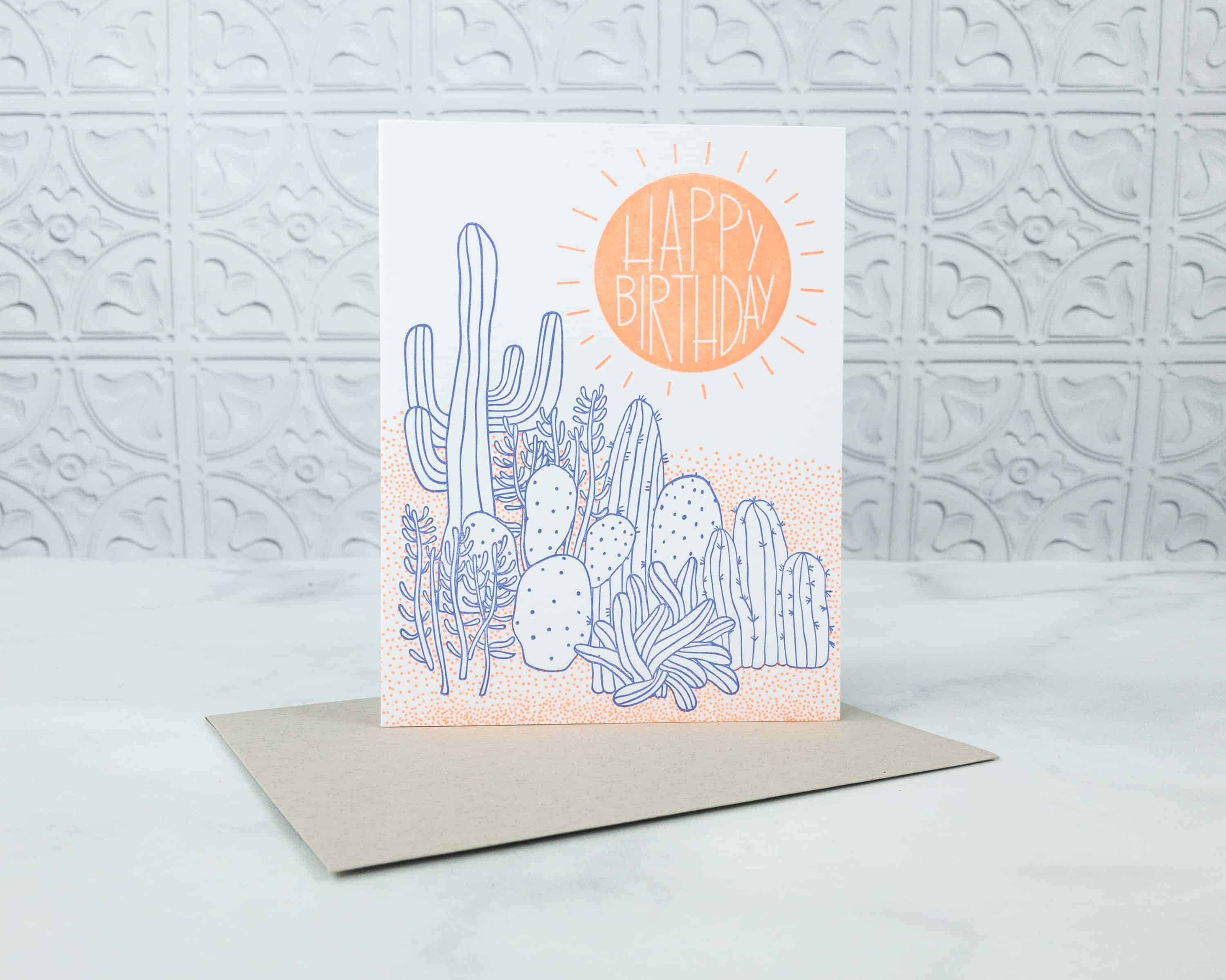 The Good Twin Co Desert Birthday Greeting Card ($5) It's a desert-themed card featuring cacti in different shapes and sizes. How lovely!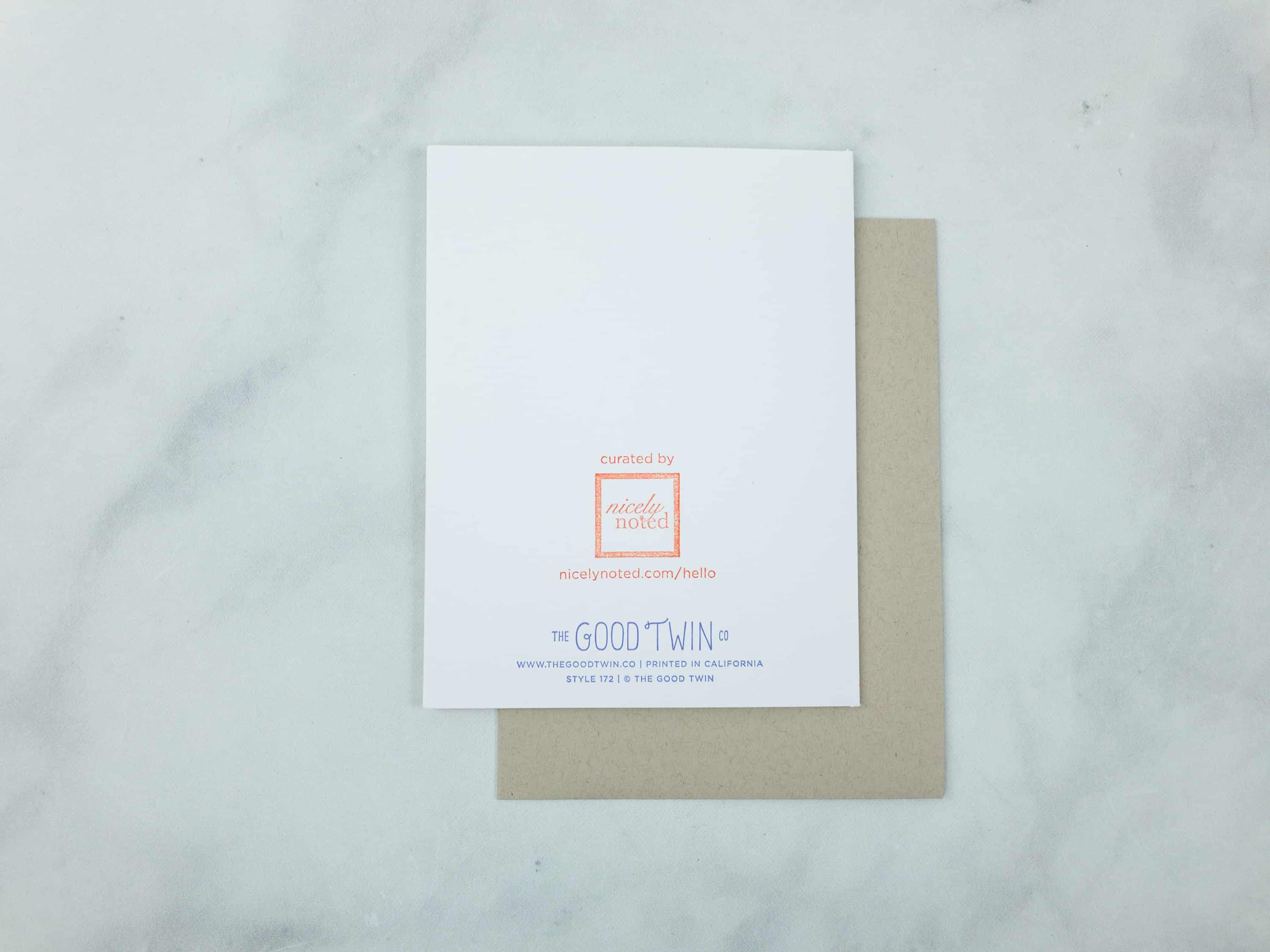 Nicely Noted's logo is stamped at the back. It also comes with a light brown envelope.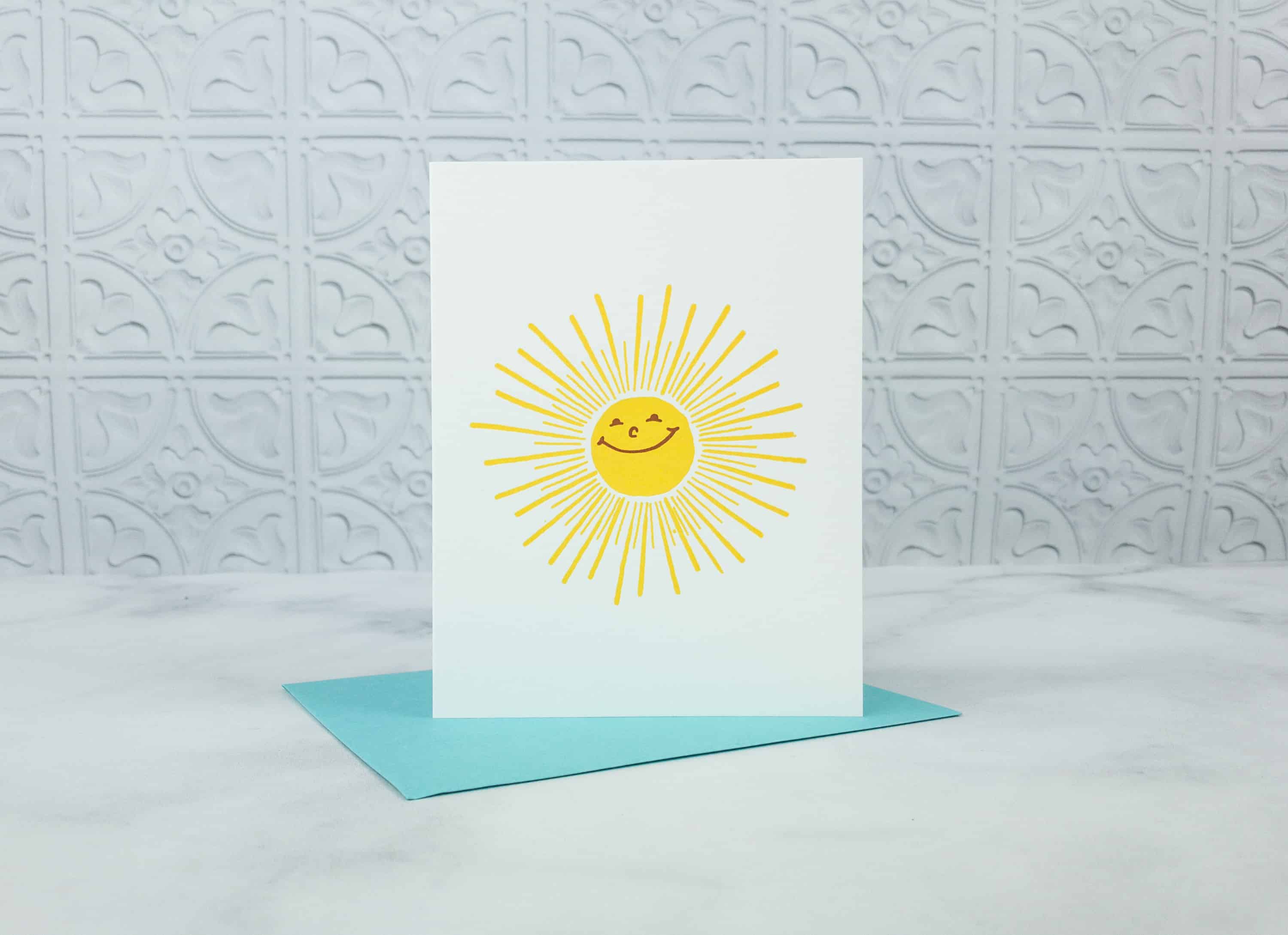 Bench Pressed Sunshine Letterpress Card ($5) This vibrant and cheery card has the sun's smiling face in the middle. It does look warm, doesn't it?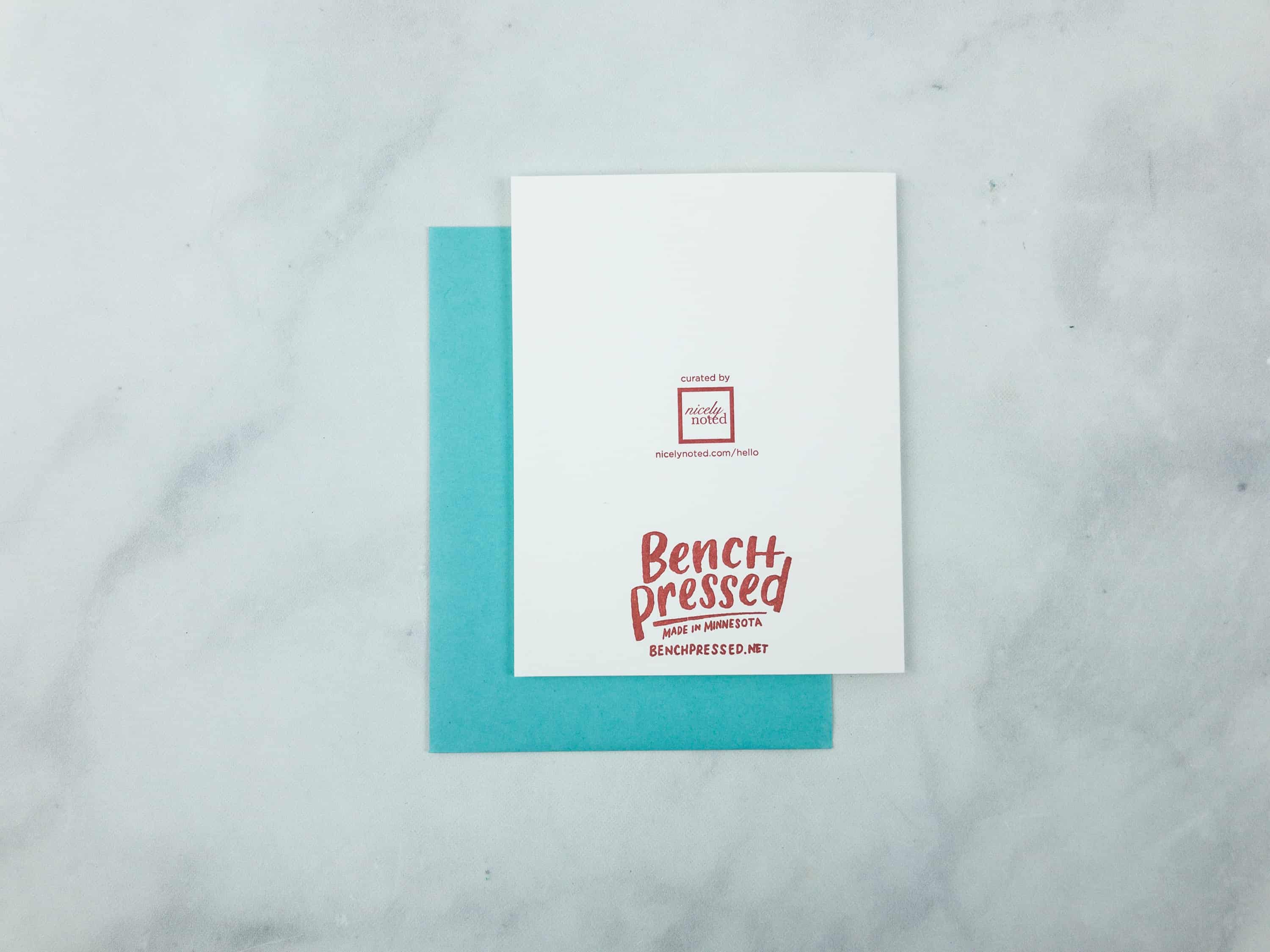 You'll also find the Bench Pressed logo at the back of the card. It comes with a turquoise envelope.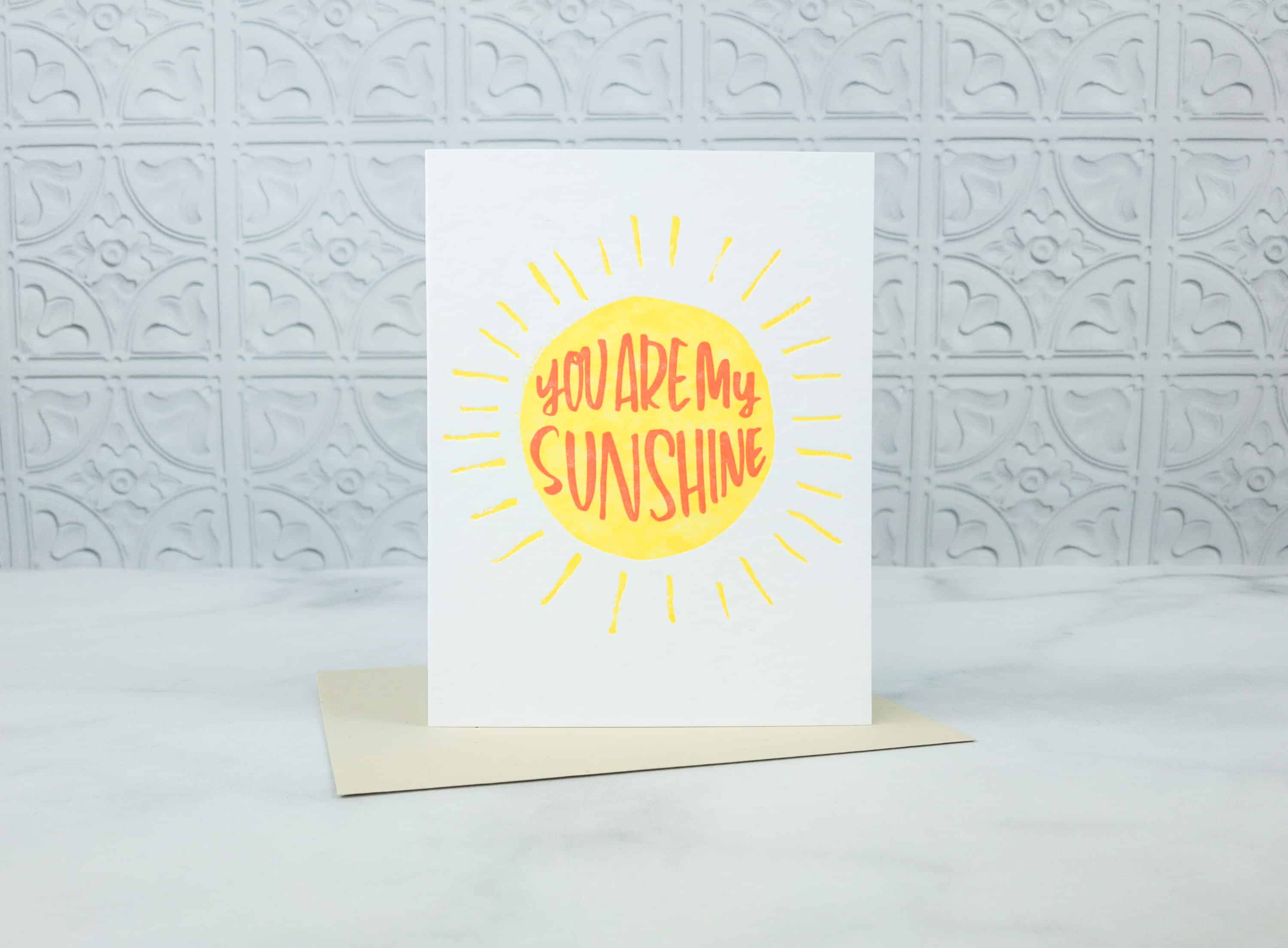 And Here We Are Printing You Are My Sunshine Card ($5) Simple yet sweet and warm, this card is such a nice way to let someone know they are loved. It says "you are my sunshine" in a handwritten font over a sun illustration.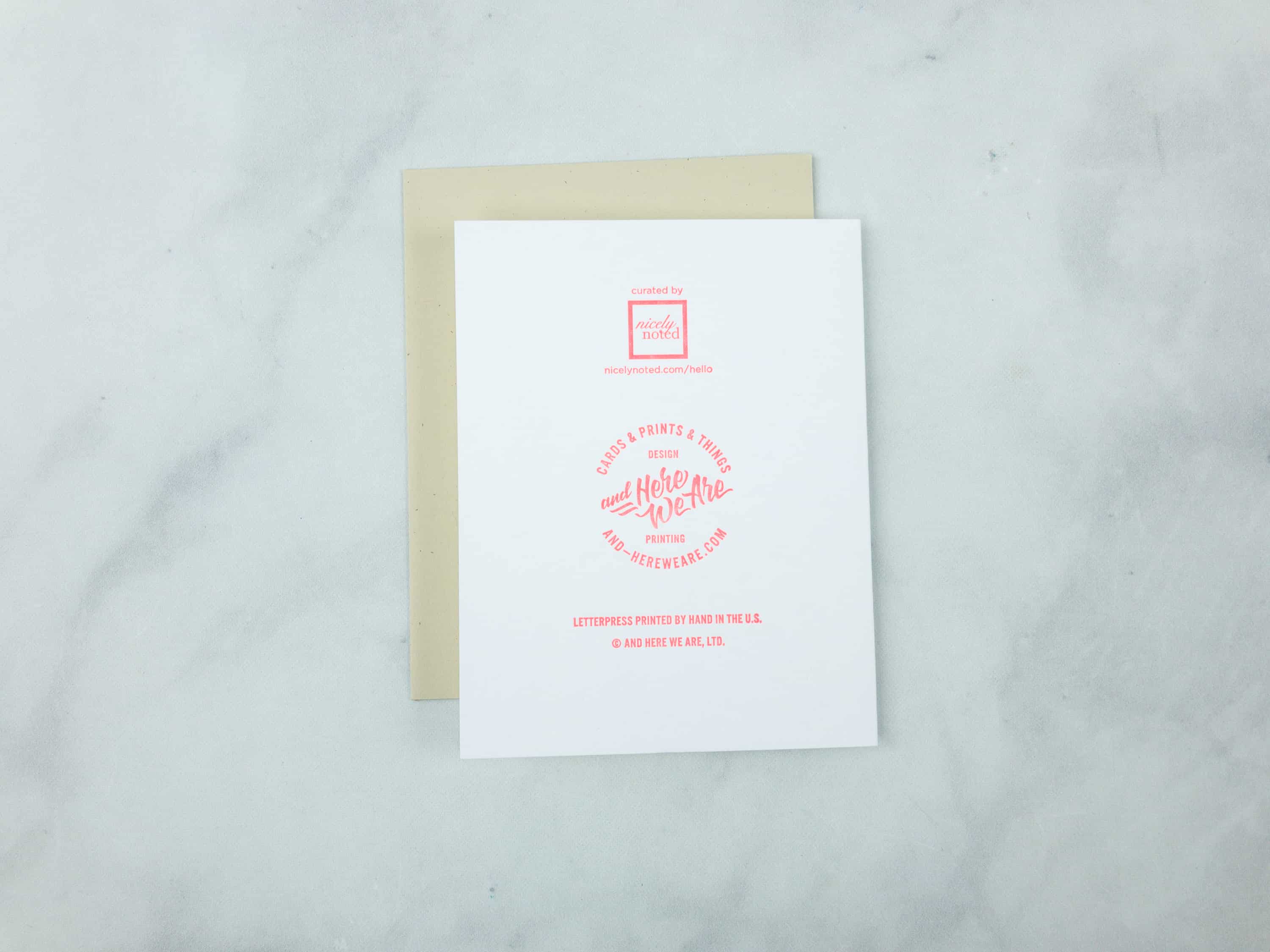 At the back of the card are the logos of Here We Are and Nicely Noted. The envelope is cream colored.
Nicely Noted always does a great job in putting together fun greeting cards each month, and this summer-themed designs are exactly what I need for the season. I can't wait to spread a bit of warmth to others using these cards! The stamps are also a nice bonus and it makes it easy-peasy to just send those cards right out!
What do you think of this month's cards?