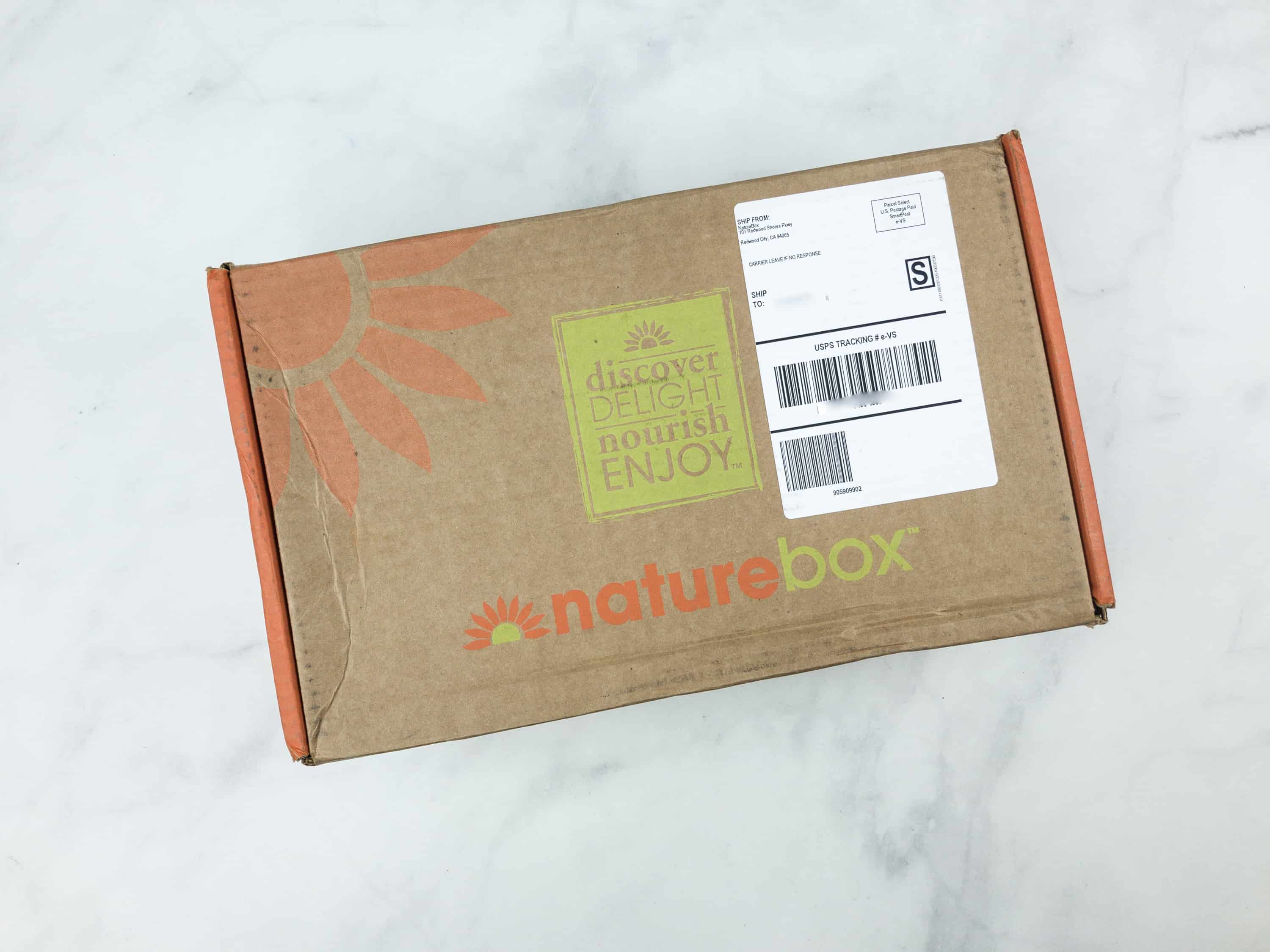 NatureBox is a monthly snack delivery box. While they previously had a subscription, they now offer a membership option instead of the monthly subscription. In this new scheme, your first 14 days of membership is FREE and after that, NatureBox is $5 per month and $5 will be credited towards your purchases. The credit expires monthly.
All NatureBox snack meet these criteria, many are vegan, non-GMO, and gluten-free.
Simple ingredients
No artificial junk (colors, flavors or sweeteners)
No high fructose corn syrup
No hydrogenated oils
No MSG
Less than 200 calories per serving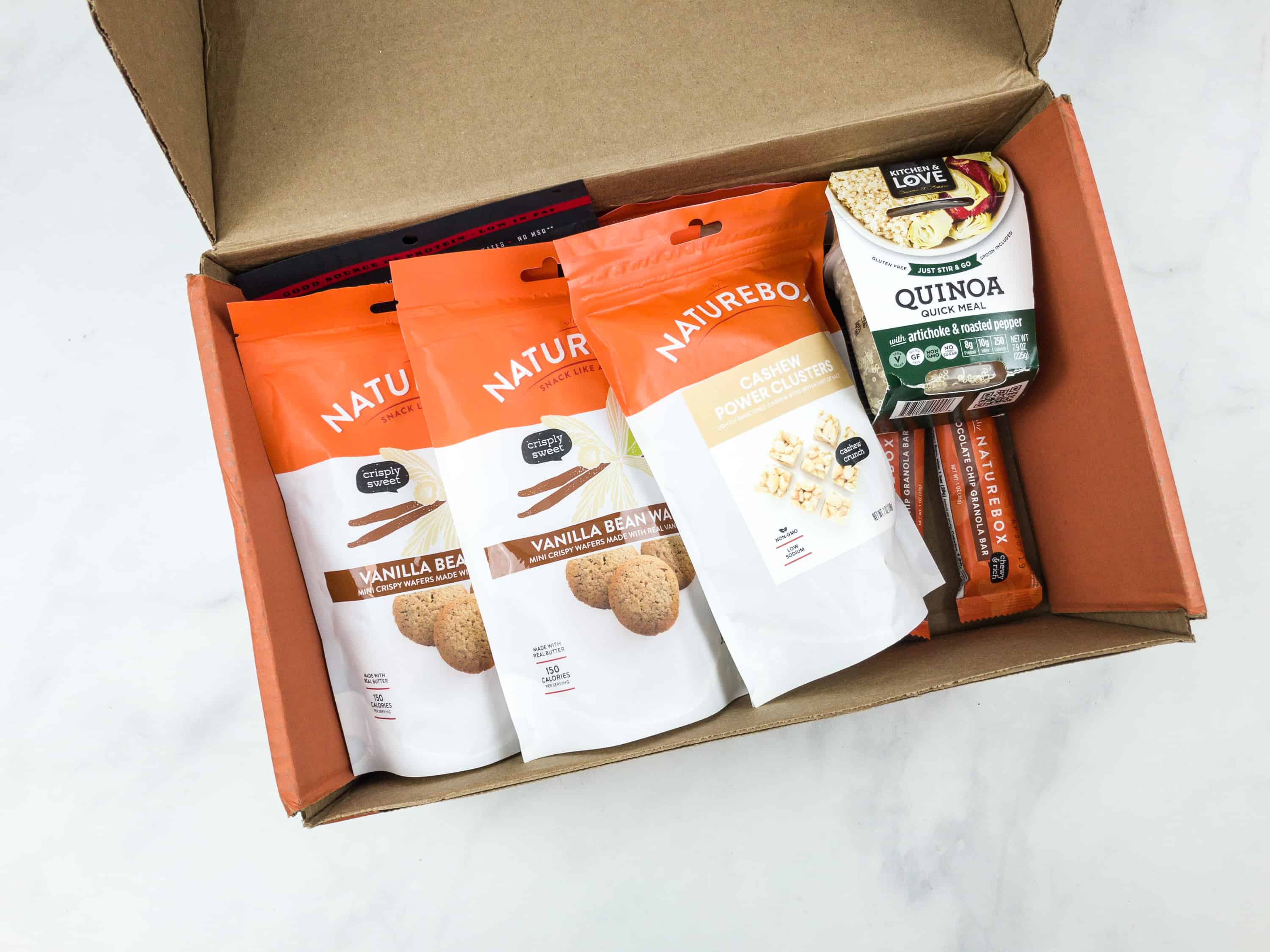 DEAL: Get 25% off your first order! Use this link to sign up and coupon code NATUREBOX25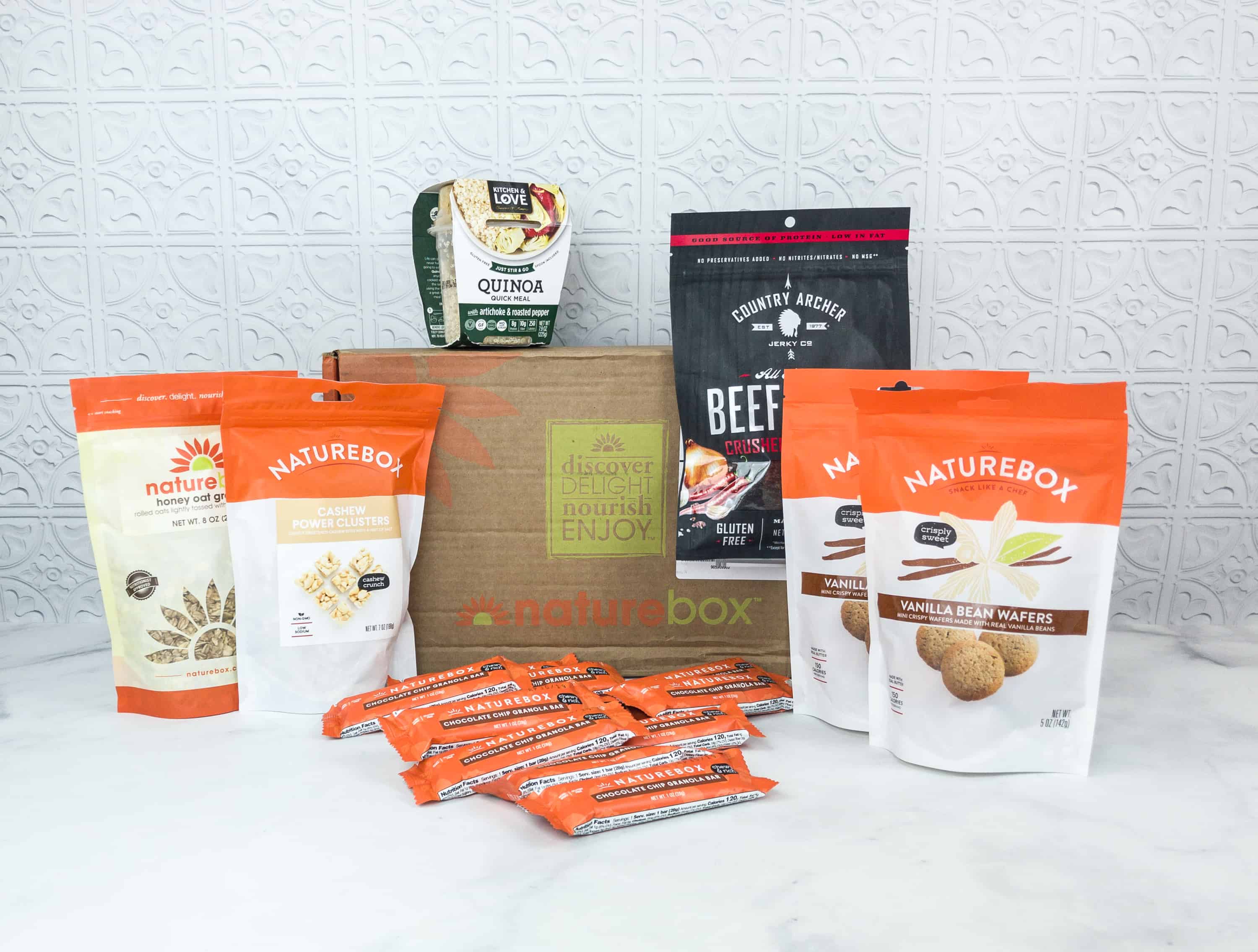 Everything in our box – we selected all the items for our delivery.
Naturebox Chocolate Chip Granola Bar ($17.99; $12.99 with member discount) The granola bar is light with a crispy and crunchy texture. It has whole grain brown rice and dark chocolate chips which will give you that quick pick me up when your energy levels are low. It's not overly sweet and has a nice cocoa flavor.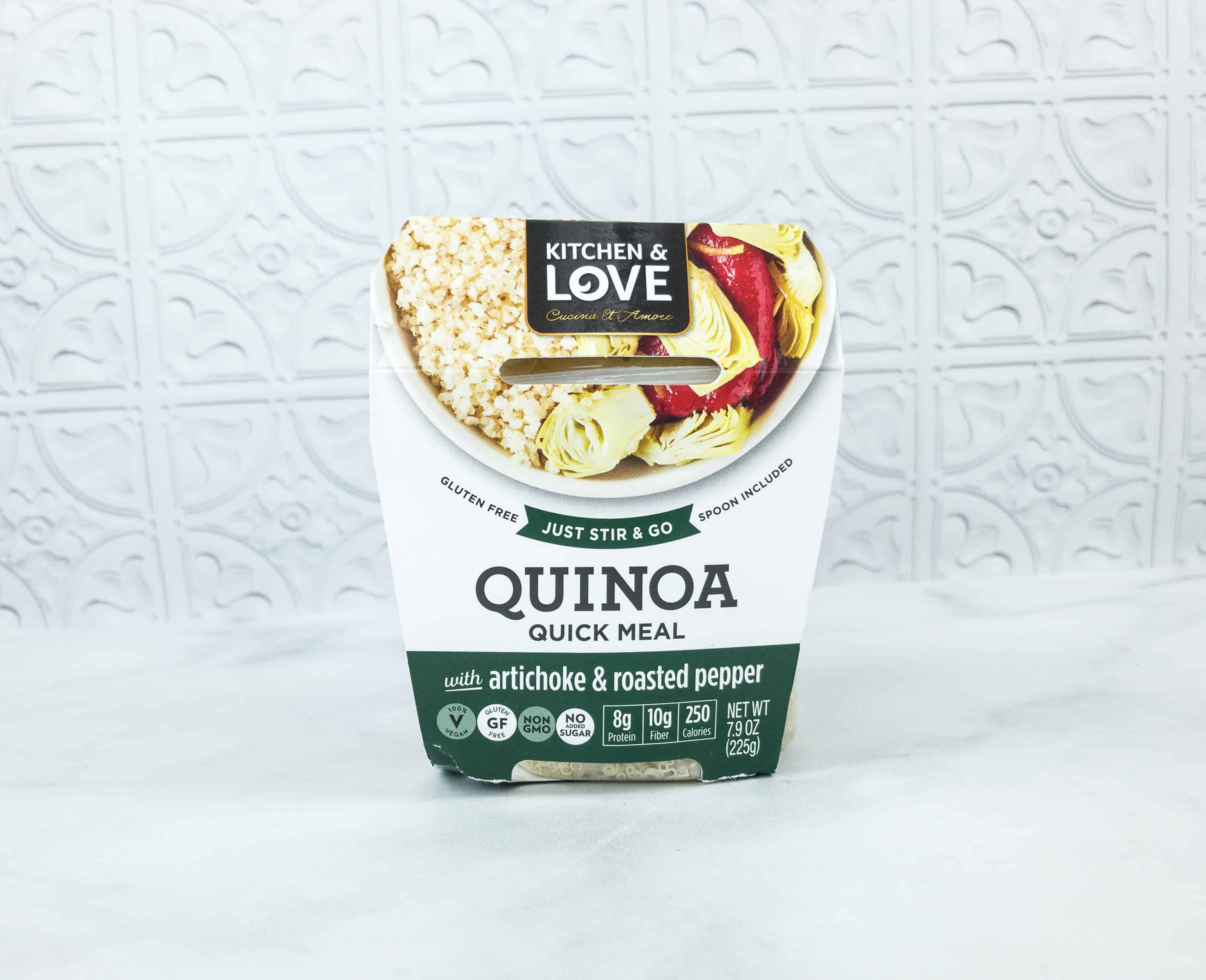 Kitchen & Love Quinoa Quick Meal With Artichoke & Roasted Pepper ($3.99) I love these for a quick, wholesome snack or easy lunch. It's made from prepared quinoa and has an artichoke and roasted pepper tapenade to mix in. It's a healthy meal that is bursting with flavors!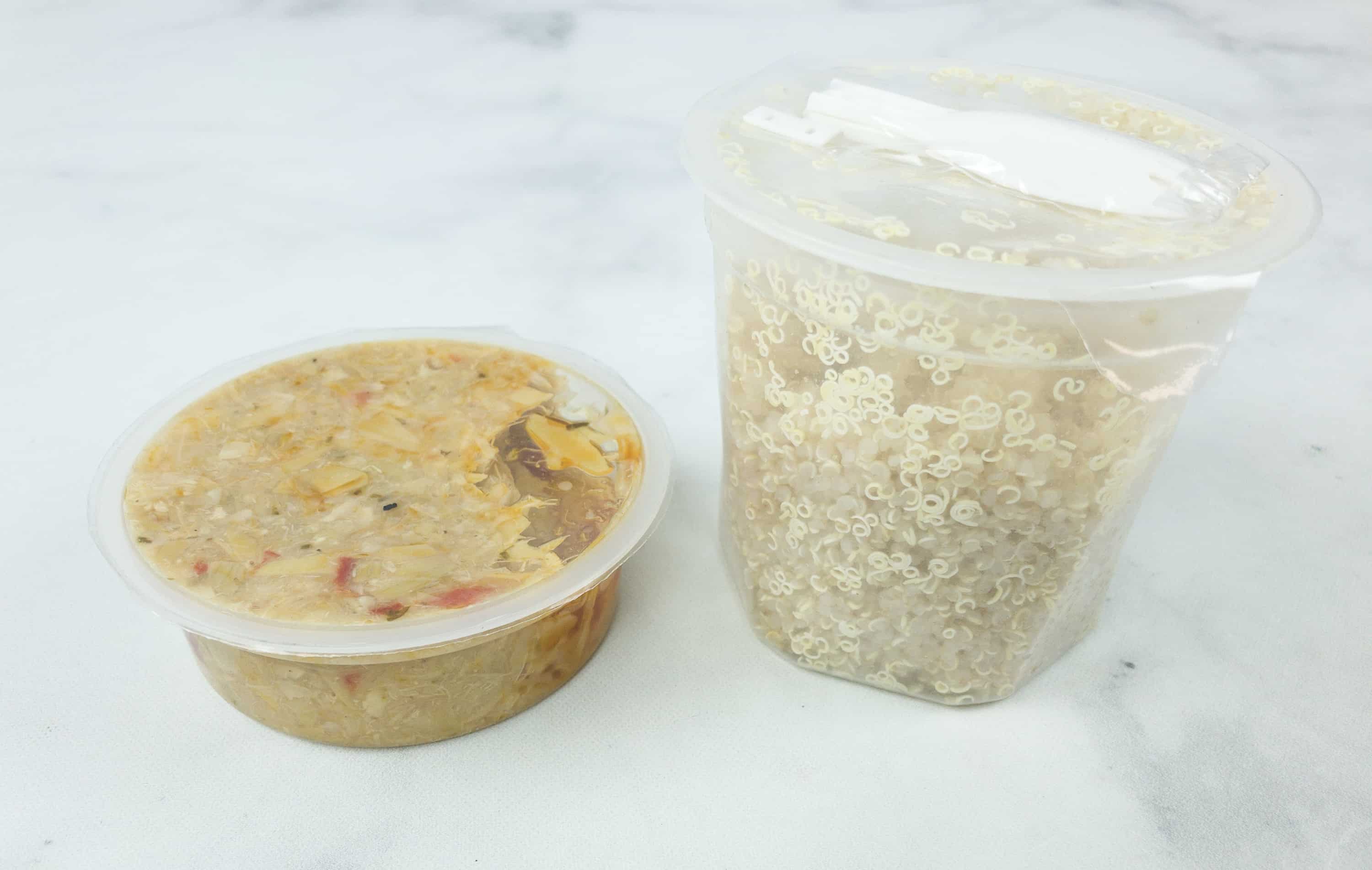 I love that the artichoke and roasted peppers were separated from the quinoa. You can combine them when you are ready to eat using the spork that's included in the box. No need to add water or even put it in the fridge, just stir the contents together and they're ready to eat! You can warm it up or eat it as is, if you prefer.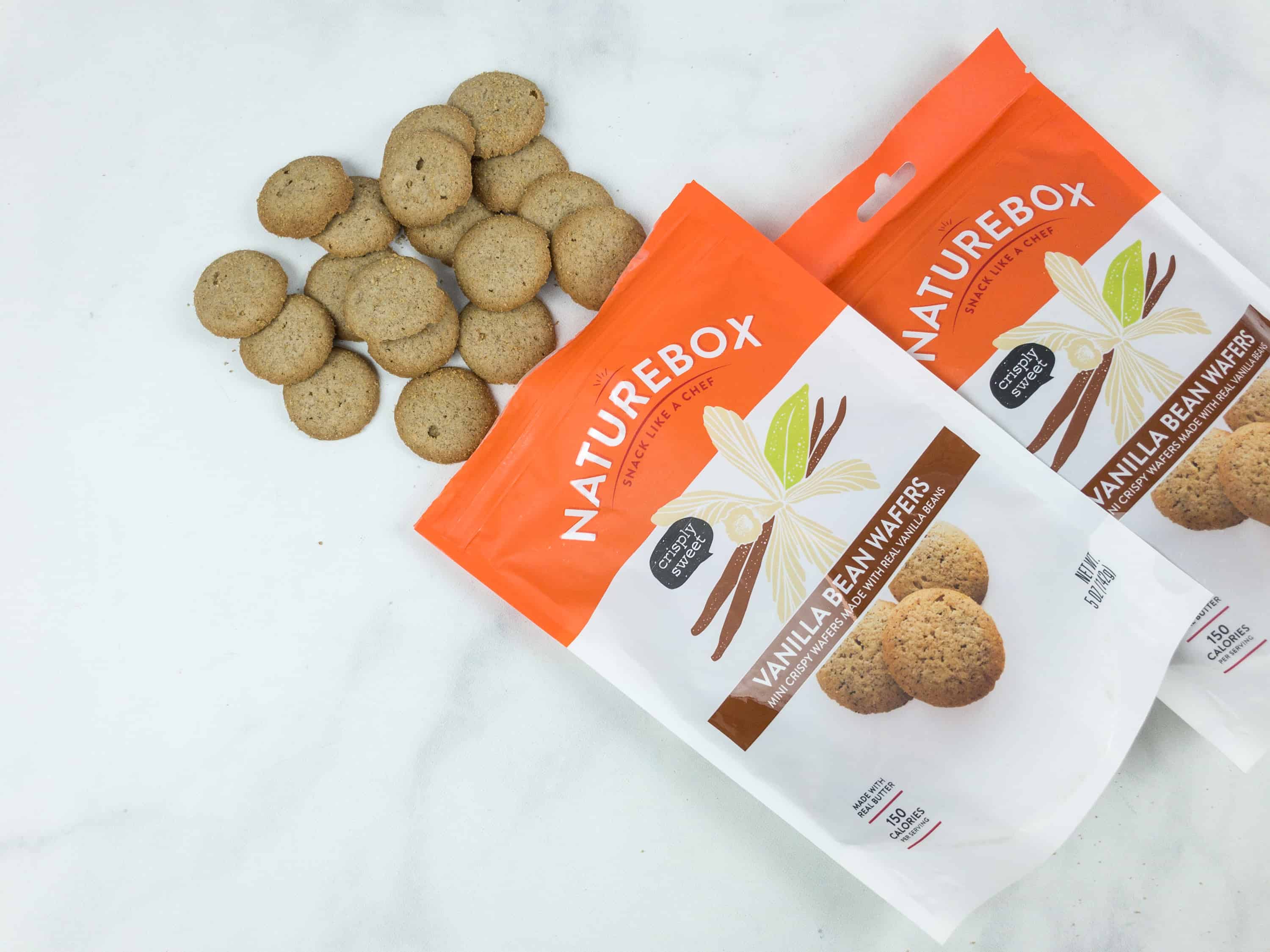 Naturebox Vanilla Bean Wafers ($8.49; $6.99 with member discount) It's a pack of vanilla bean wafers, a classic snack from Naturebox that makes use of real vanilla beans to give it that smooth vanilla taste. It's light and satisfyingly crunchy!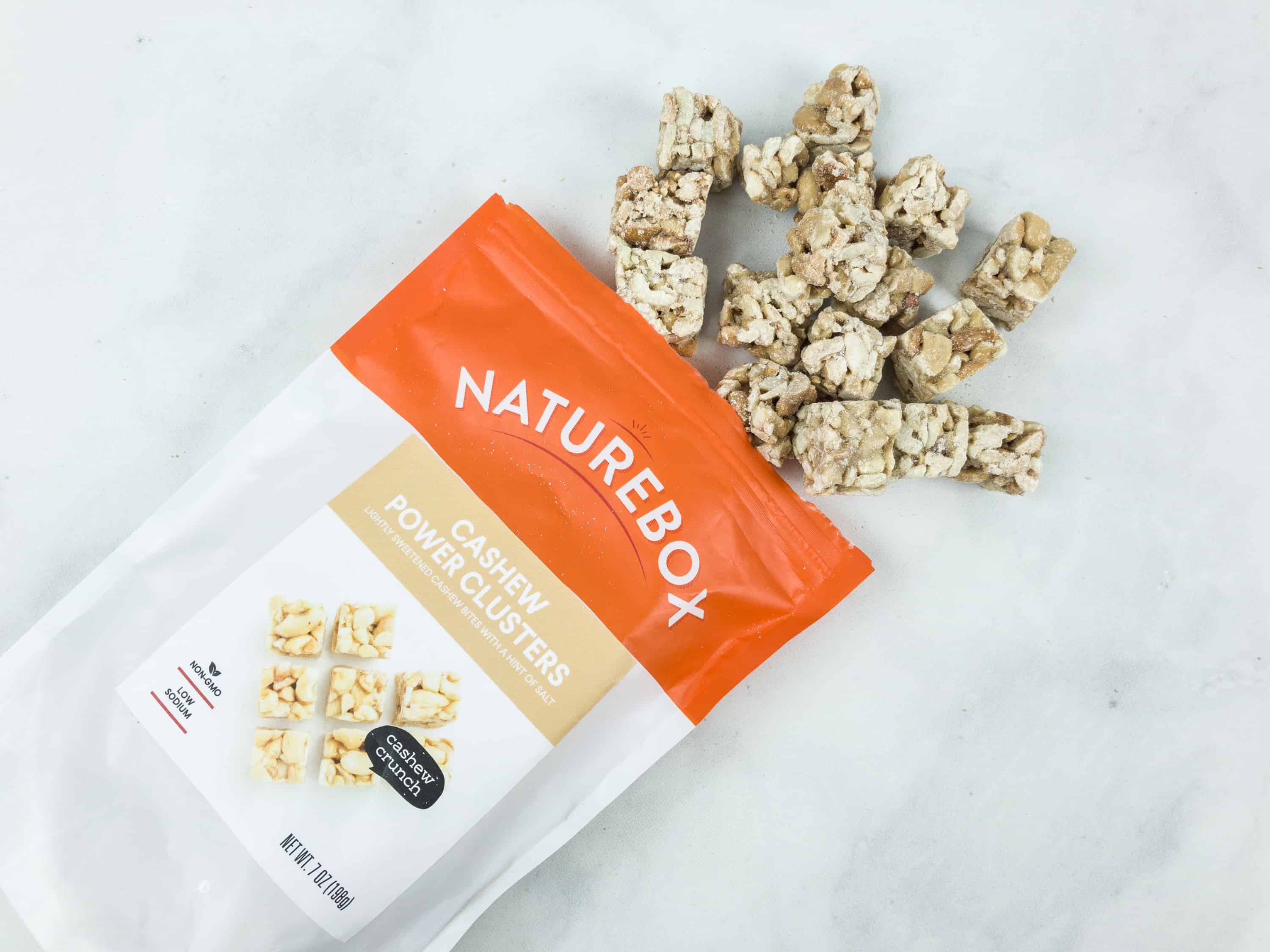 Naturebox Cashew Power Clusters ($8.99; $7.99 with member discount) Before your day becomes a total bust, cashew power clusters are sure to get you in the right frame of mind! Loaded with real cashews held together by a light praline, they have a slightly sweet taste with a hint of sea salt.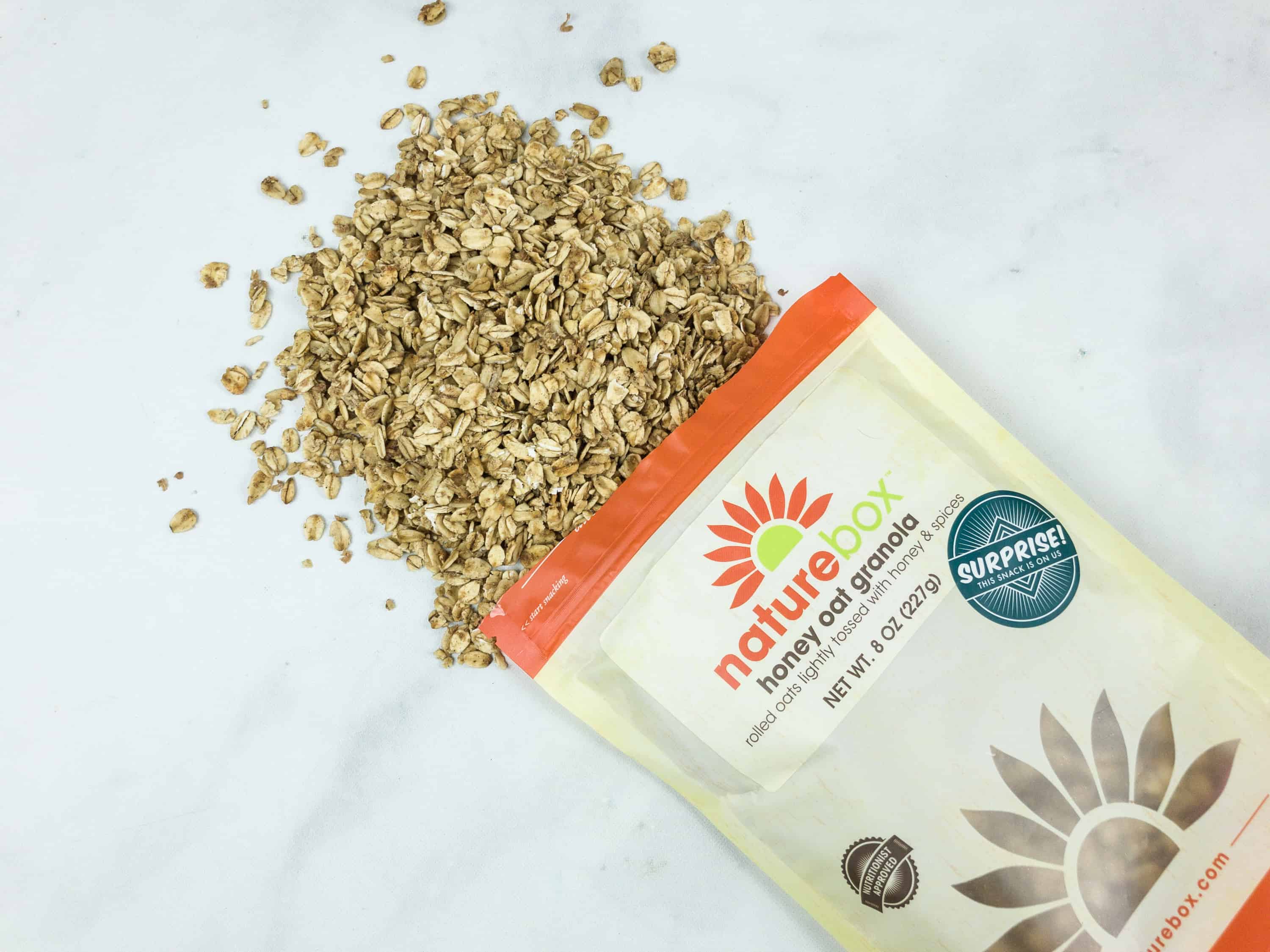 Naturebox Honey Oat Granola ($4.99; $3.99 with member discount) This honey oat granola is made from chewy rolled oats that are coated with a combination of molasses, honey, cinnamon, and brown sugar. It is not very sweet, and the oats are very hearty with a natural texture instead of a toasted one. I like this as a topping or add-in to cooked oatmeal. This particular bag was sent as a surprise bonus!
Country Archer Beef Jerky Crushed Red Pepper ($6.99) Who doesn't love jerky? This one comes with crushed red peppers into the mix. It is a little spicy, but it does give you that heat that will make you pause for a bit to enjoy the flavor. This is the perfect snack for those who want a filling snack that packs some heat. It has a good amount of chew to it and a nice balance of moisture so it's not rock hard.
Naturebox Club always satisfies my love for tasty snacks that are made from healthy ingredients. This month, the spicy beef jerky stole the show for me, as it was a thrill for my tastebuds! We love this subscription because we get to choose which snacks we like to receive, so there are no disappointing surprises, and the snacky items come in a big, multi-serving bag. We have some favorites, like the Cashew Power Clusters, that we always have to get, but we like to mix it up with great newer additions like the quinoa bowls. If you like a little more freedom in your snack subscription too, this is definitely worth trying!
Which snack is your favorite?