Lootaku is a monthly geek subscription box from Hong Kong packed with high-quality geek and gamer items. The subscription costs $49.00 per month + shipping (currently about $17 to the US), and you'll get 4-6 themed products, like plushies, action figures, memorabilia, etc., to satisfy your geeky cravings monthly – no fillers or promo items!
DEAL: Save 5% when you use this link and code DISCOUNT5.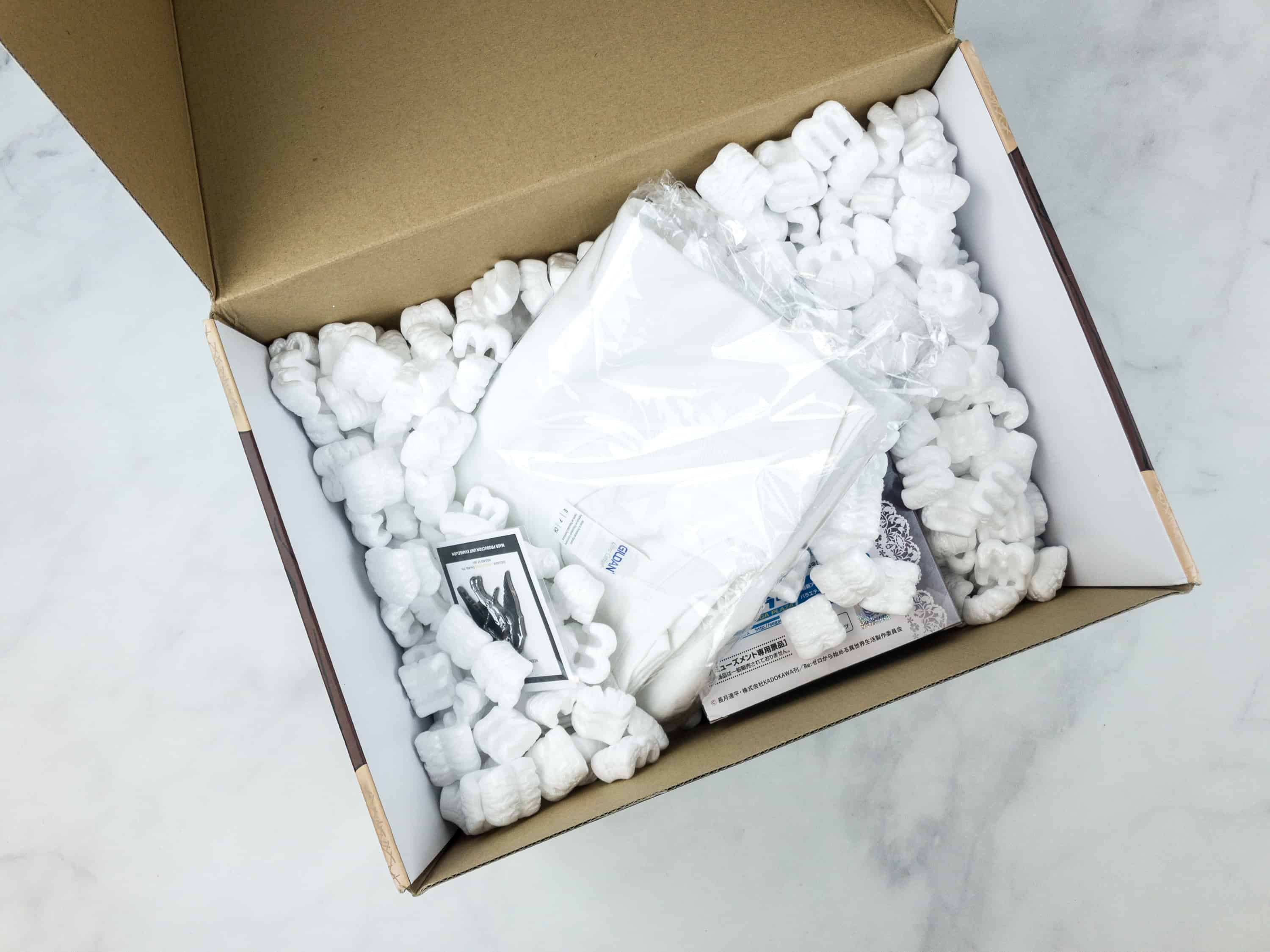 The contents are protectively packaged.
I like how the outside of the box is designed like a chest! The box also has these words inscribed: "The one who finds this chest shall be granted treasures of unimaginable value."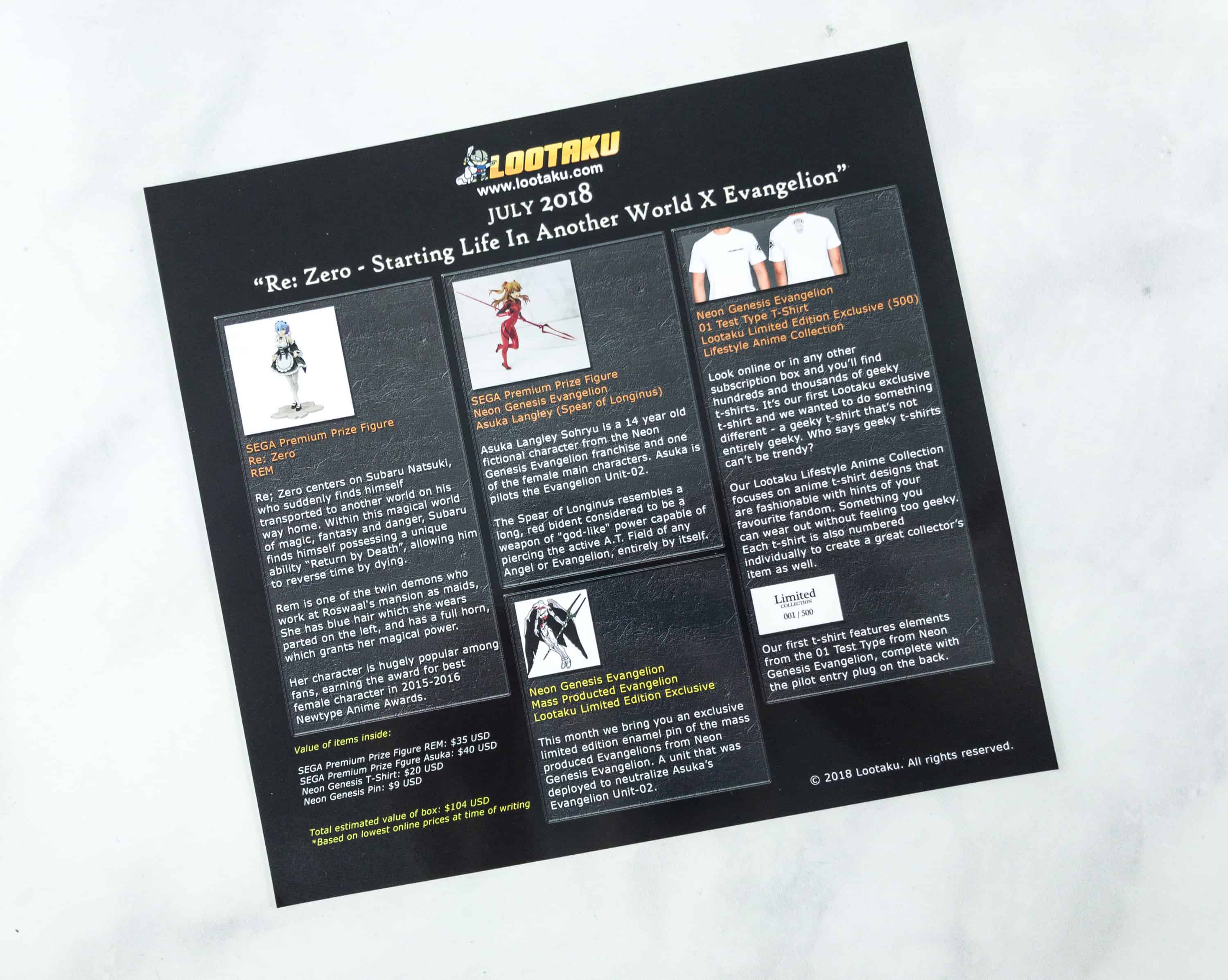 The theme this month is RE: ZERO – STARTING LIFE IN ANOTHER WORLD X EVANGELION!
The item information card, or Loot Table, is thick and glossy. It contains lots of details! When there are variations, it typically lists each possible variation you might receive.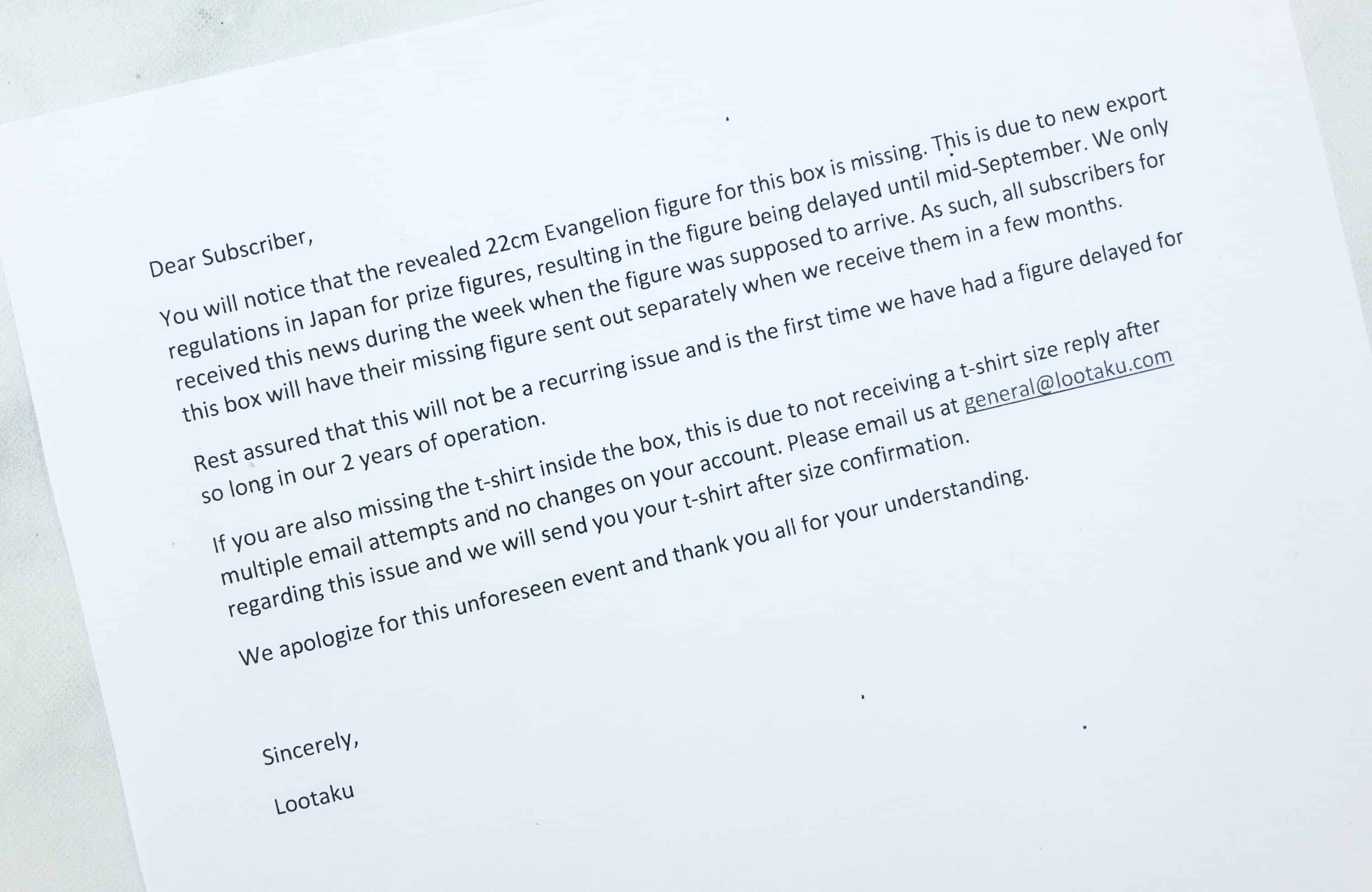 There's also a letter regarding the missing figure and the issue that arose that caused its delay. For those who were not able to receive the shirt, it is due to size confirmation issues. We will be expecting the figure come mid-September, good thing the shirt is included in this box.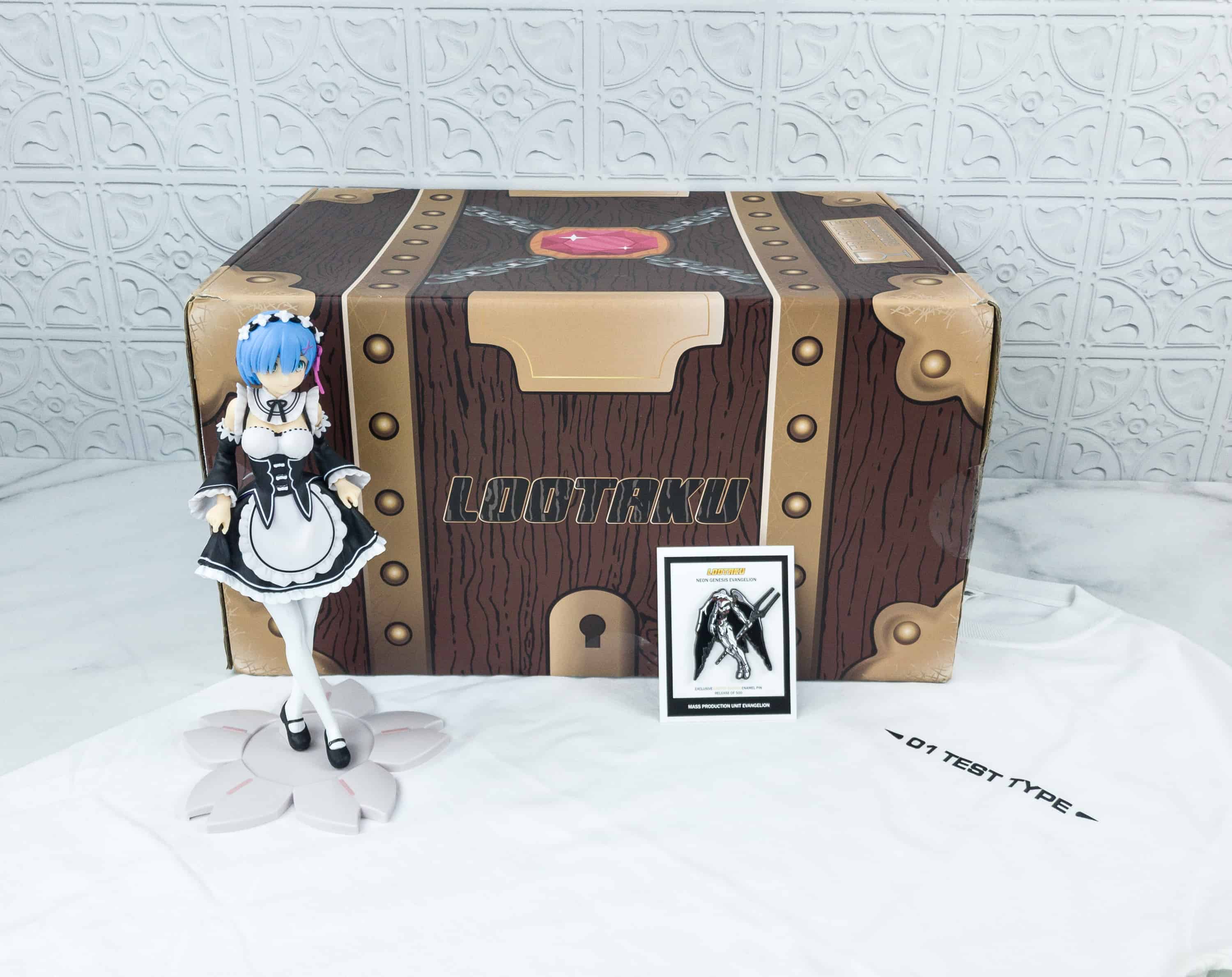 All the goodies inside my July 2018 Lootaku Box!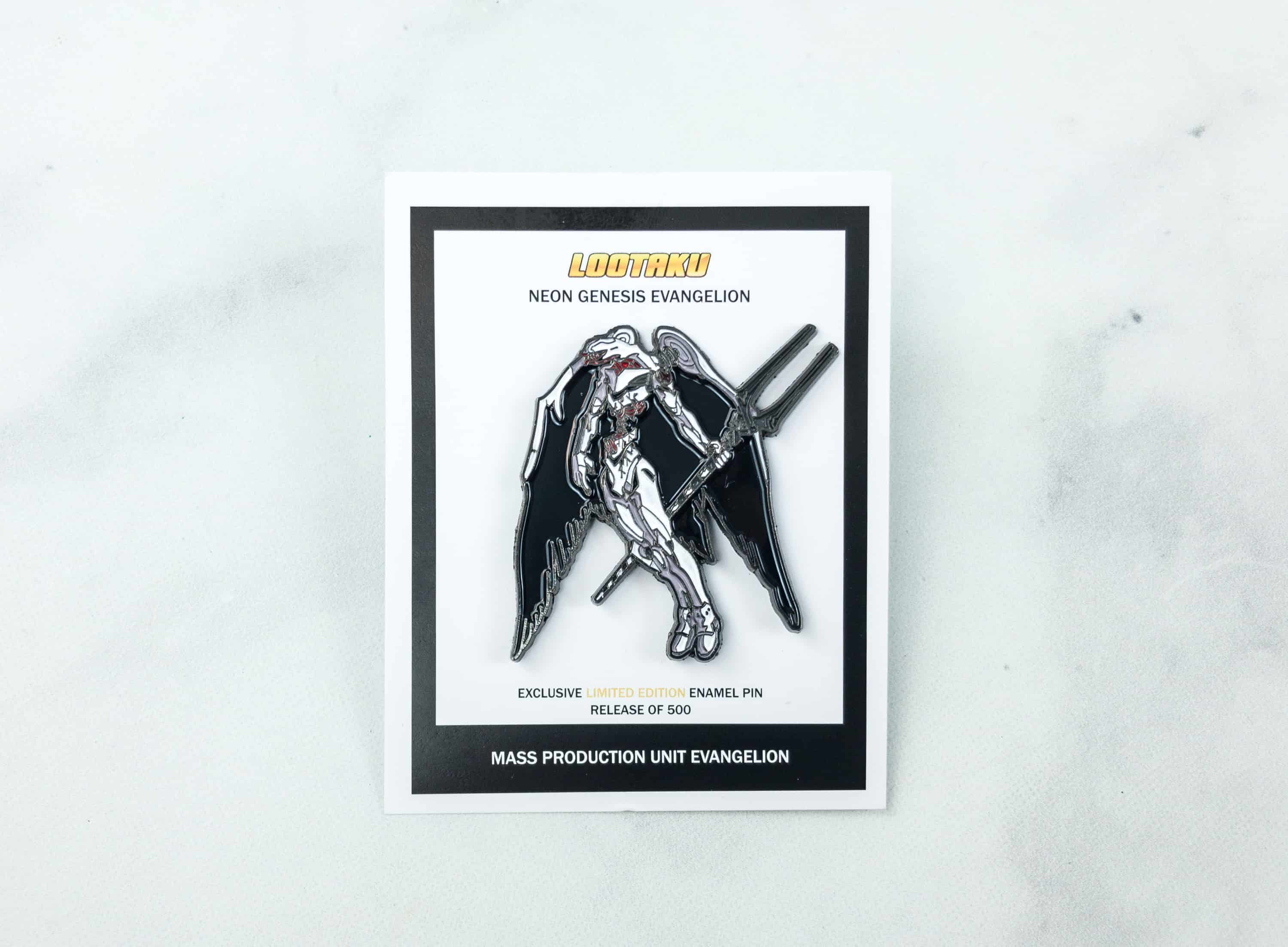 Neon Genesis Evangelion Mass Production Evangelion Limited Edition Enamel Pin ($9) The Mass Production Evangelion units were manufactured secretly under Seele's mandate, and they're all furnished with S² Engines, eliminating the need for umbilical cables or internal batteries. This limited edition pin only has 500 and we're lucky to receive one.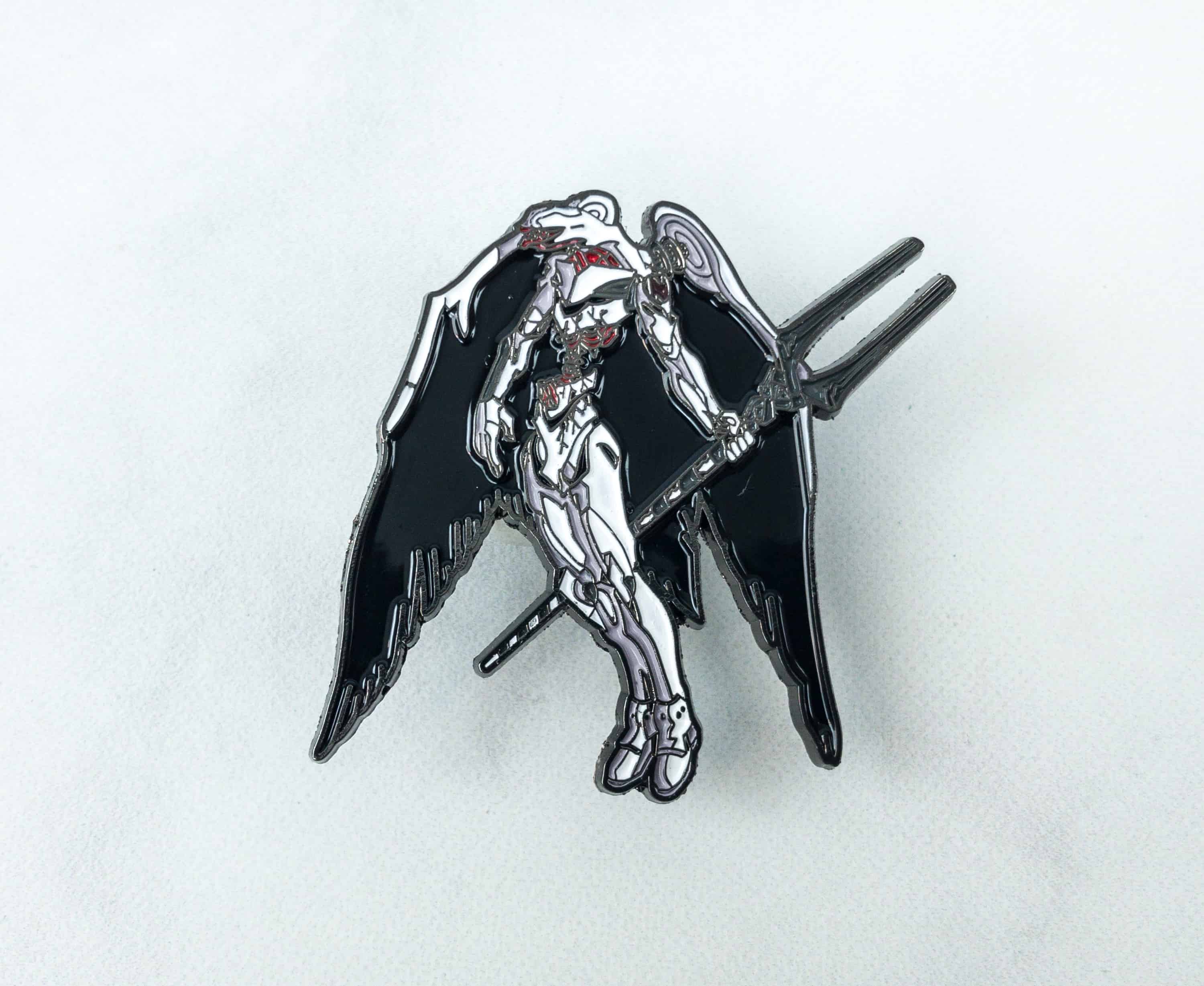 These units were piloted by a Dummy System, and they were made and deployed to neutralize Asuka's Evangelion Unit-02. The MPEs have wings and also carries the Spear of Longinus.
Neon Genesis Evangelion 01 Test Type Shirt ($20) The shirt looks really minimalist but I still consider this rad! Who says a shirt can't be geeky but not too geeky? And it's Lootaku's first exclusive shirt!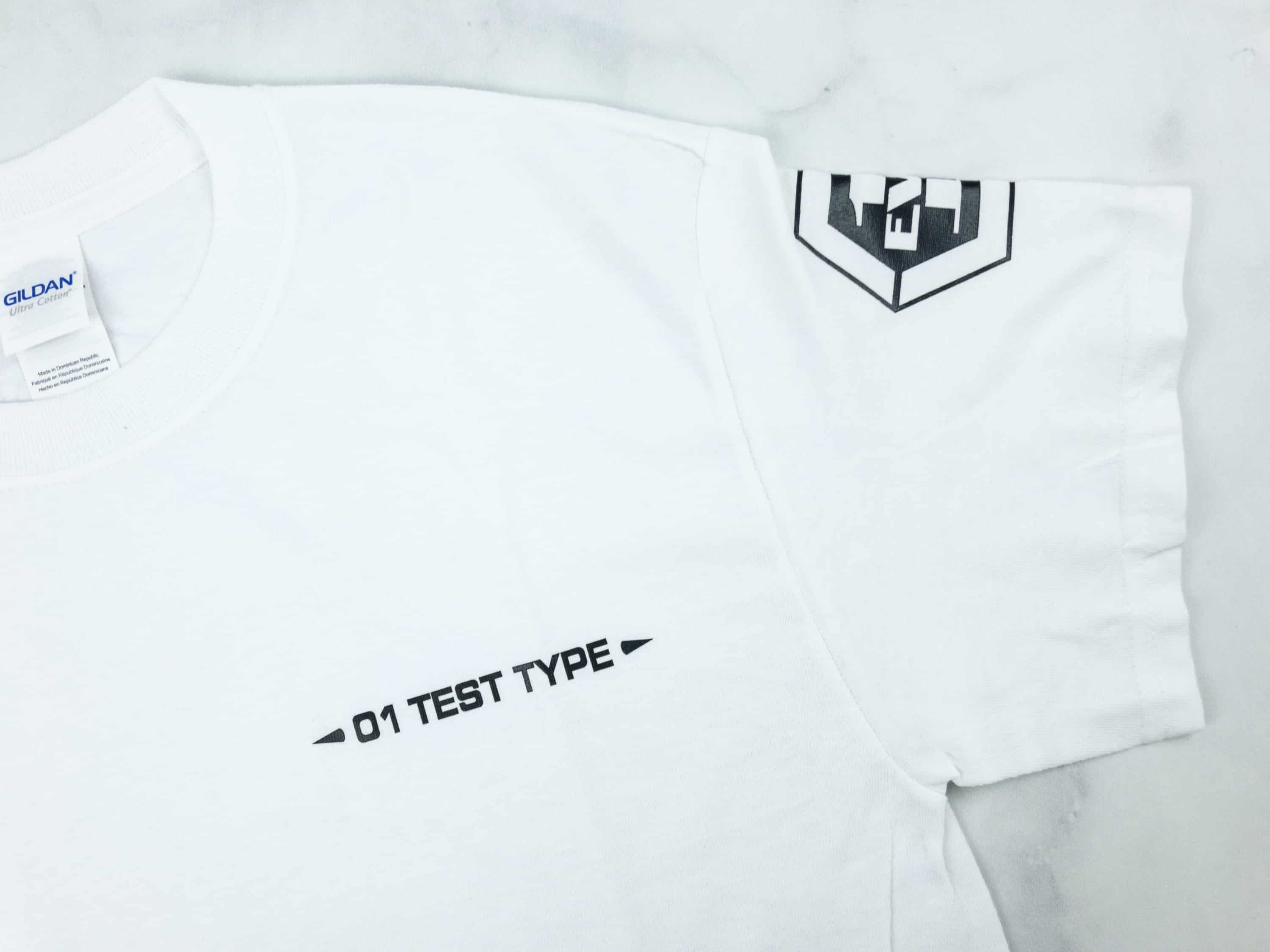 The design really speaks for itself, if you're a true geek! You'll know with their little hints.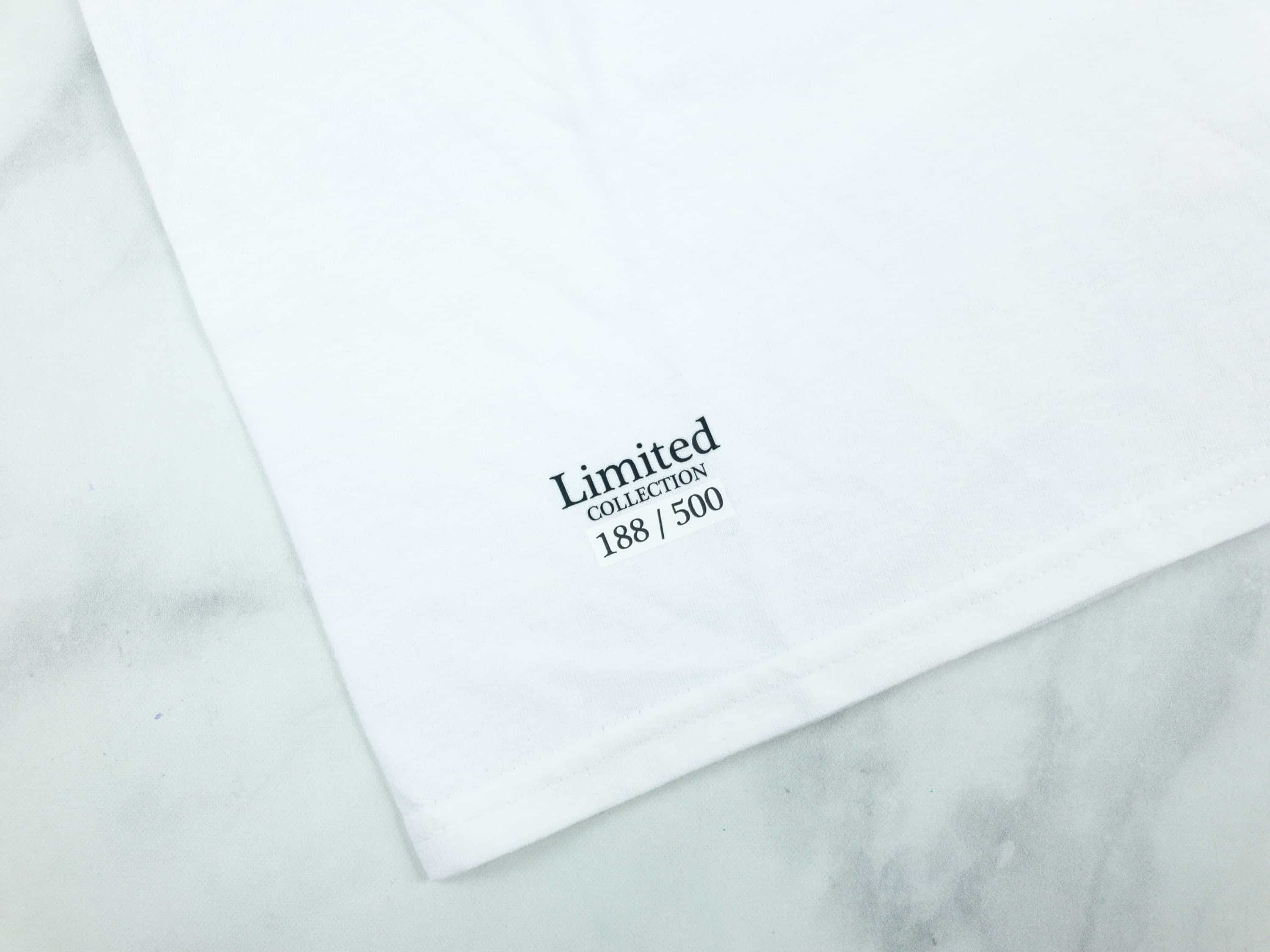 Each shirt is numbered too, so you can really feel each piece's rarity.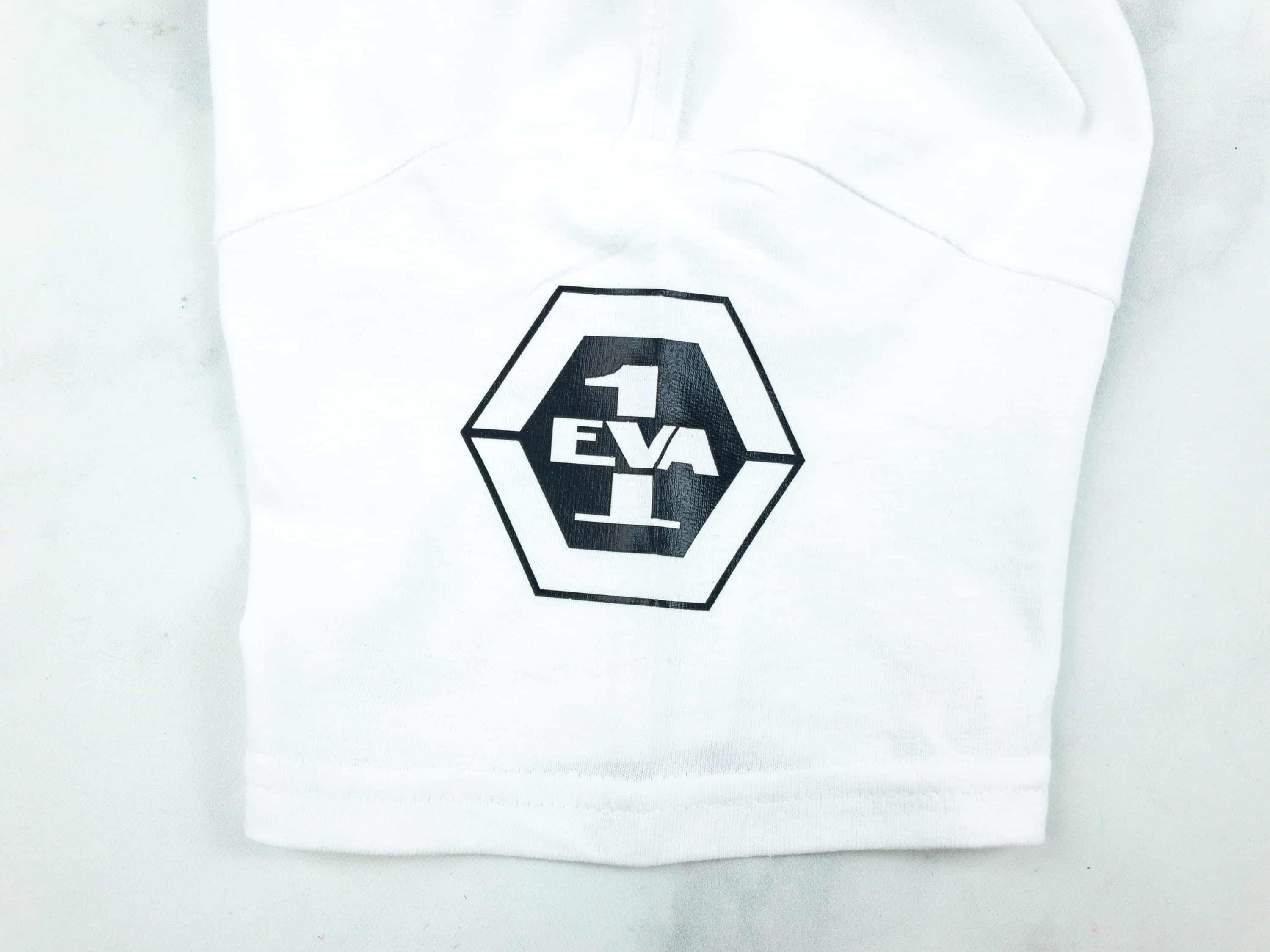 The shirt's not too loud but you can still feel and see traces of your fave fandom. For this shirt, I bet Shinji Ikari approved this simple shirt with some elements from the EVA Unit-01.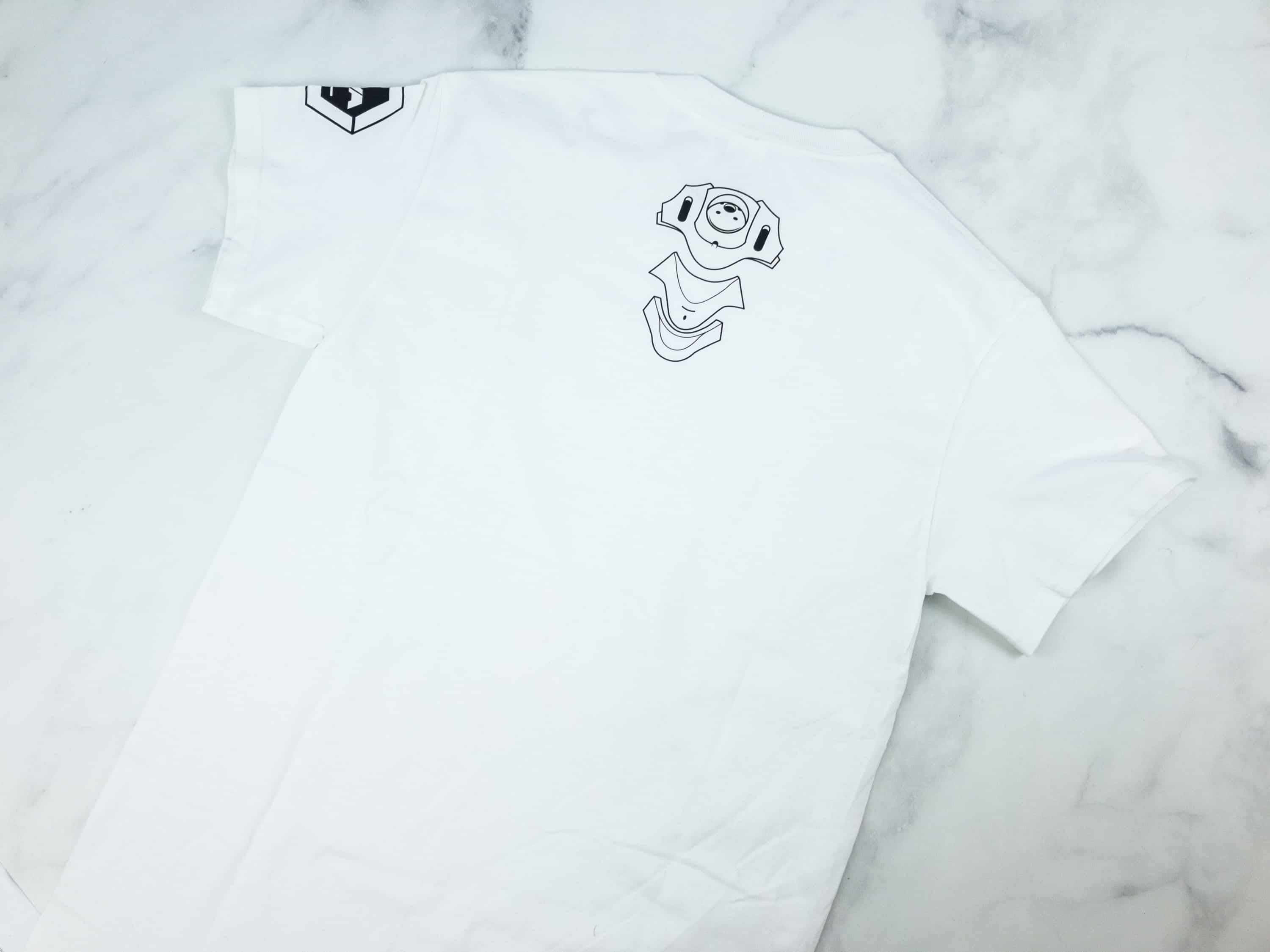 The back of the shirt also has the pilot's entry plug.
Sega Premium Prize Figure Re: Zero REM ($35) The first (and only) figure we got from the box is from Re: Zero, and it's Rem!
Rem won the award for Best Female Character in 2015-2016 Newtype Anime Awards. She's one of the best!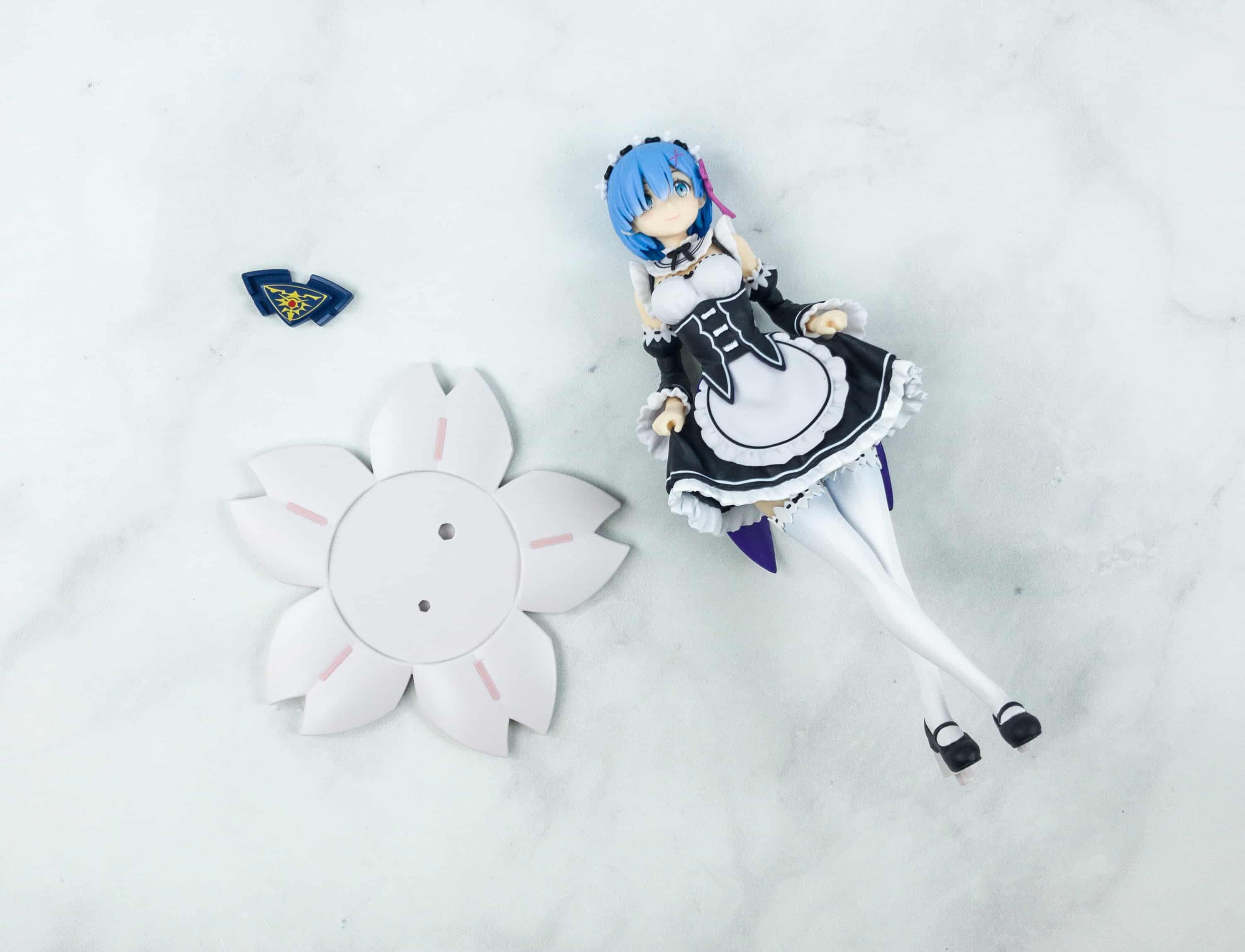 The figure has 3 easy to attach parts, the floral base, Rem as a whole standing figure, and a connector for another figure, which happens to be her older sister, Ram.
There's an instruction if ever you want to link Rem with Ram using the connector.
This figure captured the really cute Rem in her maid uniform with her medium length sky blue hair that covers her right eye, her large light blue eyes, and young features. She also has hair clips towards the left side of her hair, a flower-shaped ribbon on the same side of her hair, and a maid hairband.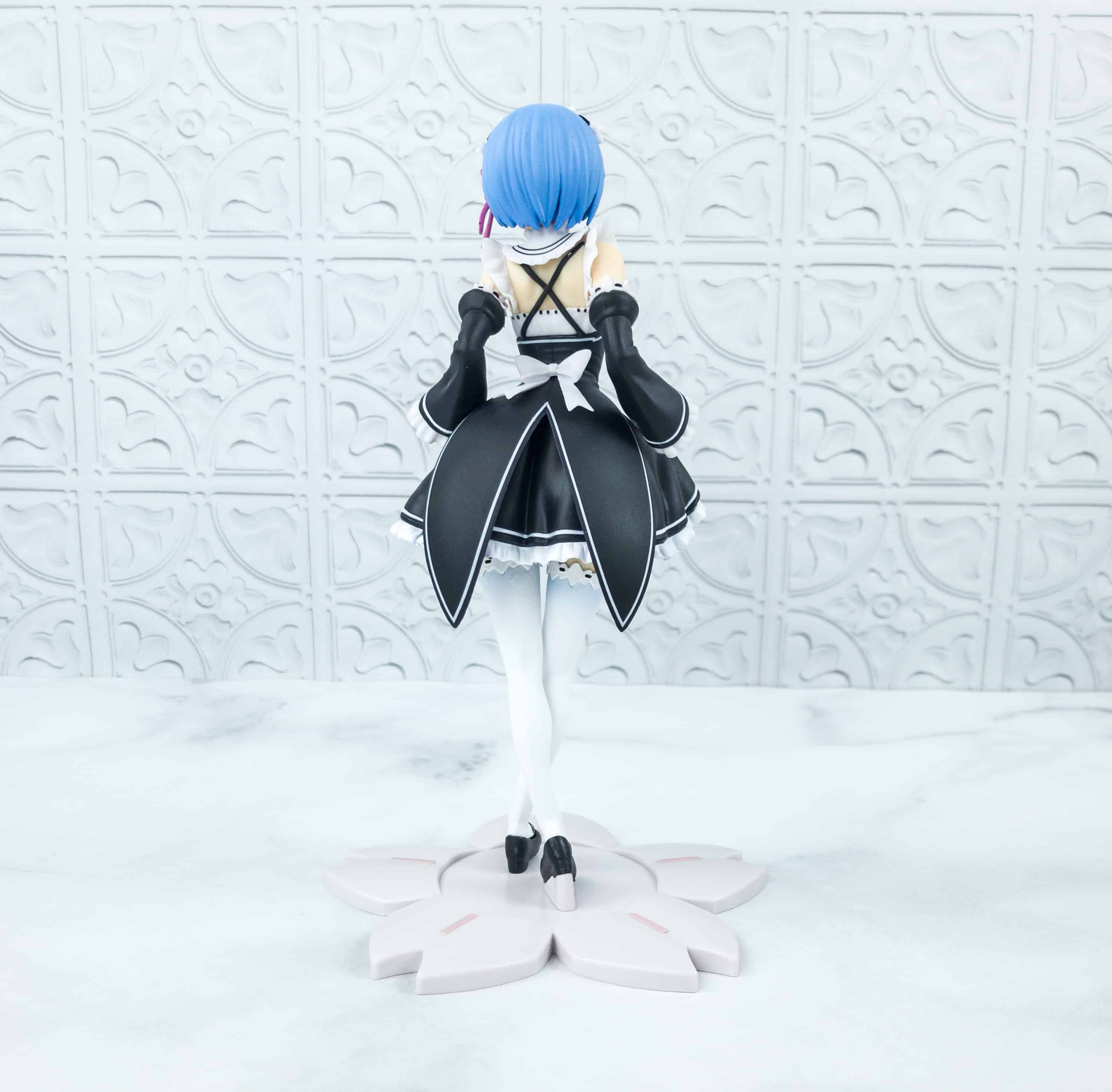 The details of this figure are really gorgeous and high quality. I also wish to get Ram's!
Rem actually looks nearly identical to her sister apart from her hair, eyes, and ribbon coloring, as Ram has pink hair and red eyes.
This box is actually fantastic if not for the other figure's delay (and who can fault Lootaku for Japan changing an esoteric export law?). The EVA related items are cool, especially the shirt as it's geeky without being too geeky. It features hints and little details about the fandom without being too loud, and it's just awesome, it's even numbered so that you can really feel its rarity. I am just disappointed with the Asuka figure missing, but they promised that they'll send it out on September so my excitement will have to wait until that day comes! The Rem figure is beautiful and I hope to get her older sister's figure too so I can link them, that would be awesome! This subscription definitely brings in something new every month, so if you're an anime fan who loves amazing figures and a great variety of stuff every month (with one or two traditional US comics and GOT mixed in per year), this one's a must for you!
What do you think about Lootaku?