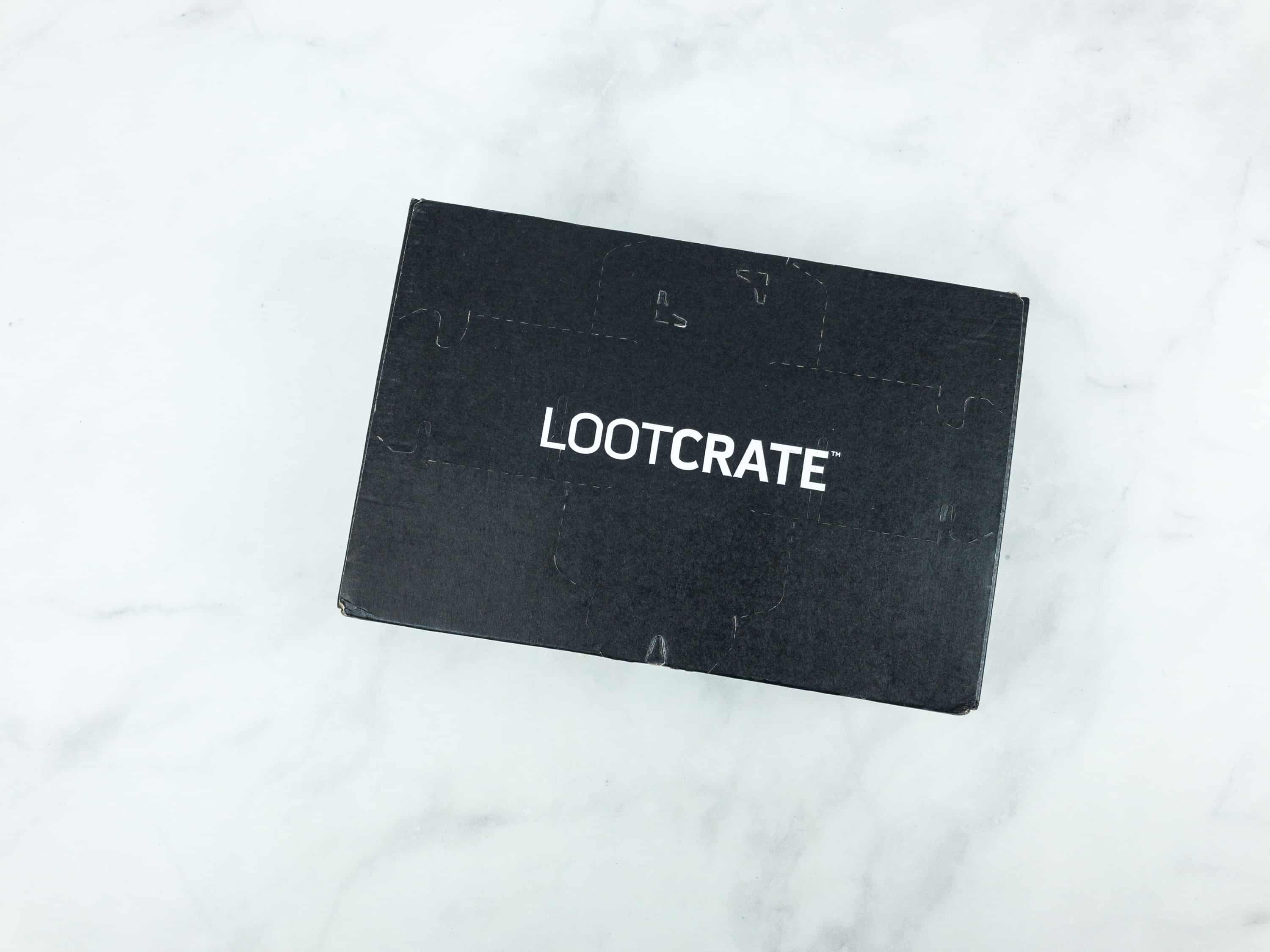 Loot Crate's theme for July is TEAM UP! Loot Crate is the original nerd subscription box for geeks & gamers. Every month you'll get awesome, mostly exclusive geeky pop culture items curated around a theme for $21.99 per month, shipped.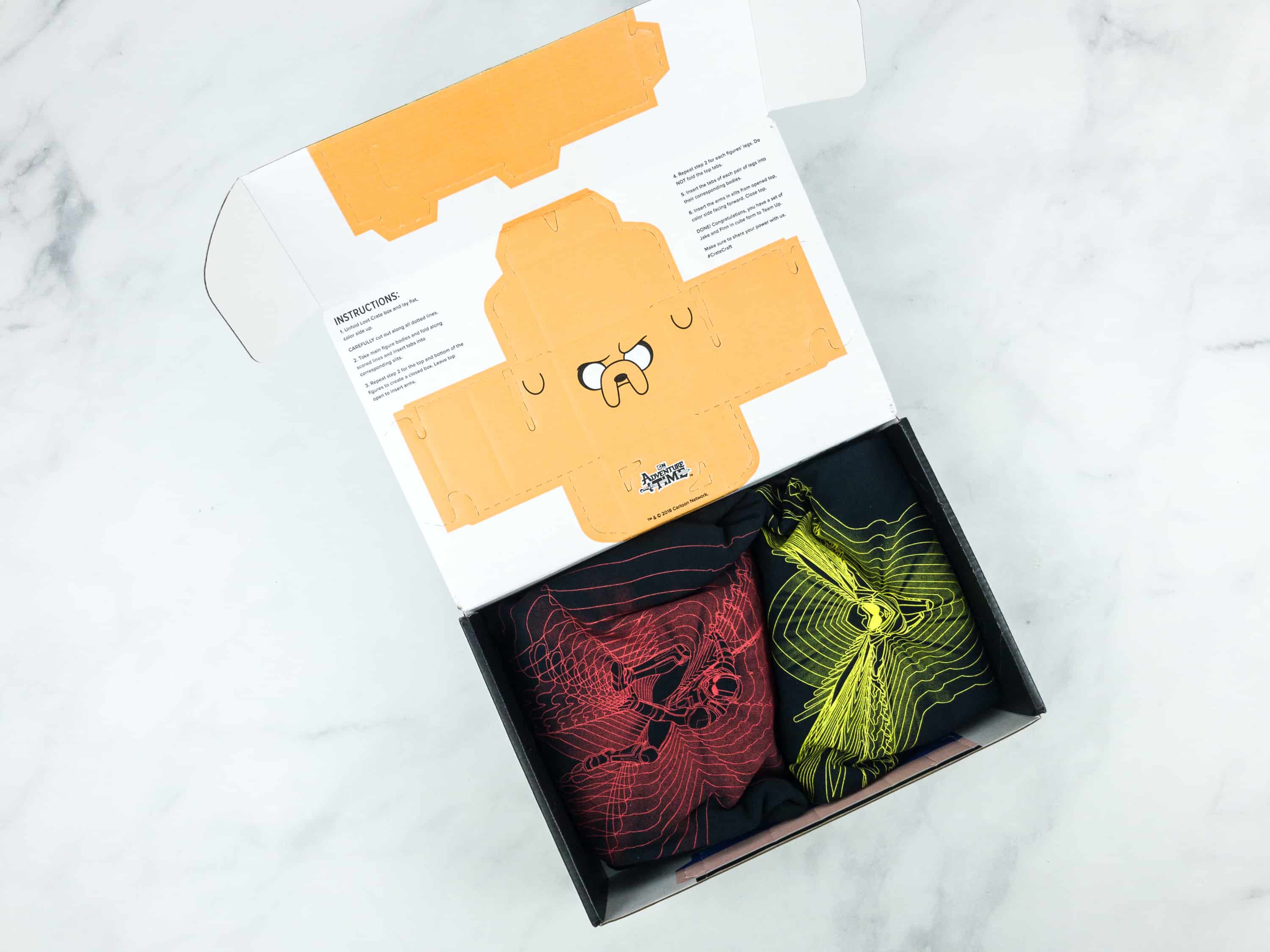 DEAL: Save 15% on any subscription when you use this link and coupon code HELLOSUBSCRIPTION15.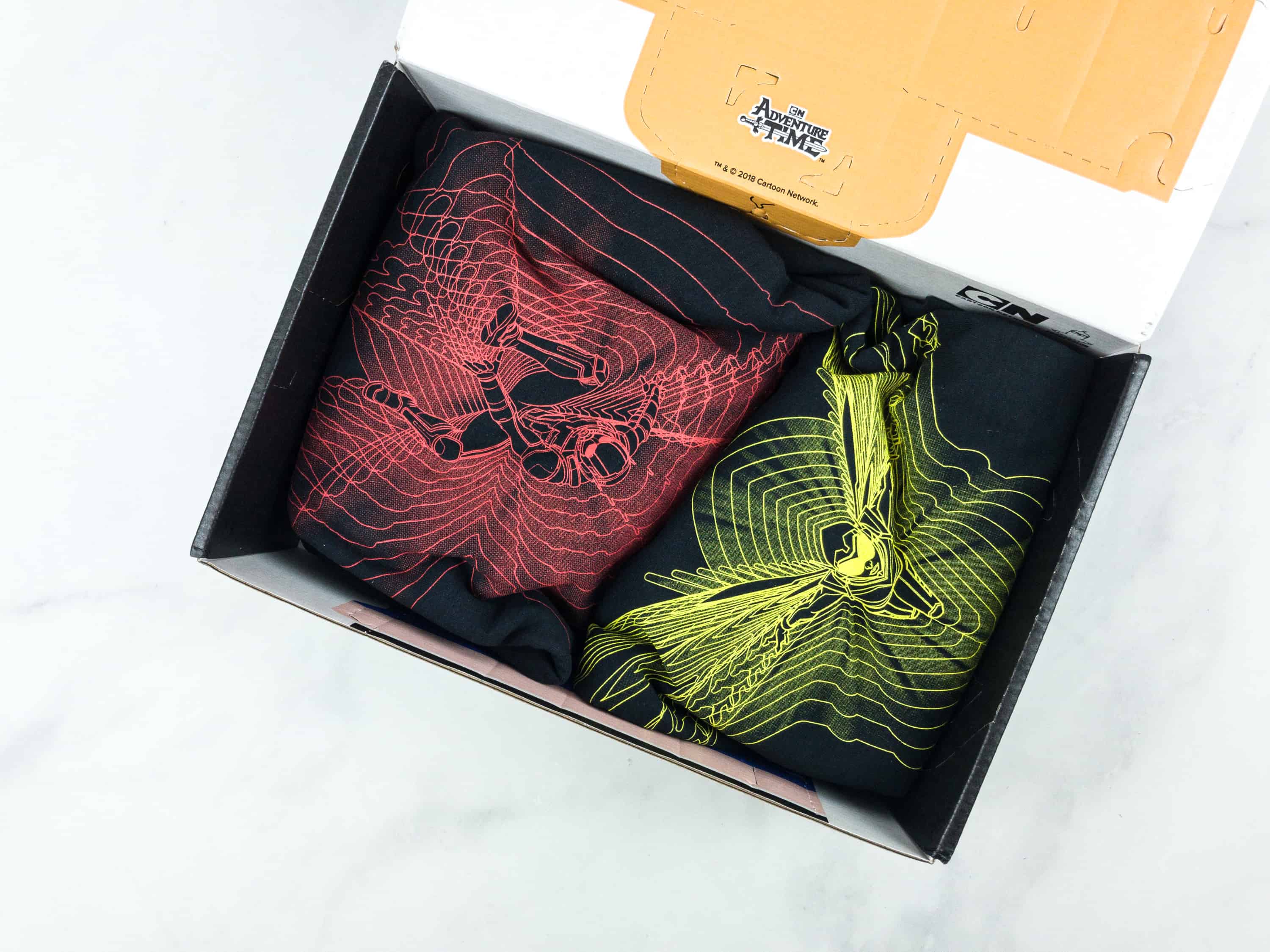 Two shirts!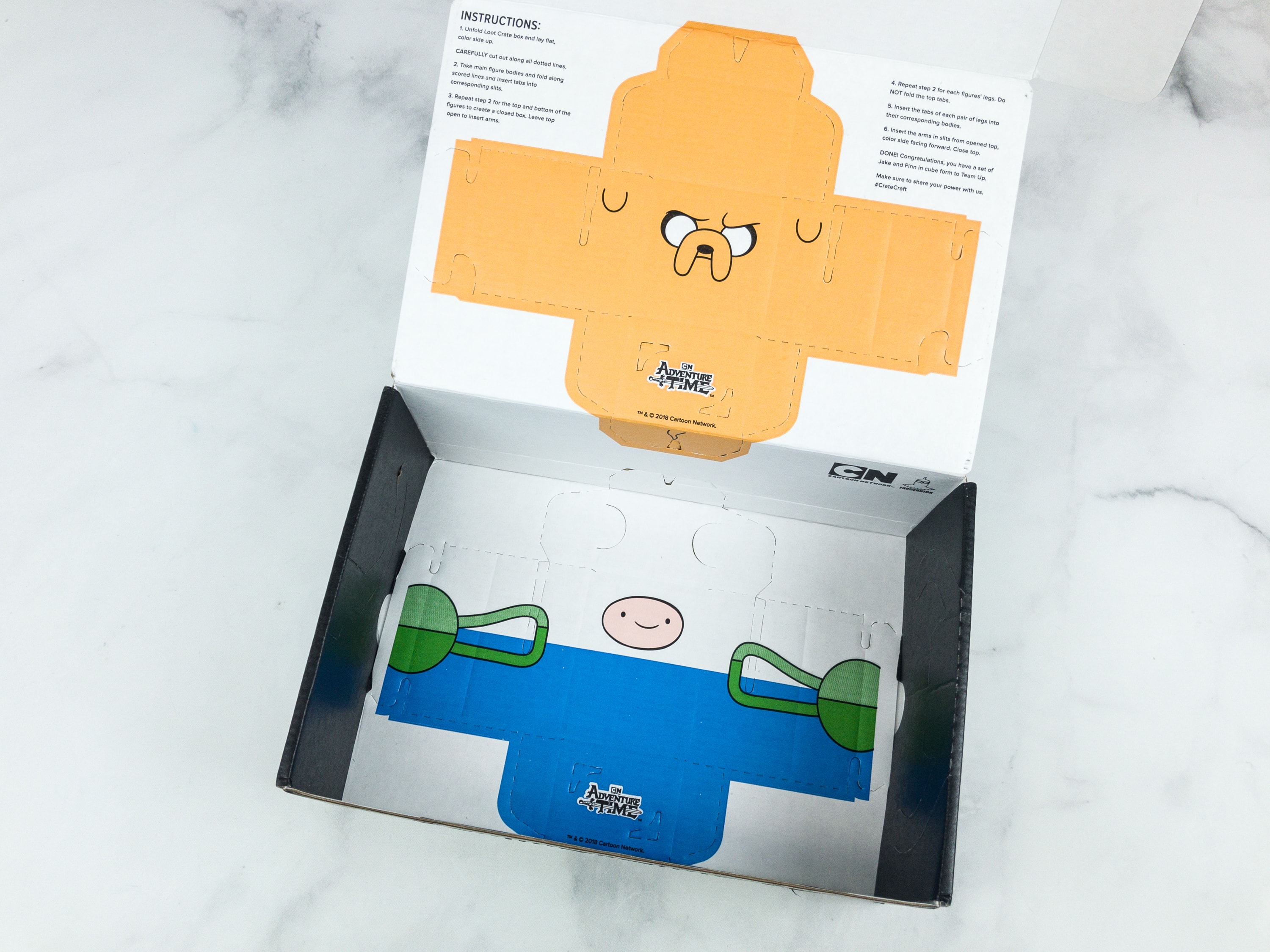 The box can be turned into Adventure Time characters too!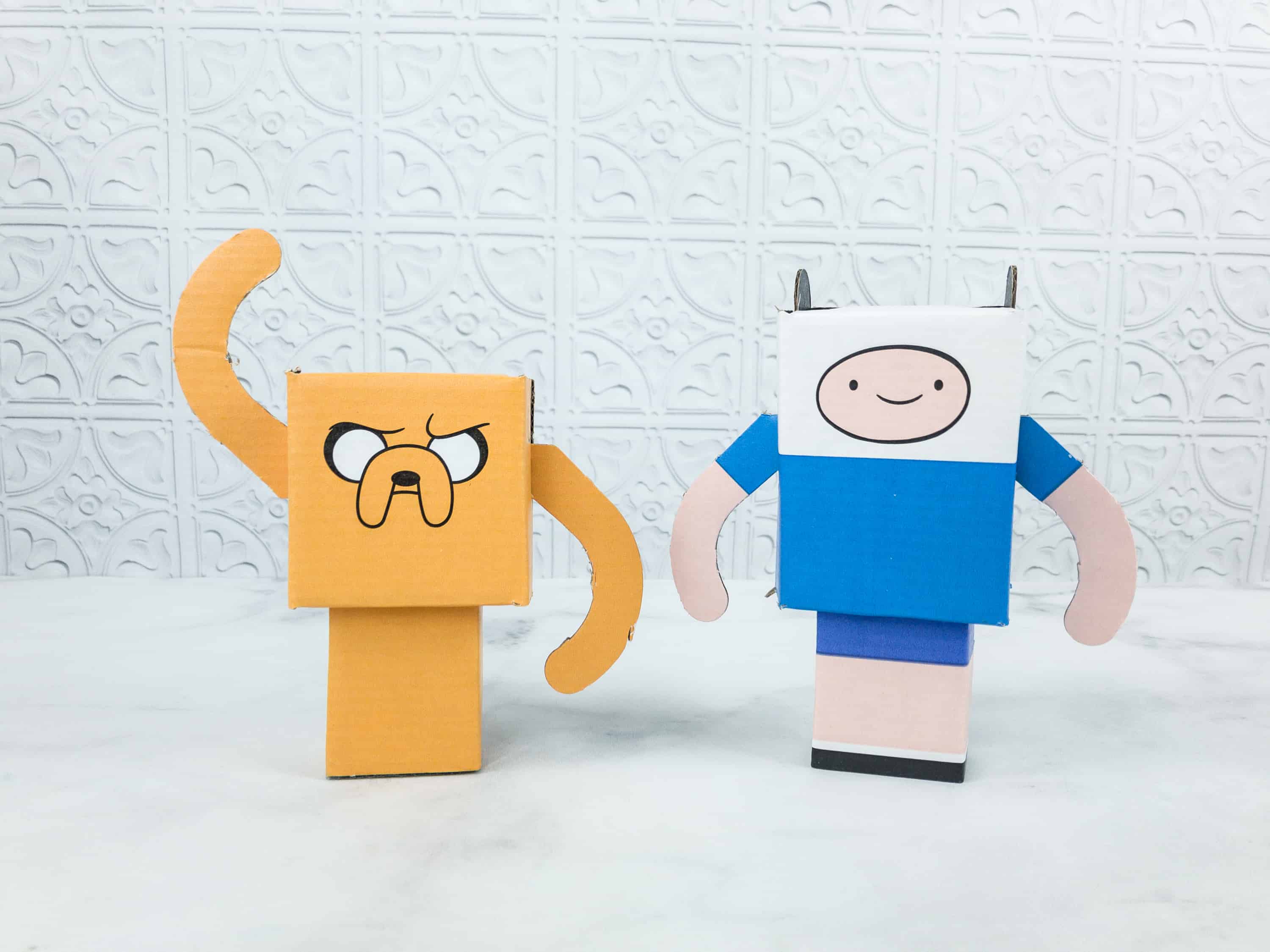 Cut, fold, and you're ready to build Jake the Dog and Finn the human!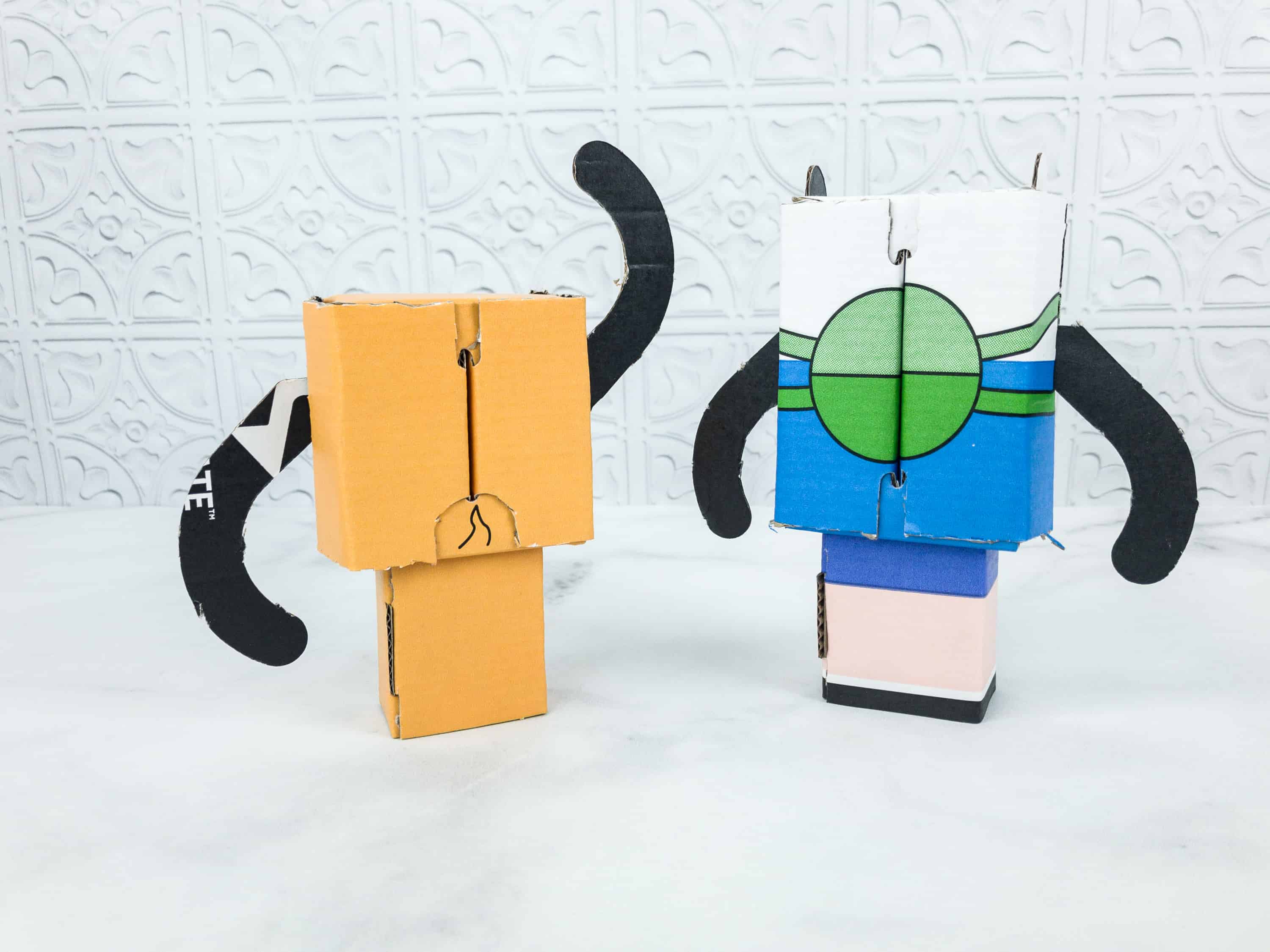 These are like extra figures from the box!
Included is an information card which lists all the items in the box.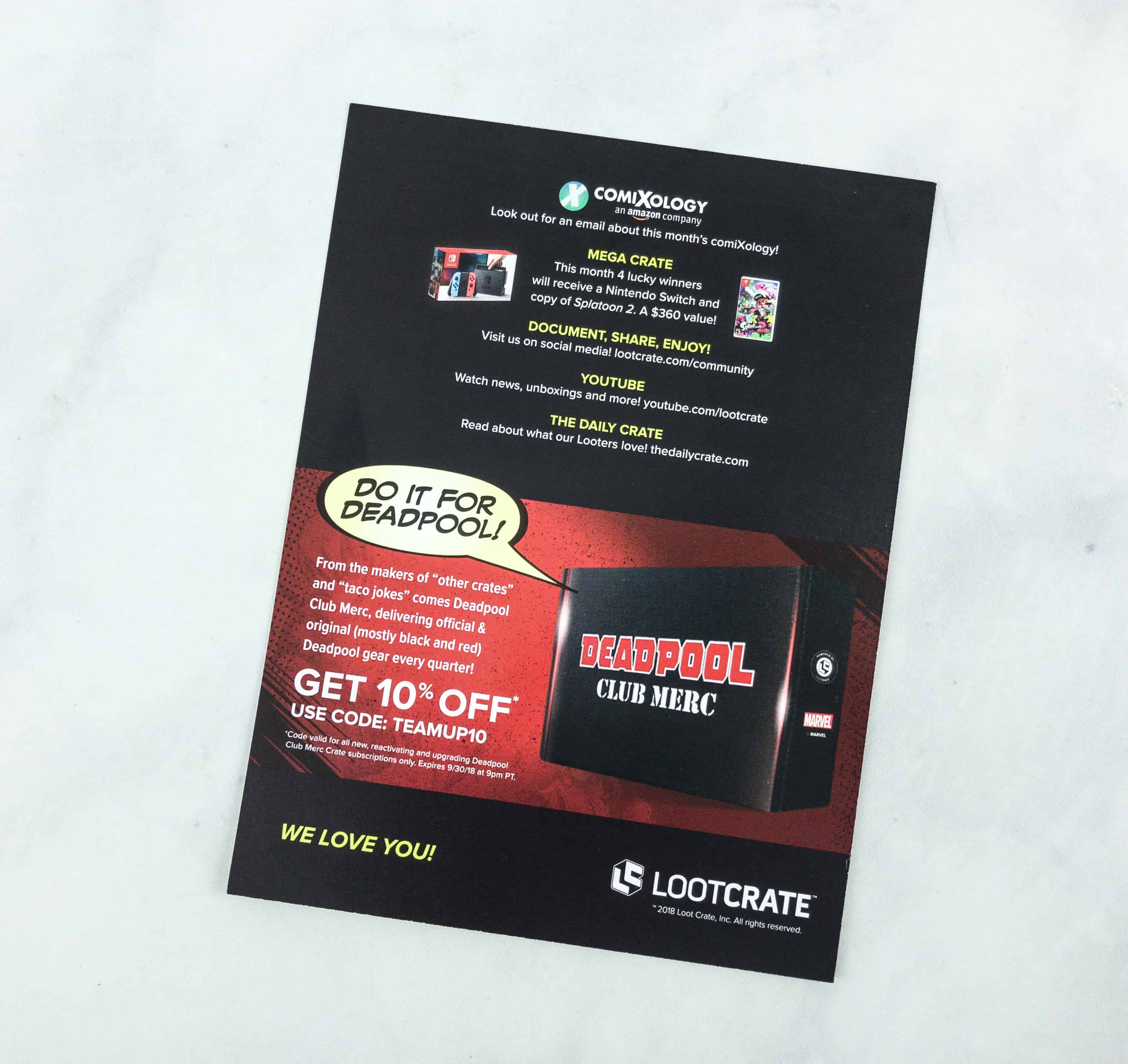 There's a good news at the back! Get 10% off on Deadpool Club Merc!
This month included bonus digital comics: Bill & Ted Save The Universe #1 and Adventure Time #1: Playing with Fire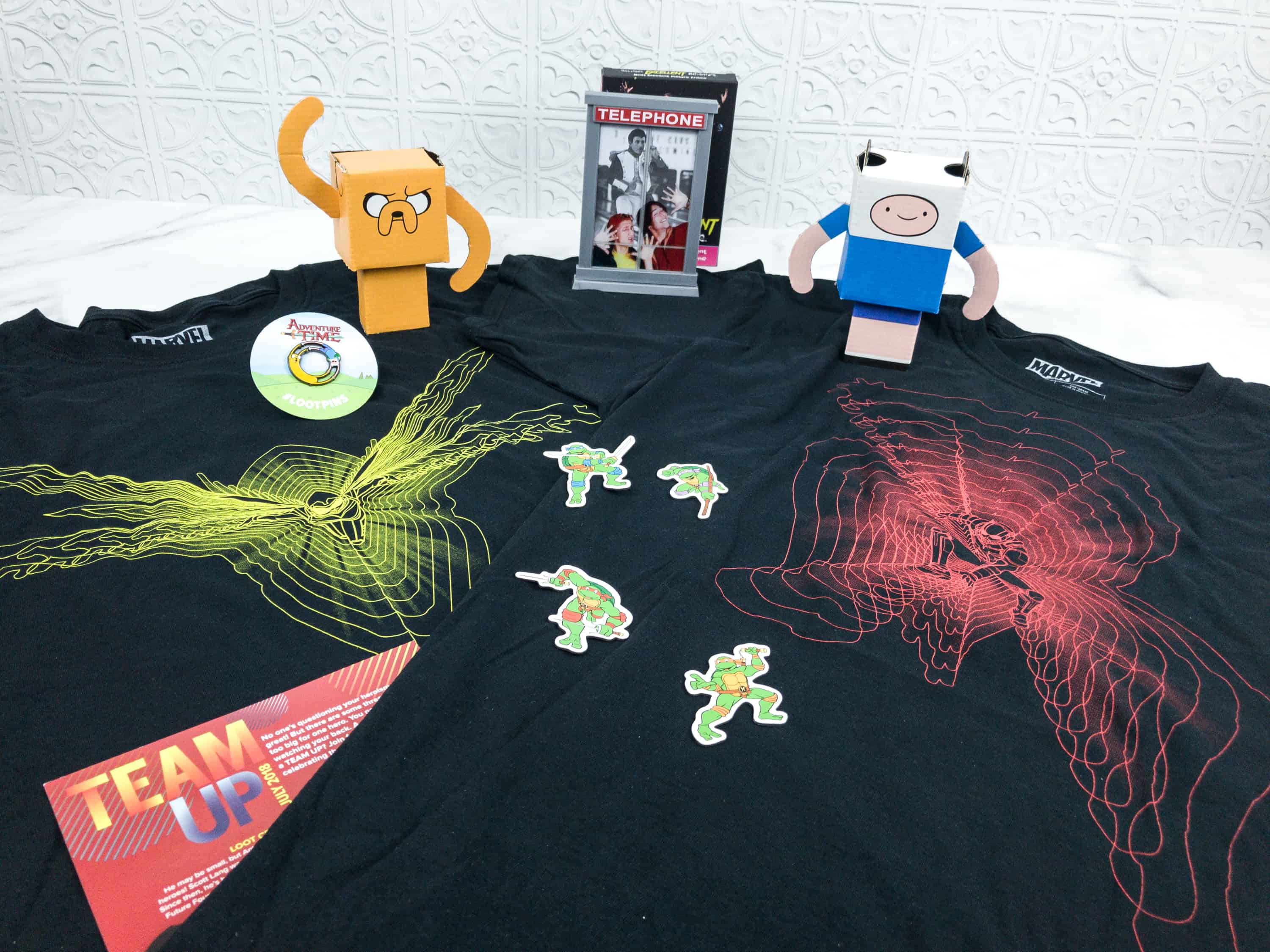 Everything in the July 2018 box!

Adventure Time Pin. Teaming up in this month's pin are Adventure Time's Finn and Jake!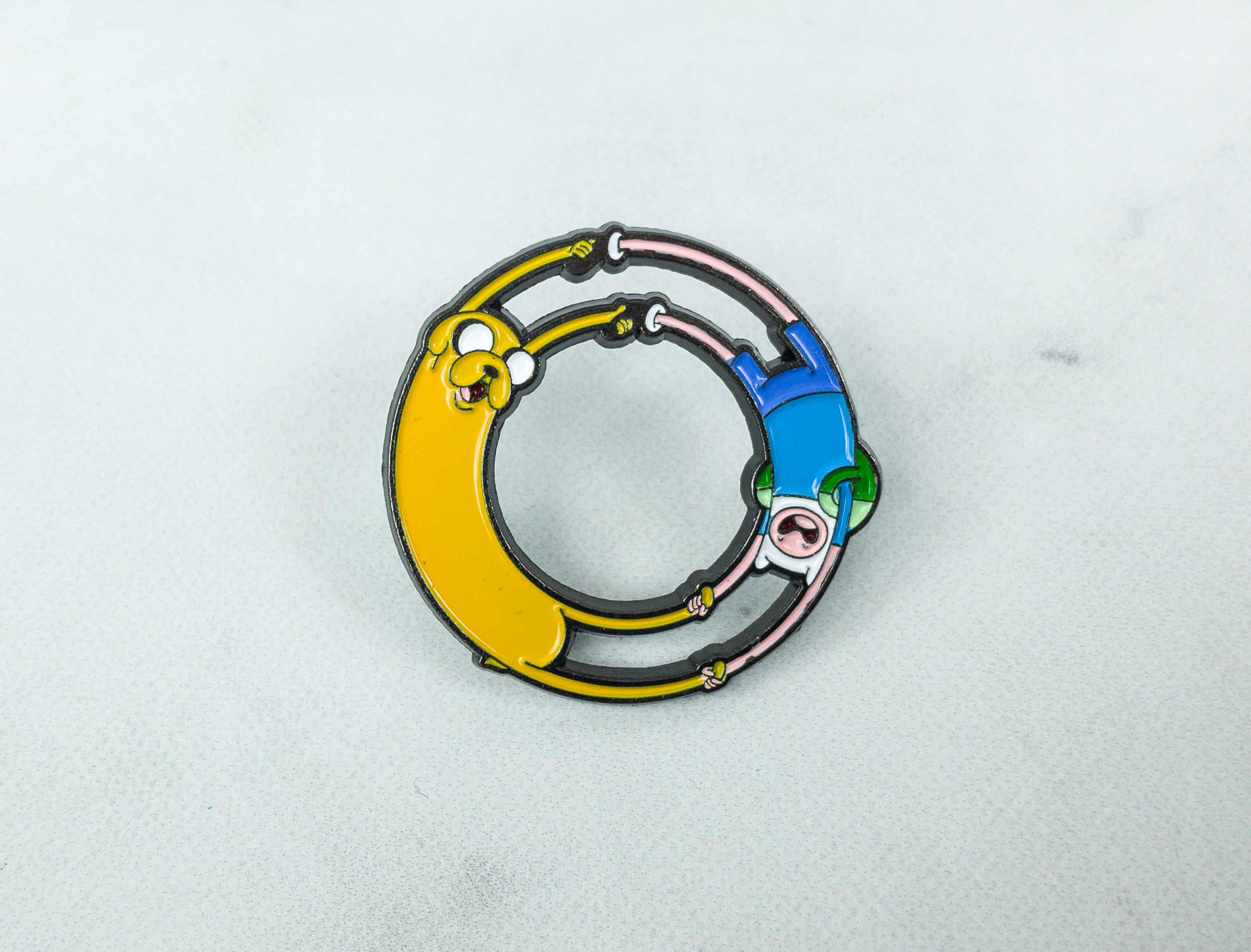 This is really cute as the design is unusual, with the two cute characters forming a circle. It represents the neverending good team-up between them!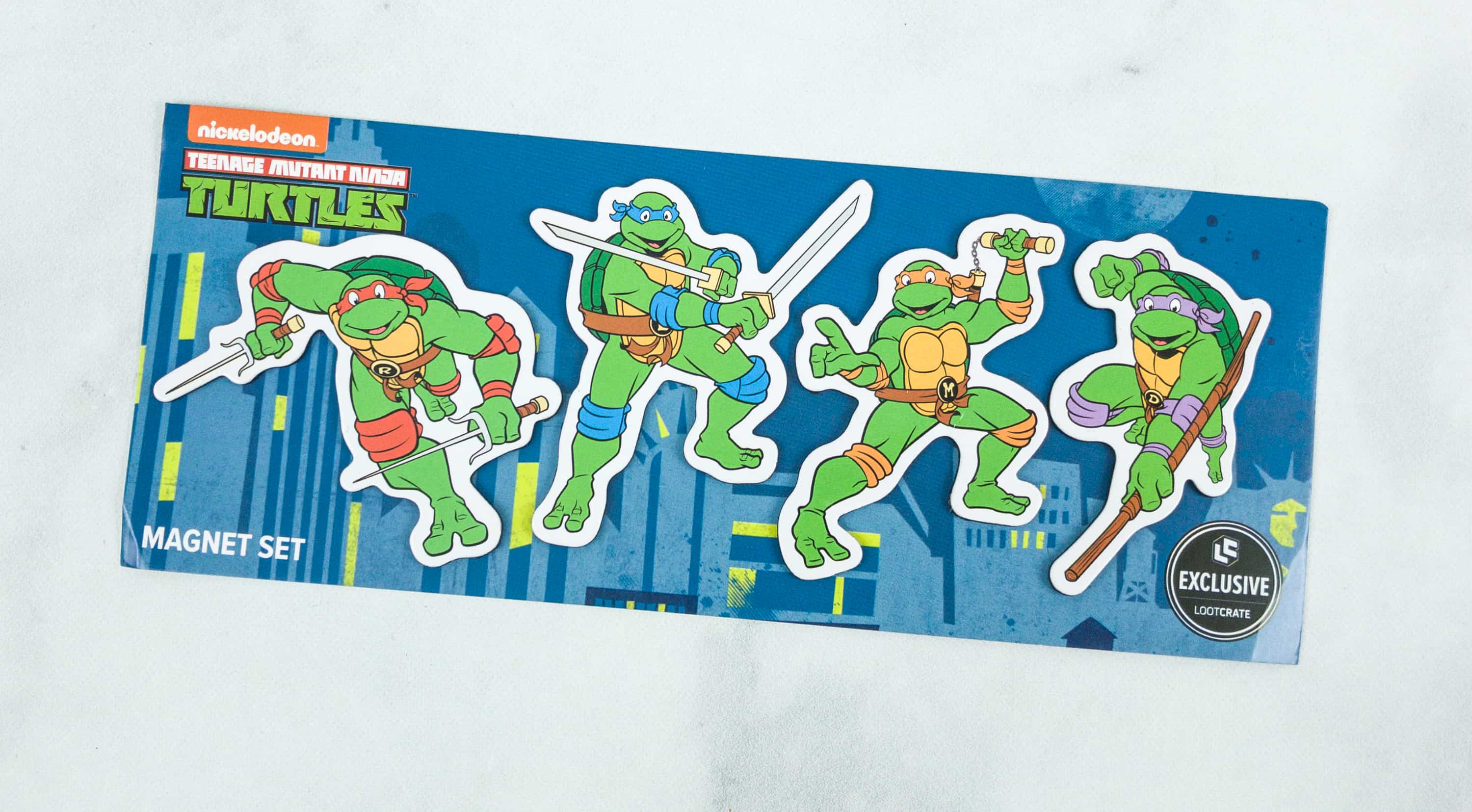 Teenage Mutant Ninja Turtles Magnet Set. We got a set of Ninja Turtles magnets! The classic cartoon look of the turtles is the most adorable version for me.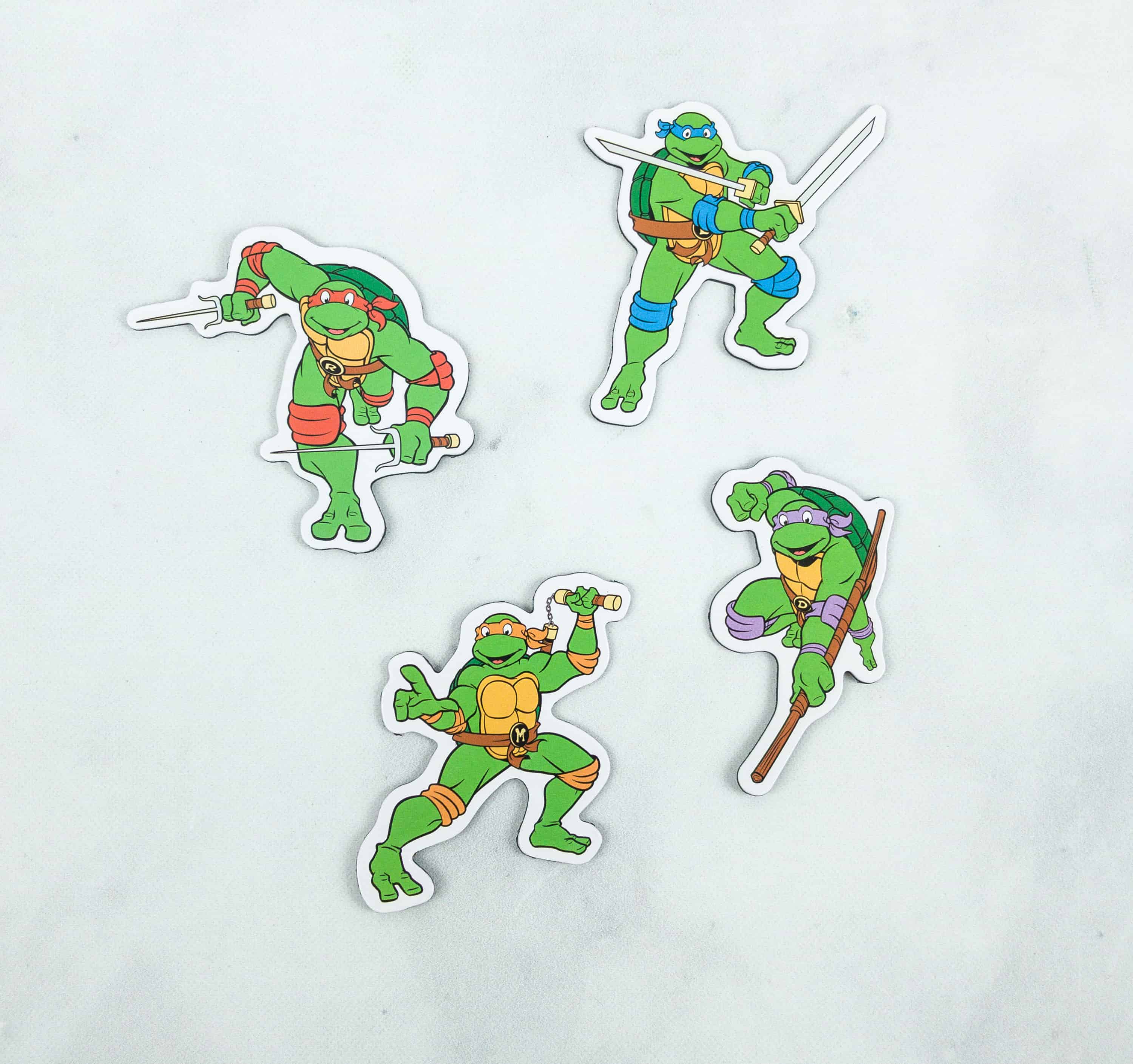 The mutants are ready for action! These are totally tubular but they did wrinkle a bit removing them from the sheet. Still, found a place on our magnet fridge!
Bill & Ted's Most Excellent Picture Frame. Bill and Ted made their presence felt in this box by gracing the Most Excellent Picture Frame!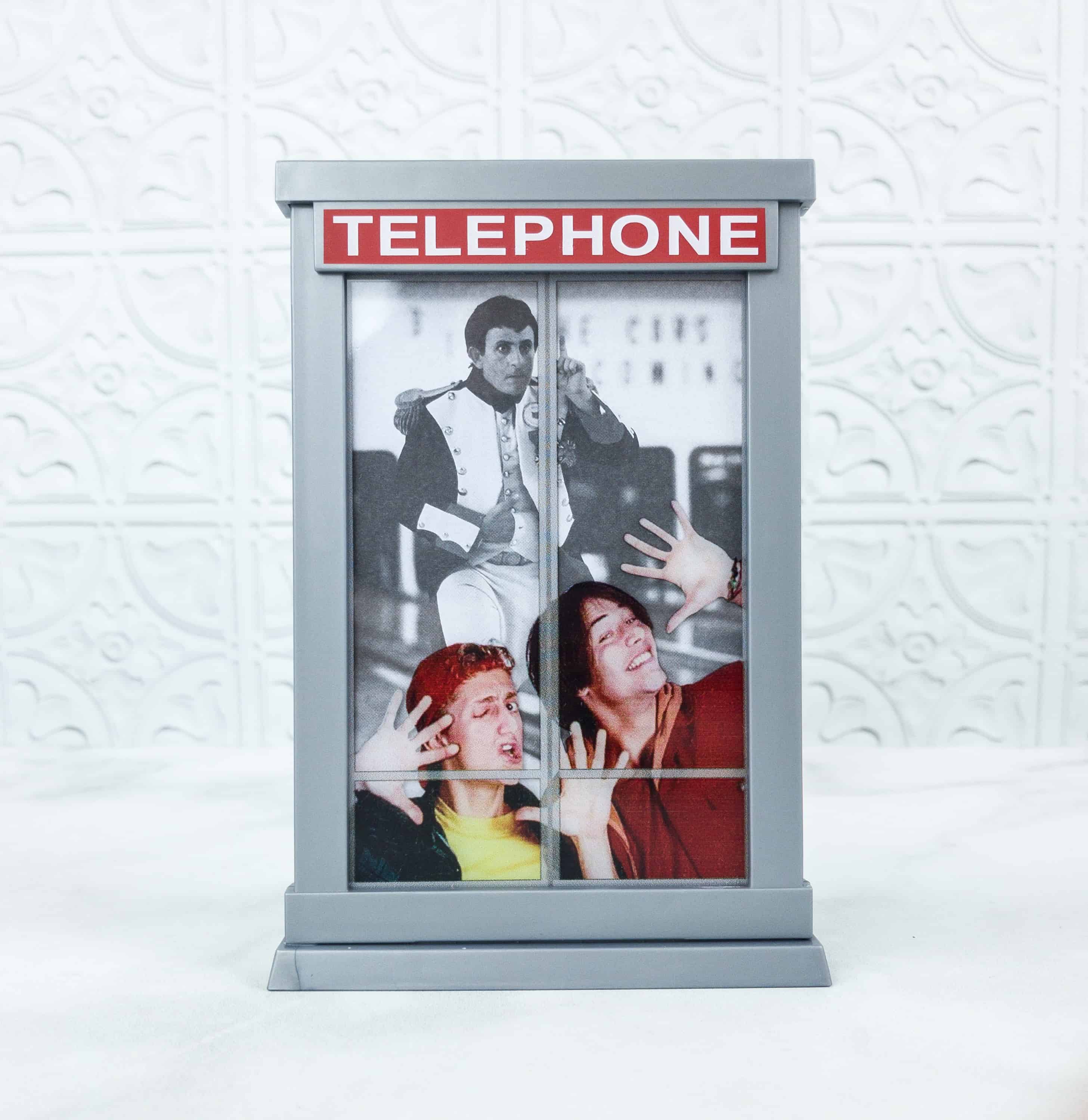 That's a cute frame that looks like a telephone booth!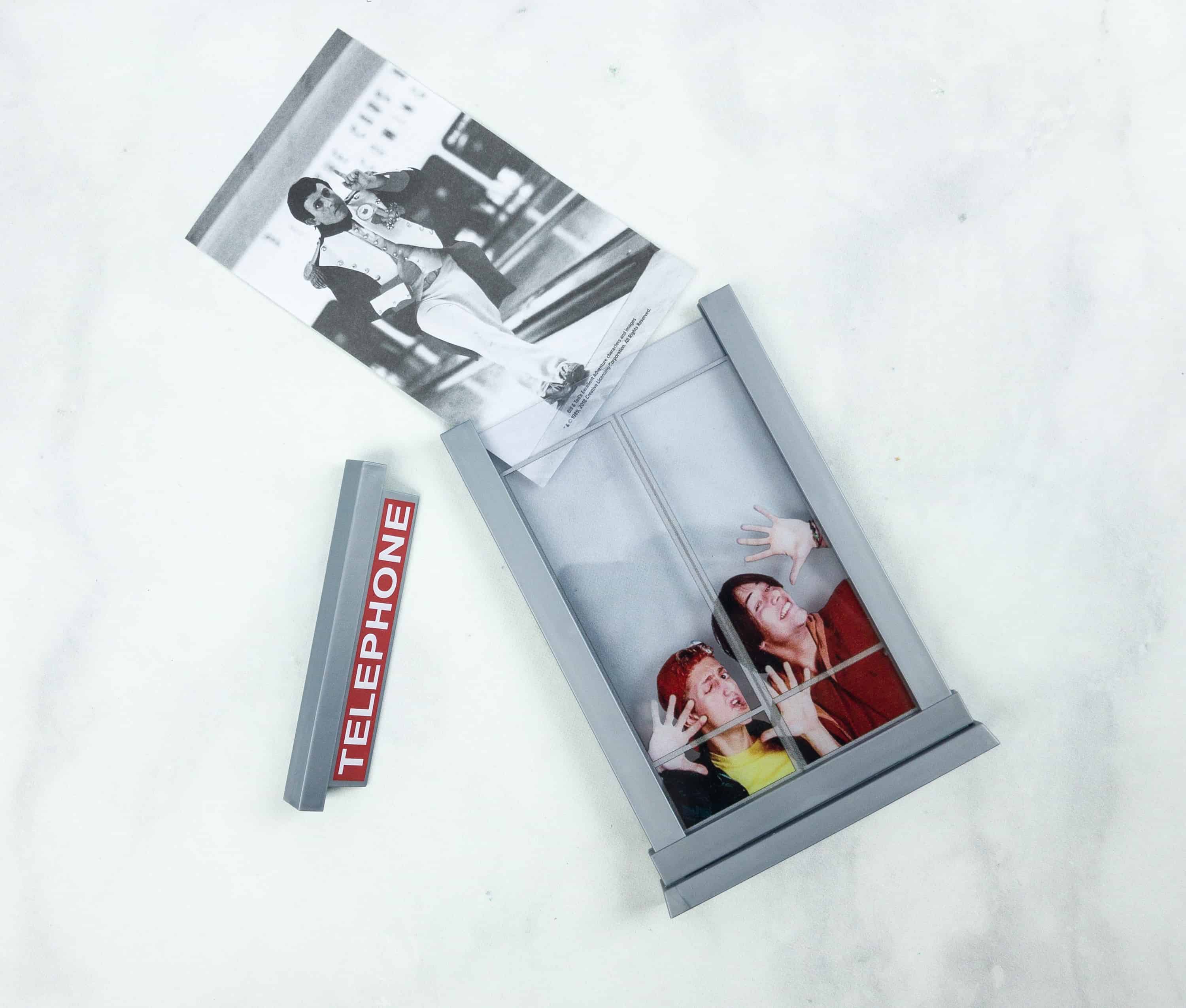 To change the photo inside, just take off the top part of the frame with the label telephone and replace what's inside. Still, Bill and Ted stays at the bottom, accompanying whoever is in the new photo!
Loot Crate Original Ant-Man T-Shirt. It arrived a little late for me to wear to an Ant-Man screening, but still a great shirt to have!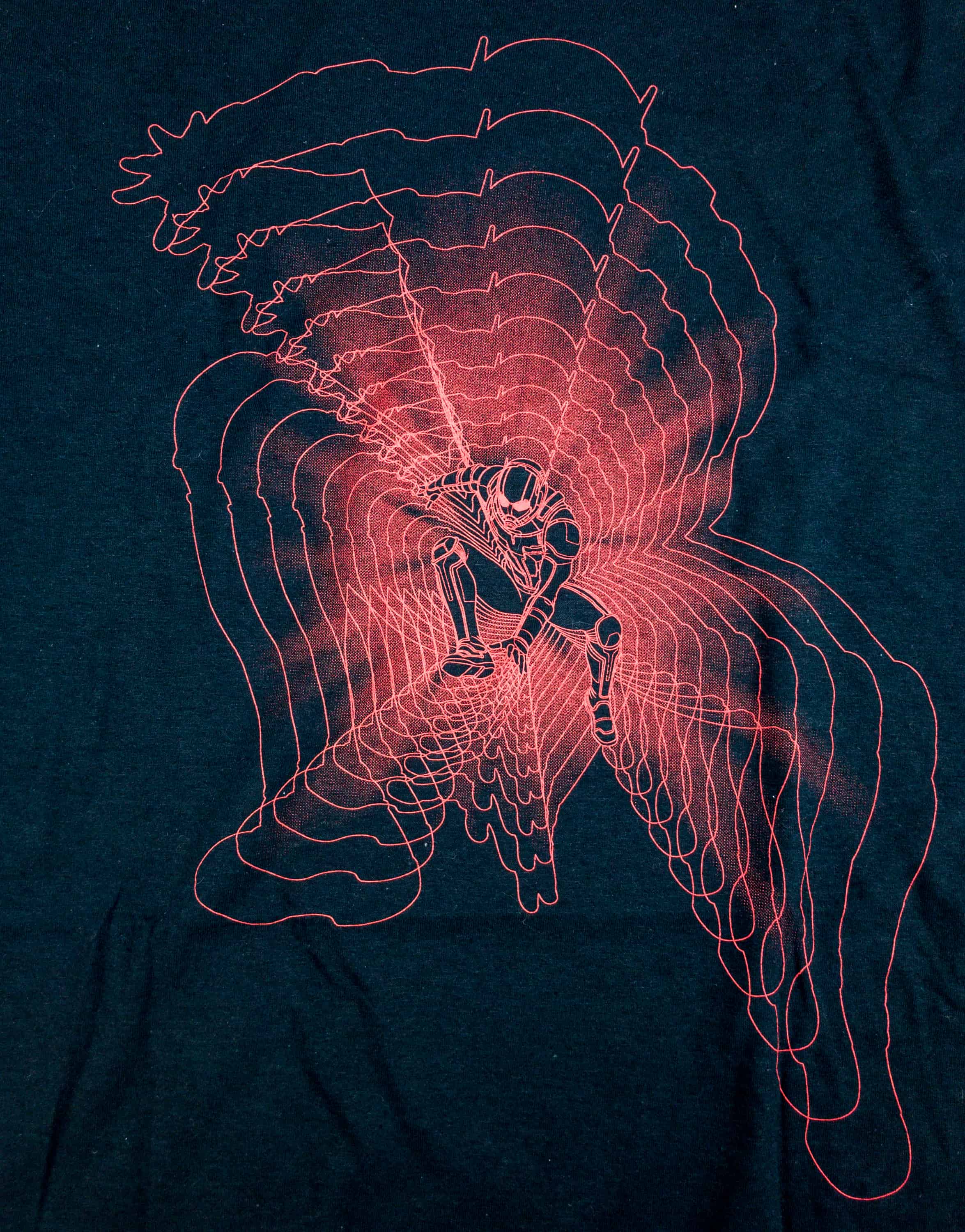 It shows how Antman shrinks and increases his strength!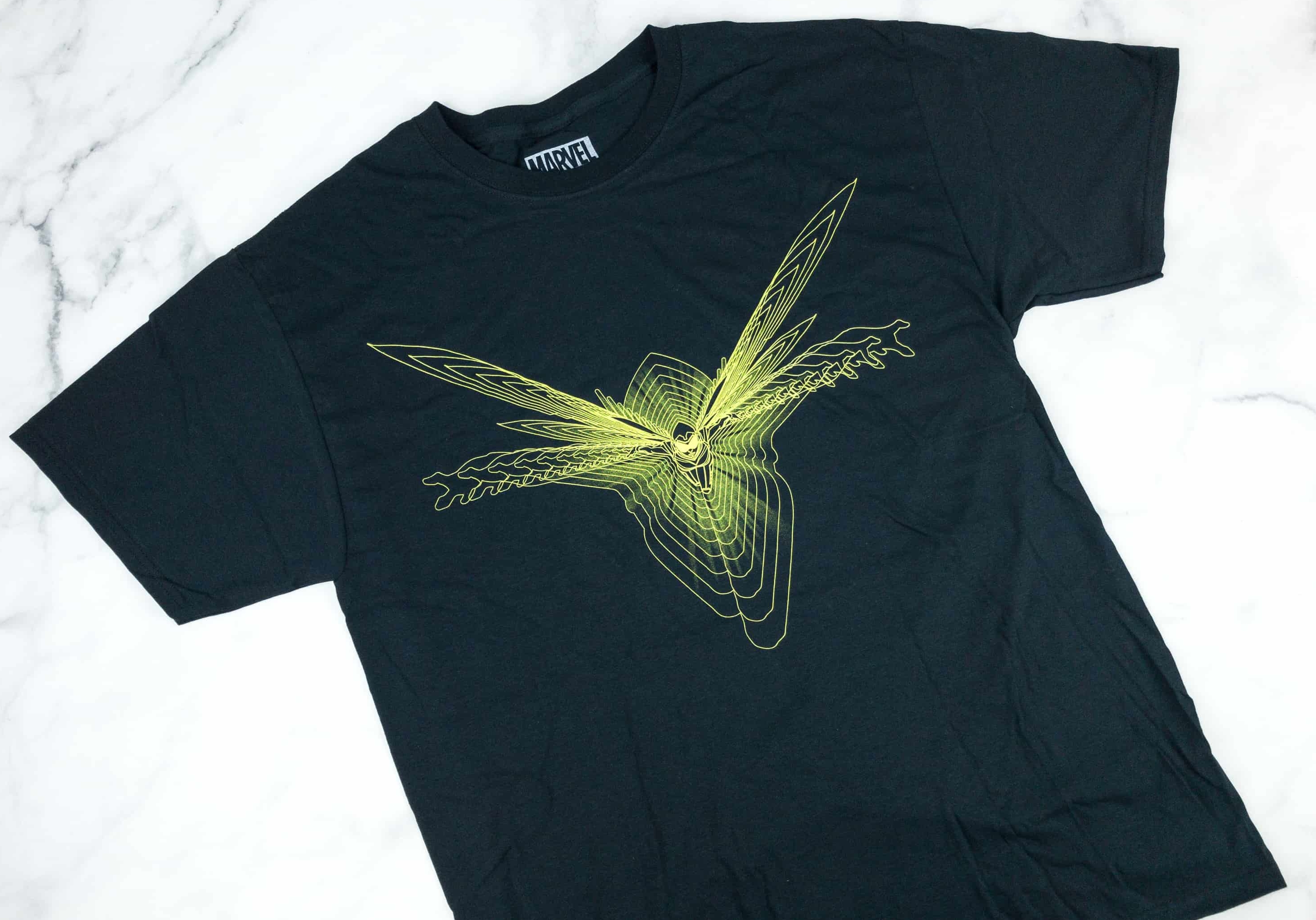 Loot Crate Original The Wasp T-Shirt. To pair with the Antman shirt, we also got the Wasp!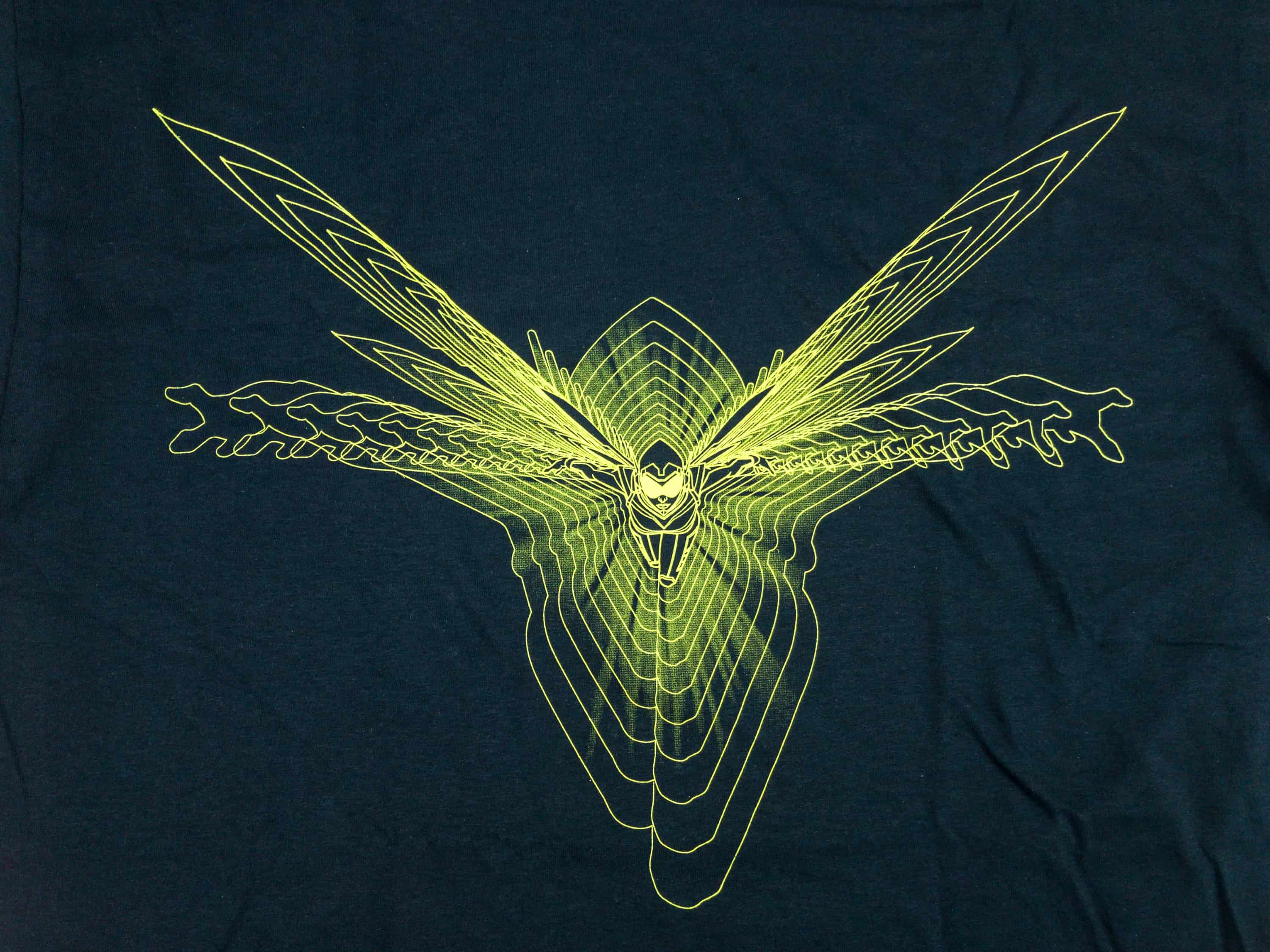 Aside from size manipulation, the Wasp also got some wings so she can fly at an impressive speed!
All the items in this month's box definitely TEAMED-UP, of course, for the good of humankind! There is a wide variety of awesomeness, and our favorites are definitely the magnets and the picture frame! The Adventure Time pin is looking awesome too, and the double shirt month was an interesting idea. A fun month and all great items, and this crate was delivered pretty much on time. We're still waiting for Loot Crate to catch up on all their various subscriptions though, so just a word of caution, they don't have high on-time reliability, but they have delivered each and every box even if there are delays.
What did you think of this month's Loot Crate?