Little Learning Hands is a monthly kids subscription box that contains 4-5 hands-on learning activities for art, science, math, engineering, and literacy. Each box includes all the materials needed and a parent guide notes with bonus activities and fun snack ideas. Subscriptions start at $34.99 a month.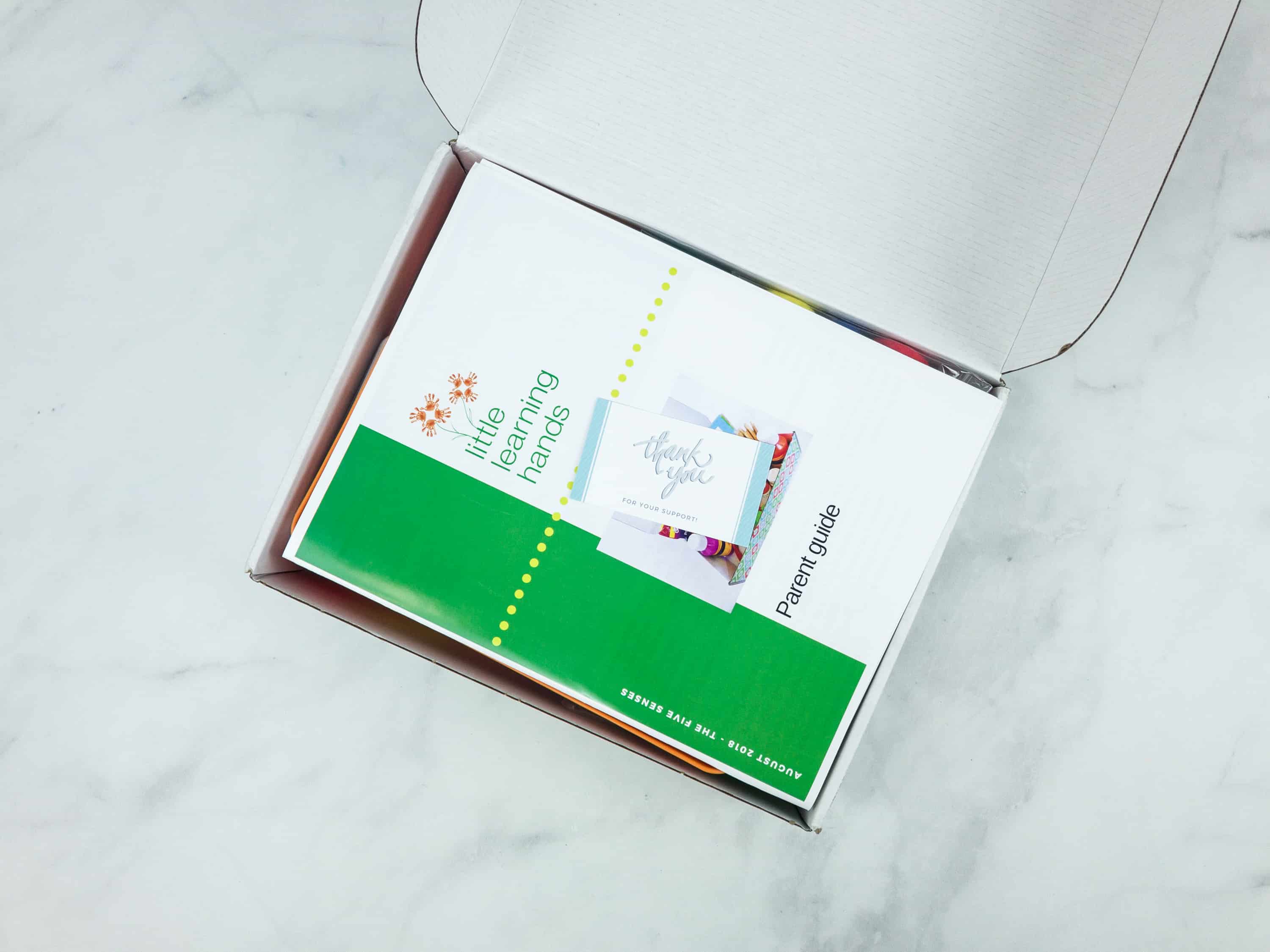 The box is full of items, with parent guide booklet and thank you card on top!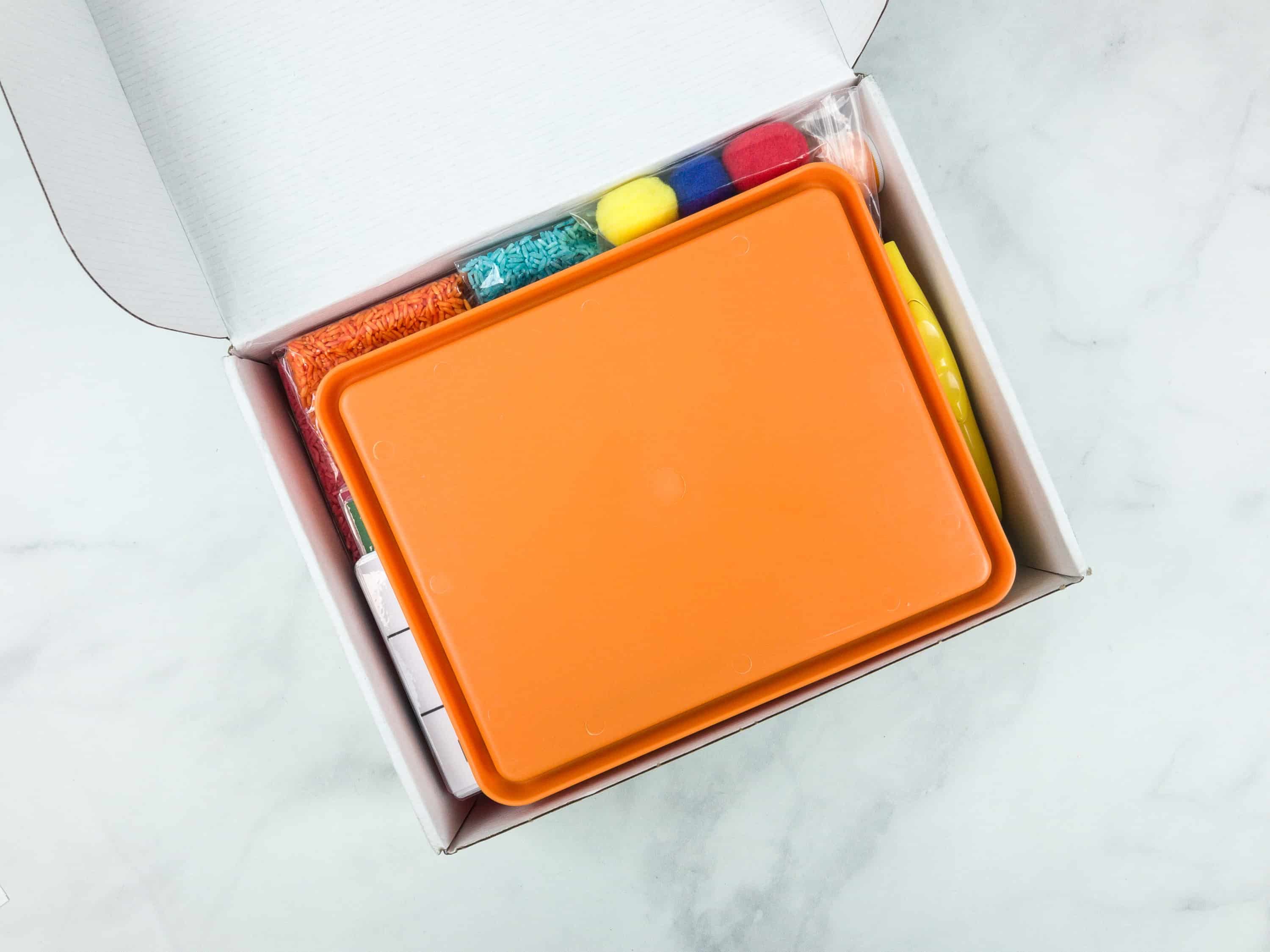 It's time to unleash what is behind this orange trey.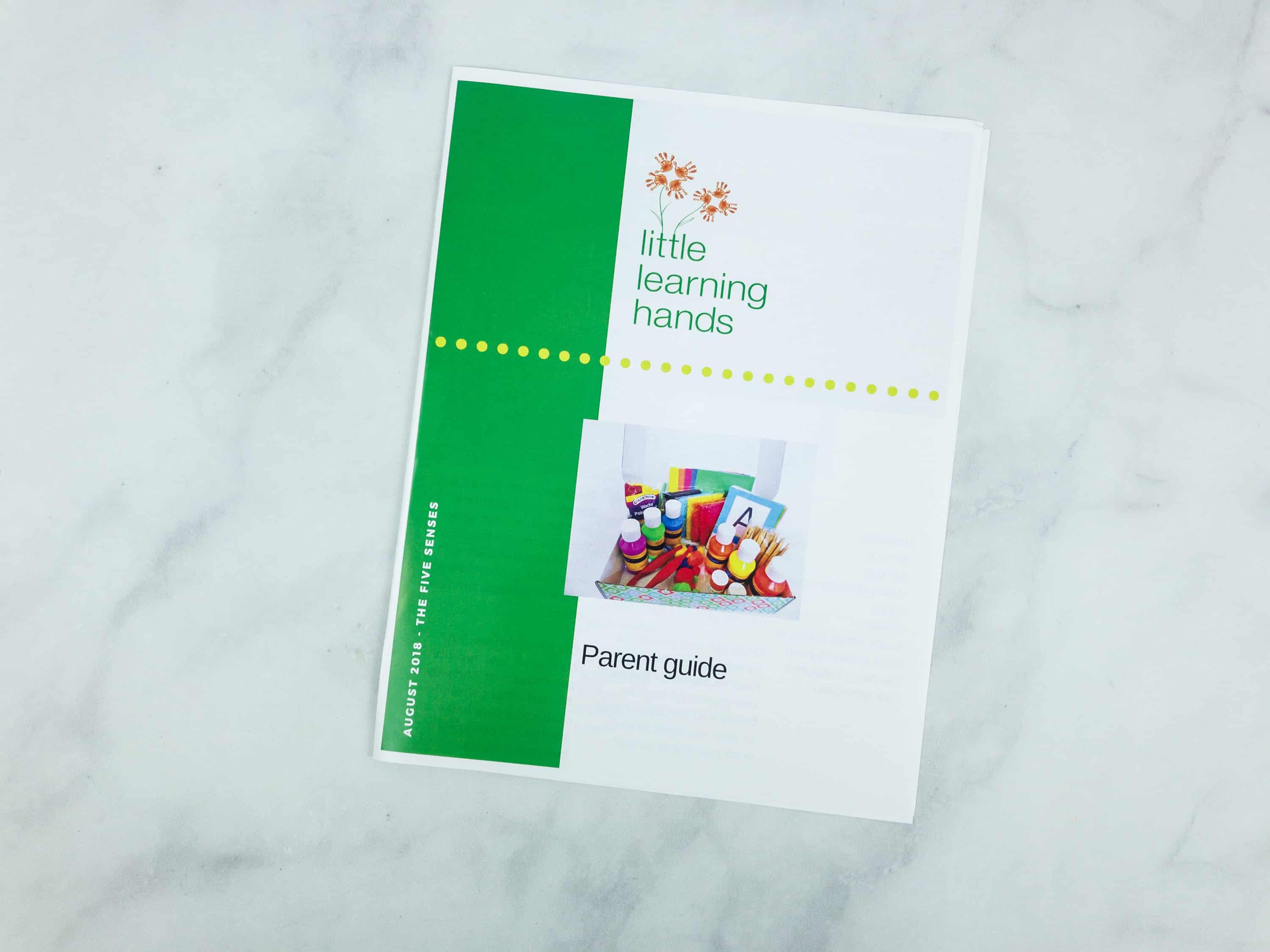 Little Learning Hands Parent guide booklet features all the information you need about this month's activities.
This month's booklet features The Five Senses!
This booklet contains a variety of pictures, materials, and step-by-step procedure for each and every project.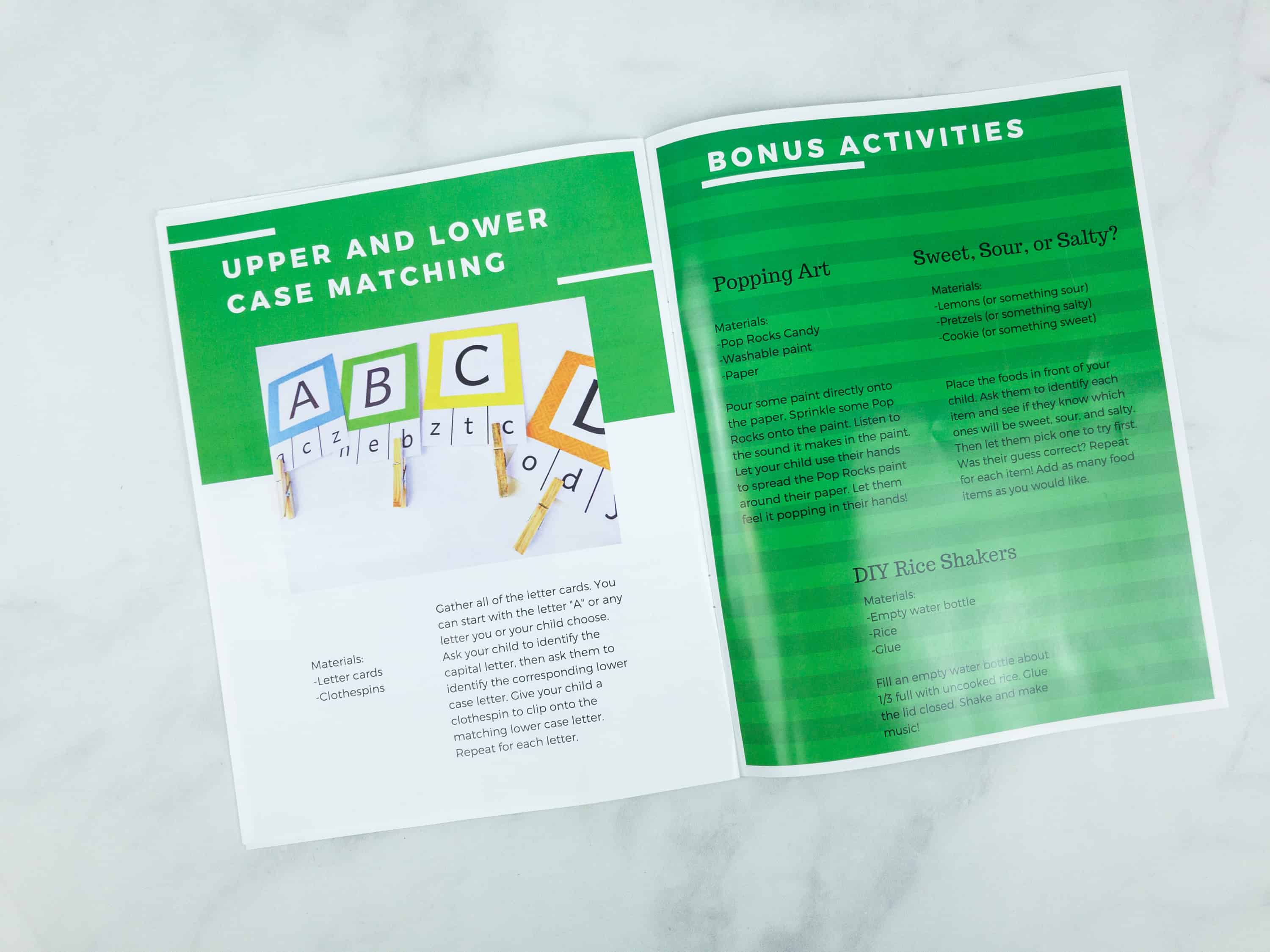 Aside from the theme, the booklet also features an bonus activity…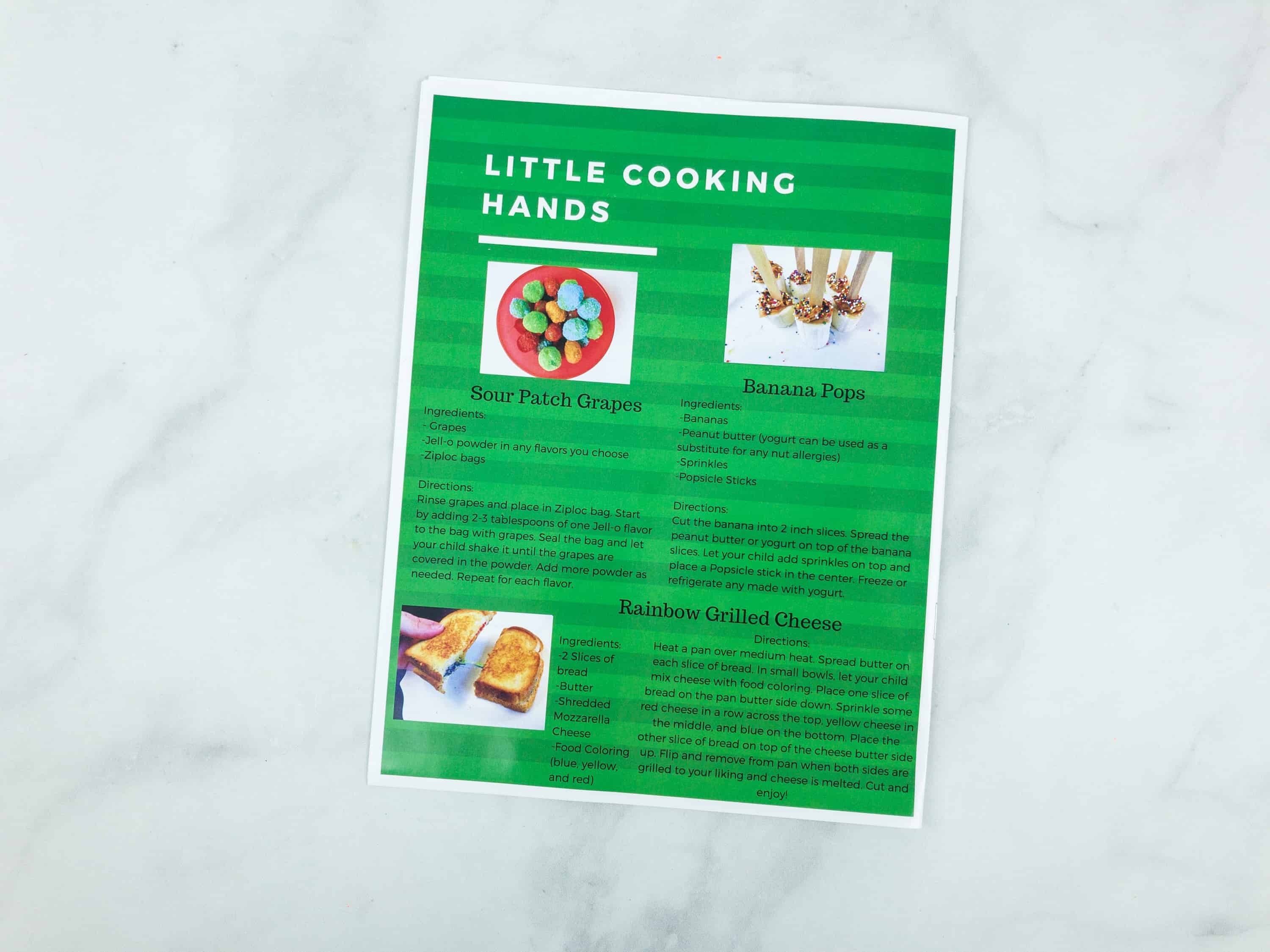 …and a fun-filled snack idea!
Each item is packed separately to make sure that they arrive in good order.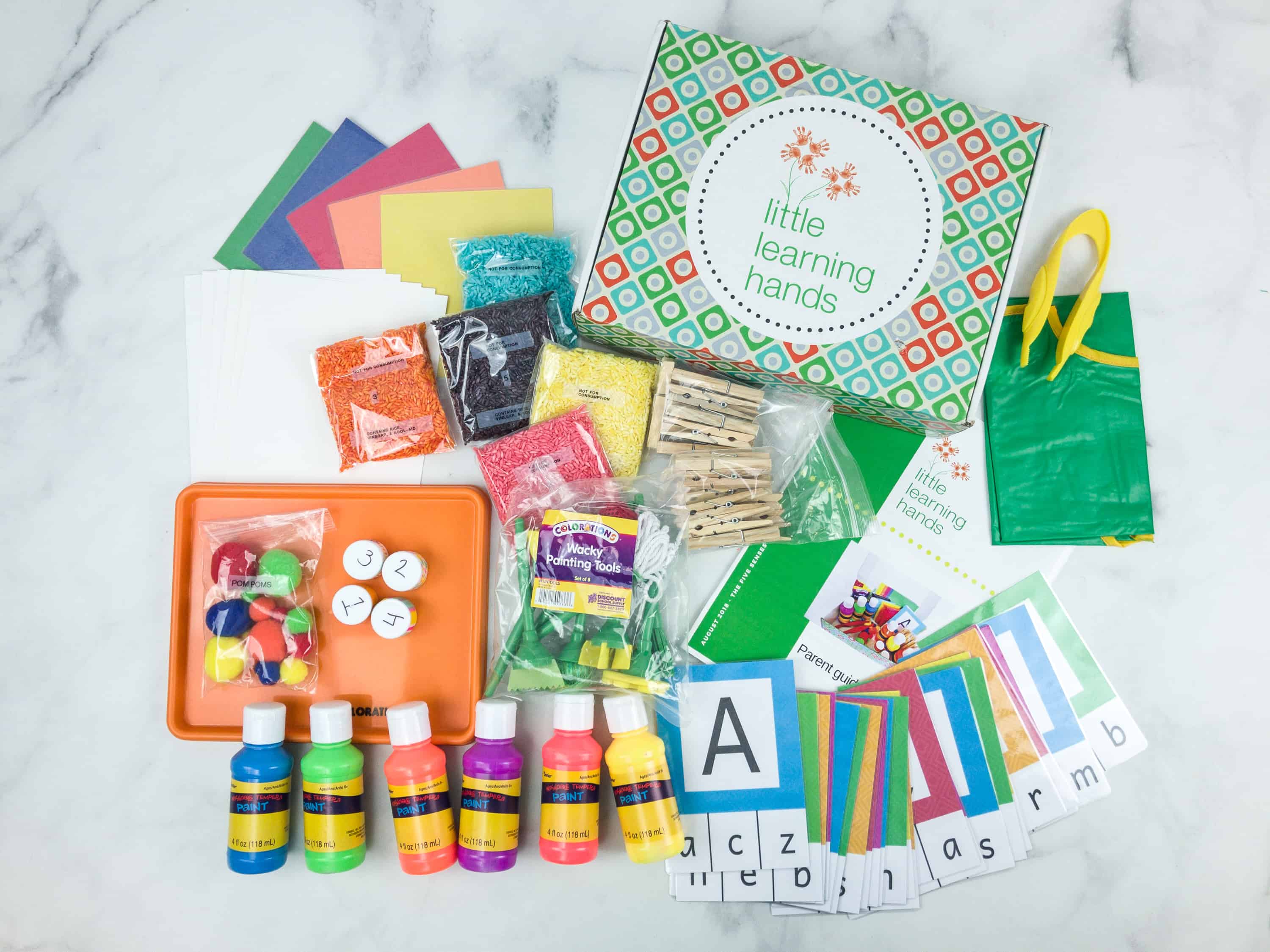 Everything in my box!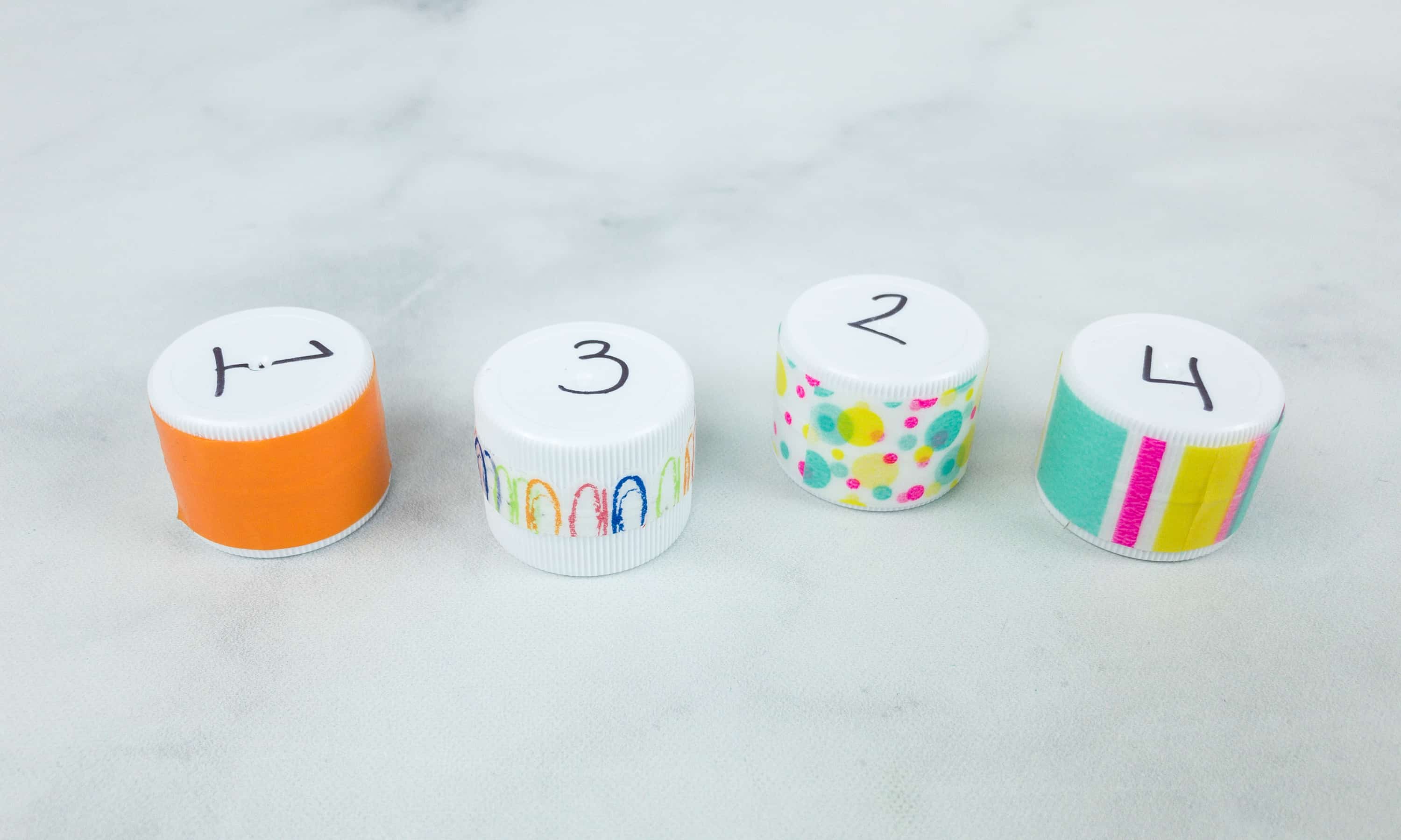 This first activity is called Guess That Sound!
This activity is so simple. Just place the shakers in front of your kid, and ask them to guess what is inside each box. If they are having trouble about the item, you can also offer some hints.
The next activity is What's That Smell. For this, we received five bags of colored rice.
This activity will be testing your kids' sense of smell. They need to smell all the five bags and identify each smell!
Once done with the colored rice, tell your kids to put them all inside the Little Learning Hands box and use it as a rice sensory box!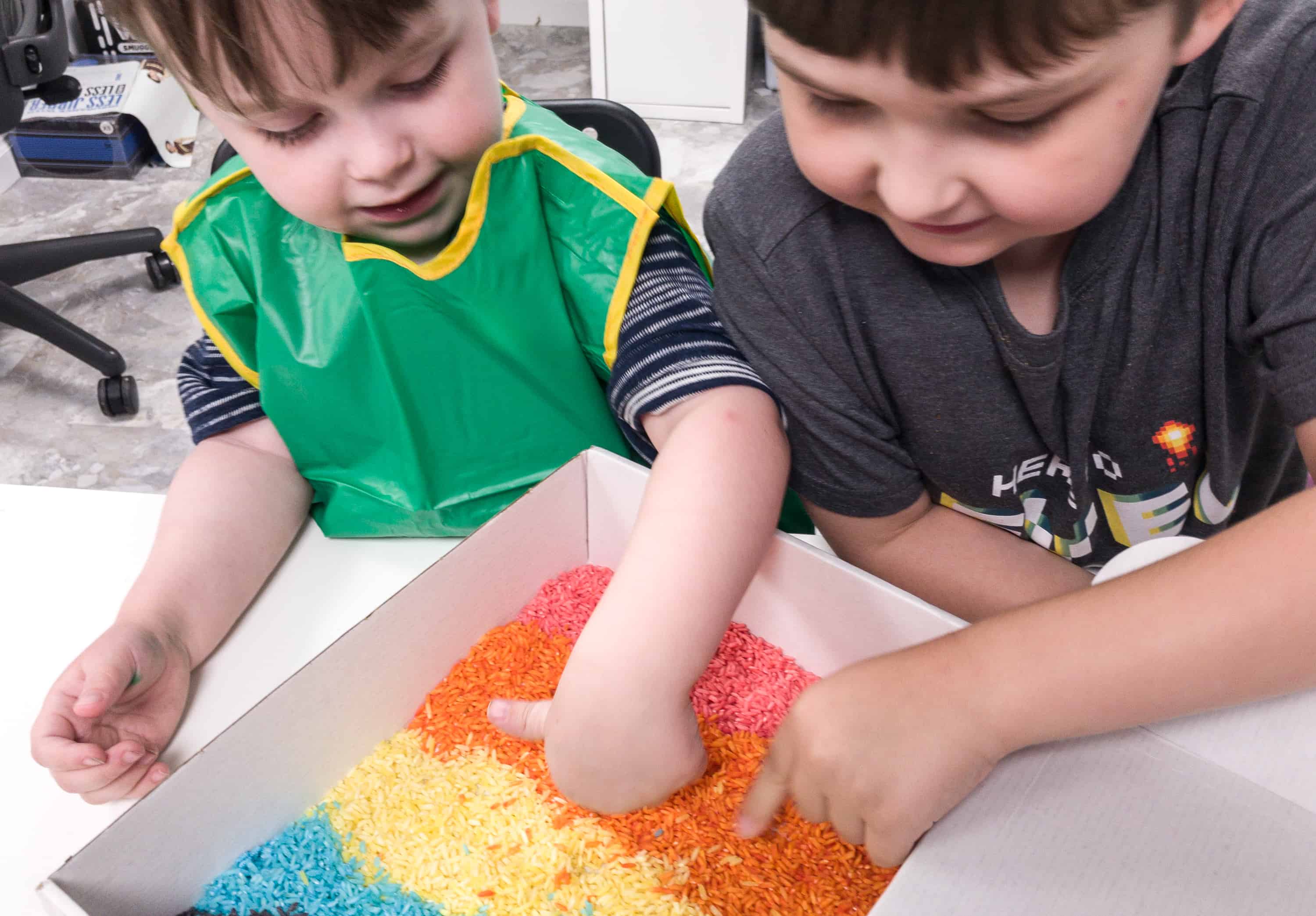 It looks like my two boys are enjoying their new sensory box.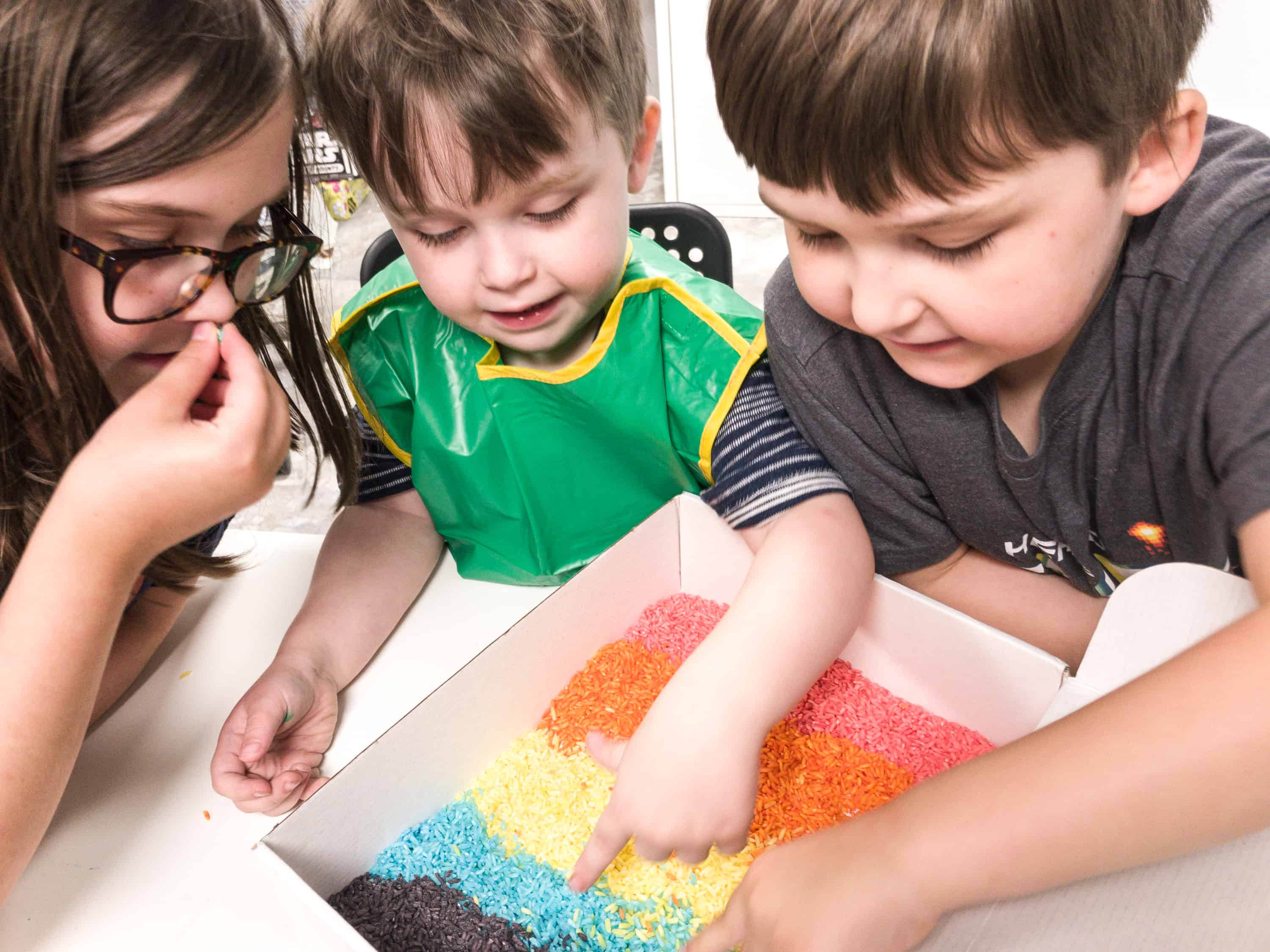 Of course, my daughter joined in on the fun too!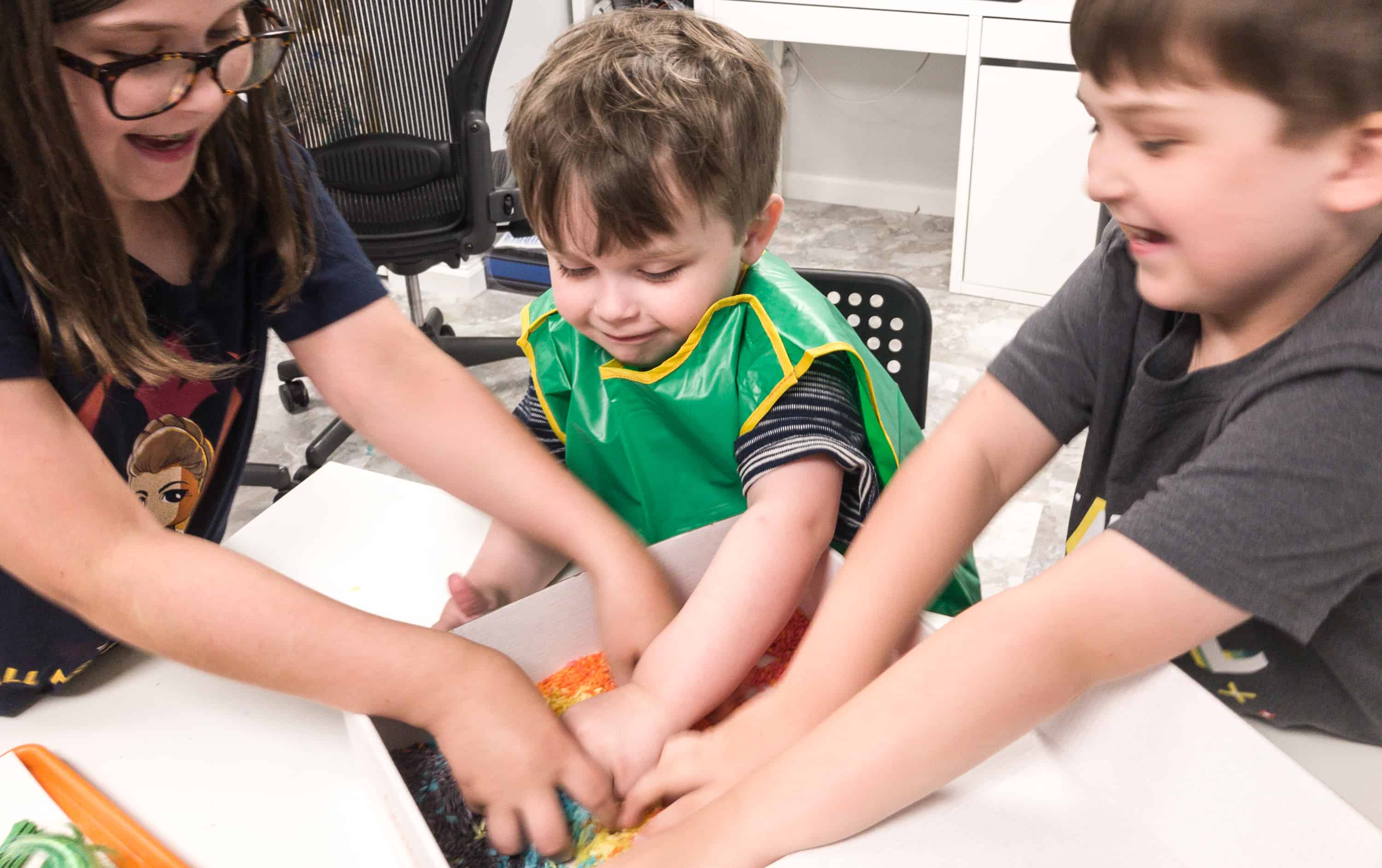 They ended up mixing everything afterwards!
Next up, Color Sorting! We received pom poms, tweezers, and colored cards for this activity.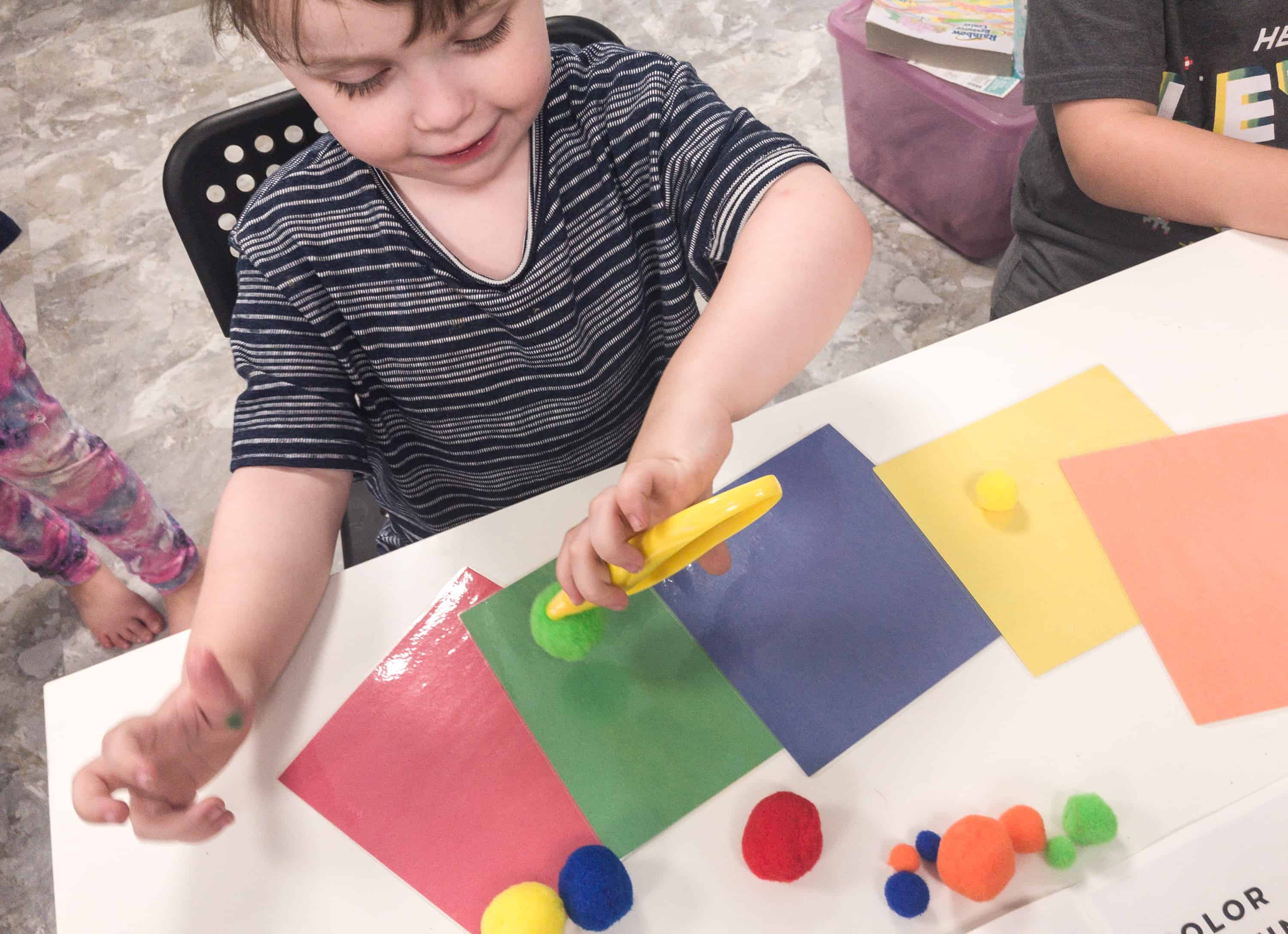 Once all the materials are ready, let your kid start by placing the color mat in front of them and use the tweezers to pick up a pom pom.
Ask the color of pom poms they got and put it to their corresponding mat, repeat the process until all the pom poms are put in their proper places!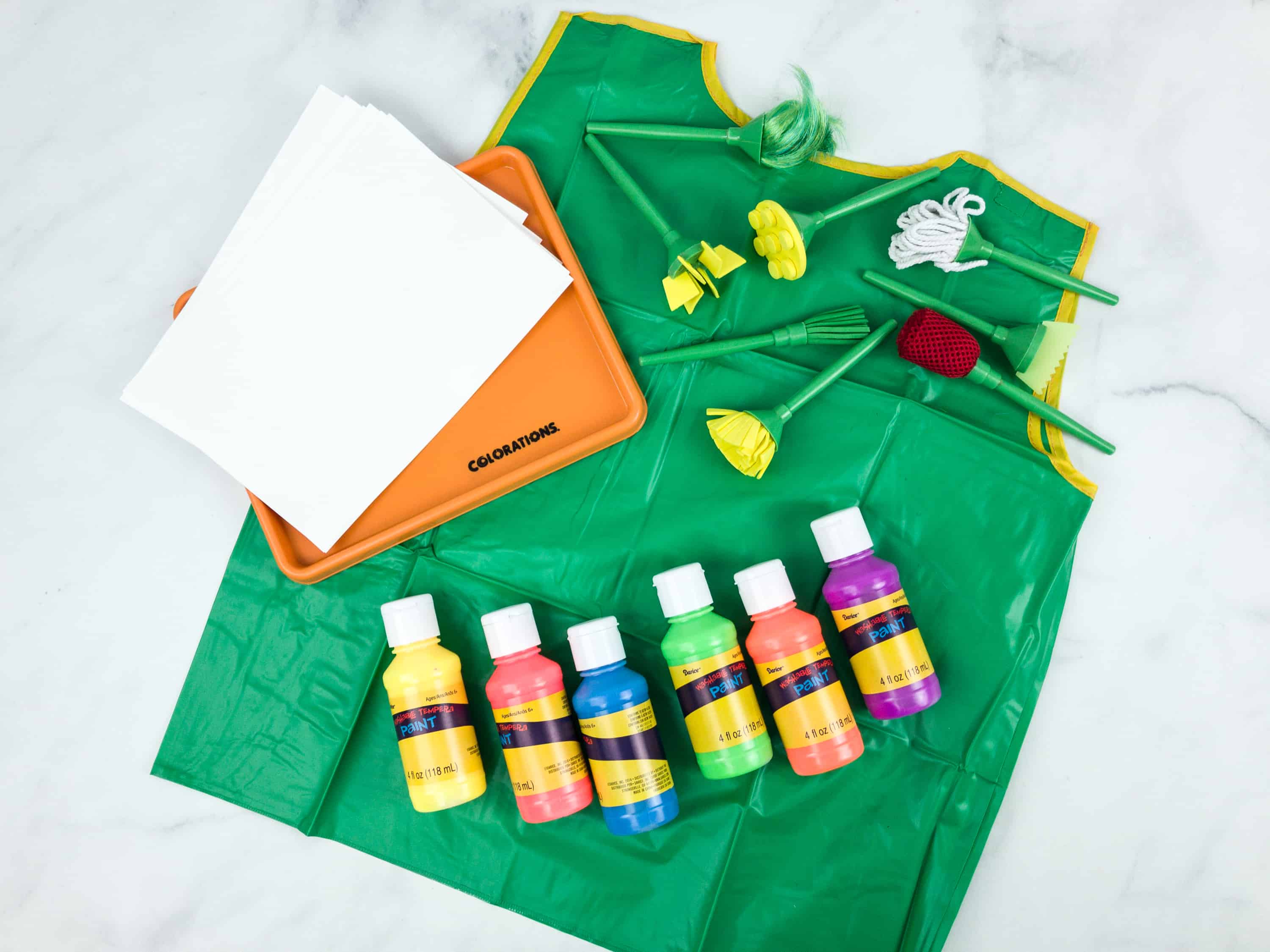 Here are all the materials needed for the Wacky Painting activity!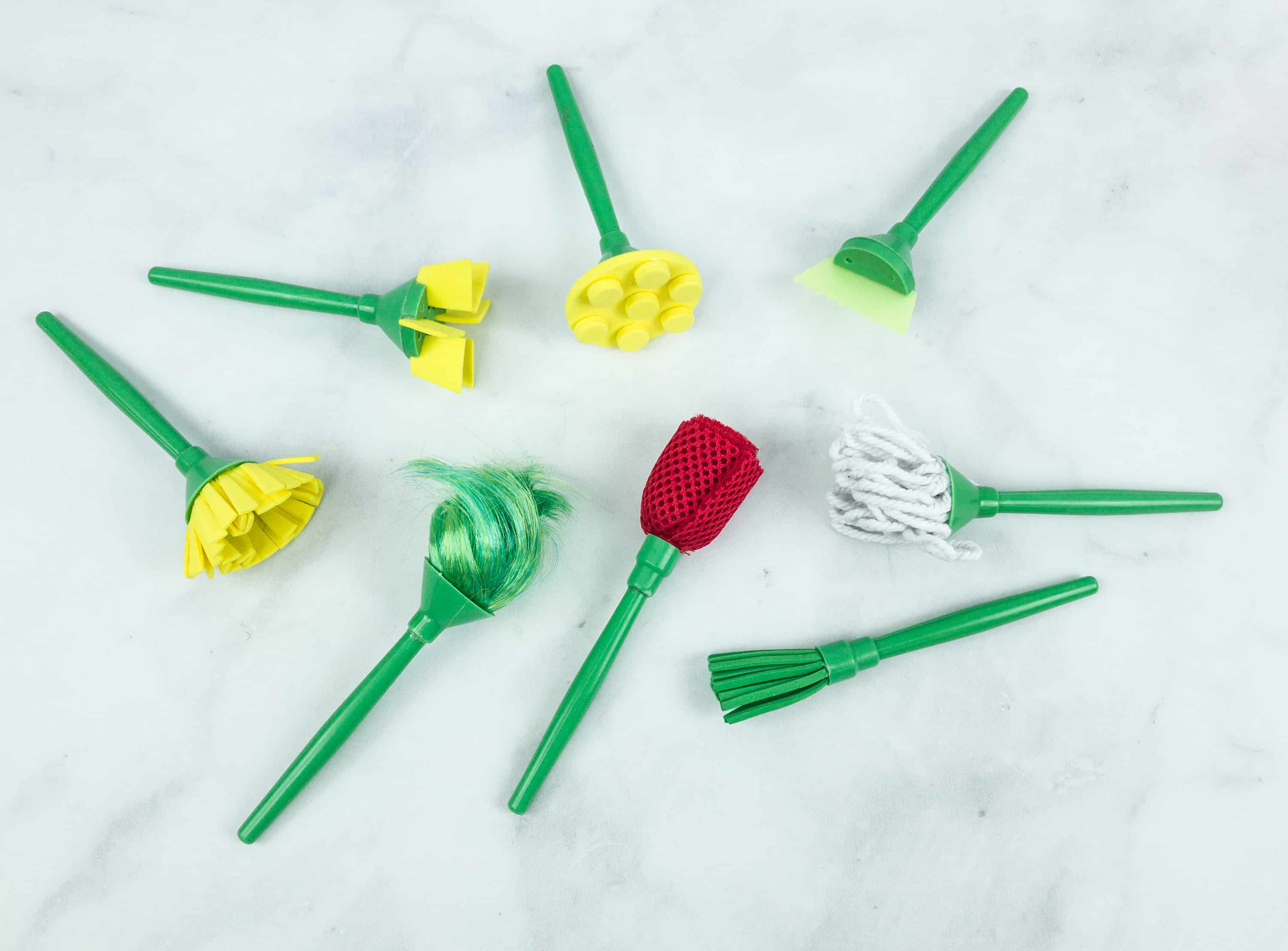 We received several cute and wacky paintbrushes!
Before you start with the activity, it is encouraged to let your child feel each paintbrush. You can also ask them which ones are soft, hard, rough, etc.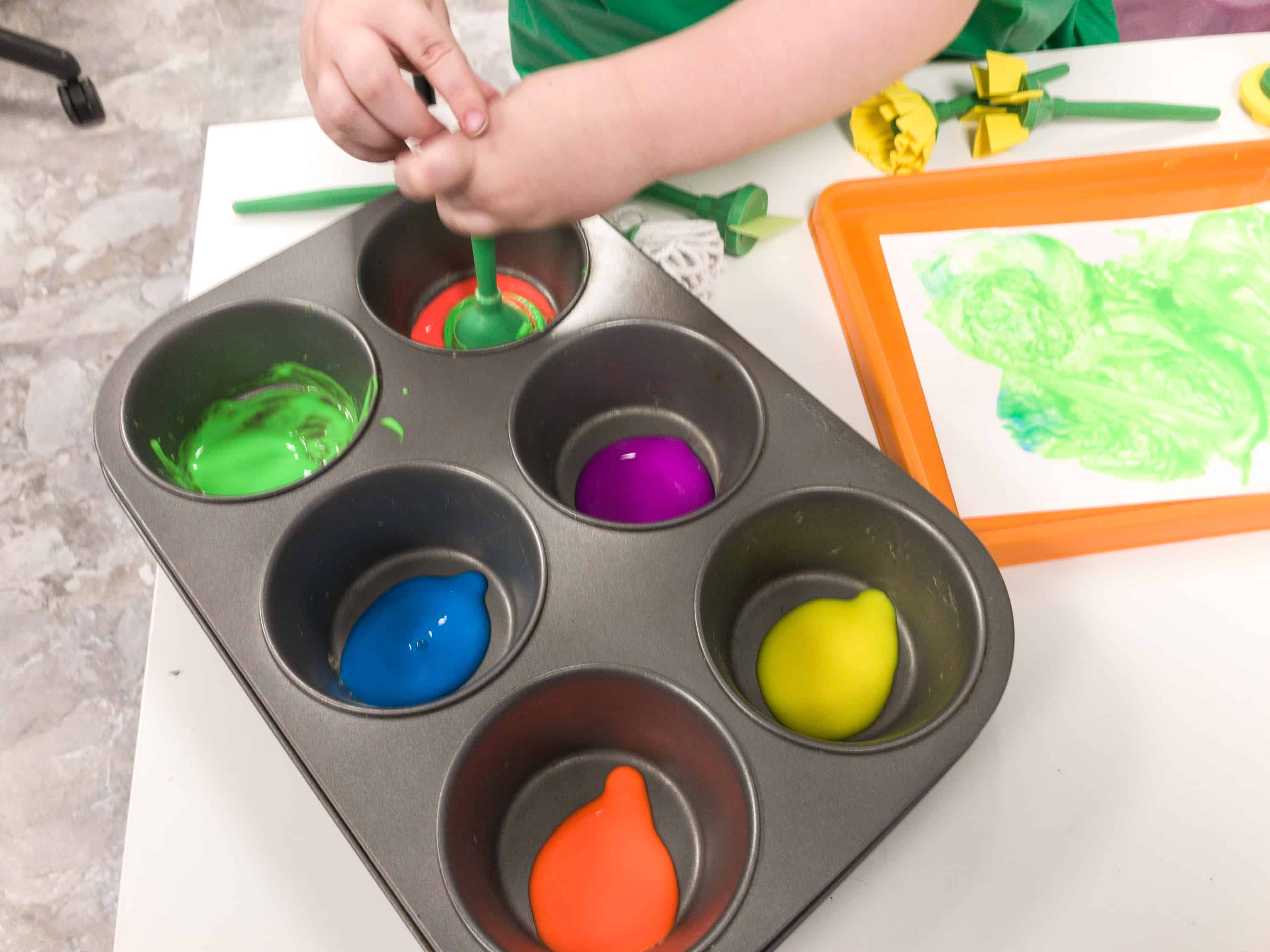 Pour the paint into small cups and let them choose which brush to start with. Protip: Use a muffin tin!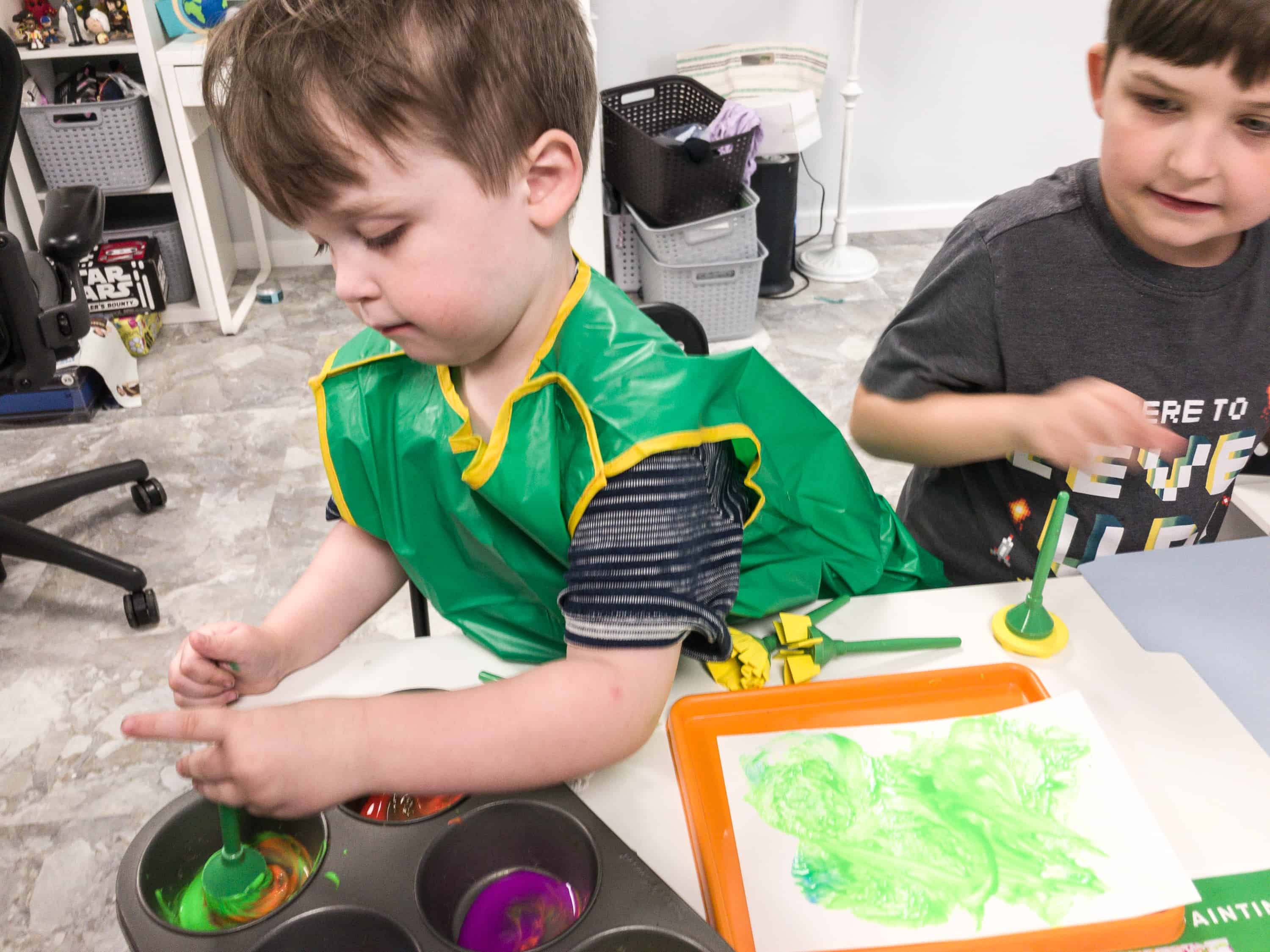 My younger son did the mixing and blending of colors.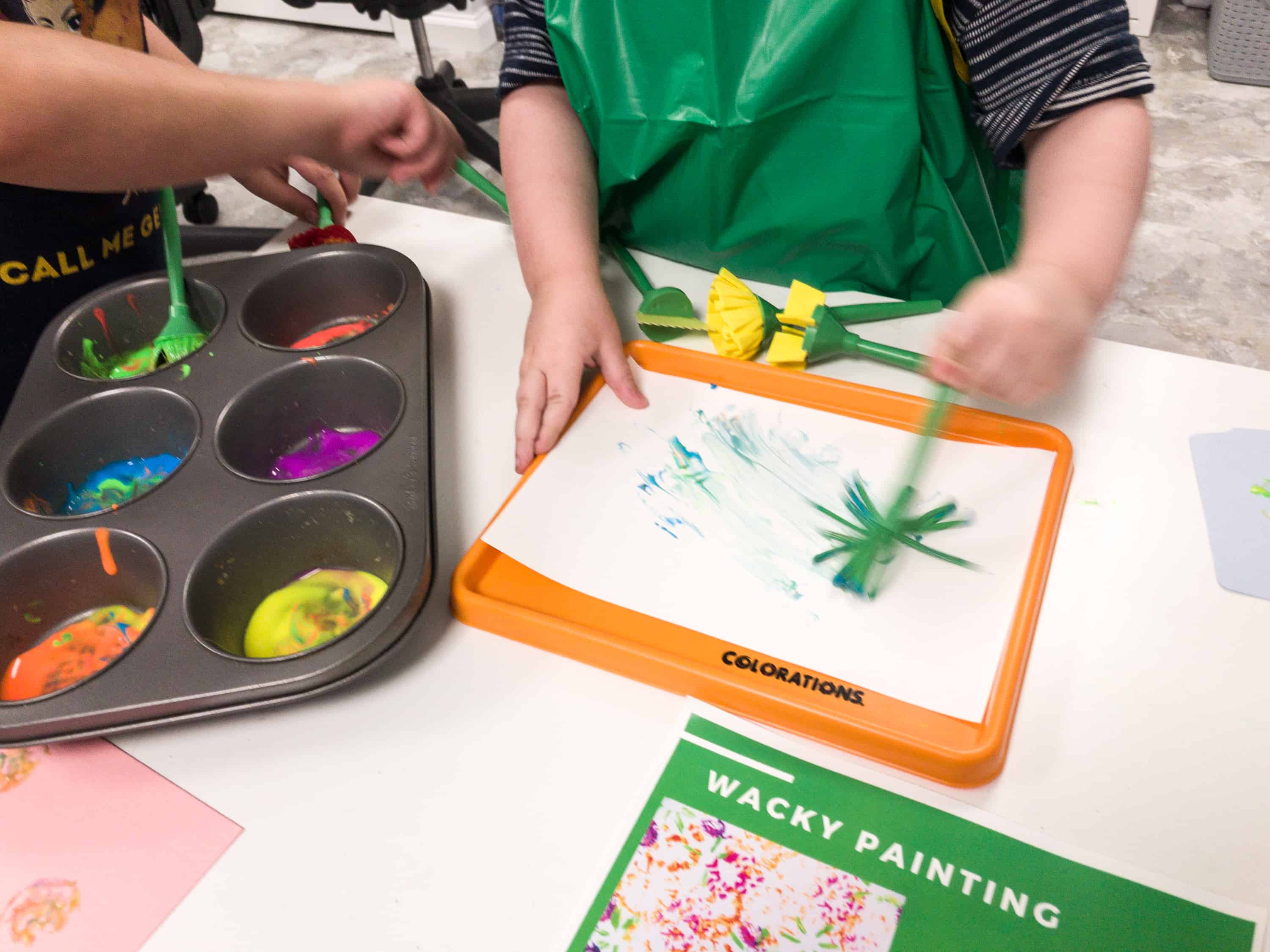 He also tried all the brushes to produce different results on paper.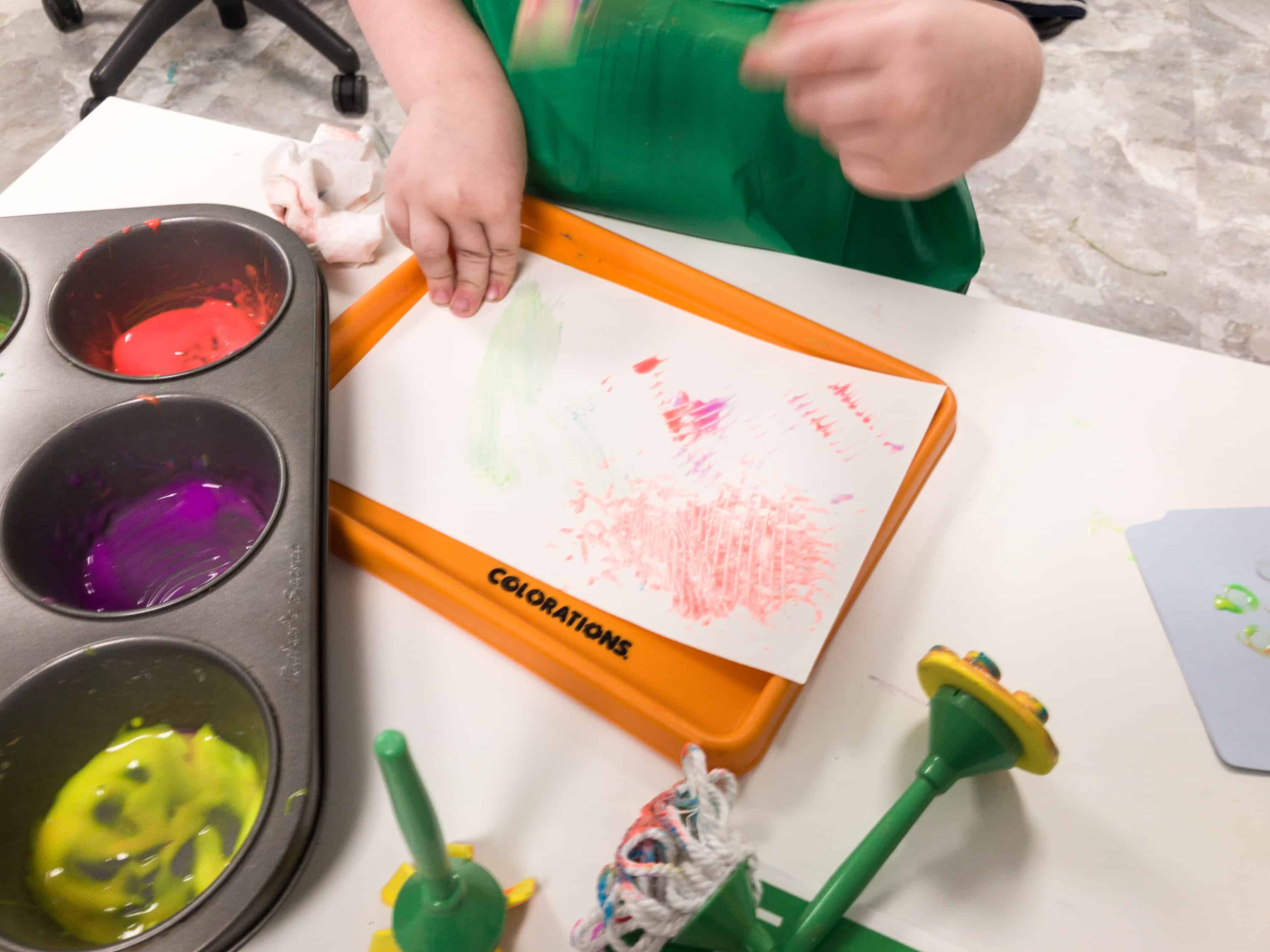 This activity is quite messy, so make sure that there's a mat to cover your table!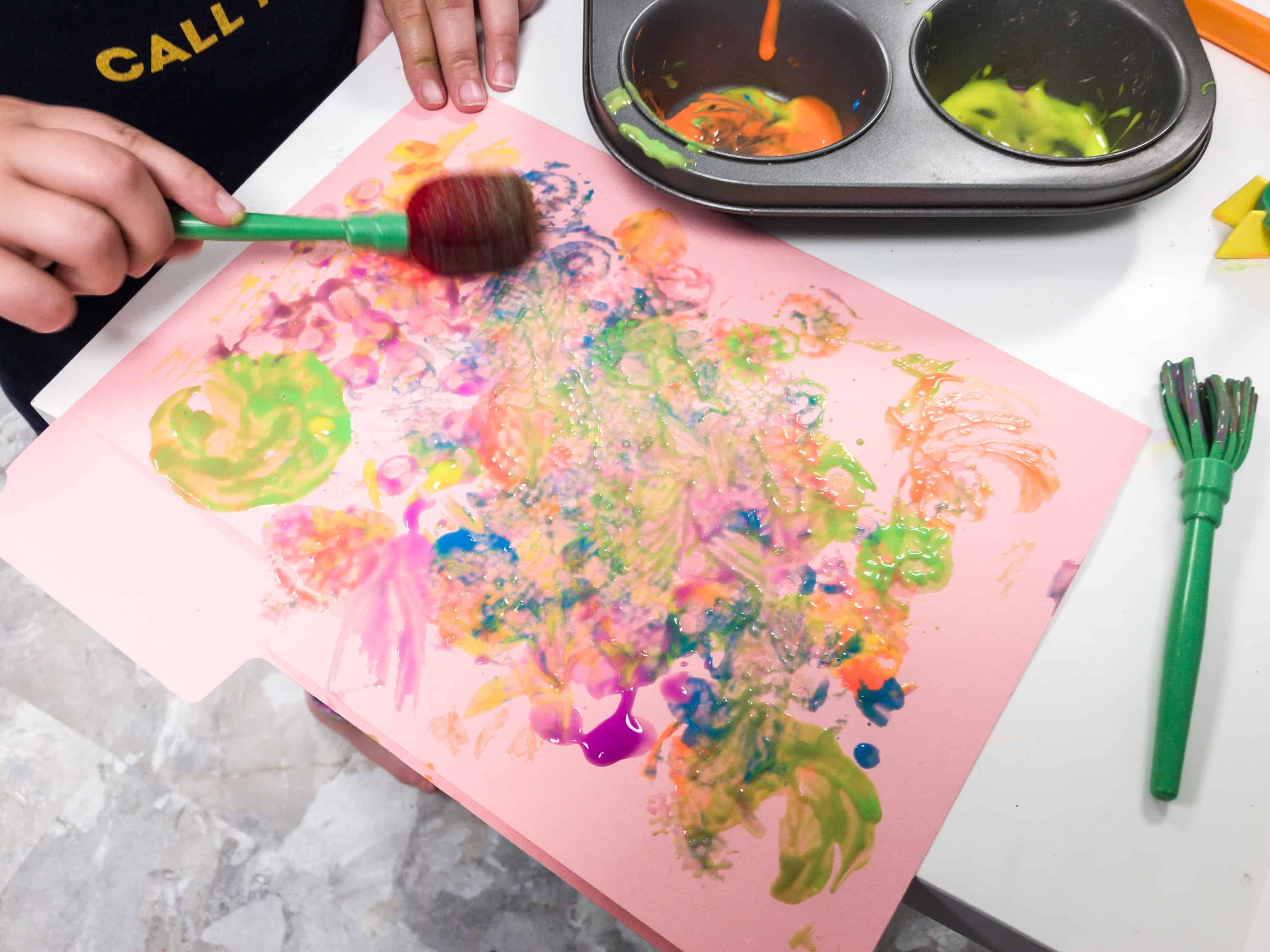 Because we had all three kids in on this activity we supplemented with some extra paper. My kids had SO MUCH FUN that we ended up using every single drop of paint.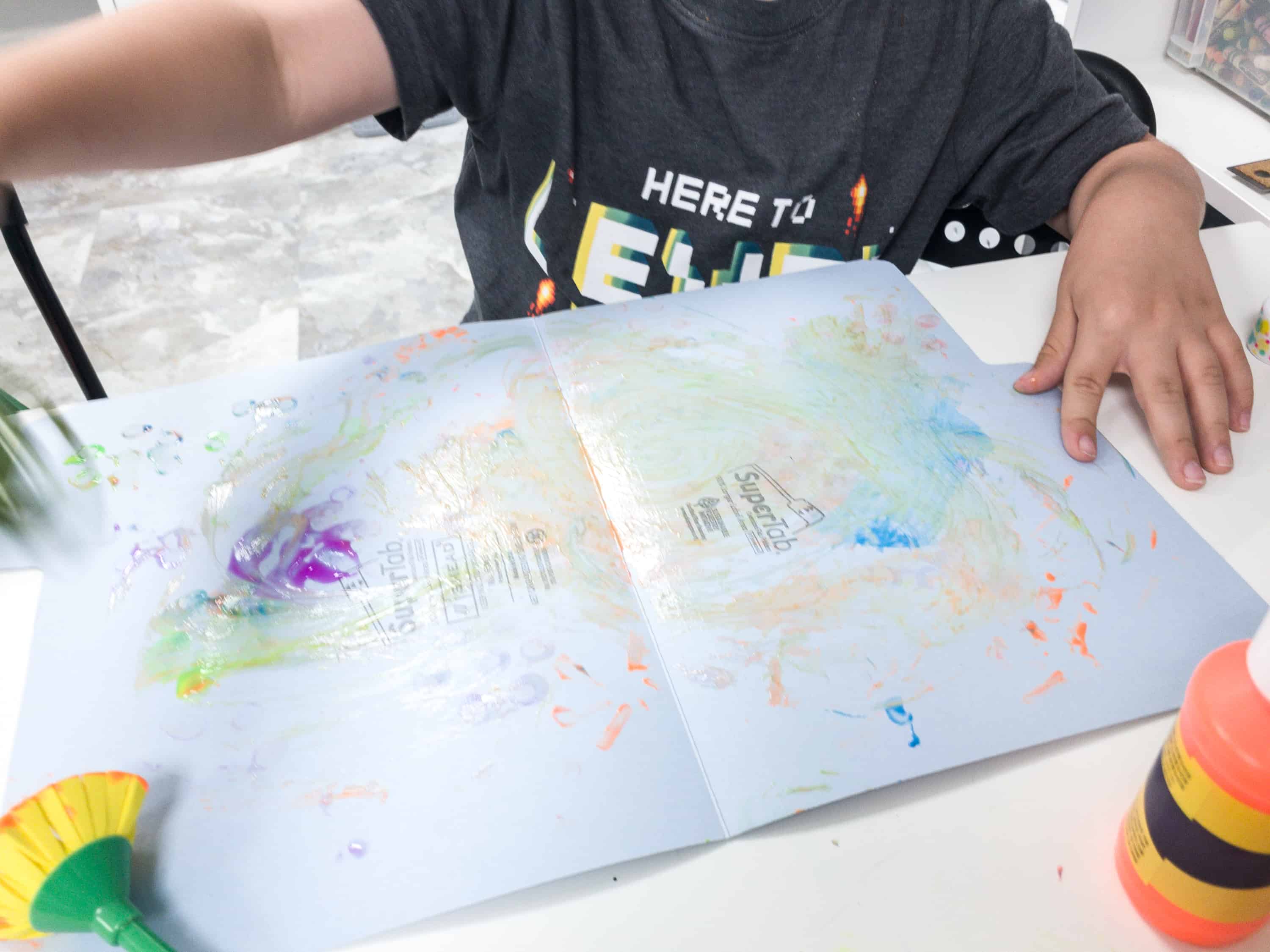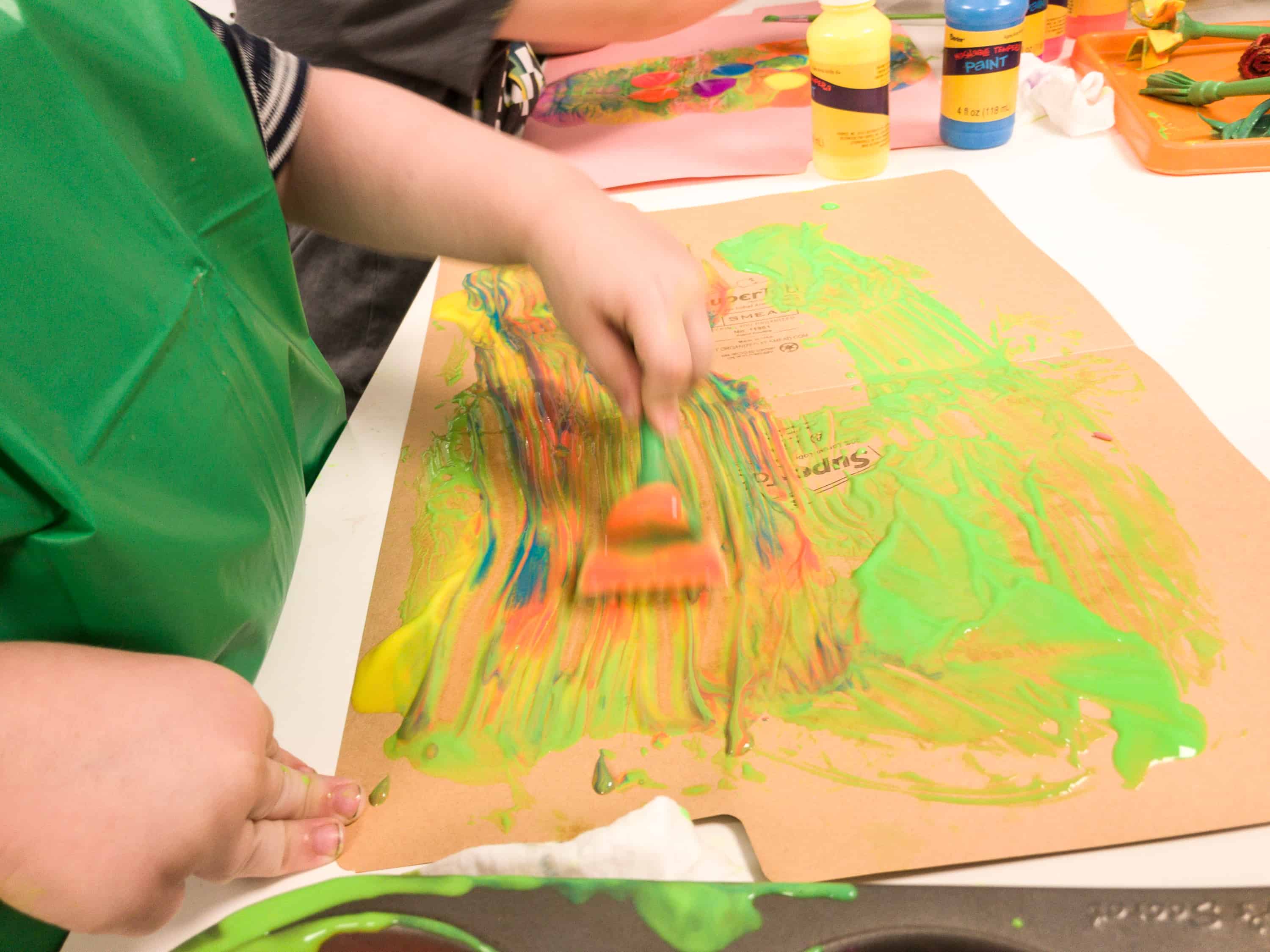 Once your kid is done with the painting, make sure to dry it completely before displaying. 🙂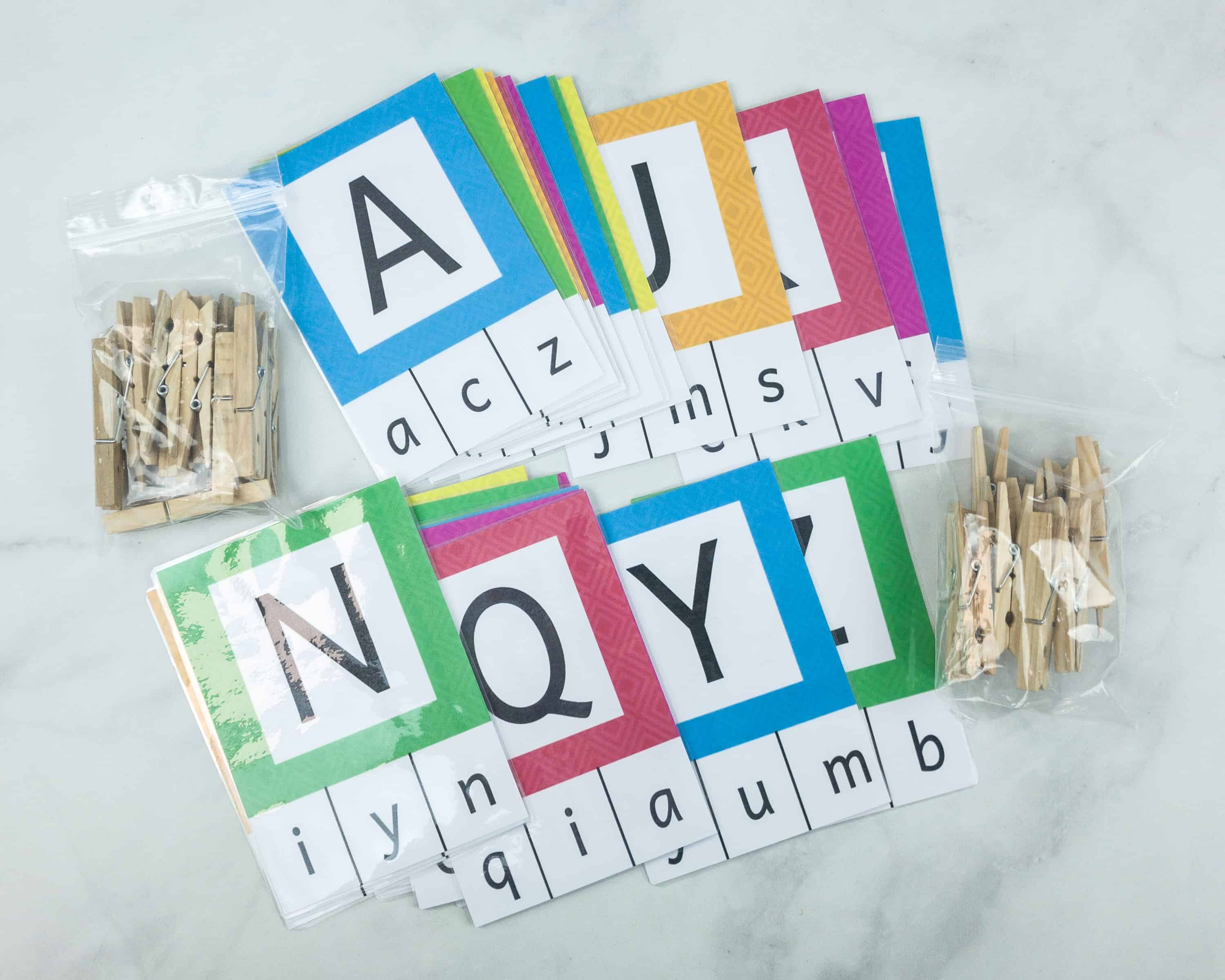 Upper and Lower Case Matching is an activity used to help your child become more familiar with the English alphabet.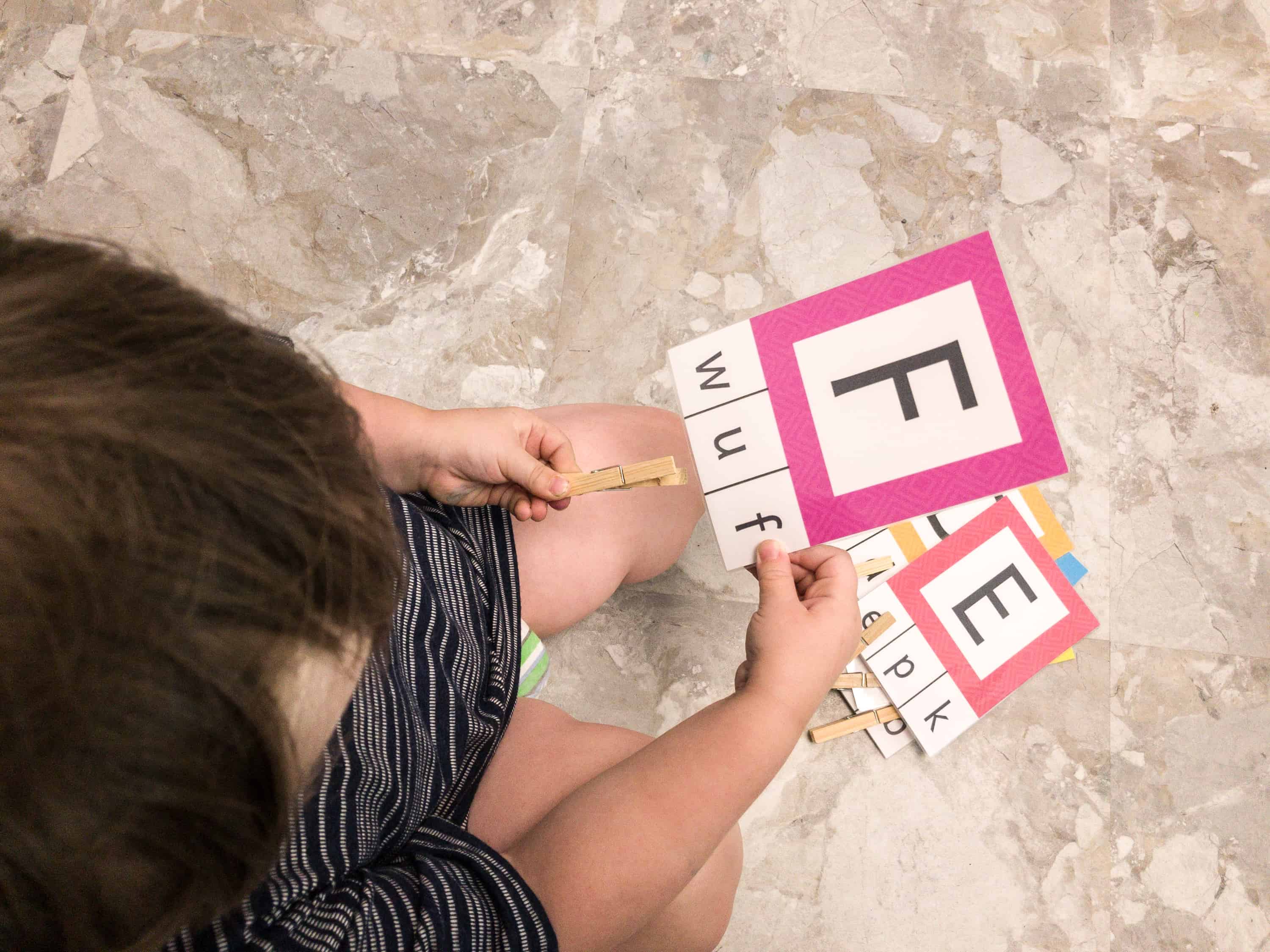 You can start with asking your child to identify the capital letter and then ask them to clip the clothespin onto the matching lower case letter.
He got them all correct, I'm so impressed!
Our first box from Little Learning Hands was really fun! It included a bunch of activities that enhance my children's creativity and analytical skills. I love how all the materials are already supplied inside the box. The inclusion of the parent's guide booklet makes this subscription handier, as it provides detailed step-by-step procedure about each activity and the expected result. If you're looking for an activity box that will keep kids busy for hours while learning, then this is definitely the perfect box for you!
One thing I want to remark on is the high quality of the materials sent in the box – the tweezers are from Learning Resources, and so are the paintbrushes. They will see my kids through continuing activities – and the smock & the tray are just perfect and something I always need. All of the non-consumables were sturdily laminated, too. I love that I can continue to reuse them for years for preschool activities! We just fell in love with this highly tactile and sensory subscription!
What do you think of the Little Learning Hands box?