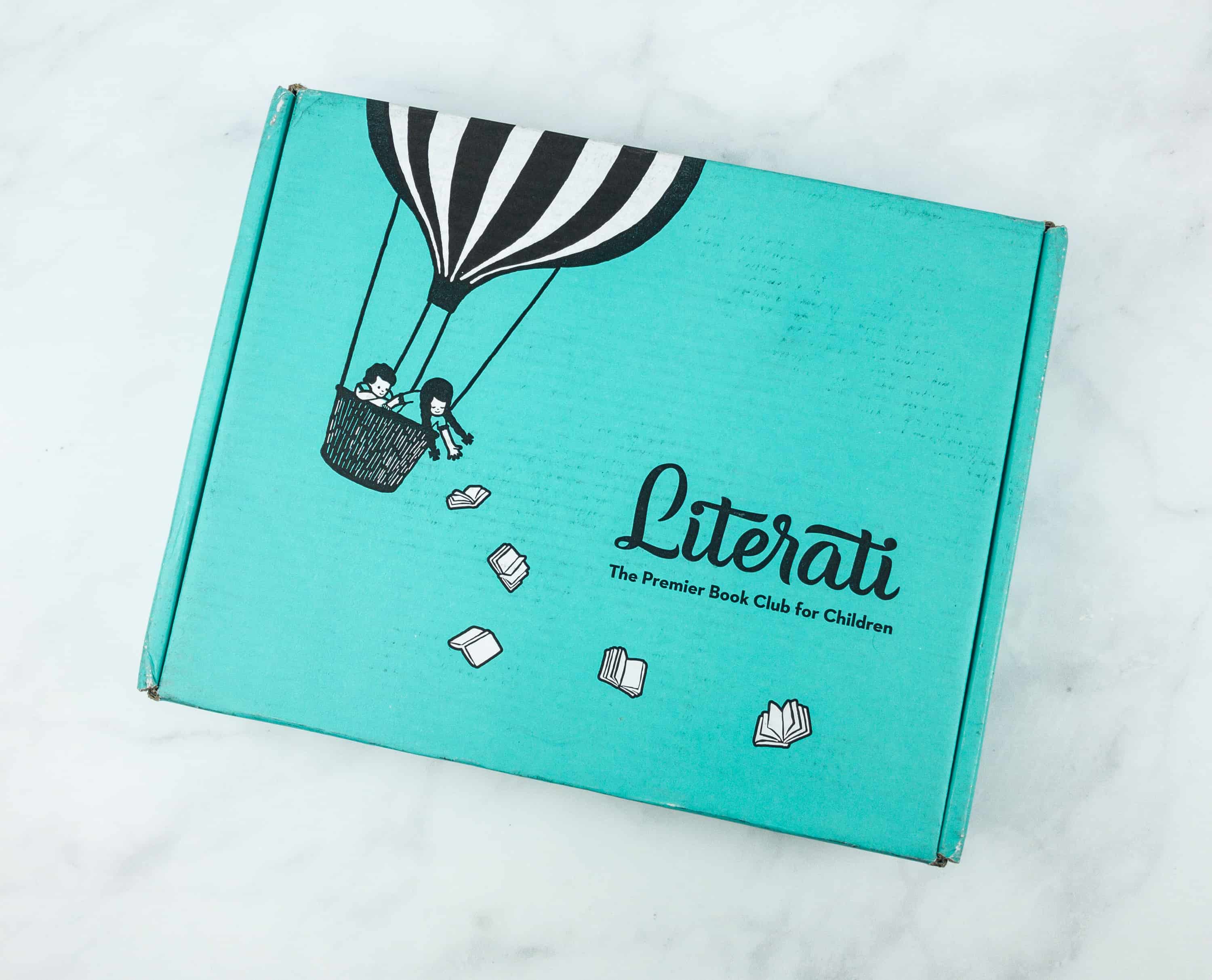 Literati is a monthly book subscription box for children that works similar to Stitch Fix. For a monthly fee of $9.95, you'll receive 5 books to try out for a week. You can purchase the ones you love and return the rest (in totally new condition) in the enclosed prepaid mailer (shipping is free in both directions).
You can get 5% off when you decide to keep all the books! There are also categories for each age bracket: Club Neo is for newborn to 1 year; Club Sprout is for children ages 2-3; Club Nova is for kids 4-6, and Club Sage is for those 7-8 years old.
This is a review of the Club Sage box.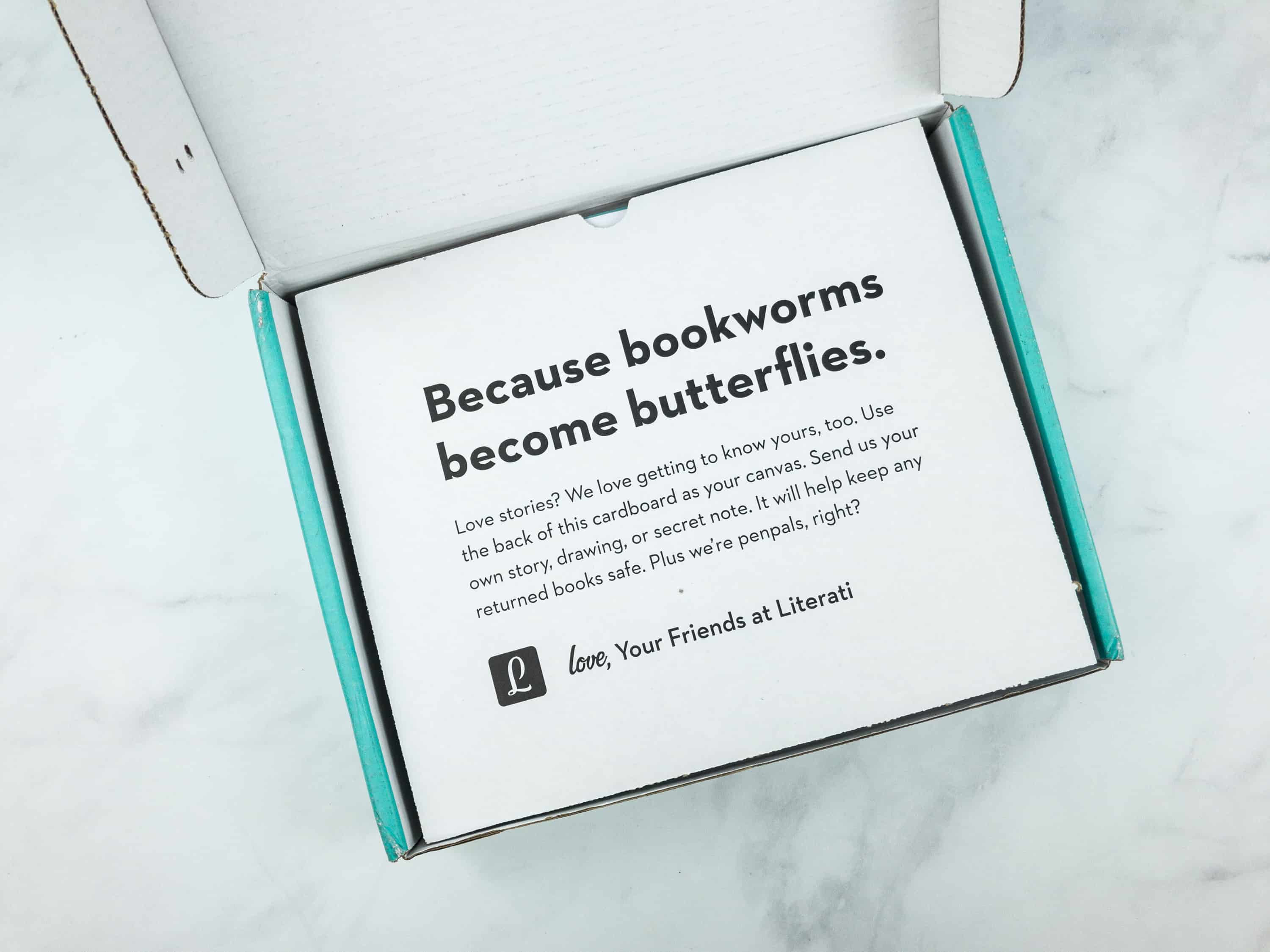 Because bookworms become butterflies.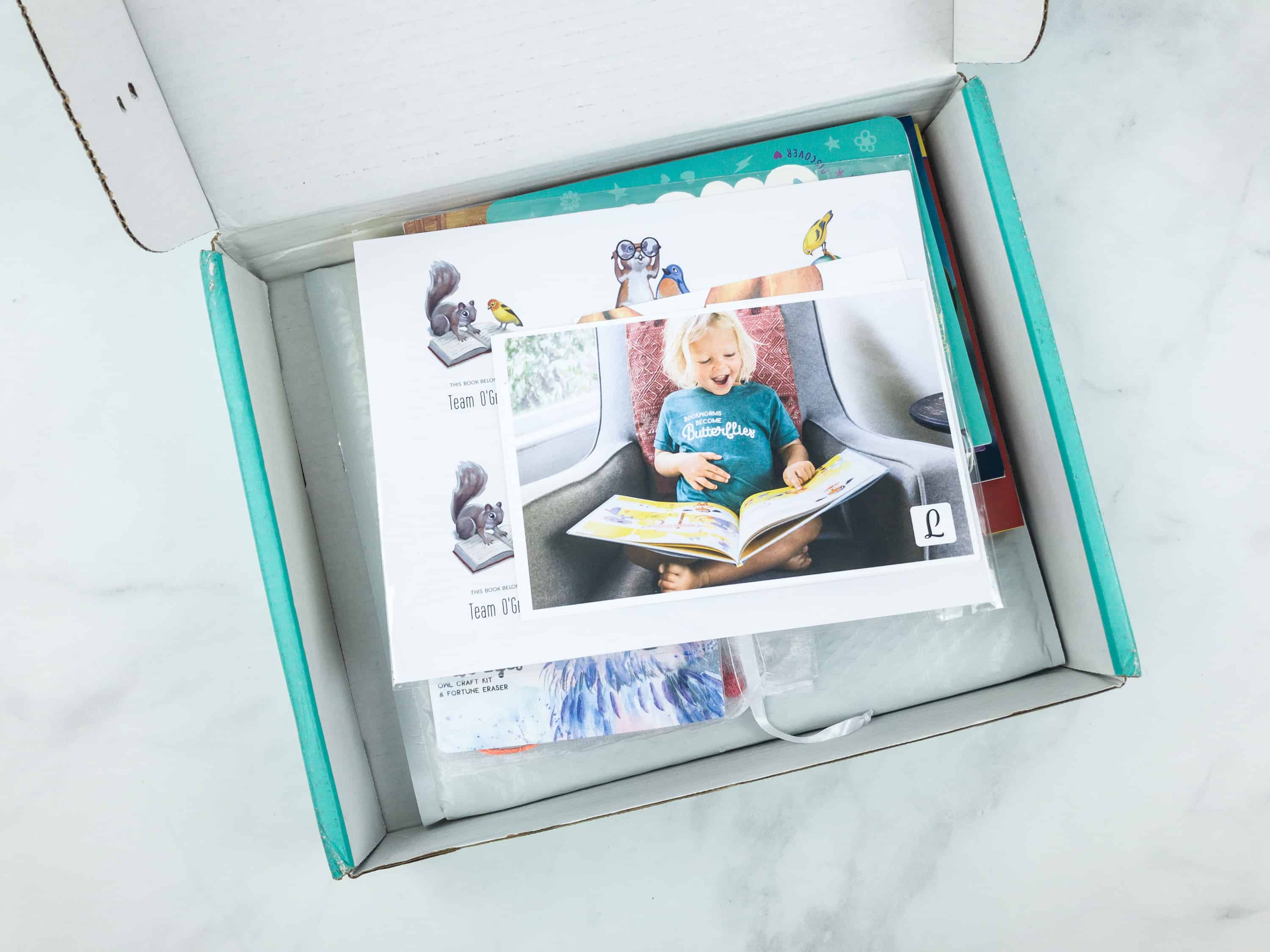 There are lots of books in store for us!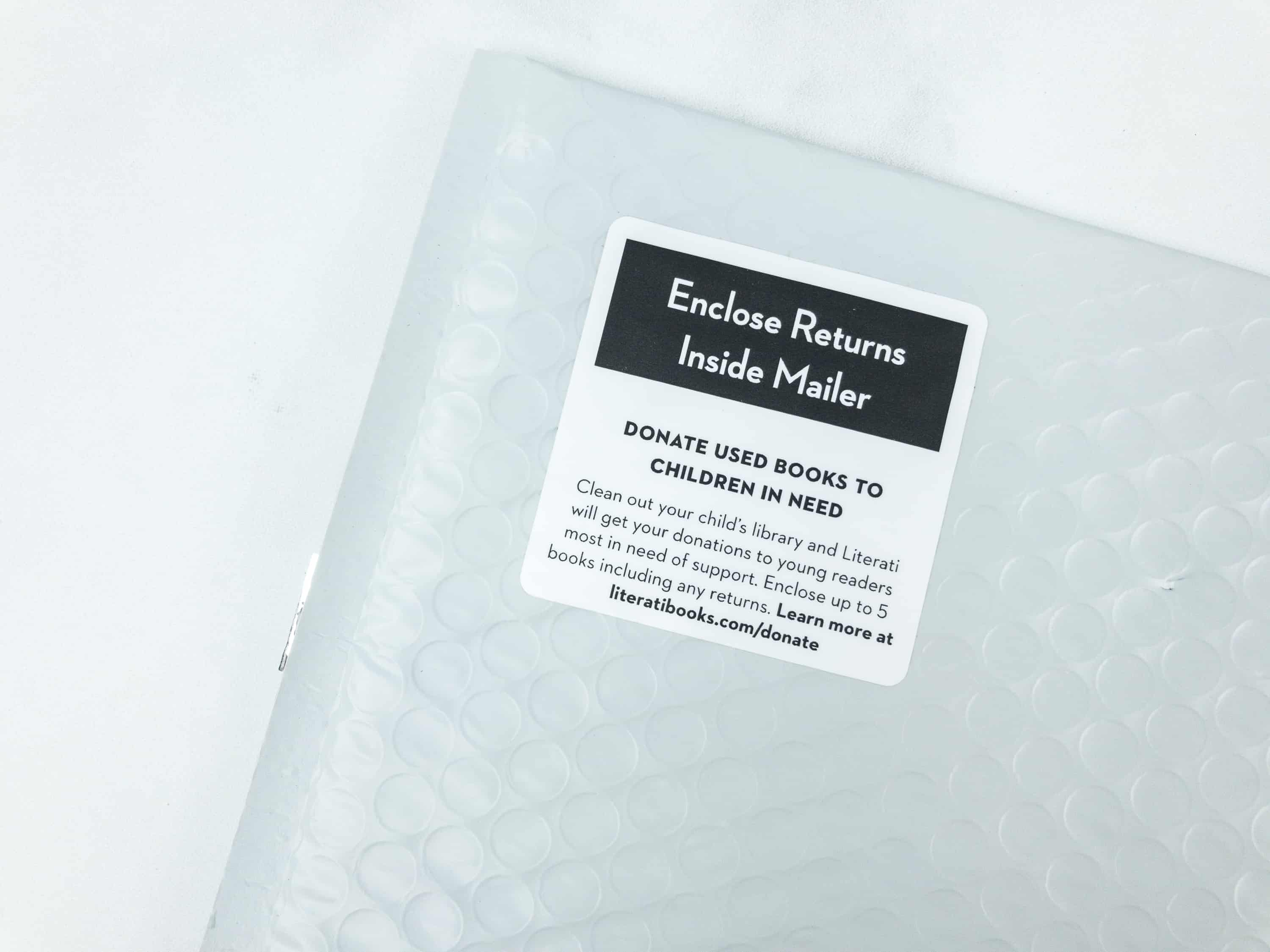 There's also a padded mailer, if you want to return some of the books. You can also return your own gently read books (up to five total in the mailer) for donation.
DEAL: Get $25 in account credit to put towards books when you sign up! USE THIS LINK to get the deal.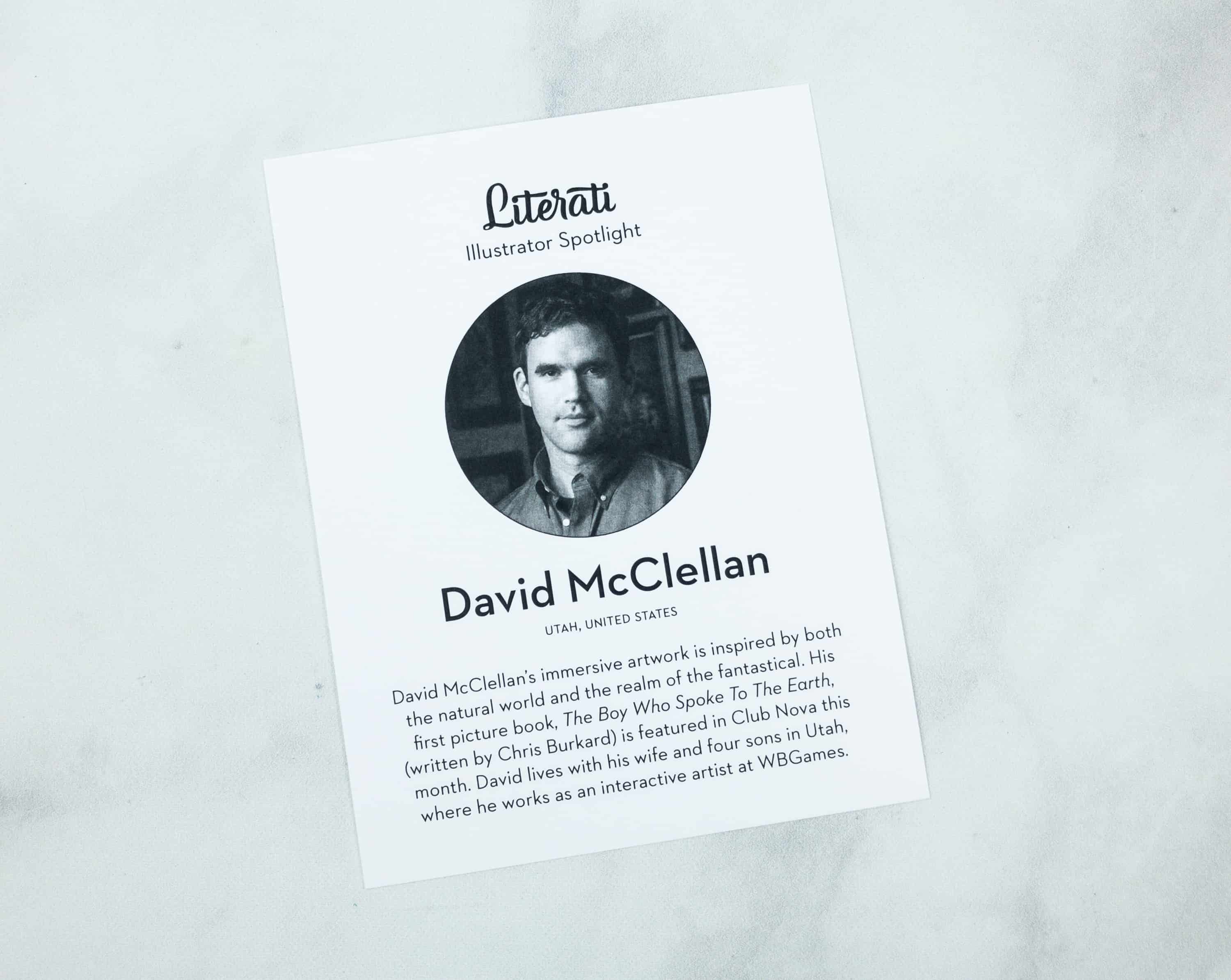 The featured illustrator creates new artwork for the monthly themes. This month's illustrator is David McClellan.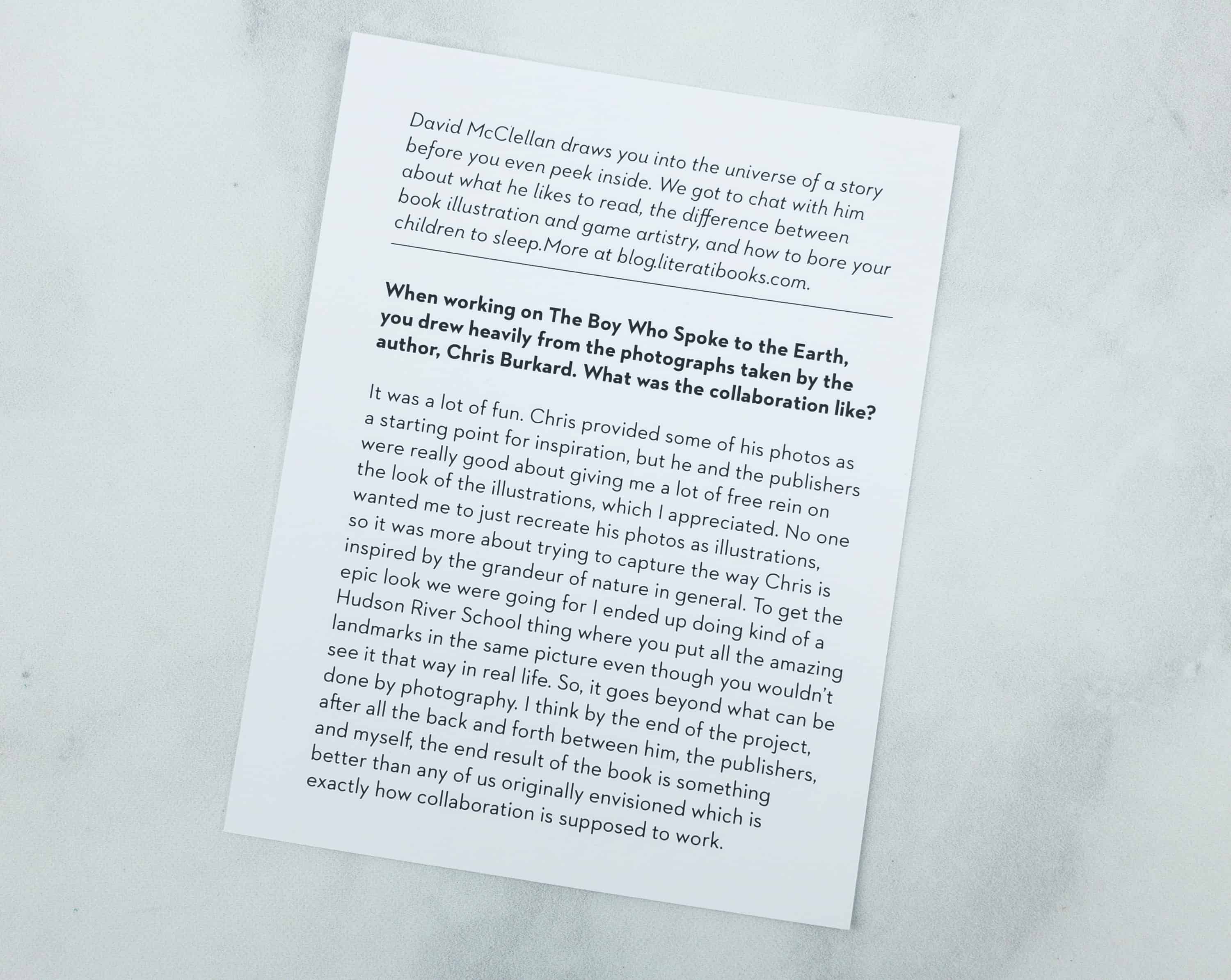 There's a little Q&A with the featured illustrator at the back of the card.
A full-size print comes with the box, along with free shipping. Although I don't love that the fee doesn't apply to a full box purchase, this makes it more worth it.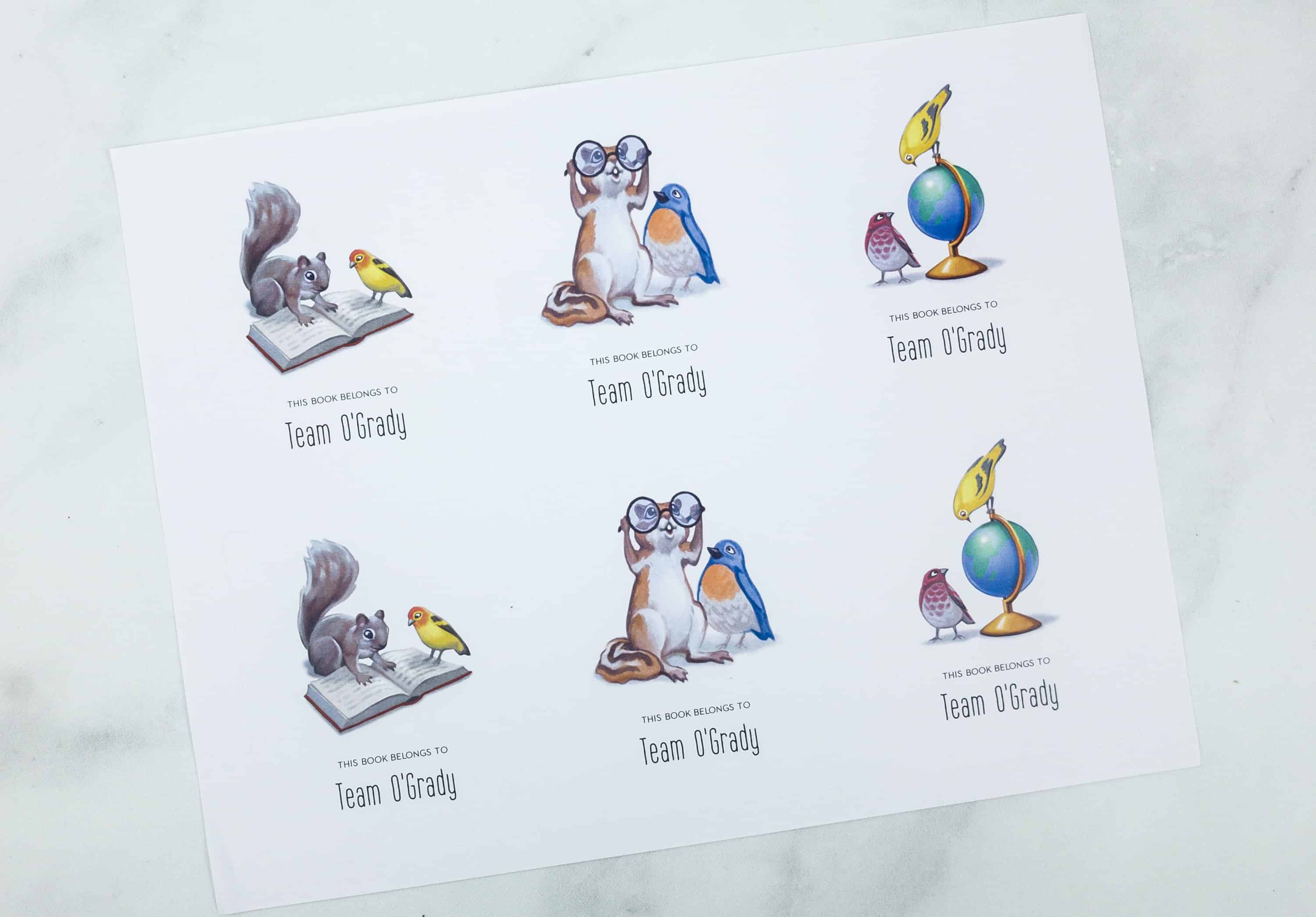 They included a sheet to help us label the books, and let others know that they're ours when we decide to keep them. And this month, it features forest animals!
The information sheet lists the titles with a brief description for each.
There's also a listing of the book prices. If you decide to keep everything, you'll get 5% off. The subscription has a $9.95 non-refundable fee. According to Literati "it covers shipping both ways, allows the curators to invite a new world-renowned illustrator each month to draw personalized bookplates and a unique print for members, and covers other themed surprises that are included in the box." Since the print is now full size and high quality, we are digging that change. It includes the shipping back and forth too.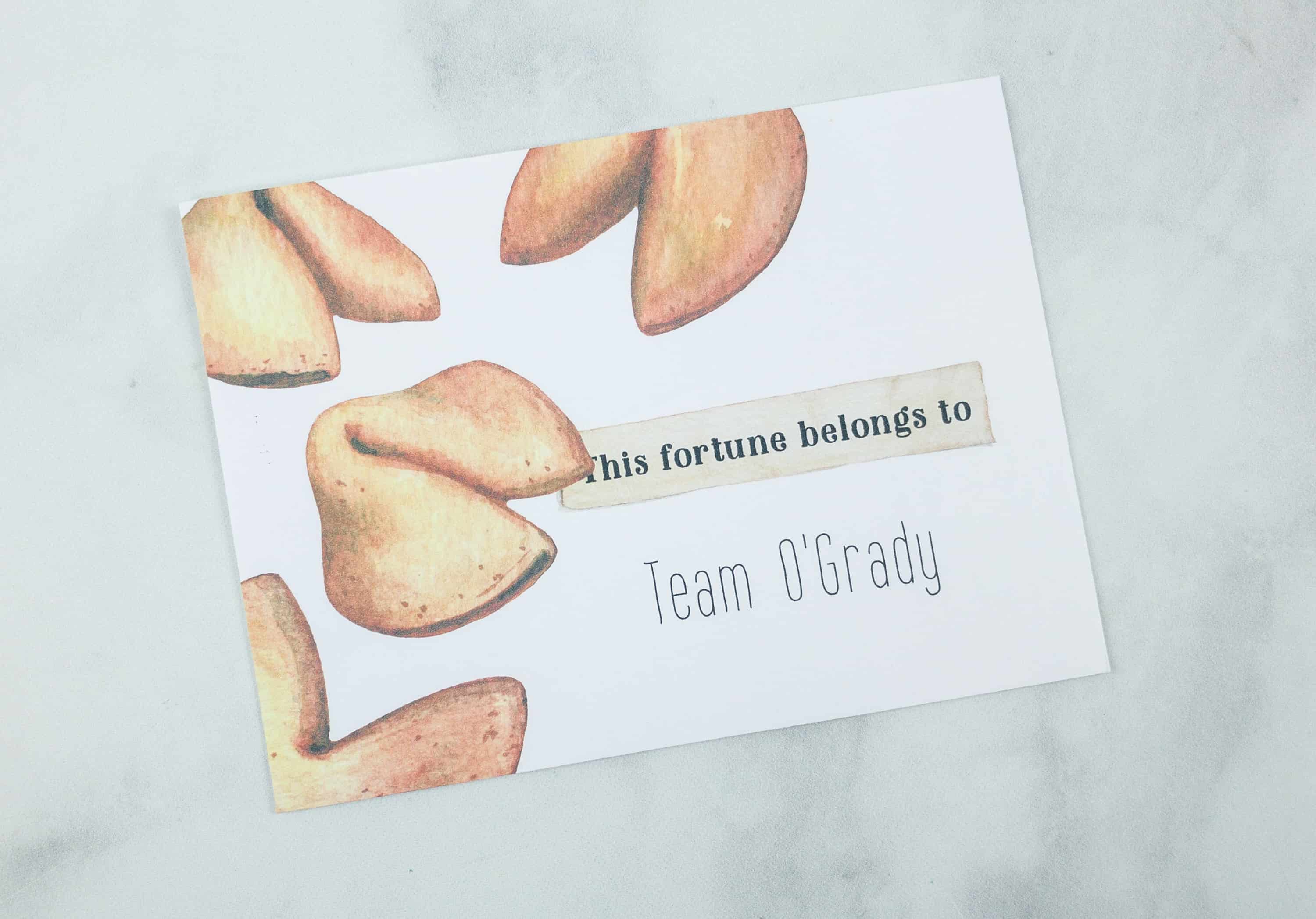 There's also a personalized card and note from Literati.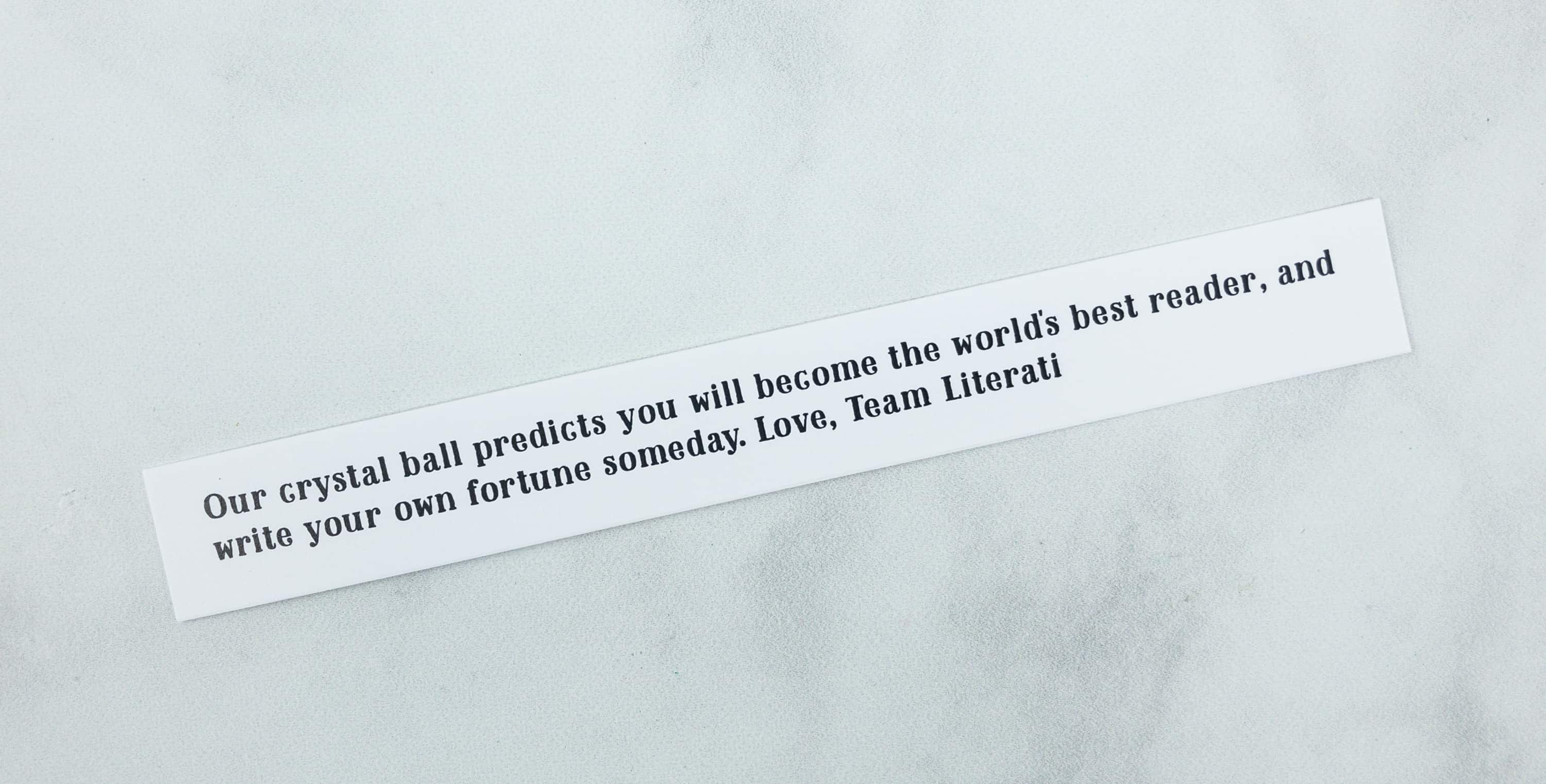 Our crystal ball predicts you will become the world's best reader and write your own fortune someday.

Love, team Literati
We got a cute craft kit from the box secured in a transparent drawstring pouch.
They gave us the instruction card and the image of the finished product. The materials needed are complete with the blank owl silhouette card, googly eyes, head of the owl, and the colorful pom-poms.
There's a fortune cookie for us!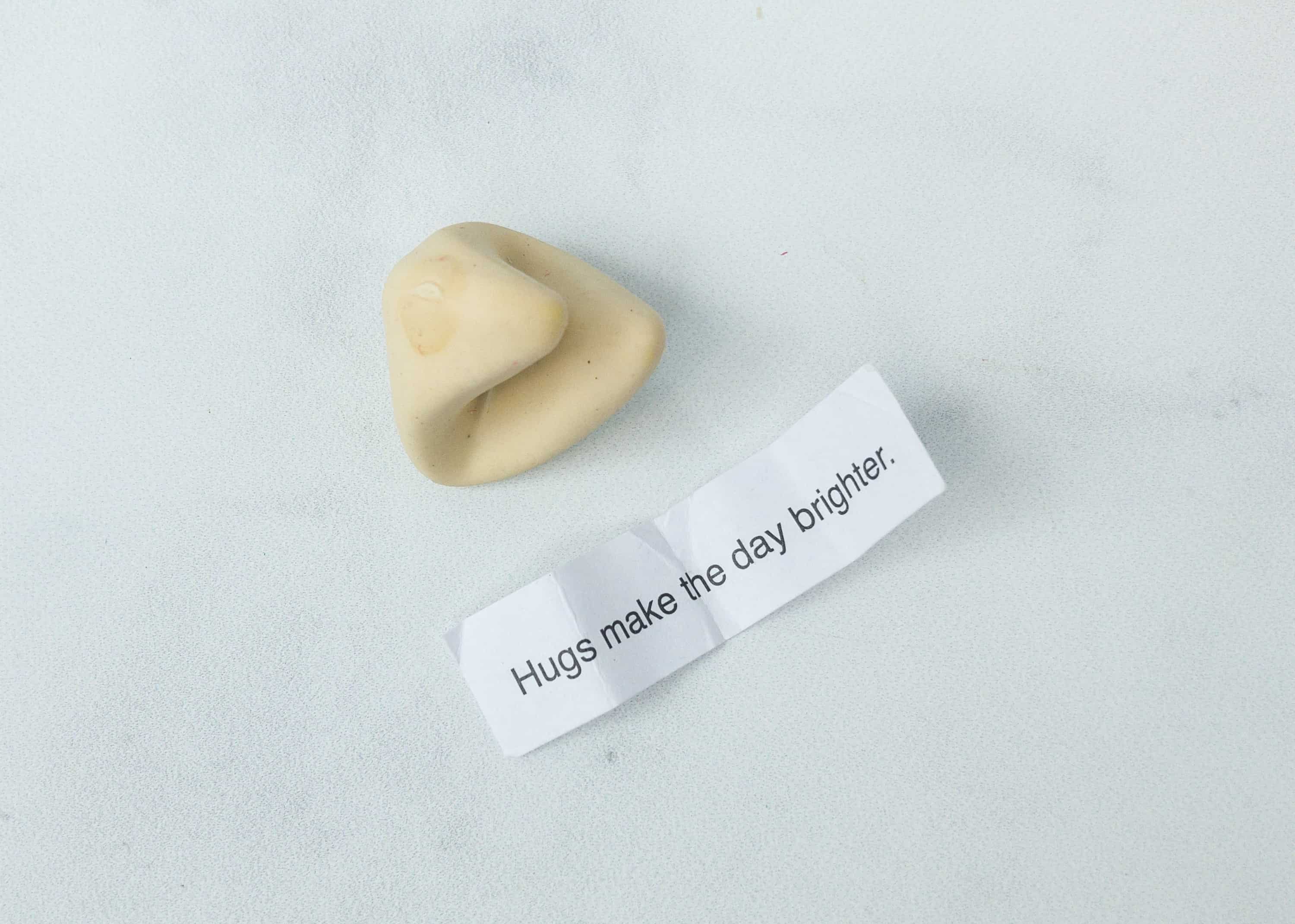 Hugs make the day brighter.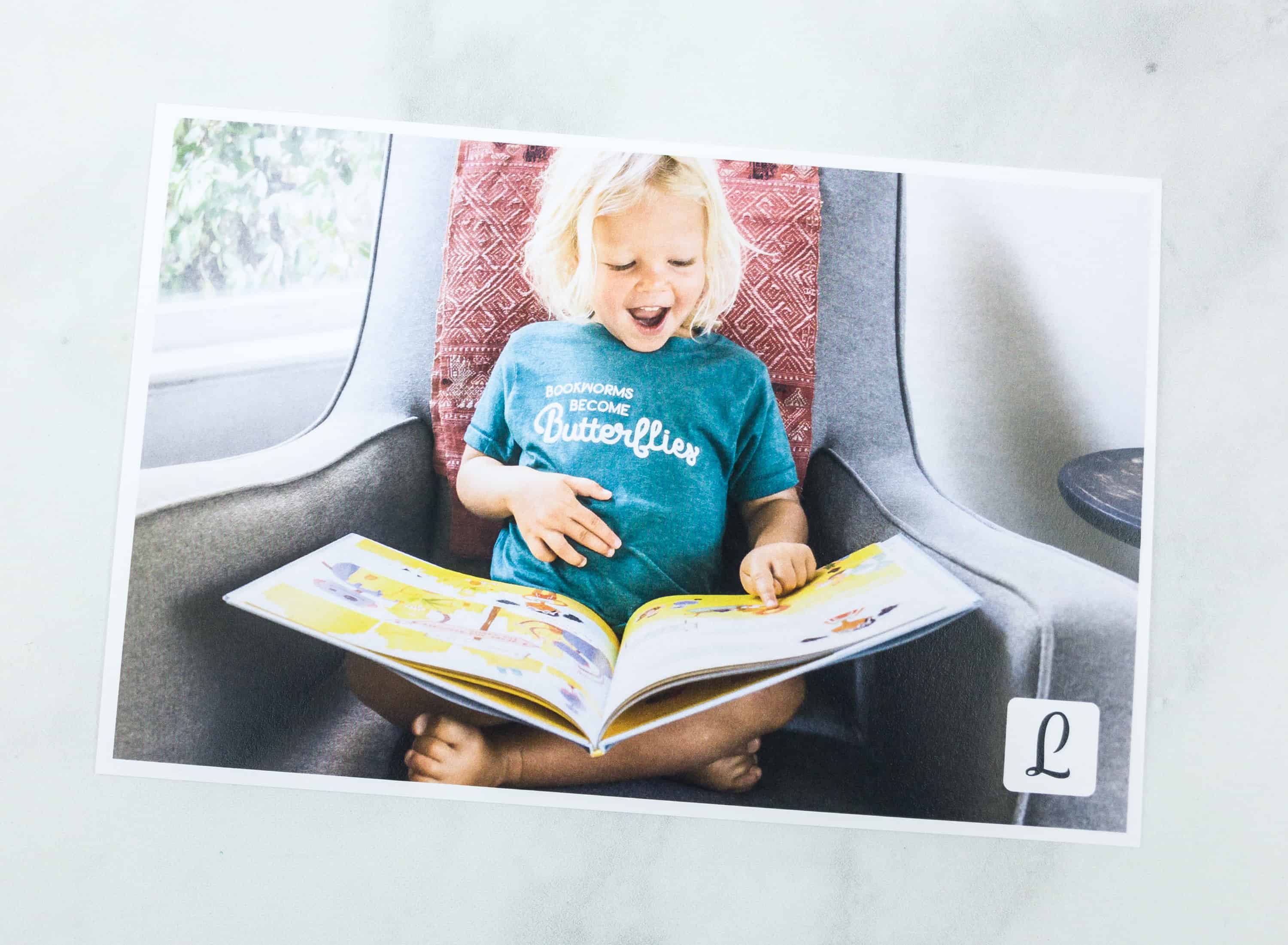 There's a card letting us know about the F. Fox Fitzgerald Prize.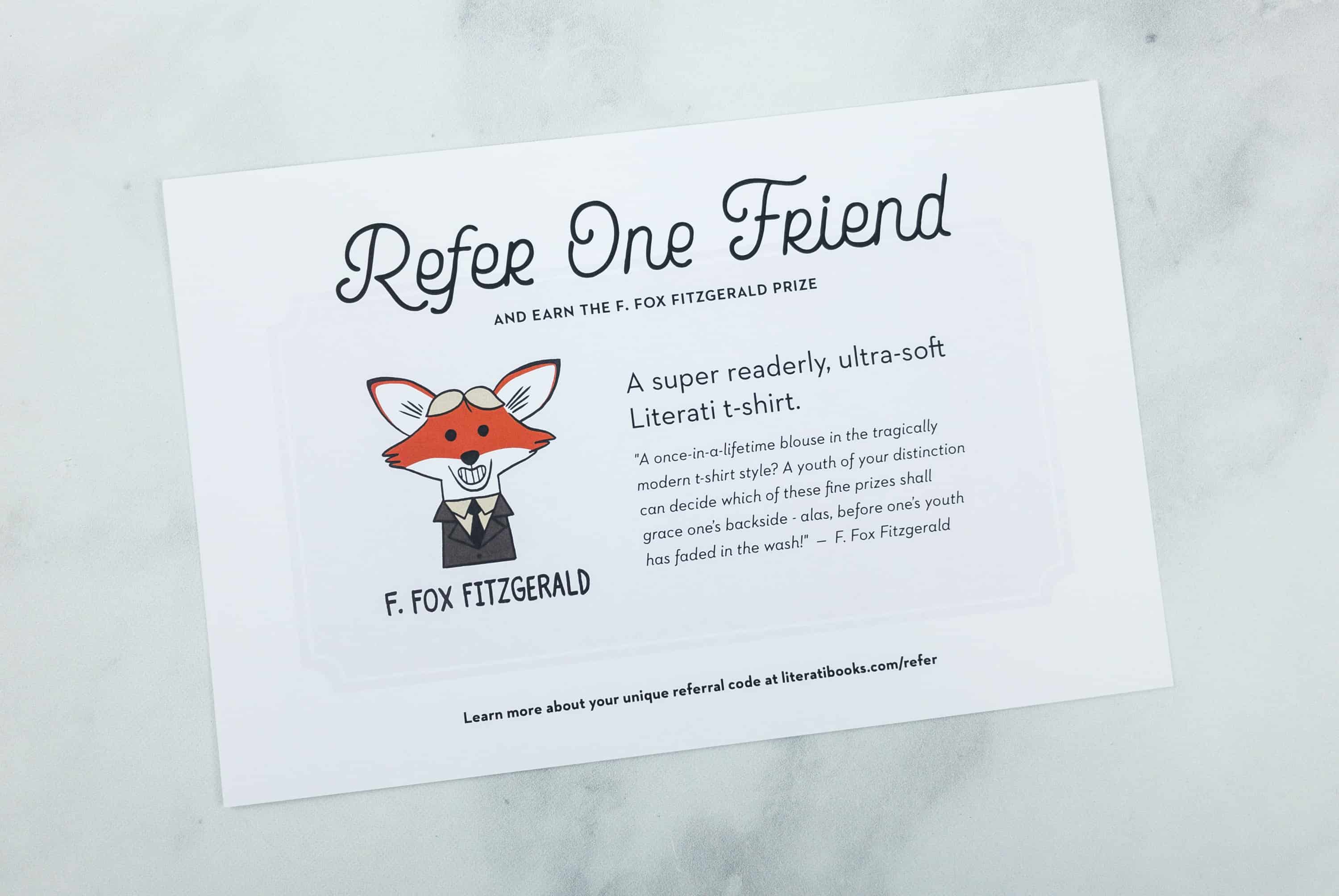 If you're able to refer a friend, you'll get the super readerly, ultra-soft Literati t-shirt.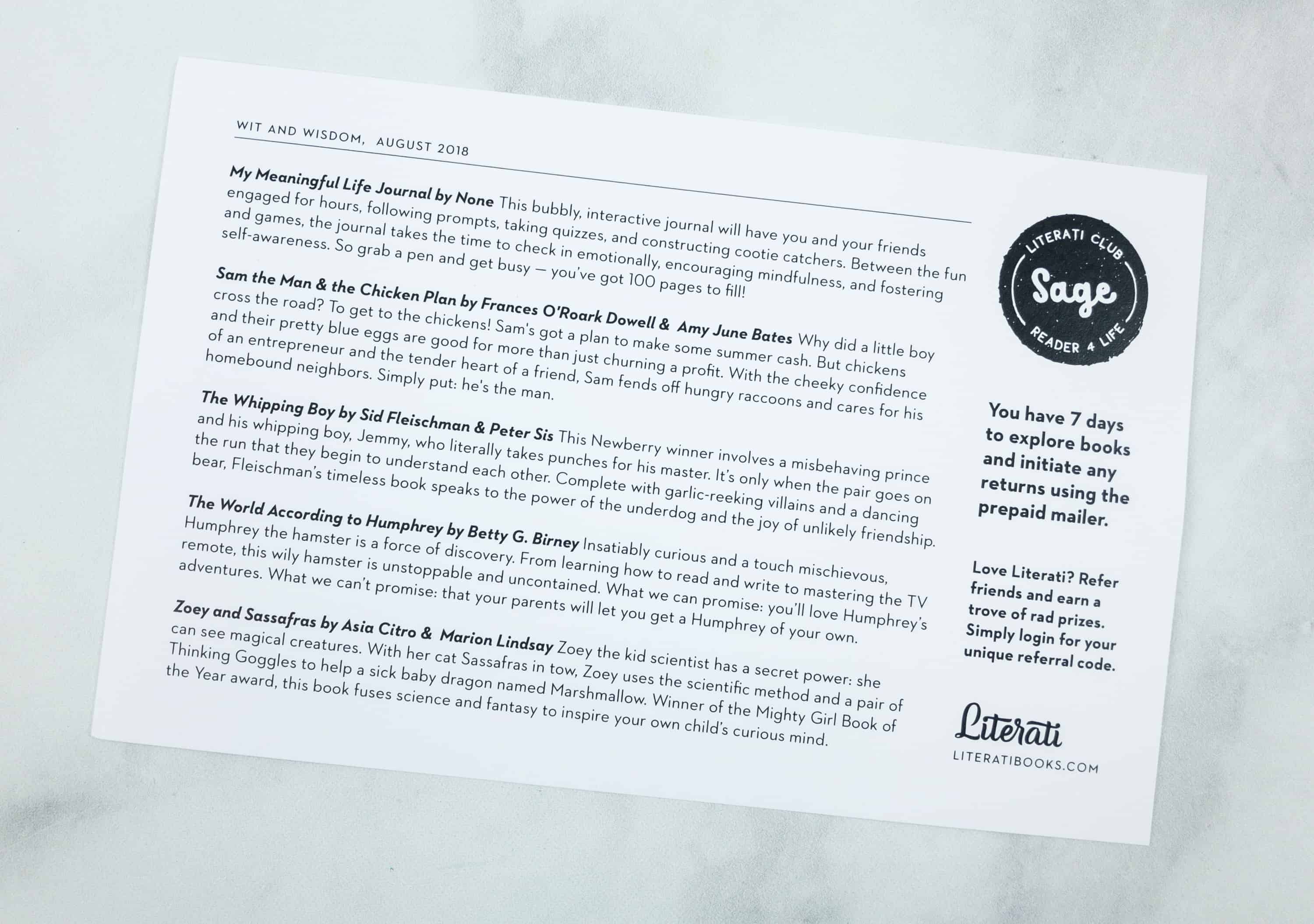 It's an info card about the 5 books sent to us for Club Sage for kids aged 7-8 years old.
Everything in the box!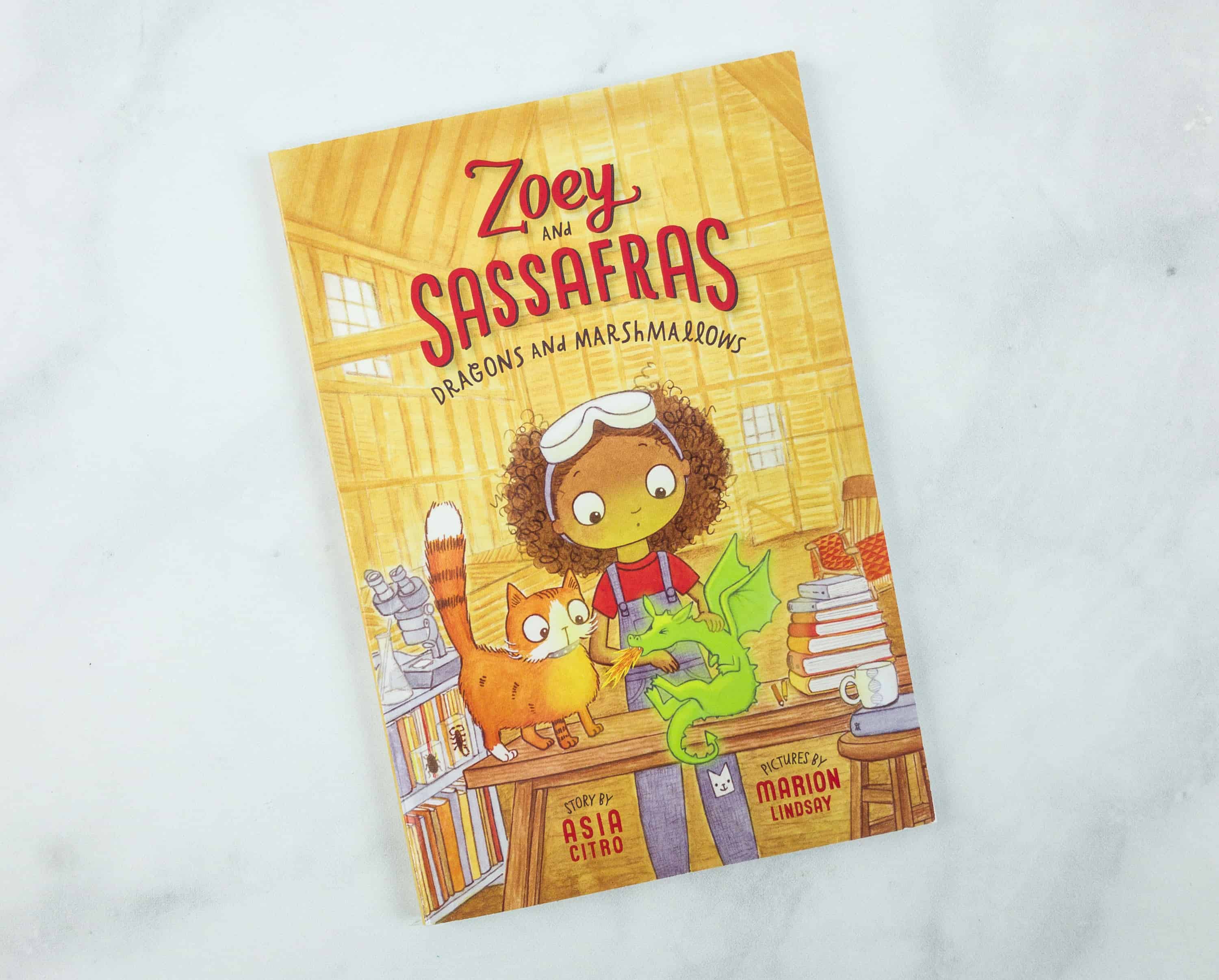 Zoey And Sassafras Dragons & Marshmallows By Asia Citro ($5.99)
With magical animals, science, mystery, and adventure — the brand new series Zoey and Sassafras has something for everyone! Easy-to-read language and illustrations on nearly every page make this series perfect for a wide range of ages.

In the first book of this series, Zoey discovers a glowing photo and learns an amazing secret. Injured magical animals come to their backyard barn for help! When a sick baby dragon appears, it's up to Zoey and Sassafras to figure out what's wrong. Will they be able to help little Marshmallow before it's too late?

Each story in the Zoey and Sassafras series features a new magical animal with a problem that must be solved using science. There isn't a set formula for each book; Zoey sometimes needs to run experiments, while other times she needs to investigate a mystery, and yet other times she needs to do research. Zoey models how to keep a science journal through her handwritten entries in each story. Each story is complete with a glossary of the kid-friendly definitions for scientific terms used. The series highlights child-led inquiry science and the topics covered align with both Common Core and Next Generation Science Standards.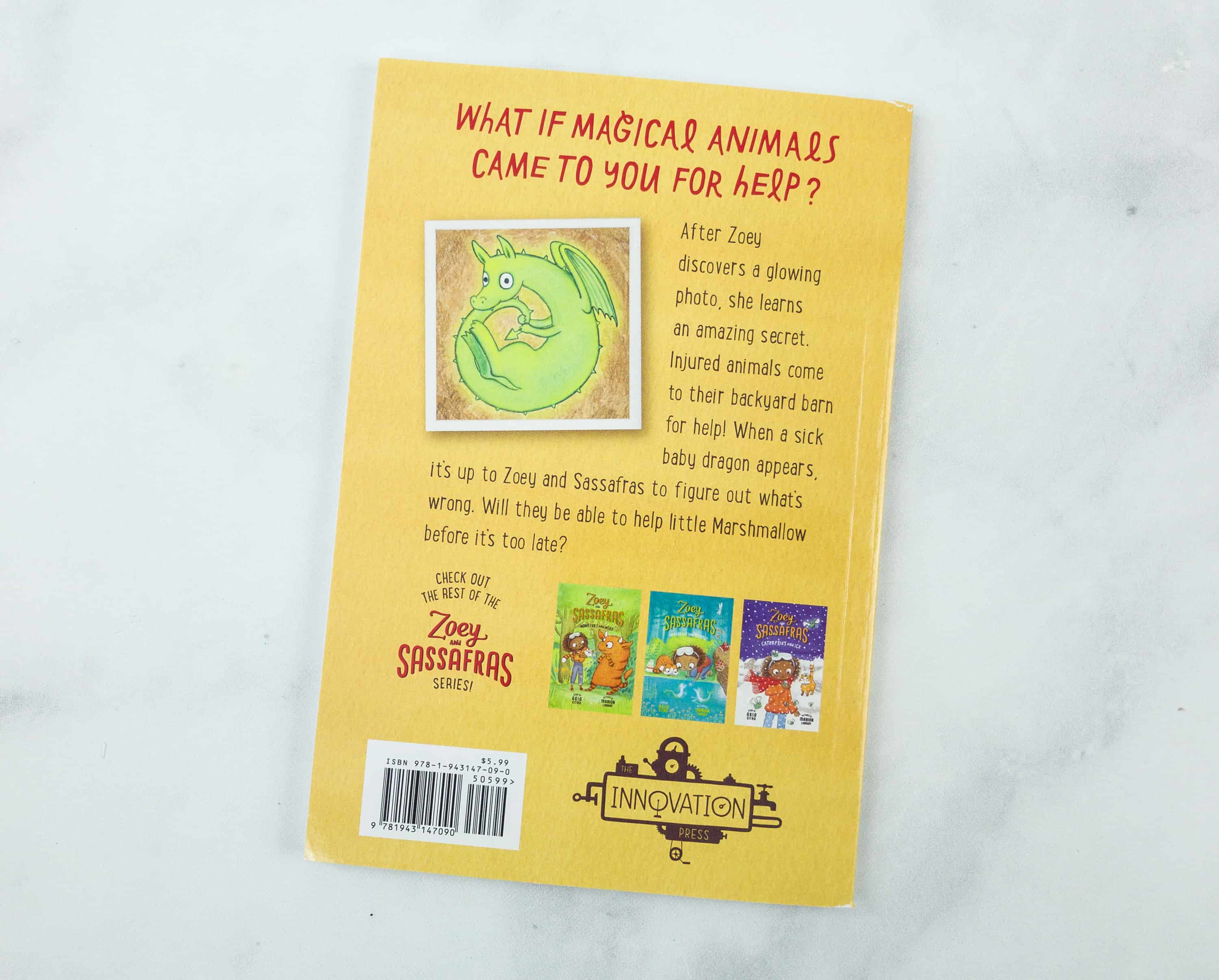 This book is a part of a series that teaches a lot of values to children like compassion to animals and commitment in caring for loved ones.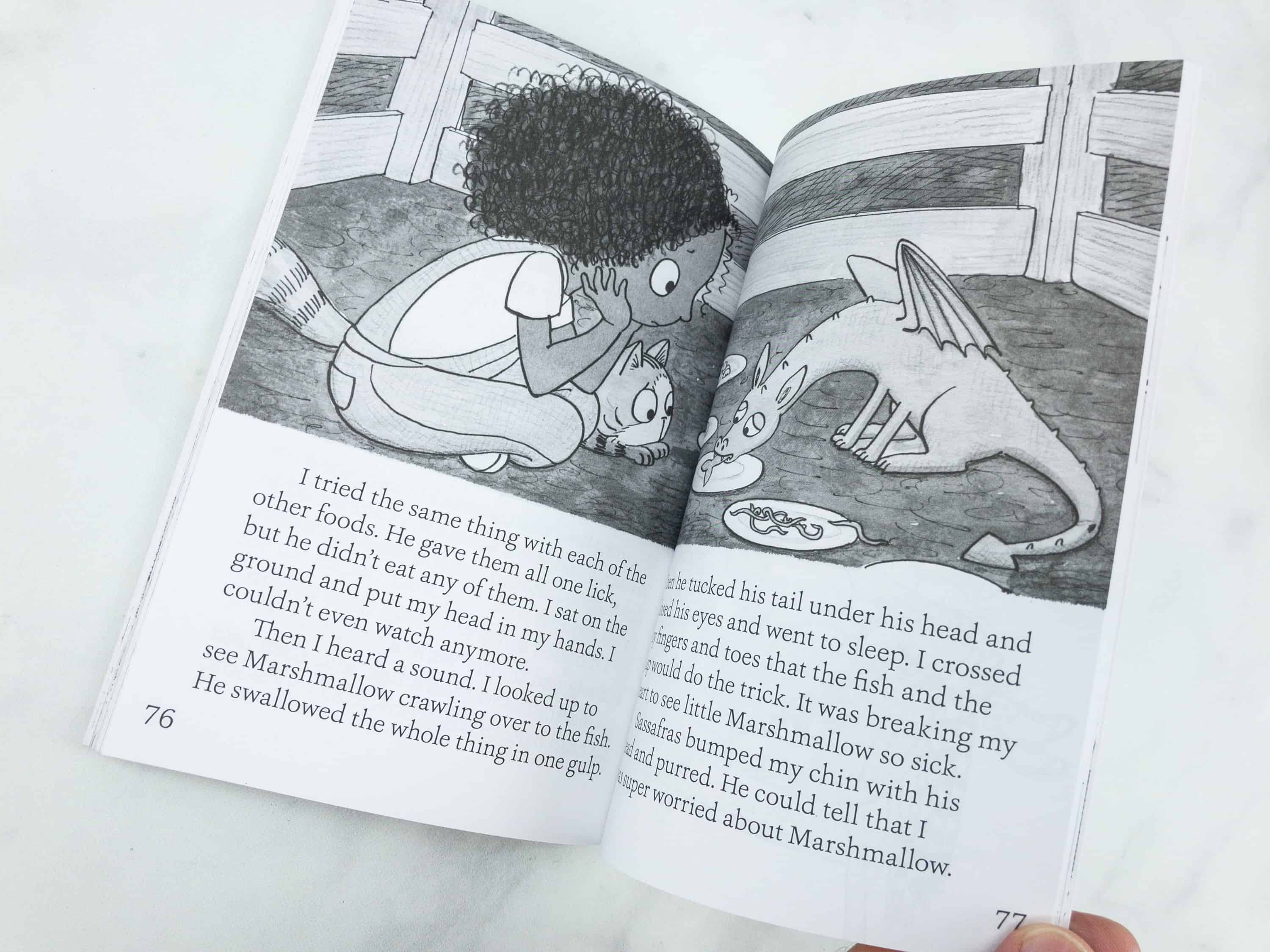 The illustrations and the story equally occupy the pages to make it more interesting for the readers. Too bad we already own the entire series! This set is a winner!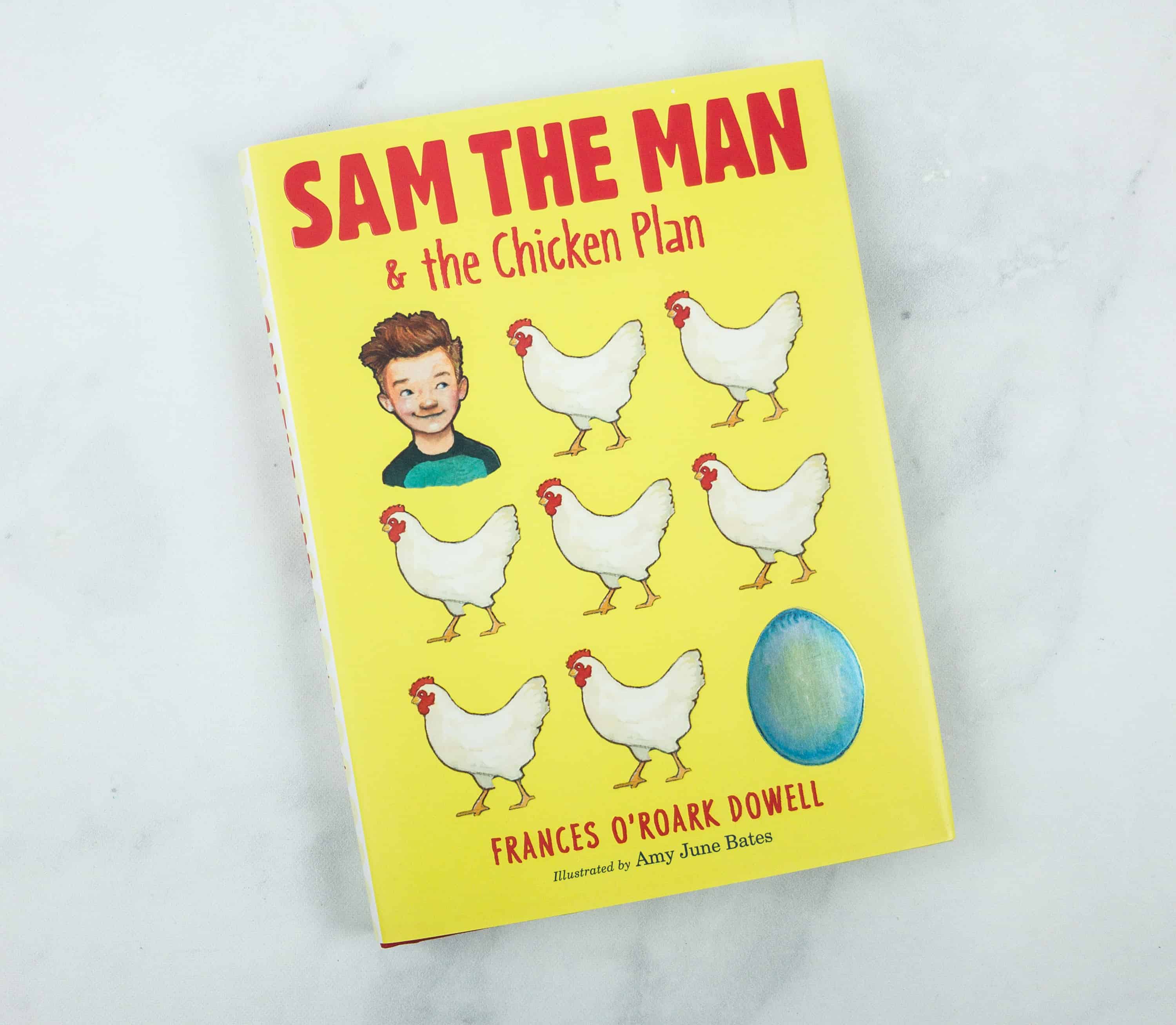 Sam The Man And The Chicken Plan By Frances O'Roark Dowell ($11.19)
Sam the Man wants to earn some money and he's got a cluck-worthy plan in this endearing chapter book that's the first in a new series from Frances O'Roark Dowell.

Sam the Man needs a job. Even his sister gets twenty bucks a pop for mowing people's lawns! But seven-year-olds aren't allowed to mow lawns, so Sam decides to ask his next door neighbor if she needs help doing other chores. It turns out she'll pay him a whole dollar each time he can convince her dad, Mr. Stockfish, to join him for a walk. But it turns out that getting Mr. Stockfish to leave the living room isn't easy. AND a dollar a pop isn't going to cut it.

So when Mrs. Kerner, another neighbor, asks if Sam would like to watch her chickens, Sam jumps on the task. You can count on him, yes indeed. Watching chickens is more fun than he expects, and comes with an added bonus: it turns out that visiting the chickens is the one thing that can coax Mr. Stockfish out of the house! But what does a seven-year-old do with all the money he's earning? It's too little for a bike, and too much for candy. But wait! It's just enough for a chicken of his own—the kind that lays BLUE eggs! Soon he has a whole waiting list of kids who want to buy a blue egg. And what does Sam plan on doing with his new fortune? Buy Mr. Stockfish his own chicken, of course!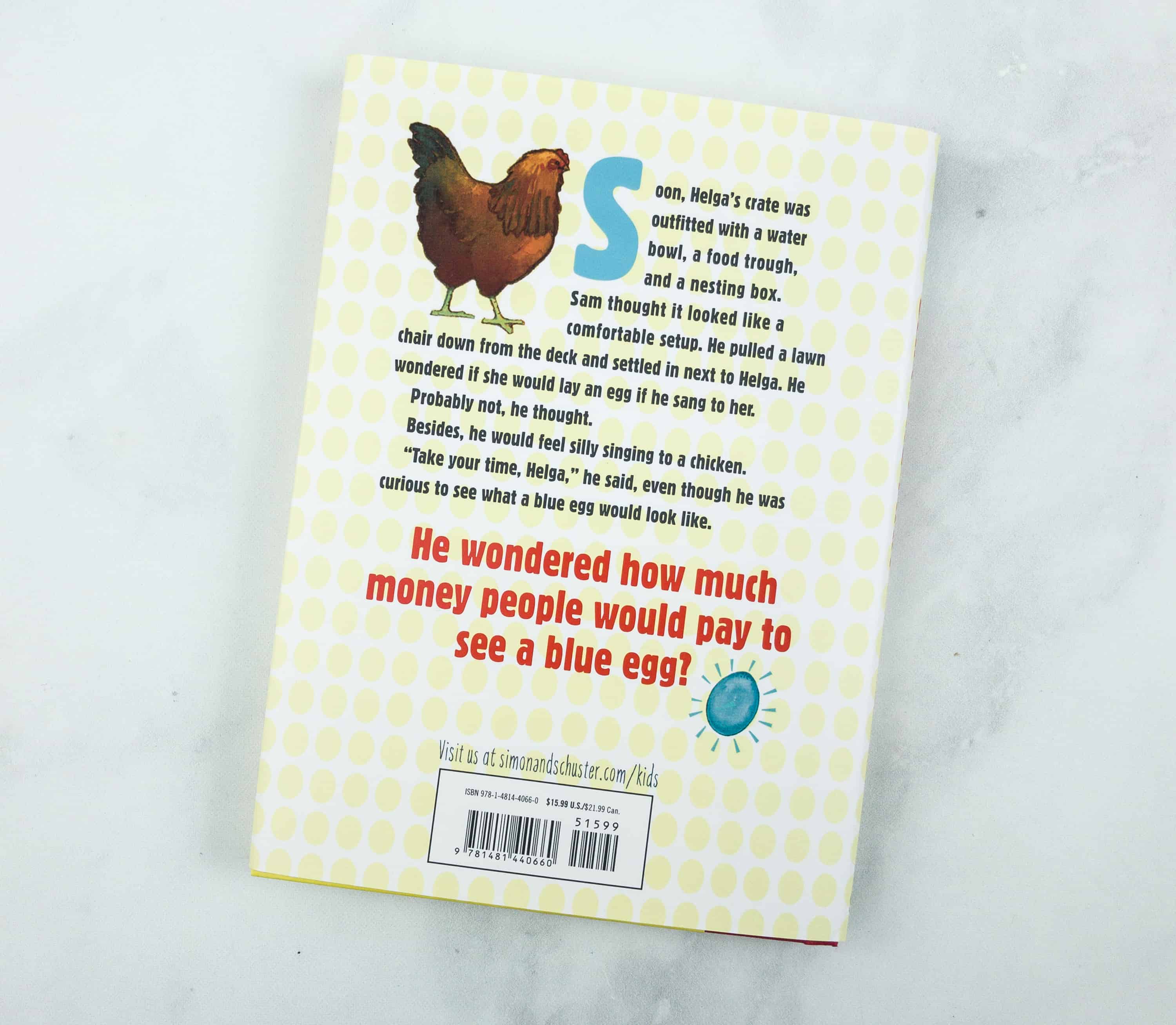 It's heartwarming to know that a kid like Sam wants to save up from his own hard work. Being curious is something a kid is good at and this novel inspires them to be passionate and to have plans.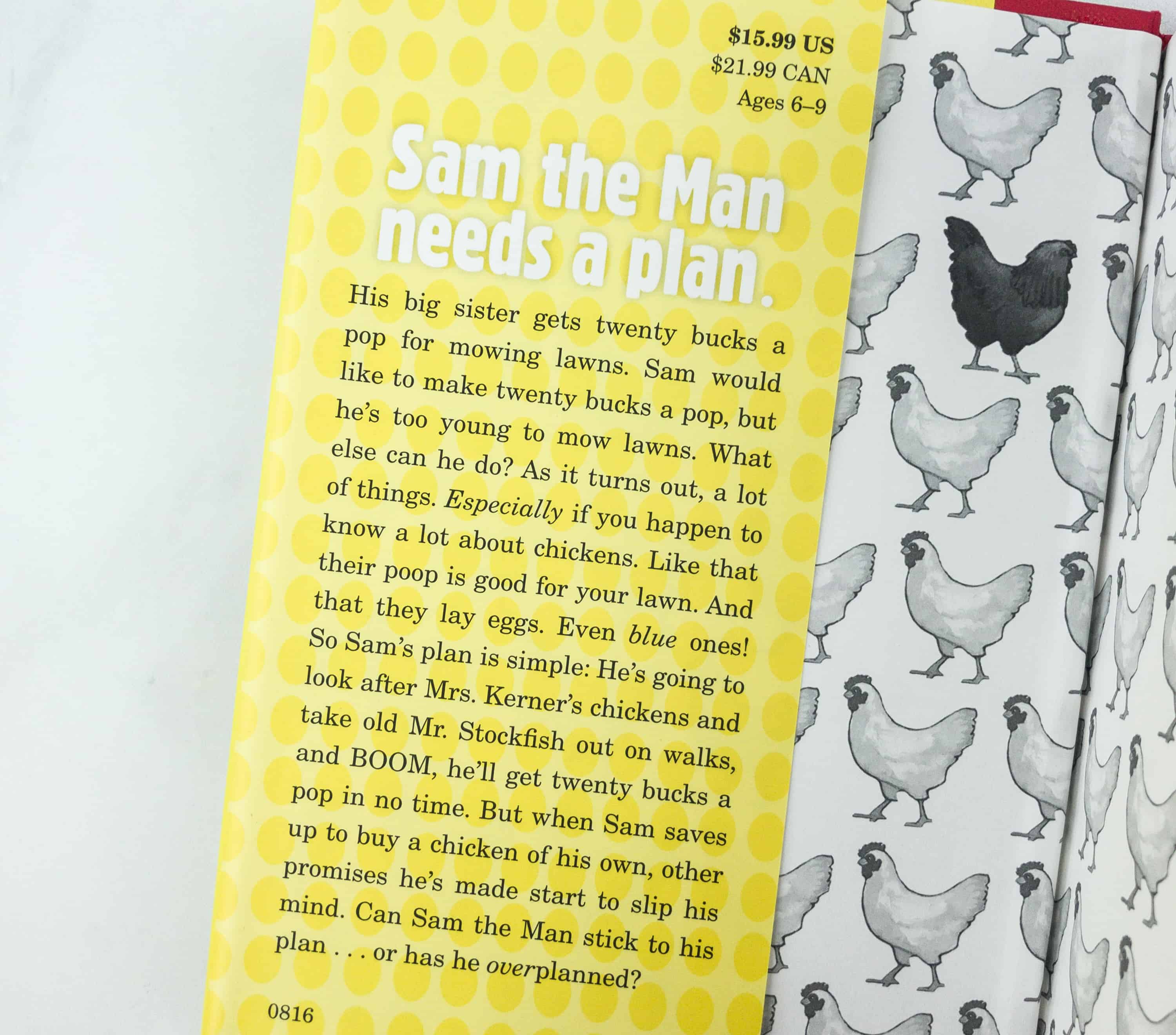 The whole book is full of chickens! The synopsis is featured on the yellow sleeve of the book.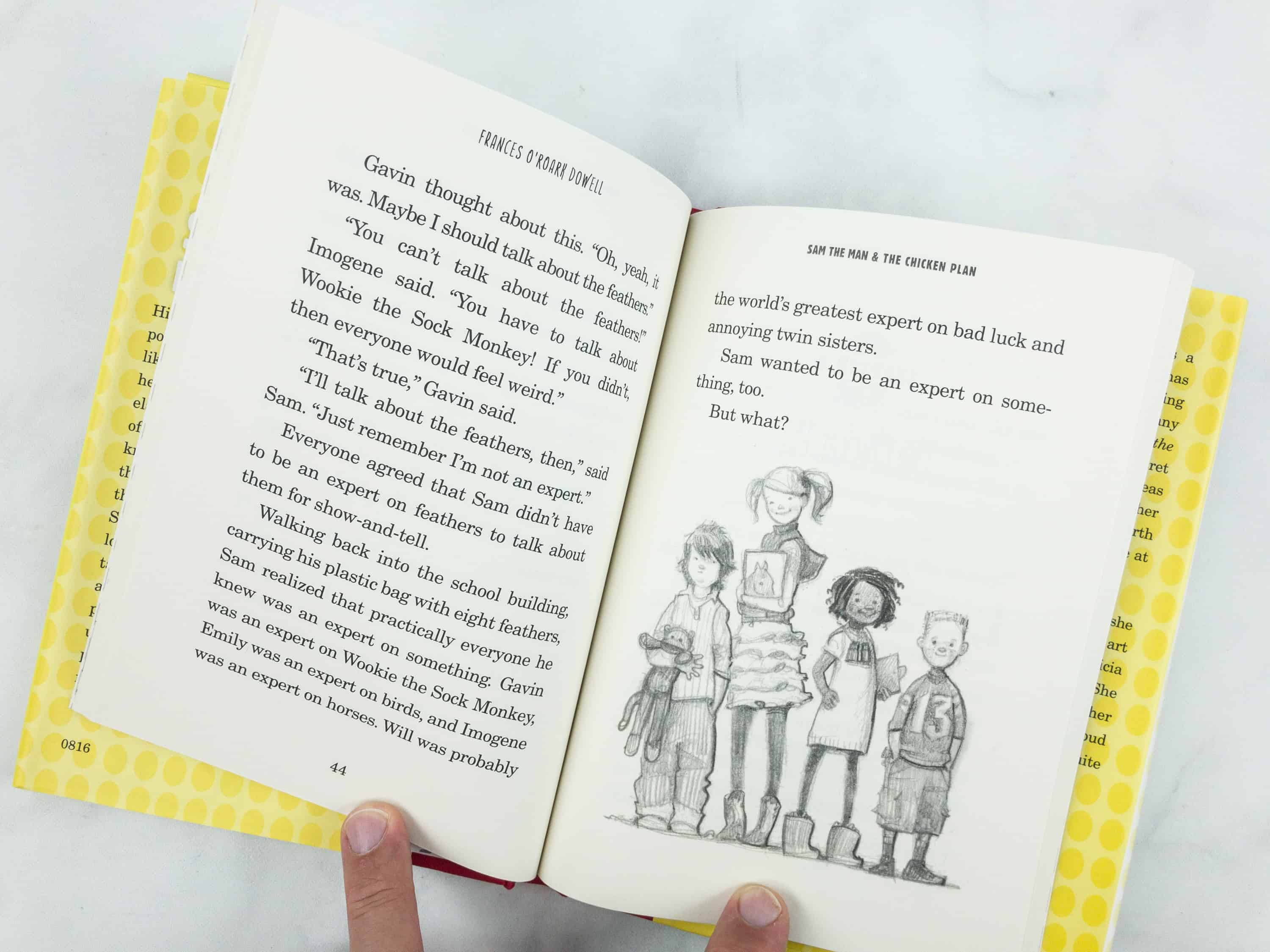 This is a relatable experience for kids who try to find their voice in the world. They will find it at their own pace but they just have to be patient and continue pursuing it.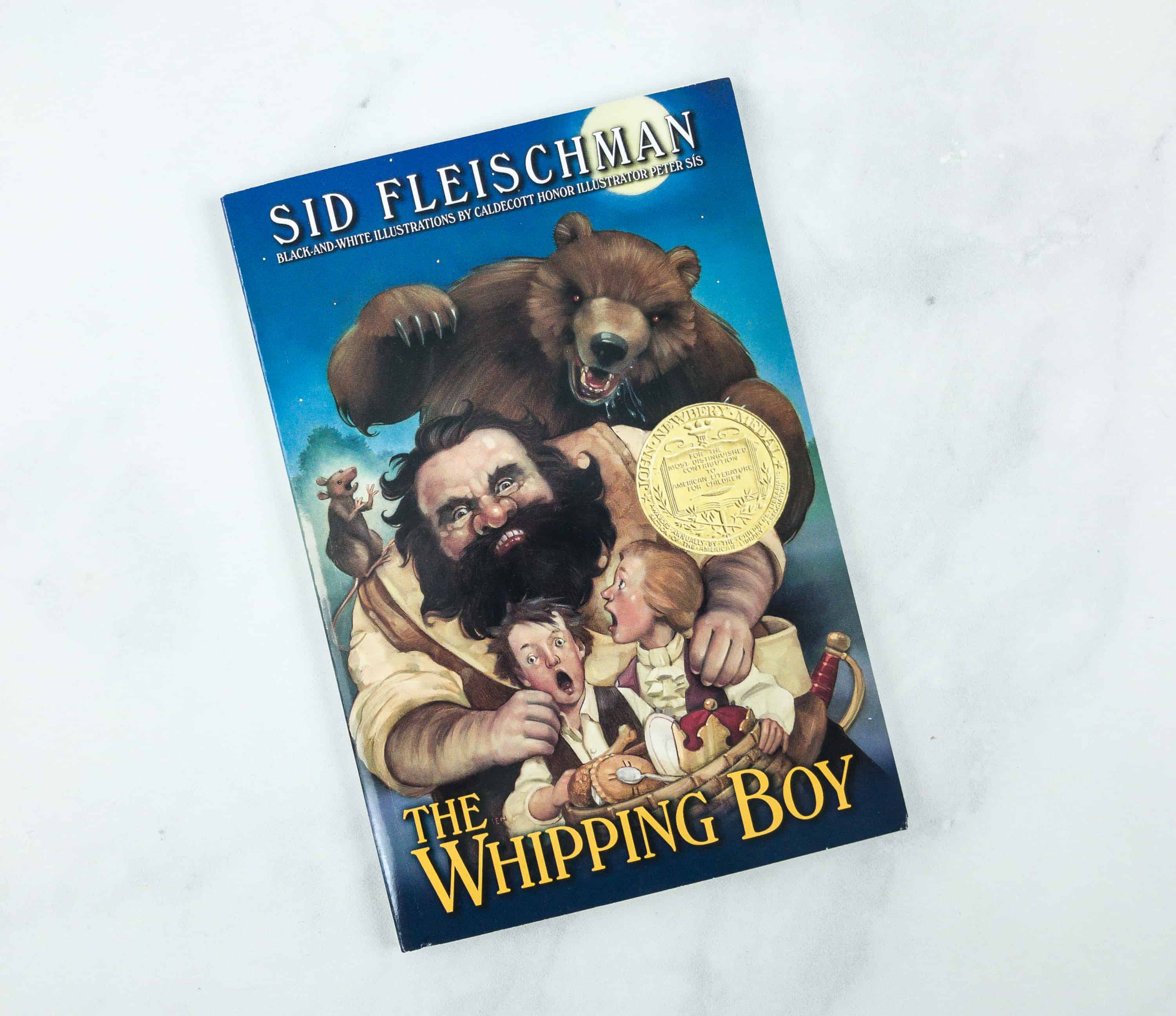 The Whipping Boy By Sid Fleischman ($5.99)
Award-winning author Sid Fleischman blends the broadly comic with the deeply compassionate in this memorable novel, winner of the Newbery Medal.

A Prince and a Pauper . . . Prince Brat and his whipping boy inadvertently trade places after becoming involved with dangerous outlaws. The two boys have nothing in common and even less reason to like each other. But when they find themselves taken hostage after running away, they are left with no choice but to trust each other. "A rollicking tale of adventure and mistaken identity . . . . Robust scenes and characters are vividly evoked."—Kirkus Reviews

This briskly told tale of high adventure, taut with suspense and rich with colorful characters, was named an ALA Notable Book. Sid Fleischman's celebrated novel features brief, action-packed chapters and includes black-and-white illustrations by Caldecott Honor artist Peter Sís. "An 18th century tale about the escapades of a resourceful orphan and a spoiled young prince. . . . Full of adventure, suspense, humor, and lively characters."—The New York Times
This book teaches kids that there's a friend in anyone, even in the most unlikely places, and you just have to learn how to trust and take a leap of faith.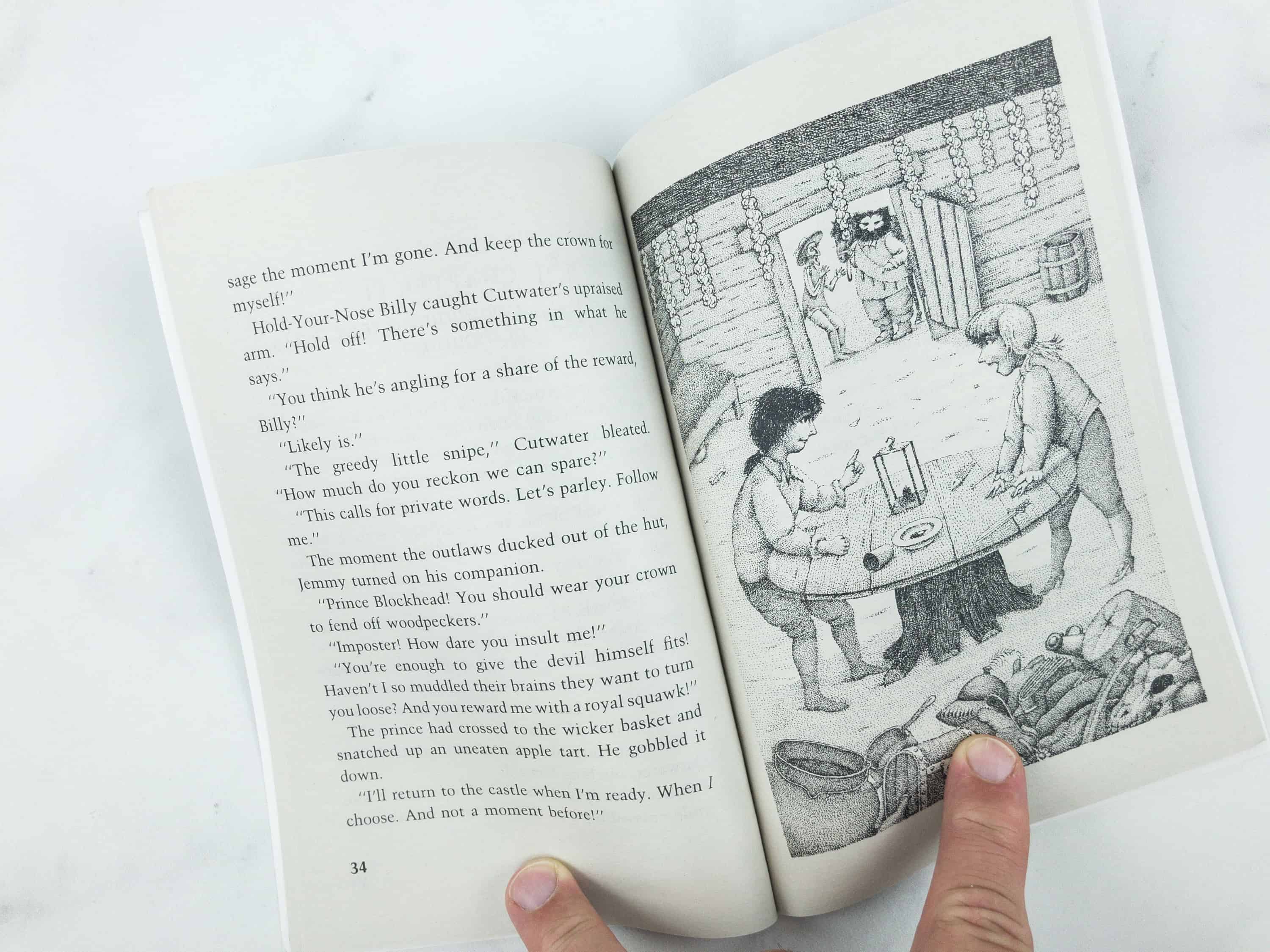 The book has beautiful and well-detailed illustrations.
The World According To Humphrey By Betty G. Birney ($11.19)
The first in the series about everyone's favorite classroom pet!

You can learn a lot about life by observing another species. That's what Humphrey was told when he was first brought to Room 26. And boy is it true! There are always adventures in the classroom and each weekend he gets to sleep over with different students. Humphrey learns to read, write, shoot rubber bands (only in self-defense, of course), turn off TVs, teach English as a second language, and more. With a lock-that-doesn't-lock and an adventurous spirit, what more could a mischievous hamster want?

With a fresh voice and an engaging, hamster's-eye view of school, families, and treats to hide in a cheek pouch, Betty G. Birney's Humphrey will elicit laughter and demands for hamsters in every elementary classroom.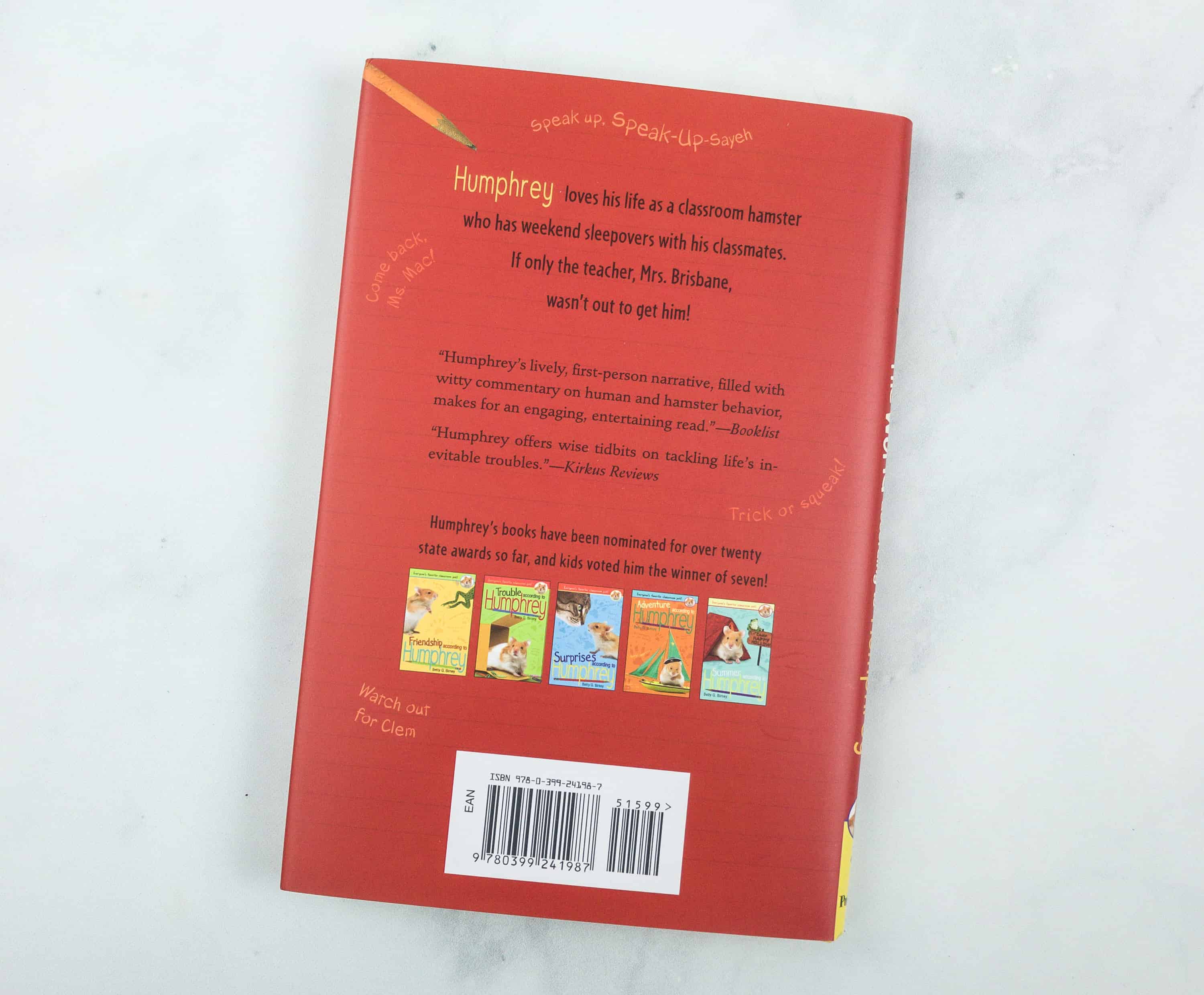 Just imagine if animals could talk. This book is refreshing in a way. It's not conventional for a hamster to be a protagonist, but it's engaging and that makes it more interesting.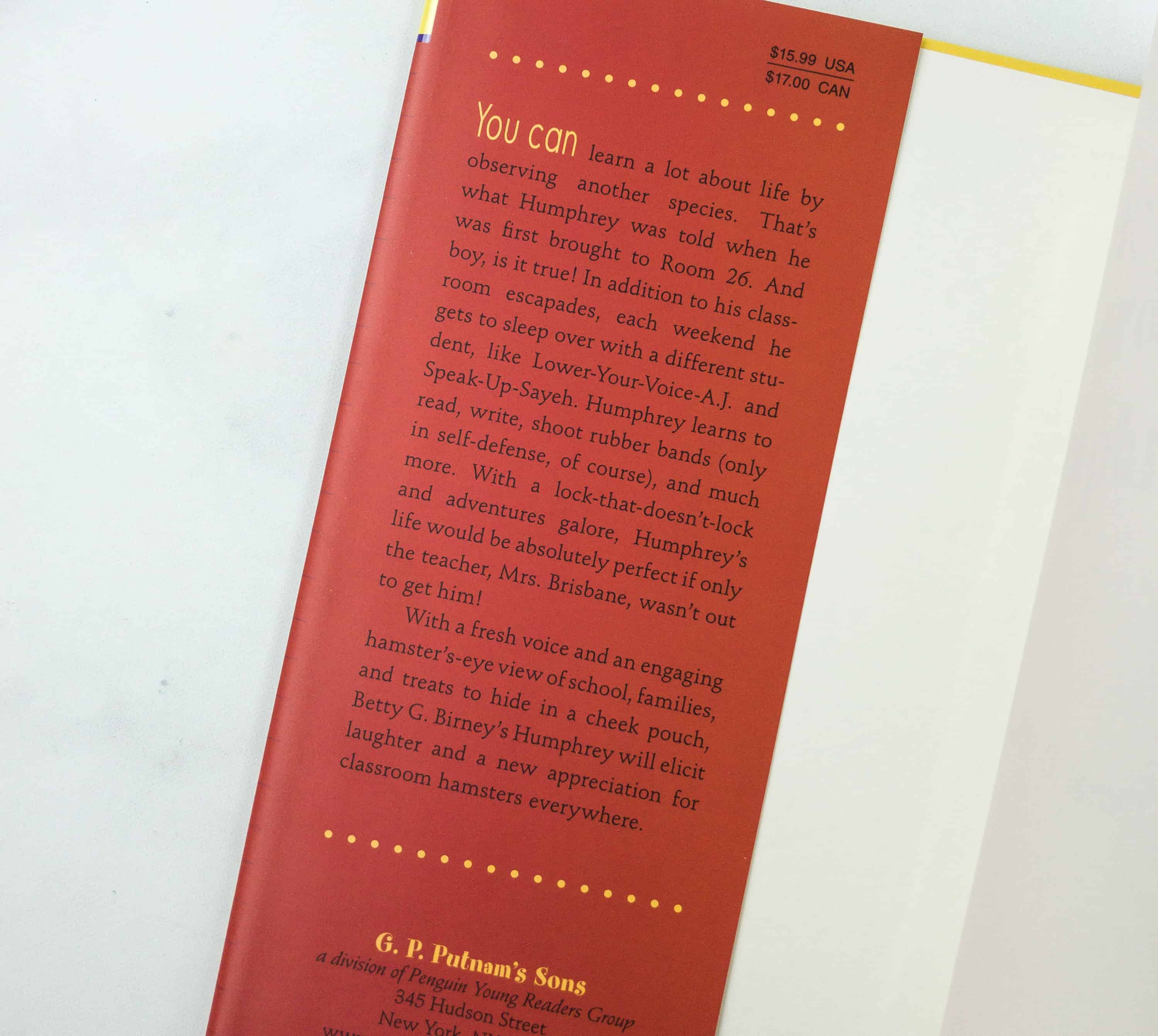 We truly appreciate this book because the storytelling is of a different perspective.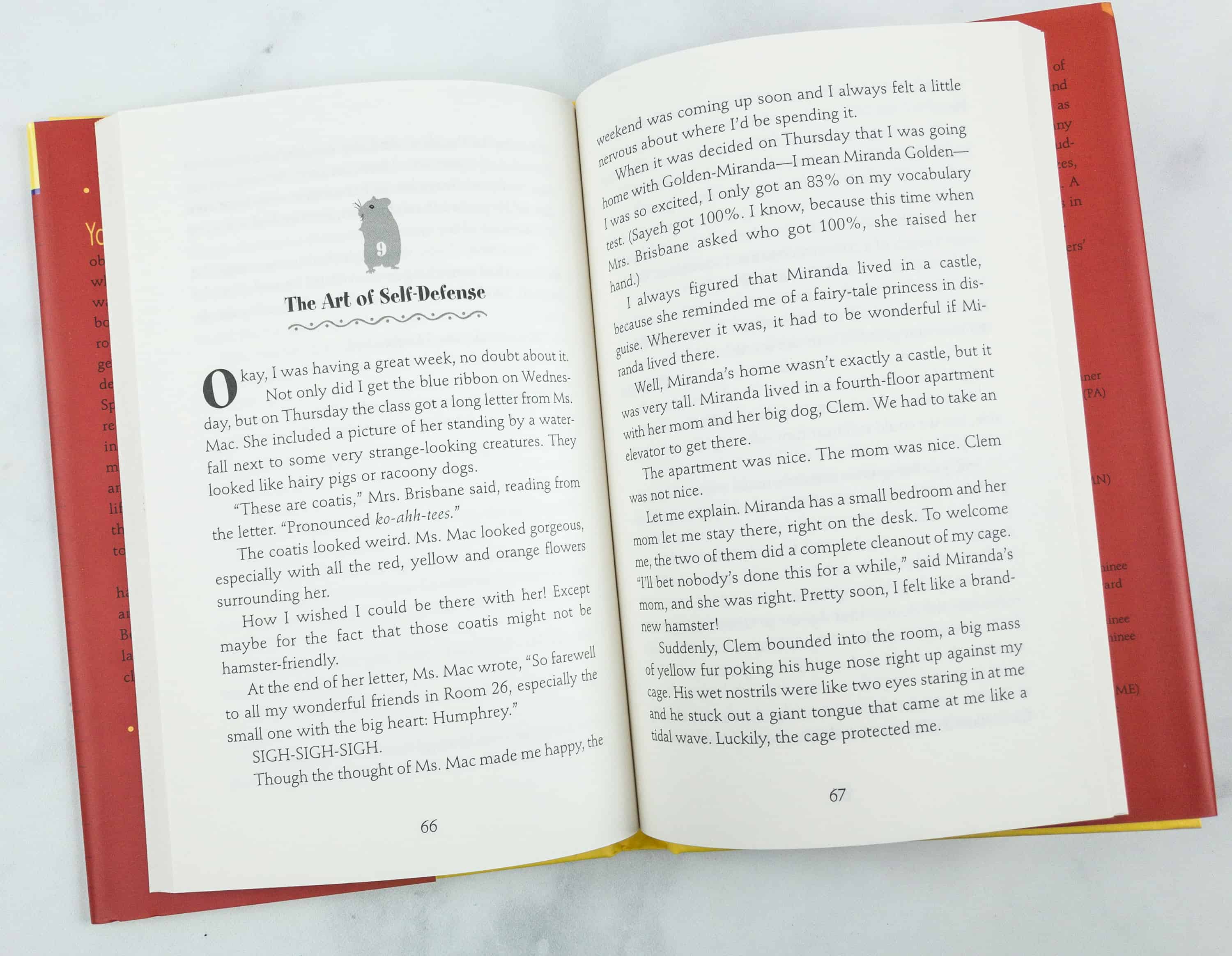 This book is witty and funny. His adventures can relate to a lot of kids, and there's also a lesson or two about dealing with life's difficulties.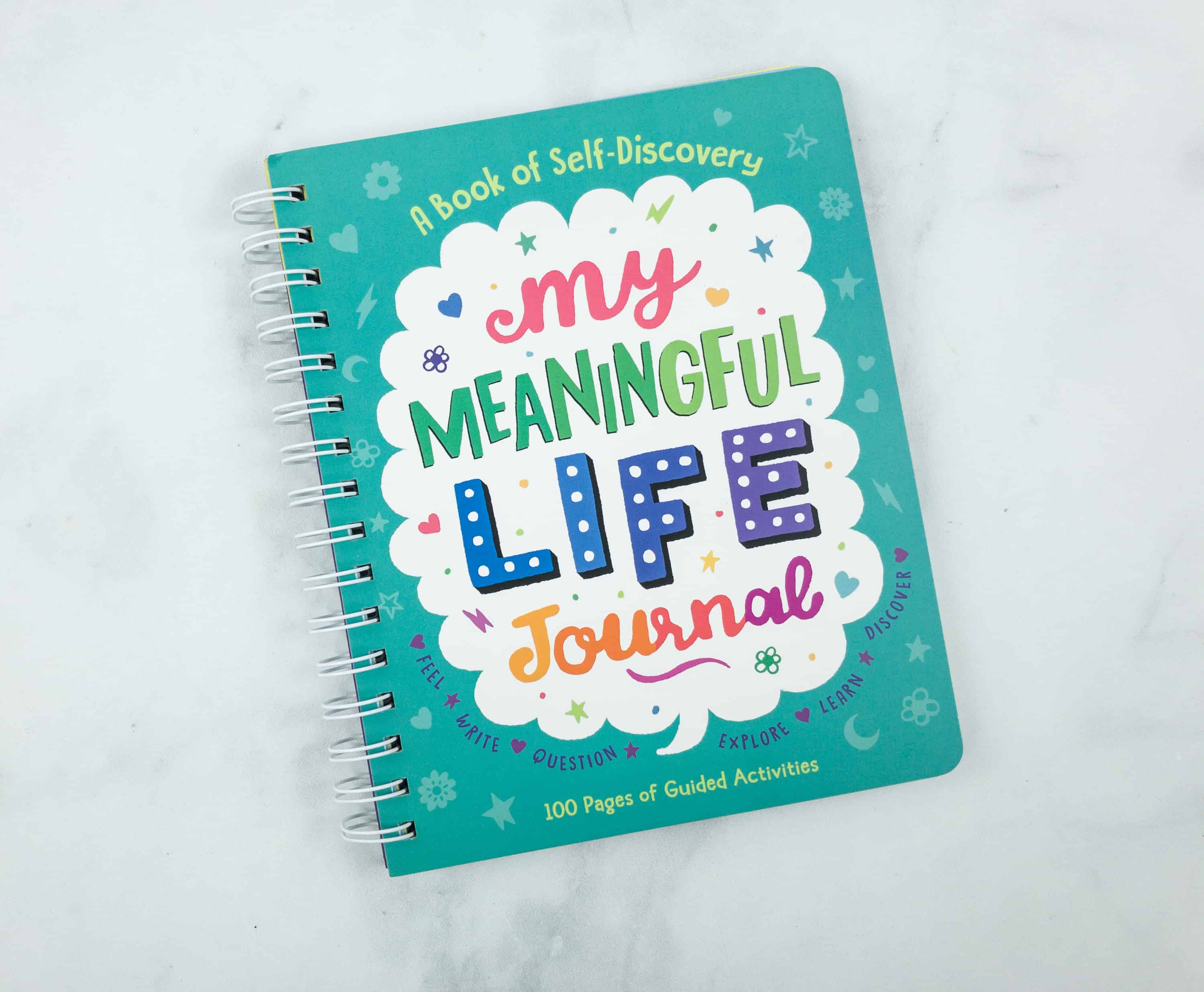 My Meaningful Life Journal ($15.99)
This guided journal Is a place for kids to explore and express all of their feelings – the good, the not-so-good, and everything in between. It's a place for kids to discover what makes them tick and what makes them sing! 100 pages of engaging prompts and activities encourage self-expression and self-discovery.
Kids can express their feelings through this journal! My favorite part about having a journal like this is that you can go back and reminisce about the moments you wrote in it.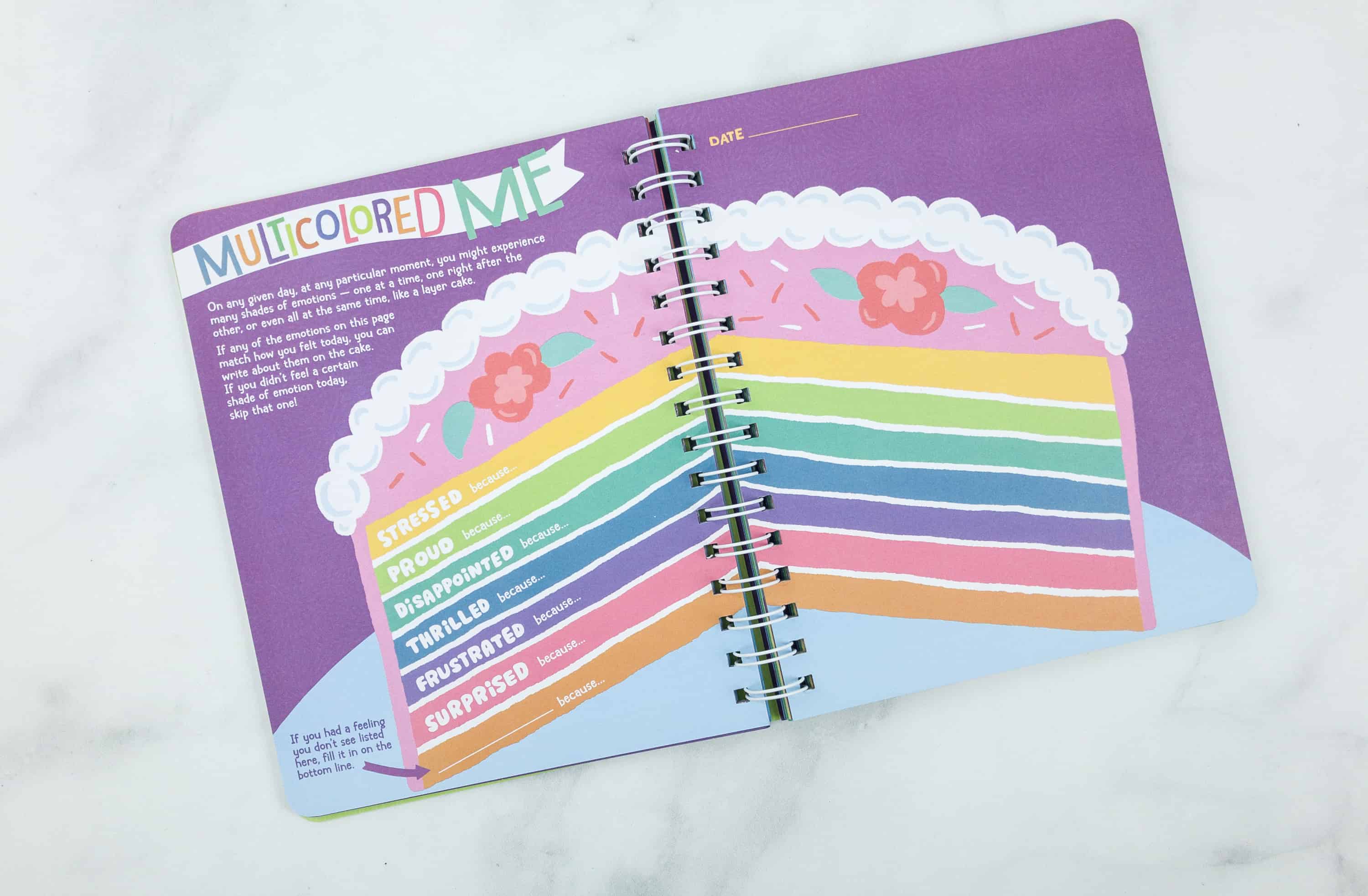 It has colorful illustrations and not your typical blank ones. It also has little activities the kids can answer to discover more about themselves!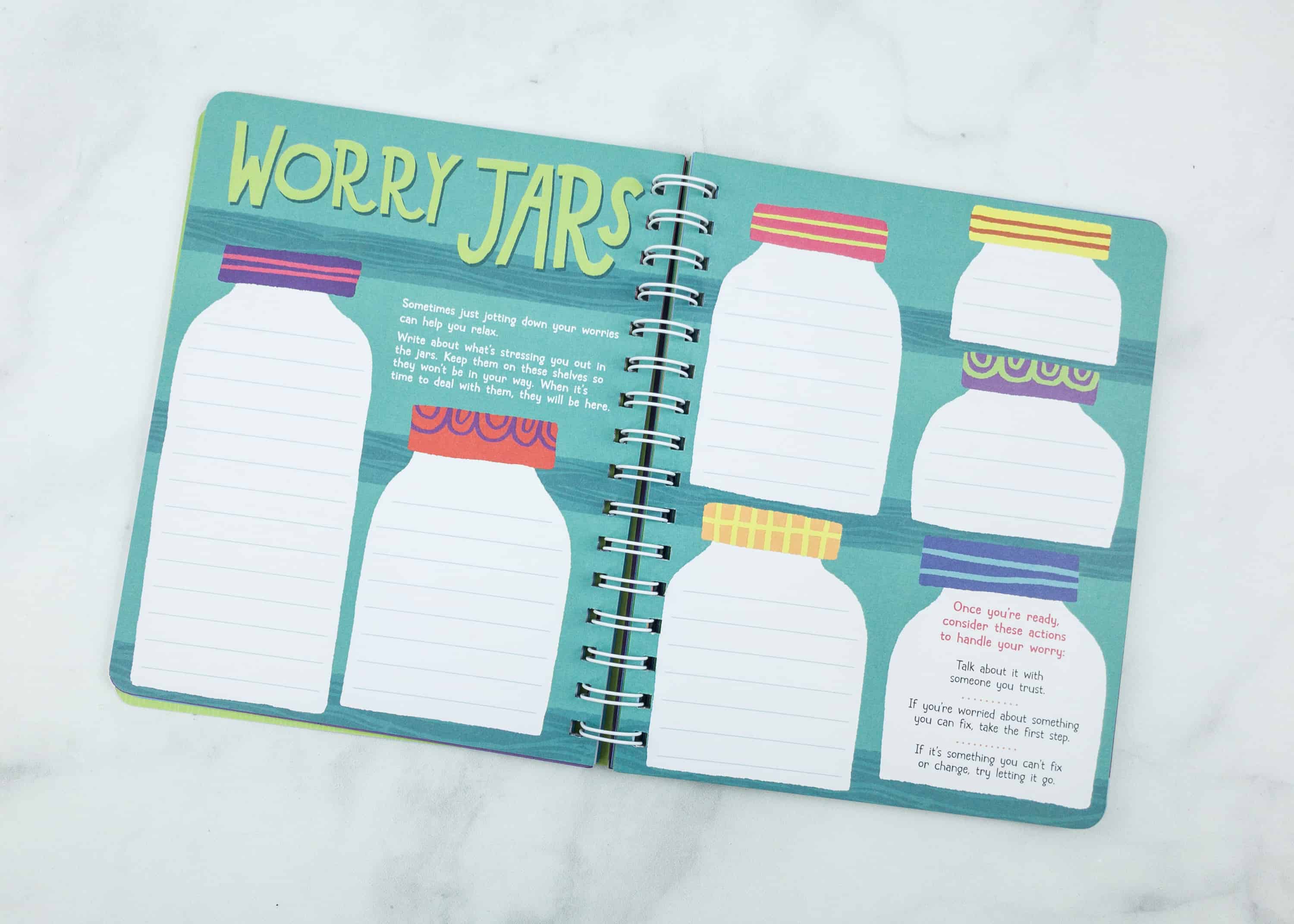 We love that this one's a growth mindset focused activity!
I like the books in this month's box, as they teach kids different valuable lessons. They even included a fun and beautiful journal that inspires kids to have a meaningful life. The activity kit is such a blast to do and we now have an adorable owl. The books must be returned no later than 7 days, and if you want to keep some of the books, they'll take return books to donate!  The books taught the kids about plans and passion, friendship, perspective, and compassion. I look forward to seeing good reads for children next month, although I do wish more of the selections were read aloud focused, to keep the language and vocabulary a little more complex.
Any thoughts on Literati?