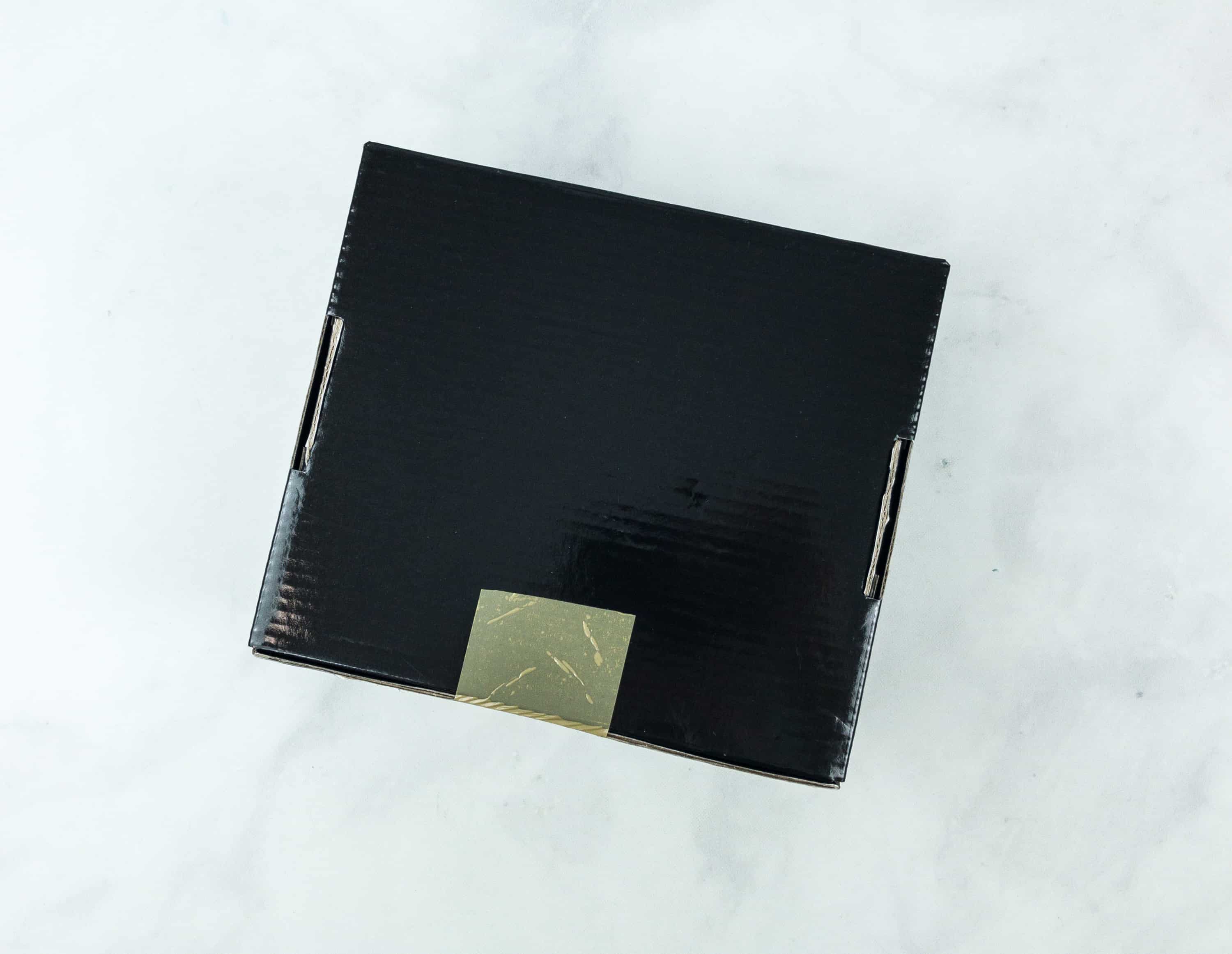 Le Métier de Beauté Beauty Vault VIP  is a monthly single brand beauty subscription box from LMDB that's $29 per month, all paid upfront for $348 per year.
It's only available one time per year. Be sure to subscribe to notifications at the top of this post if you want to know when it reopens again.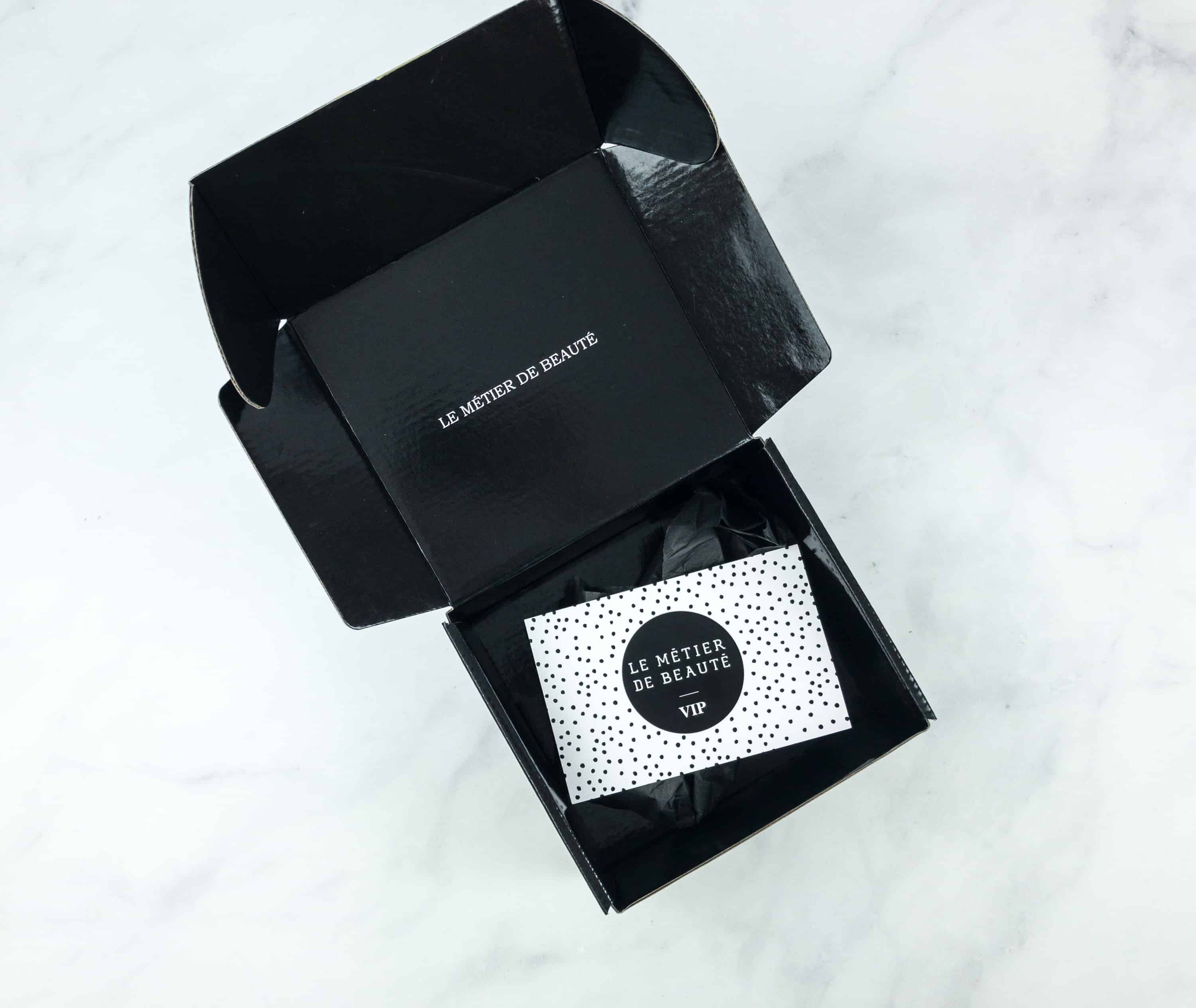 I love the mystery of a black box! The card is the first thing I saw.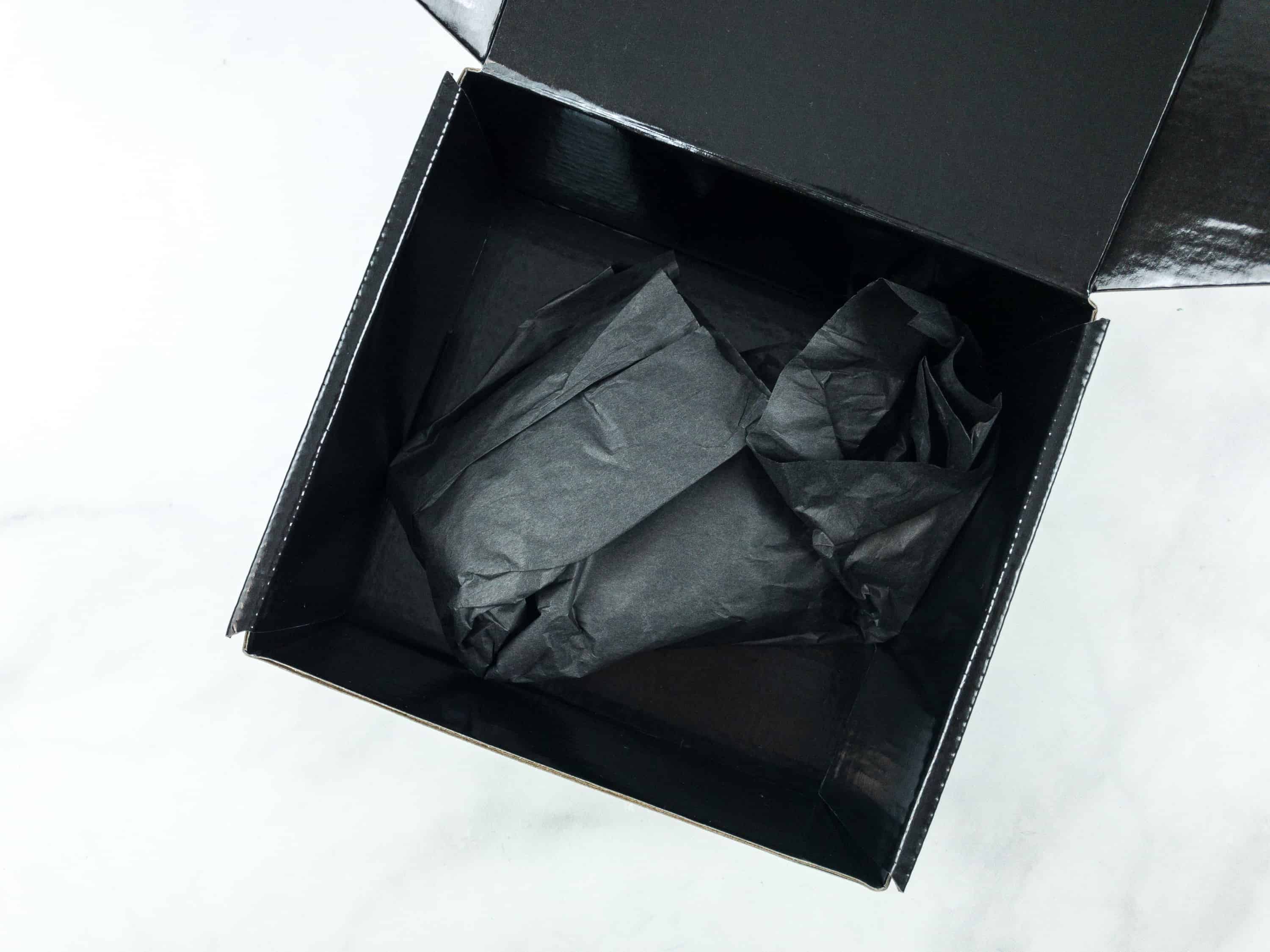 This box has not shipped since April and when I reached out to them they said that this VIP box they sent will cover May, June and July subscriptions.  Read the full details HERE.
The info card indicates the items that are featured. I was super confused because this box was missing items, but it turns out they shipped July separately (which we already have).
Better late than never right? But here's a kicker, because of the stock availability the promised powder brush is not included. I cannot even believe they didn't send the brush.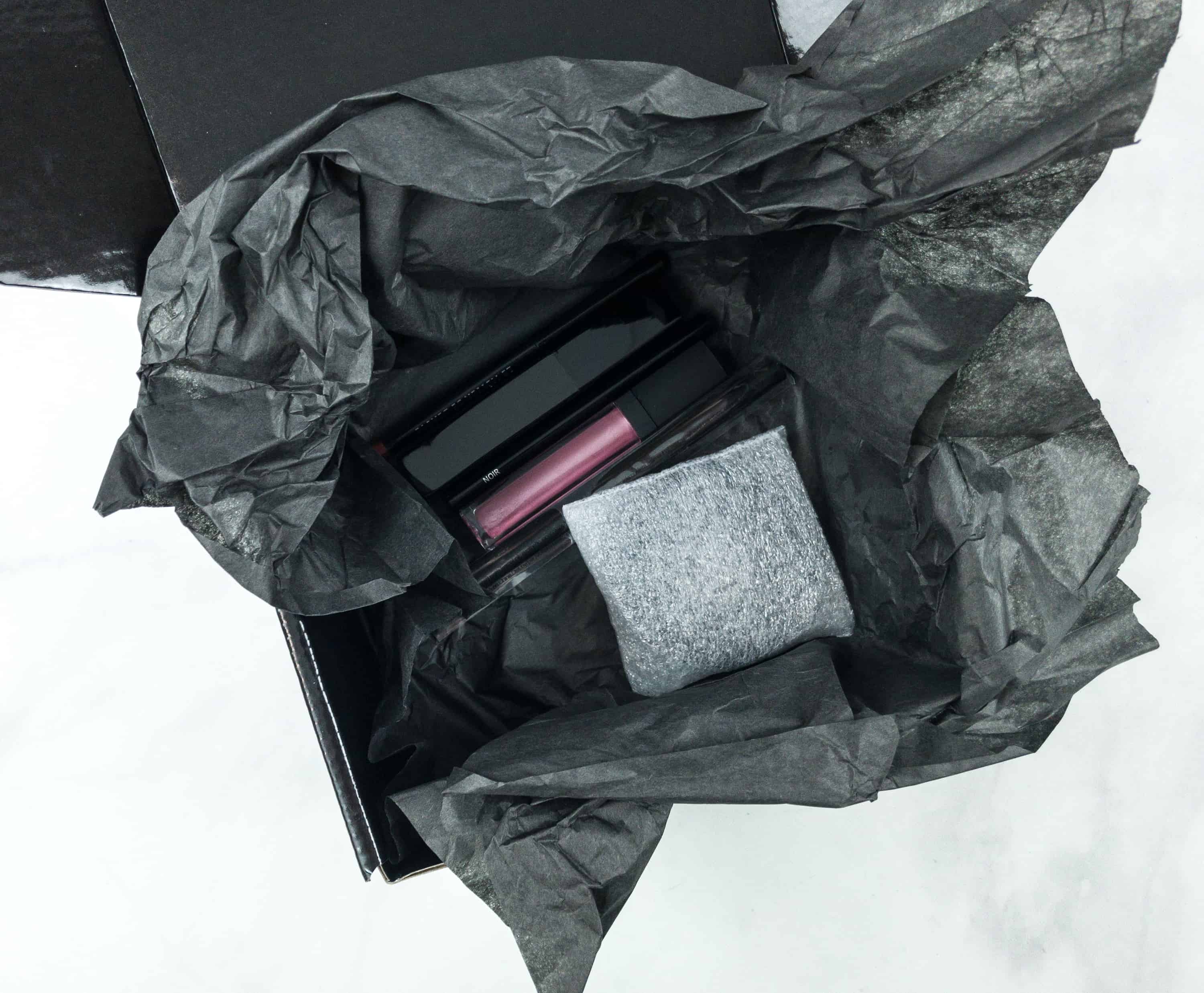 No squiggles, just the products, and the black tissue paper. The bronzer has a special packaging because it is more fragile than the others.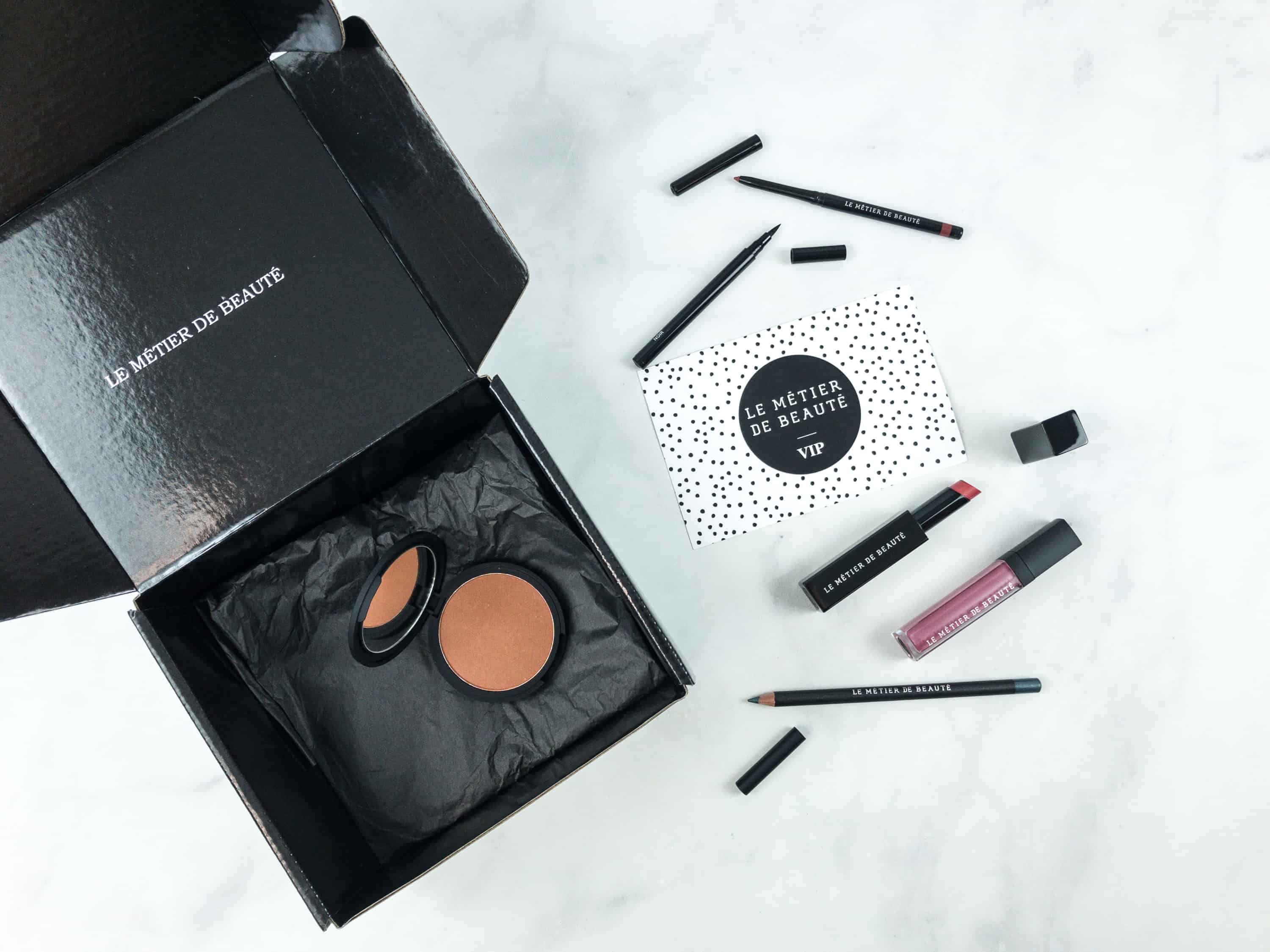 Everything in the box!
It's a relief they have a really efficient packaging and delivery. I'd be completely heartbroken if these were sent to me in pieces.
Le Metier De Beaute Sun Drenched Bronzer ($55) The bronzer is an easily-blendable silky-light powder that glides on the skin for a velvety sun-kissed finish.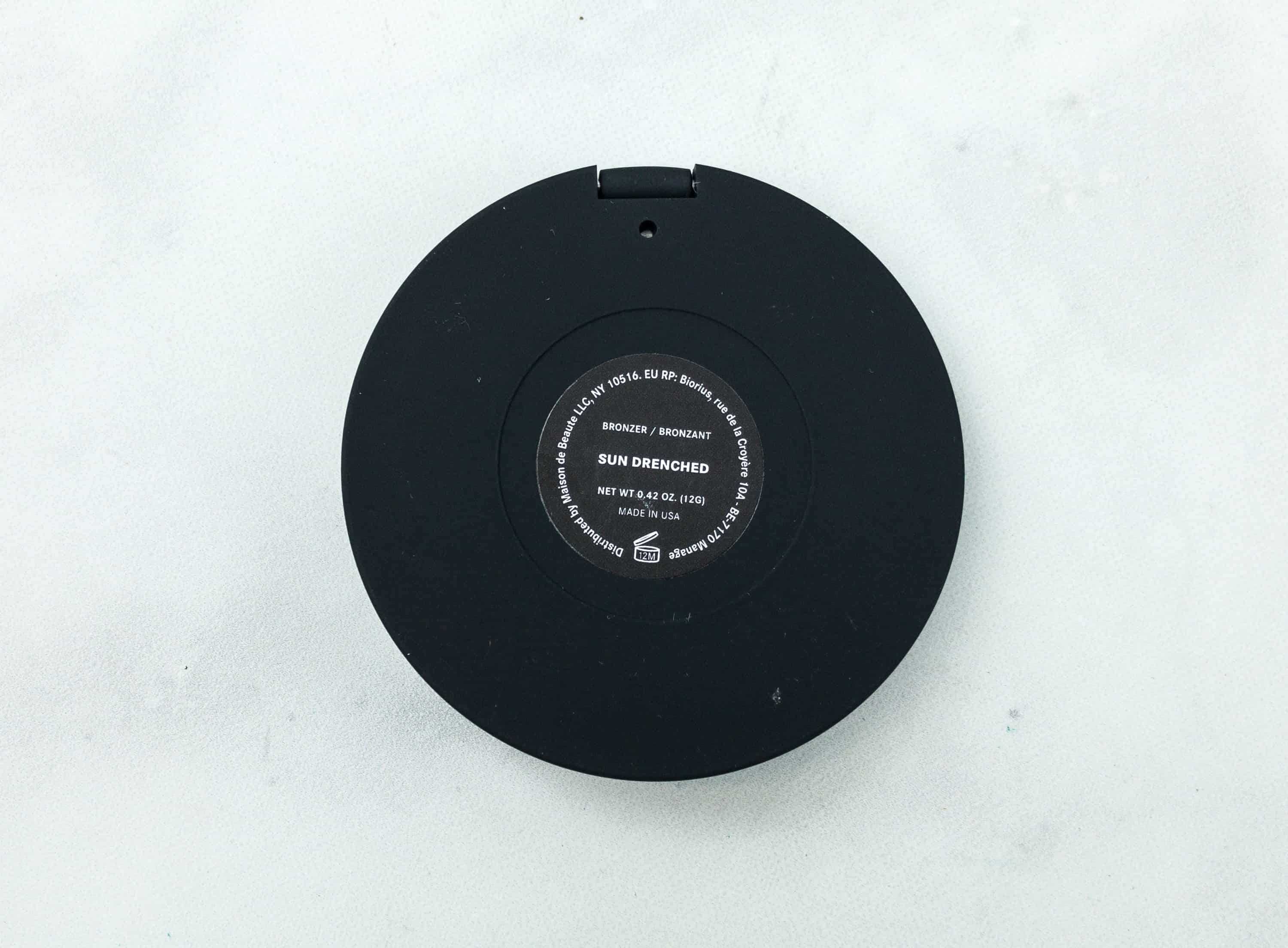 It is good for 12 months upon first use. This is a huge pan of bronzer with a generous 12 grams of product in it!
I can see specks of gold from the pan. I'm excited to see how it looks like on skin though I think this shade is too dark for me.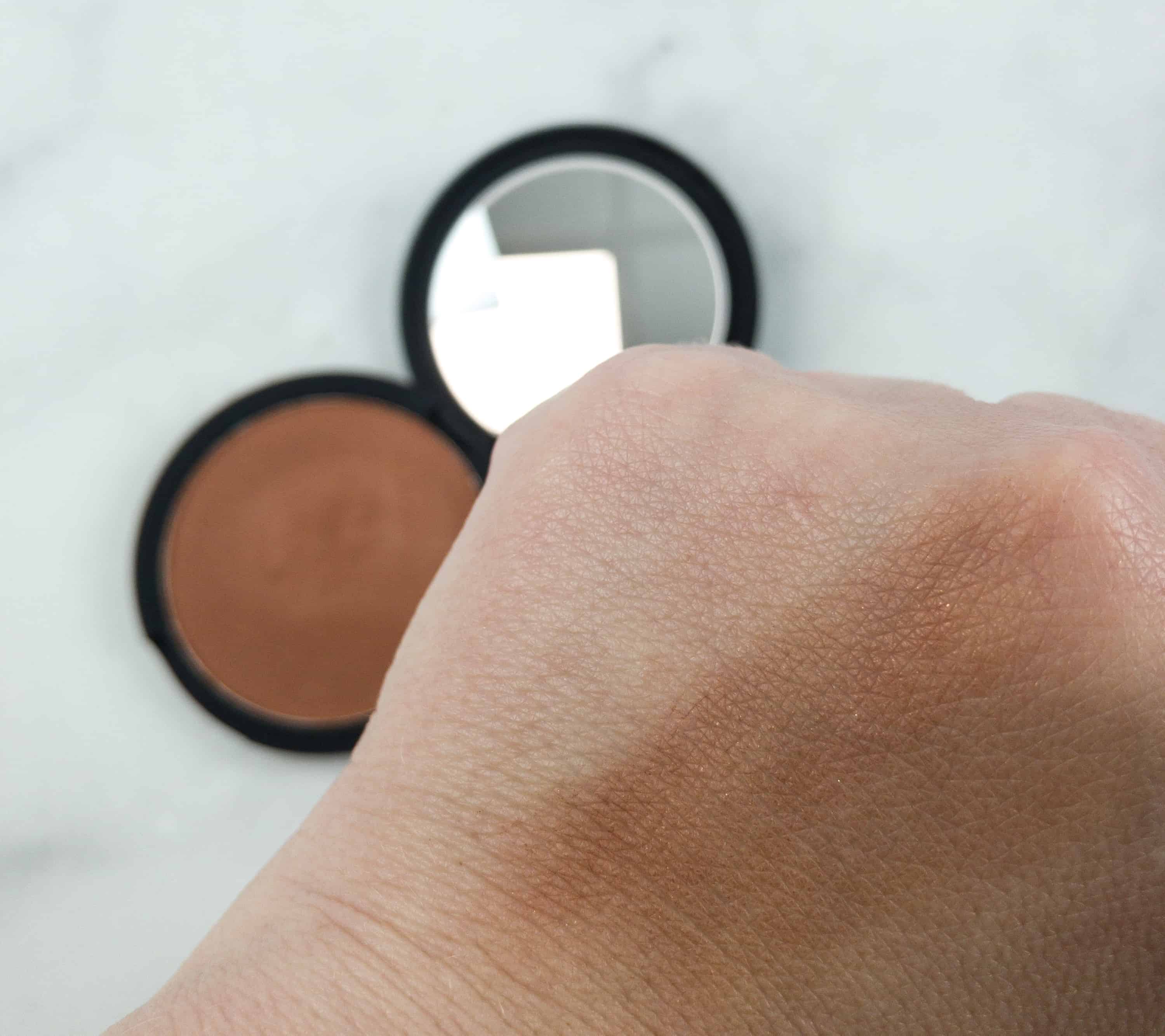 It is darker than my usual shade but I think it can be fixed by not dipping the brush too much on it or I'll just blend it to perfection. I could've used that missing powder brush in blending. See the hint of shimmer on the swatch?
Le Metier De Beaute Dualistic Eyeliner In Azul ($36) It's a richly pigmented eyeliner in a shade of shimmering turquoise. It's fragrance-free and water resistant that ensures precise application and all day wear. It can be safely lined inside and outside of the eye. You can also blend it and use it under an eyeshadow as a base. It doesn't tug the eyes and just glides effortlessly.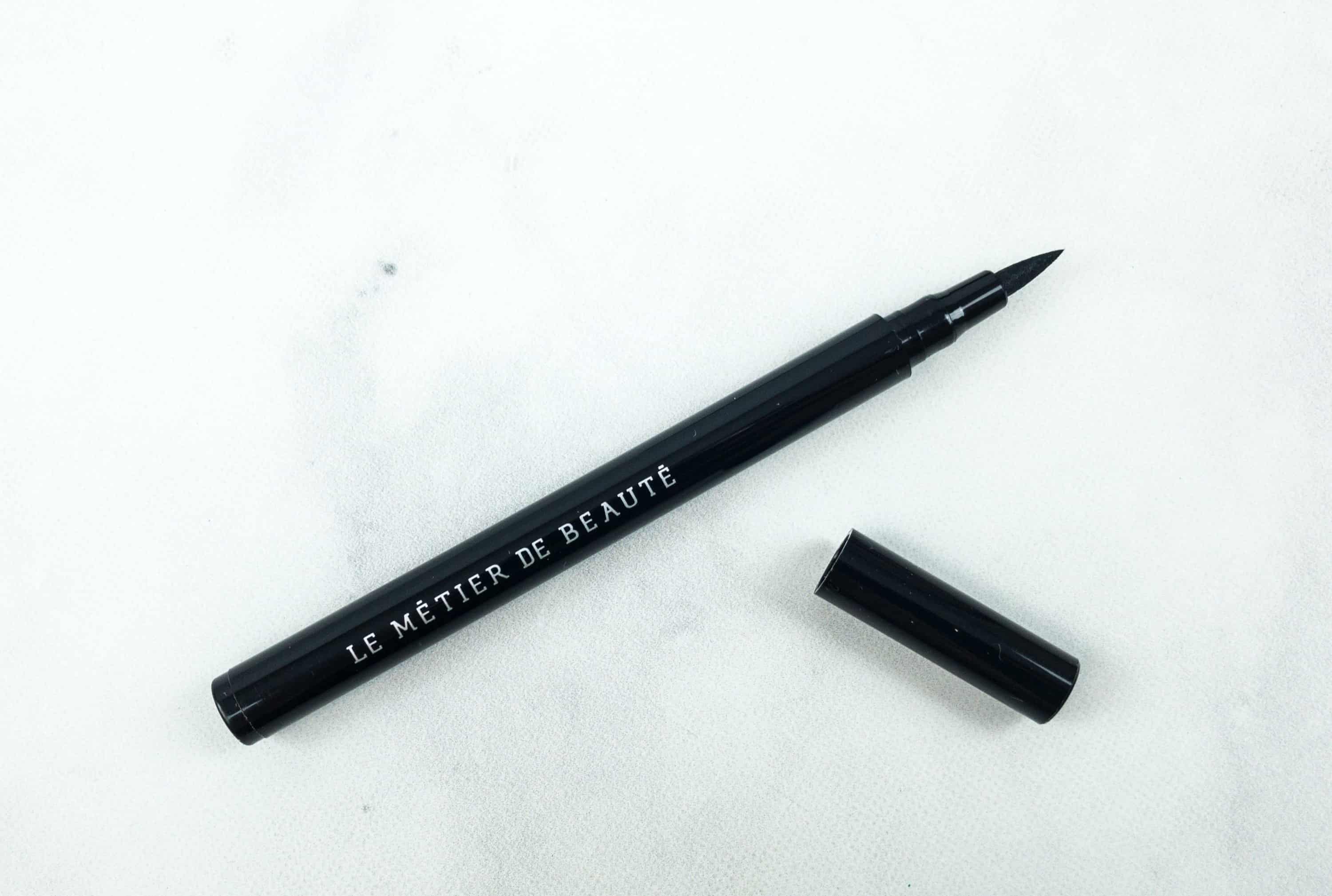 Le Metier De Beaute Precision Liquid Eyeliner Noir ($47) After giving us a creamy eyeliner, they also gave us a smooth liquid eyeliner pen that has a felt tip applicator for control and definition. It is smudge-proof and long wearing. It enhances the eyes with bold and rich color that doesn't clump or fade.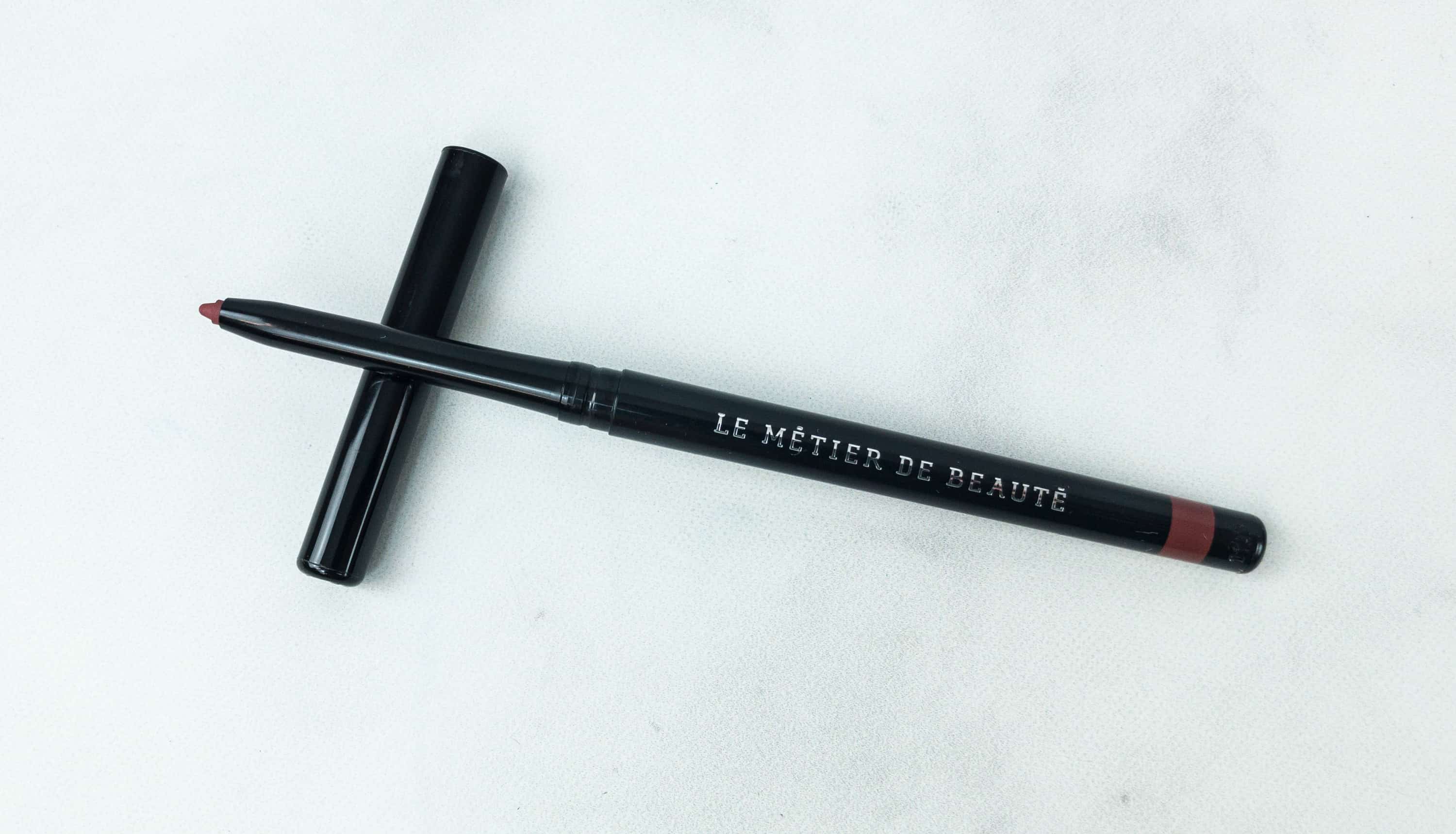 Le Metier De Beaute Dualistic Lip Liner In L'Amour ($42) This one's a lip liner with a revolutionary formula and an automatically sharpening tip. The super smooth formulation easily glides on with its hydrating ingredients that nurture the lip's delicate skin tissue. It delivers a flawless definition and effortless kissable effect. It is waterproof and transfer-proof too. The lip liner also contains anti-aging vitamin E and firming hyaluronic acid. No paraffin, mineral oil, and parabens!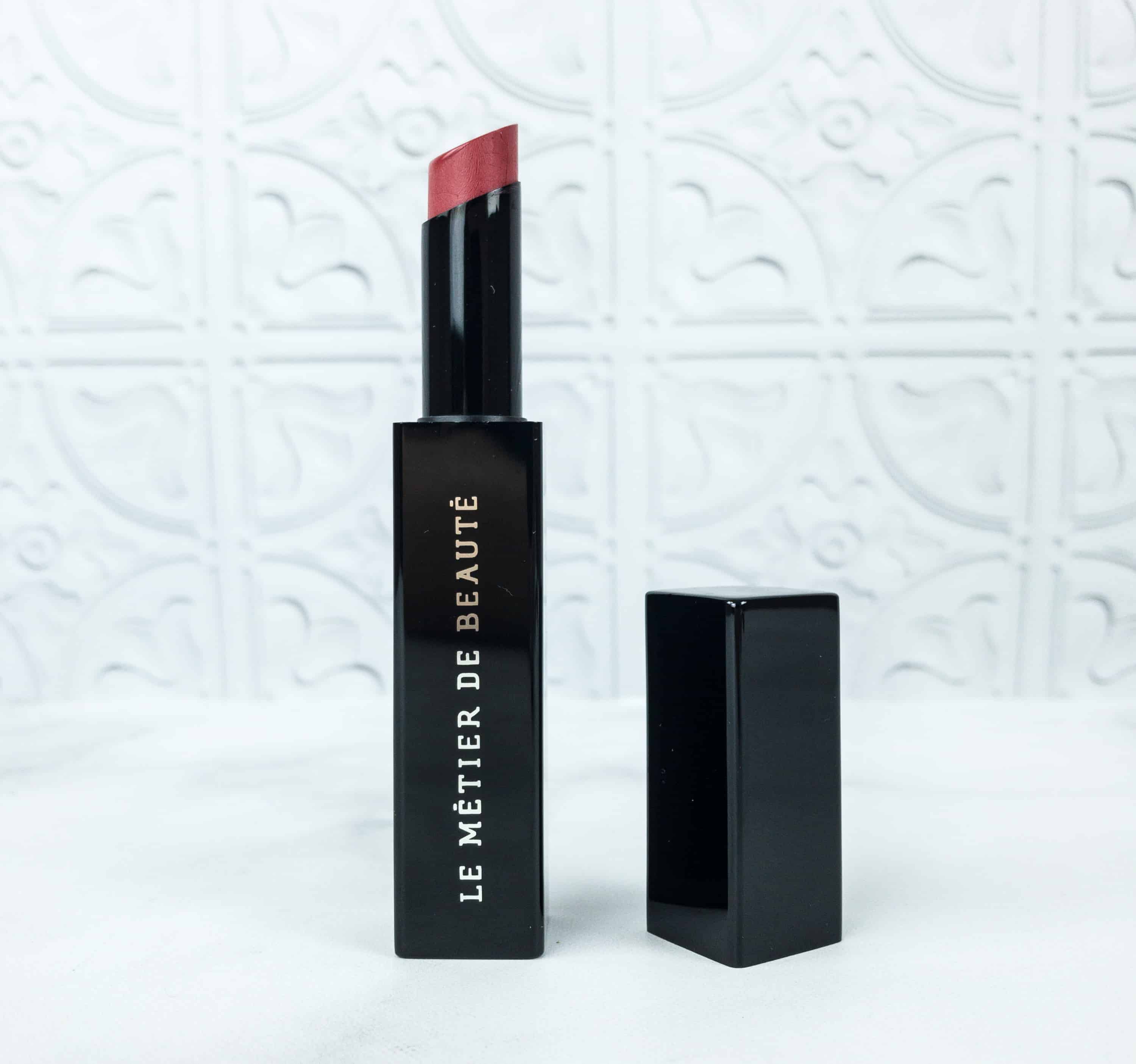 Le Metier De Beaute Hydra Plump Lipstick In Baby Doll ($45) This color is perfect for me! It hugs the lips with saturated and vibrant long lasting color. It imparts a silky-smooth consistency that moisturizes the lips that will make it appear fuller and more youthful. Ingredients include hydrating hyaluronic acid, healing vitamin E, plumping Volulip, and calming organic coconut and calendula oil. The packaging has a really nice magnetic closure tube.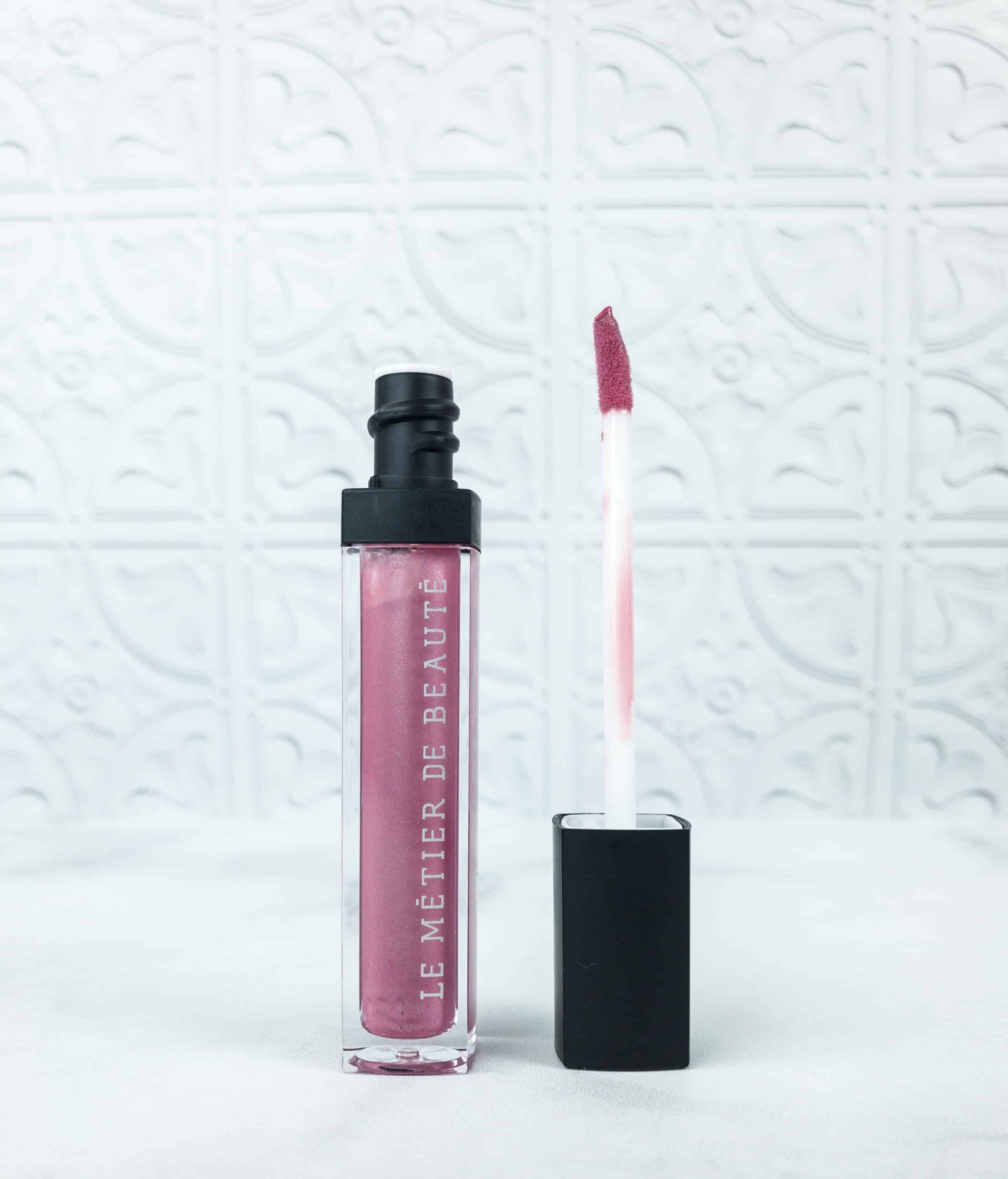 Le Metier De Beaute Lip Creme In Posh ($42) This lightweight lip gloss is enriched with emollients and antioxidants that drenches the lips in vibrant semi-translucent pigment. It delivers a non-sticky ultra glossy shine with vitamin E and nurturing essential oils. The doe-foot brush glides the product smoothly for precise and long-lasting wear. It's so gorgeous – one of my favorite lipglosses of the year!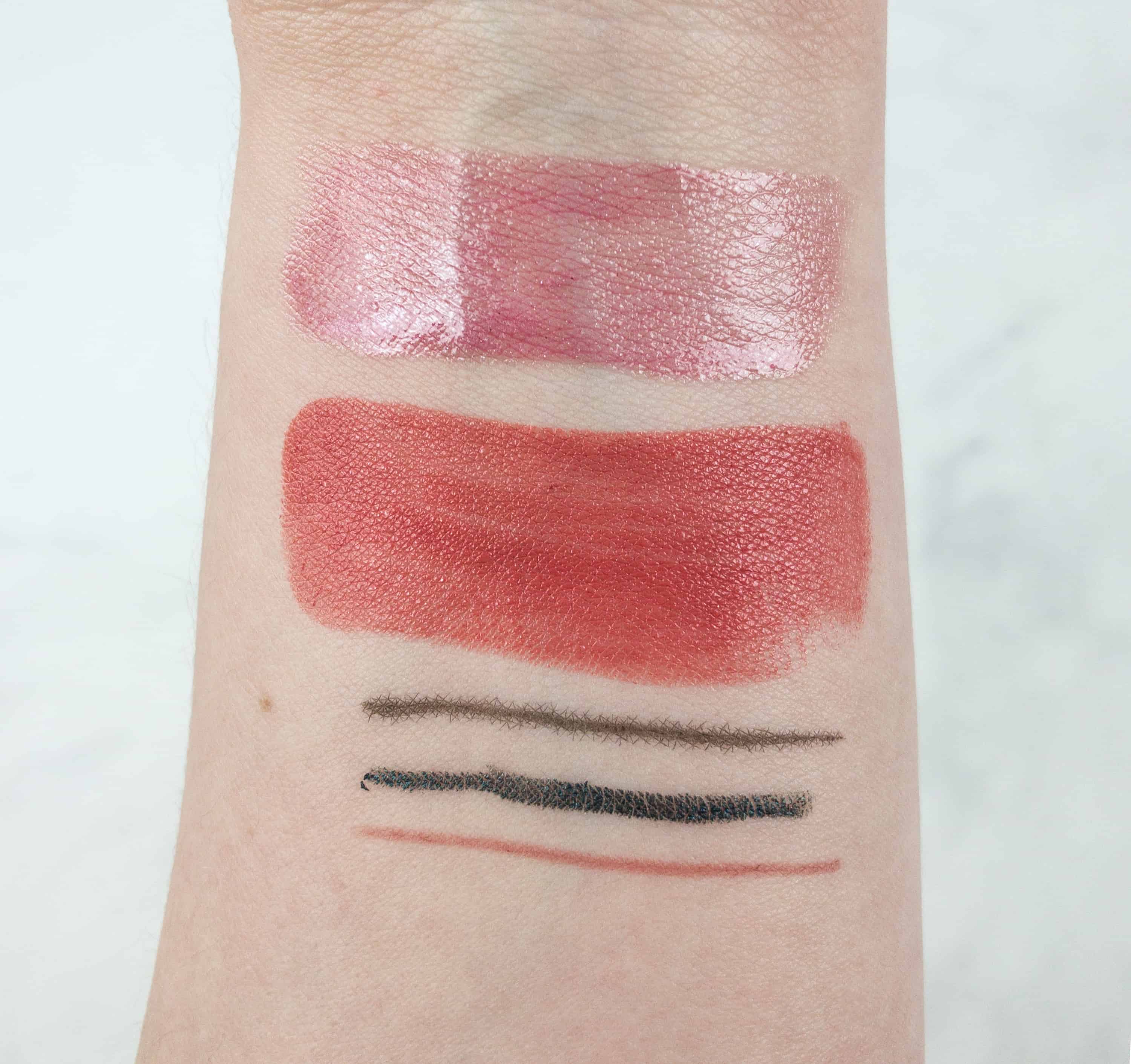 The swatches look great! They're all pigmented. They're not patchy or streaky and all of them glide smoothly to the skin.
We got $267 worth of products for 2 months. It is still a long stretch from the $29 per month we paid for our subscription. I love them all especially the super creamy lipstick and the lip gloss. I also love that they sent a lipstick with a matching lip liner. There's no question about the makeup's quality and I'm glad that they gave the due products because it has been a long wait. They didn't really explain why it was delayed and even after a long time they still weren't able to send all the promised items. I liked experimenting looks with the featured items that I got but this subscription really needs to get back on track.
Did you like this month's pick?
Visit Le Métier de Beauté Beauty Vault VIP to find out more! Reminder – this subscription won't be open until Summer 2018. Find more beauty boxes in the directory that are available now.