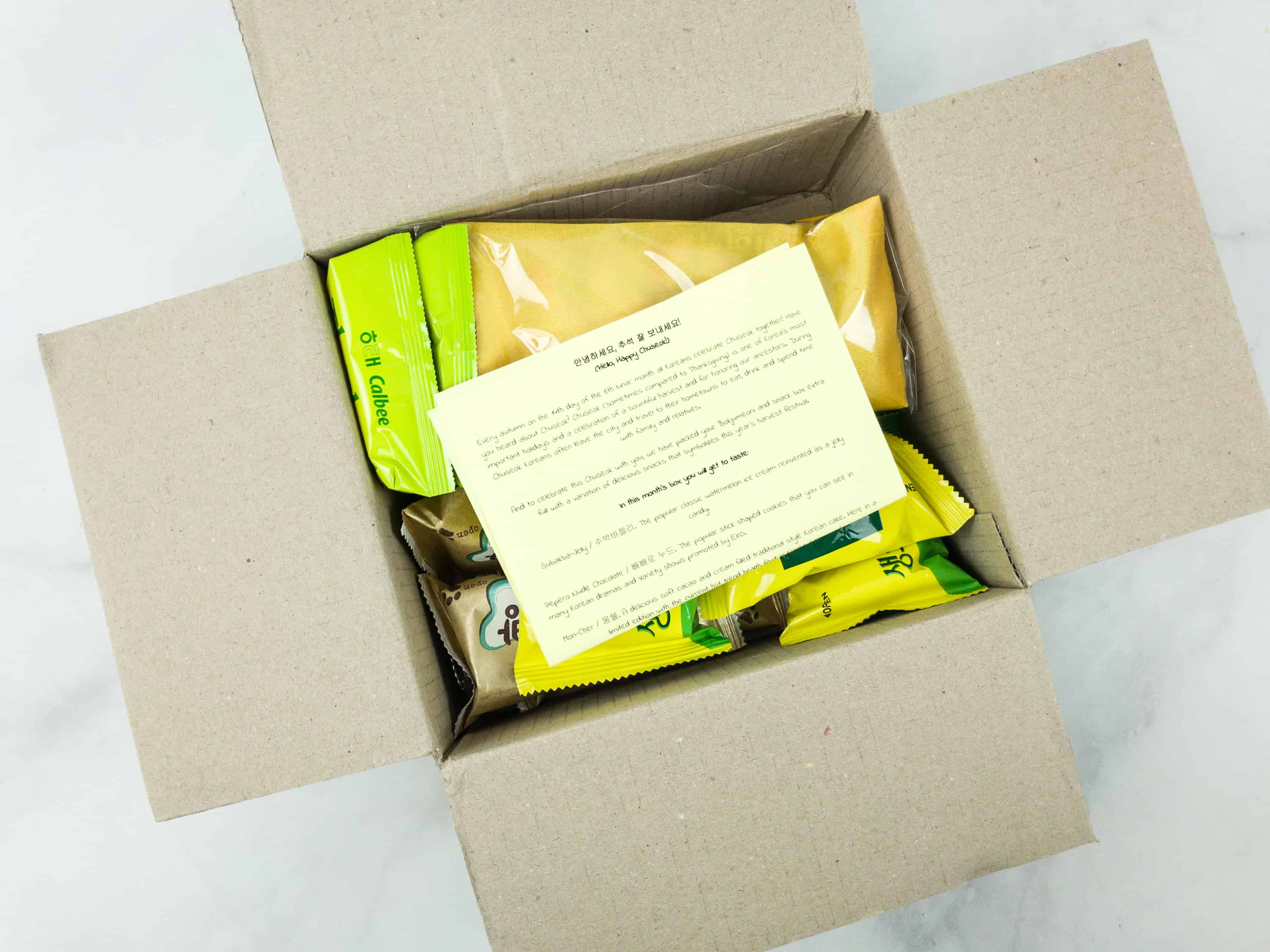 The Korean Snack Box is a monthly subscription box dedicated to premium Korean snacks. The subscription starts at $14.95 each month (Medium and Large boxes available), with free worldwide shipping. Each box comes in a beautiful Bokjumeoni (traditional Korean silk bag) with 5-10 or 10-15 items and tasters. You can now find the previous month box and earlier month's boxes in the Korean Snack box shop.
This is a review of the large $24.95 per month Korean Snack Box.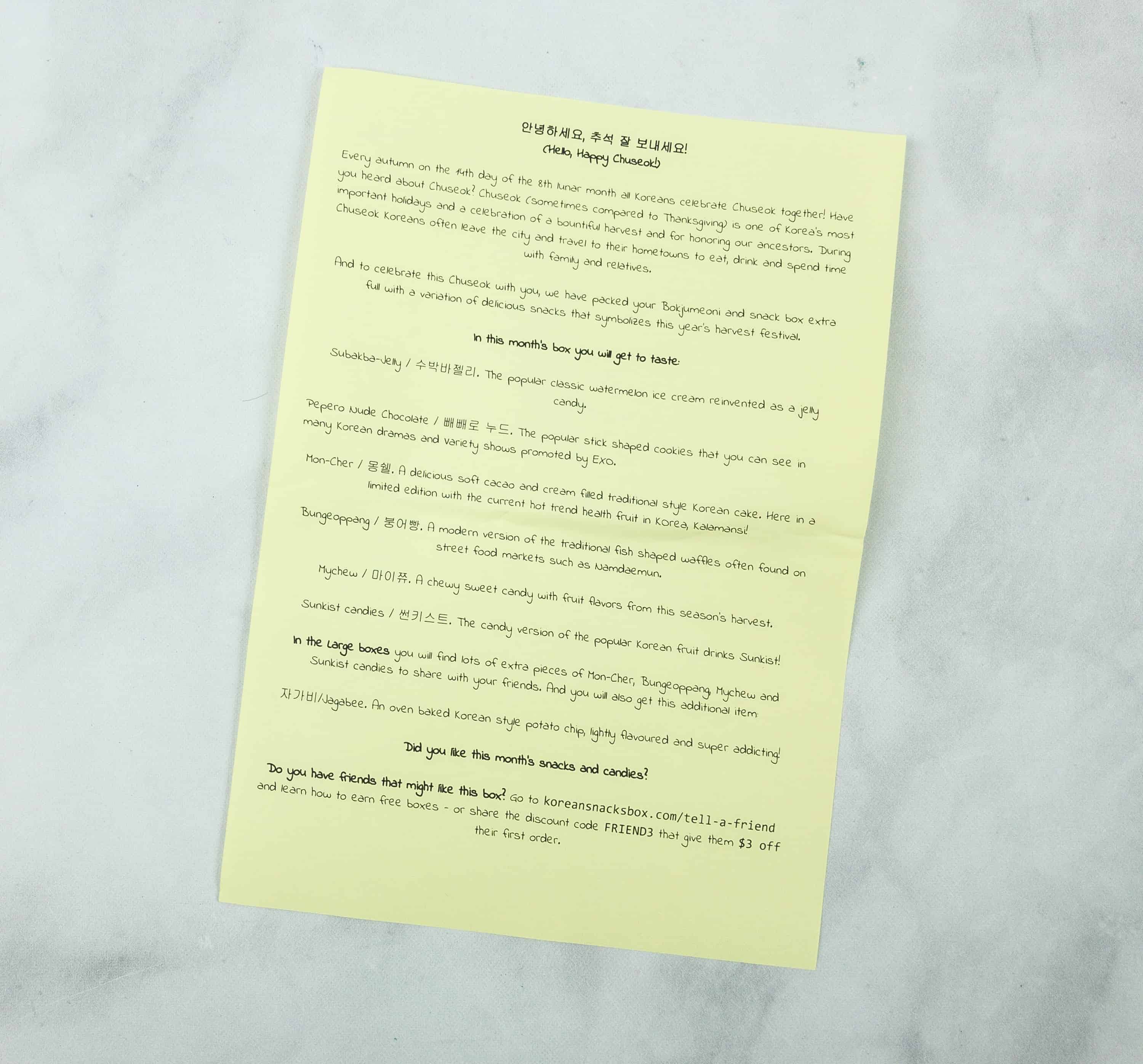 A note from the curators is included in the box. The theme this month is Chuseok (Korean Thanksgiving).
DEAL: Get $2 off your first subscription box with coupon code HELLOKOREA.
Everything in my box!
This month's box includes yellow Bokjumeoni. It is reusable as a purse, pouch, or even as a makeup bag!
Subakba-Jelly / 수박바젤리. It's a jelly candy, which is a reinvented version of the classic Korean watermelon ice cream. The candies were sweet, fruity, and chewy so they were a hit with us all.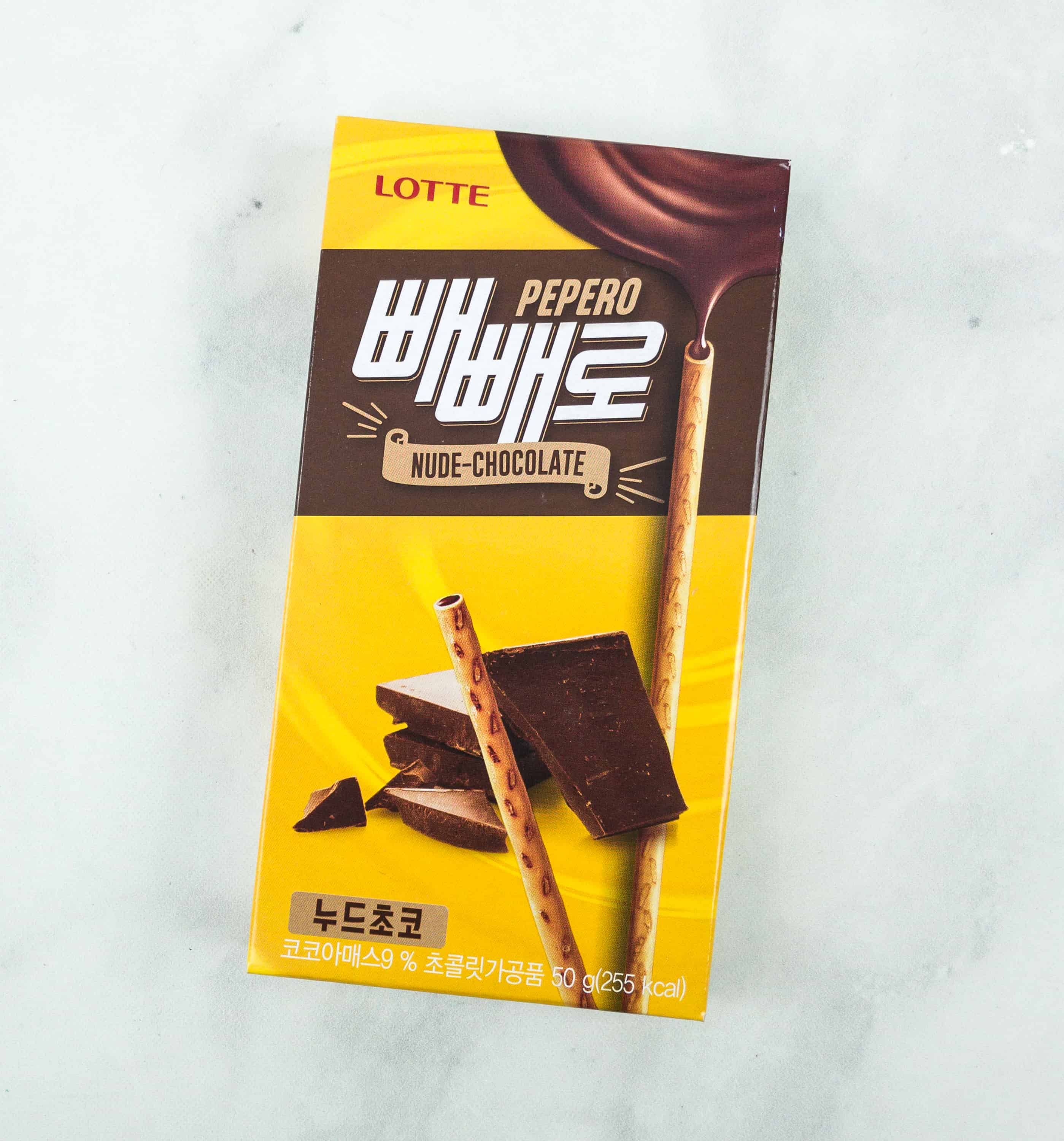 Pepero Nude Chocolate / 빼빼로 누드. Pepero is another classic snack from Korea. This time, instead of having the Pepero sticks coated in chocolate, the chocolate can be found inside the sticks. These nude Pepero are less messy to eat. Of course, the cookie sticks are still crunchy like the usual ones.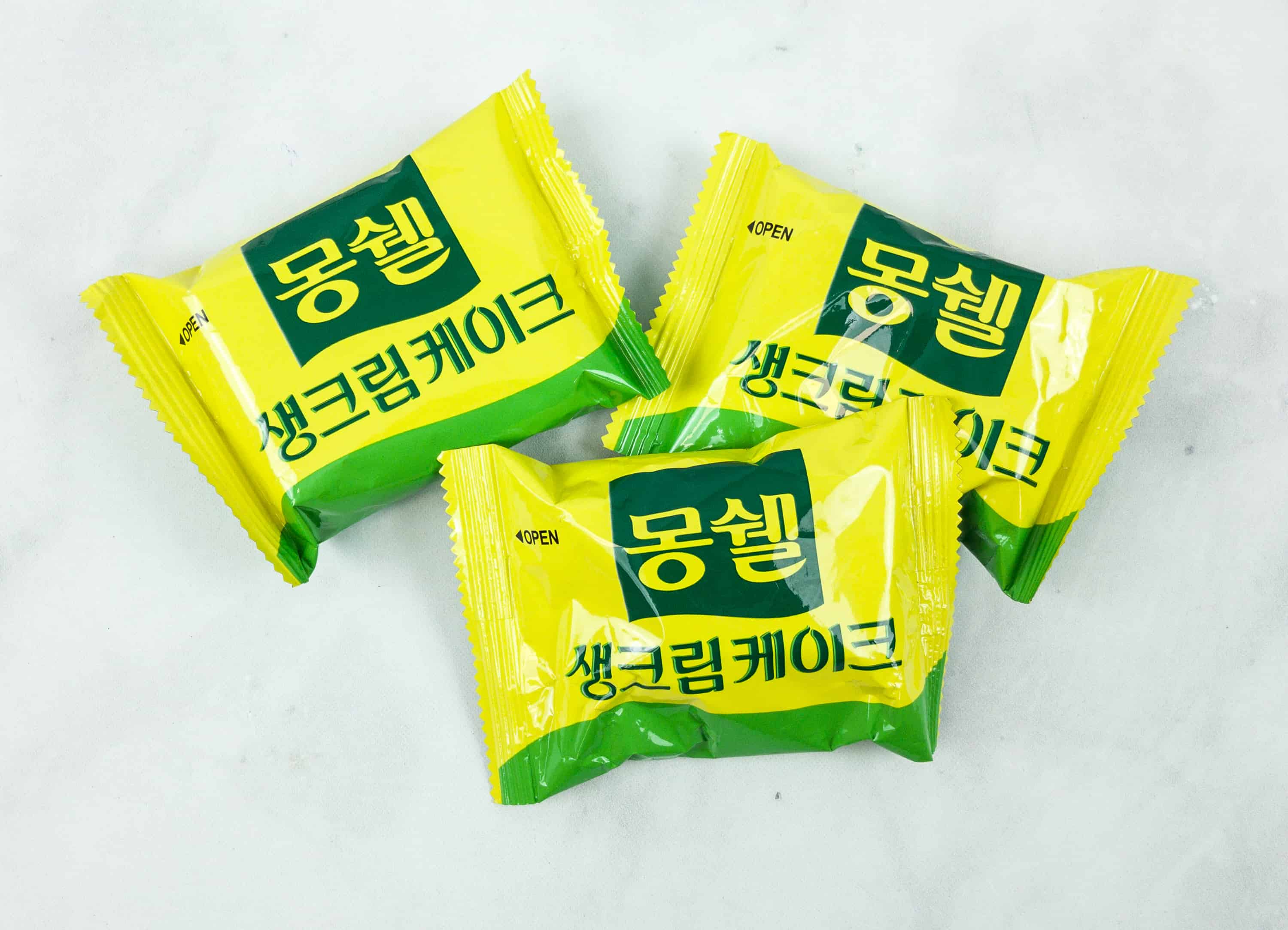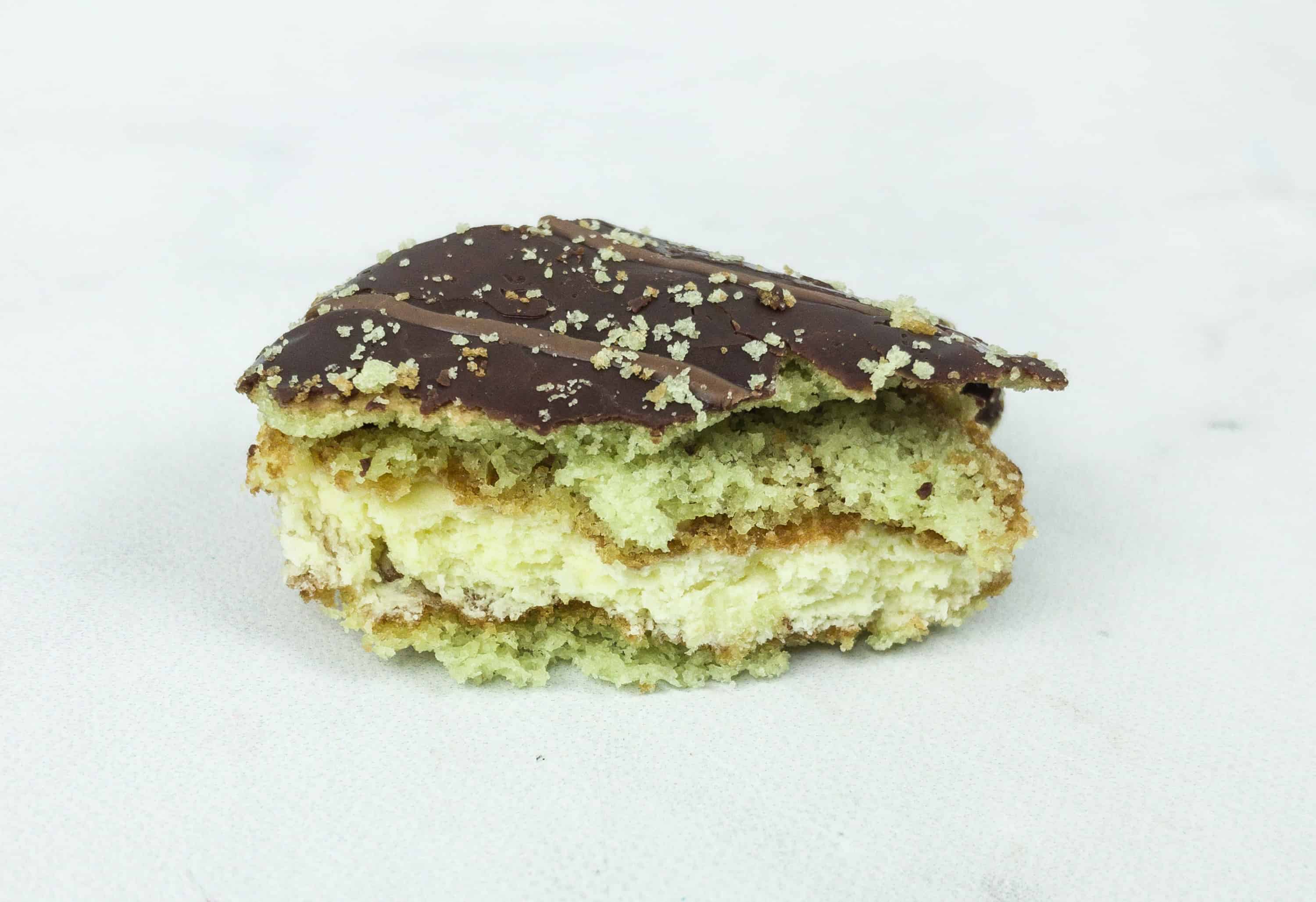 Mon-Cher / 몽쉘. We got three individually-wrapped traditional-style Korean cake filled with cacao and cream. The cake is soft and the texture is nice.  They weren't in the best condition this month but still delish!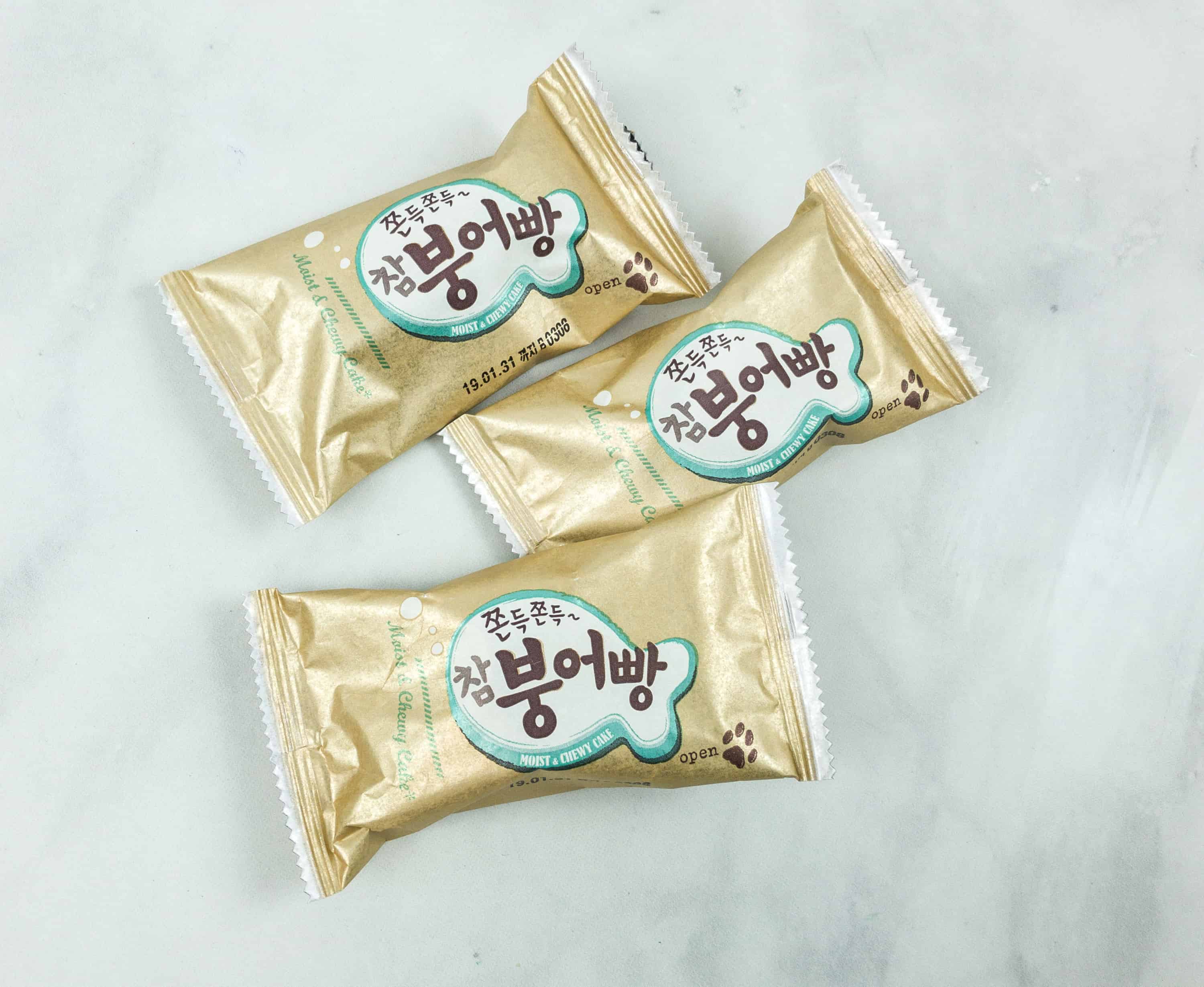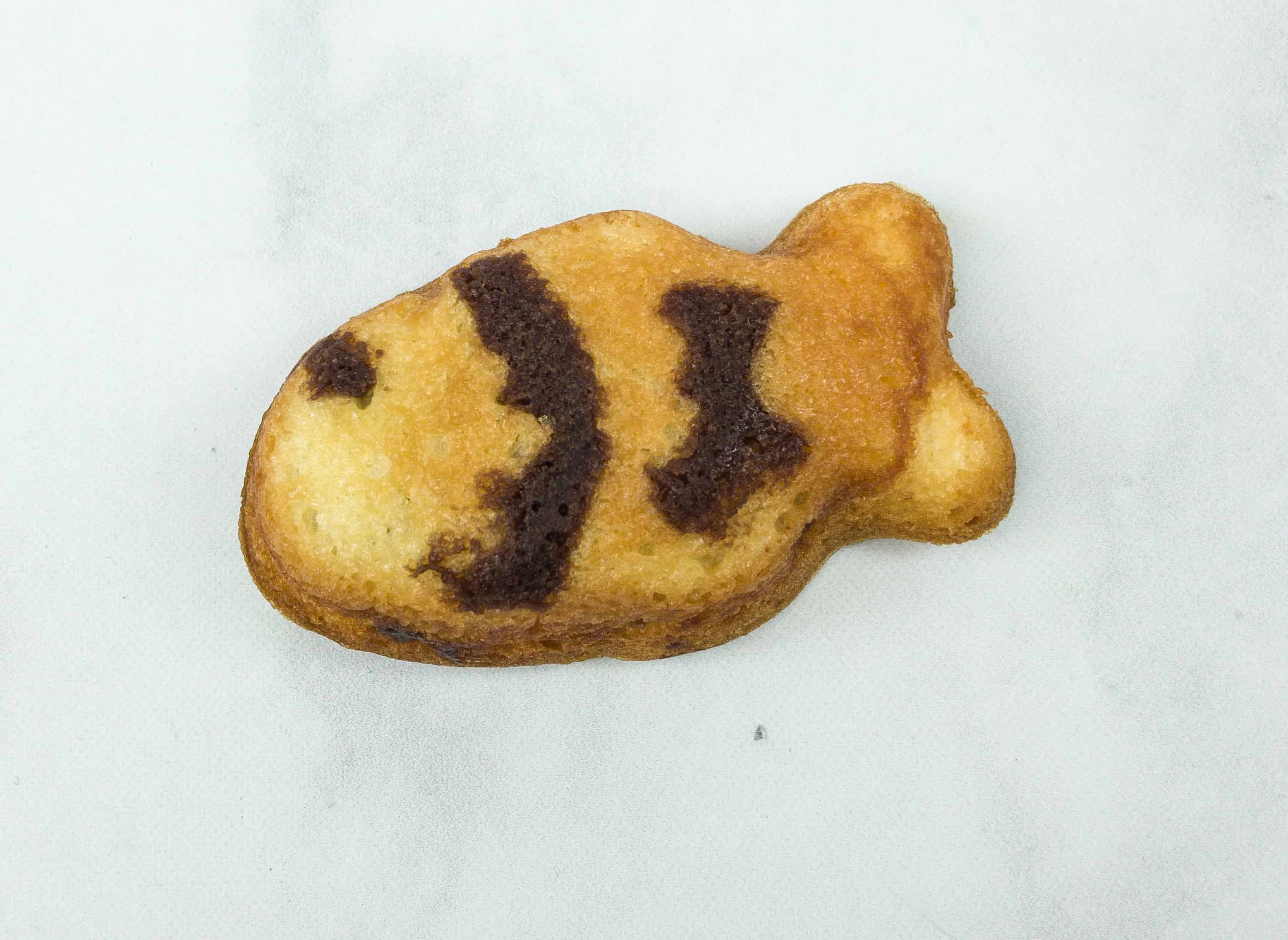 Bungeoppang / 붕어빵. Bung-eo means carp, while ppang means bread. In short, Bungeoppang is carp-shaped bread. We've received this kind of snack in the past and it has received some raves from the family because the bread is soft and the chocolate filling is really tasty. We received three of them in this month's box!!
Mychew / 마이쮸. These chewy candies come in different flavors. We got two of them in peach and two of them in strawberry. They taste naturally fruity!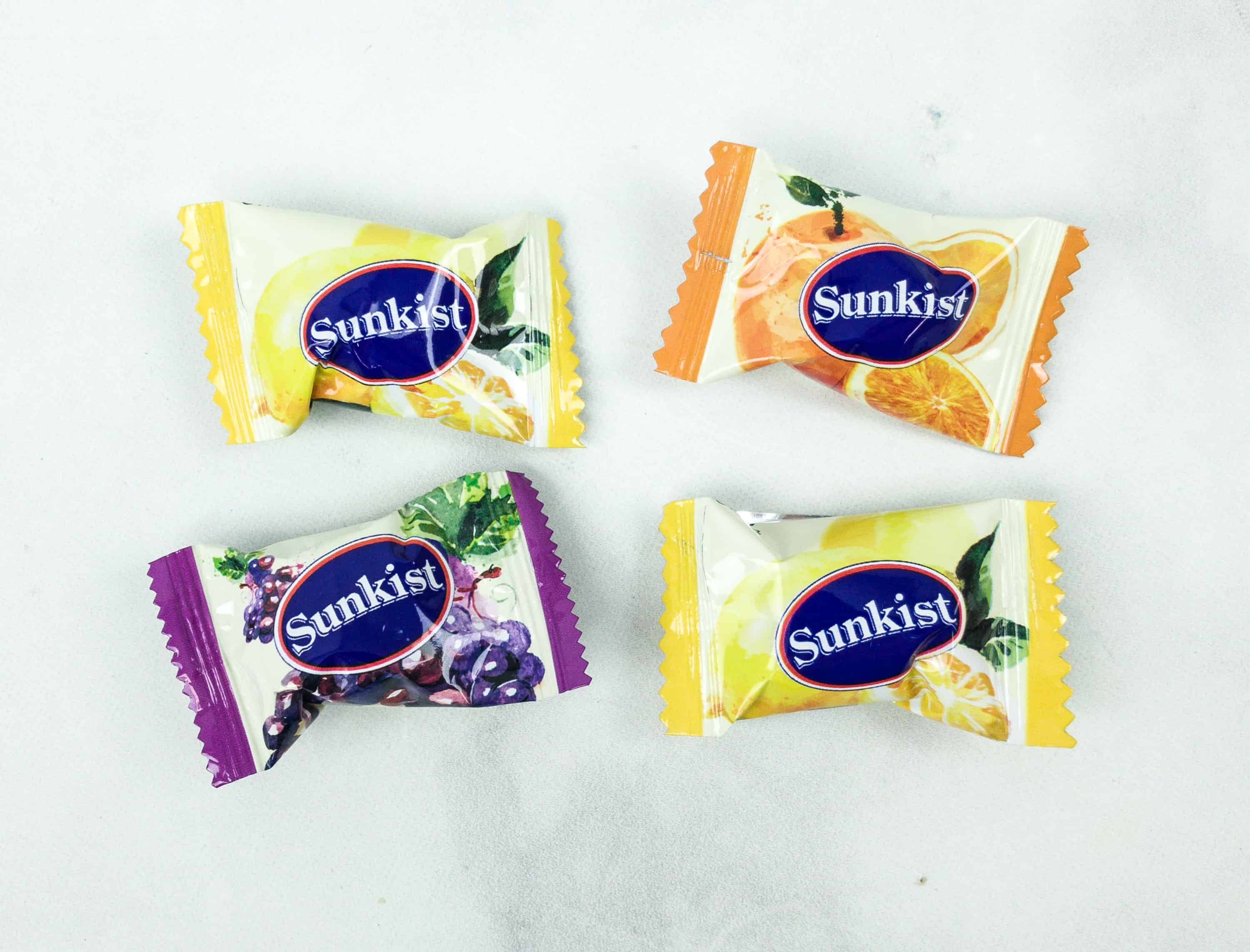 Sunkist candies / 썬키스트. They also included these Sunkist candies in lemon, orange, and grape. Each candy tastes naturally fruity. They're not too sweet too.
자가비/Jagabee. Jagabee originated in Japan but also became popular in Korea. This potato snack is cut like French fries. They're light and crunchy, a perfect snack whether on-the-go or just watching TV on your couch! I love em! Think of when you are compelled to eat cold fries except they actually taste GREAT.
Korean Snack Box made our tummies happy once again with the delicious Korean treats they sent this month! I love receiving classics and old favorites such as the bungeoppang and Pepero. Of course, there was something to satisfy our candy cravings too, like the MyChews and Sunkist. The rest are delicious and were gone in an instant. We love that they send several servings of each snack, so it's easier to divide the snack among family members! If you love Korean snacks too and would love to share with your family and friends, getting this subscription would be a great idea!
What do you think of Korean Snack Box?