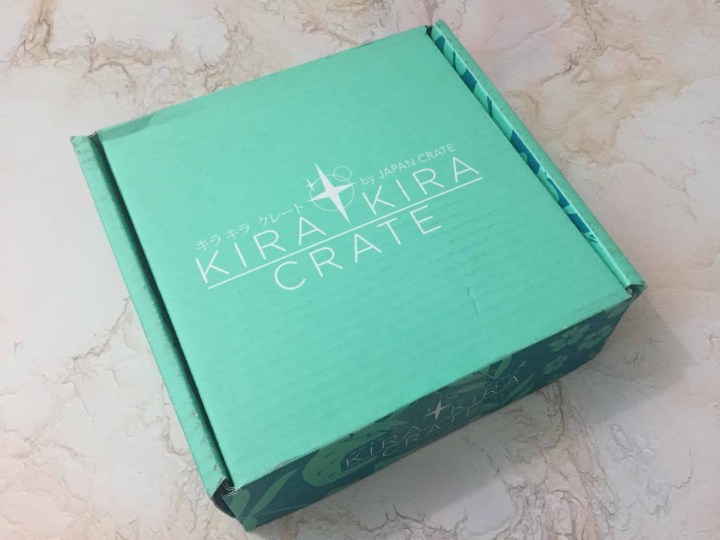 From Japan Crate comes Kira Kira Crate, a box dedicated to Japanese beauty! Kira Kira means "to sparkle" and with this box full of makeup, skincare, and other tools from Japan, you will sparkle as well!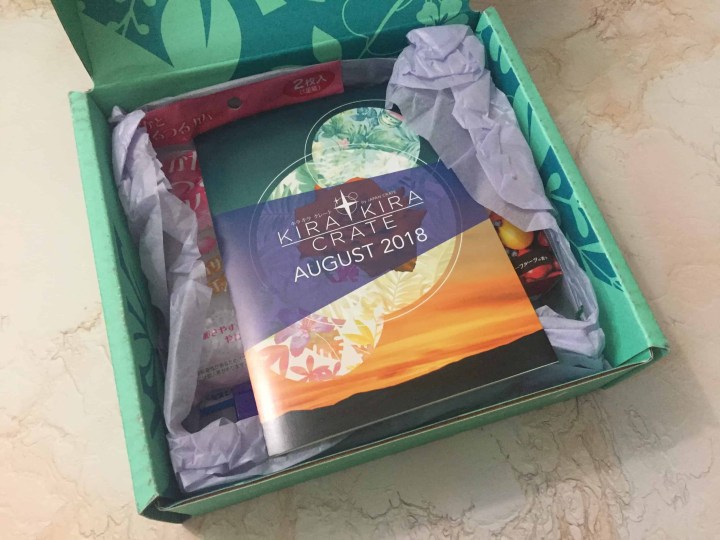 DEAL: Save $3 on your first box! Use coupon code HELLO.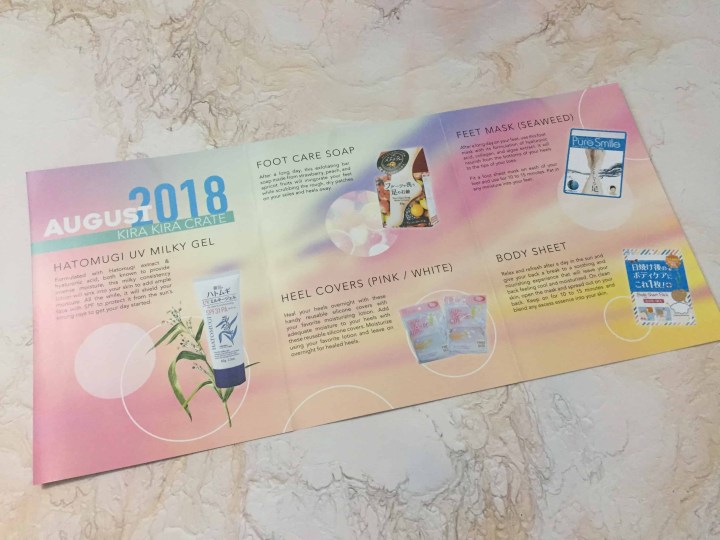 The booklet included with the box has a brief welcome letter, a list of the products included, and additional pages give English instructions for each product.
Since Kira Kira Crate doesn't include retail prices or detailed product info in the booklet, I rely on my beginner Japanese skills, my IME keyboard, and Google to try and track down the original product listings. I did well this month!
Kaka to Tsurutsuru Cover (Slippery Heel Cover) ($4.27) — Reusable silicone heel covers! This is a thing in Japan, apparently. Slather some heavy duty moisturizer on your heels and then slip on the heel cover to protect them during the night. Google tells me you can wear these with shoes as well if you want to.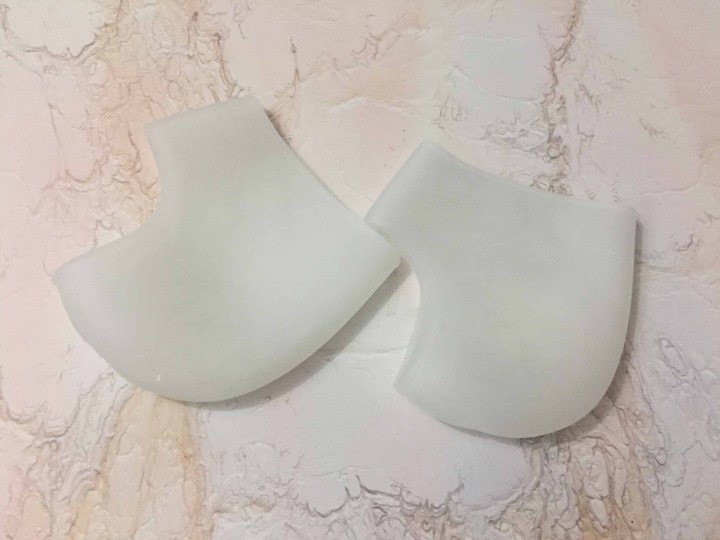 They are free size, meaning they fit my tiny child-sized feet comfortably.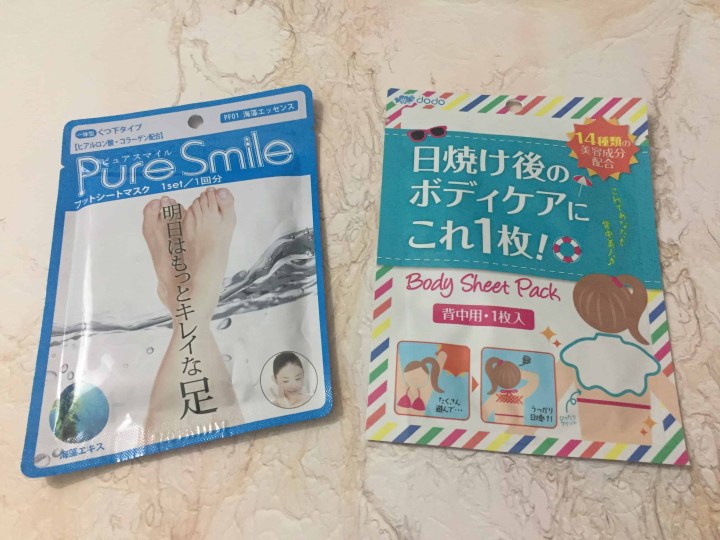 Pure Smile Foot Mask ($8.99, similar) — A foot mask with seaweed extract. These are fun and involve giant plastic socks filled with essence.
Dodo Body Sheet Pack ($4.50) — A giant sheet mask for your upper back and shoulders to soothe and calm sunburned skin. I will pop this in the fridge for a hot day!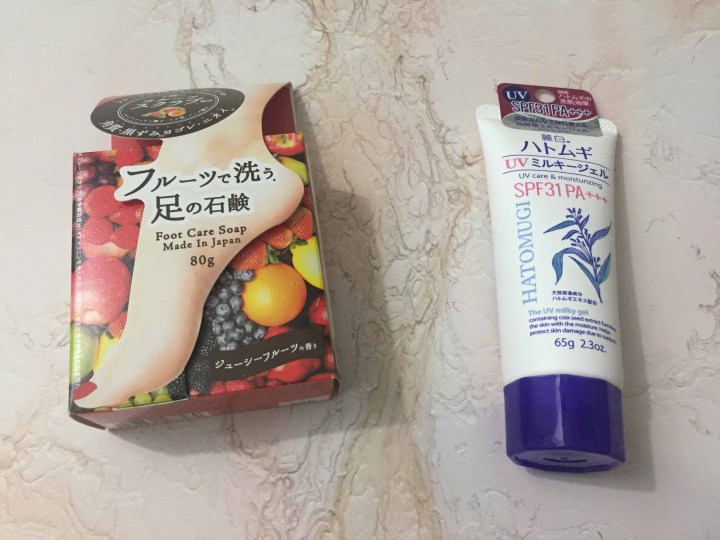 Pelican Foot Care Soap ($6.76) — Pelican is a popular soap brand in Japan, and I've tried a few of their soaps now from both KKC and nmnl. Their soaps get great reviews on Cosme! Ingredients include pomegranate and cassis extracts, rose water, hyaluronic acid, and royal jelly extract to leave feet soft and hydrated.
Hatomugi Sunscreen ($12.90) — Summer means sunscreen, and I go through it fast because I wear it 365 days a year. Hatomugi is Japanese for the plant Job's Tears. This sunscreen is only SPF 30 PA+++ which means it's not the strongest, but it is still a good sunscreen and the milky texture dries quickly and doesn't feel greasy. It has a light, subtle fragrance. I'm stoked to have more sunscreens on hand, as it can be pretty costly to import from Japan on its own!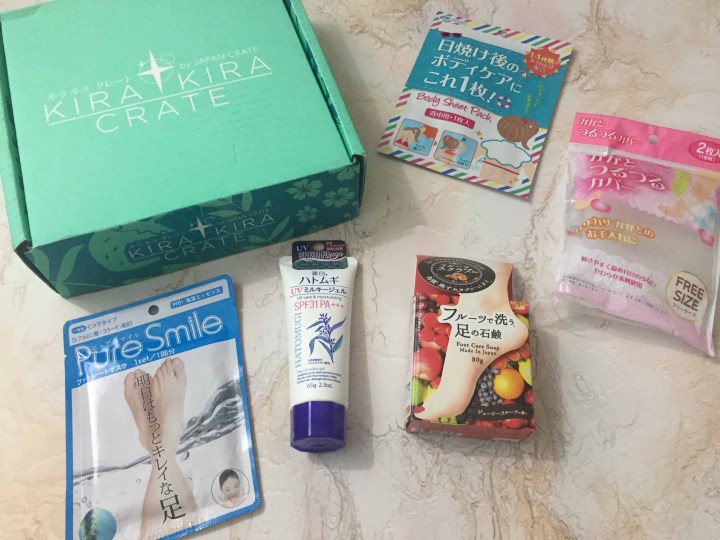 This month's Kira Kira Crate was great! I liked the focus on the feet, as that's something we want to pamper while it's sandal season. I am thrilled with the sunscreen and curious to try the back sheet mask.
Did you like this month's items? Let us know in the comments!