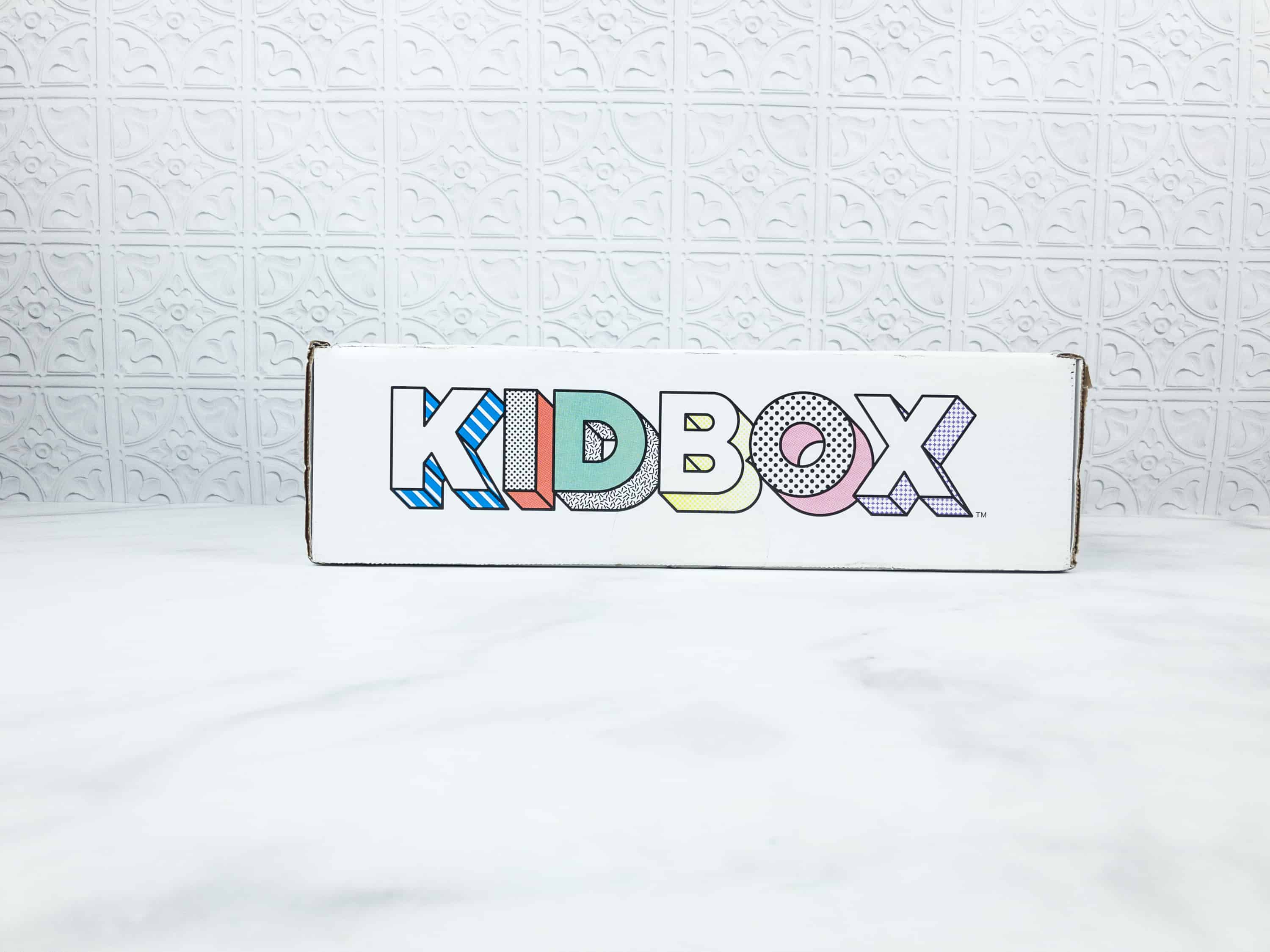 Kidbox is a styling subscription box for children. You will be sent a box up to 5 times per year at no cost, and you'll only be charged once you select the items to keep, which you have a week to do. There's also no return fee to send items back, so your kids can ultimately decide which items are theirs to keep.
Kidbox promises to always bring cool brands inside their boxes. Every time you keep a Kidbox, they will donate new clothes to a kid who needs it.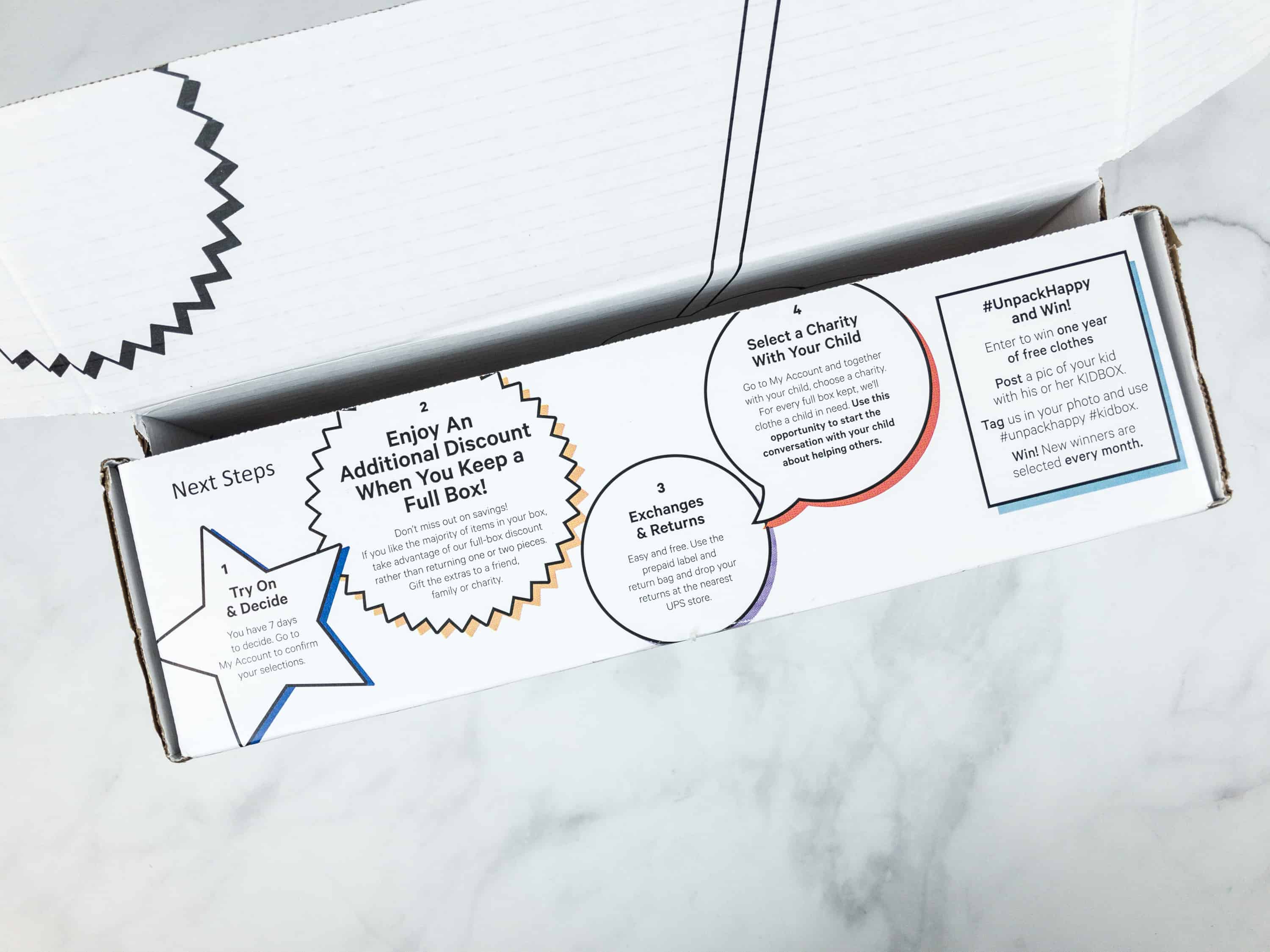 DEAL: Kidbox is having a sale through 7/31 – take $20 off your first box with code SUMMERTREAT!
On the side of the box are instructions on what you can do with this collection. If you like everything, you can get to keep it at a discounted rate. On the other hand, if you are only going to take a few pieces, you can return the rest. Plus you get to pick a charity to help out too when you subscribe to this box.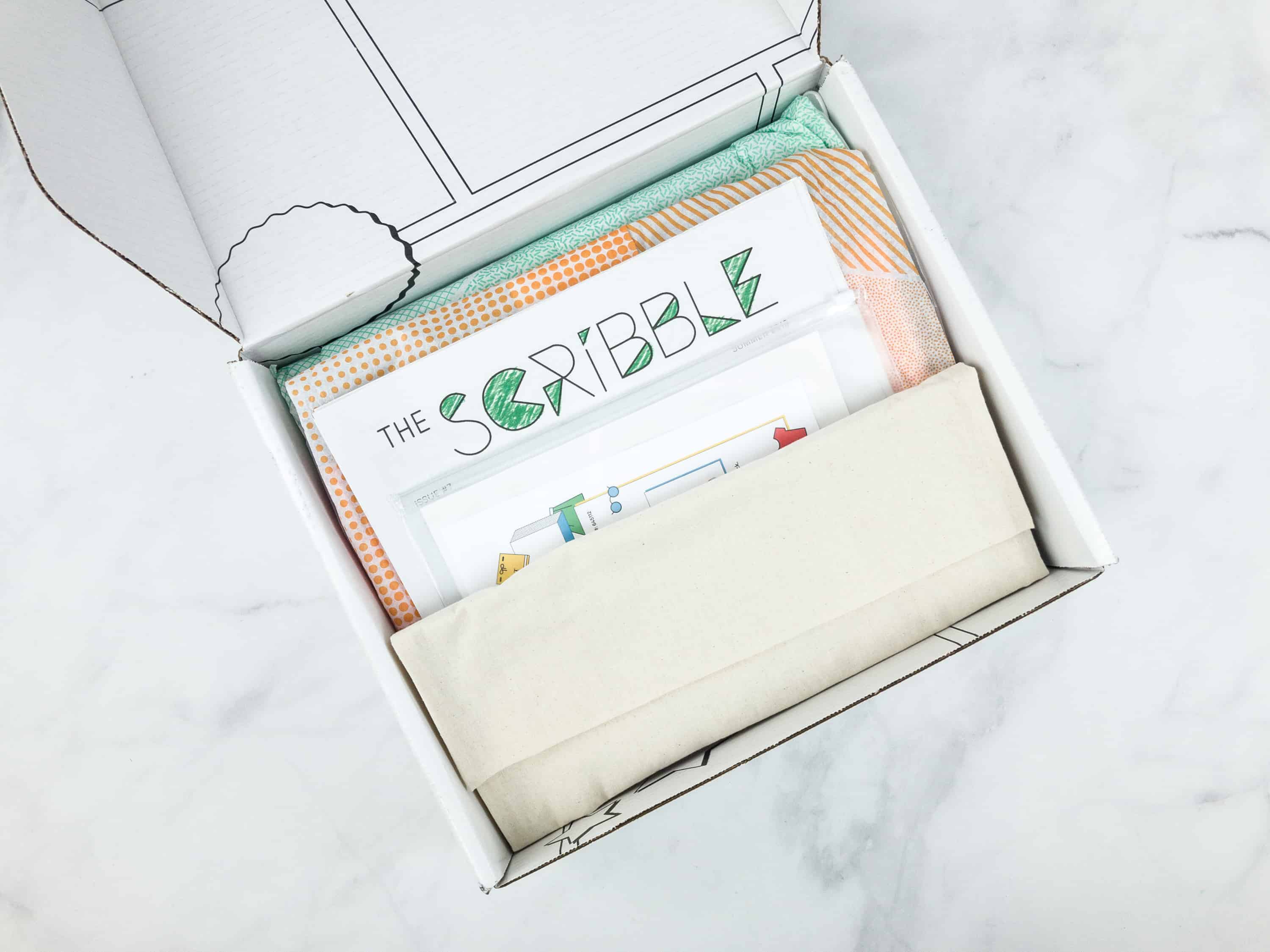 The first thing that you will see in this box is a note from the creators. The rest are hidden away in wrappers.
Everything that came in my box.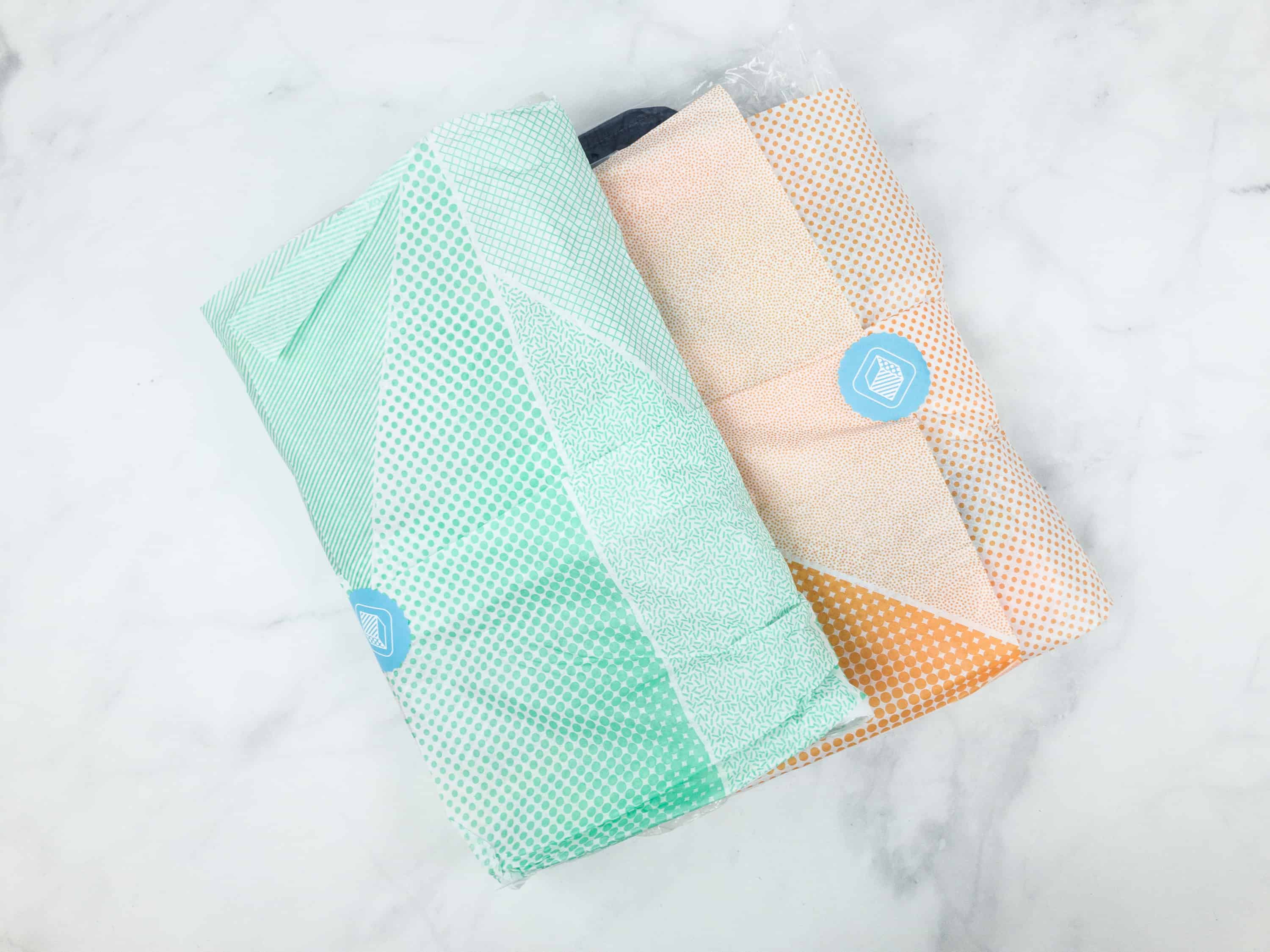 The clothes were well wrapped.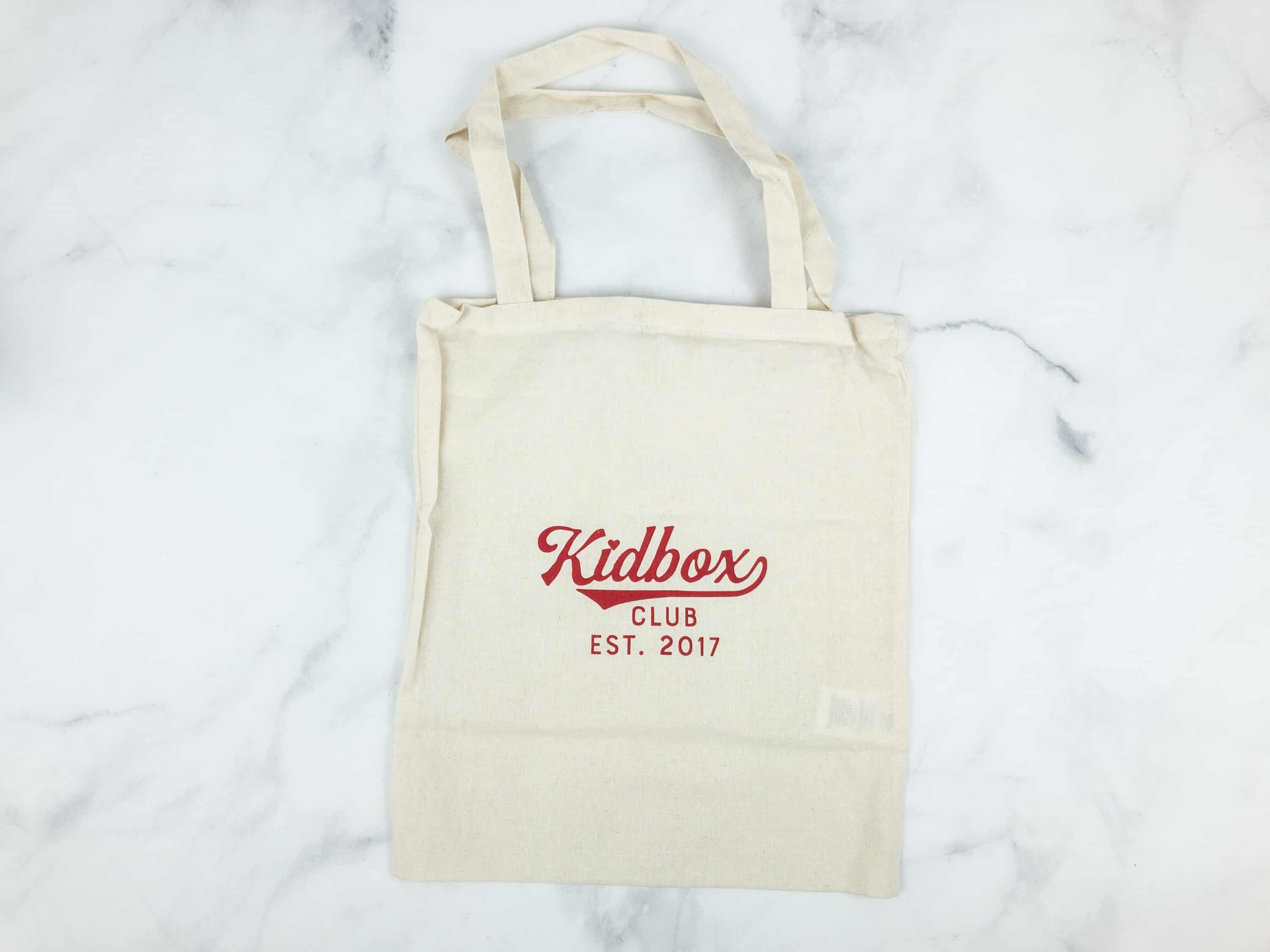 This season we received a tote bag from KidBox.
The Scribble is a regular magazine for kids where you and your child can get plenty of information. The topic for this month's box is Green Generation.
I love that there is an educational material added to KidBox and it is not only good for kids but for parents too.
In this spread are fashionable outfits that you can pick up for your child. You can copy the look too if you like.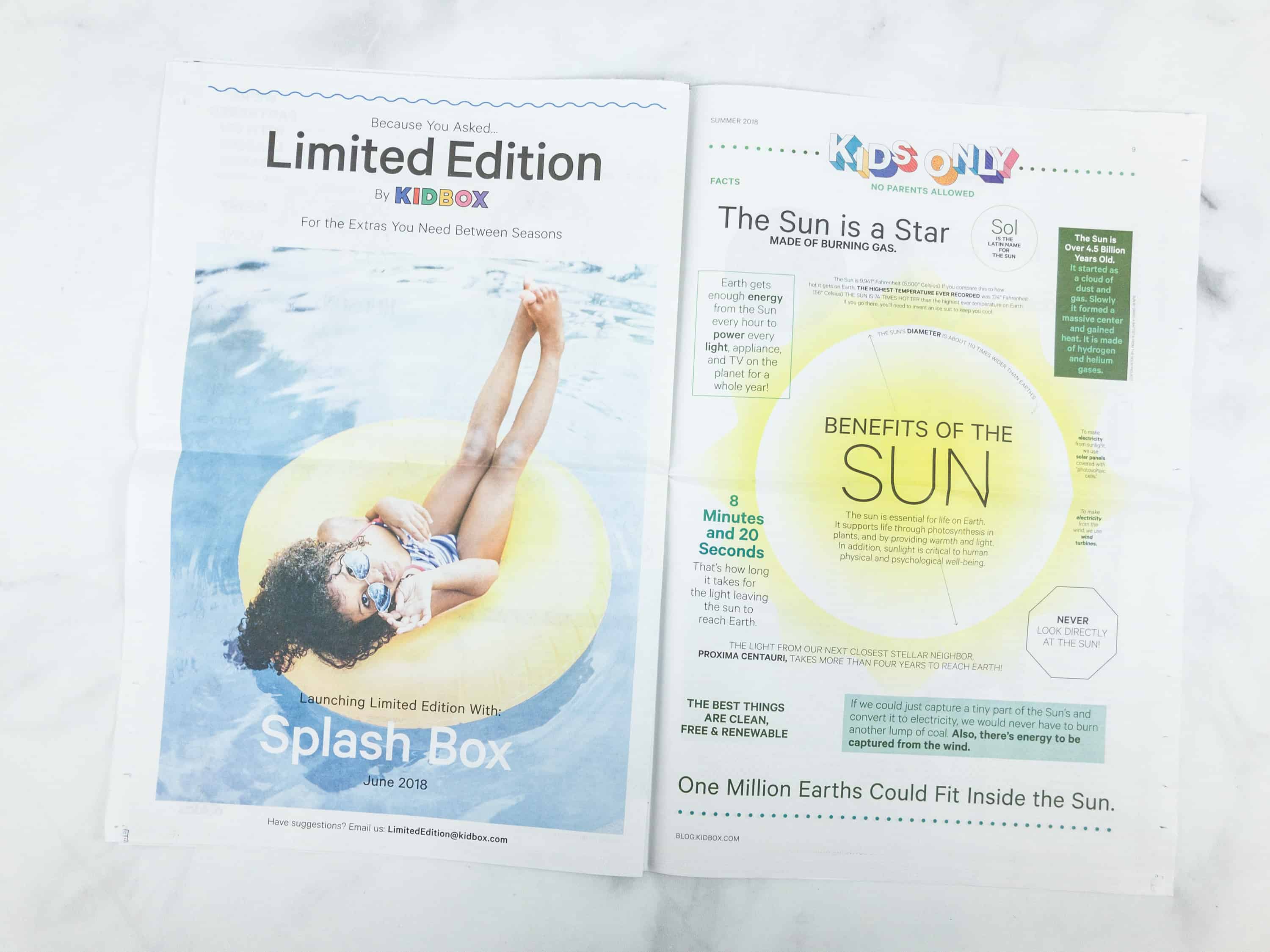 It appears that KidBox will have a SplashBox up for grabs too. Another page shares some useful information on how important the sun is. I love that my kid is learning something new with every turn of the page.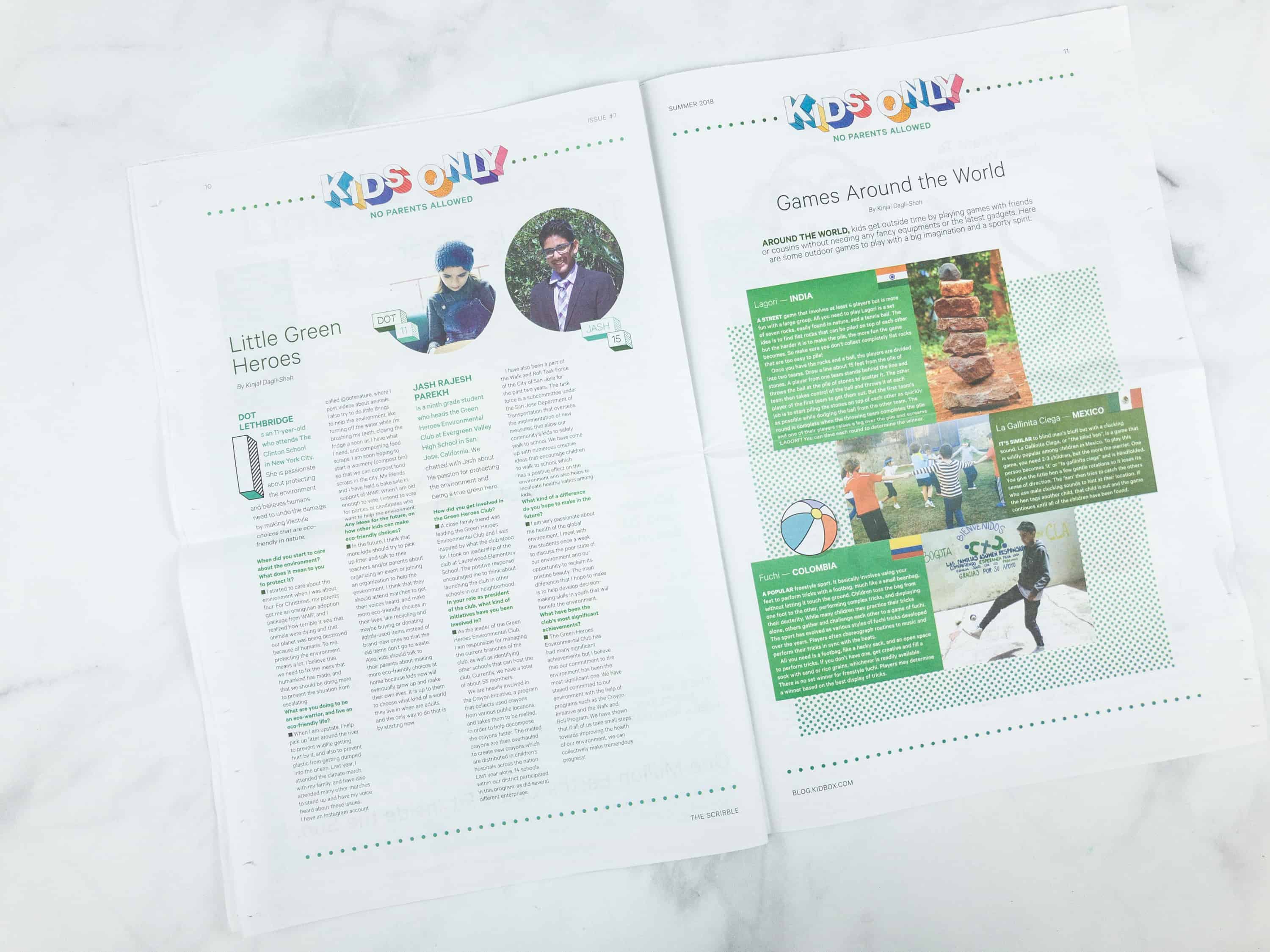 All the topics here are on point for the theme "Green Generation." You'll get to read real-life stories of green heroes and latest games to play that won't be harmful to the environment. They're both great reads!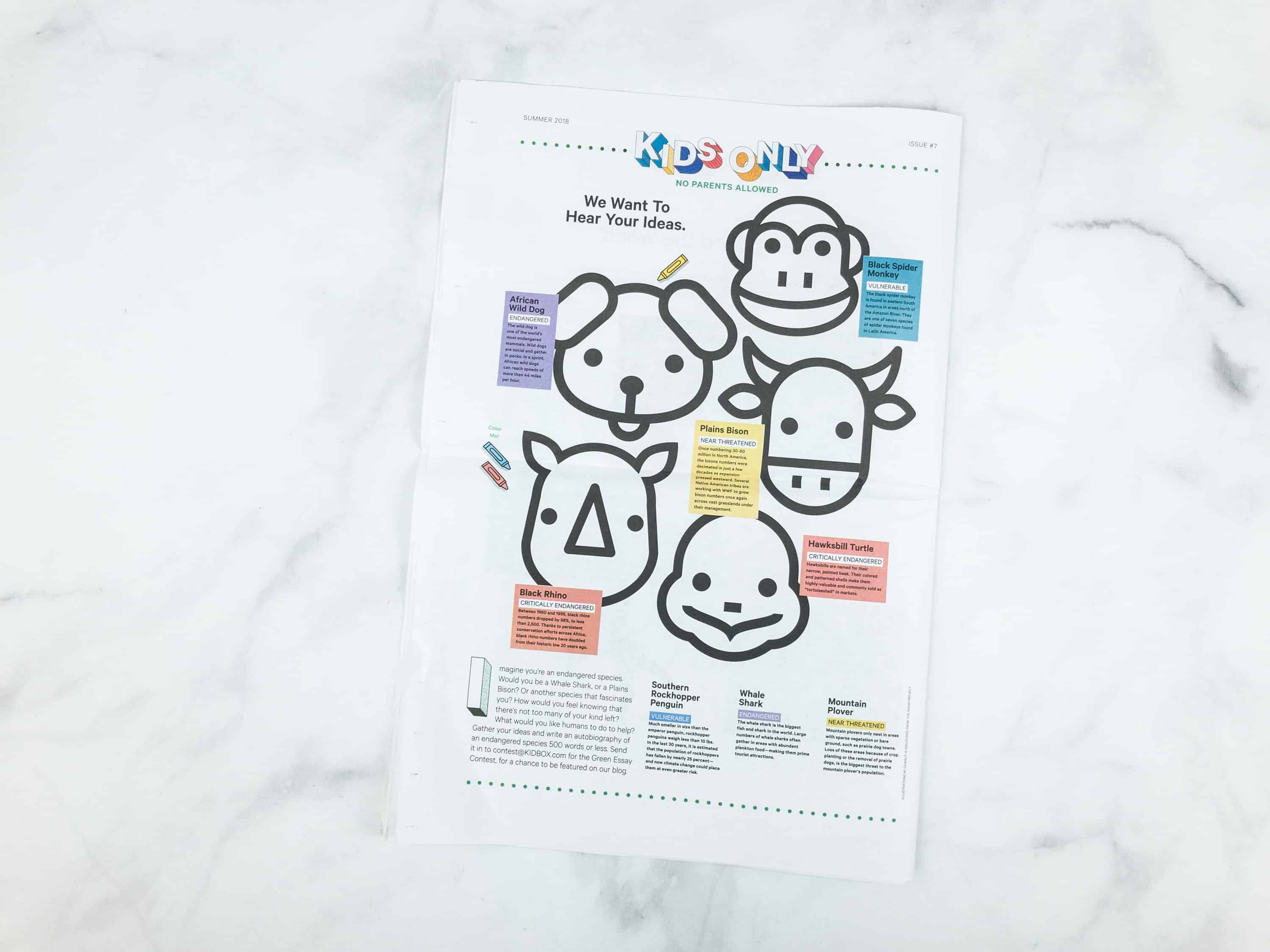 Kids are also encouraged to share their ideas on how to care for the environment.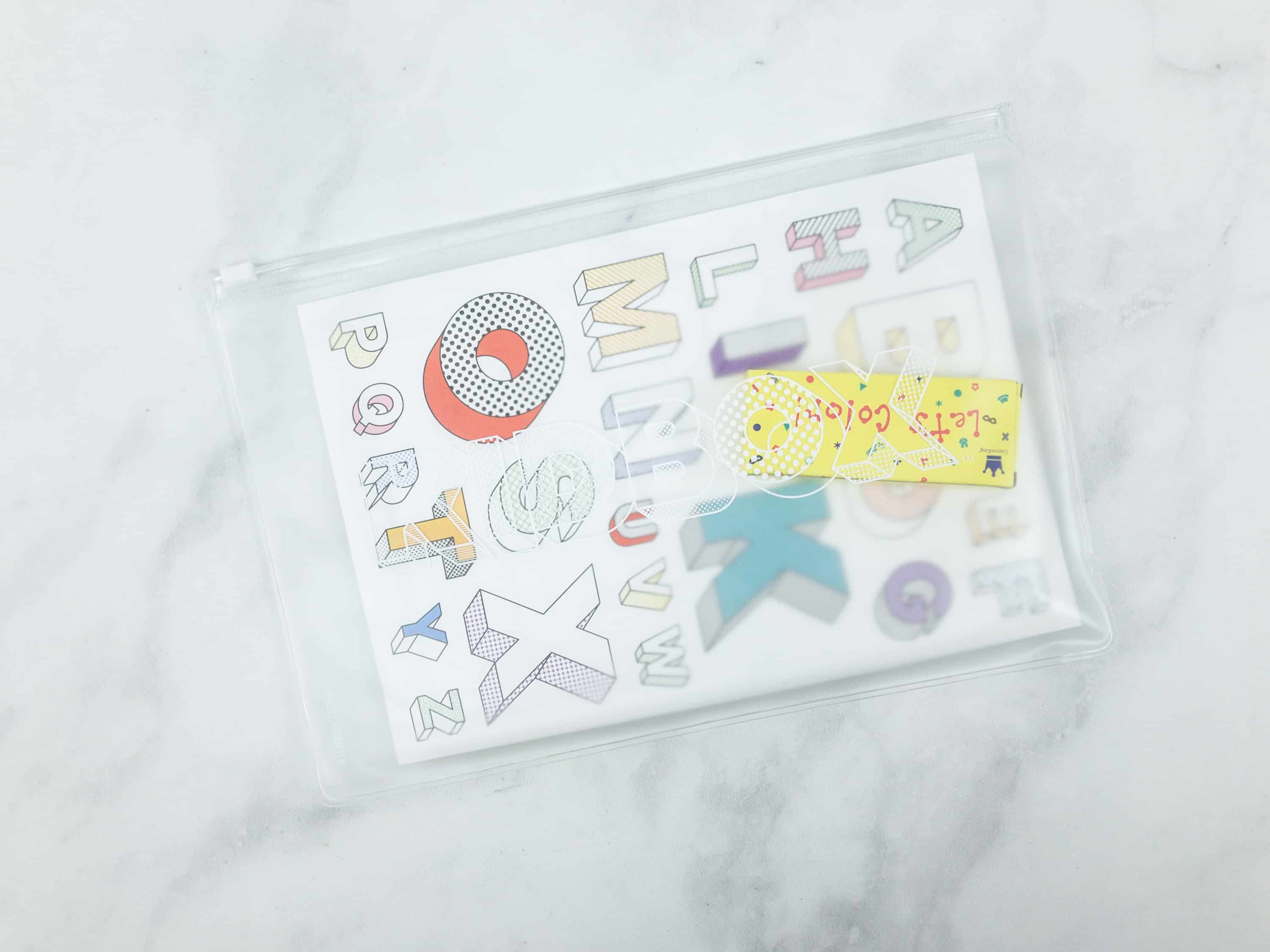 Here are some fun extras in the box!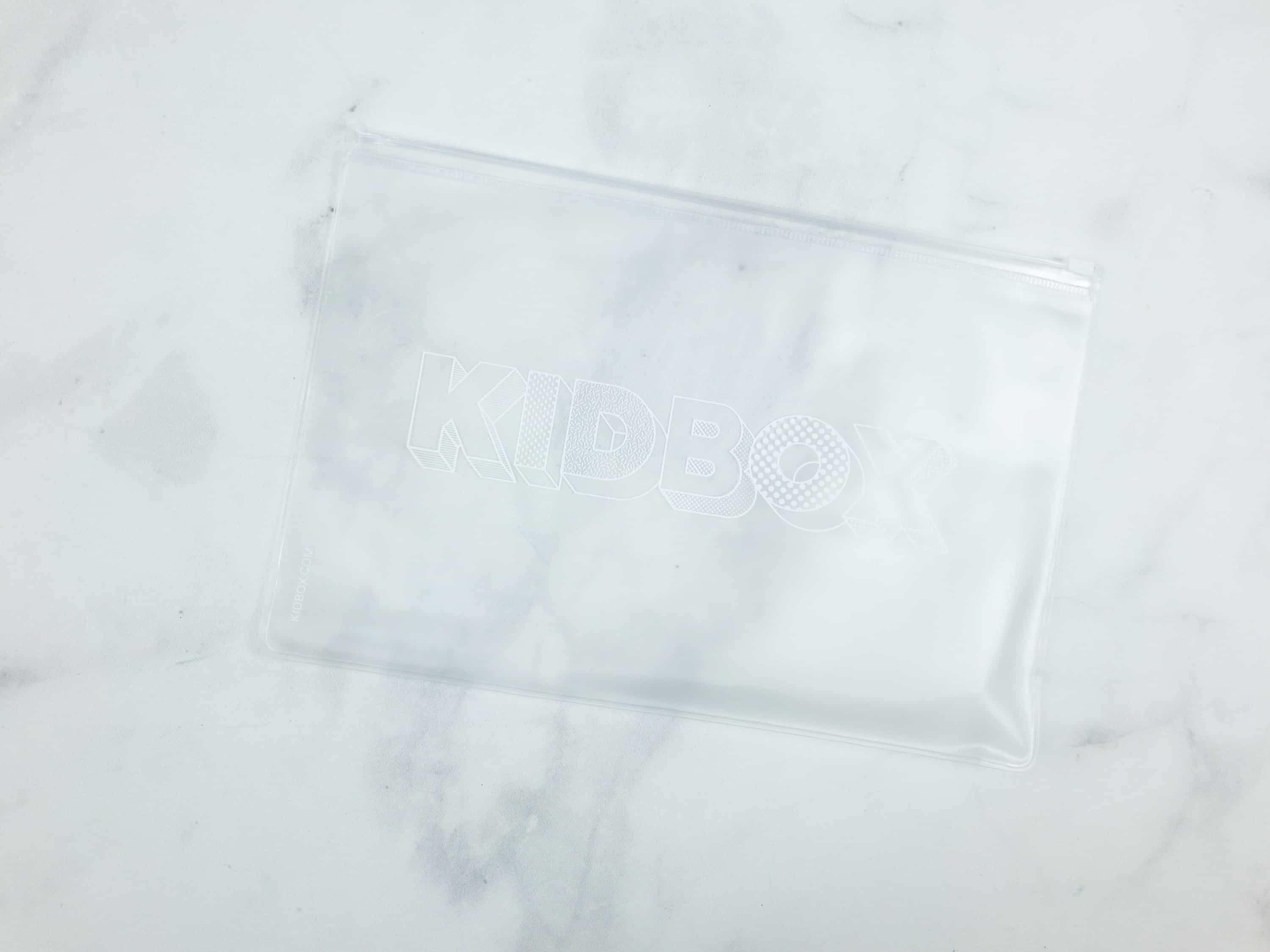 The transparent pouch that contained the extras is reusable.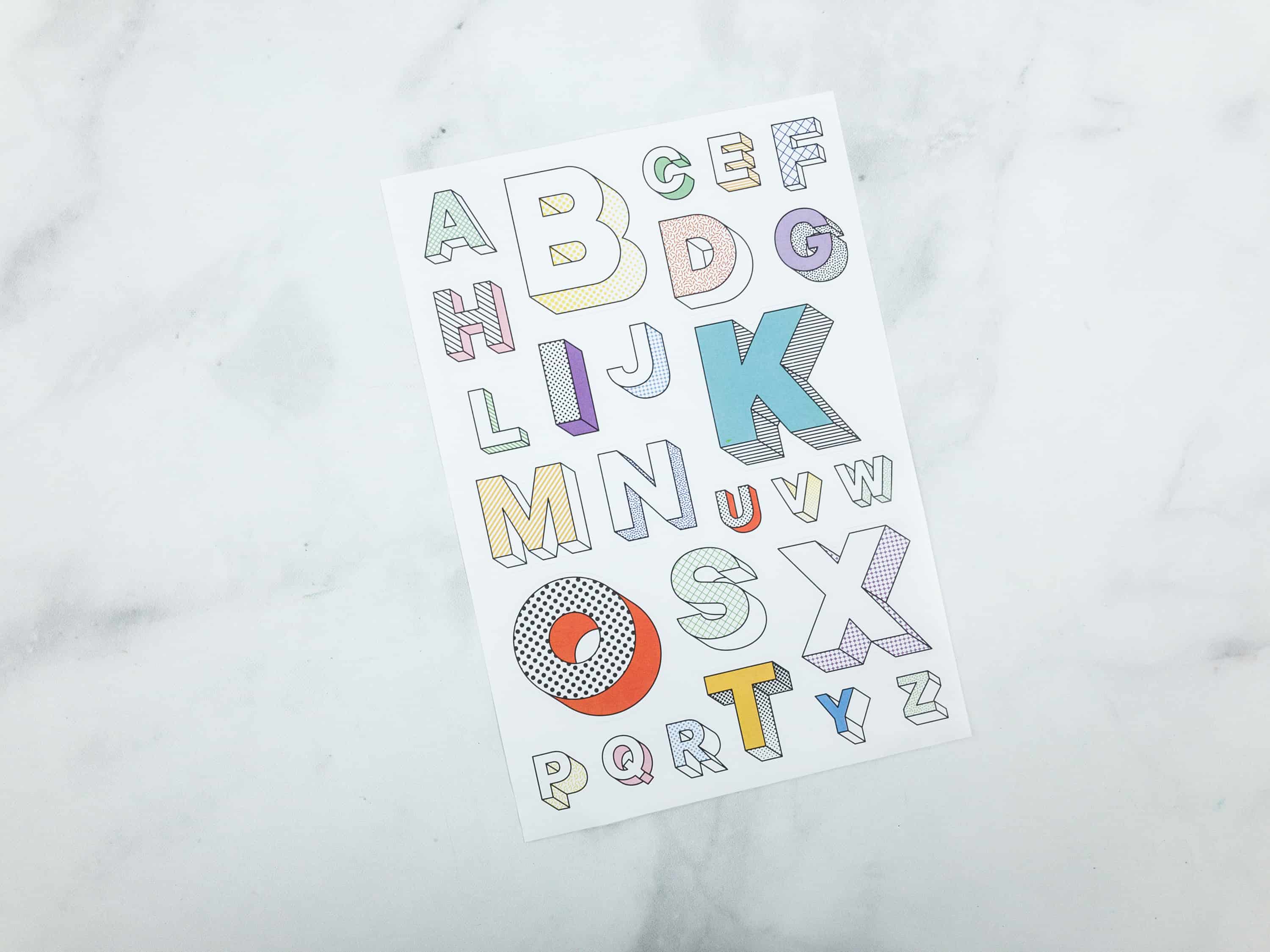 The alphabet stickers come in different sizes.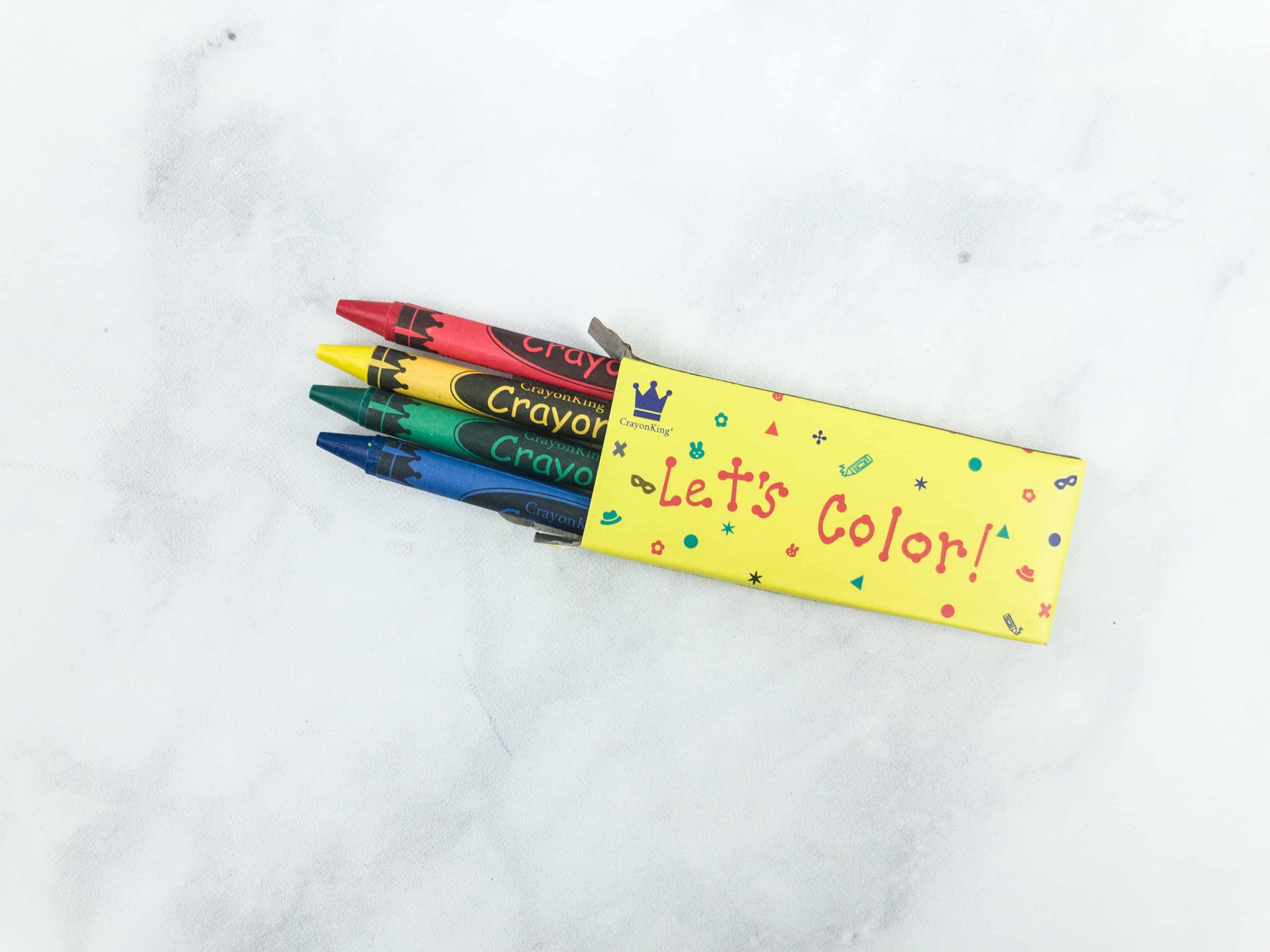 There's also a small box of crayons with four colors.
The booklet features a welcome letter from our personal KidBox stylist.
There are also helpful hints about exchanging and returning items.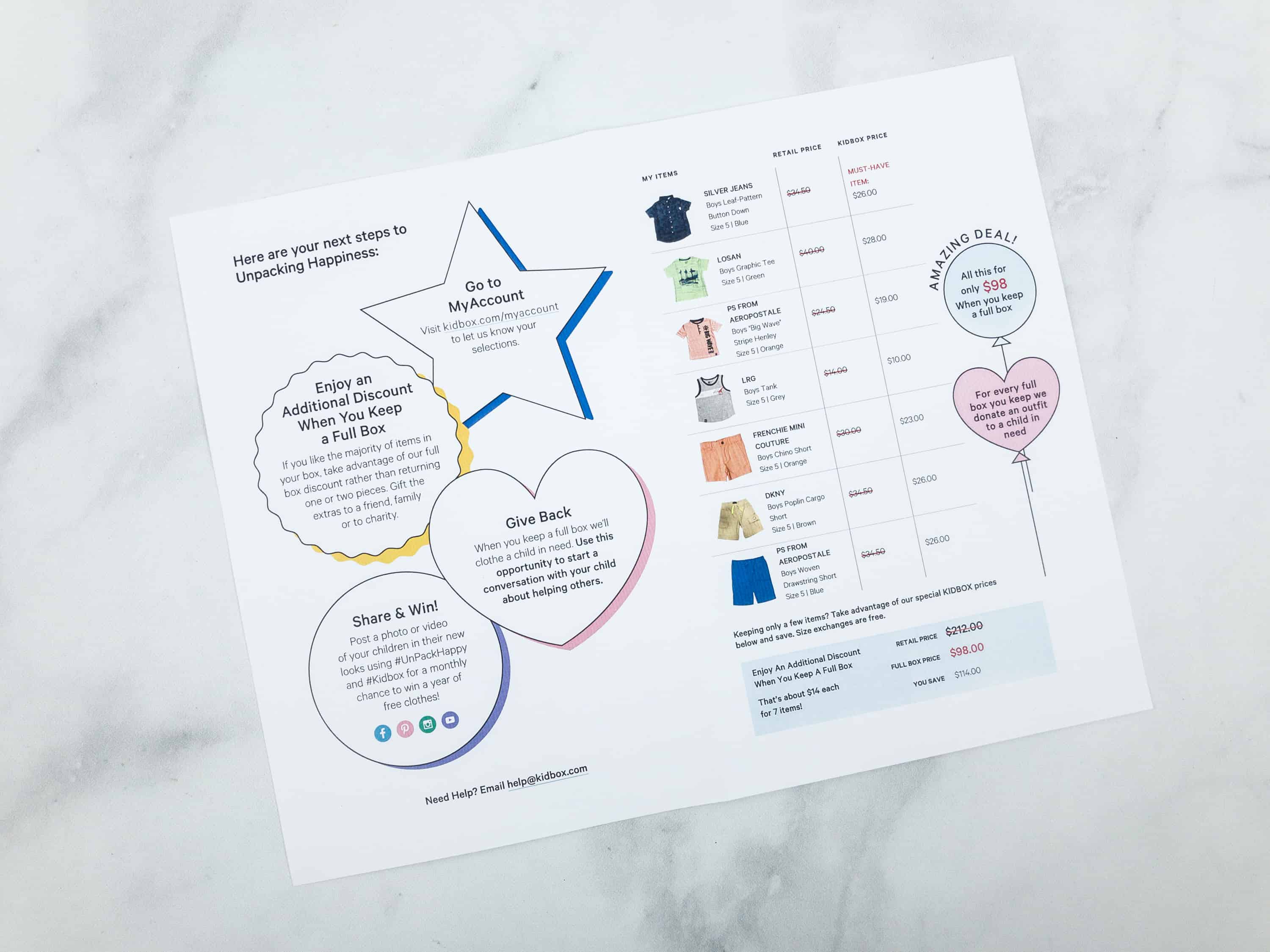 They even provided information on how to unbox KidBox properly, as well as a breakdown of all the items.
When you sign up, there's a short survey to categorize your preferred style. You can now completely update your profile right inside your account, which also accommodates multiple kids!
All the clothes in this box!
Losan Boys Graphic Tee ($40) This tee get my son ready to hit the beach. It features a surfing design!
PS From Aeropostale Boys Woven Drawstring Short ($34.50) The graphic tee pairs well with this blue drawstring short. The fabric is soft and it doesn't come with zippers or buttons.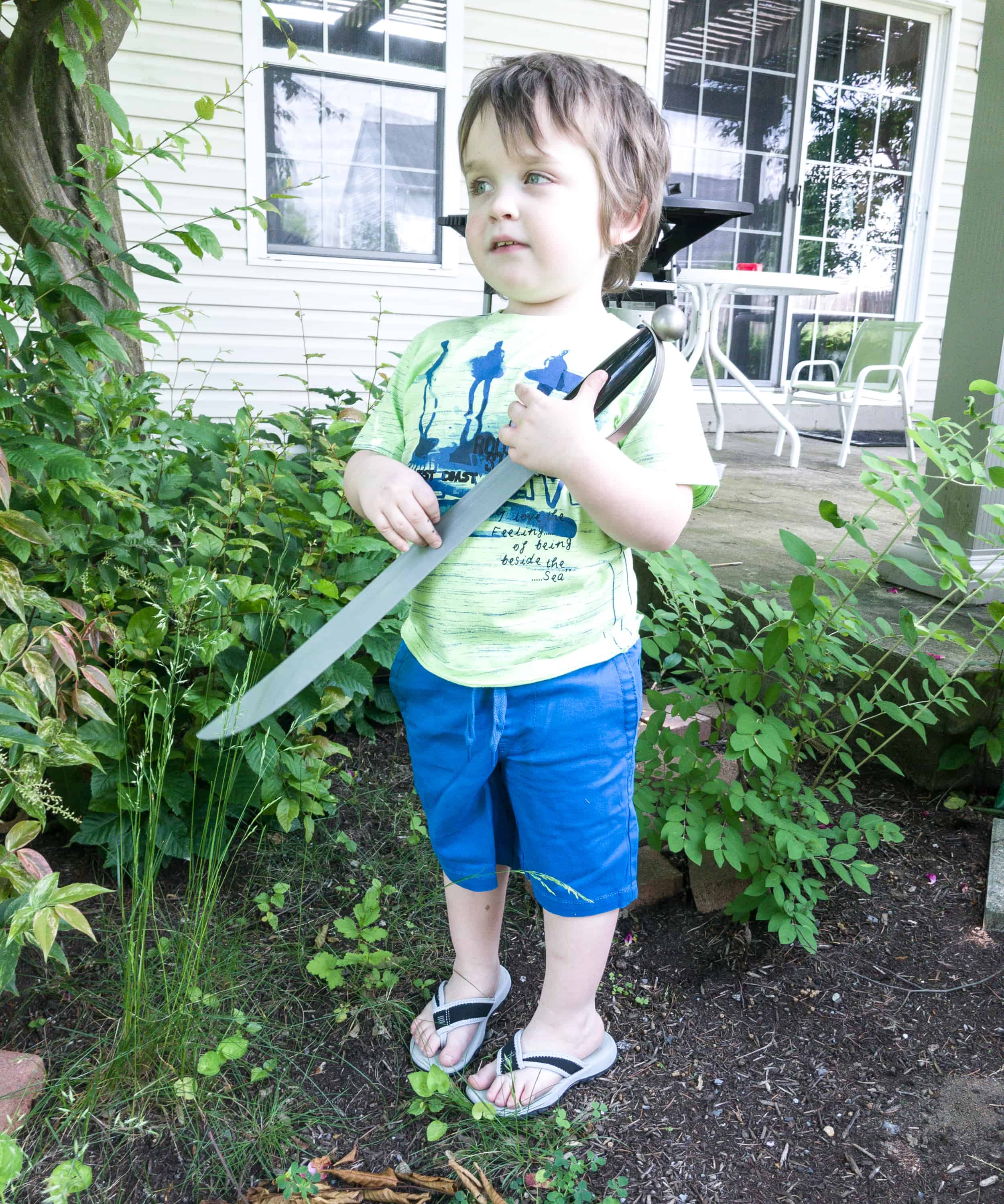 My son pirate seems to be enjoying his new shirt. It fits him nicely too.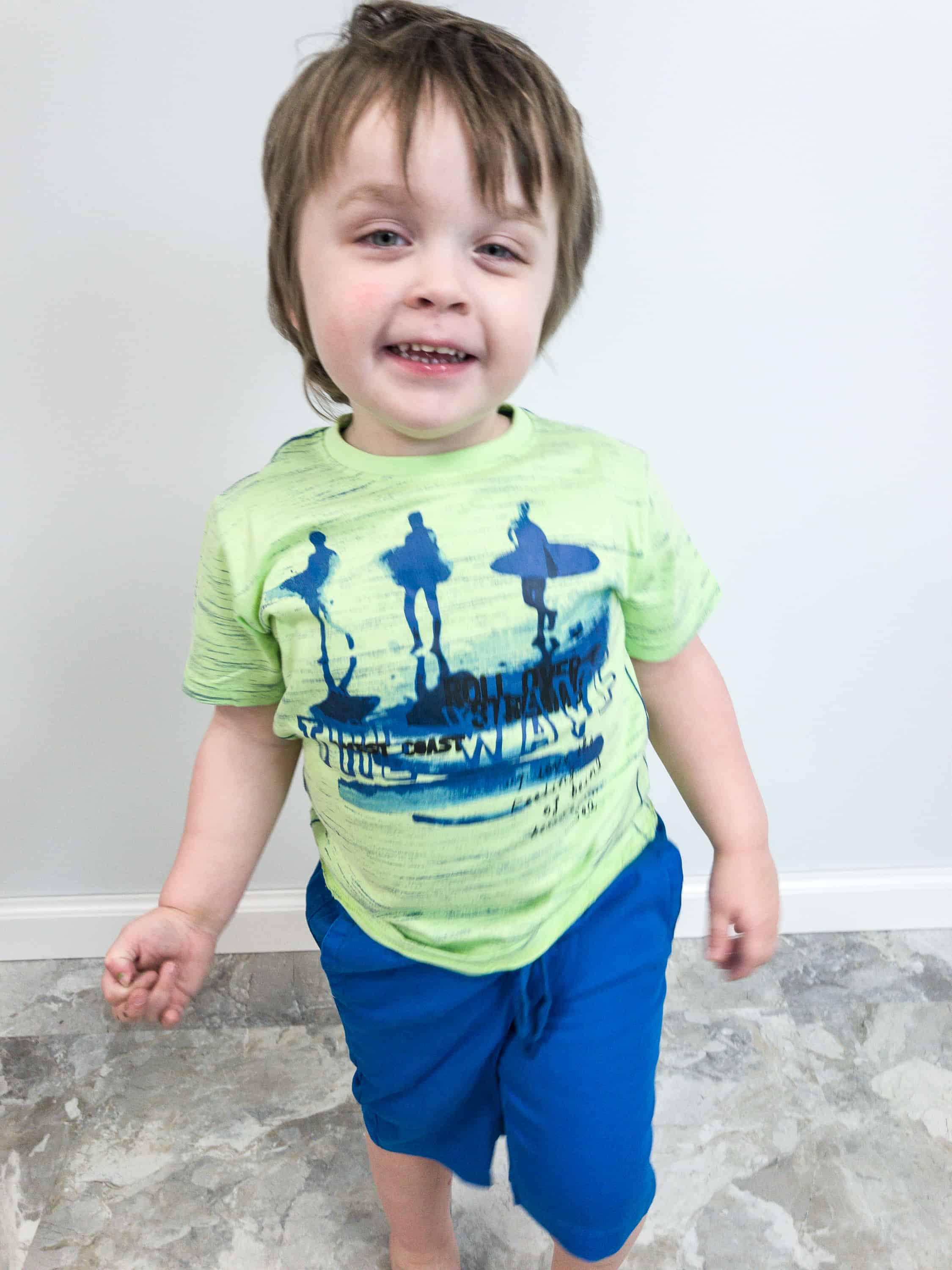 His shorts looked comfortable on him and he definitely rocks this summer getup complete with the flip-flops.
You can also spot some blue contrast stitching running from the back of the collar to the shoulders. The shorts are easy to wear for him because they pull on and off!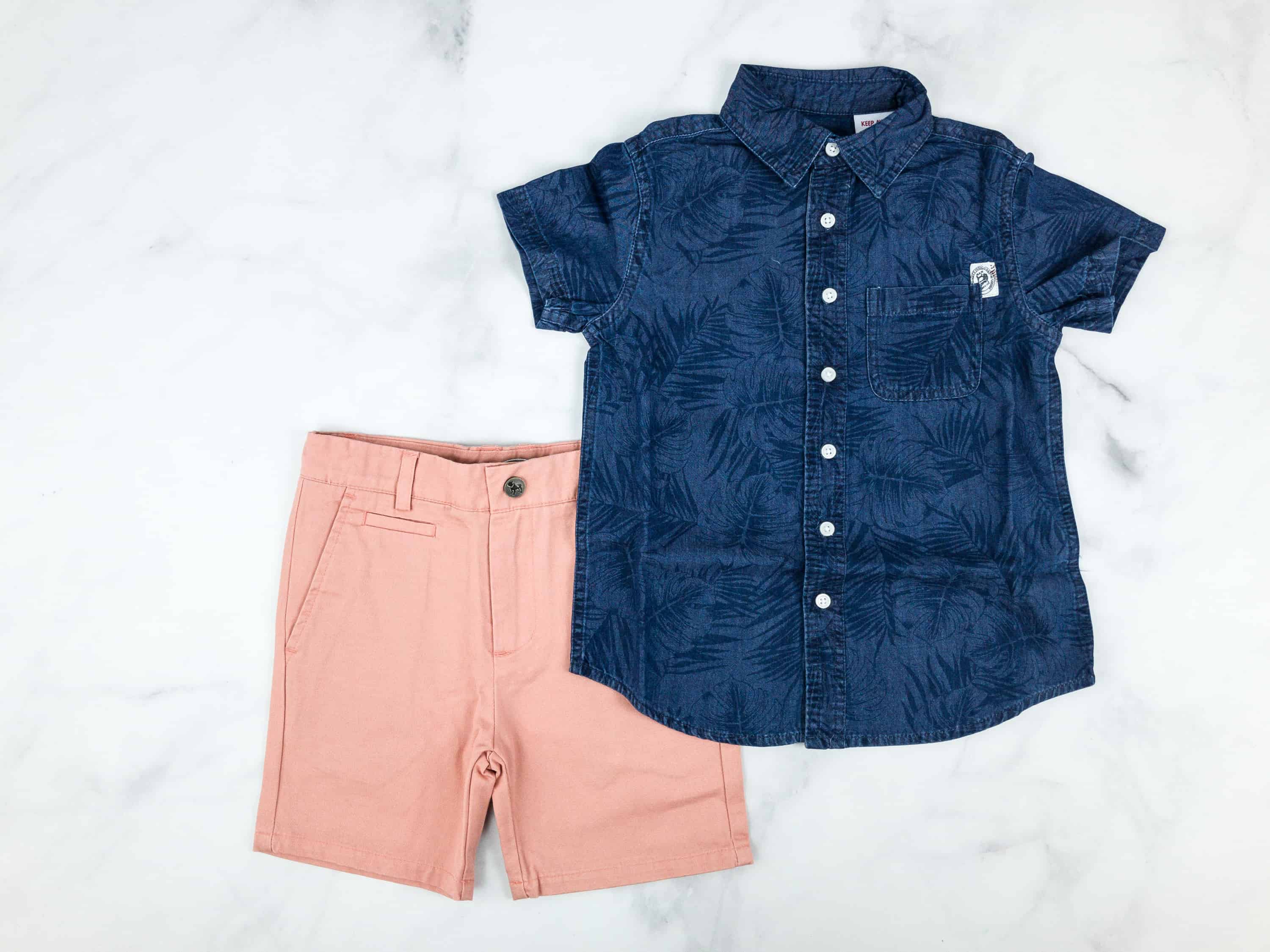 Frenchie Mini Couture Boys Chino Short ($30) This peach colored chino looks stylish and ready for rough play for energetic kids. It's a button type pair of shorts that will not be cumbersome or bothersome for my little boy to wear.
Silver Jeans Boys Leaf-Pattern Button Down ($34.50) It's a cool button down top in dark blue, featuring leaf patterns that break the monotony of the color.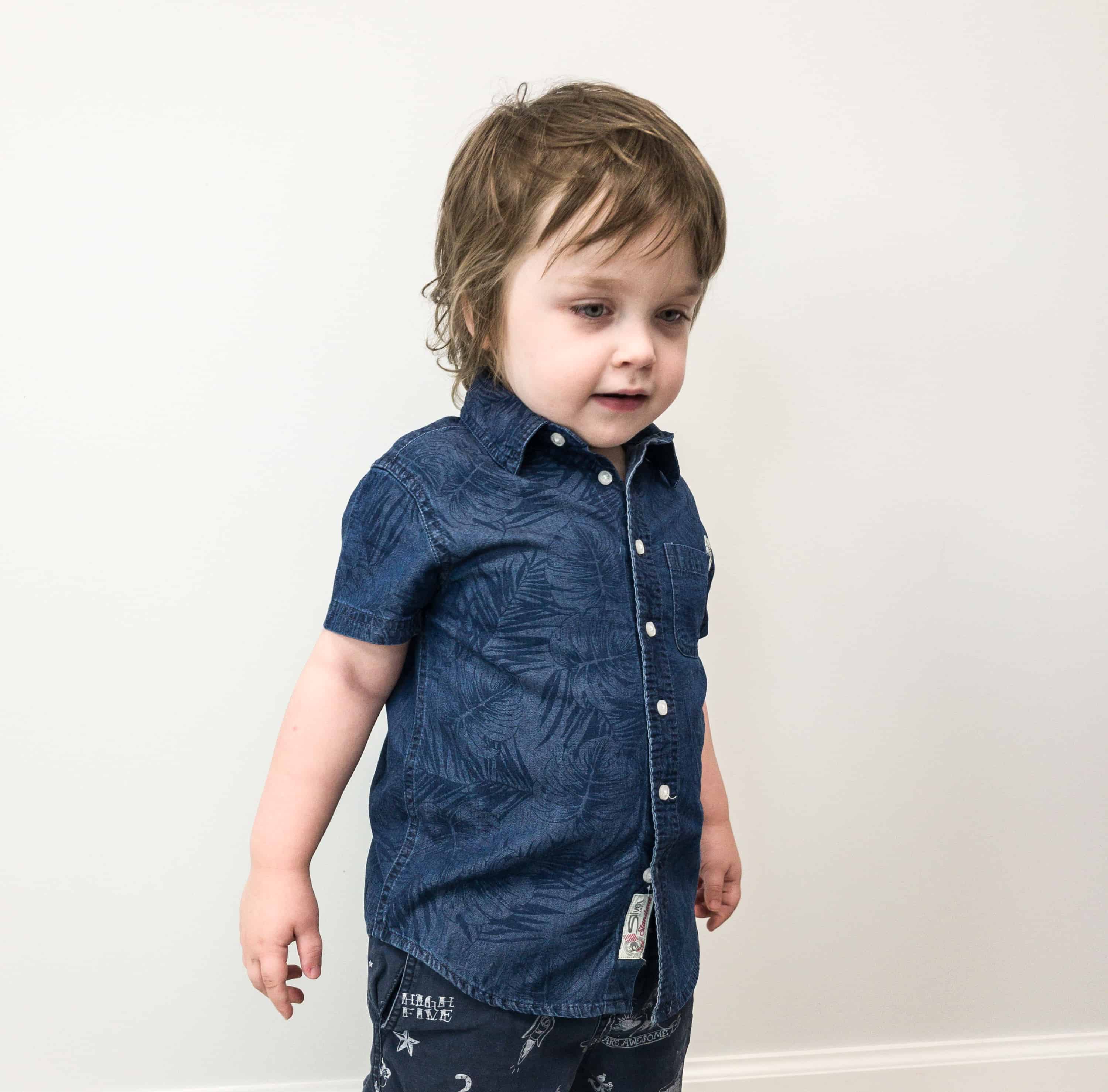 The silver colored buttons are cute. It even runs all the way up the collar for added design. My son looks quite fashionable in his top and he absolutely loves "fancy shirts"!
Someone looks really adorable here. My son is happy with his collared top!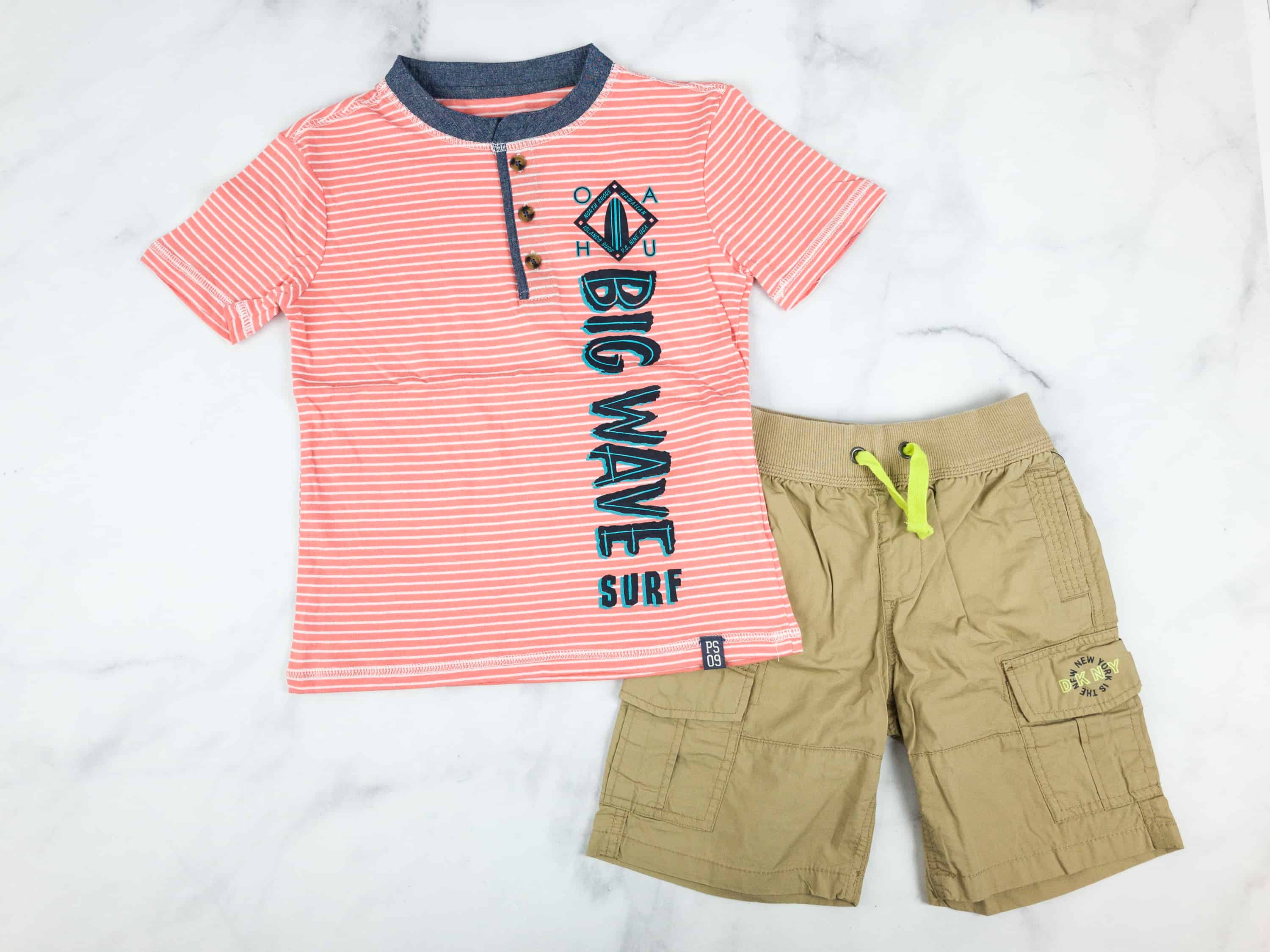 PS From Aeropostale Boys "Big Wave" Stripe Henley ($24.50) Surf is definitely up with this striped shirt. It has a blue collar with the words Big Wave surf running down the left side of the shirt. It's simple but striking and can be worn for any type of bottom.
DKNY Boys Poplin Cargo ($34.50) Cargo shorts will always be in demand not just for the big boys but for the little ones as well. I love that this cargo short comes with several pockets to it because it can be good storage spaces for whatever my son likes to bring with him. It looks quite comfortable too.
He looks adorable in this shirt while playing with the crayons that were included in this box.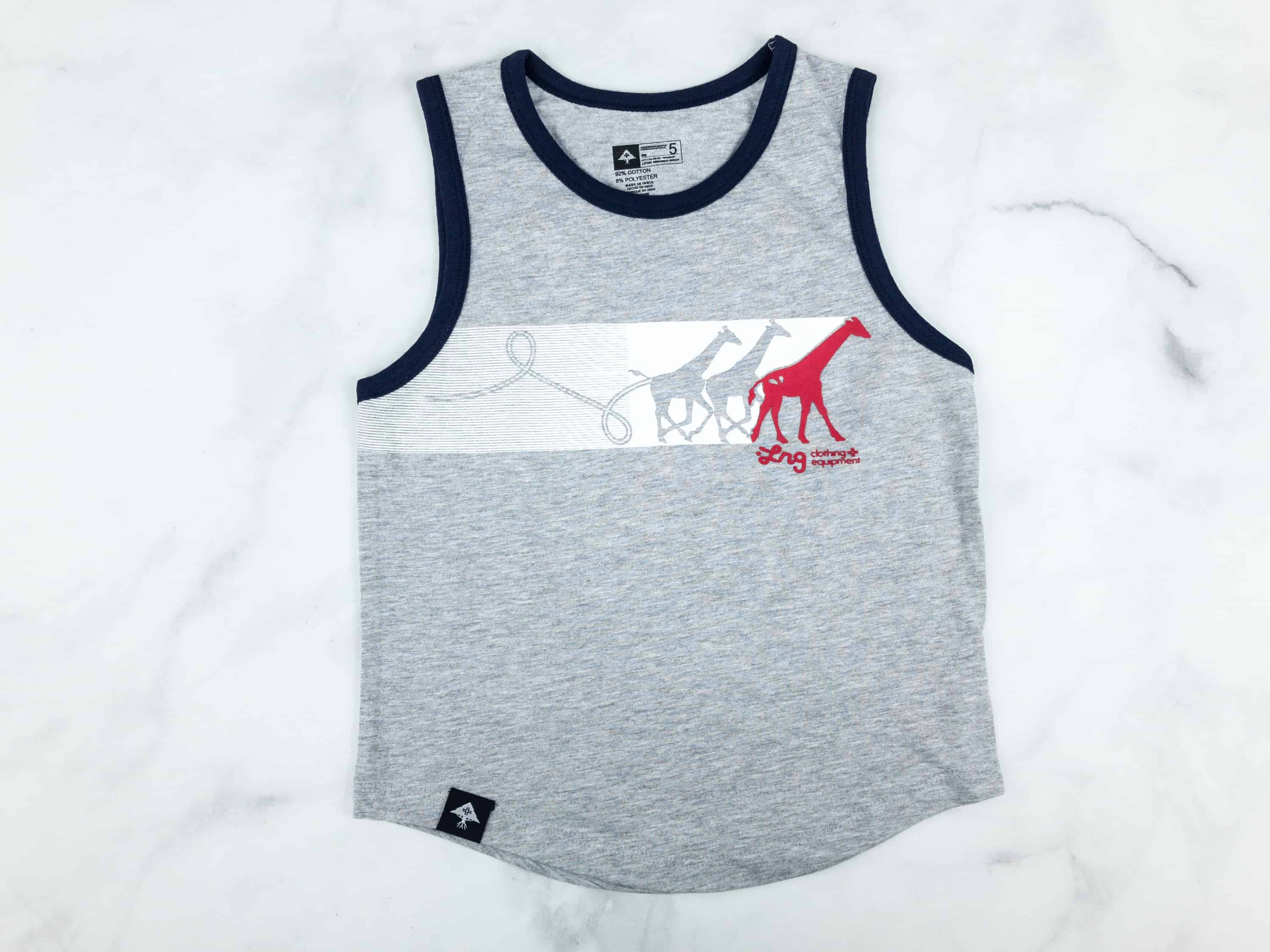 LRG Boys Tank ($14) This Gray tank is another summer-friendly item. The blue color on the neck and around the armholes complements the lighter colored fabric. It also features a red colored giraffe with silhouettes.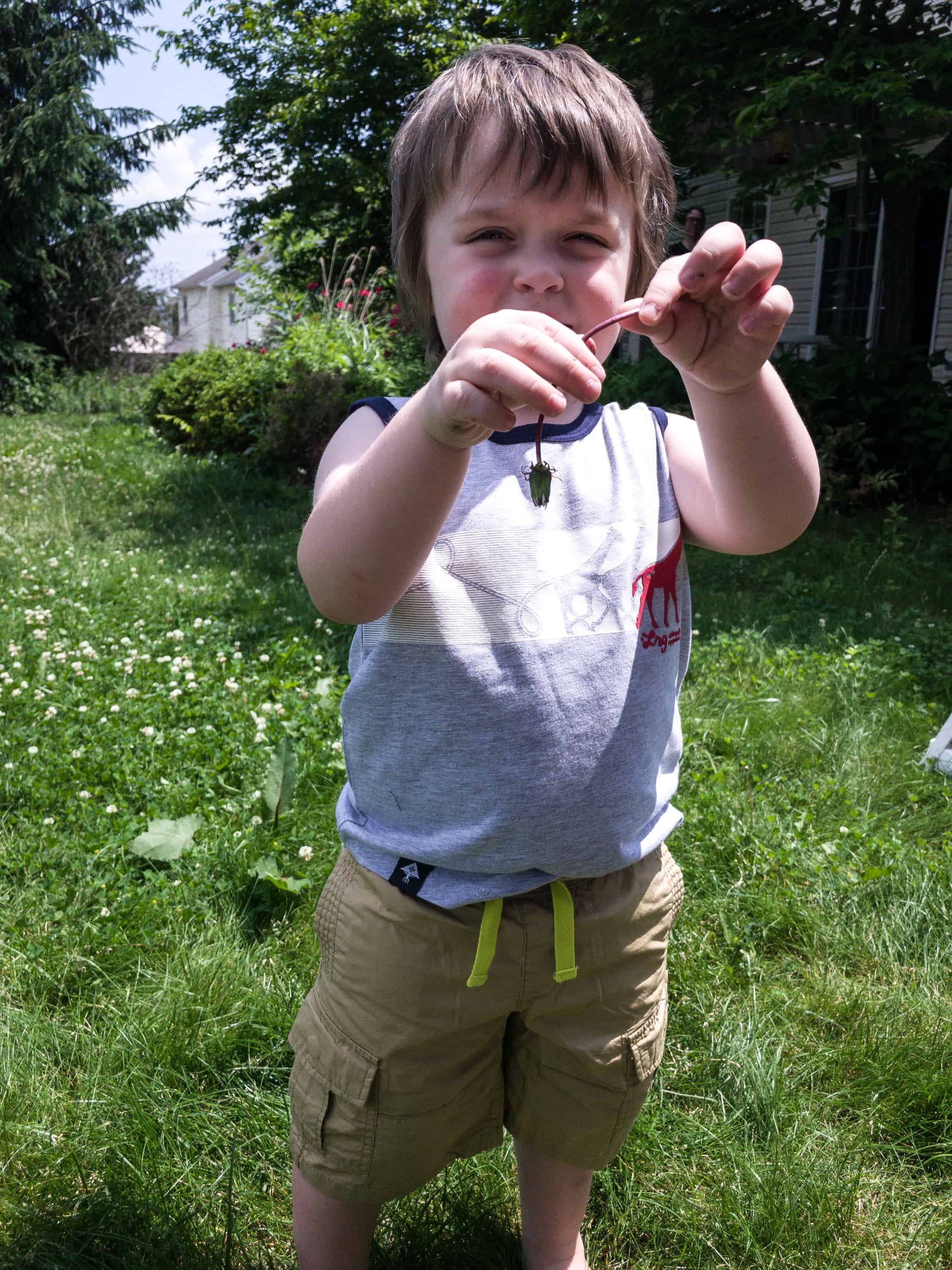 My little man soaks up the sun in style with this top and cargo shorts. He doesn't seem to be affected by the hot temperature!
KidBox Boys is a seasonal subscription of fashionable clothing and it's perfect for little boys. You can choose the size of the clothes and get five to six clothing items that you can mix and match if you like. The best part is that you can get to choose which ones you are going to keep and which ones to return except for the most part it makes the most financial sense to keep the entire box. I love having all his clothing delivered to my doorstep and as you can see, he loved them all! What a win for a busy mom!
What do you think about Kidbox?