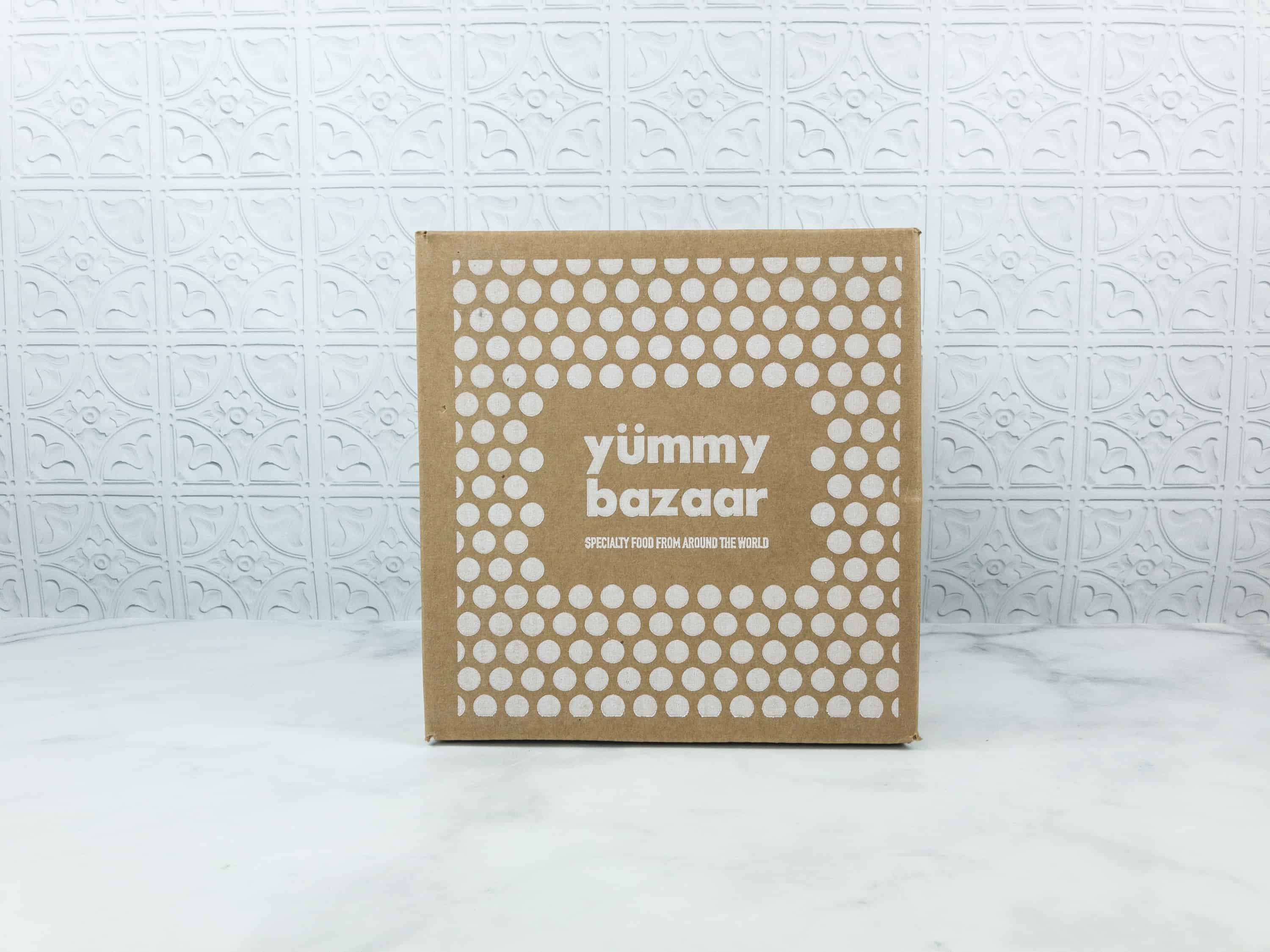 Yummy Bazaar is a destination food club that delivers gourmet products to your doorstep every month. With the Full Experience, you receive 6-8 full sized gourmet items from a single global destination for $35.95. There is also a Sampler subscription that sends 6-8 sample sizes from various countries for $9.95.
This is the review of the Full Experience box.
This month's destination is Korea! Every month, the info card features a beautiful photo taken in the featured country, as well as a short message from Yummy Bazaar.
The box is full of good stuff!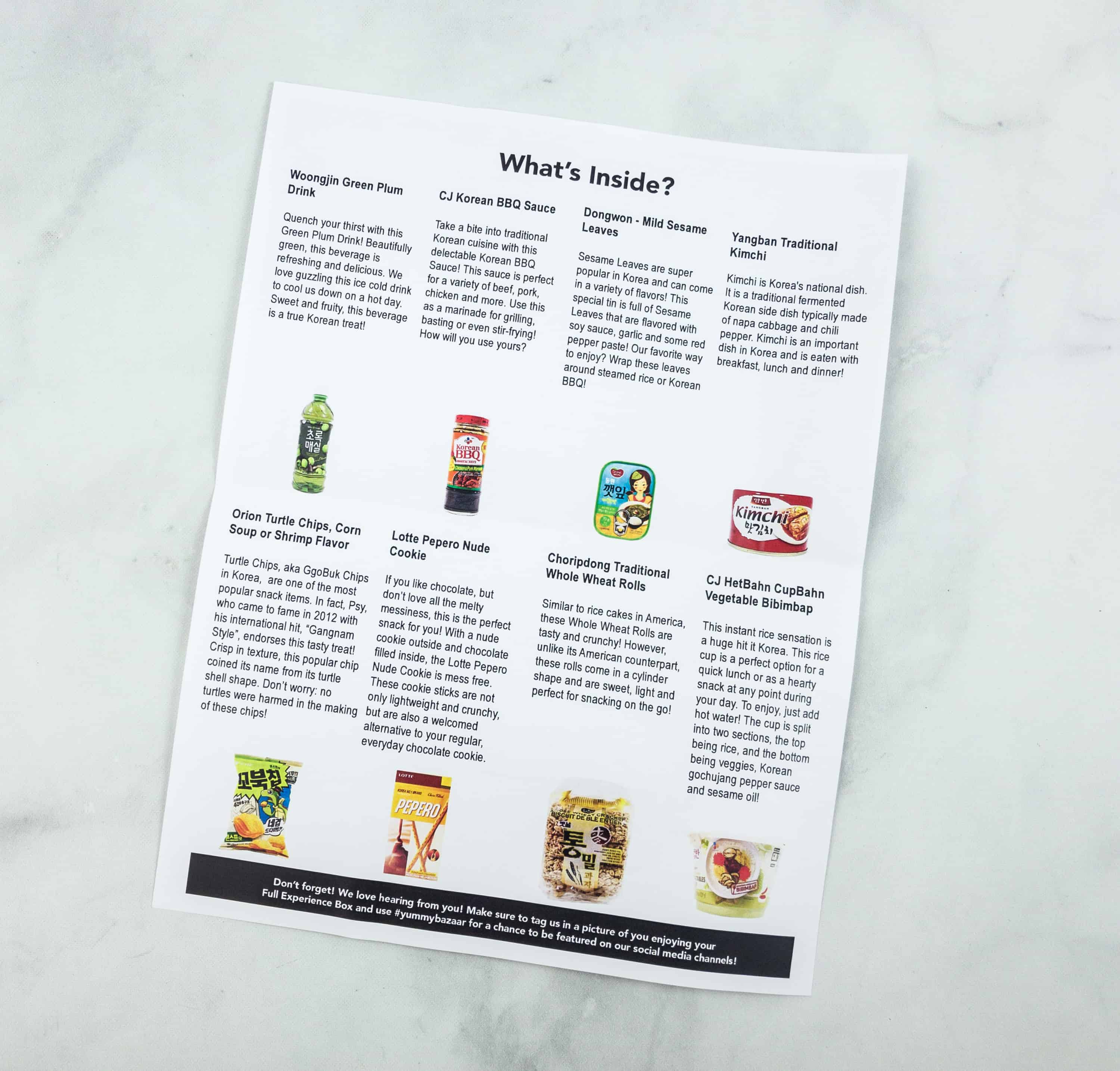 The card also includes photos of all the items together with a brief description of each.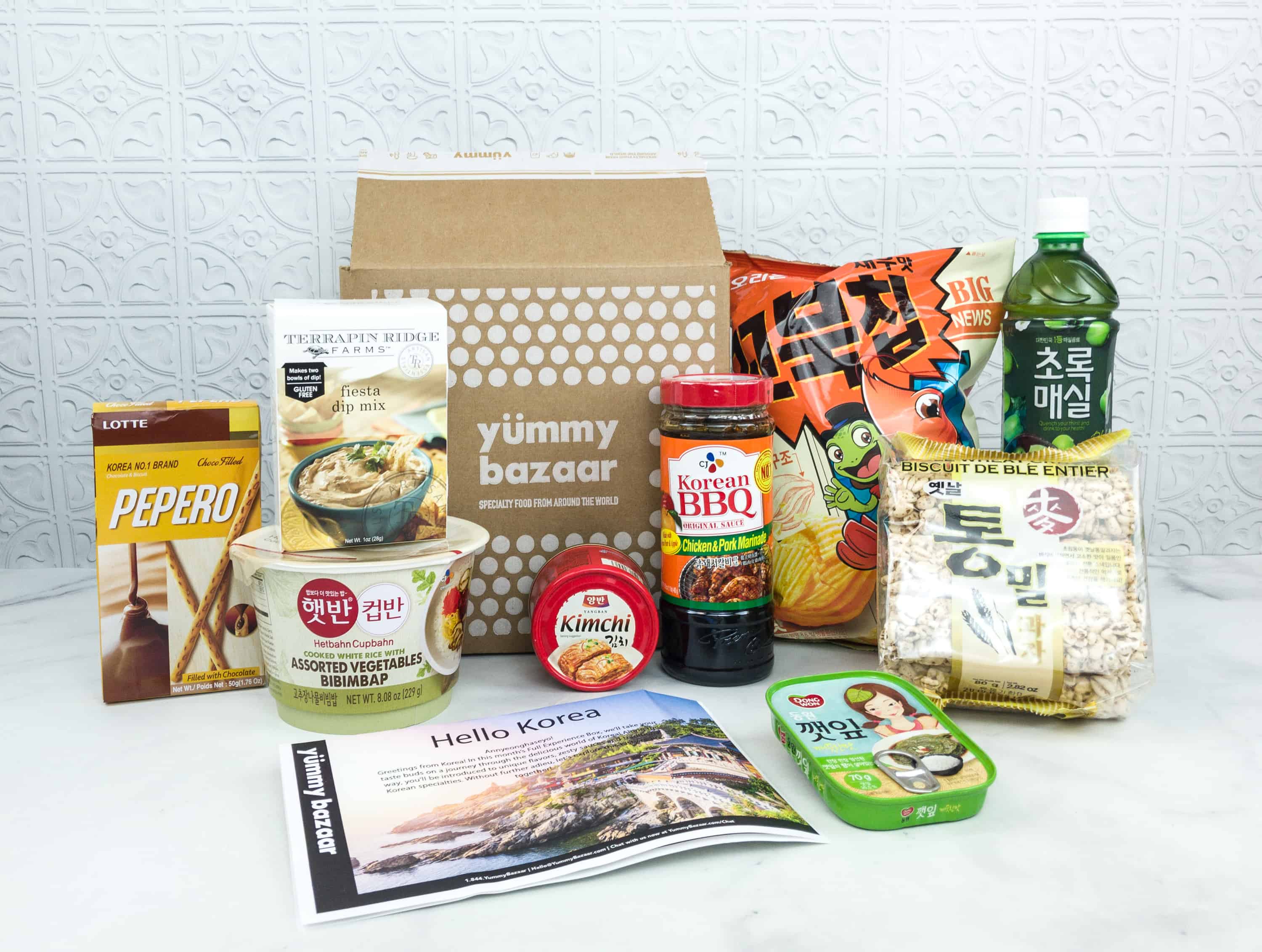 Everything in my July Yummy Bazaar Full Experience Box!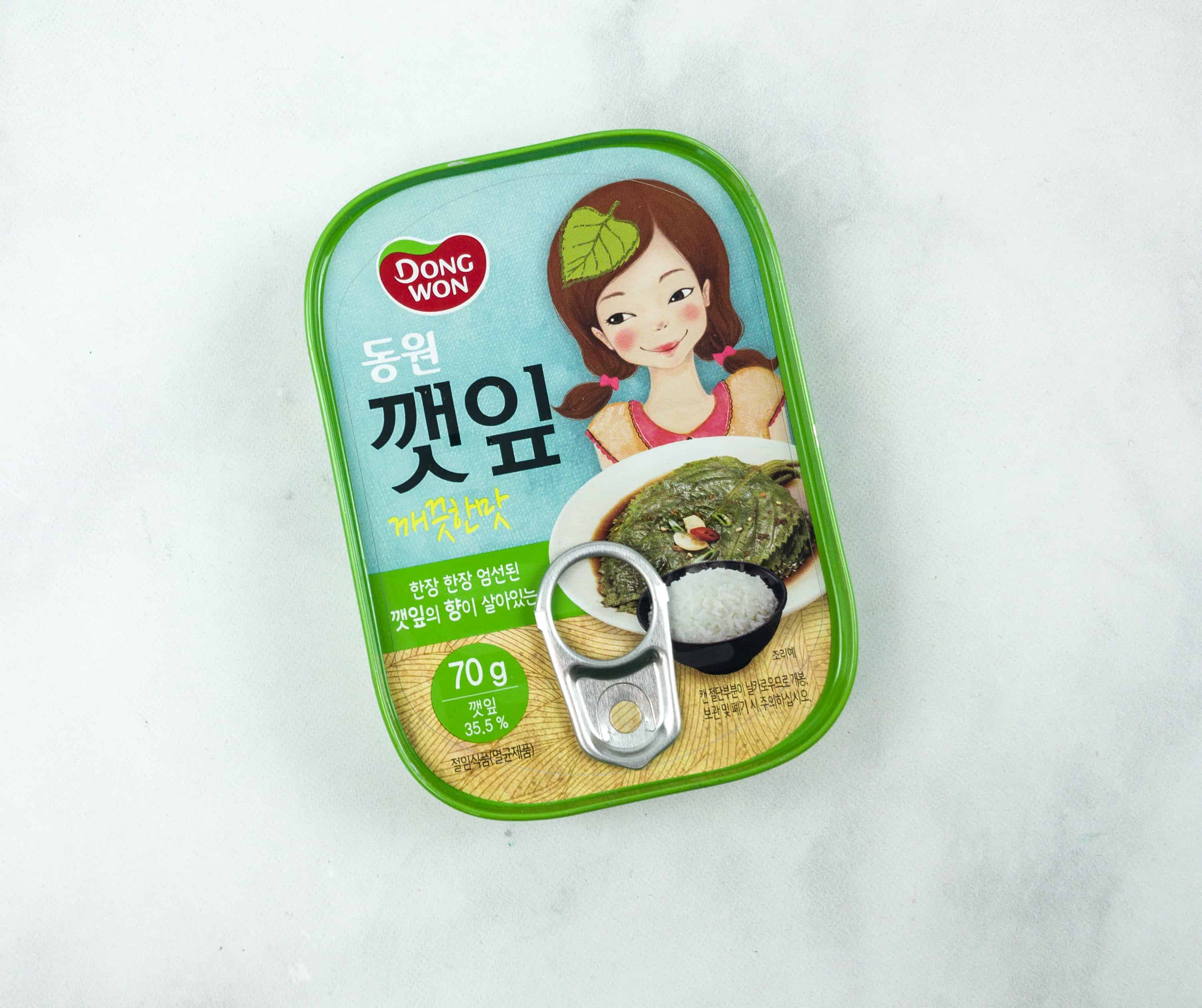 Dongwon Mild Sesame Leaves ($3.95) Sesame leaves are quite popular in Korean cuisine. These are eaten together with steamed rice or wrapped around Korean grilled meat known as samgyeopsal (you can also use them like you would grape leaves in Mediterranean cuisine). This tin contains sesame leaves flavored with soy sauce, garlic, and some red pepper paste so expect some mild kick on your taste buds. The taste is quite unique, but it complements meat without being overpowering.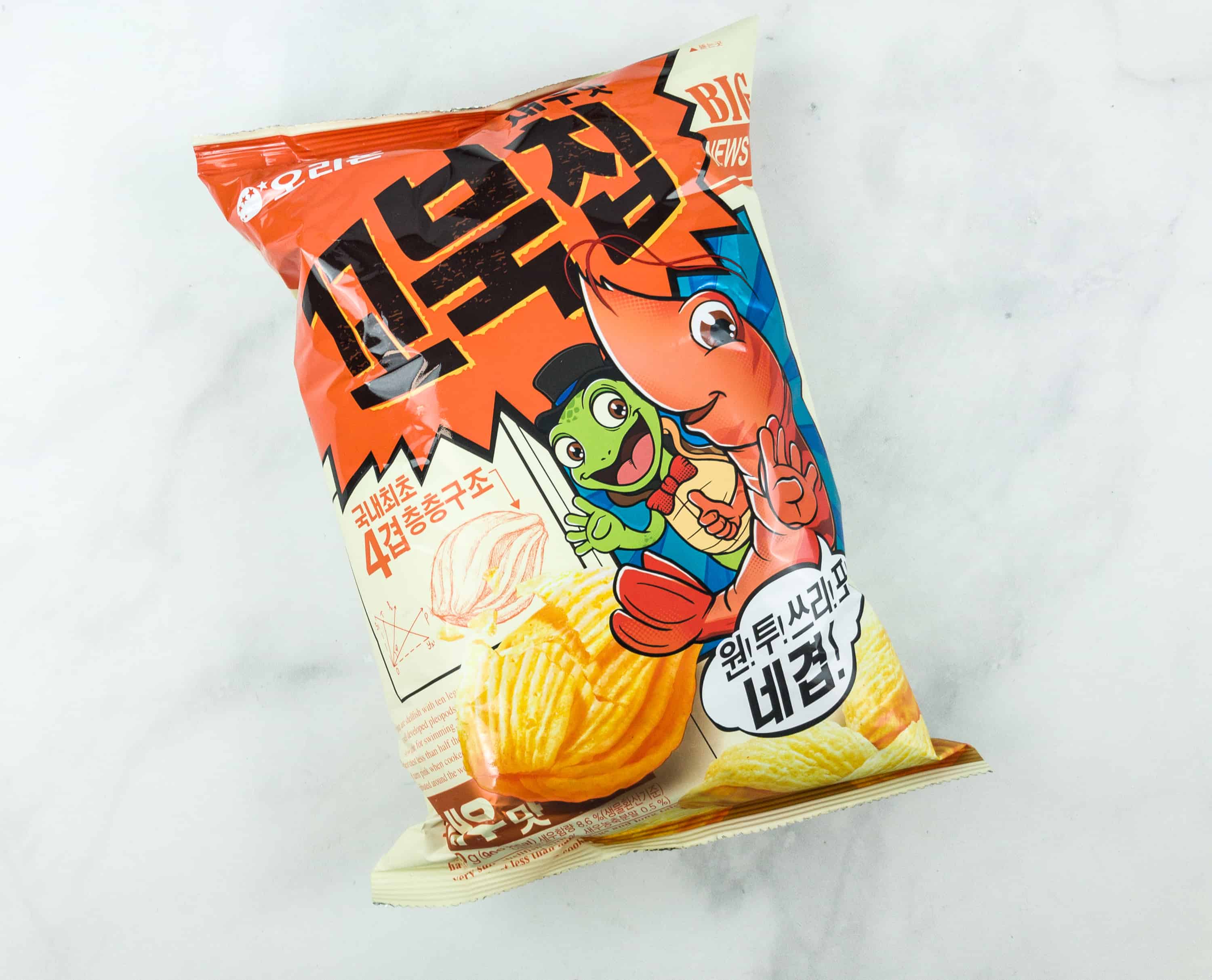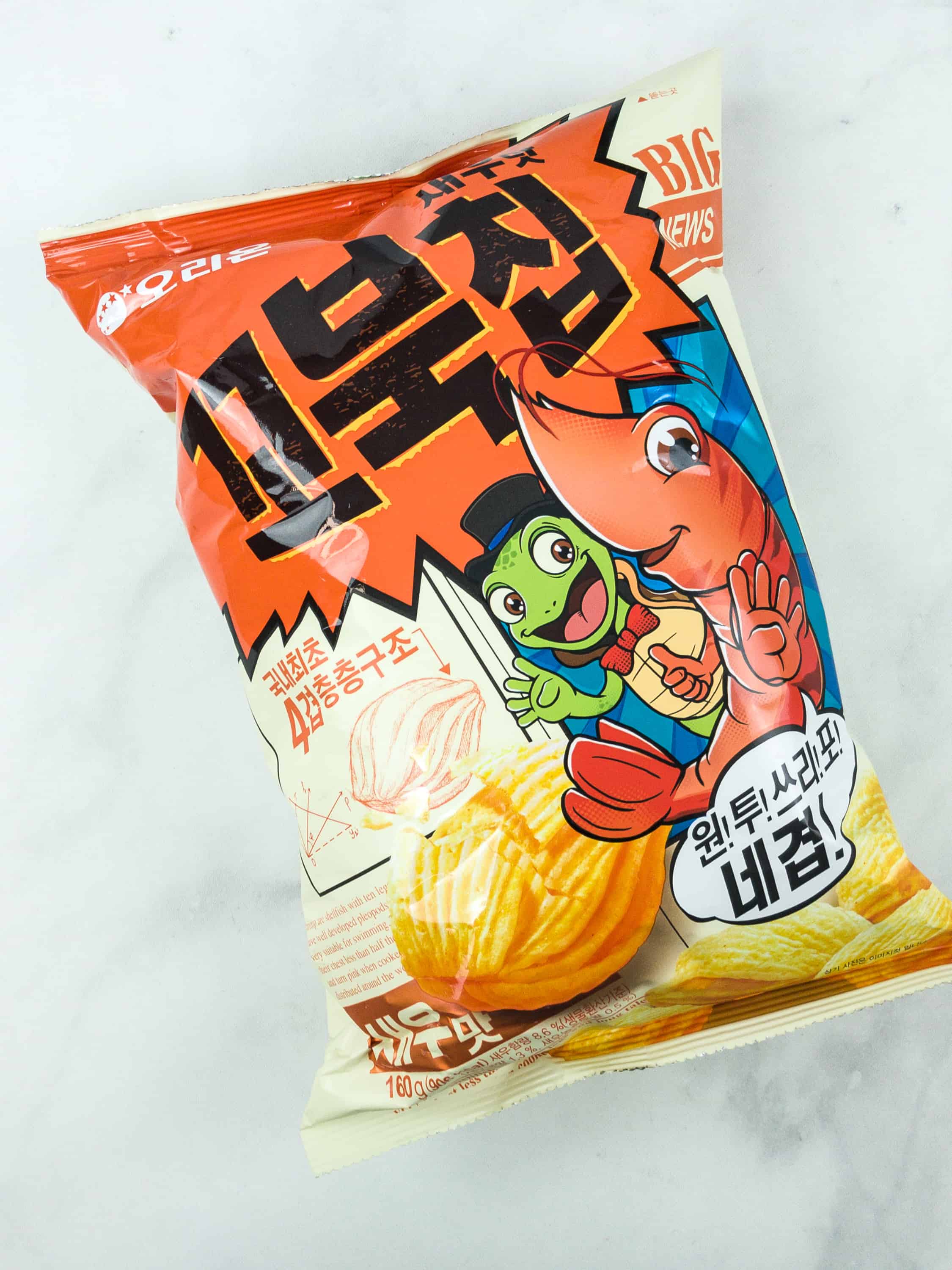 Orion Turtle Chips Shrimp Flavor ($3.84) Inspired by turtle shells, these puffed chips rode Psy's coattails to fame, becoming extremely popular throughout Korea. Each shell has four layers of crunchiness, so it's like popping a stack of chips in your mouth with every bite! This bag is shrimp flavored — no turtle.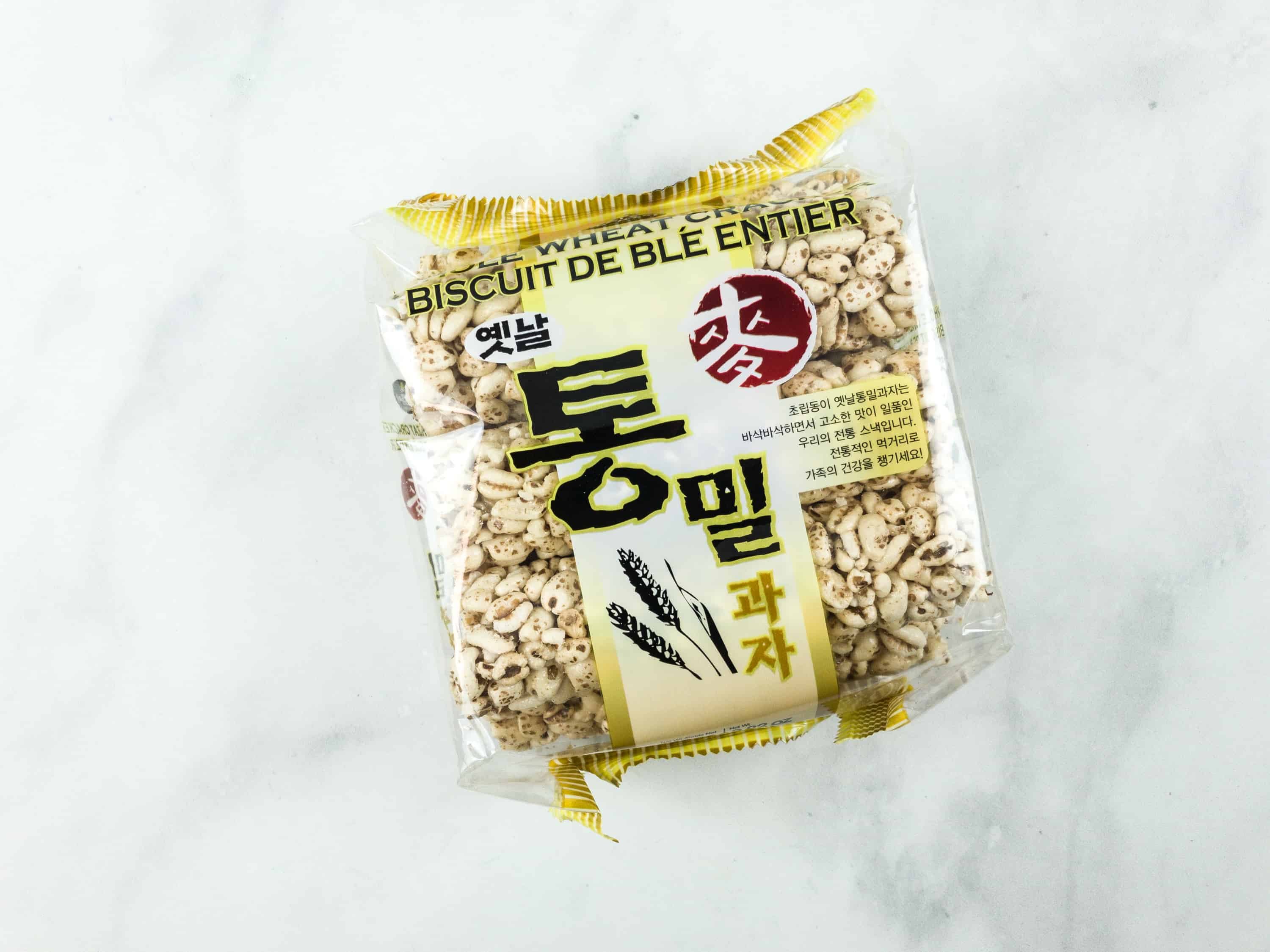 Choripdong Traditional Whole Wheat Cracker Biscuits. These whole wheat rolls are tasty and crunchy. Unlike "whole wheat" products you typically see, these are literally made out of whole, intact puffed wheat grains. They are similar to American rice cakes, except that these rolls come in a cylinder shape and are sweeter and lighter.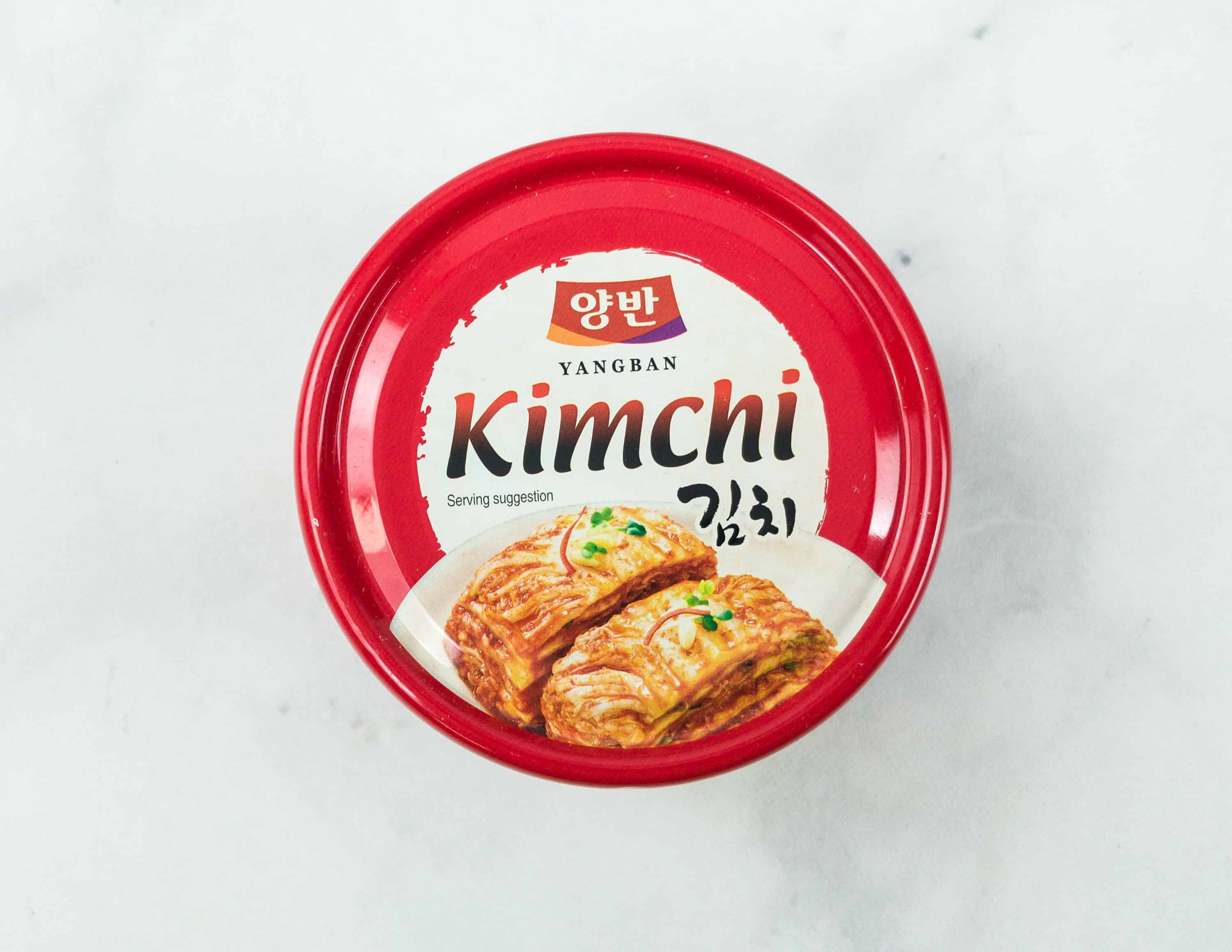 Yangban Traditional Kimchi ($2.15) Another Korean cuisine staple is kimchi, a fermented side dish made from napa cabbage and a lot of chili pepper. If you like sour-spicy side dishes, this is for you! Koreans might eat it with any meal of the day, but it goes best with grilled meat. It is one of the staple condiments served at most meals, and you can also add it to your fried rice for a spicy twist.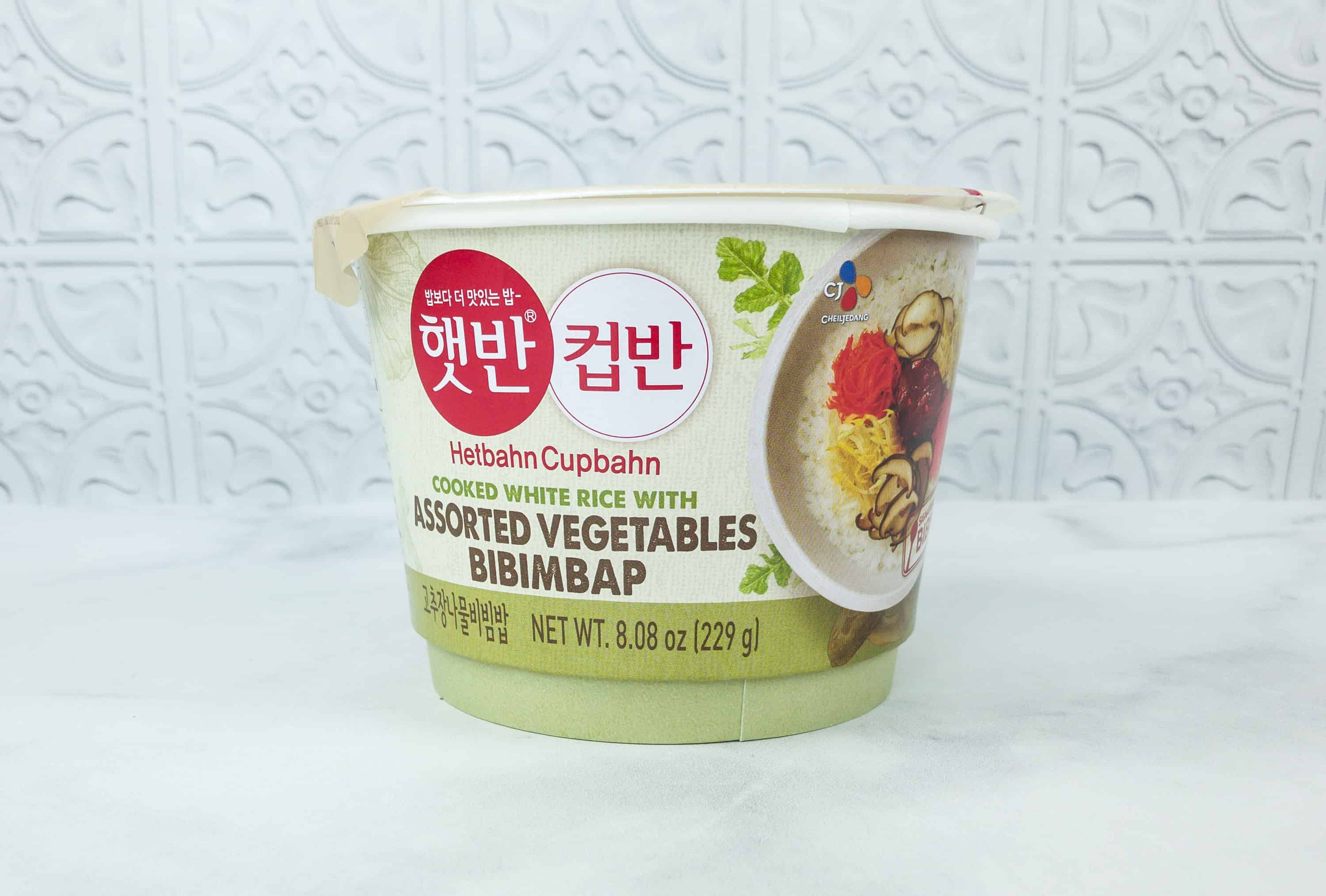 CJ HetBahn CupBahn Vegetable Bibimbap ($6.66) Bibimbap in a cup! They made it easier for us to enjoy this classic Korean dish. This version is made simply with rice, pickled veggies, Korean gochujang pepper sauce, and sesame oil. Just heat the pre-cooked rice in the microwave, mix in your veggies and sauces, and enjoy!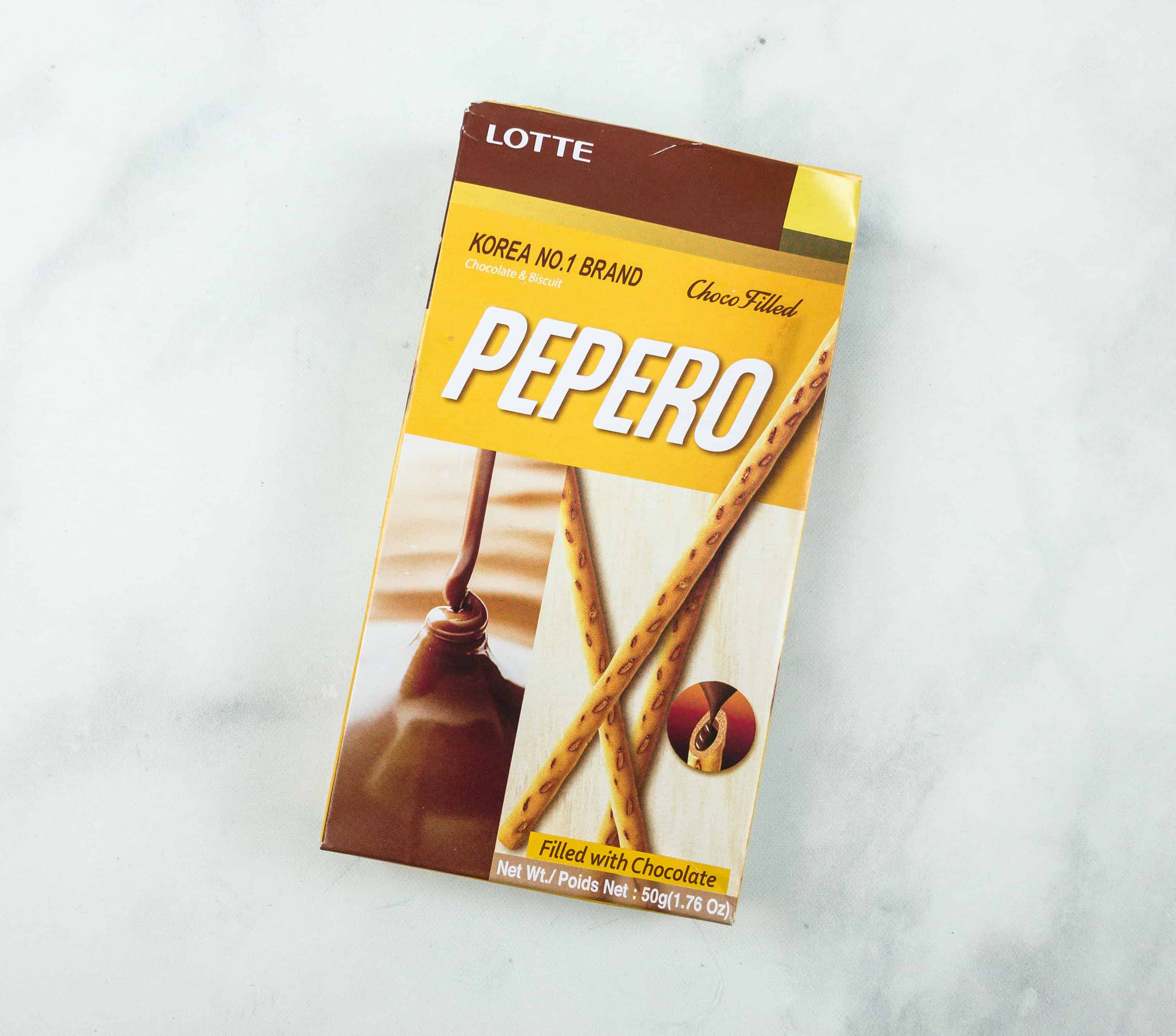 Lotte Pepero Nude Cookie ($2.45) Unlike the usual Pepero sticks where the creamy chocolate coating is on the outside, this one is the complete reverse. The tasty chocolate is now a filling and is inside the crunchy biscuit sticks. The outside looks like a plain cracker, so you can enjoy your Pepero stealth-style and not have to share!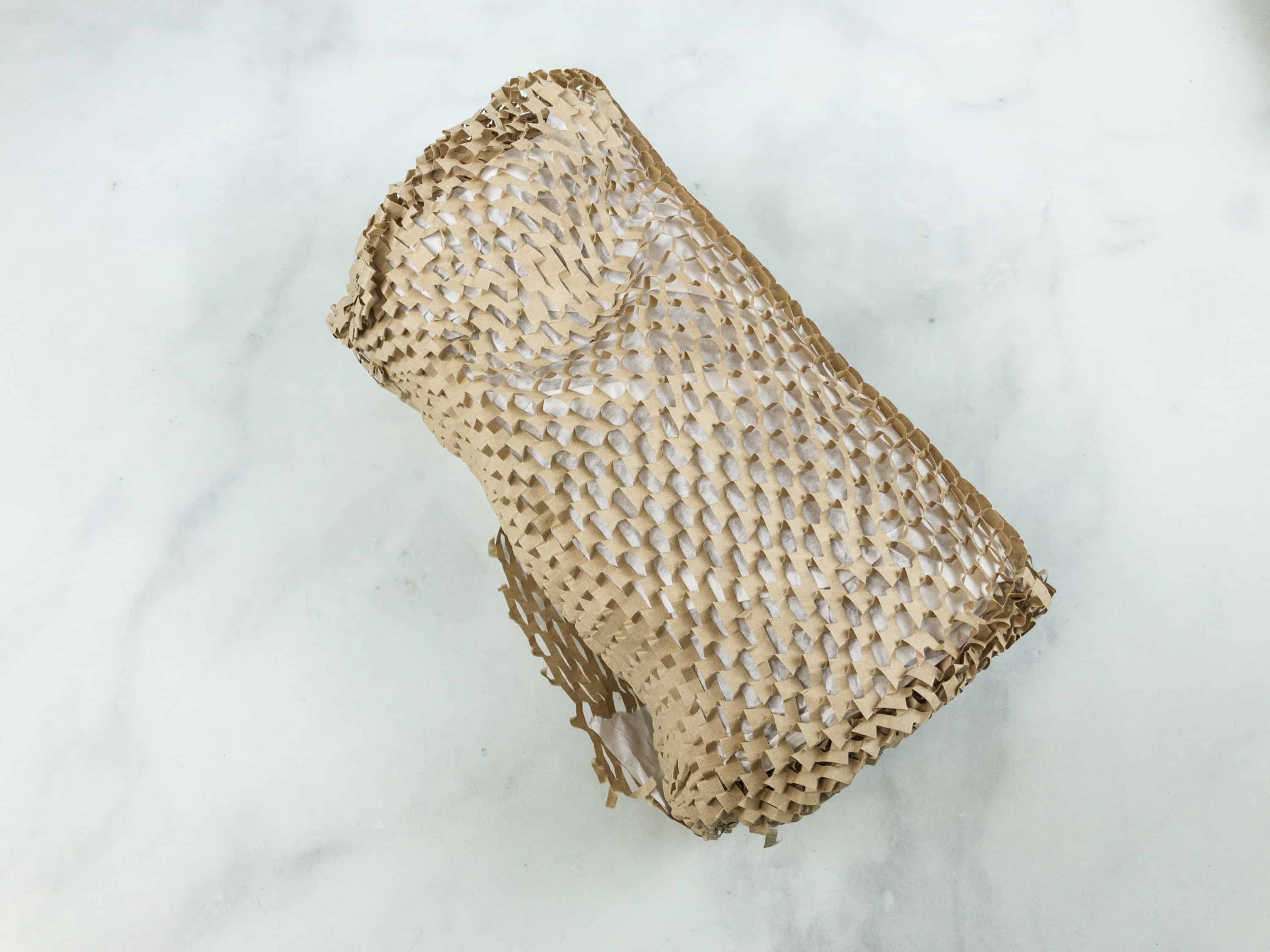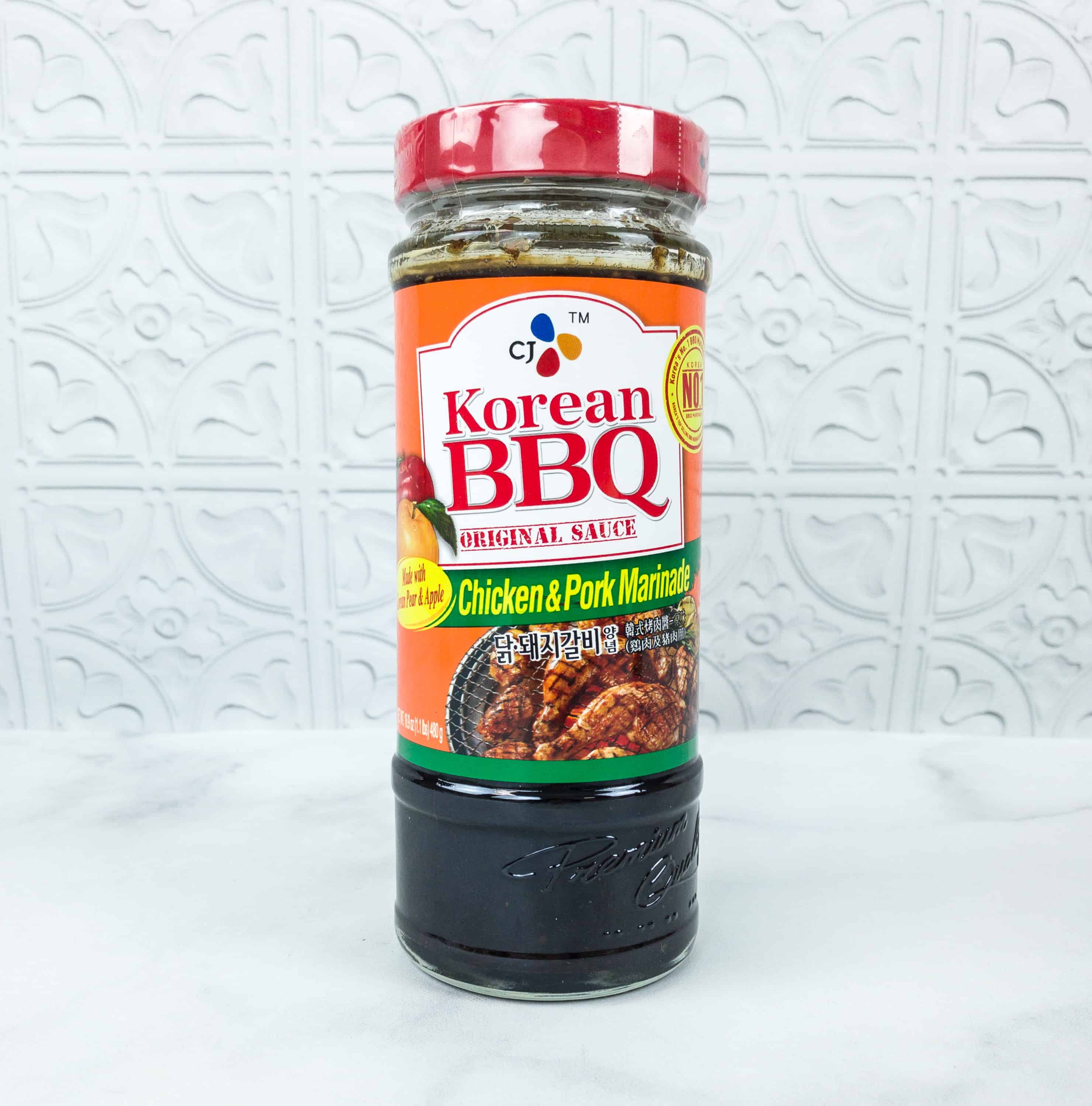 CJ Korean BBQ Sauce ($4.71) Good things come in protective packaging. This sauce can be used as a marinade for grilling, basting, or even stir-frying. It goes well whether with beef, pork or chicken. The secret to Korean BBQ is the fruit in the marinade — It gets a bit of sweetness and layers of flavor from real Korean pears and apples.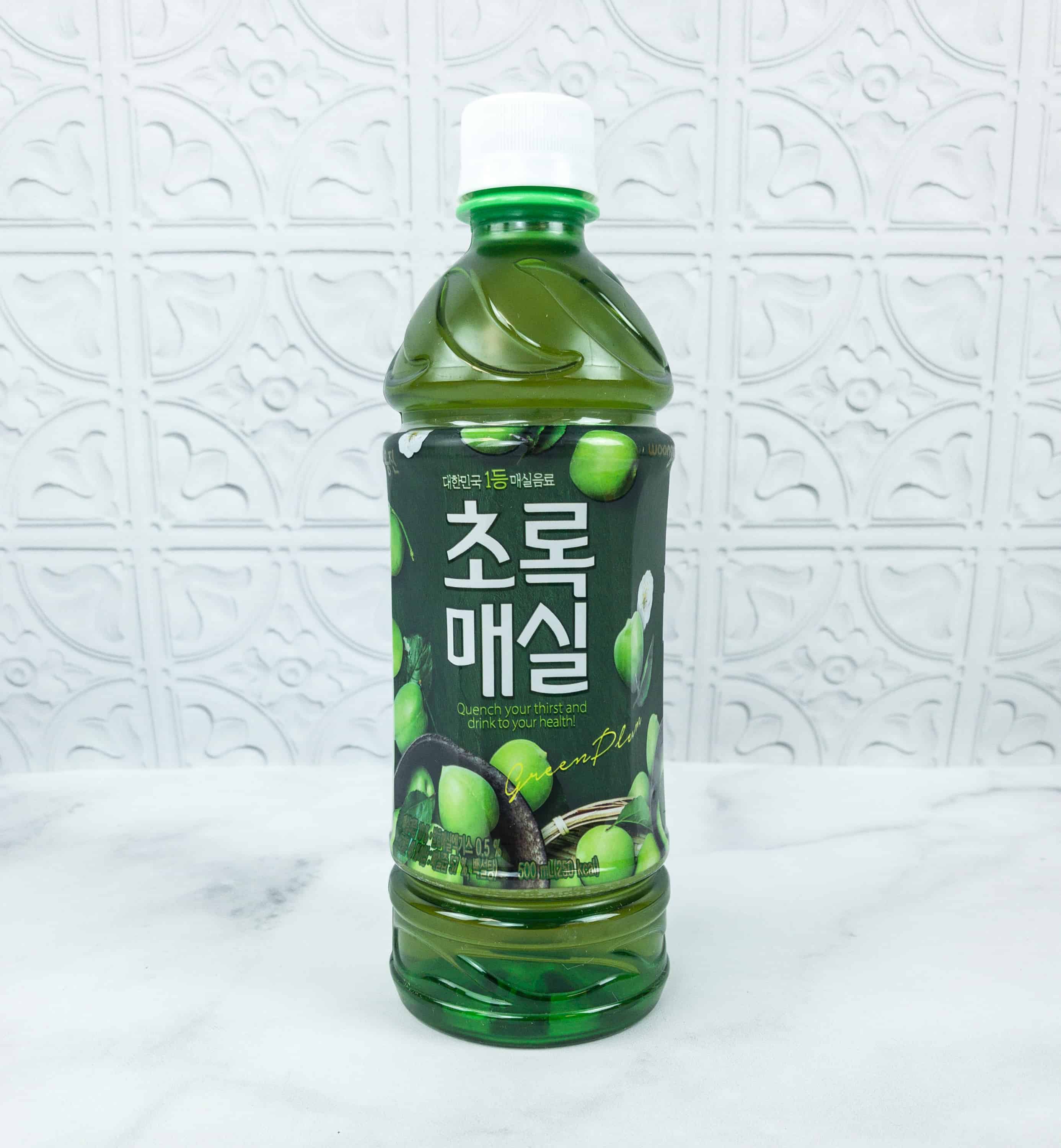 Woongjin Green Plum Drink ($2.95) This beverage features the unique taste of green plum, or maesil, a type of tiny, sour apricot. Best served cold, this treat is sweet, tangy, and fragrant.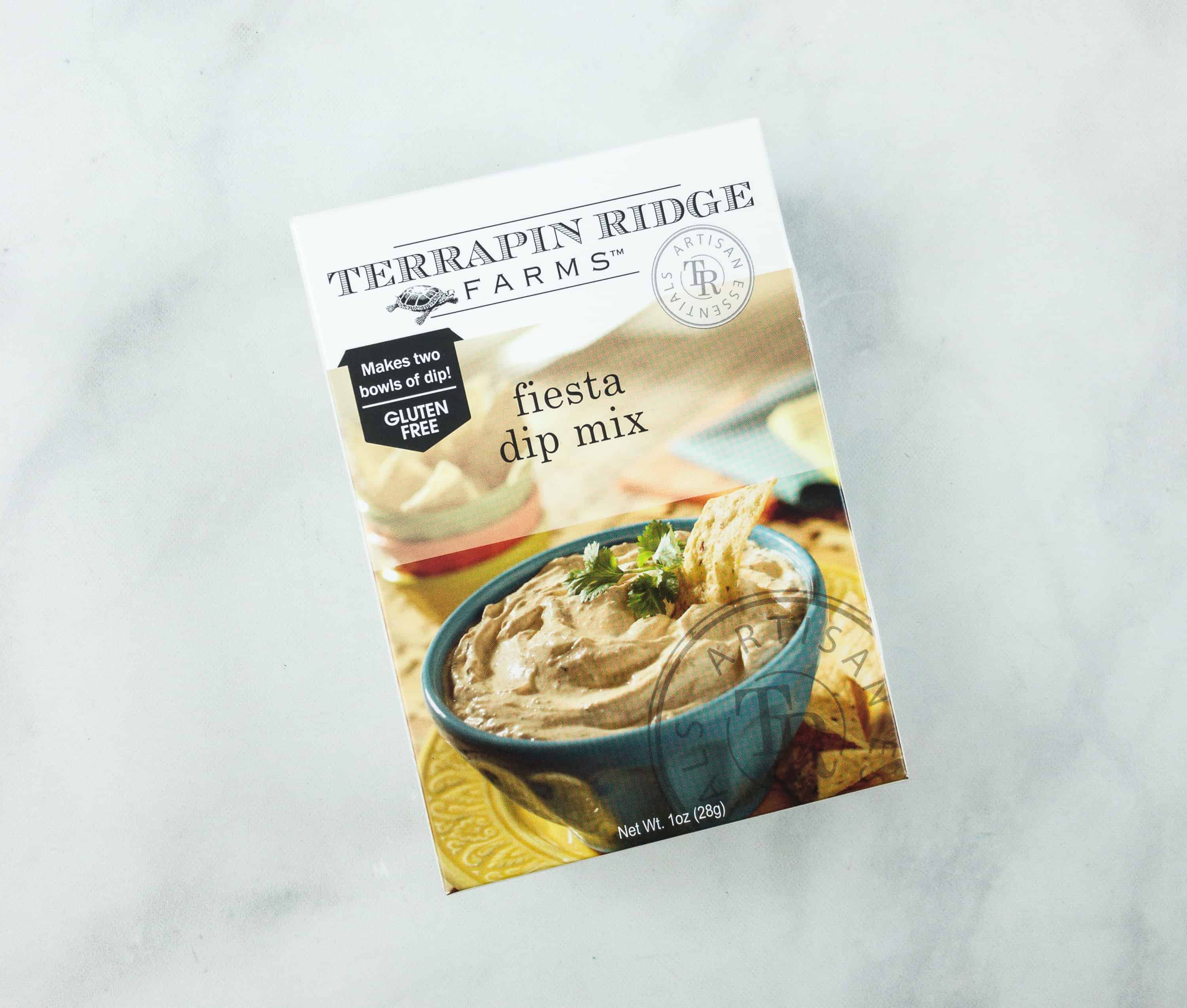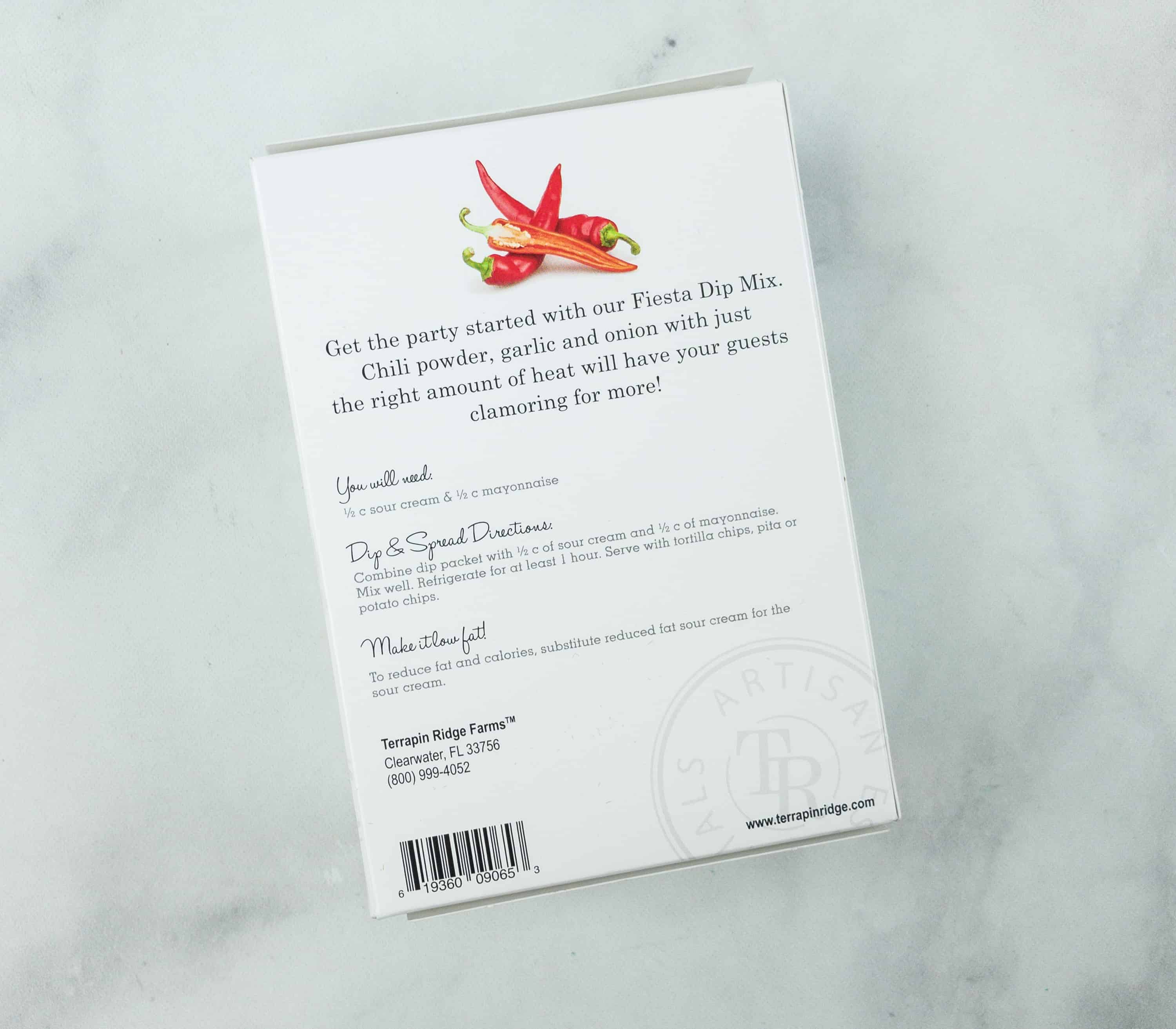 Terrapin Ridge Farms Fiesta Dip Mix ($4.50) A gluten-free and low-fat dip mix made using chili powder, garlic, and onion. It's easy to prepare, simply combine it with sour cream and mayonnaise, then mix and refrigerate. The ultimate dip for all kind of chips!
This month, Yummy Bazaar brought a lot of tasty goodies from Korea. The curation includes not only snacks but also other cooking items like barbecue sauce, kimchi, and sesame leaves. The mix makes it easier to dig into your box right away, while having some cool items in your pantry to build a meal around and try out later. The green plum drink is a standout too, its taste is so refreshing and it's the perfect beverage to drink this hot season. I love the authenticity of the selections, with some picks that haven't found their way into American cuisine — they included a couple items I've never tried before (which is always surprising, given the number of snack boxes I've reviewed)!
Are you getting this month's Yummy Bazaar box?