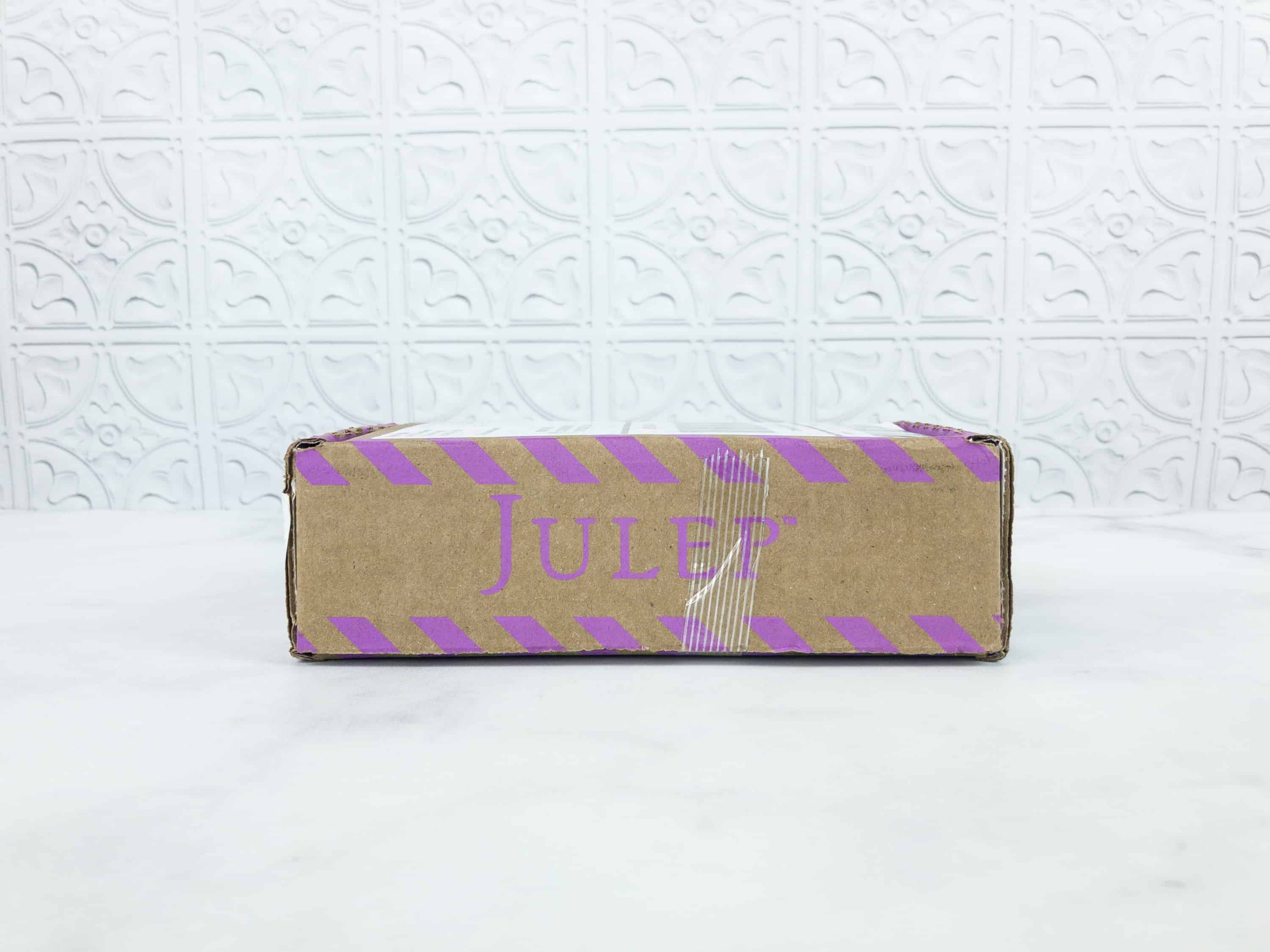 Julep Beauty Box is Julep's monthly subscription box – from nail polish to makeup to skincare, they cover everything but mostly focus on nails. It's completely customizable – you can choose a pre-curated box or pick and choose what you like. You can skip your box or send it to a friend. This box is $24.99 per month but as low as $16.66 per month on a longer-term subscription.
If you can put it on, you can pull it off. #bravepretty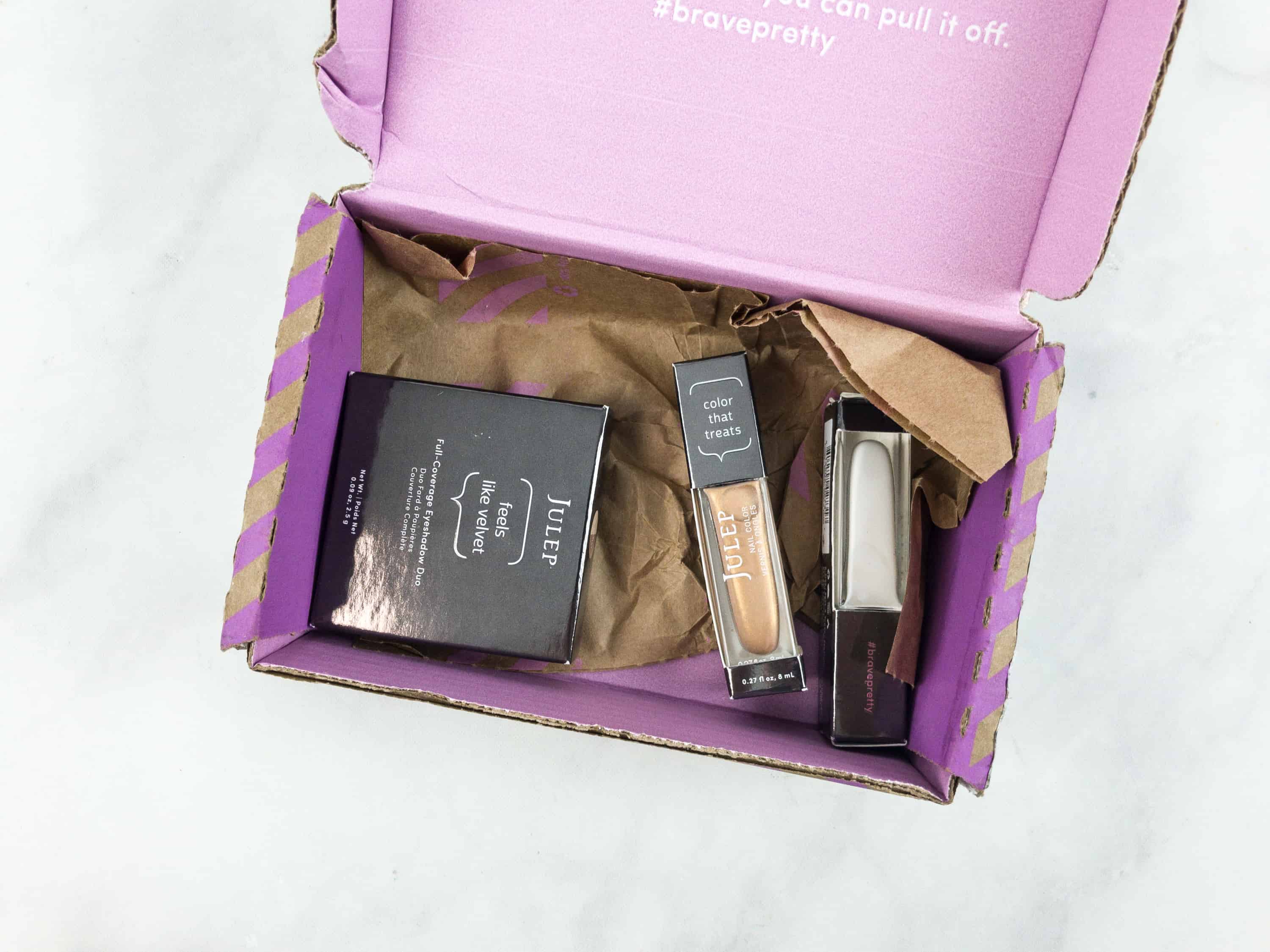 Inside the box is two Julep Nail Lacquers and Feels Like Velvet Eyeshadow.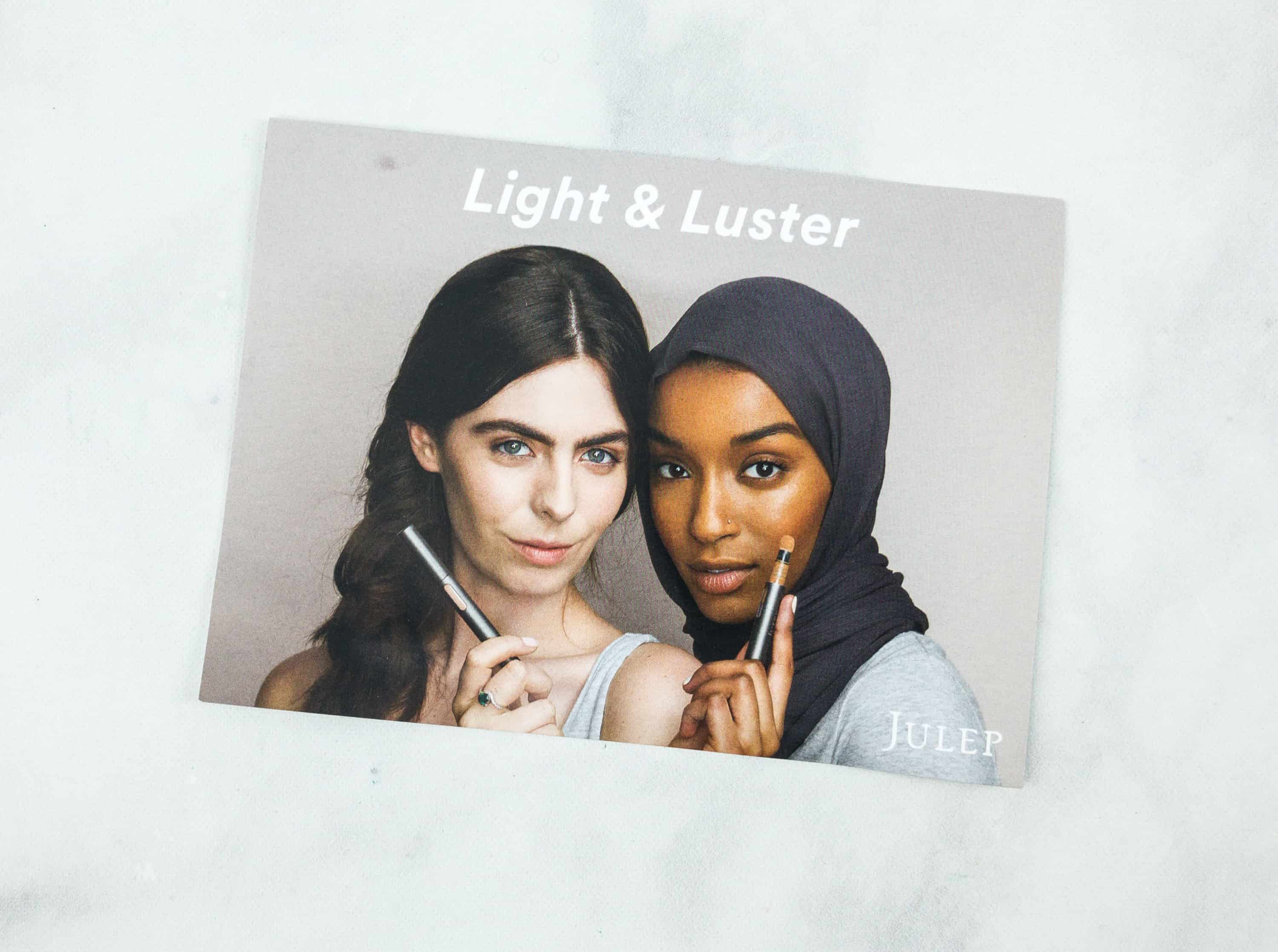 The theme for August 2018 is Light & Luster.
DEAL: New Julep Beauty subscribers can get a free 5-piece K-Beauty skin and nail care gift when they join Julep Beauty Box. Just use coupon code FRESHGIFT at checkout. OR a 12-piece FULL SIZE polish set ($168 value!). Sign up by the 18th to get this gift free with your subscription and to participate in the next Julep selection window! Just use this link and the coupon code POLISHGIFT for this offer.
See all the shades for this month's box here.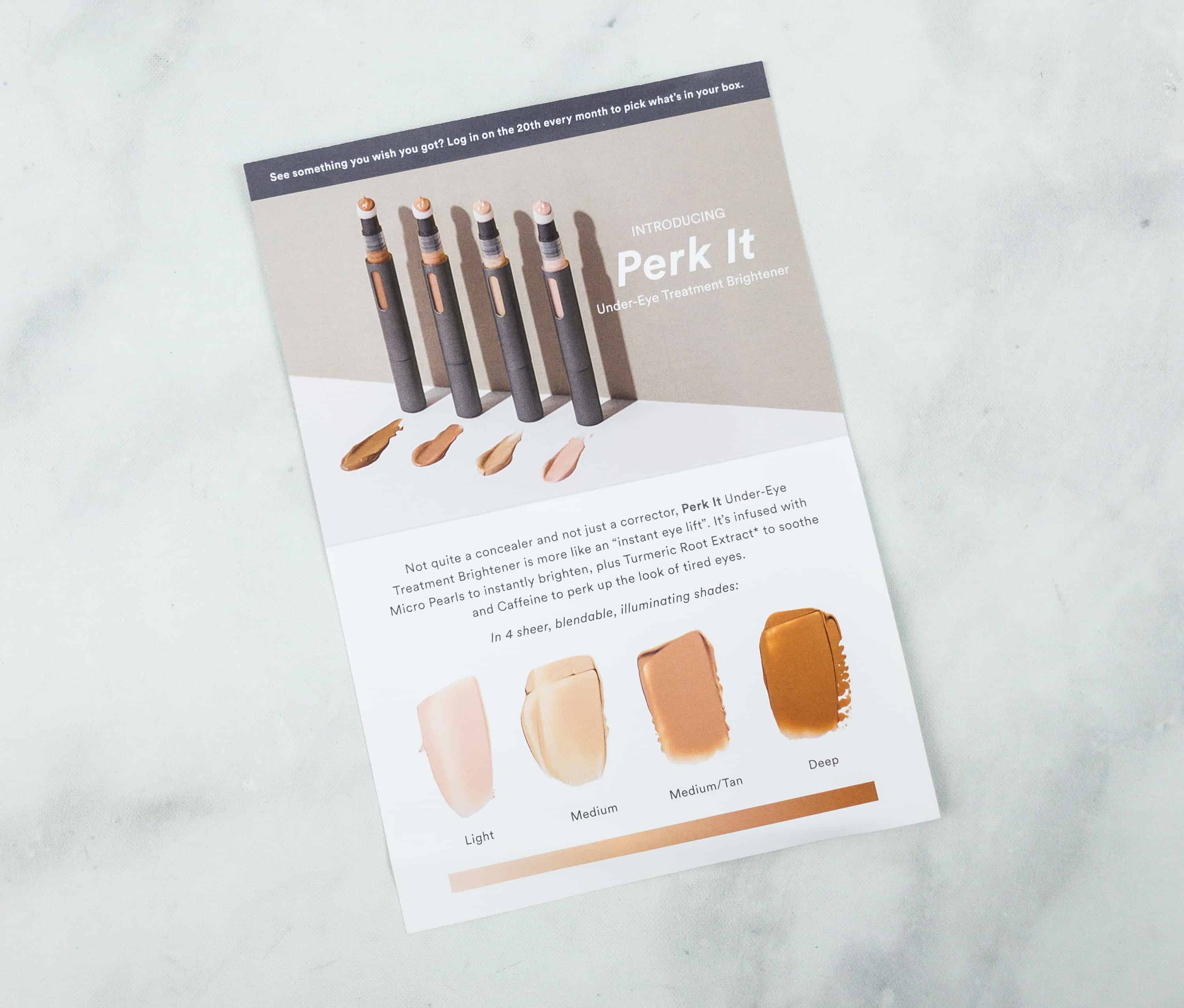 There's an info card with an image of the cult-favorite Perk It Undereye Treatment Brightener.
Everything in my box!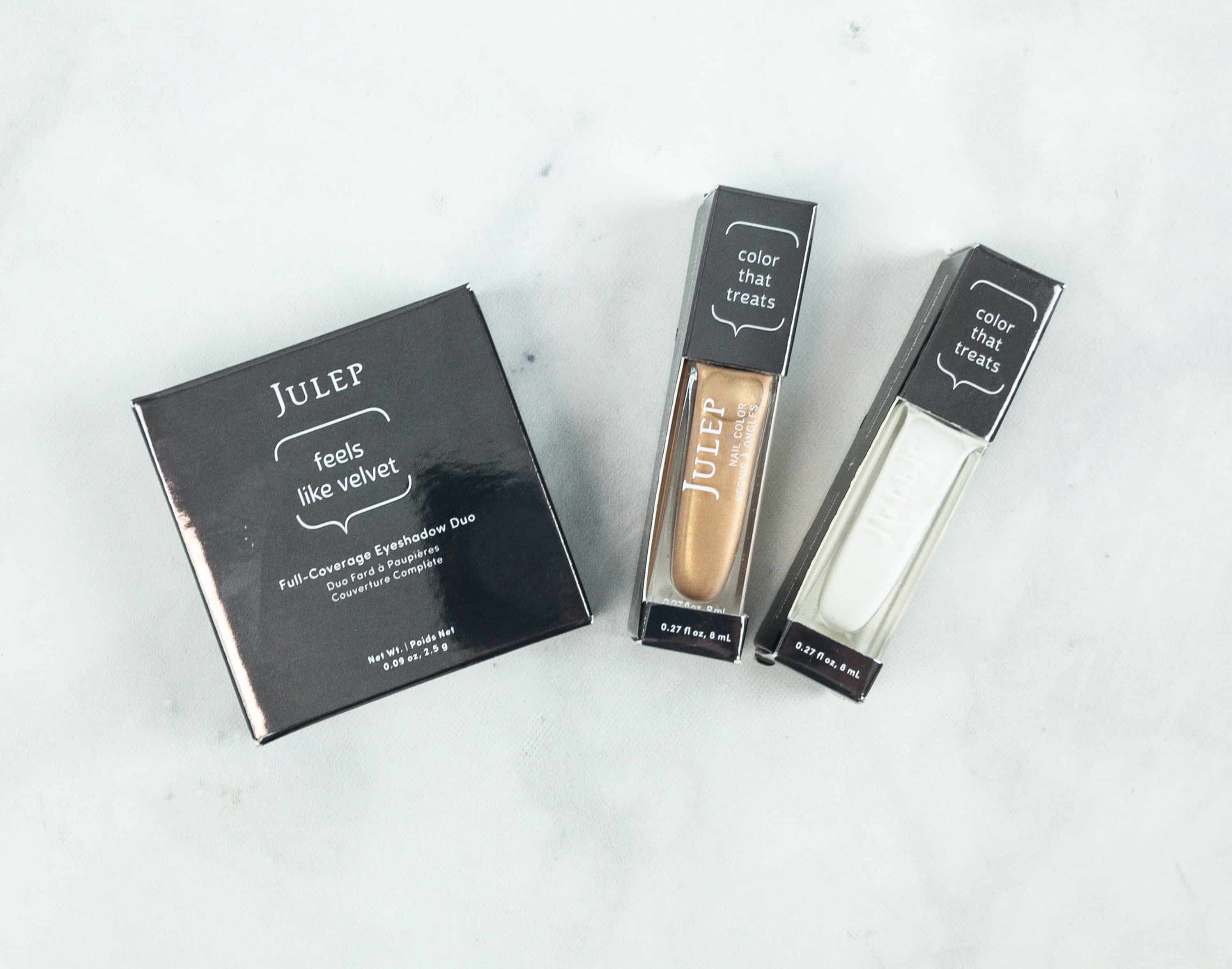 Can't wait to try these out!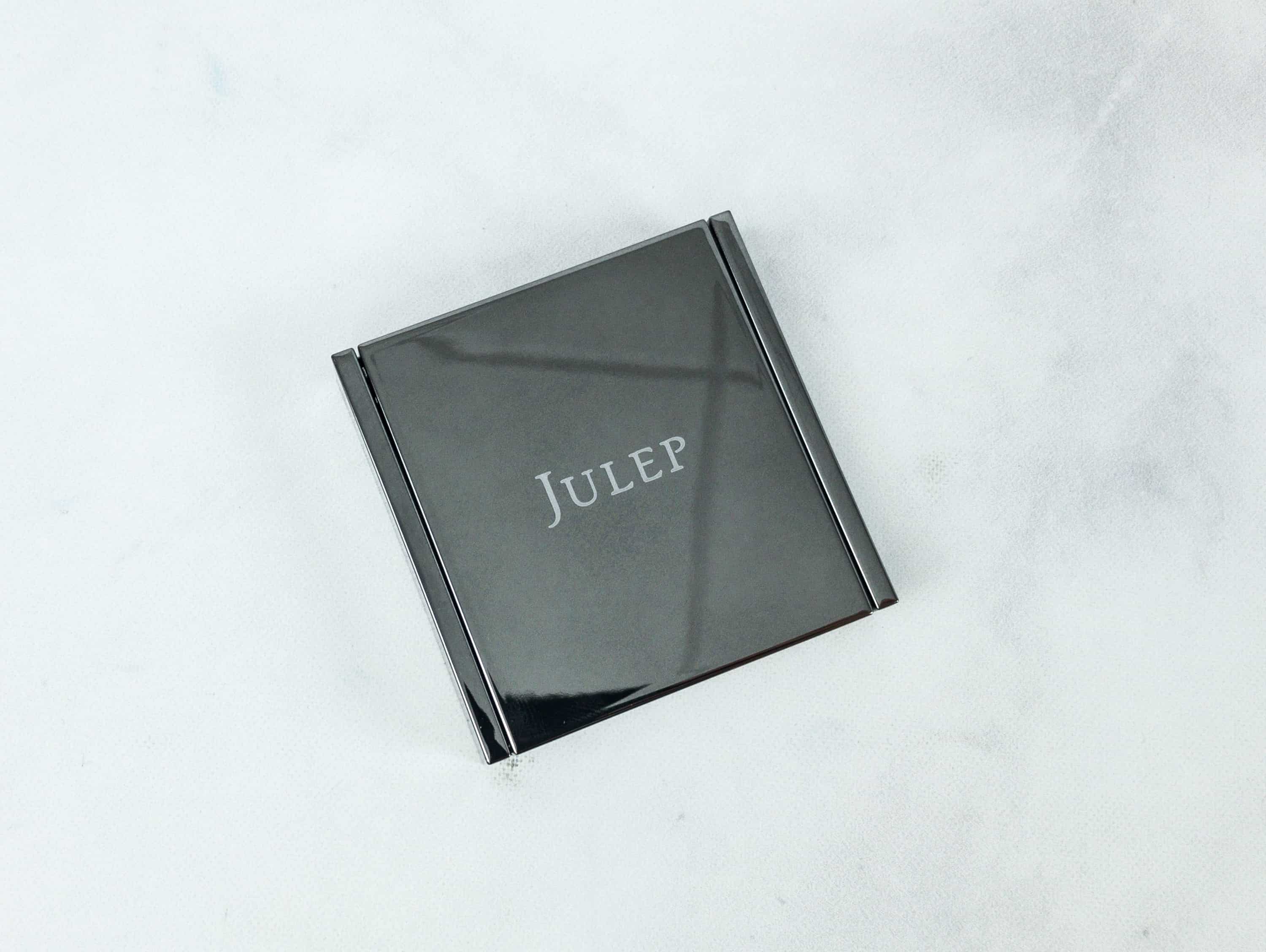 Julep Feels Like Velvet Full-Coverage Eyeshadow Duo In Tap & Ballet ($24) This eyeshadow's container is beautiful in classic gunmetal.
The duo comes in warm vanilla matte and tan cork matte which complements one another. Whether you want to make your eyes pop or grow bigger, or you are aiming for the more dramatic look especially for date nights and such, these two can make your eyes do all the talking.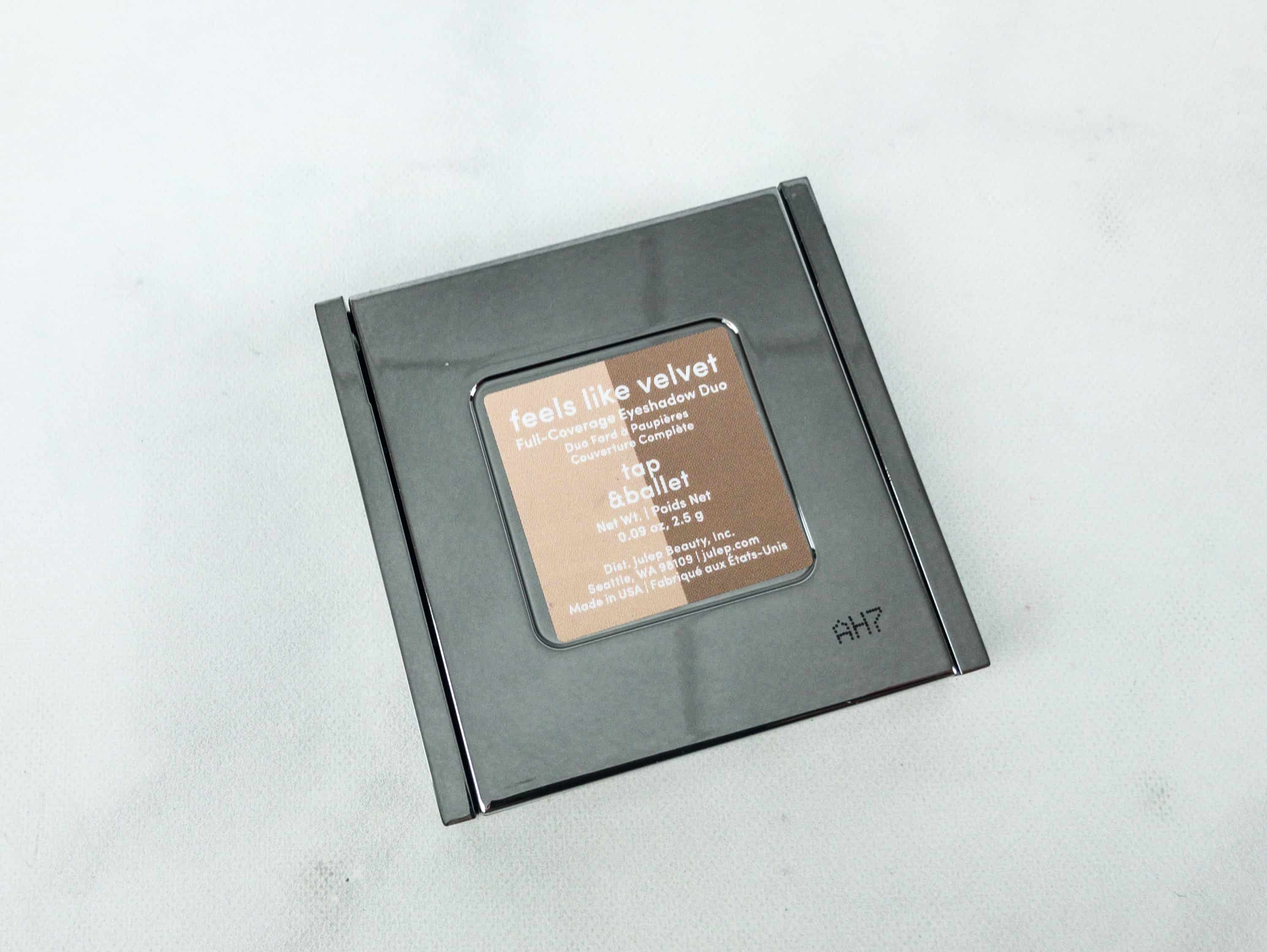 At the bottom of the case, you will see a few details about this eyeshadow duo. What I love about this pair is that they glide on smoothly and it doesn't feel heavy at all. It offers full-coverage with every swipe plus it blends nicely together. This is a great eye makeup to have because it stays on for hours. So creamy!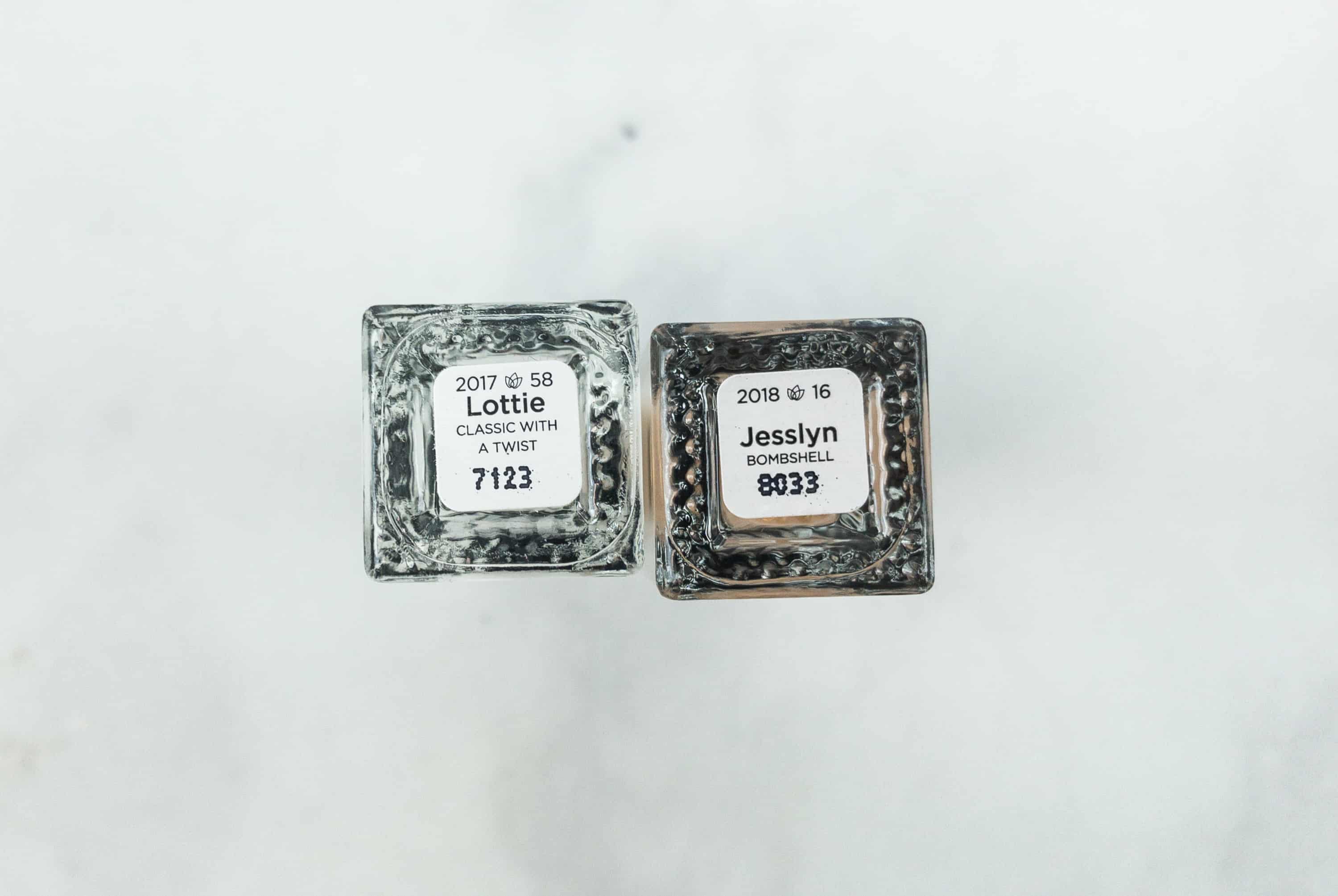 There are two nail lacquers in the box and they do have catchy names such, Lottie and Jesslyn.
Julep Nail Lacquer In Lottie ($14) Lottie is an ultra-bright white crème. I am not really a big fan of white nail polish, but with this, I will make an exception because it is fast-drying and lasts long too. It makes use of Oxygen Technology that keeps the nails healthy in the long run. Love this for under a bright jelly.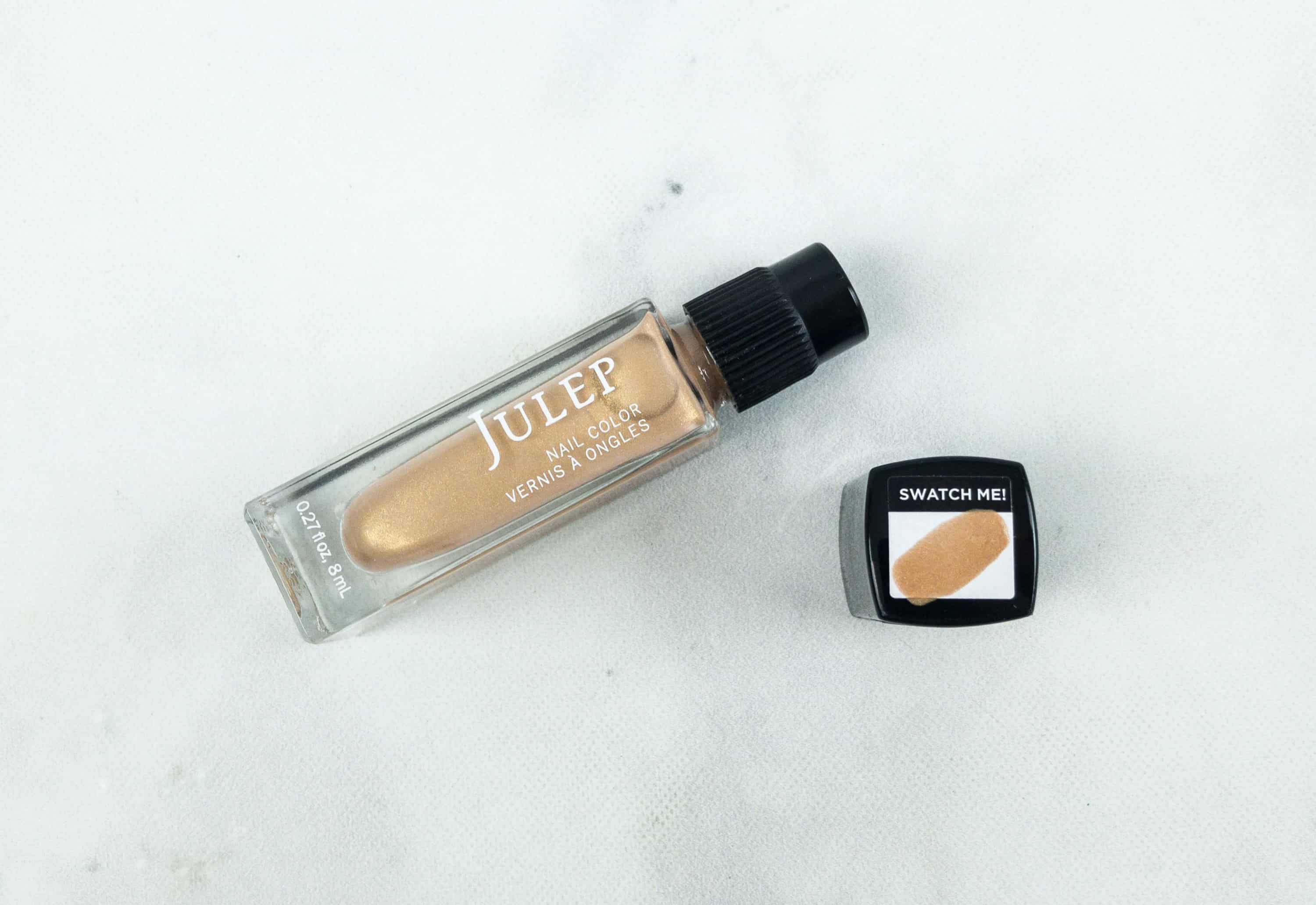 Julep Nail Lacquer In Jesslyn ($14) Jesslyn is a beautiful honey-gold matte shimmer. Like Lottie, this nail lacquer dries fast and is designed to last long too. With every use of this nail lacquer, you are helping your nails to become healthy and strong. I am impressed with the softer yellow hue of this lacquer and I think it will work on adding some bling to my overall look.
Julep Beauty Box for August sticks with solid colors with a twist. I like that the duo eyeshadow that was included in this box is in the same shade as the nail lacquers. I find that the earthy tones of this month's box suitable for me as I was wanting nice neutral shades!
What did you pick in your Julep Beauty Box this month?