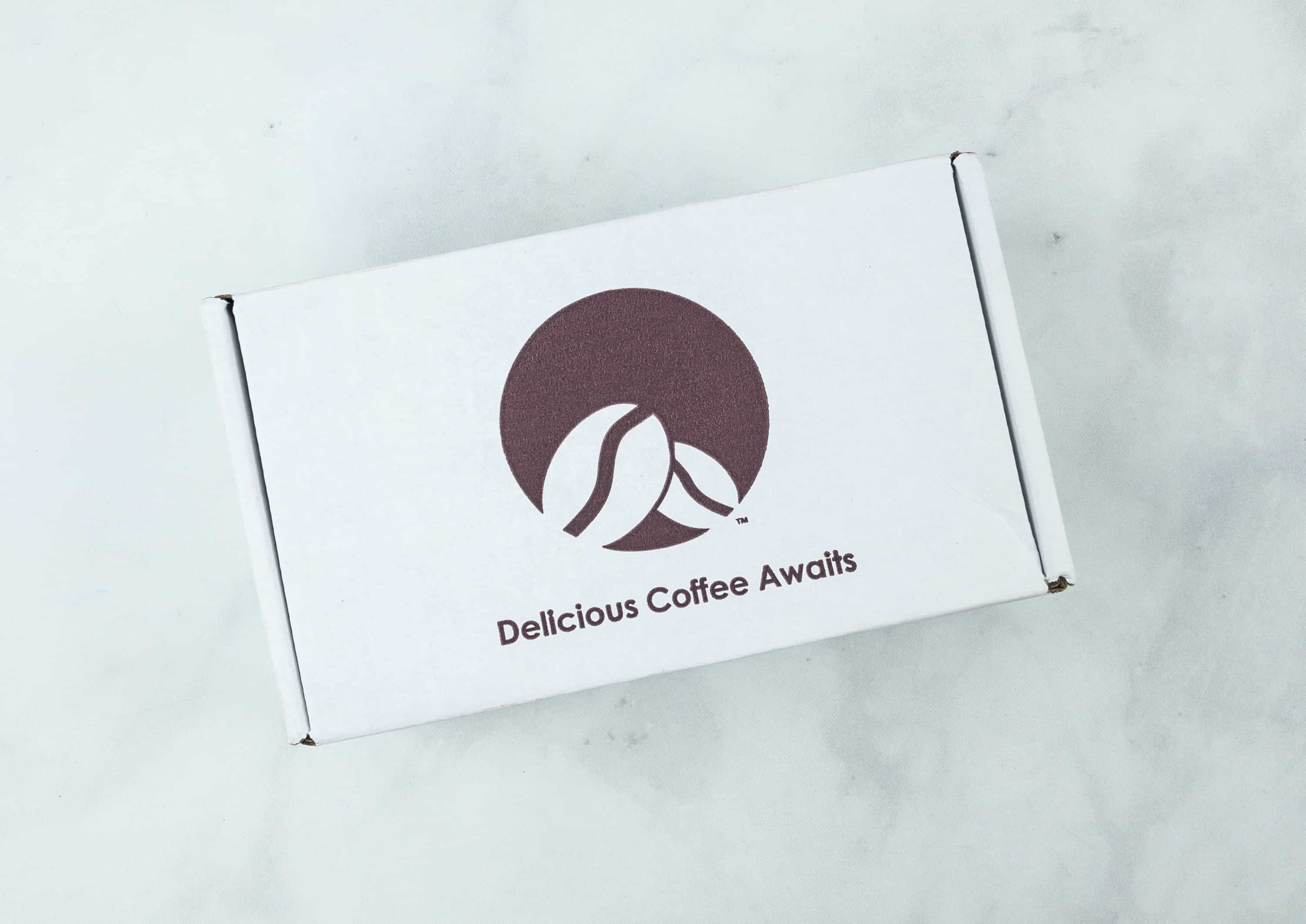 Java Presse Coffee Of The Month Club is a monthly coffee subscription box that sends fresh and organically grown coffee from around the world. Each shipment contains one 12 ounce bag of the month's featured coffee!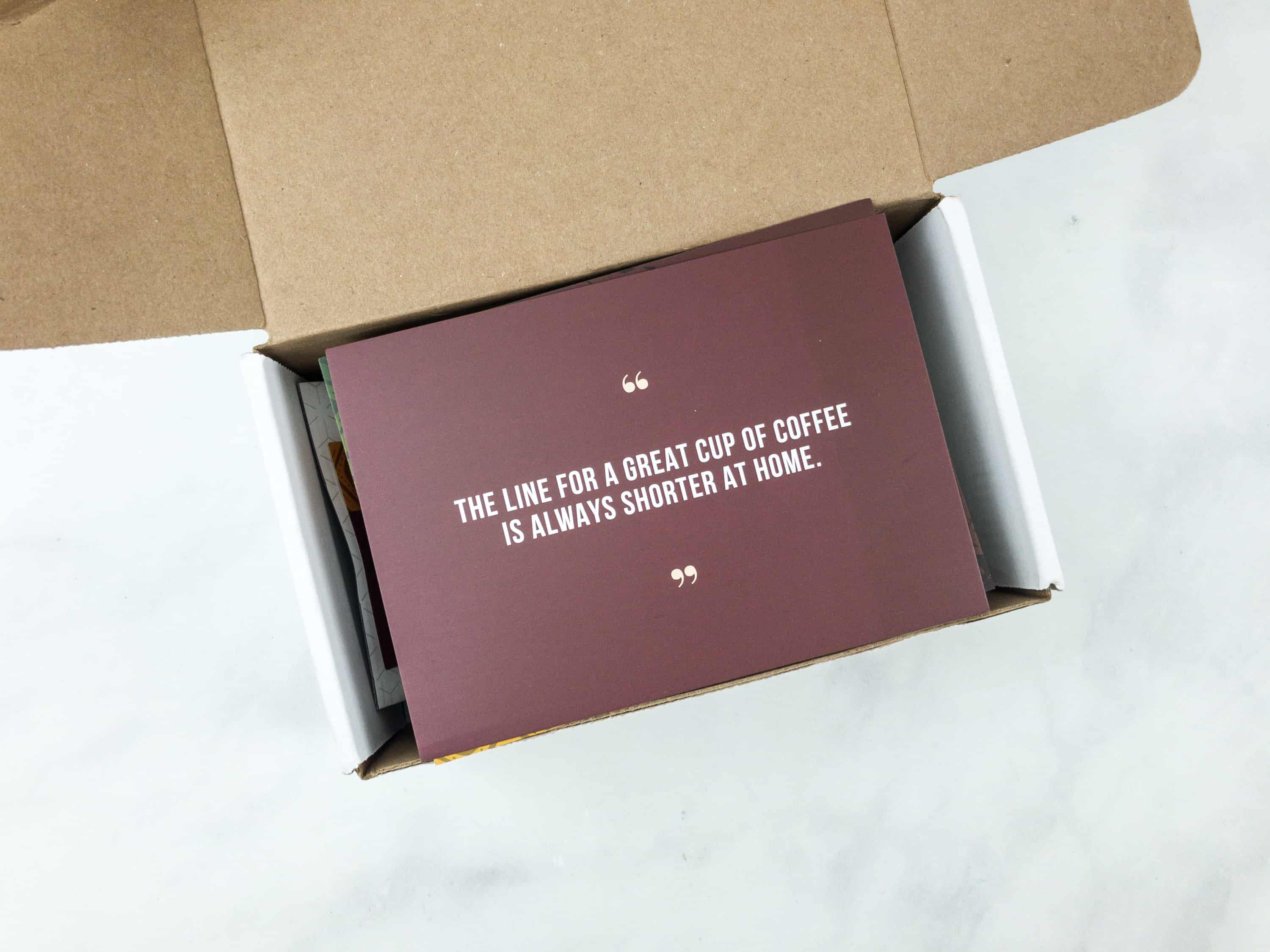 DEAL: Get 10% off your first order! Use coupon code 10JAVA.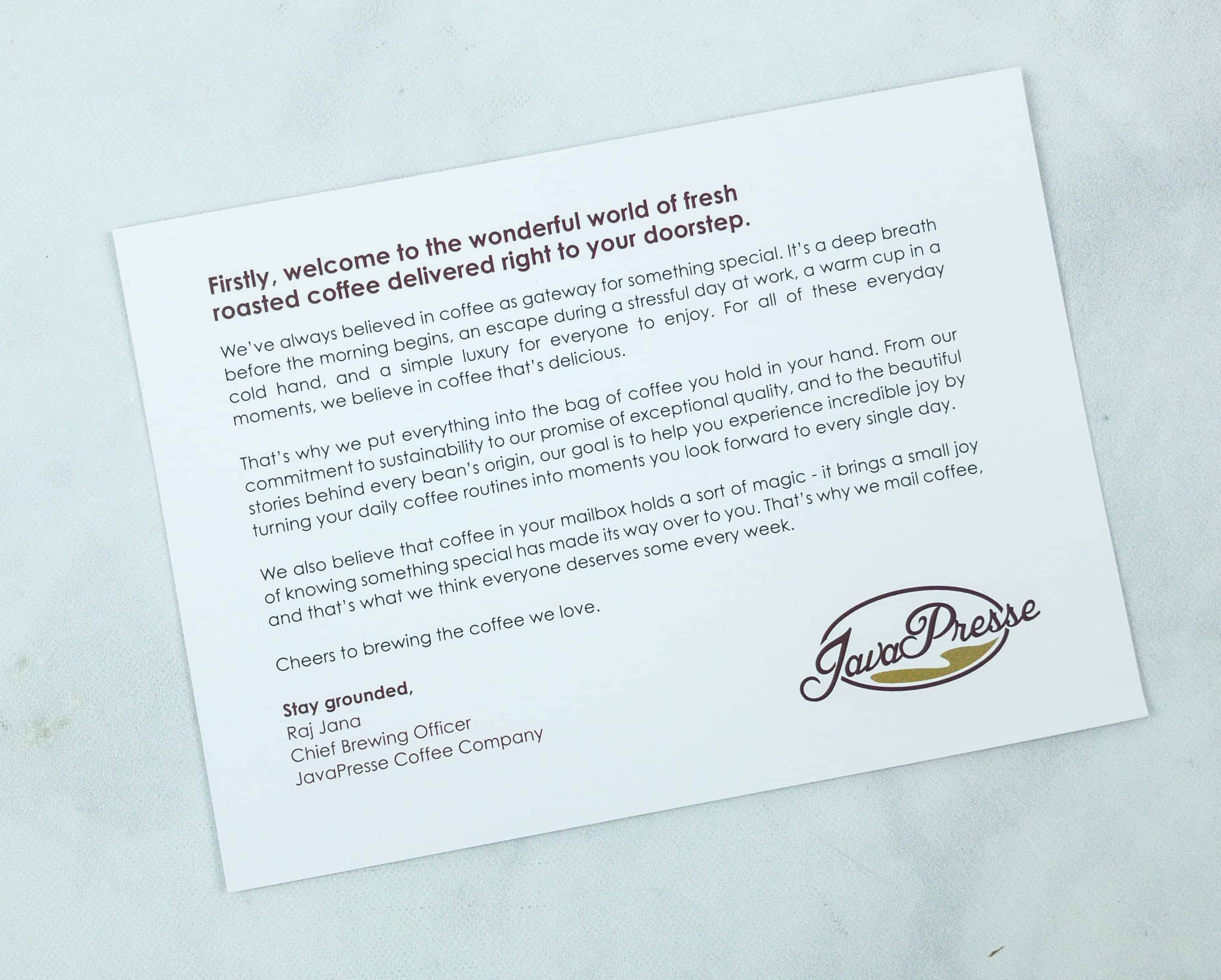 Included inside the box is a welcome letter from Raj Jana, the JavaPresse Coffee Co. Chief Brewing Officer.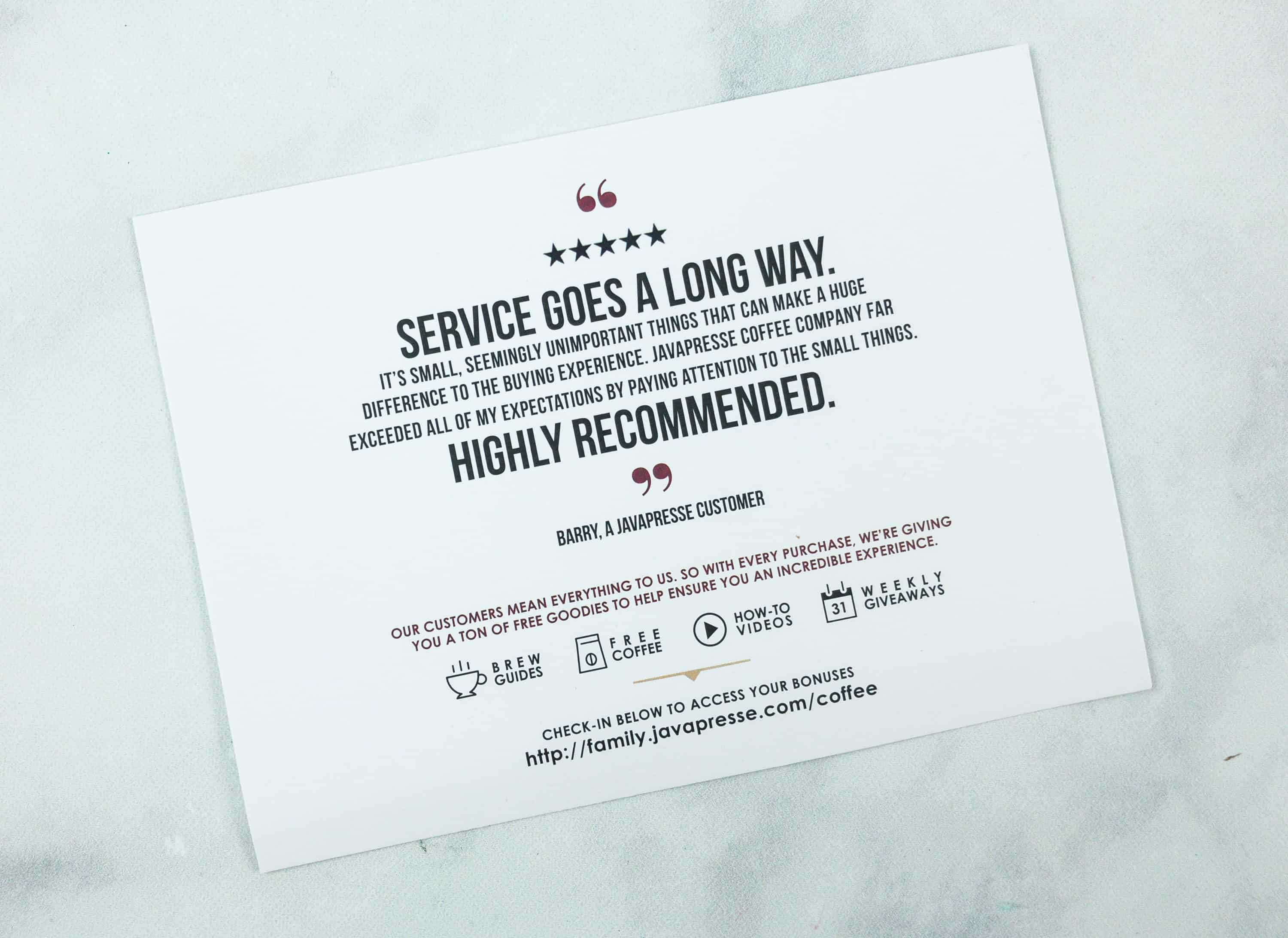 There's also a card that provides a link to brew guides, how-to videos, weekly giveaways, and free coffee.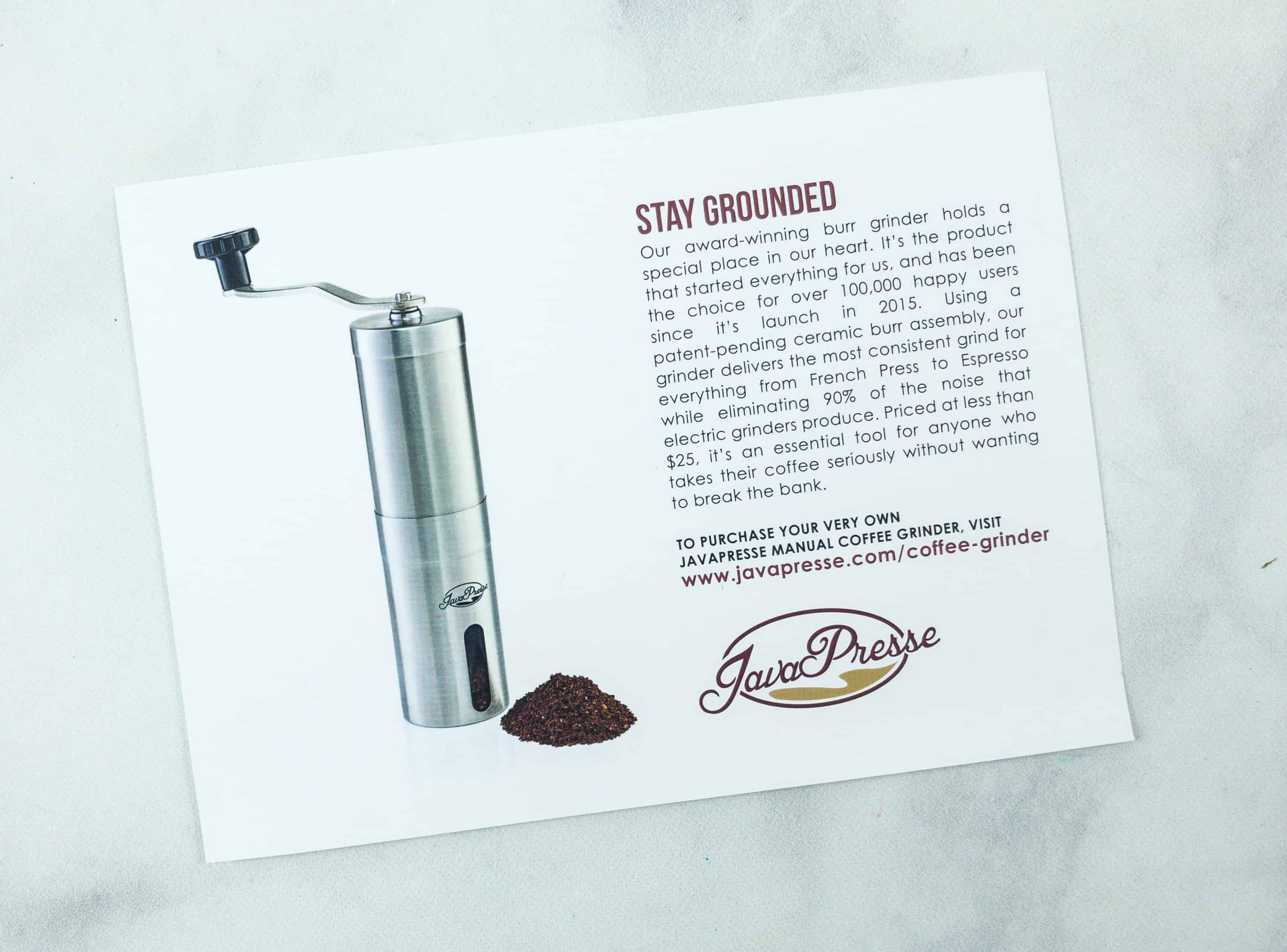 At the back of the card is a feature about JavaPresse's famed coffee grinder, Stay Grounded! It is their award-winning burr grinder that grounds everything from French Press to Espresso while eliminating 90% of the noise that electric grinders produce.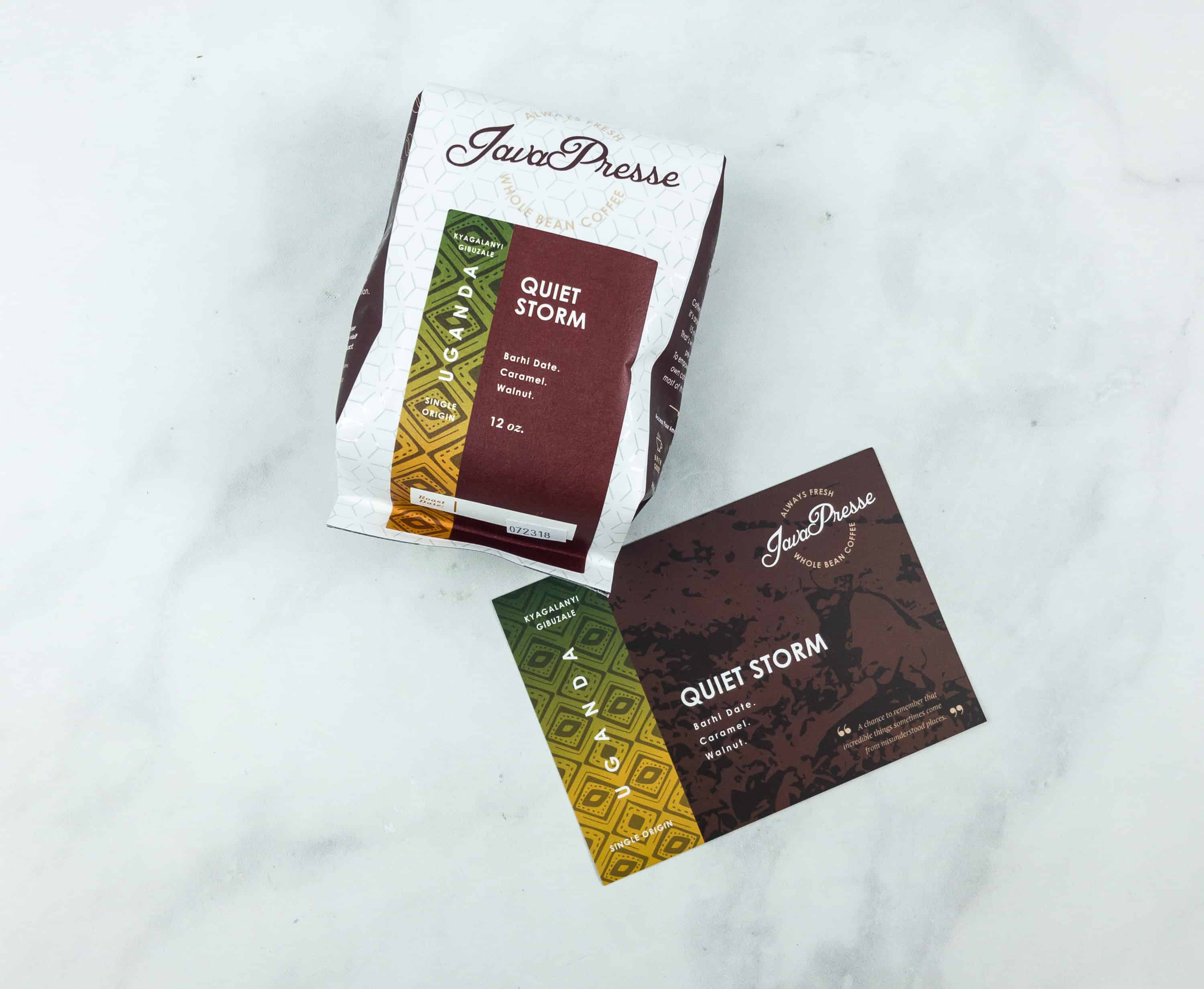 Java Presse Quiet Storm Uganda Single Origin These coffee beans are from the middle and lower slopes of Mt. Elgon, one of the most remote areas in Kyagalanyi Gibuzale, Uganda.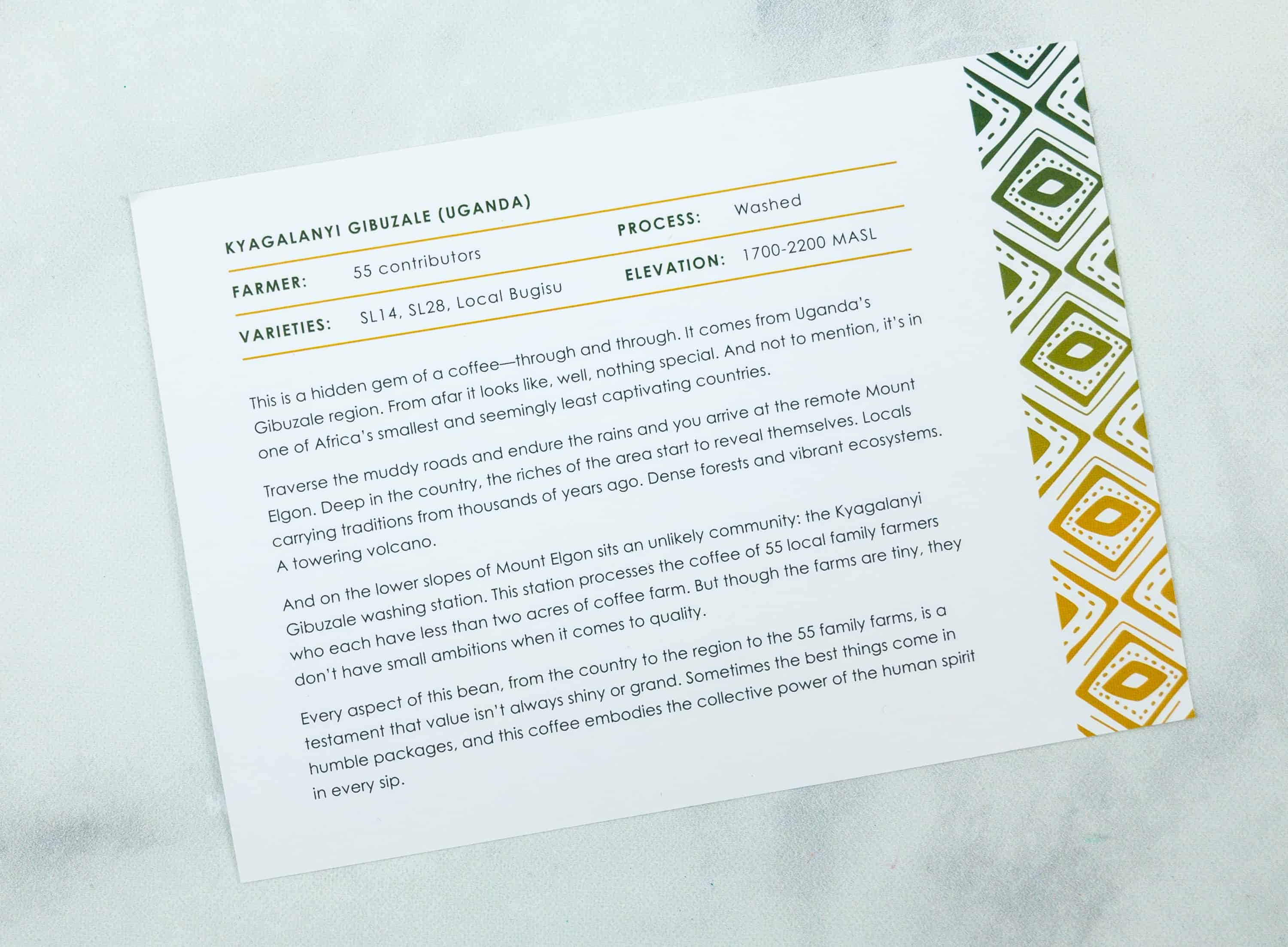 It comes with a card that contains all the necessary information about the featured coffee and the story behind it. Not sure why they harsh on Uganda in the opening paragraph. No need to throw shade on the Pearl of Africa!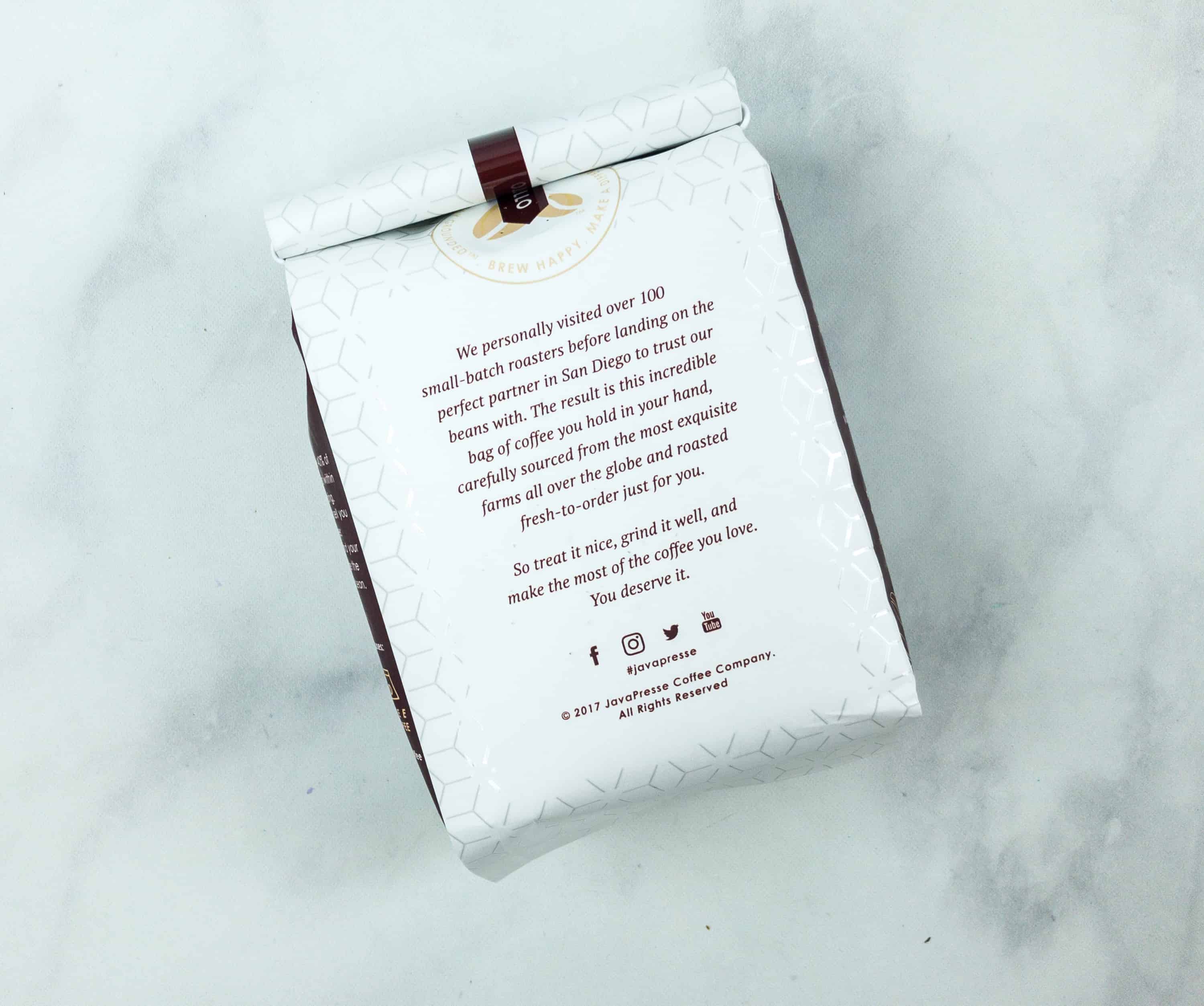 Java Presse took as much care in selecting its roaster as it did selecting its beans.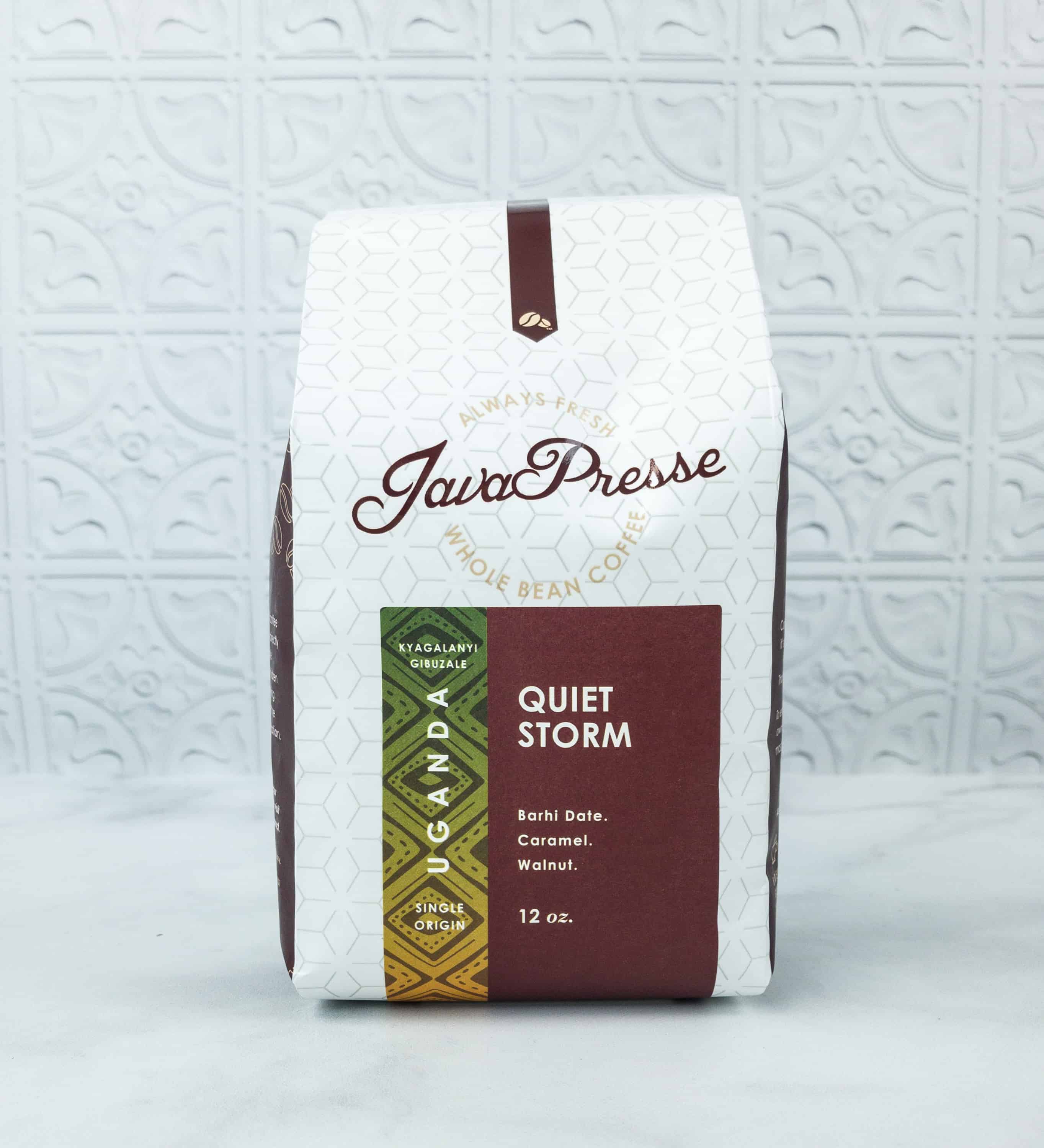 The bag contains 12 oz. of freshly roasted coffee beans. The packaging is pretty eye-catching, too.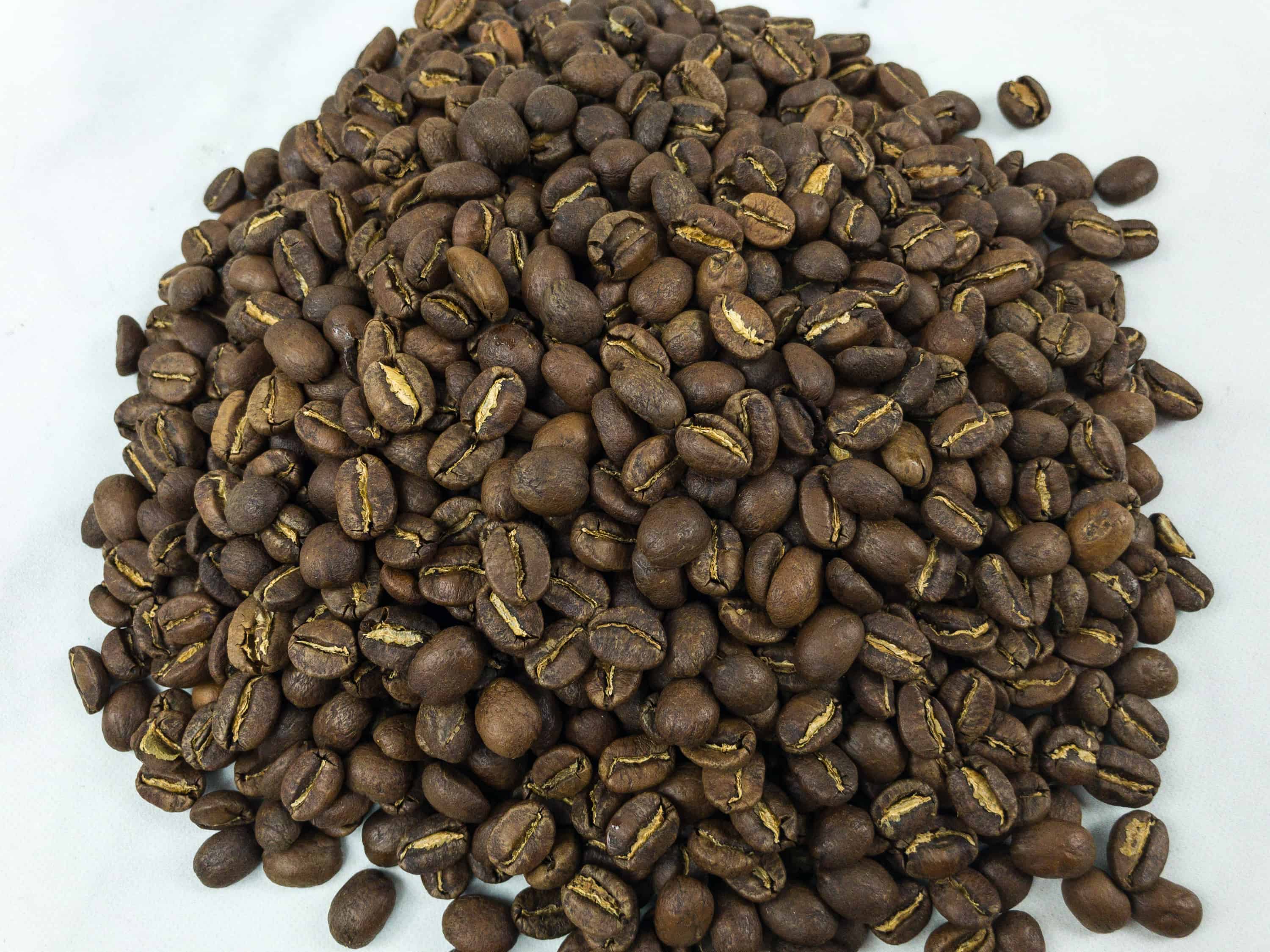 The beans still retain a bit of membrane. Sourced from 55 different contributing growers, the beans had a lot of character and variation in color.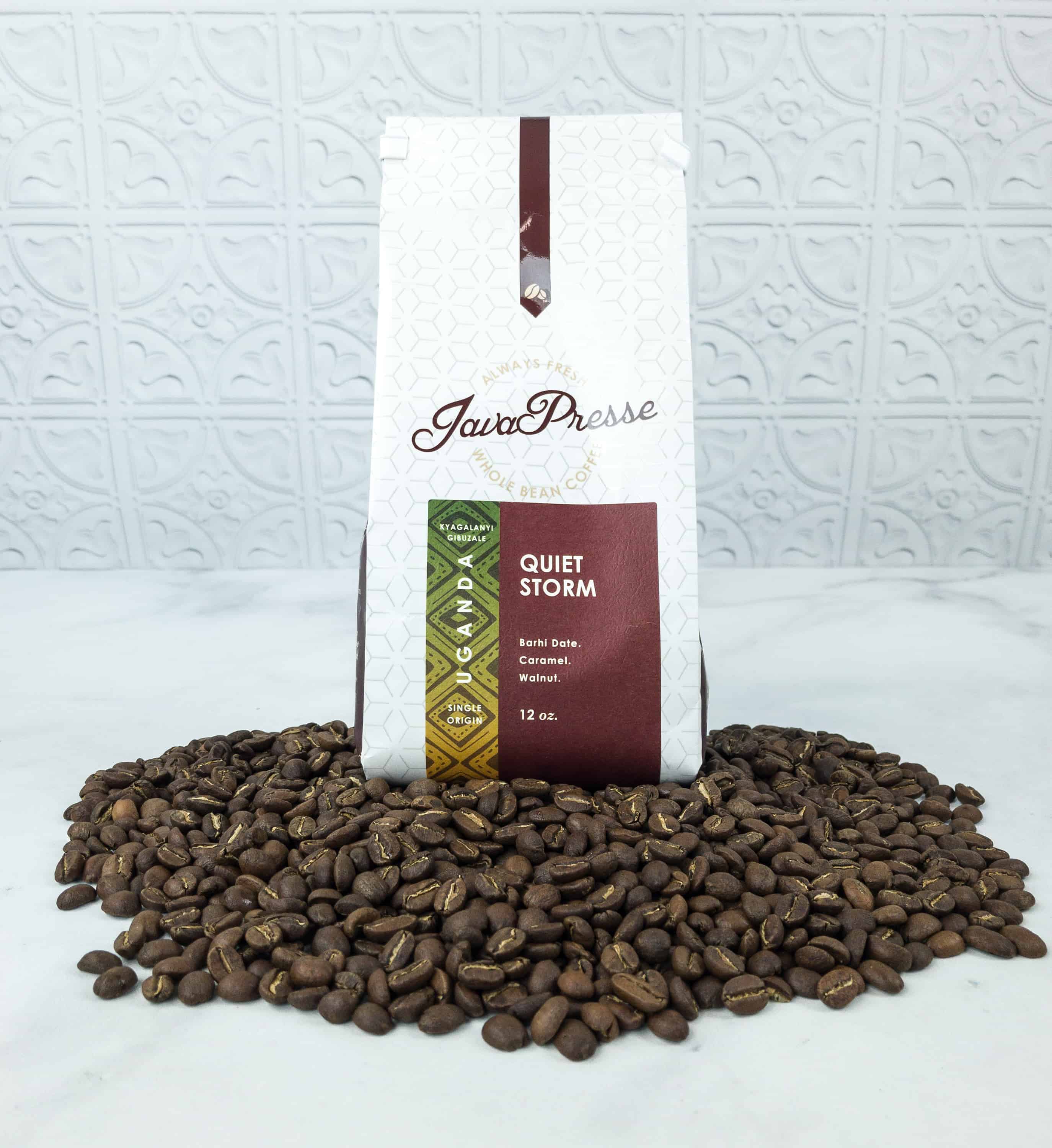 The distinct flavor of the date was very pronounced, and it created a nice finish that was sweet without being overly saccharine. The body consisted of frothy caramel and oily nuttiness in equal measure.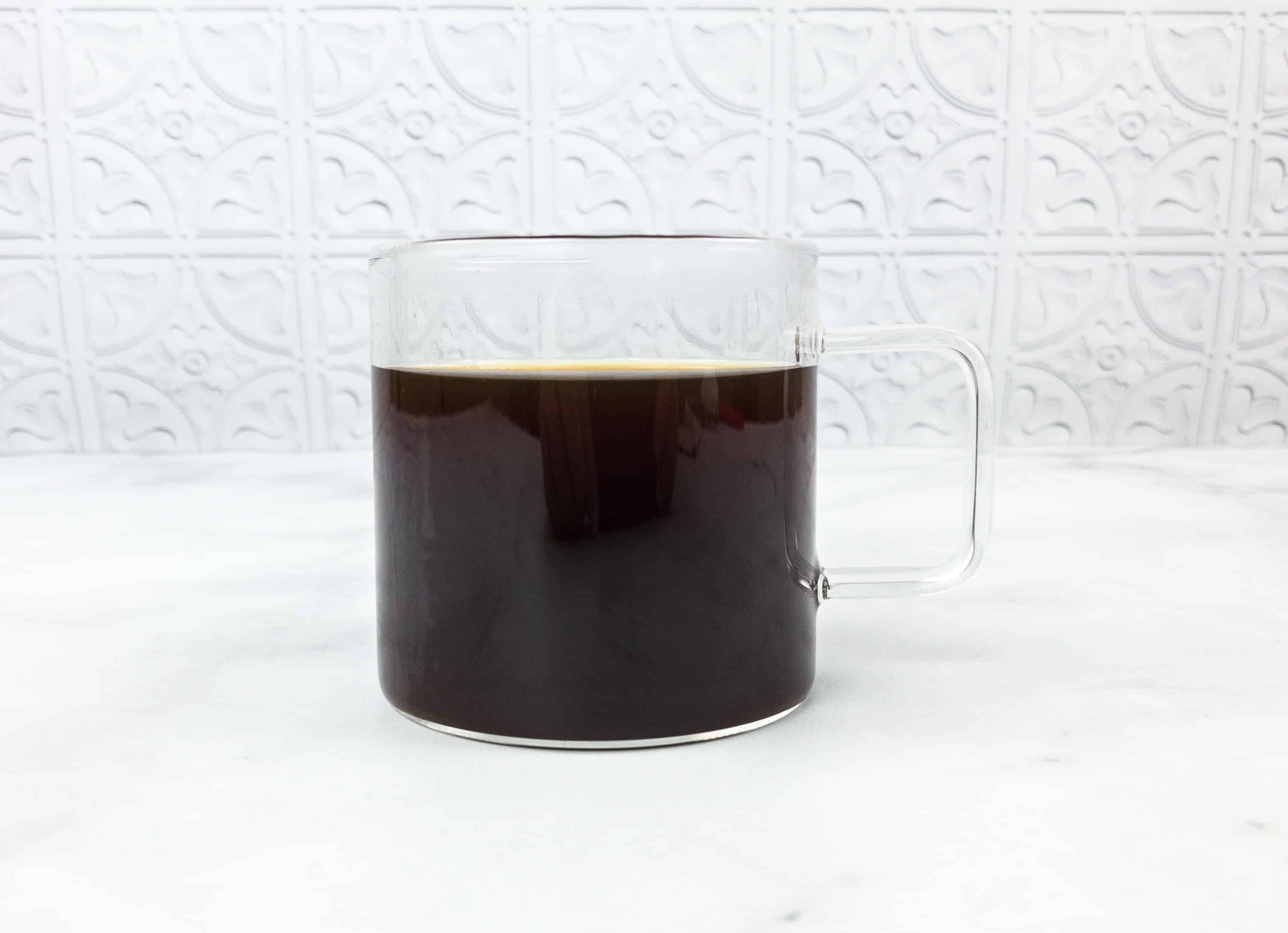 It has a moderate aromatic scent, providing a relaxing feeling in every sip. This coffee is light and mellow. It was long on blond tones, and I was a little surprised that it didn't share the strong raisin-like flavors of Kenyan varieties.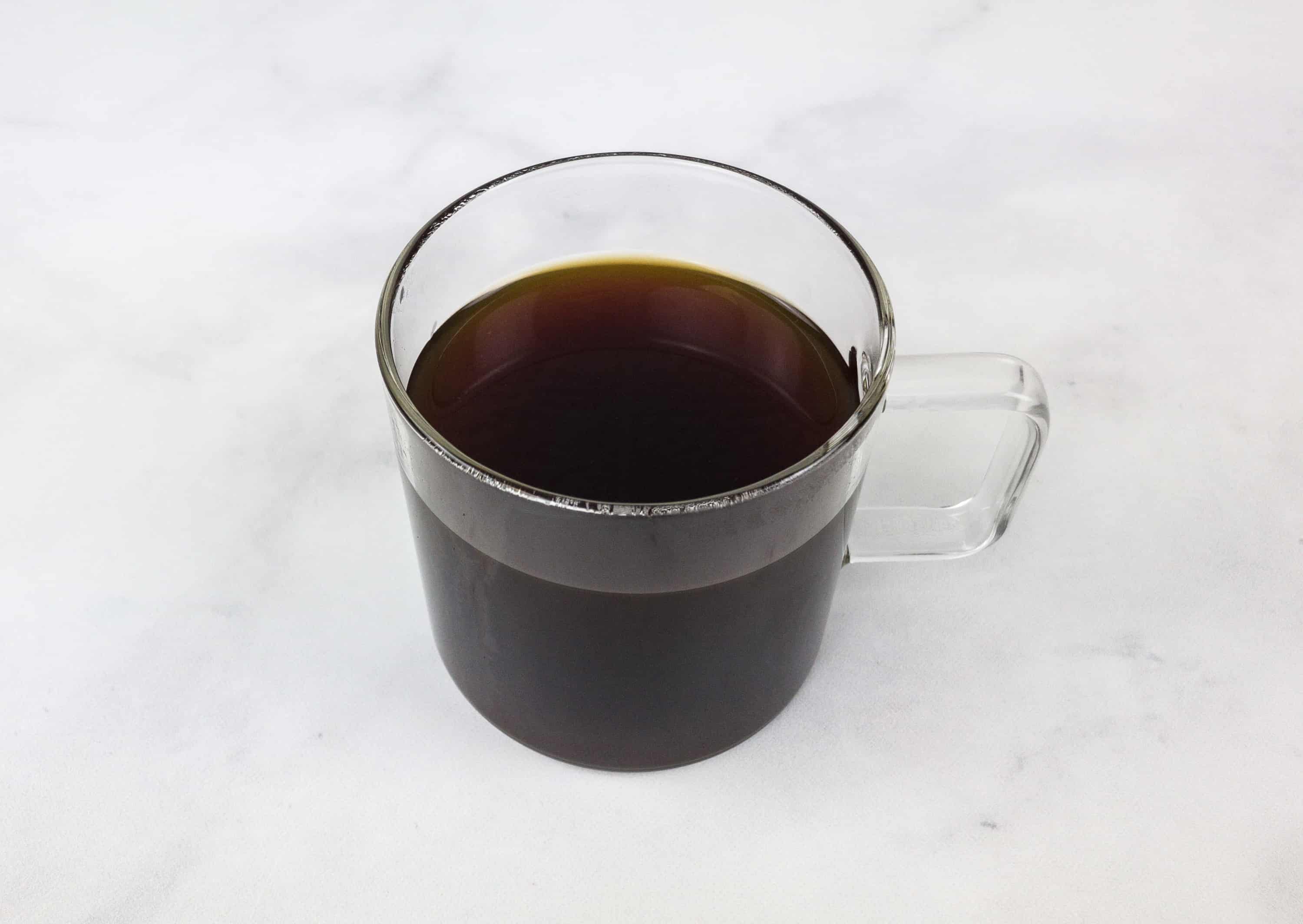 This is definitely the perfect cup of morning coffee to start your busy day!
Java Presse Coffee is simply amazing. They make it easy for me to get my hands on premium, fresh, and organically grown coffee beans from different places around the world. This month's featured coffee had a great balanced and mellow appeal — when I buy coffee by the bag instead of the cup, I like to have a brew that isn't overly eccentric of overpowering, and this selection is one I can see enjoying cup after cup. If you are a coffee lover who wants to explore a variety of high-quality and great tasting coffee, this subscription is worth a try. It's my first box and definitely not the last, I'm looking forward to more flavorful coffee from Java Presse!
What do you think of this month's box?
Visit Java Presse Coffee Of The Month Club to subscribe or find out more!