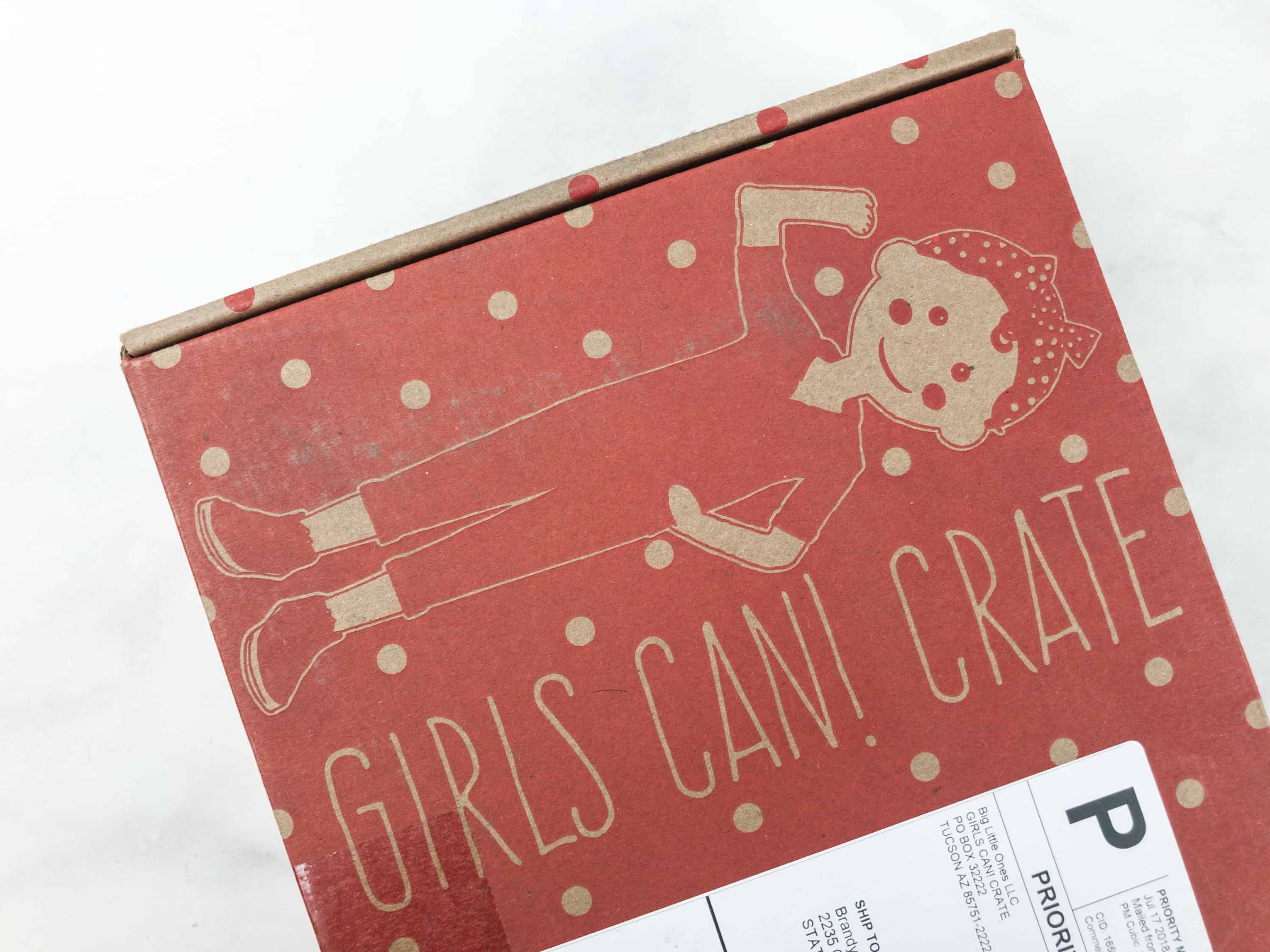 Girls Can Crate is a monthly subscription for children between 5 and 10 years of age that promotes the idea that girls can do whatever they set their minds to. Each month features a different female pioneer whose story inspires girls to achieve. Each box includes a 20-page activity book that includes the heroine's story, 2-3 STEAM activities, and creative play props. Boxes cost $29.95 each month with themes that celebrate female pioneers from diverse backgrounds, but the activities themselves are usually gender neutral.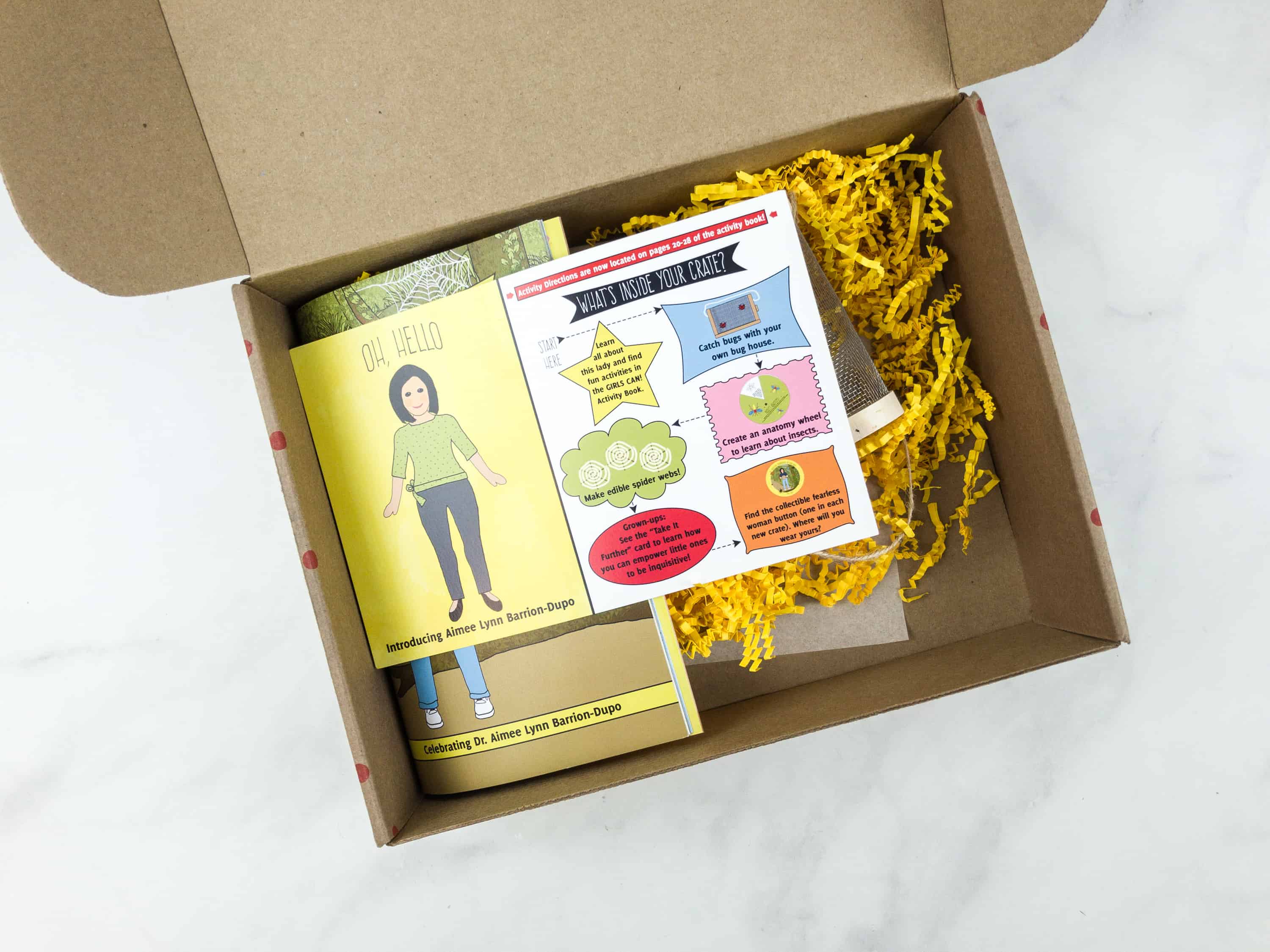 This month celebrated the life of Aimee Lynn Barrion-Dupo.
DEAL: Save 15% on your first box! Use coupon code HELLO15.
Everything in the box!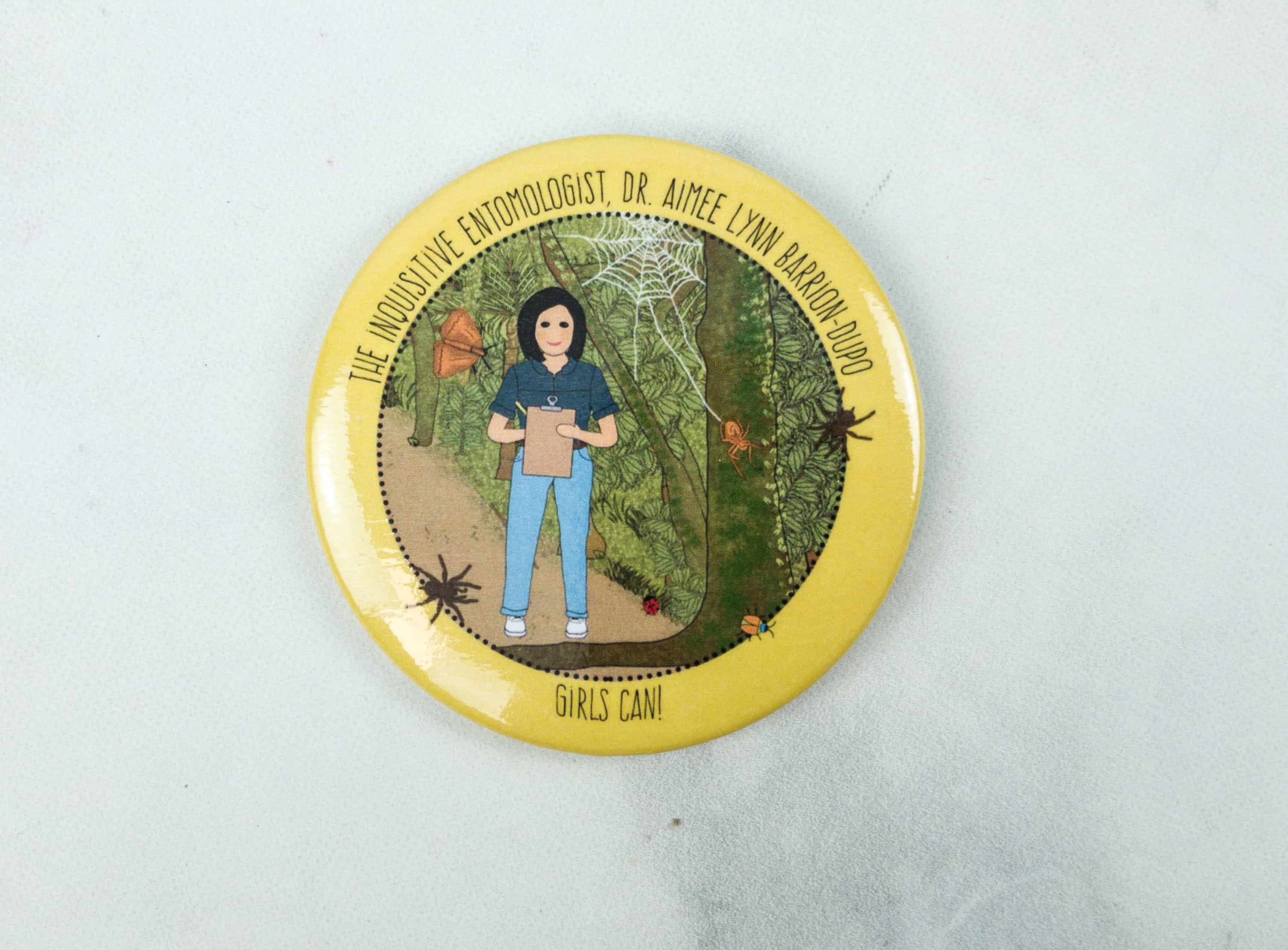 The pin has an elaborate and detailed design. It truly captures the essence of being an Entomologist.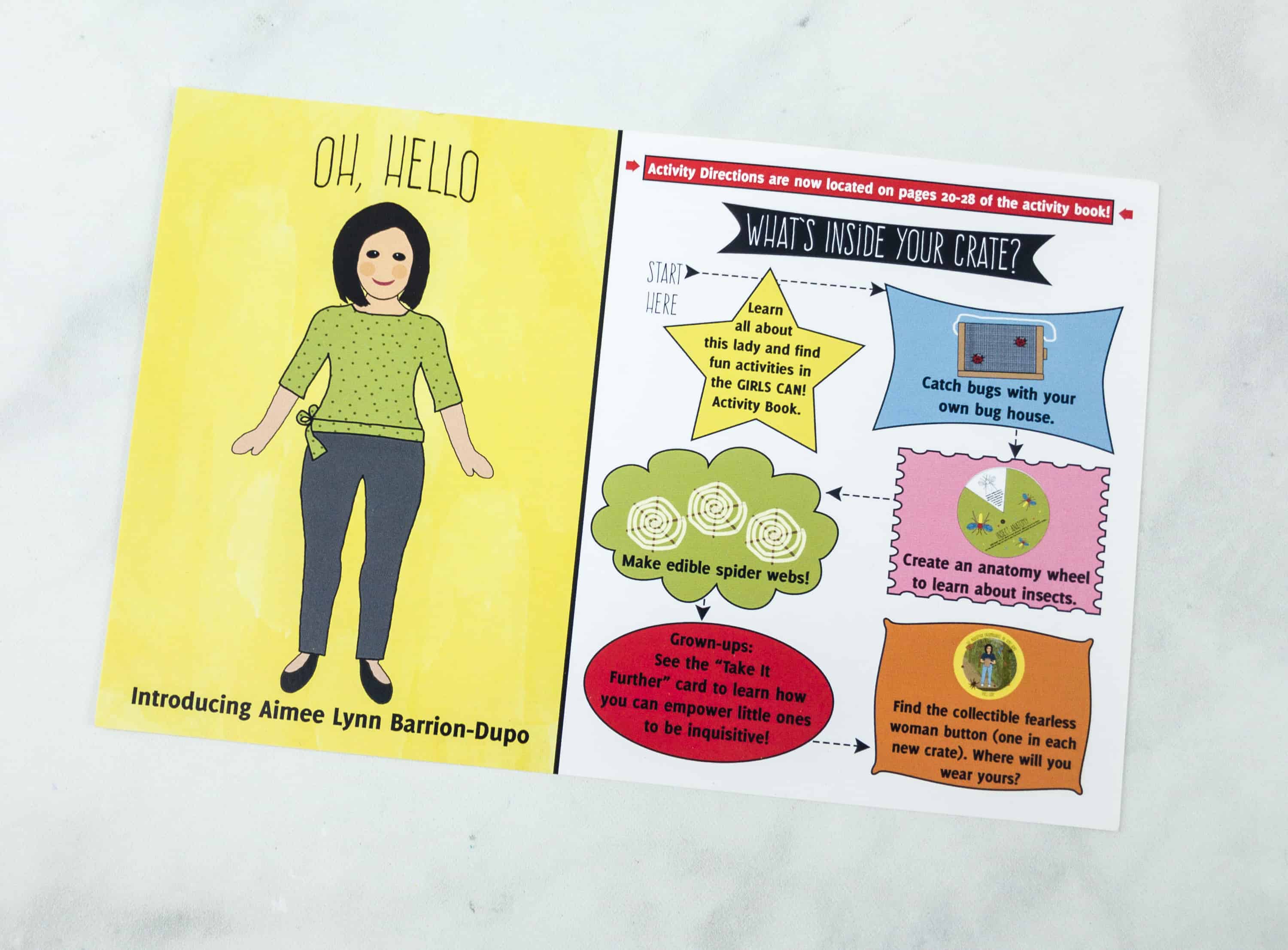 There's also a pamphlet that lists what's inside the crate.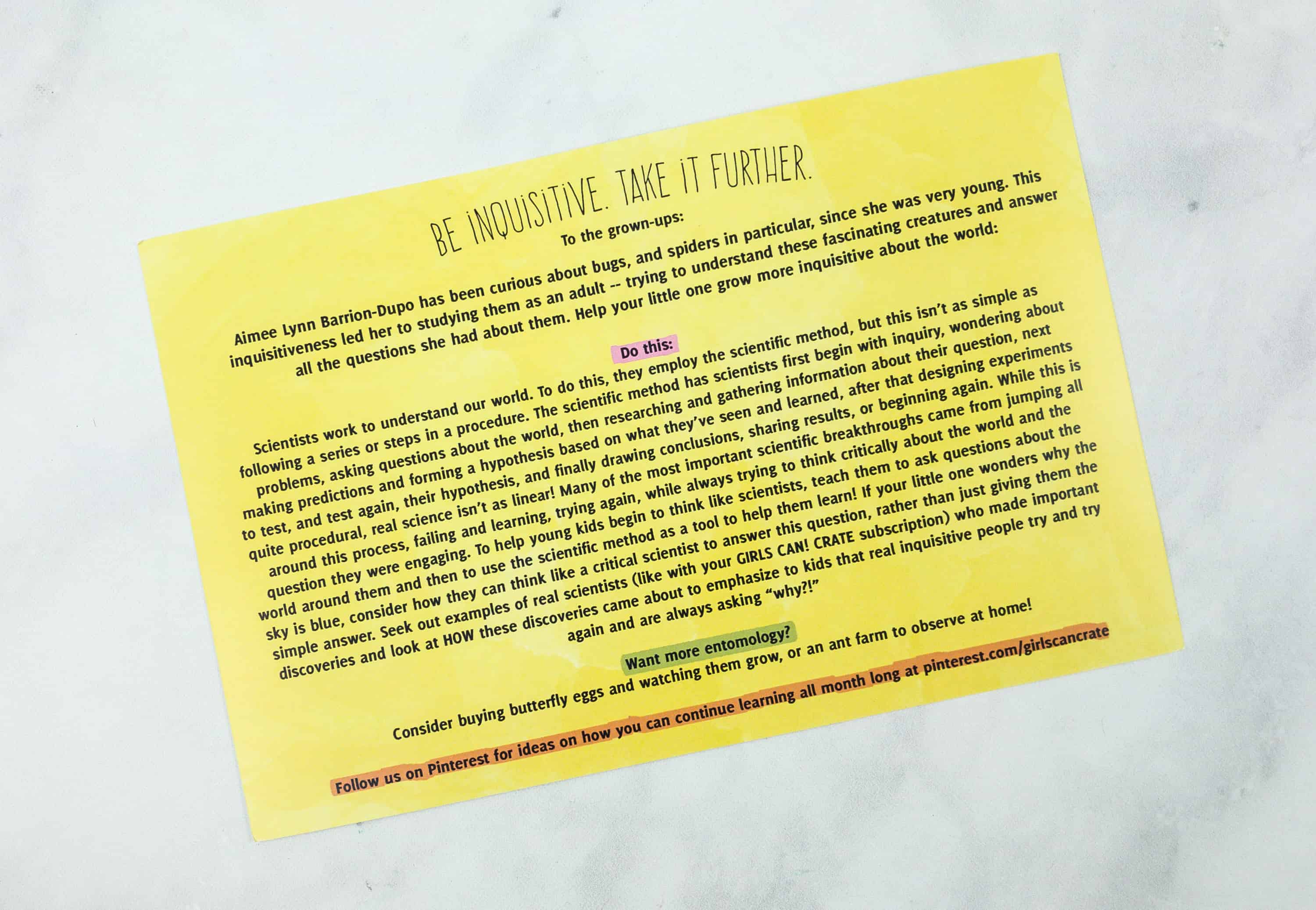 Meanwhile, these are pointers for parents on how to help kids grow more inquisitive about the world.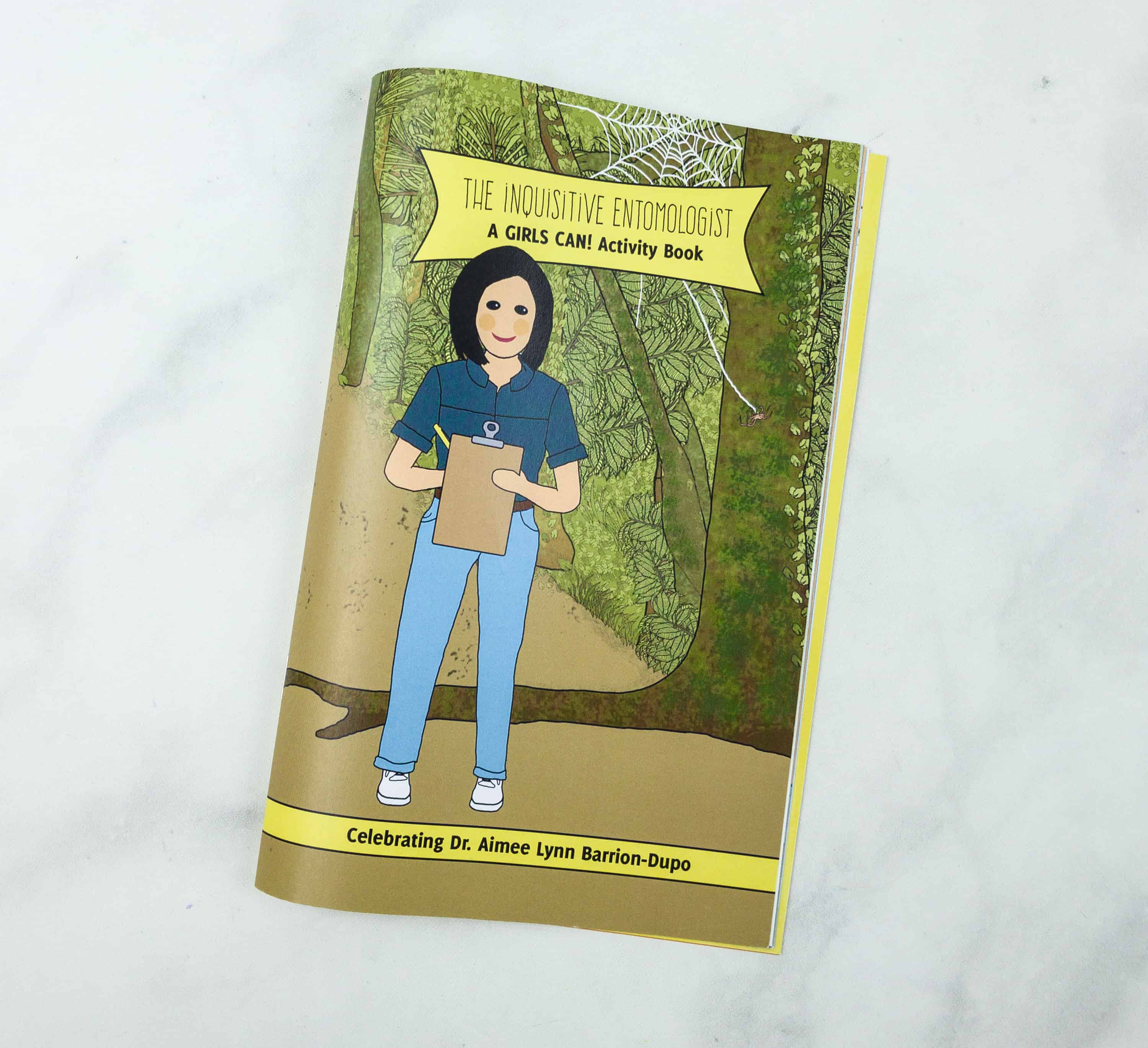 The design of this page is a blown up simpler version of the pin.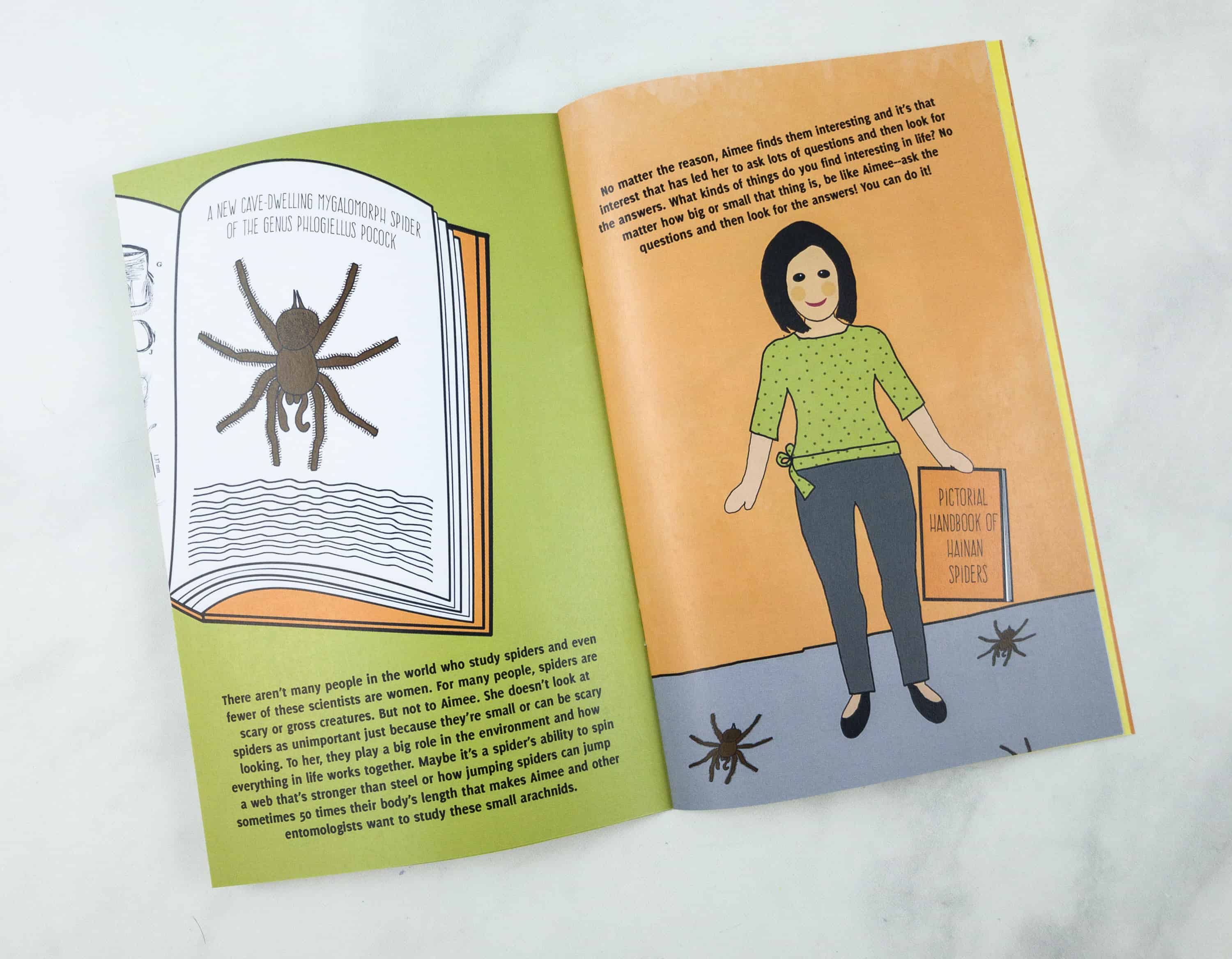 Dr. Aimee Lynn Barrion-Dupo shows that there all are species are valuable no matter how small and there's beauty in everything.
Every insect is unique also and can be classified into different categories. This book would not be complete without the realistic illustrations and word games.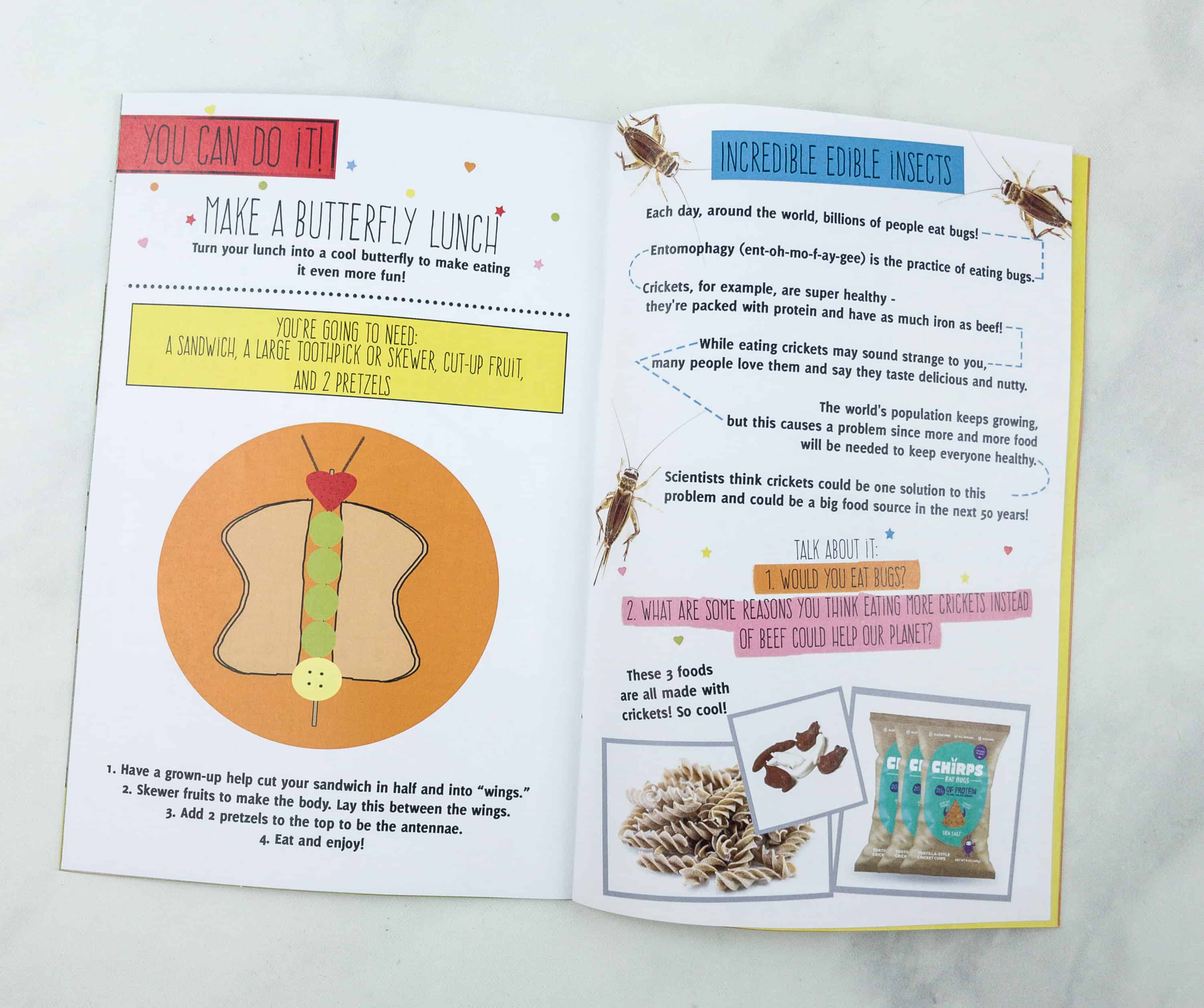 They even included a fun snack-making activity, as well as trivia about edible insects.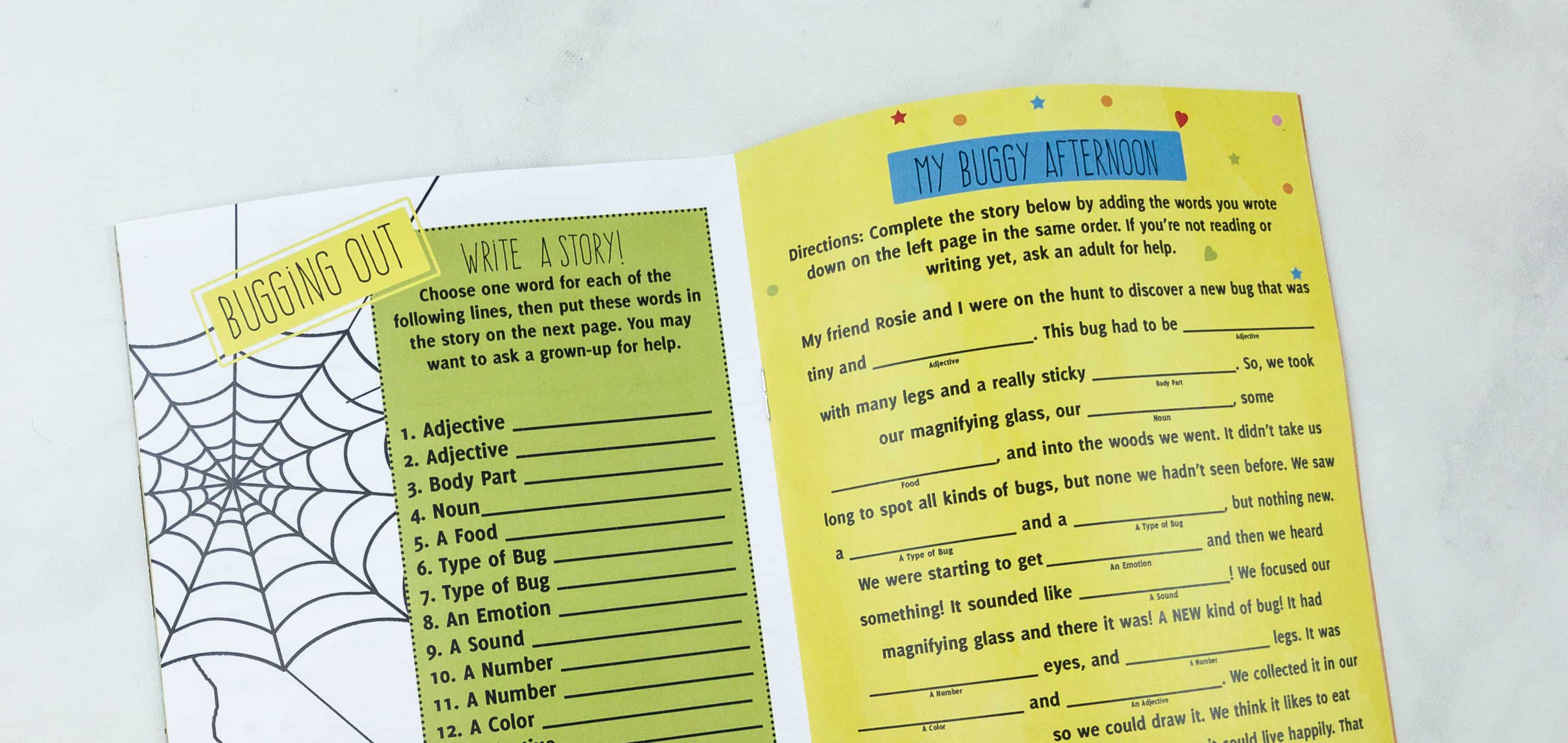 The next two activities encourage the kids to be creative by creating their own story.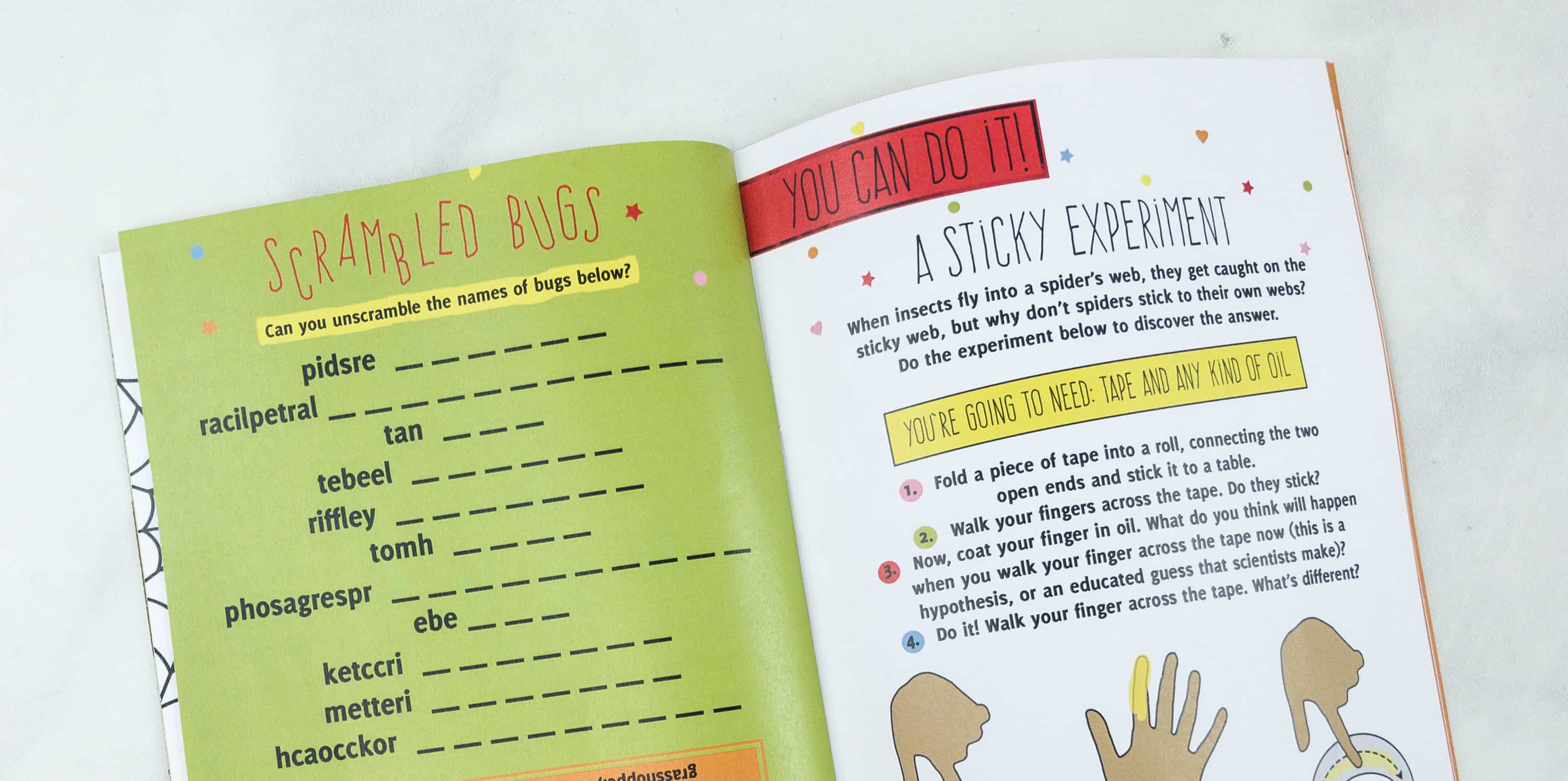 More vocabulary words are introduced in the scrambled words activity. The magazine also introduces kids to experiments. It actually increases a child's curiosity about how other things work.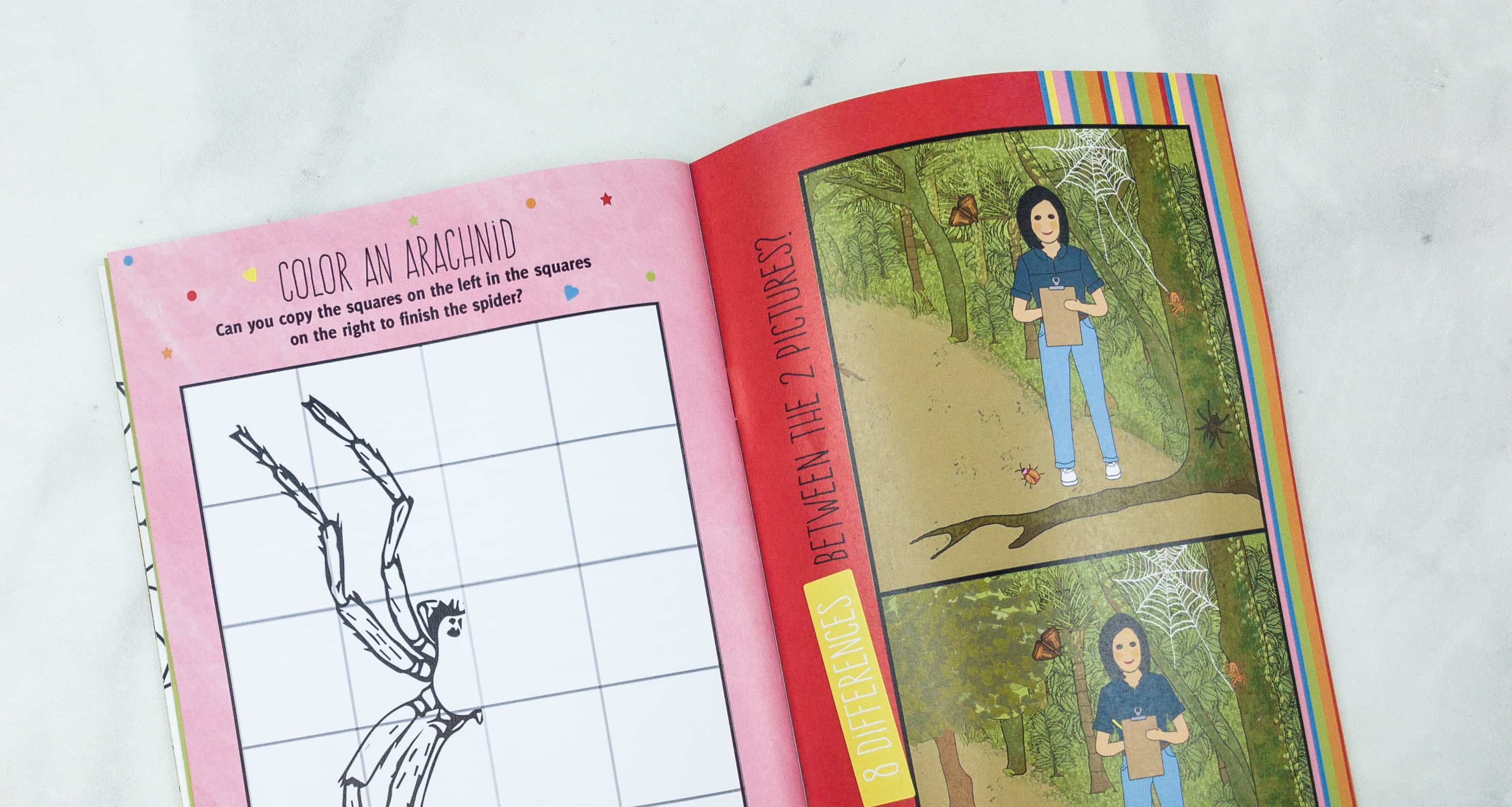 Can you draw the other half of the Arachnid? If you got bored with drawing you can simultaneously spot the difference on another page.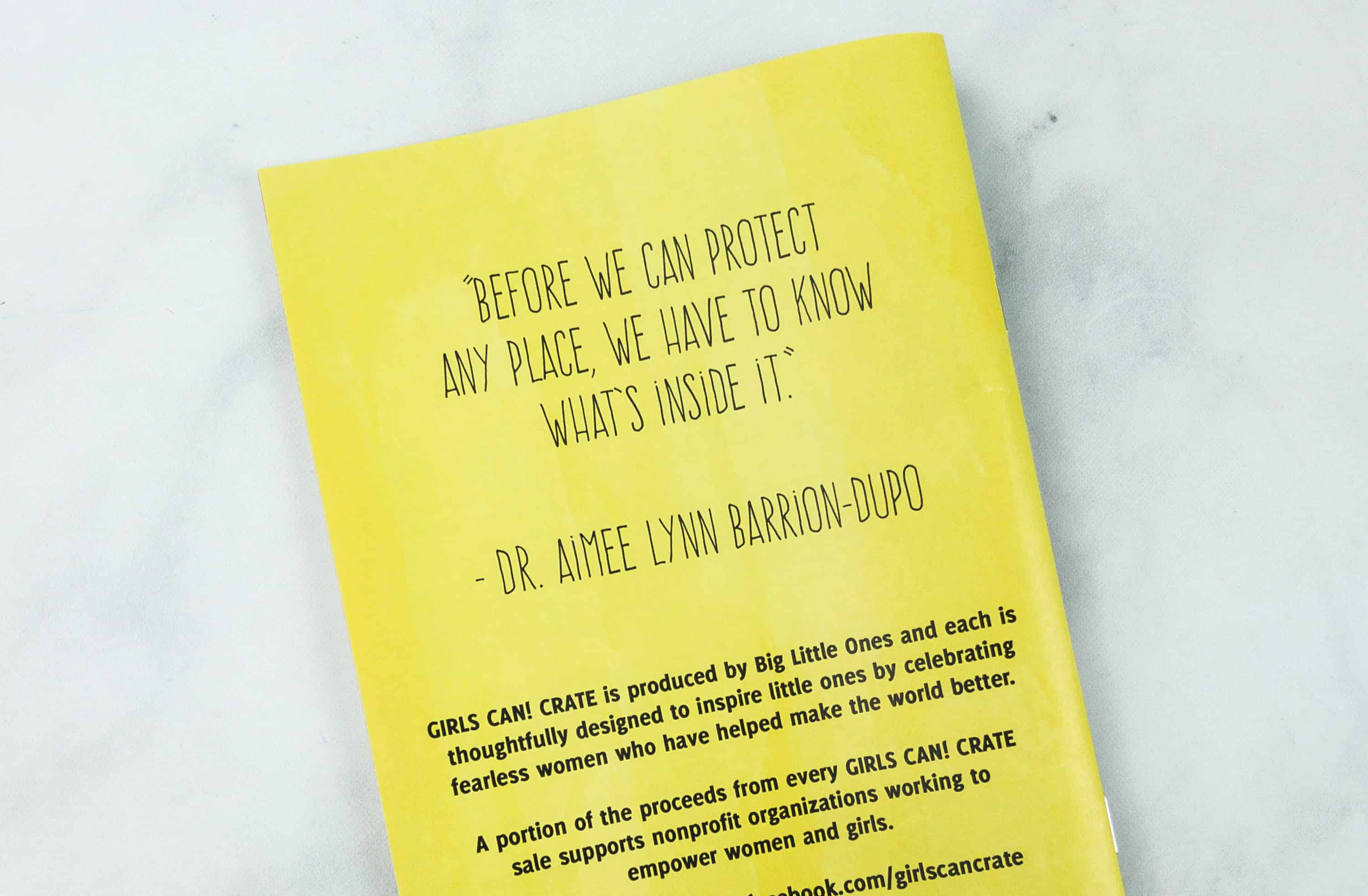 Before we can protect any place, we have to know what's inside it. – Dr. Aimee Lyn Barrion-Dupo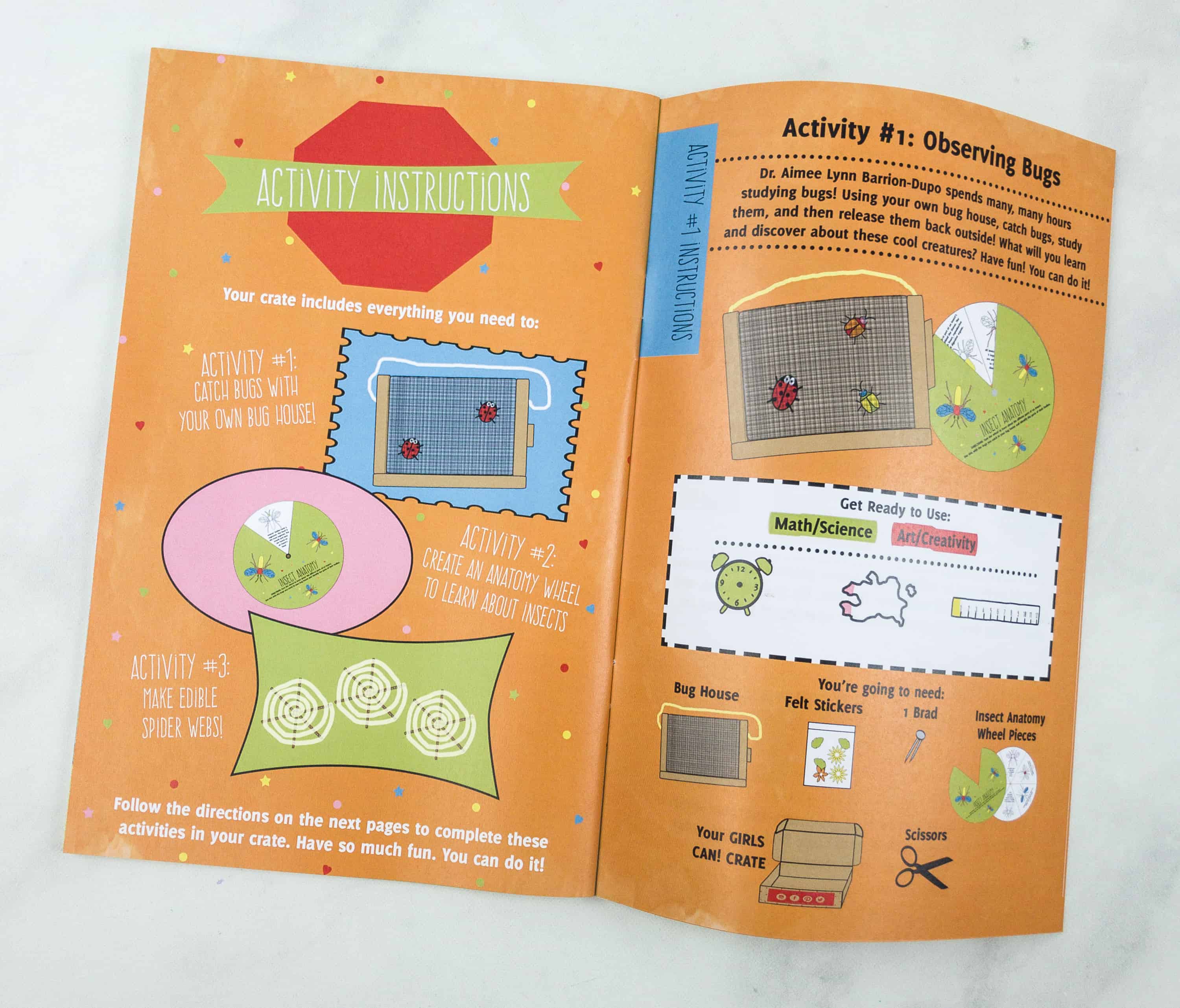 We have 3 activities: First, we have to catch bugs with the bug house. Second, we have to create an anatomy wheel to learn more about insects. Lastly, we can also make edible spider webs!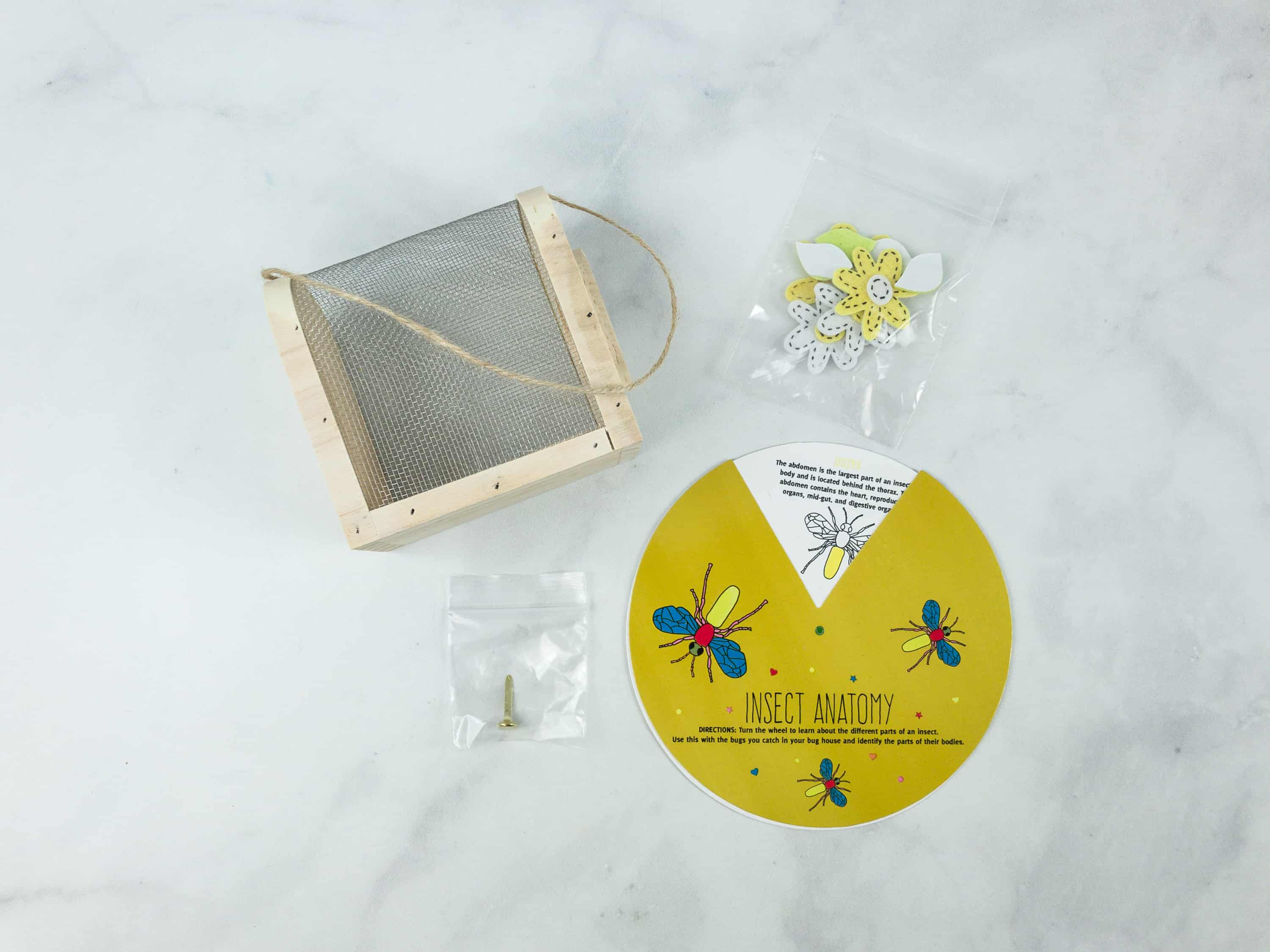 Here are the materials needed for the first and second activity: a brad, a bug house, the anatomy wheel, and felt stickers for decoration.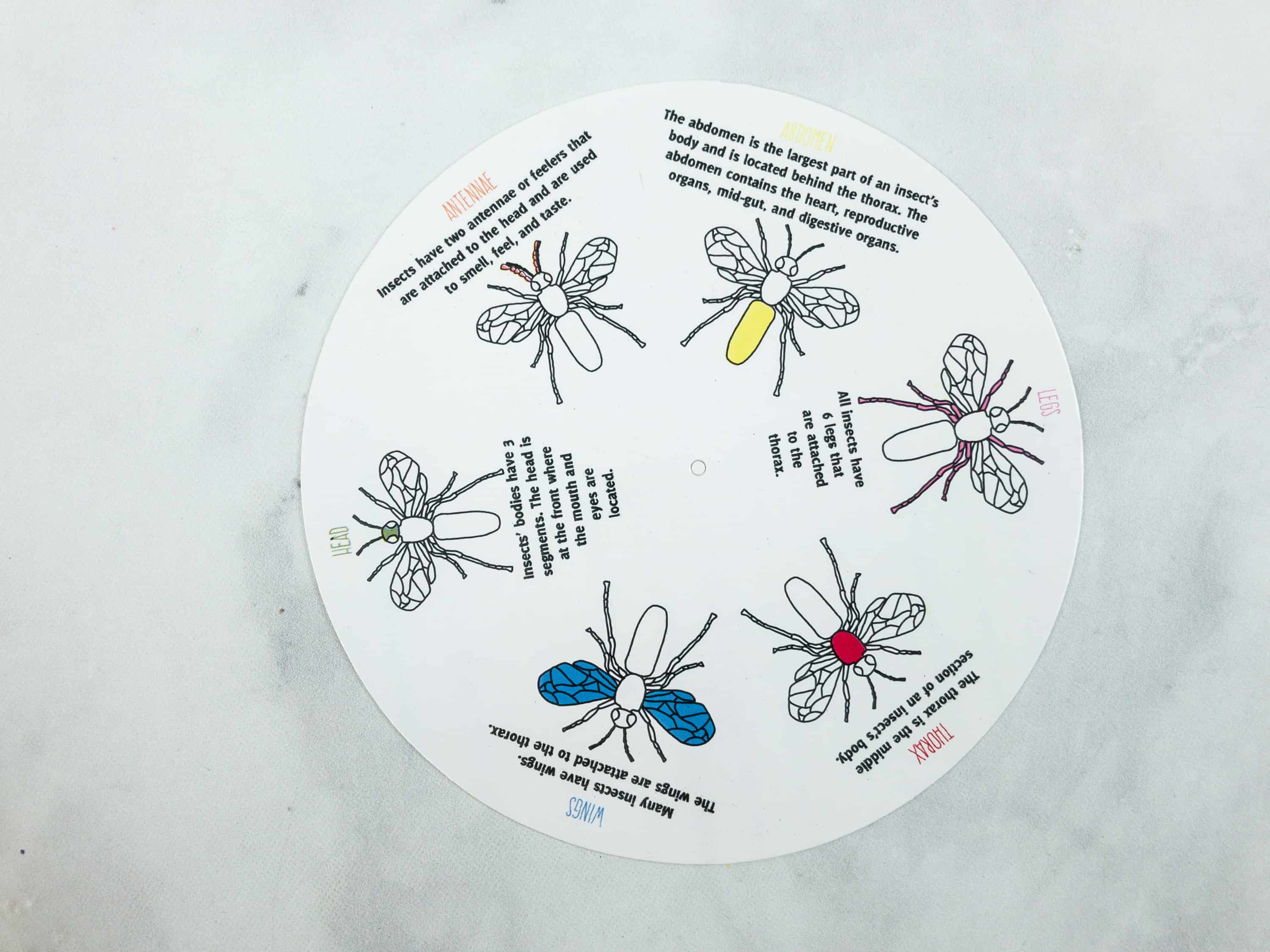 My kids always wondered about the parts of the insects. You don't really get the details of their body or their parts because they are so tiny. This anatomy wheel is helpful to easily understand the insect's body parts. The information is connected to the colored part of the drawing.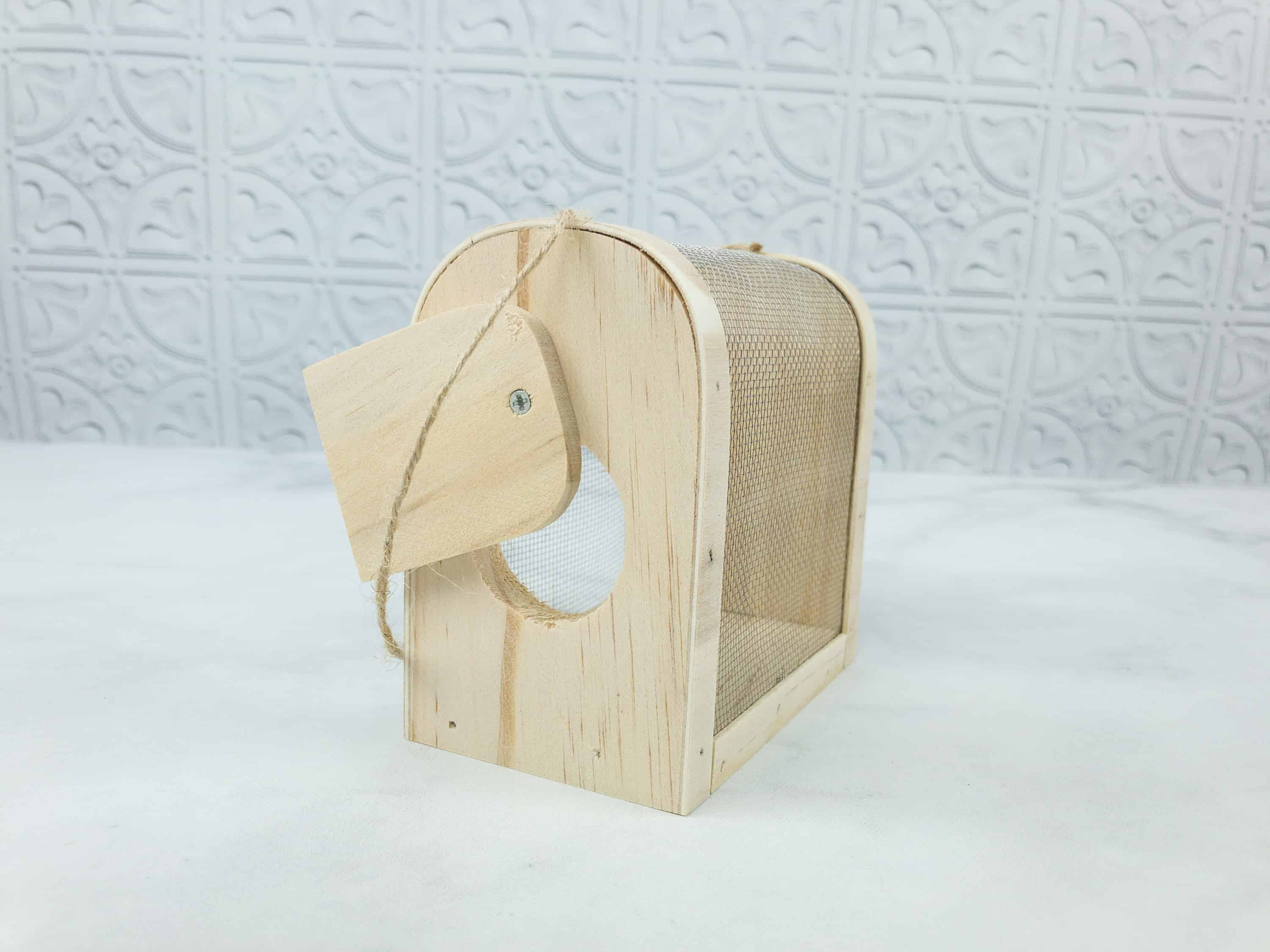 Oh, look! There's even a side swivel wood at the end that works like a window. It has a screen so the bugs can fully breathe and you can easily observe what they're doing.
We found a caterpillarish thing! It's so little but also so cute!
My daughter tilted the flower so that the caterpillar would carefully crawl into the cardboard.
All the things that are caught in the cardboard are placed in the bug house.
See? We picked out some twigs leaves and some petals to make the bugs feel welcome and not get homesick.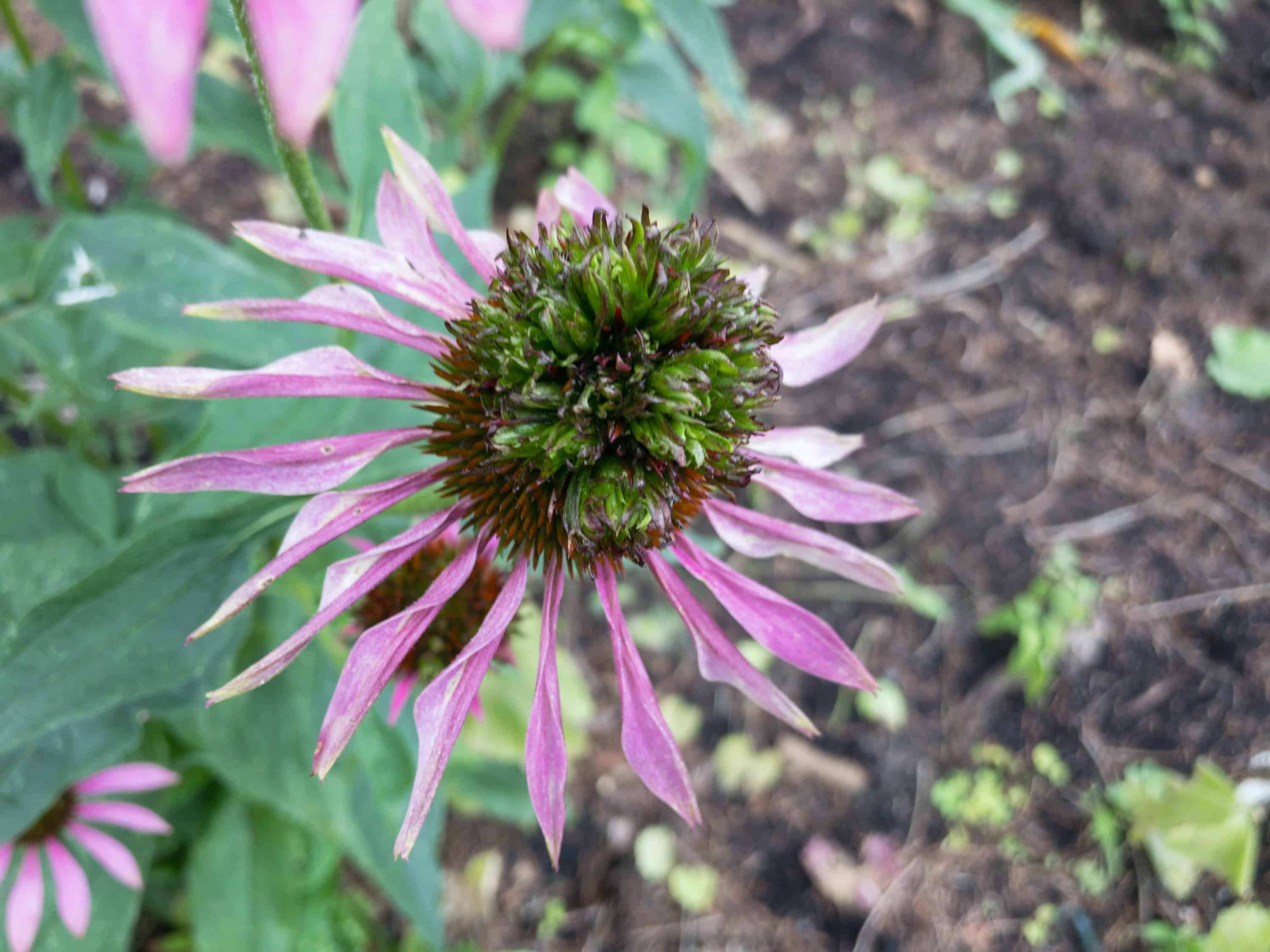 This flower is a budding a new one.
I let her continue on collecting bugs and she carefully transfers them to the bug house.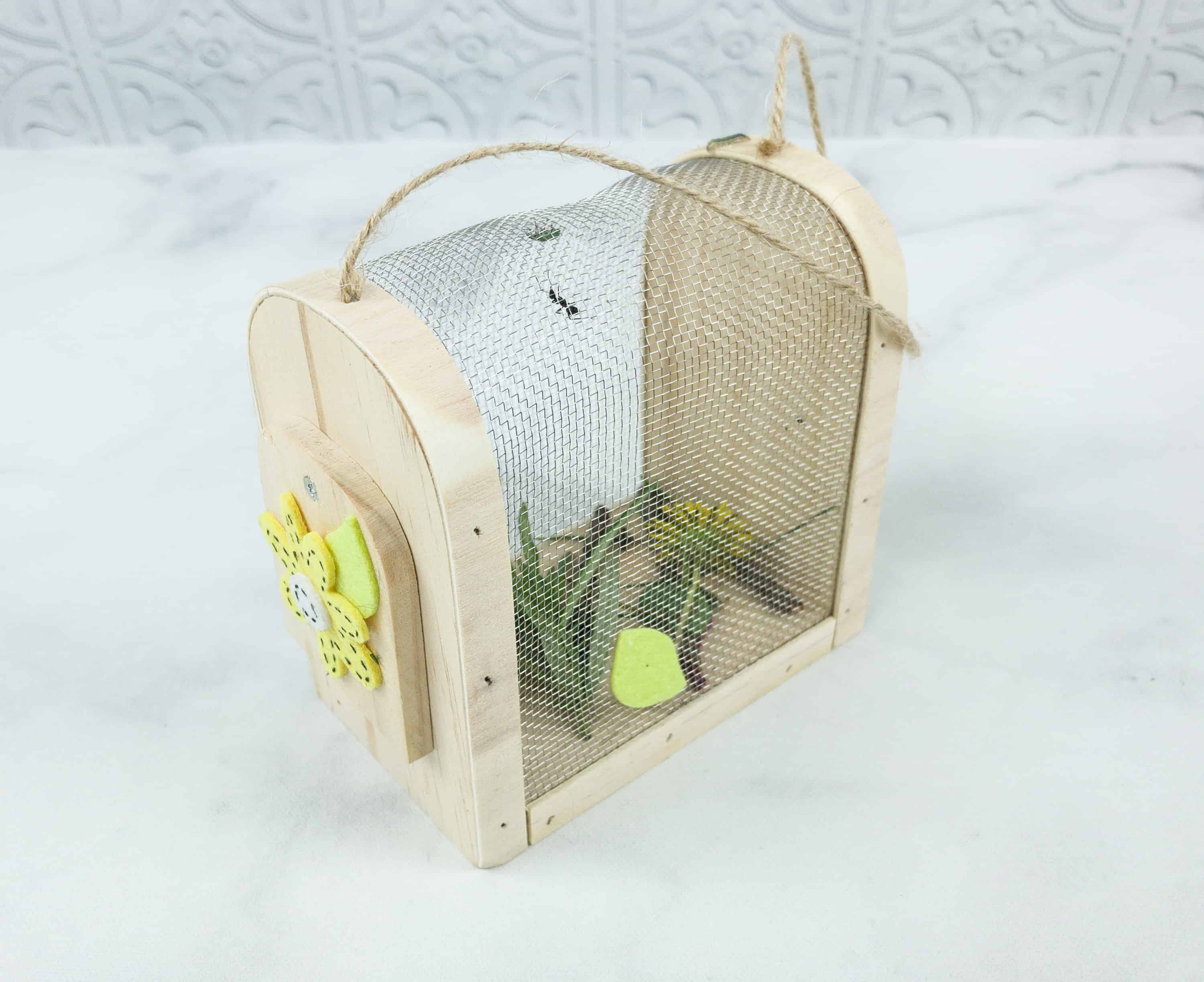 These are the bugs that my daughter caught earlier, feel free to inspect!
There are ants and a grasshopper…wait a minute! The caterpillar is trying to escape!
Look at this curious little cutie. He broke free and earned his freedom! We let everything go free as soon as we finished our inspection. My daughter also made the wheel to help identify her bugs.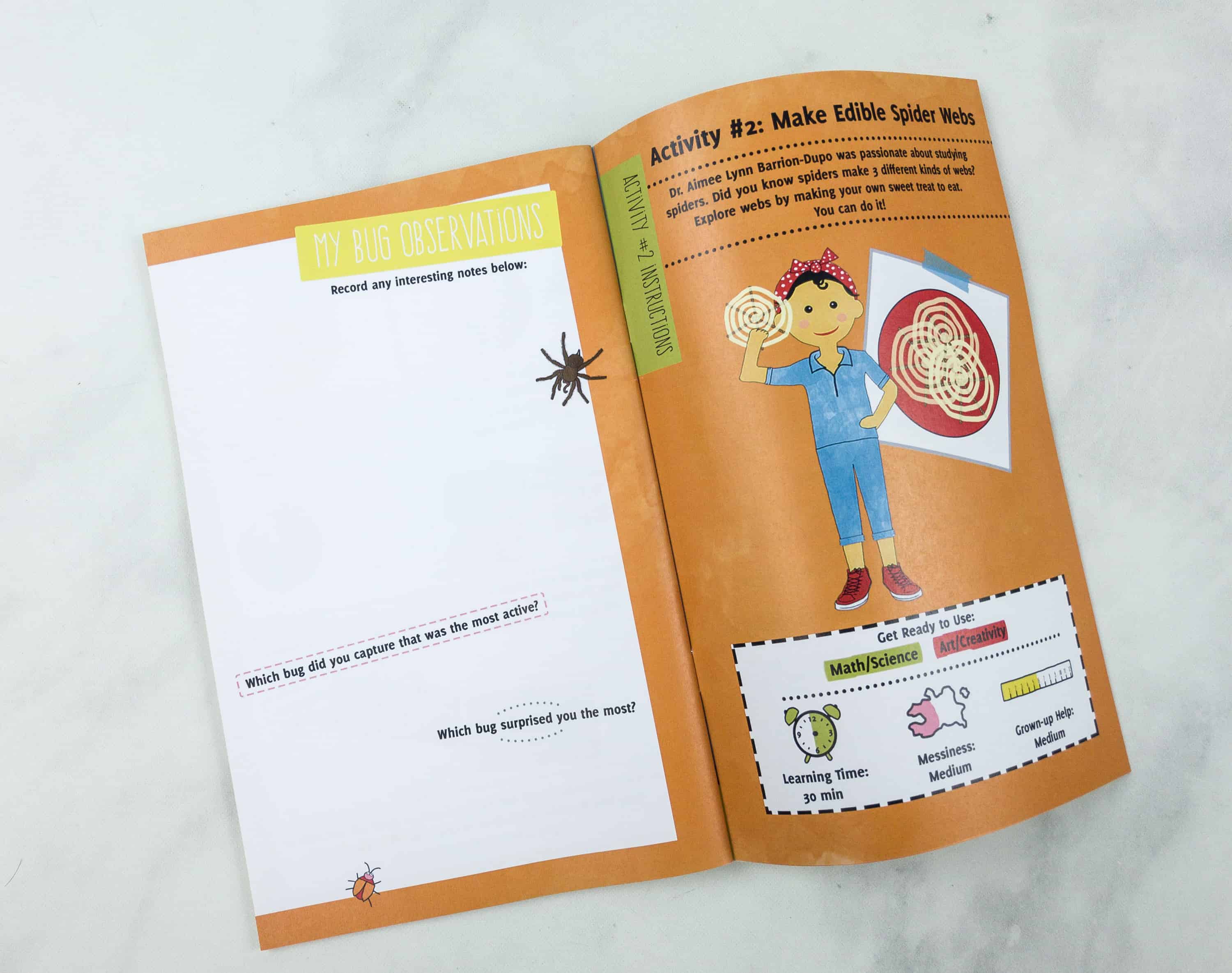 I think she will draw the caterpillar because it does have a character in him to escape. Now, we are ready to make some edible spider webs!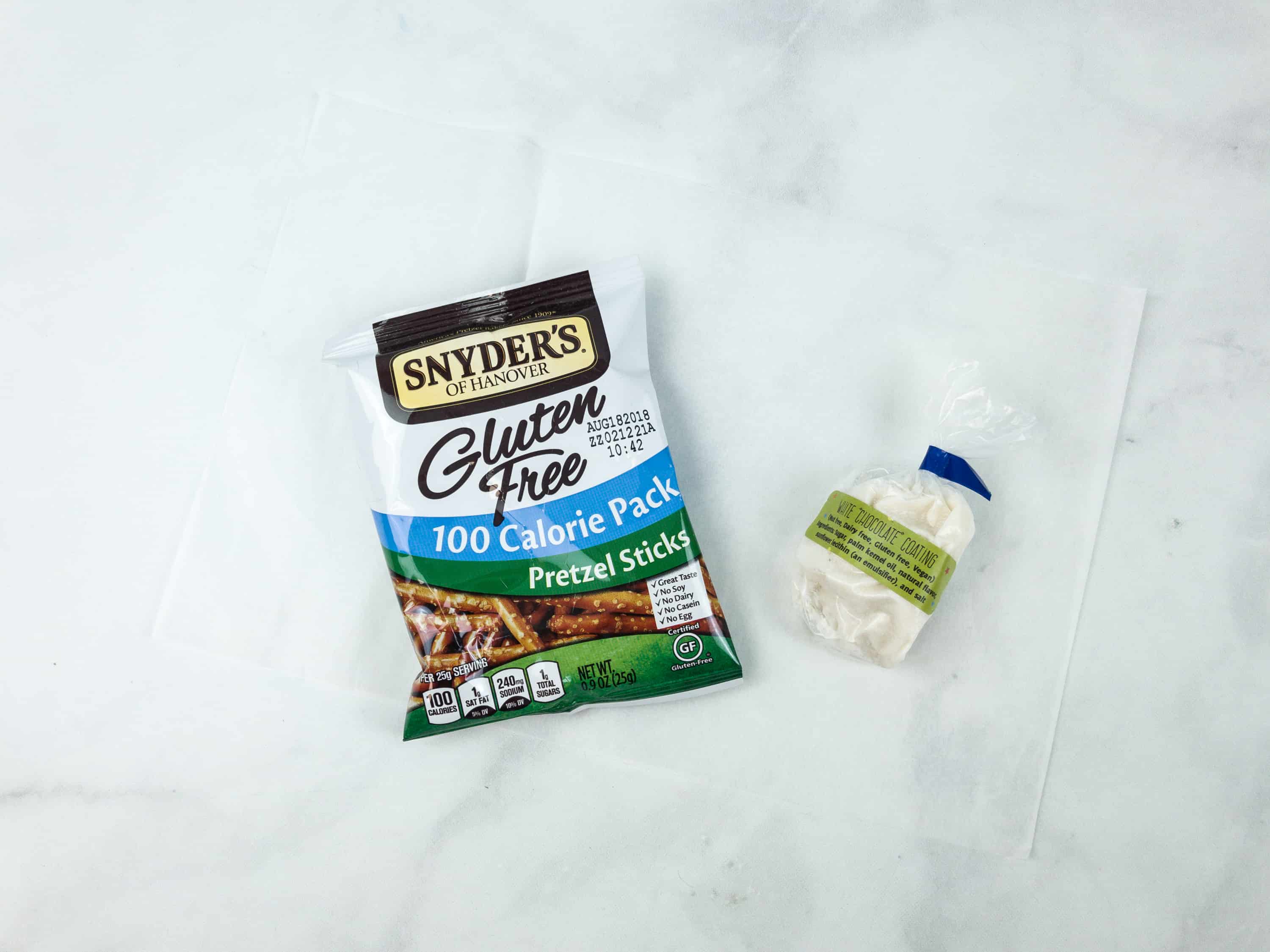 We have gluten-free pretzel sticks as the foundation and drizzle them with white chocolate to make it look like a web.
It will certainly be nice to make this again for Halloween.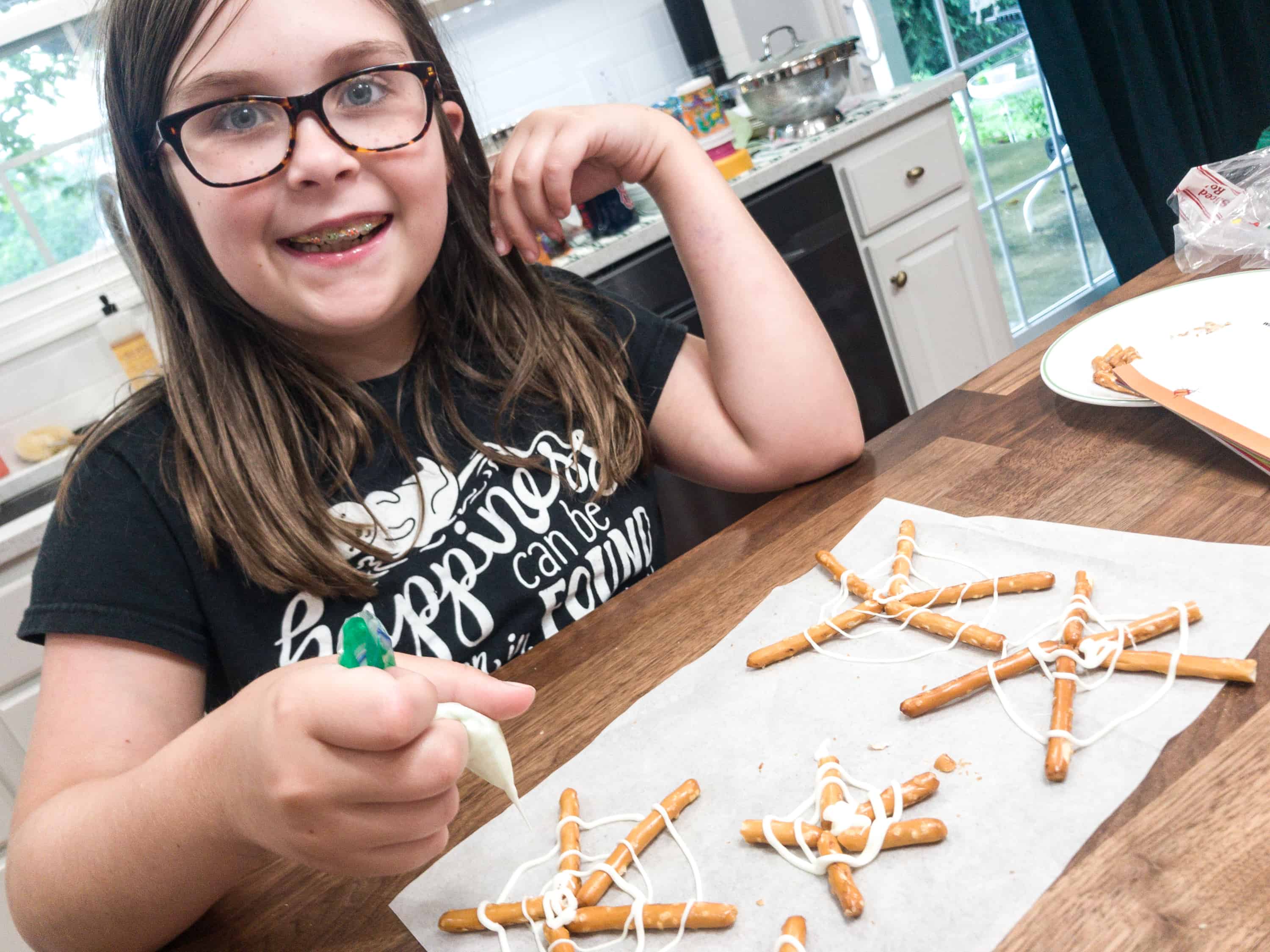 So much fun!
They're not perfect but they taste great!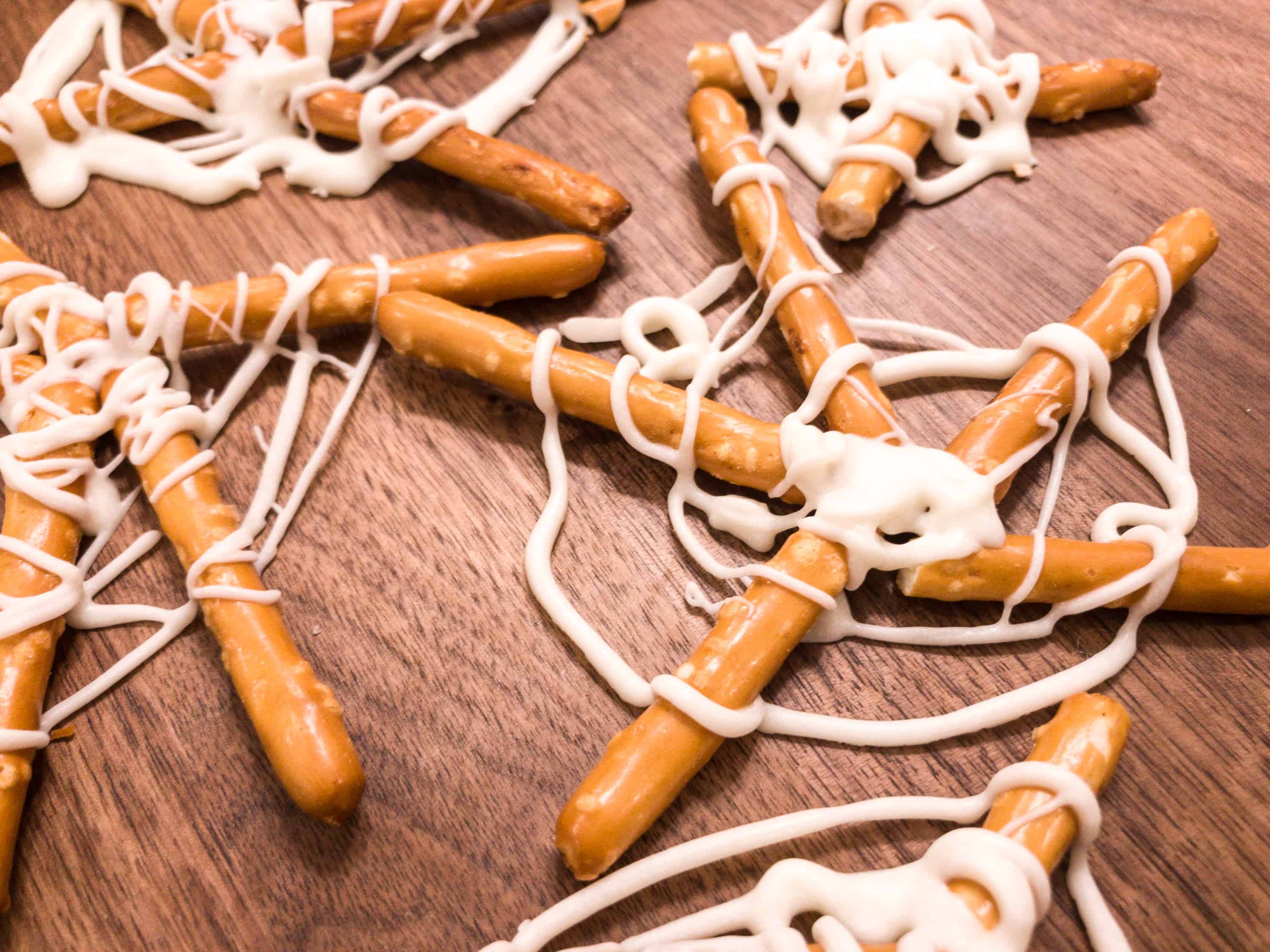 We examined the thick and thin loops closely!
The main activities are pretty simple to do but it allowed my daughter to have a needed garden exposure. It is nice to go out sometime and notice the little things that exist around you.  Even insects have character and base their behavior on their instinct to survive. The bug house made her focus and emphasized the insects' differences. She got to observe them all. The caterpillar surprised us the most. She also enjoyed making those healthy cobwebs for us. The puzzles and activities of the booklet were fun too. This month's crate really showed us a glimpse of the insect kingdom through the eyes of Dr. Barrion-Dupo. She broke the stigma of women and insects and paved the way for other women to not be afraid of pursuing their dreams.
Do you enjoy Girls Can Crate as much as we do? What's your favorite thing about this subscription?