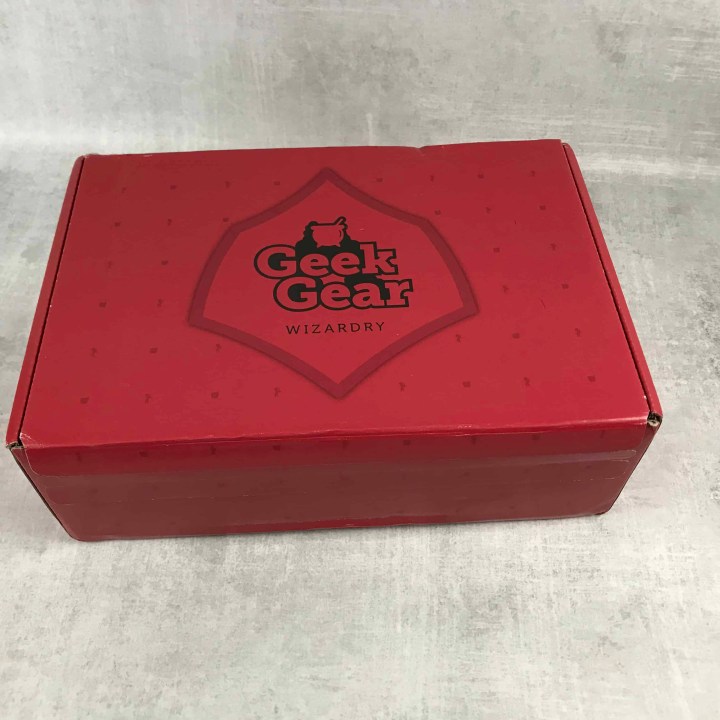 Geek Gear has a special Harry Potter themed edition of their monthly subscription box, now called World of Wizardry! When you sign up, let them know which house you're in, and they'll take care of the rest, delivering a box of magical items to you every month! The items are not authorized or official, but they are good quality and very creative.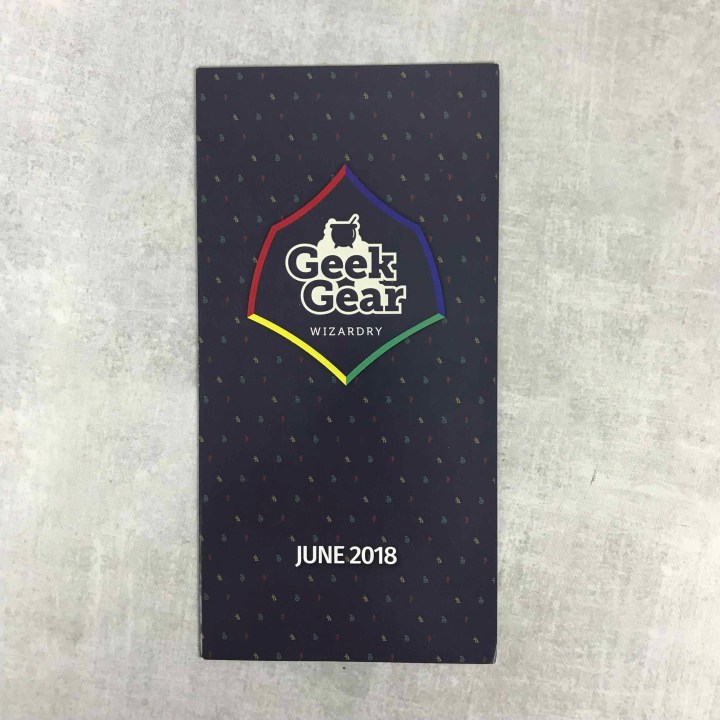 A tri-fold pamphlet product book, doesn't give much information but has beautiful photos. I do love the addition of prices even if they are in euros.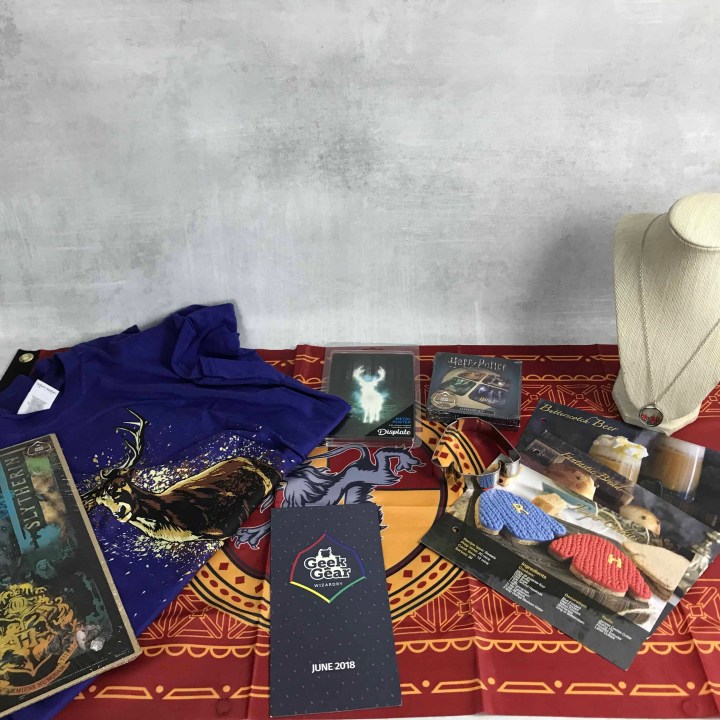 All of these amazing Harry Potter themed items in one handy subscription box. My heart is racing in anticipation.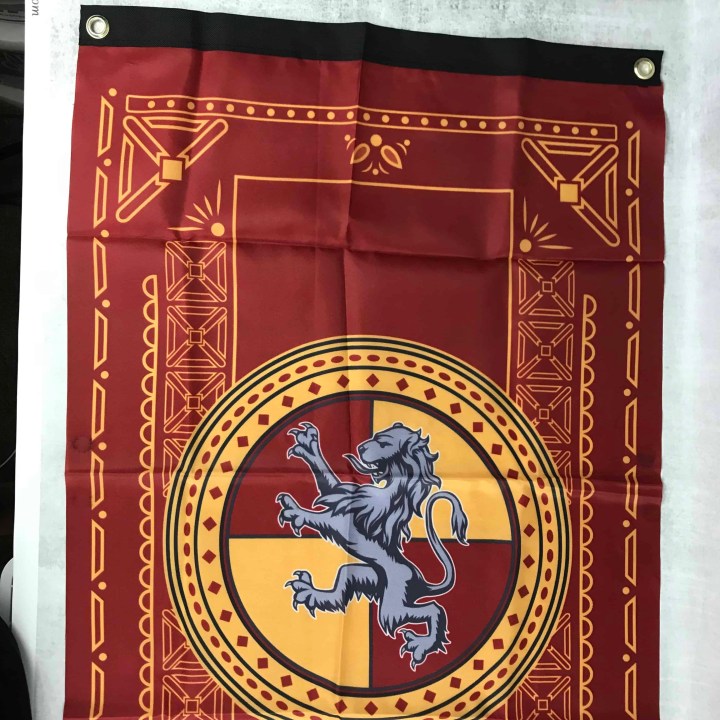 Exclusive House Flag Banners. I love the idea behind this banner, however, it's not as well thought out as I had hoped. The fabric is very thin and could never be hung outside on my door as a reminder of my house pride because it would disintegrate in the sun. It's a little too large for my fan-girl shelf guess that means it gets hung behind the couch.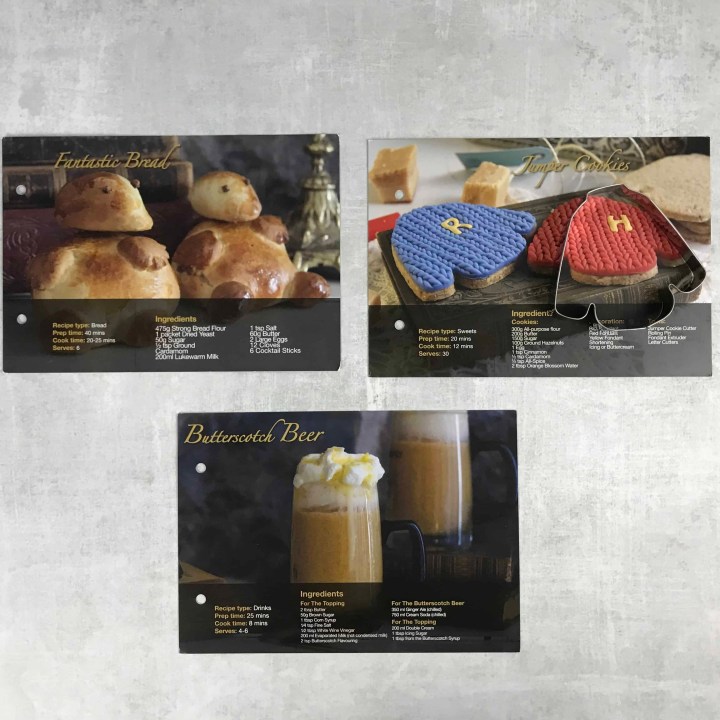 Exclusive Jumper Cookie Cutter and Cookbook Recipes: Jumper Cookies, Butterscotch Beer and Fantastic Bread. I can't wait to put the cookie cutter to great use. Hopefully, my decorating skills will rock. I think the recipe I'm looking forward to most is the Butterscotch Beer, it sounds delicious. My daughter is over the moon about my bread making skills, I hope I don't disappoint her with this Fantastic Bread recipe.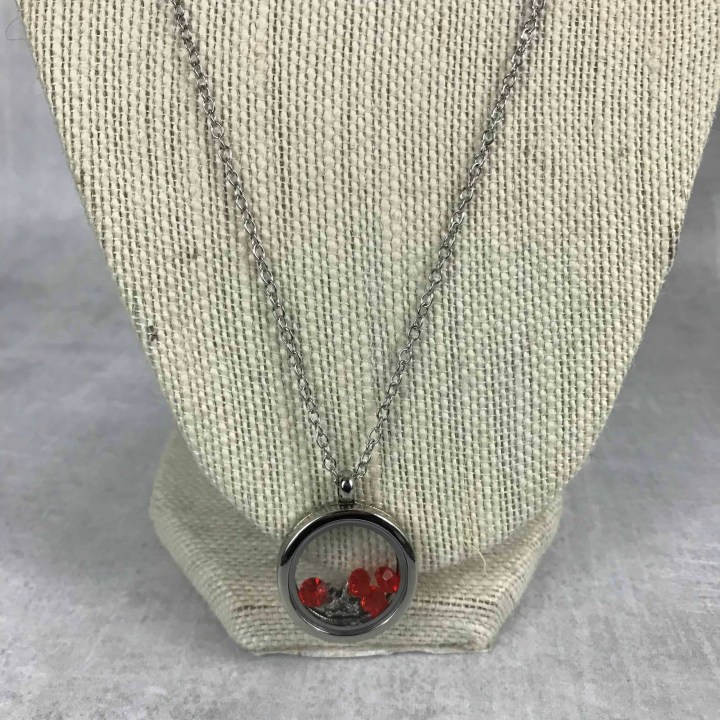 Exclusive Charm Necklace. Hidden inside is a detailed metal charm of the animal emblem of my house and colored crystals. These necklaces can be opened and customized with your own charms if desired. The versatility of this necklace is a super selling point for me.
Exclusive Harry Potter Coasters. We have all of our favorite characters and even my favorite character to dislike…Draco. I love these coasters, they may even replace the house color coasters I received in this box months ago. I think my favorite part is how sparkly and new these are and the pictures really embrace the feel of each featured characters.
Exclusive Print. This colorful print pays homage to Neville Longbottom who's bravery and loyalty to his friends has us all stunned. Neville is one of the best characters, his loyalty is unmatched.
Exclusive Displate. This is a great quality metal Displate featuring a depiction of a popular protection spell being cast. A sticky pad on the back of this Displate ensures it will be held firmly on your surface of choice. I have never seen a Displate before and this one makes me especially happy. Since the patronus is so bold it's almost impossible not to fall into love with this metal poster.
Exclusive T-Shirt. Beautifully striking t-shirt depicting an animal that gets featured a lot in the movies. The paint like design stands out well against a rich cobalt background. I know I've said this before but I absolutely love the fact that most of the shirts sent are brilliantly colored. These shirts make both my daughter and I very happy, fortunately for her they come in her size not mine.
Every month, I get just as excited about the arrival of my World of Wizardry box as I do about Christmas. I can't get over how creative Harry Potter fans are, the items in this box are normally so much fun.  Everything is made to last and to show off, and show them off I do.  I can't wait to see what is brought to my door next.
What did you think of this month's Harry Potter Geek Gear box, and what house would you be in at Hogwarts?
Visit Geek Gear World of Wizardry to subscribe or find out more!