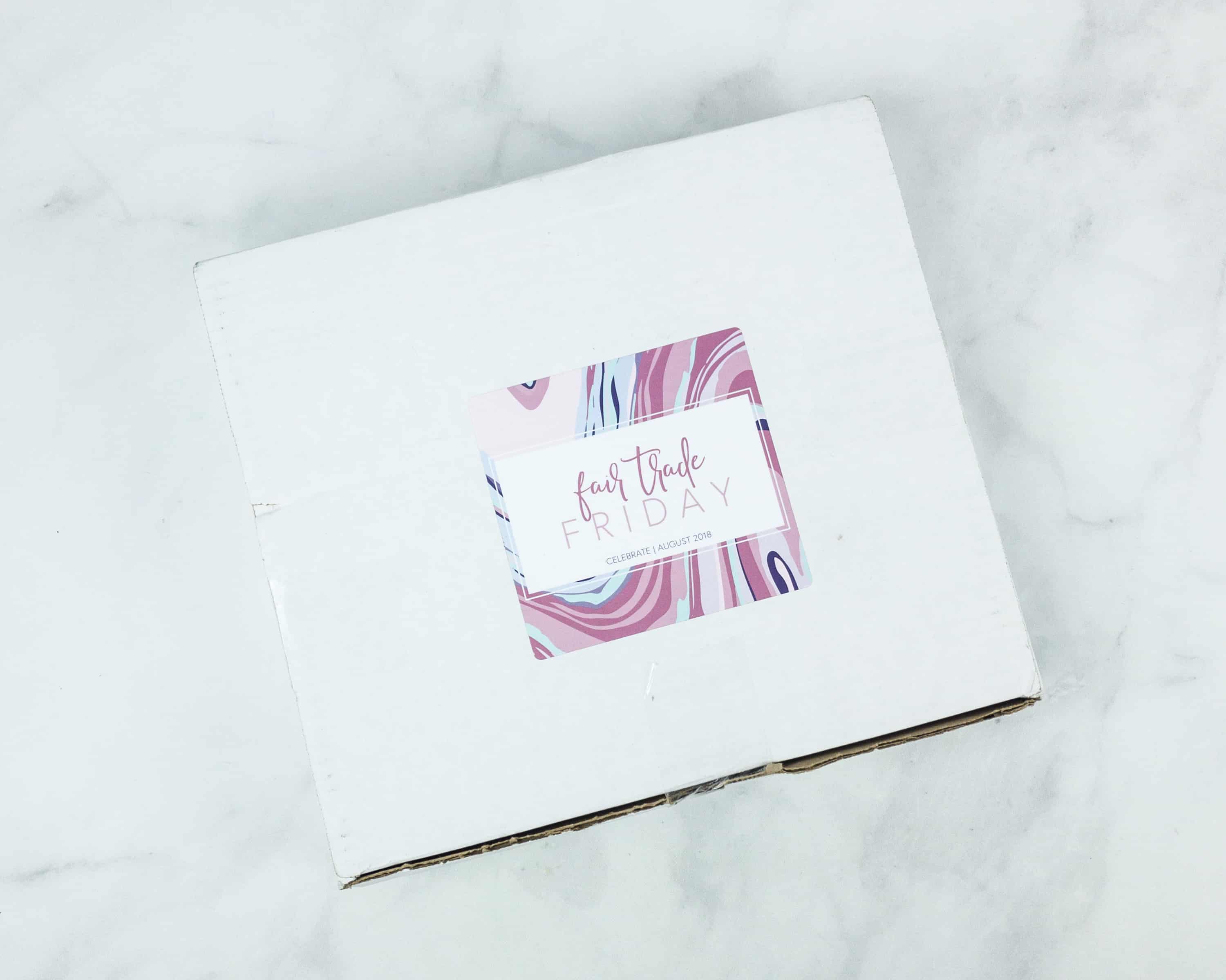 Fair Trade Friday is a monthly subscription that aims to empower women. The box costs $32.99, and ships every 1st Friday of the month. The package will include 2-4 fair trade items, delivered right to your door, and if the items you receive aren't your style, you can share them with a friend as every bag comes with a gift tag. Also, 100% of the proceeds support the artisans, thousands of women and their children around the world.
It's neatly packed!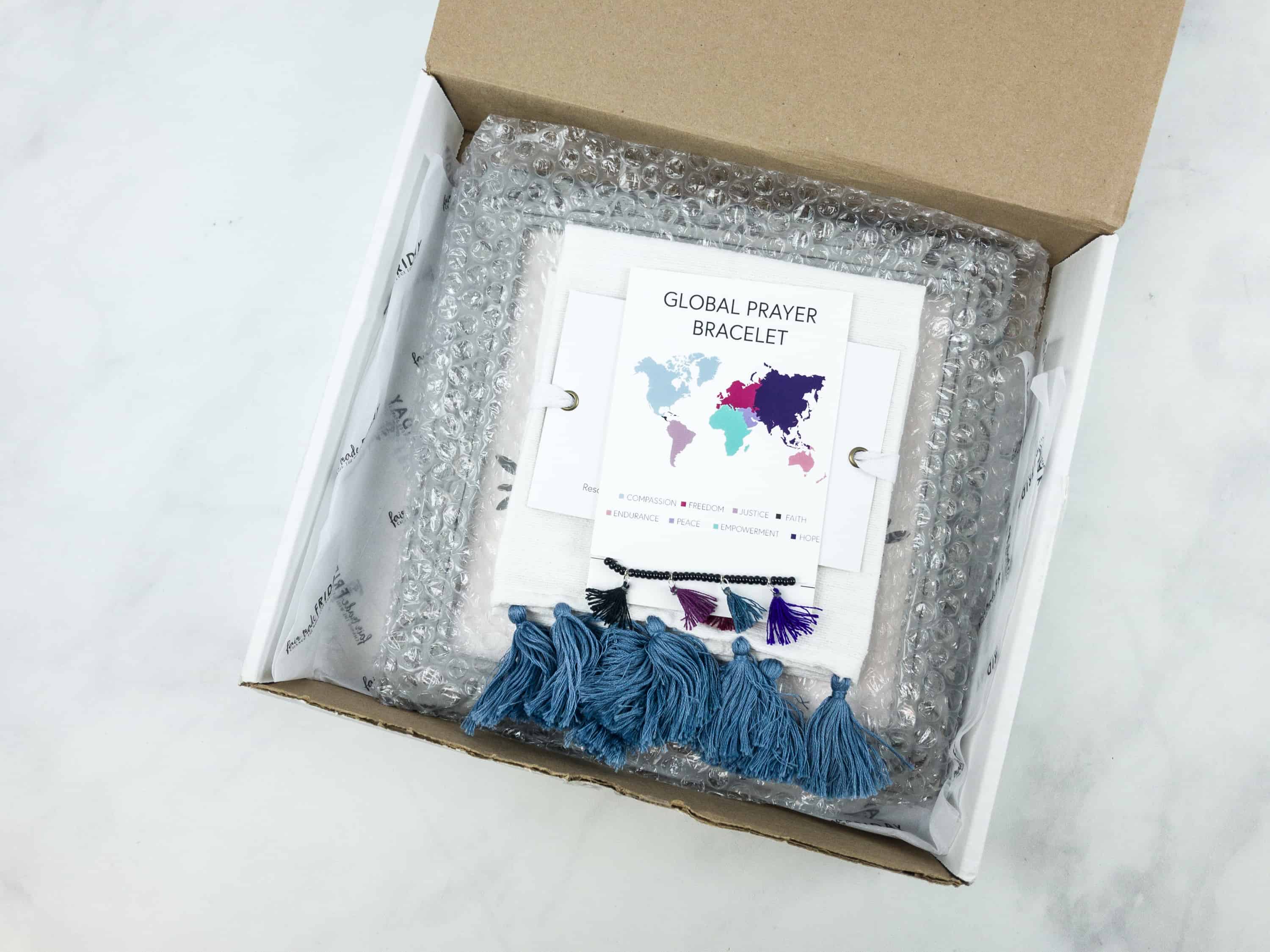 When you open the box, the first thing that you'll see is this cute global prayer bracelet. The rest of the items are carefully sealed in bubble wrap.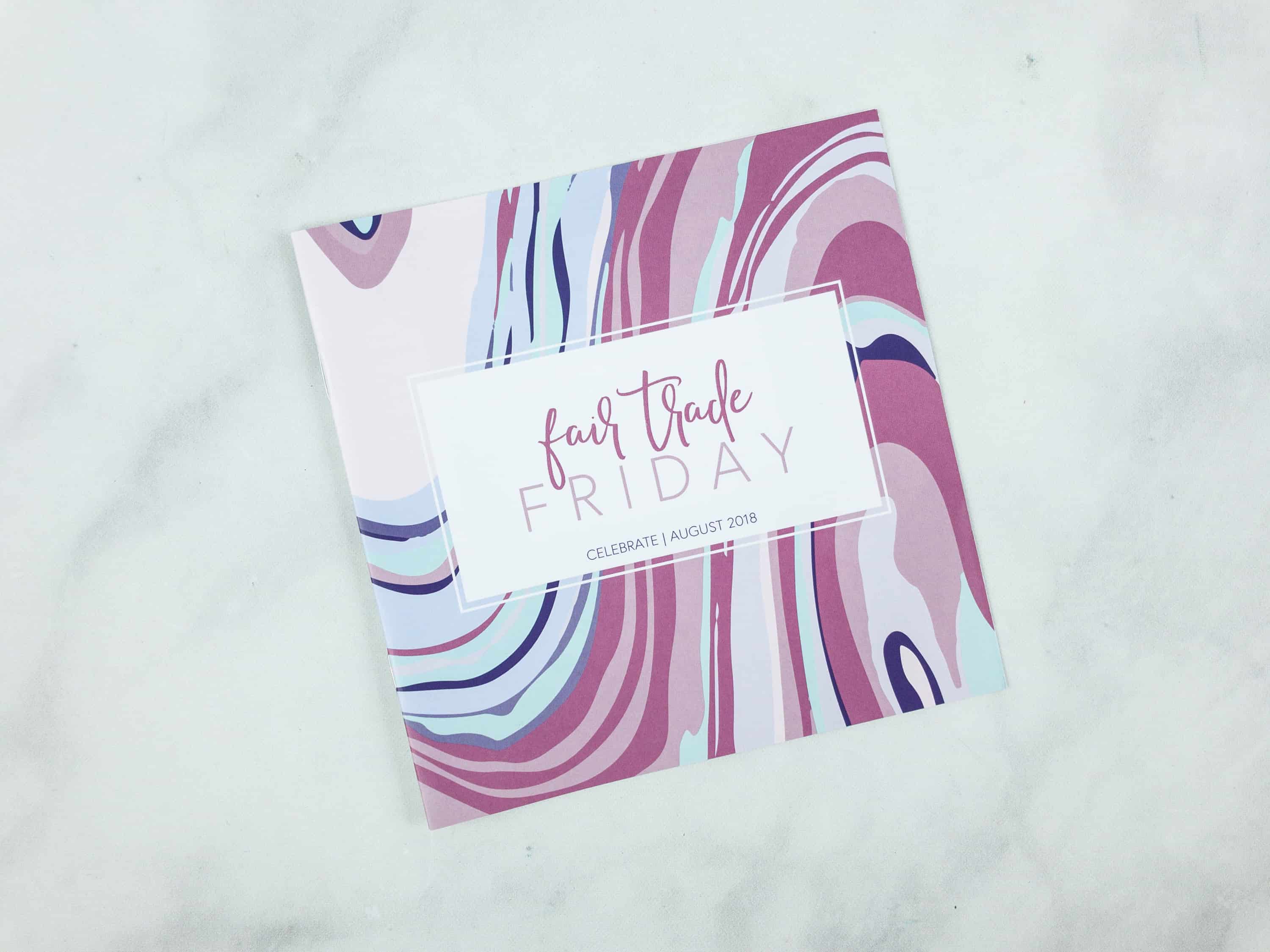 Here's a small booklet that talks about this month's box and its contents.
I like how they presented this month's offering in this cute panel in this booklet. And it's true! Why not celebrate something every day?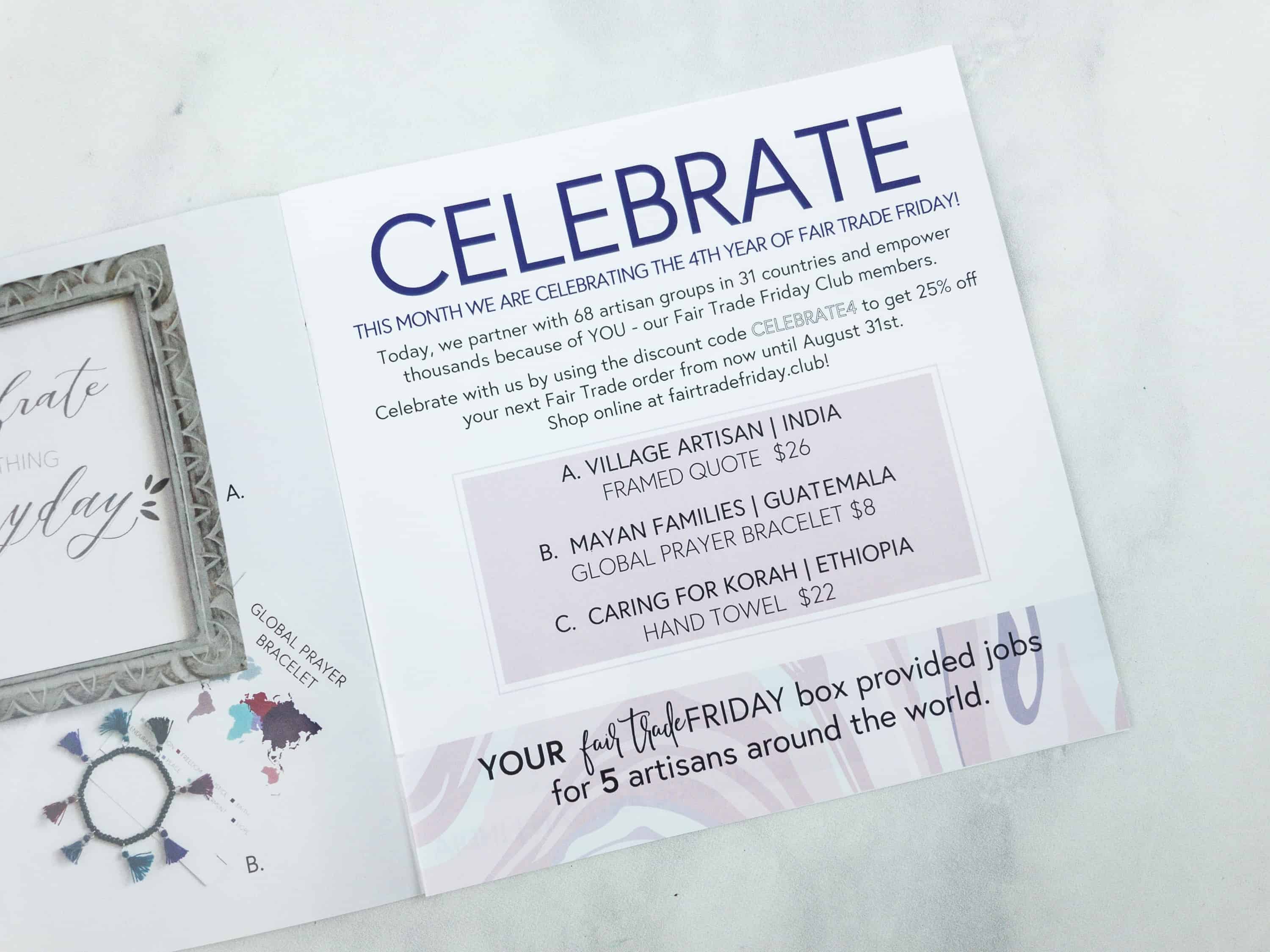 It lists all the products, and they also included the individual retail prices.
They also feature artisans that were involved in making the items, just like the Village Artisan in India which has been around for 16 years and is helping a hundred artisans showcase their work.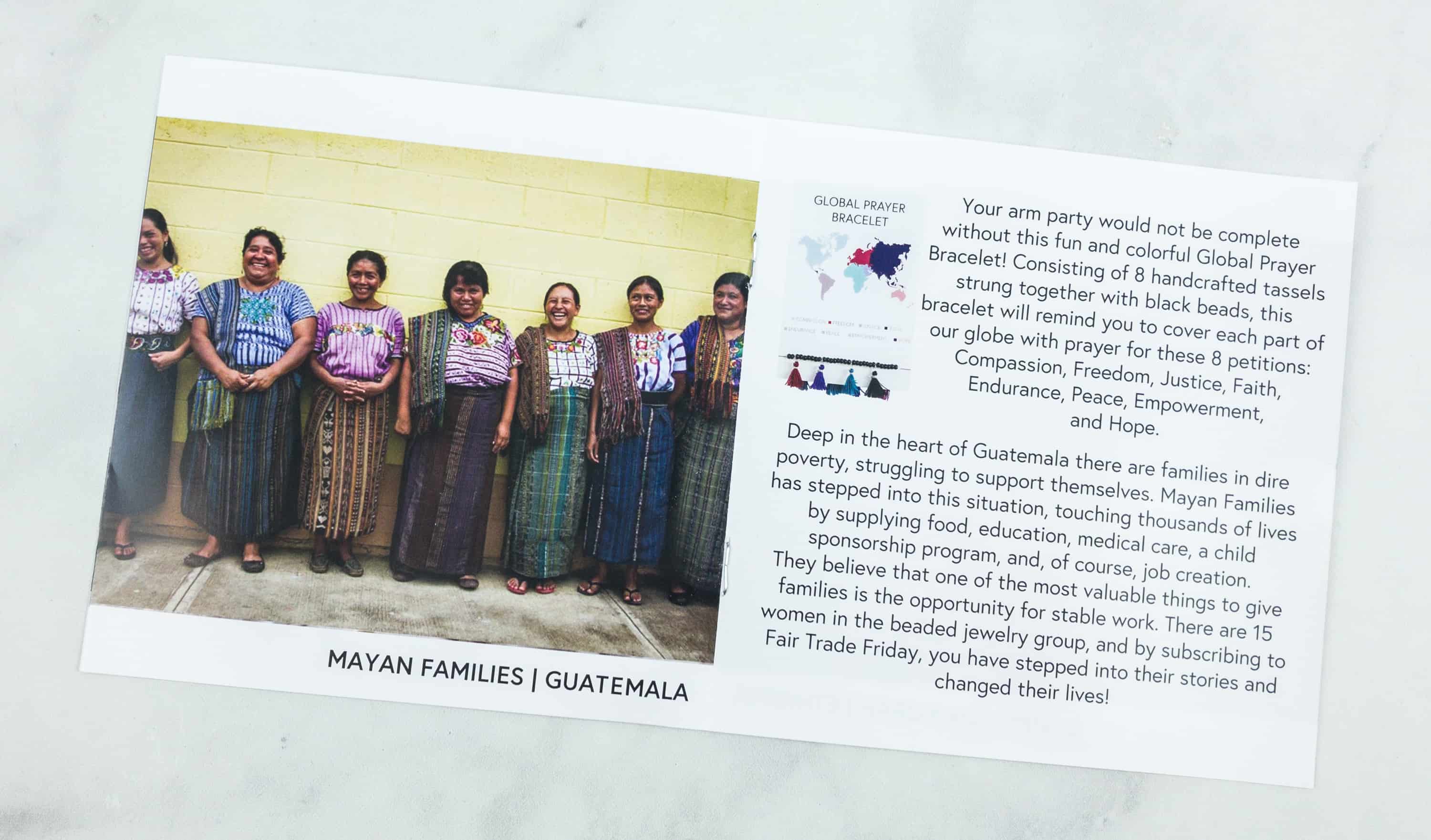 Mayan Families were also featured in this month's box. They are the ones who handcrafted the Global Prayer Bracelet. It's nice to know the backstory for each piece in this box.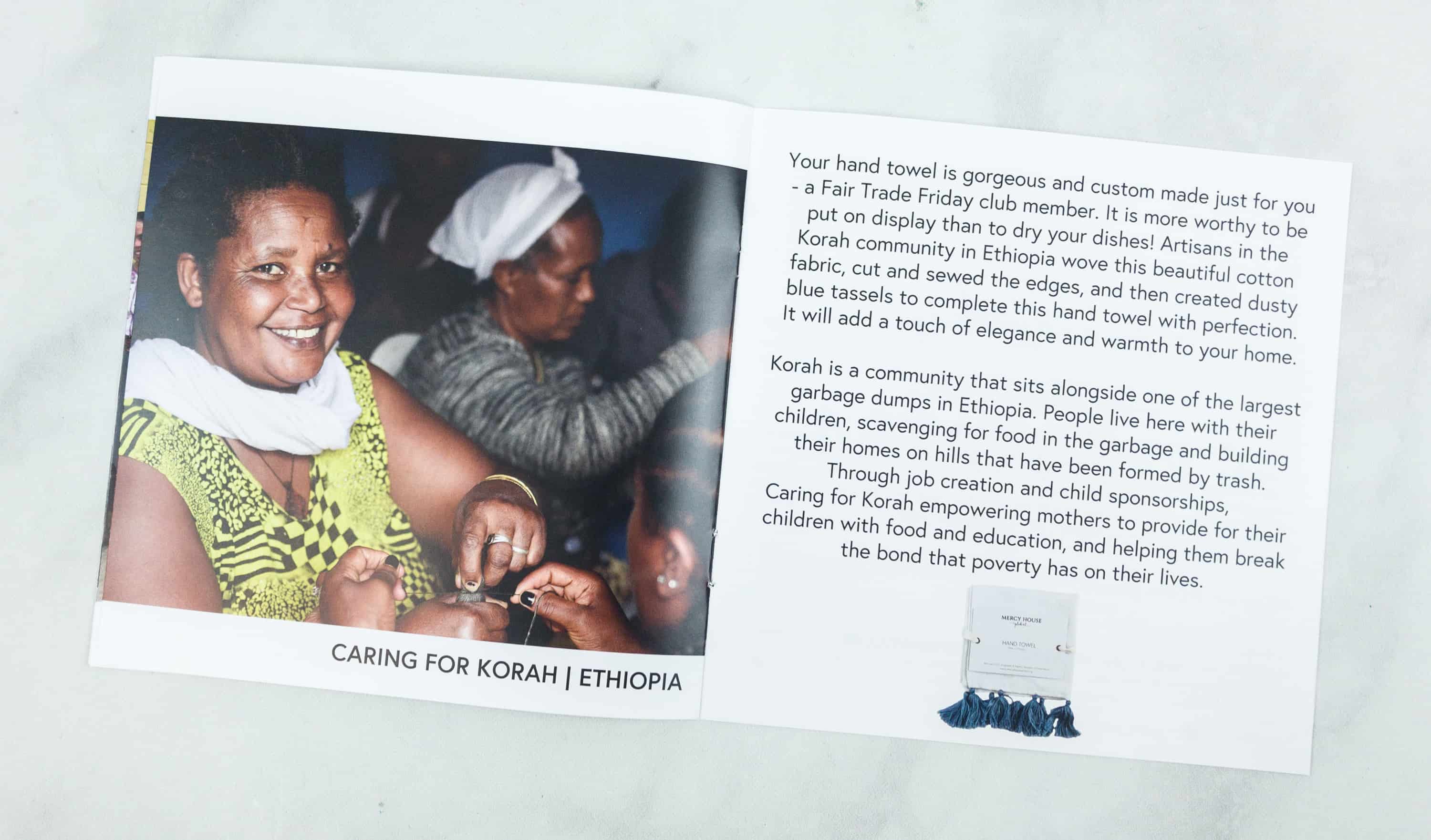 Carin for Korah is another artisan that is featured in this month's box and, just like with everything else in this box, they are offering handcrafted towels too. It's amazing how they do it!
At the back of the mini booklet, they explained more about Fair Trade, how is it different from other subscription clubs, and the artisan groups that FTF partnered with.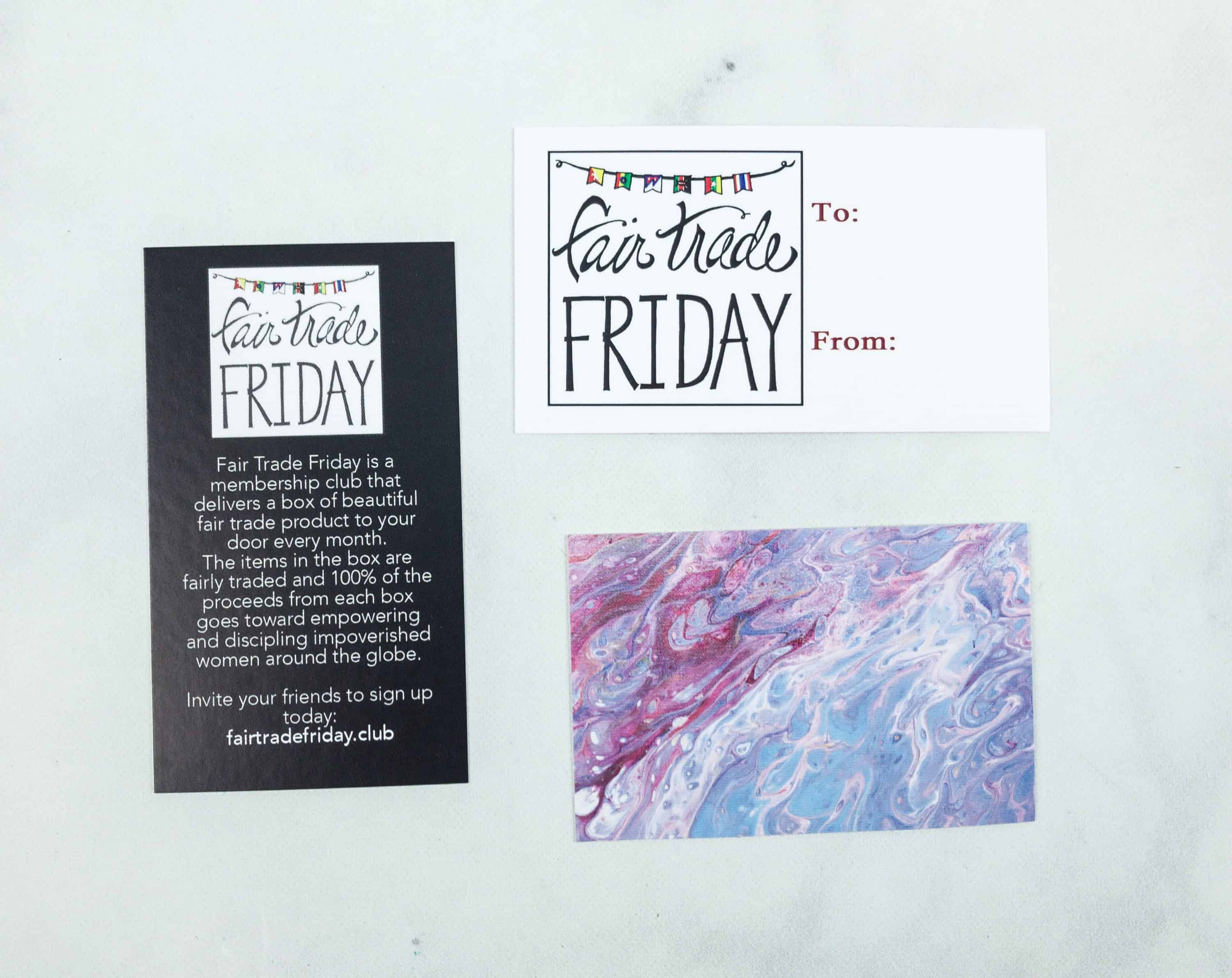 They included some leaflets that also describe and include info about the box and the causes it supports.
Also included is a discount code from Sanaa Collection.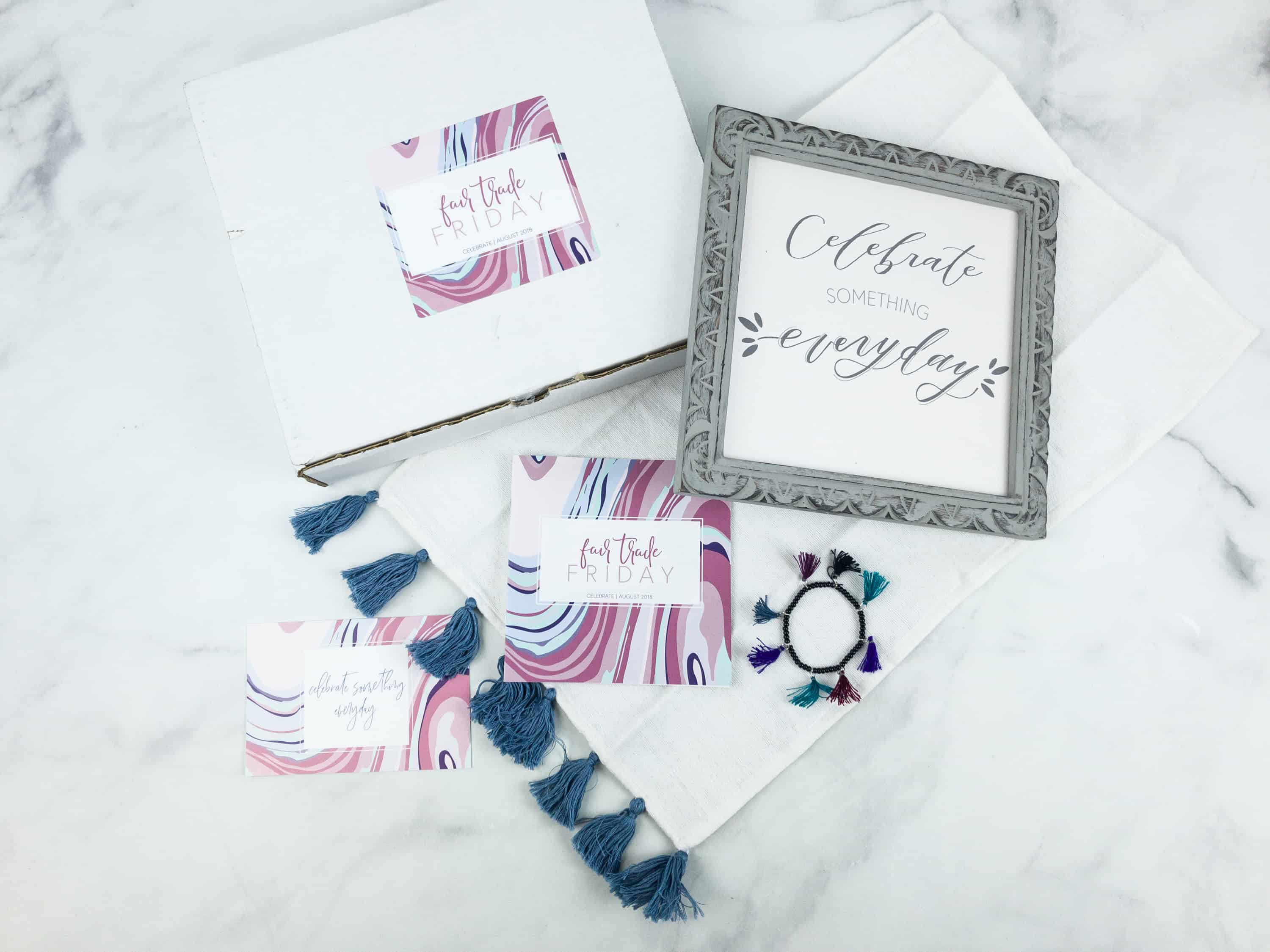 Everything in my box!
Celebrate Something Everyday Postcard. It comes in gorgeous pink hues that create a happy vibe which is quite apt if you want to encourage someone to celebrate their every day.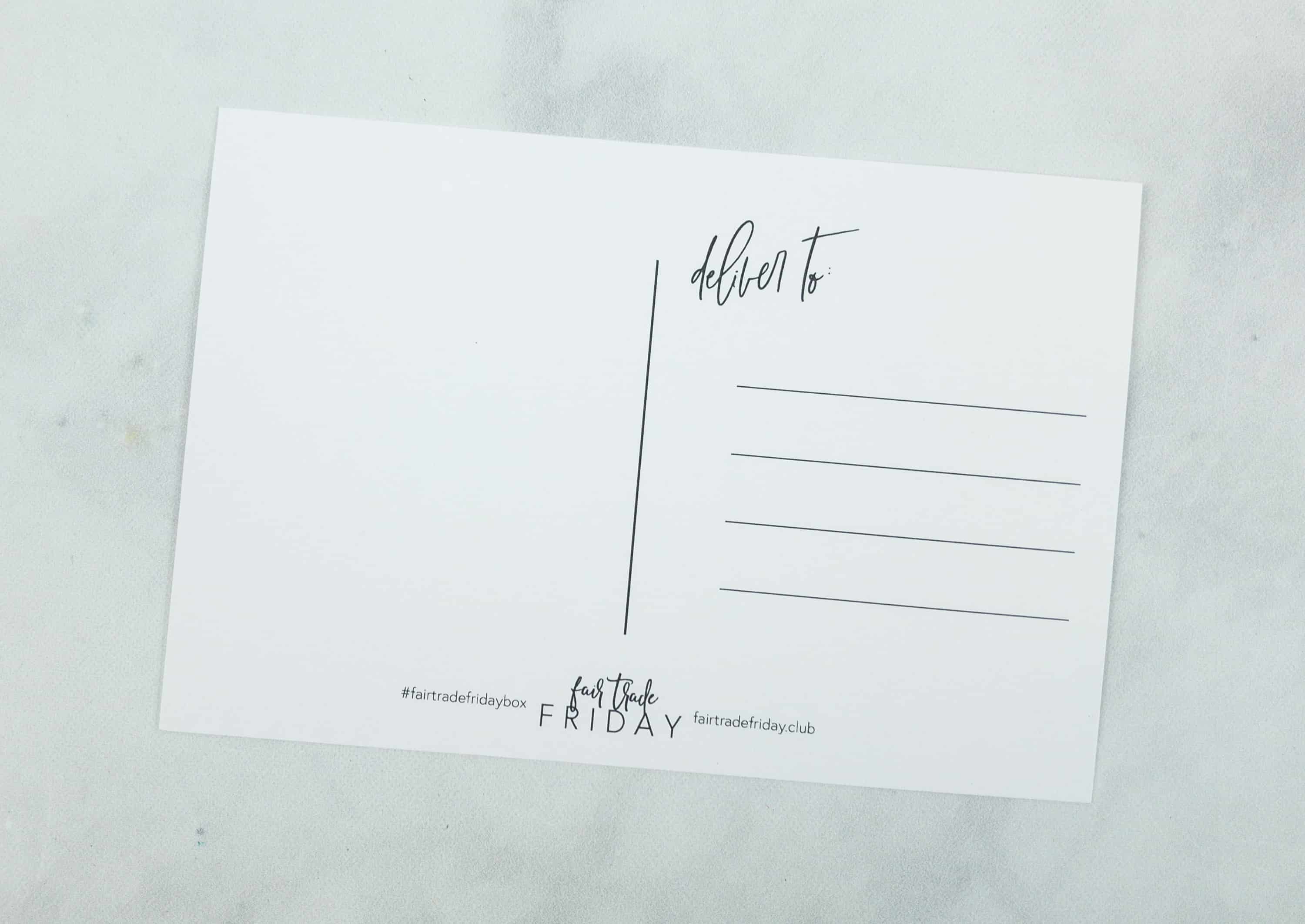 You can write your personal message at the back of the postcard as well as the address of the recipient and send it off.
Mayan Families Global Prayer Bracelet – Guatemala ($8) Each piece of this Global Prayer Bracelet is handcrafted. It comes with different colored tassels.
Each tassel was attached to remind us to pray for compassion, freedom, justice, faith, endurance, peace, empowerment, and hope. I love the jewel tones!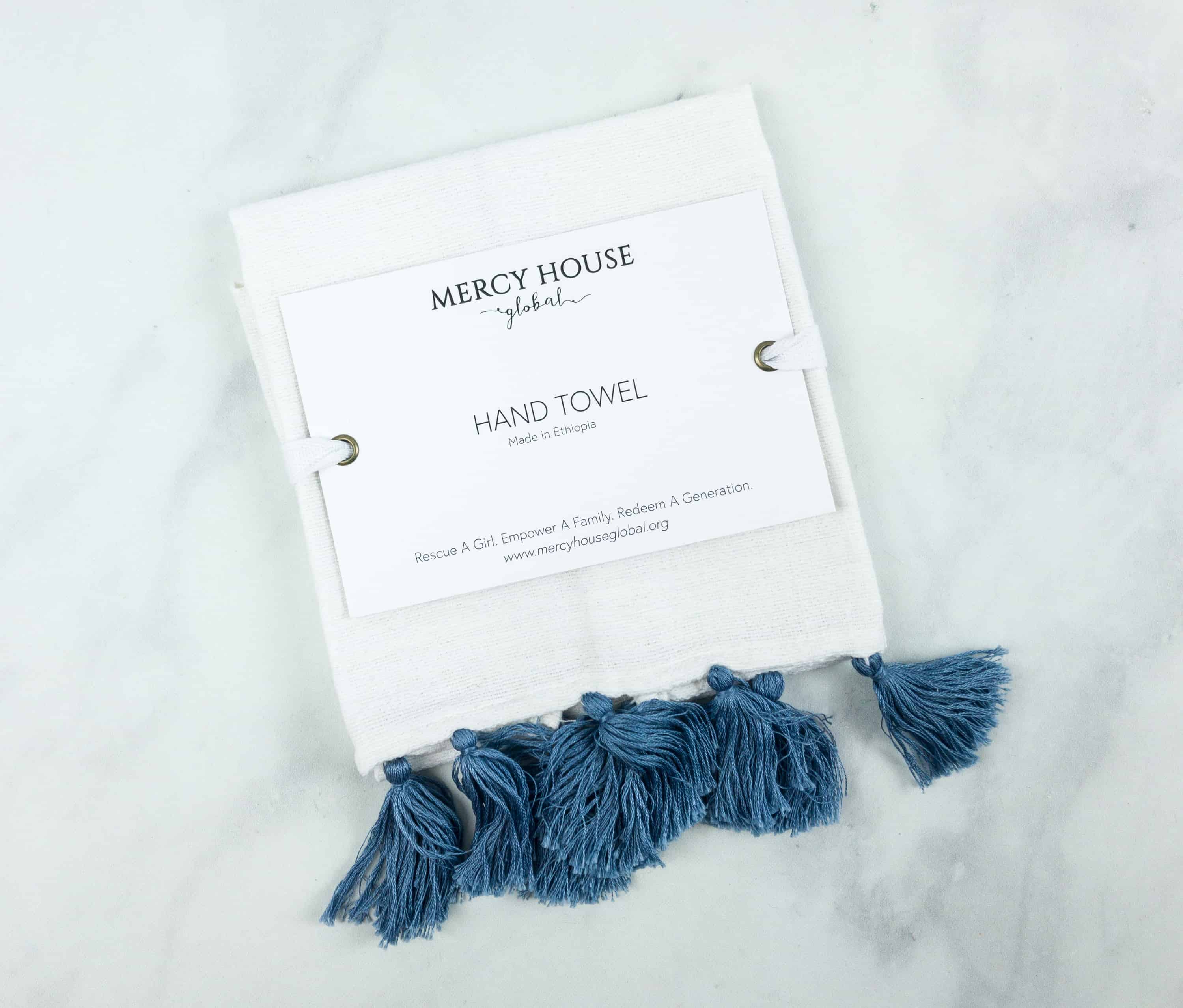 Caring For Korah Hand Towel – Ethiopia ($22) Another handcrafted item in this month's box is this beautiful hand towel featuring cute tassels on the edges.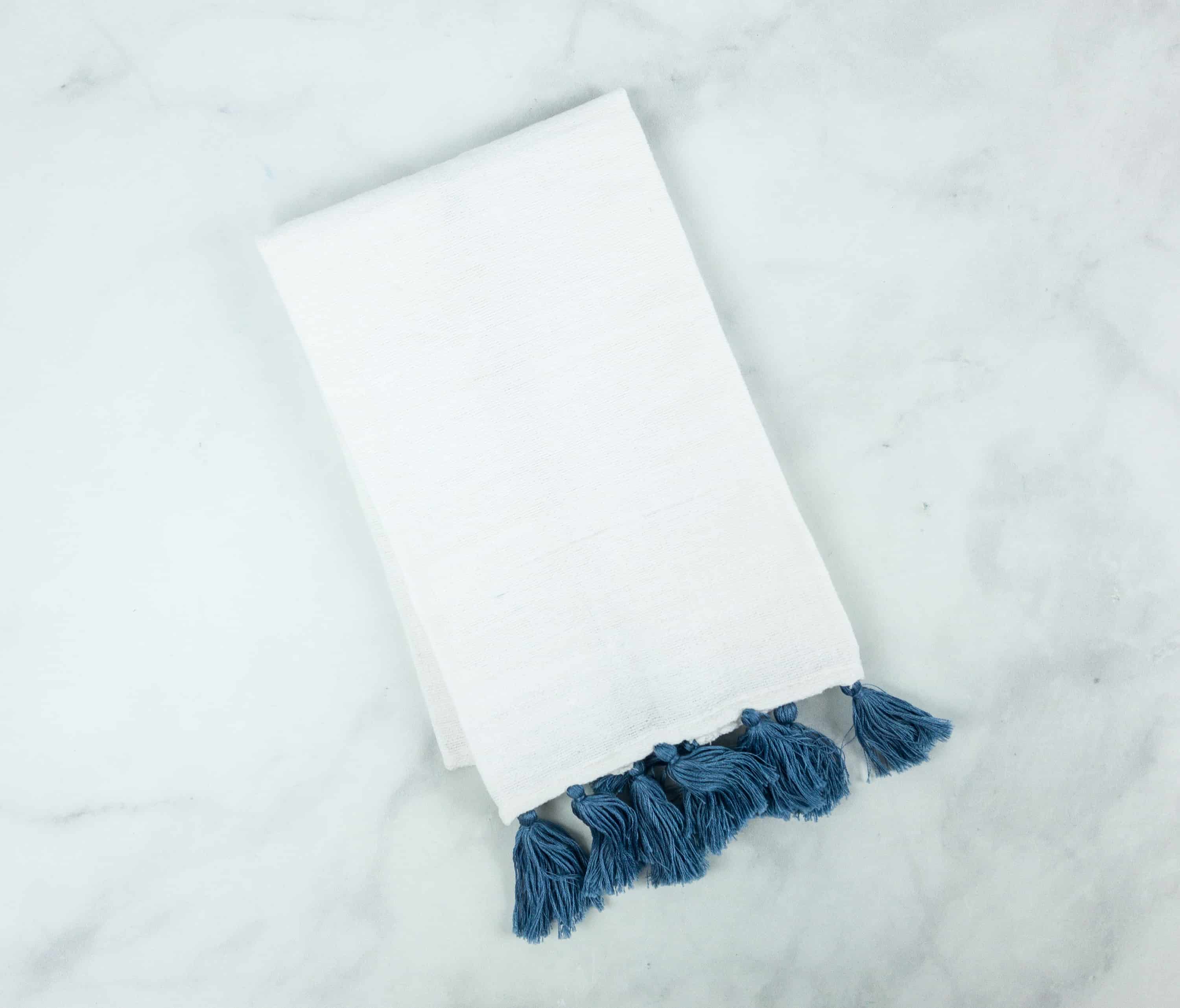 The towel itself is in plain white. It's quite simple, but the deep blue tassels were enough to add charm.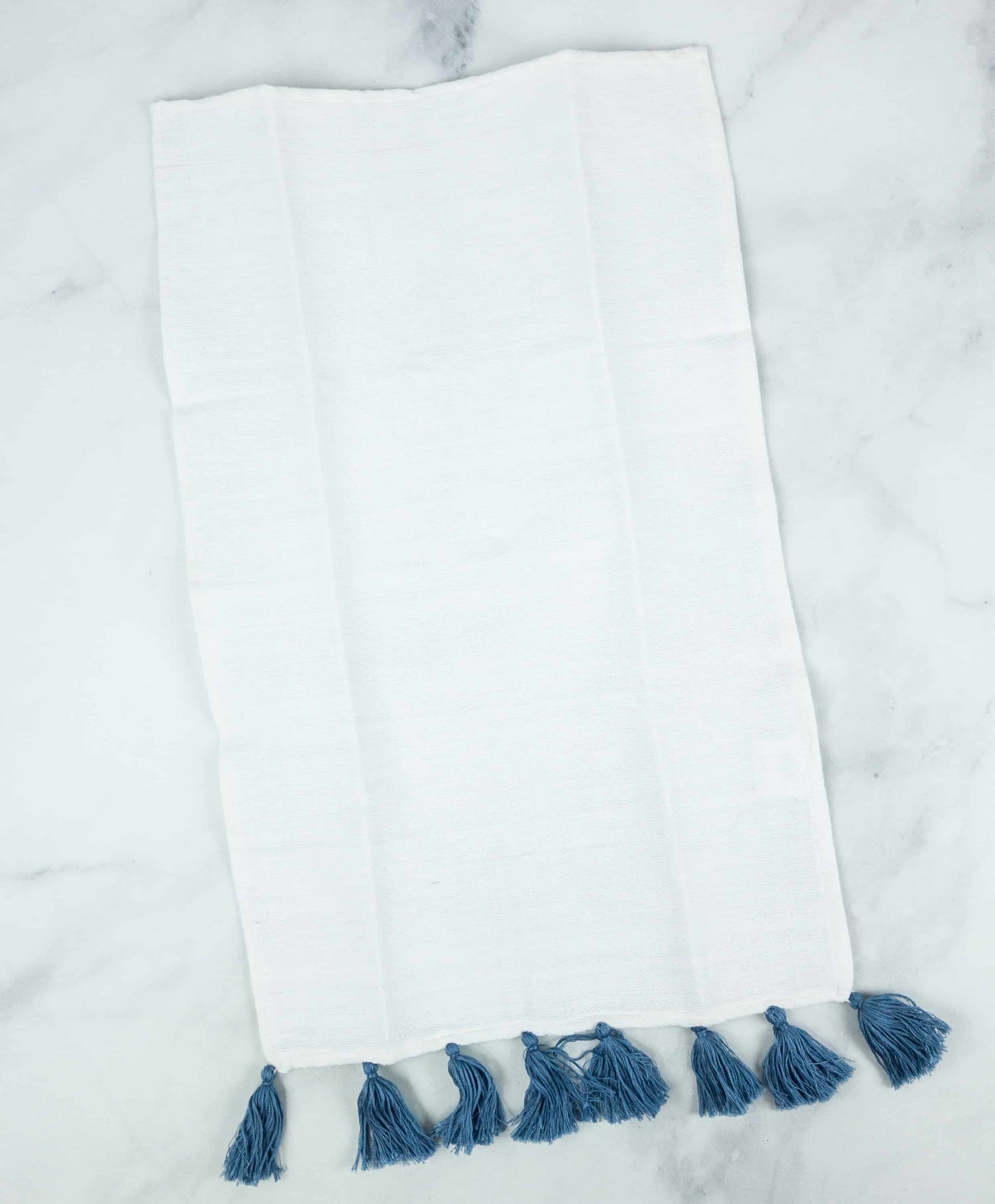 The hand towel is made of cotton. I am stunned to know that this towel was handwoven. It lends authenticity to the piece and must be treated with care.
Village Artisan Framed Quote – India ($26) It's an artisan framed quote that contains the words, "Celebrate Something Everyday." This needs to be placed where everyone can see!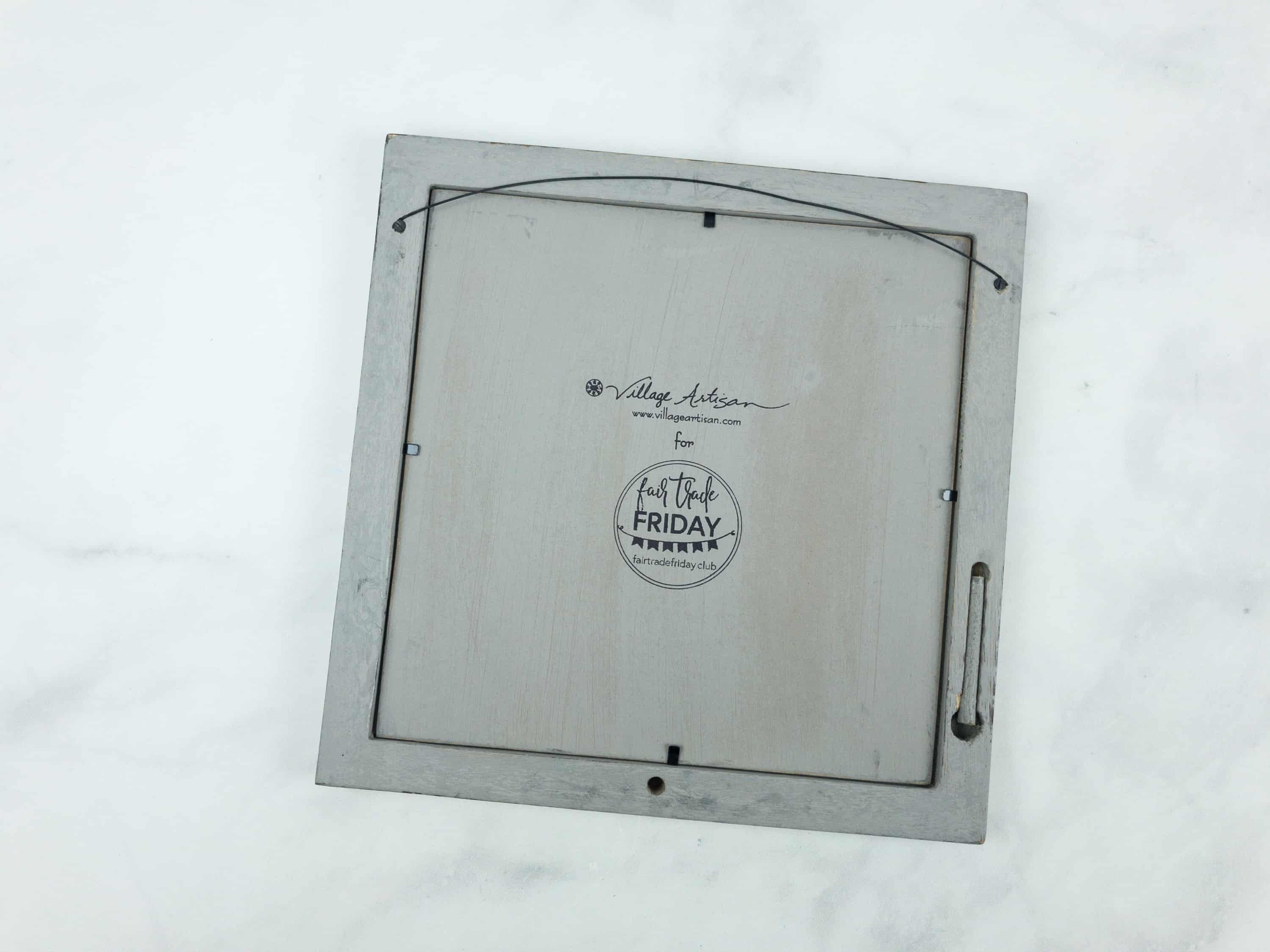 At the back is Fair Trade Friday's logo, as well as Village Artisan's logo. There's also a string so you can easily hang it wherever you like.
If you're into handmade items and artisan goodies, Fair Trade Friday is a great subscription to try. They send items from various artisans all over the world together with their stories that make each piece even more special. My favorite item this month is the Global Prayer Bracelet, as it promotes compassion, empowerment, justice, peace, and so on. The other items in this box such as the handmade towels, artisan quote, and the postcard are all pretty and high-quality. I am glad that I got the chance to be the recipient of these handmade crafts. They are precious! Plus, this box featured tassels in all the right ways!
What do you think of this month's box?