Emma & Chloe is a monthly French designer jewelry subscription box. Every month you'll get a new piece ($50 to $200 value) for $35. You can also shop the website for some beautiful accessories, and your monthly membership comes with 20% off the shop!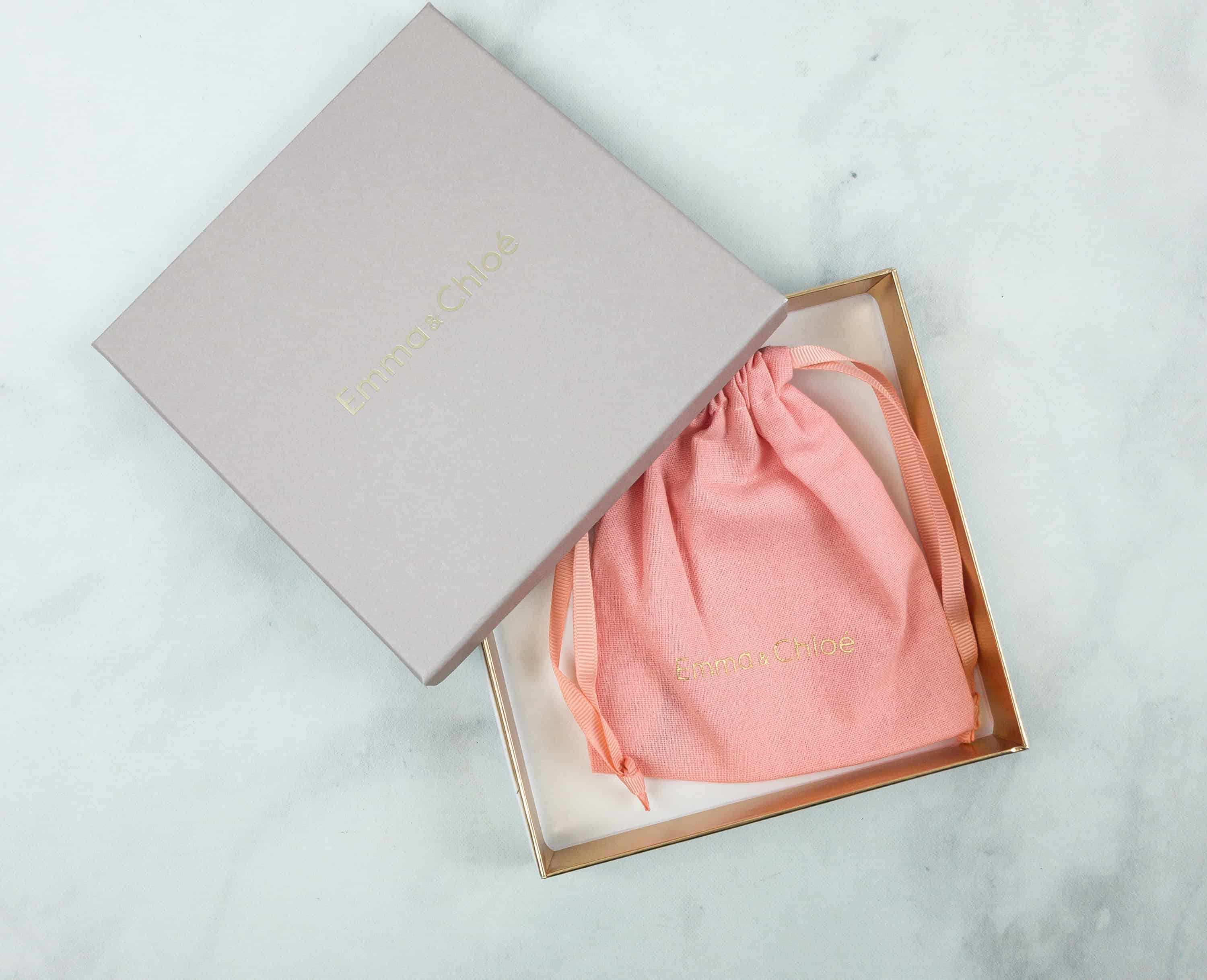 It comes so neatly packaged without any filler material.
DEAL: Use coupon code HELLOSUB to get your first box for $10 or use coupon code WELCOME20 to save 20% off any length subscription to Emma & Chloe!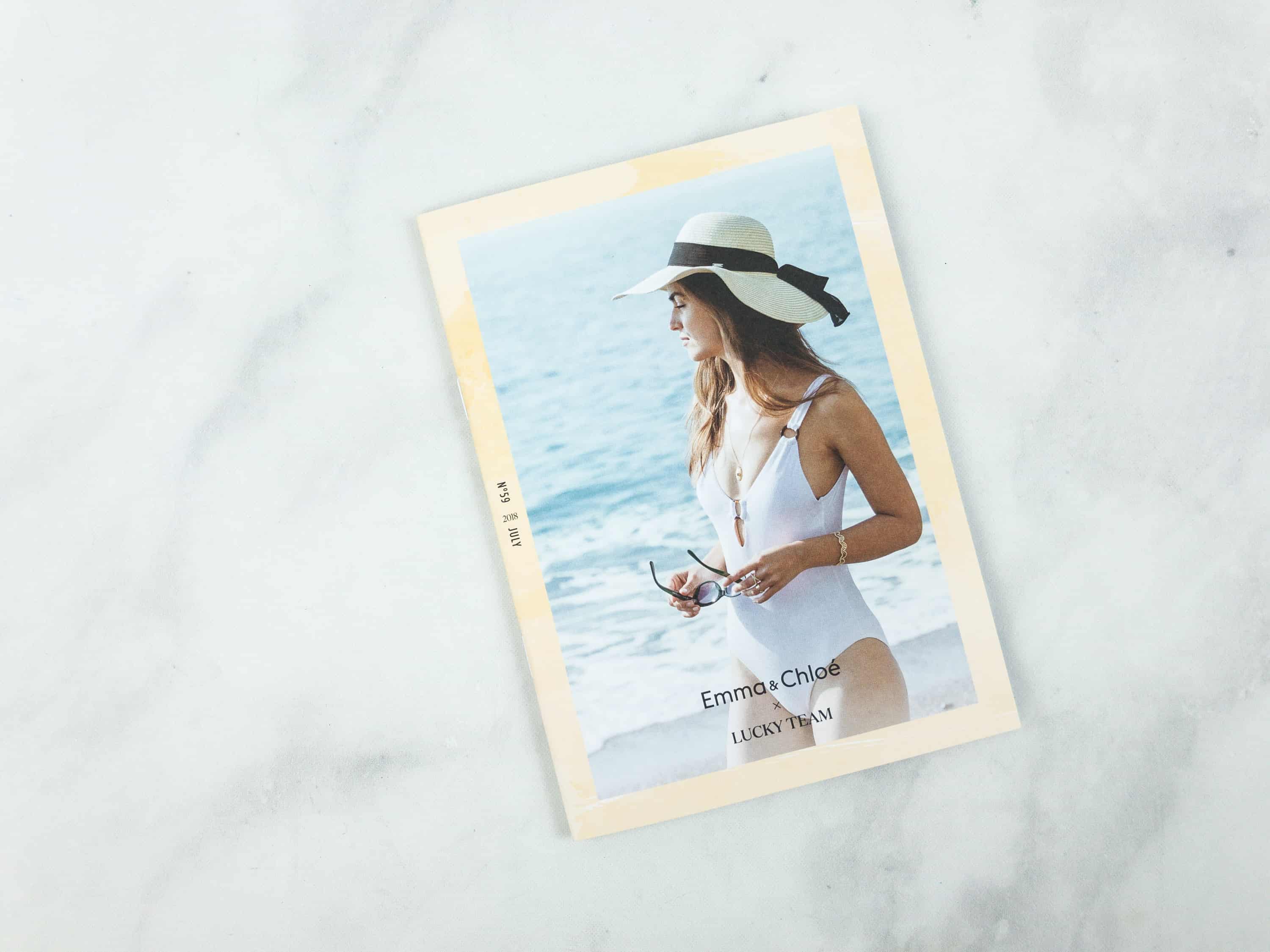 This month's featured jewelry designer is LUCKY TEAM.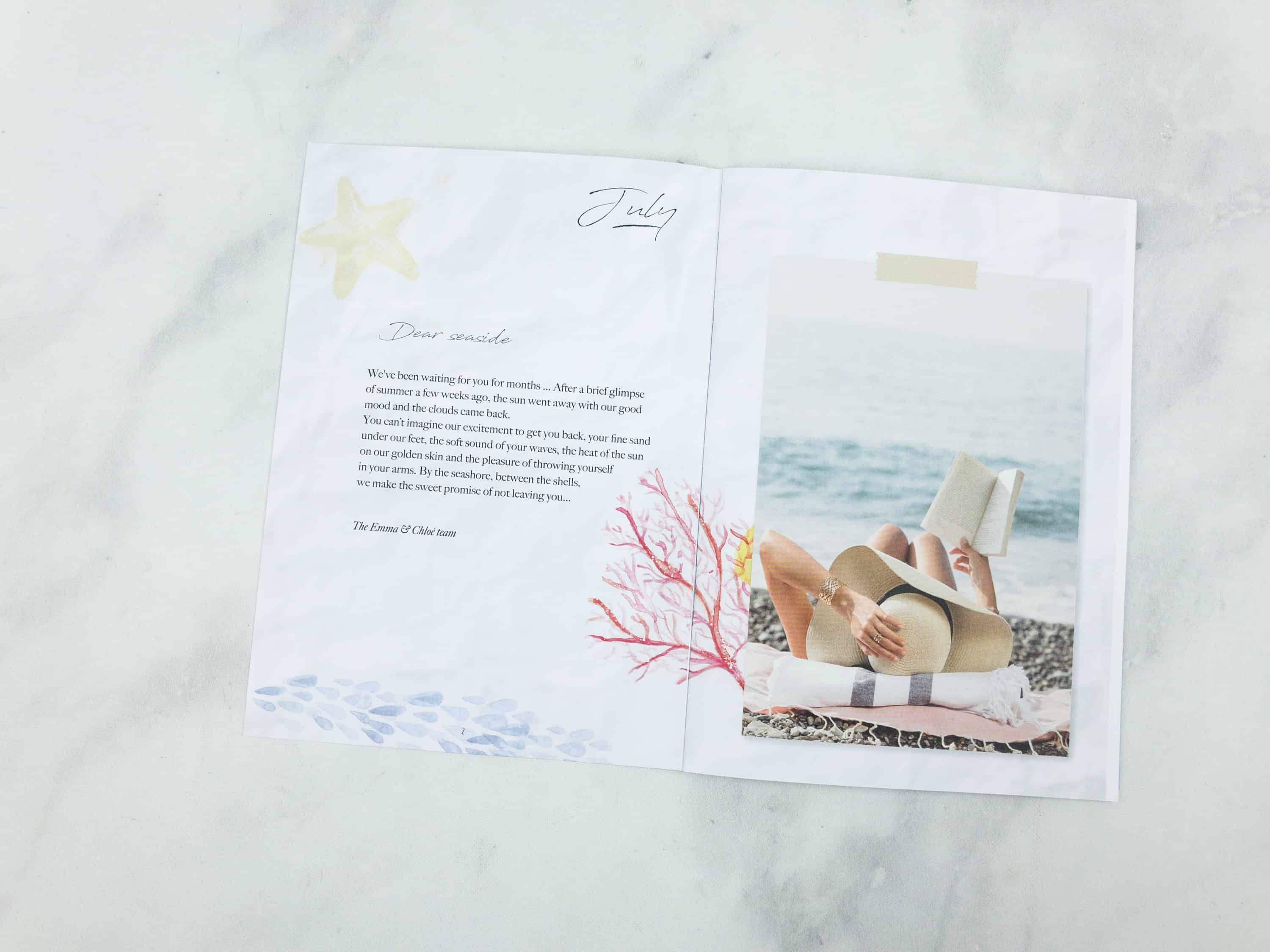 Every month, you'll receive the item in your choice of finish: either plated with gold or deep coated in silver. You can also choose to be surprised!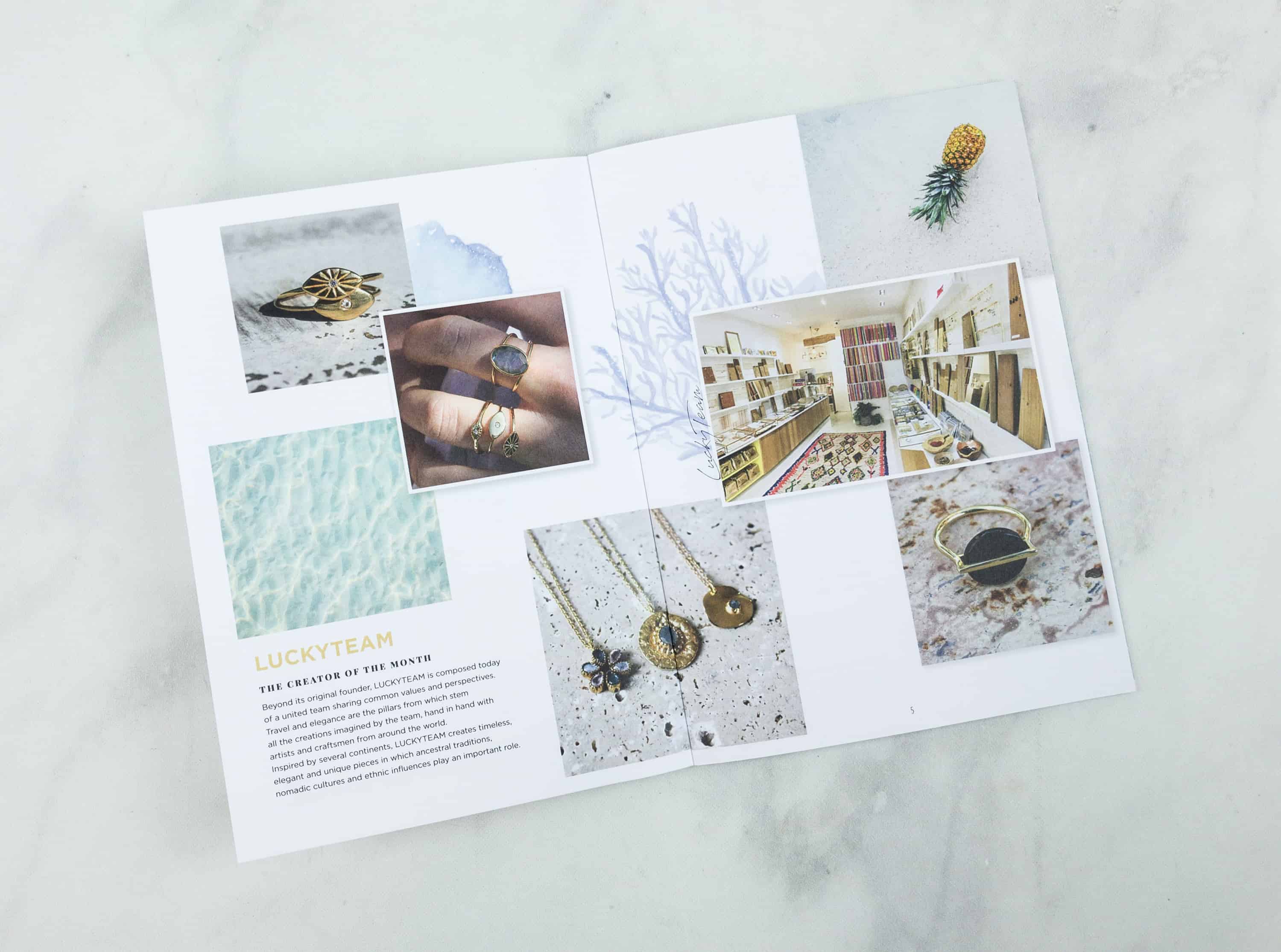 There's also a feature about Lucky Team and its makers.
It's always a good idea to get to know who the designers are for the jewelry included in the box. I find this part of the box to be quite intriguing because you can see what influences these artists when it comes to unique accessories.
LONG NECKLACE

Reminiscent of the amulets of yesteryear, the necklace of the month is all about texture. The pendant made of brushed brass, is inspired by Indian civilization and evokes the raw materials that are a characteristic of the cultural wealth of the country. Symbol of energy, courage and strength, the garnet stone on the necklace is said to protect those who wear it.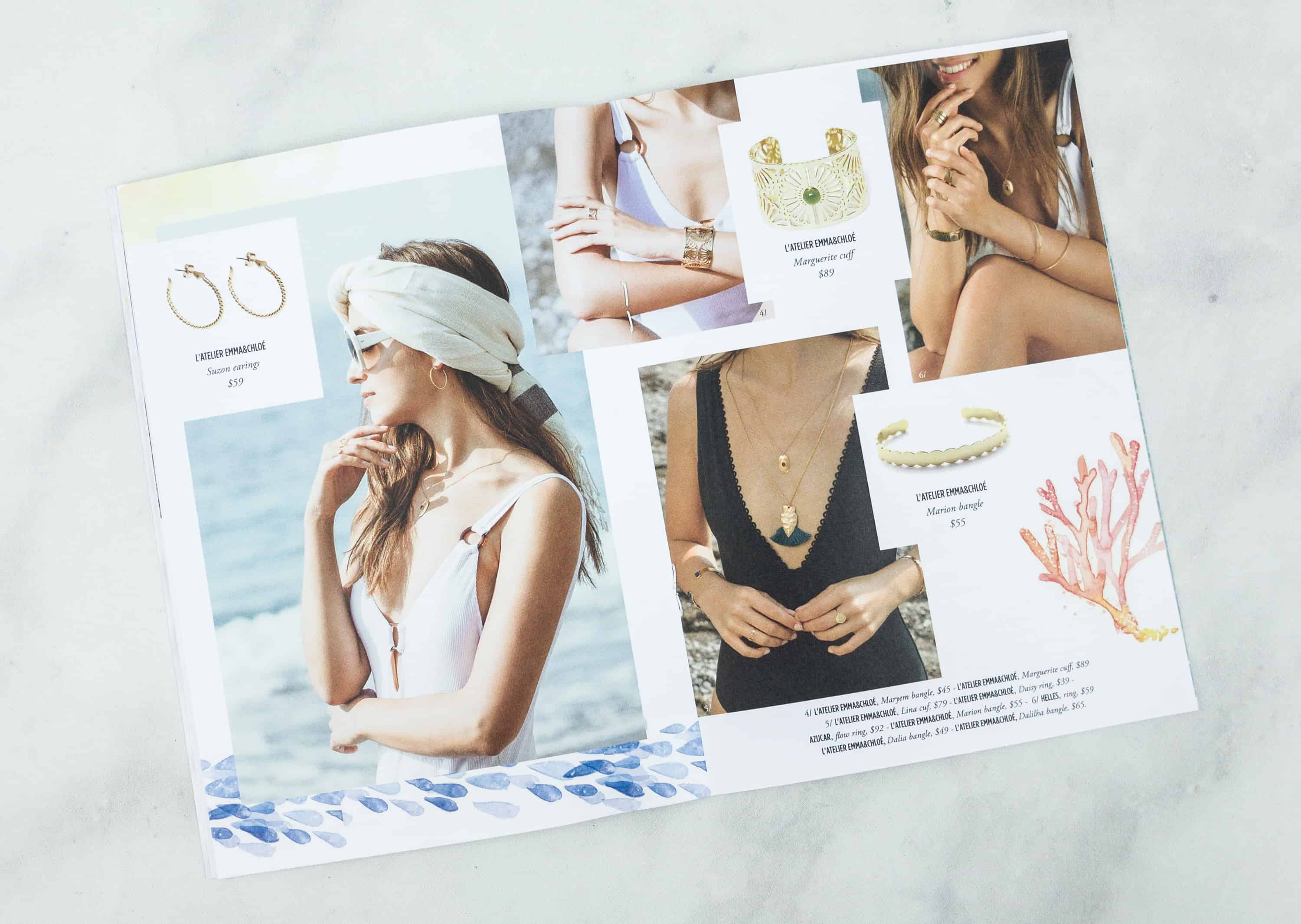 There are pages that showcase some of the pieces available in the shop that coordinates (but don't necessarily match). Great styling idea!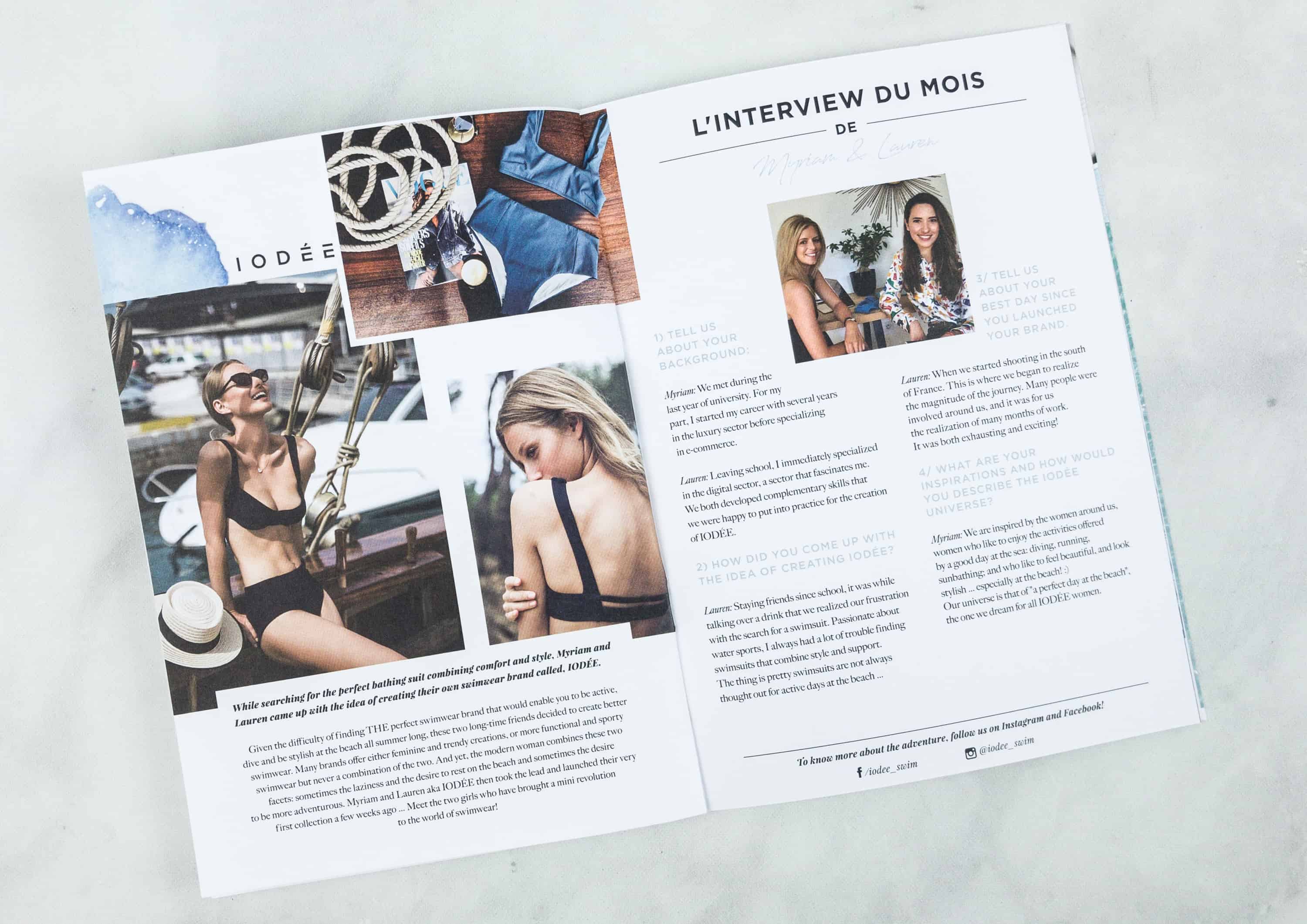 Here's an interview with the people behind the swimwear brand IODEE.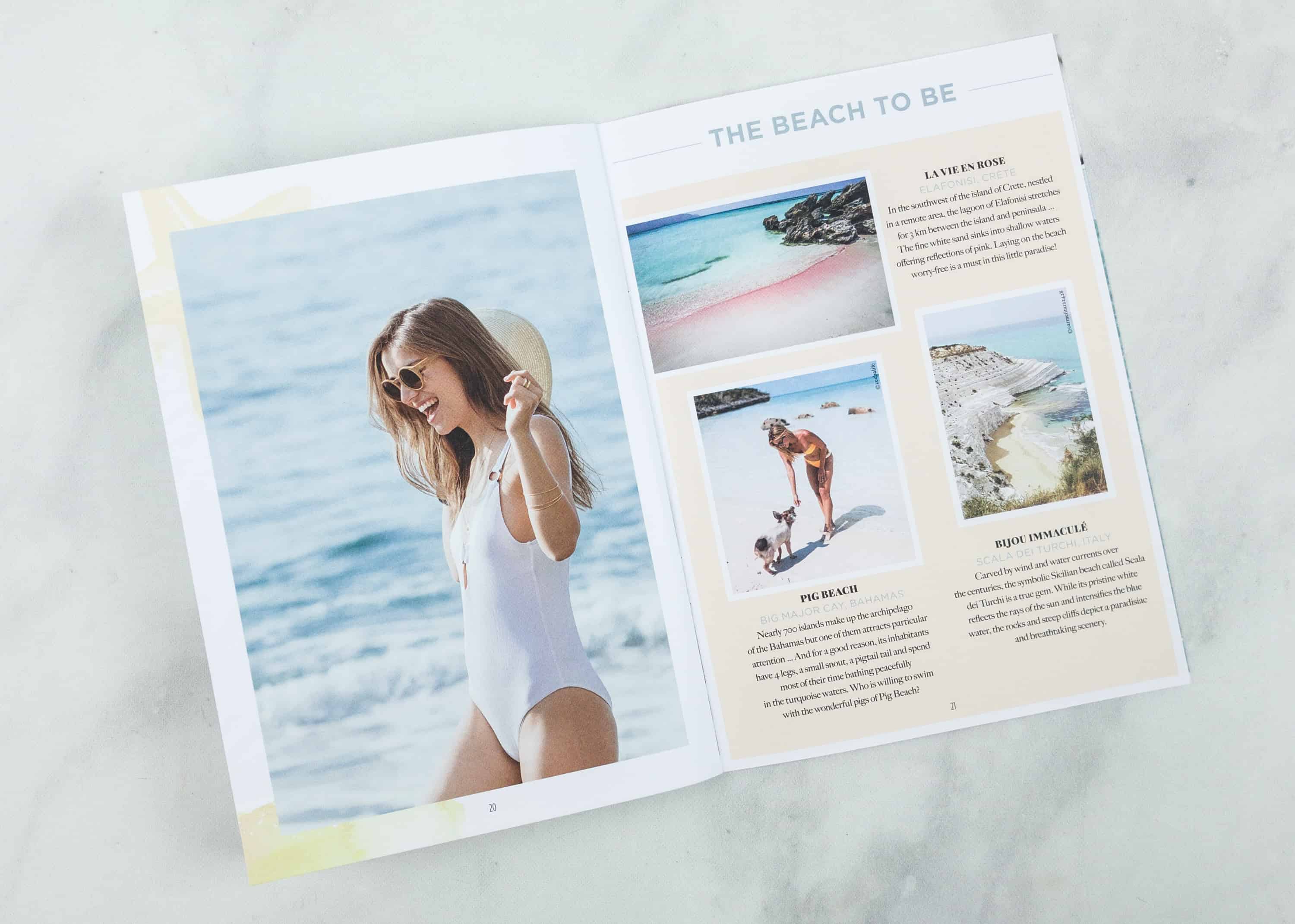 They even included a feature about beautiful beaches you can visit this summer!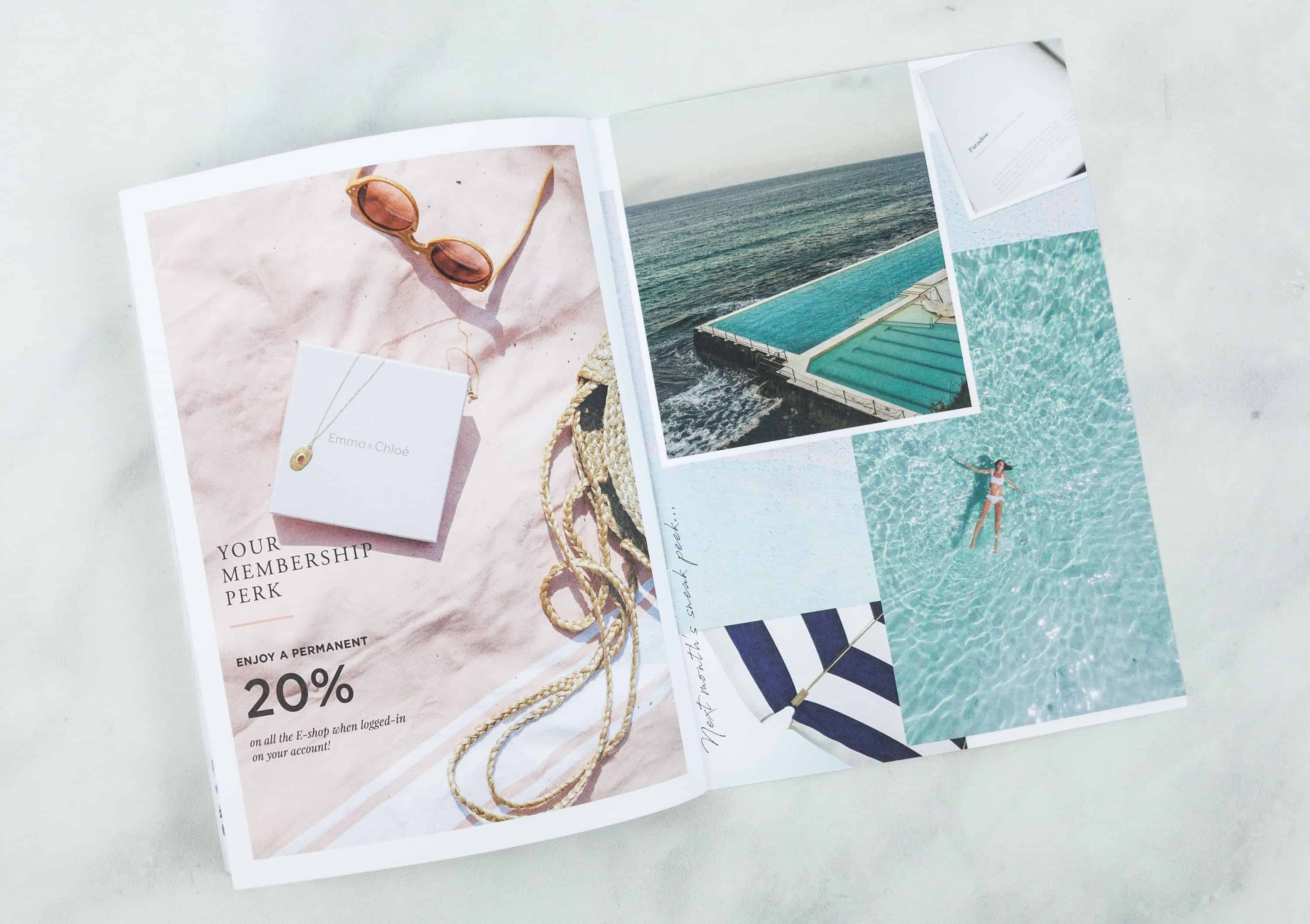 As a membership perk, you can enjoy a permanent 20% off on all from the e-shop, just log in to your account!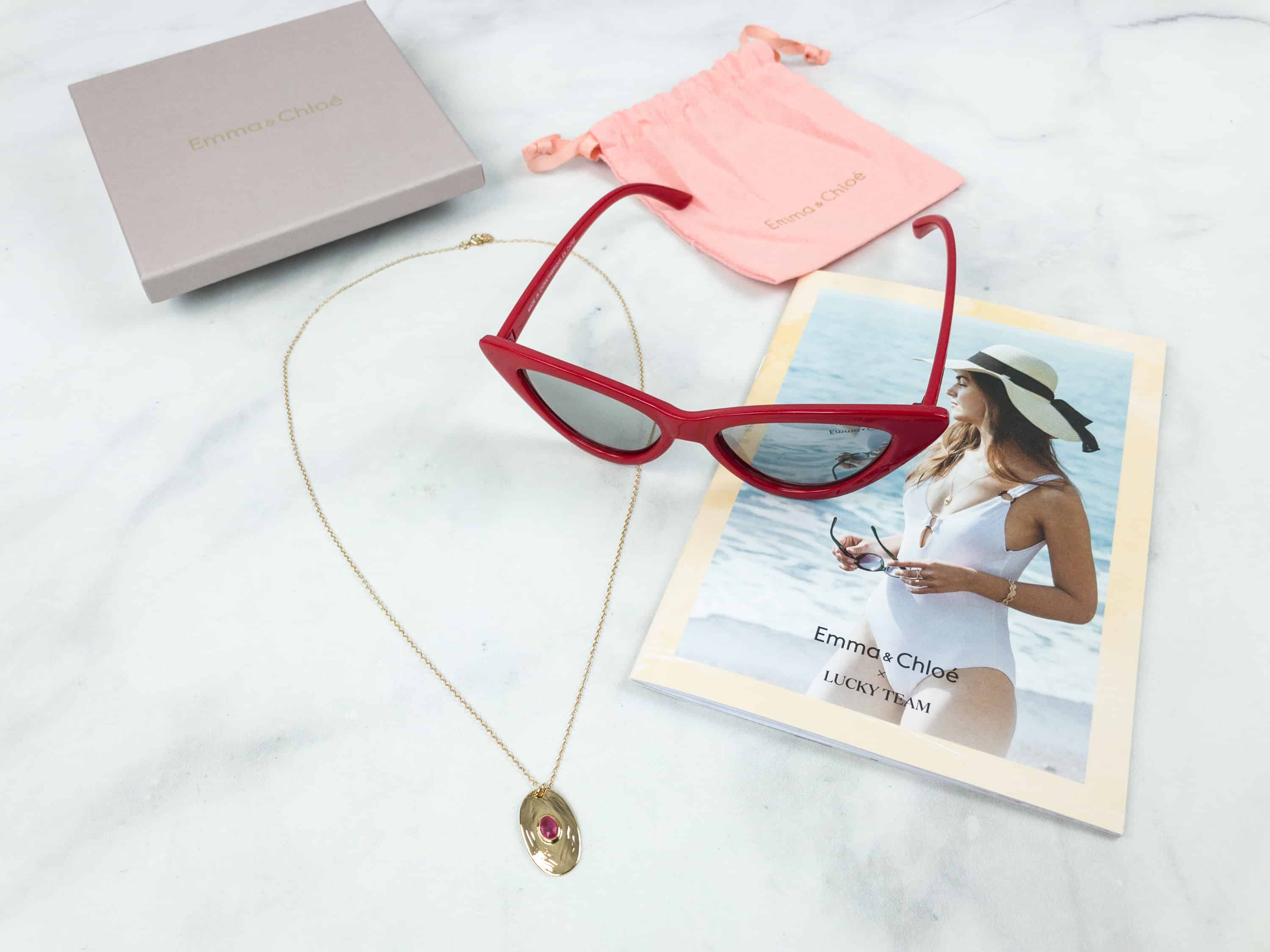 Everything in my box this month!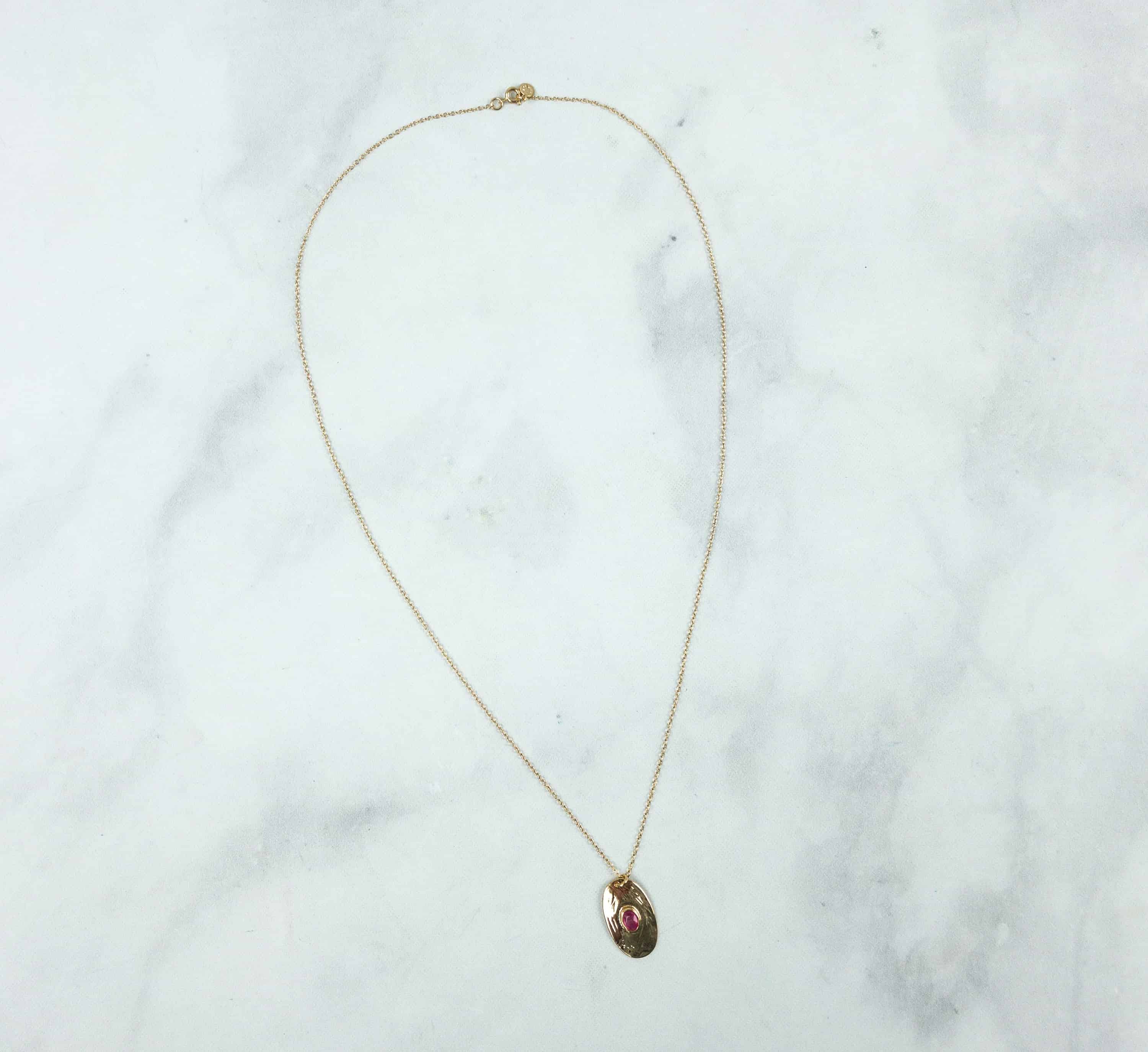 Long Necklace ($97) There's no arguing that Emma & Chloe's choice of accessory for this month is stunning! The necklace is made with brushed brass and features a charming pinkish red jewel in the center.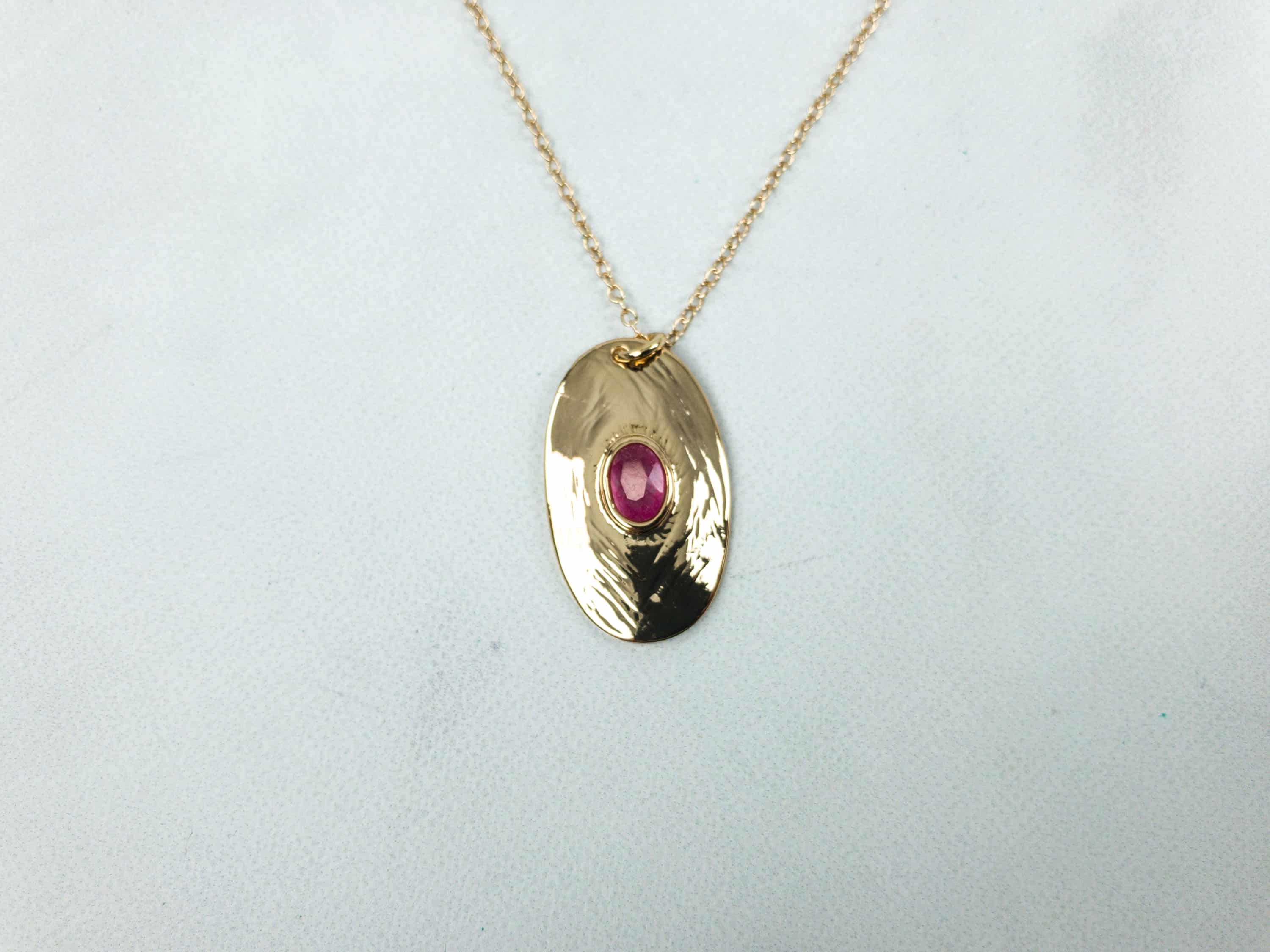 The oblong pendant is textured.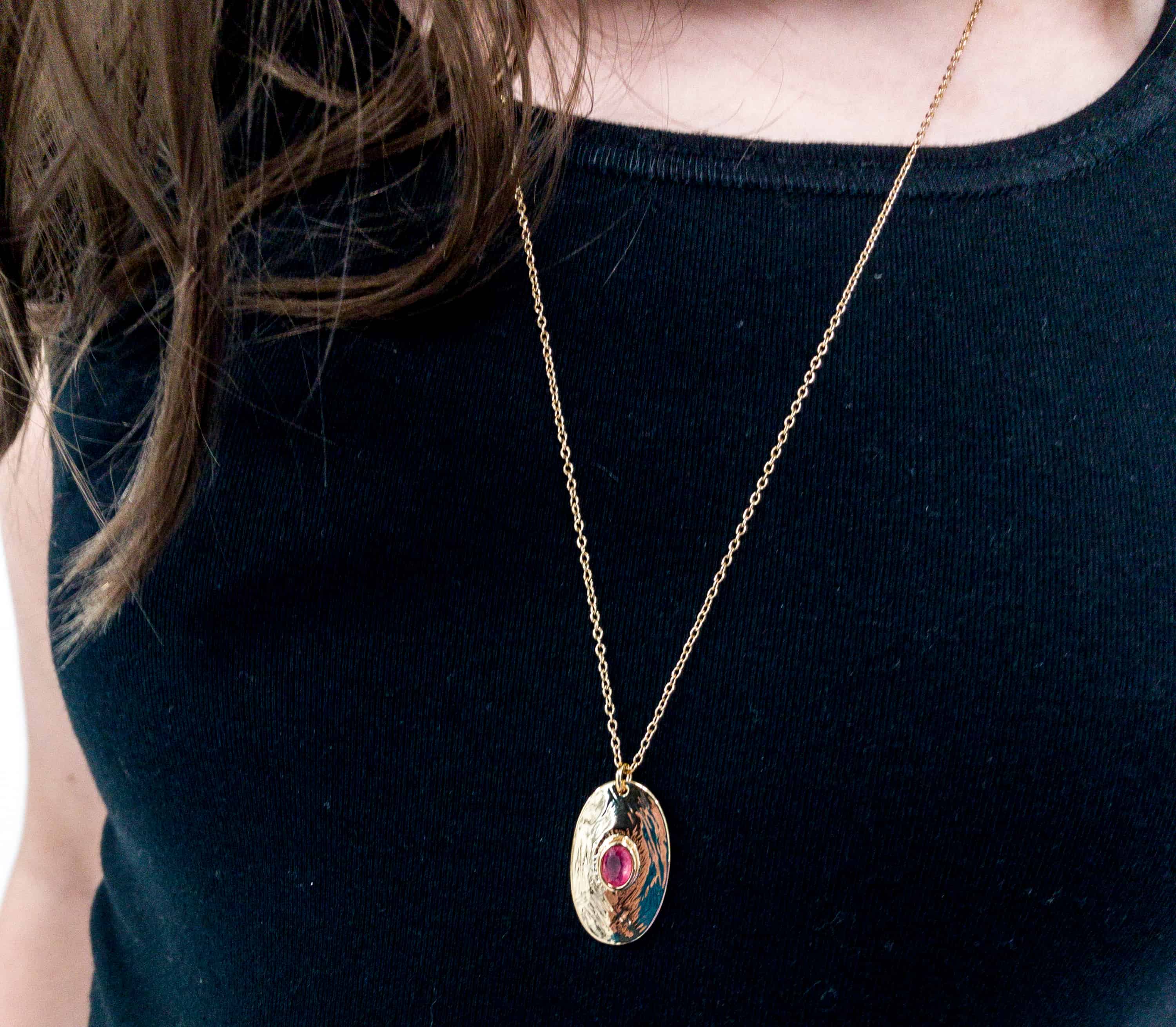 It's indeed like an amulet, and it pairs well with various boho outfits or a simple single-color top!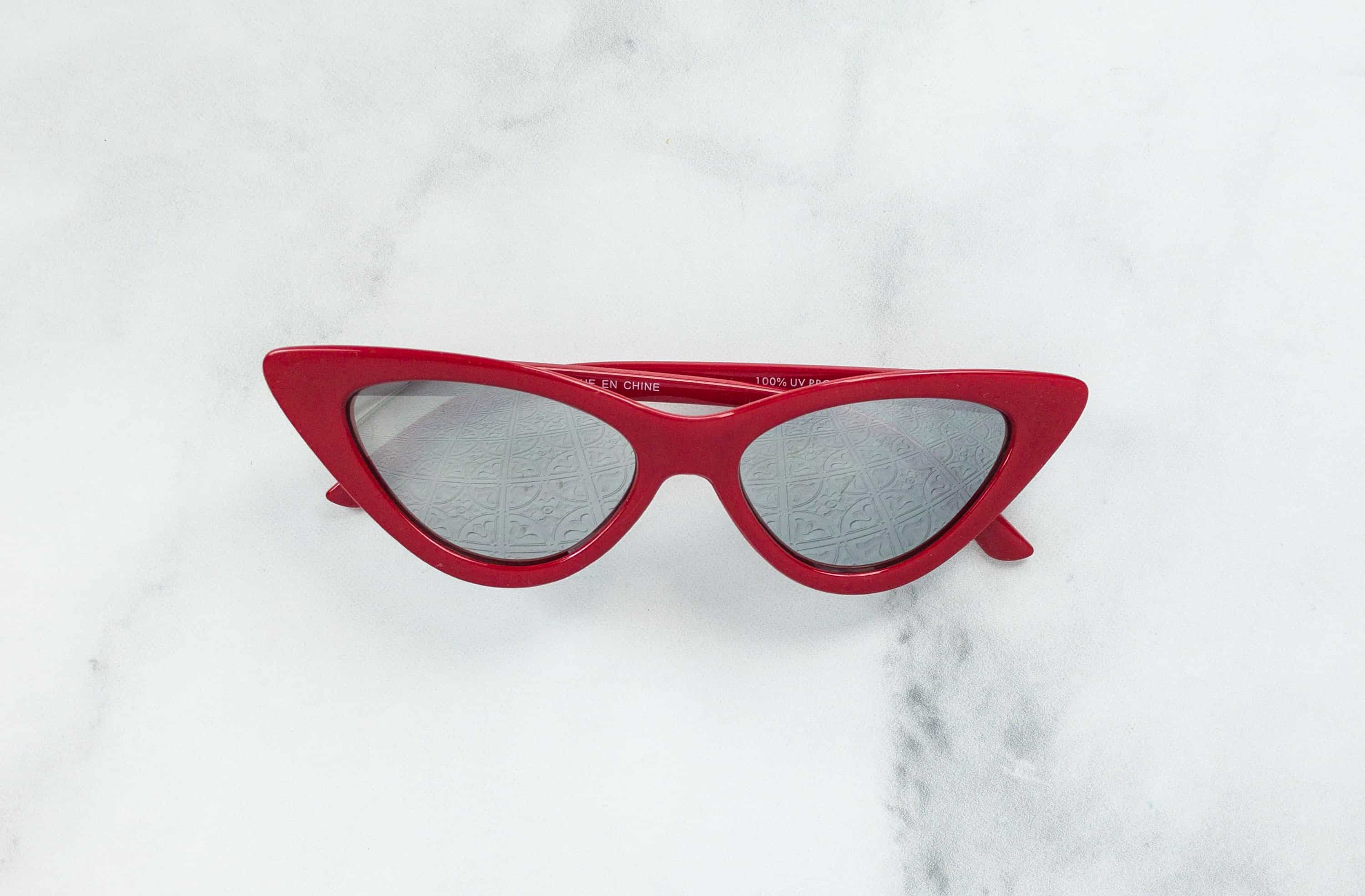 Red Sunnies. This retro red sunnies feature a cat's eye design. It comes in bold red which is a statement on its own.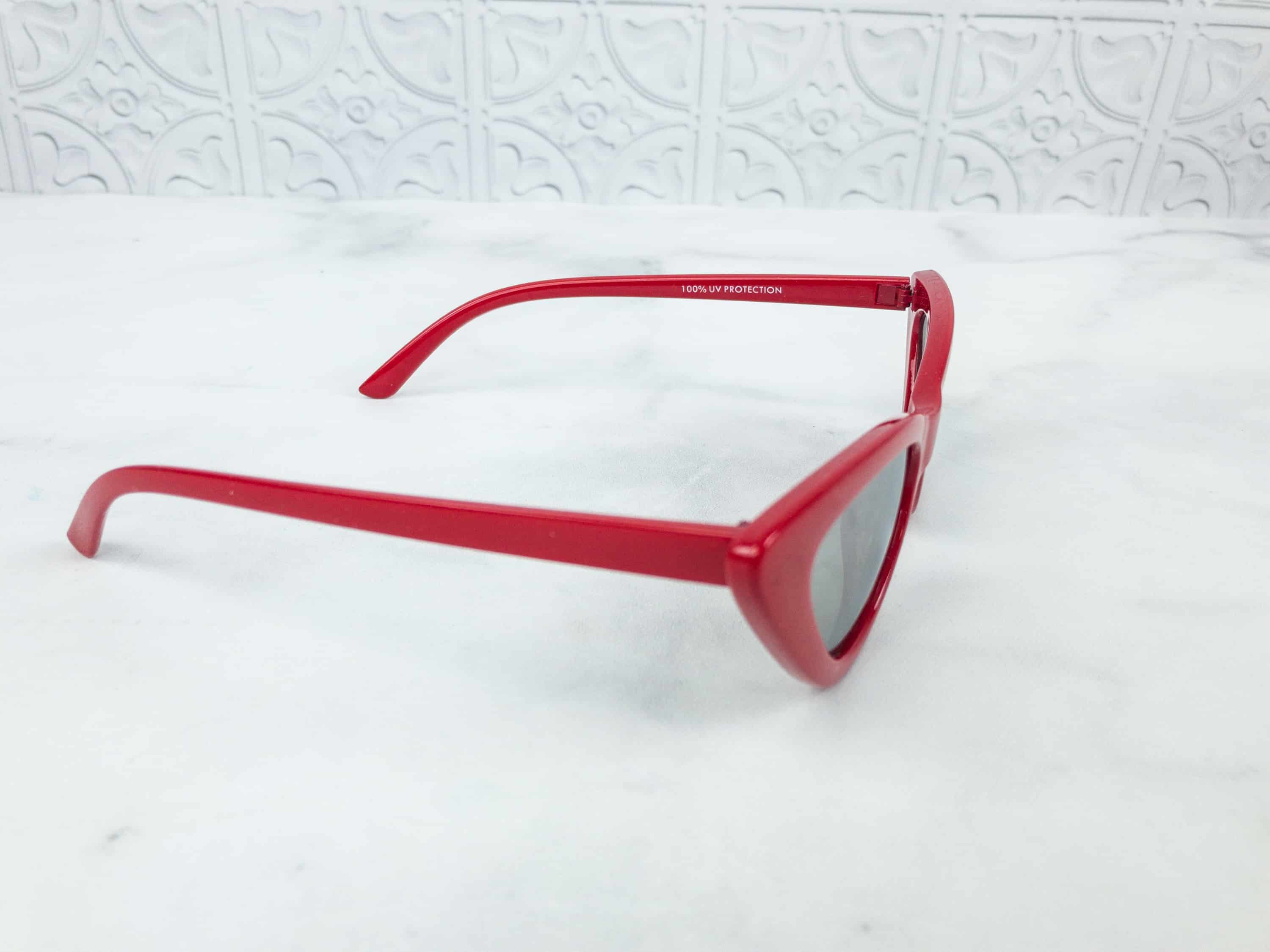 The frame is lightweight. Even when your summer outfit is quite plain, this sunglasses will do the trick to make you look riviera-ready!
Emma & Chloe's curated items for this month's box fits my preferences to a T. I love the necklace because it works well with summer tops. I can even pair it with a shorter necklace for a layering effect! As for the sunnies, I am ready to usher in the retro look and wear it on a trip. Value-wise, the subscription is also impressive. Imagine getting a $97 necklace plus fun sunglasses for $35! What a sweet deal!
What do you think of this month's jewelry?