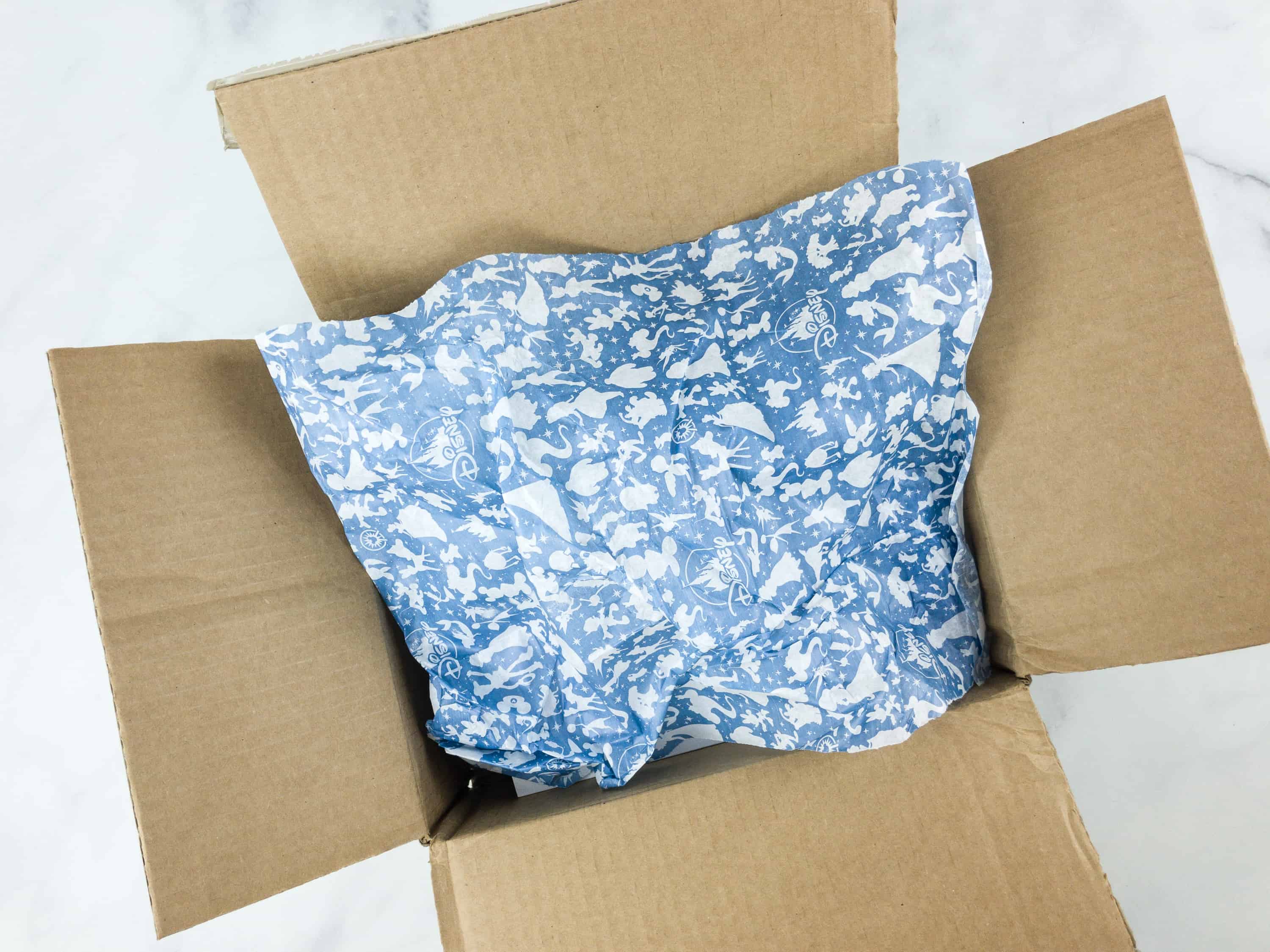 Disney Park Pack: Pin Edition 3.0 is a monthly limited edition enamel pin subscription from shopDisney. Every month in this subscription you'll receive three hand-picked, blind-boxed Limited Edition Disney Pins from Parks Attractions, Star Wars, Marvel, and more.
This box has recently returned from an extended hiatus – they just decided to stop the subscription for a few months while they reorganized the subscription. Now each limited edition pin has only 3 variants.
With the Pin Trading Edition 3.0 each pin is a Limited Edition of 500 and each monthly box of three pins will all be themed together!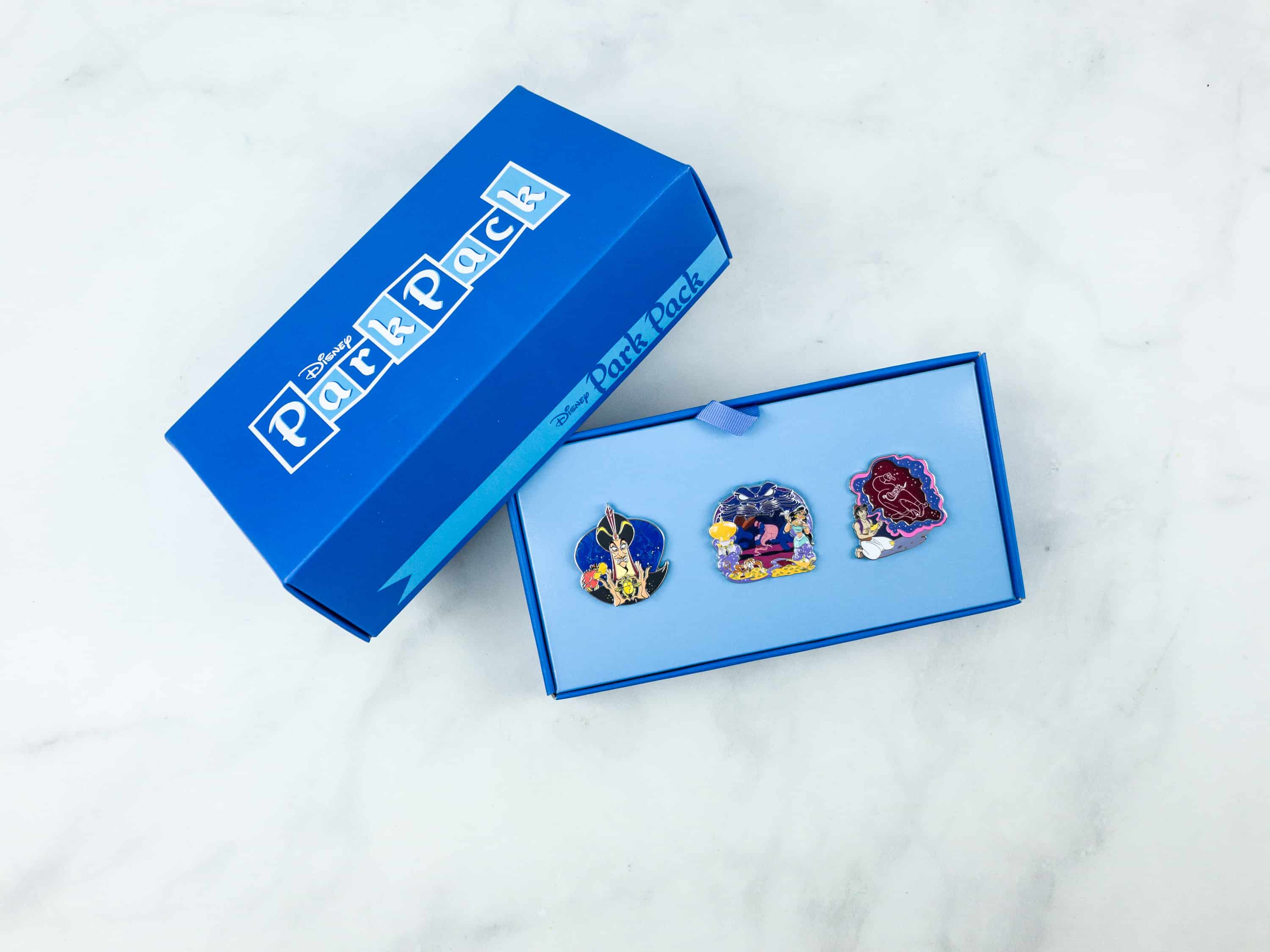 Here are the Park Pack 3.0 pins for July 2018!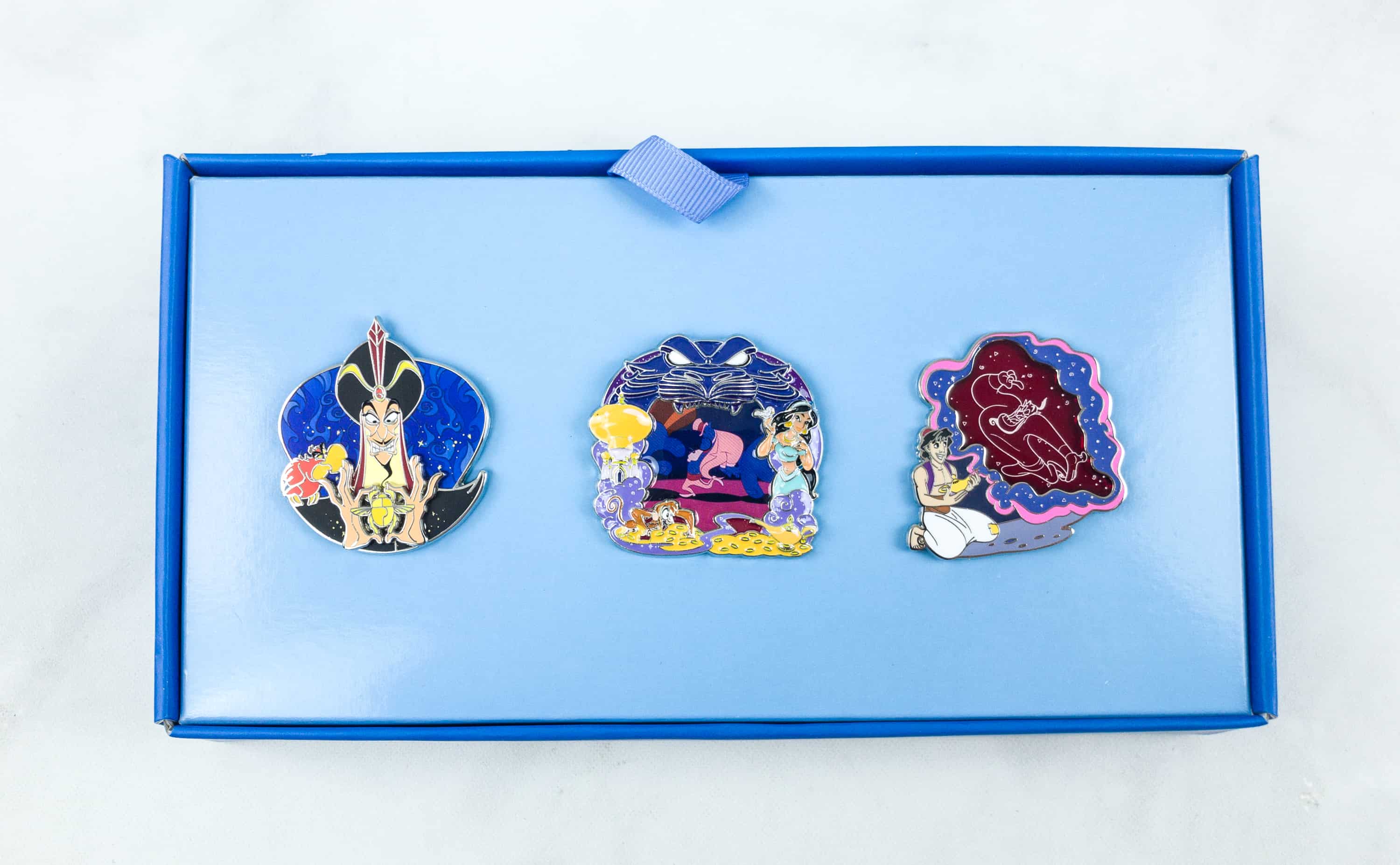 There is no information card for this box, and I always wish they'd include a curator's note – maybe with names for these pins and perhaps a matching exclusive postcard or a free lithograph like Disney Movie Club.
The Disney Park Pack Pin Edition 3.0 theme for this month is Aladdin.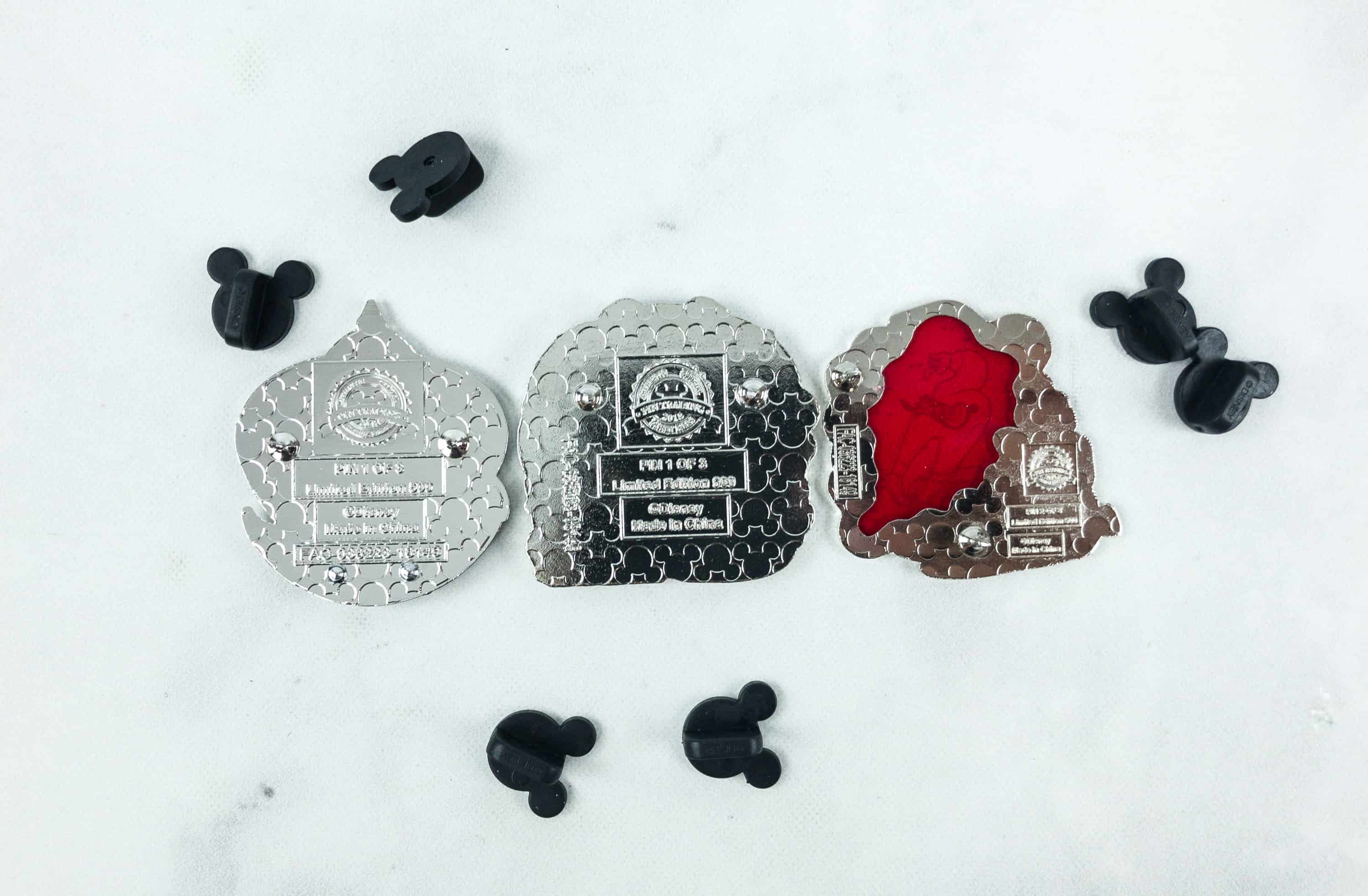 All the pins this month came with two posts that fit a rubber Mickey pin back. There are 3 variants of each pin, and 500 of each.
We are given durable enamel pins that feature characters from Aladdin.
Jafar With Iago Pin. The first one is Jafar with Iago holding up a two-piece beetle key to open up the Cave of Wonders. The cave is the home of the lamp with all the treasures in the world. The person who is 'the diamond in a rough' will be the only one worthy of taking the lamp and ONLY the lamp.
Variations – Yellow, Indigo, Teal backgrounds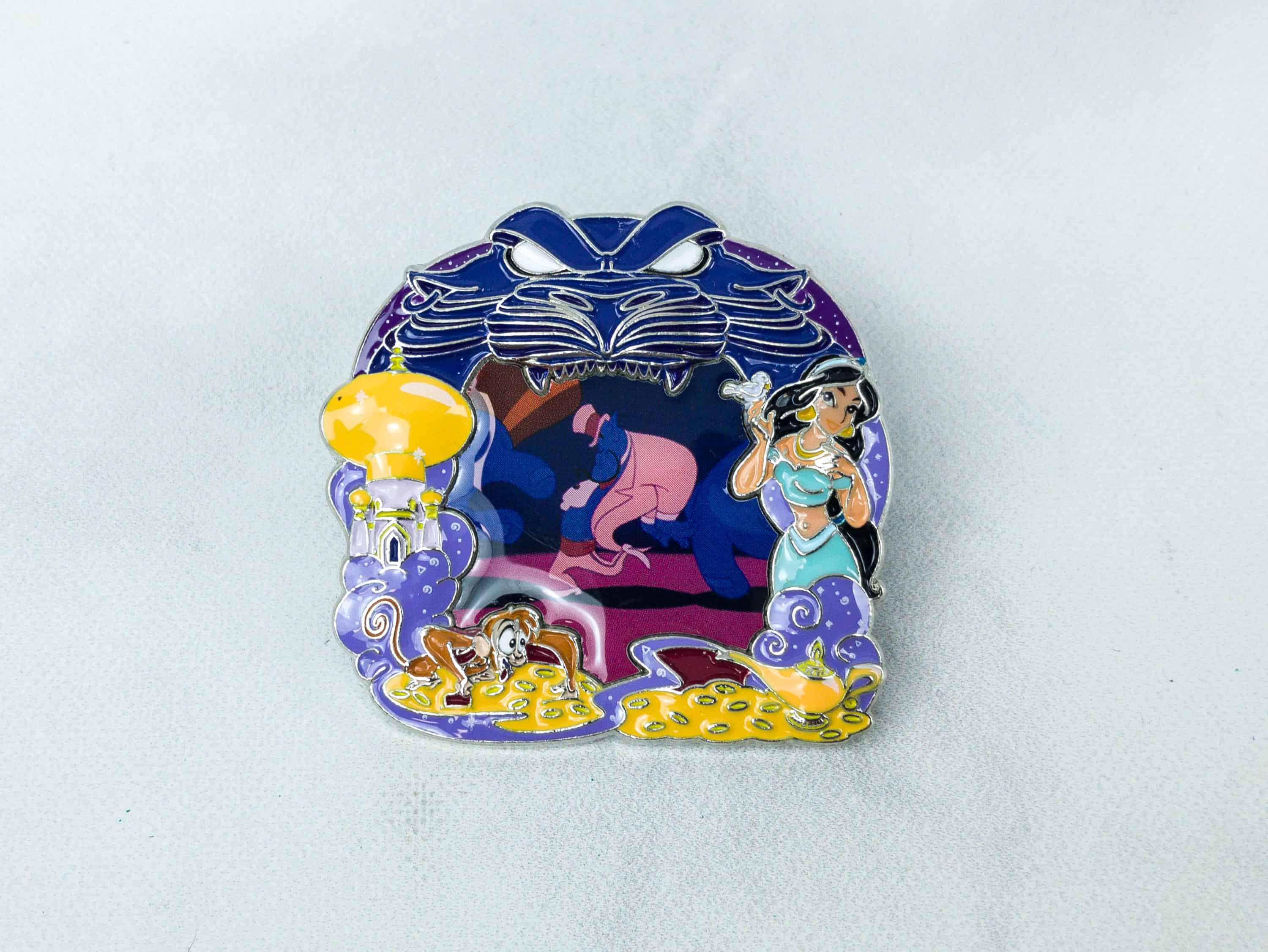 Jasmine With Abu Pin. The second one pretty sums up the whole world of Aladdin. The frame of the pin is made up of the Cave of Wonders, the castle, Abu the monkey which is Aladdin's best friend, Jasmine which is Aladdin's one true love and the lamp. It frames up the image of the Genie straight from one of the scenes in the movie. Other variations were Aladdin + Jasmine, or Aladdin + Sultan for the main picture.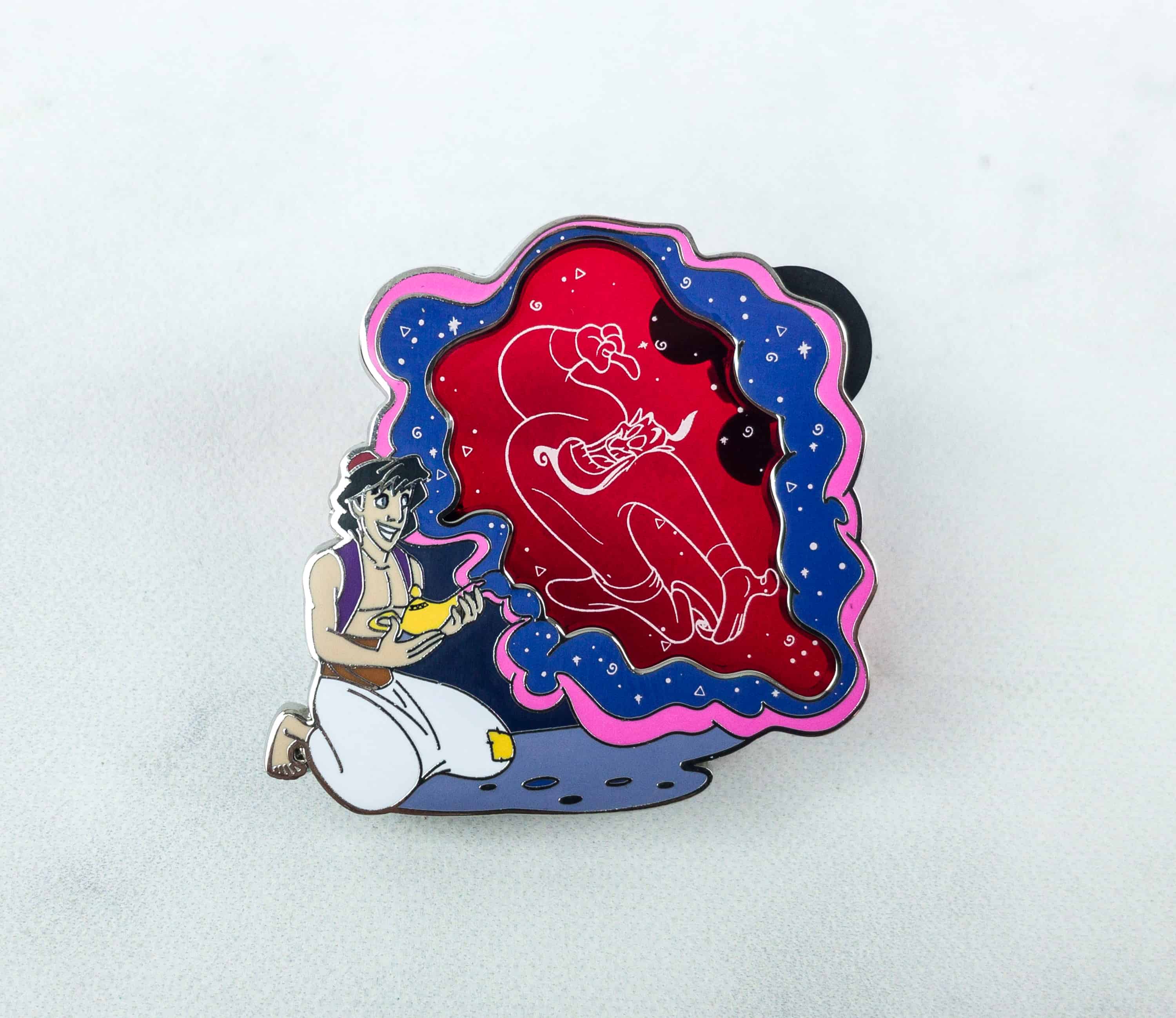 Aladdin & Genie Pin. The pin used Aladdin and the lamp design made up of enamel that framed the Genie with a stained glass design. The variations were on both color and pose on this pin.
These pins take us down to memory lane every time! The Disney pins are always made with good quality and perfect for fans of the franchise and pin collecting fanatics!
What did you think of the Disney's Park Pack Pin Edition 3.0?
Visit the Disney Park Pack: Pin Trading Edition landing page to find out more.