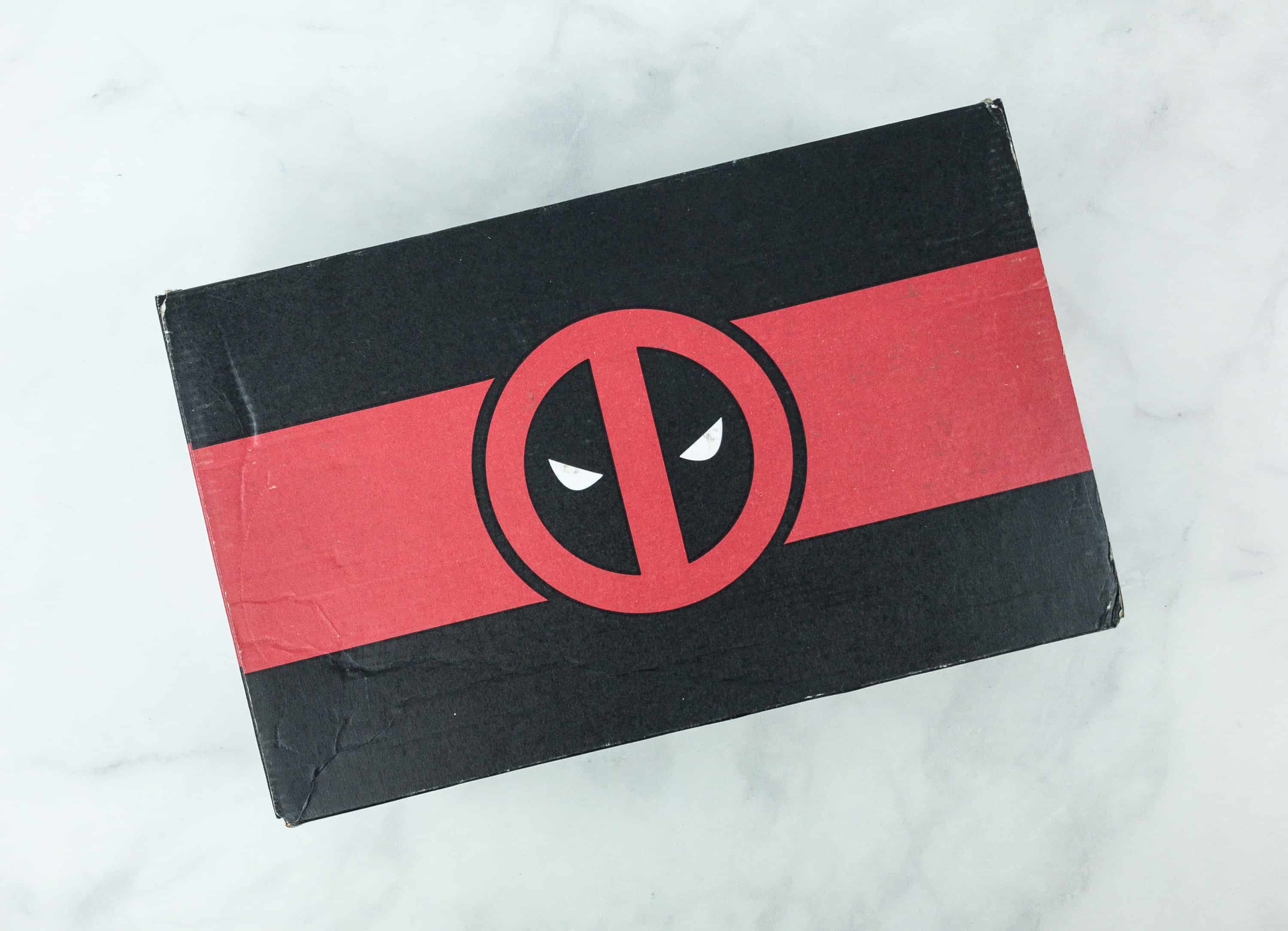 Deadpool Club Merc is a quarterly subscription of all things Deadpool. The box costs $34.99 for each quarter, plus shipping and handling. Every quarter you'll get a box full of original and official Deadpool merchandise that contains 4 to 5 items in black and red, and that includes stickers, shirts, collectibles and such that you won't find anywhere else.
DEAL: Save 15% on any subscription when you use this link and coupon code HELLOSUBSCRIPTION15.
The merchandise is packed neatly and it's hard not to unbox everything in a hurry.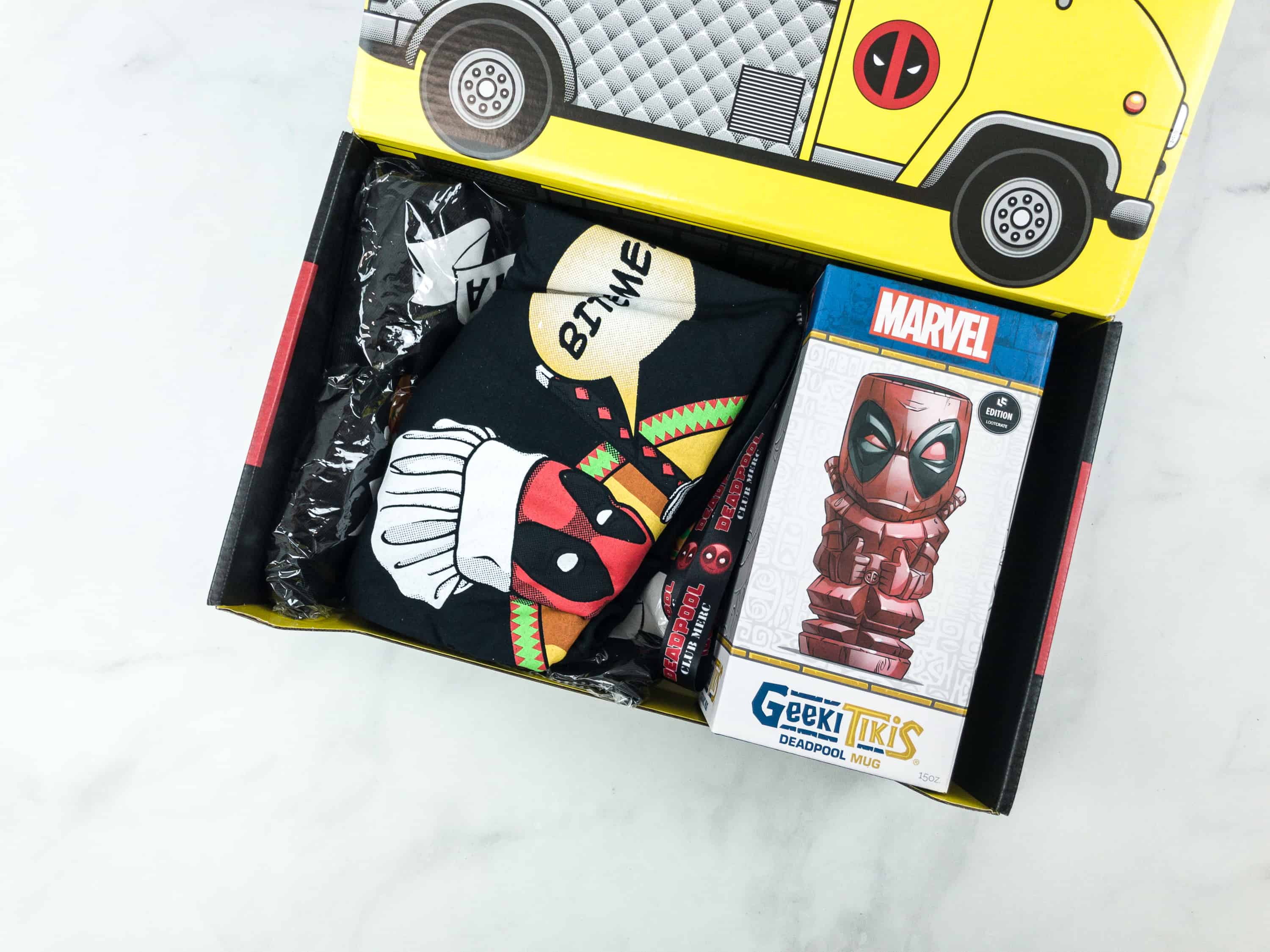 I can see a shirt and a collectible here but I think there are more goodies inside. I can't wait to see them all!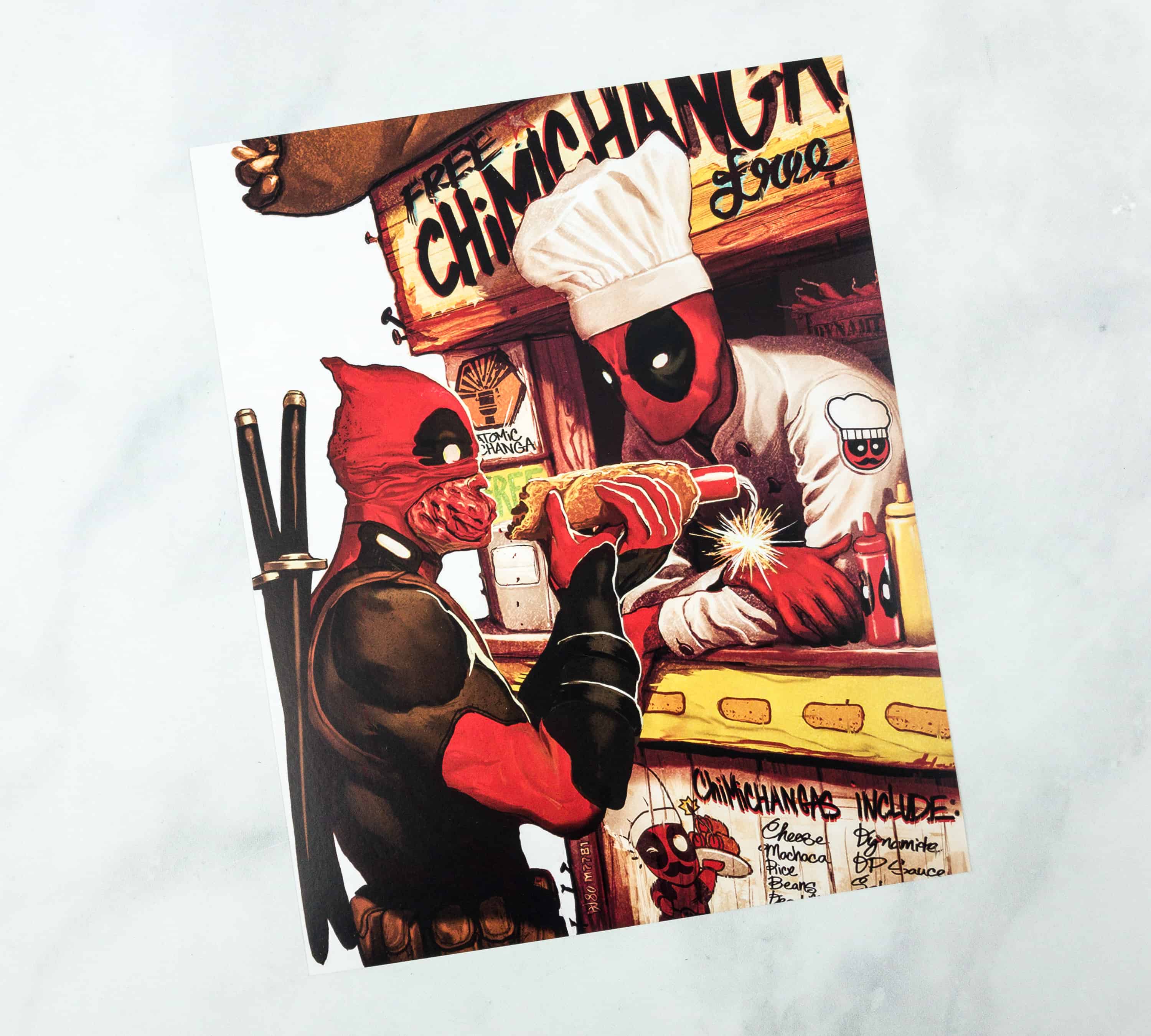 I got this cool poster where Deadpool is enjoying some of his favorite chimichangas. The graphics look retro, it's amazing!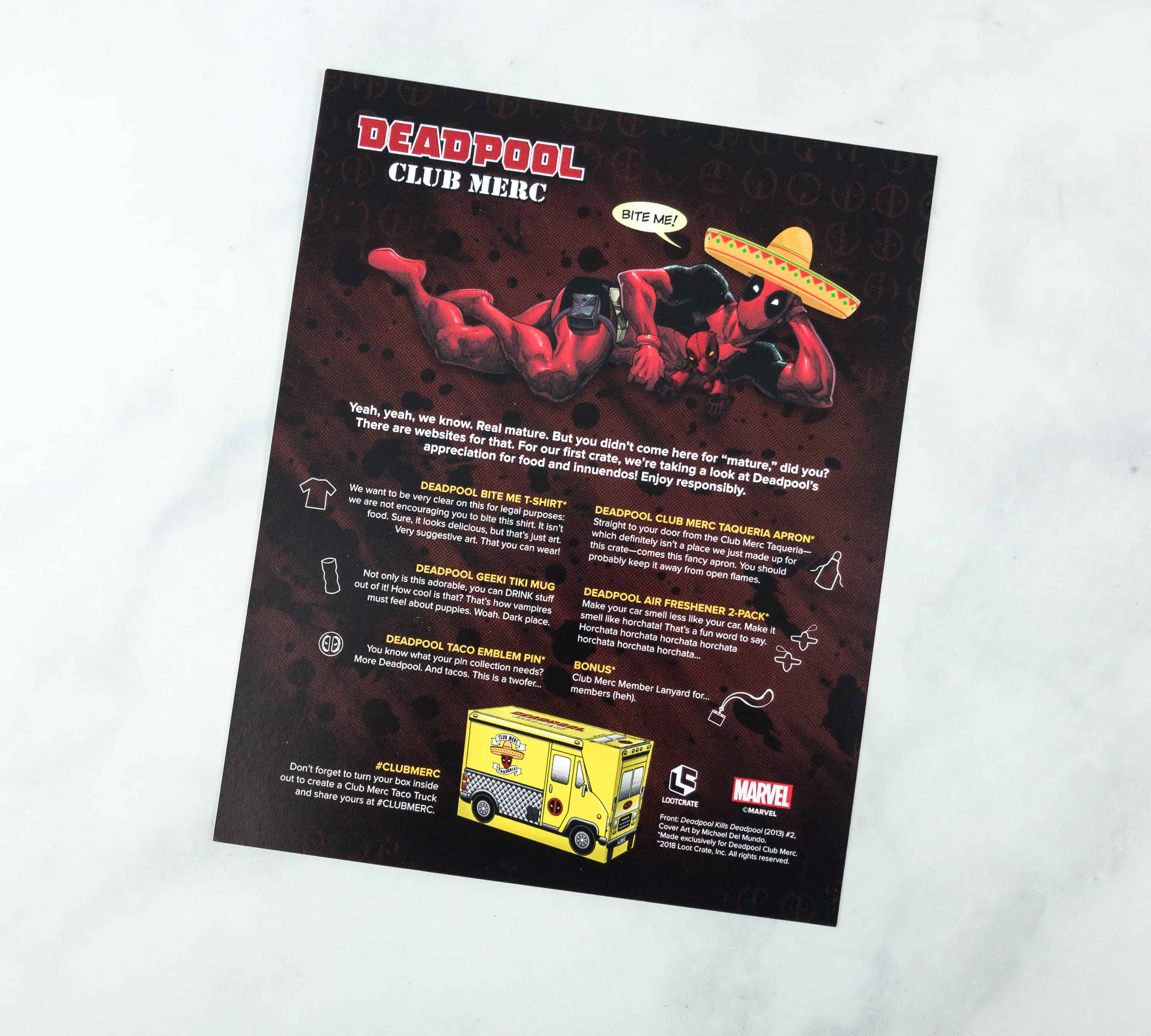 At the back of the poster is the list of all the items that you are going to get for this box, each with a description in Deadpool style.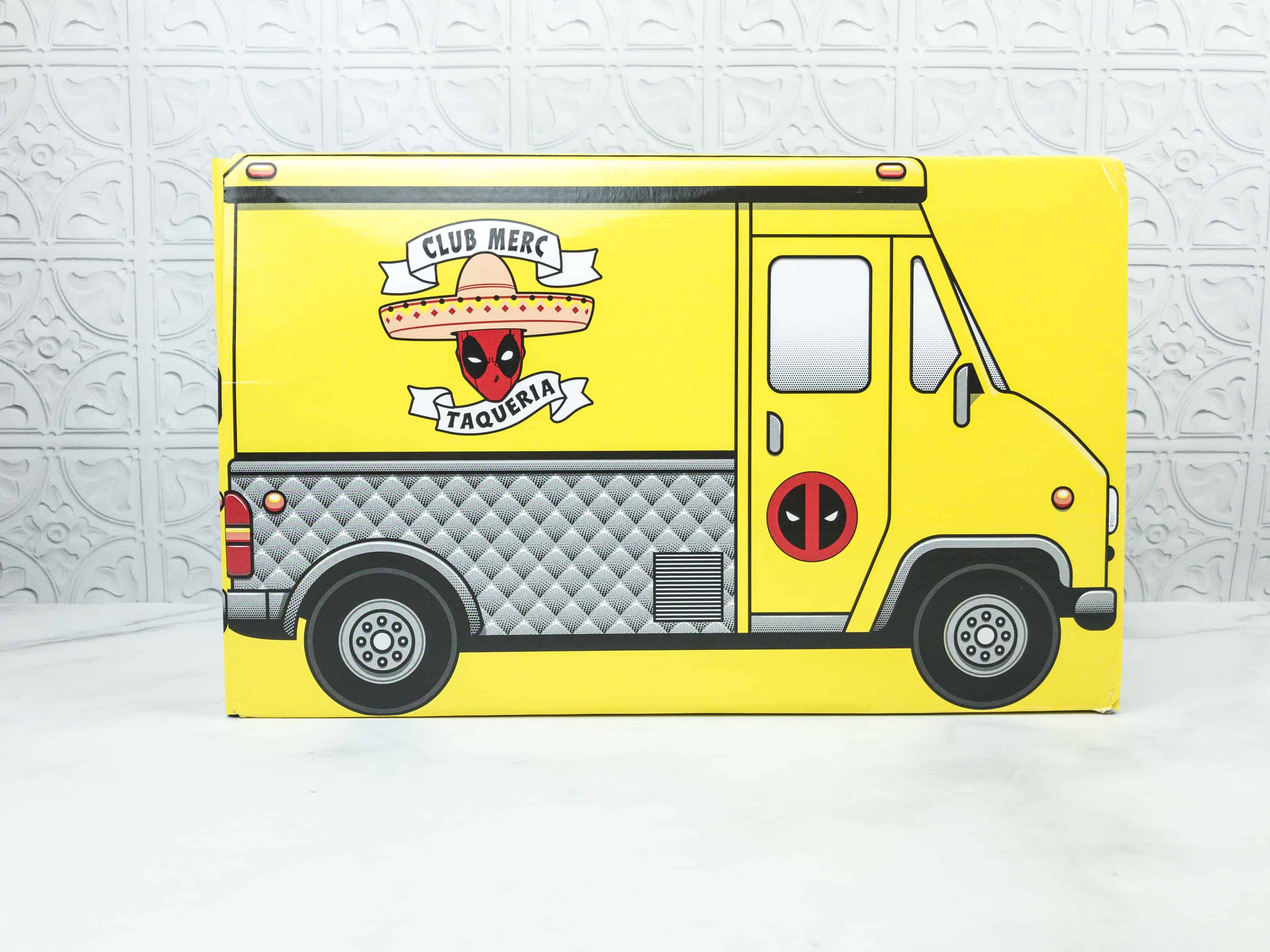 You can turn the box inside out so you will have your very own Deadpool taco truck!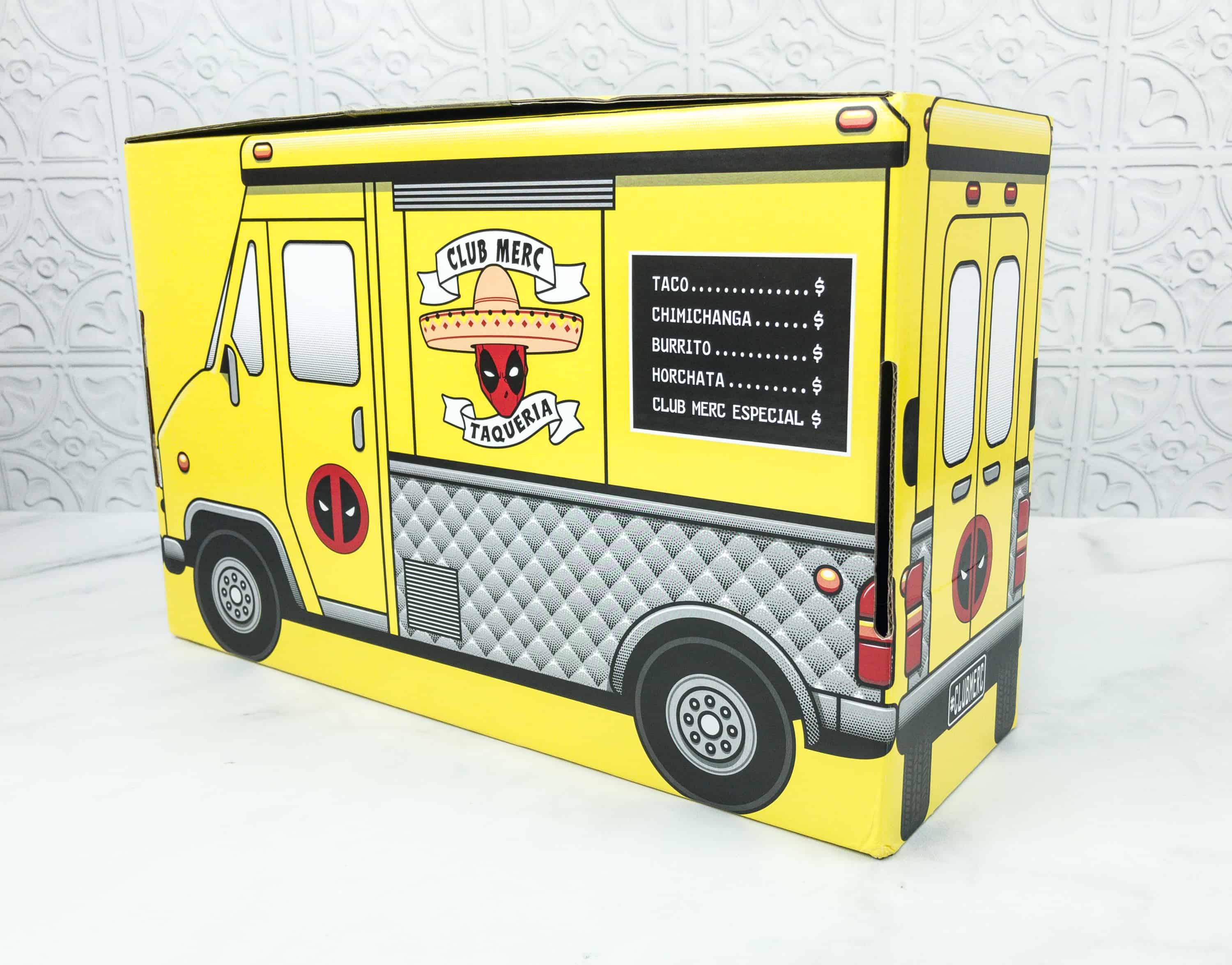 You'll see that the image of the truck is captured on both sides! Great job for the creators of this cool box!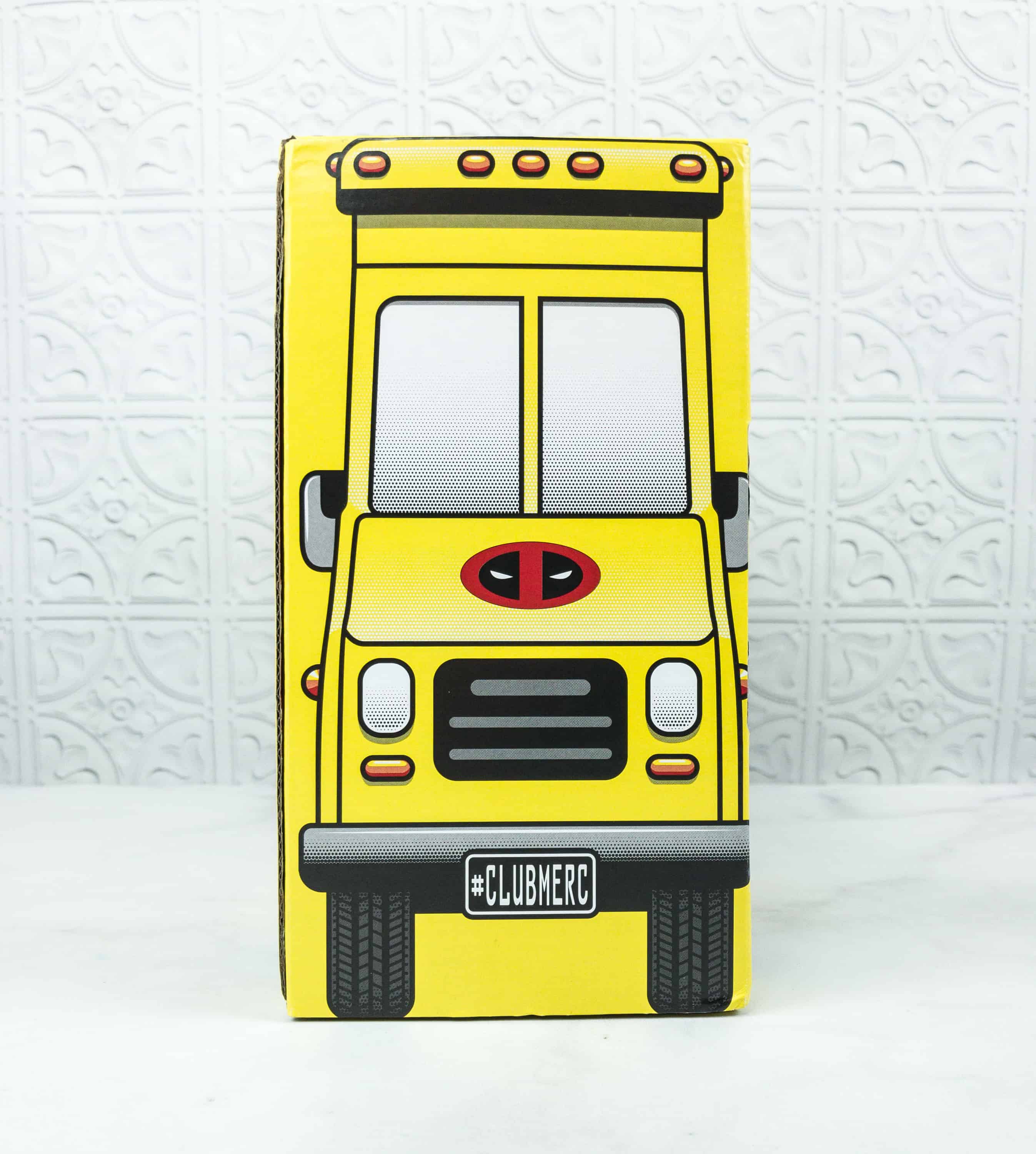 Also, you can see the front of the truck when you position it on its side.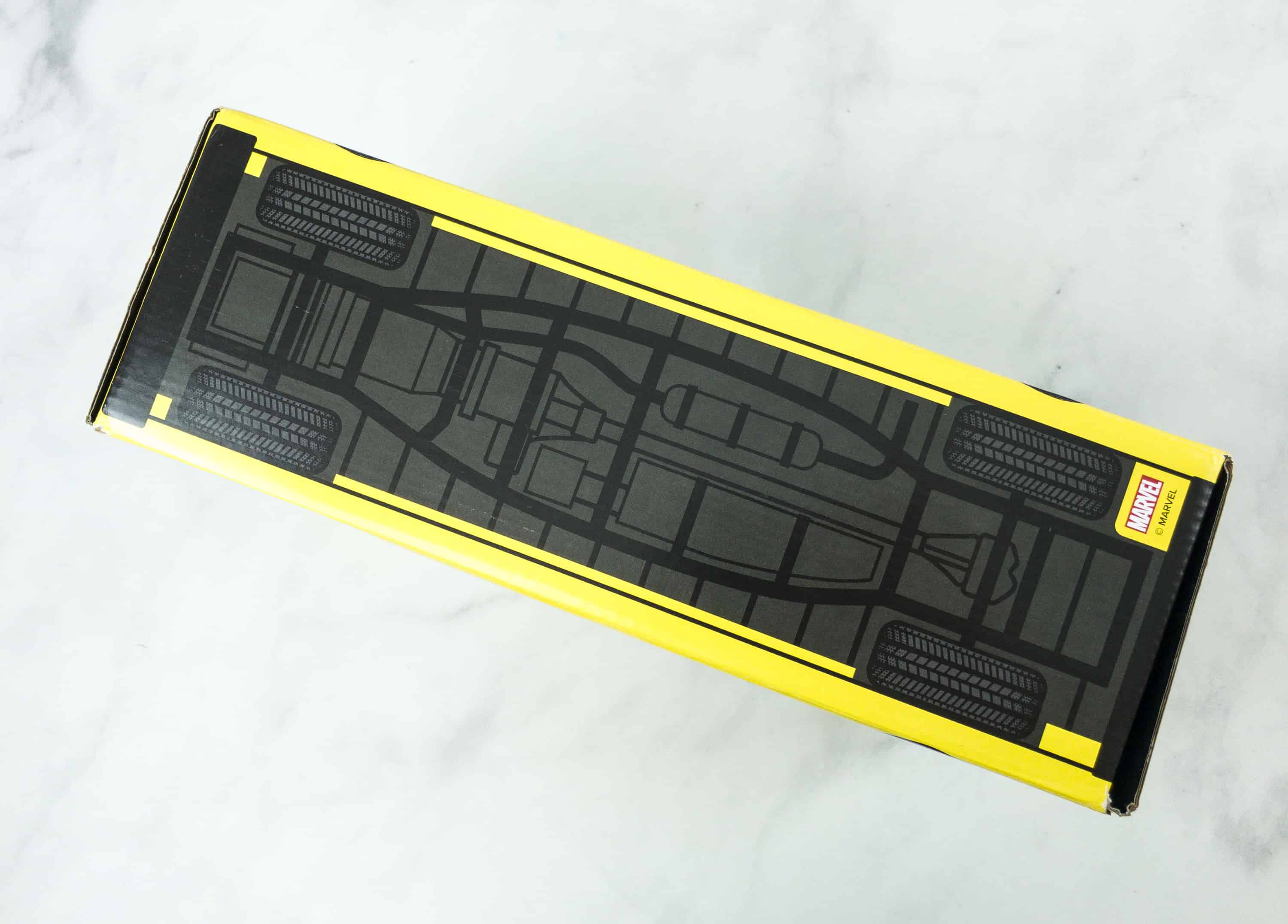 Even the bottom of the truck came fully detailed! This box is definitely a keeper – we can't bring ourselves to take it to the recycling pile!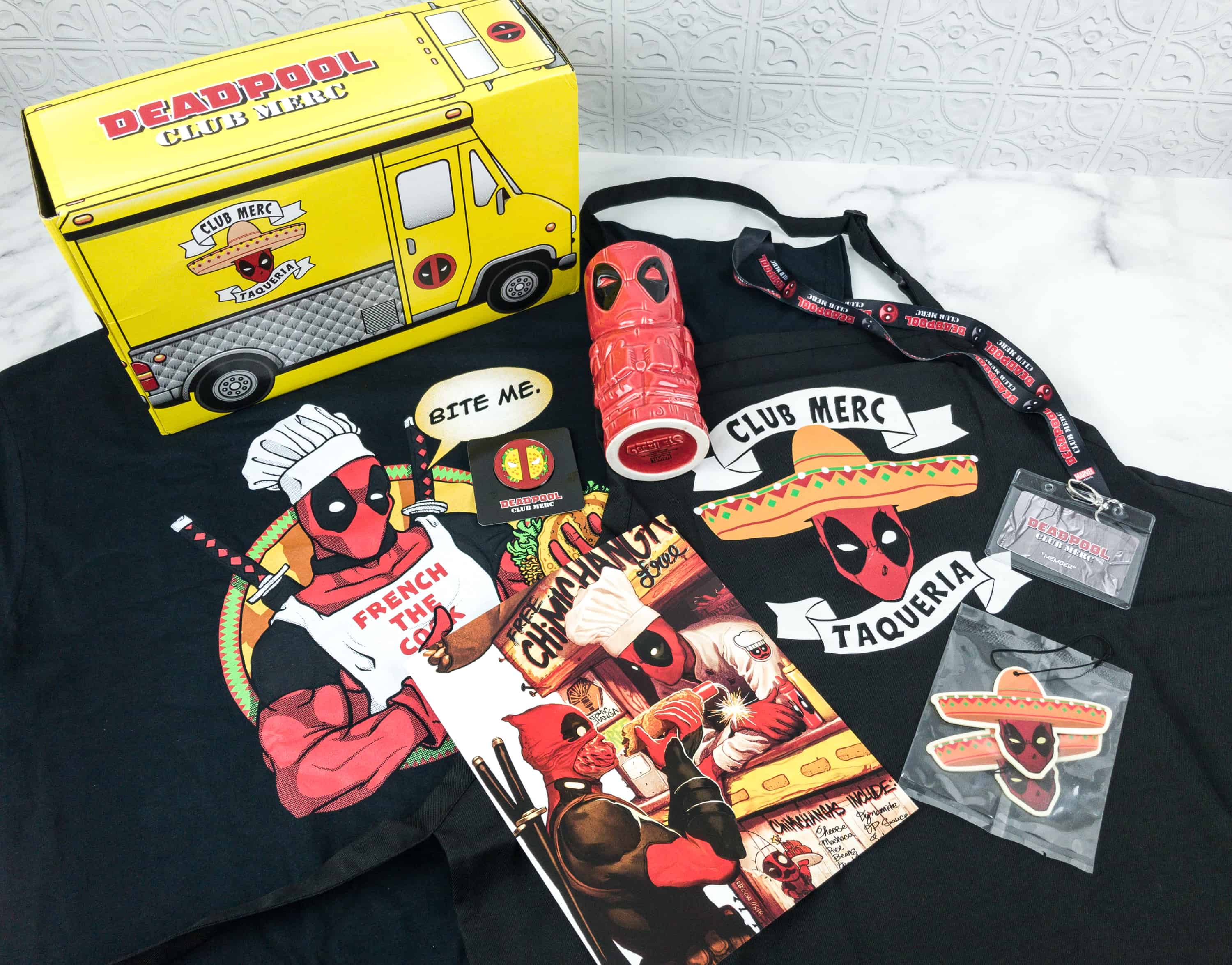 Everything in my box!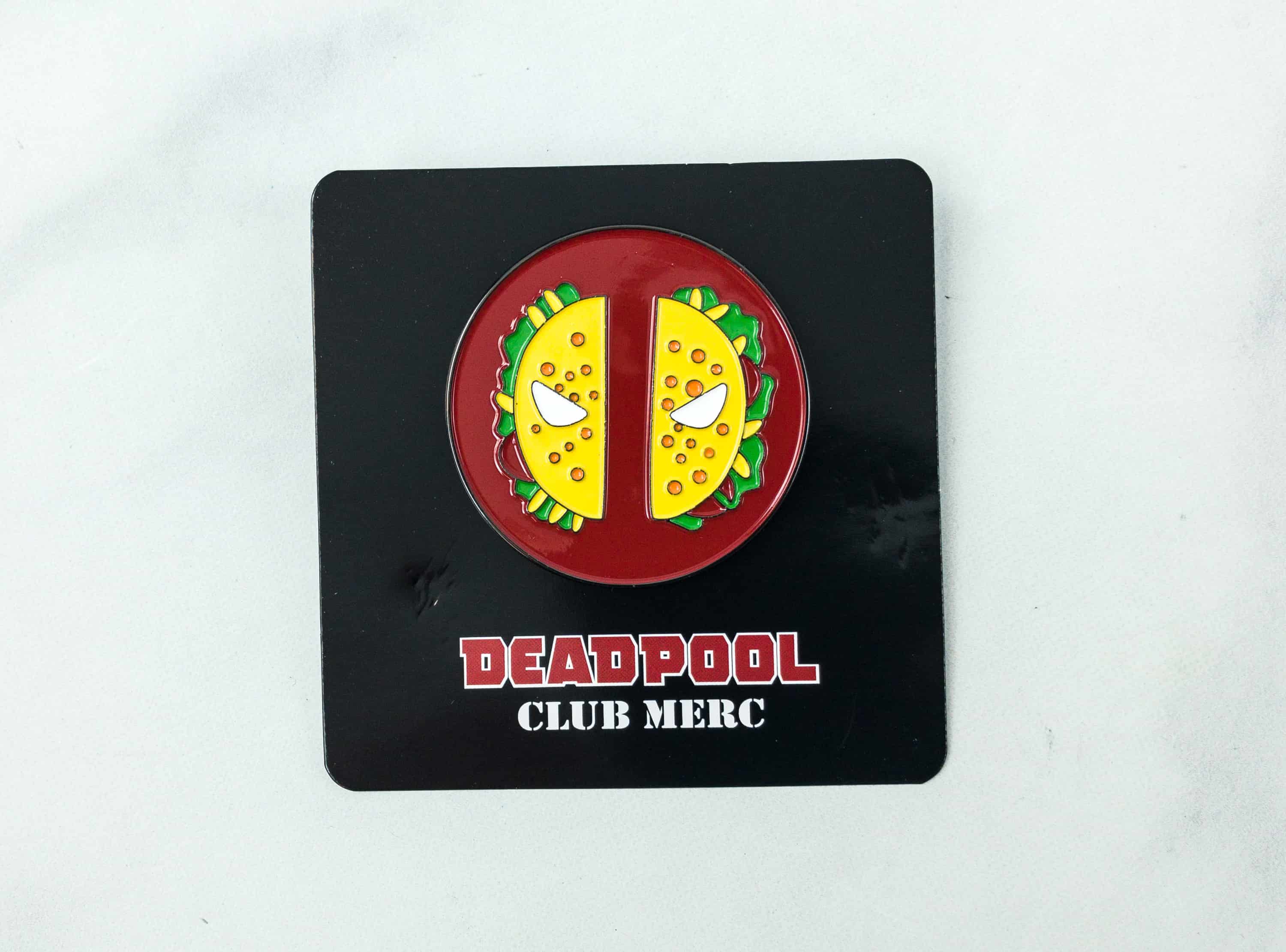 Deadpool Taco Emblem Pin. The first item is a taco pin… Look closely, it resembles the Deadpool icon!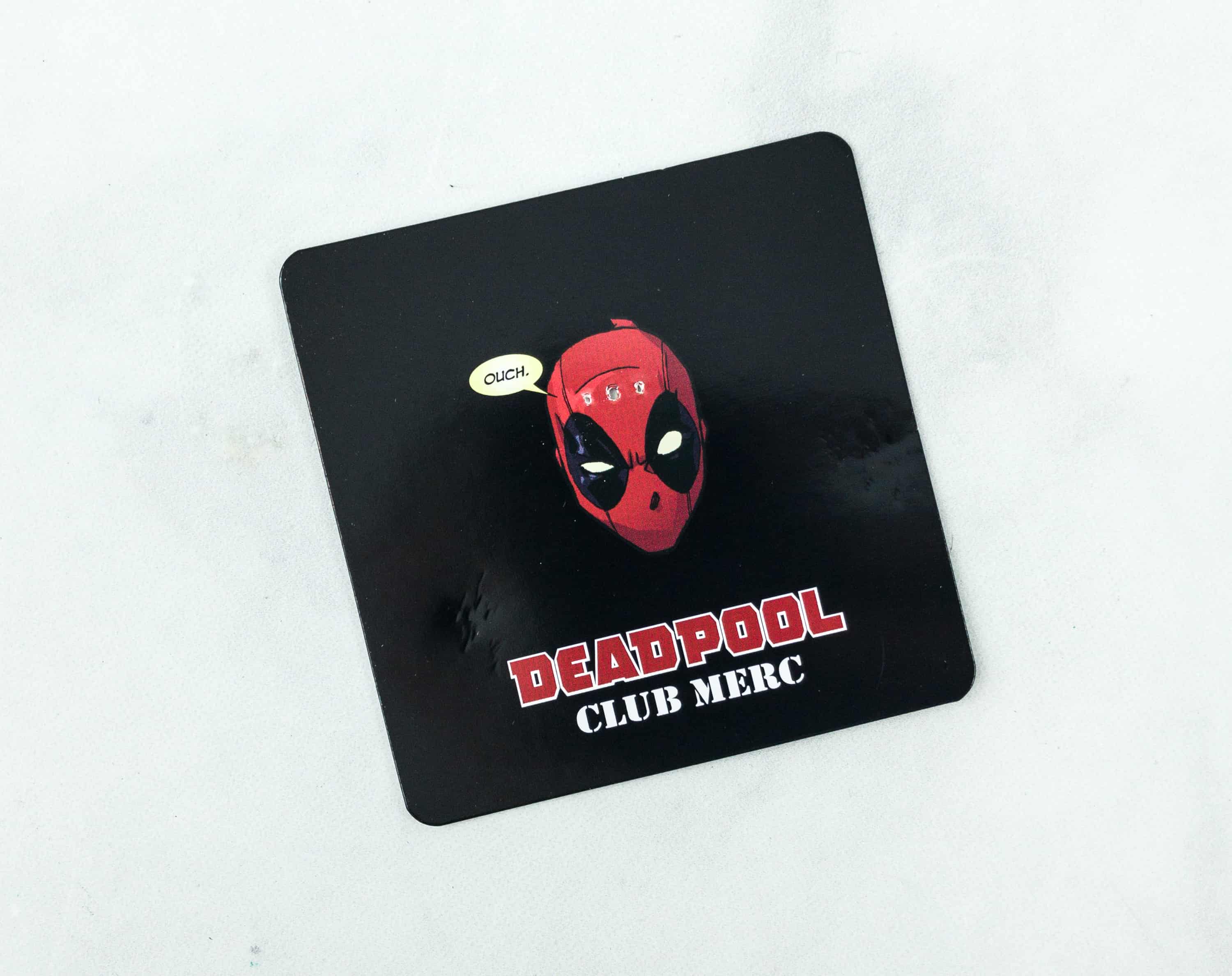 Even the packaging of the pin has some humor on it as it shows at the back that Deadpool got stabbed and hurt with the pin!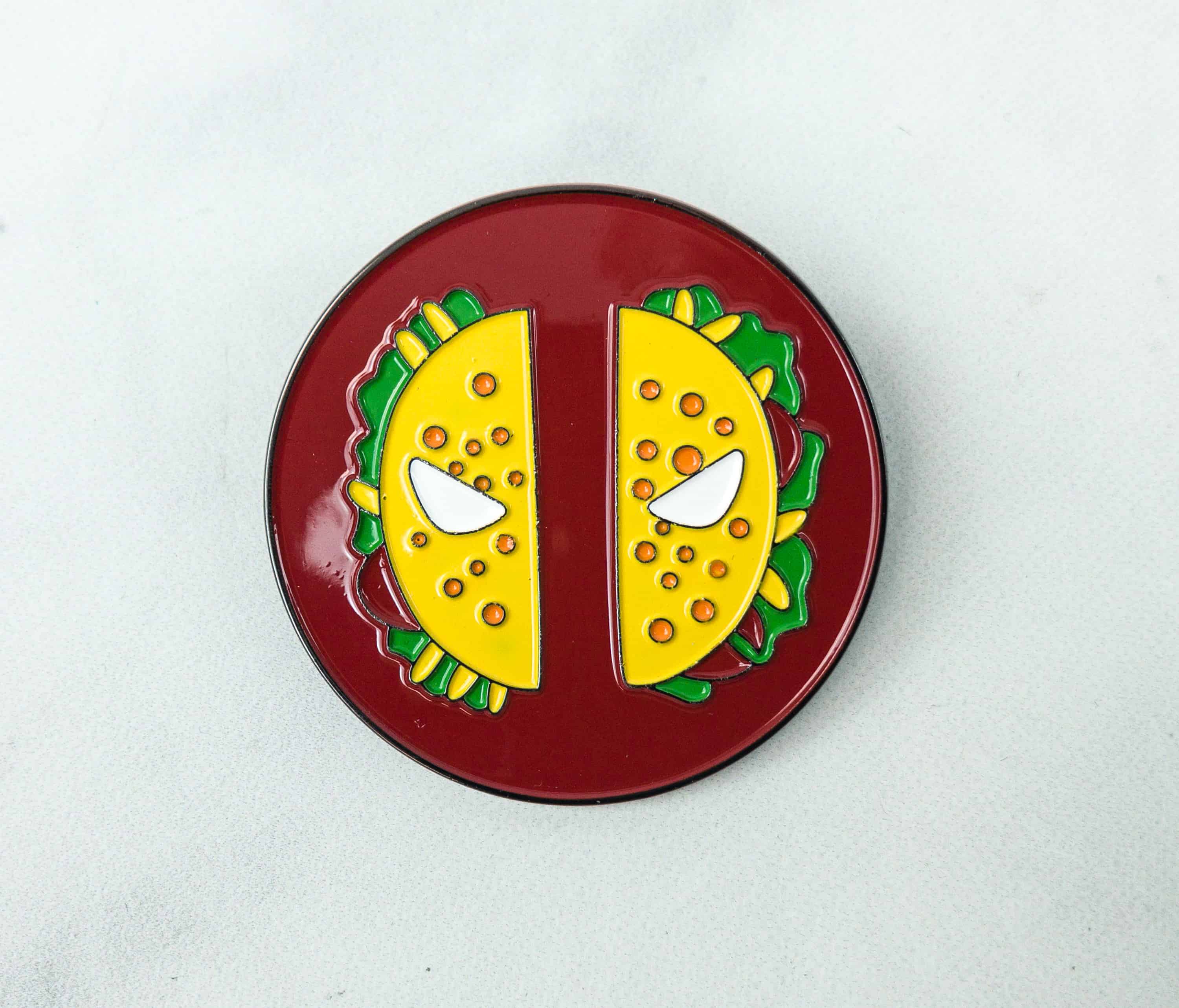 The taco details are just perfect! I can attach it to my jacket, bag, and the like, and definitely, only Deadpool fans can recognize that it's his icon.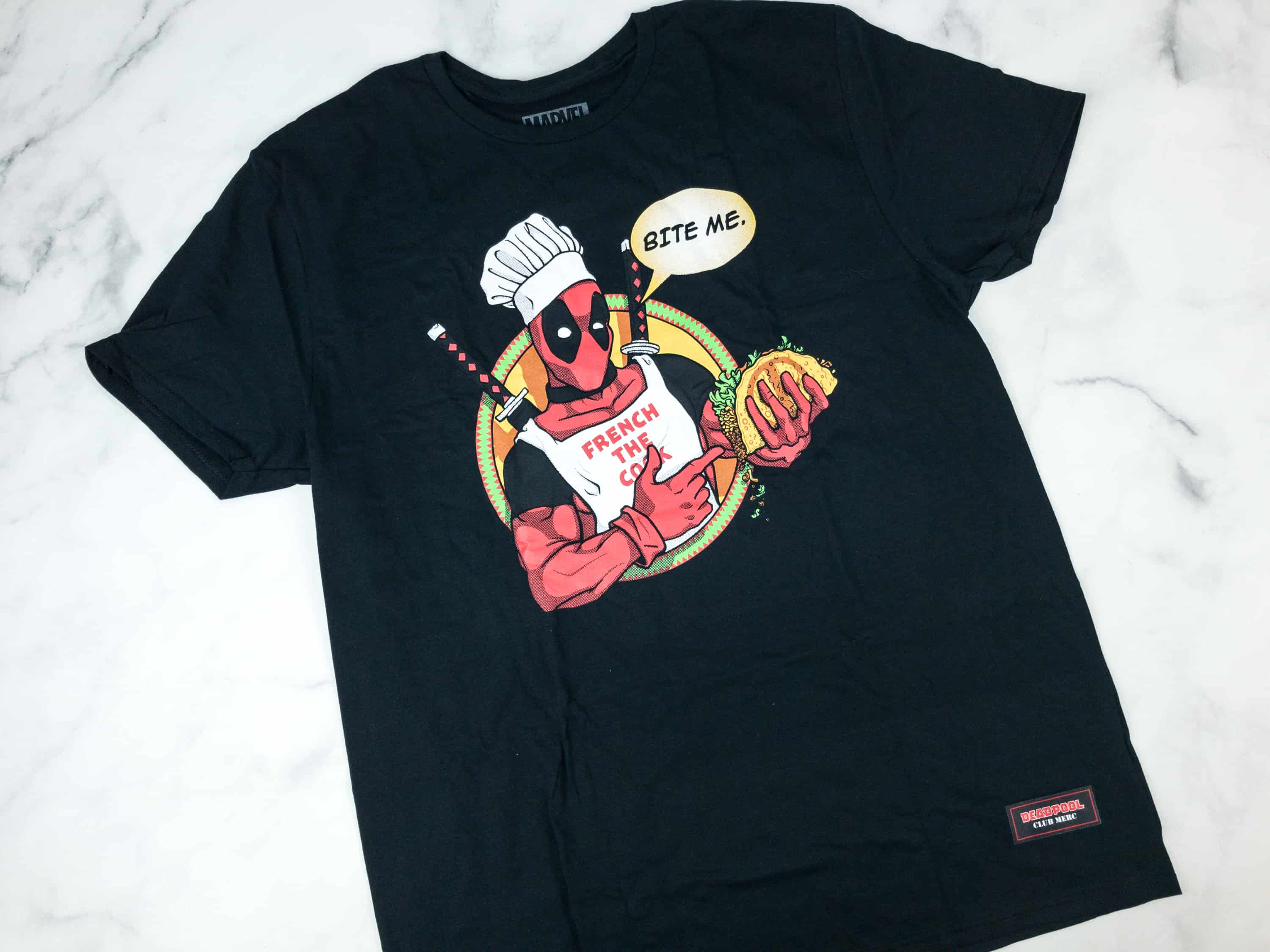 Deadpool Bite Me T-Shirt. I also got this cool Bite Me shirt in black, designed with Deadpool holding a taco. This shirt is so cool and full of character… Deadpool that is!
I have to say that the graphic print is spot on. It captured Deadpool's character to the T! This is a statement shirt if I've ever seen one.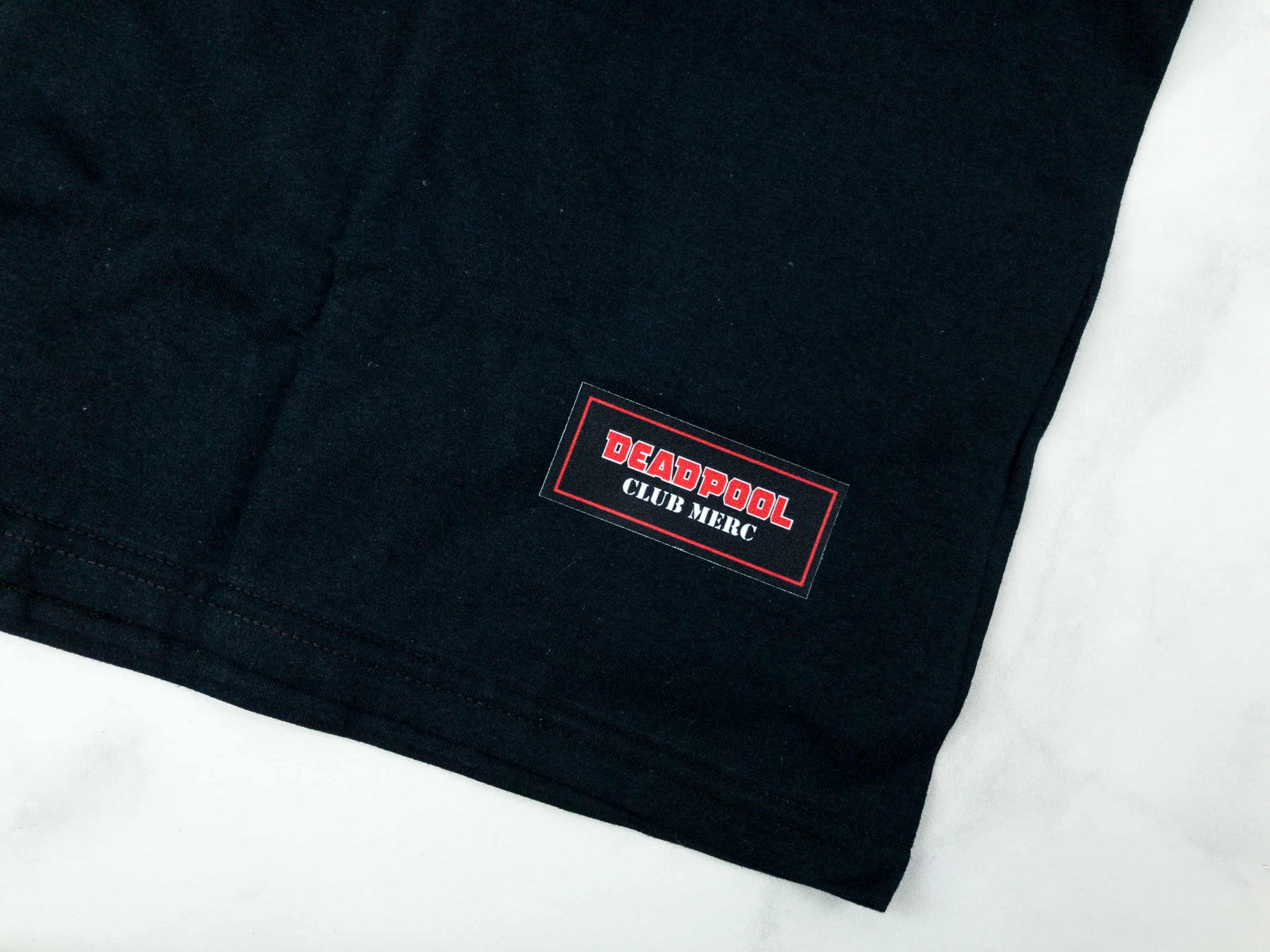 To make this the real deal, there is the Deadpool Club Merc tag at the bottom of the shirt. It's exclusive to those who subscribed in this box!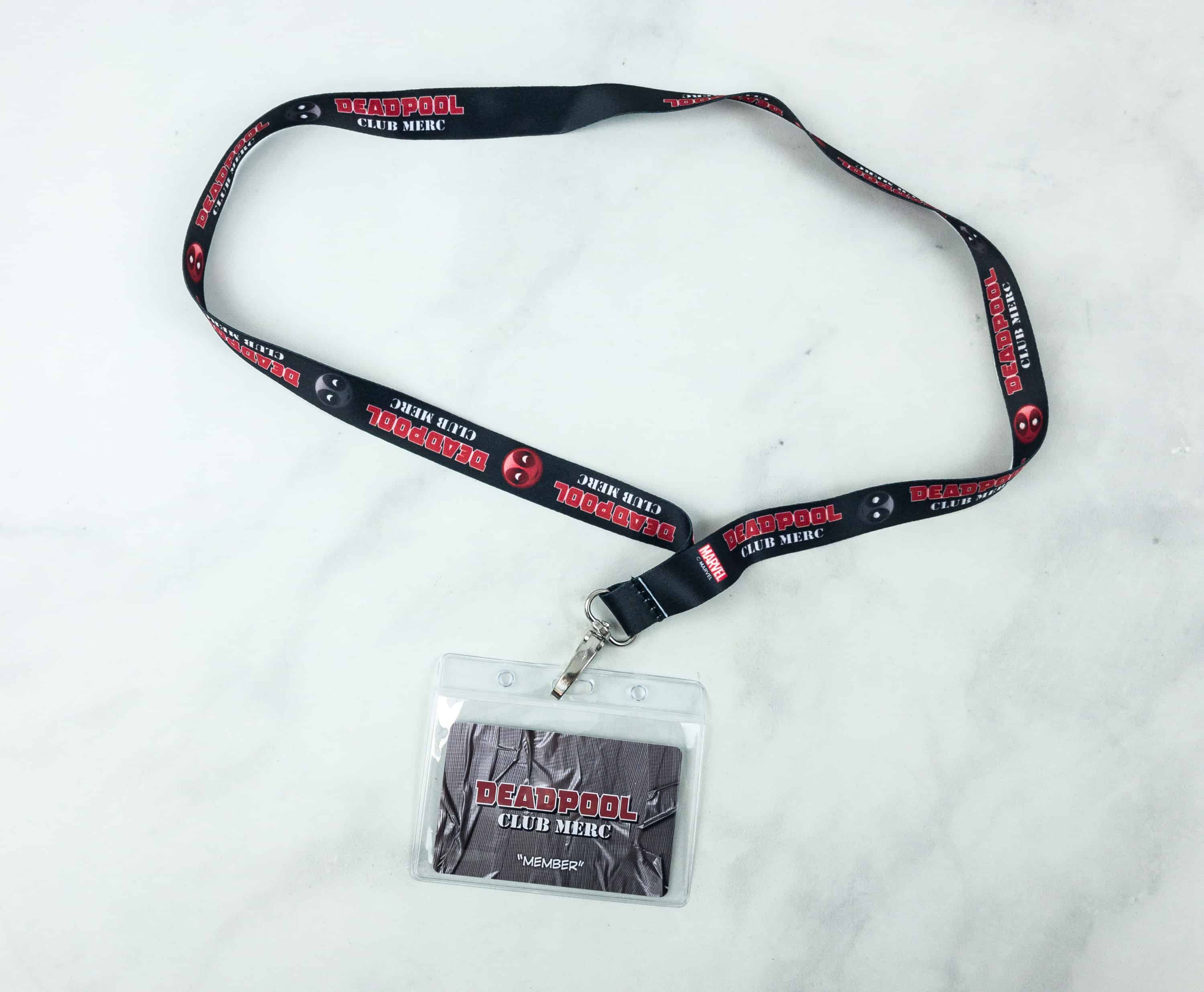 Club Merc Member Lanyard. Show off to the world that you are part of the Club Merc by wearing this Deadpool Lanyard!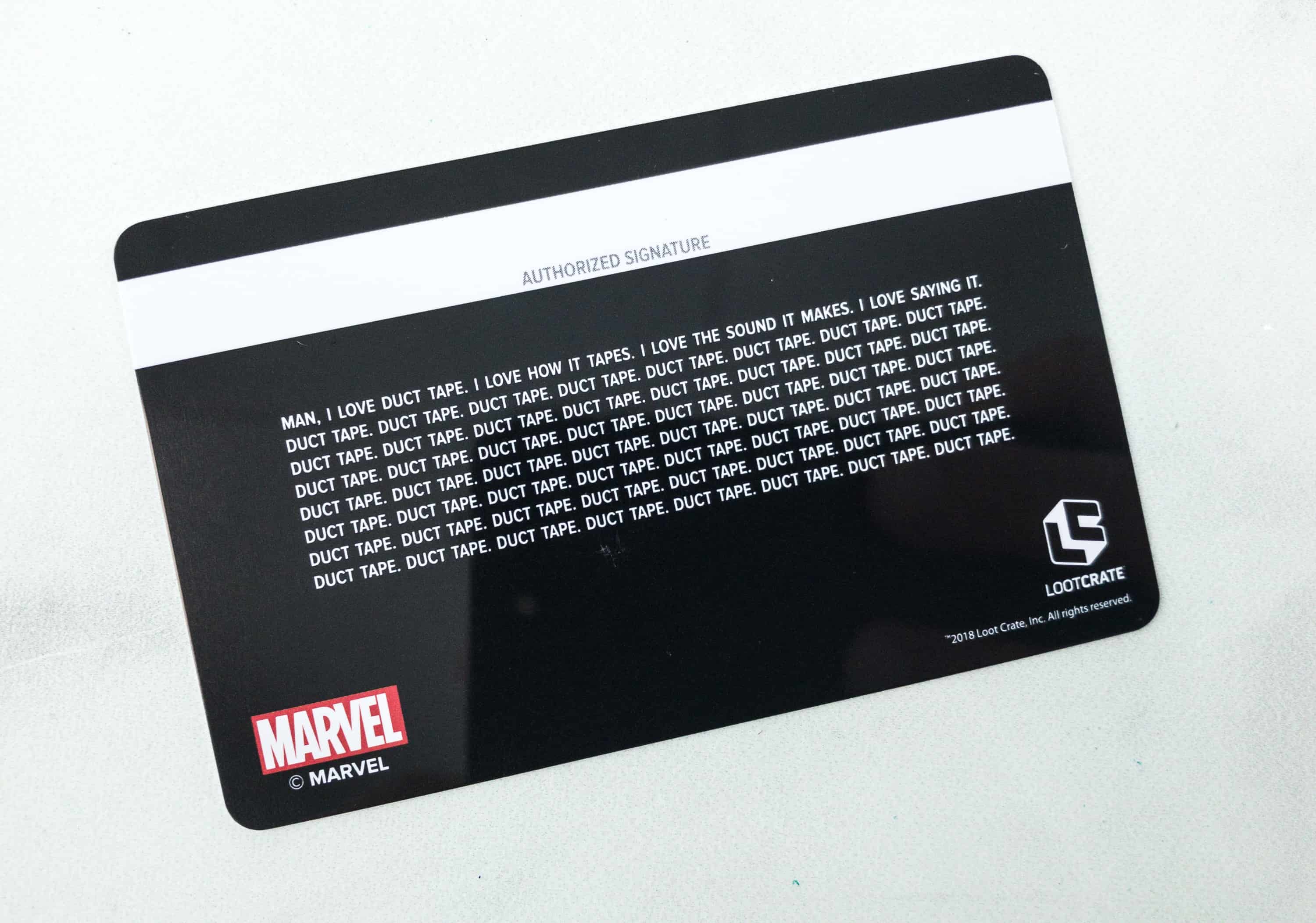 There's a space at the back of the insert where you can sign as an official member… And a bunch of "duct tape"!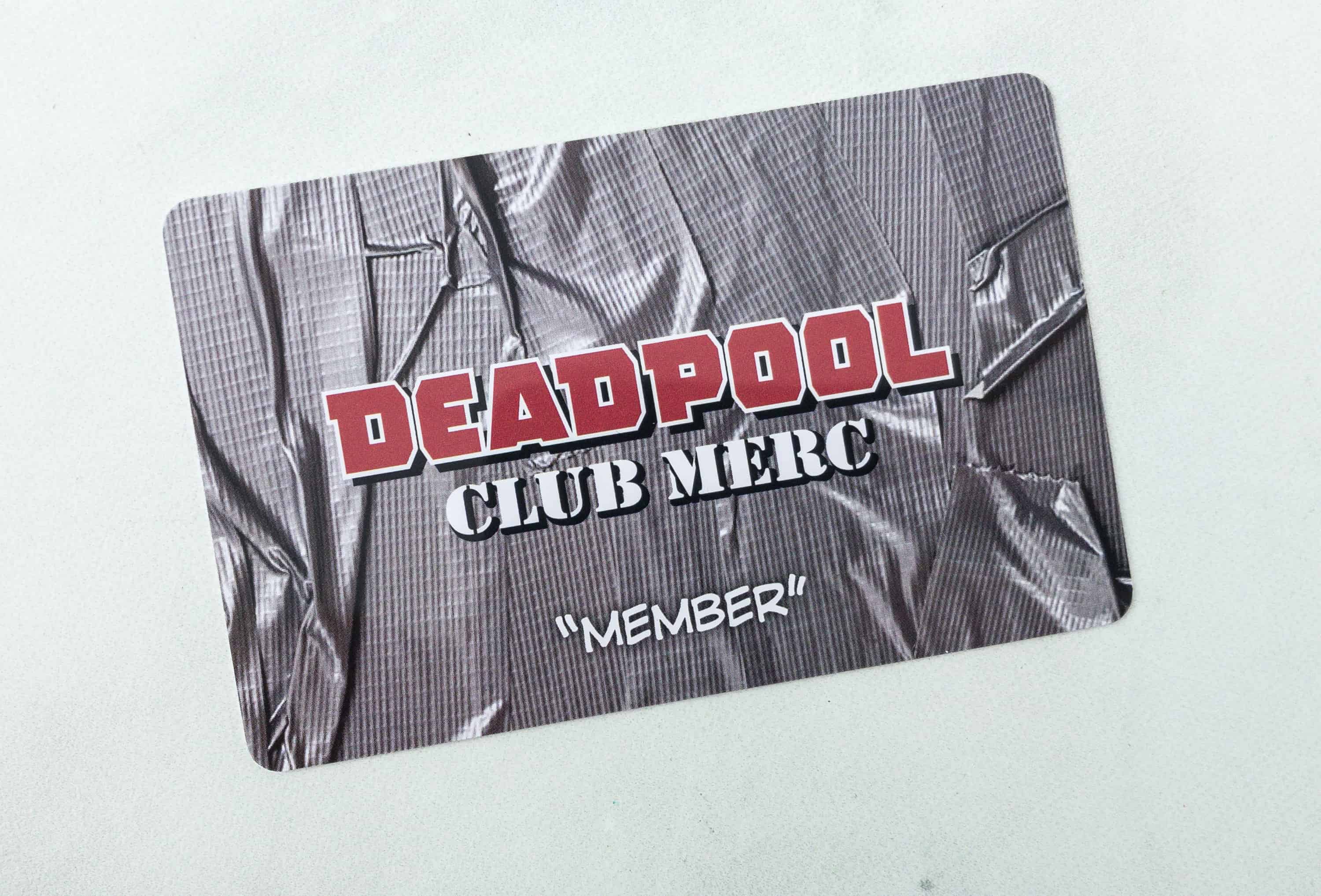 You're now an official member of the Deadpool Club Merc, sealed with duct tape!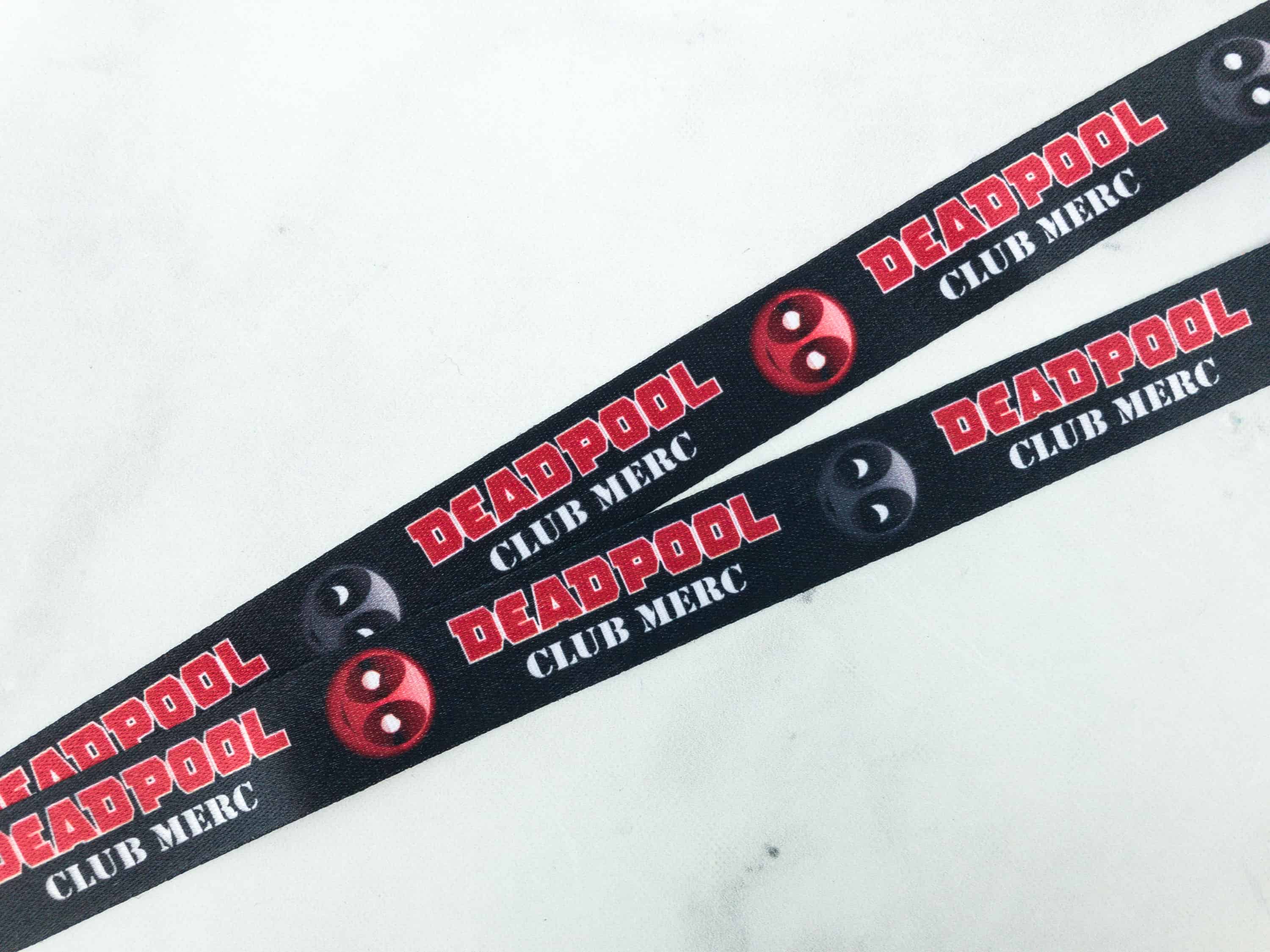 The entire lanyard is printed with Deadpool Club Merc and images of Deadpool so this is going to be hard to miss.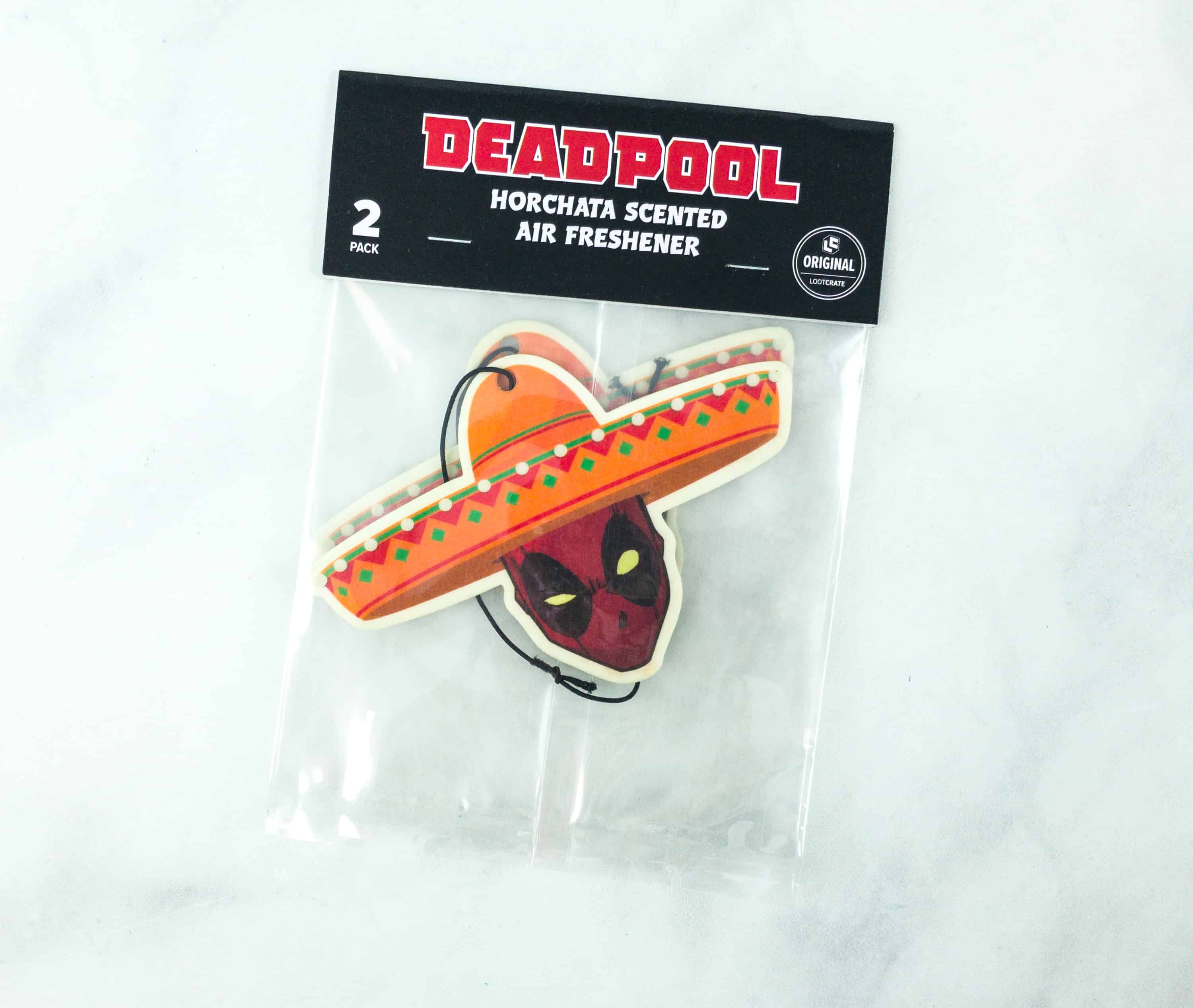 Deadpool Air Freshener. This air freshener has got to go inside my car. Deadpool wearing a Mexican hat is just perfect!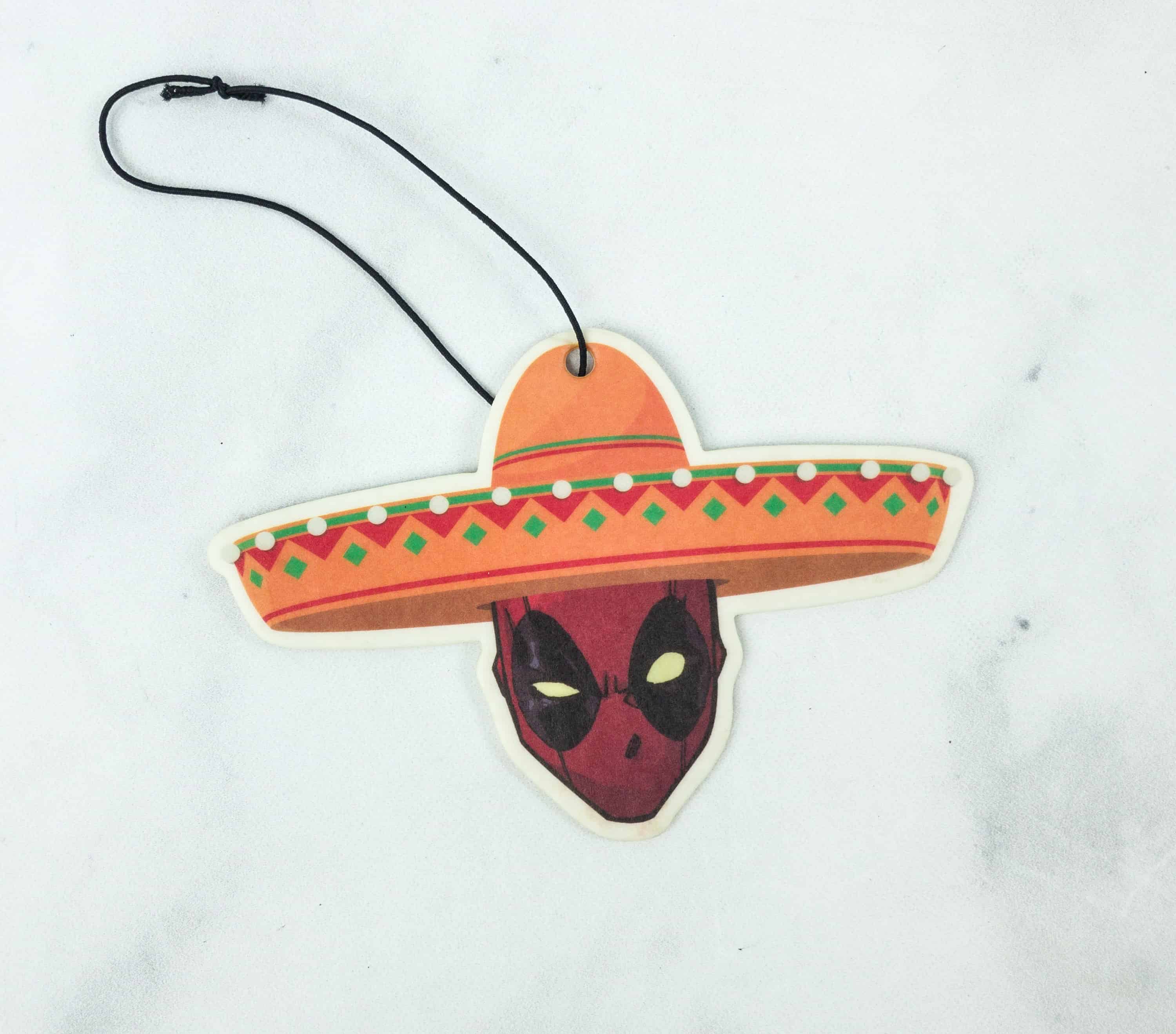 Whoever thought about this one is amazing. Does it smell like Chimichangas or Tacos? Nope, it's horchata scented!
Deadpool Club Merc Taqueria Apron. It's only right to have a Taqueria Apron when you love Mexican dishes! It's the perfect get-up for those who are handling all the cooking and taco-making at home. It's in black plus the graphic says it all.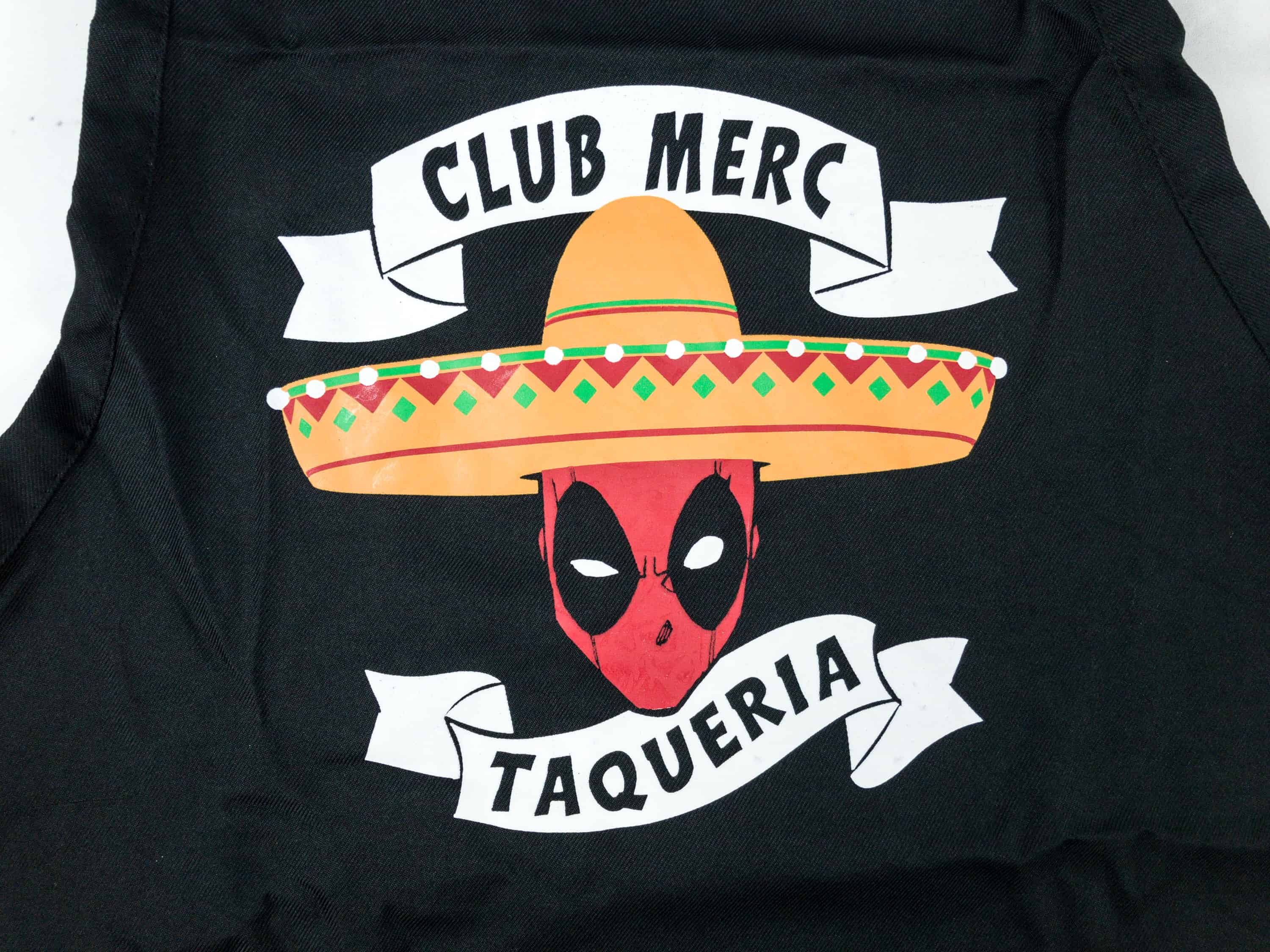 Now, it's time to make some Tacos!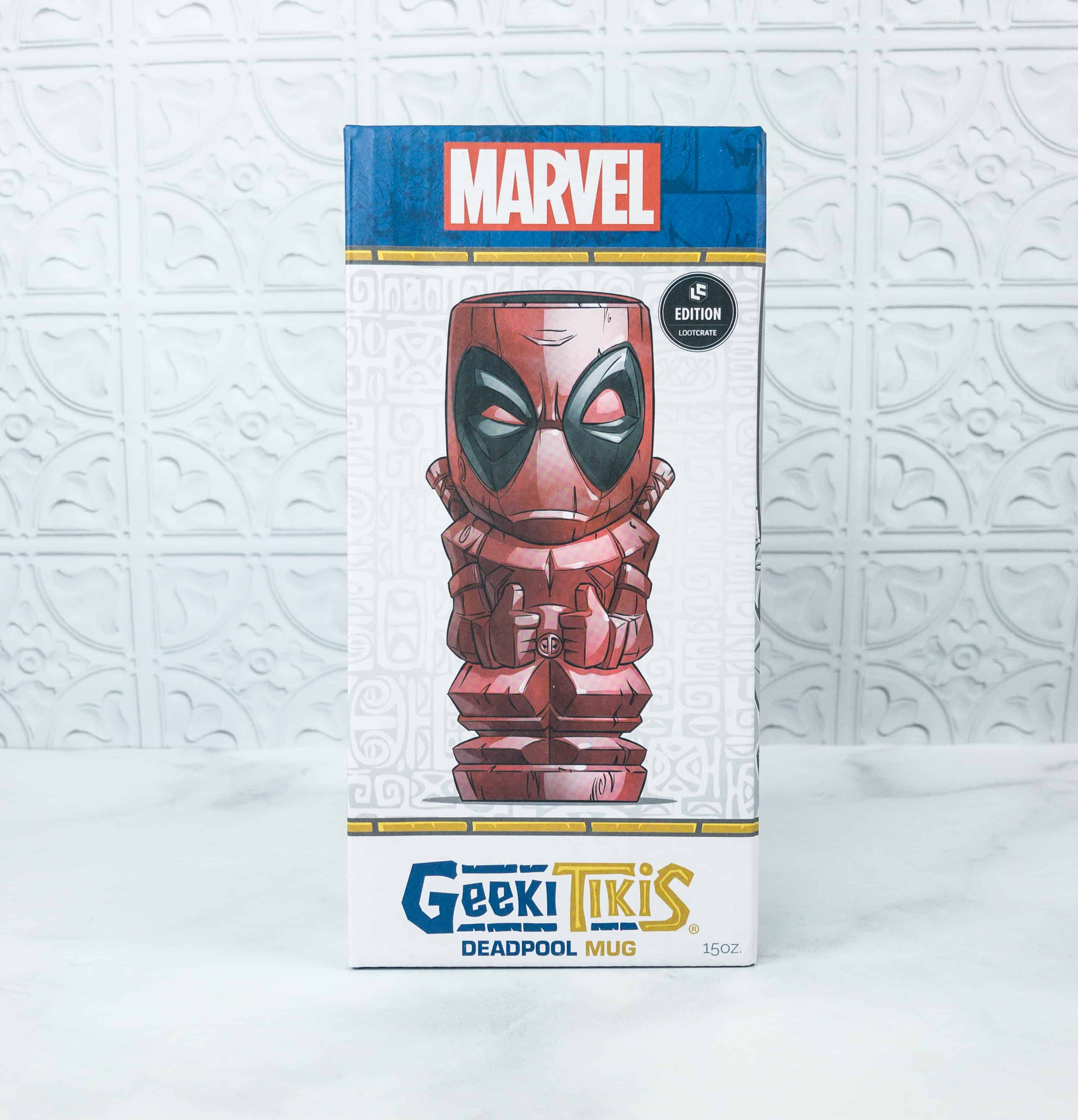 Deadpool Geeki Tiki Mug. I also got this Geeki tiki mug collectible in the box in the image of Deadpool. It's sooo awesome!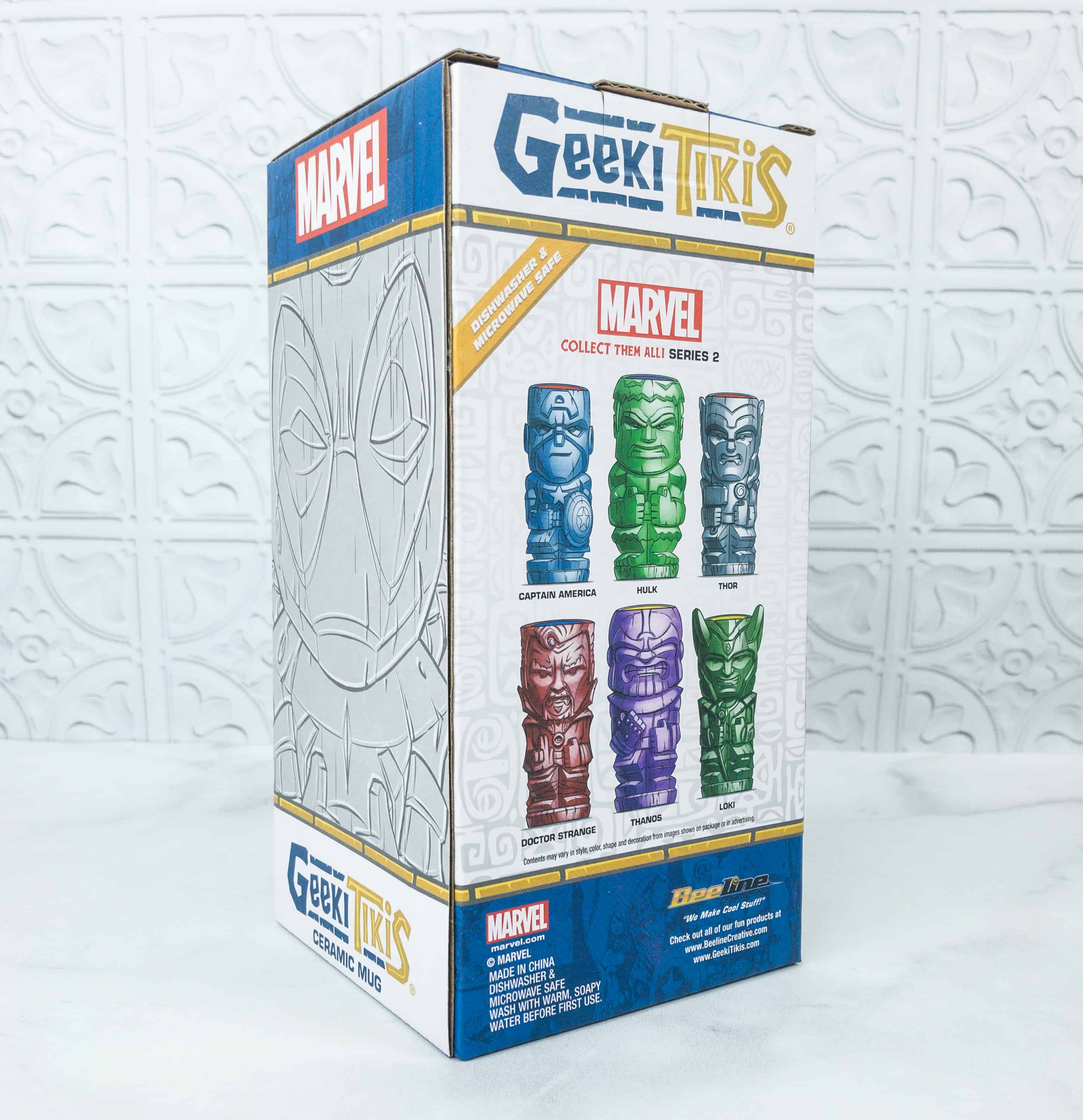 I love that Marvel has come up with collectibles such as these. Aside from Deadpool, you can also get Cap, Hulk, Thor, Doctor Strange, Thanos, and Loki. I would love to have them all!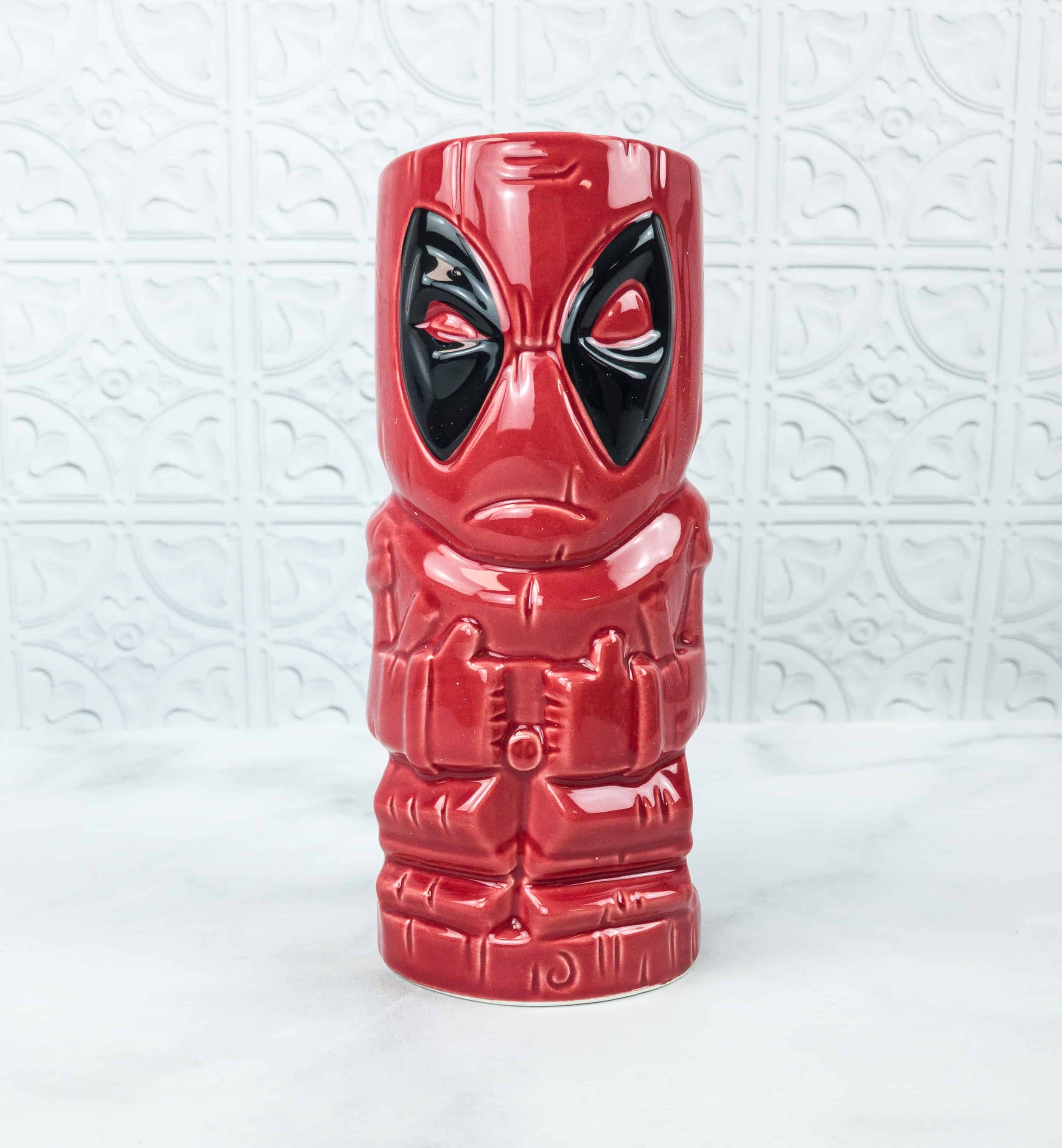 You can't deny that this Geeki Tiki is going to be a source of fun. It's all in red with the black on his eyes (this is what makes it the Loot Crate exclusive variant). Anything turned to Deadpool automatically becomes fabulous!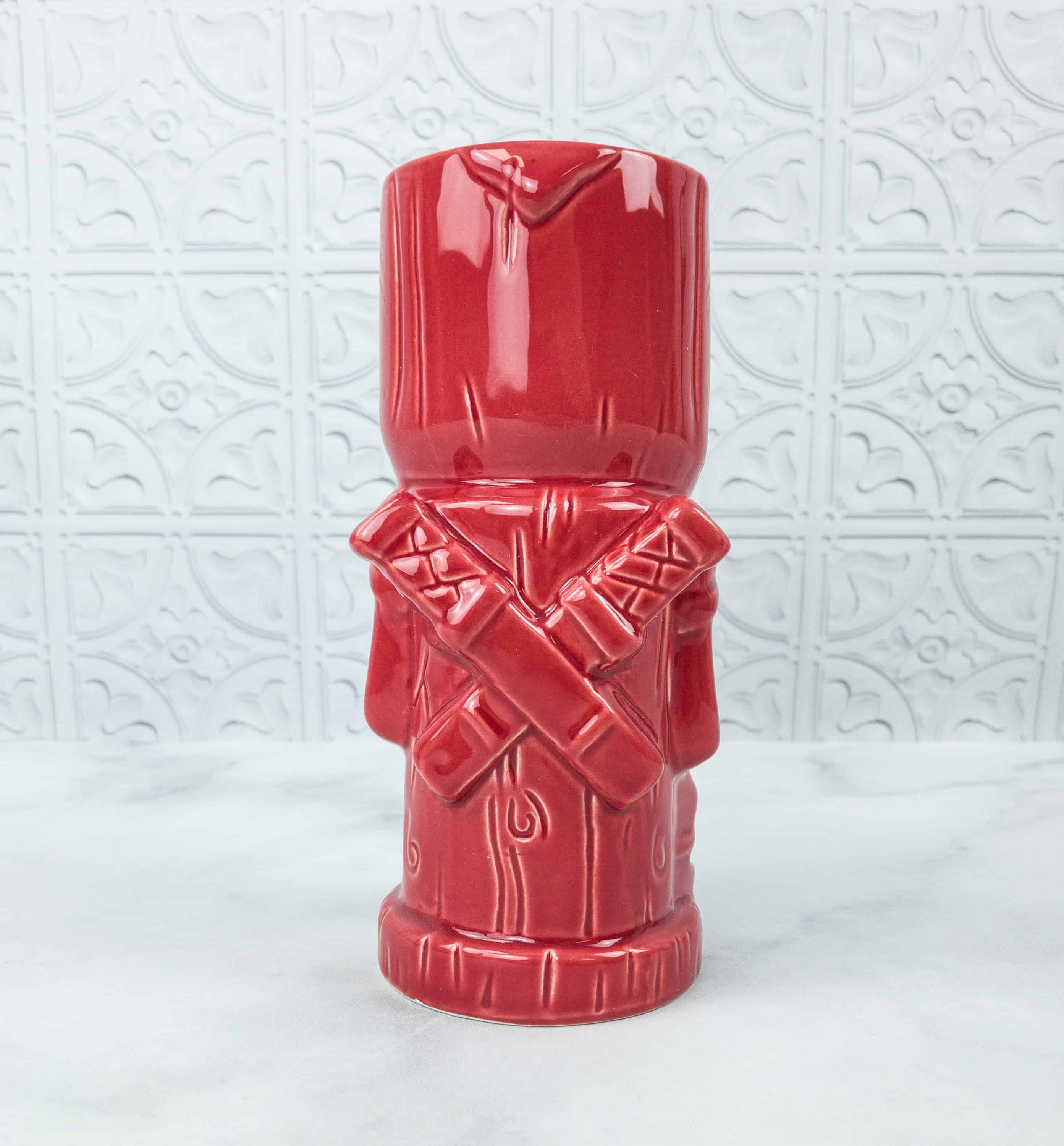 It's so cool that all the details on this tiki mug captured Deadpool's essence.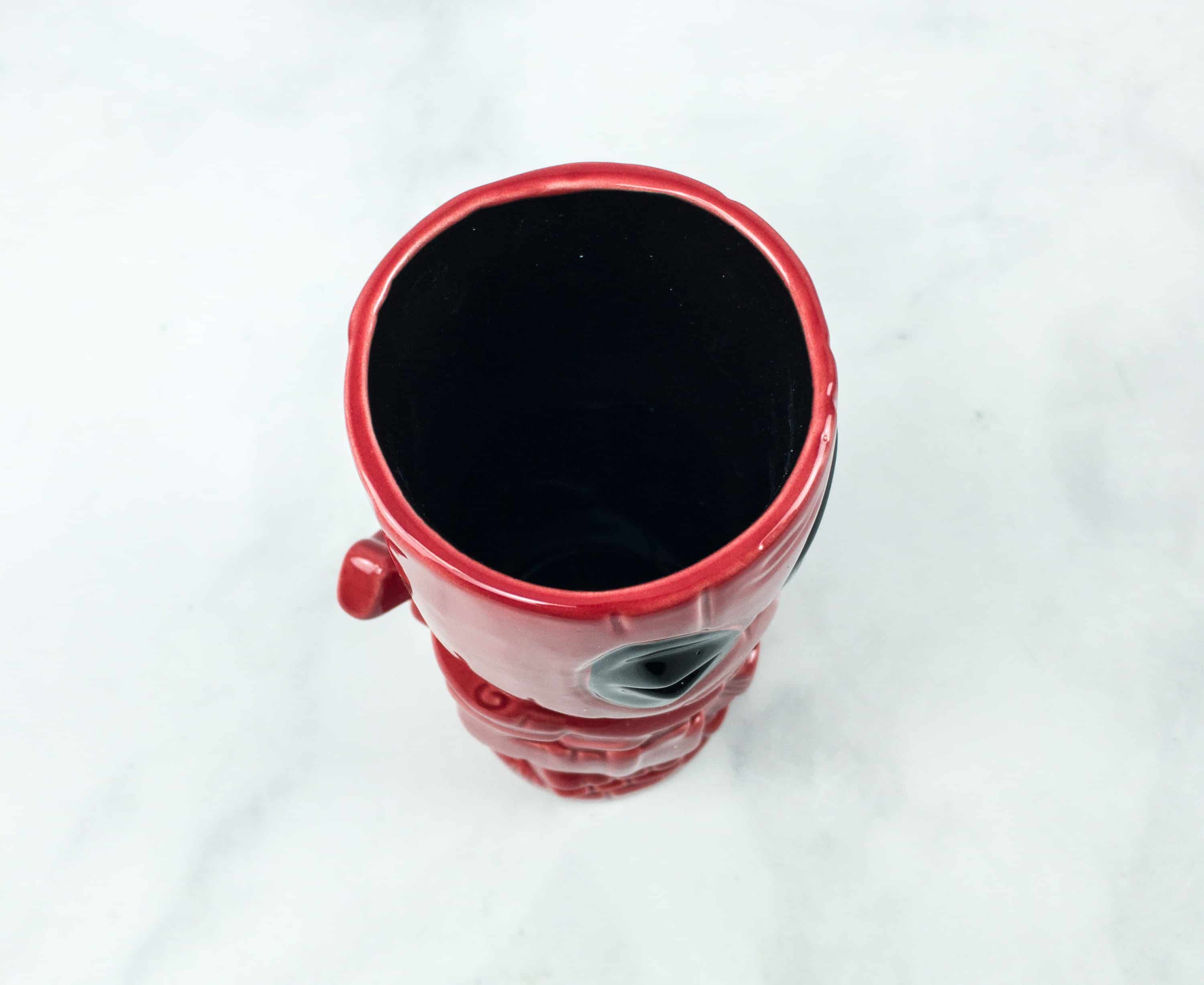 The mouth of this mug is wide and it certainly is deep. This is going to be the best mug in my collection for sure and perfect for those rounds of beer with friends. But the question is… To use it or just to have it on display?!
Deadpool Club Merc has put together an amazing collection of Deadpool merchandise that is all original and I'm definitely stoked about it! I love the shirt, the apron (which was higher quality than some other recent Loot Crate aprons), and of course, the Geeki Tiki mug. As I always say, anything Deadpool automatically becomes a favorite, and this box definitely is one of them! This box was super delayed but the long wait is over and I can finally get my hands on exclusive and original Deadpool merch, especially when the franchise isn't in peak promotion mode.
What do you think of this quarter's Deadpool Club Merc?