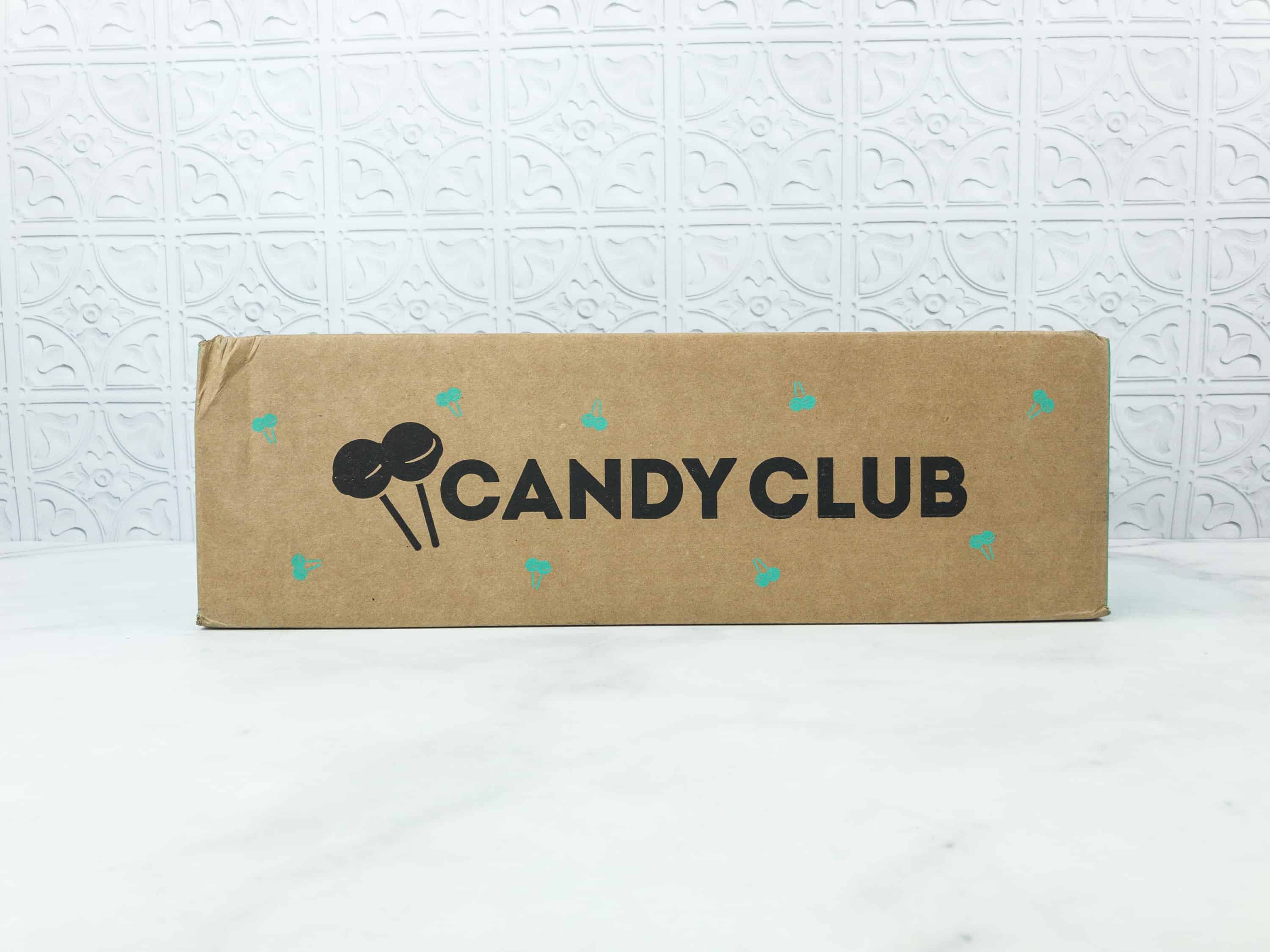 Candy Club is a premium candy subscription box. They bring the old-fashioned candy store (with candies both old and new) to your front door. They promise that their boxes will have an amazing variety of different candies for your snacking enjoyment.
Each Candy Club Subscription Box contains up to 3 lbs of candy, including three signature containers and a splash of wrapped candies. If you are giving a gift, the candies are curated for you. If you are subscribing, you have some choice in the candies that you get. You can pick your own candies, or you can take a quiz to help Candy Club decide what candy to send! As for me, I usually pick what candies I want to receive!
Inside the box, our candies are securely packaged in round plastic containers and set inside a cardboard stand with holes cut out to hold them in place. It really makes for a nice display when you open the box.
DEAL: Save $20 on your first box! No coupon code required, just use this link!
The Candy Club Subscription Box is $39.99 if you pay month to month. The price drops to $34.99 a month if you prepay for 6 months and to $29.99 a month if you prepay for a year. And, if you need more candy, you can choose to add up to three more candies to your monthly order! Shipping is $6.99 for all boxes.
There is an information card with a short description of each candy that comes in the box. Usually we get a card for 3 of the 4 candies, but this time we got the whole set.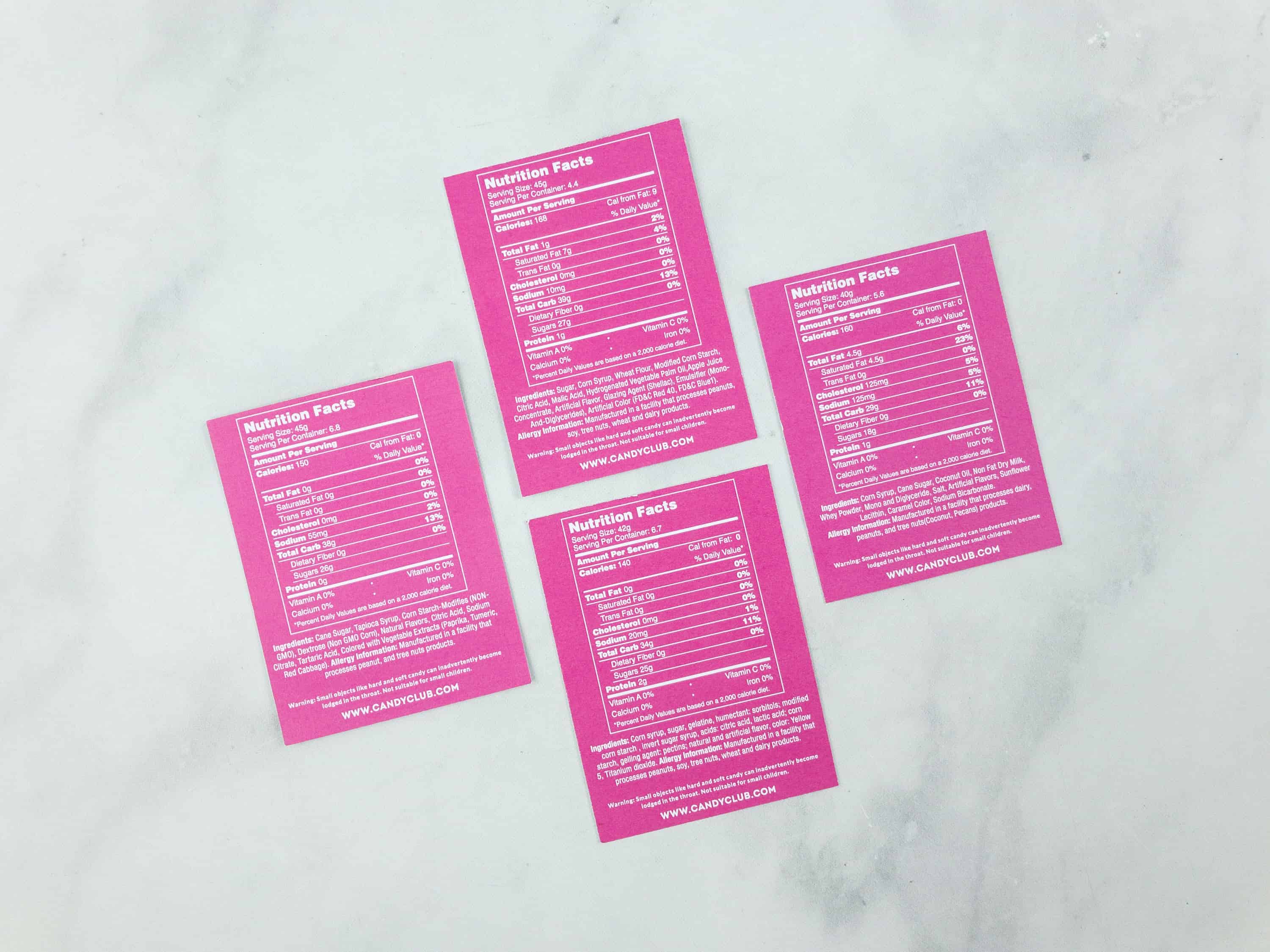 Just in case you want to know, the nutrition facts can be found at the back of each info card.
Everything in this month's box!
Atkinson's Slo-Poke Bite Size. This classic candy is a rich caramel that is made to be enjoyed slowly. I got 10 of them in the box and they're really tasty!
It's small but just enough to fulfill my sudden craving for sweets. These are pretty soft as far as caramels go, but they take awhile to melt away in your mouth, hence the name.
Each of the tubs is fully sealed to make sure that the quality of the candies is retained.
Gerrit'S® Grape Licorice Laces. These licorice laces are packed nicely. They actually resemble pasta, except that they're purple!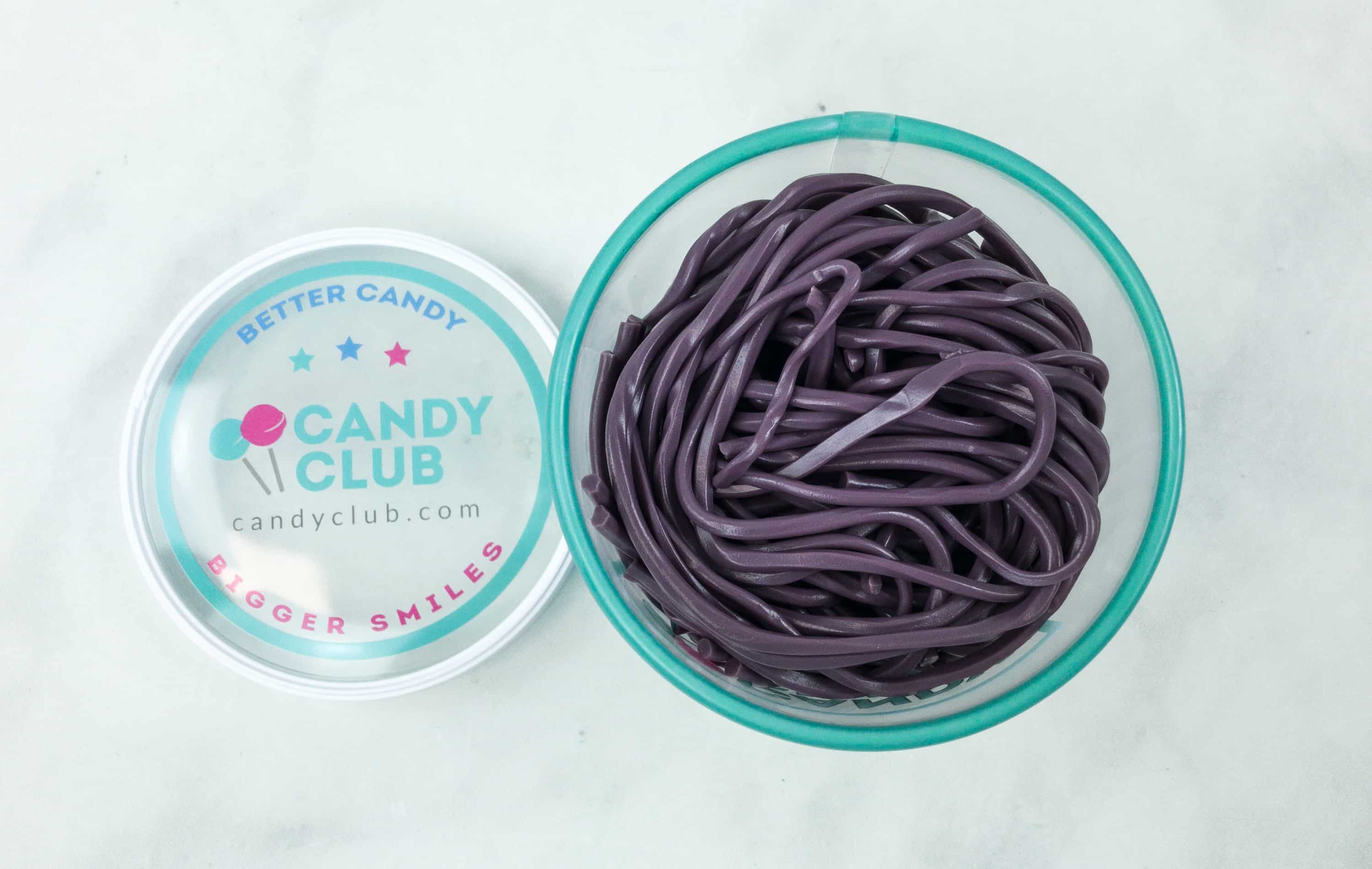 These licorice laces are grape-flavored, thus the purple color. The scent when I first opened the container was absolutely amazing!
Each strand is long, and tasted fresh and juicy!  These are purely grape flavored and are licorice in form only. The flavor is actually a little milder than I had expected from the potency of the fragrance and they are pleasantly not over-sweet. 
Vidal® Lemon Marshmallow Drops. Soft like pillows, these candies are bursting with a yummy lemon flavor.
They're similar to gummies, but fluffier. They definitely have a texture all their own — not a marshmallow, but not nearly as dense as a gummy or gumdrop.
I love the texture! These are so easy to chew on, plus the taste is really citrusy.
Sweet'S® Fruit Slices Non-GMO. Lastly, we got fruity gummy candies which are non-GMO and colored using natural vegetable extracts.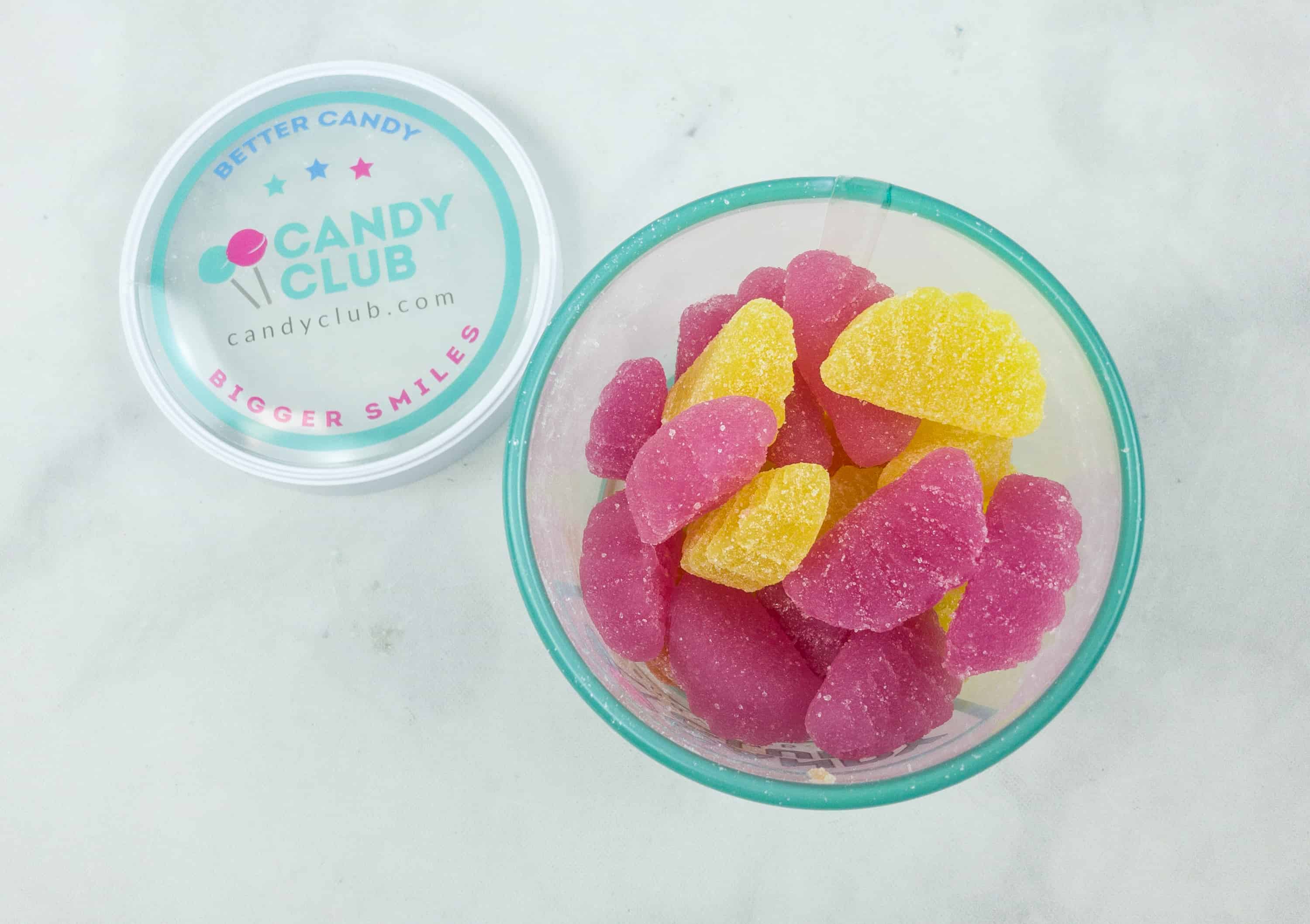 These candies look like real (but unnaturally vibrant) fruit slices. They're coated with sugar too.
I love how zesty these candies were! They have that soft, slightly crystallized, yet somewhat silky texture that makes fruit slices addictive. The fact that they are made with wholesome ingredients make them even more fun to chew on.
They're great candies for sharing!
Most of our choices this month are fruity candies, and they certainly didn't disappoint. The licorice laces are fun to eat, while the lemon drops leave a nice, tangy taste on your mouth. As for the caramel candy, that will be good when working/studying, or if you want to satisfy your craving for sweets. Don't forget the fruit slices — they are actually our favorites! One other thing I liked about this collection of candies — they are all either dusted in crystallized sugar or otherwise dry enough to not stick together in the container. If you love candies too and you want a regular supply every month for enjoying alone or with your family and friends, this subscription is definitely for you!
Have you tried Candy Club? What has been your favorite candy?