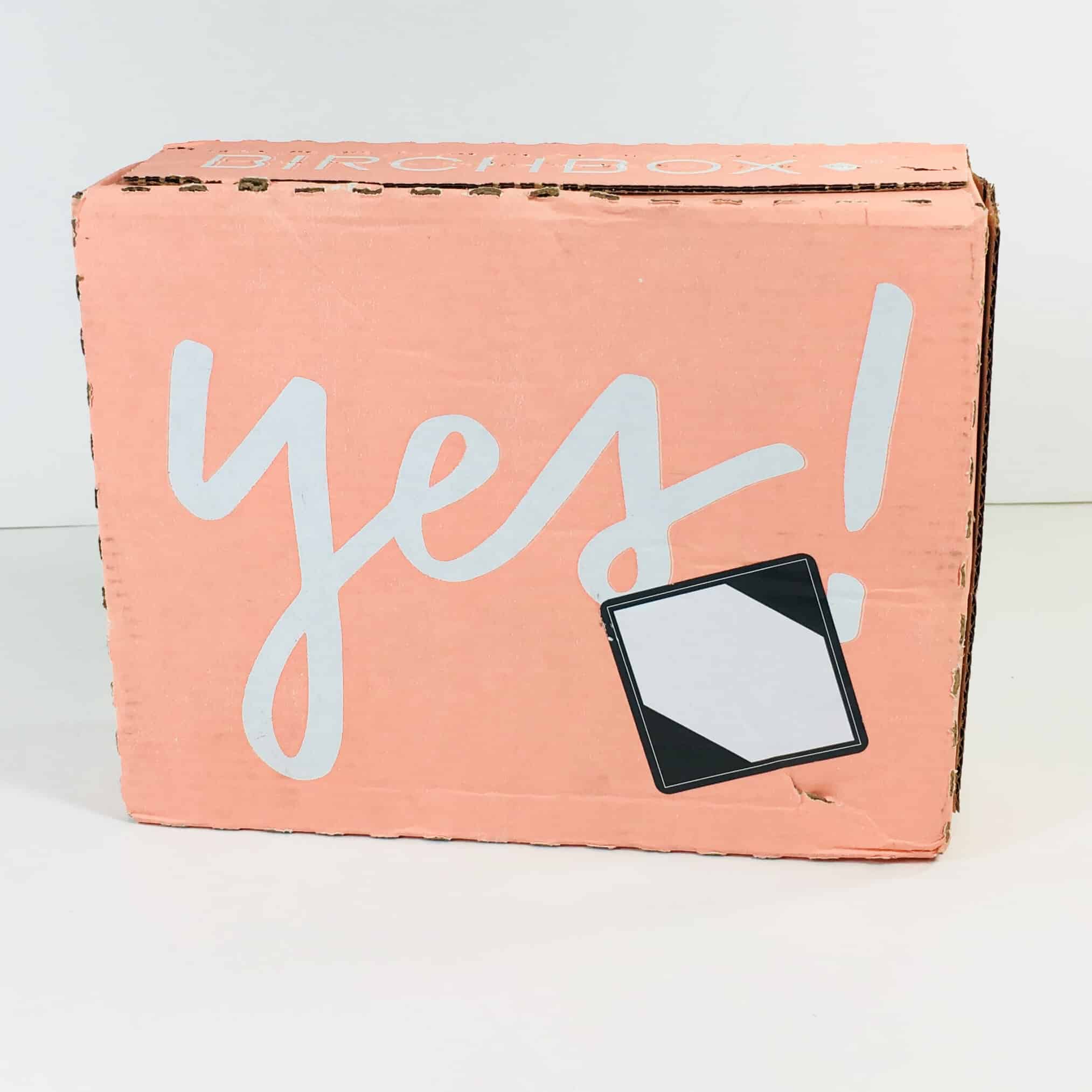 Birchbox is a beauty sampling subscription service that sends 5 new items each month so you can try before you buy. Birchbox is $10 a month and you can choose a monthly sample during selection time, let Birchbox decide, or pick a pre-curated box. This is a review of a regular, non-curated box with sample choice. How well did it match the profile that I created when I signed up? Read on to find out!
DEAL:For a limited time use coupon code FREEGLOW to get a FREE mini Benefit High Beam Liquid Highlighter with your first month of a Birchbox subscription!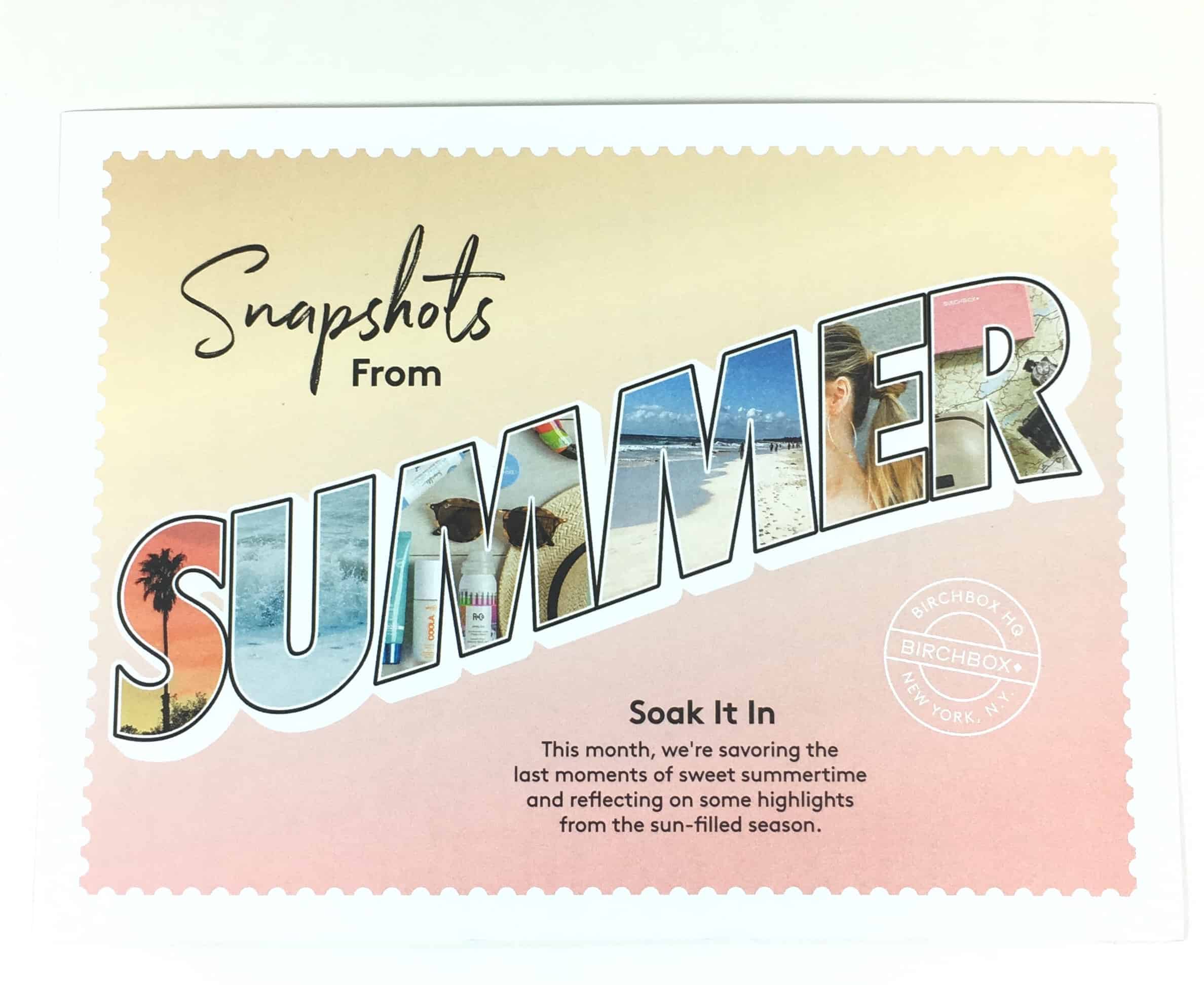 I received a card that had a summery vibe. The theme was Long Live Summer and Birchbox wants to help make that feeling last a bit longer.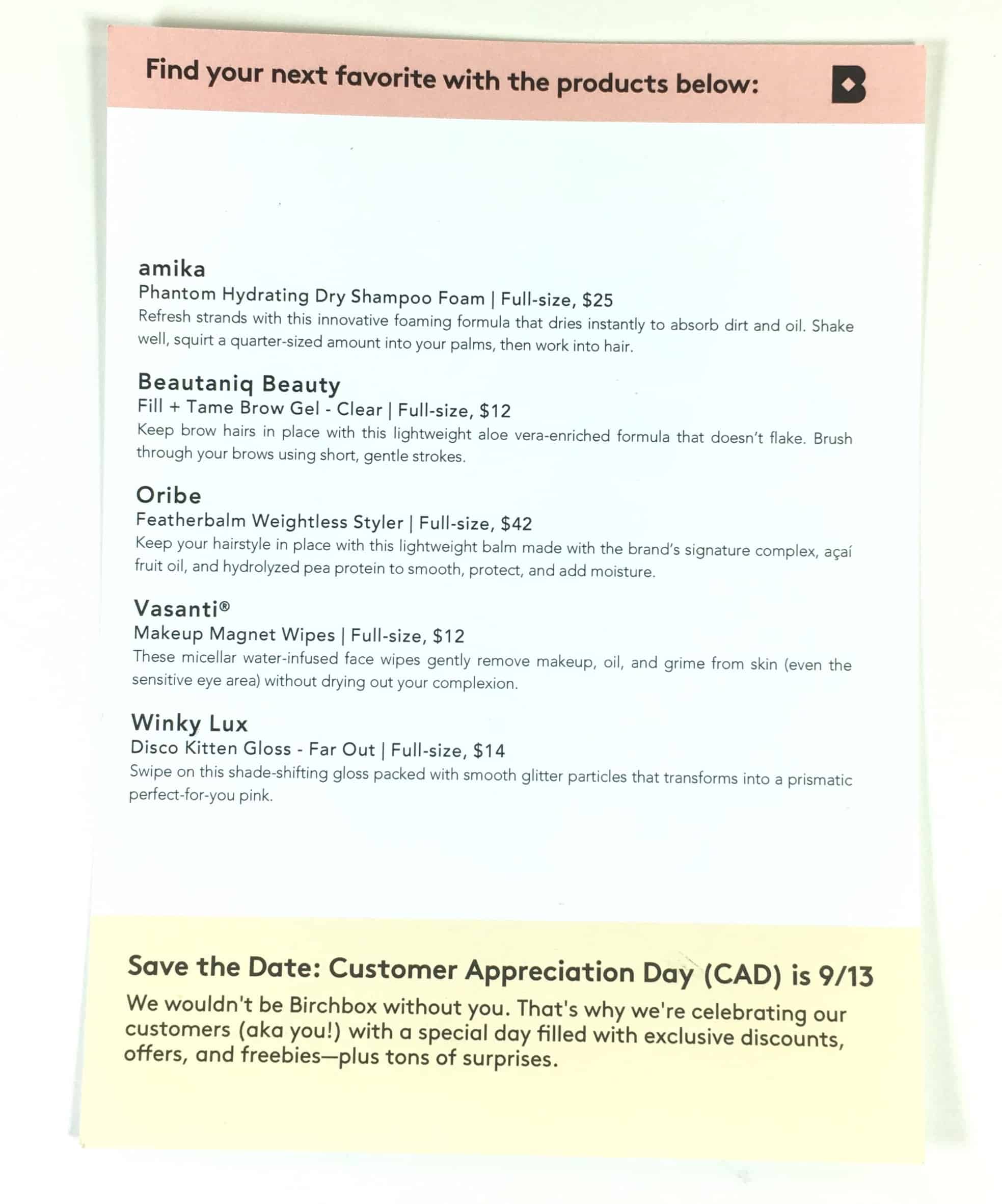 The back of the card gives brief details on each item as well as the price if you were to buy the full size.
You can visit Birchbox.com/MyBox to easily see the details of your box, which I recommend because sometimes they have videos on the item product pages which I find useful.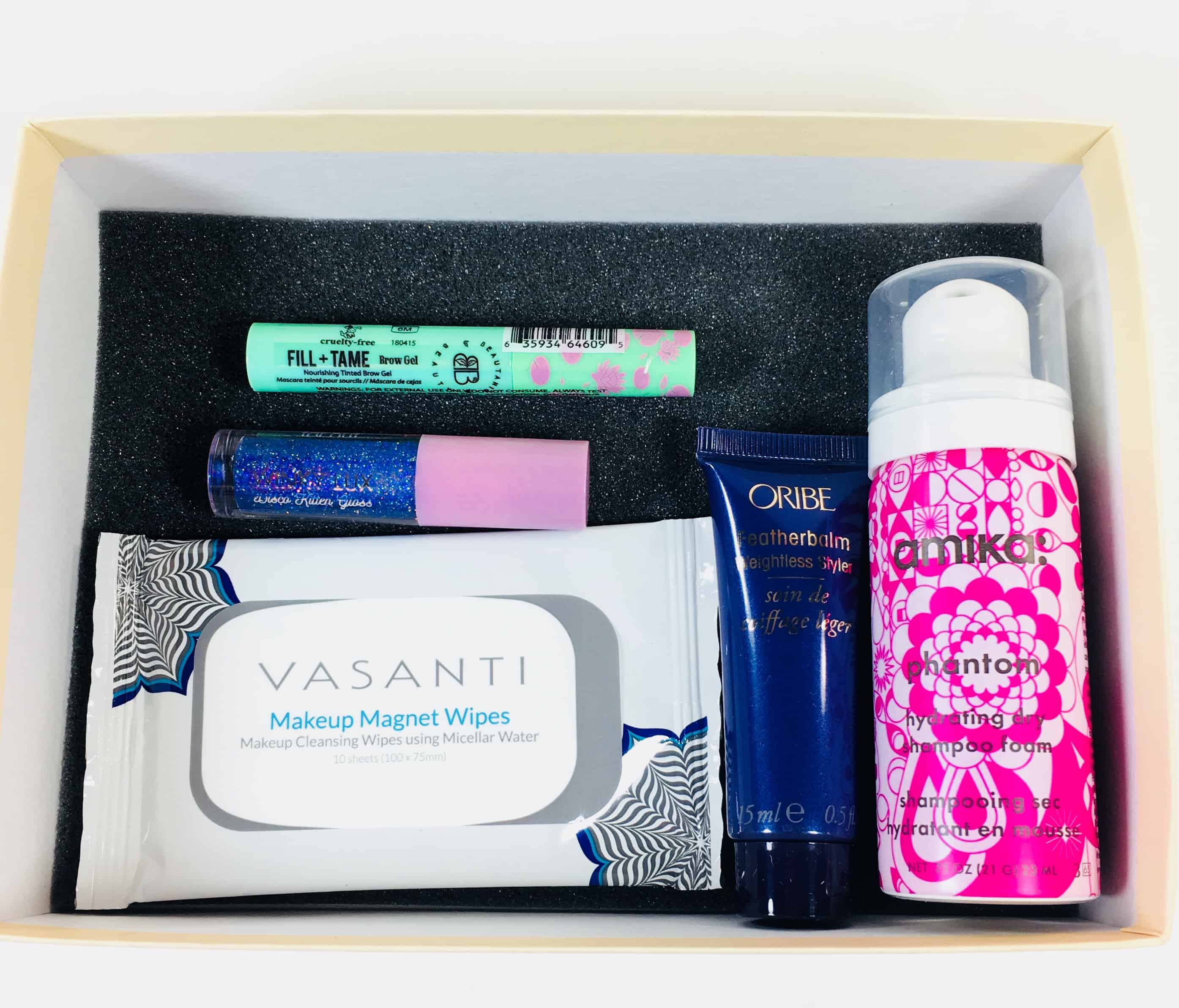 Looking good!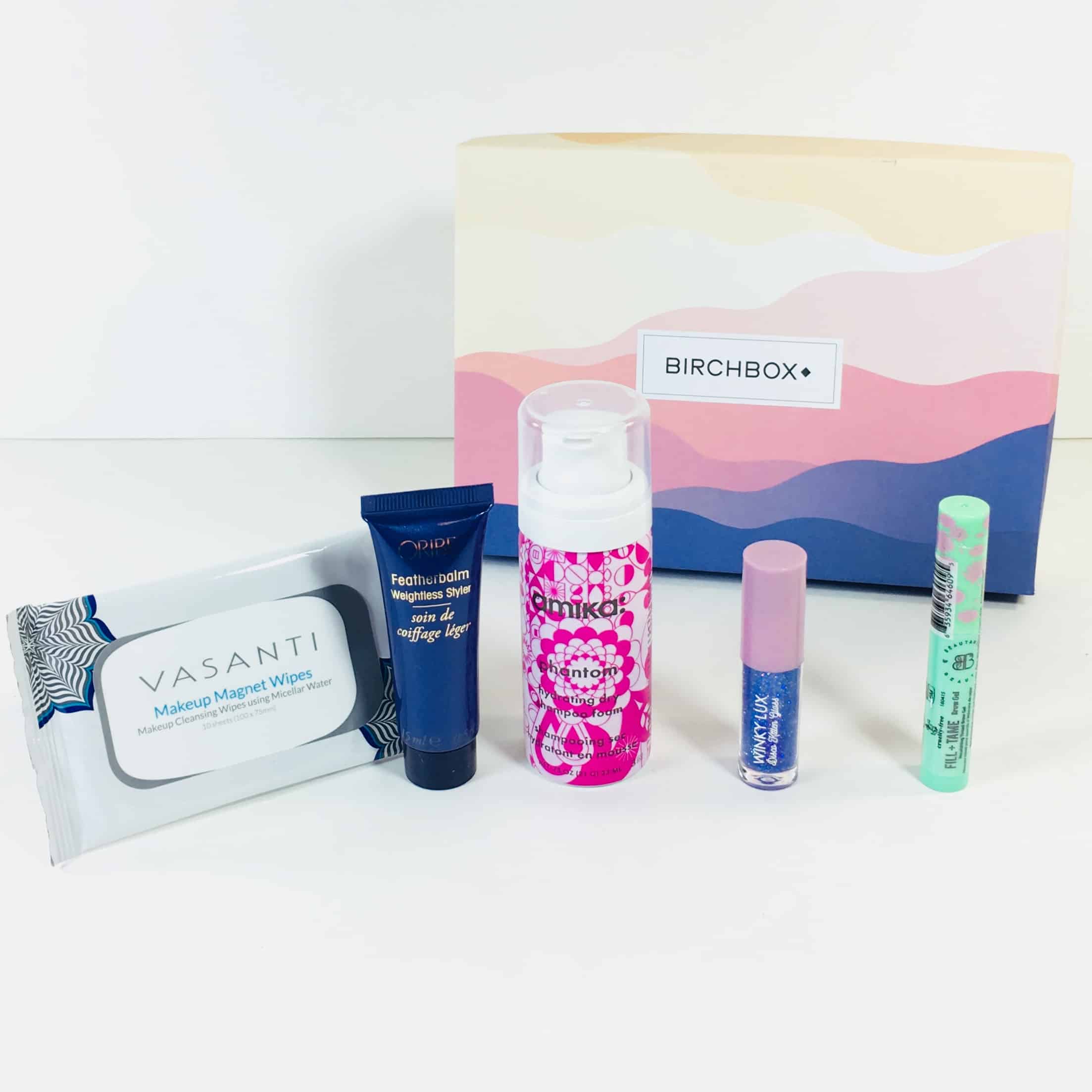 Everything in my August box!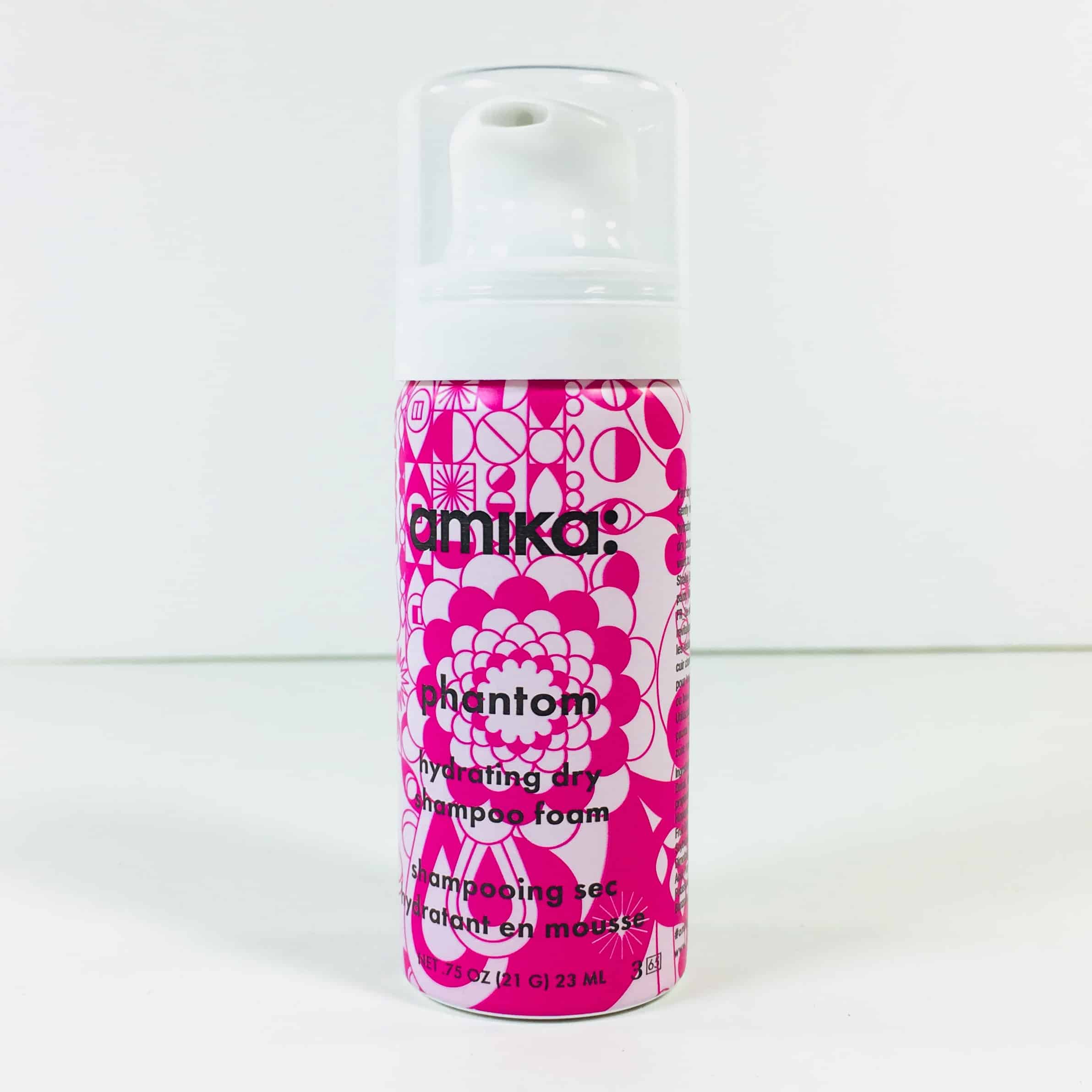 amika Phantom Hydrating Dry Shampoo Foam ($3.54) I'm not a big fan of dry shampoos and just pass them along to my daughter. I will say that Amika products smell amazing, and I did give this a try since sampling is what this subscription is all about. I dispensed a golf-ball size amount through my hair and thought my hair felt even dirtier than it already was. I have oily hair so a daily wash is a must for me, but let me know if you've tried it and what you think of this type of product.
Oribe Featherbalm Weightless Styler ($6.17) I pretty much use only volumizing sprays or mousse to style my hair but thought I would give this a try. I distributed some through damp hair before blow drying. It turned out to be similar to a leave-in conditioner, and I ended up having a bad hair day. I couldn't even get the brush to pick up my hair, it just lay flat against my scalp. I would suggest this product for anyone who needs a good conditioner because my hair was super soft. (I received this product and the foaming dry shampoo in the curated box too.)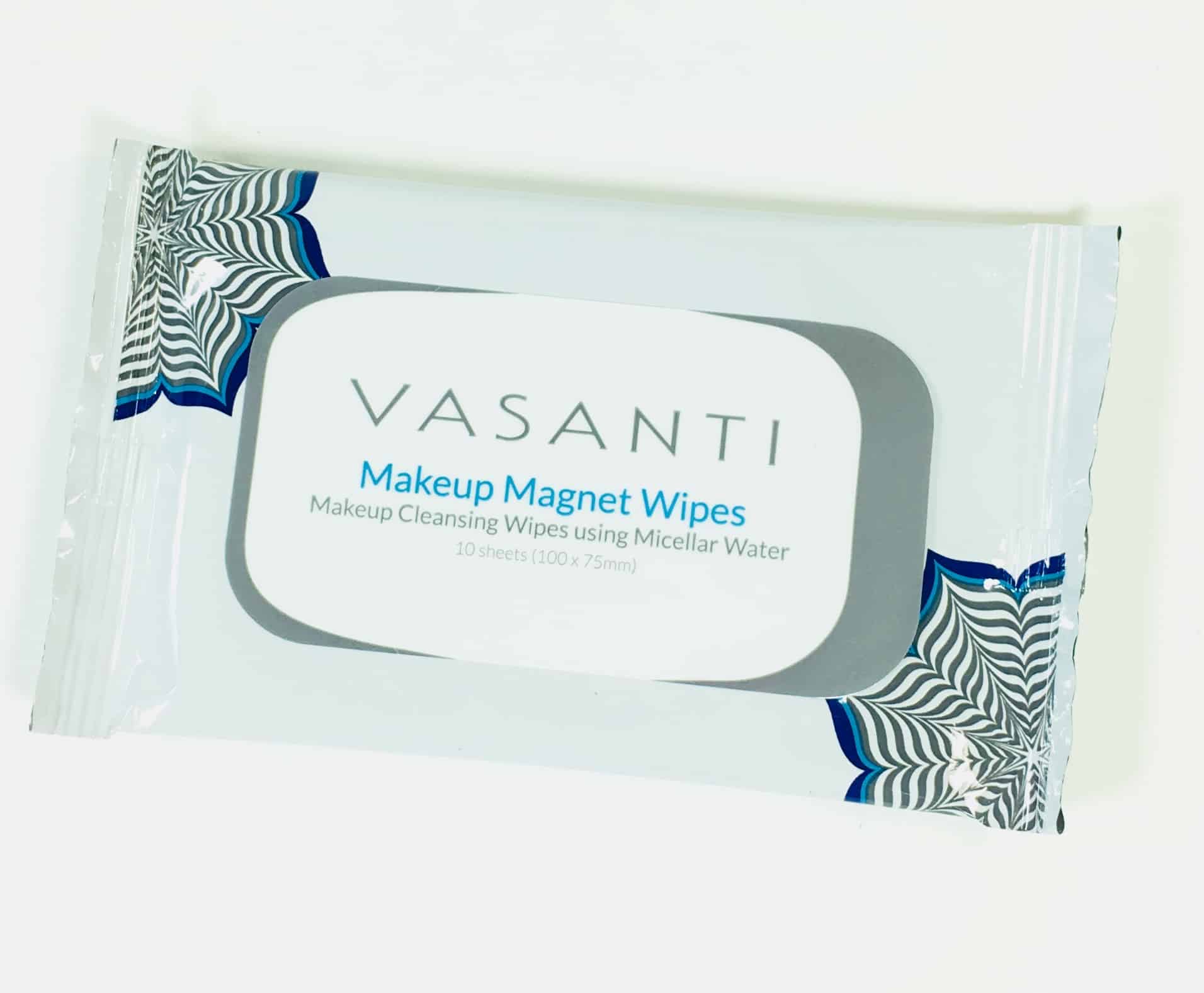 Vasanti Makeup Magnet Wipes ($4) Now this is a product I really appreciate in my box! I always do a double cleanse to remove makeup but sometimes I want to use something quick. I will say that they were kind of small for a makeup wipe but the size in the sample says 100 x 75 mm, while the full-sized package says 150 x 100 mm, so keep in mind that they will be slightly bigger if you decide to buy them.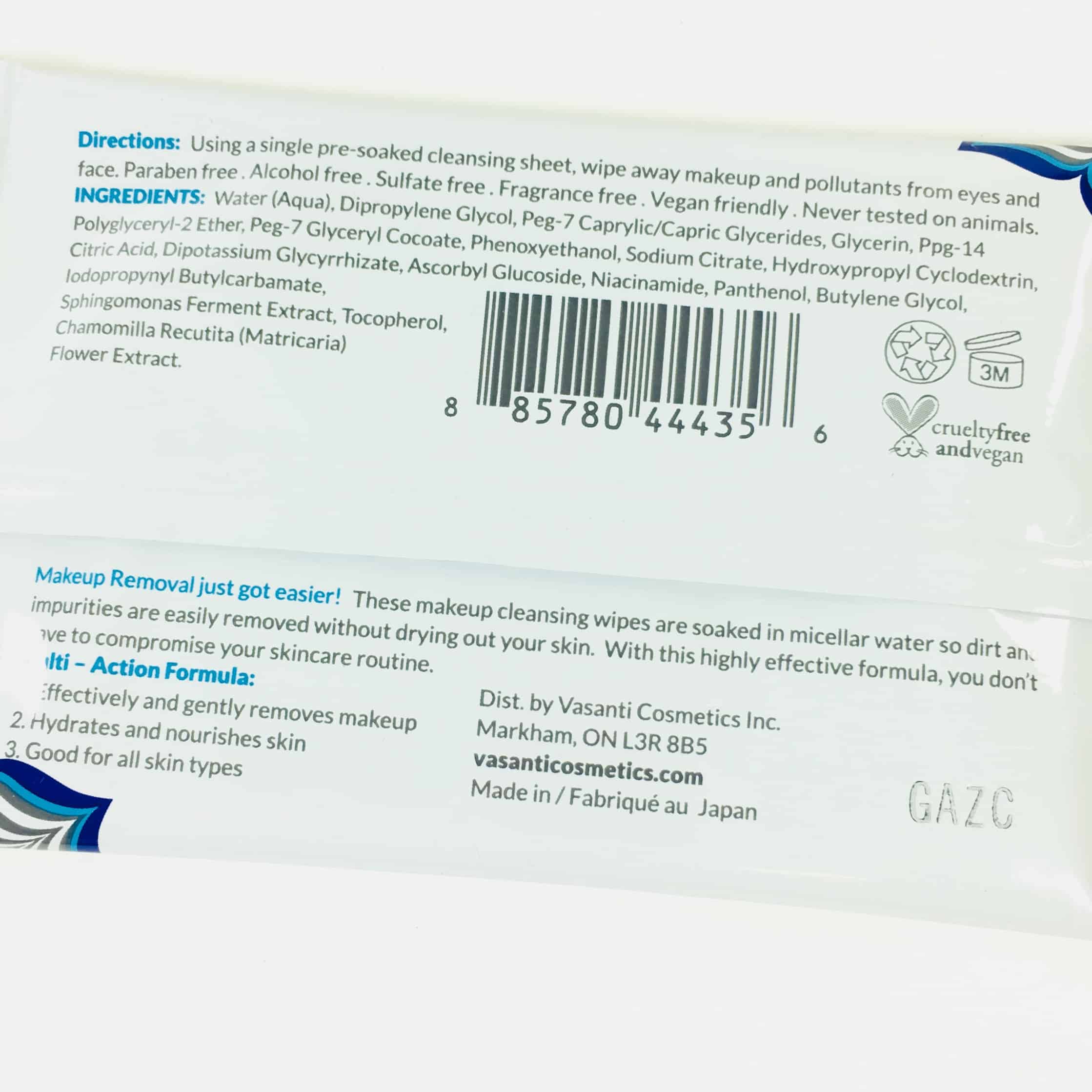 It said I could use them on my eyes and face so I did. I didn't experience any burning or irritation either way. I still used my regular micellar water to get off the rest of my eye makeup and my regular cleanser to wash my face, but I do that anyway every night.
Beautaniq Beauty Fill + Tame Tinted Brow Gel (Full-sized! $12) I know brows are a big deal nowadays but I pretty much leave mine alone and just pluck as needed. This clear gel (also available in tinted versions) helps them stay in place if you feel the need to mold them in some other shape than the one they are already in.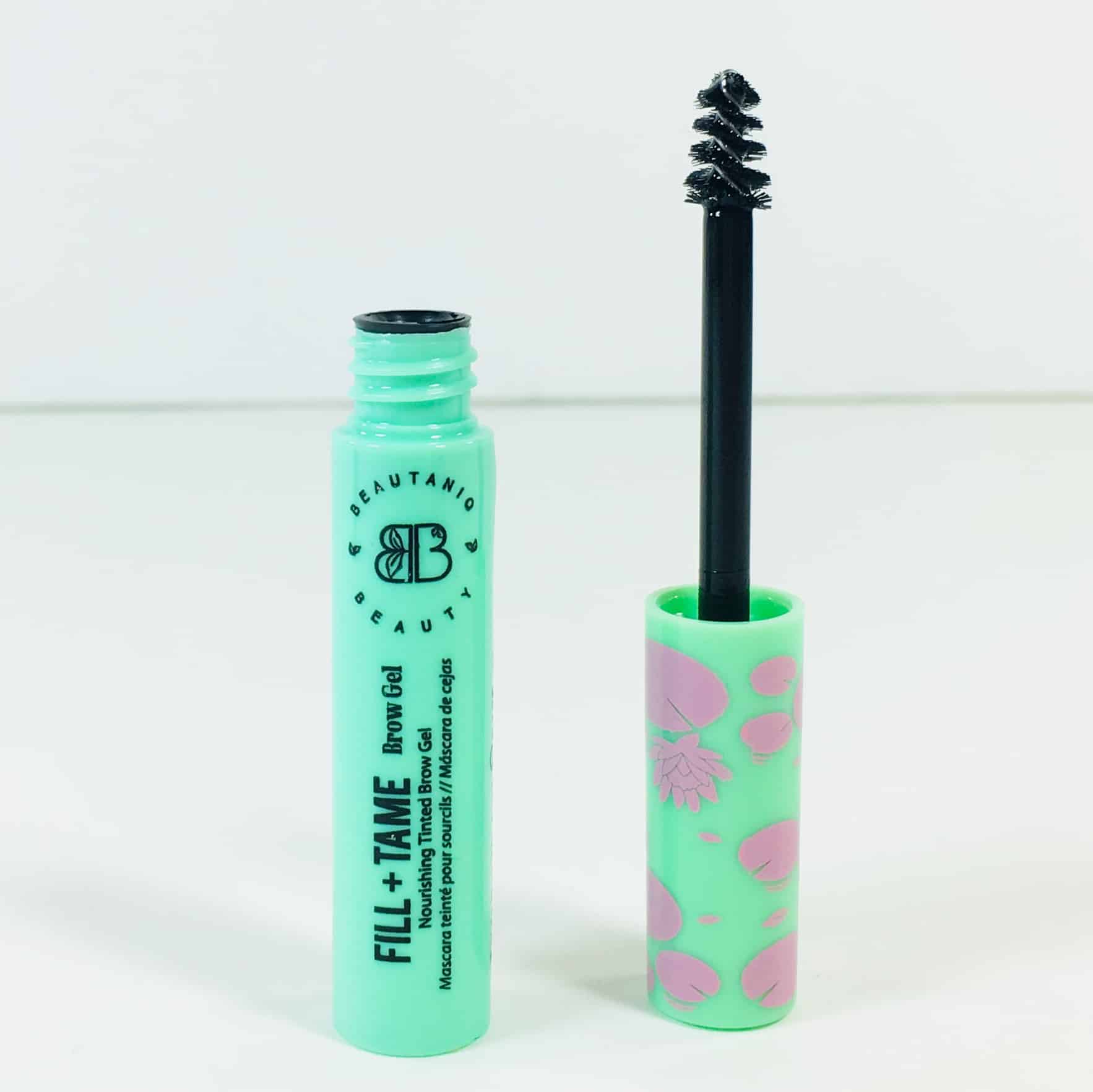 It has a little spoolie brush on the end and I just applied a bit to my brows so they wouldn't feel crunchy.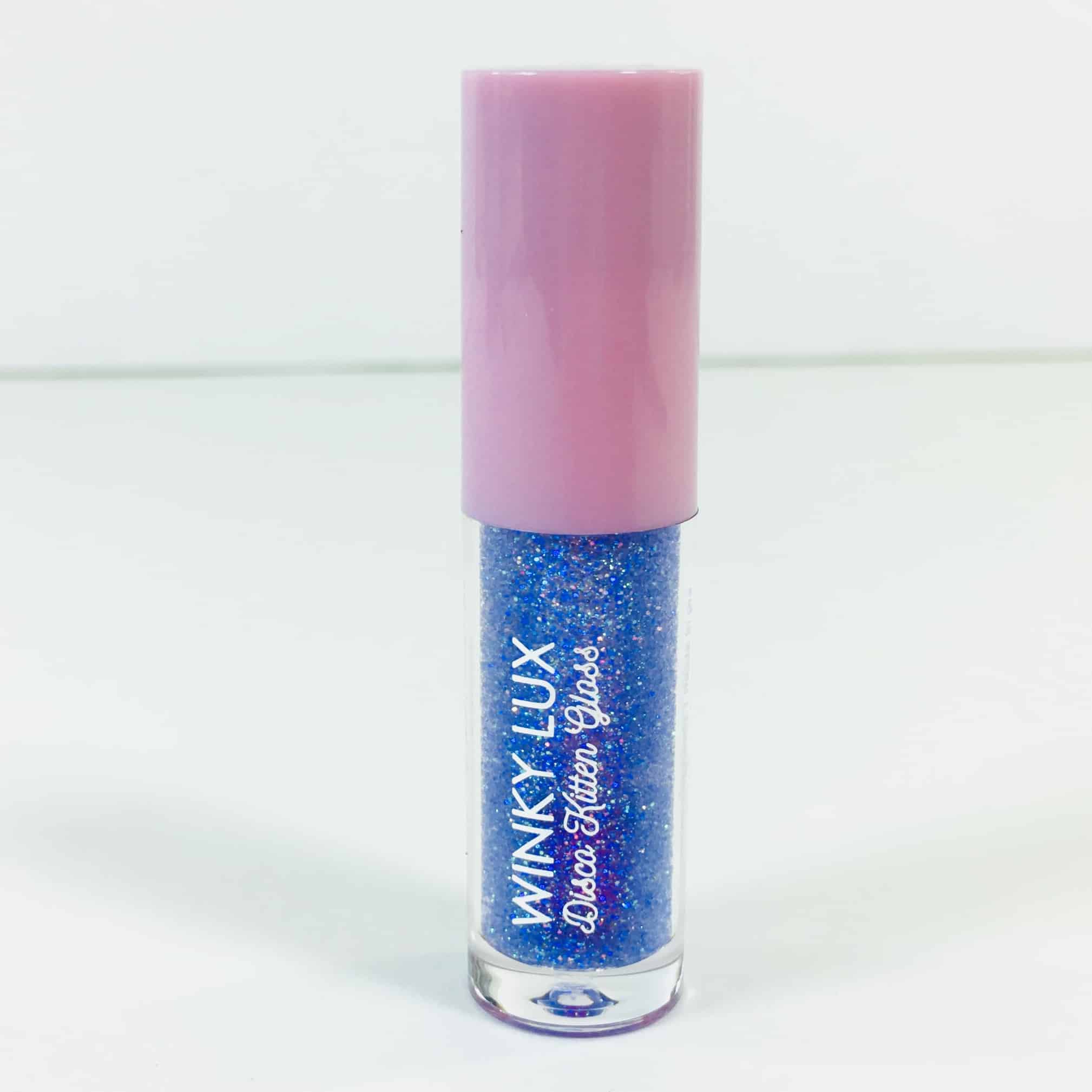 Winky Lux Disco Kitten Gloss ($5) was my sample choice this month because:
I like the name Winky Lux
I like glitter
I received the shade Far Out.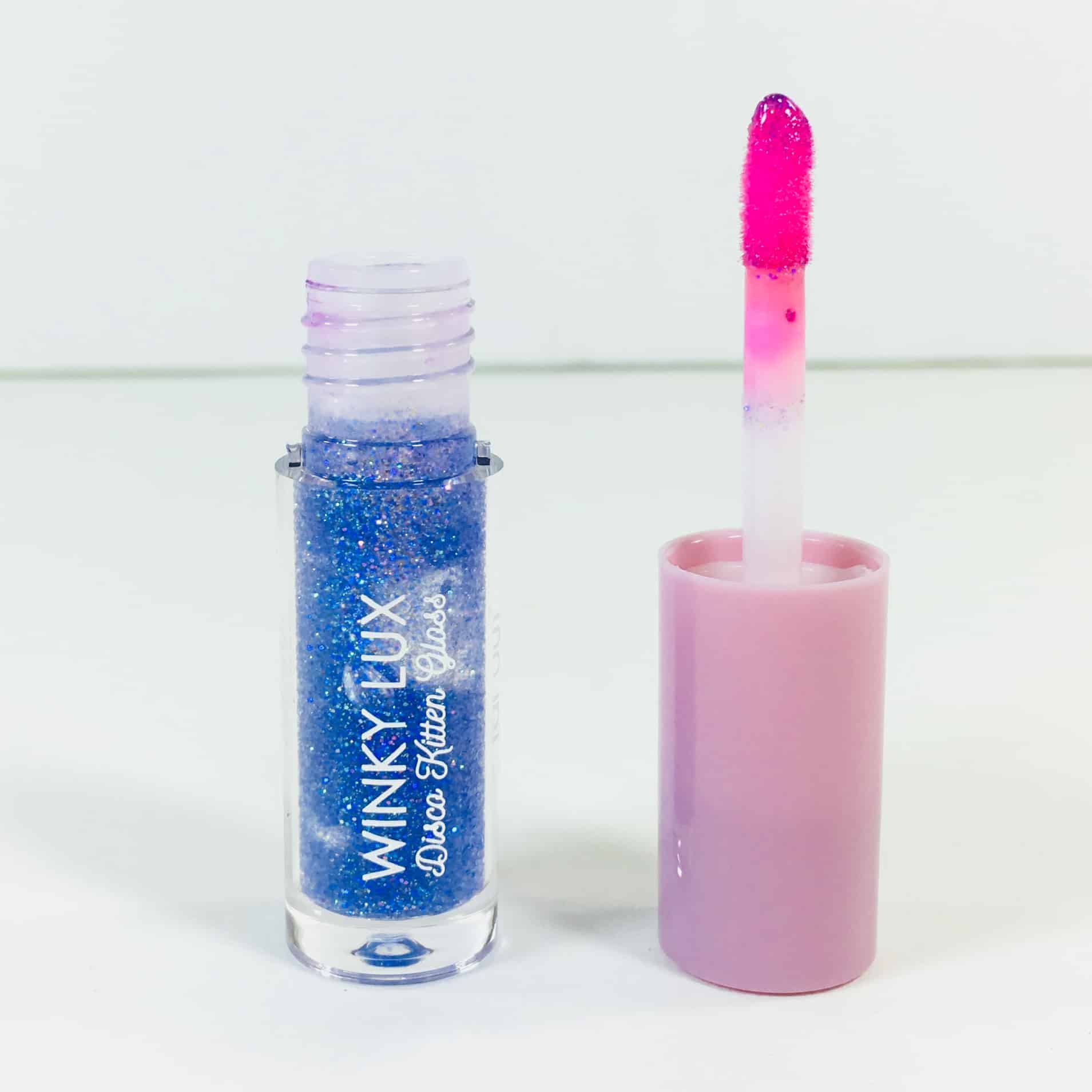 So sparkly!
I applied to my lips and then was surprised as they changed color to quite bright pink. It was certainly a fun product to try but I think the color was too bright for my tastes. Also, I could feel the glitter on my lips and it was kind of weird. I had a hard time trying to photograph a swatch of this product so I decided not to post a picture because they didn't really show what it truly looked like.
I think Birchbox did a good job of sending products that kept that summer feeling, even if they didn't exactly work to my advantage. That's why I like this kind of box – I got to try 5 products for $10 and discovered at least one that I really liked! Although the wipes were small they worked well, and the gloss wasn't bad, it made me smile when I walked past the mirror and saw my funky lips! Brows are just not my thing and the hair products were too heavy for my hair, but then I have extremely finicky hair and most people probably don't have my hair headaches. My box had a value of around $30.71!
What do you think of the August Birchbox? What was your favorite item from your box?