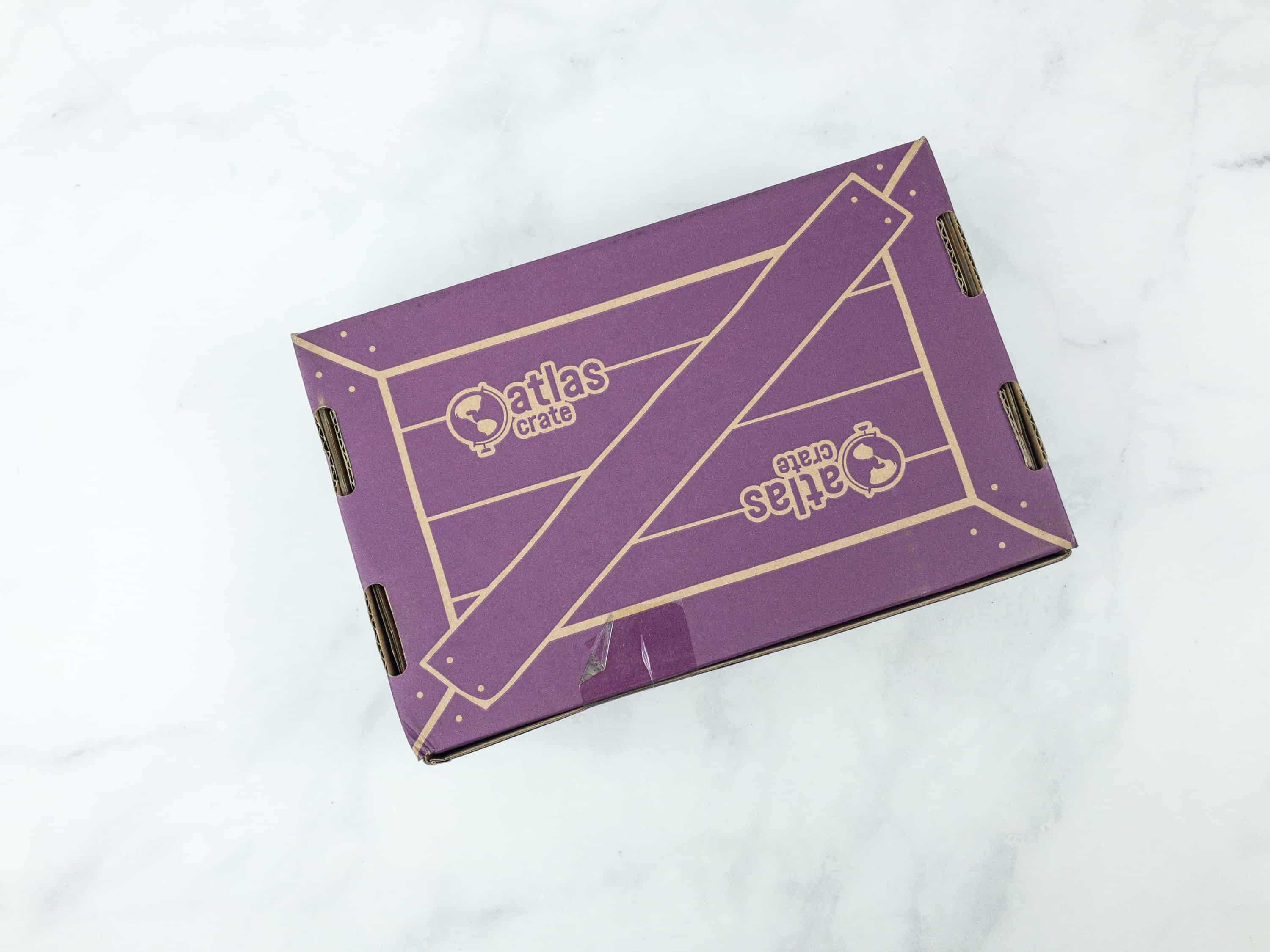 Atlas Crate is a subscription from KiwiCo that specializes in geography and culture for children between ages 6 to 11 years old that sparks kids' sense of adventure and curiosity, inspiring them to see themselves as citizens of the world. This box lets kids see and connect with the rest of the world, helping them grow beyond their own experience as they explore the globe.
KiwiCo also offers Kiwi Crate, Koala Crate, Doodle Crate, Tinker Crate and Cricket Crate (soon to be Tadpole Crate!). Atlas Crate is a great addition to the KiwiCo family as geography and exploration is always a favorite activity!
DEAL: Save 30% on your first month with this link on any KiwiCo line, no coupon code required!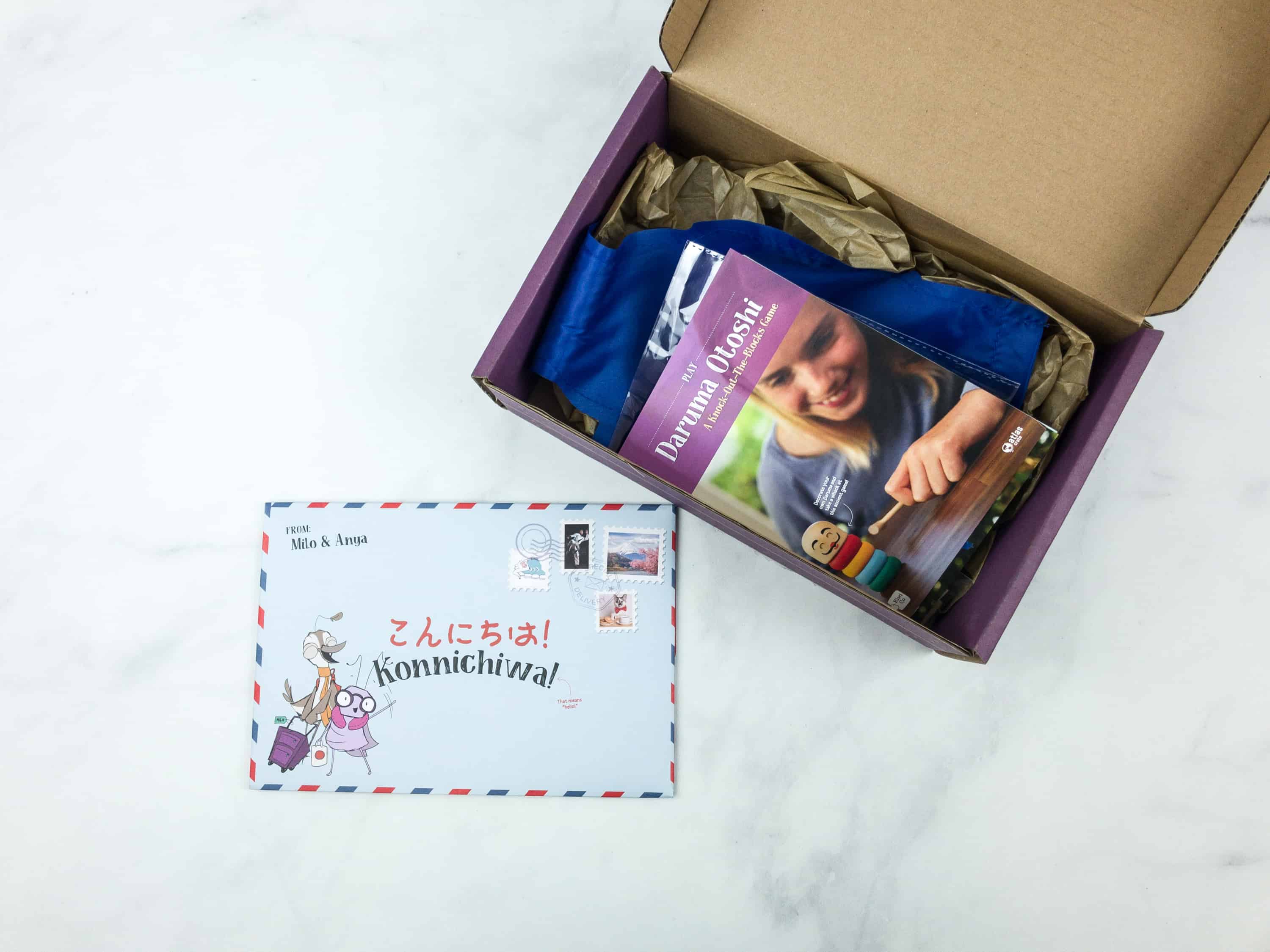 Upon opening, we are welcomed by the cards and pamphlets that are essential to the activities. This subscription emphasizes learning through creative play as they provide in this box everything the kids might need. It builds a sense of adventure, an appreciation of other cultures, builds a sense of global citizenship and opportunity for parents and grandparents to bond with the children.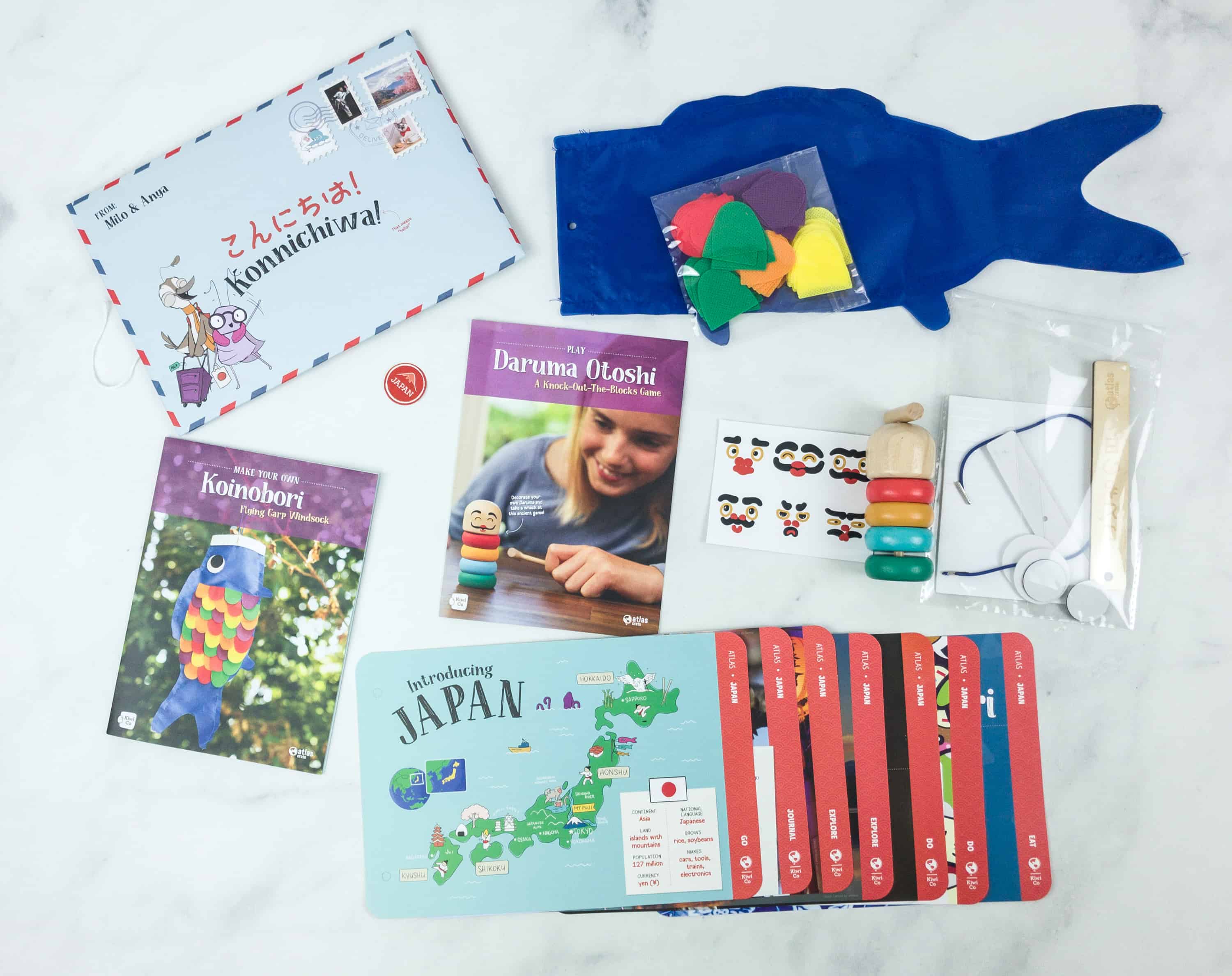 Everything in the crate! The theme of this box is all about JAPAN!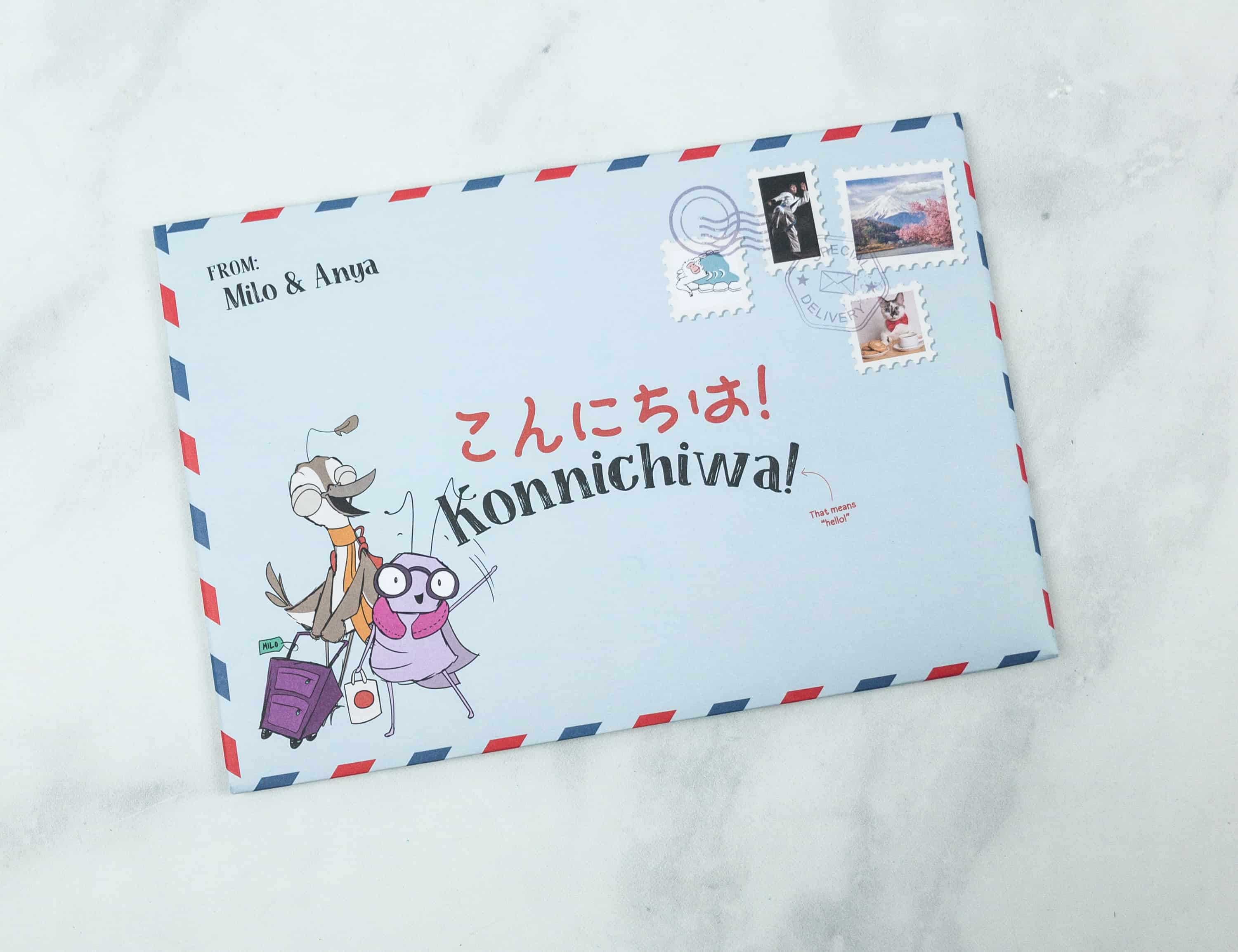 Konnichiwa!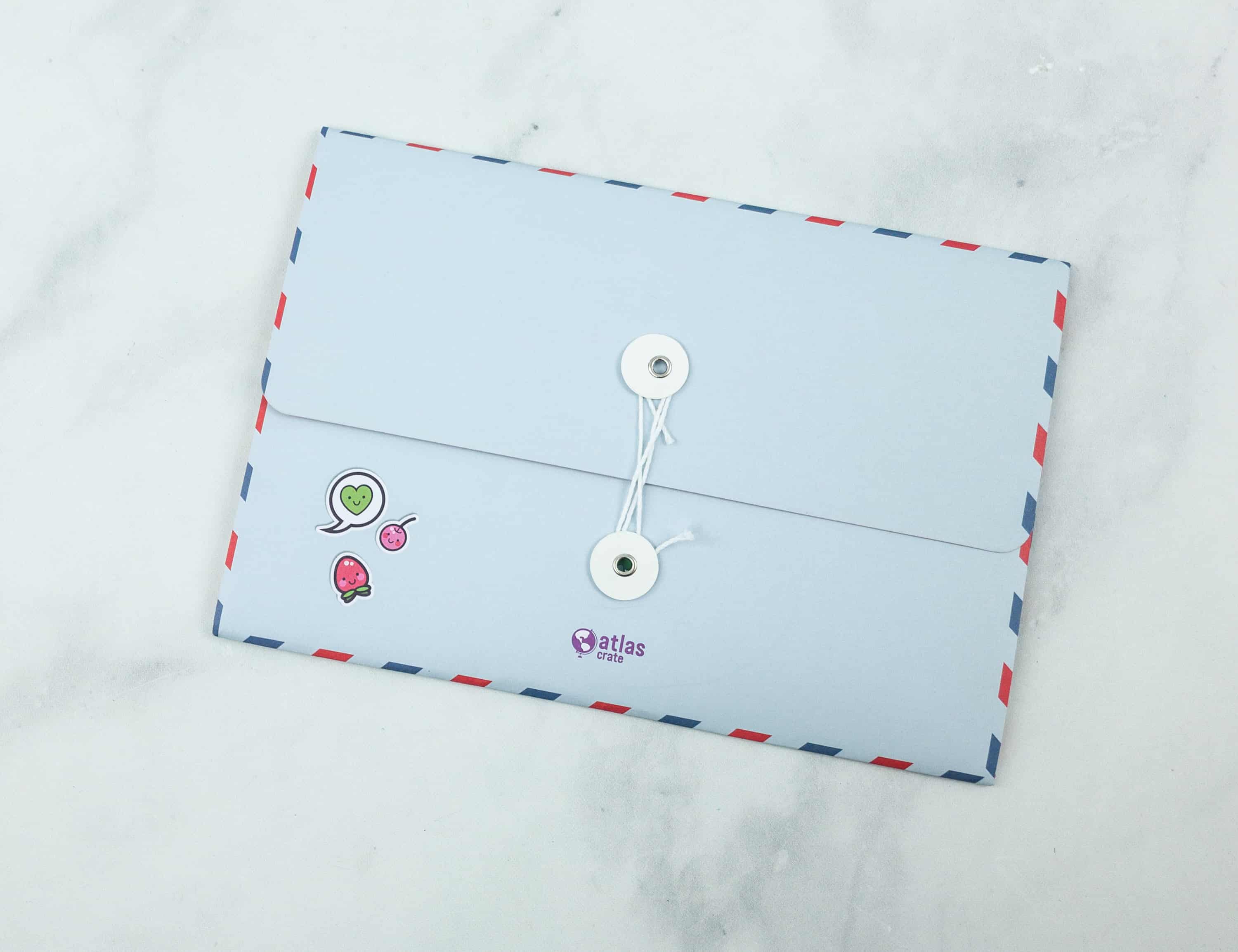 The envelope has a string closure.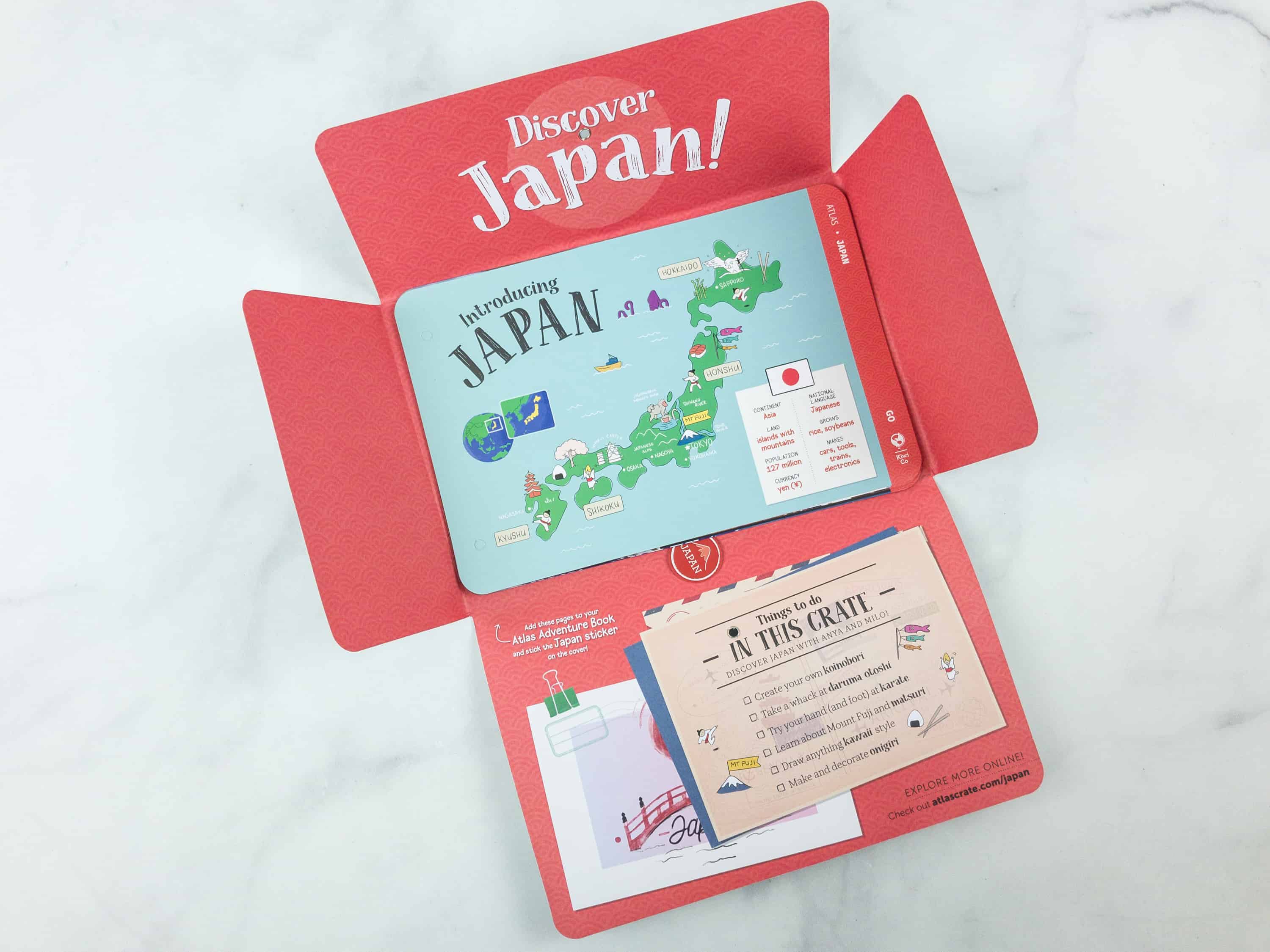 Voila! Every flap of the envelope has information about the box. We are also given a beautiful surprise of trivia cards filled with fascinating facts and photos.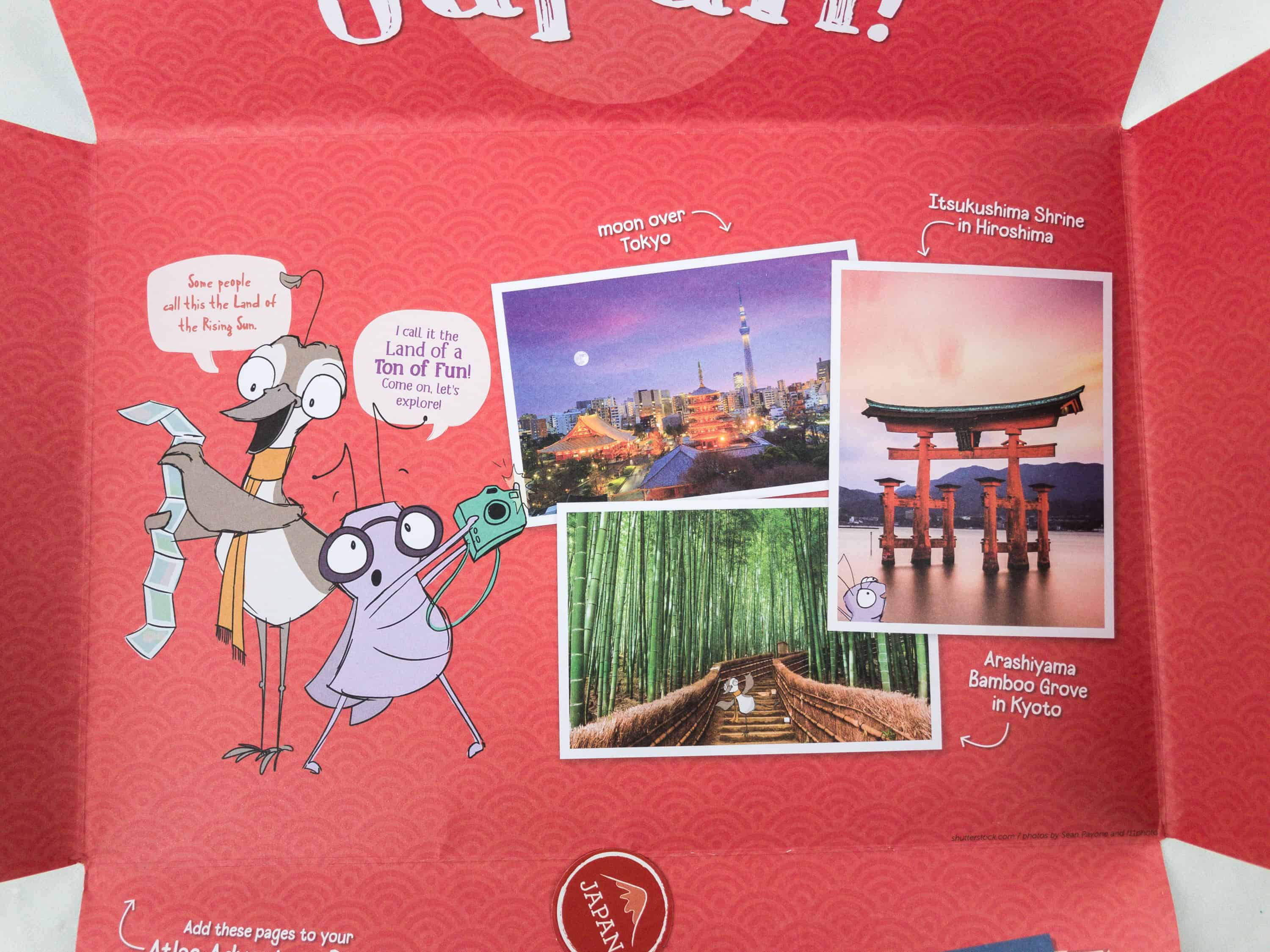 We are finally introduced to our new Adventure tandem Anya the cricket and Milo the sandpiper.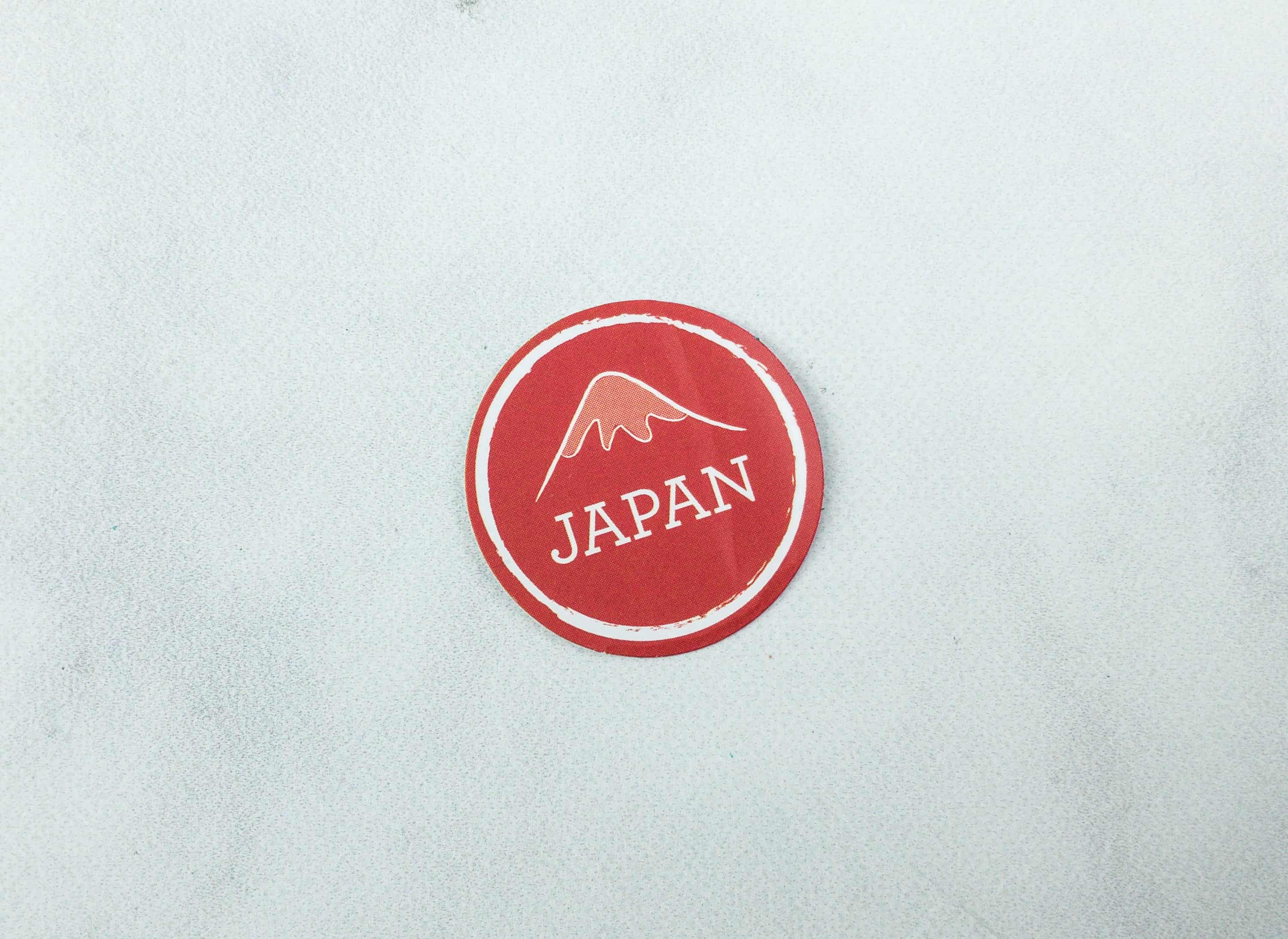 They gave us a cute little Japan sticker.
There's a card that lists all six tasks we need to accomplish in this crate.
You can explore more online after you get your box with additional activities and book suggestions! Atlas Crate recommends I Am Tama, Lucky Cat: A Japanese Legend and Tales From Japan.
Atlas Crate Adventure Book
Missed our first review? You'll get the rings in your first box, which will always start with the WORLD crate. Check out that review here!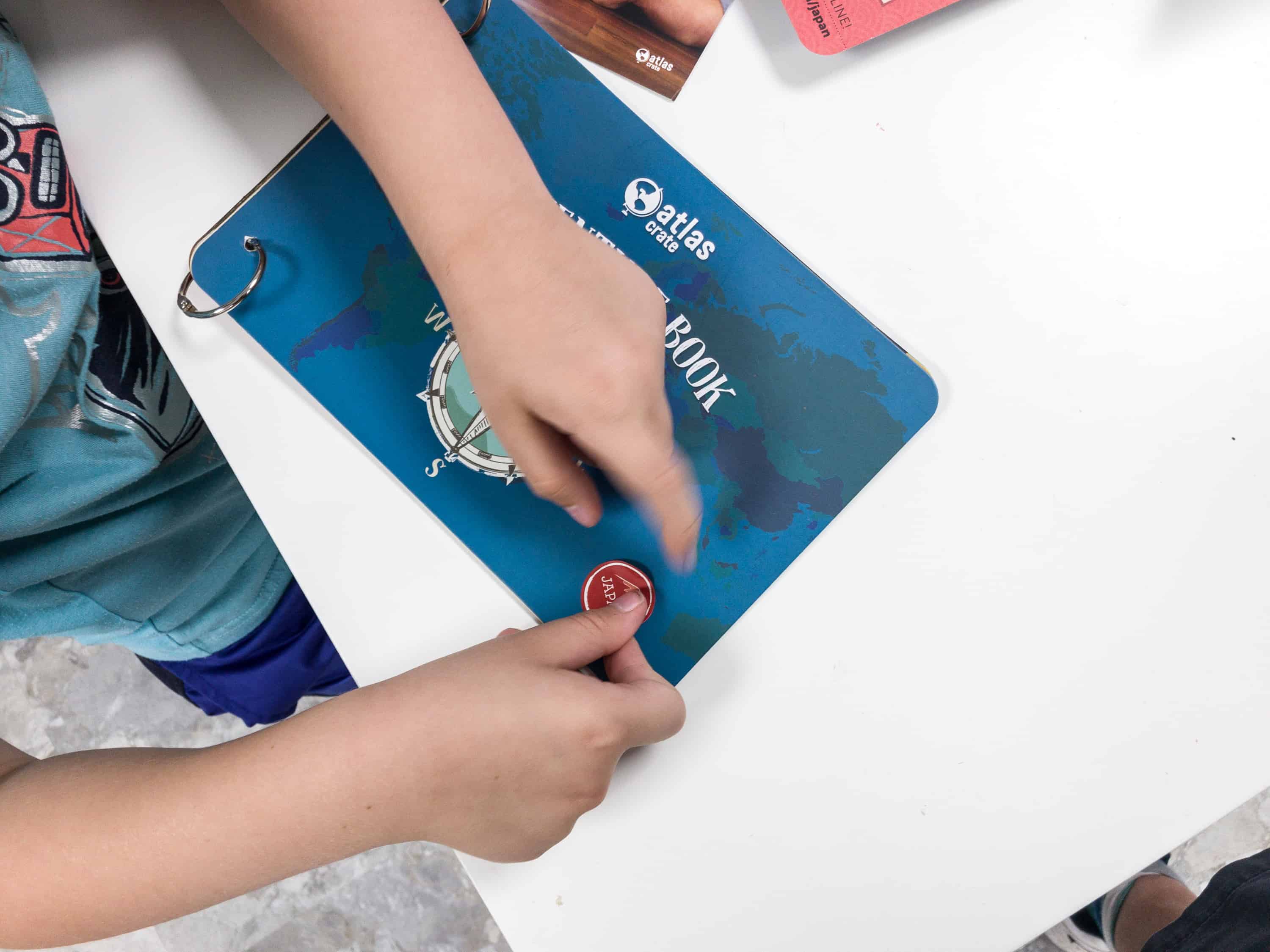 My son decided to stick it in the front page of the booklet about Japan.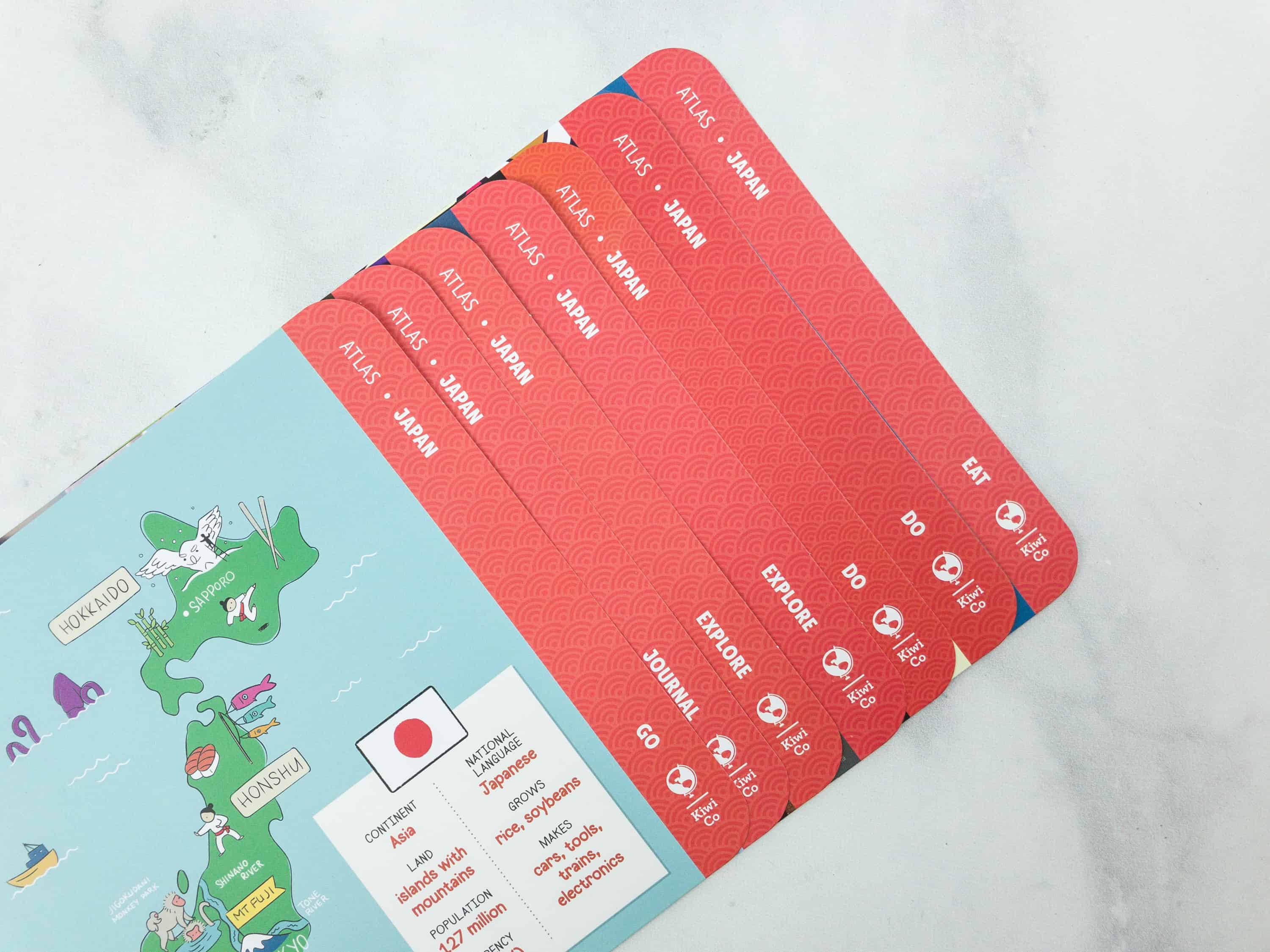 The table of contents is on the edge of the page for easy reading, just like how a travel book works.
It's a cute illustration of the country map with fast facts and where they have images drawn of Japan's notable events, sports, places, or products from that particular location.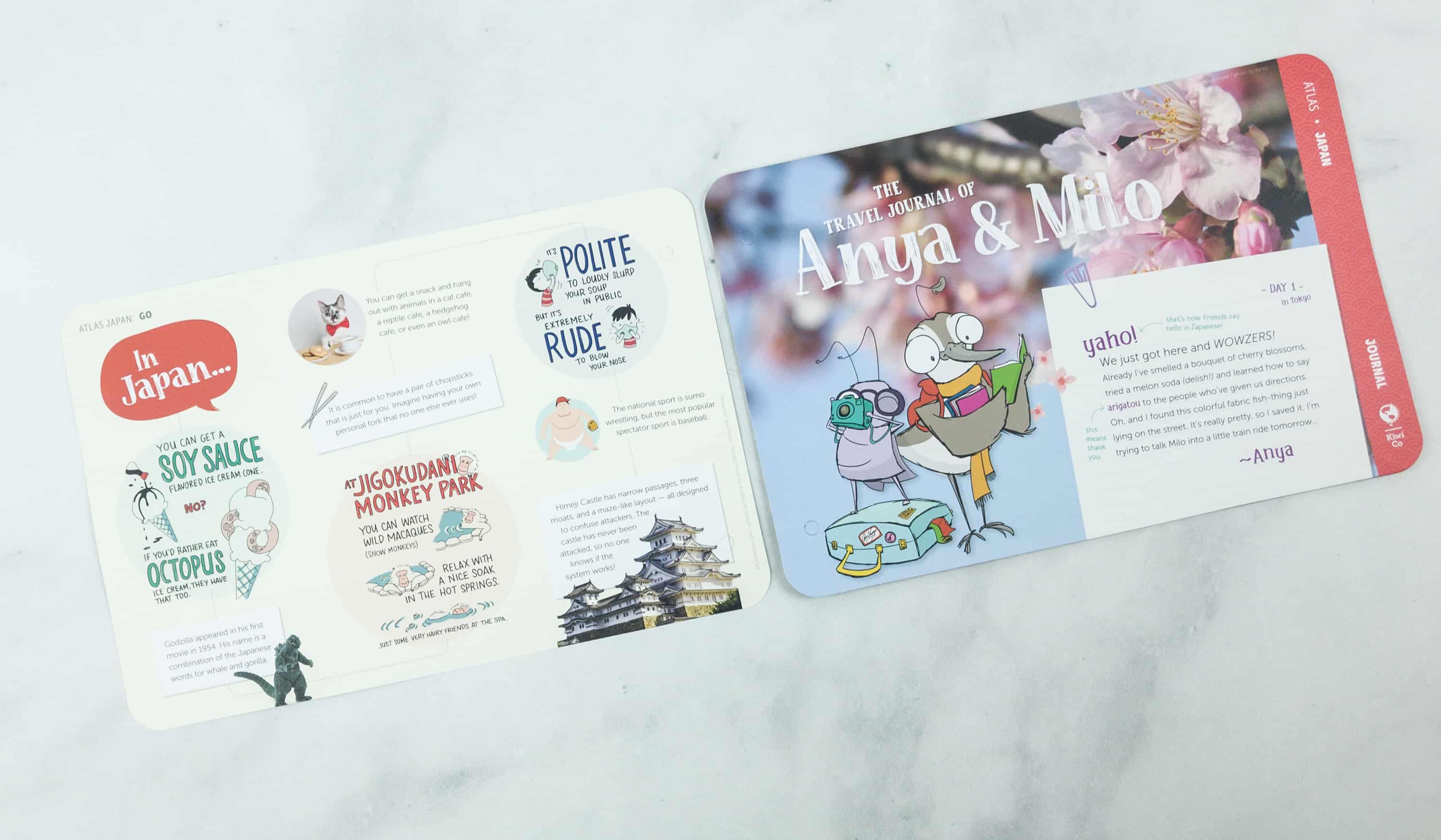 The cards feature the most bizarre, unique, and interesting things about the country.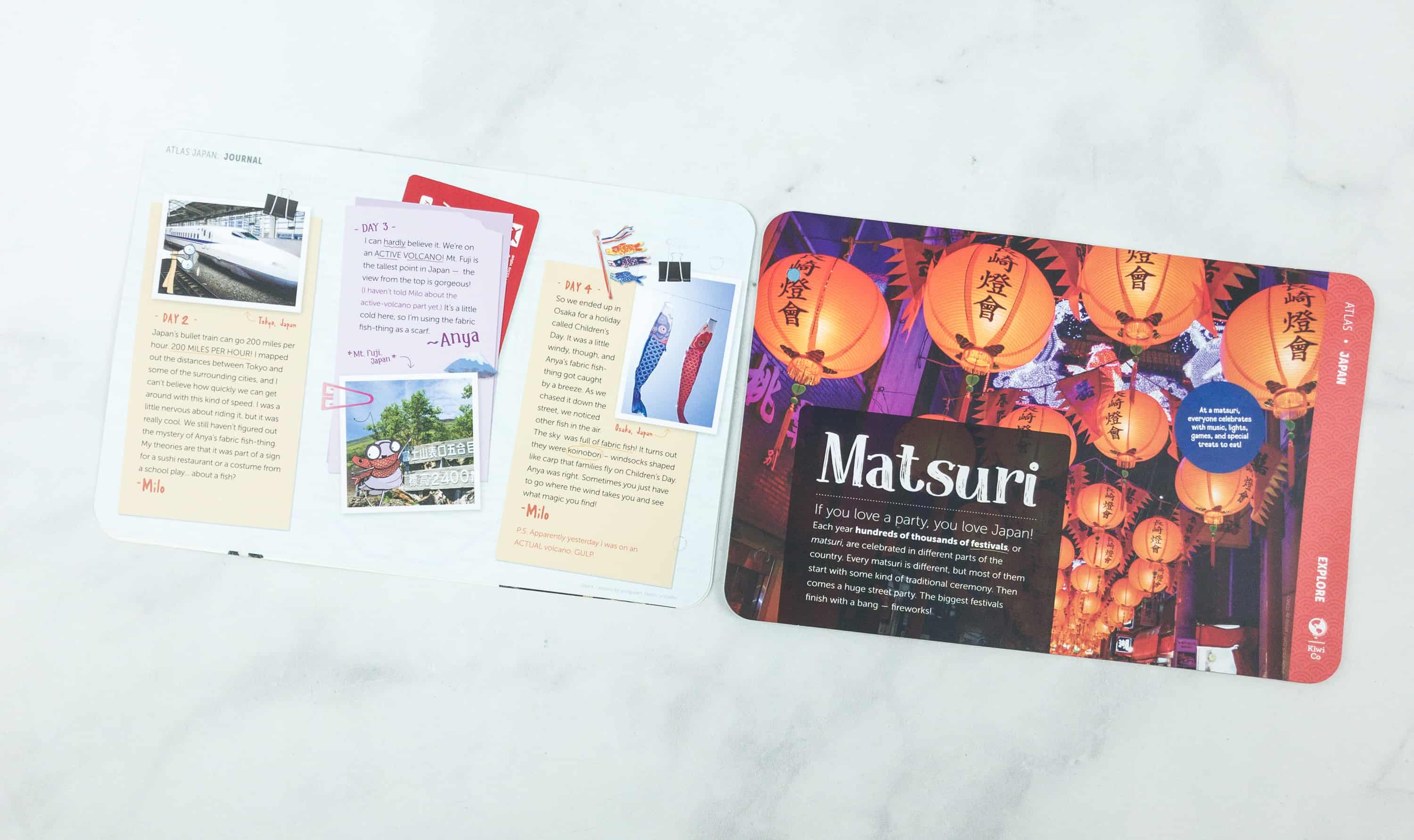 The cards give you a glimpse of the wondrous experiences, festivals and cultural things you can do in Japan.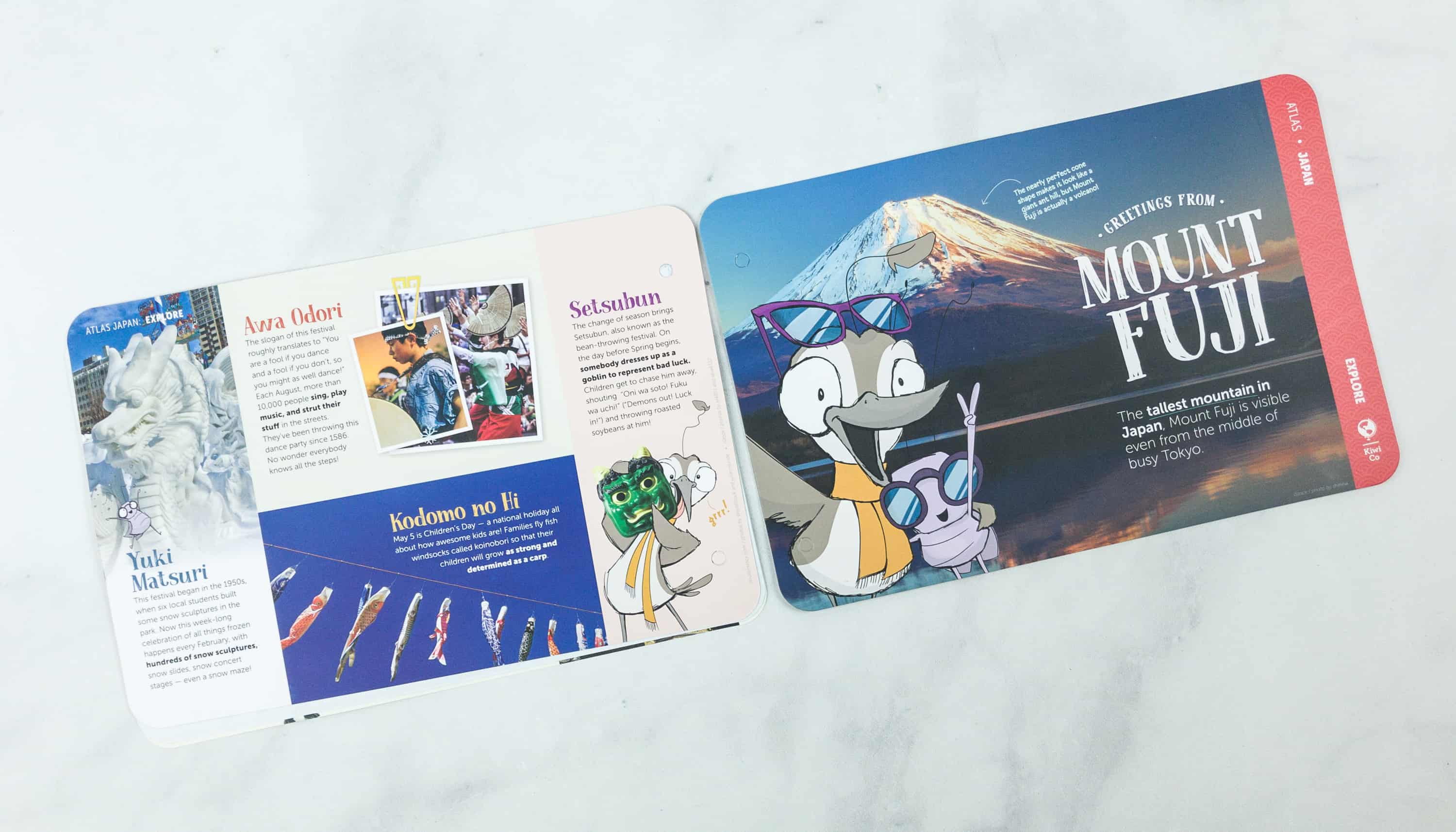 It's the majestic Mount Fuji! How we wish we could go there in a jiffy!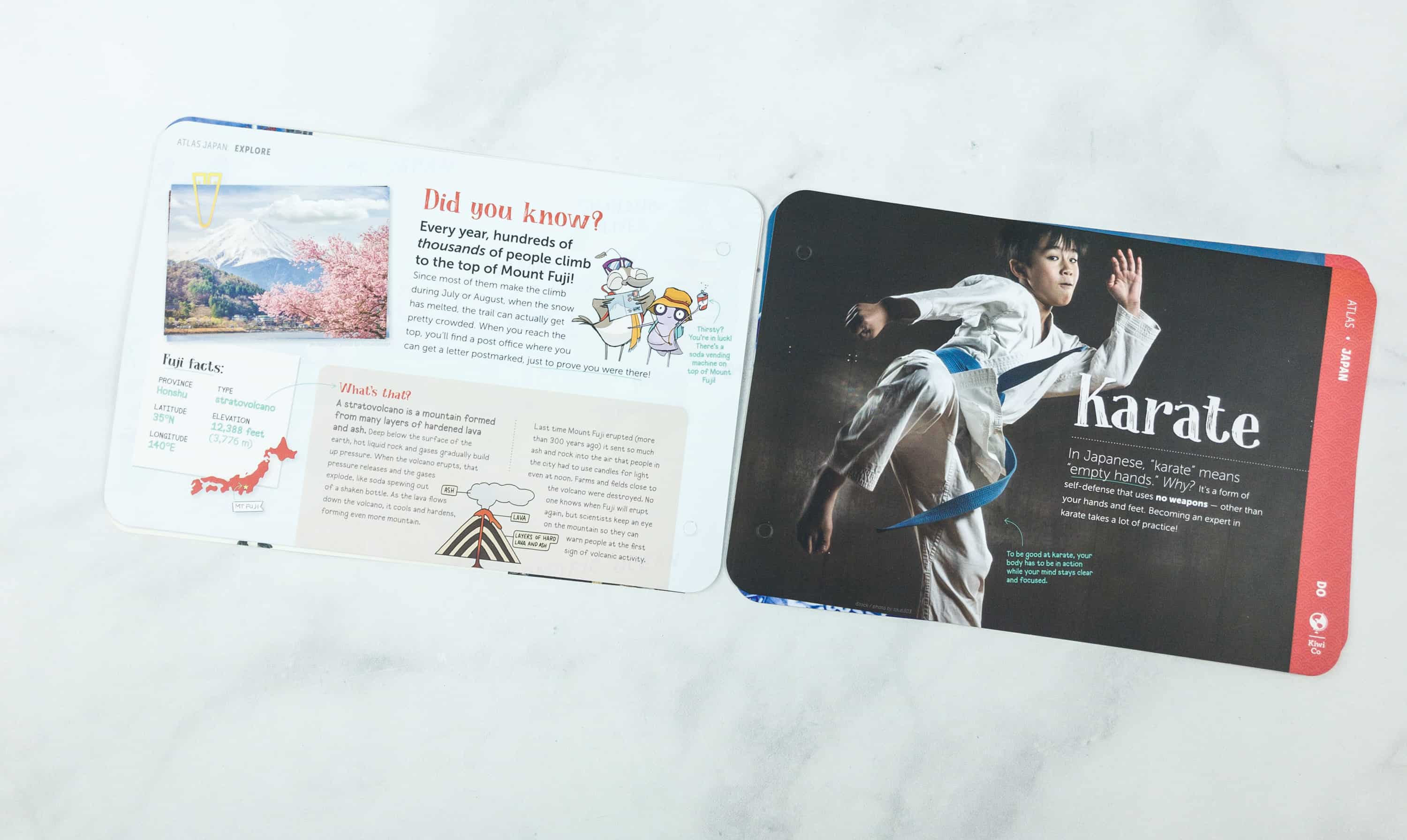 Karate is an artful self-defense that has been shared with the world by Japanese. The cards wouldn't be complete without some information about it.
Atlas Crate Activities
Look! They even have images on some of the step by step Karate moves. We are also taught some of the essential words in Japanese.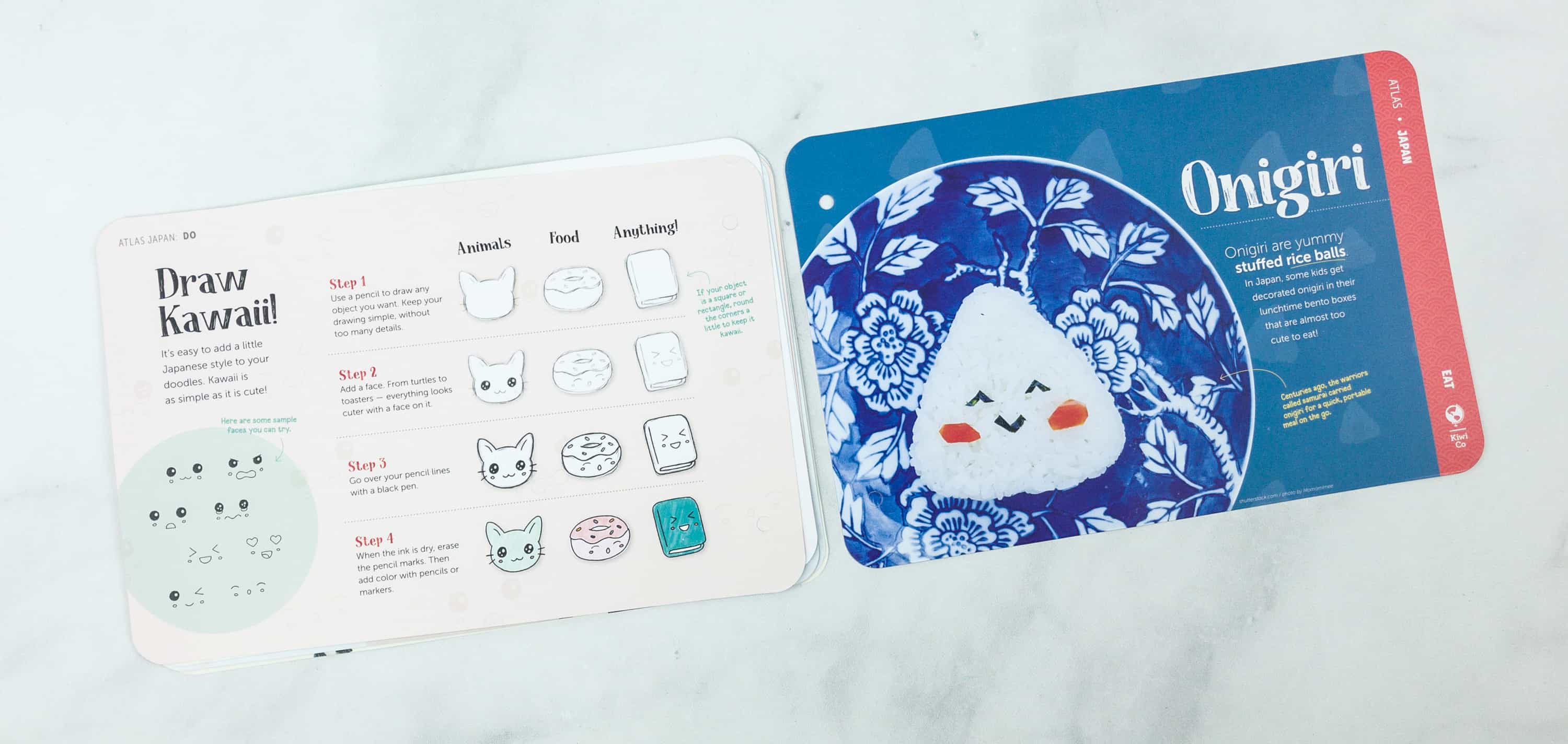 You can now make your drawings kawaii by the tips illustrated in the card. We can even put kawaii faces on our Onigiri.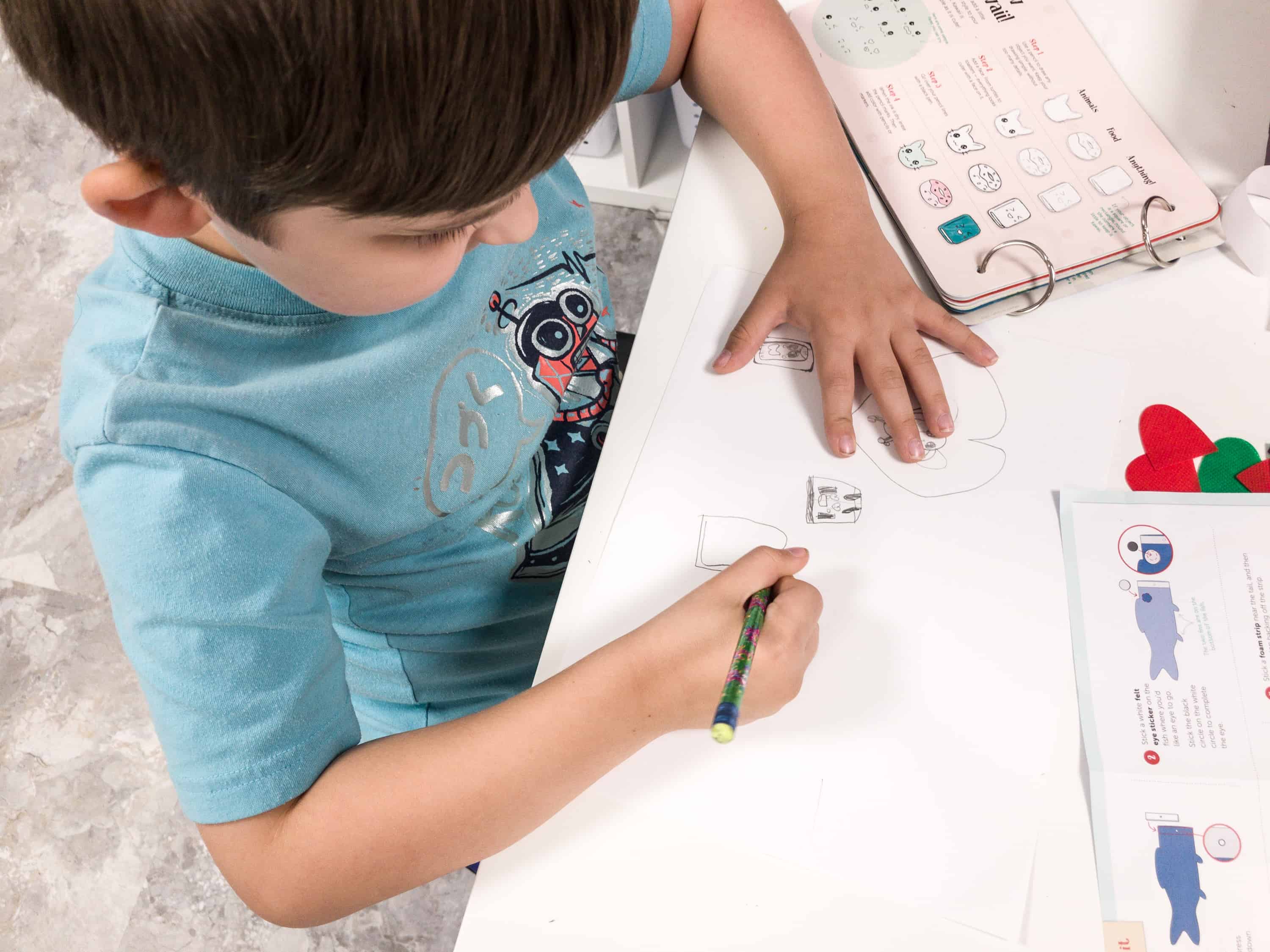 My son was very attentive and cooperative in the activities. Now he tries to draw kawaii faces on everything.
Atlas Crate Recipe
Well, you know there's a saying that you can't play with food? But if you think about it, we are also making kawaii and tasty art! Rice balls with faces and designs are too cute to eat. But this is actually a great learning and enjoyable experience for everybody! We have to try it.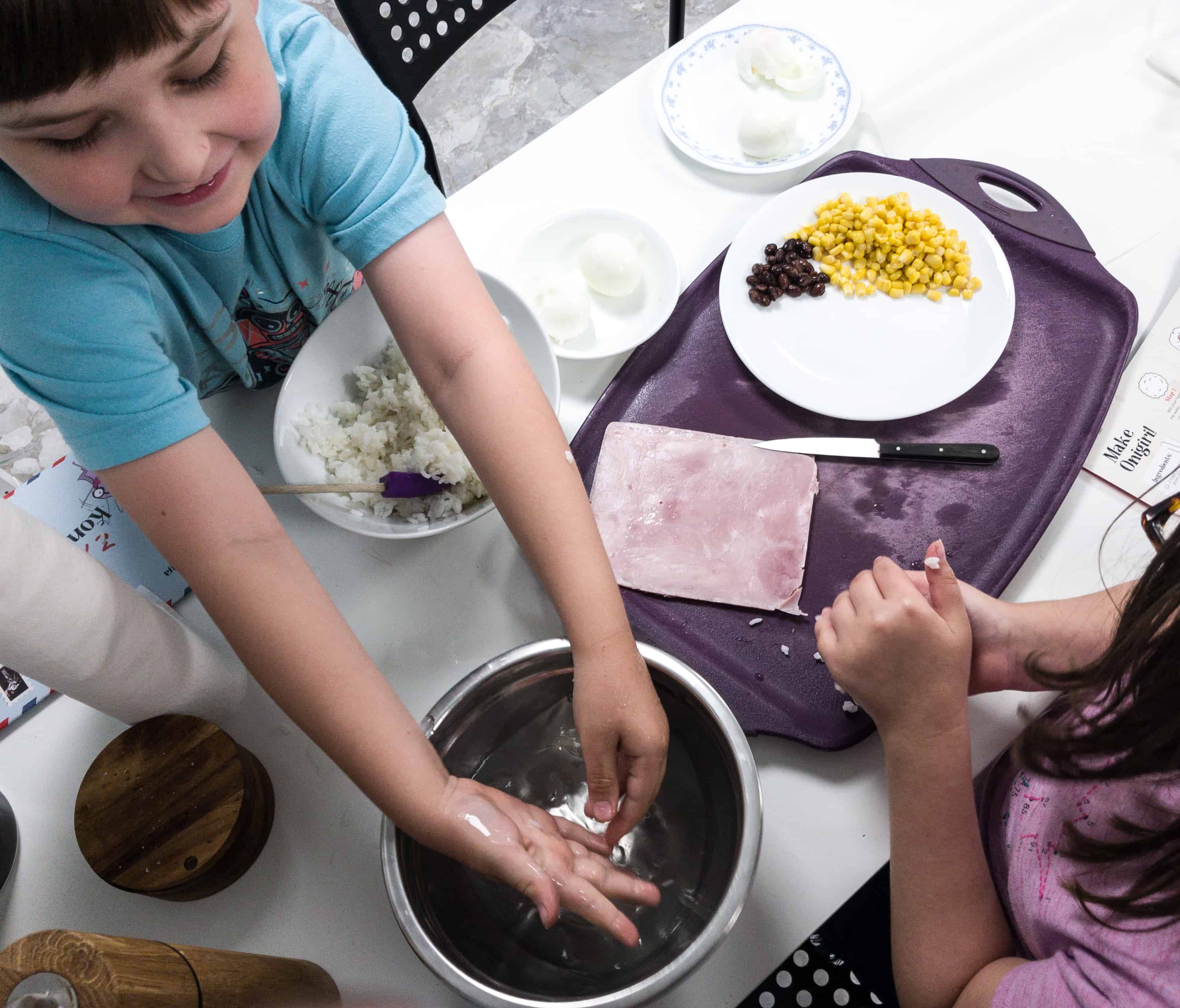 We prepared the ingredients. Steamed rice, ham, corn, eggs, and beans. My son is still washing his hands while my daughter is already into making a rice ball.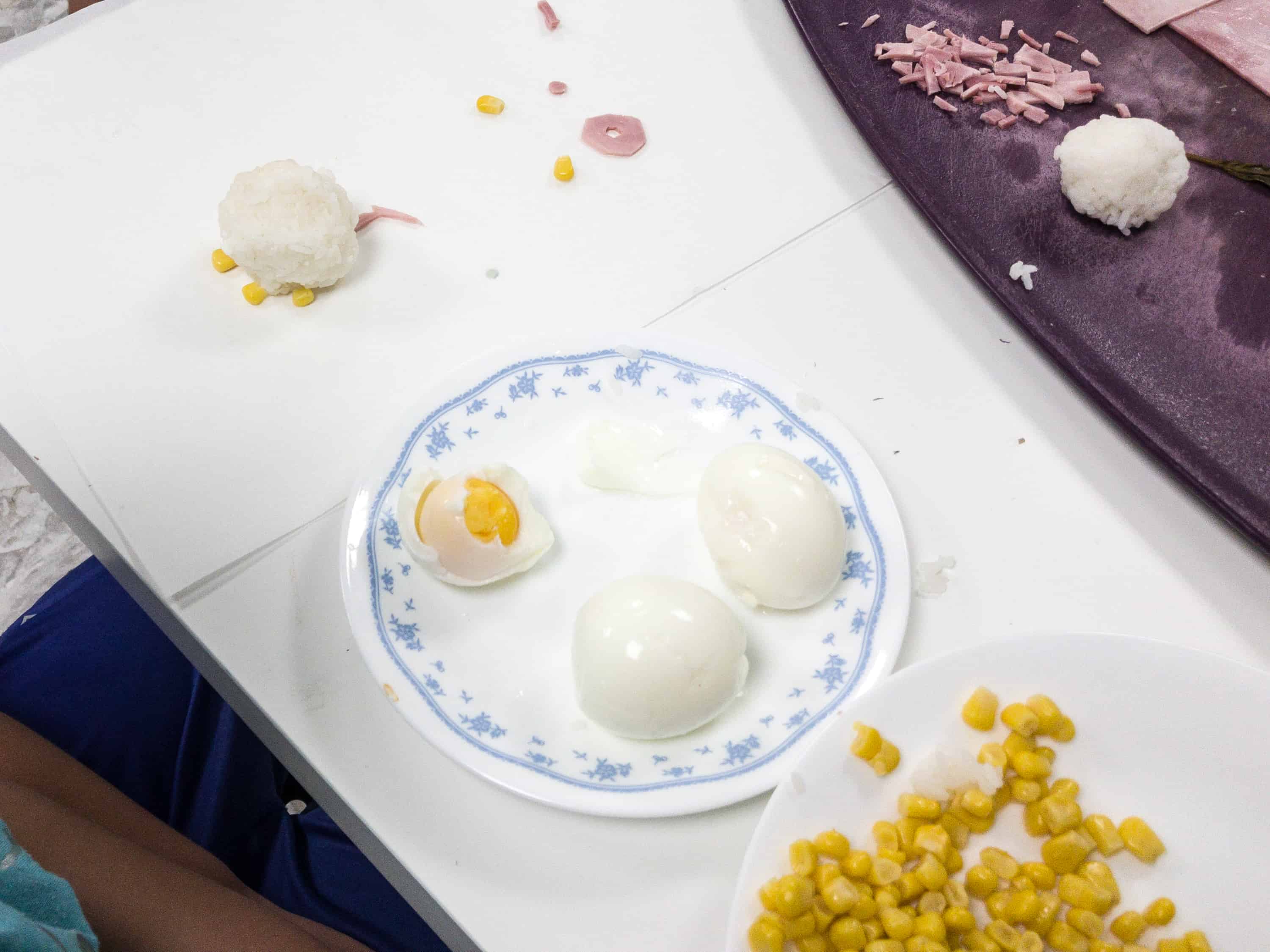 We set aside the rice ball and cut some shapes out of the ham, and started to prep some boiled eggs!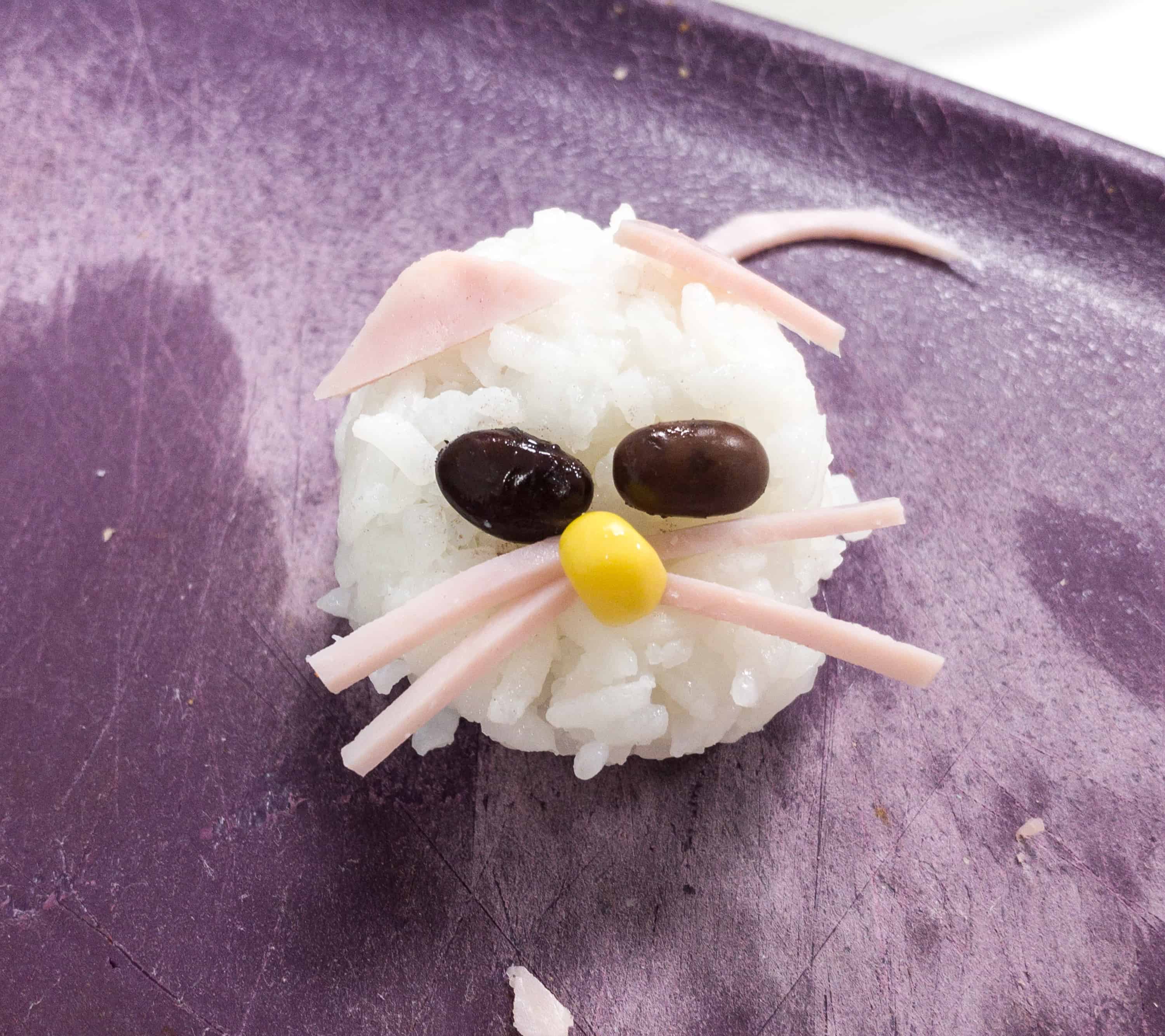 Voila! A cat with whiskers! We used the ham for the ears and whiskers, corn for the nose and beans for the eyes. Kawaii, huh?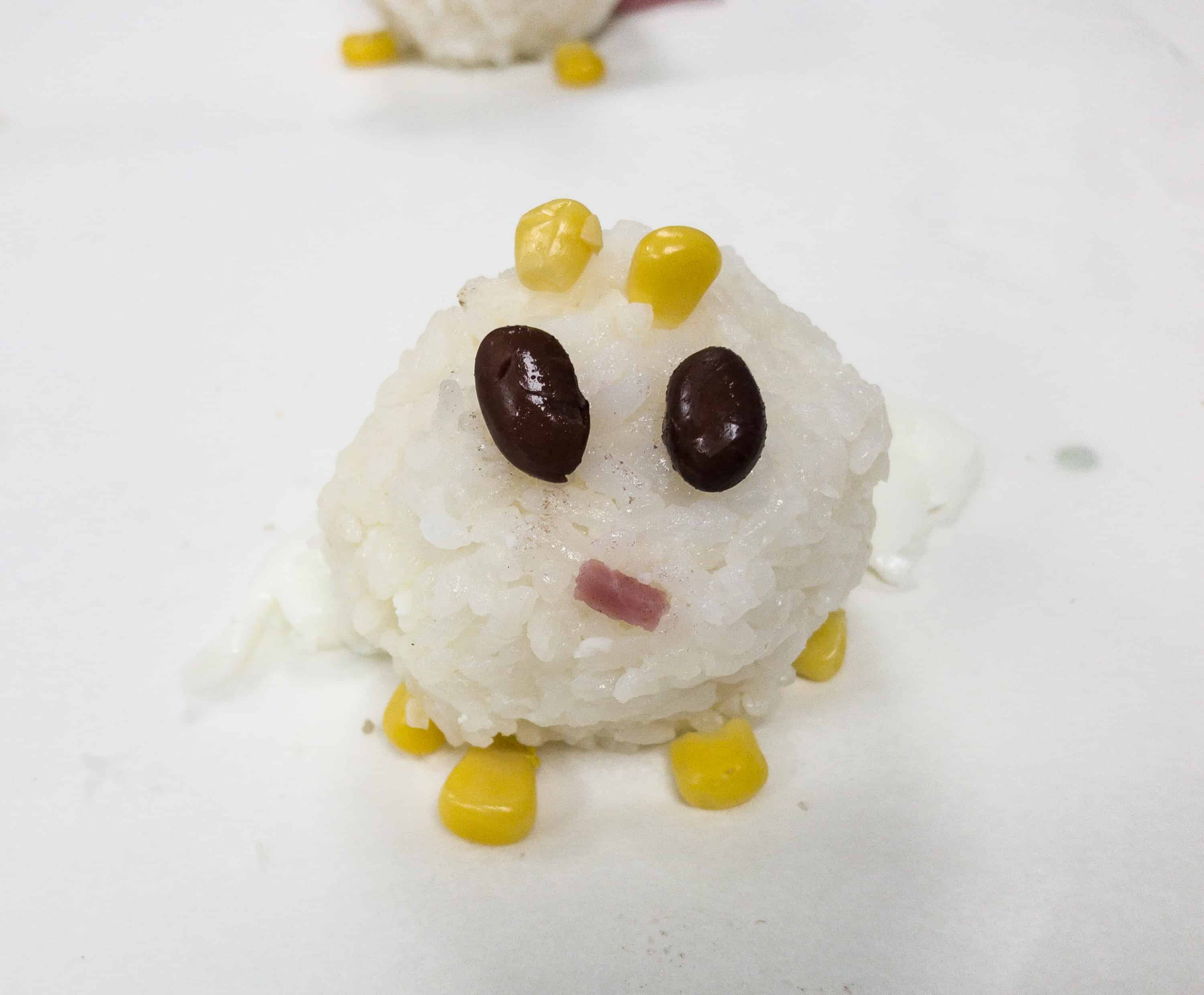 We also made this curious little fellow with corns as legs, ham mouth and beans for eyes.
We experimented with this one a bit. We used the cutout ham on the other eye to give a unique look with corn feet as well.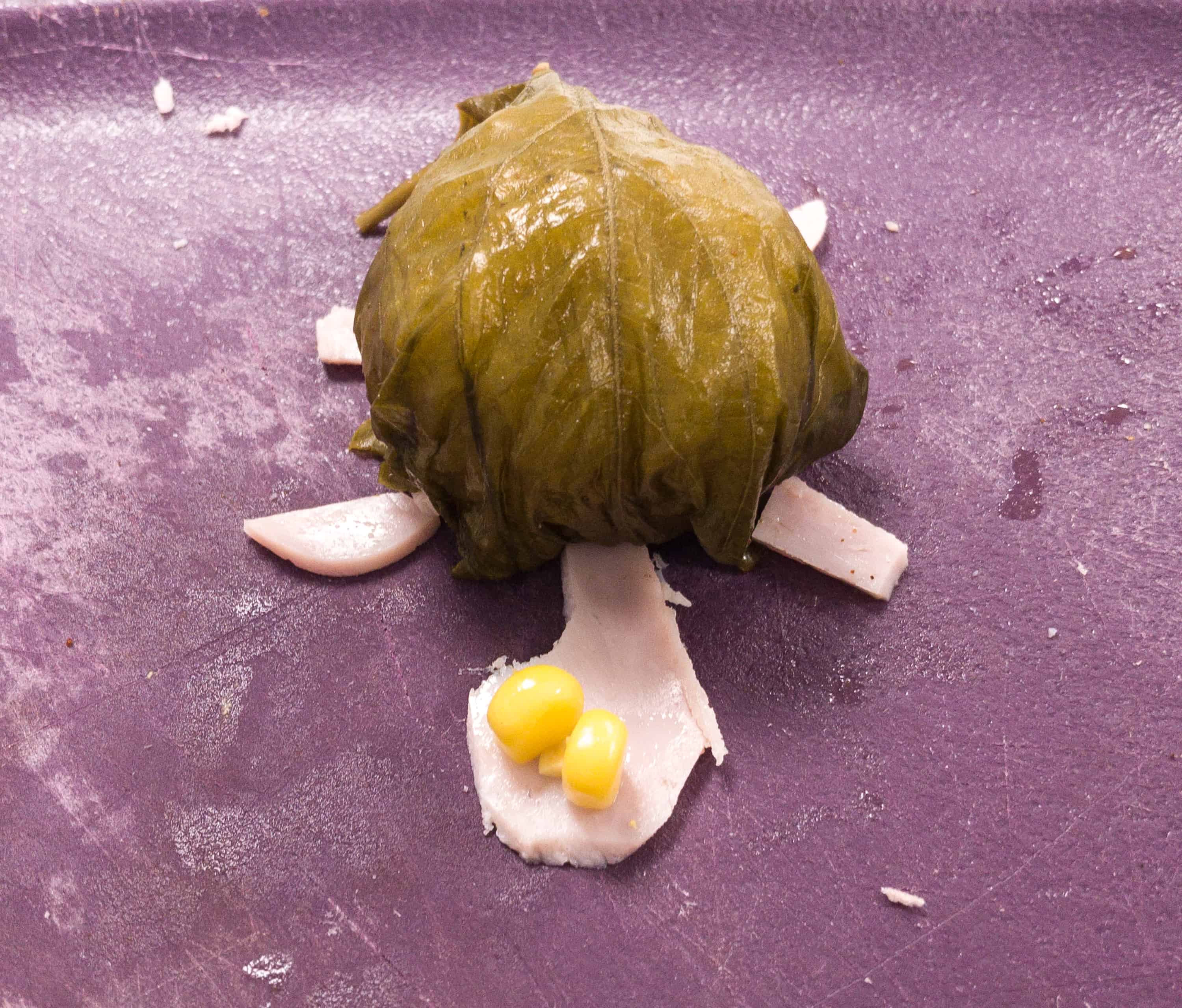 We even made a turtle! We wrapped the leaf on the rice ball to make its house and then ham for legs and face while corns for eyes. It's a shame to eat it now. But we did!
Atlas Crate Projects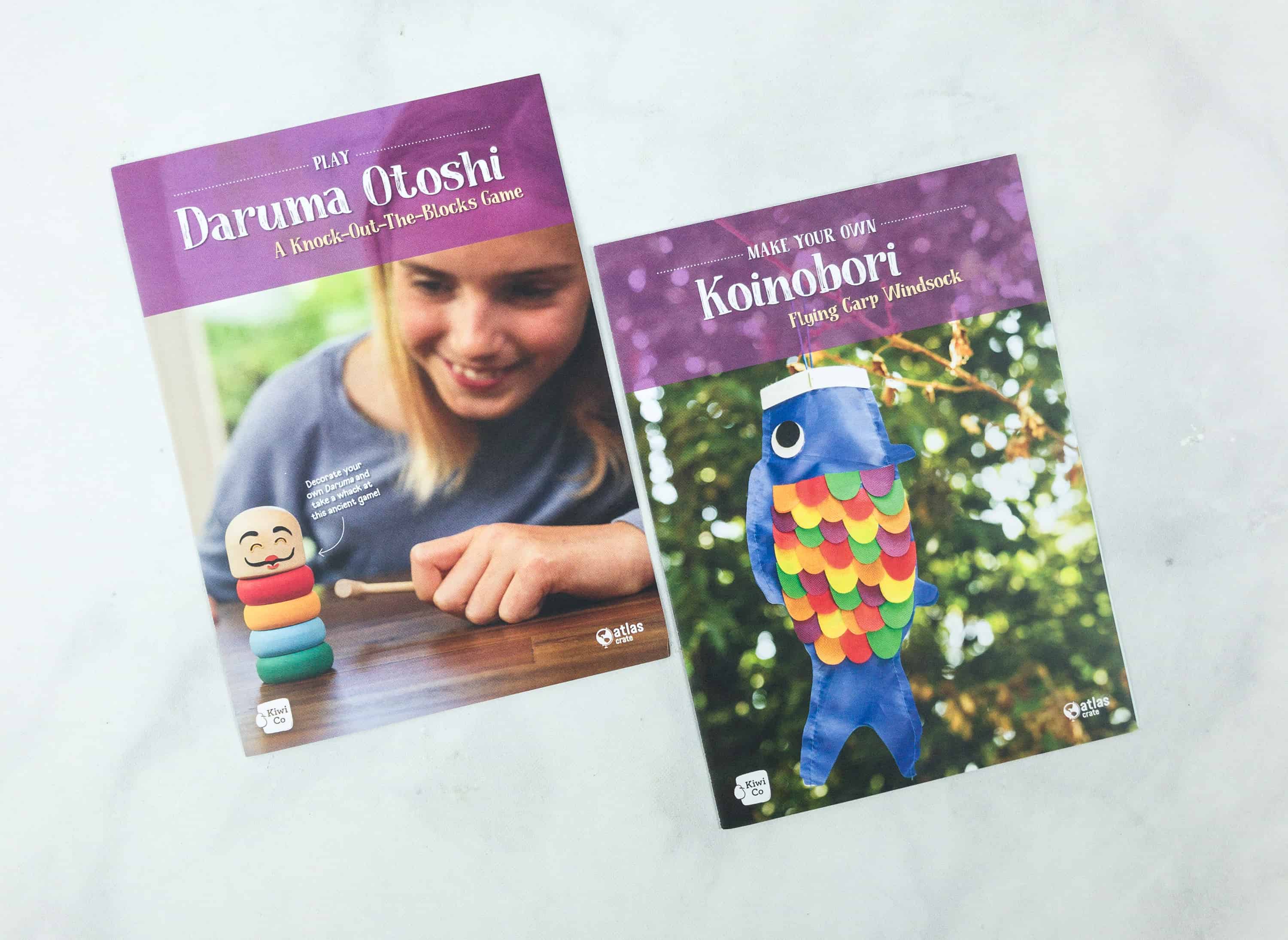 They provided 2 booklets for us. One has instructions on how to play Daruma Otoshi, while the other is on how to make our very own Koinobori.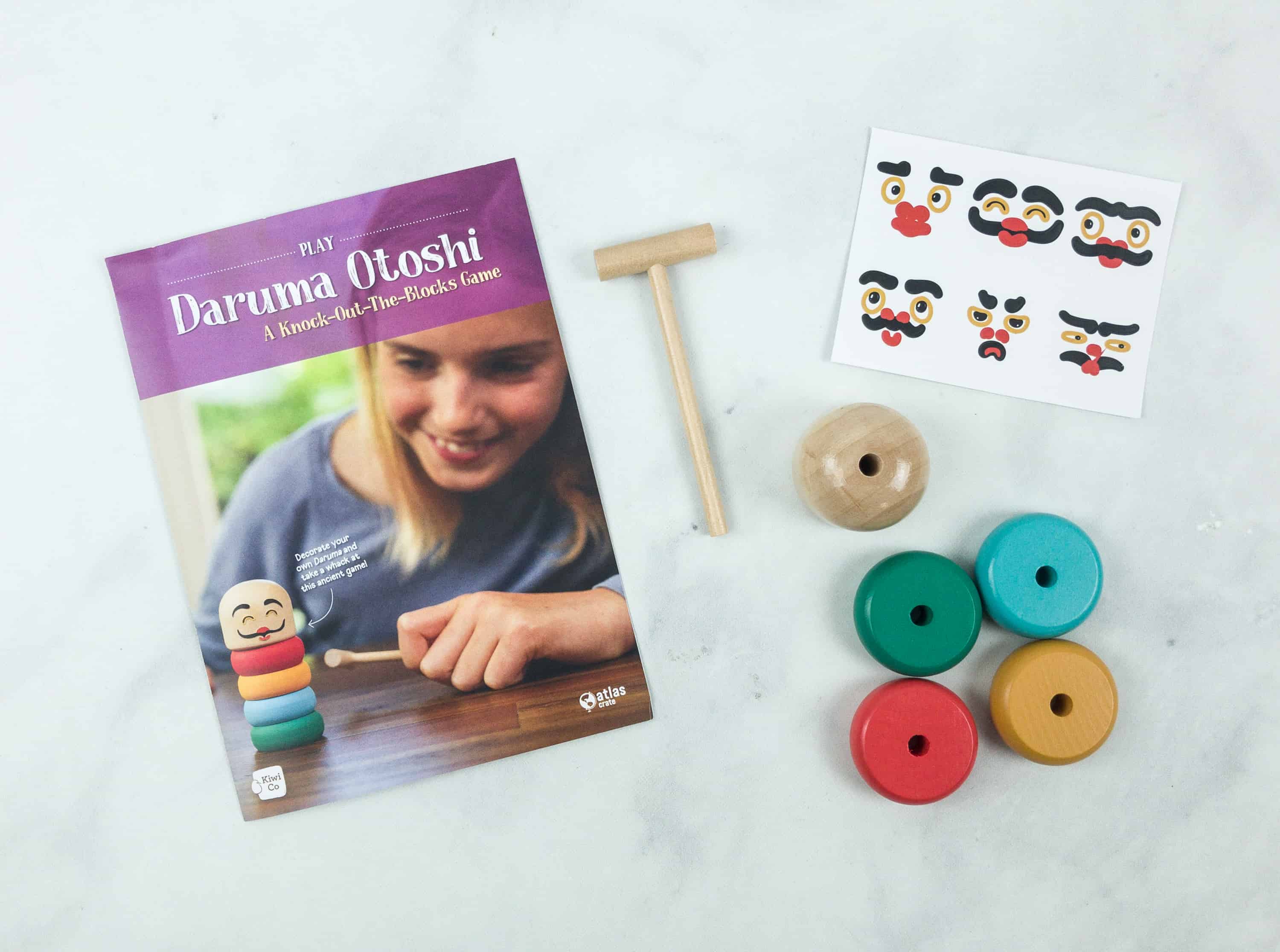 Play Daruma Otoshi. Along with the booklet, they gave us these materials to work with.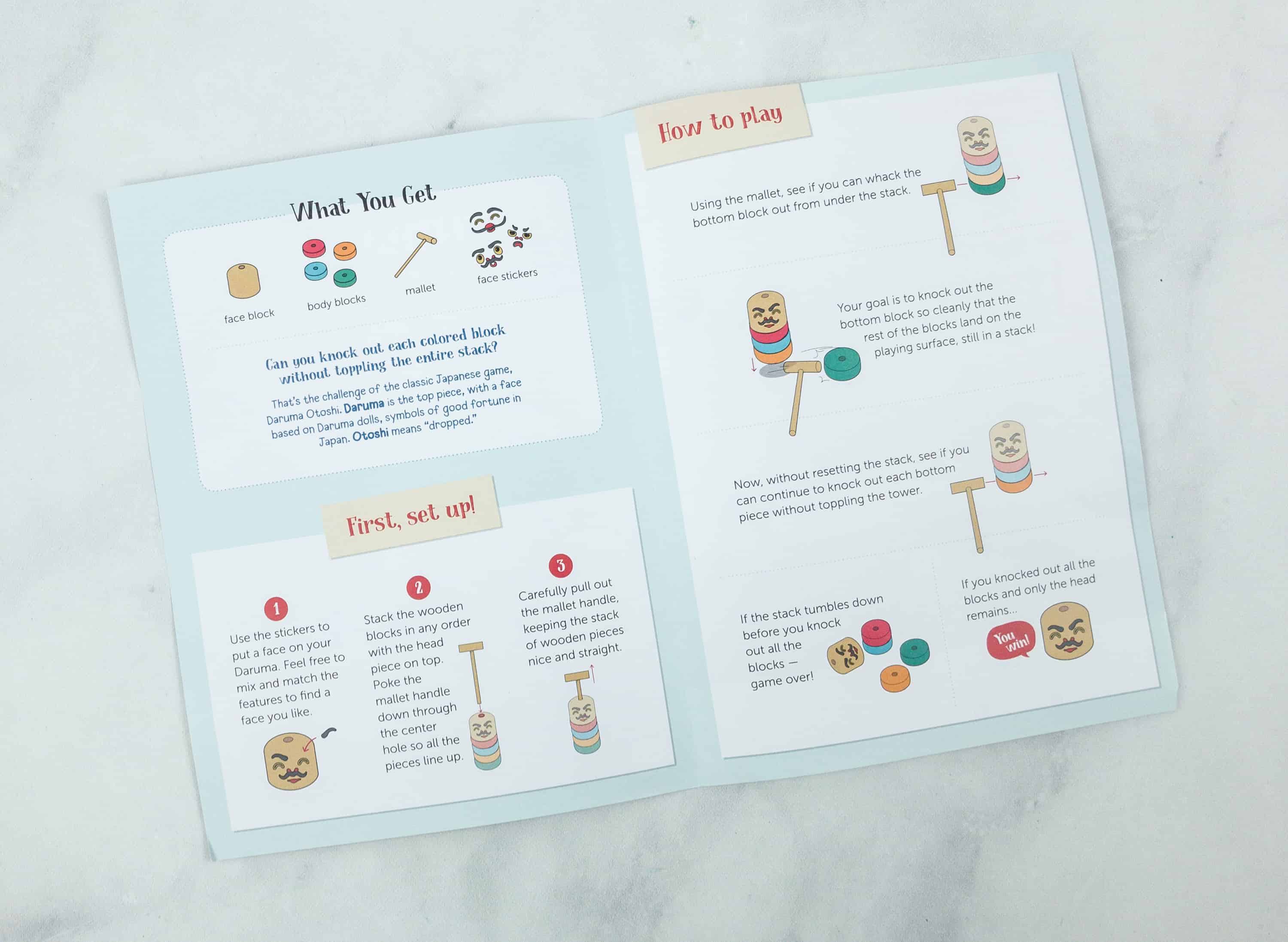 The game is straightforward but easier said than done. Just like all the other KiwiCo boxes, the instructions are super easy to follow.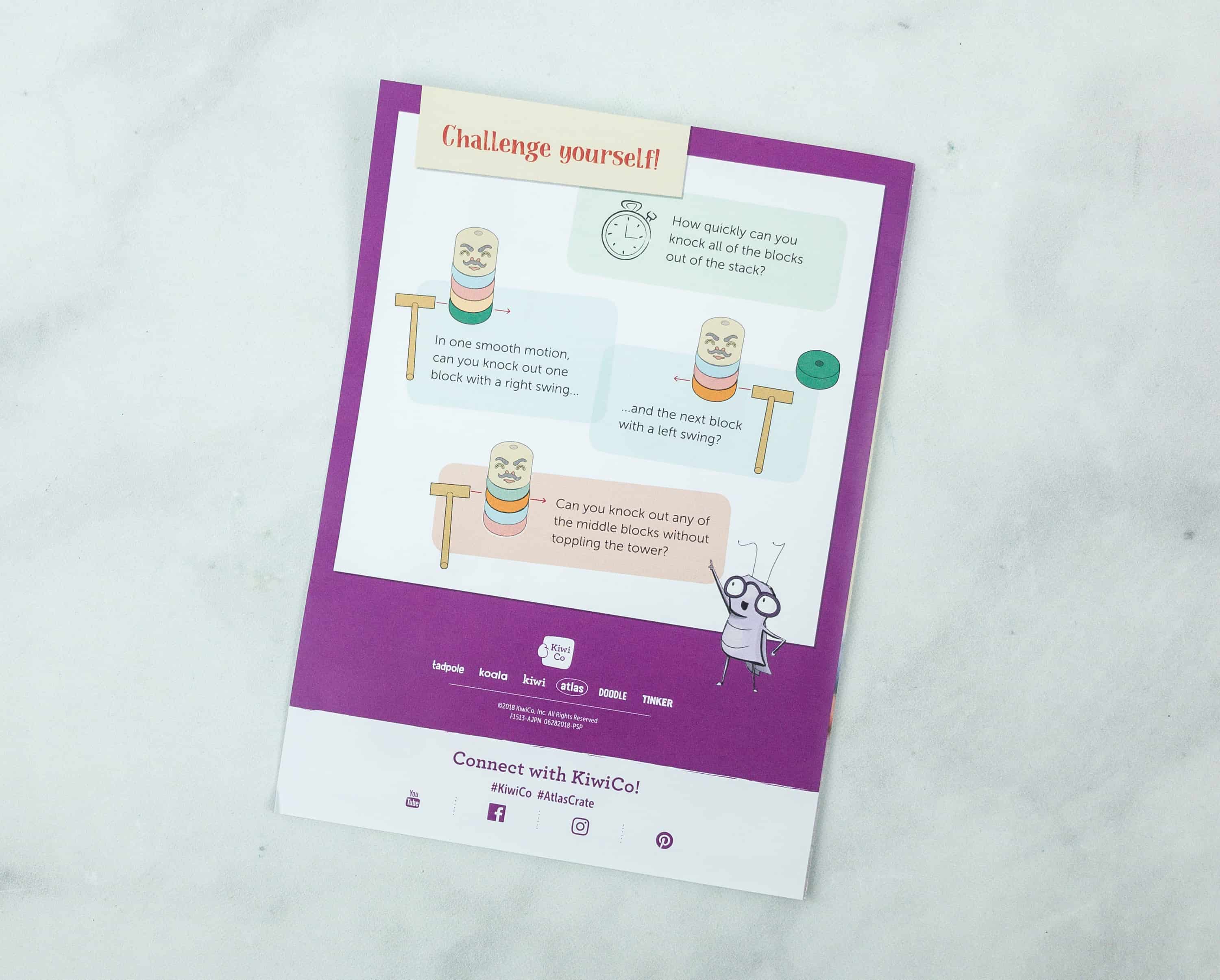 If you do win the game they add some instructions to bring it up a notch and challenge you further.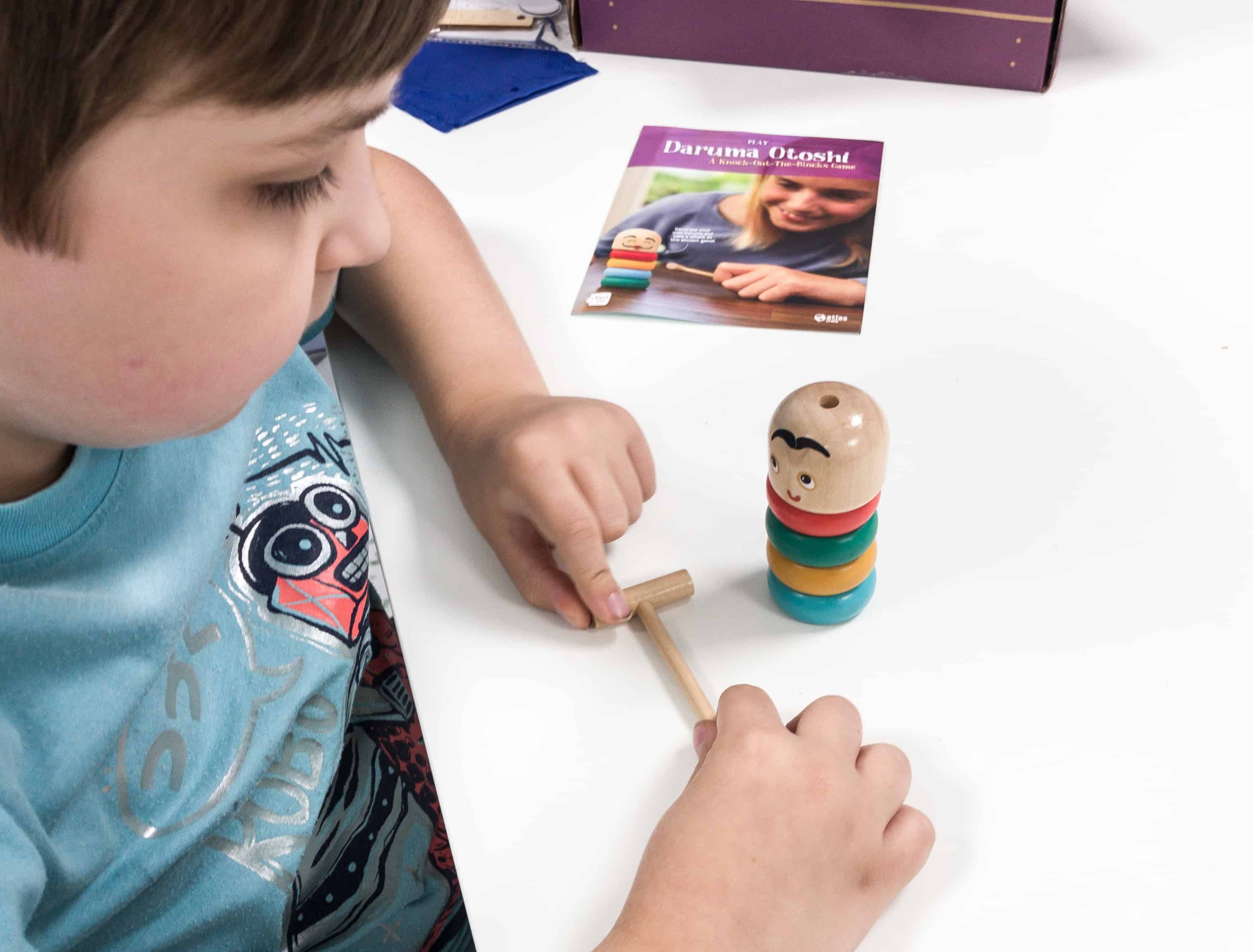 It becomes easy once you get the hang of it. He is entertained by it.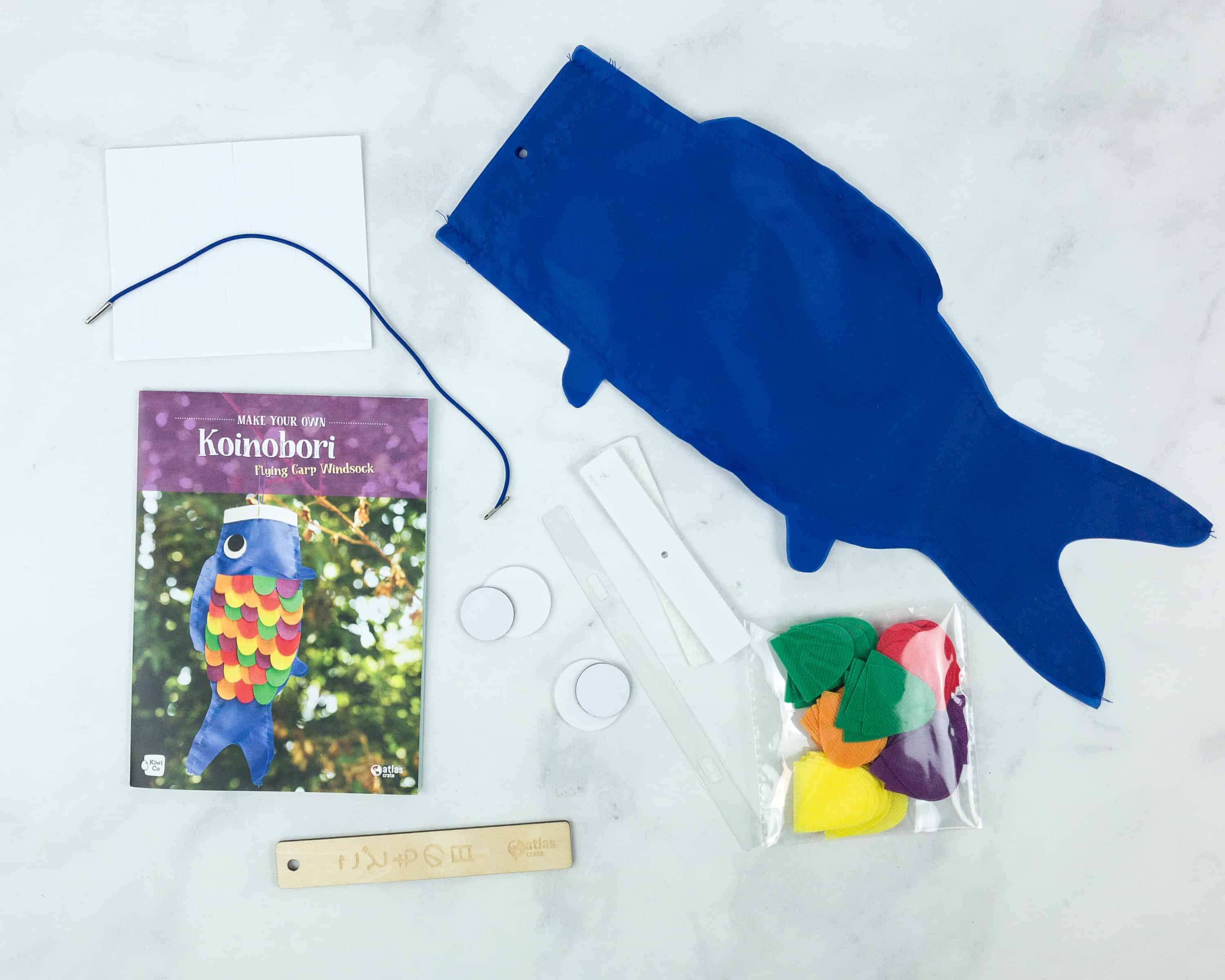 Make Your Own Koinobori. These are the materials needed for the flying carp windsock.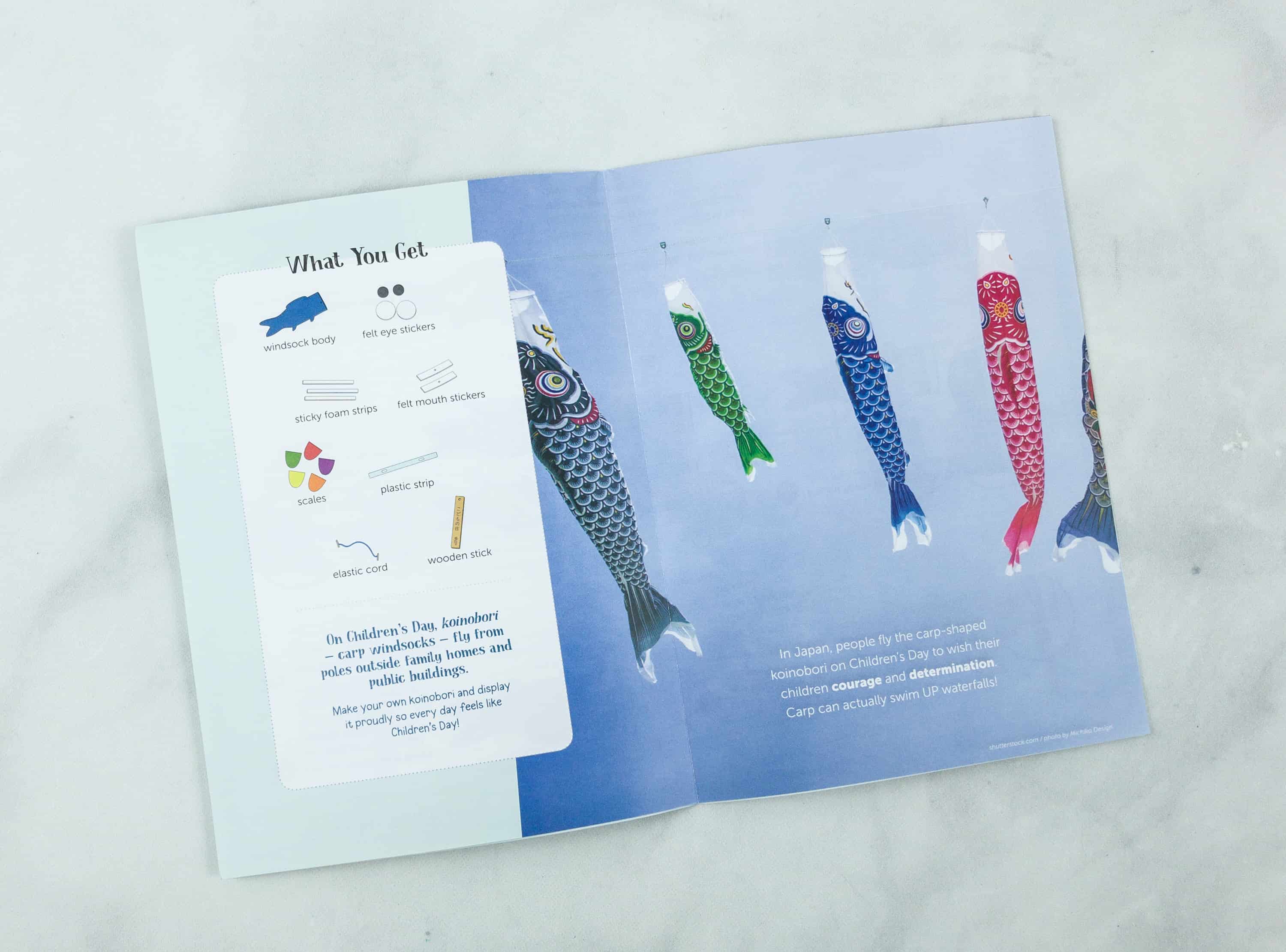 Japan has this culture of seeing the good in every creature. The fact that a carp can swim up the waterfalls, it is a great example of determination that the kids can emulate and your family can incorporate this fun holiday tradition.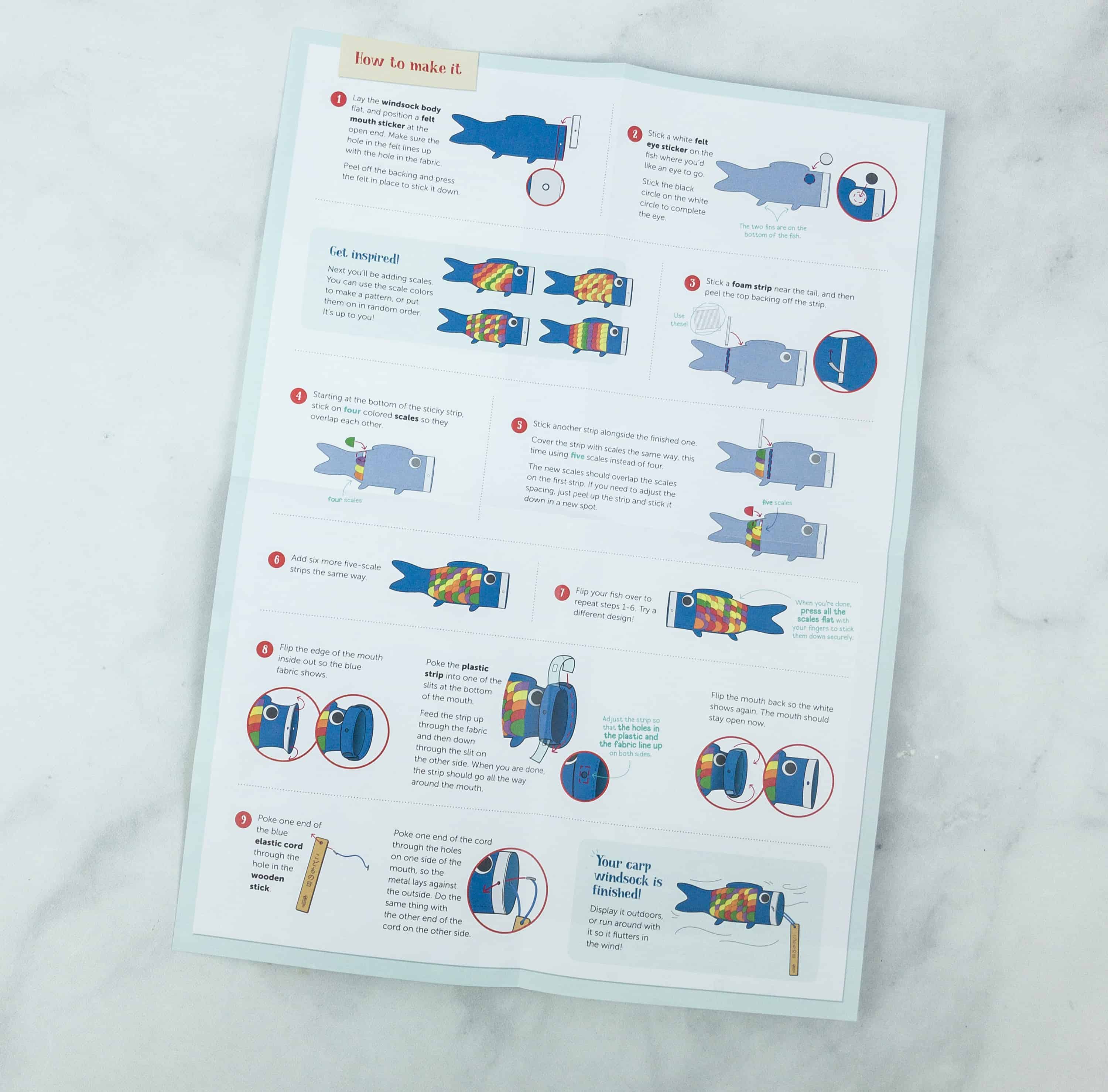 These are the detailed instructions on how to utilize all the materials given to make an effective and colorful windsock.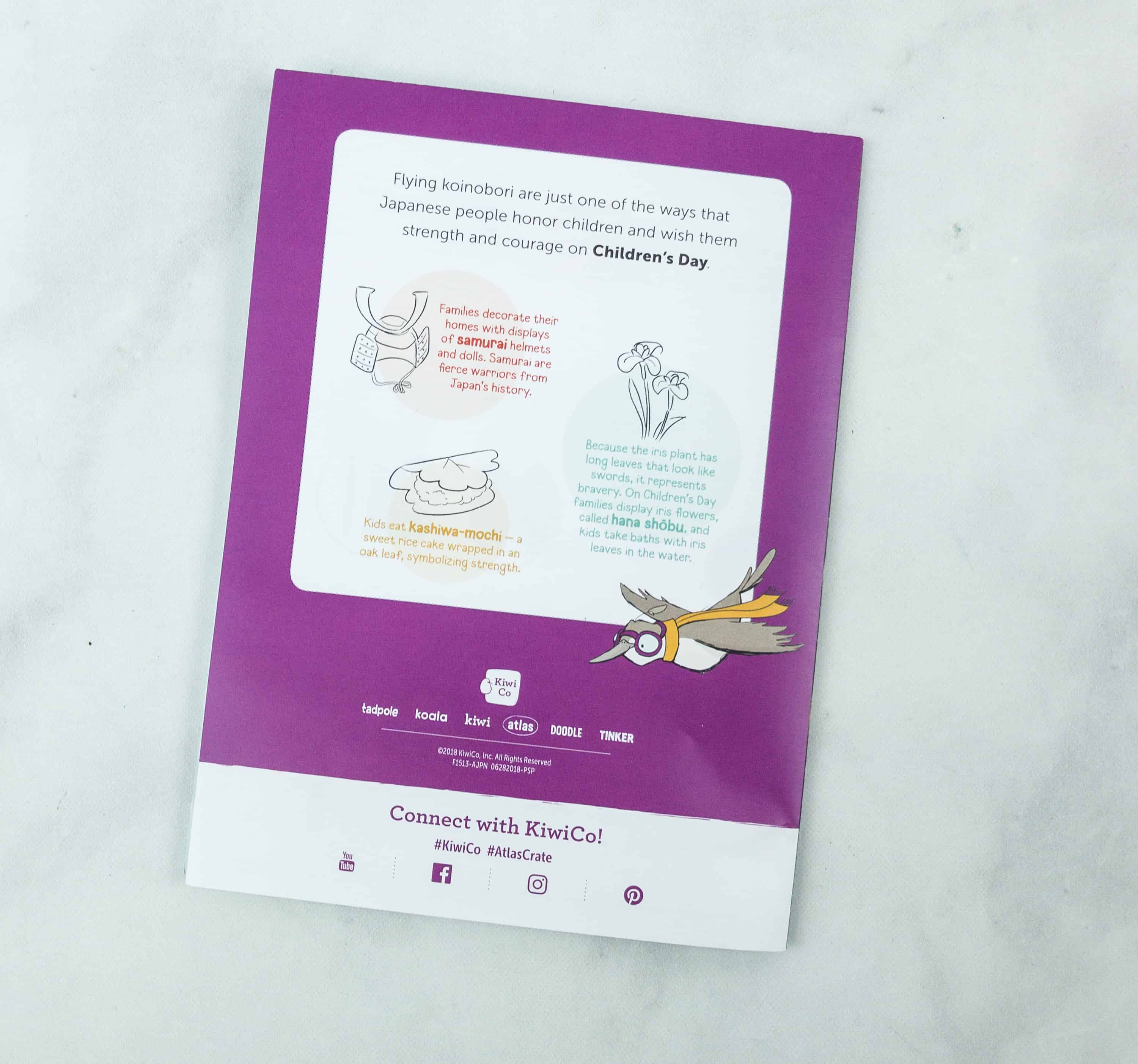 There's a lot happening on Children's Day in Japan. All of these are traditional ways of celebrating and honoring children. The celebration always signifies strength, bravery, and courage.
Now my daughter is trying her hand in the game of knocking the blocks while my son is busy designing his carp windsock. The good thing about it is the scales are also interchangeable and can follow a certain pattern. They gave us plenty of colored scales to work on.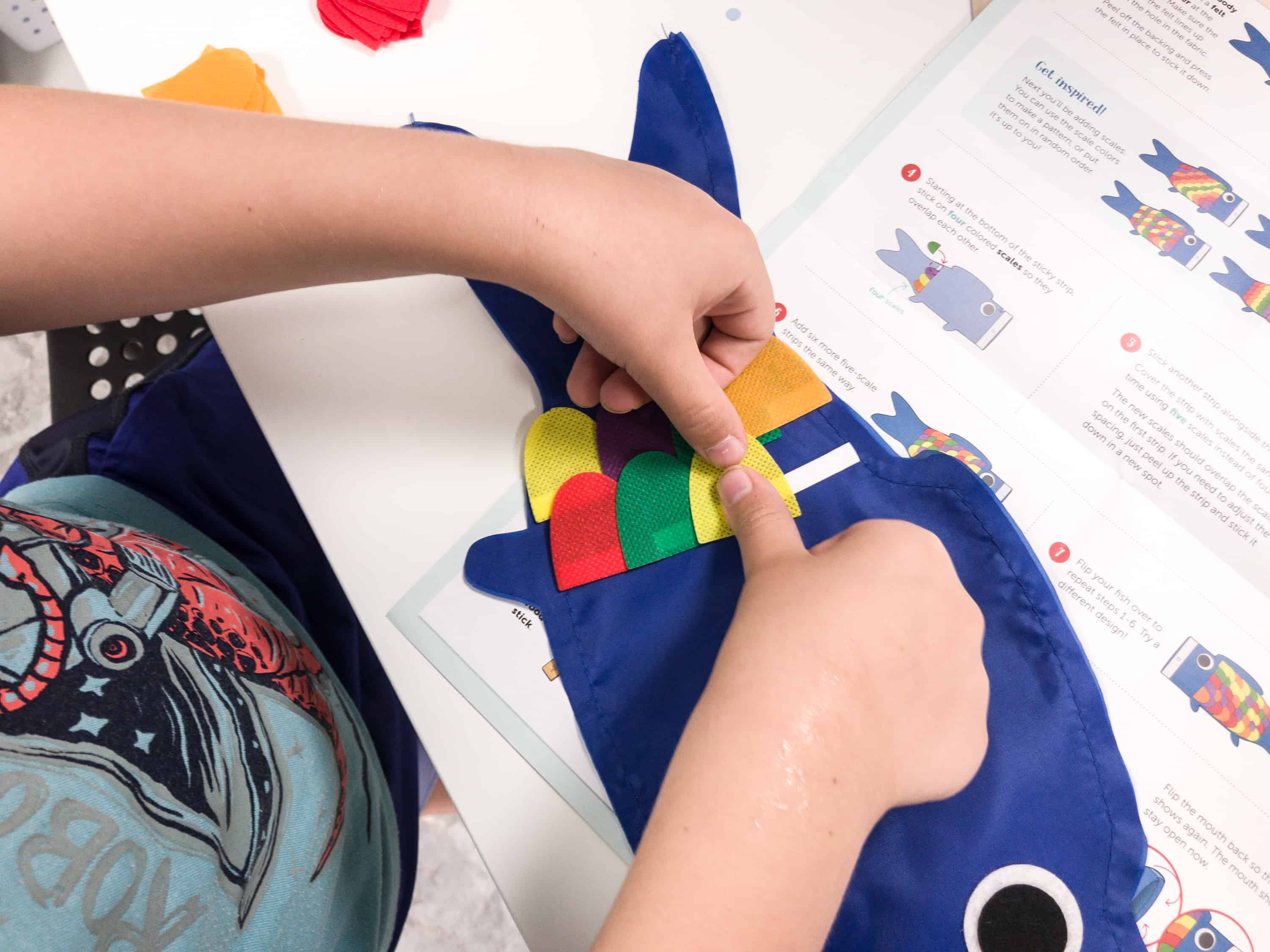 He wasn't following any pattern. He wanted it to be as colorful as possible.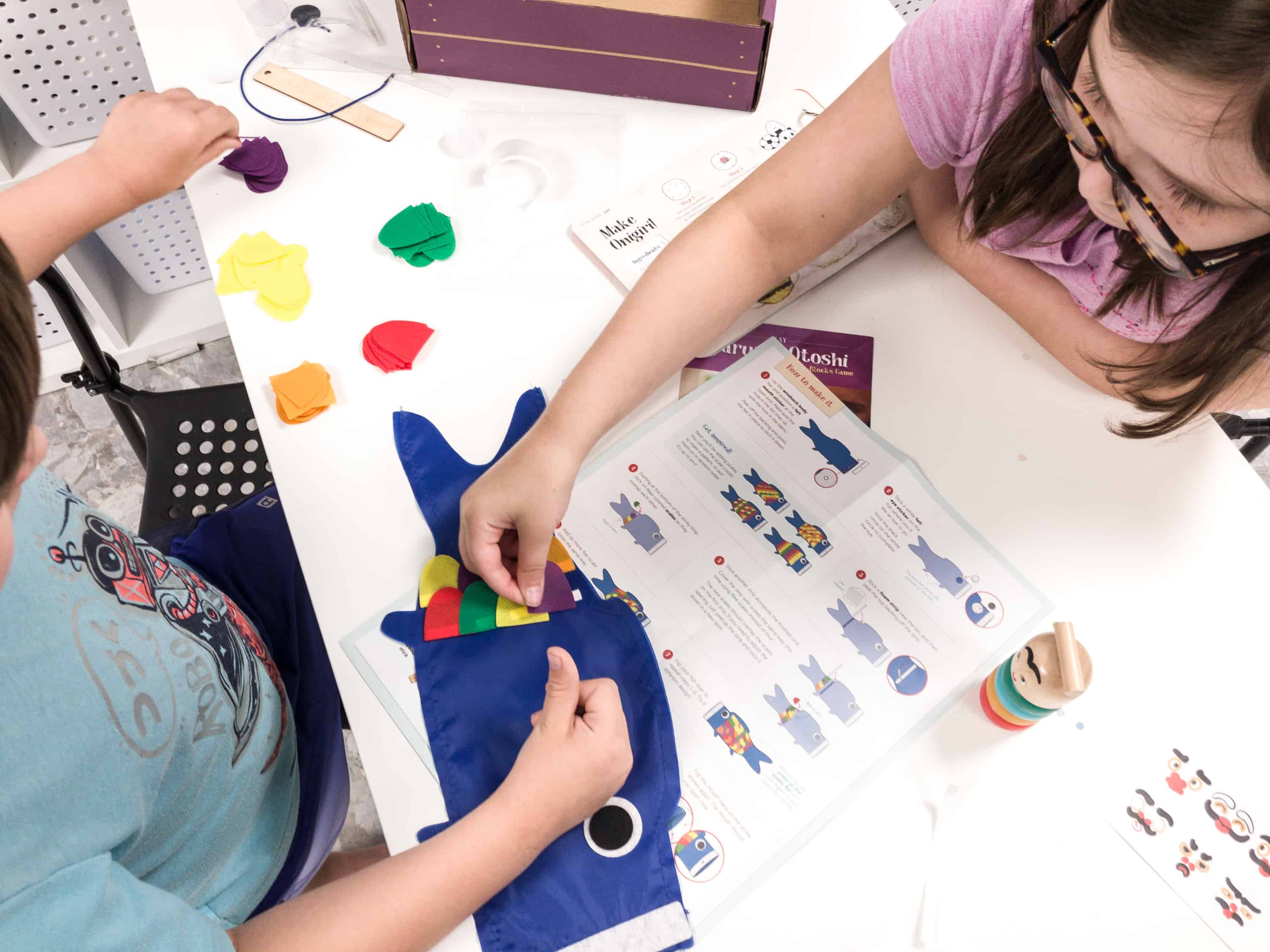 She is helping with the color combinations.
When they finished the scales, she set up the mouth part so that they can hang it properly.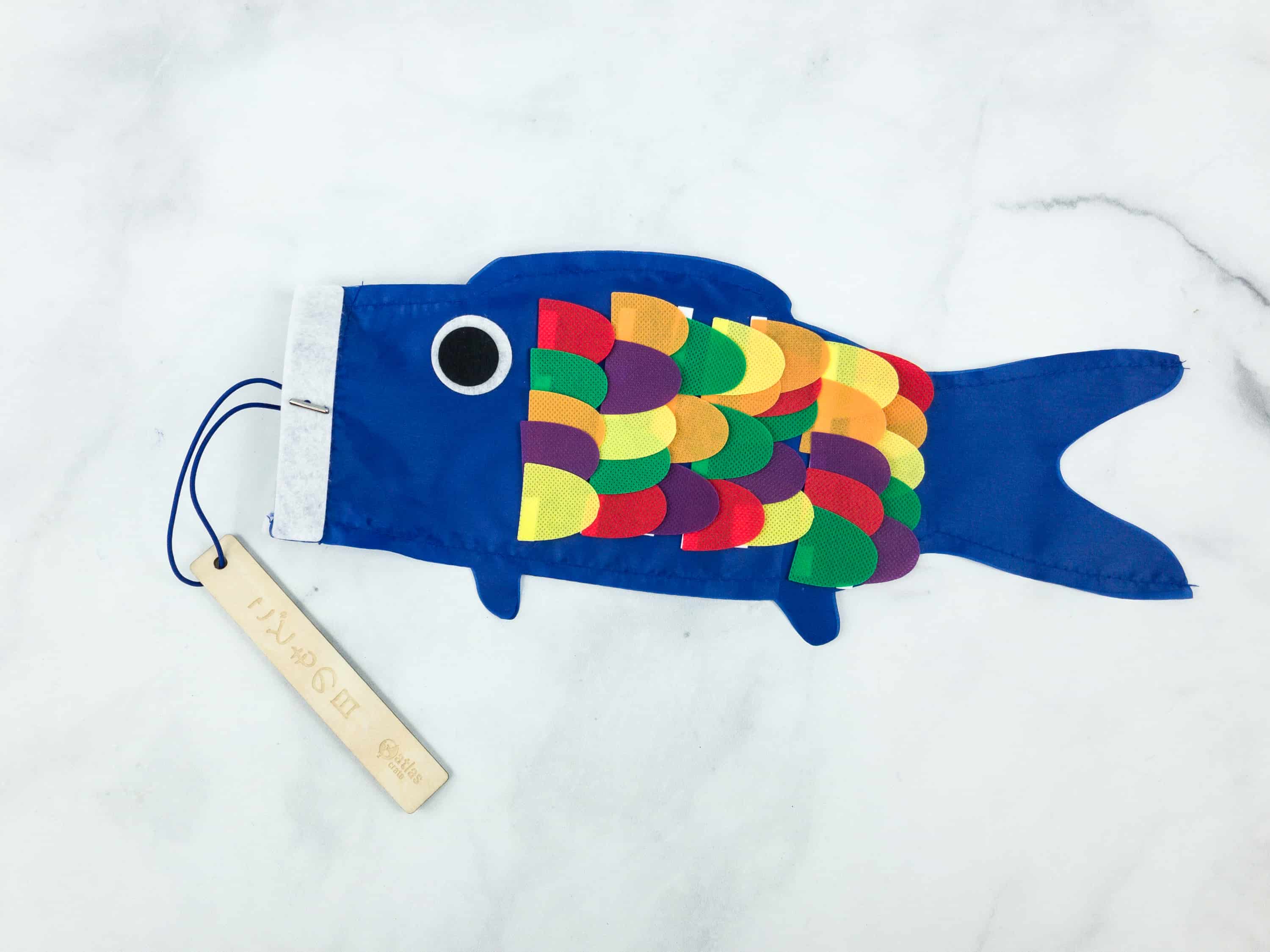 This is our finished product! It looks great!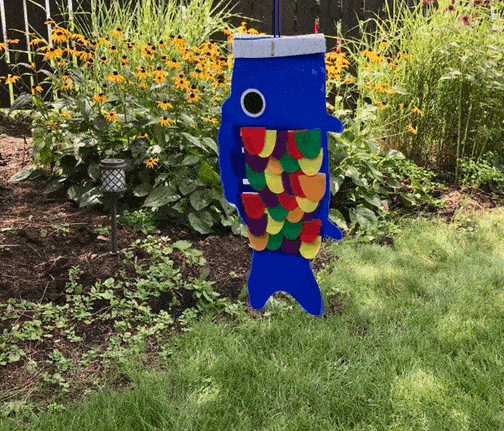 This Atlas Crate is a success with tons of fun activities that capture the heart of Japan and their love of children!  We love that it focused on kids and valuing virtues of courage, strength, bravery, and determination while taking every activity step by step and delving into multiple areas of Japanese culture and tradition. The box gives a great impression of the country and endless curiosity about its food and festivities. The kids helped each other and they had a blast playing the knocking-the-blocks game. The rice balls activity was my favorite because they now have a unique bento experience. The cards are well illustrated and had straightforward and fun facts. This is a fantastic geographical experience and we can't wait to see where we travel next!
What do you think of KiwiCo's newest Atlas Crate?