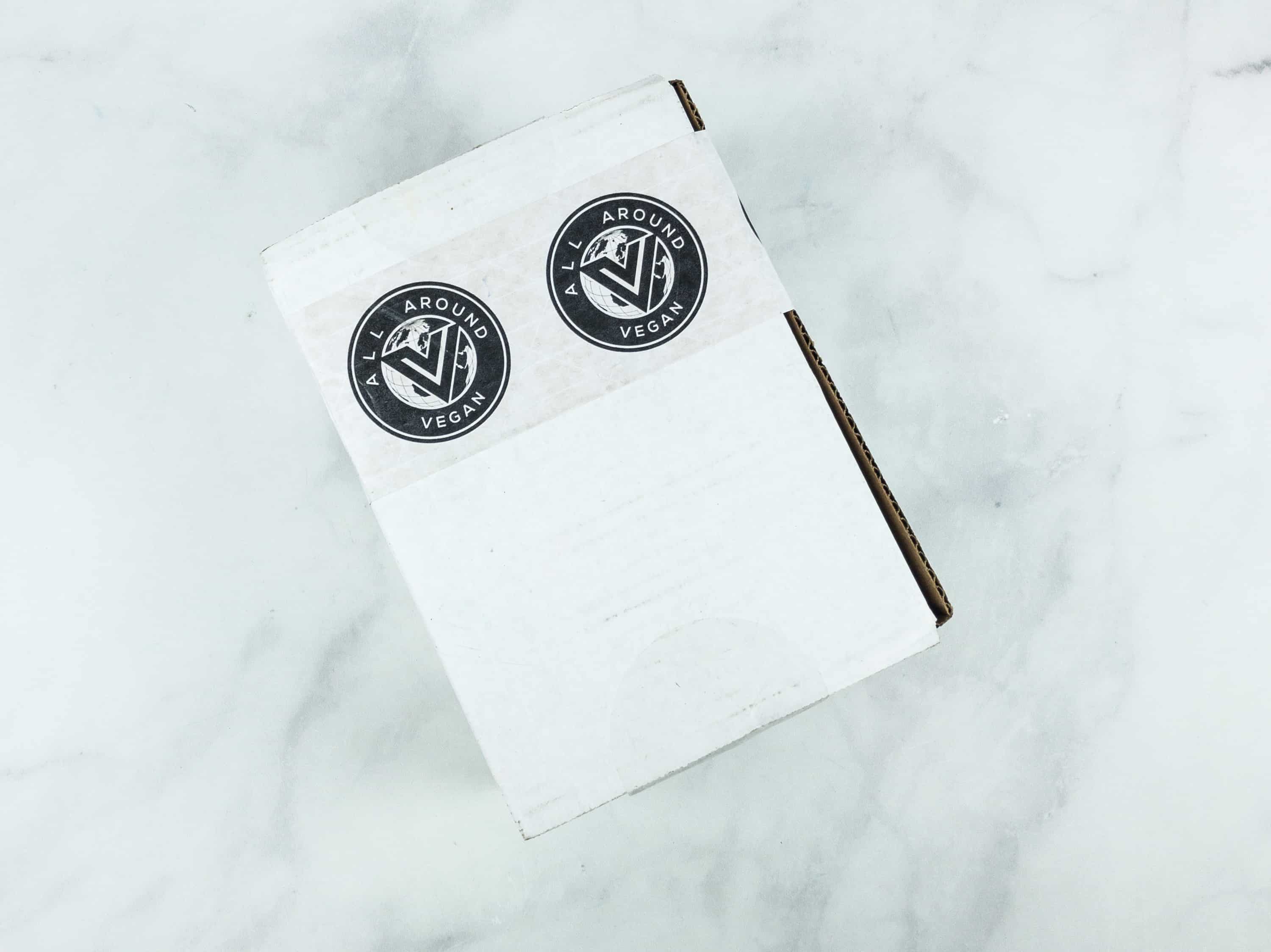 All Around Vegan Box is a subscription that caters to vegans and those interested in veganism. Each box includes items from 4 categories – a food item, a lifestyle item, a bath and body item, and an activism item. All products are cruelty-free and are curated to further support, promote, and enhance the vegan lifestyle.
DEAL:  Get 15% off your first subscription box! Use coupon code HELLO15.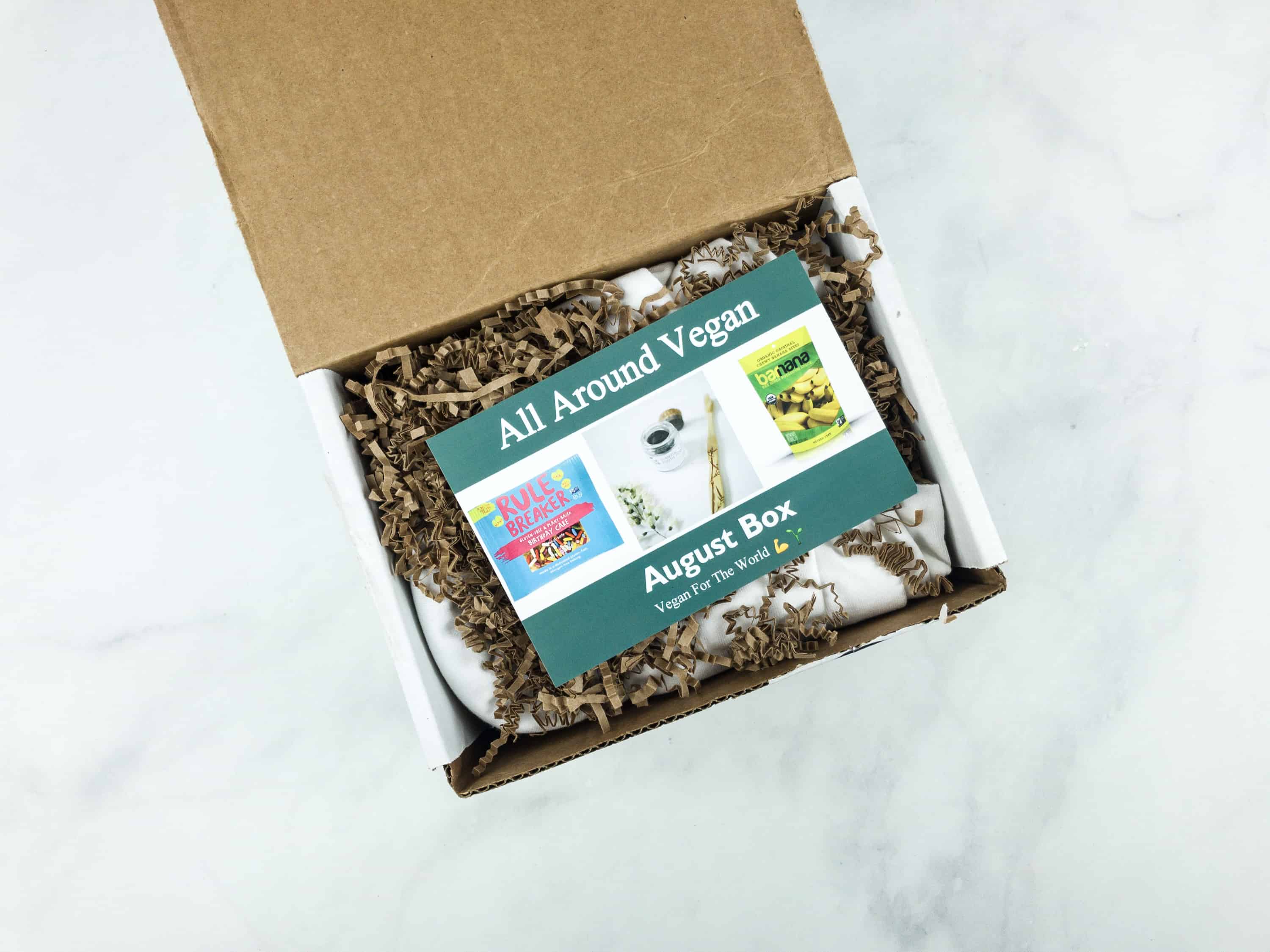 This is what it looks like upon opening. Lots of brown squiggles!
An info card shows us a glimpse of products inside the box.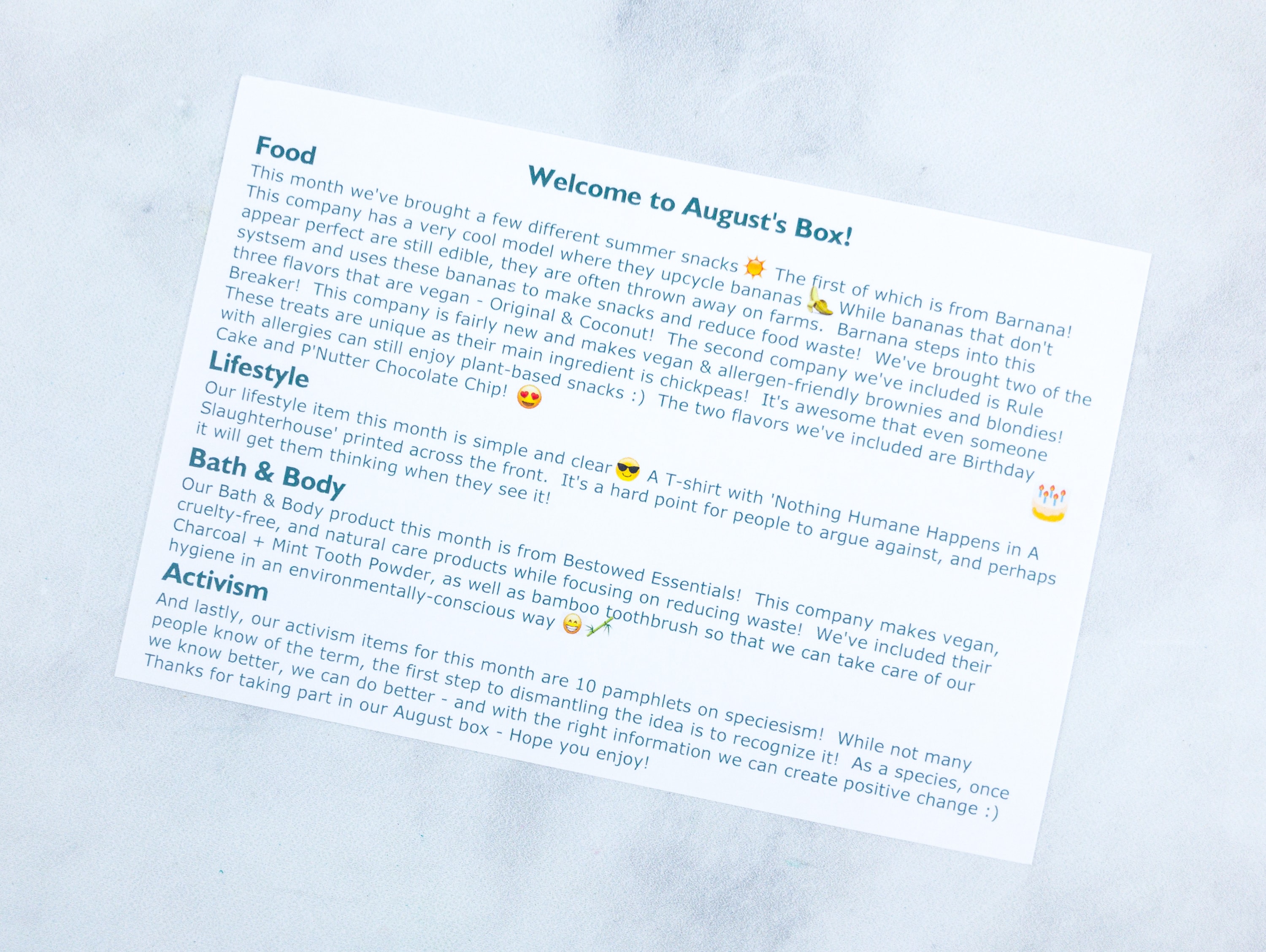 At the back are brief descriptions of the products.
Everything in my box!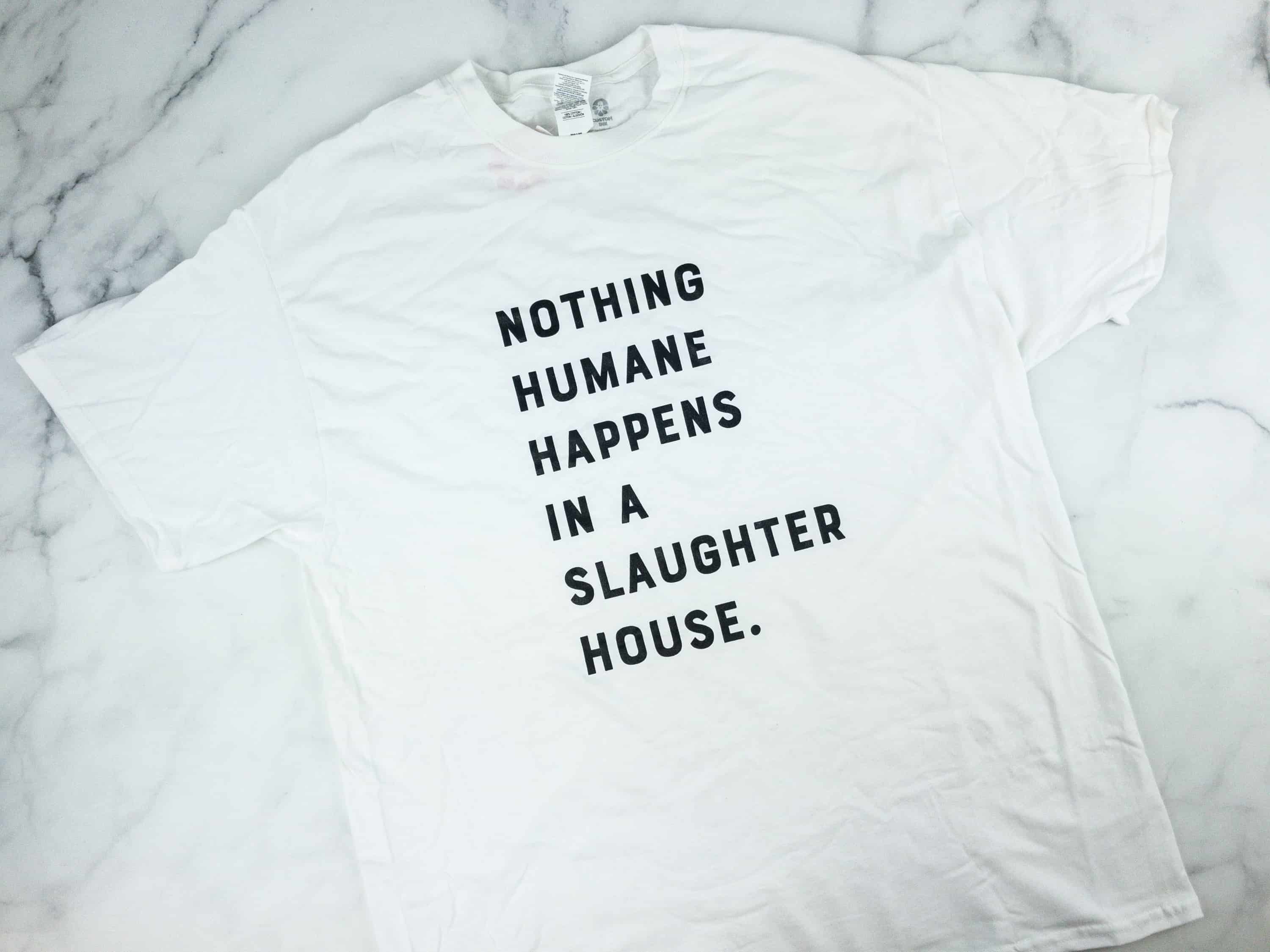 T-Shirt. It's a plain white shirt but delivers a strong message with the text "nothing humane happens in a slaughterhouse."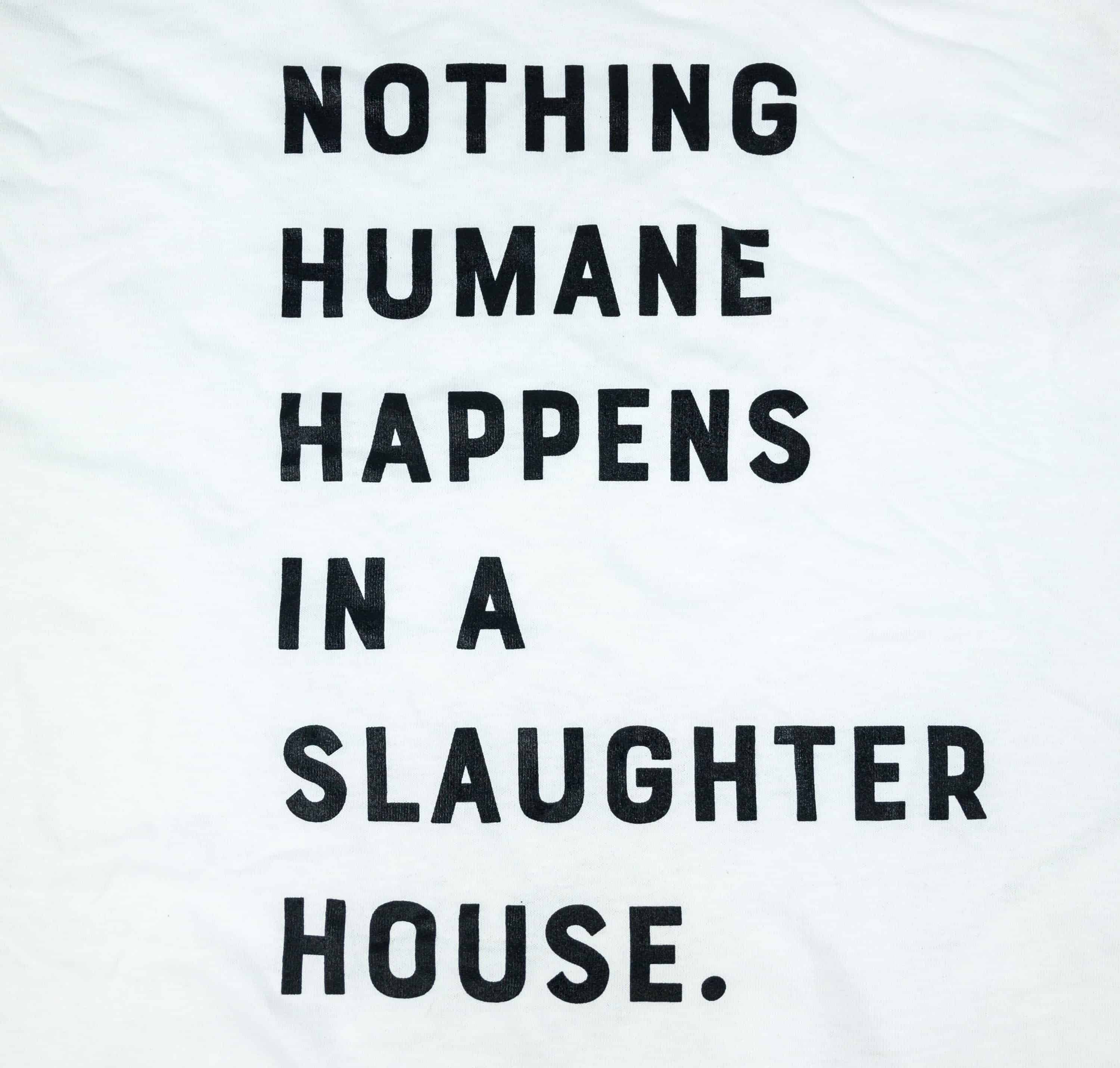 It's a great shirt to wear for vegans and cruelty-free advocates.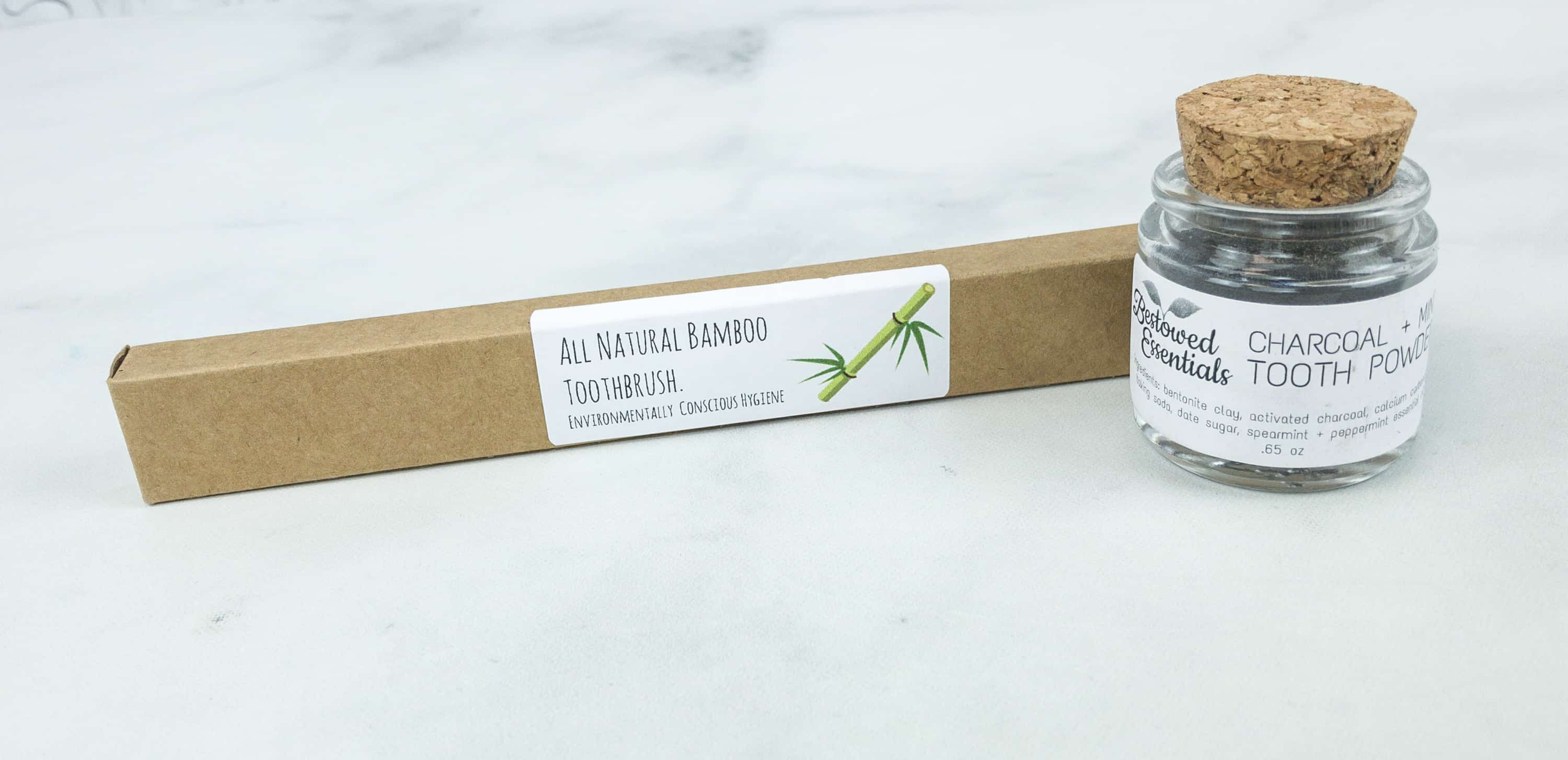 Charcoal + Mint Tooth Powder & Bamboo Toothbrush. Goodbye, nasty chemicals! I'm happy to receive this eco-friendly toothbrushing set that includes a tooth powder and a bamboo toothbrush.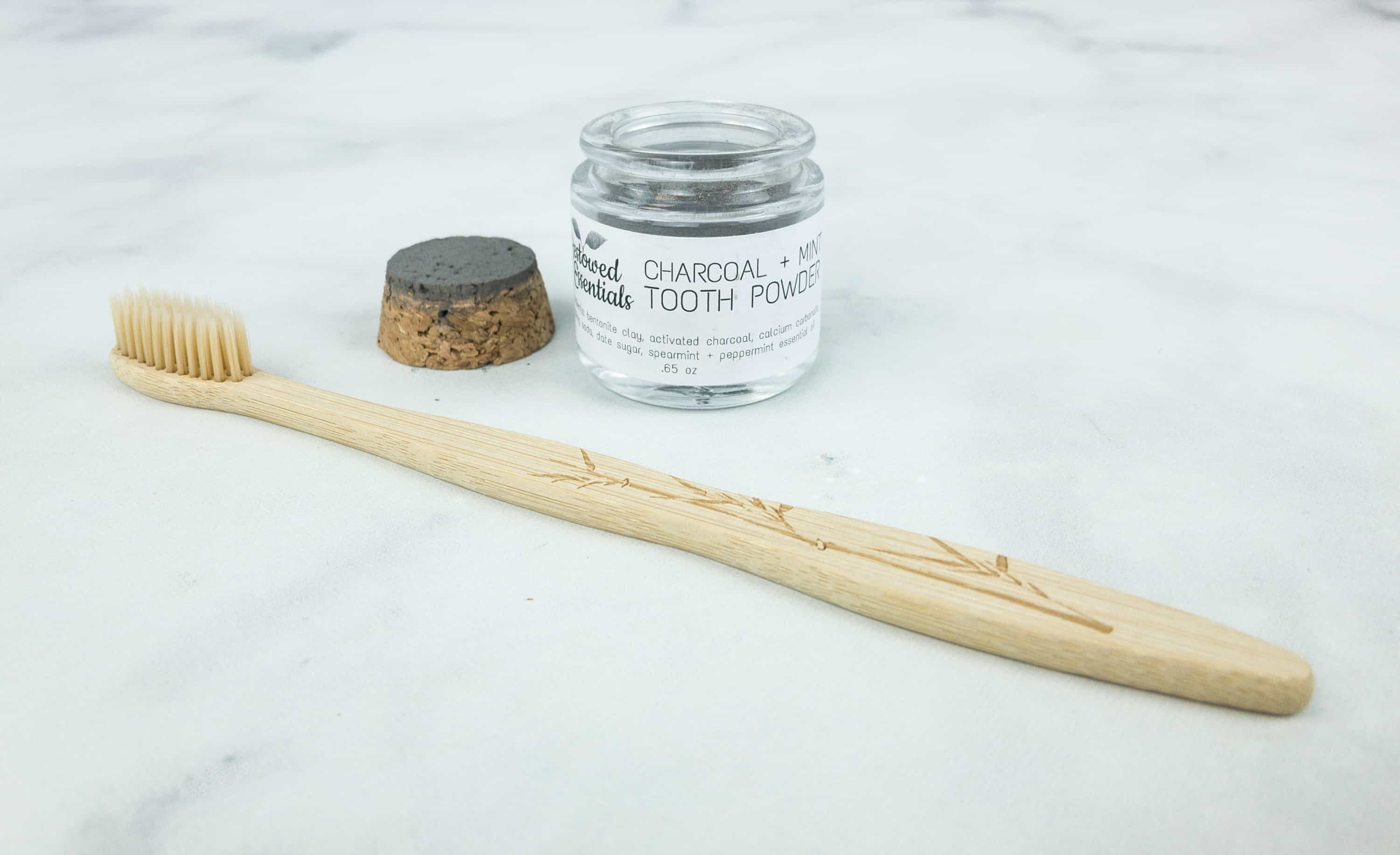 Using a bamboo toothbrush is one step closer to achieving a zero waste lifestyle. This one is BPA-free and made from sustainably-sourced bamboo.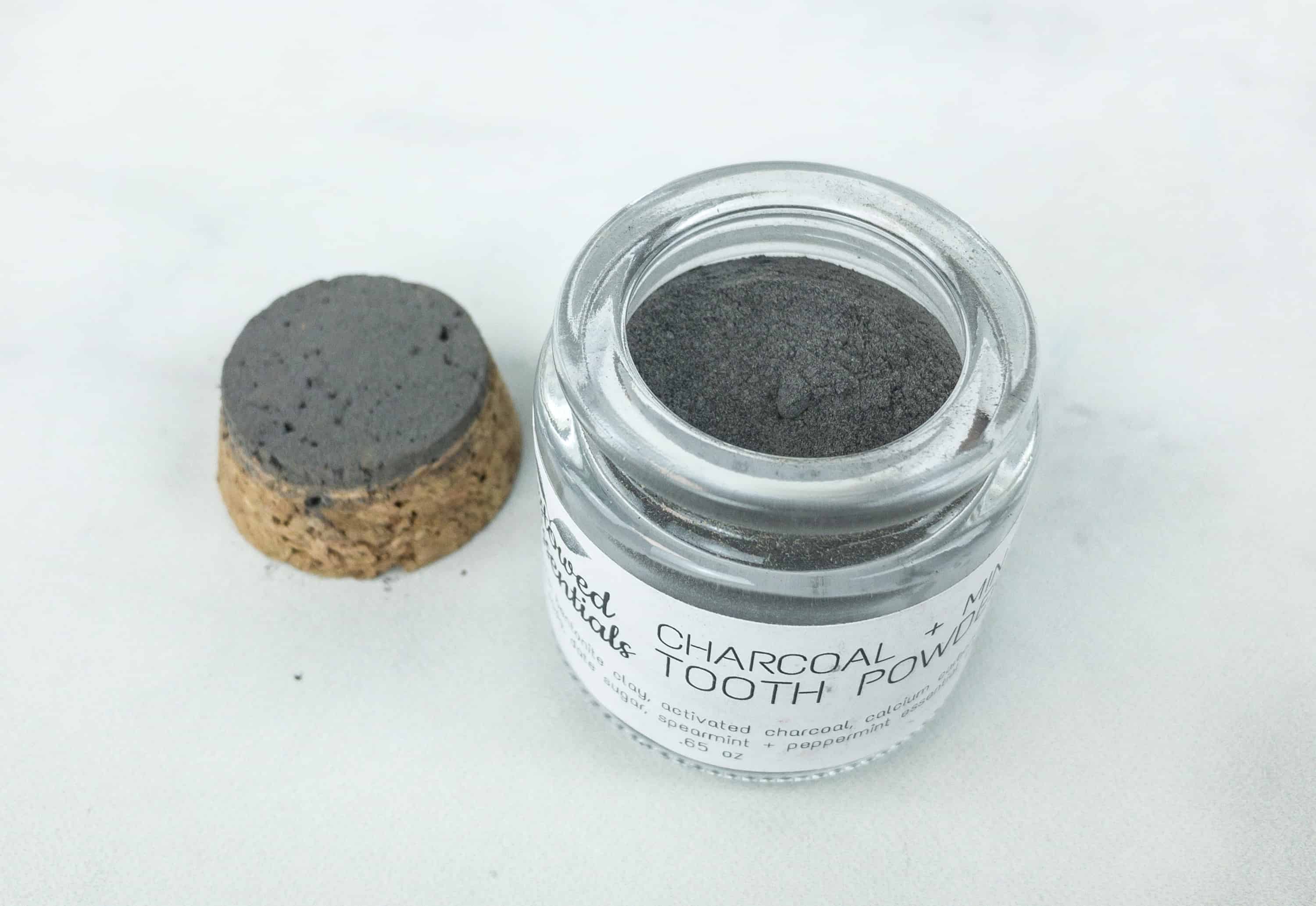 The tooth powder includes activated charcoal and baking soda that promises to whiten your teeth. It also has bentonite clay that helps remove toxins and calcium carbonate that benefits your tooth enamel.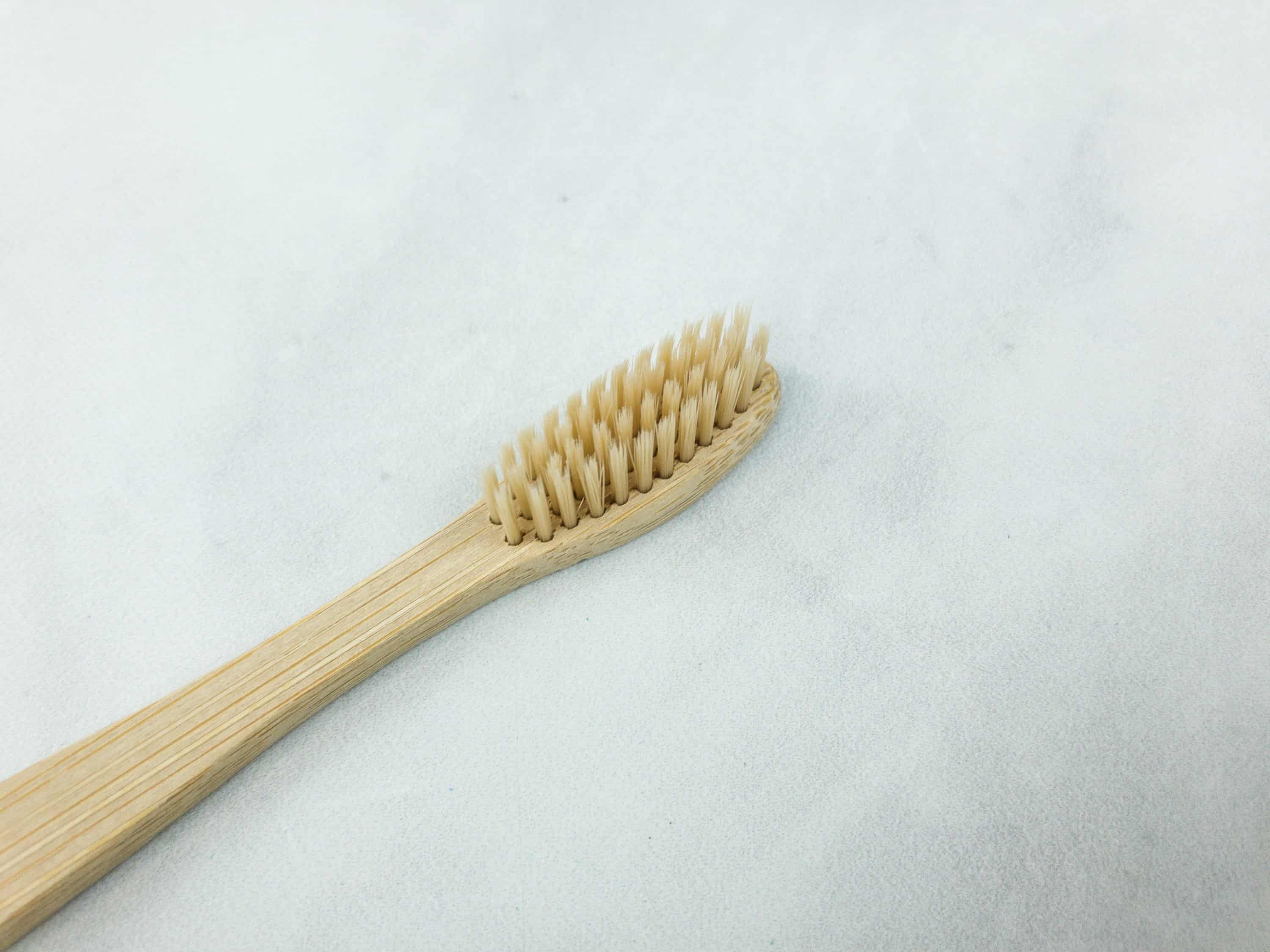 The soft bristles on this bamboo toothbrush are gentle on my teeth and gums. The charcoal powder adheres to the bristles so that they spread easily on my teeth.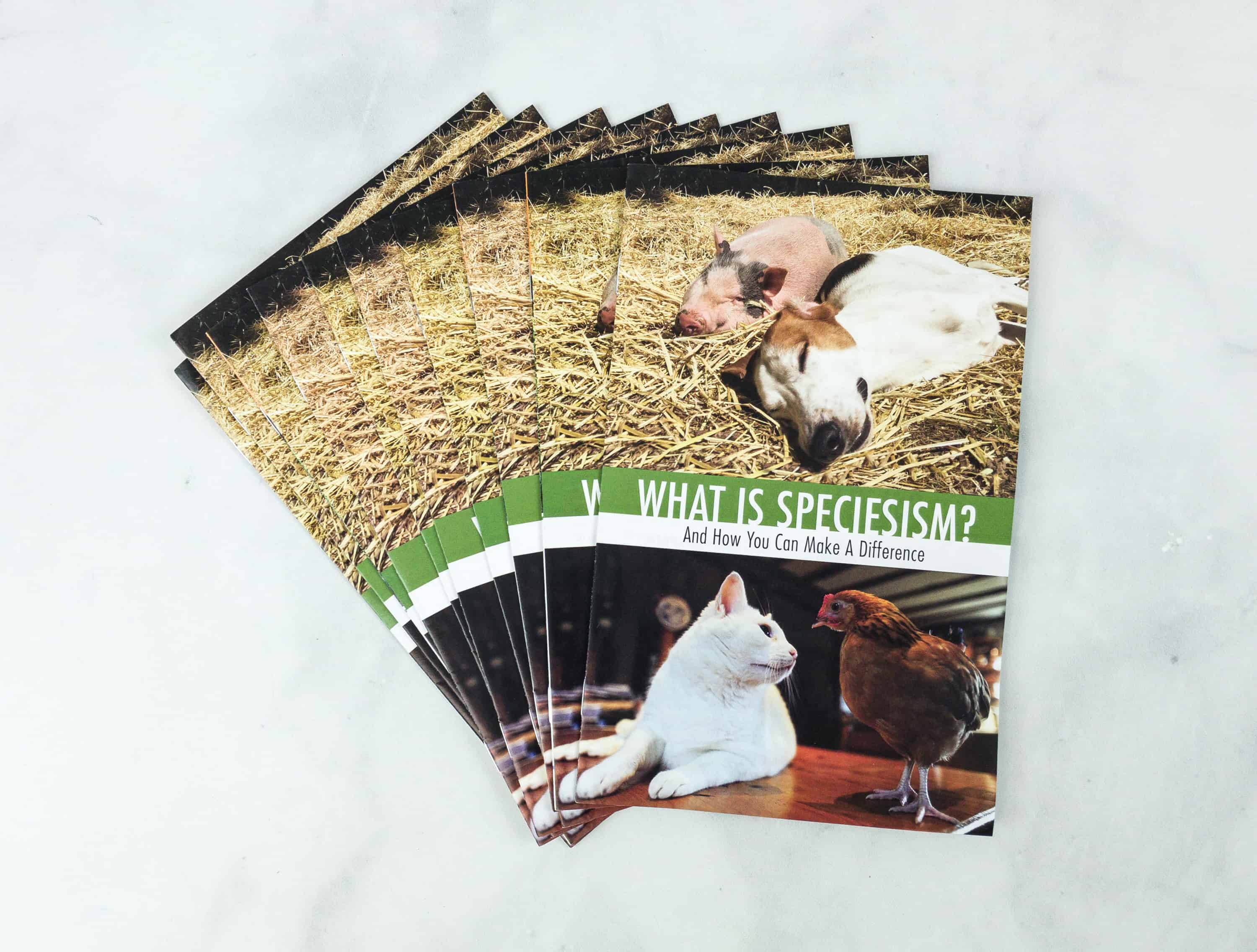 Speciesism Pamphlets. There are several pamphlets in this box which provides information about speciesism.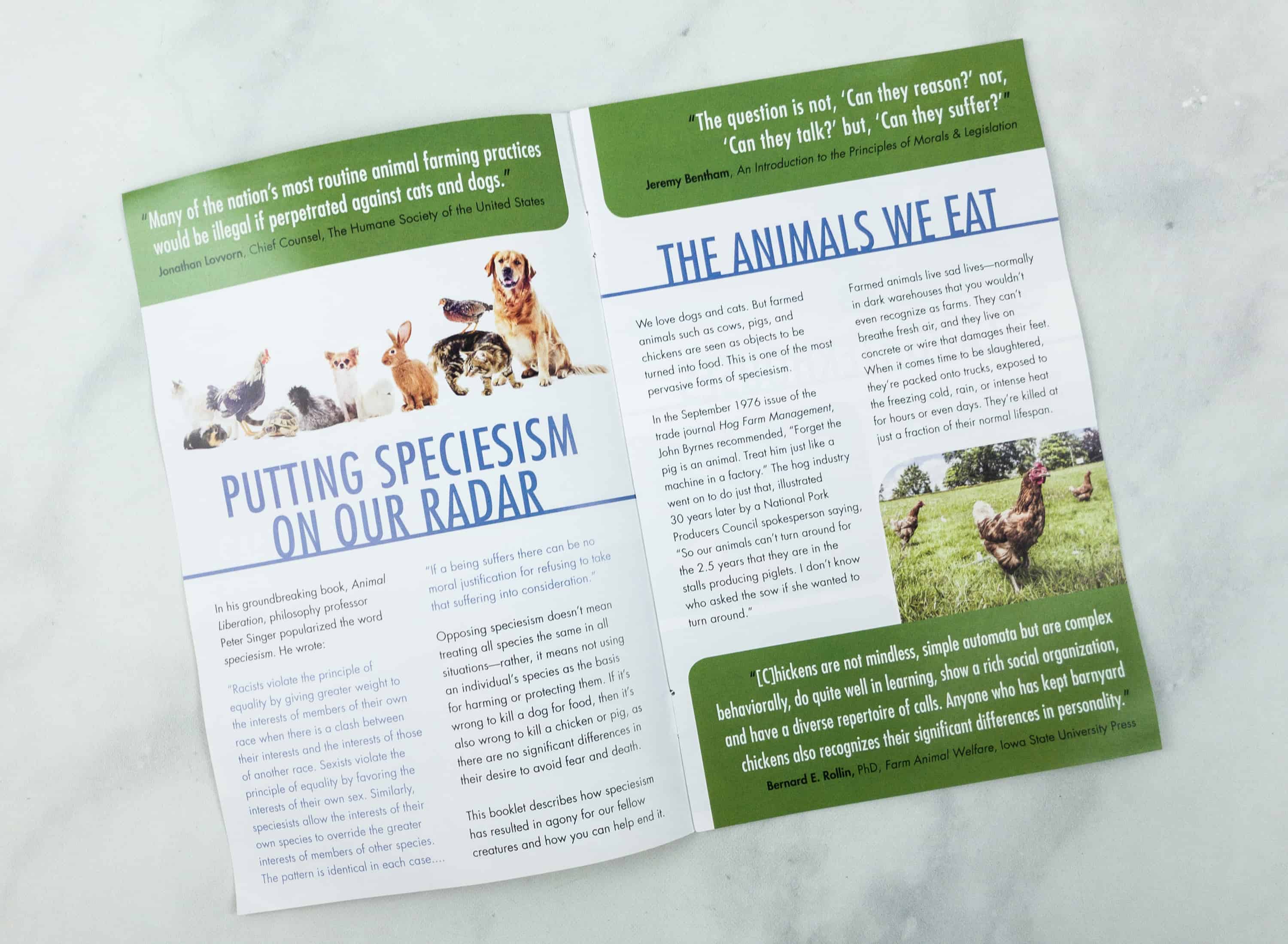 Speciesists allow the interests of their own species to override the greater interests of members of other species.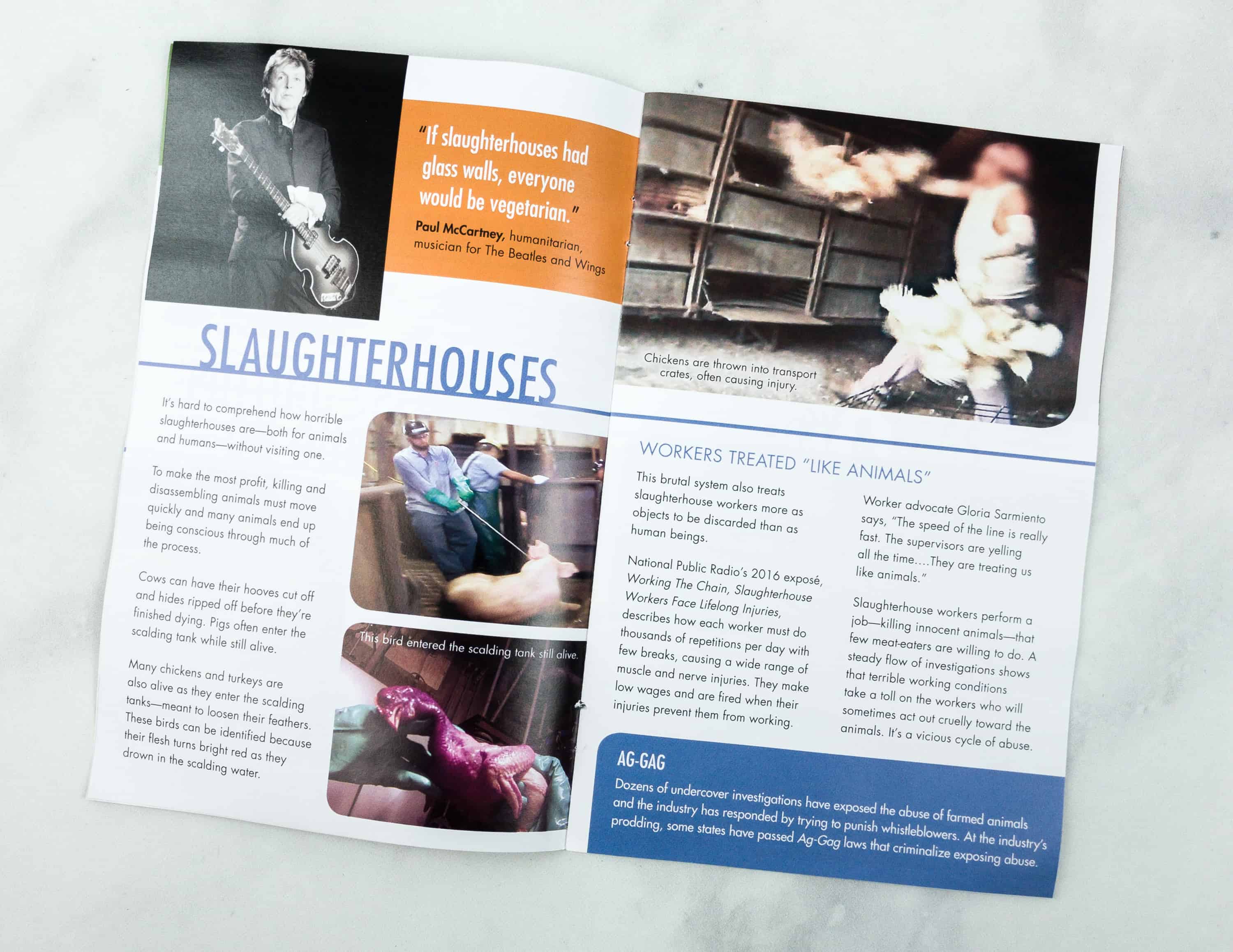 Another spread talks about the slaughterhouses that many of us are not really paying much attention to. This pamphlet is such an eye-opener!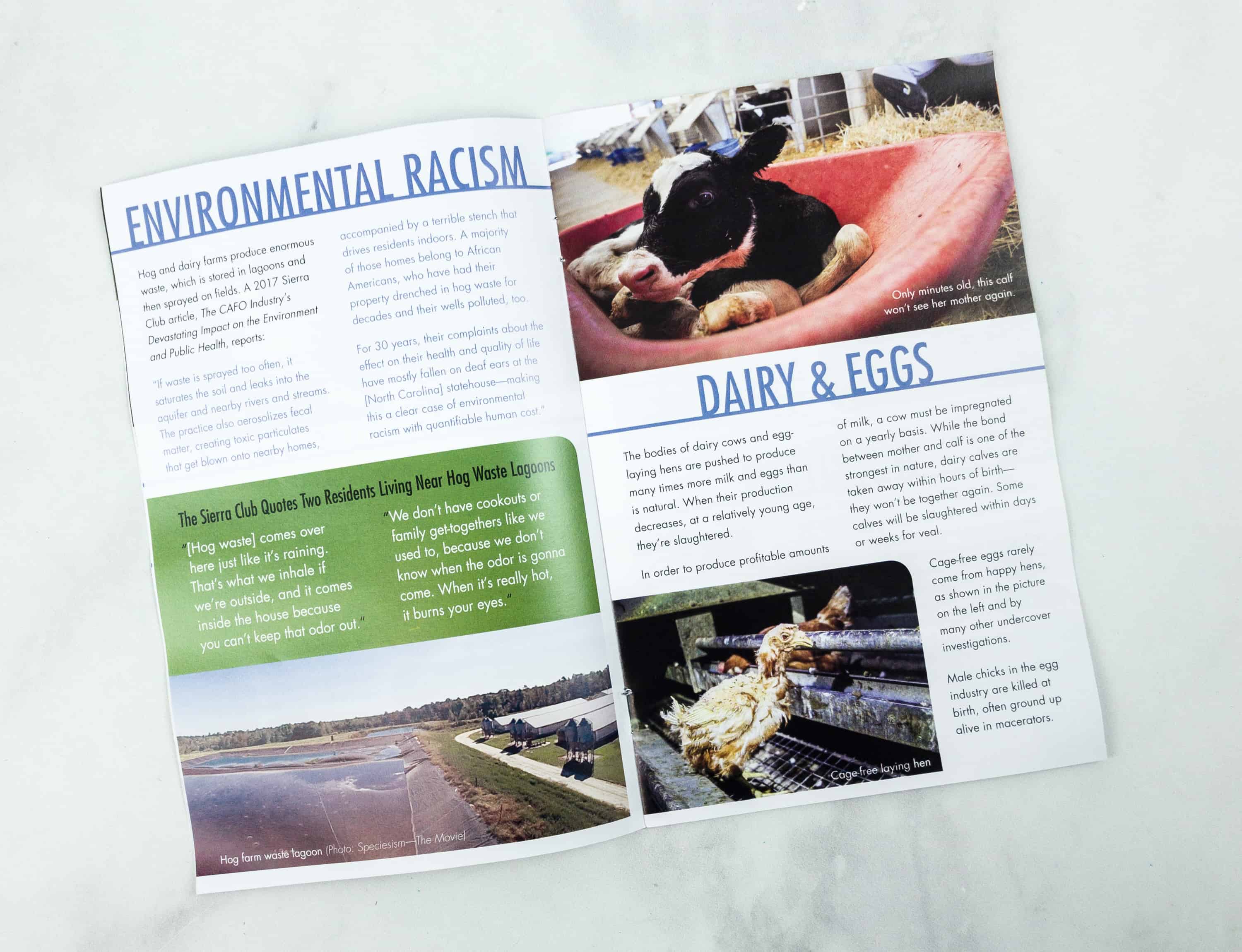 This pamphlet isn't mincing words when it comes to showing what goes on inside a slaughterhouse.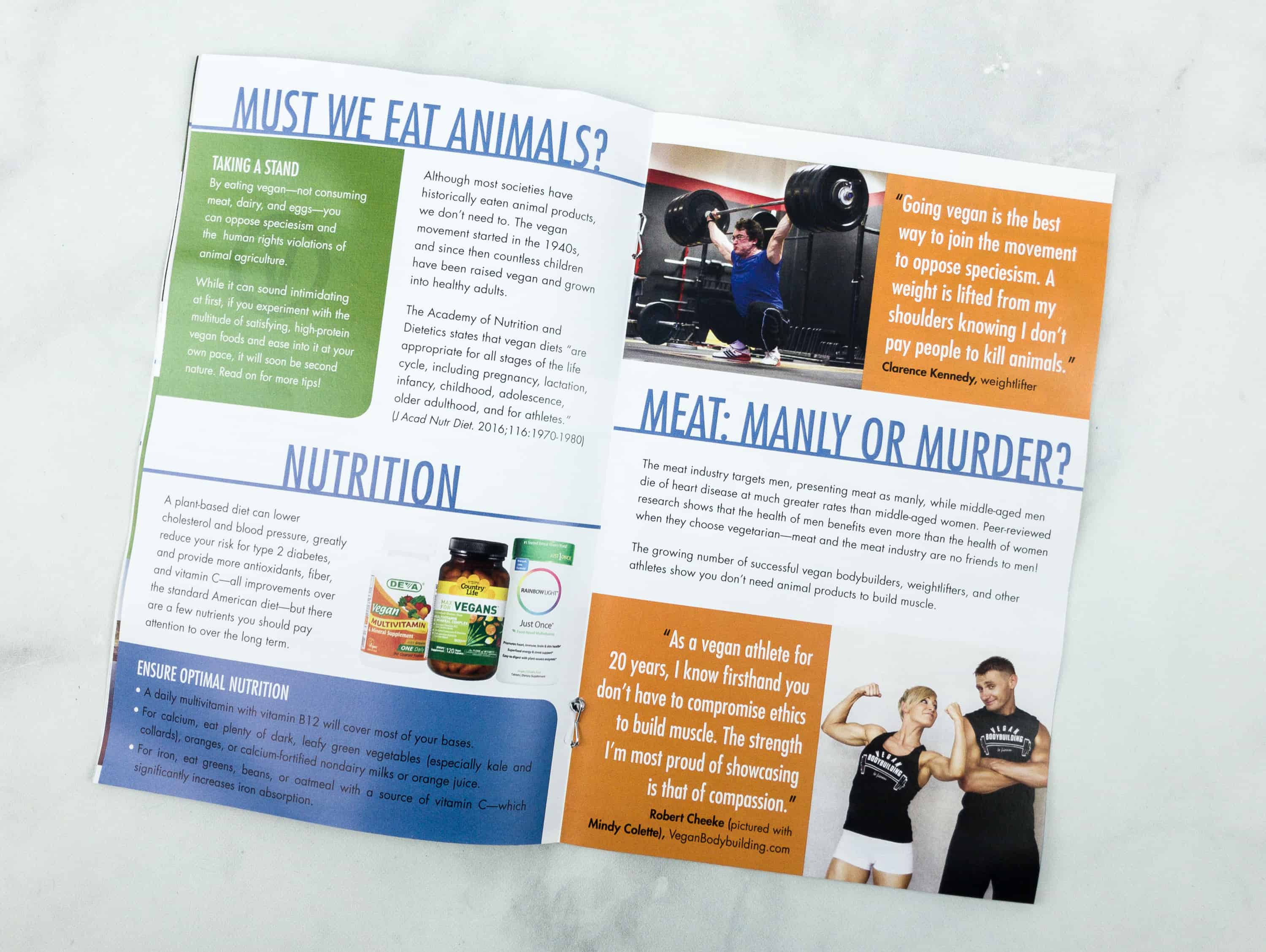 Each panel in this pamphlet is thought-provoking.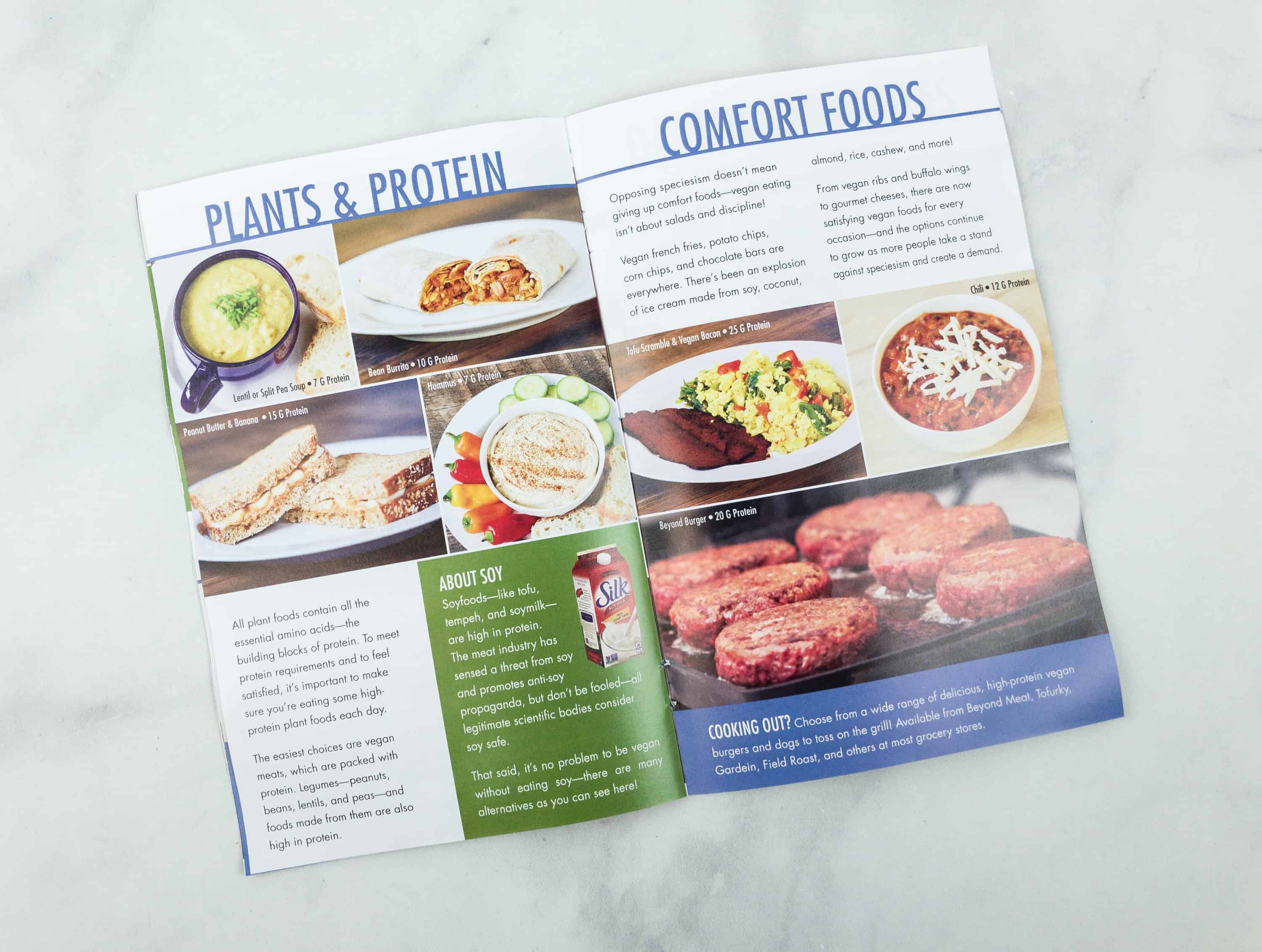 What a way to introduce vegan! I love that they gave recommendations on plants and protein sources that are not of meat.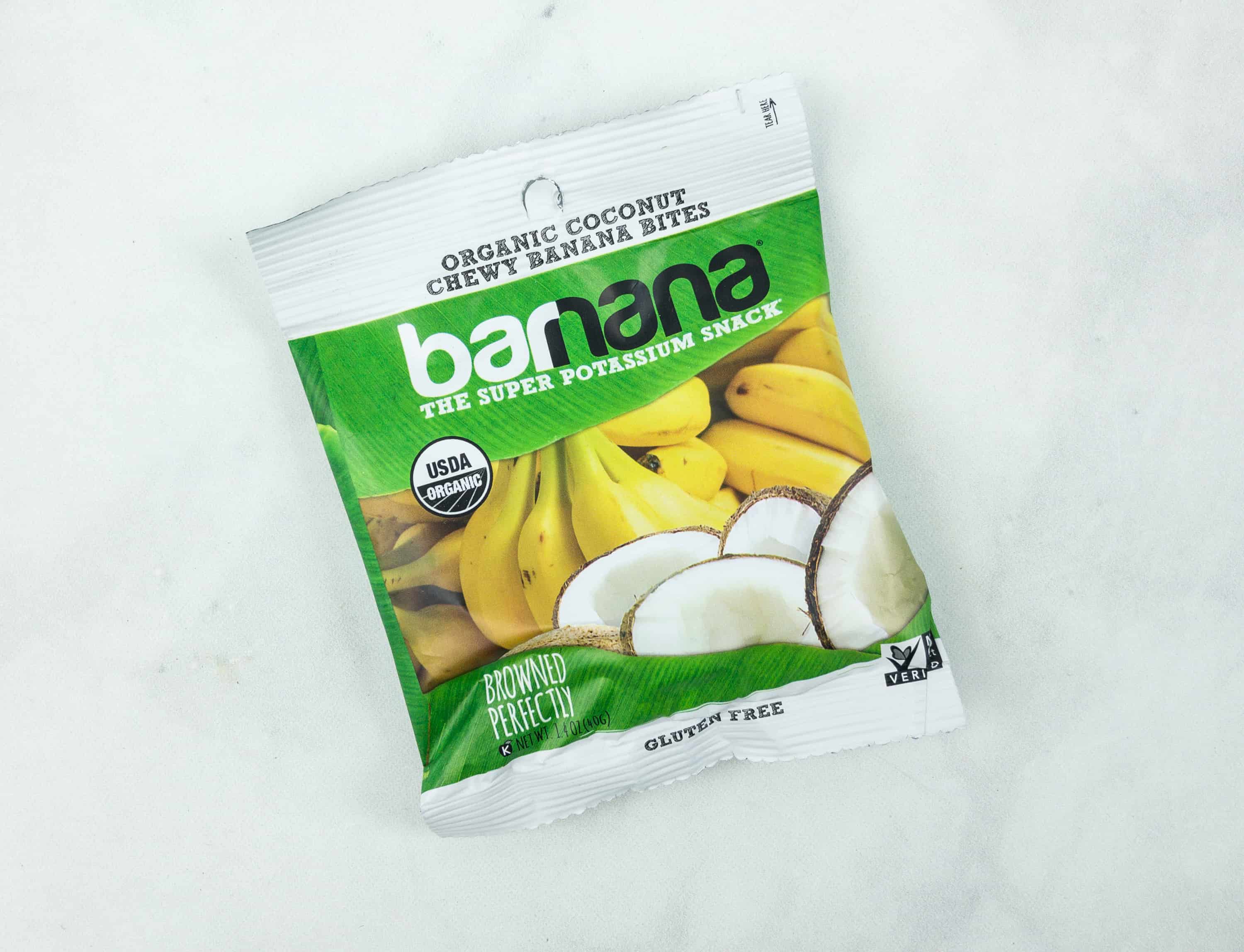 Barnana Organic Coconut Chewy Banana Bites ($1.42) The combination of coconut and banana in chewy bites seem unusual but they are both good sources of protein as well as other nutrients that are good for the body.
Barnana Organic Original Chewy Banana Bites ($3.01) Another banana snack included in the box is the original chewy banana bites, which I think is good for those times when you're in need of an energy boost.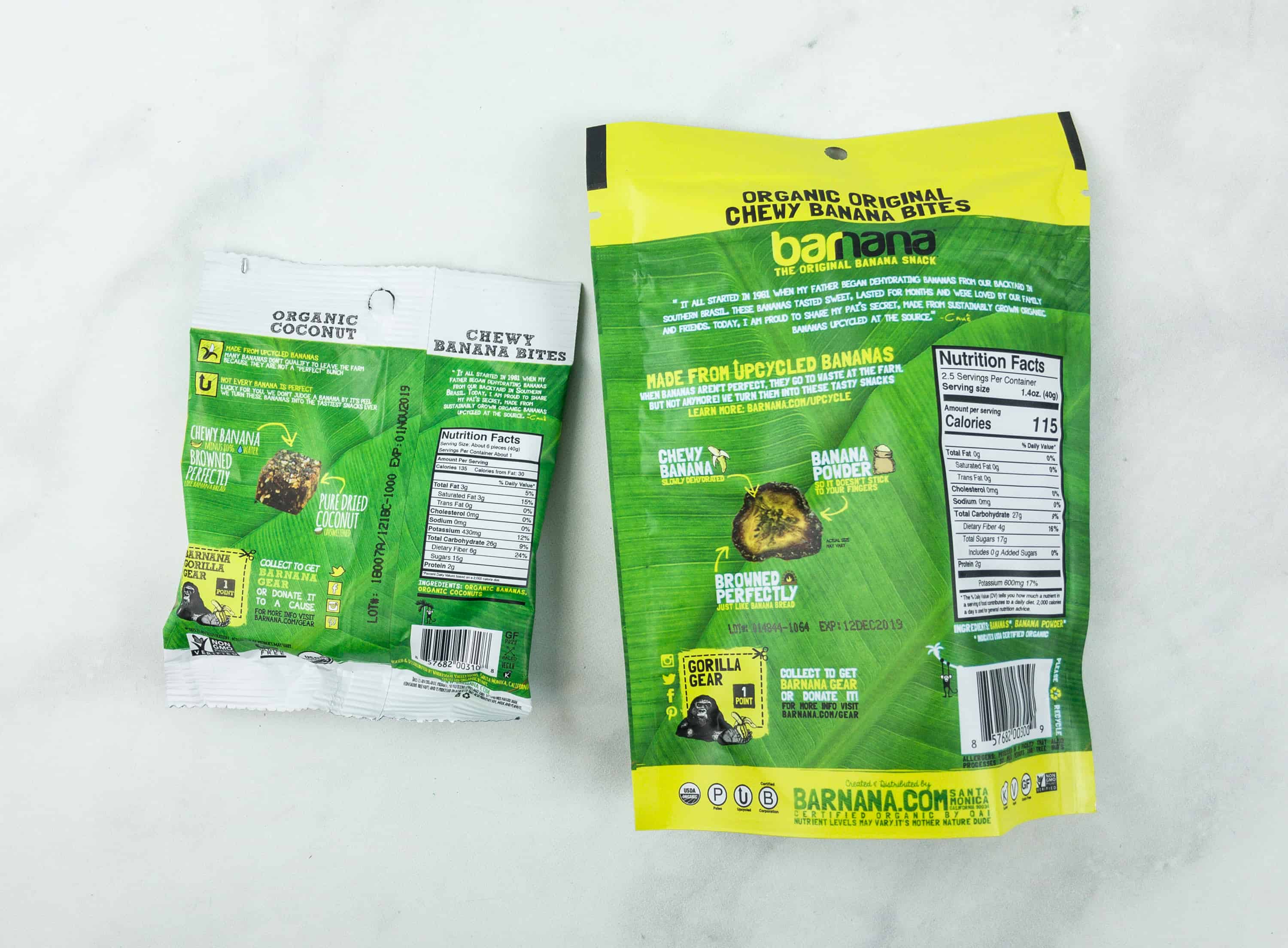 It's quite interesting how they made these snacks from recycled bananas. It's gluten free too!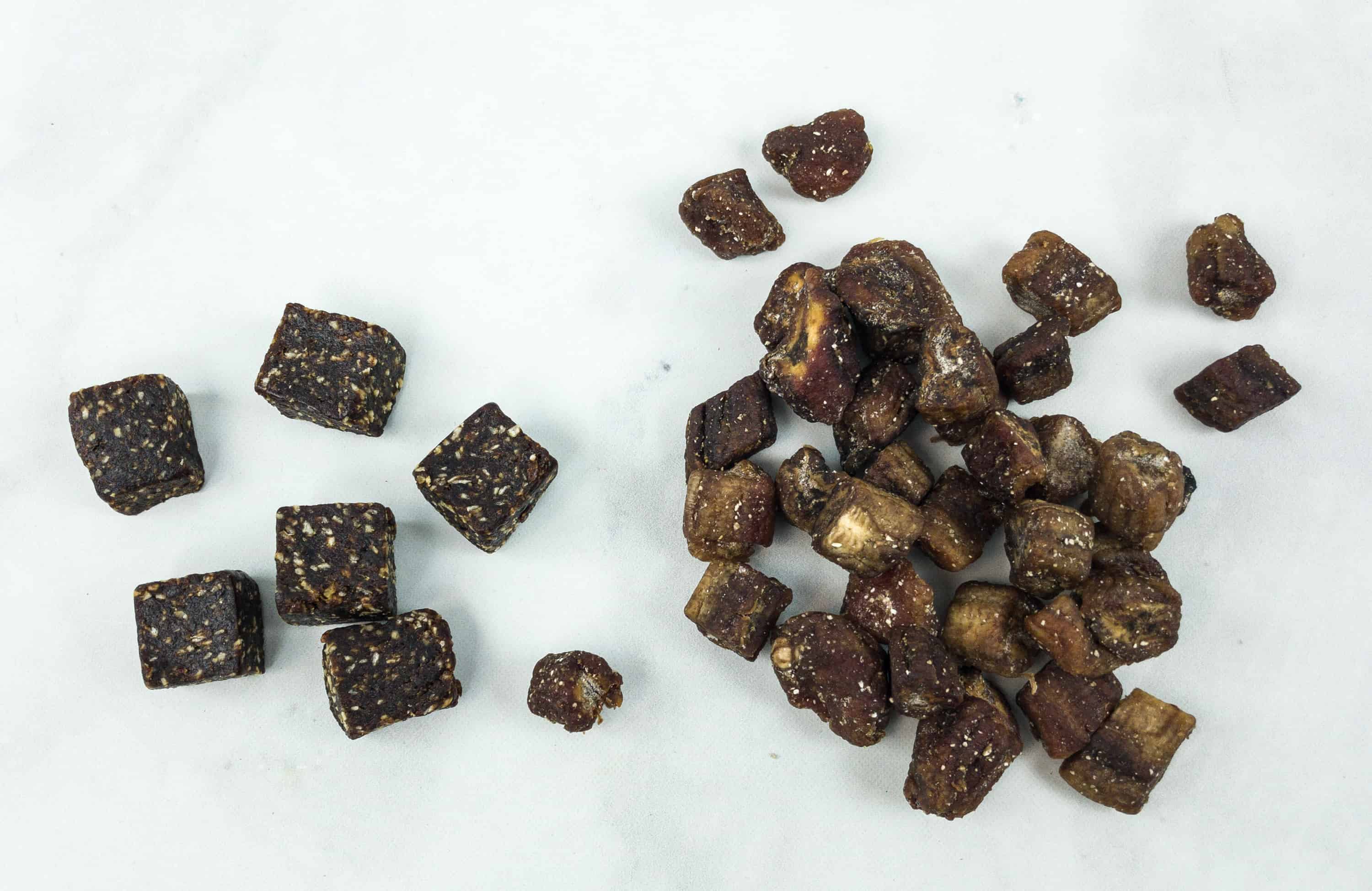 The snacks are sweetened just right and they're filling too!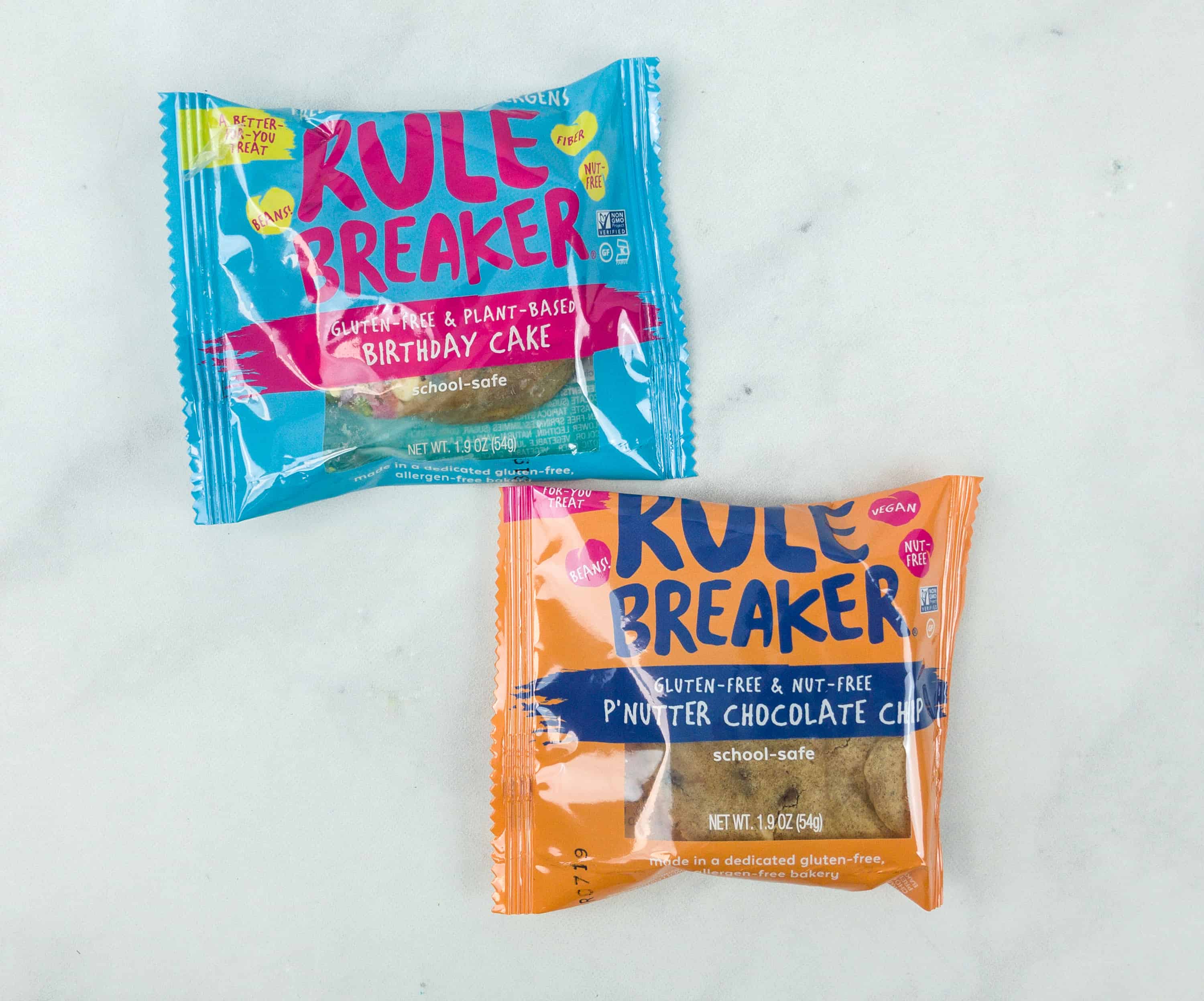 Rule Breaker Birthday Cake ($2.75) Packed with white chocolate chips and topped with rainbow sprinkles, you wouldn't really notice that this cookie's main ingredient is chickpeas (garbanzo beans) unless you look up its ingredients. It has a rich texture and taste, plus it's gluten-free and non-GMO too.
Rule Breaker P'Nutter Chocolate Chip ($4.50) We also received the cookie in another variation, which includes peanut butter and chocolate chips!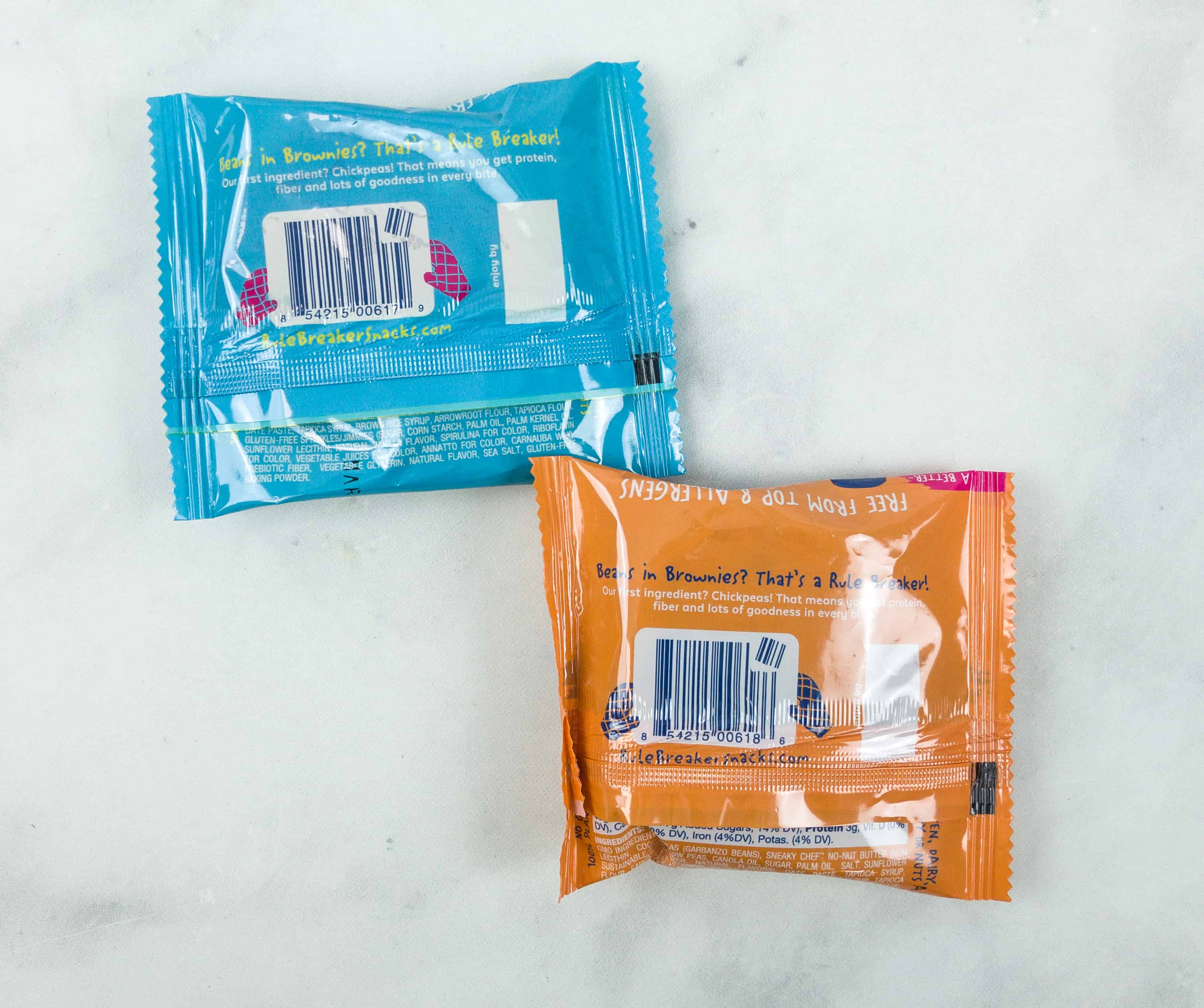 Both cookies are free from the top 8 allergens, like peanut, tree nut, dairy, gluten, and soy. They're also kosher!
These chickpea cookies make such healthy alternatives to the usual sugar-filled cookies. They satisfied my sweet tooth minus the guilt!
All Around Vegan is a great subscription for individuals who are following a vegan diet or planning to practice a healthier lifestyle. From snacks to home items, they've got us covered! My favorite from this bunch is definitely the bamboo toothbrush and the tooth powder. It's an easy way to start a zero waste lifestyle. I also love all the snacks they sent, as they are healthy, fresh, and delicious. I'm happy I get to discover new vegan-friendly snacks through this subscription and share them with my family too!
What do you think of this month's box?