ZampleBox is a monthly e-juice/vaping subscription box. Every month you'll receive 3 ($23.99), 6 ($33.99), or 11 ($53.99) premium, American-made e-liquid bottles. Zamplebox has a ton of juice preference features that allow them to deliver a box that is customized to your taste preferences.
This is a review of the 11 bottle $53.99 per month box.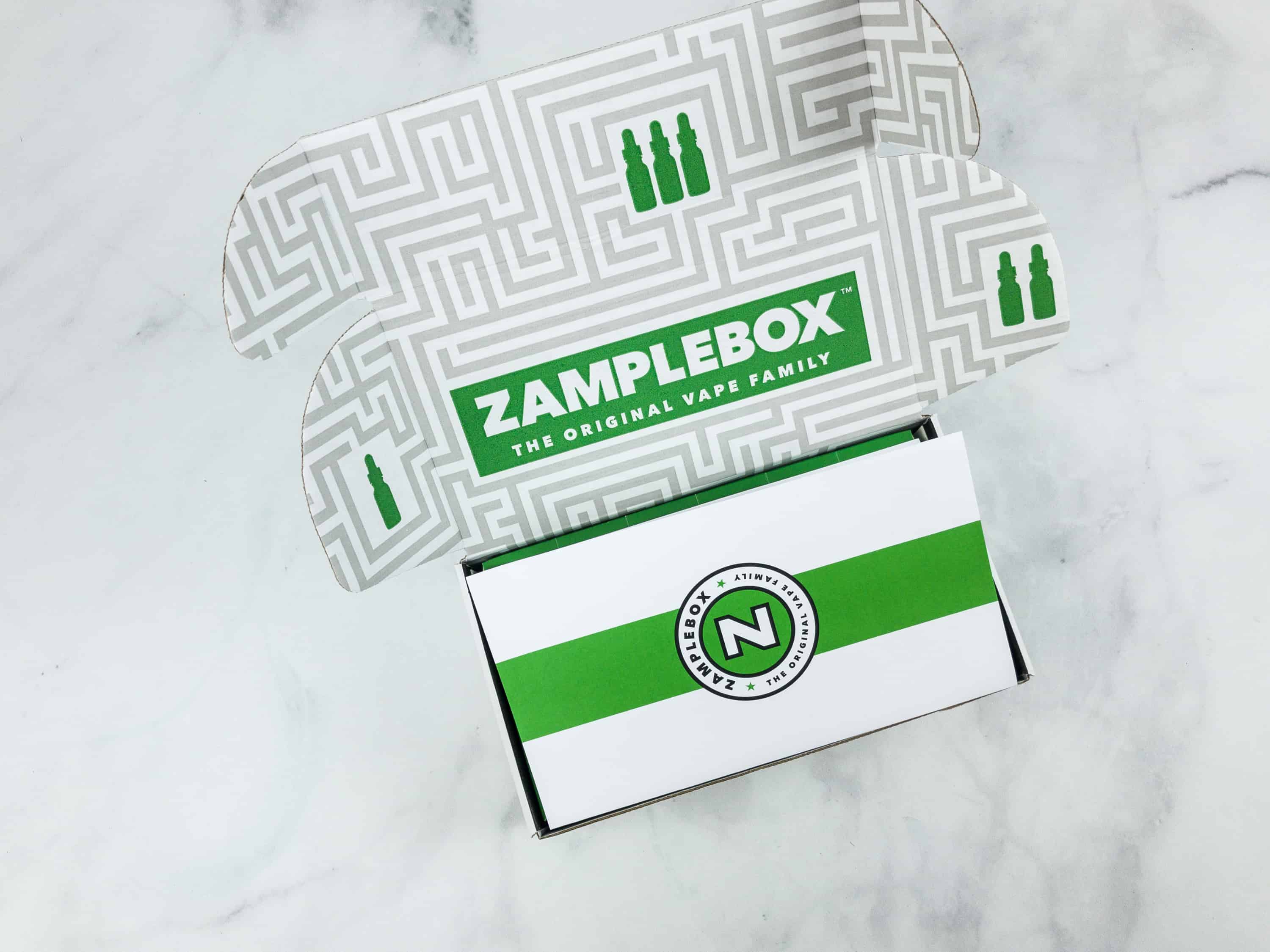 All ZampleBox Memberships now include ZB Wholesale ($9.99/month value) for FREE! You'll get access to special member-only vape deals as well as the wholesale shop.
DEAL: Get 10% off your first box with coupon code ZBTEN!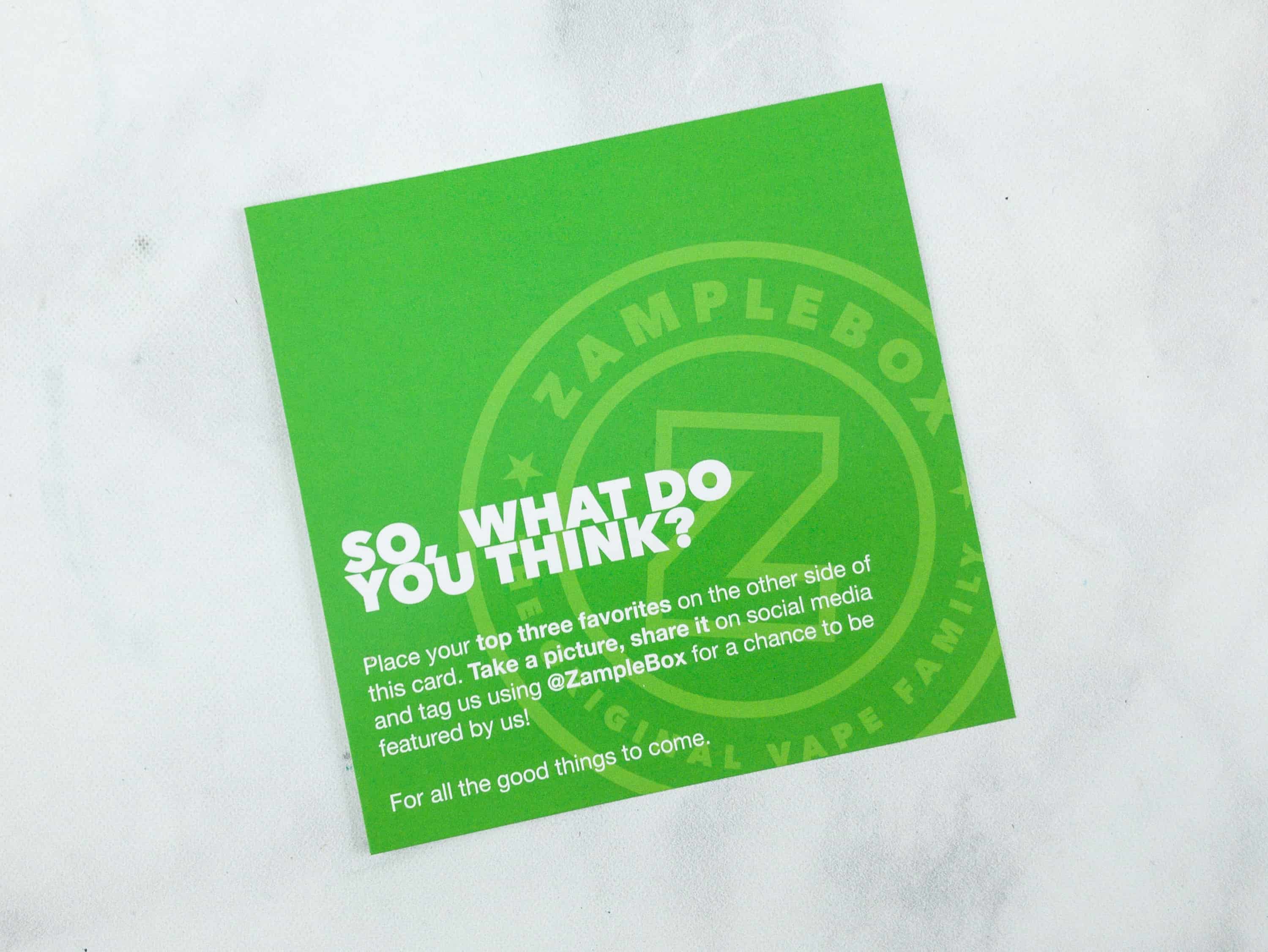 Share it on social media using @ZampleBox for a chance to be featured!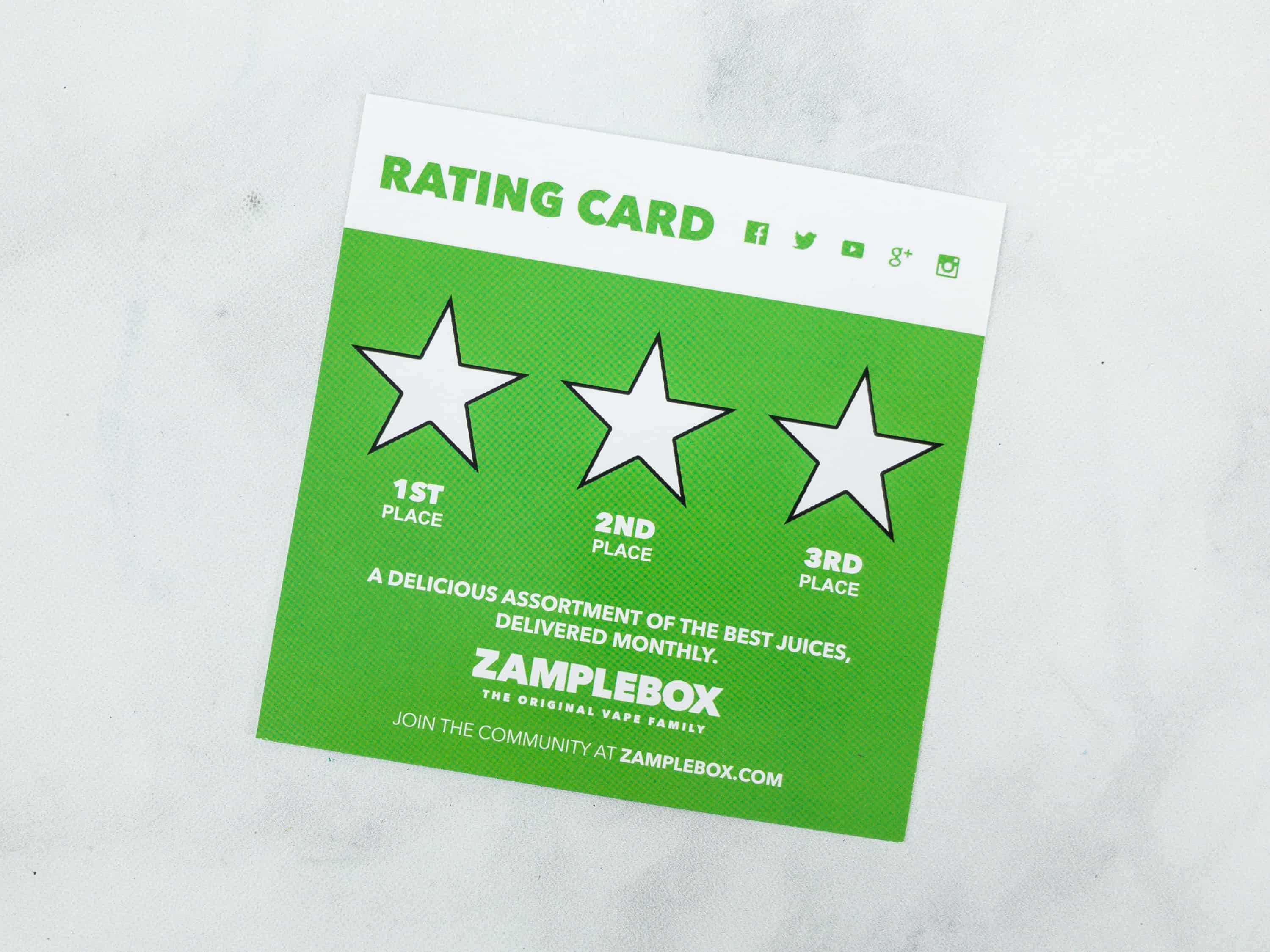 A rating card is included alongside the E-juices. Place your top 3 favorite juices, send it to Zample box, and have a chance to be featured!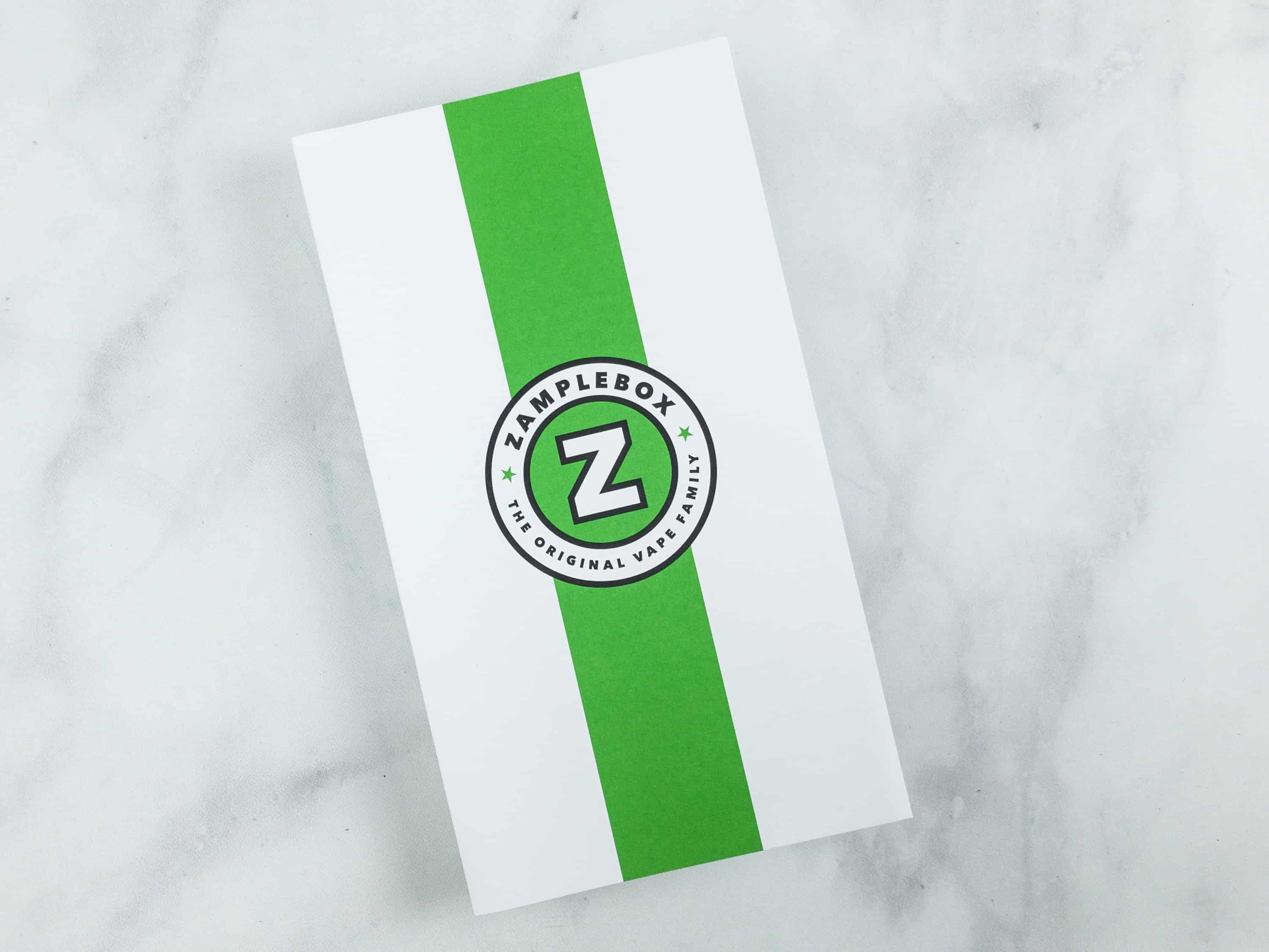 Be equipped and switch your vape mode on!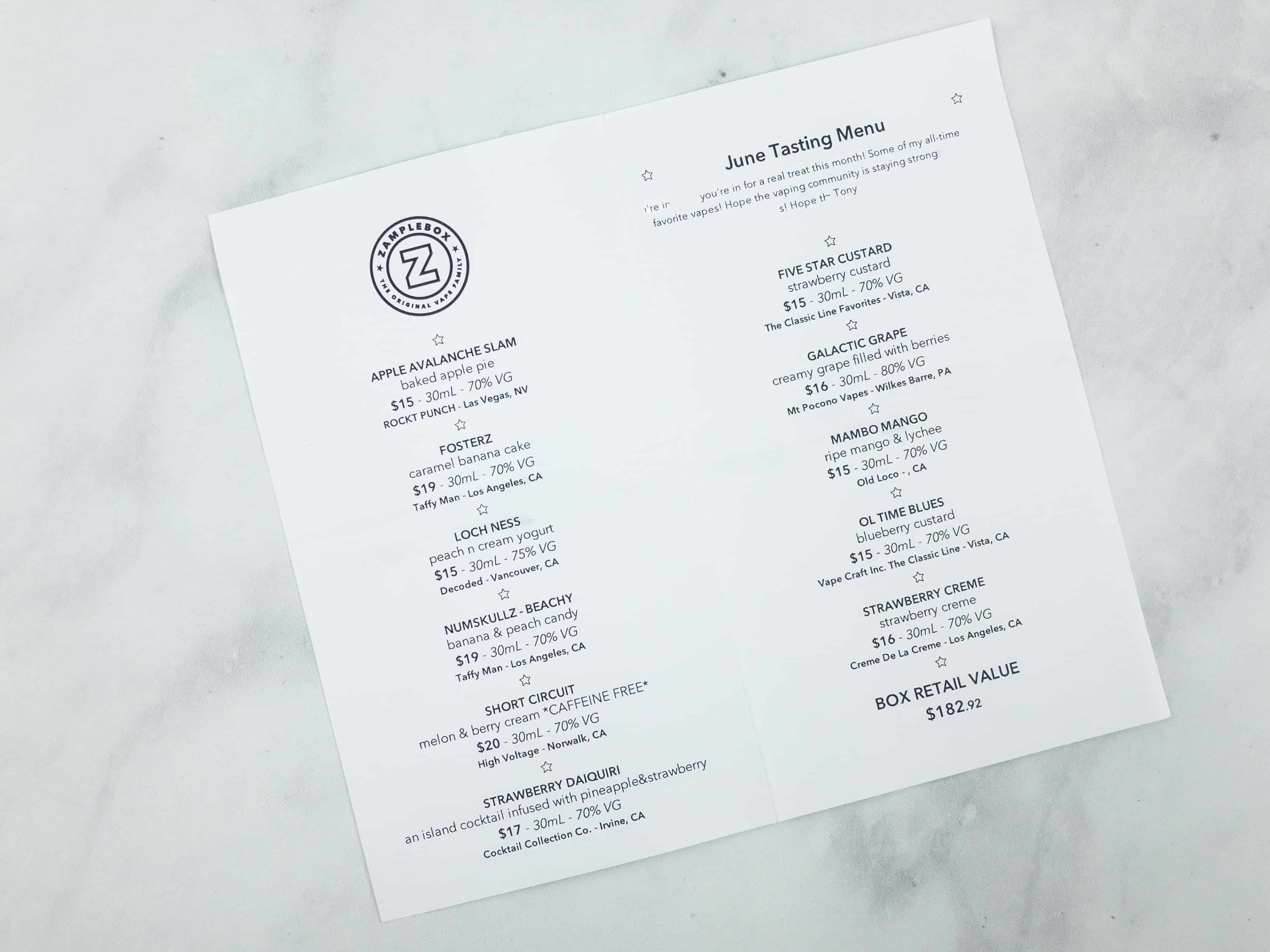 Another card with the logo of Zample Box is included and it contains a list of juices in your box for the month of June.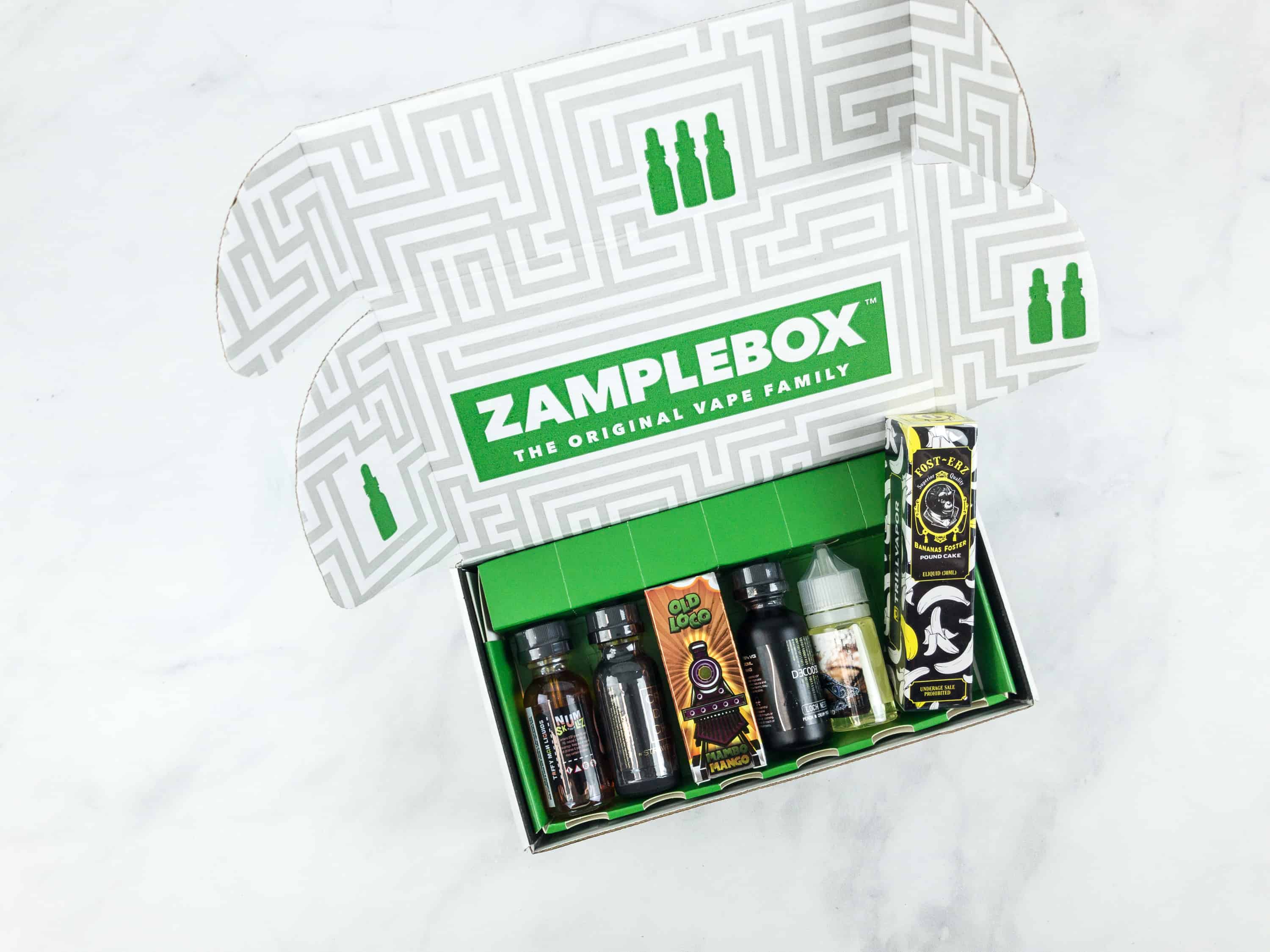 Each container has its own case inside the box…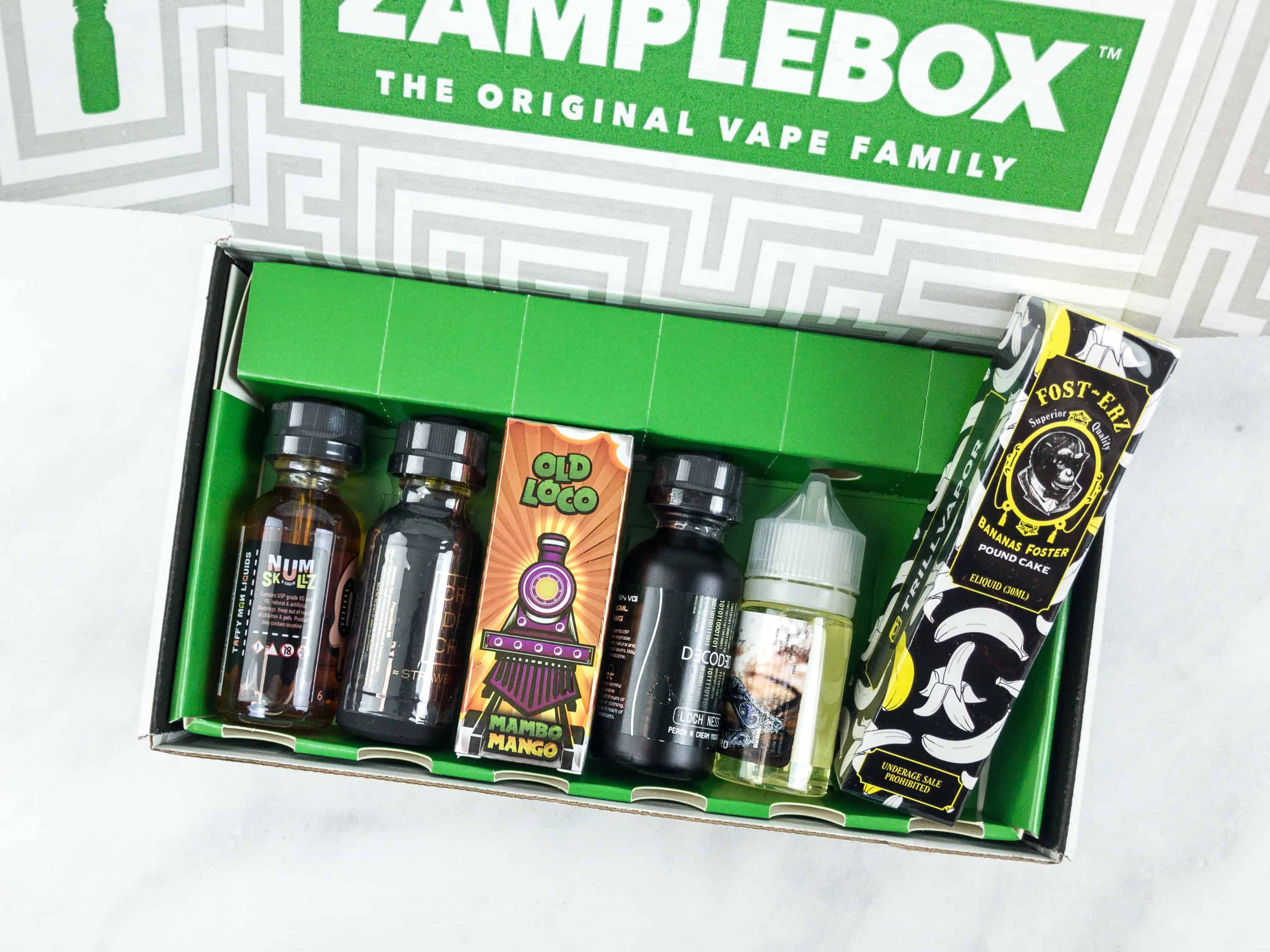 …making sure it arrives in good condition and stays well in place.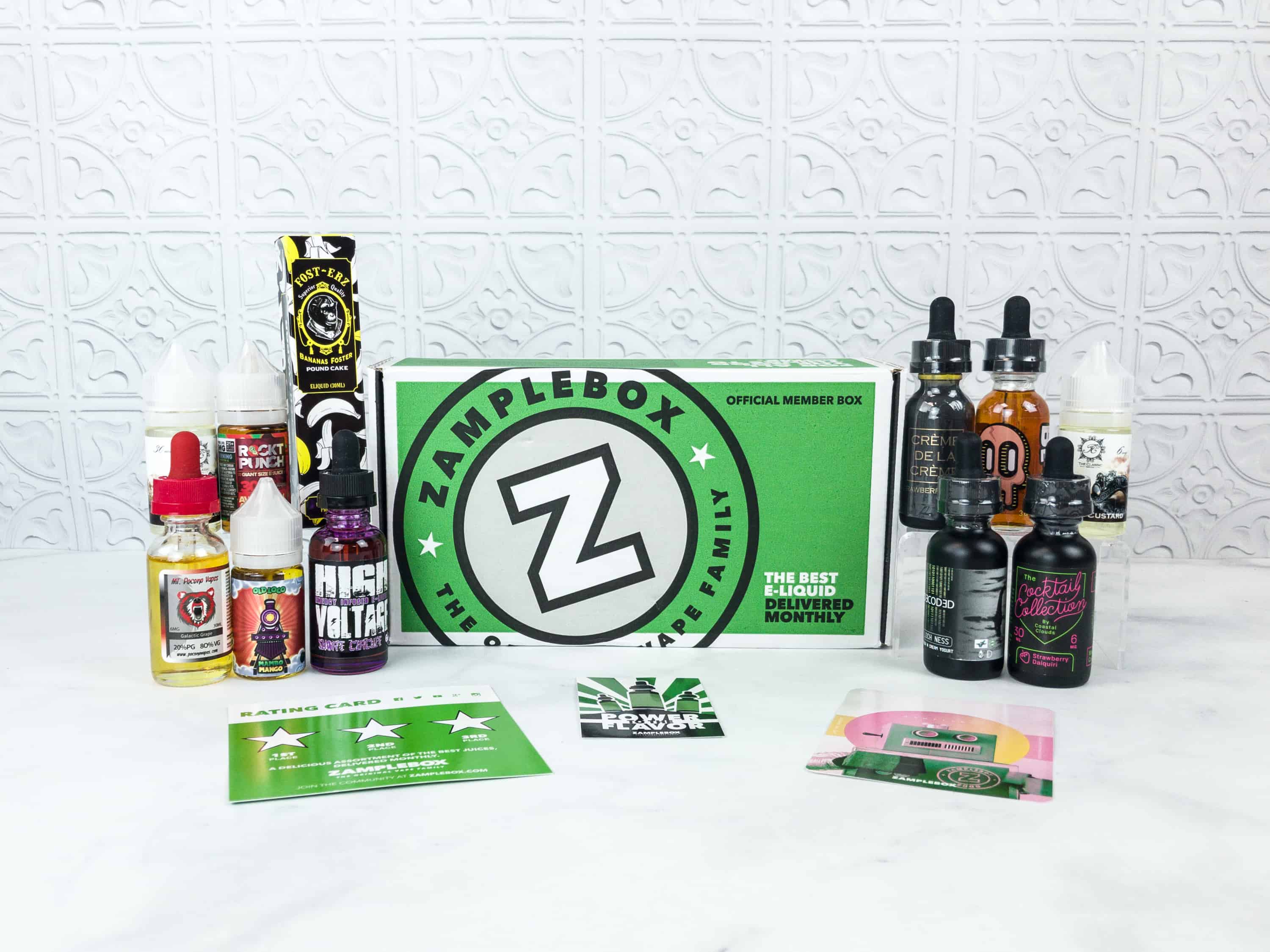 Everything in the box!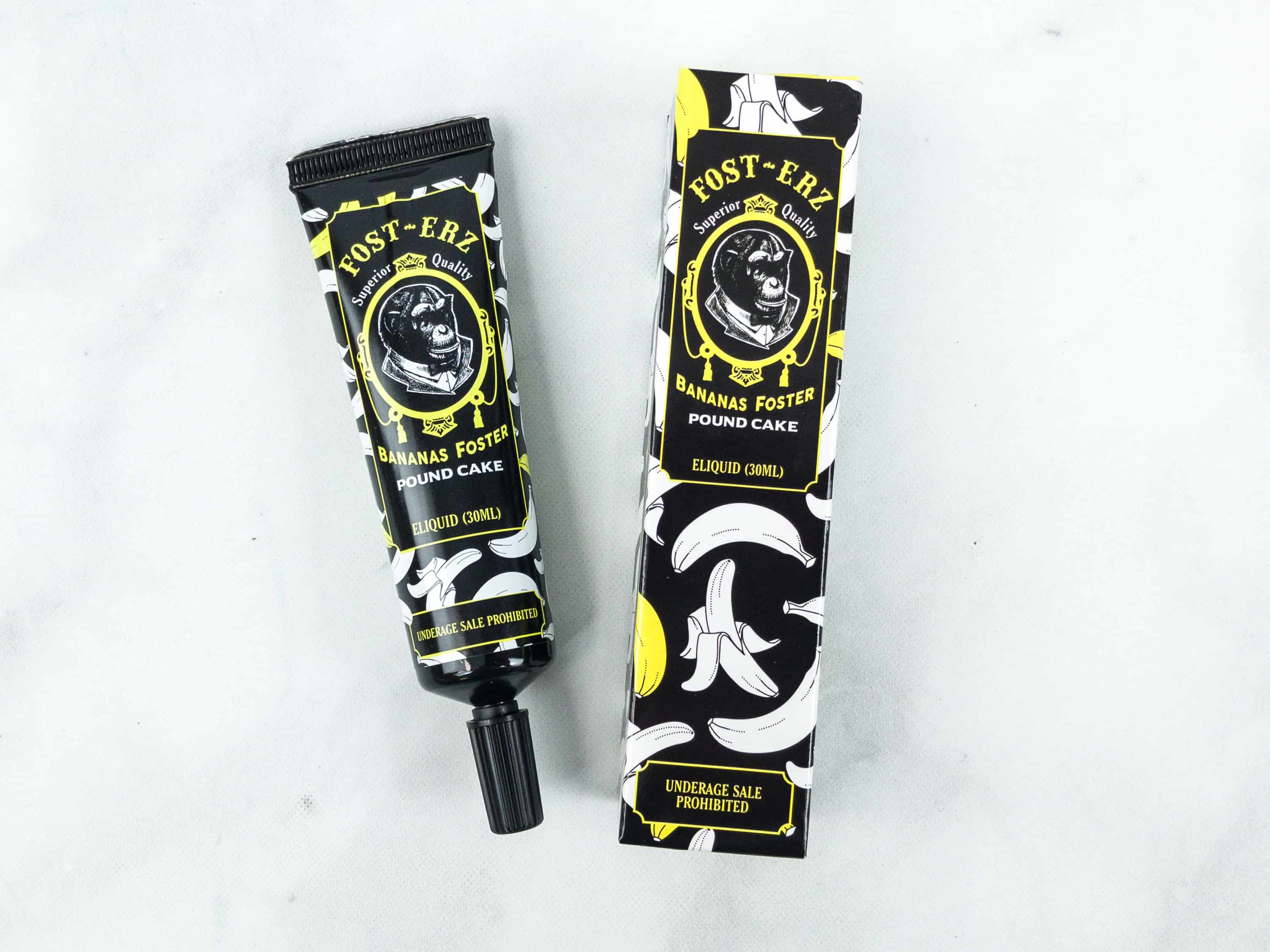 Taffy Man Fosterz ($19) Flavors: caramel, banana, and cake
This e-juice produces a very high vapor production but hits only a little on the throat. Definitely a pleasant tasting juice, with notes of caramel and banana.
Rockt Punch Apple Avalanche Slam ($15) Flavors: apple, pie, dessert, and apple pie
Living to its name, this yummy e-juice provides an avalanche of apple pie-like taste and smell.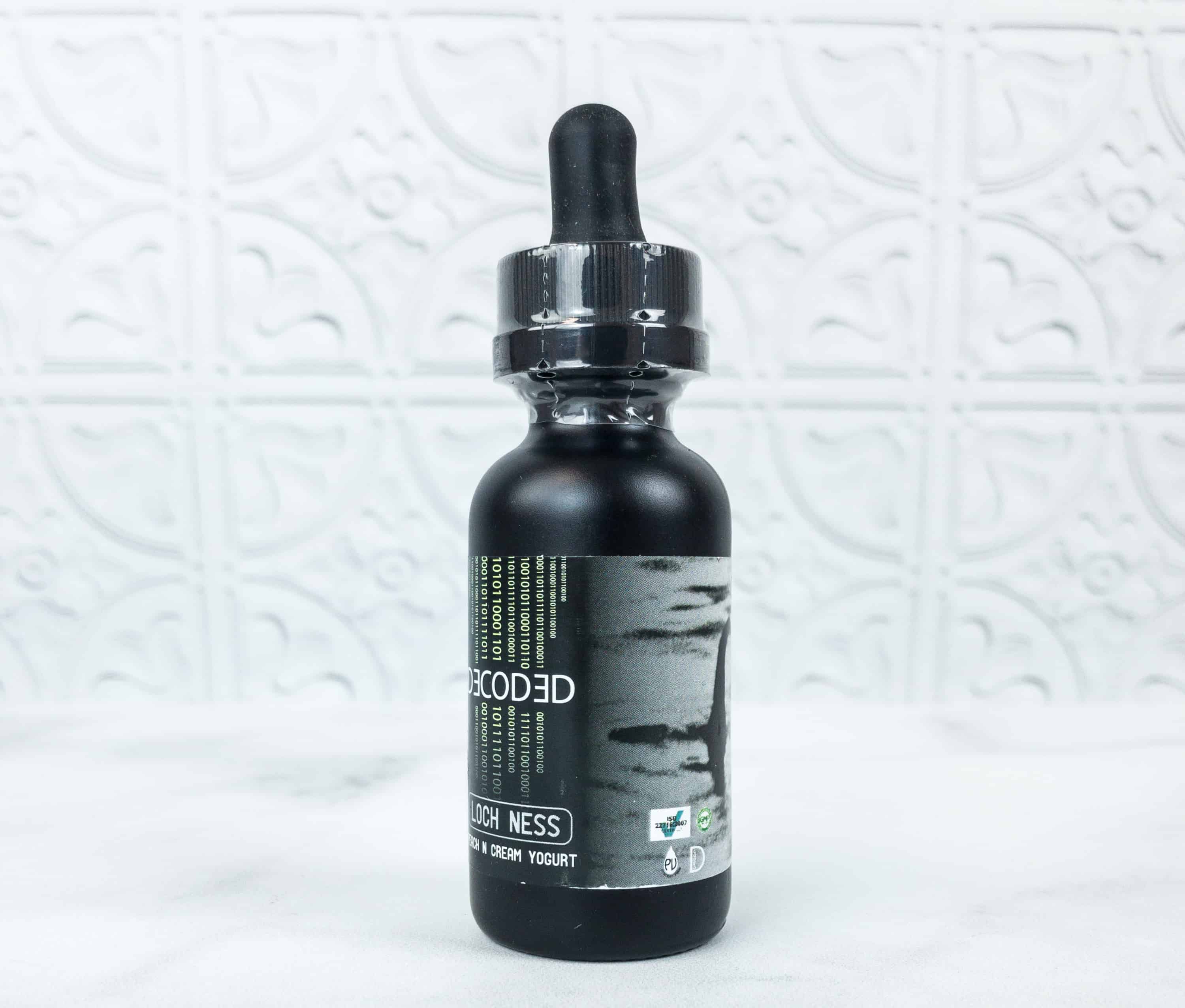 Decoded Loch Ness ($15) Flavor: yogurt, peach, dessert, and cream
Its creamy yogurt taste with the fresh chunkiness of peach has really decoded the taste of perfection. Low throat hit with a high vapor production, no doubt this e-juice is a favorite among vapers.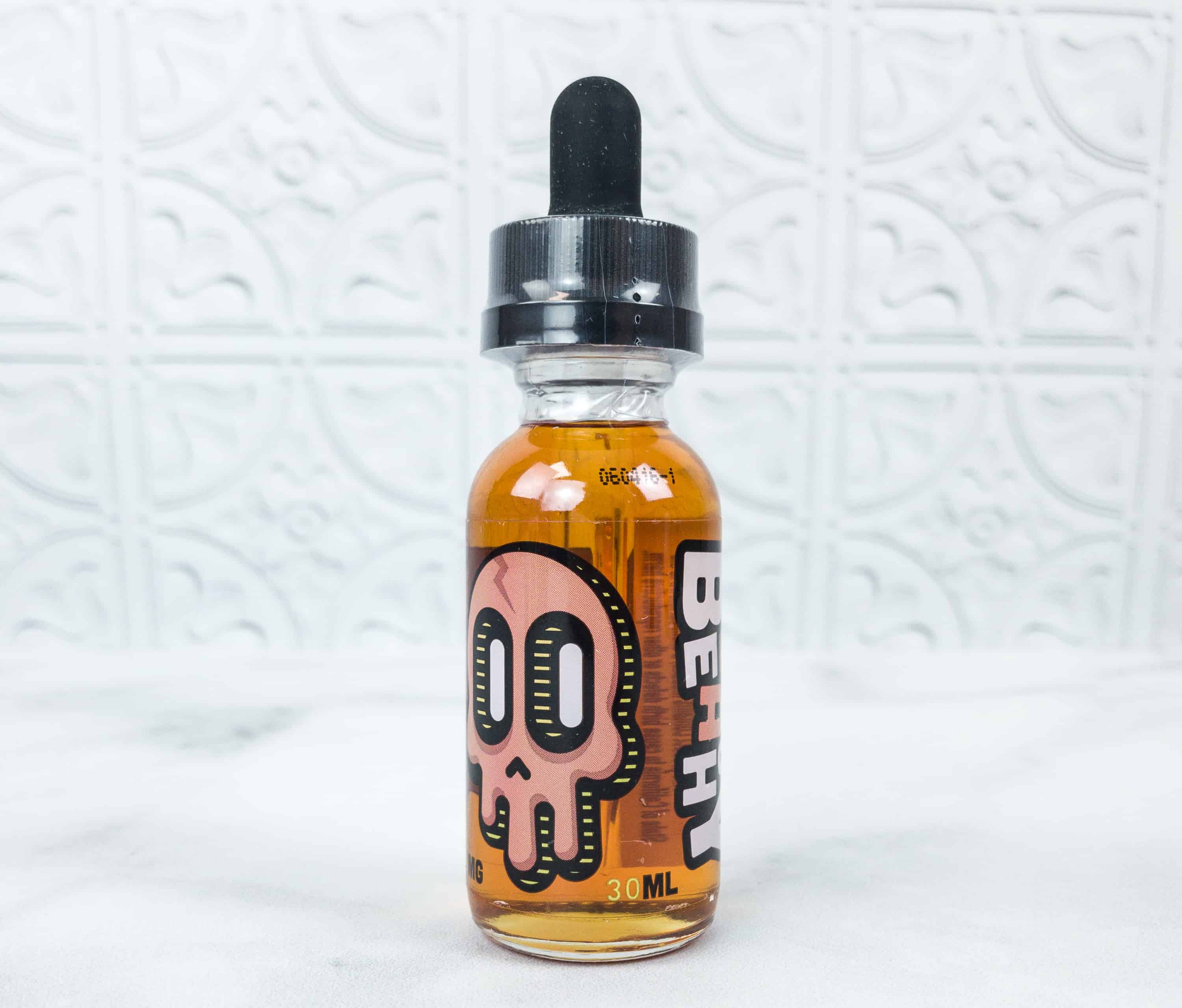 Taffy Man Numskullz – Beachy ($19) Flavors: peach, banana, and candy
Fruity and yummy! This juice has a light to zero hit on the throat, with a rich and tangy taste. It's a great juice for newbies.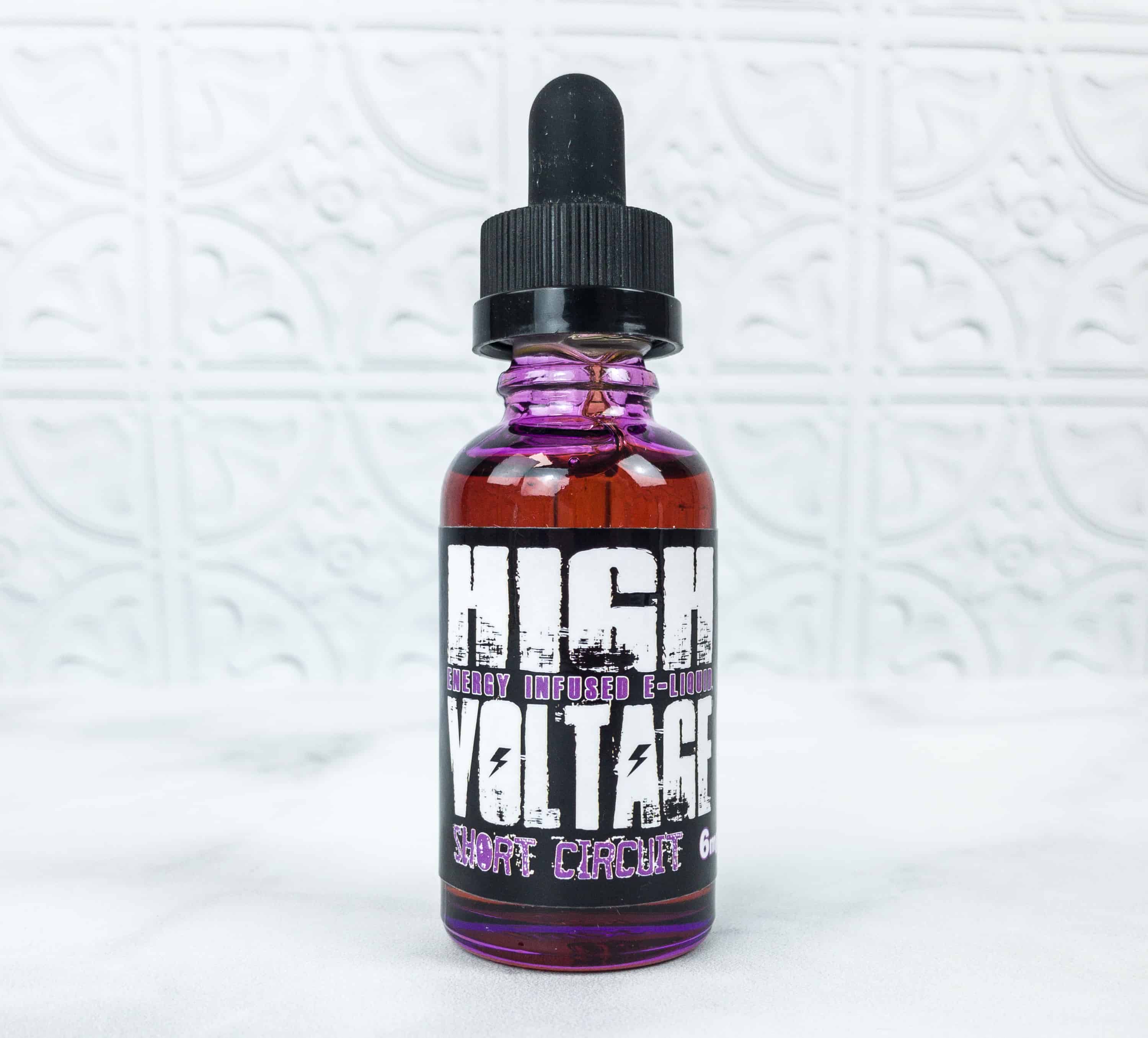 High Voltage Short Circuit ($20) Flavor: cream, berry, and melon
Electrifying and truly satisfying vape juice! The cream and berries blend so well. The addition of melon to the mix makes it an amazing and fruity e-juice.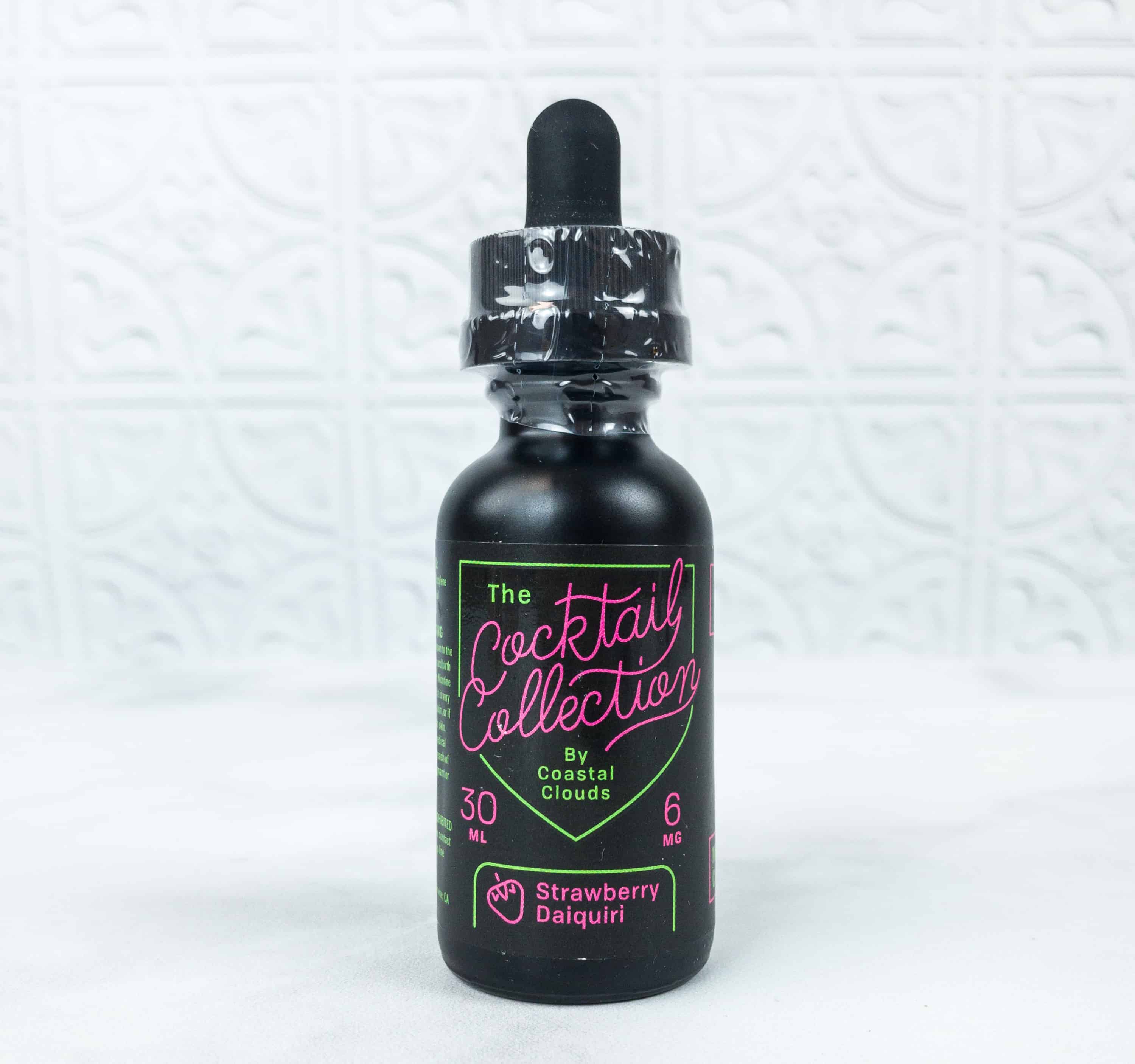 Cocktail Collection Co Strawberry Daiquiri ($17) Flavor: cocktail, pineapple, strawberry, and tangy
This classic island cocktail recipe gets a dose of mixologist magic with hints of golden pineapple and a lot of sugared strawberries. It's so sweet, tangy, and a refreshing vape juice. A very smooth inhale and exhale to the throat!
The Classic Line Favorites Five Star Custard ($15) Flavors: dessert, custard, and strawberry
This is the perfect vape for anyone who craves for something sweet and creamy. It has a rich, layered taste of custard on the inhale with a kick of strawberry on exhale.
Mt Pocono Vapes Galactic Grape ($16) Flavors: grape, fruity, cream, and berry
Grapes and berry is always a great combination. They didn't overpower each other but instead, they complemented each other and produce a smooth, delicious tasting, and clean vape.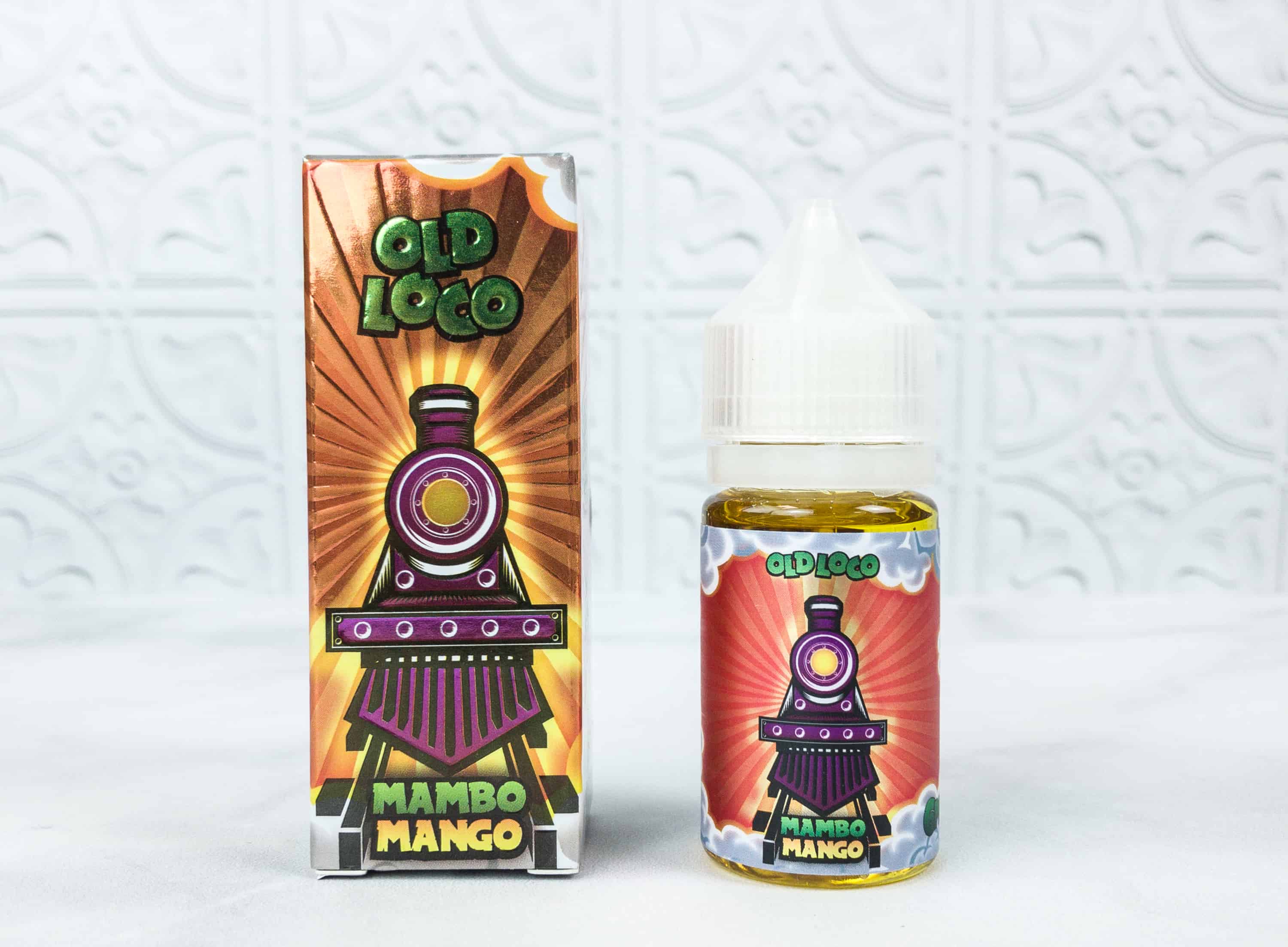 Old Loco Mambo Mango ($15) Flavor: tropical, fruit, mango, and lychee
There's nothing more tropical than this. The lychee was mixed with mango and it's refreshingly sweet. It also produces a thick cloud of smoke.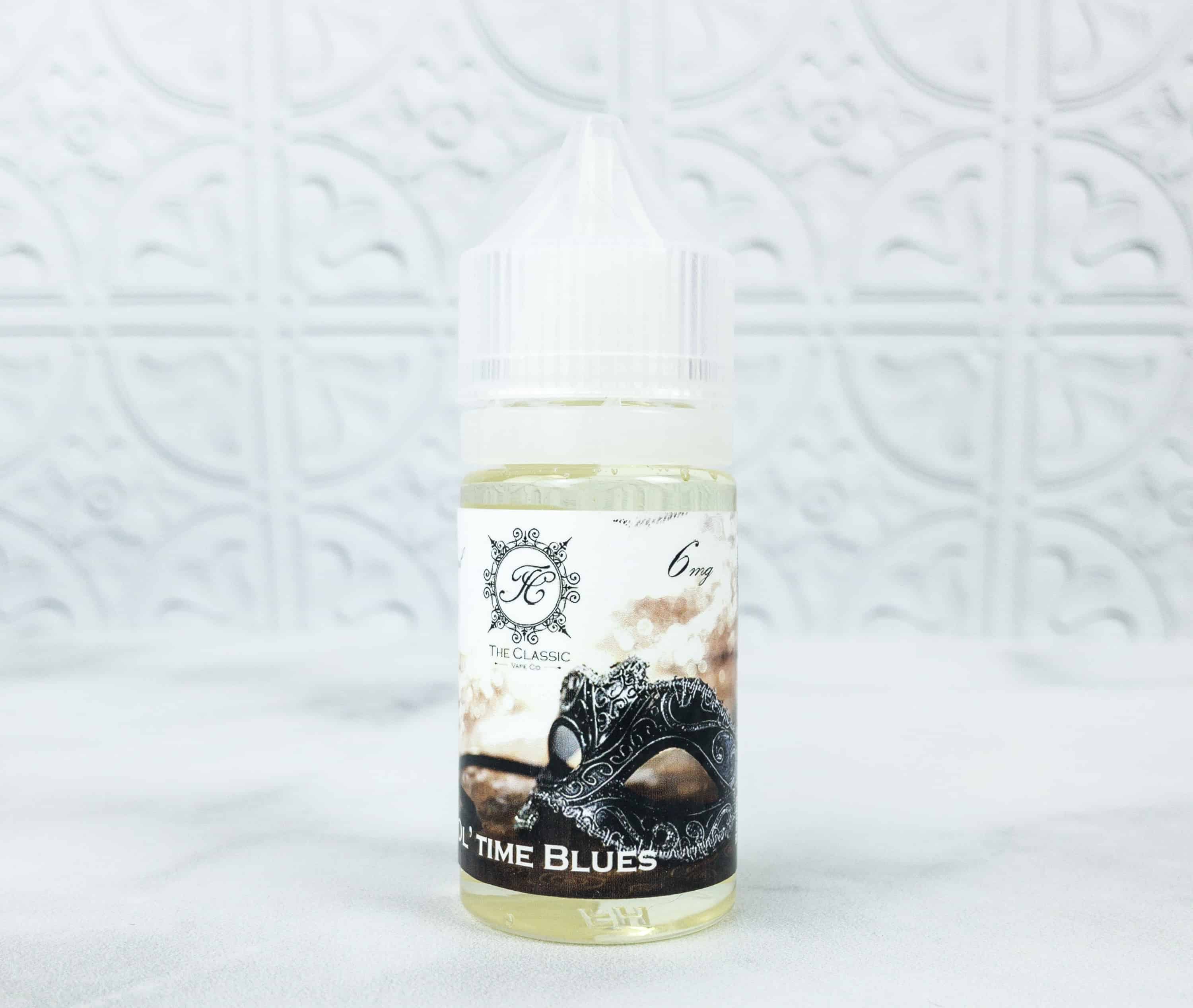 Vape Craft Inc. The Classic Line OL Time Blues ($15) Flavors: dessert, custard and blueberry
This one provides a strong blueberry flavor in every inhale and an enticing creamy burnt-like custard on the exhale.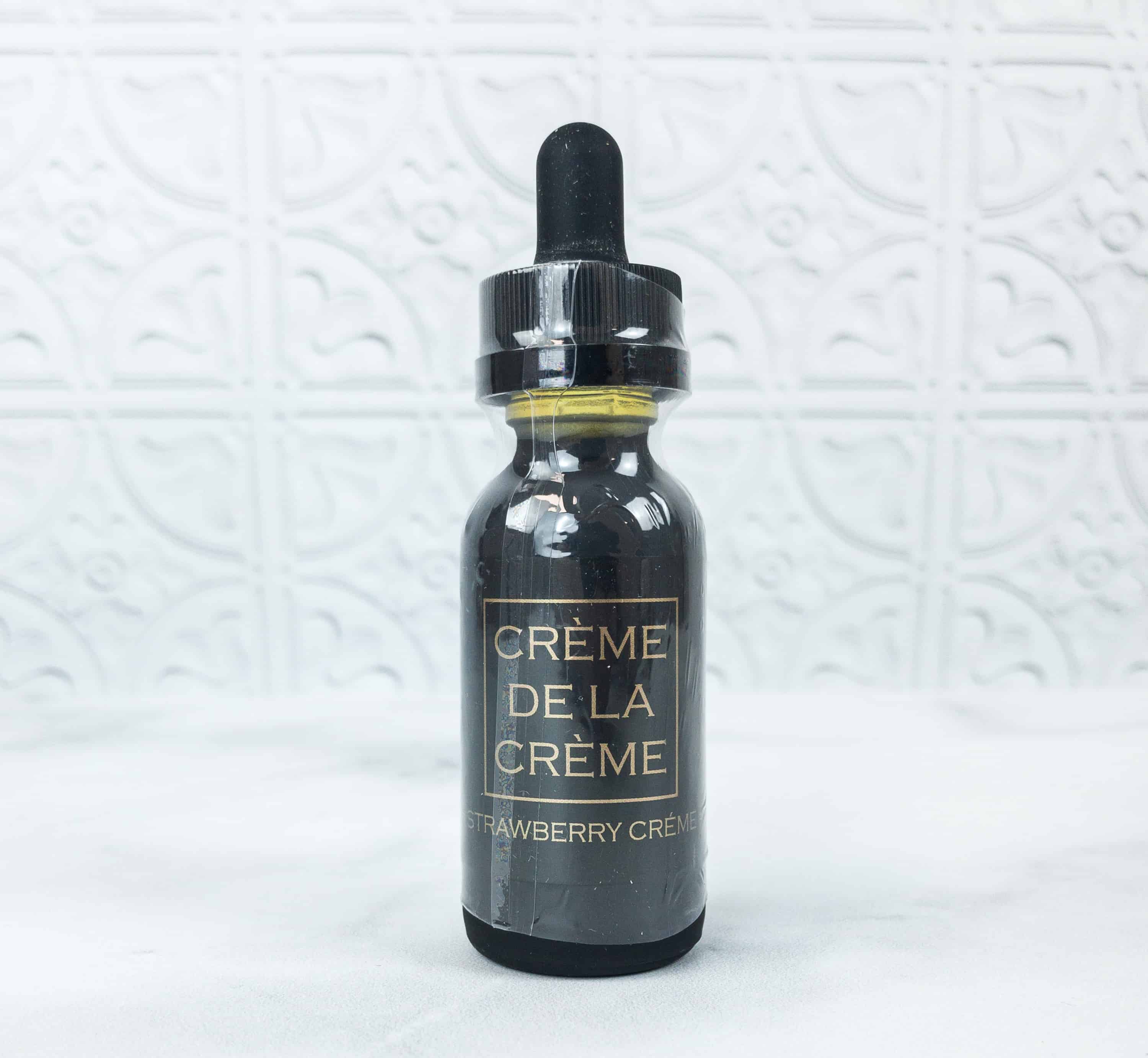 Creme De La Creme Strawberry Creme ($16) Flavors: dessert, vanilla, and strawberry
This vape juice is so light to the throat, with a taste of fresh vanilla and strawberry. It produces an ice cream-like dessert cloud of smoke.
If you are a newbie in vaping or a veteran vaper who loves trying out a variety of flavored vape, then Zamplebox is the ideal subscription for you. They offer a variety of famous and highly awarded juices, and even includes newly released vape juices too. You can customize the juices you will receive depending on your taste preference. So it will be unlikely to receive a flavor you won't like!
Are you getting this month's Zamplebox?